Paint Colors for Unfussy Pale & Cozy Living Rooms offers inspiration and ideas for airy, lightened up spaces to read, lounge, and live. By the way, do you have a designated "living room?" Is it a flex space where you watch television, relax and share conversations? Or is it a formal area you rarely visit? Because it does seem kitchens and den areas get more use and formal living rooms rarely function for family members to live. Many folks use them to store "good furniture" or "collected things" including pianos that sit un-played.
Let's chat about living rooms, cozy style, and reimagining spaces within our homes so they deliver value to the everyday.
Paint Colors for Cozy Living Rooms
Years ago, my sweet girl loved to chase a white balloon in this space. The sound of her ecstatic barking as she pursued that balloon, always bouncing it through the air and off the walls with her nose, never bursting it…well that sound echoes in my heart even now.
My Cozy Living Room Style
The living room (above and below) in our French country manor house was informal, minimal and bright. We used it as a family gathering spot, a place to watch TV in the evening, and as a quiet sanctuary (except when balloon volleying was happening) during the day.
With large un-dressed windows, we enjoyed watching deer and turkey roam in the yard below since it was adjacent to a forest preserve.
The living room in our next home was used in a similar way, and it felt a bit more rustic thanks to white oak hardwood flooring and Northern exposure on a wooded lot.
Like a lot of folks in 2015, I was ready to leave warmer neutrals behind to embrace brighter cool whites. A cool brighter white made sense also to brighten up the space which felt rather dim.
Originally, the entire house was painted a most uninviting shade of pale yellow which felt too feminine and entirely wrong for the MCM feel and rustic woodsy location of the home.
More than anything, I pay attention to how a paint color feels in the space. Is there a harmony with the light, location, and style of the home? I also give consideration to the emotions a paint color evokes in me. You can even ask these questions:
Do I feel hopeful in this room? Is my soul at ease?
In our current home, that same original Belgian linen sofa still lives large! It's a small living area we use mainly for reading. Opposite the sofa is a reclaimed wood console table with books and some special art.
It doesn't feel like a living room as much as a study sometimes utilized for napping or working from home.
A Belgian linen Copenhagen egg chair (no longer available from RH) is my favorite and has held up wonderfully. I was unsure if our linen pieces would work with the gray walls and carpet which were existing when we bought the home. For now, the combination works for a very tranquil, meditative feel.
This modern farmhouse in Round Top, TX by Eleanor Cummings perhaps has a similar feel with its greige and linen tones:
What Design Elements Contribute to Cozy?
Paint colors are but one layer in the scheme. What else makes you feel at home and at peace inside?
A fireplace can be a wonderful element, and when it's also an antique or vintage? Score.
Need evidence that the right color scheme and fireplace can be cozy even in the loftiest of modern spaces? This Mediterranean style space by Richard Shapiro (above) glows with an elegant simplicity.
Remember too we can cozy up a room with a fireplace surround even without a working. The suggestion of a hearth is powerful too, and they make wonderful focal points while adding rich architectural interest.
Even a fireplace with a stone surround that stretches to the ceiling can feel cozy when the tones are this muted and elegant (above).
Cozy Historical House Tour
In this home tour, you'll discover an amazing 1920s Tudor in Birmingham that has been restored after a fire. The artist owner discusses "cozy" around 34:30, but you will want to watch and listen to the entire tour since her collections and artwork are BEYOND.
Isn't that home amazing? And if you must must must sample the timelessly tranquil paint color in her exquisite bedroom, find it HERE.
Sofas and seating that feel comfy enough on which to curl up are essential. And choosing a sofa is a huge decision since you'll live with it for a long time. Take your sweet time testing them out and choosing upholstery that makes sense for your lifestyle and room style.
My folks are visiting us at the moment and are debating between a sectional or two sofas for their family room back home. Are you partial to sectionals?
Pillows always cozy up a space as accents and for comfort.
I love this sofa with the wood base on the mood board below and can imagine in working in any number of spaces:
Mostly White & Natural Living Room Schemes
I love the coziness of this living room in Switzerland which is small-ish yet feels more spacious thanks to white.
The paneling also contributes cozy factor in a subtle manner.
No pops of color but rather soft contrasting wood tones and texture. And we have to mention the power of candlelight!
Minimalistic & Warm White Living Room
In a second home where we put our DIY skills to work, I wanted a serene living room without clutter where we could plop down and watch movies or work with a laptop.
The paint color I chose was Valspar Salute which has calming green undertones. It was such a restful color which interacted with the strong Southwest sunlight.
Everything was kept very quiet and casual, and I still miss that sweet house in the desert. We sold almost everything in the house to the new owners, but not those beautiful slipcovers. They are now on the sofas in our family room at the Georgian:
Inspiration for Warmth from Flooring
While it may be beyond the budget to invest in reclaimed stone flooring…
you can still borrow color ideas and notice how patina can play a starring role in your scheme.
Layering a warm toned floor with a rug literally warms it.
I have always struggled a little with living with and loving rugs in the living room. In our prior home, I sometimes layered natural jute area rugs over the hardwood floors, but often I lived with floors bare. Though they showed no dirt, sometimes the woven rugs just felt dusty and sort of in the way as far as cleaning the floors.
So while I love the LOOK of layered rugs, it's not always a look I find easy to live with.
What I'm realizing as I consider these images is how "a sense of clean" can at times trump an area rug if it also makes you feel at home and cozy-like.
The same could be said for window treatments. They can absorb sound as well as add softness and personality; yet if they read as "clutter" you may feel less relaxed.
When we were busy packing and stripping our rooms at the old house before we moved, we kept saying, "why didn't we try this sooner?" and "doesn't this feel much more spacious?"
If you lean towards minimal, then you get it. 🙂
Modern Cozy Style
Warm modern style is still hot right now, and it's easy to understand why.
If you love edgy art and modern forms, your room can tell part of your story. Modern art and sculpture can add distinctive personality and uniqueness to cozy spaces.
You'll note that these cozy modern spaces have a limited color palette.
But texture? Texture plays a starring role.
While I'm certainly not the one to write on the topic, we must mention PLANTS! Plants do so much to add home-y, earthy, organic coziness to a living room:
European Country Pale Living Rooms
Pale color palettes are especially helpful for smaller spaces where you're after a spacious airy mood.
Read more about my perspective on the "rainbow of whites" in THIS.
And if you're partial to white color schemes, we peeked inside a great book on the topic HERE.
Architectural Interest & Millwork to Cozy Interiors
What makes older homes feel so doggone cozy?
It's all the beautiful architectural moldings, details, and millwork that were a part of the building process when life moved at a slower pace.
In modern times, it is truly a luxury to add such detailed craftsmanship to a home.
White Living Room Decor and Furniture
Classic White Living Room With Farrow & Ball All White
White Tufted Ottoman Idea
Coastal Living Room Inspiration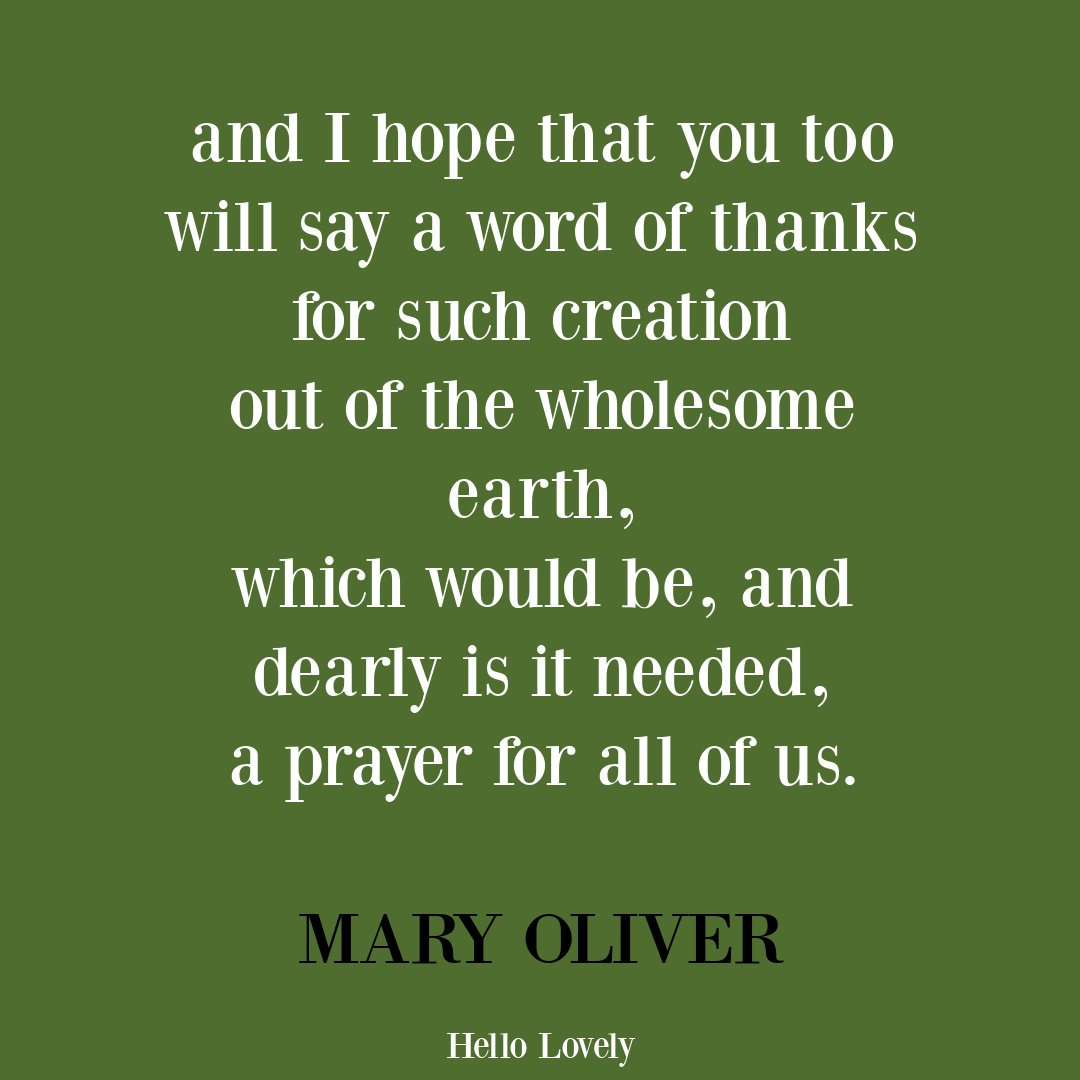 Also, don't miss this post with classic gray paint color ideas!
I independently selected products in this post—if you buy from one of my links, I may earn a commission.
Peace to you right where you are.
-michele
Thanks for shopping RIGHT HERE to keep decor inspiration flowing on Hello Lovely!
Hello Lovely is a participant in the Amazon Services LLC Associates Program, an affiliate advertising program designed to provide a means for sites to earn fees by linking to Amazon.com and affiliated sites.