It's that time again! Time to choose a Christmas or holiday card to send to friends and family. I used to panic about the prospect until my introduction to Minted. I totally trust the quality, artfulness, and ease. Even if you have never designed a photo holiday card online, I can assure you Minted makes it a breeze. And you don't have to wonder how your photo will work with the card's design. With their preview feature? No delay of gratification! Wanna see the possibilities I am considering?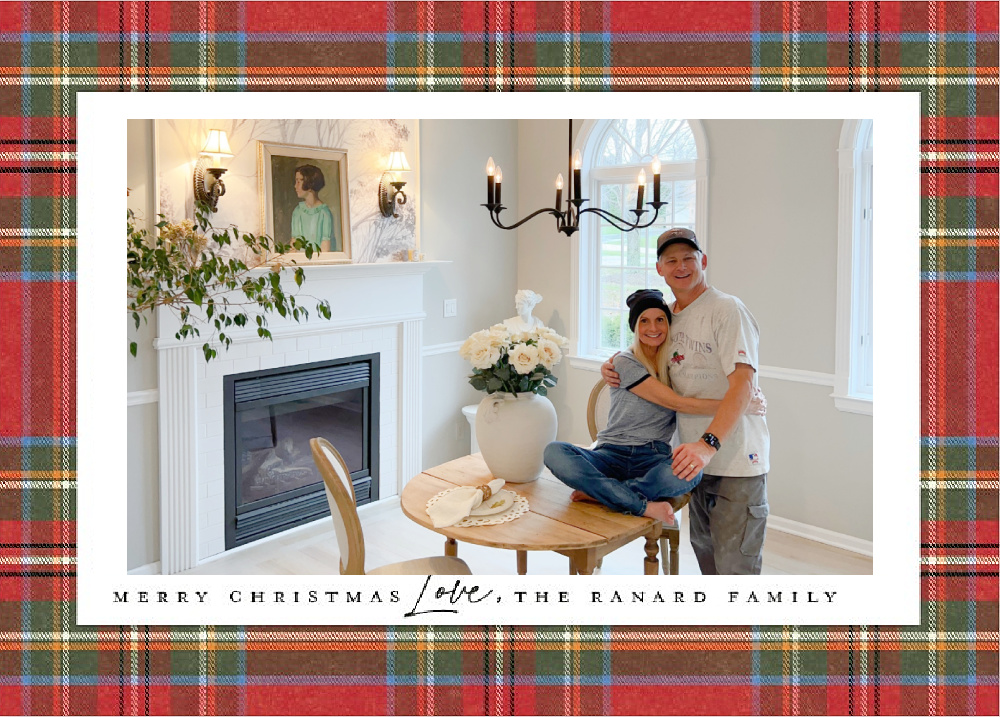 This post is happily sponsored by Minted, and all opinions are my honest opinions. Please use my affiliate links so help this blog earn a small commission.
Minted Holiday Card Favorites for 2022
Keep in mind, Minted has plenty of gorgeous non-photo holiday cards, and since I didn't get a great vacation photo this year, I was considering sending cards that didn't need a picture of us.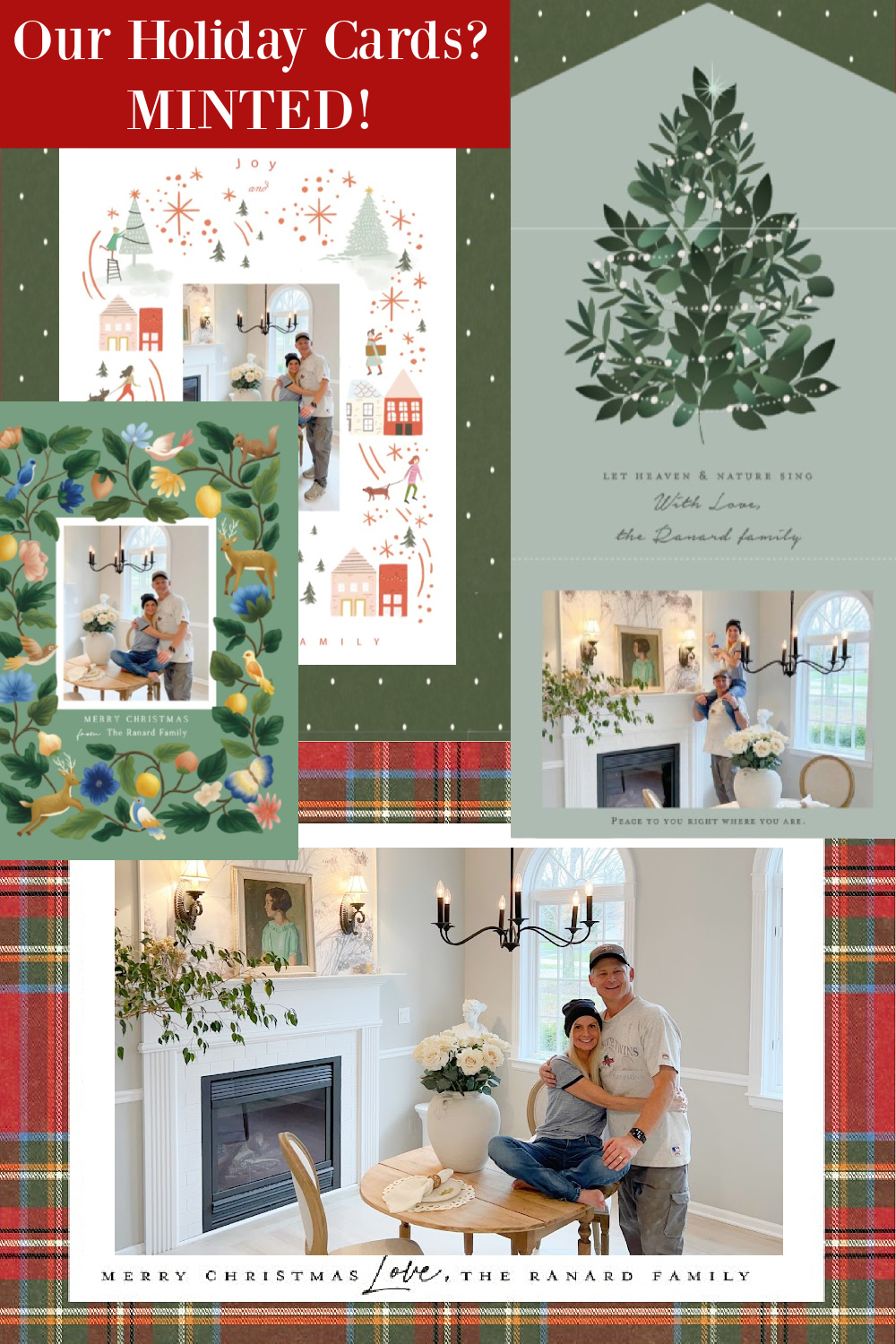 For example, this Woodland card in the colorway Forest (below) is so gorgeous. Look at the squirrels and deer! You don't need a photo, but it is still customizable as far as the message/name on the front. You can also customize the envelopes if you like.
This card is was designed by an independent artist, inspired by artwork from The Met. Minted donates a portion of proceeds to support independent artists and The Metropolitan Museum of Art. So this card was tempting me. You can also customize it with a photo.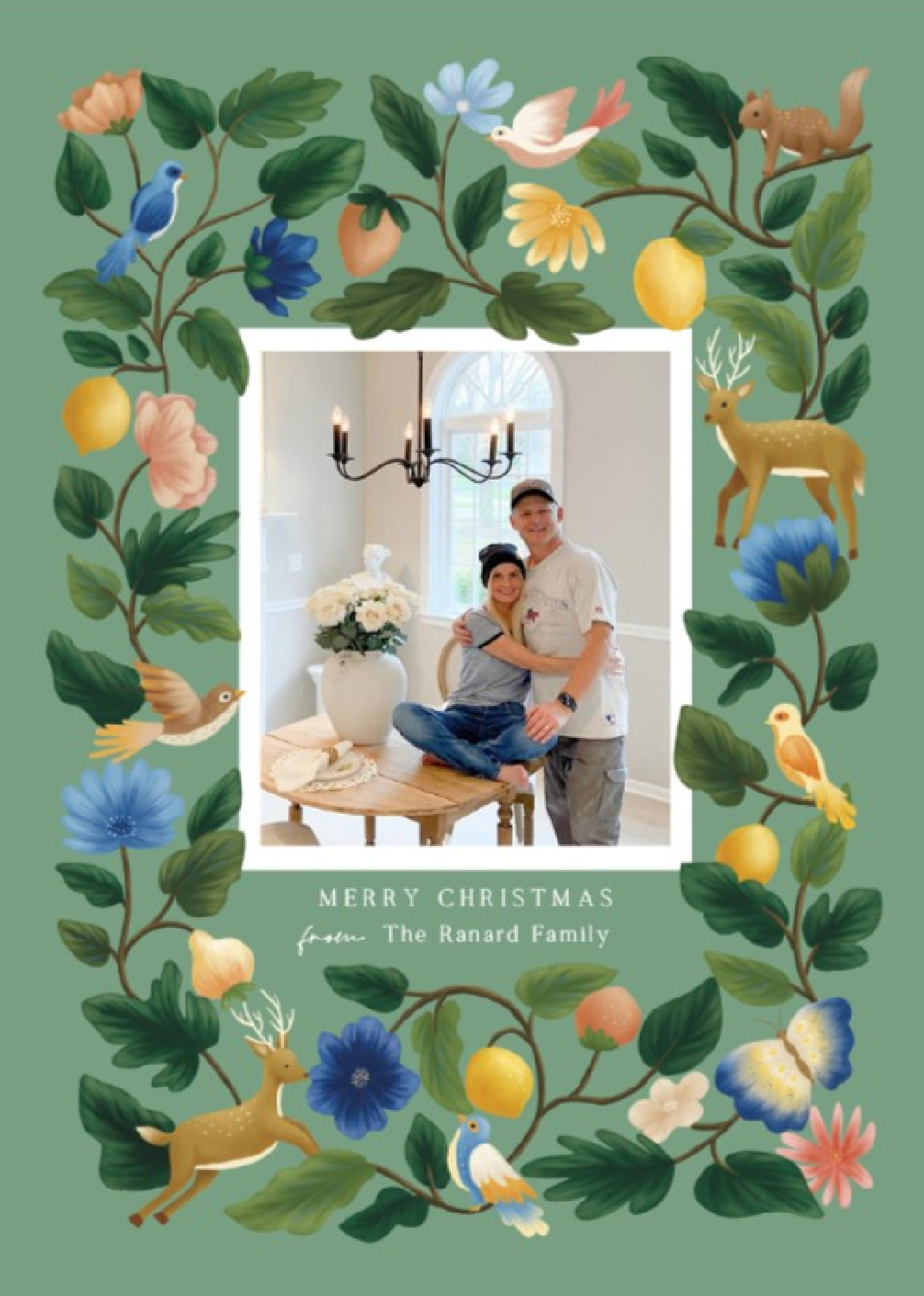 A Minted Holiday Card Even With No Time on Your Hands!
Then I had another thought. What if for our holiday card photo this year, we just snapped a fun photo of what we look like (grubby) when we're working on our renovation projects? No fancy family photo where we're tan on the beach or in formalwear at some gala. Ya know?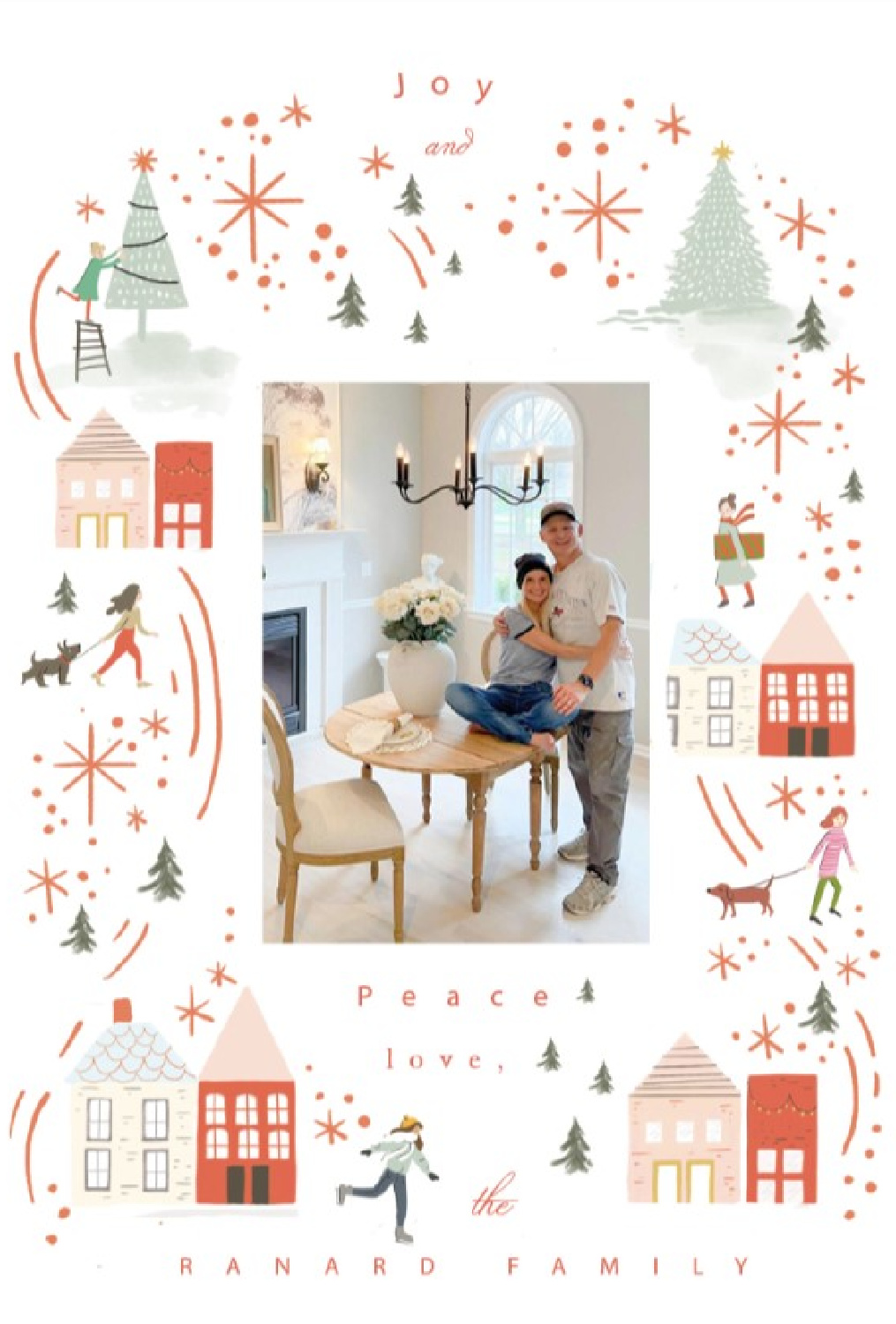 So over the weekend, in the middle of working on our latest project (not telling – only that it involves drywall in our bedroom), we simply took 5 minutes to prop the phone on a ladder in the dining room.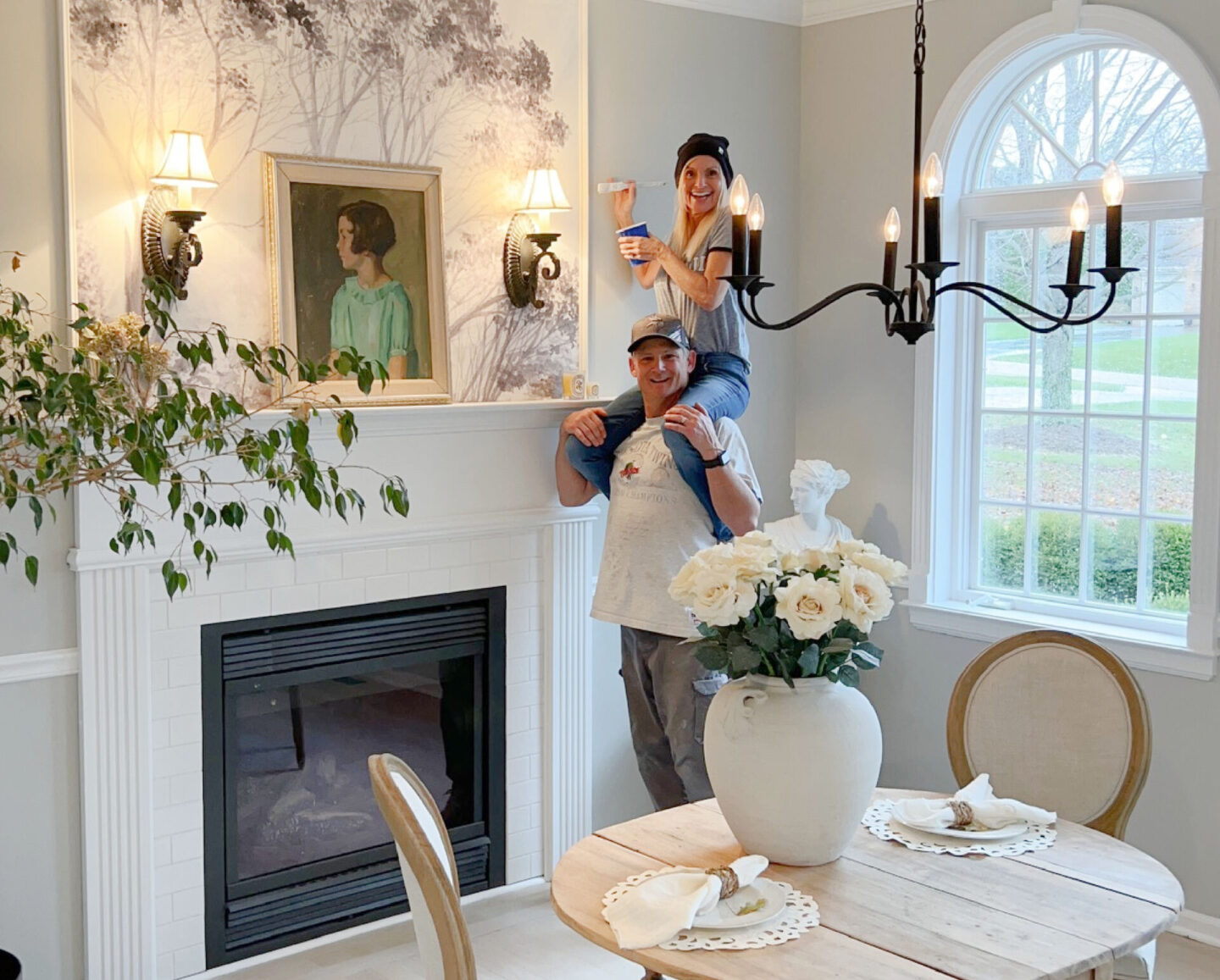 We took three self-timed photos in the dining room including this one where I'm holding my very real paint brush dripping with paint!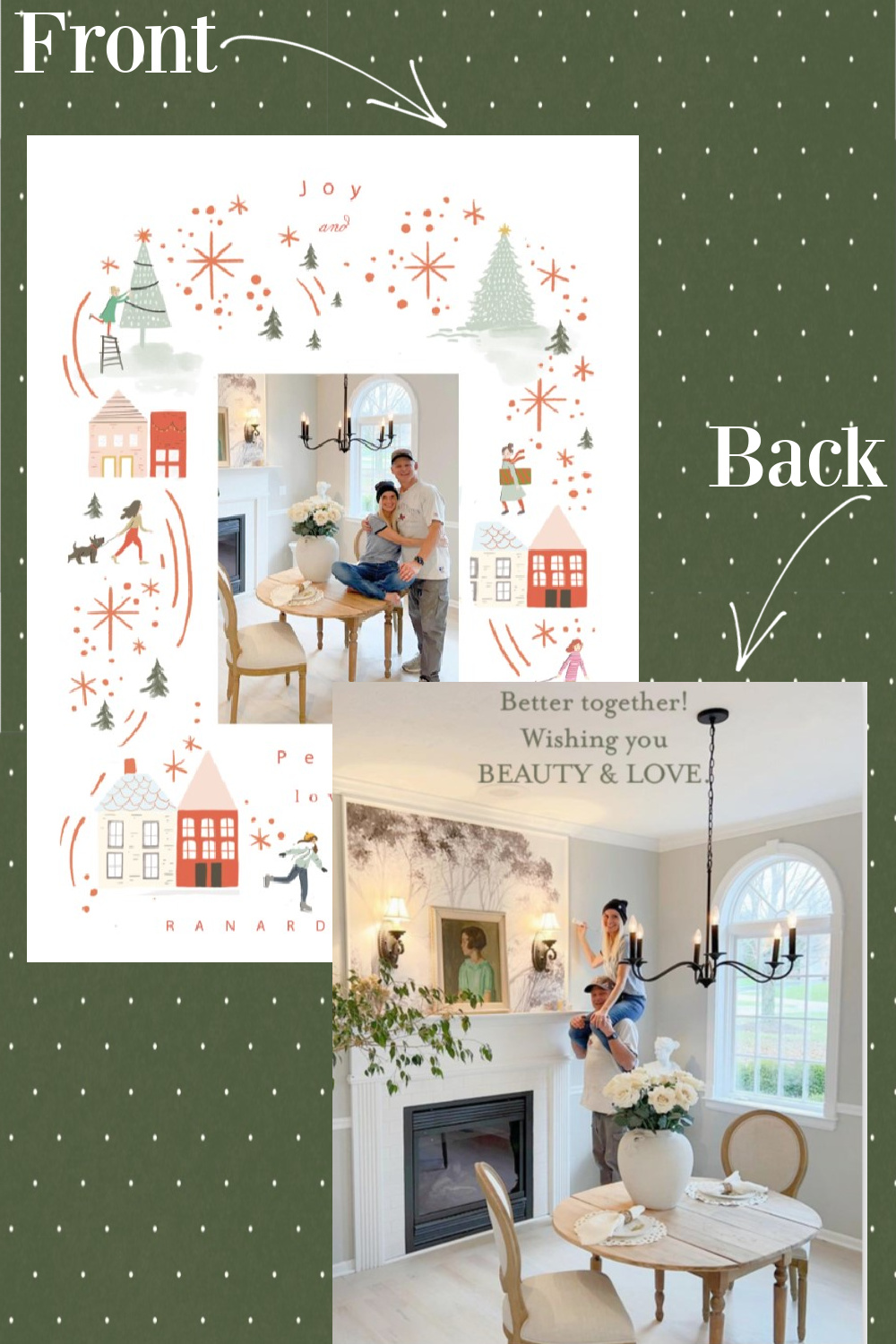 I can't even tell you how old and nasty my husband's t-shirt is, and my hair was so not photo-ready that it is covered it with a beanie.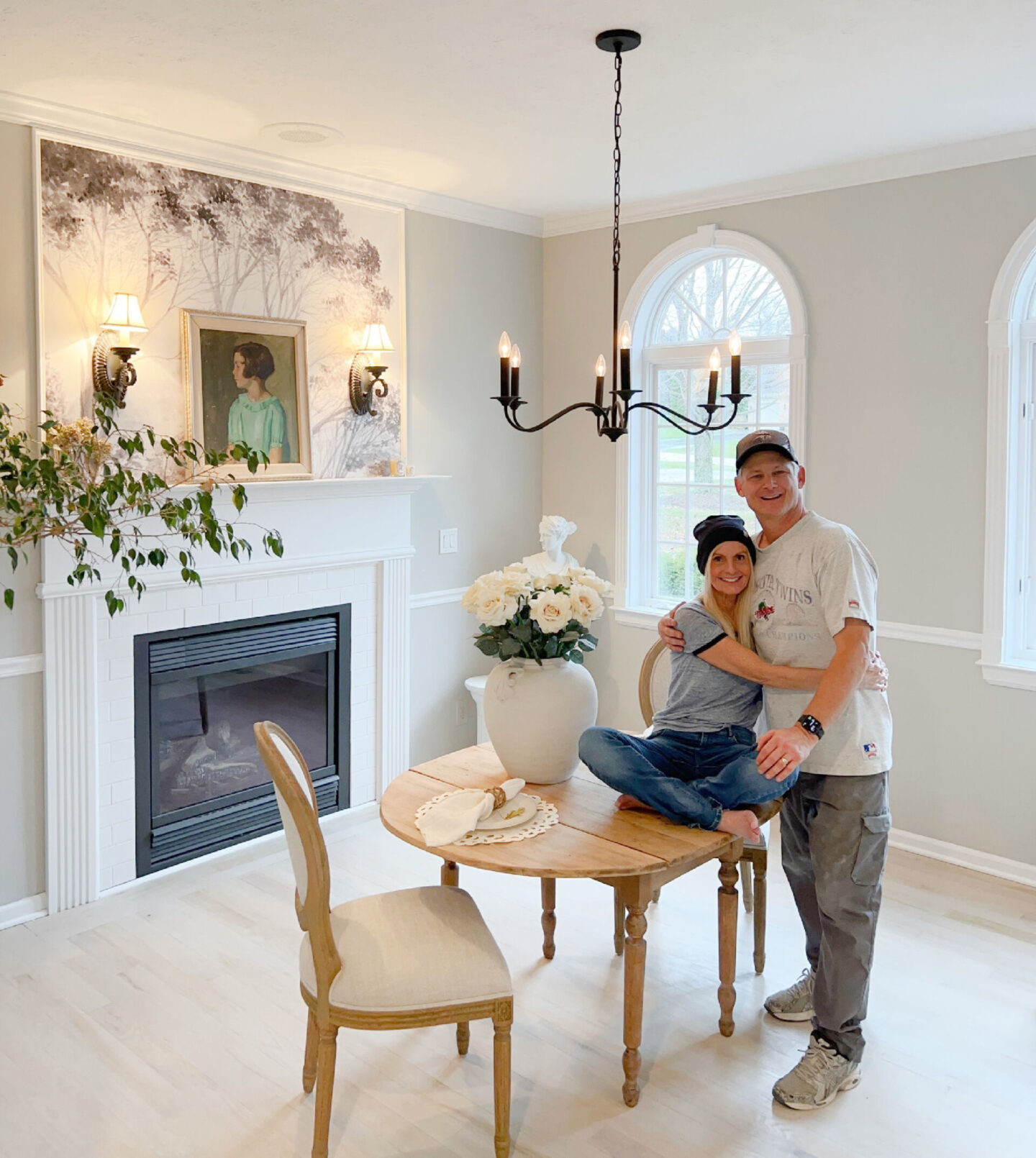 And I love these photos because they feel like us and not only reflect where our energies are going in this renovation season but show our progress!
So getting those three fun photos was easy peasy, and then the fun part begins when you see it paired with beautiful design from Minted.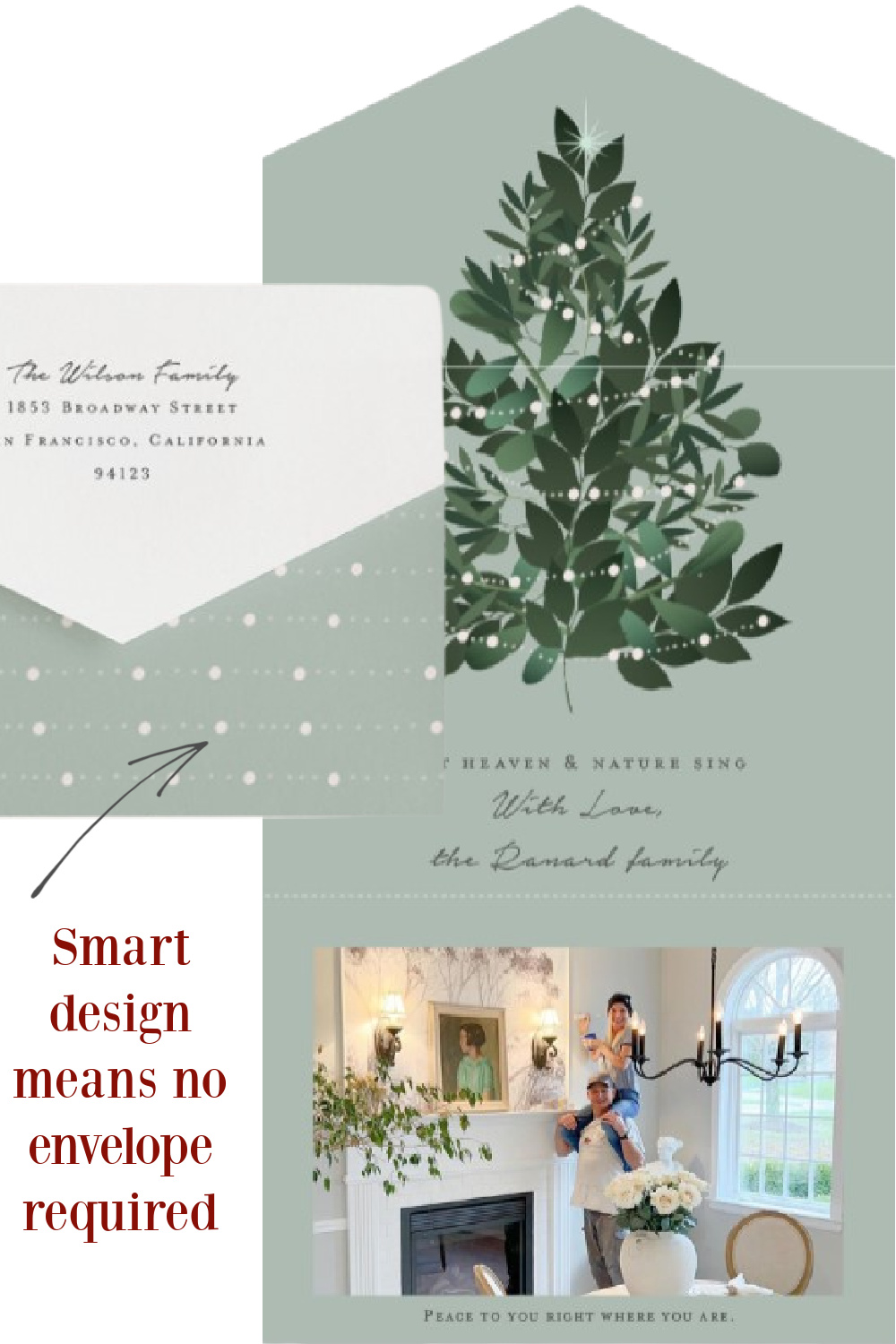 Here's a mockup of the holiday card I'm leaning toward because (1) I love this shade of sage grey-green, (2) it offers this smart design where there's no envelope and (3) there's a perforated line to remove the photo from the card! Obviously your photo won't be blurry like my mockup!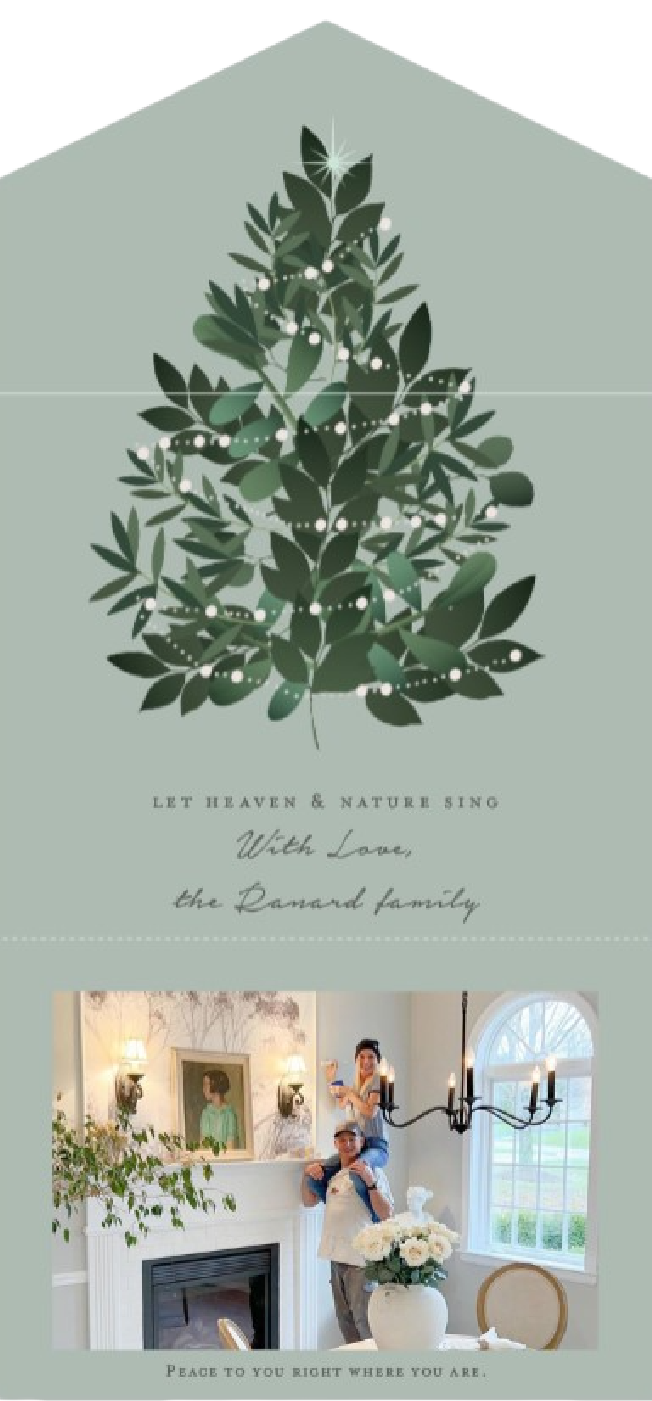 If you like this sage green design too, there's a bonus…it's budget friendly!
Update: Our cards arrived and are gorgeous! Find more details in THIS.
I also love the simplicity of this Tartan holiday card from Minted. The red plaid is going to make just about any photo look festive. You can see how it enlivens the photo of us, and you can even add an additional photo on the back with personal sentiments if you wish.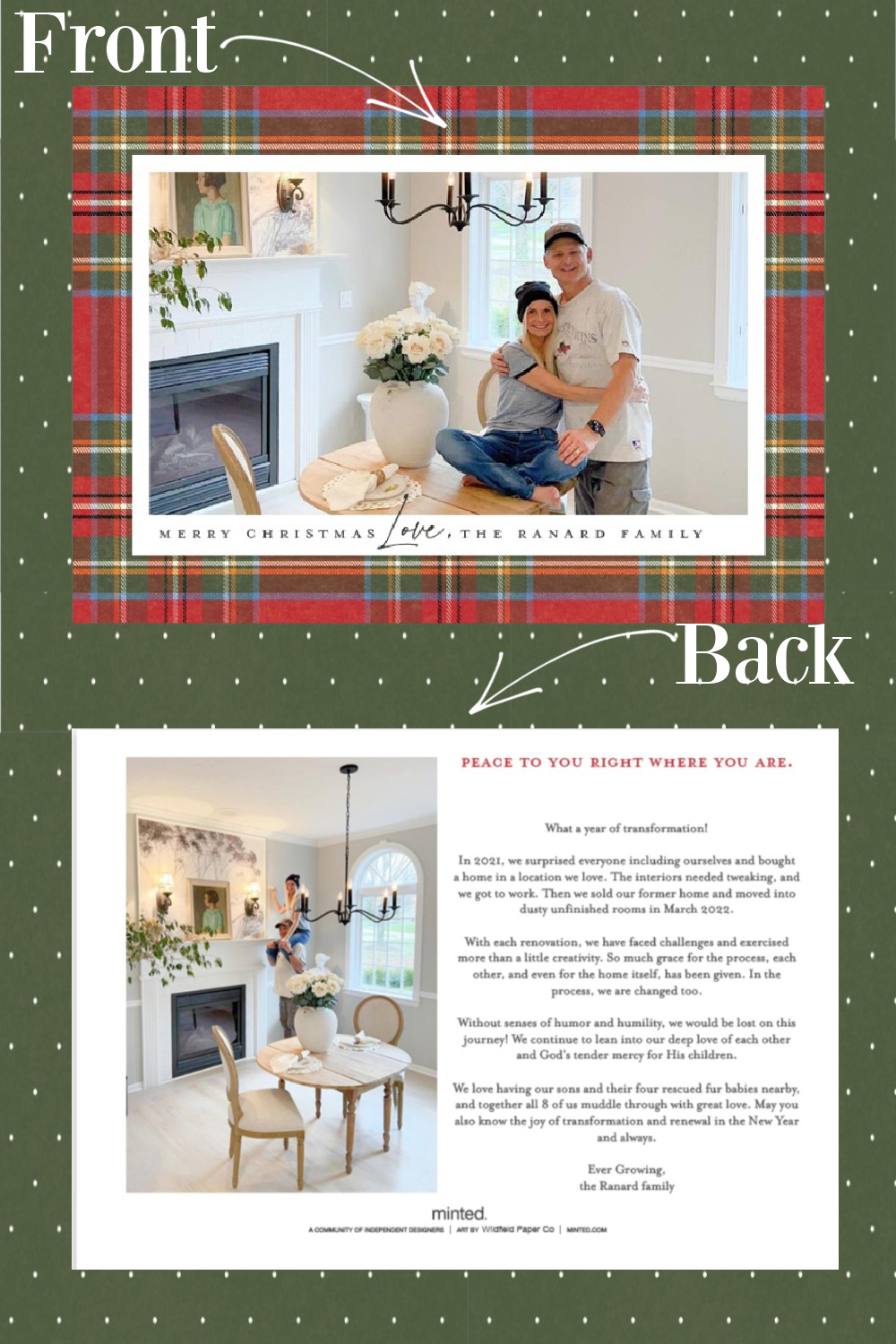 If you have a special pet in your life, I think Tartan is lovely to honor them!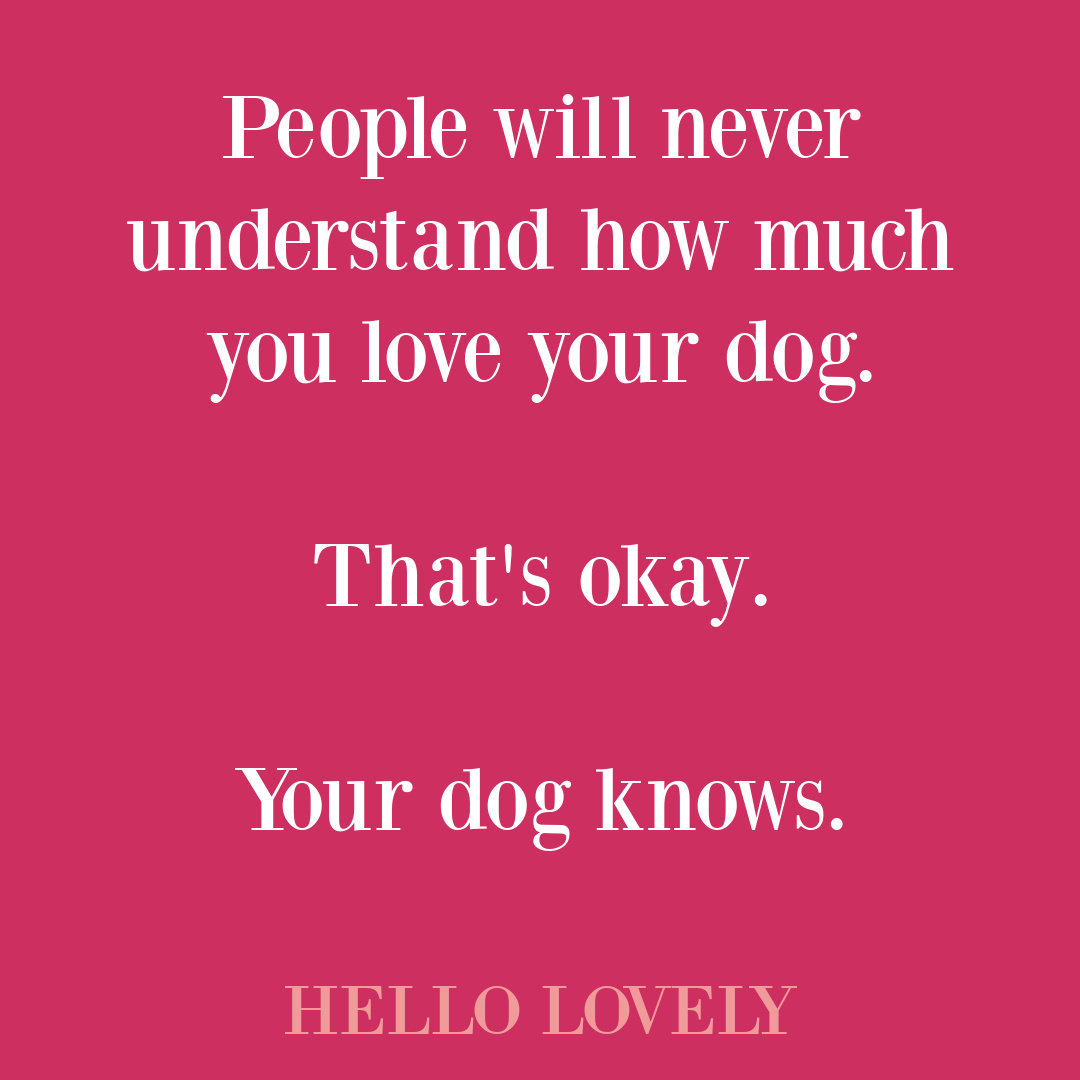 Here's the painting by Cindy Redman of our angel Bella Luna who flew to heaven seven years ago.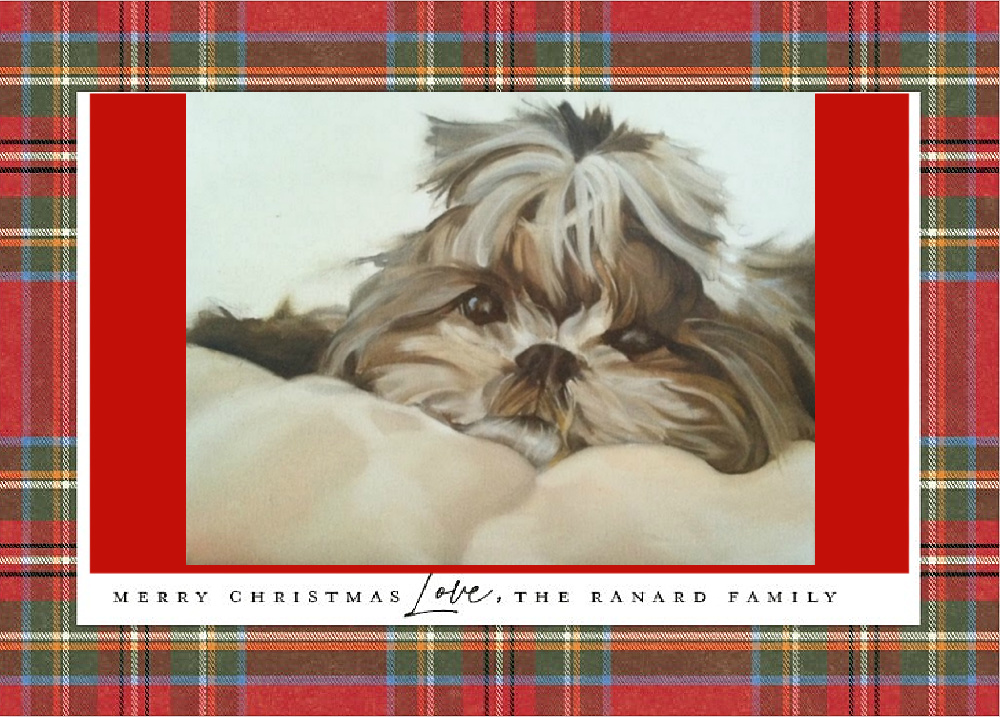 And here's our card (below right) from last year. I love this Farmhouse Linen design from Minted that requires no envelope!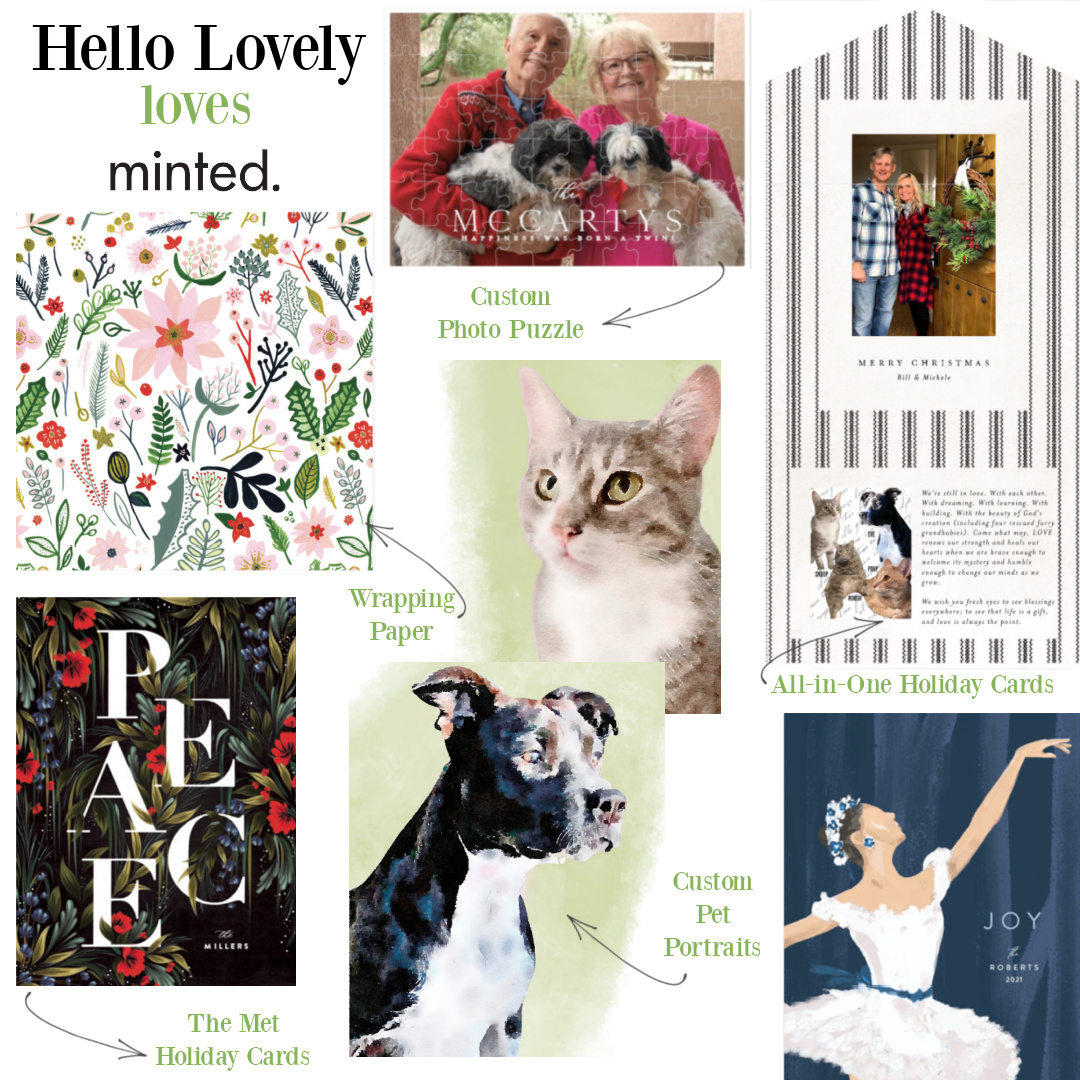 Why Bother Sending a Minted Holiday Card This Year?
Are you on the fence about sending Christmas or holiday cards this year because it feels like needless effort or expense? I actually think there is no better time to go old school and send cards through the mail to friends, family, coworkers, neighbors, and more.
Times are Hard & Expressions of Joy Can Uplift
We're living through historically divisive times. With our country divided and with so many folks struggling in the aftermath of a pandemic, there's a wide need for healing. A hopeful outlook is becoming more remarkable in a sea of cynicism. But the world needs our hope and faith in goodness and mercy. It's a small thing to send a holiday card, but it's going to uplift everyone on your list.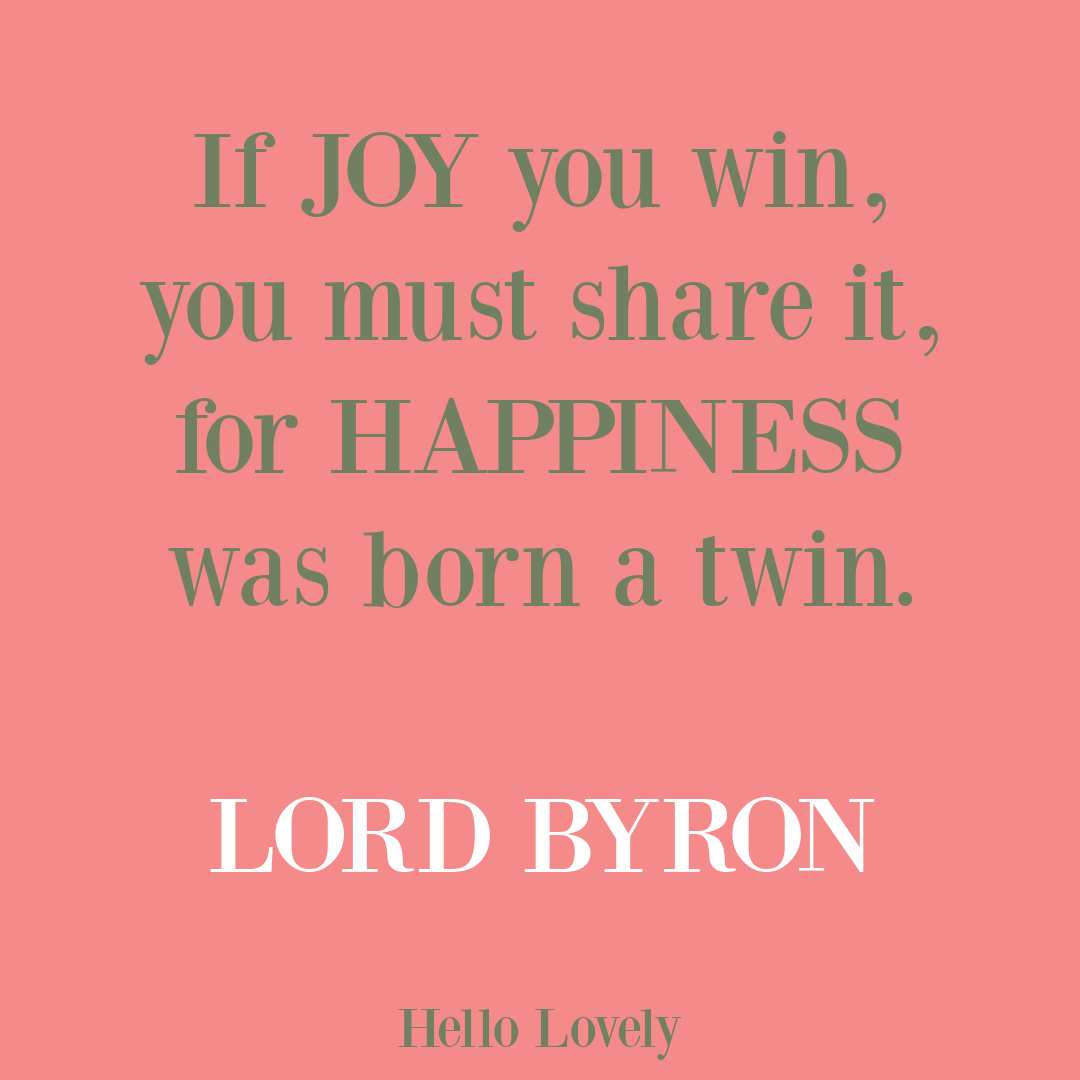 Social Media Posts Shouldn't Replace Them
While you may feel as though you are connected with your people on social media and can simply send wishes digitally, it's just not the same. For instance, lots of folks have stepped away from FB and IG even though their accounts remain active. I only interact on my FB business page and don't check my personal feed. Additionally, you may think everyone on your friend list is seeing your posts, but an algorithm determines that. Finally, I often feel a sense of disconnection rather than closeness with my real friends on social media. I would much rather connect offline. I don't think I'm alone!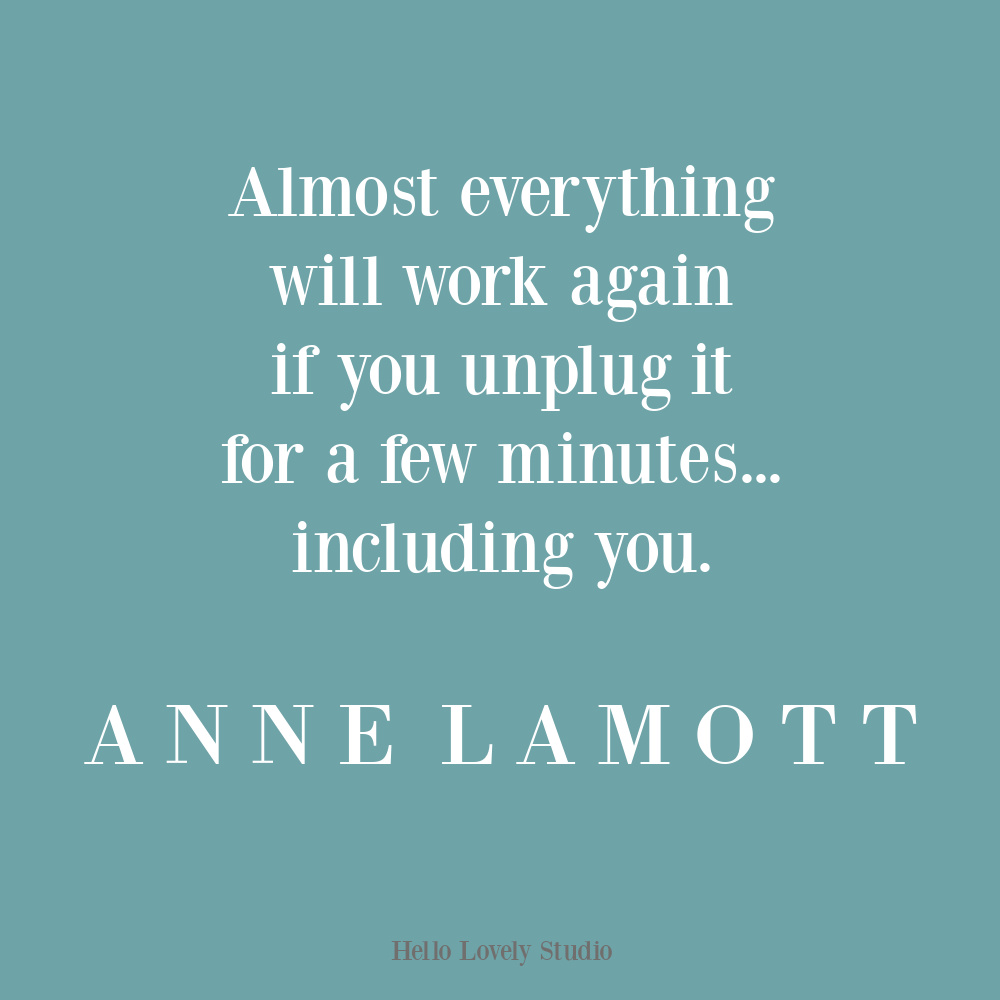 Minted Makes Preserving Memories a Breeze
They truly do! It takes minutes to upload a photo and see it bring a holiday card design to life. It doesn't even matter if you have never sent photo cards before. You can begin a new tradition any dang time you wish.
Old Fashioned Snail Mail is New Again
Snail mail is very very cool in the 2020s! I don't know anyone who isn't delighted to find personal correspondence in their mailbox.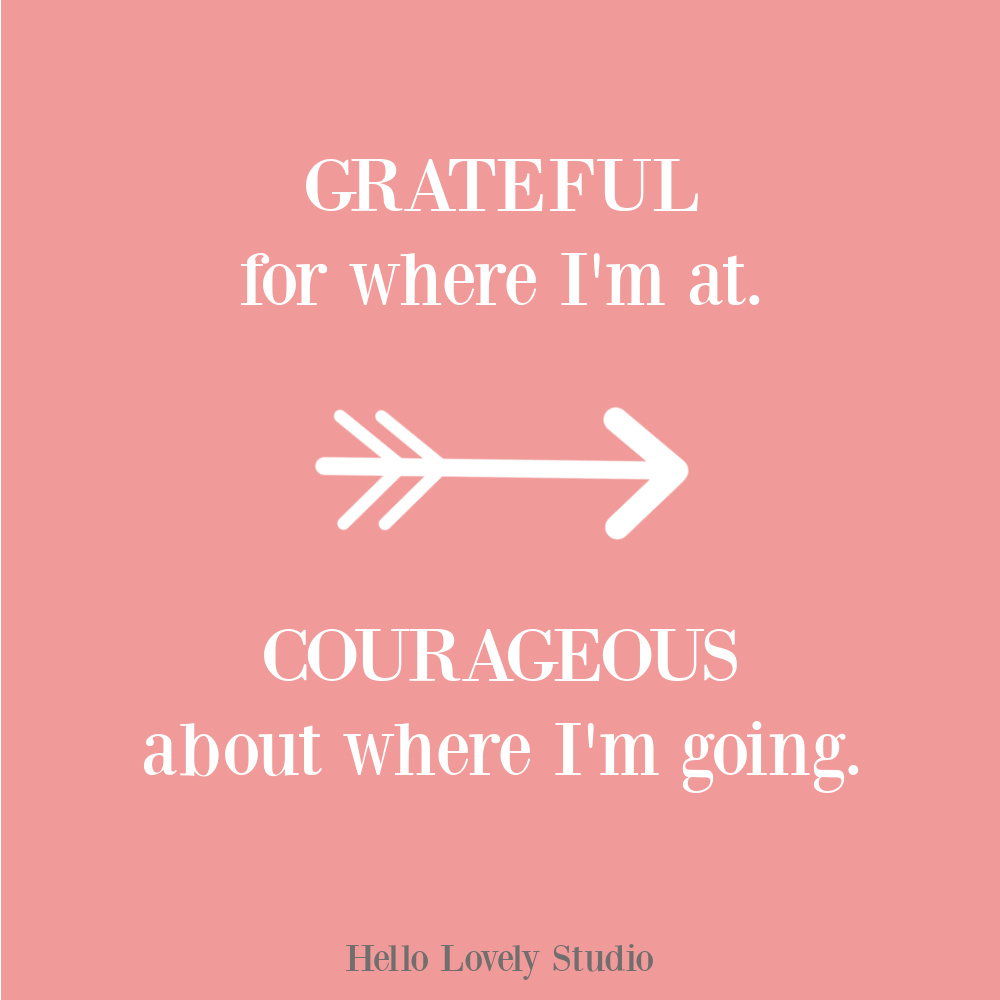 Strengthen Connections After a Long Season of Disconnection
I believe healing begins right where we are. By mindfully designing a personalized card from Minted to express kindness, celebrate joy, and invite hope, it's a simple old fashioned way to strengthen connection. Is receiving a card that you sealed with your love going to change their world? Yep. Who knows the ripples! START HERE to take a peek.
Peace to you right where you are.
-michele
Shop for items you already intended to buy on Amazon RIGHT HERE, and also find home decor here to keep decor inspiration flowing on Hello Lovely!
Hello Lovely is a participant in the Amazon Services LLC Associates Program, an affiliate advertising program designed to provide a means for sites to earn fees by linking to Amazon.com and affiliated sites.