Are you getting holiday shopping out of the way before Thanksgiving? That is always my hope, but since it rarely happens…thank goodness for online shopping and express shipping. One of the perks of blogging is the opportunity to hear from wonderful brands and products I might not otherwise discover. So today I'm sharing some amazing finds I have sampled so you can have a bit more confidence ordering. BTW. They aren't all food-related…the notion of deliciousness here extends to yummy gifts to give. Ready for deliciously cozy gifts, hosting and toasting ideas? Awesome.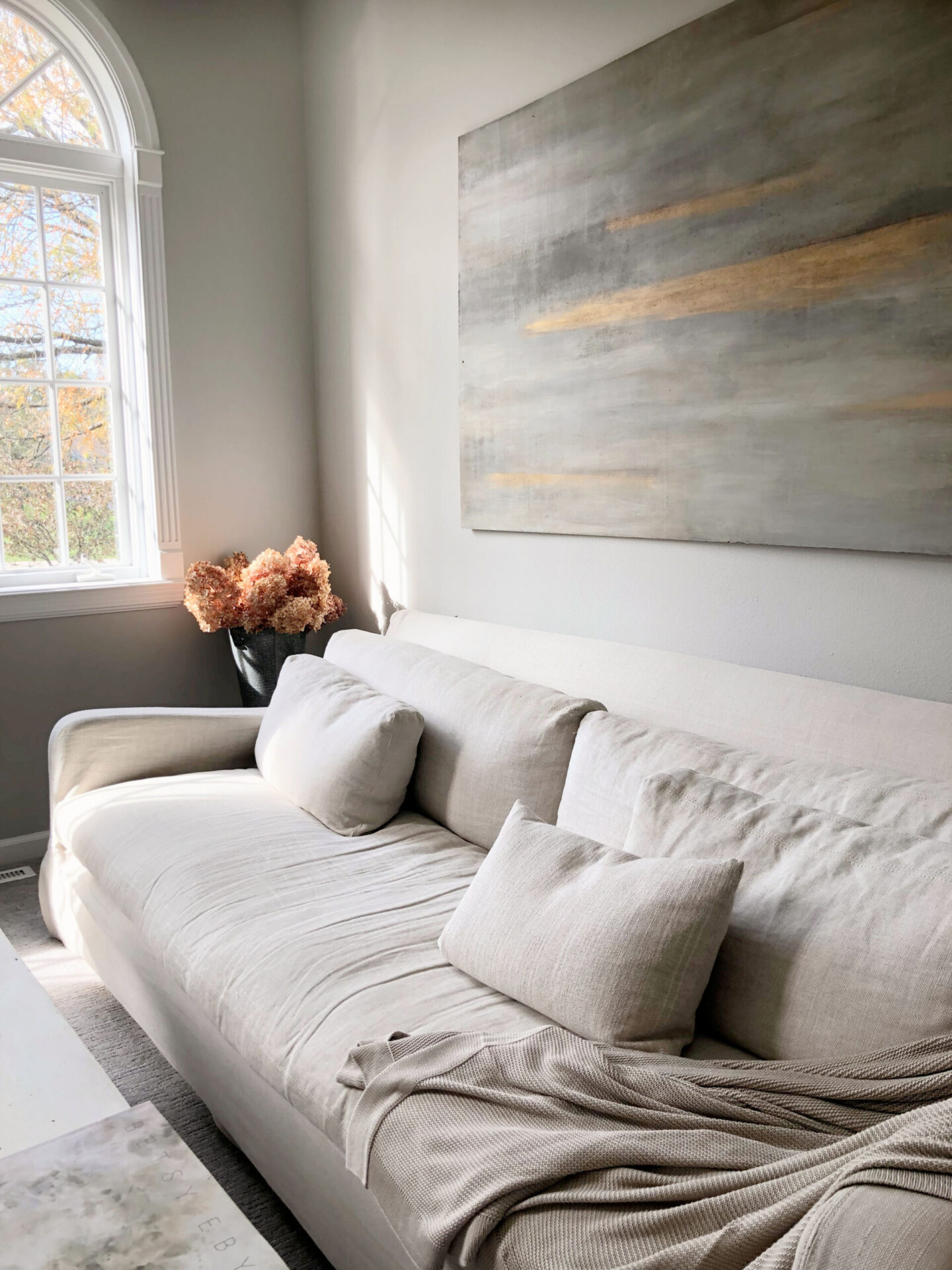 I independently selected products in this post—if you buy from one of my links, I may earn a commission.
Deliciously Cozy Gifts, Hosting & Toasting
Cozy Gifts I'm Loving
When this Cozy Earth Cloud Knit Blanket Throw arrived as a press sample, I wasn't sure what to expect since I have never owned a throw made from bamboo. We have been loving our bamboo sheets for years now, but a blanket?
Yum. It adds a new layer of texture to my cozy little sitting room because it has a sheen. And I didn't even know I needed delicious sheen with the balance of flat, matte, rough finishes in the space.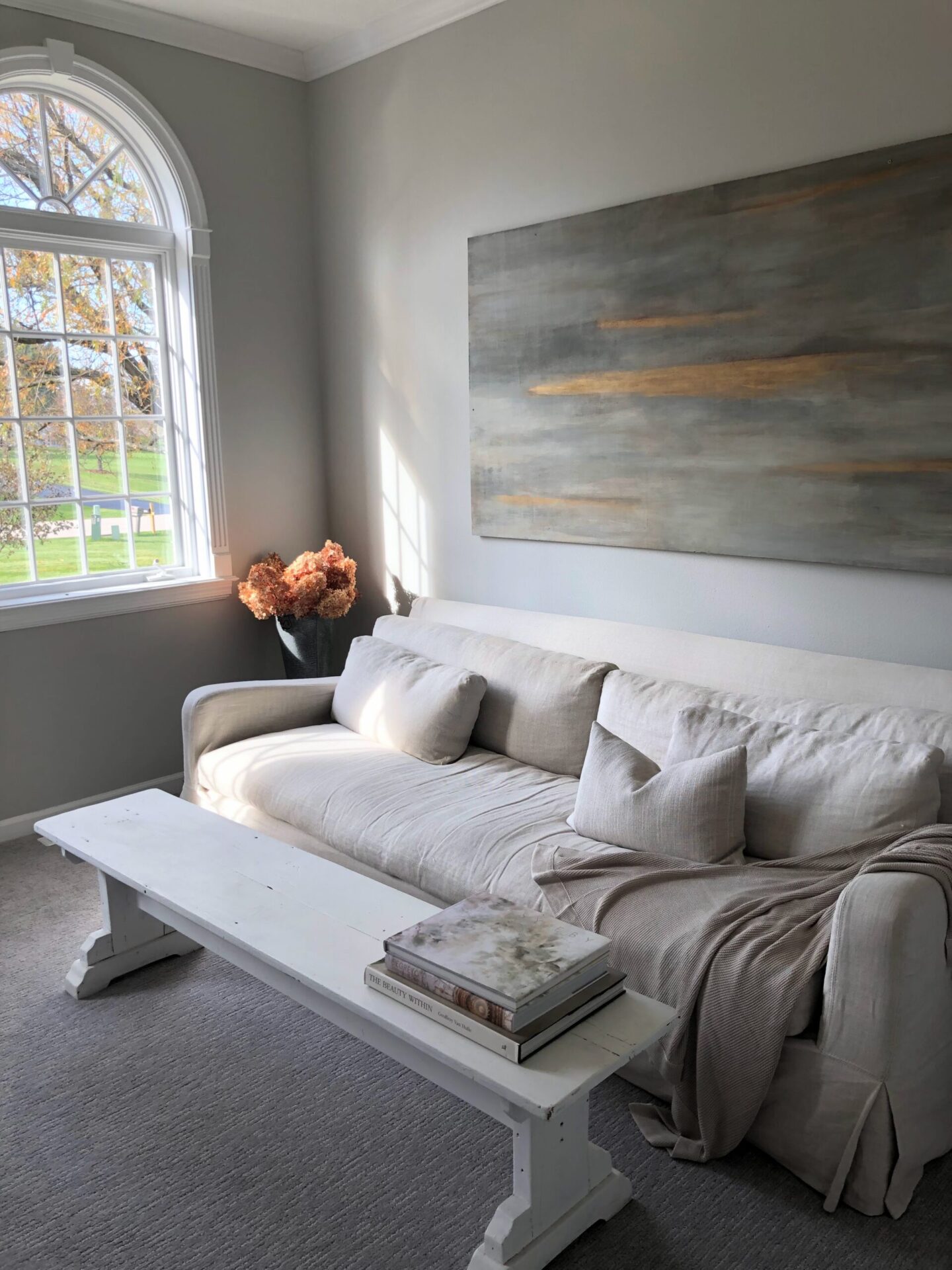 So it looks great, but is it nice for cozying on down? Oui! Soft, comfy, and machine washable. Now I want to try this luxe throw blanket at the end of our bed or in the family room (where there's more expanses of Belgian linen because I have never met an upholstered piece with Belgian linen I didn't adore!).
Deliciously Uncommon Gifts
This next gift idea surprised me in the best way, and I can't think of a more perfect gift for iced coffee freaks like me.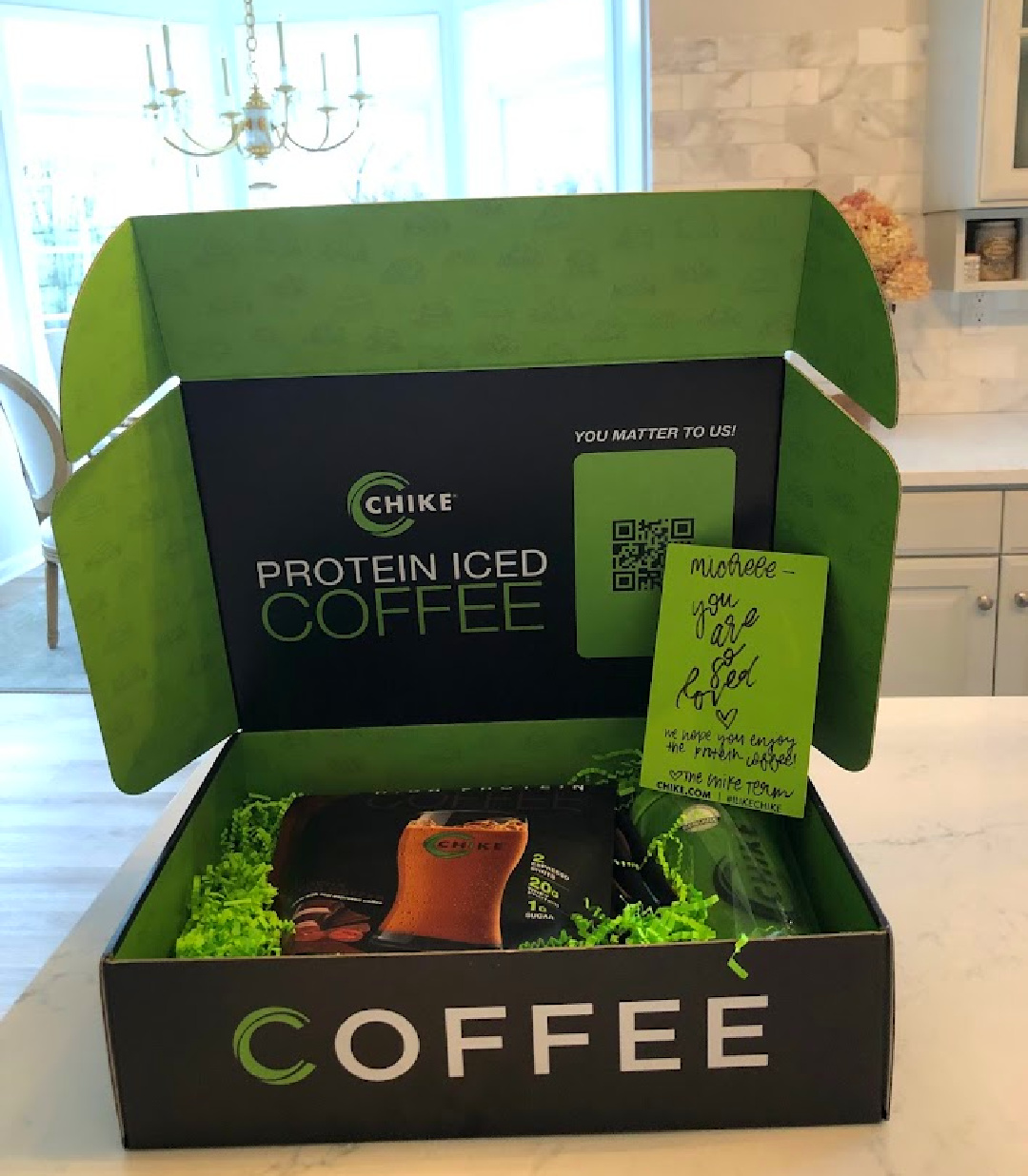 Gift for a Coffee Lover
How is it different than what I have been drinking? OMG. It has FOUR TIMES the amount of protein (I need this!), no added sugar (holy smokes), less fat (um…victory), and no artificial colors or flavors. But what about the taste?
DELISH. I love the mocha flavor!
I actually wasn't a coffee drinker until a couple of years ago. Because of my GI/autoimmune issues, I needed to add bitter foods to my diet to help with bile production. Enter: coffee.
CHIKE iced coffee in my mug is a super tasty way to start the day, ease digestion issues, and benefit from a source rich in protein.
What a great gift it makes for you or a coffee freak in your life.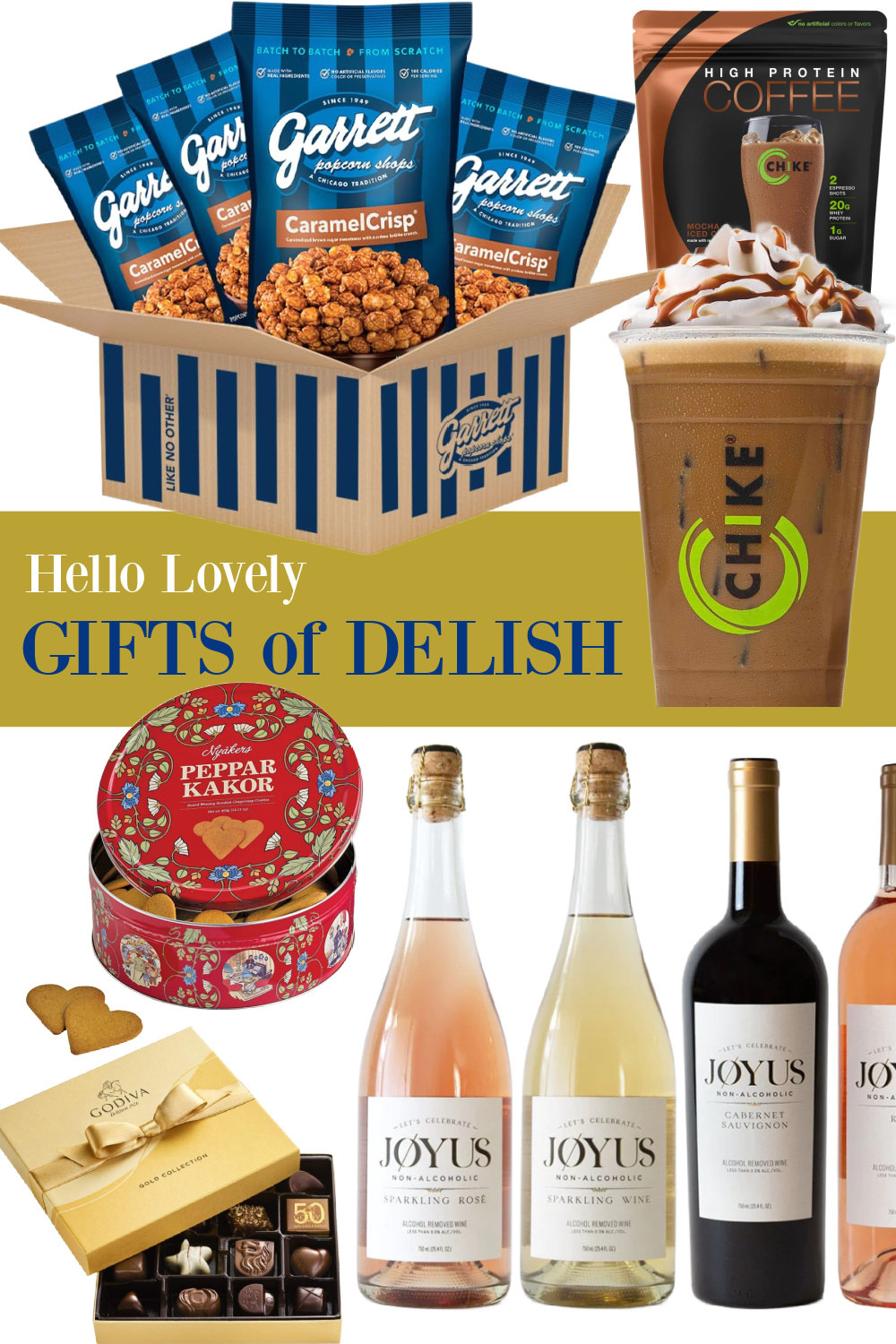 Alcohol-Free Festive Wine for Parties & Gifts
Another surprise for my palate? Alcohol-removed wine and sparkling wine in this Jøyus Non-Alcoholic Quartet Pack.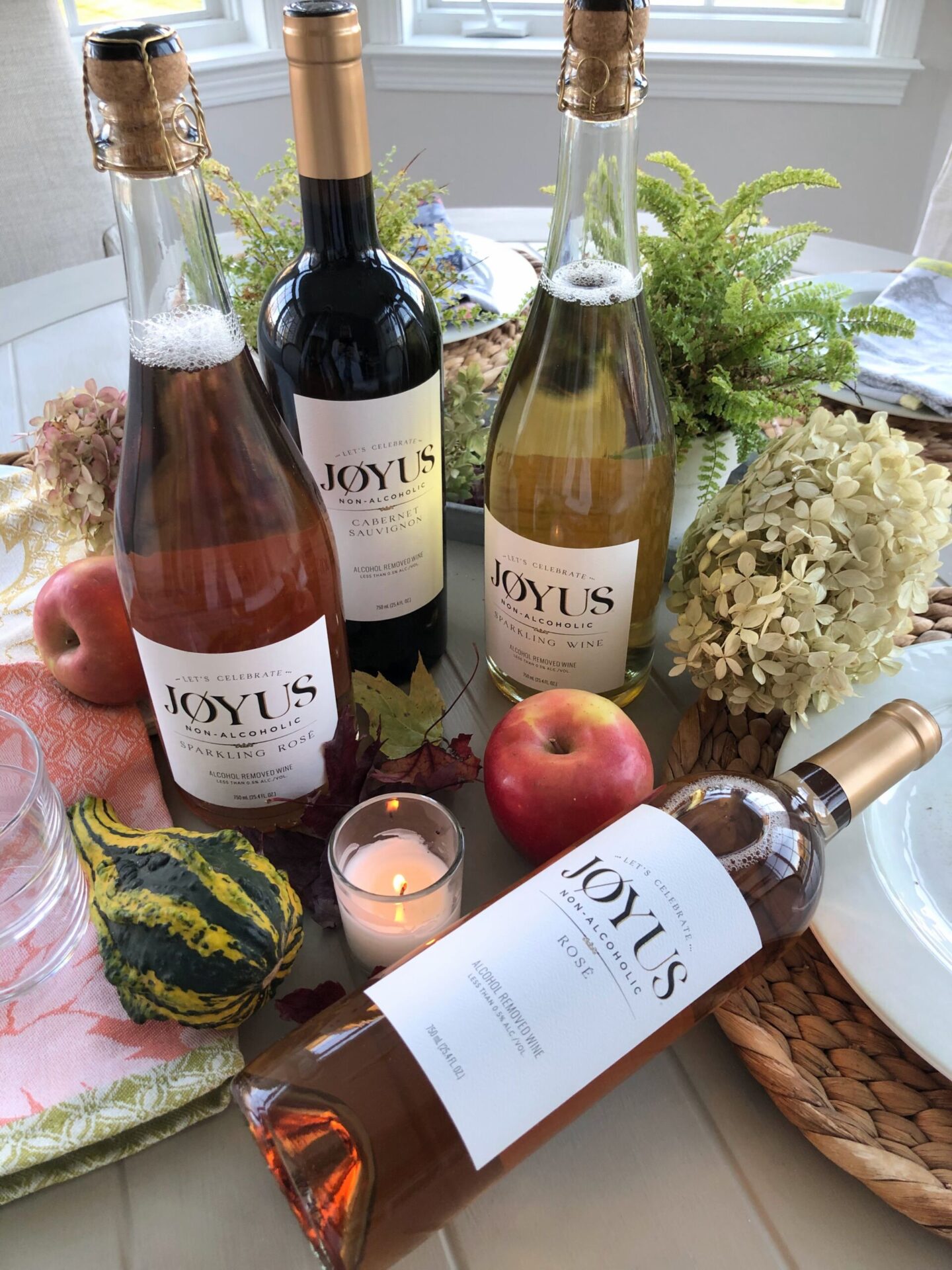 I have eliminated alcohol from my diet for the most part (doing what I can for pancreatic health since I struggle with pancreatic insufficiency and am at risk for pancreatic cancer due to BRCA+ genetic mutation).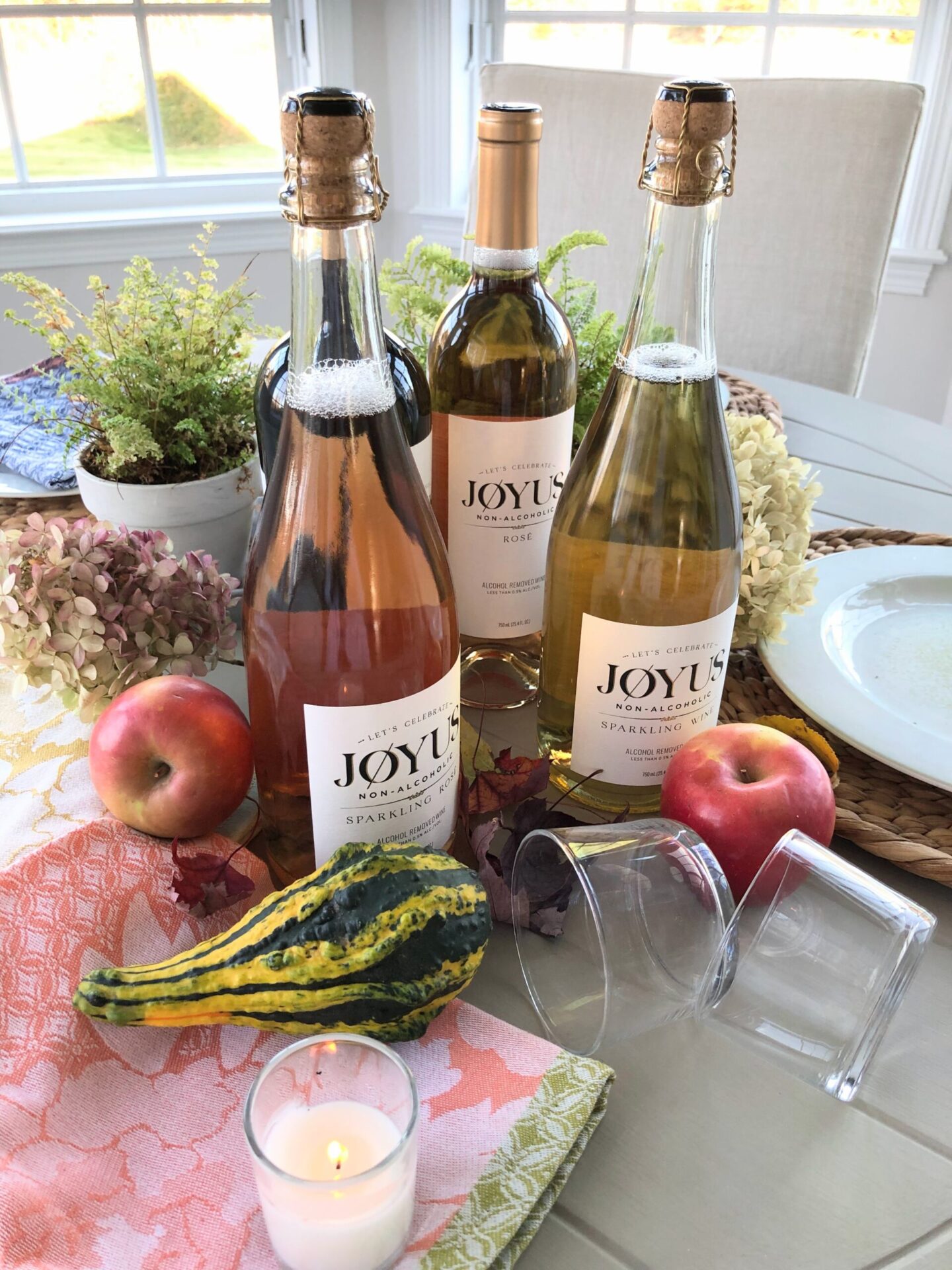 These award-winning, festive, low sugar alternatives to wine from Jøyus are a wonderful option to offer your guests at Thanksgiving, around the holidays, or for any occasion you care to elevate.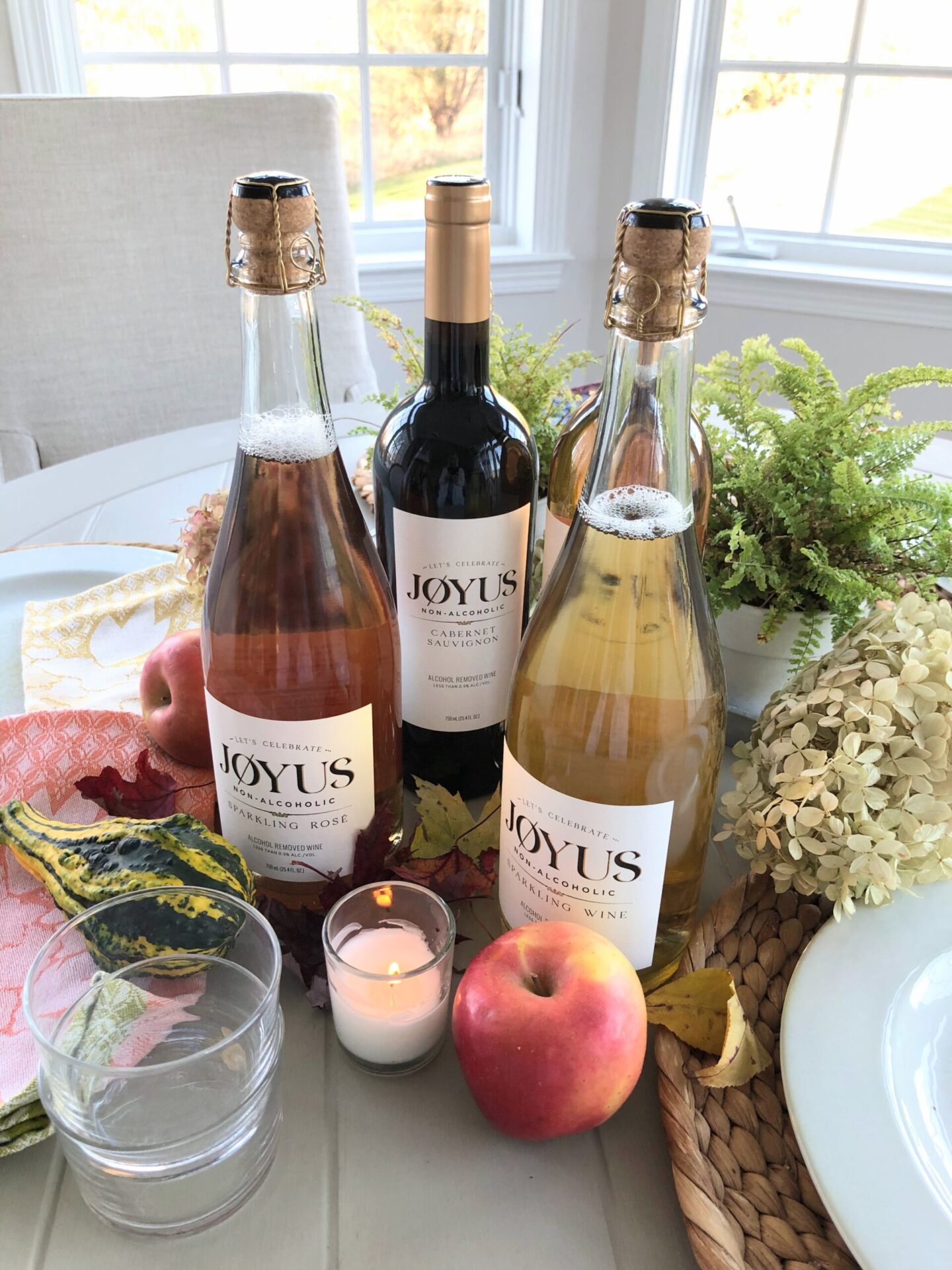 I actually love cooking with Cabernet Sauvignon more than sipping it. This one from Jøyus was perfect with my slow cooked beef and root vegetable roast. I am already imagining the mocktail possibilities with their sparkling varieties!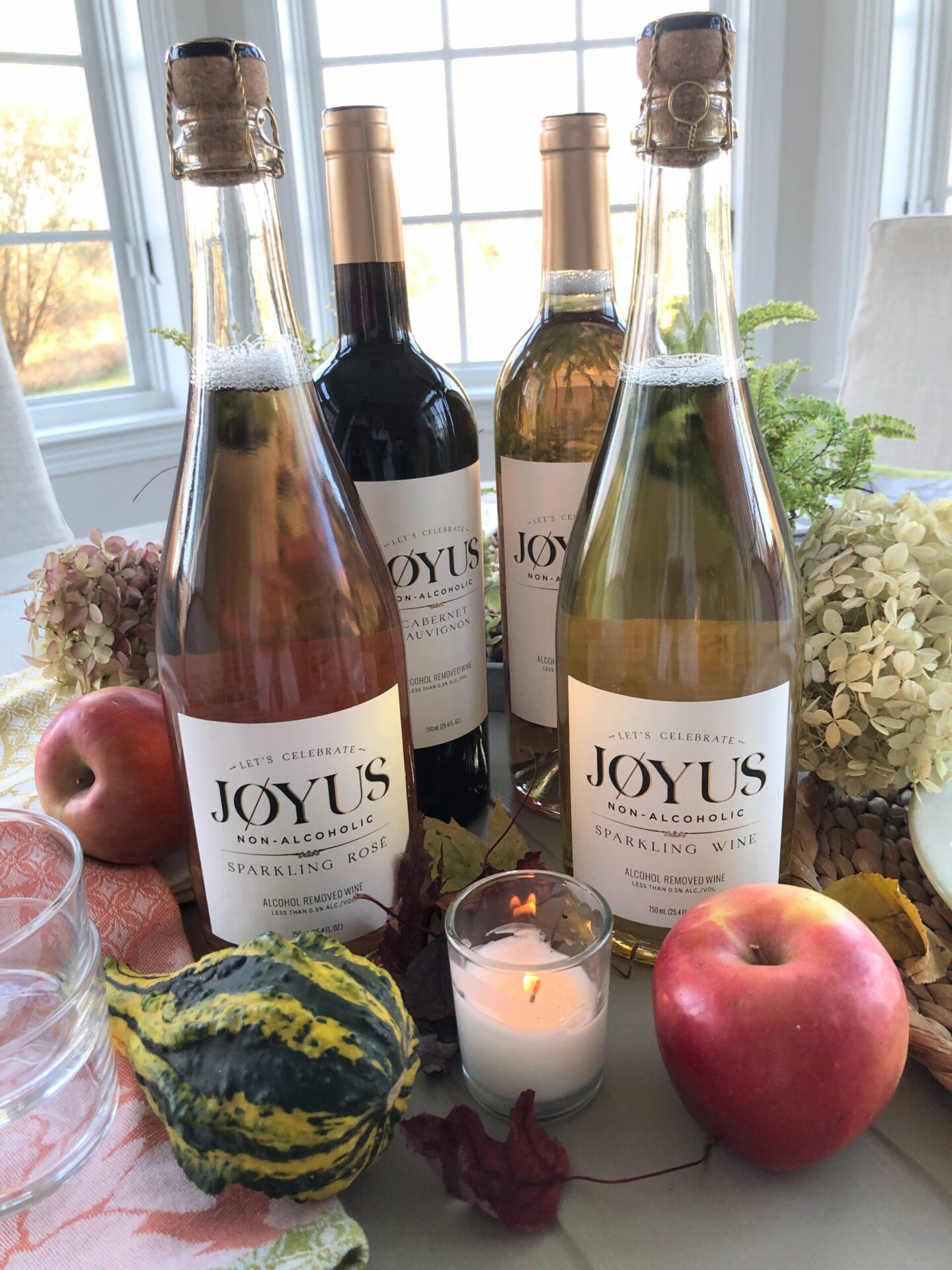 Ready-made Holiday Gifts & Treats
Other delicious gifts on my mood board above? (1) If you have visited Chicago, then I'm sure you know about Garrett's popcorn. It's insanely good and a reason in itself to visit the city. What a sweet indulgence to now be able to gift it! (2) The Swedish cookies are a nod to my childhood, and they make the yummiest hostess gift! If you're not a great cookie baker, I highly recommend ordering a tin and then whipping up vanilla frosting to decorate them for the holidays. I did this with my kids many times over the years. (3) This is the Godiva gift box of chocolates I send to folks for various occasions, and it is always welcomed! Yum.
Ideas for Cozier Stocking Stuff
I know "cozy" is a subjective term and may not bring to mind rhinestone tiaras or the most enchantingly fragrant body wash. And I can live with that because it all makes sense on Planet Michele. Here's what is in my dream stocking: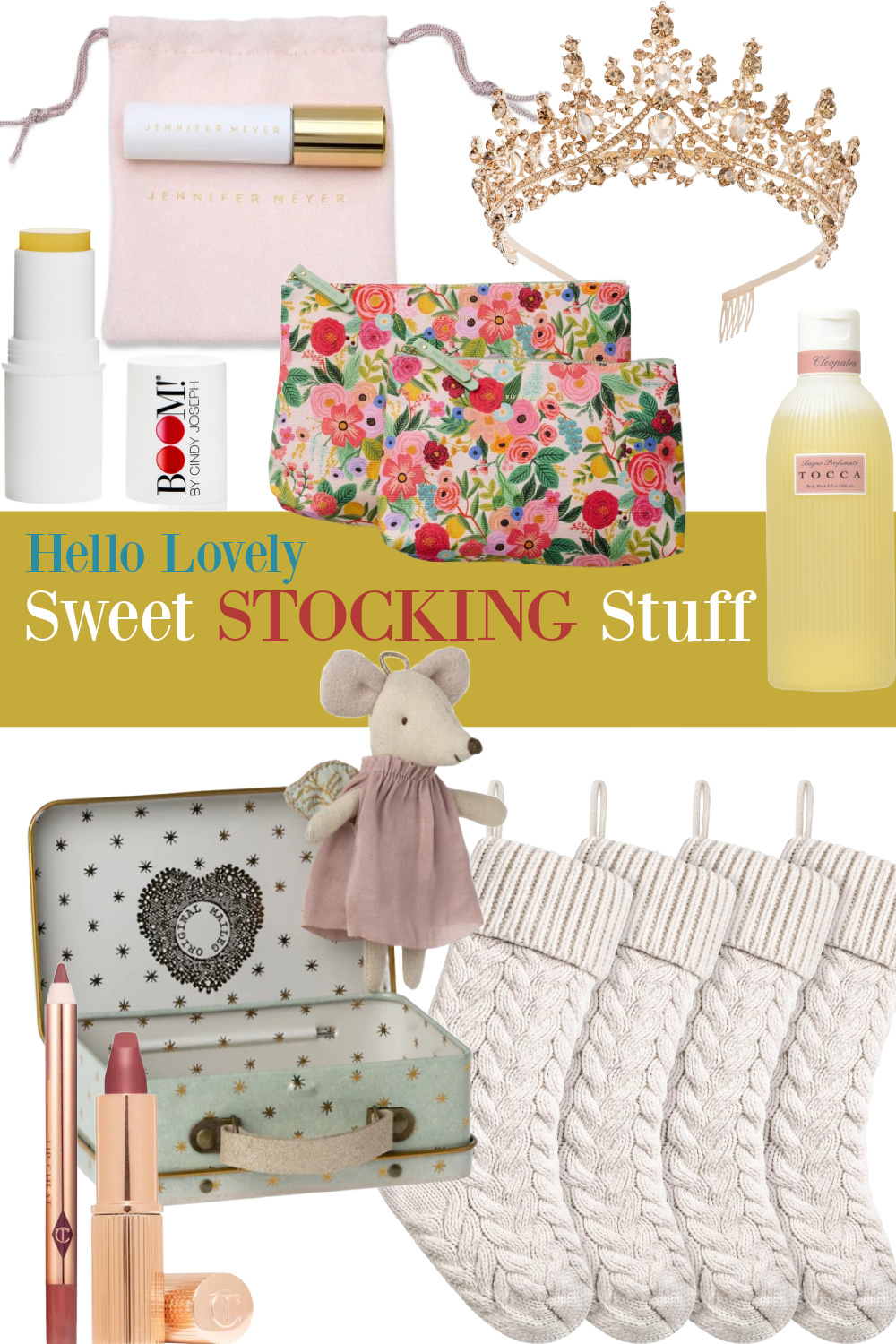 The price on those cableknit Christmas stockings is pretty dang hard to beat, and you could fill them with the equally friendly-priced deliciousness above. The Boomstick Glow is the ultimate in lip balms, and I have them in multiple locations around the house. I use the Tocca body wash (above) as hand soap because the grapefruit essence is divine and it's what they use at a very posh spa I visited. The tiara is just fun, and if you have it lying around, anyone visiting you will not be able to resist trying it on. 🙂
Ultimate Gift for Golfers
OMG, this was the perfect gift for my golf-obsessed beloved's birthday!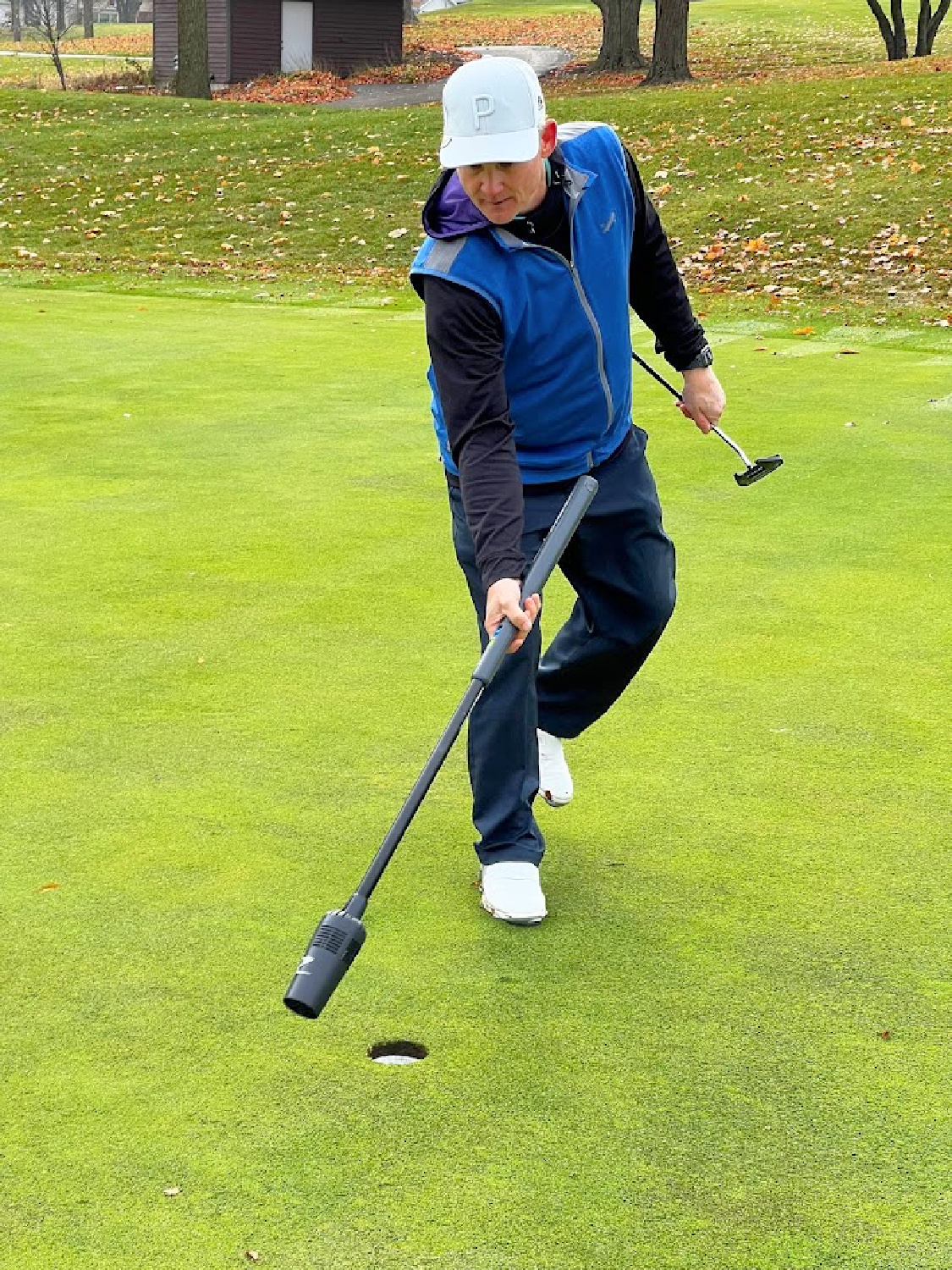 It's called a ZoomBroom Golf Breeze, and this re-chargeable and lightweight air broom blows away debris and golf course obstructions. (Leaves in our neck of the woods right now!)
It weighs under 2 lbs., fits in a golf bag, and delivers up to 75 mph of wind speed!
As you can see from my photos, that birthday gift is a gift that keeps on giving…he adores it, and I bet you will too. I placed the ZoomBroom Golf Breeze on this list of fall finds too where you'll discover even more gift ideas.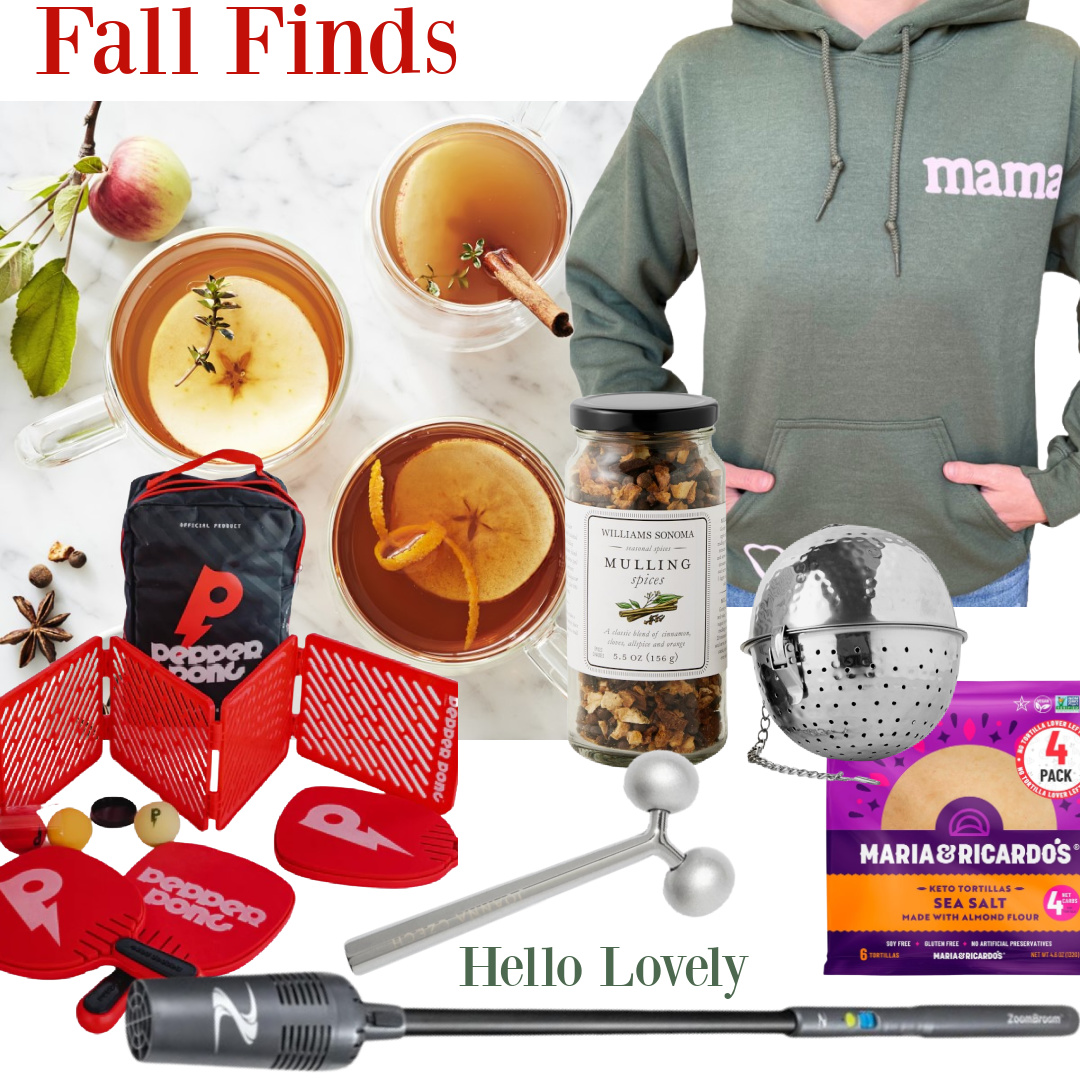 For example, that Pepper Pong set (like pickle ball and ping pong but totally portable for fun everywhere inside and out!)? I can't think of a better "family gift" for those of you who want to spend around $50 and cover the whole family.
Wildcard Gifts for the Wild at Heart
Did you see this slightly quirky assortment I came up with for party-happy peeps?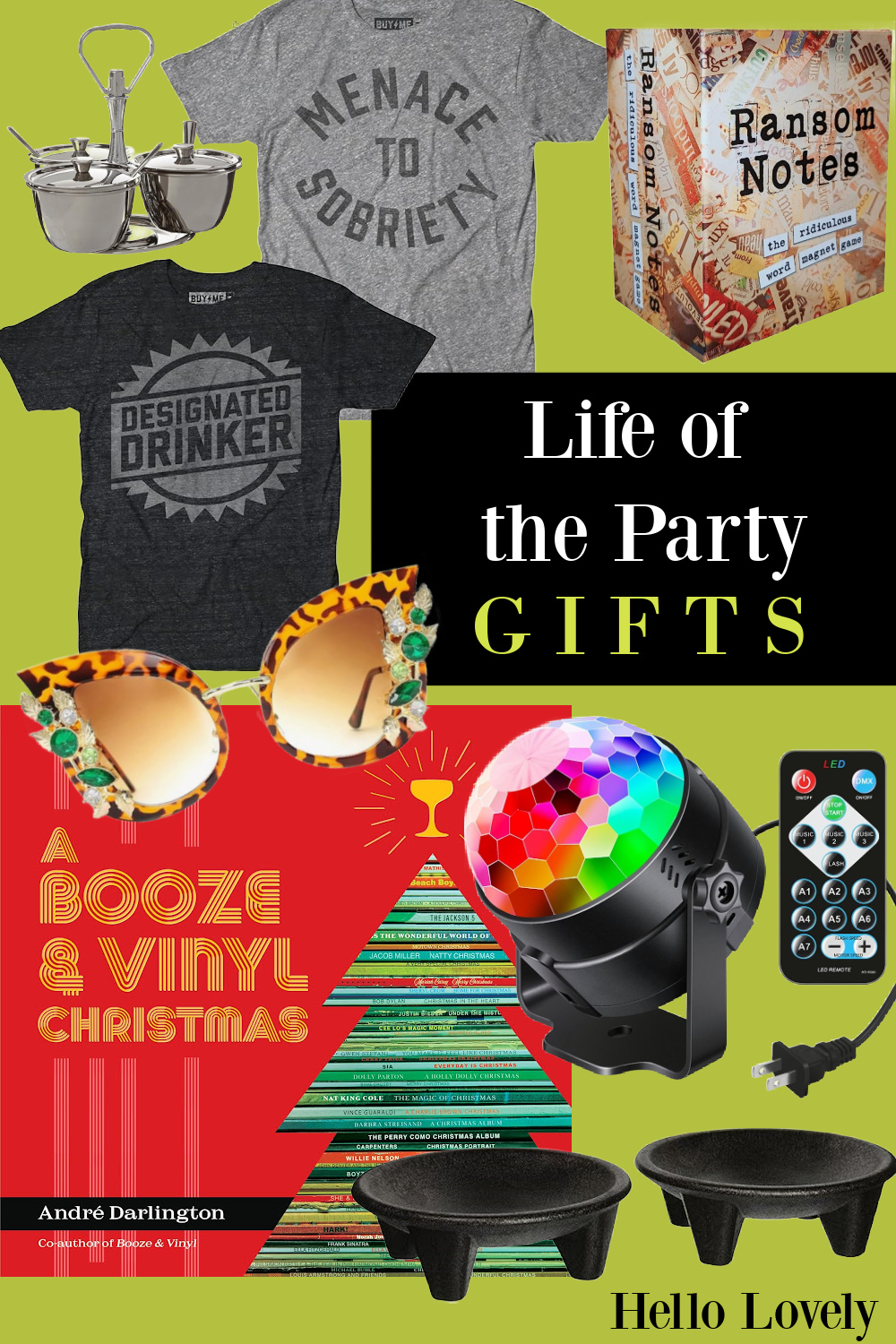 I personally think stocking stuffer items are tricky after all of these years when none of us needs a thing. But salsa dishes? Those crazy sunglasses to wear to a party? A nutty irreverent tee for the right personality?
I had a different avatar in mind for these whimsical finds:
I hope you discovered something delightful in this delicious mix. Let me know if you have discovered the perfect gift this year…I'd love to check it out!
Peace to you right where you are.
-michele
Thanks for shopping RIGHT HERE to keep decor inspiration flowing on Hello Lovely!
Hello Lovely is a participant in the Amazon Services LLC Associates Program, an affiliate advertising program designed to provide a means for sites to earn fees by linking to Amazon.com and affiliated sites.