This post is as much for me as you since I honestly have not even begun to think about decorating our home for Christmas. While I am on top of blog work, providing plenty of holiday decor inspiration and country Christmas eye candy to followers, the walls within our house are still literally coming together. And I am done with making hard things appear easy. What I long for each and every year? A Soft and Gentle Holiday.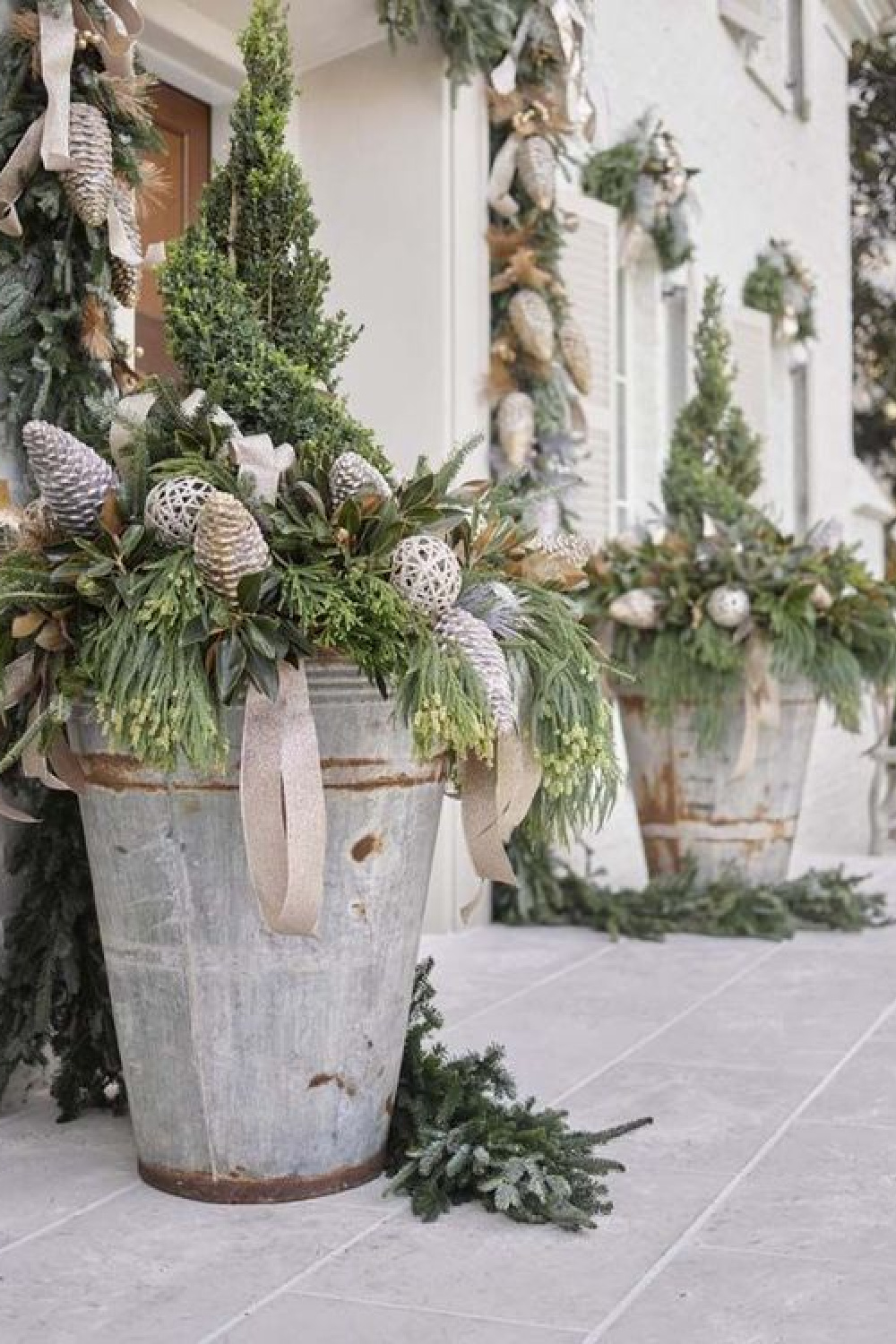 Did you see my post about our Christmas cards HERE? Please visit it and think about sending cards through the mail if it is economically feasible. I ended up ordering the sage green ones with the perforated edge to remove the photo.
How Will We Make it a Soft & Gentle Holiday?
I think getting my heart in the right place is the best place to start.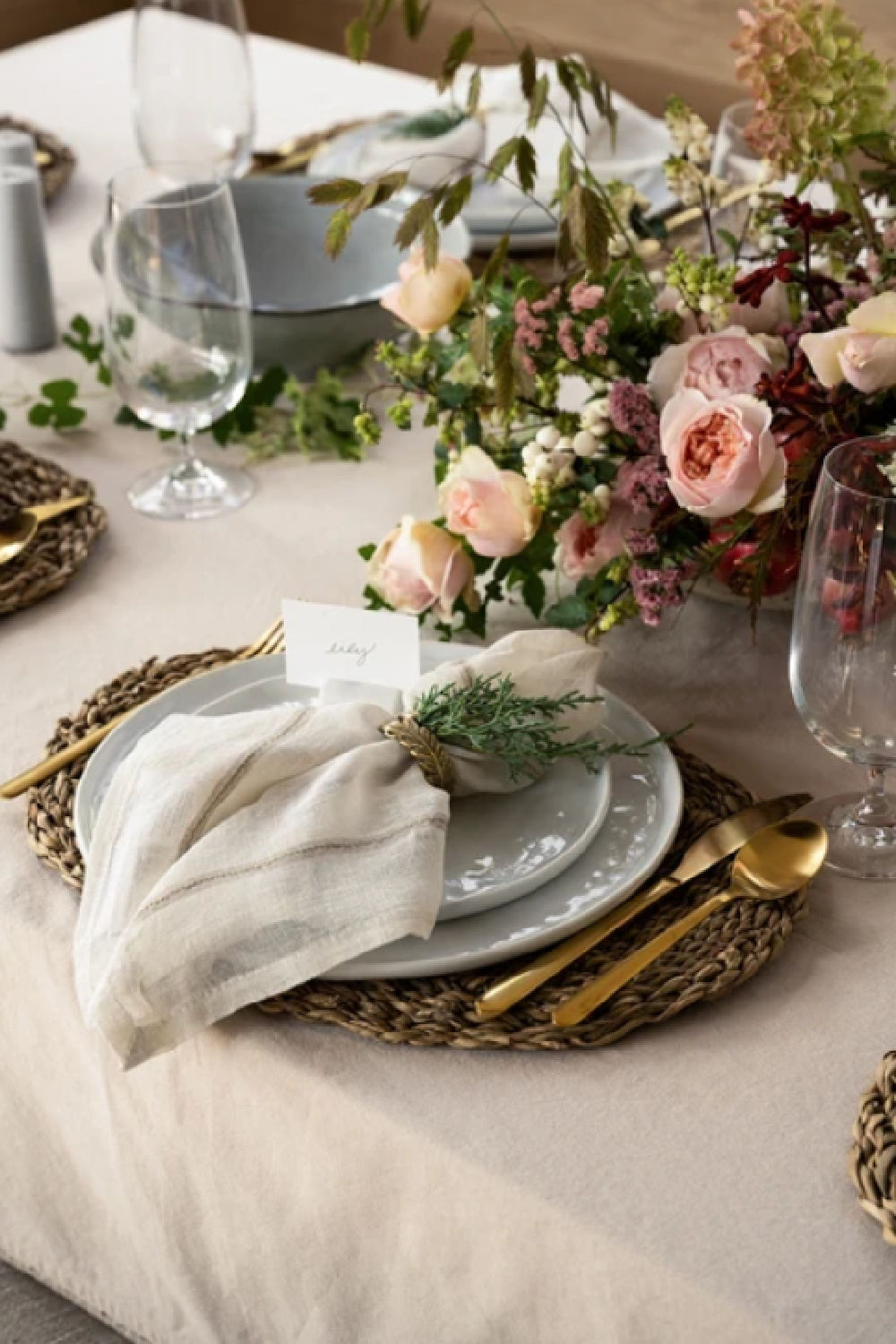 And should you need a bit of heartfulness to ease into the "silence in which another voice may speak," well, Mary Oliver's poems can be helpful.
Poetry from Mary Oliver
Praying by Mary Oliver
It doesn't have to be
the blue iris, it could be
weeds in a vacant lot, or a few
small stones; just
pay attention, then patch
a few words together and don't try
to make them elaborate, this isn't
a contest but the doorway
into thanks, and a silence in which
another voice may speak.
From: Thirst: Poems
Will the softness come from a pale color palette? From puffs of tulle or tissue paper?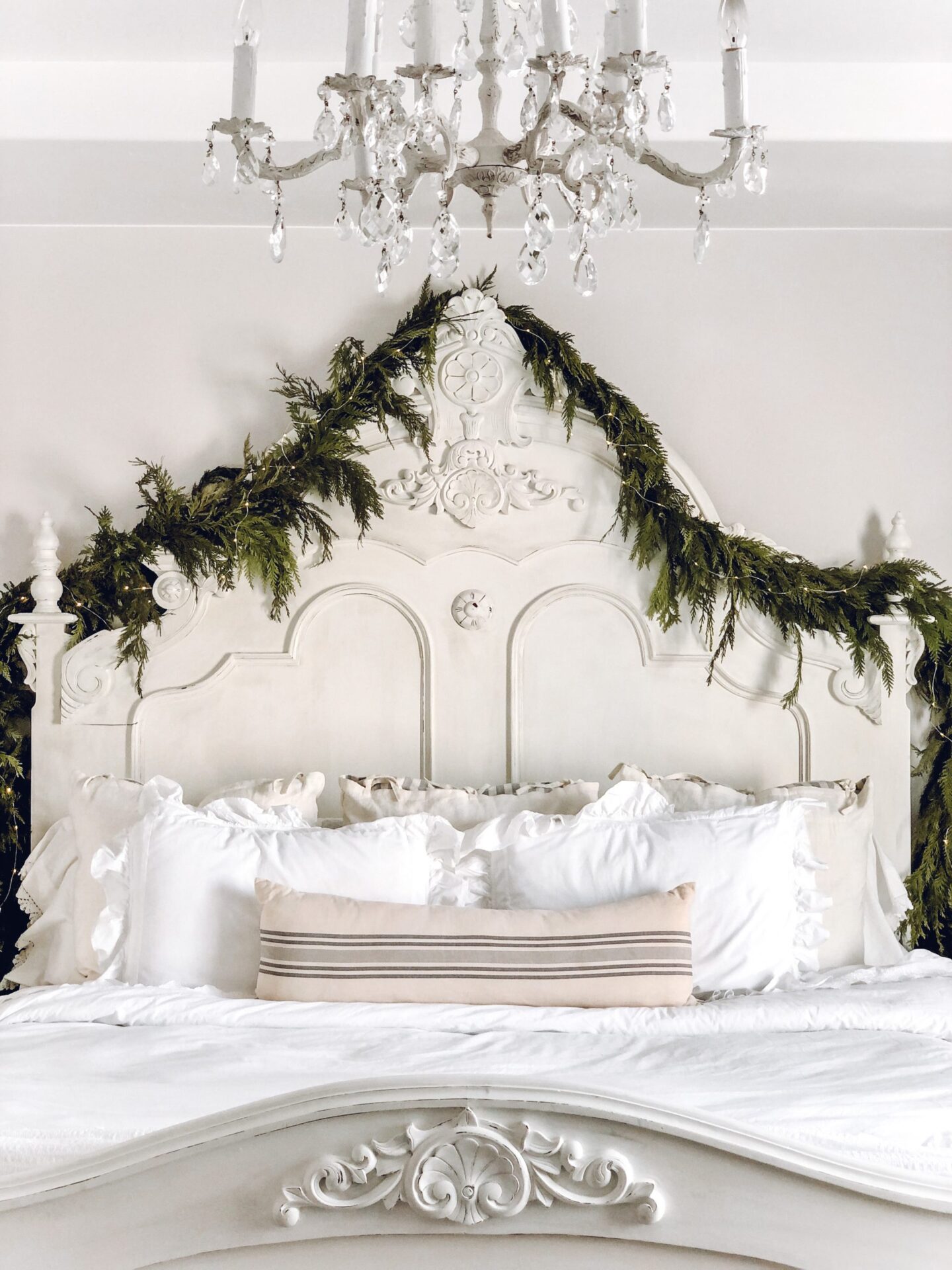 Will you usher in gentleness by doing a bit less, more soulfully?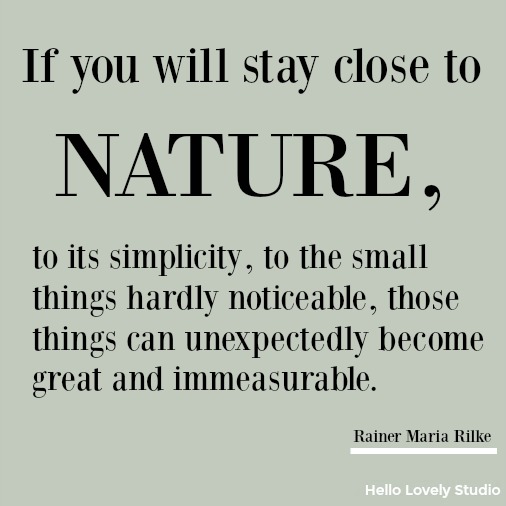 Because I have noticed that certain design schemes mysteriously fall flat while others sing in perfect pitch…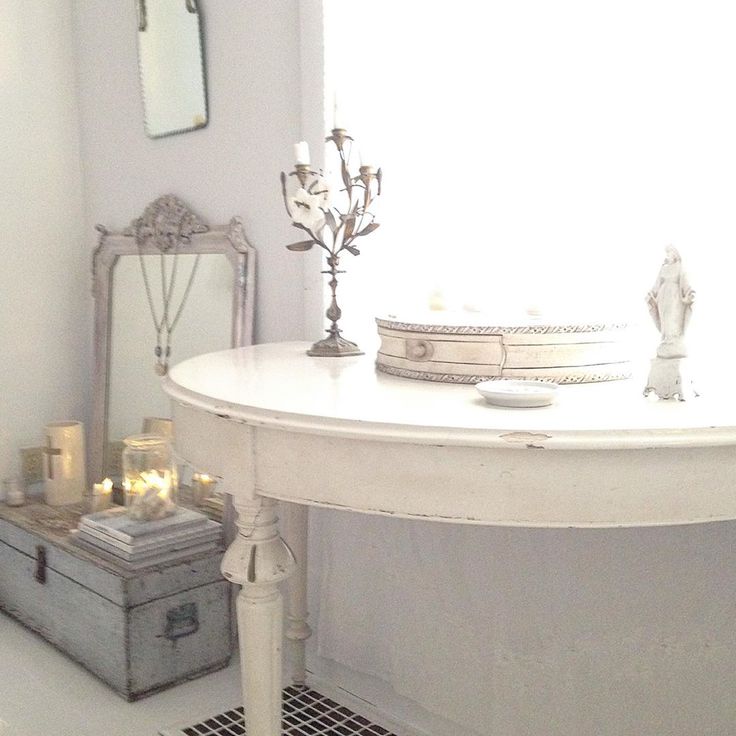 and while beauty can be a subjective matter, my guess is that too much coloring within the lines can limit potential.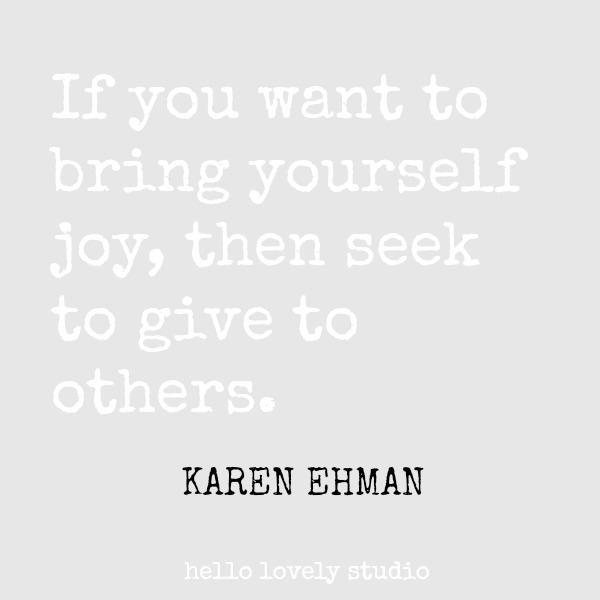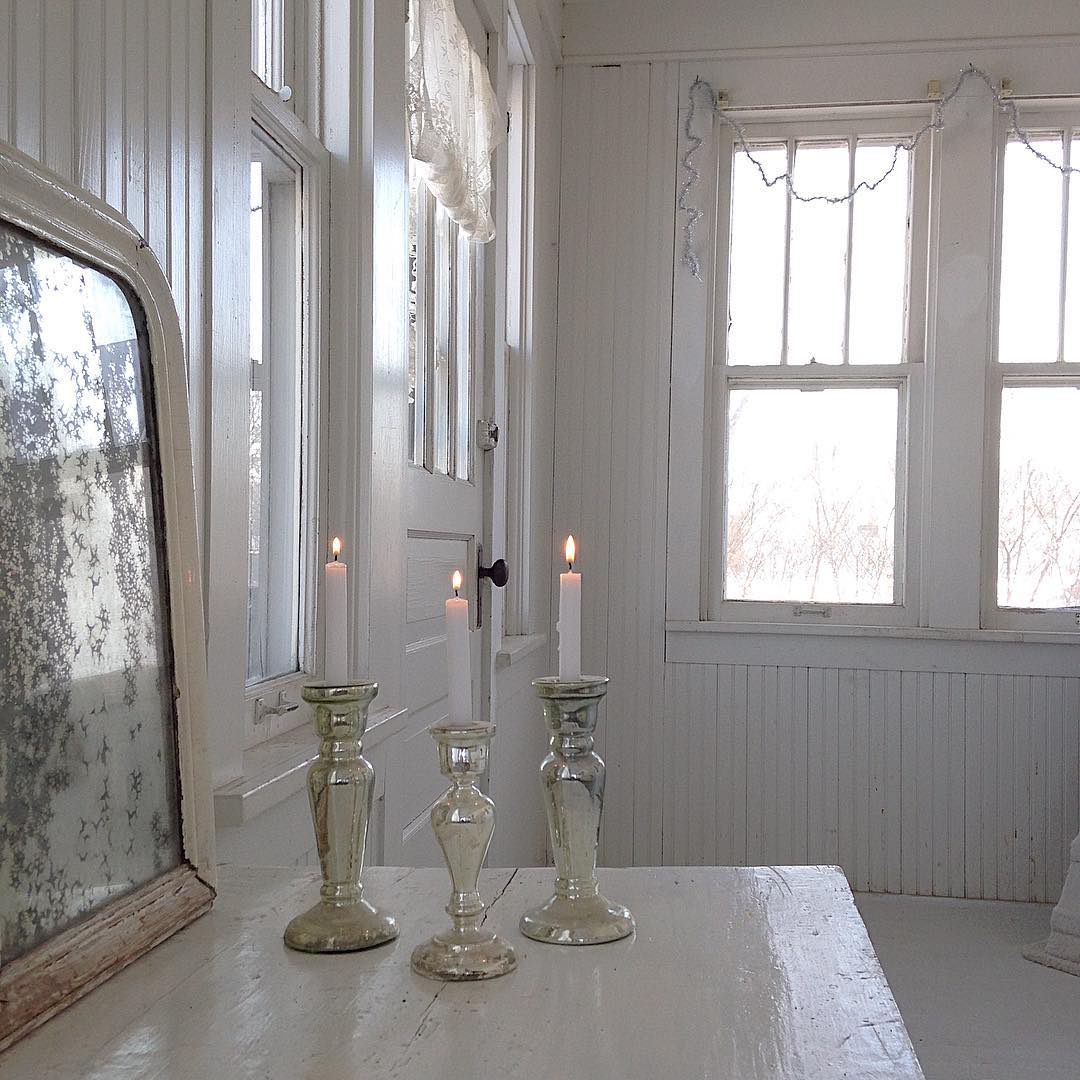 Go with what feels right, and find what is right with experimentation.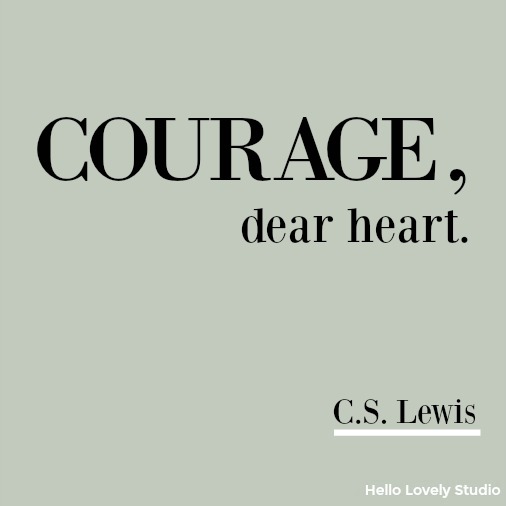 Notice what seems complete and what is off according to your gut.
I independently selected products in this post—if you buy from one of my links, I may earn a commission.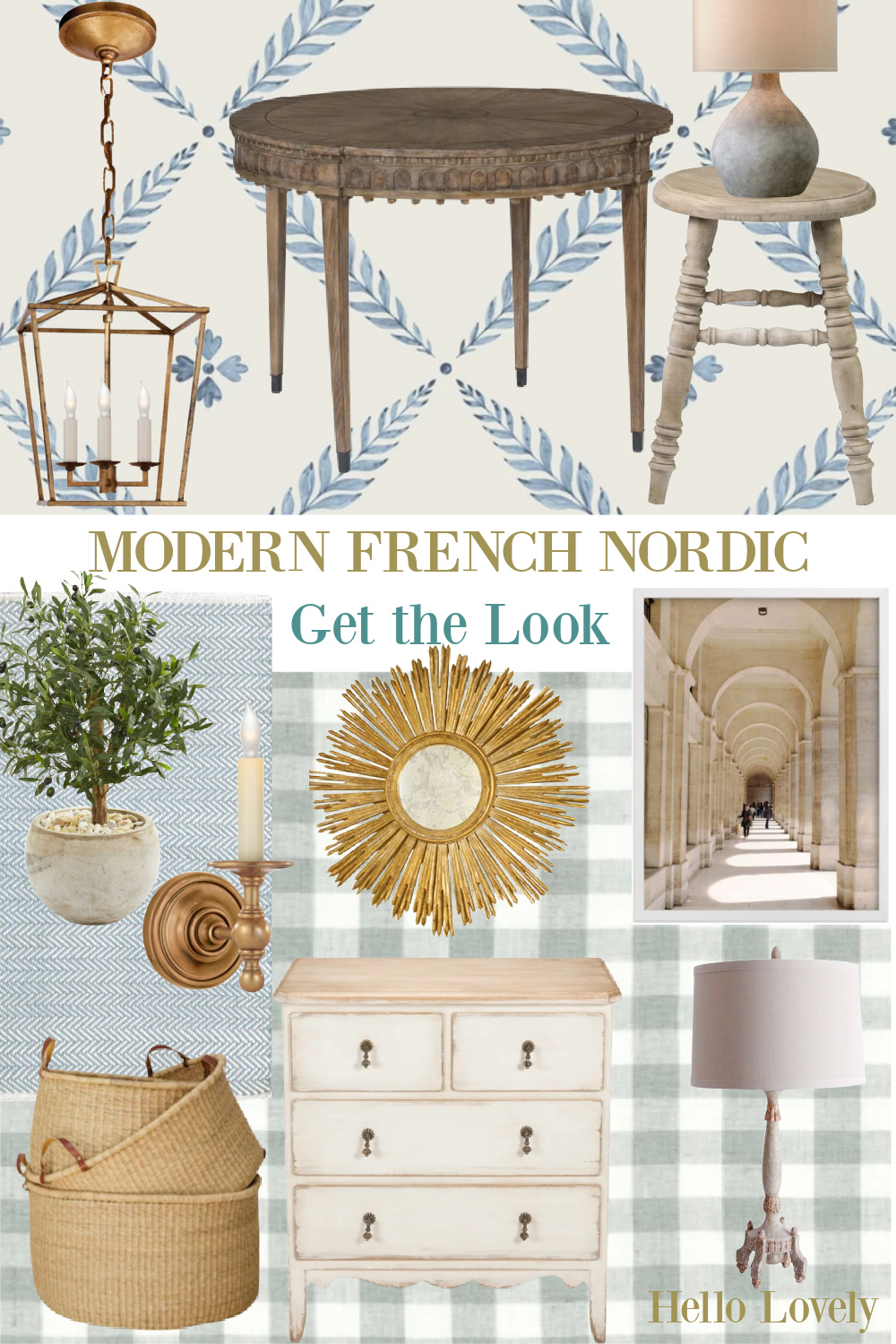 I think that is the joy of art and decor. I mean how many other areas of our lives can we truly exercise such freedom these days?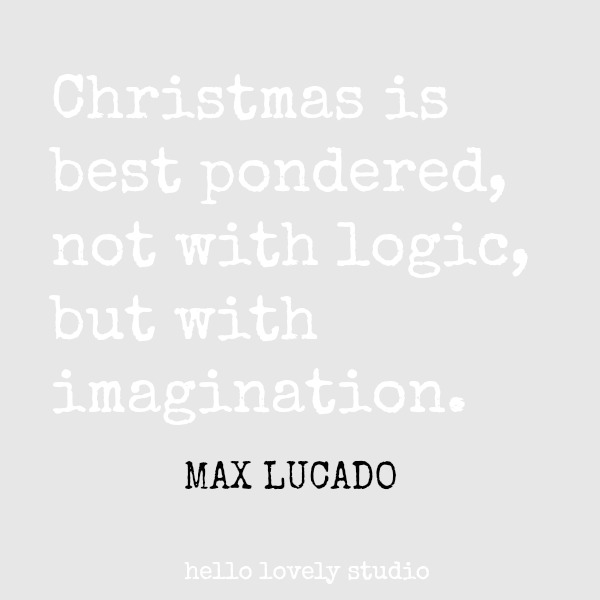 Touches of White Christmas Elegance
As a student of design, our new house is teaching me unexpected lessons in rustic elegance.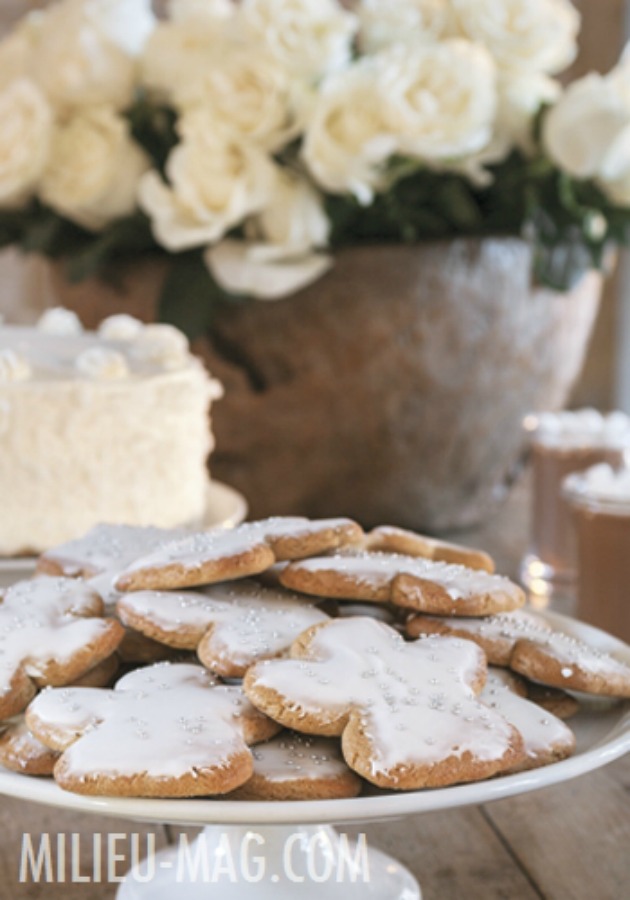 For example, have you noticed how a fine room like the one below incorporates a rugged, ancient stool yet still feels utterly elegant and pretty?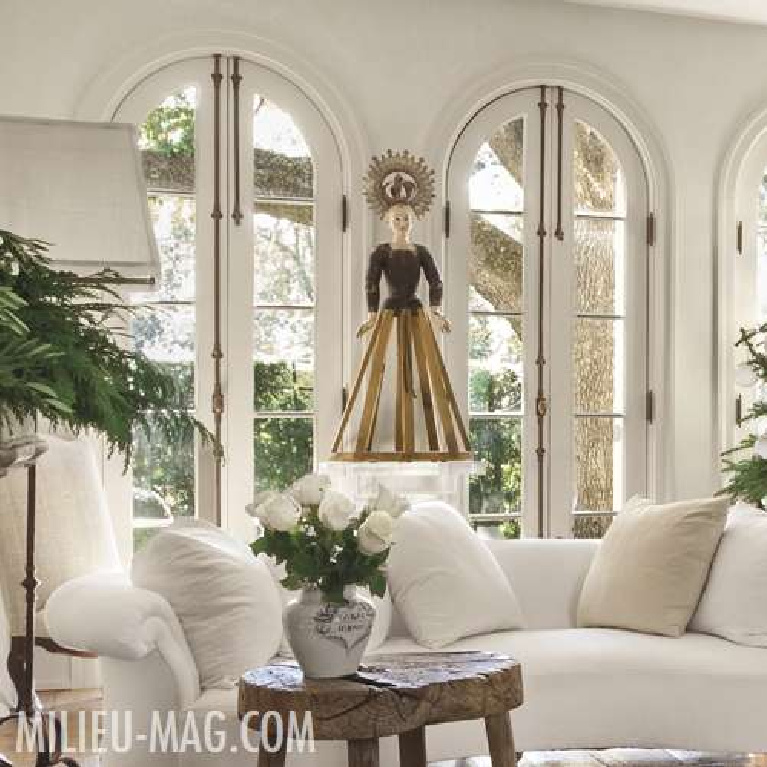 That same accent piece brought into my own room of neutrals could feel completely wrong and even too crusty.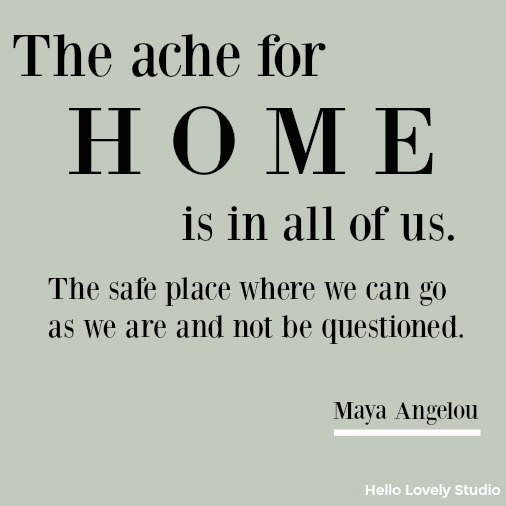 I know this firsthand because some of the rustic accessories and furniture I loved in our prior home look all wrong now in their new environment. It's as if the new house is begging for curvy, soft, light forms.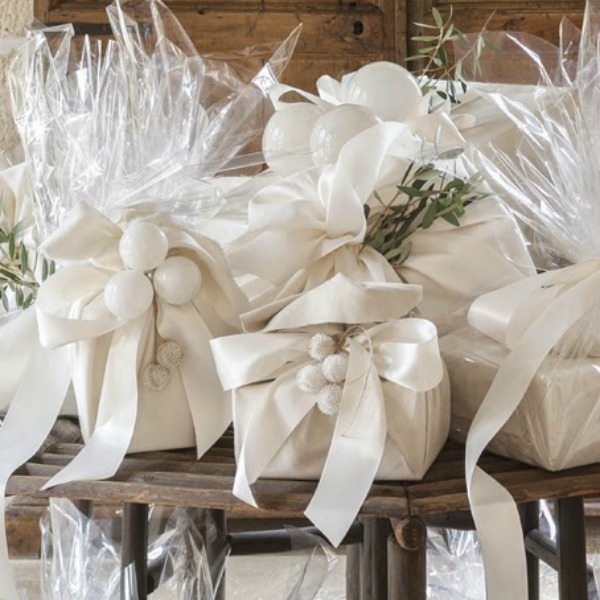 That's why I'm not rushing into a Christmas decorating plan – I am still learning about what brings balance and serenity. (Must add more white ribbon to the shopping list!)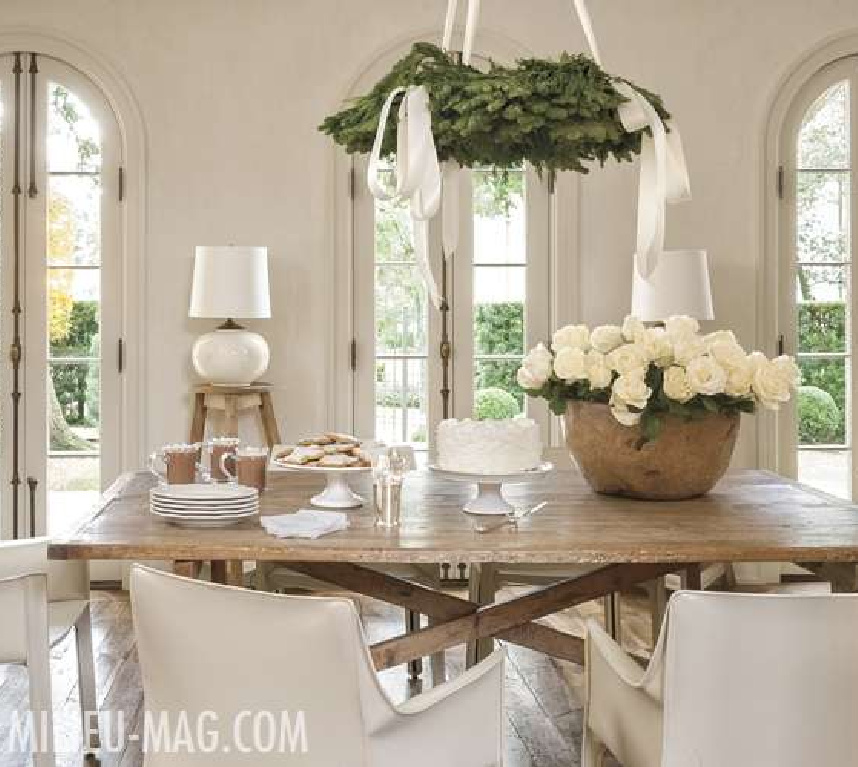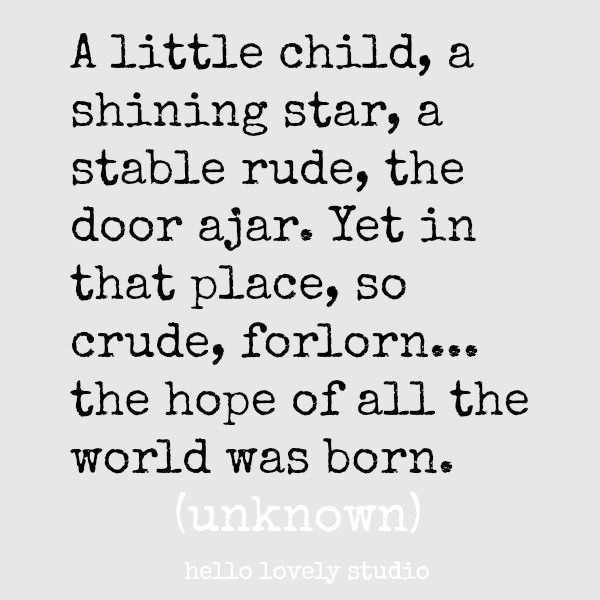 What Common Ground do These Inspiring Decorations Share?
When I am out and about shopping or visiting a new place with lots of pretty things, I can easily become overwhelmed.
It is far easier for me to study images in quiet, in private, in a state of relaxation, to notice why they speak to me.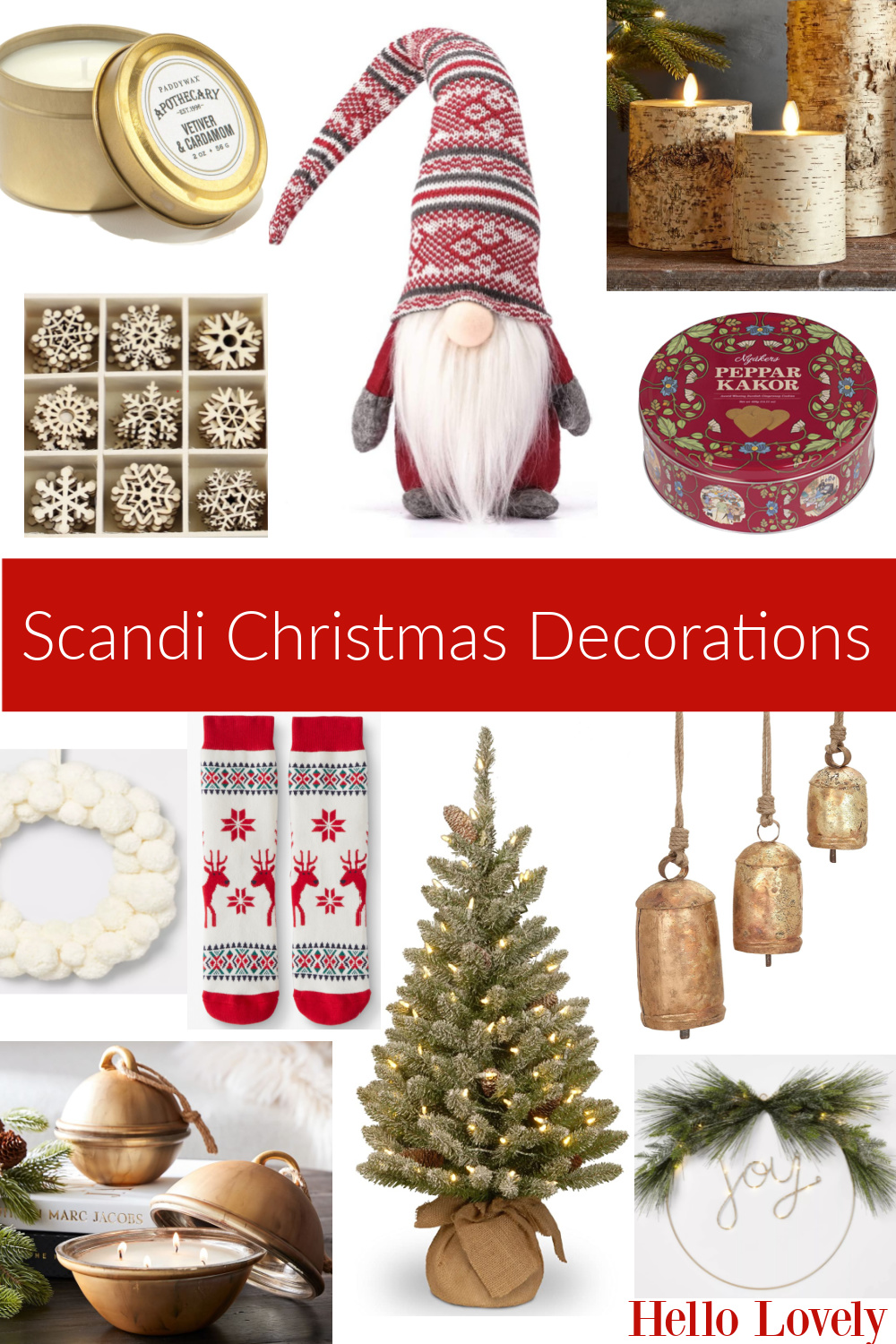 Obviously white snowy things suggestive of light are a common denominator.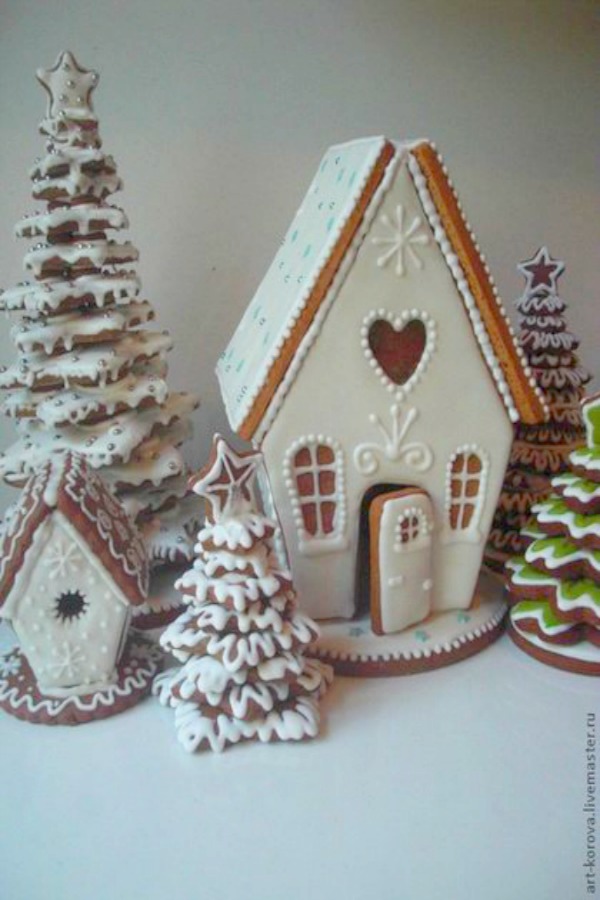 But history, age, and nostalgia are factors as well.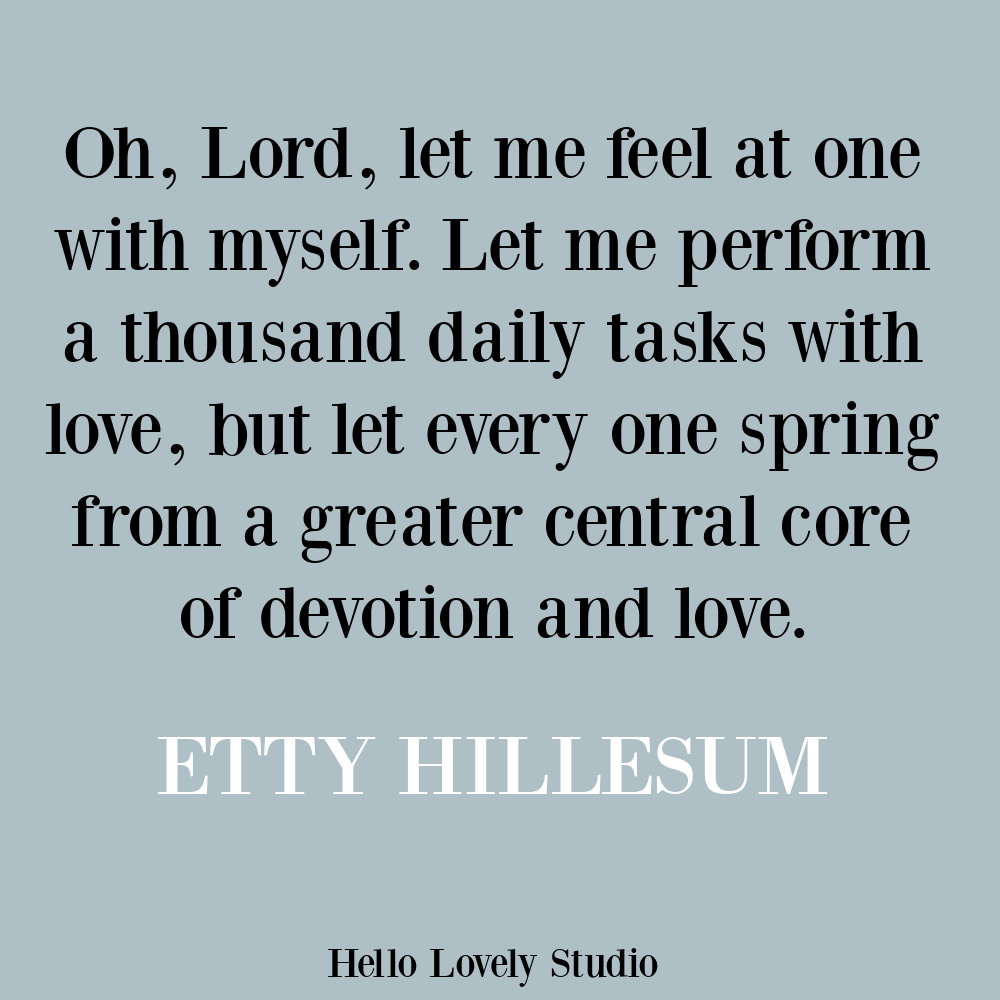 For me, a tree decorated with just a few different oversized ornaments is calming, not boring.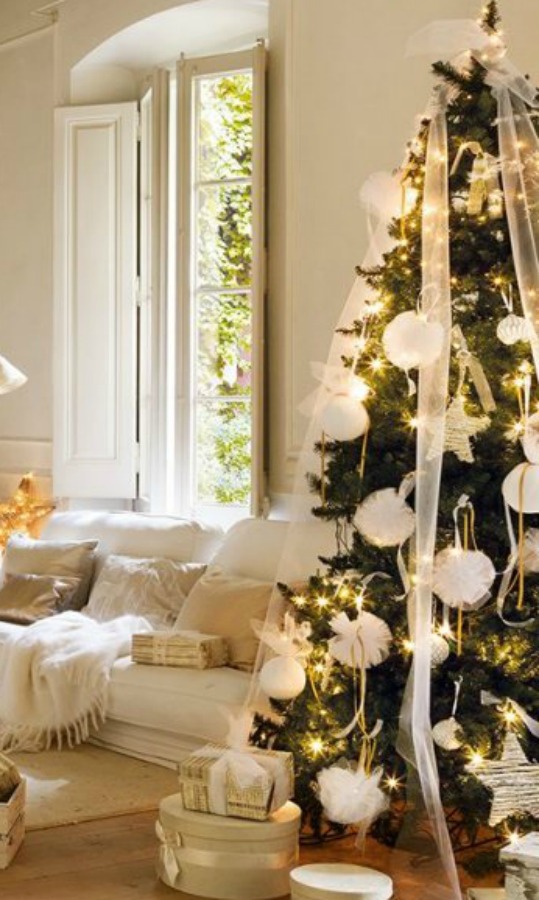 This same tree (above) covered in strings of colorful lights and a smattering of tiny ornaments might be what ignites your imagination.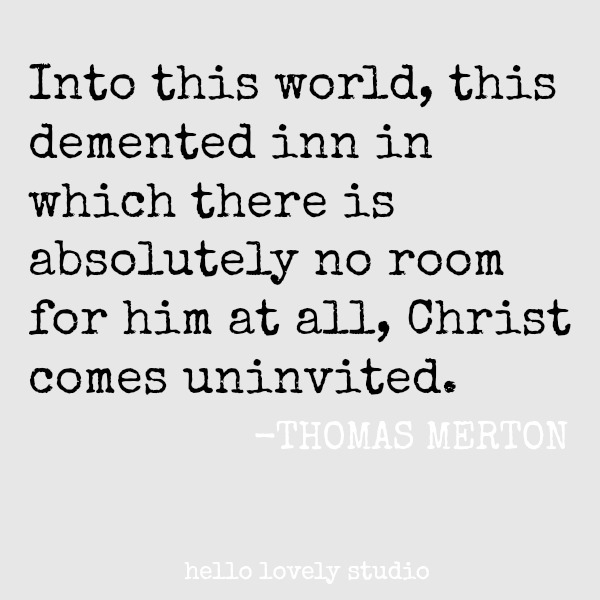 And candlelight for me adds the most enchanting ambiance possible.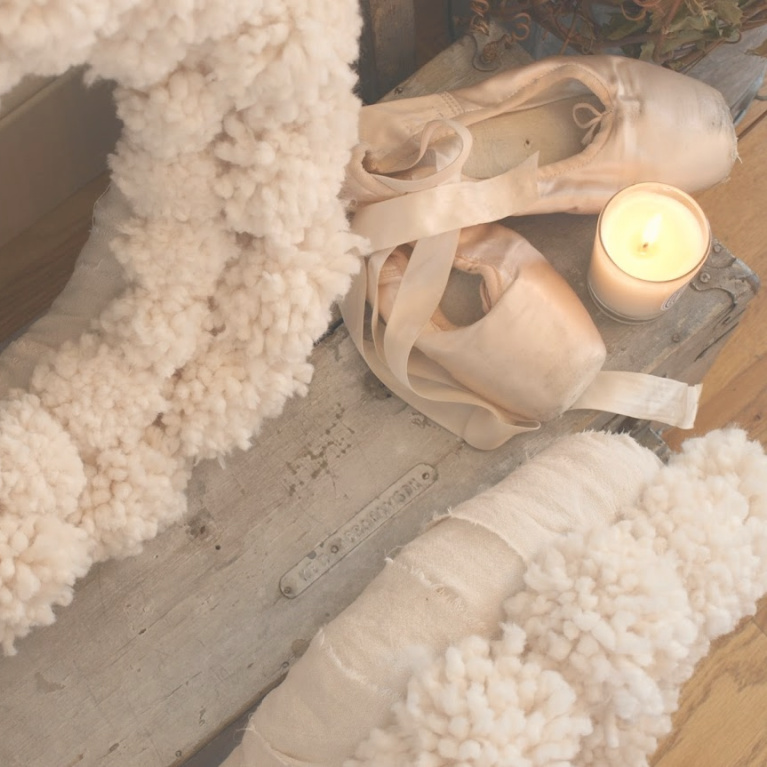 Which Whites Work Best at Christmas?
What feels most comforting to you? Warm, creamy whites…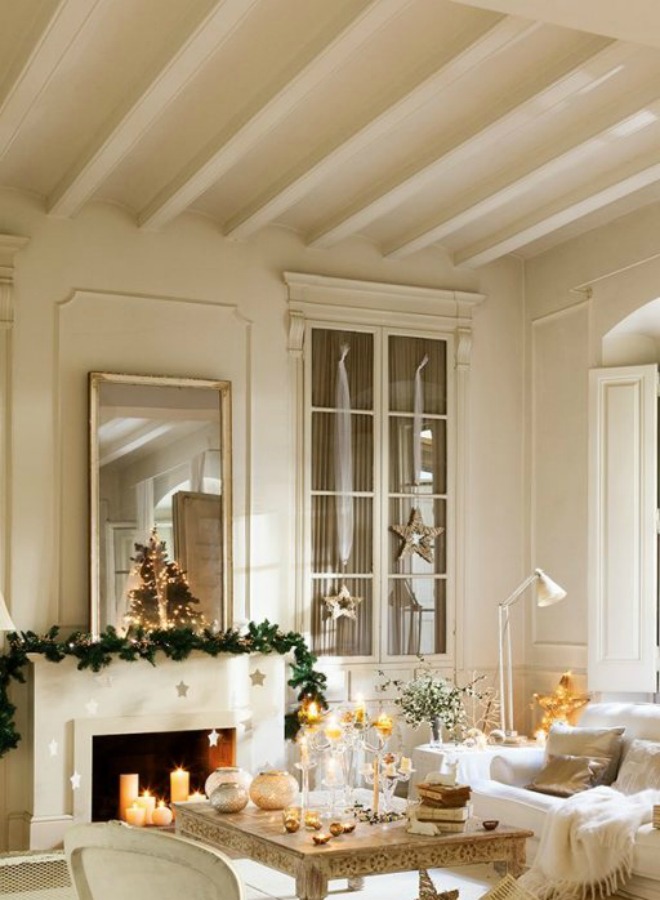 or crisp cool greyed whites?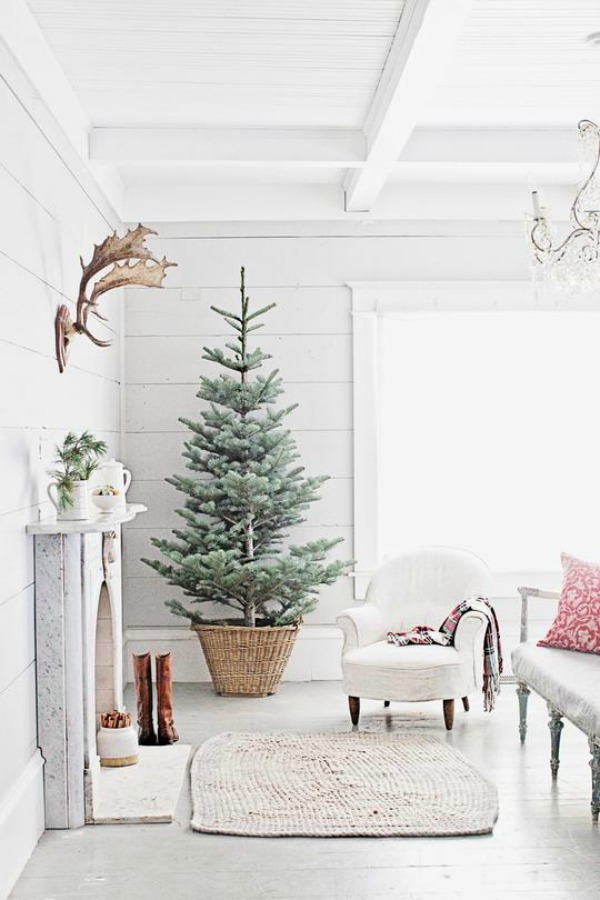 because I like the full spectrum, richly layered with touches of gold and swaths of green.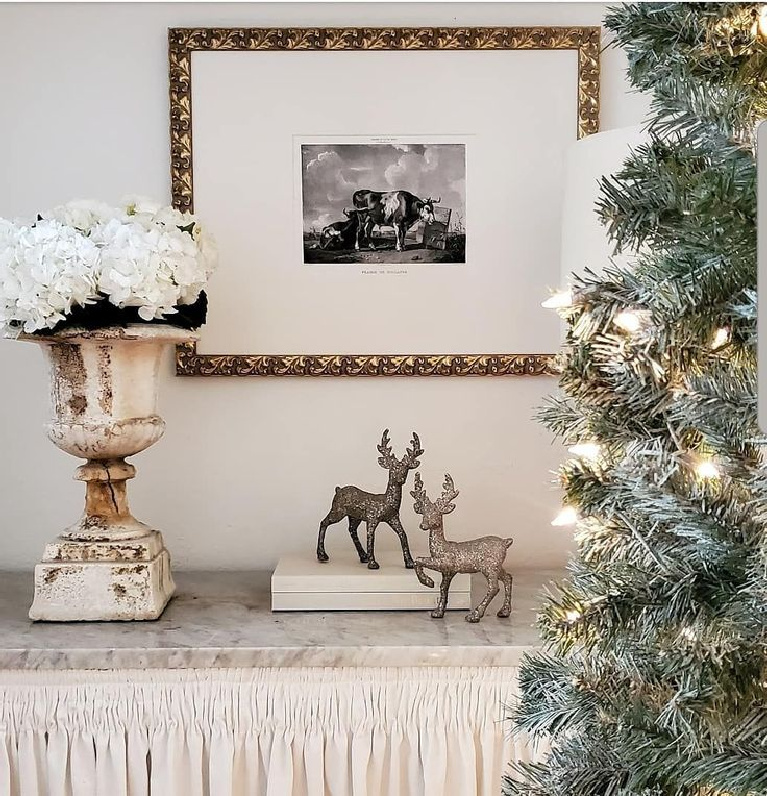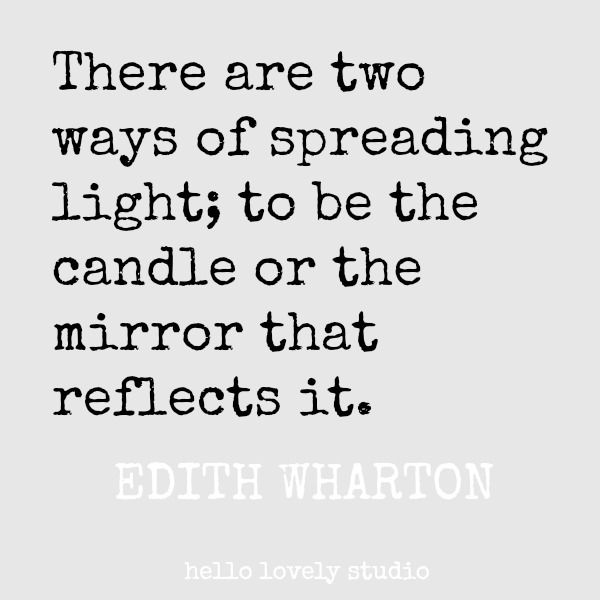 When I study this image of a festive country kitchen, I am reminded that I need not fret about decorating the whole house for the holidays!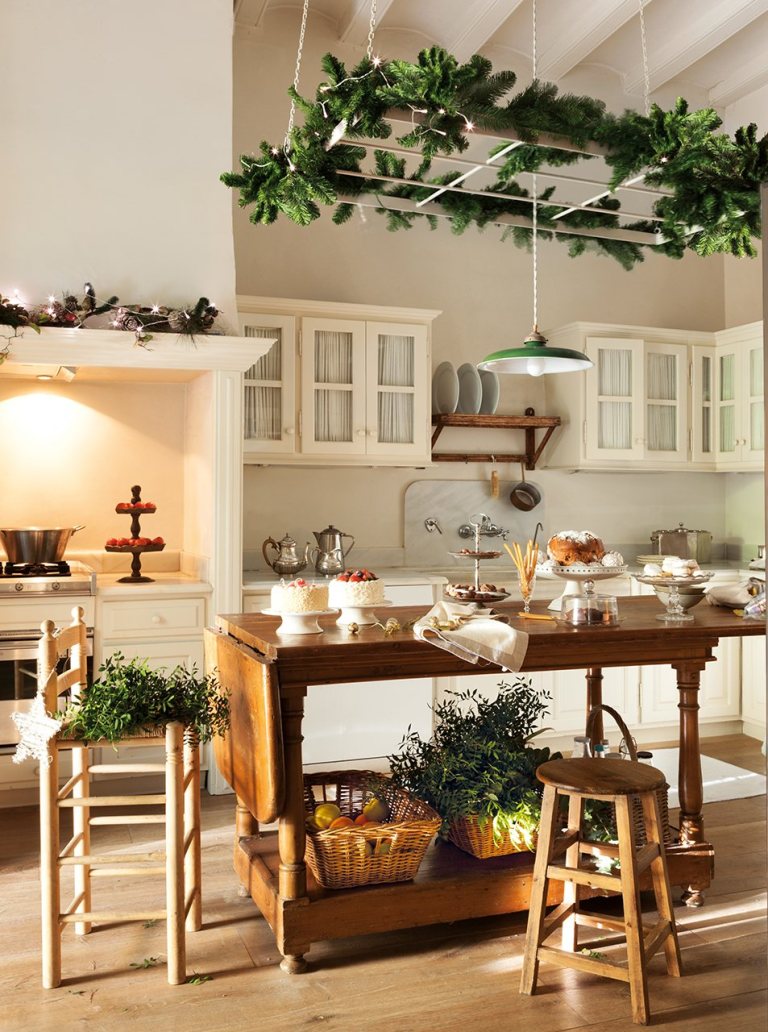 We can focus on one room–the kitchen even since we do so much living there–and sink our energies into that space alone.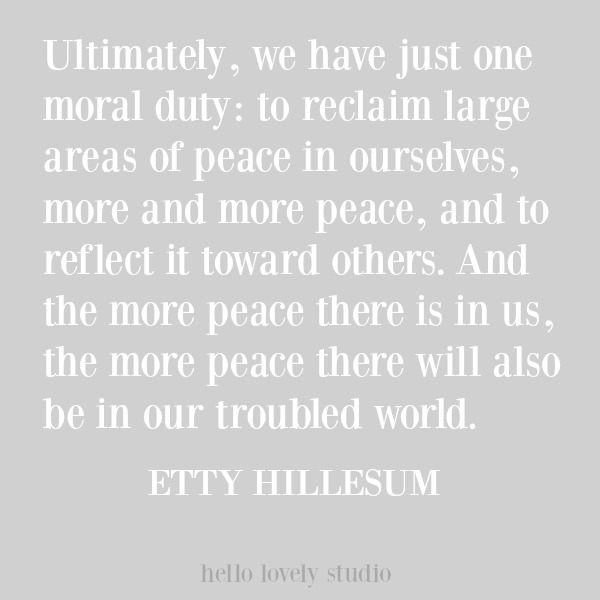 Maybe for you it's a sitting room or den or the space where you listen to Christmas music. I know folks who listen to it all year round, and I find that so lovely.
Watch & Listen
While "Sunrise" is not a Christmas hymn, it is deeply meditative and lovely. Notice the breathtaking sunrise over Jordan! When the strings emerge at 1:45, that is when my hands cover my heart, and around 5:20, a vocalist sings this refrain in Arabic:
'Cause when I'm hurt
Then I'll go to your church
'Cause when I'm hurt
Then I'll go to your church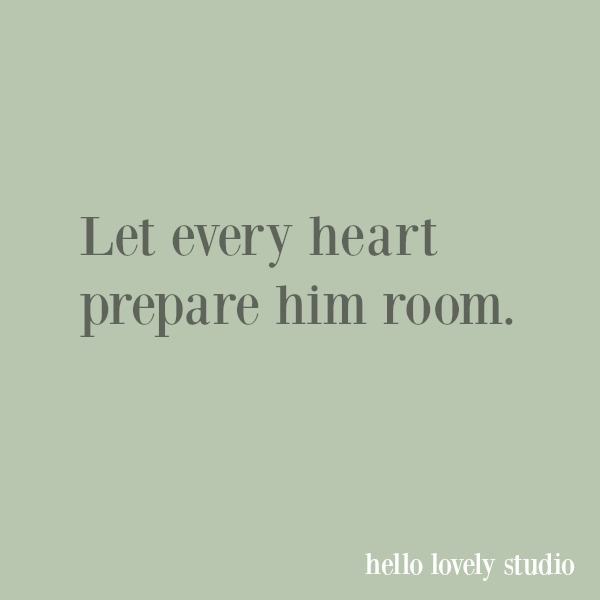 I get choked up when I see "prepare him room" in print like this.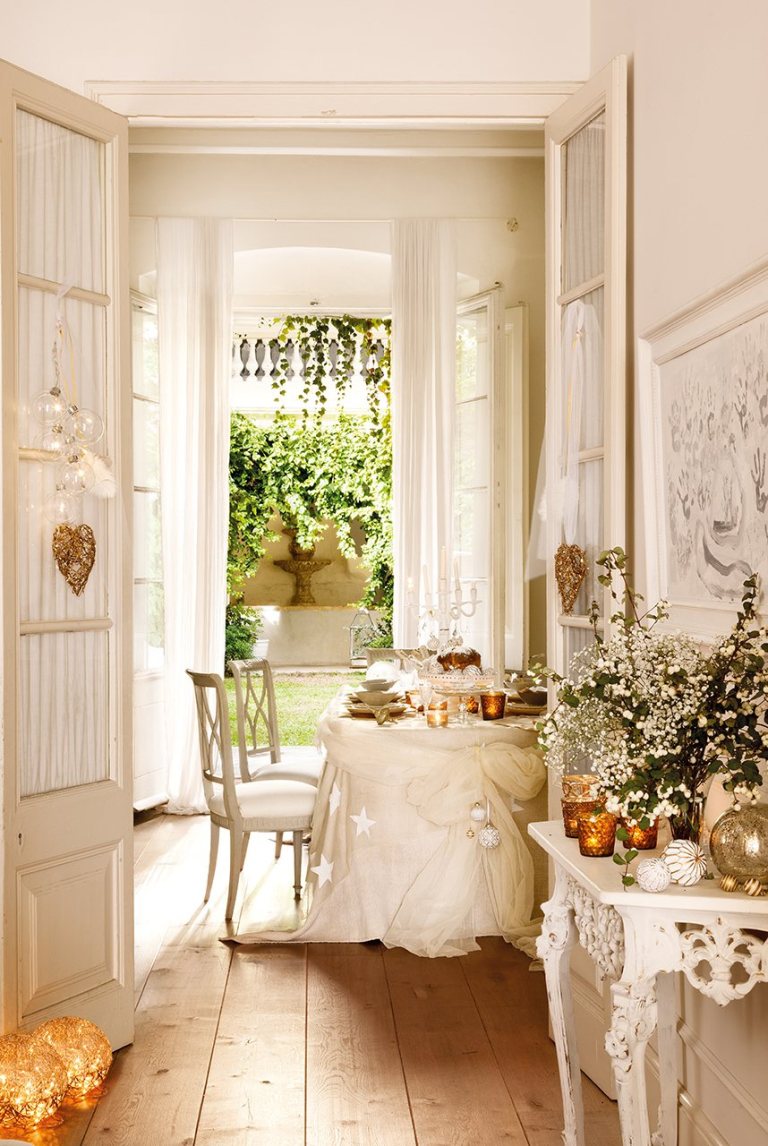 I don't know. I think it taps into childlike innocent longings we all harbor that there might be enough room, food, love, and nurturance for all creatures.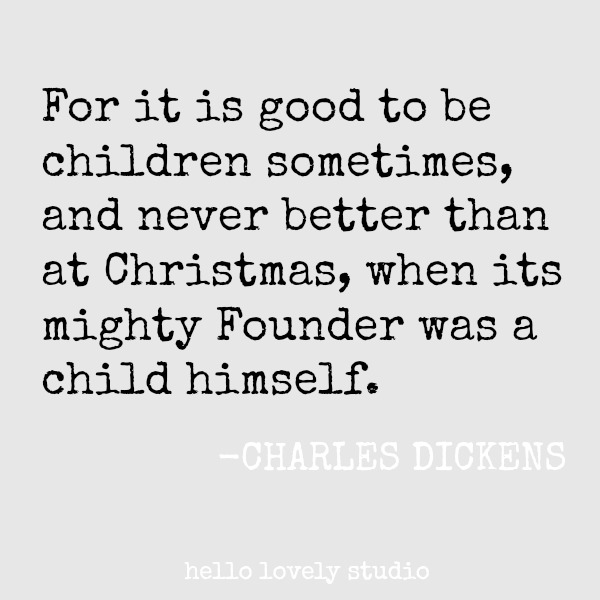 For me, it is deeply convicting too. What am I crowding in my heart and soul? Where is there room for the divine?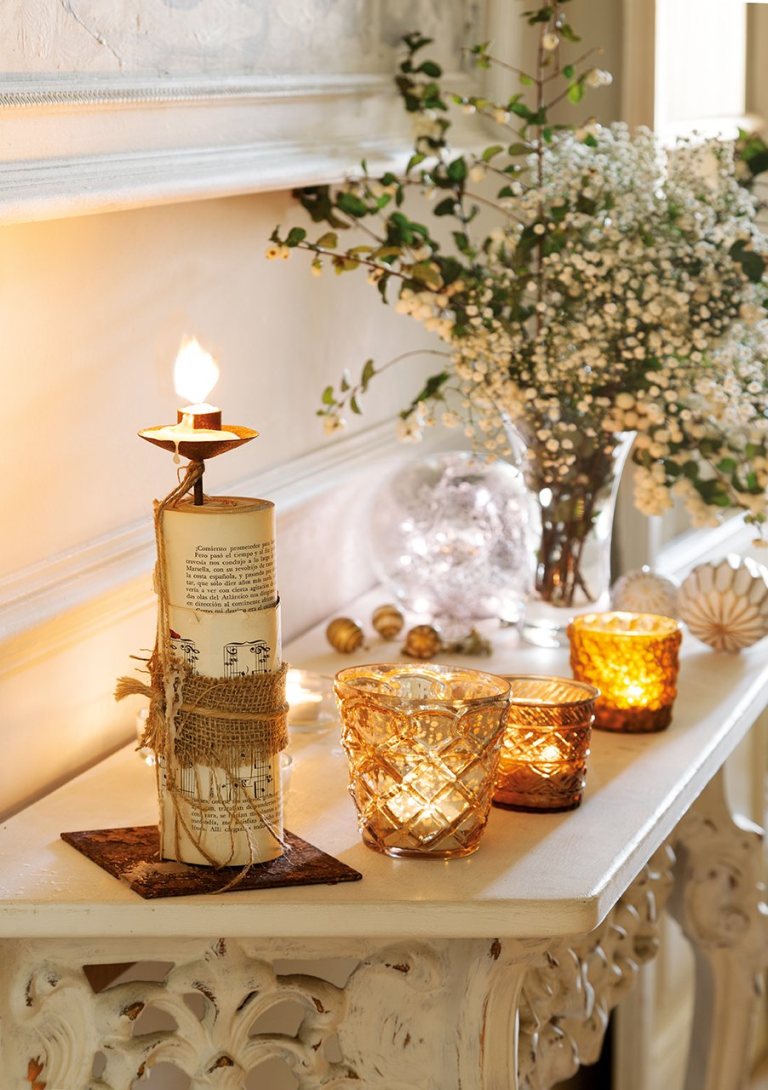 Where can the light shine in, shine out, shine freely?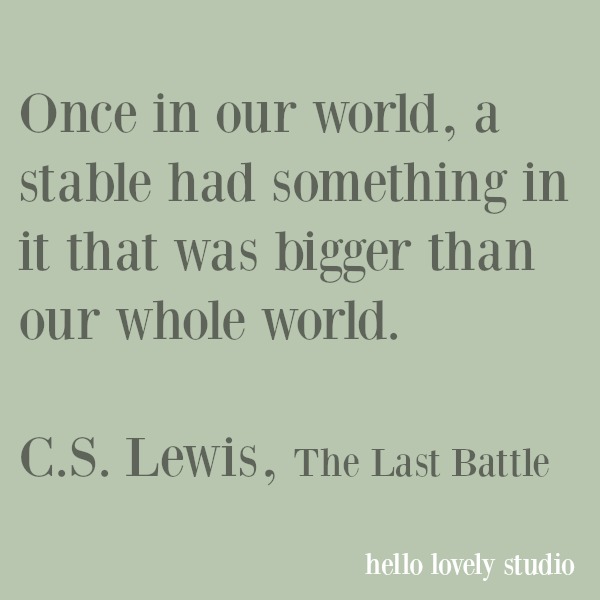 Longing for a Gentler Way of Living
Today I went for a long walk along the creek that runs behind our home, and I listened to a podcast about healing. There was a discussion about what healing ultimately looks like, and I loved that there were no swift answers or quippy attempts to describe healing as some enlightened state.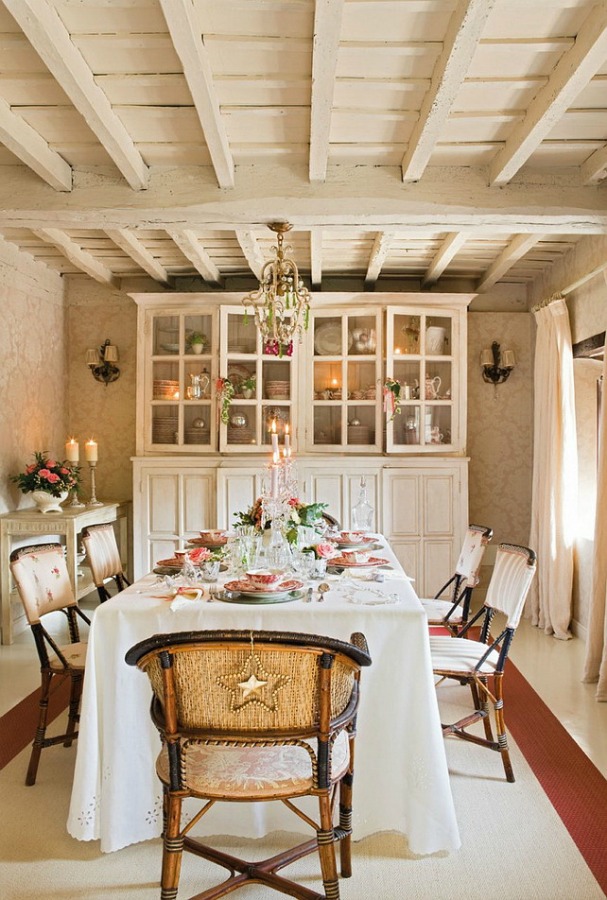 Instead, voices became hushed, and pauses came as words were carefully voiced.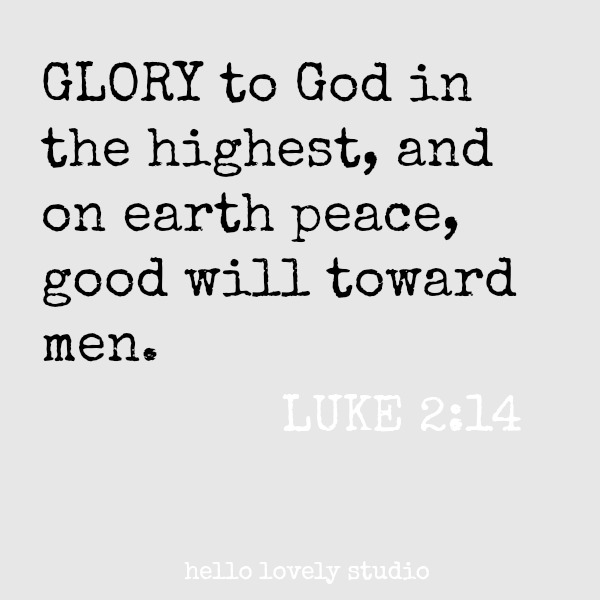 I can't even recite the answers easily except there was a description of aliveness which resonated. And for a moment I was swept away by thoughts of what it is to be fully alive rather than free of disease or all fear.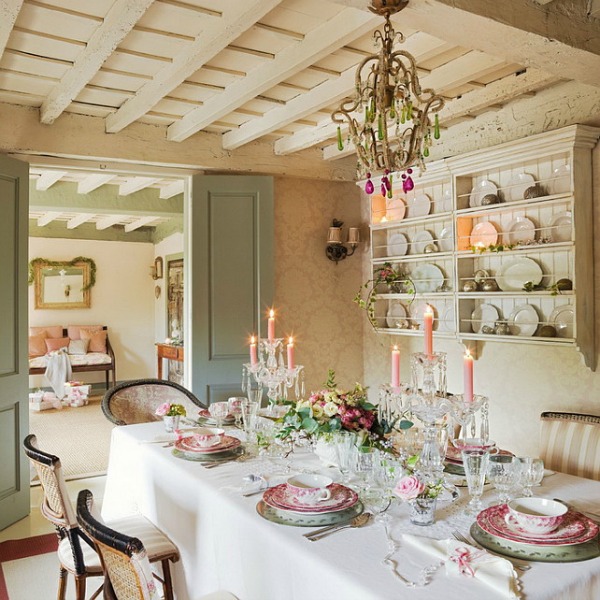 There are messages everywhere in the culture inviting us live in the moment, but I am not sure we truly realize how revolutionary the concept is in this modern age.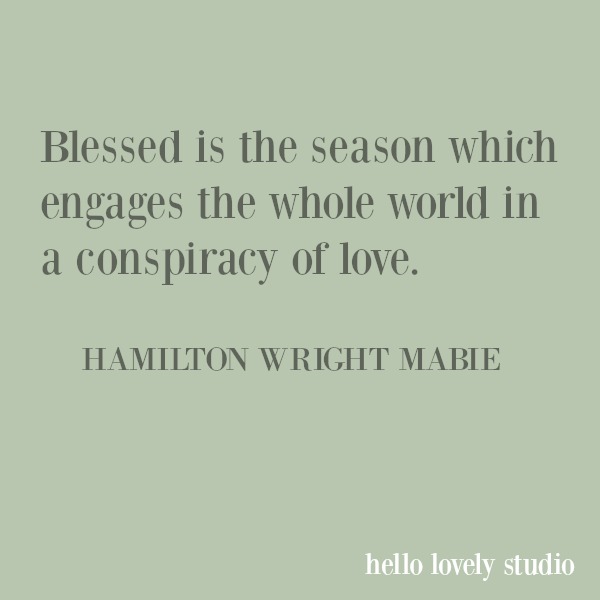 I can be fully present to the moment quite easily, but to live in it?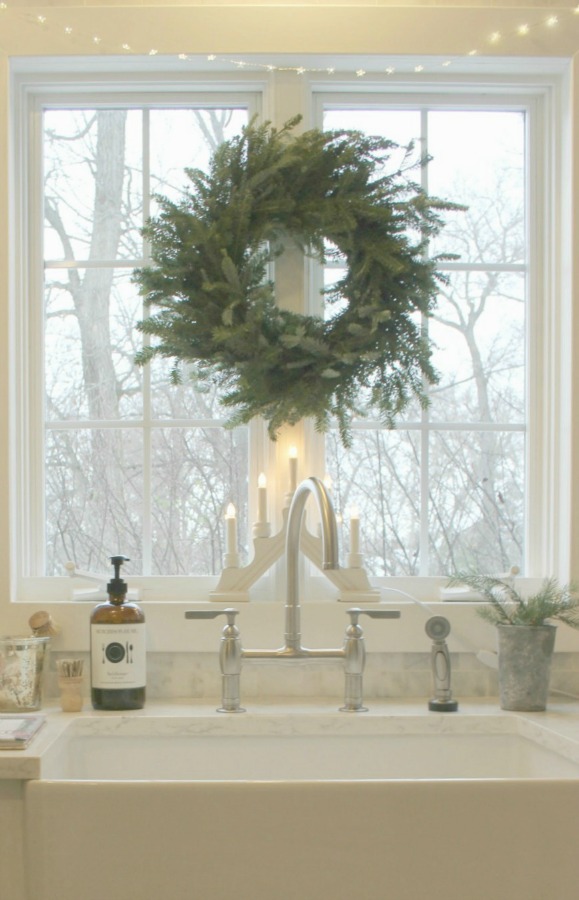 Far too often, I am living in the future–imagining the beauty and dreams to come rather than getting filled up by Eden right under my nose, right where I am. (Yet I won't beat myself up for being a work in progress. If I can practice greater gentleness toward myself, who can say how healing will deepen?)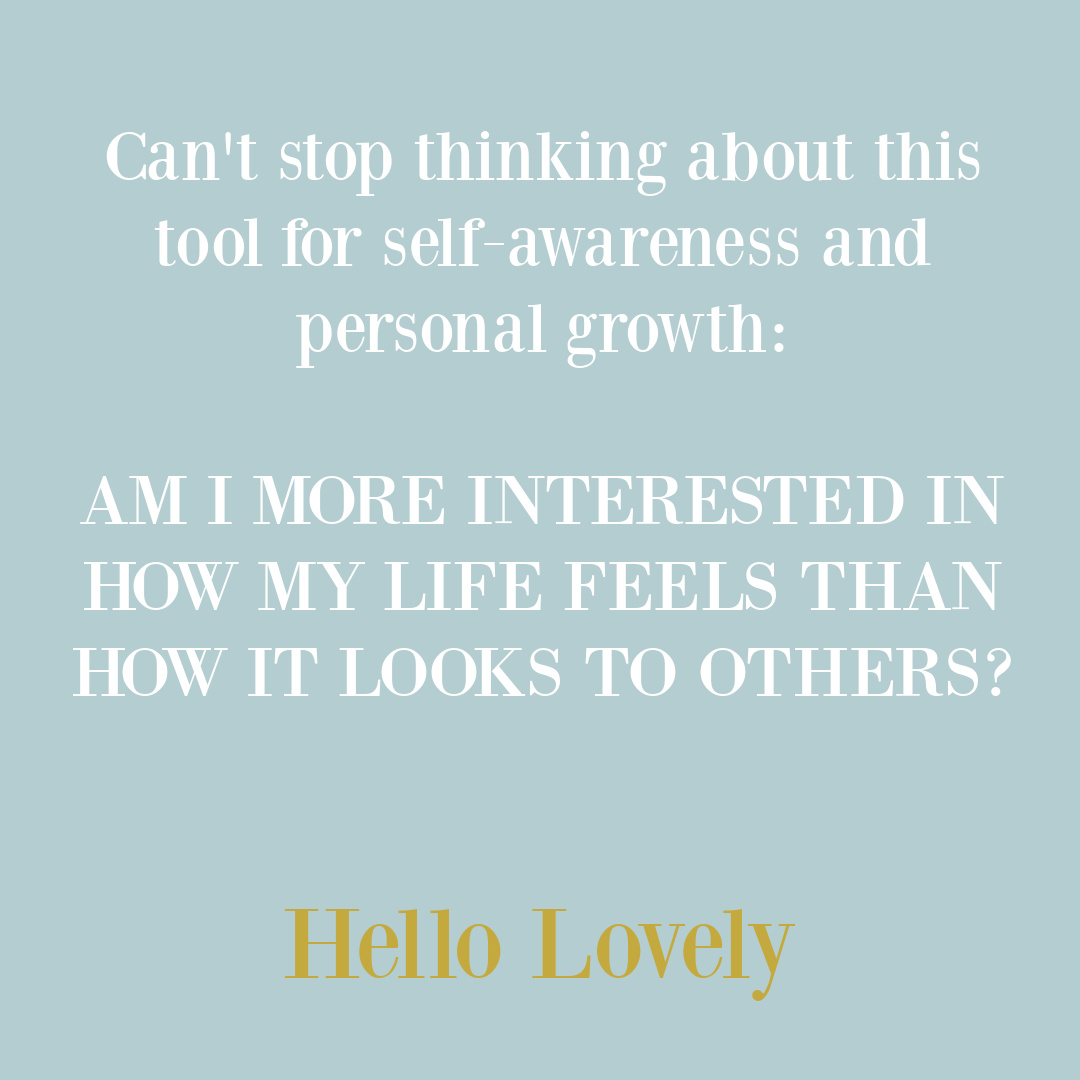 Thank You for Listening With Tenderness
Not sure if the thought above stirs something in you, but right now, I need all of the tools I can find along this healing journey. Something tells me it's not just me who needs to awaken to a new measure of what it looks like to live truly FREE.
Thanks for reading this stream of consciousness with stops at cozying our nests for a softer landing, the manger, healing, and freedom. Please know I have left gentleness in all of the white space between imperfectly expressed words.
Peace to you right where you are.
-michele
Shop for items you already intended to buy on Amazon RIGHT HERE, and also find home decor here to keep decor inspiration flowing on Hello Lovely!
Hello Lovely is a participant in the Amazon Services LLC Associates Program, an affiliate advertising program designed to provide a means for sites to earn fees by linking to Amazon.com and affiliated sites.