The other day, I showed you the range of possible designs I was considering for custom photo holiday cards from Minted. I don't even consider ordering from anywhere else because every single gorgeous thing I buy from them surpasses my expectations. The Minted Christmas card design that won me over also happens to be from their budget-savvy holiday card category. It's called "Heaven and Nature Sing," and I love the cheerful green color called "Mist." I'm also sharing holiday essentials I can't live without, and if you're thinking I'm high maintenance in this category, think again. Life is too hectic to be in panic mode about decorations, gifts, and too many trappings.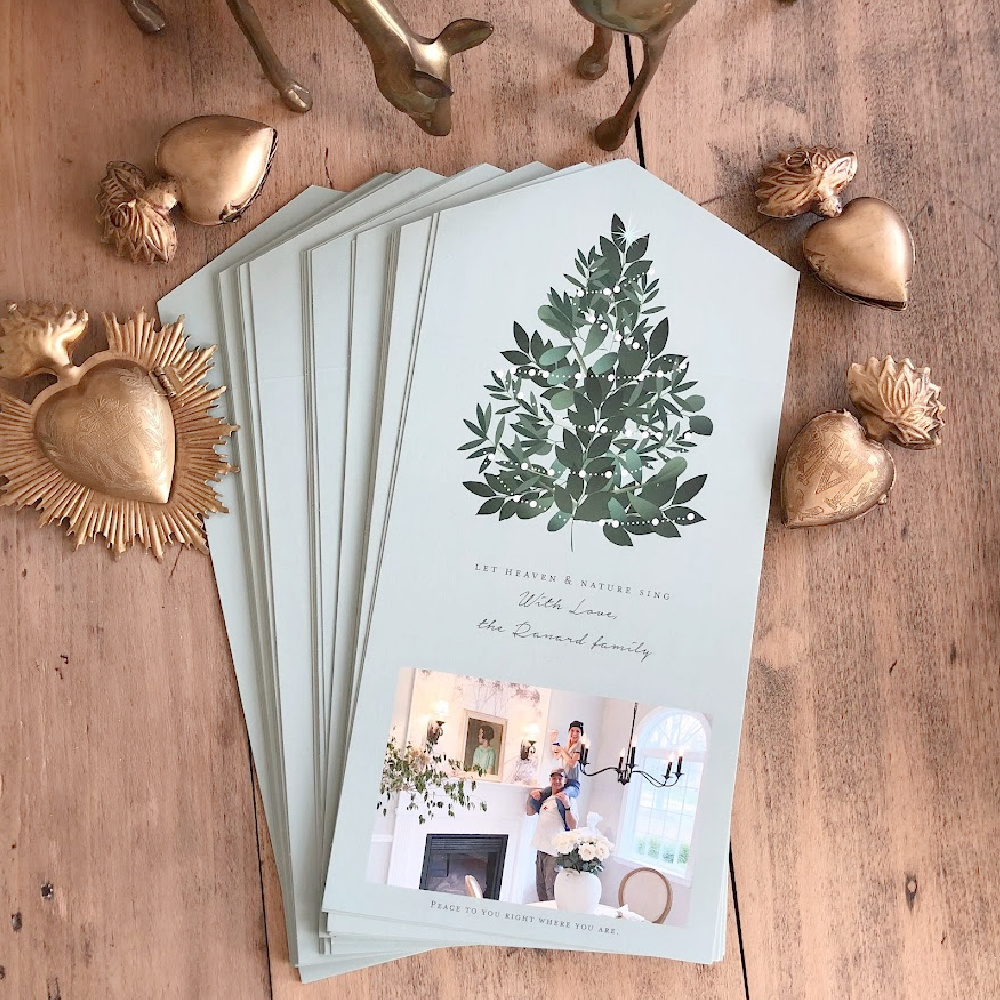 Our Minted Christmas Card: Heaven and Nature Sing
What do you do when you find yourself without a fancy photo to use for your customized photo Christmas cards?
You realize your smart phone is smart enough to be a photographer, and your friends and family don't mind seeing you in your natural habitat.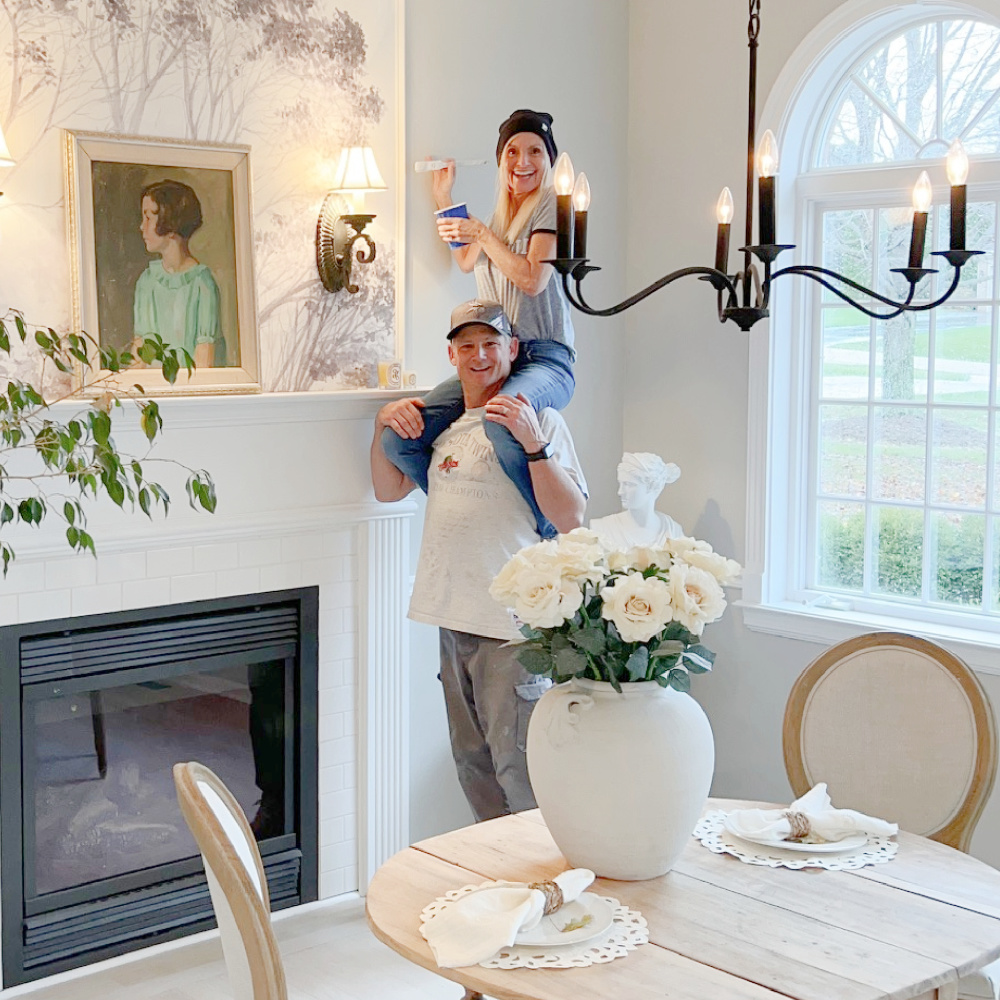 Let's face it. They are going to love that you skipped the polished up and perfect shot that may be a reminder they haven't had a vacation since 2019.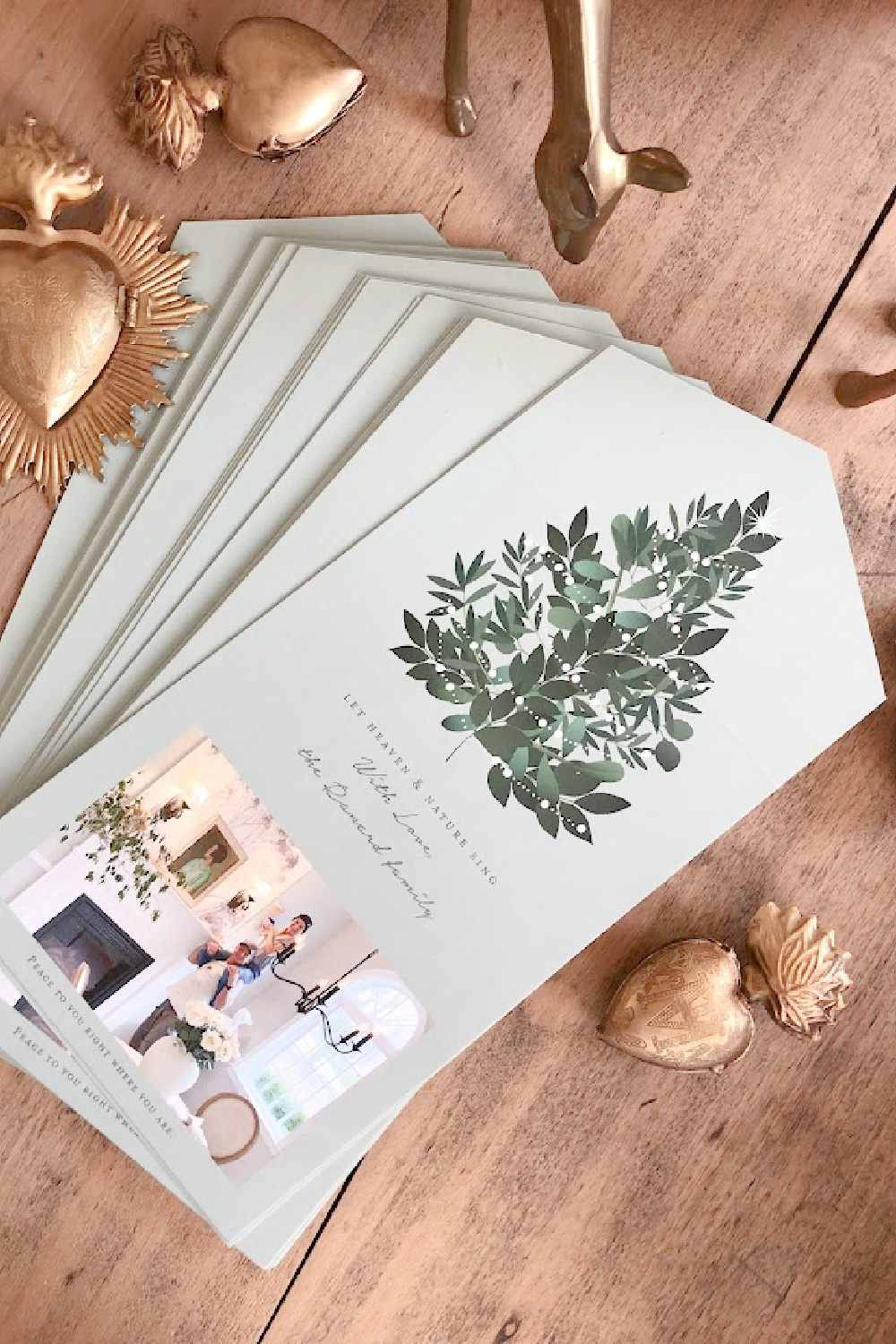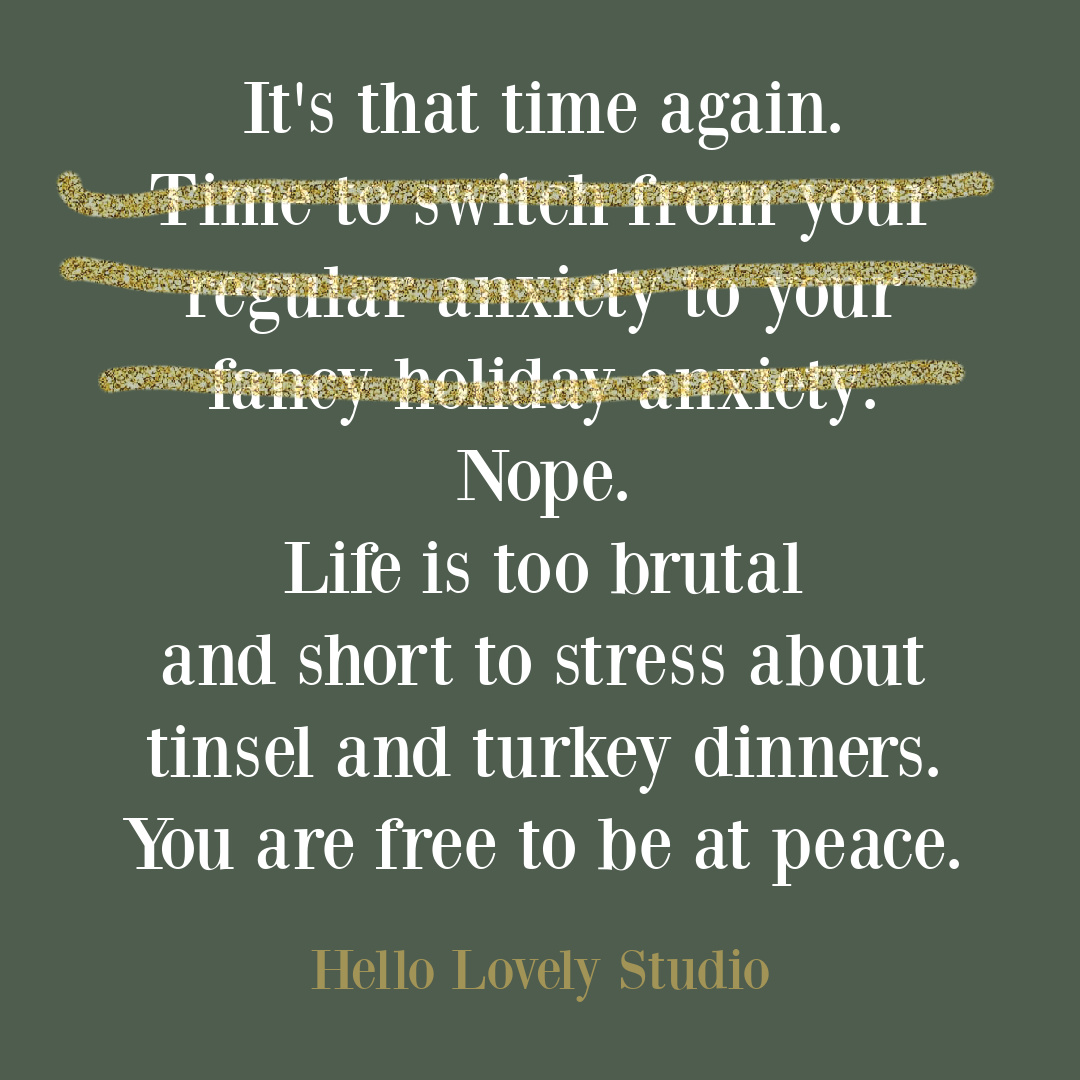 Simple Idea for a Photo for the Card
It took 5 minutes to get the photo and another 5 to upload it and then preview it on Minted's site that makes it easy peasy. For this card's design, I didn't add any other photos or messaging beyond PEACE TO YOU RIGHT WHERE YOU ARE at the bottom.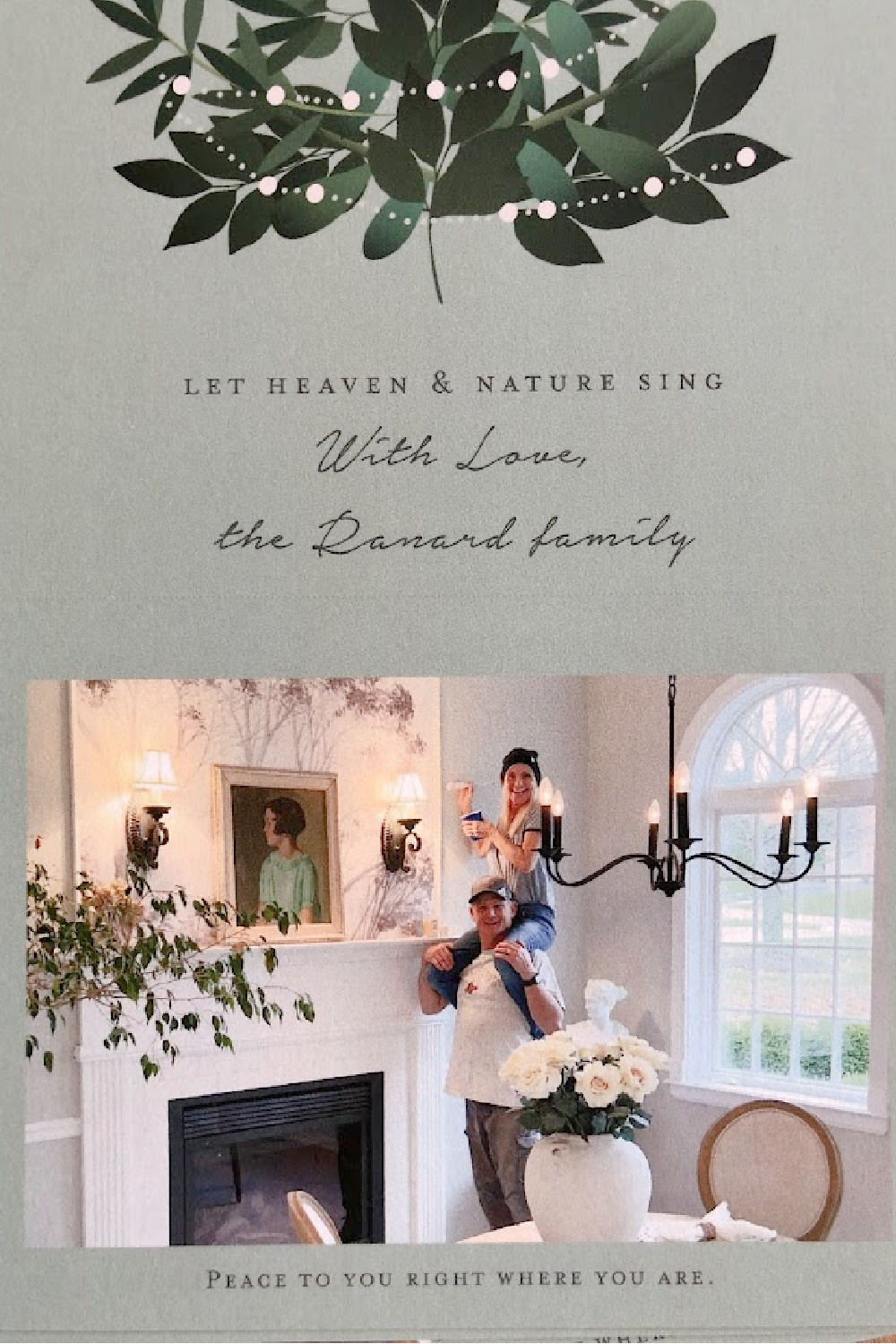 I love that one photo expresses a little joy and also shows some of our renovation progress. Here's what that dining room looked like earlier in 2022: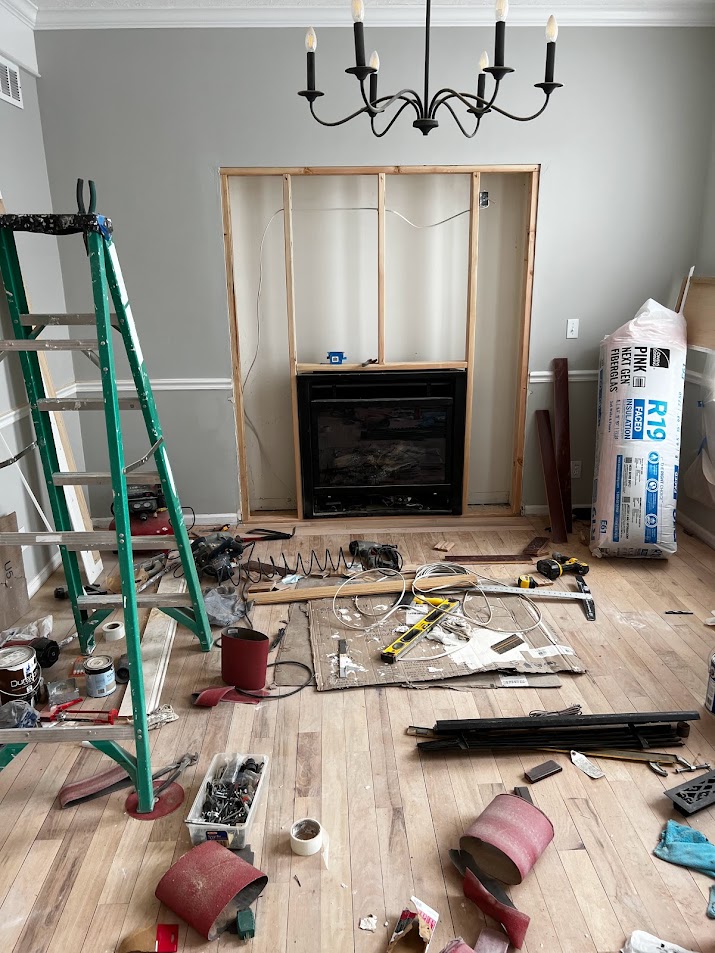 Remember? This was actually not even a very ugly stage. There was a built-in china cabinet before we added the fireplace: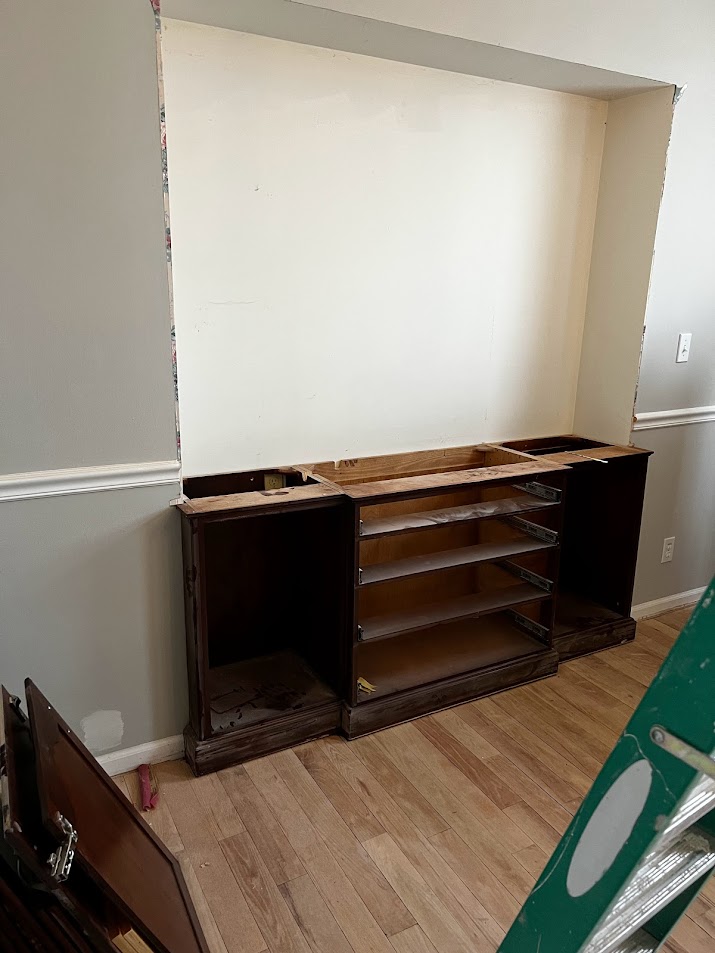 If you have grandchildren or young children involved in sports or the arts, I'm sure you have plenty of ways to be creative with your card. As empty-nesters, this house renovation project is pretty much our baby right now.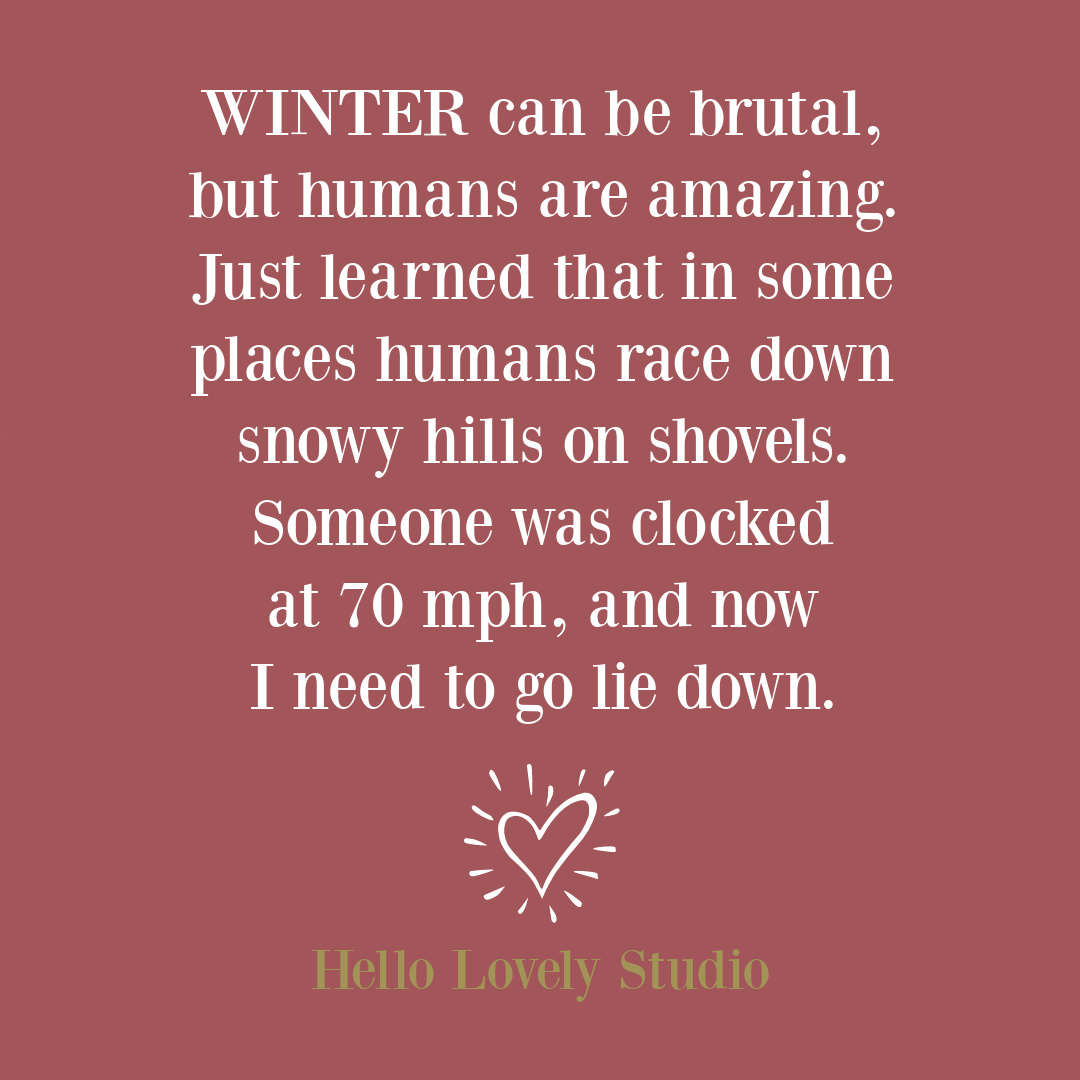 More Holiday Essentials to Keep it Simple
The Christmas tree may go up this weekend, and our pre-lit giant wreath will come out of the basement in a few days, but I'm not going to push myself too hard this year during the holidays.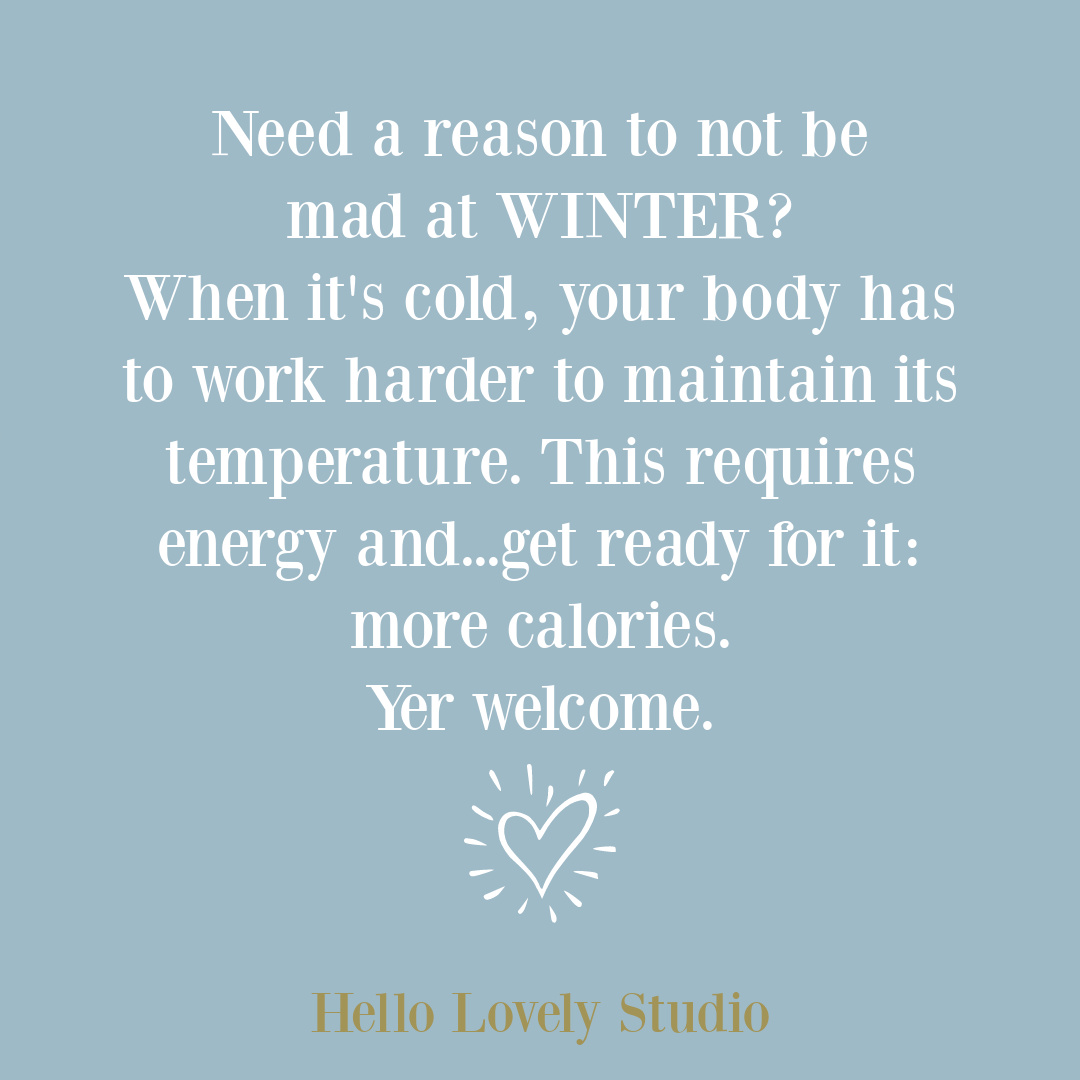 My health is too fragile to get nutty with excessive achievement. So keeping it simple for me is about including a few things that feel special during the holidays.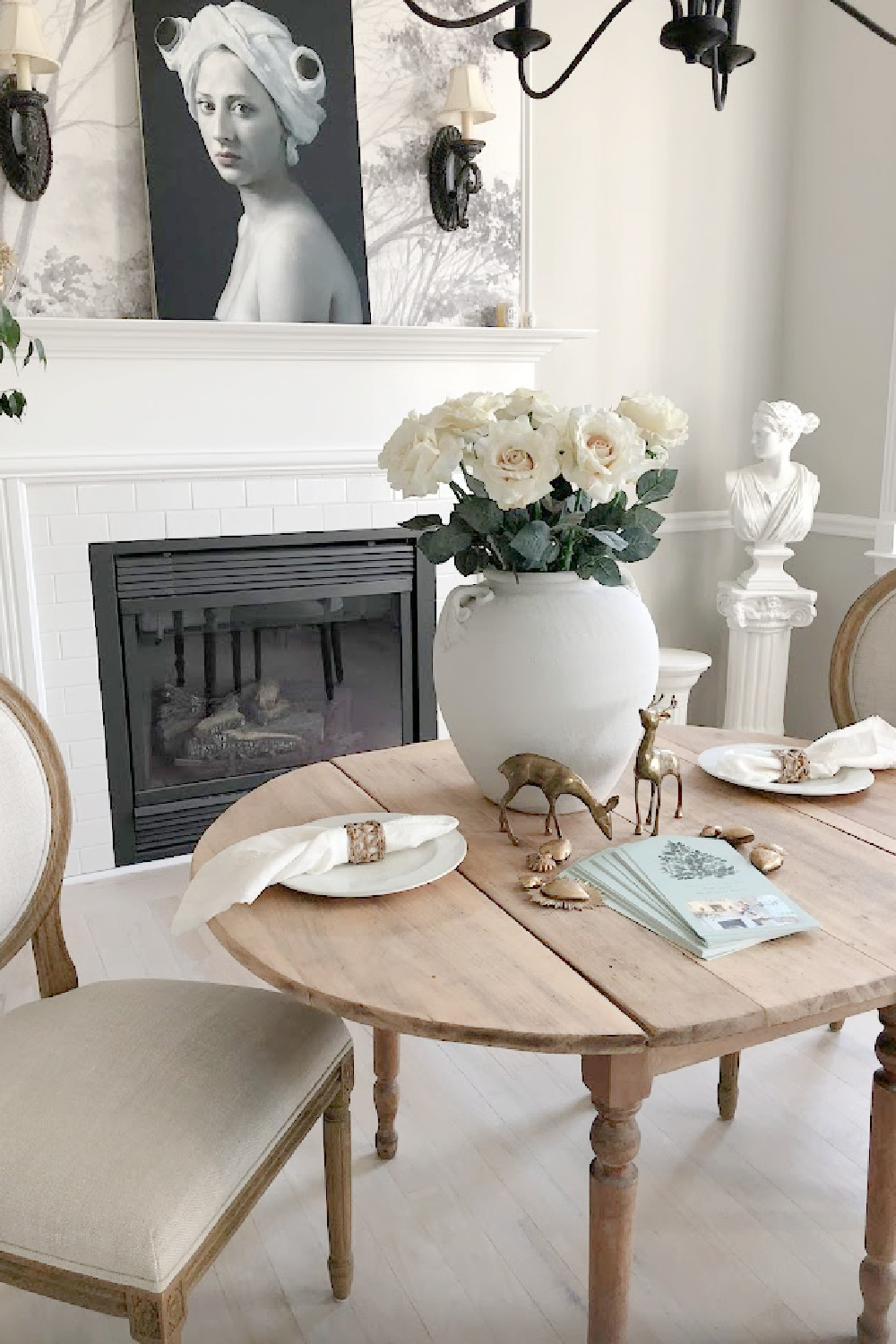 We found the Midcentury Modern brass deer couple in Franklin, TN and my antique gold sacred milagro heart boxes bring a sense of age and religious wonder.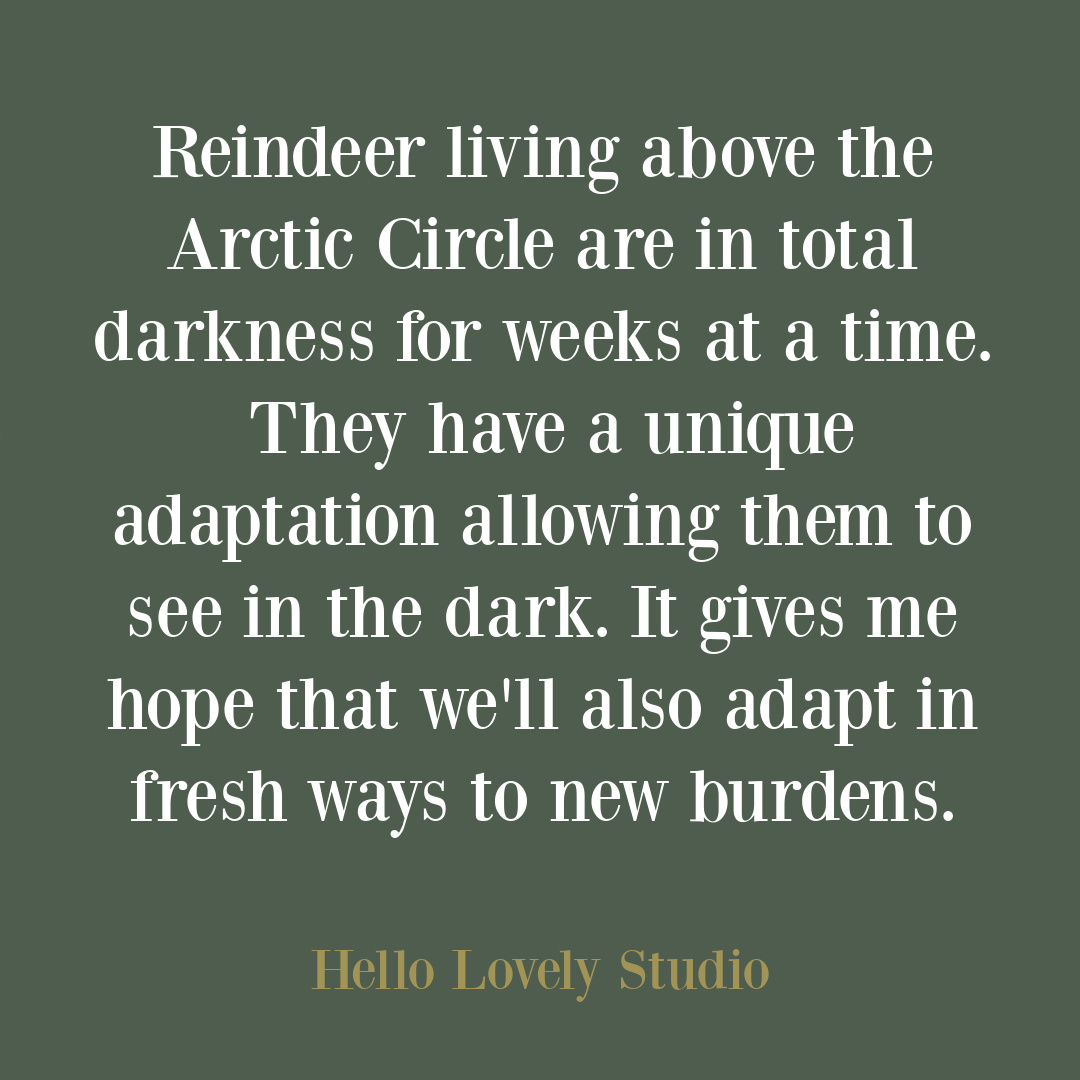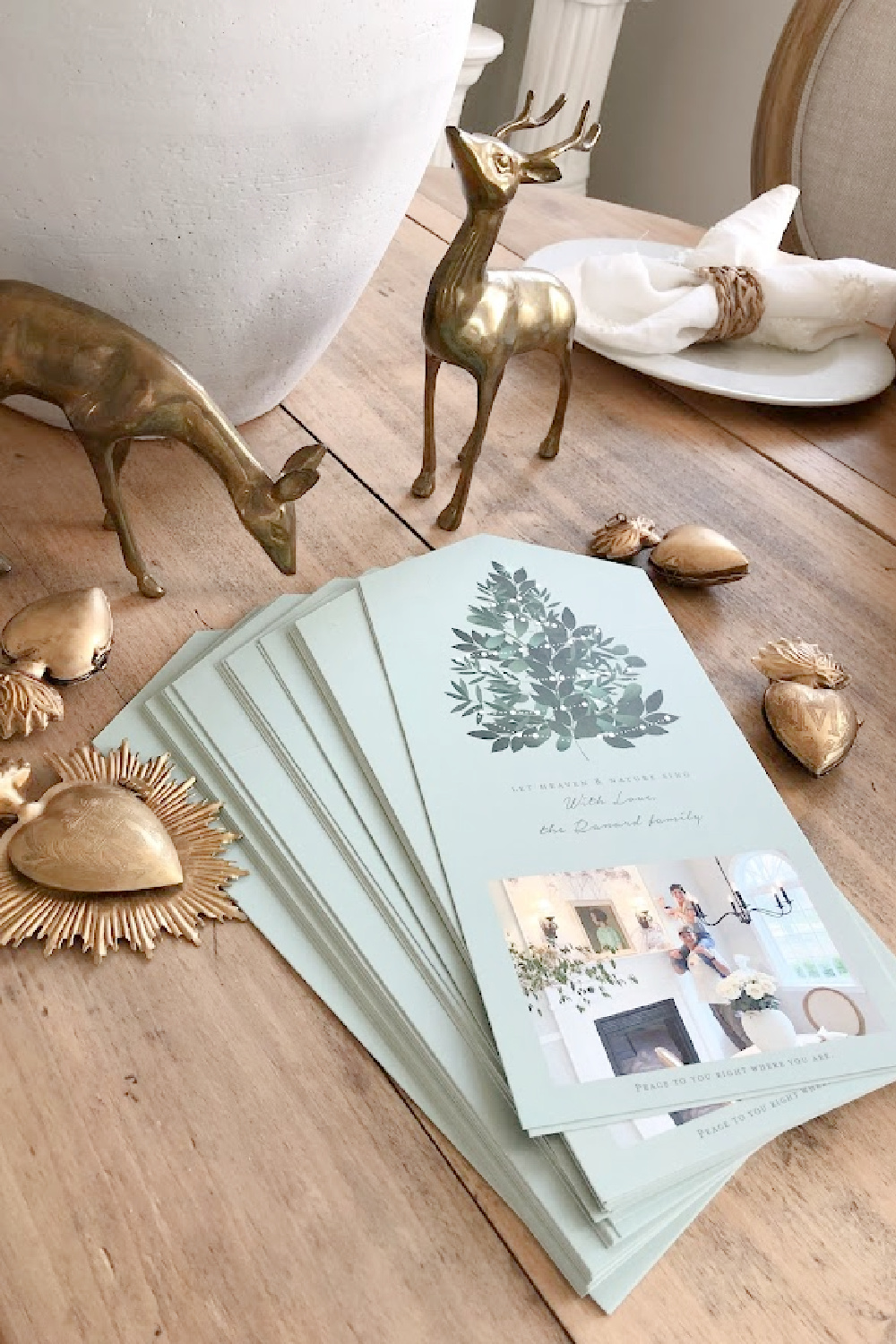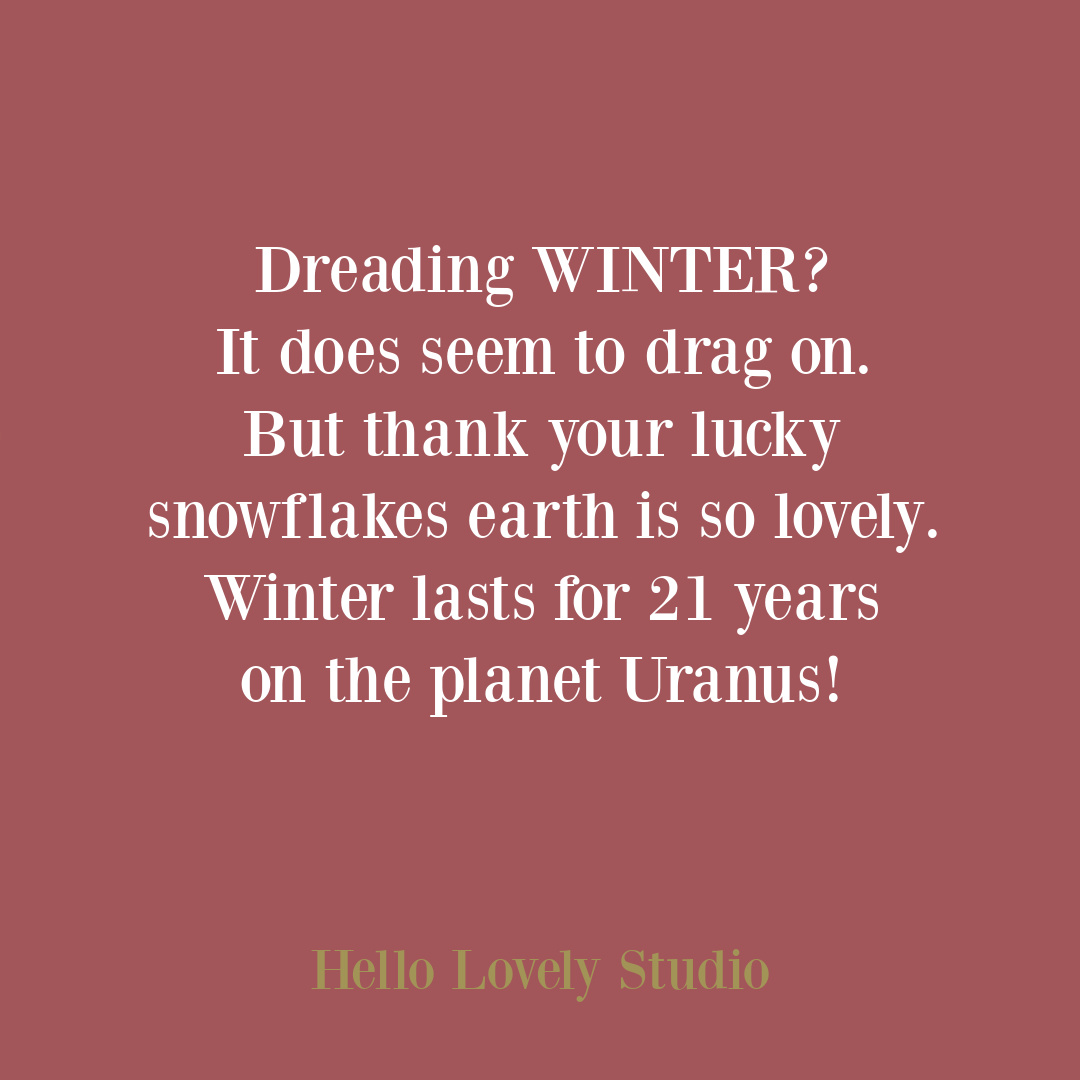 Christmas Decorations With Timeless Appeal
They feel like essentials to me because they aren't trendy or disposable. I'm too frugal and practical. I like timeless style, and these won't look silly ten years from now or in a completely different styled home.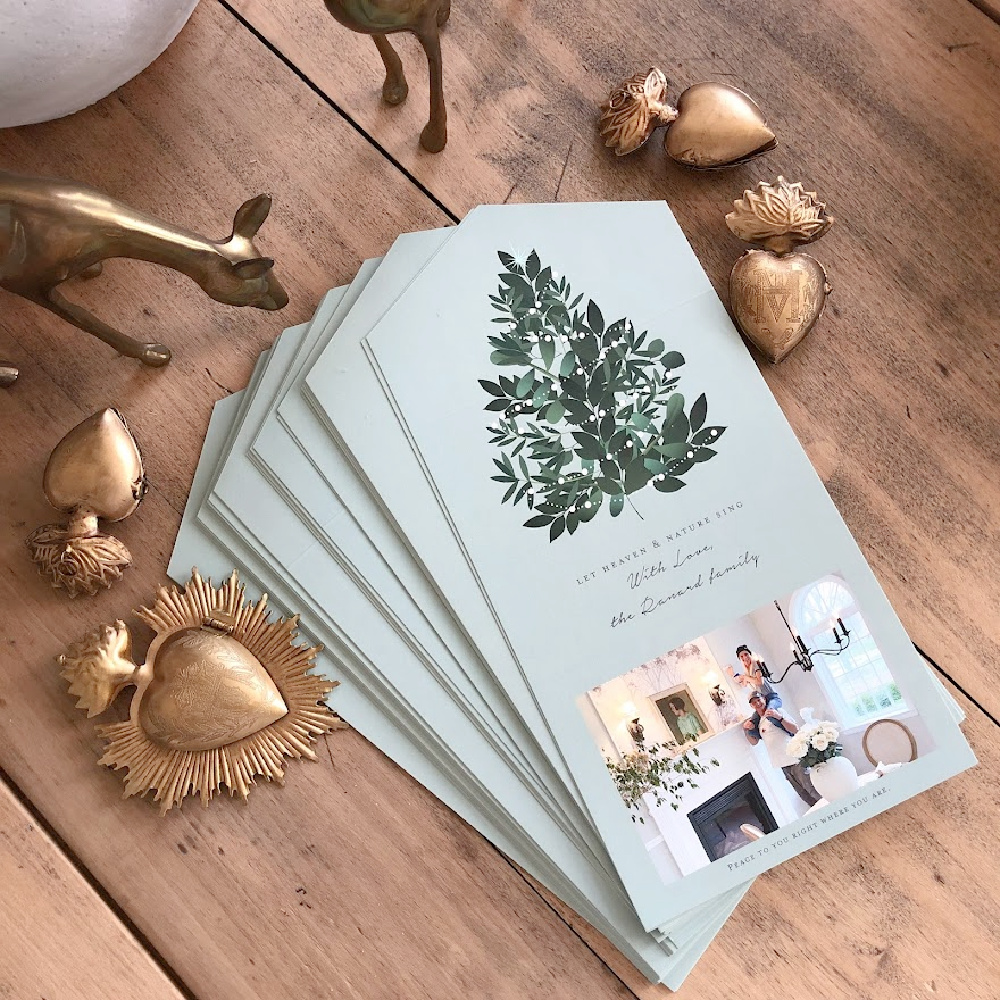 What can you do with the little sacred hearts?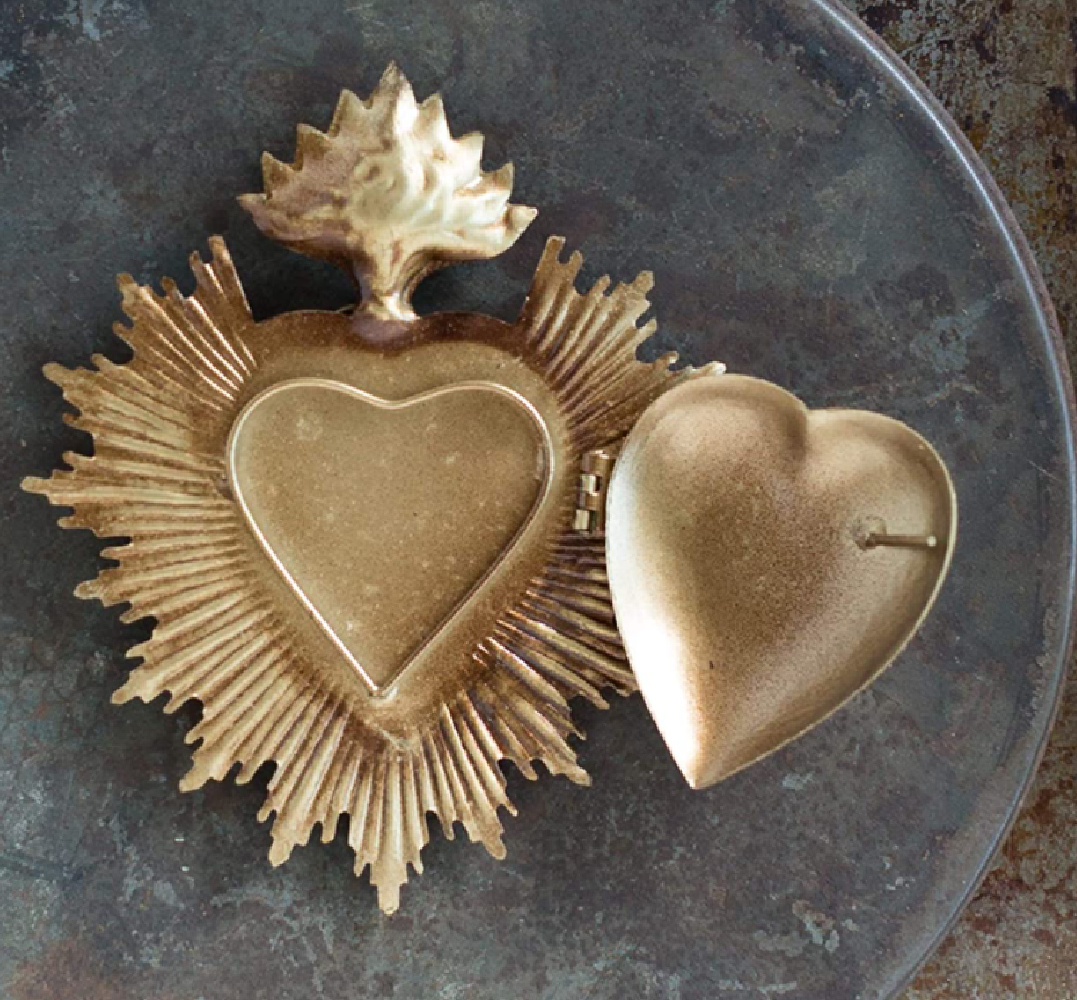 You may have seen how I placed them upon a brown transferware plate on the antique console in our entryway: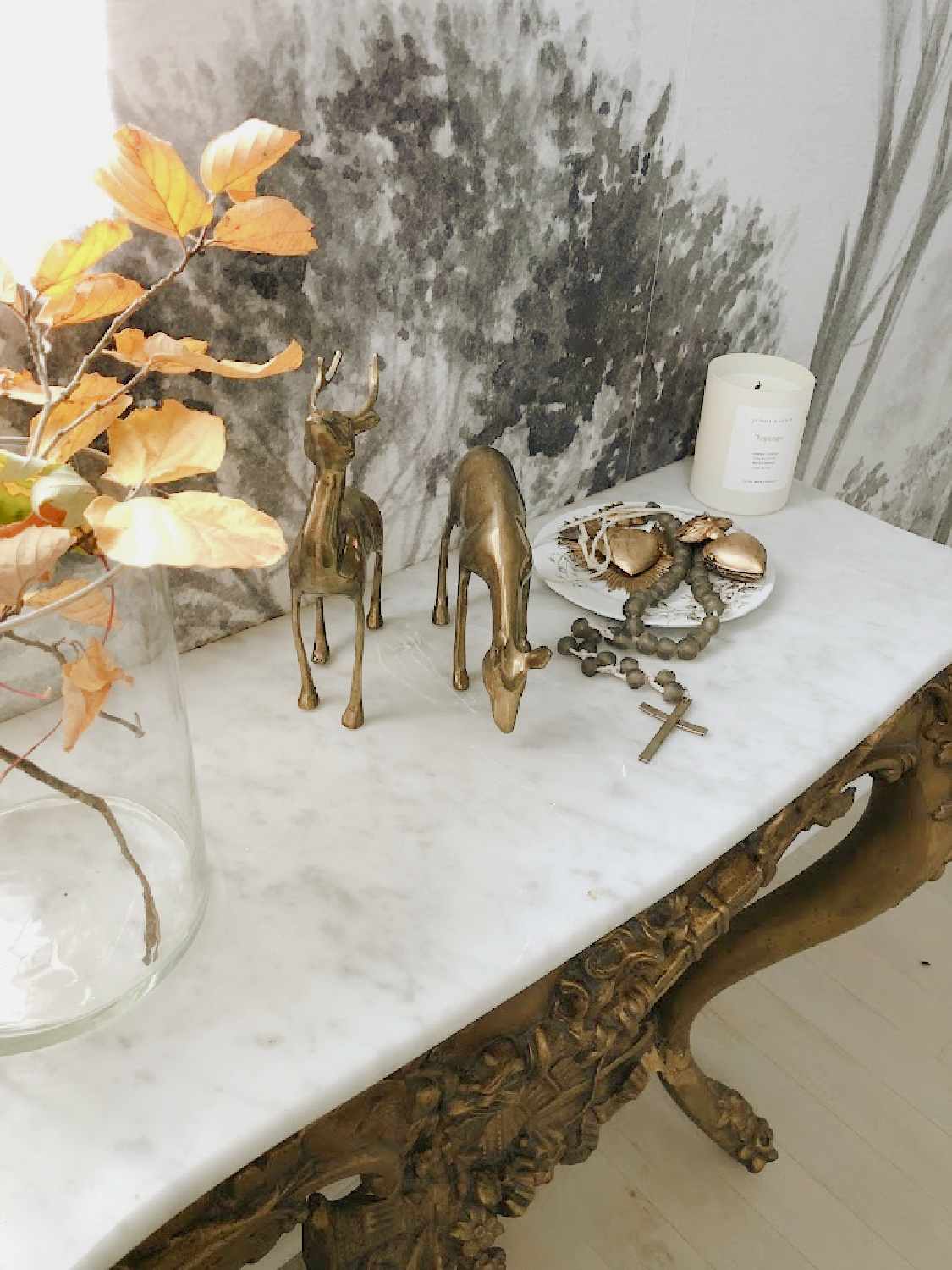 I know folks who embellish gifts with these little pretty hearts, thread ribbon through the top and trim the tree, and even use them for jewelry making.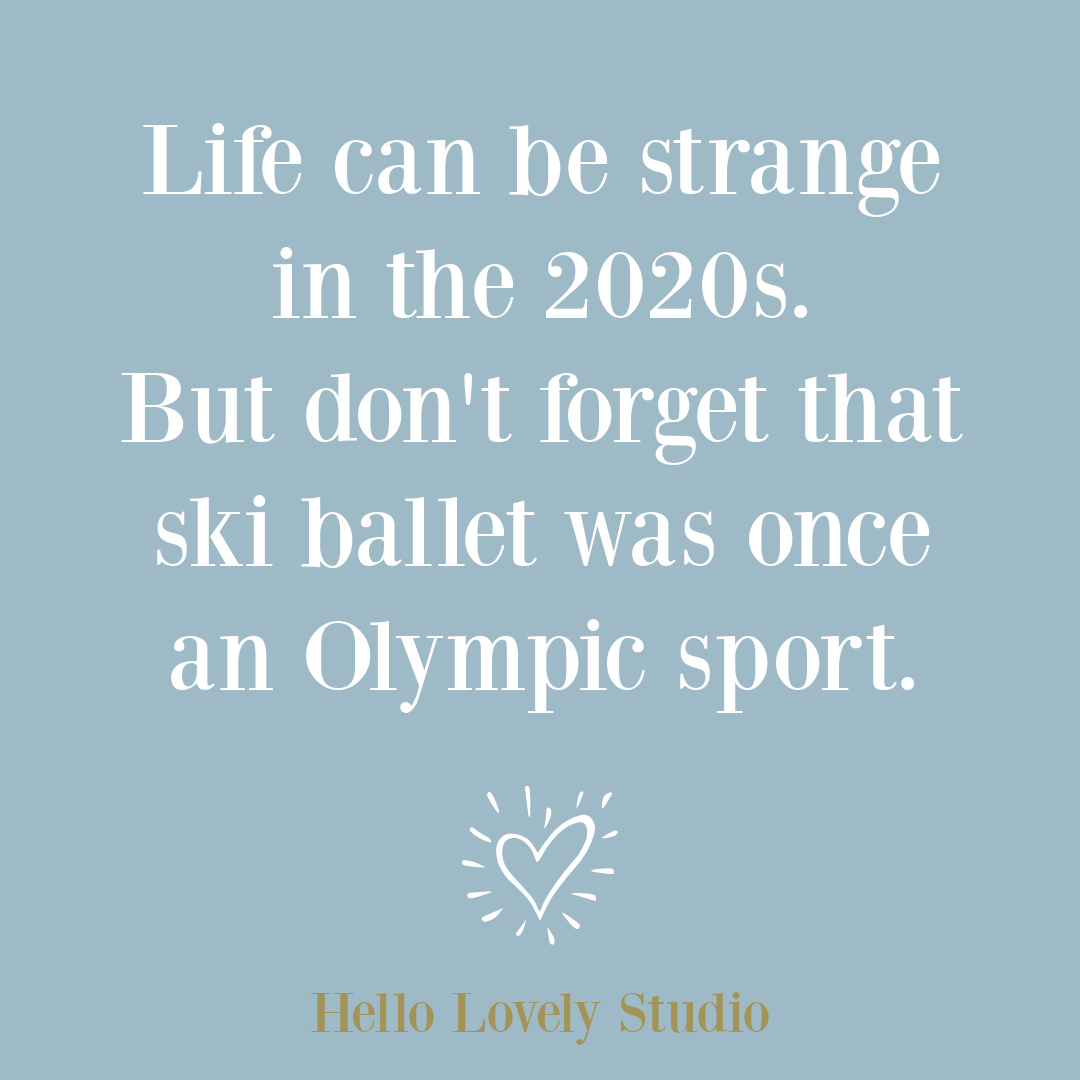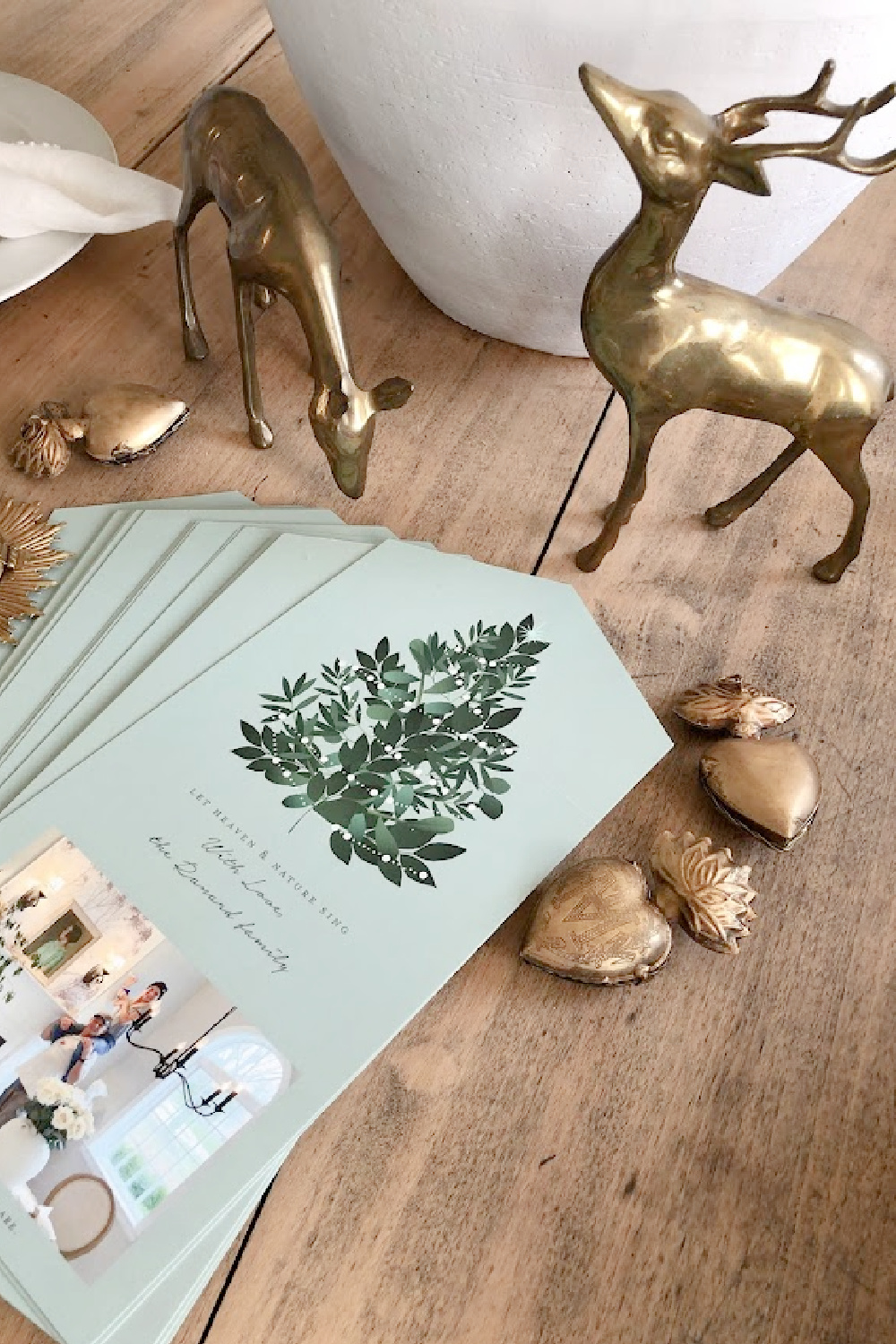 Since they are hinged boxes, you can slip photos or love notes inside. Best of all, they need not be packed away after Christmas!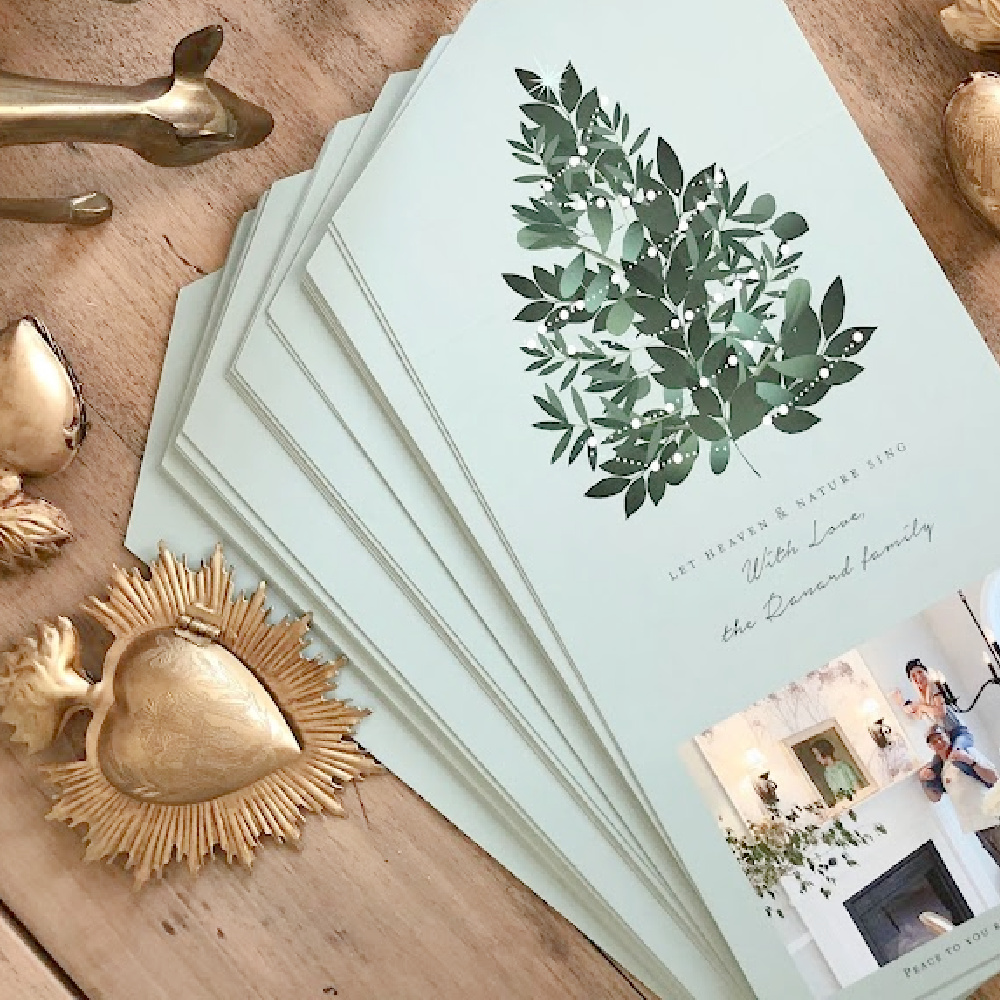 Get Organized & Less Stressed With This Essential
An essential for the holidays I am using this very instant is a journal/notebook ordered from Minted. I used one of those self-timed photos of us for its cover, and on the inside of the cover (not shown) there was an option (no extra charge!) to add more photos. I added some favorites.
The notebook is for all the lists which help me manage the details of hosting, cooking, baking, and shopping for gifts. Could I just as easily use the Notes app on my phone? Sure. Except.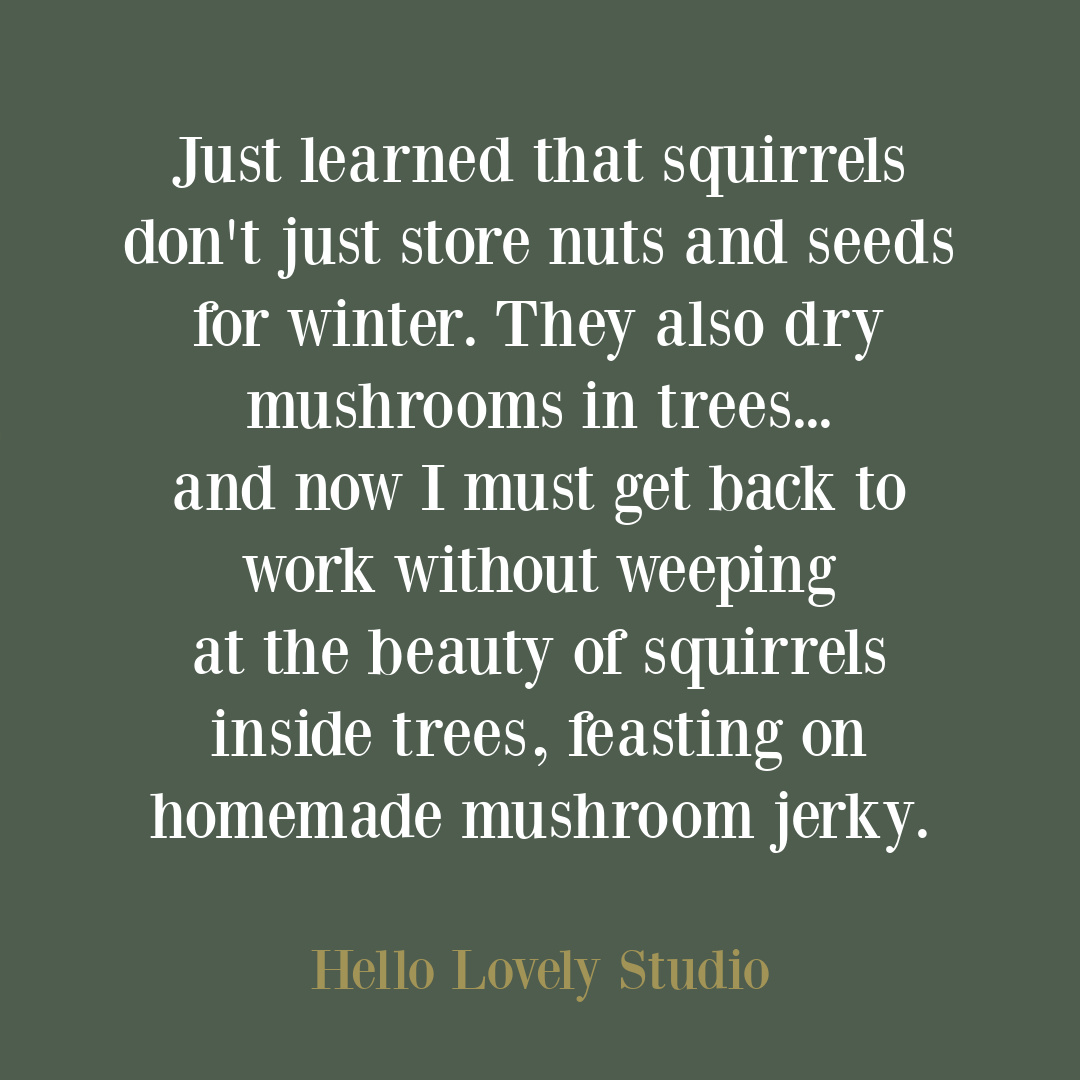 It's deeply satisfying to cross off a completed task on the list. Go old school! Also, my phone has a tendency to die. A hard copy means I won't be frustrated when I'm out and about.
Even if you're not a list maker, this journal notebook makes an excellent gratitude or prayer journal. What if you added photos of your loved ones on the inside cover as a way to remember them in your prayers each time you opened it up?
I told you it was going to be super simple! A notebook, beautiful custom cards, and some timeless embellishments to display all winter long. Thanks so much for visiting and peeking.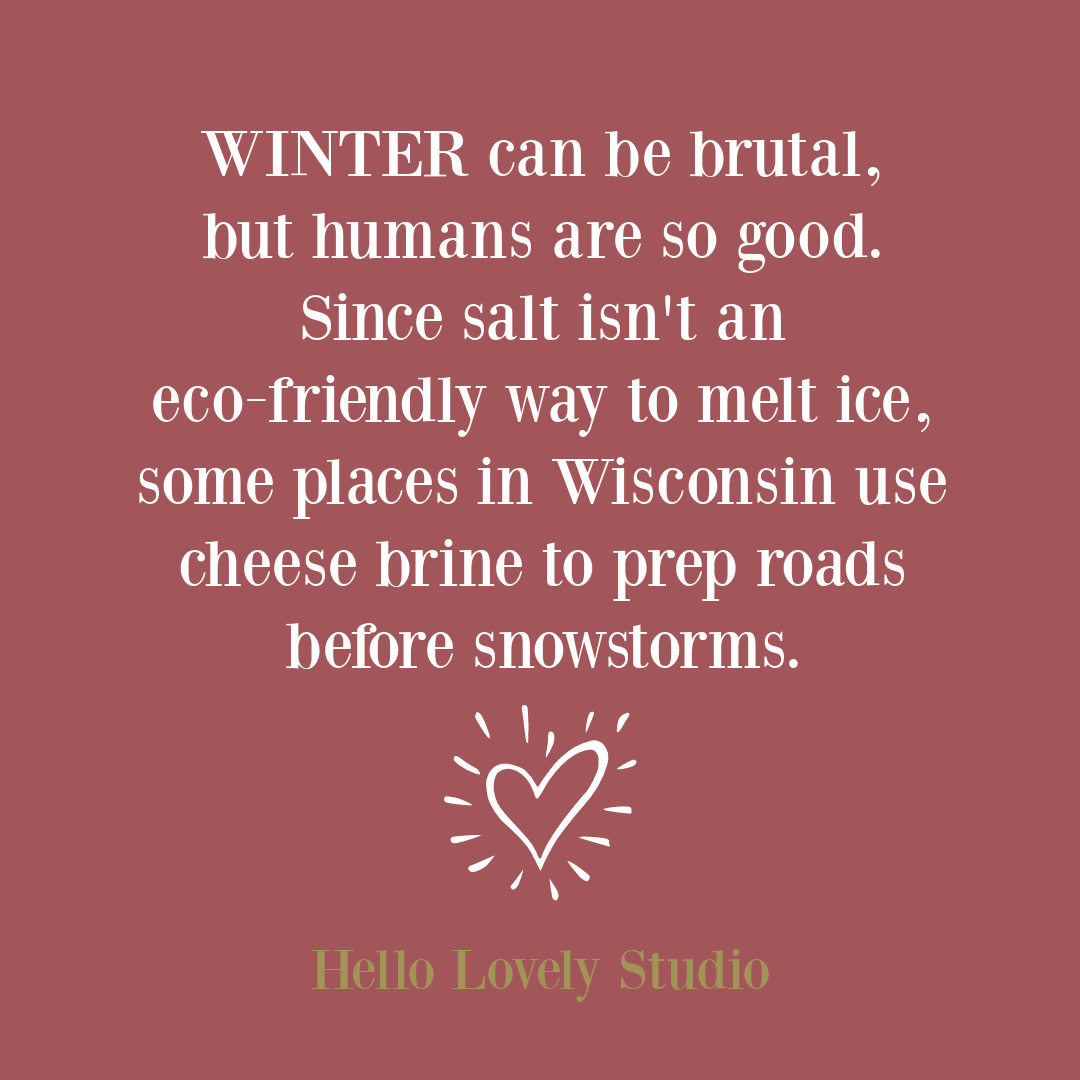 I independently selected products in this post—if you buy from one of my links, I may earn a commission.
Peace to you right where you are.
-michele
Shop for items you already intended to buy on Amazon RIGHT HERE, and also find home decor here to keep decor inspiration flowing on Hello Lovely!
Hello Lovely is a participant in the Amazon Services LLC Associates Program, an affiliate advertising program designed to provide a means for sites to earn fees by linking to Amazon.com and affiliated sites.