KNOW WHERE THE HOT GLUE GUN IS? Mine is near. We shall soon see parades of skulls and silly costumes as spookyween madness emerges. Pretty Thanksgiving tablescapes and fall splendor will splash across social feeds. But Christmas Decor DIY Ideas to Get Crafting for the Holidays & Meaningful Quotes is here in the nick of time to begin crafting handmade wonder.
I independently selected products in this post—if you buy from one of my links, I may earn a commission.
Christmas Decor DIY Ideas: Crafting for the Holidays Right Now!
Do you suppose more crafts have been created in the 2020s with so much more time spent at home?
Please do visit my Holiday and Christmas decor boards to pin away the goodness there since your friends on Pinterest have been pinning inspiration since July! (I posted about Christmas in August HERE!)
1. Wondrous Wooly Pom Pom Wreath
I have been making these for years and years yet still haven't filmed a tutorial–until then, tune into other inspiring bloggers savvier about videography…
DIY Pom Pom Wreath Tutorial
Pom Pom Wreath Supplies: Makers
Pom Pom Making Supplies: Wreath Forms
In the tutorial, a foam wreath form like this one is used to hotglue the pom poms to form the wreath. Find various sized foam wreath forms HERE.
An alternative is using a straw wreath form like this one (which is what I use).
Pom Pom Wreath Supplies: Yarn & Glue
Here's the exact yarn I used for the wreaths you see here and with which I have had good luck.
DIY Handmade Pom Pom Wreaths Look Great Everywhere
I like my handmade pom pom wreath with my dead pointe shoes and candlelight.
2. Wreath on a Vintage Frame
This is a super easy DIY that requires a thrifted pretty frame, black paint, a wreath and a ribbon. After painting the canvas or board black, hand-letter or stencil "merry christmas" before hammering a nail to the frame for your wreath and ribbon.
3. Market Bag With Greenery
You talented crafters are going to laugh at this 5 second DIY which is especially for souls who favor BUYing and COLLECTing craft supplies and tools more than using them!!!!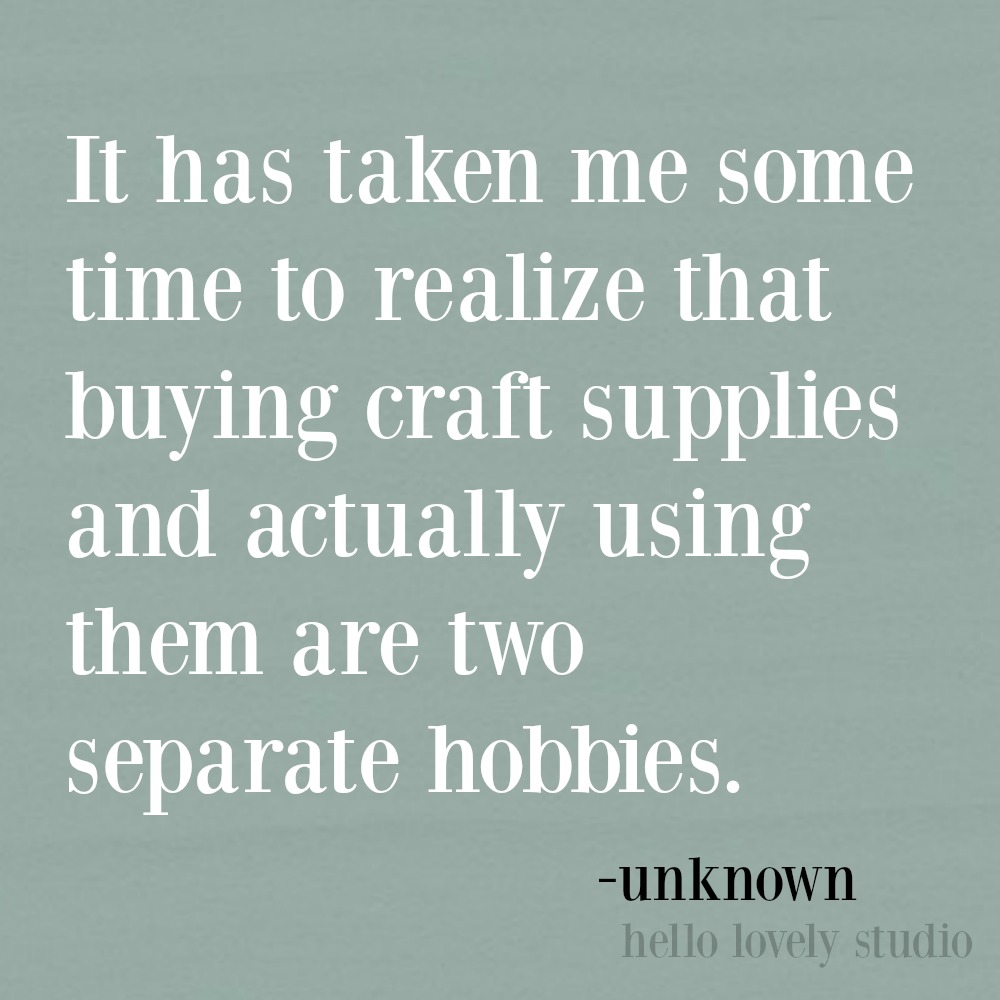 Here's our inspiration from Petite Haus who tucked berry sprigs and greenery into this sweet red-trimmed market bag.
Market Basket + Faux Greenery = simple DIY holiday decor!
4. Boot-i-full Berries
No way does it get easier than tucking berries into charming wellies. I own a pair of these in matte red:
and I also have these in black:
and these are my favorite height boot to wear:
5. Pink Candy House
My little wonky pink candy house looks as though it was created by a 5-year old because I am wired for words and not confection construction. But. I hope my silly attempt gives you the confidence boost you need to create a lovely one!
Buy one of those gingerbread house kits and use sticks of pink gum as siding. I used store-bought royal icing for the mortar and stripey candy sticks for the roof.
6. Driftwood Christmas Tree Wall Decor
There are all sorts of nifty and darling DIY holiday decor projects using driftwood like this one…
And how cute when you combine little lights like this…
If you love the look but don't have time for the labor, you can pre-order one of these driftwood pretties:
7. Wreaths on Cabinet Doors
YOU: Michele, this aint no DIY project.
me: I beg your pardon.
Gather your Materials: step stool, ribbons, duct tape, fresh or faux wreaths.
Instructions: Wing it, kittens.
8. Sweet Signage for a Porch
For this sign which I move around the garden and display all year round, I used a salvaged piece of laminate flooring. Charcoal/Soft Black chalk paint has incredibly stood up to the elements in my woodsy habitat where "polar vortex" is a cruel reality.
A friend hand-lettered the sentiment for me, but even an amateurish attempt would be charming.
9. Naked Books Tied Up With String
Bet you have some old falling apart books or a library that can't give them away fast enough. Tie with some twine and embellish with a merry sprig.
Grumpy Cat may be with the angels now, but we're still giggling at that sweet face and those silly cynical memes.
10. DIY Dried Citrus Garland
Can't wait to make this DIY Dried Citrus Garland from Honestly WTF! Can you even imagine the citrus smells happening while we craft this lovely DIY garland? The scent of oranges is like love to me and also is a trigger of happy childhood memories, crafting with our Swedish immigrant neighbors!
11. DIY Peppermint Candles
Here's another DIY holiday craft I intend to tackle…peppermint candles from A Pumpkin and a Princess.
More Inspiring Holiday Decor to Savor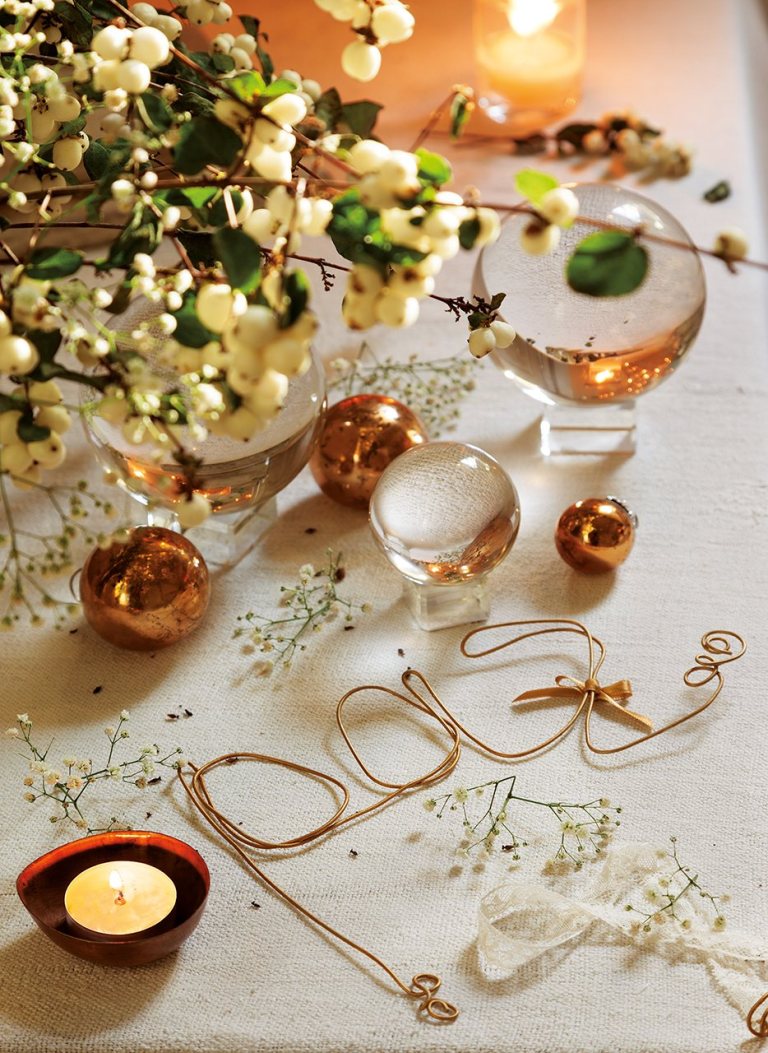 Bonus DIY Advent Calendar Wreath
This is one of those great DIYs that you could re-use each holiday season! While those lidded little gift boxes can be hard to find, here is a 2x2x2 favor box which may do the trick.
Pre-Christmas Thoughts
Today I am prayerfully pondering how current events around the planet in 2022 may shape our consciousness as the holidays approach.
How might the meaning and magic of Christmas this year bring fresh and even miraculous healing?
Because if Christmas stays in a tidy box and remains solely a matter of shopping lists, delicious feasts and unwrapping gifts, then maybe it will come and go, leaving us where it found us.
Maybe it will simply serve as an occasion to numb, escape and forget grief for a day.
But if we lean into courage, perhaps we will witness the birth of hope. If we allow the angels in the Christmas story to sing loudly and clearly into our spirits, maybe we will hear glad tidings of this:
In spite of wars, pandemics, and chaos throughout the globe where hope seems lost, FEAR NOT. Do not be afraid for you are never alone.
If all seems dark in your circumstances as poor health, dwindling finances, and disappearing opportunities cast shadows, FEAR NOT. Though it seems naive in the midst of so much stress, look to the sky and watch for a star.
While it may feel unnatural to let go of anxieties, fearlessly let go. FEAR NOT. Let your hands fall open to receive the secrets from heaven to hold.
Something new wrapped in light and love is coming to penetrate this dark night. FEAR NOT. Bravely open the door of your heart as you wait, as you become Bethlehem and prepare Him room.
Though the days feel uncertain and chaotic, what is coming is fleshy and familiar, innocent and true. FEAR NOT. A way is being made through the wilderness.
Sending You Hope in the Waiting
One of the comforts I find as new cares and trials ever pop up is a sense of solidarity with others who may be suffering.
If you are experiencing heartache, loss, pain, and disappointment, know that others like me stand with you as kin.
I'm holding space for you this very moment and praying that somehow the Great Mystery will find you. Because for me, this child in the manger is nothing less than COSMIC pure LOVE arriving in the dark and setting my spirit free.
Please RE-PIN everything that moves you from my Christmas and Holiday boards…it will help this little space on the big web grow!
Thanks so much for playing along today, friends. Make sure to visit this story with Fall DIY projects if you feel like smacking me for posting holiday goodness too soon!
I independently selected products in this post—if you buy from one of my links, I may earn a commission.
Peace to you right where you are.
-michele
Thanks for shopping RIGHT HERE to keep decor inspiration flowing on Hello Lovely!
Hello Lovely is a participant in the Amazon Services LLC Associates Program, an affiliate advertising program designed to provide a means for sites to earn fees by linking to Amazon.com and affiliated sites.