If you saw my post about choosing our holiday cards from Minted, you may recall seeing my wonky, shabby-with-no-chic, holiday pink bubblegum candy house which I made after an epic gingerbread house fail. I usually bake my gingerbread from scratch and make simple sweet houses covered with candy, but I tried a kit this year which just didn't meet my expectations! So the squirrels got to enjoy that crumbly experiment, and I made this pink house after seeing an image of a much more beautiful version via Milieu.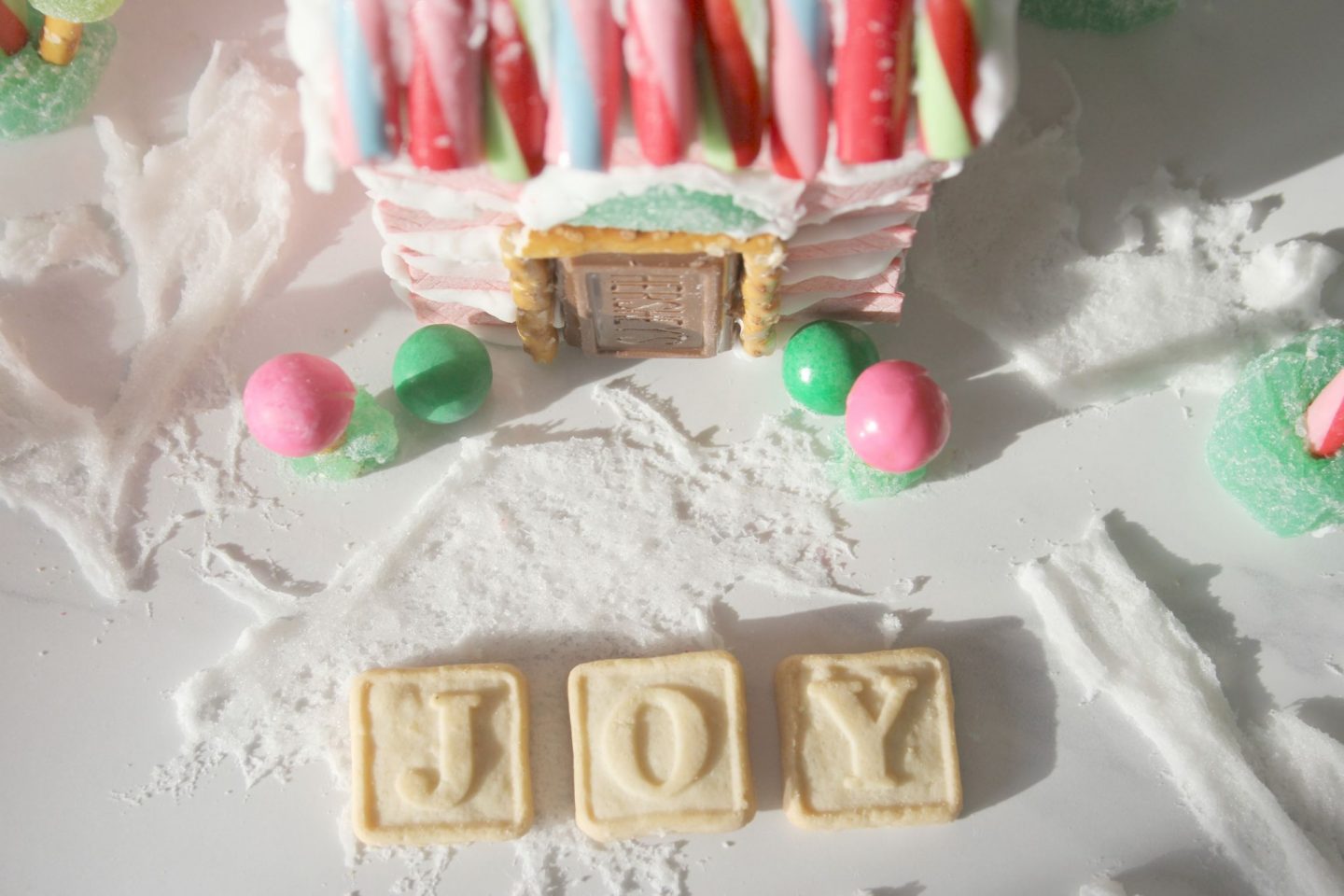 What I am most proud of is that everything came from the Dollar store…candy canes (break off the top!), pink sticks of gum, gumballs, powdered sugar, Pretzel sticks, Hersheys bars, gumdrops, alphabet cookies, and white cotton candy. I started with a recycled whipping cream carton and winged it from there.
My favorite part? The smells. Just scrumptious.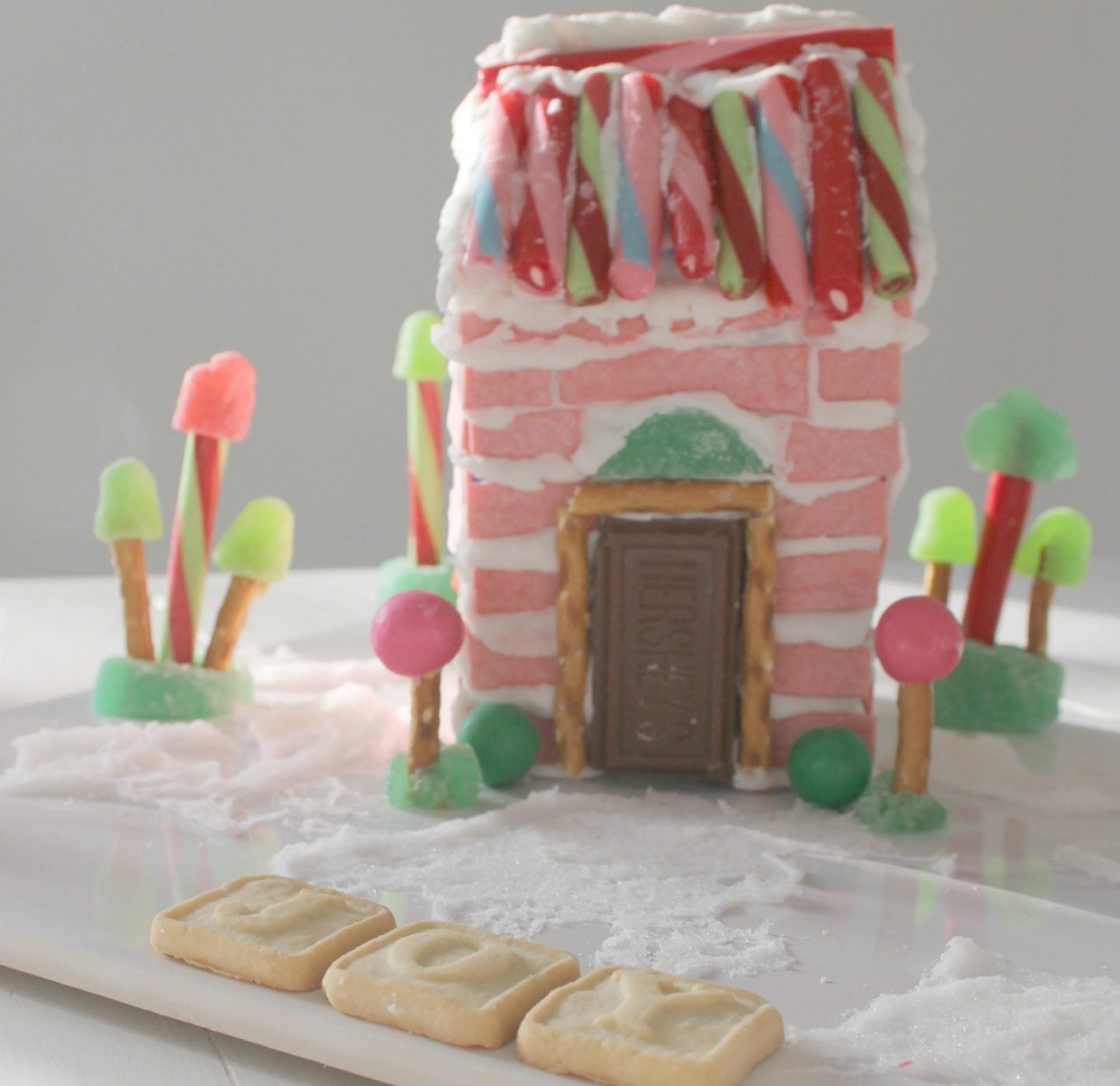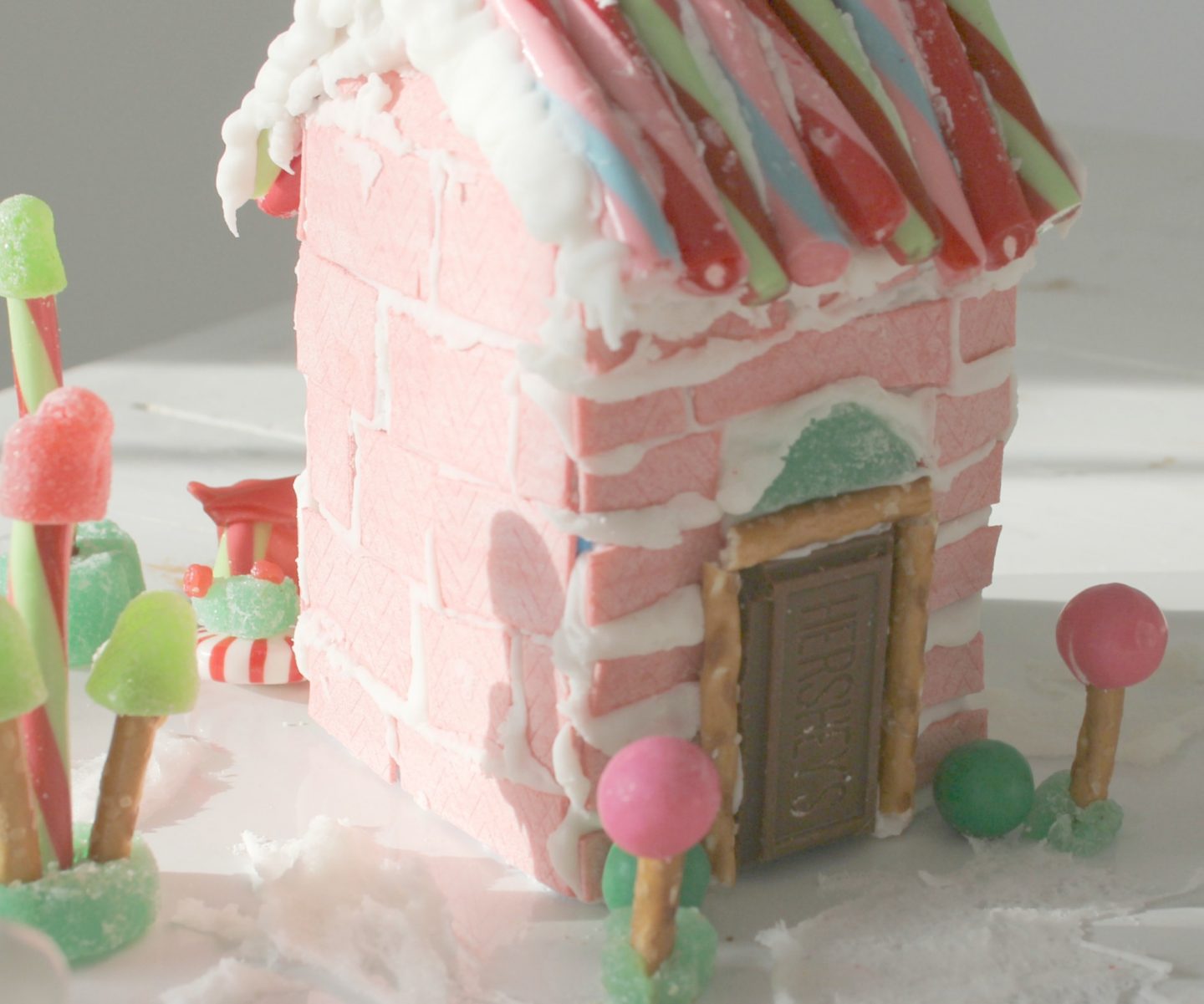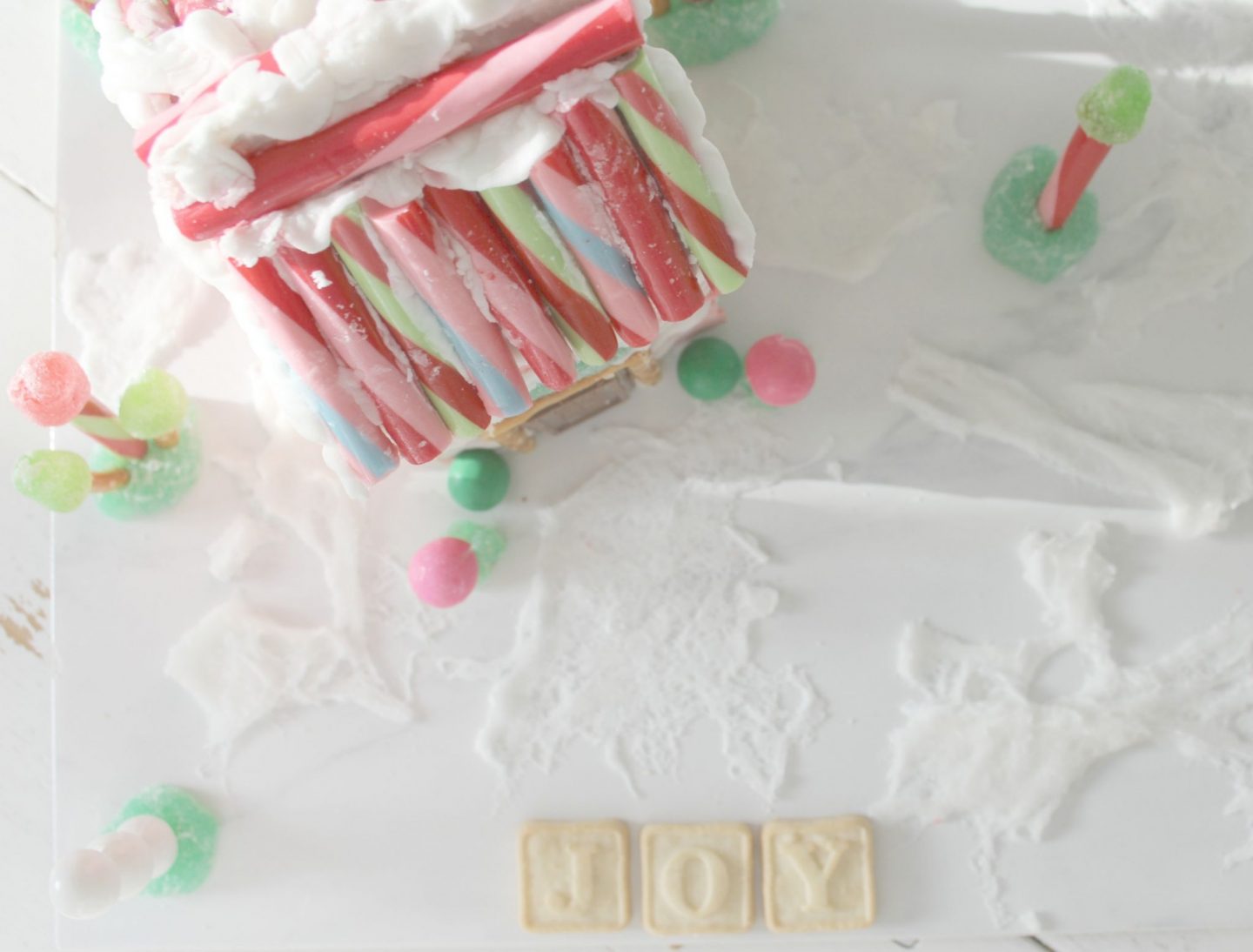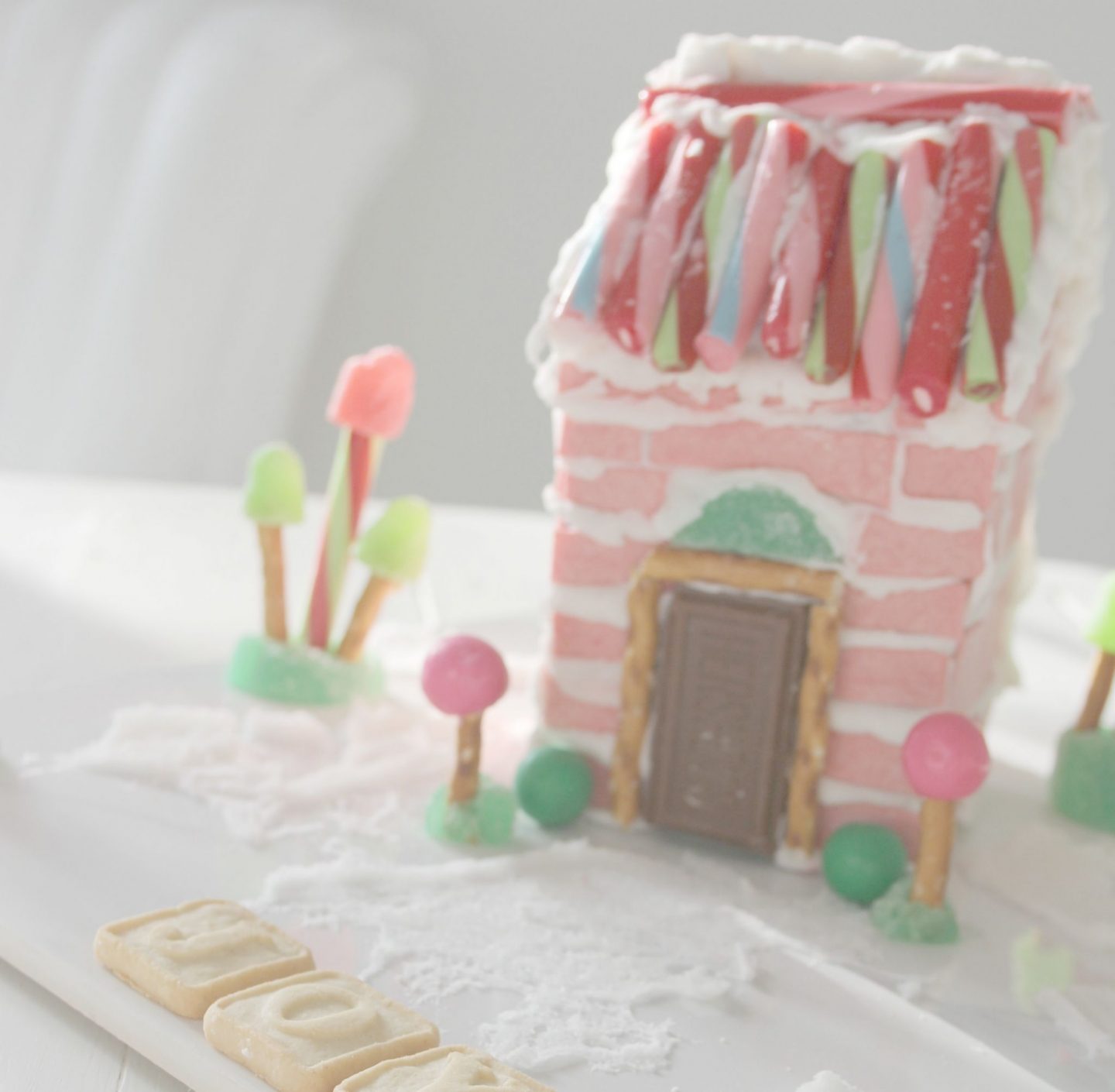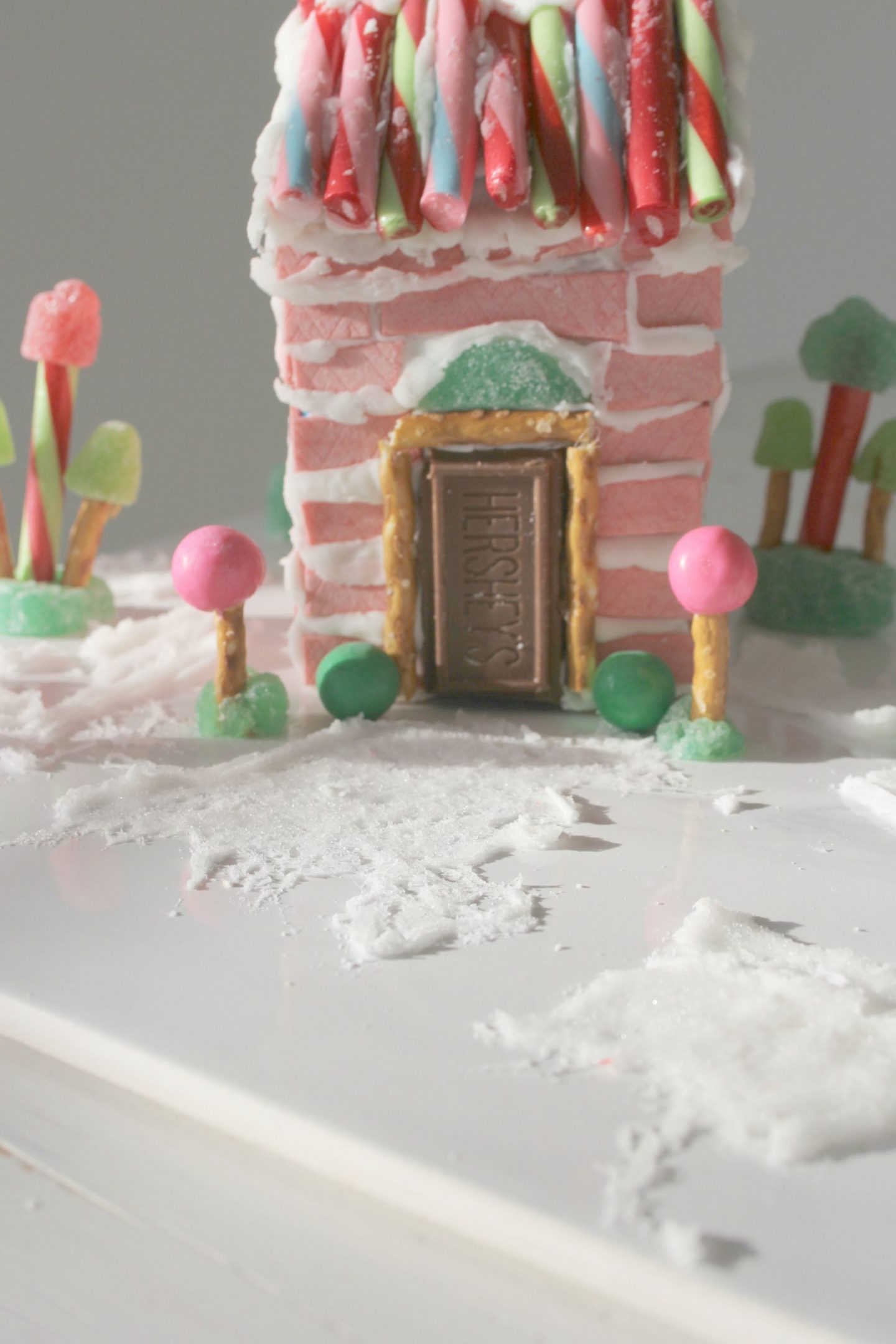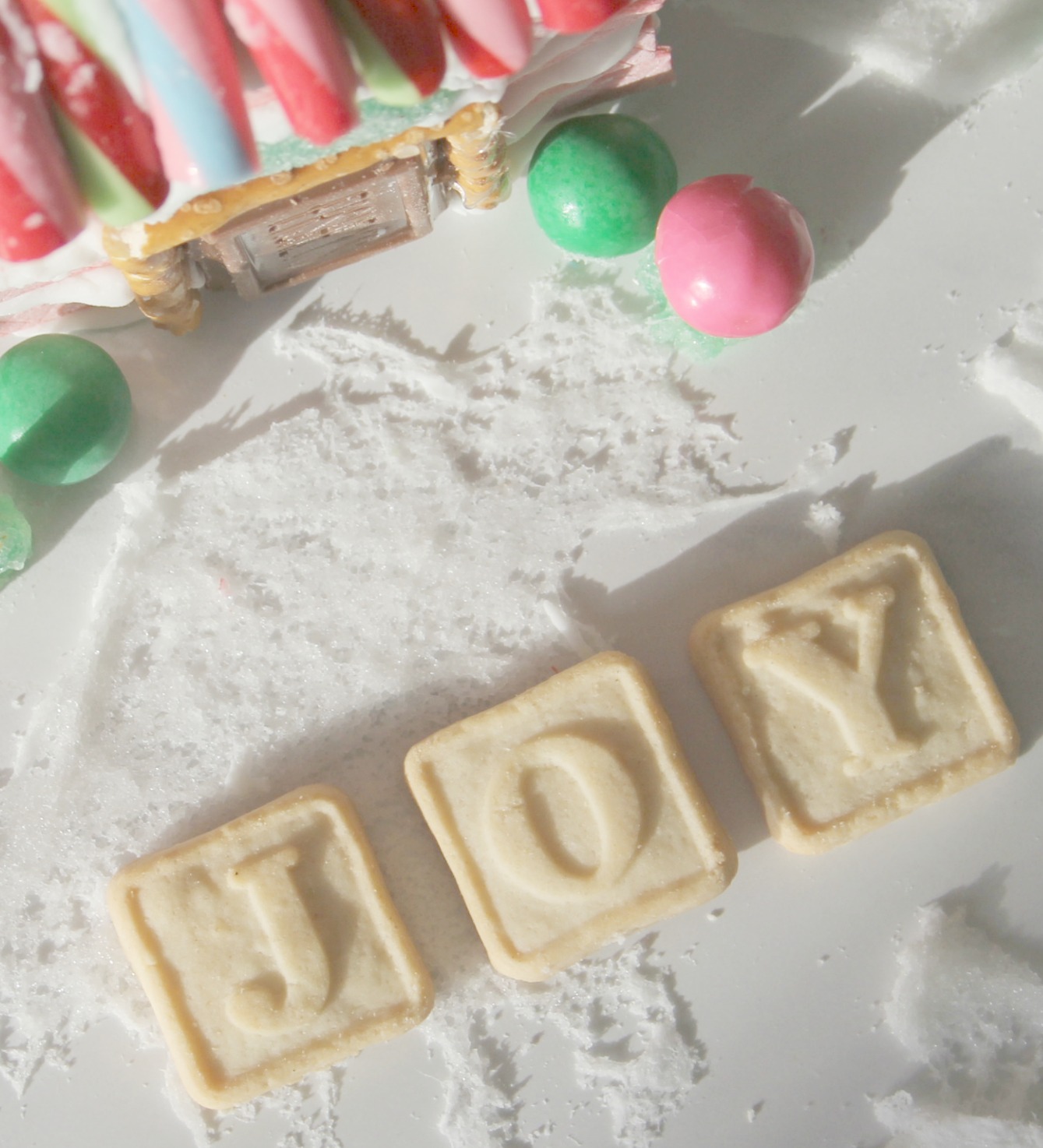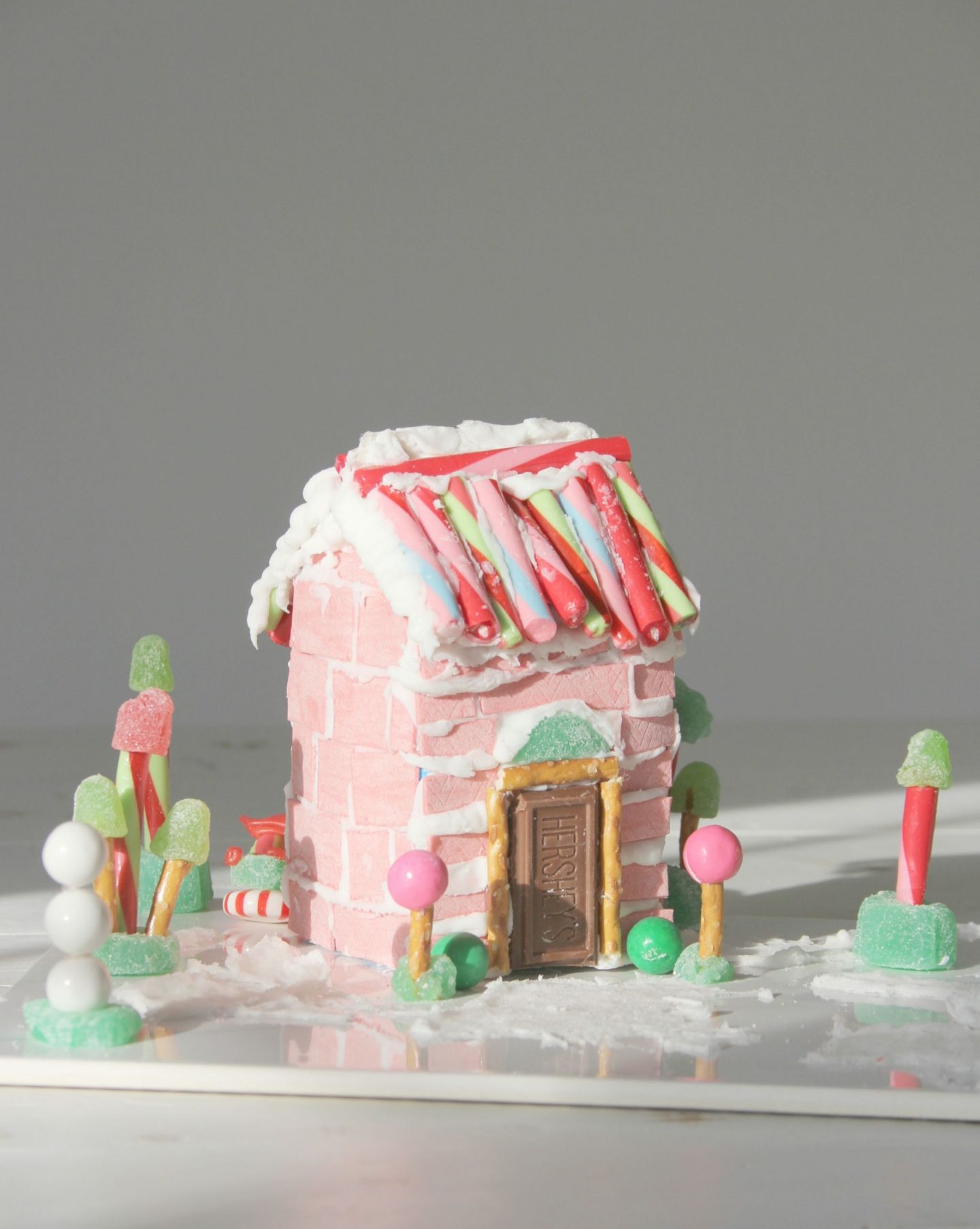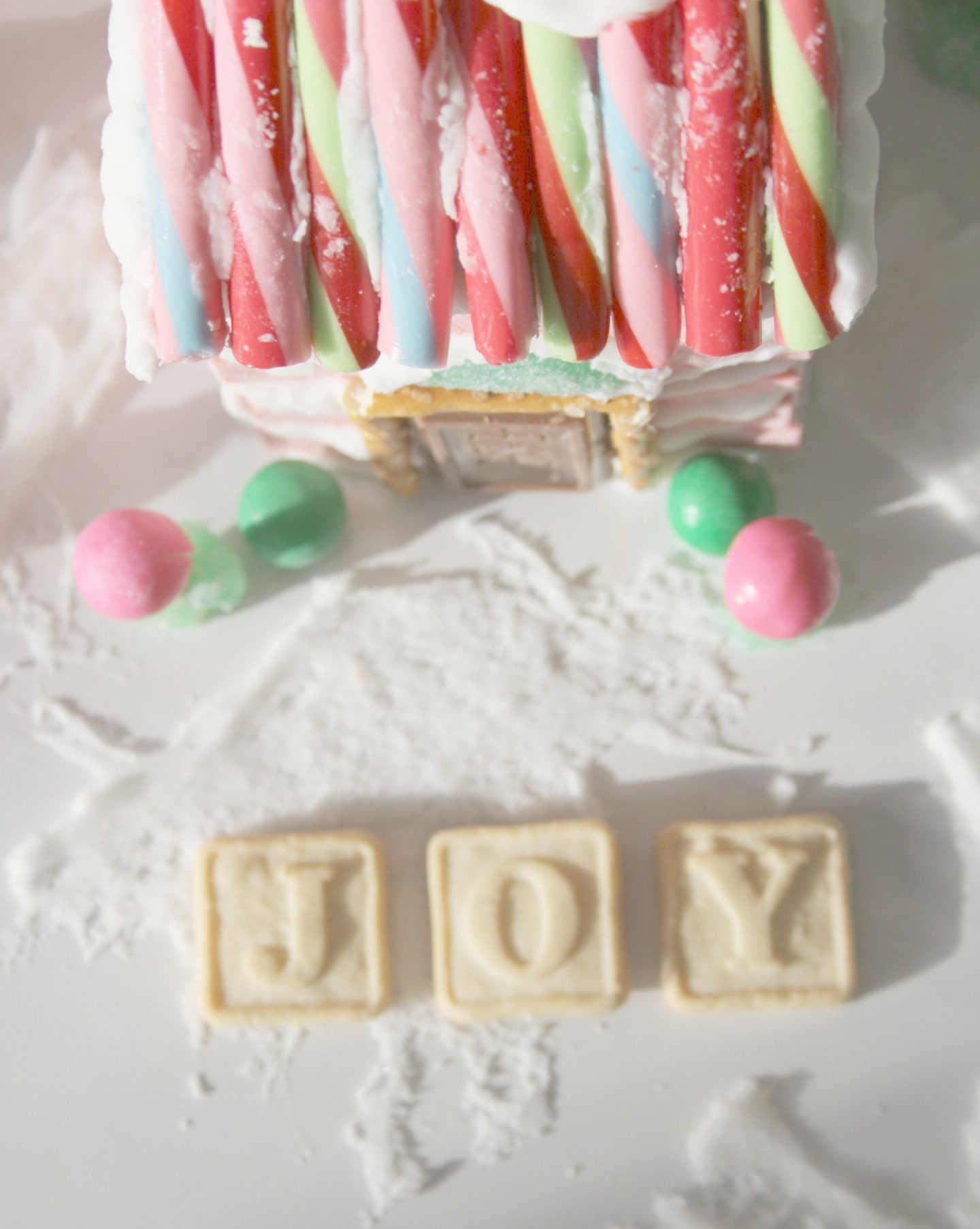 It is itty bitty as you can see here on my little vintage Belgian pedestal in the kitchen: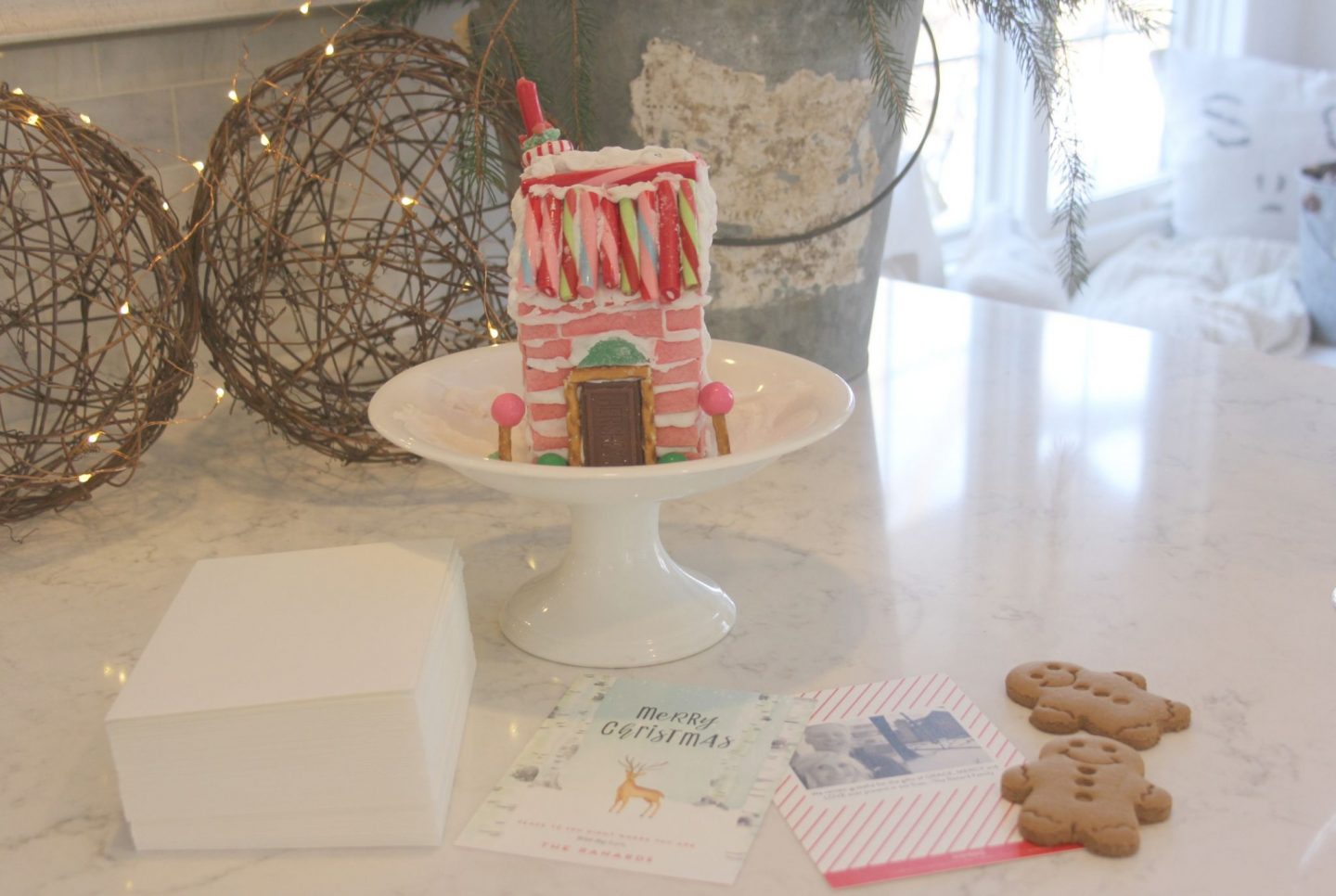 This year, I added red to my white kitchen for a Swedish feel: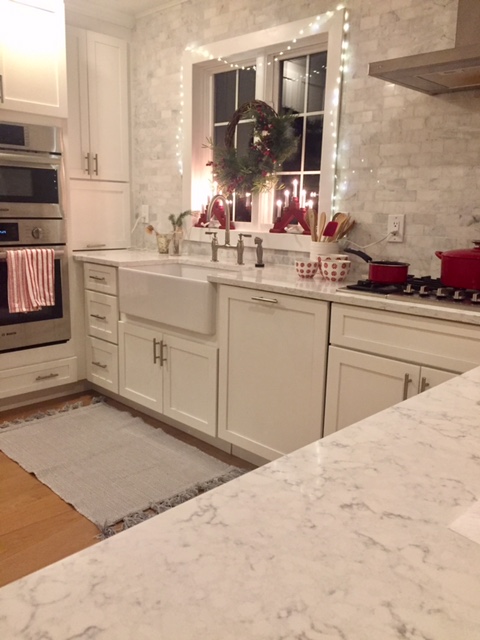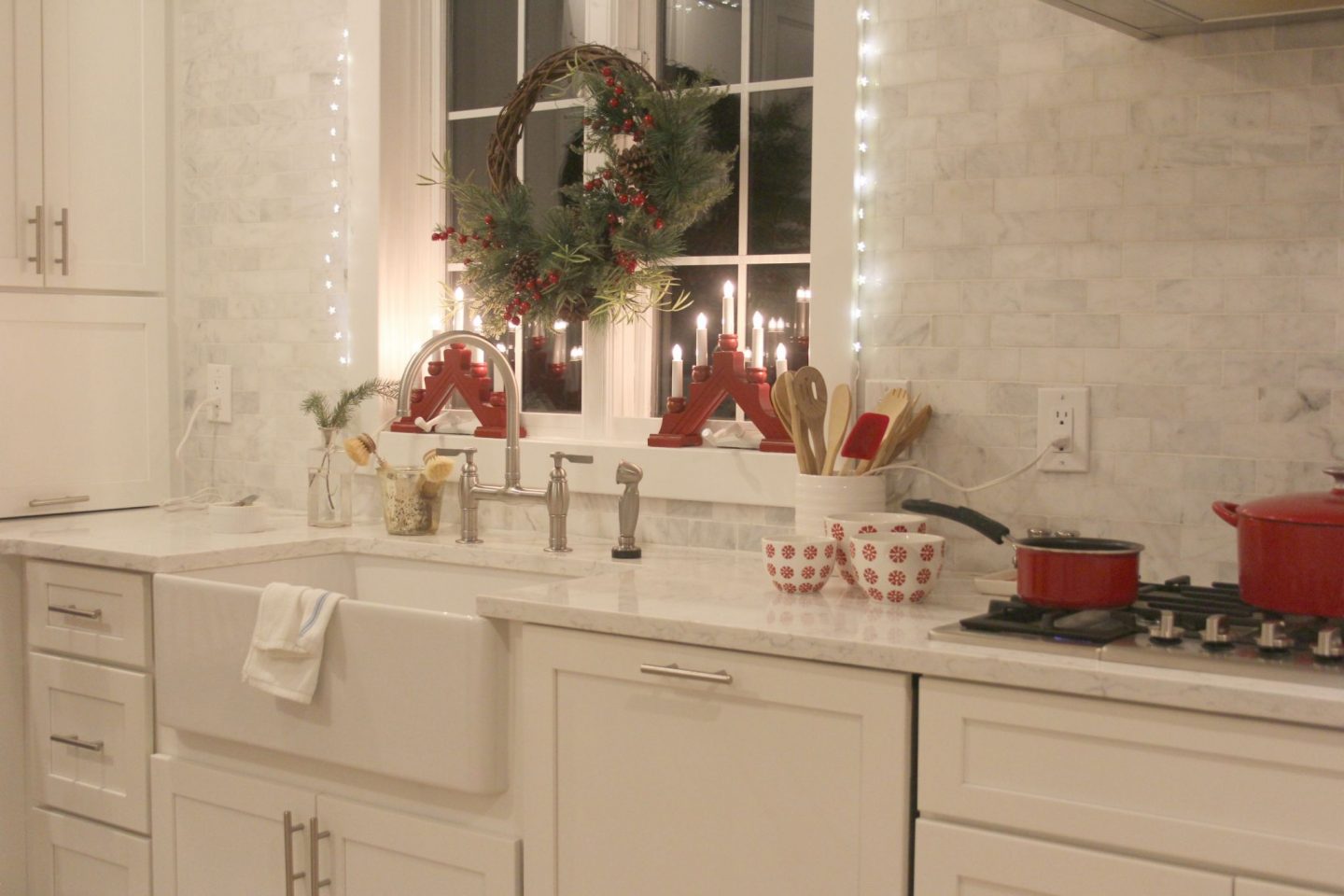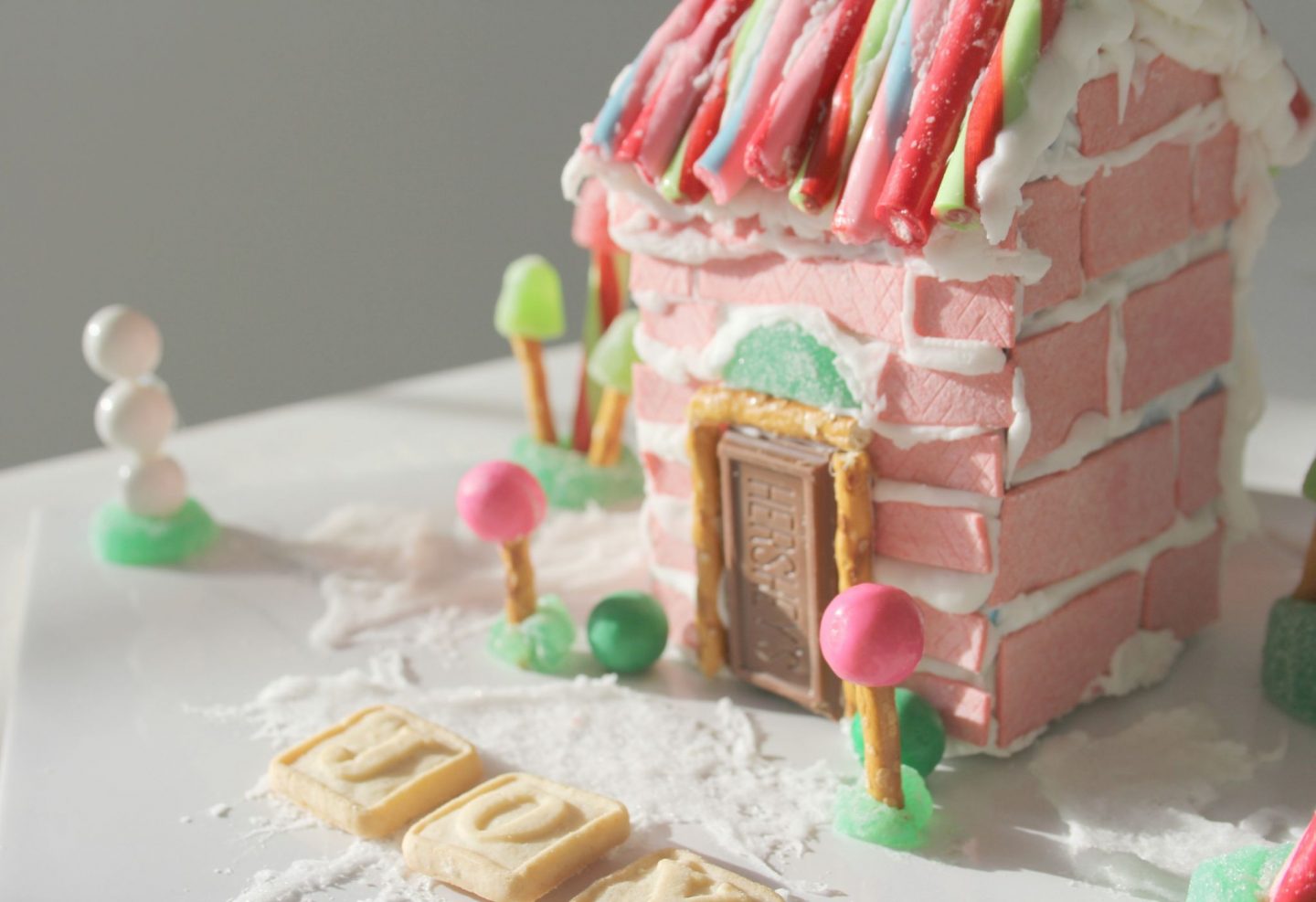 I will definitely try to make more of these next Christmas! How bout you?
If you missed the pics of Christmas in Arizona, see this story.
Peace to you right where you are.
-michele
This post contains affiliate links which I hope you will use since they won't cost you a penny extra yet may earn this blog a small commission.
Support Hello Lovely by shopping Amazon RIGHT HERE for anything (not just products mentioned here) to keep the inspiration flowing!
I'm a participant in the Amazon Services LLC Associates Program, an affiliate advertising program designed to provide a means for me to earn fees by linking to Amazon.com and affiliated sites.
Click HERE to find cost conscious furniture and decor for your home too!