Today is a gentle pause as Fall comforts are welcomed and peace finds you right where you are. No matter how we may feel about social media on any given day, we cannot deny its potential to convey beauty. Sometimes such beauty fits into tidy squares on Instagram. I tend to be a stranger to that channel during the summer, but as the season changes, I grow curious about how creatives are stacking pumpkins on their porch. About apple orchards and autumn tablescapes. As the weather cools and we become more indoorsy, the time ripens to cozy on down. Let's treat ourselves to a few FALL Comforts to Help Spirits Rise.
These affiliate links won't cost you a penny extra and will earn this blog a small commission so please do use them.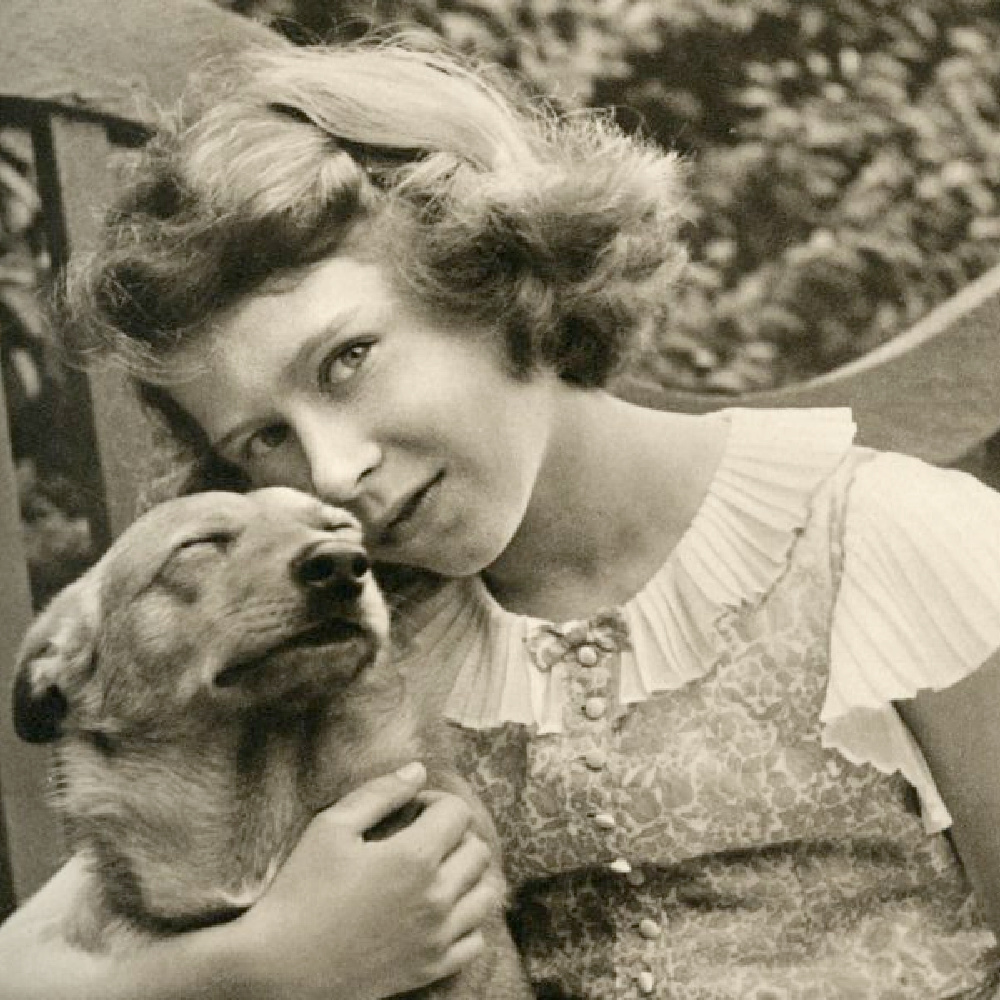 "While we may have more still to endure, better days will return: we will be with our friends again; we will be with our families again; we will meet again."
I independently selected products in this post—if you buy from one of my links, I may earn a commission with no extra cost to you.
Fall Comforts Through the Lens of Creatives
I think my favorite autumn glimpses are those that feel natural and not styled at all.
What fond, magical memories I hold dear of so many autumns in the orchard with my sons. Were you ever taught the proper way to pick an apple from the tree? (Hold the apple in your hand, and twist gently.)
I encourage you to think about the harvest season of your inner landscape. Pruning can bring discomfort, but…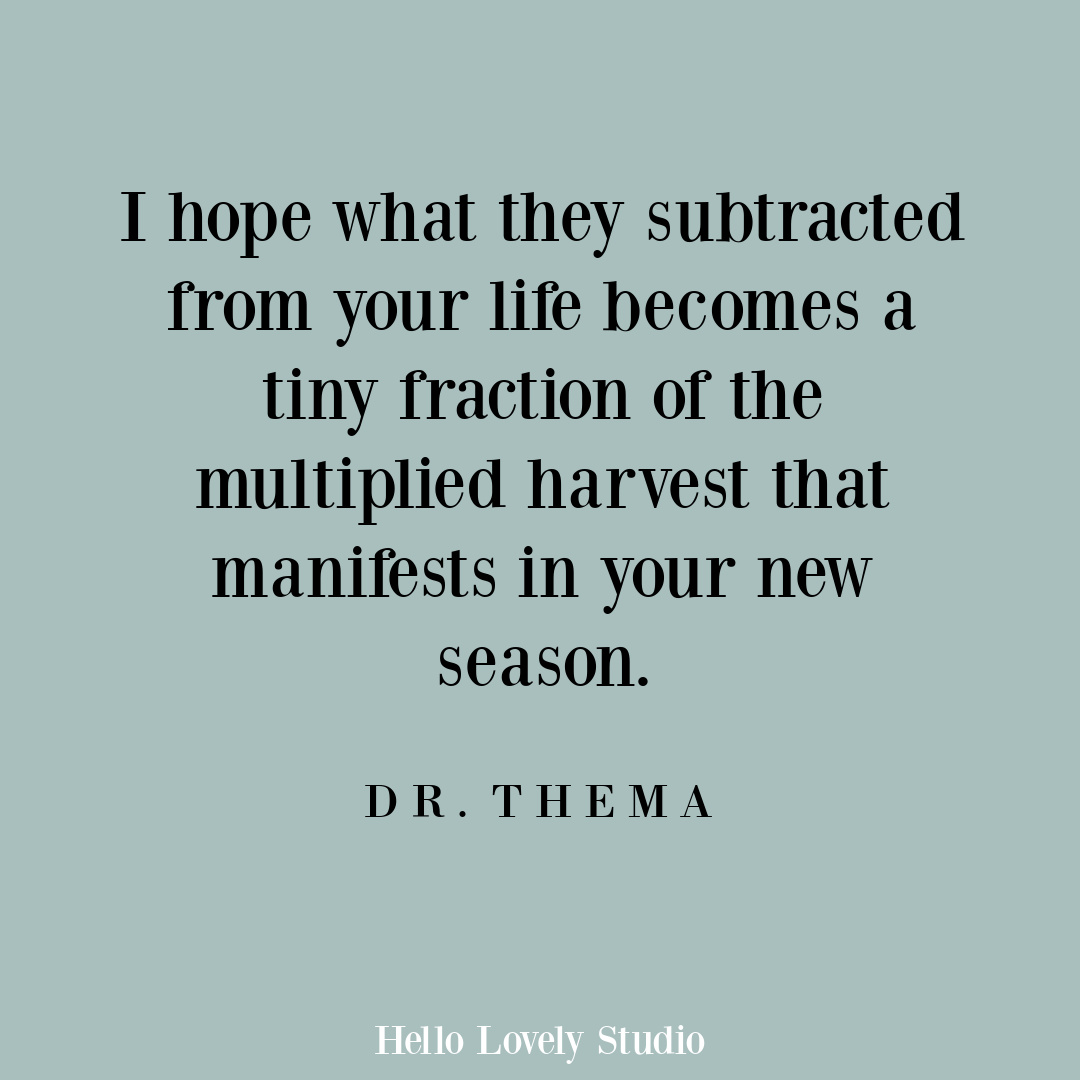 But before we can enjoy the fruits of a multiplied harvest, we may have to choose courage.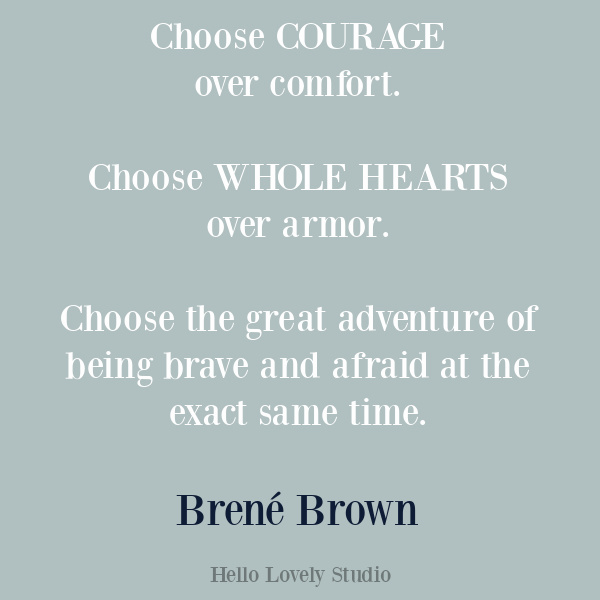 Are you currently navigating a season where fear is your companion? We can all use this reminder that we can indeed be brave AND afraid.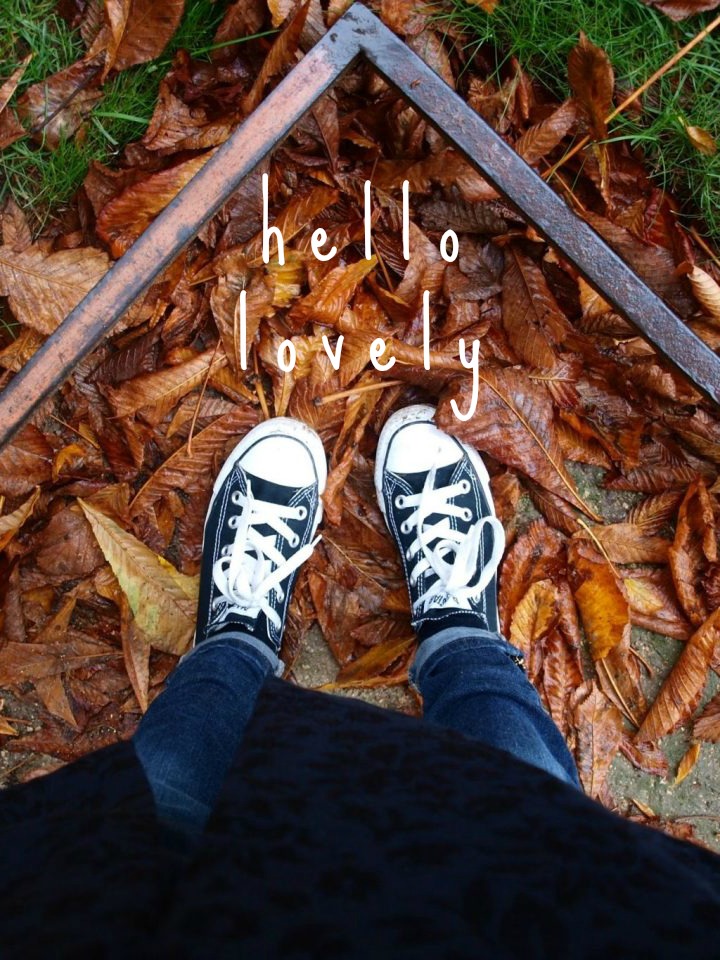 Do you find yourself turning to IG more than Pinterest these days? I am trying to understand modern Pinterestland, but it remains a mystery. When I was thinking about which IG feeds inspire me with fall goodness, I immediately thought of the late Beth Kirby. Her artful photography, creations, recipes, and influence endure.
When fall winds blow, daylight shrinks, and the trees shed their leaves, my thoughts often turn to endings.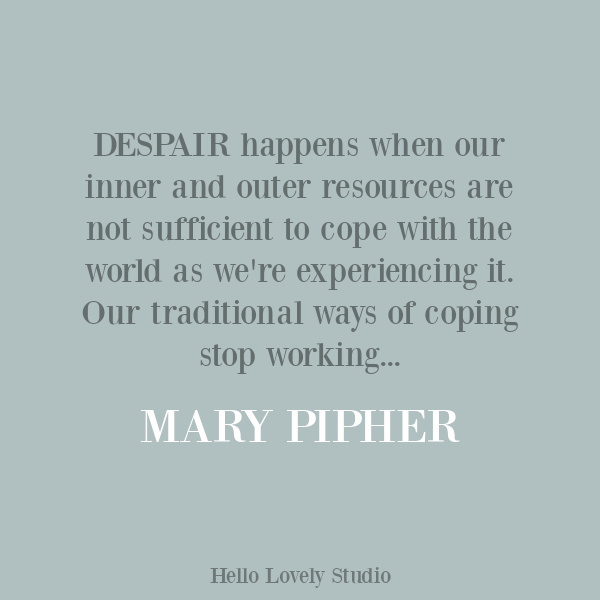 But as I grow older, I am becoming more like my mother…someone who enjoys Fall with a fullness and a ferocity.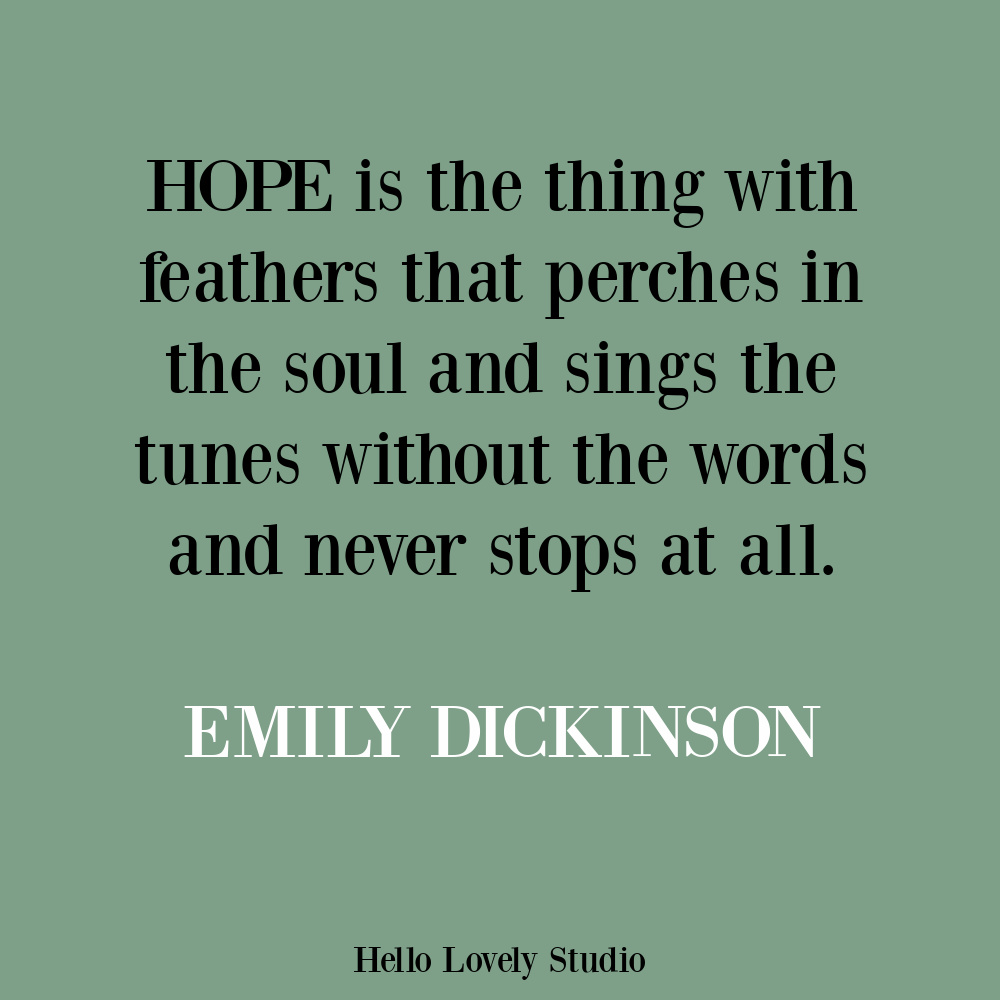 How about you? Do you feel connected to nature's cycles and changes? How does your mood change as autumn emerges?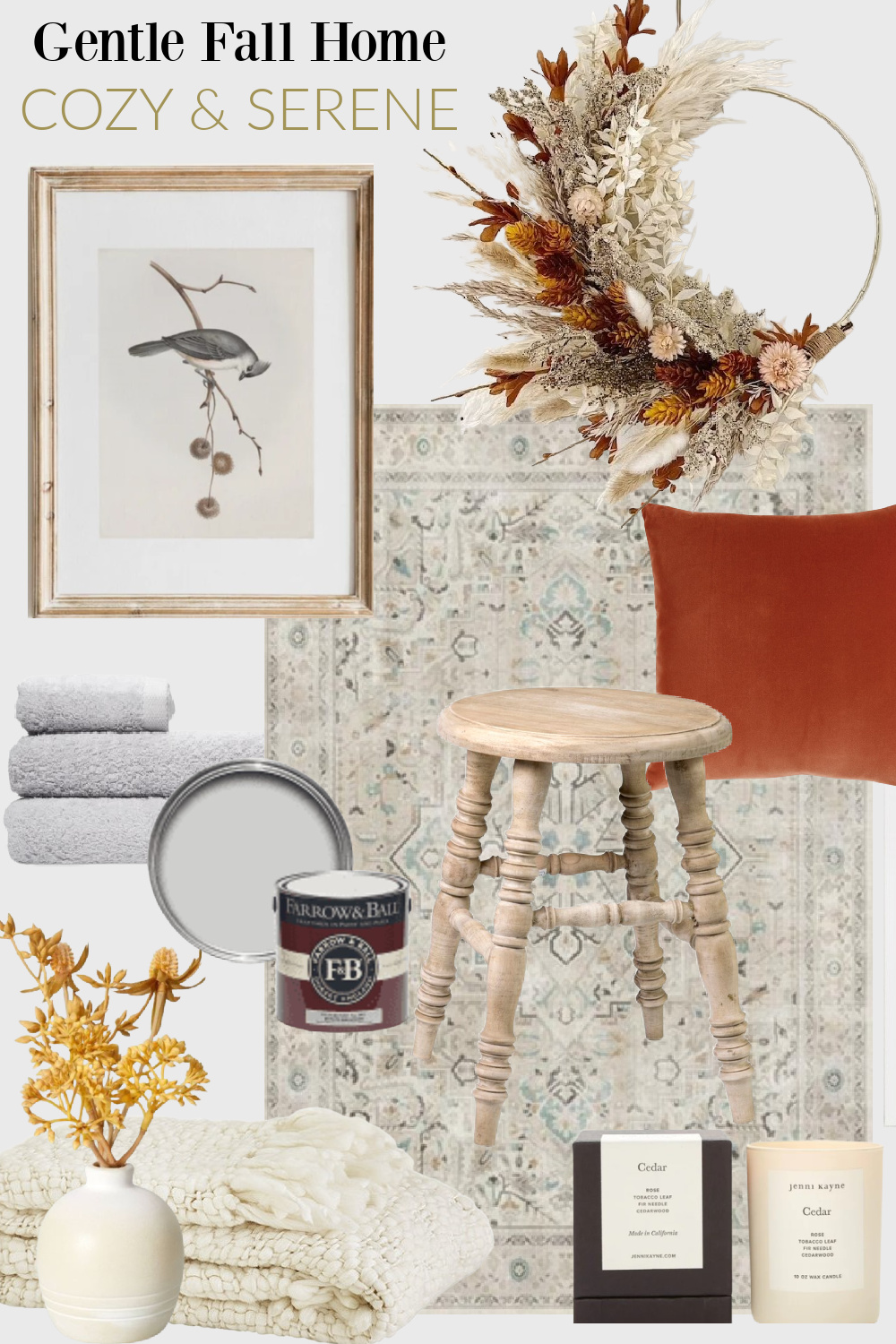 If our house projects were done and my white lilac hedged courtyard out back was all tidied up, I would invite you to a casual harvest dinner there. I would haul our long white painted harvest table to that courtyard to serve mocktails and this caramel apple sangria: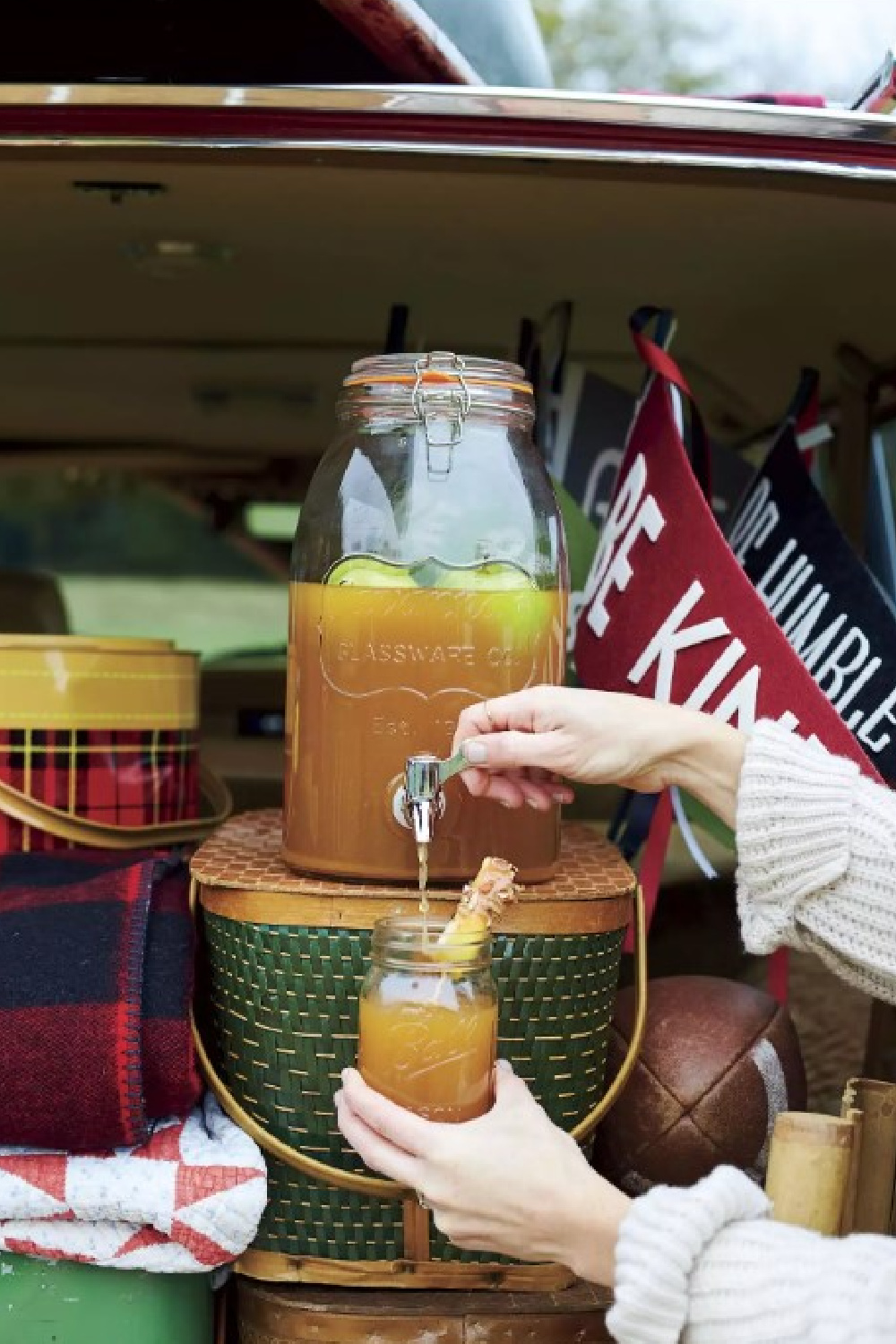 Please don't expect my table to be this pretty: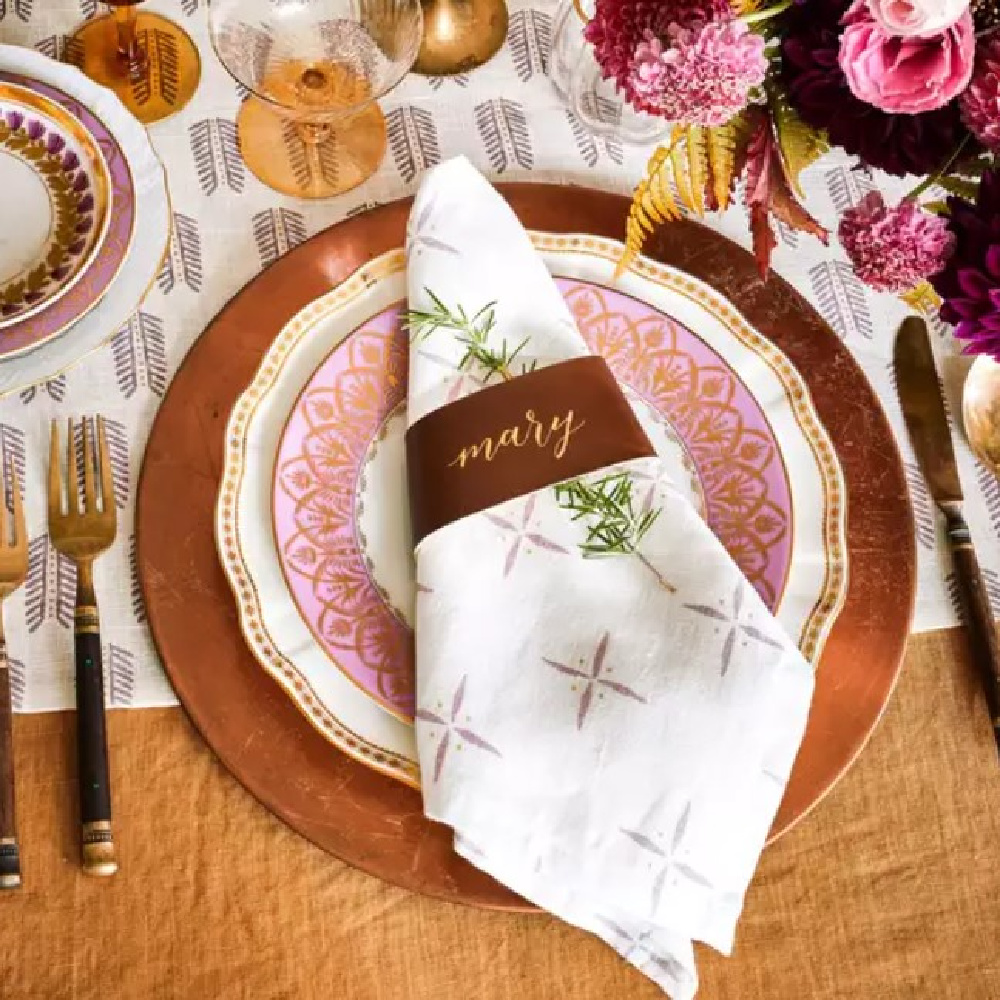 I'm too lazy a stylist for such fuss.
Cozy Autumn Feels Across IG
Fall Cozy at My House
You will rarely find russet tones or orange anything at my house even in autumn, but I love seeing pumpkin spice elsewhere.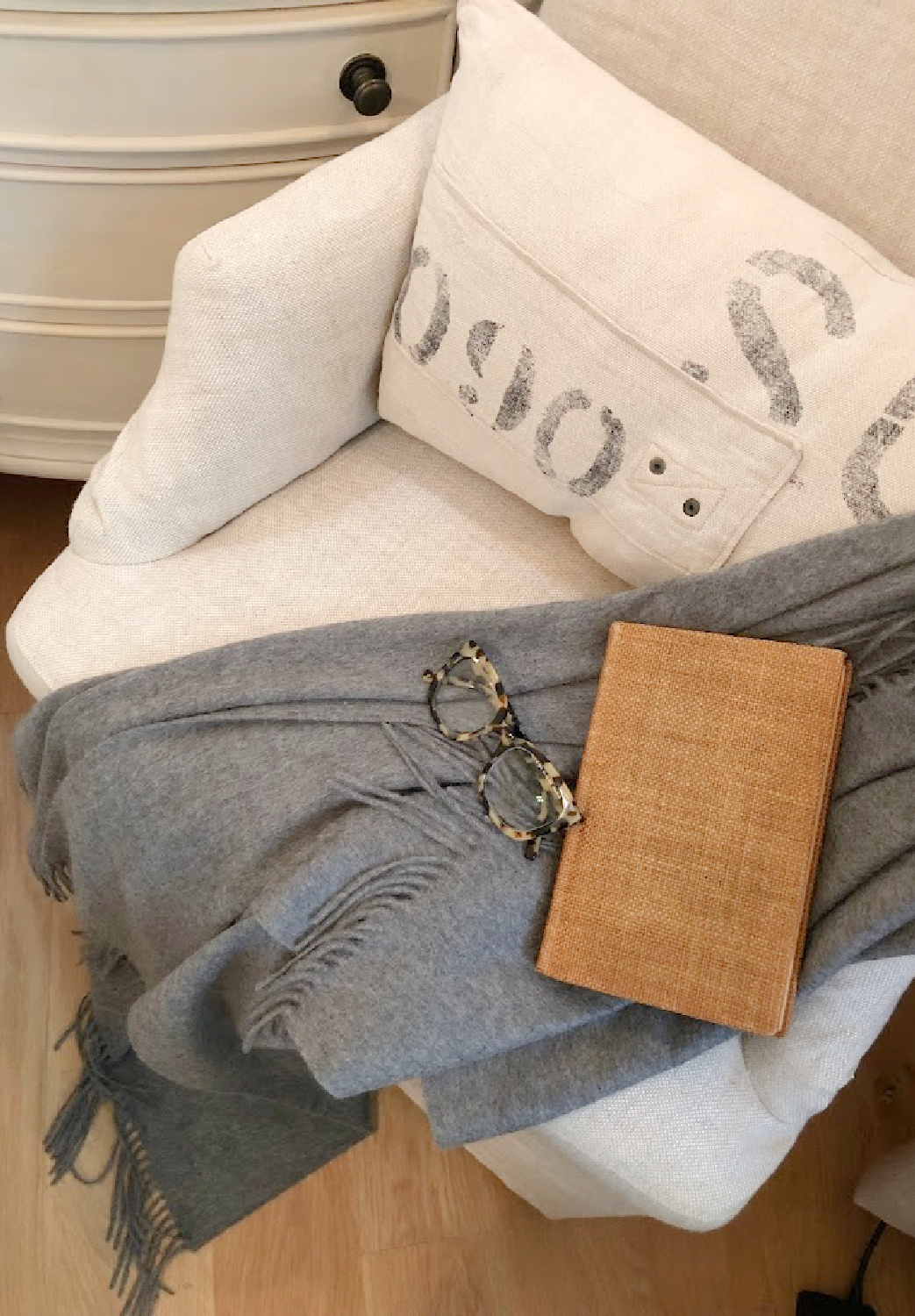 Knowing yourself and understanding how color influences you emotionally is so important. It's why we are willing to labor as we erase brown and red at the new house. The more of it we subtract, the happier we feel within these rooms.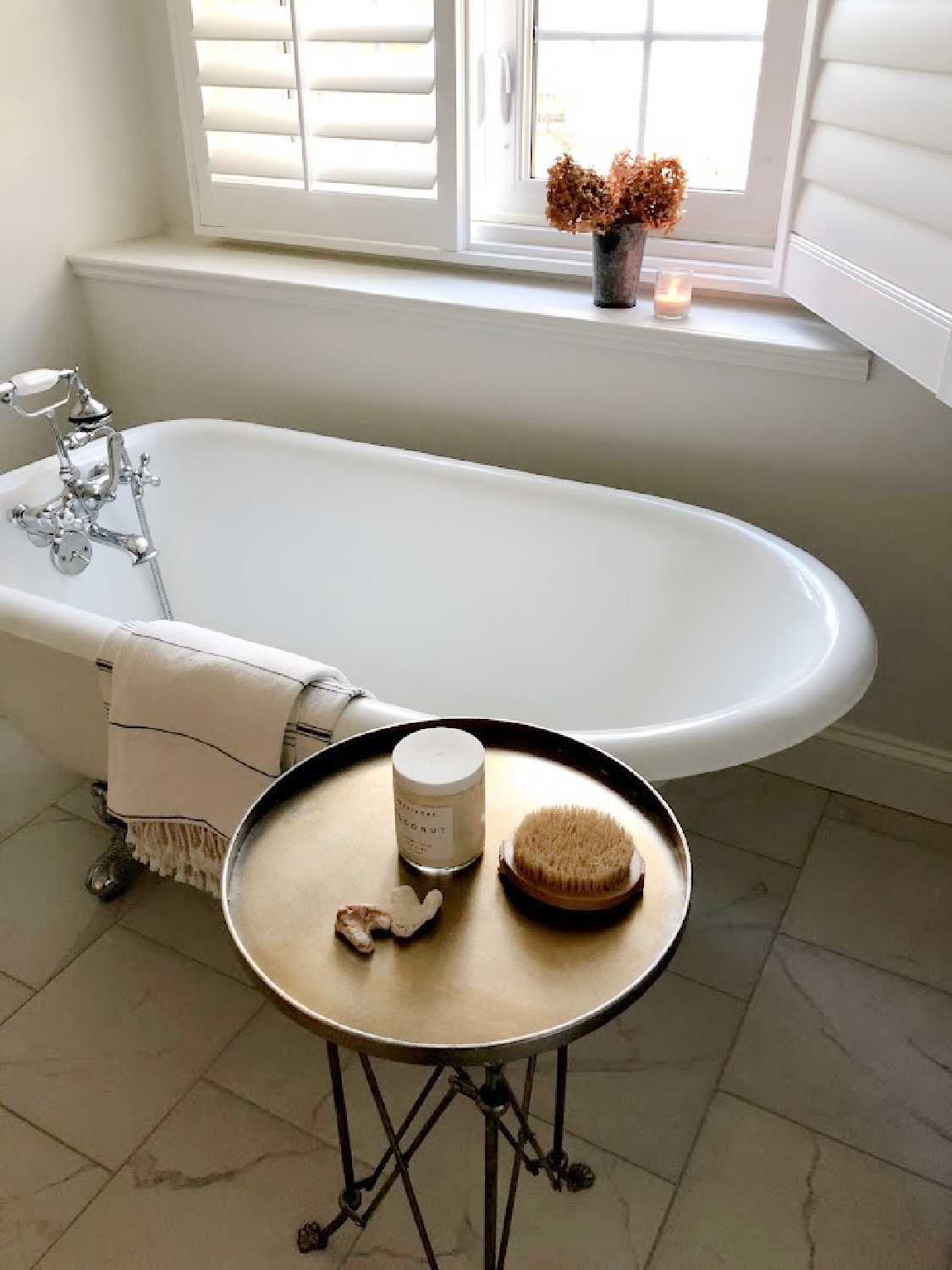 Oh, my tub at our former house! I miss that vintage maid's tub and may never find another, but we will definitely add another vintage clawfoot tub to the new bath.
As pretty as they are, it is not likely we will miss raking all these: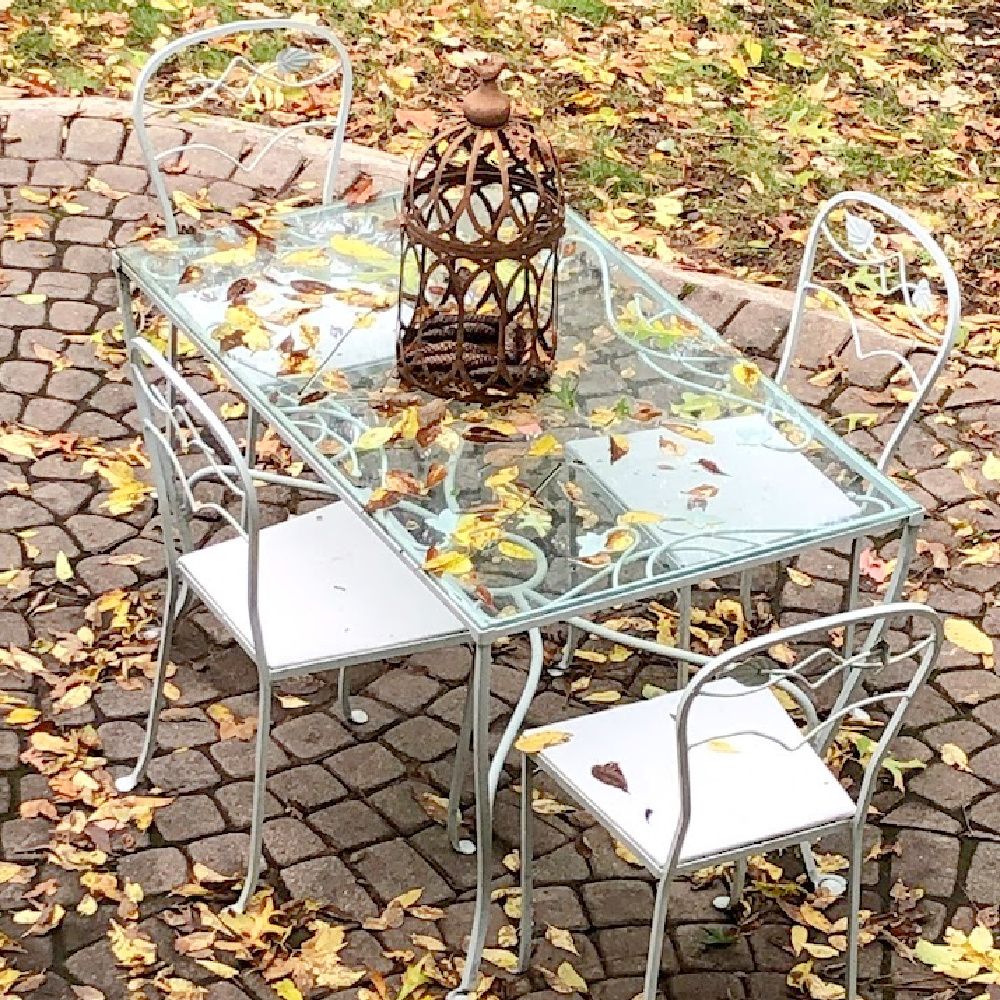 The French Nest Co Interior Design
This is my idea of cozy in any season:
There's rustic charm, but it feels so effortlessly elegant.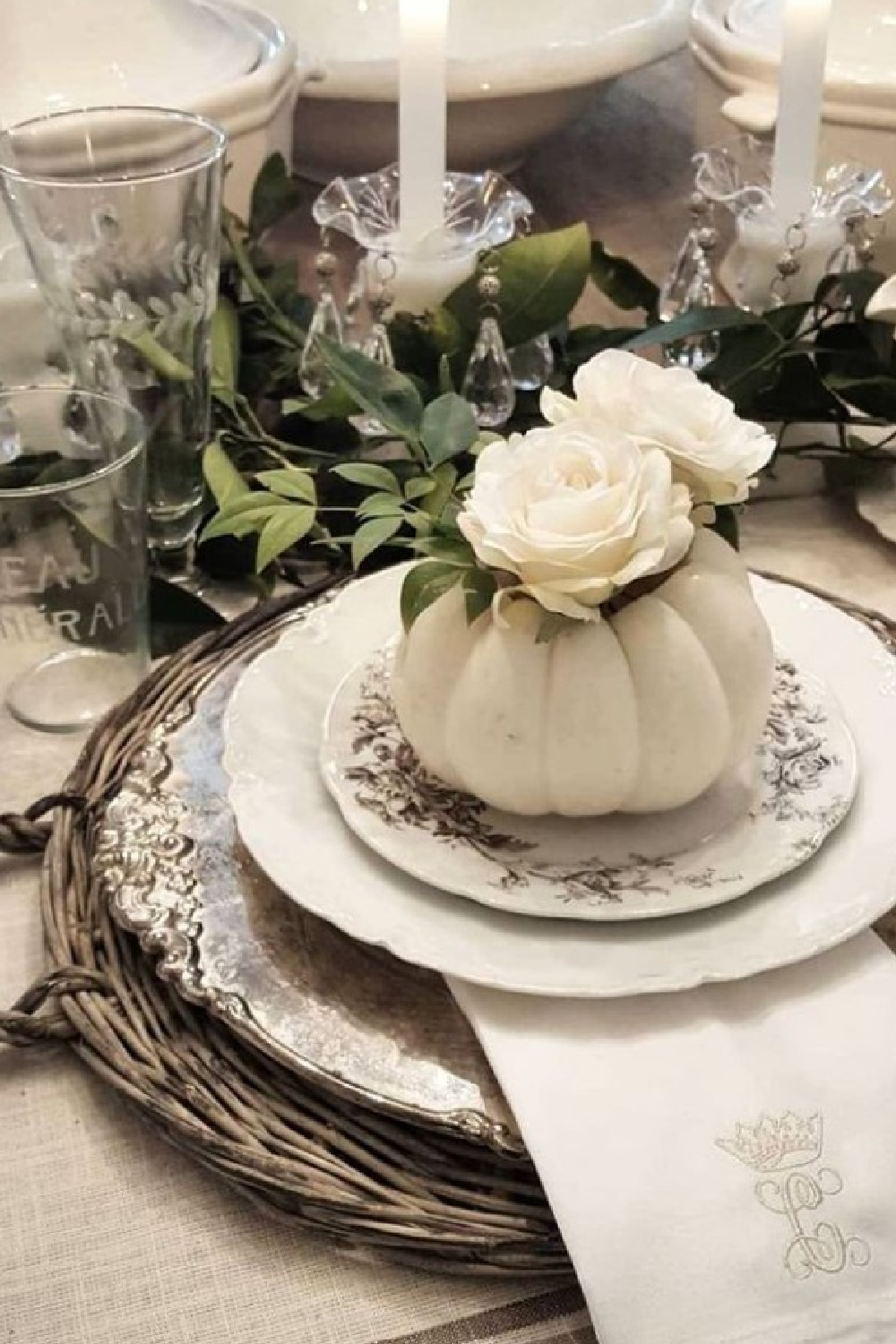 I want to copy all of this designer's tablescapes because they take my breath away.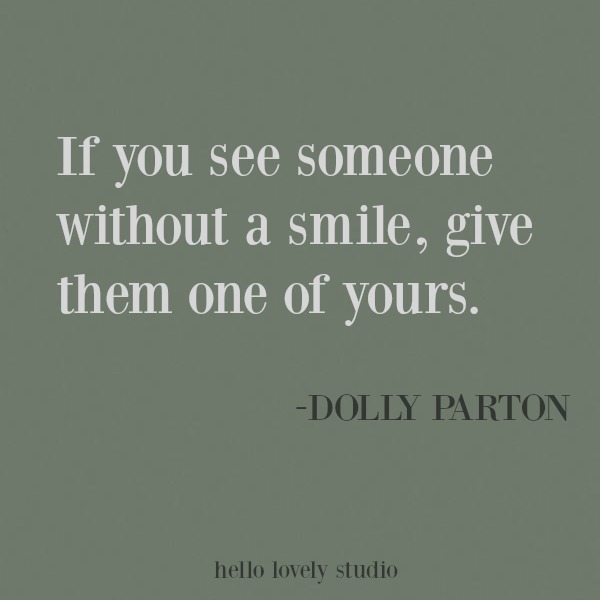 Nora Murphy Country House
I'll never forget the delight of cracking open my copy of this author's book which is an absolute treasure.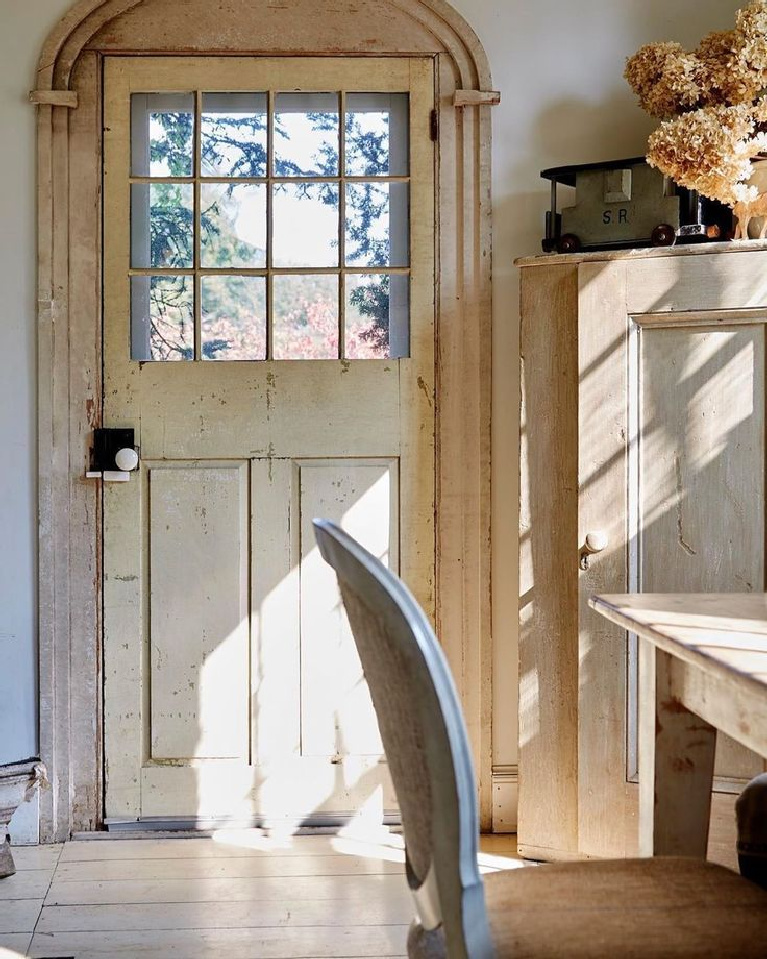 Bet you'll love Connecticut-based Nora Murphy's lovely style and feed: Nora Murphy Country House.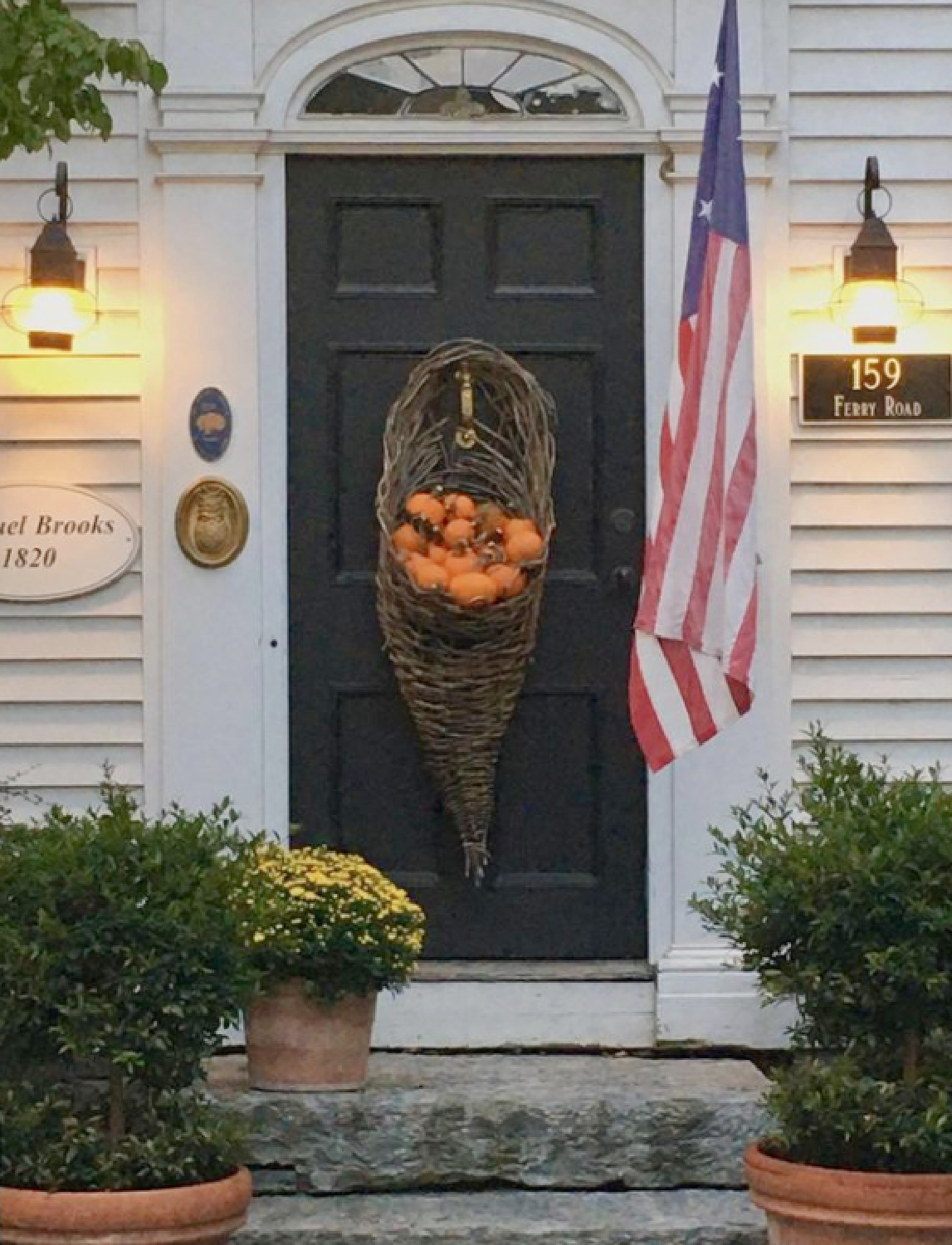 Nora's former house was such a picture of country goodness: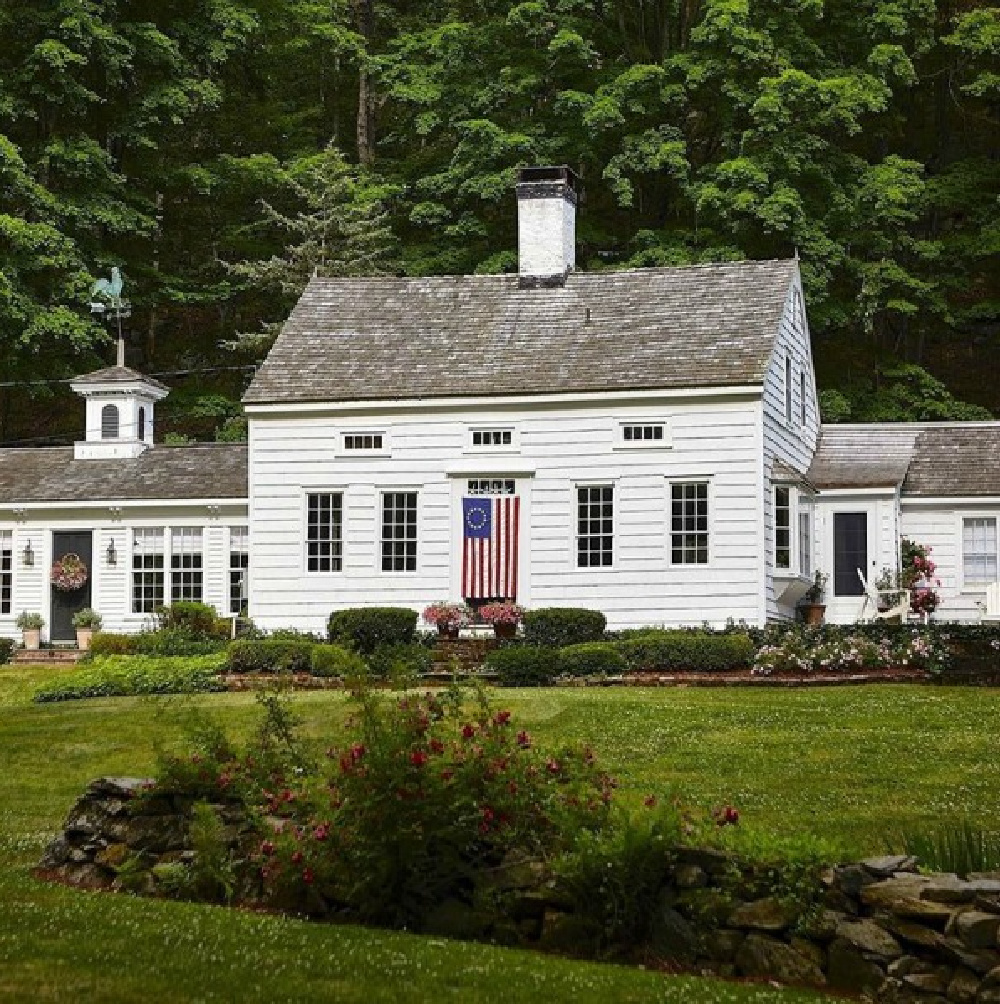 Timeless Inspiration & Cozy from MilieuMag
The beauty here is how you WON'T ever find seasonal decorating schemes or much of anything that could possibly be copied!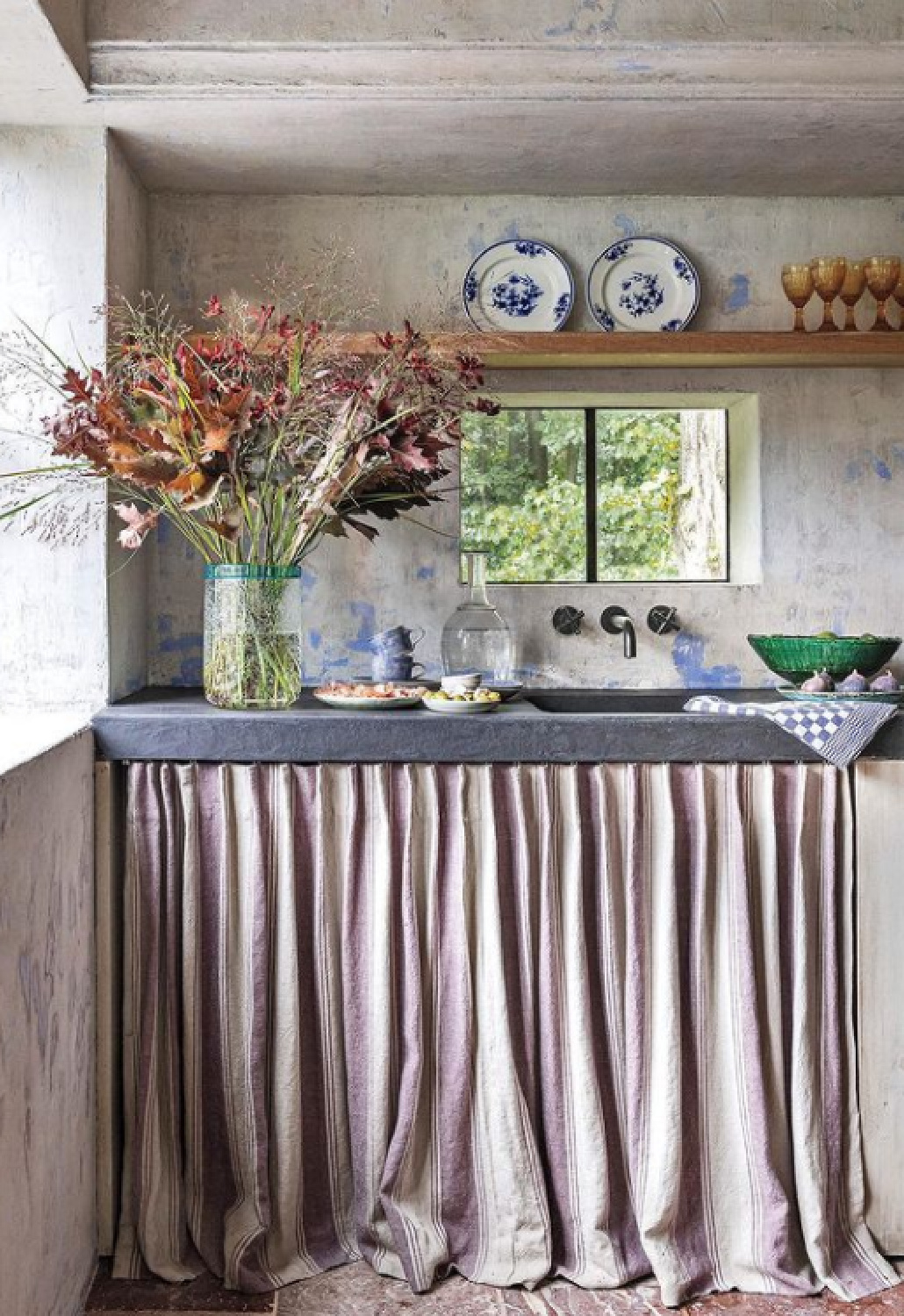 Instead, we are treated to the magic that happens when art and soul and history and innovation collide.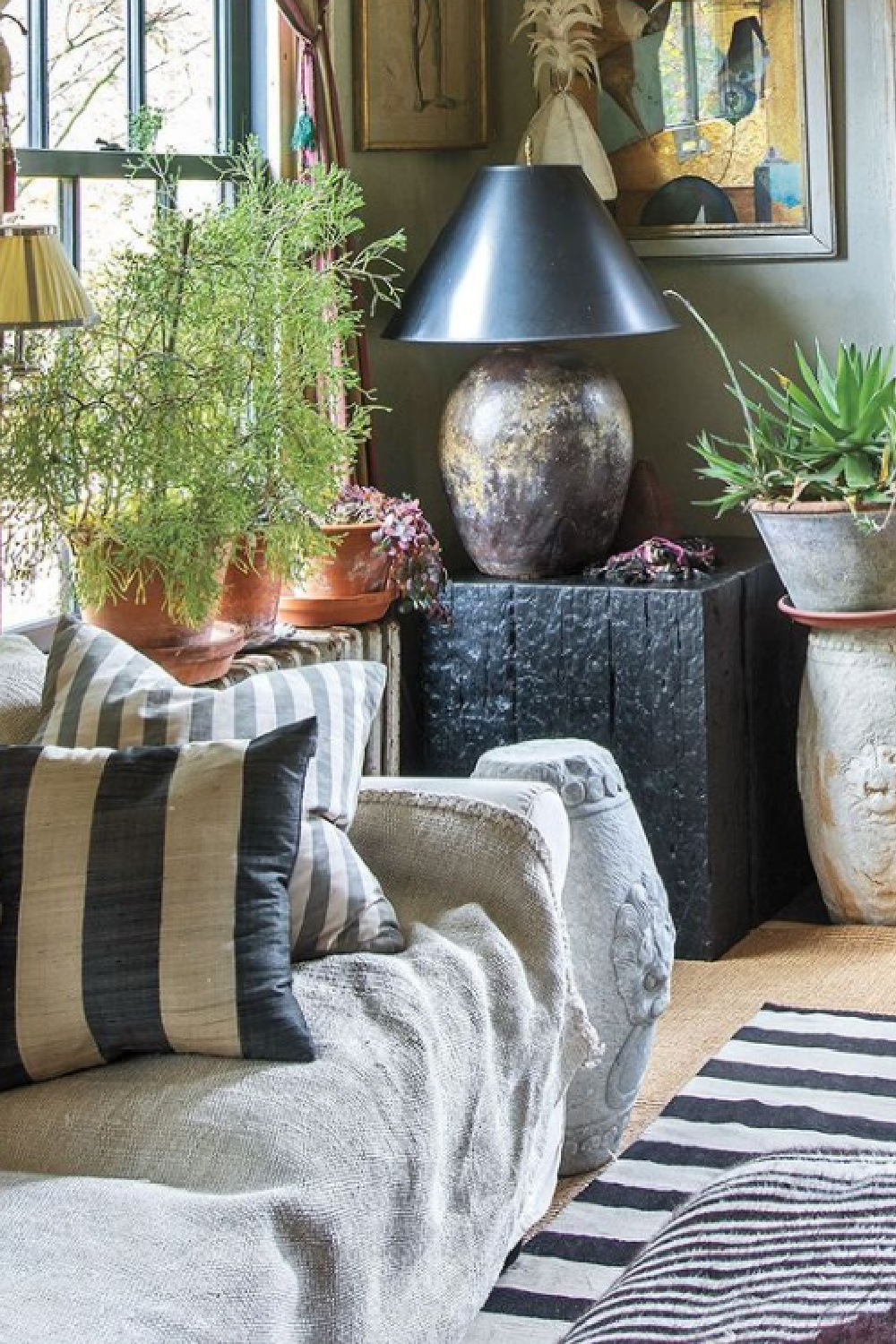 Pamela Pierce launched the magazine at a time most folks were disinterested in print magazines, and her vision continues to bear the sweetest fruits. If you don't subscribe…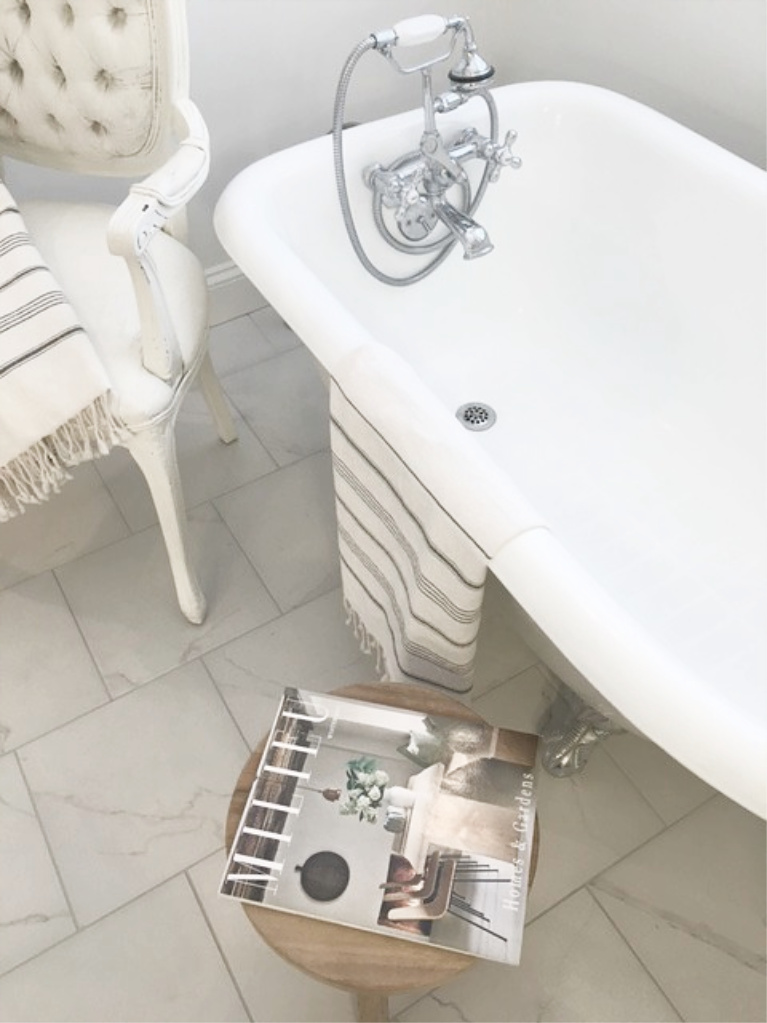 Goodness gracious, you really must treat yourself!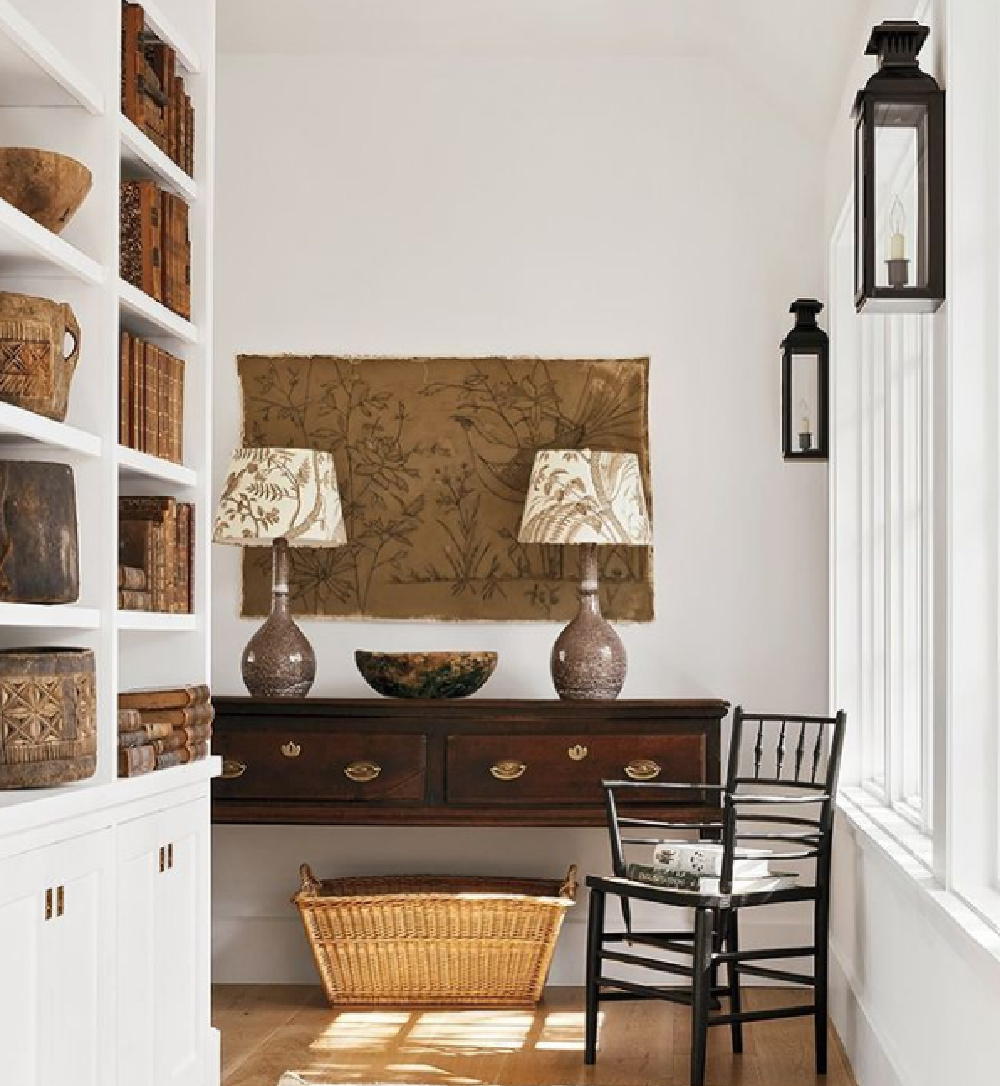 Subscribe HERE.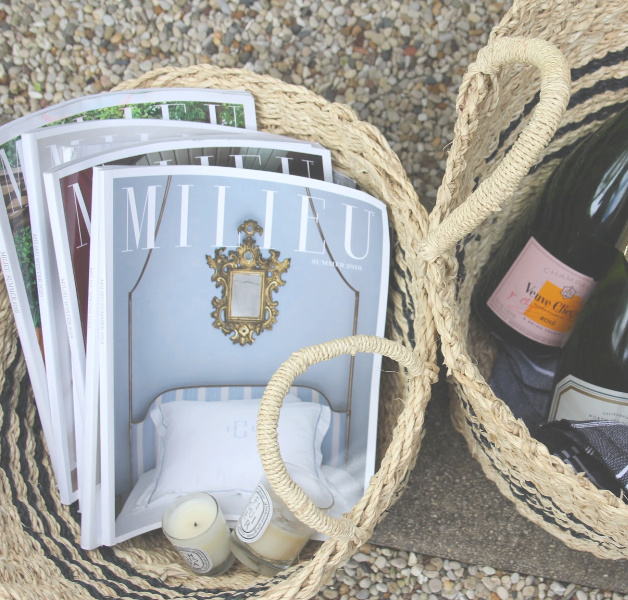 It's an education you'll receive!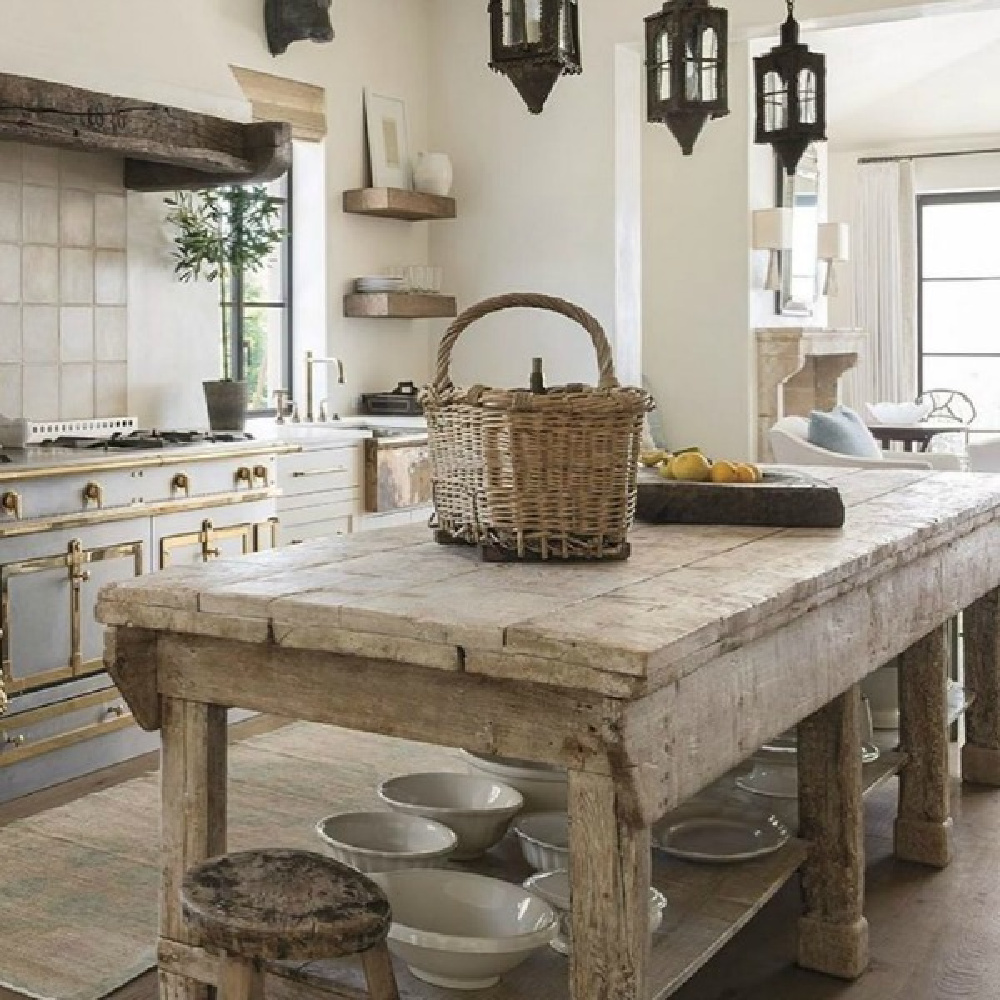 Fall in love with impossibly rich imagery and depth within Milieu's instagram feed.
Virtual Fall Comfort Food
I confessed the other day that I have already baked apple crisp five times…
and two more times this week!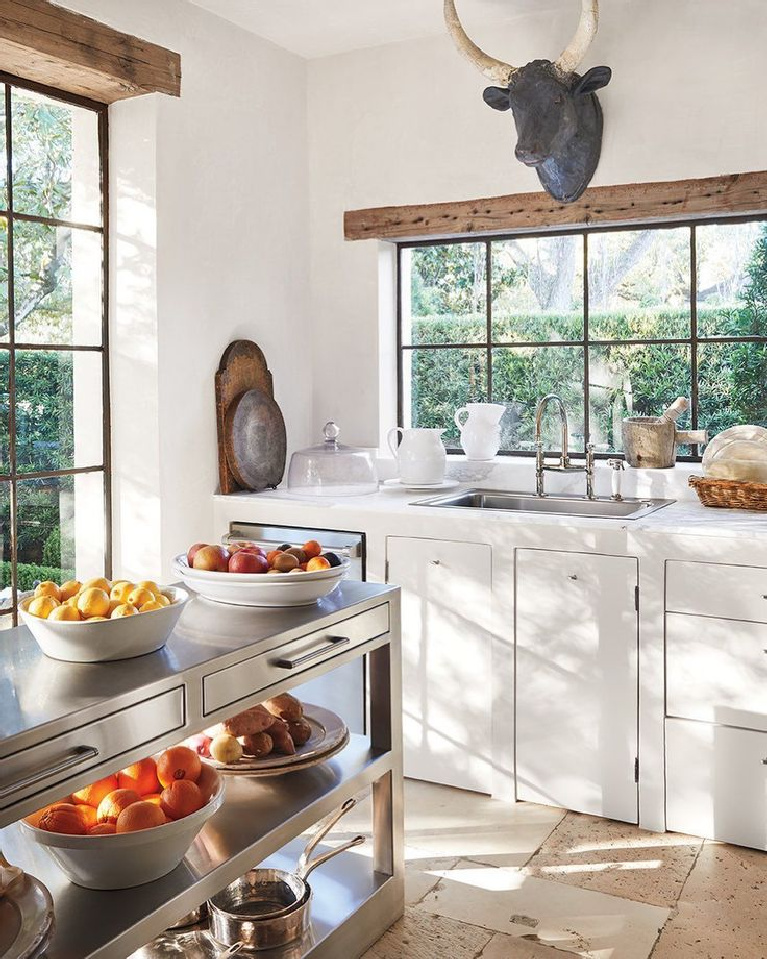 My friend Elizabeth of Pinecones and Acorns has put it on record that apple crisp is a health food.
And who am I to argue? She is a food blogger so that is enough credentialed authority for me.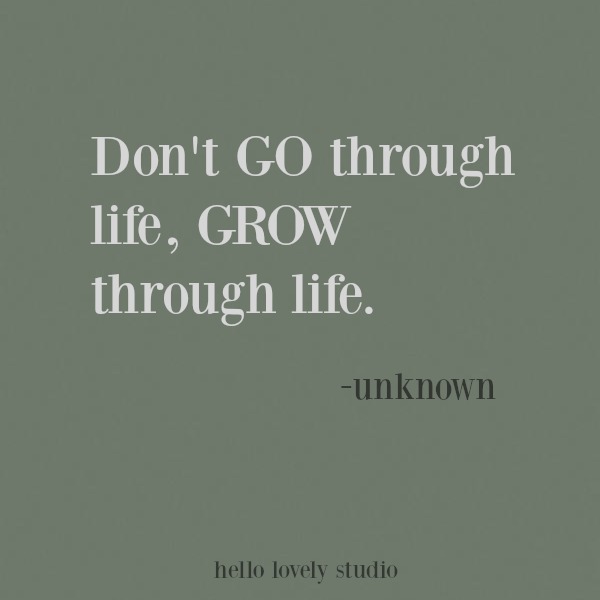 I'm so glad she takes the time to create these delightful vignettes through the seasons. Of course, pulling off a "simple" look is typically not all that simple.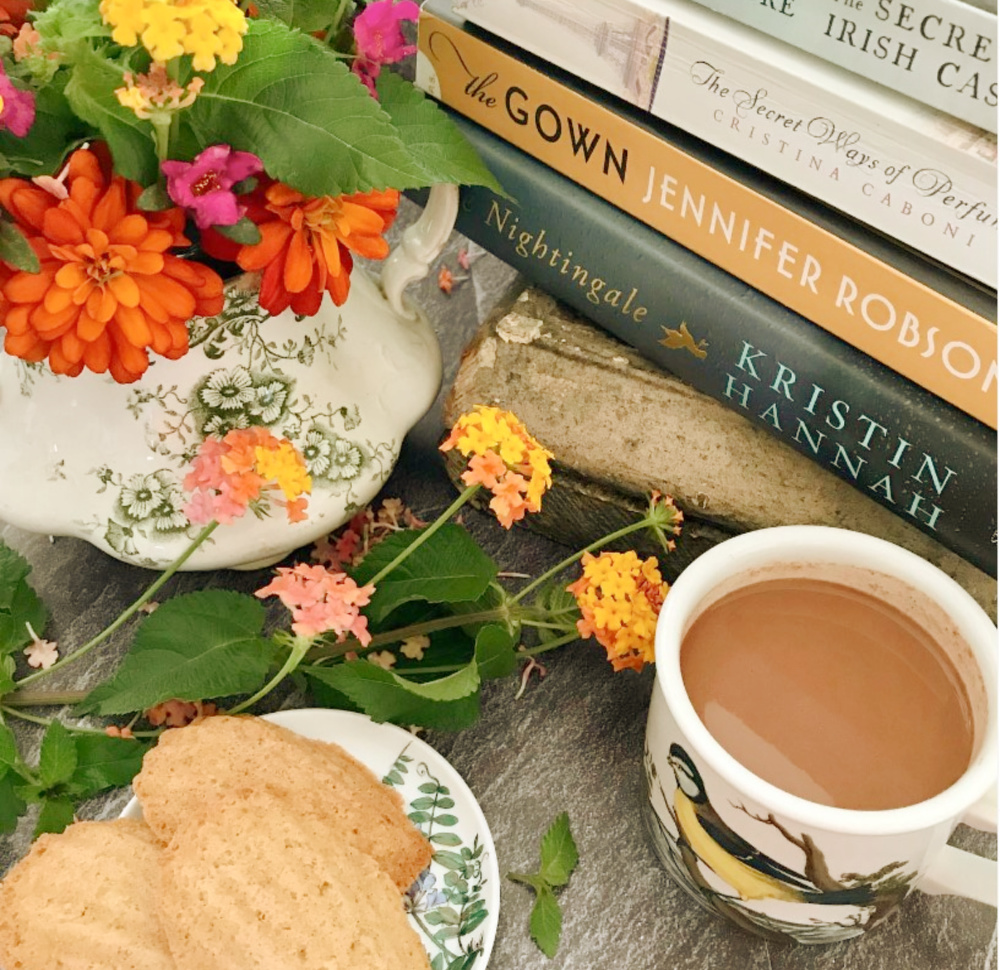 I have soooooo much respect for stylists!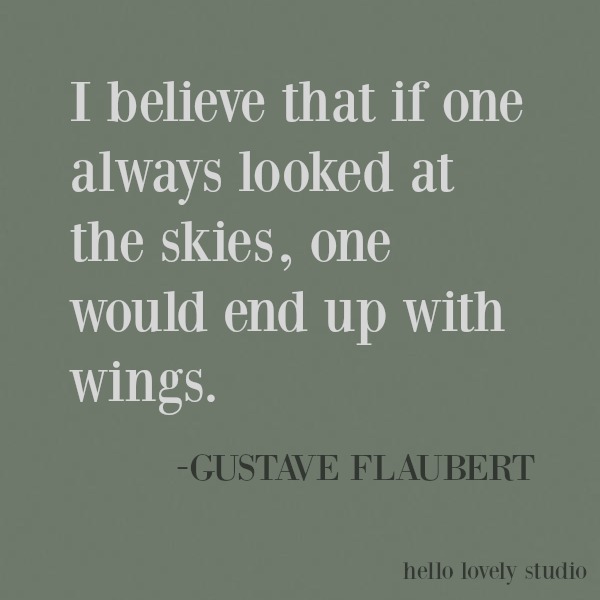 My Petite Maison
I'm not alone in my autumnal pale color palette. Tracie of My Petite Maison shares the most meditative, serene, pure inspiration in any season.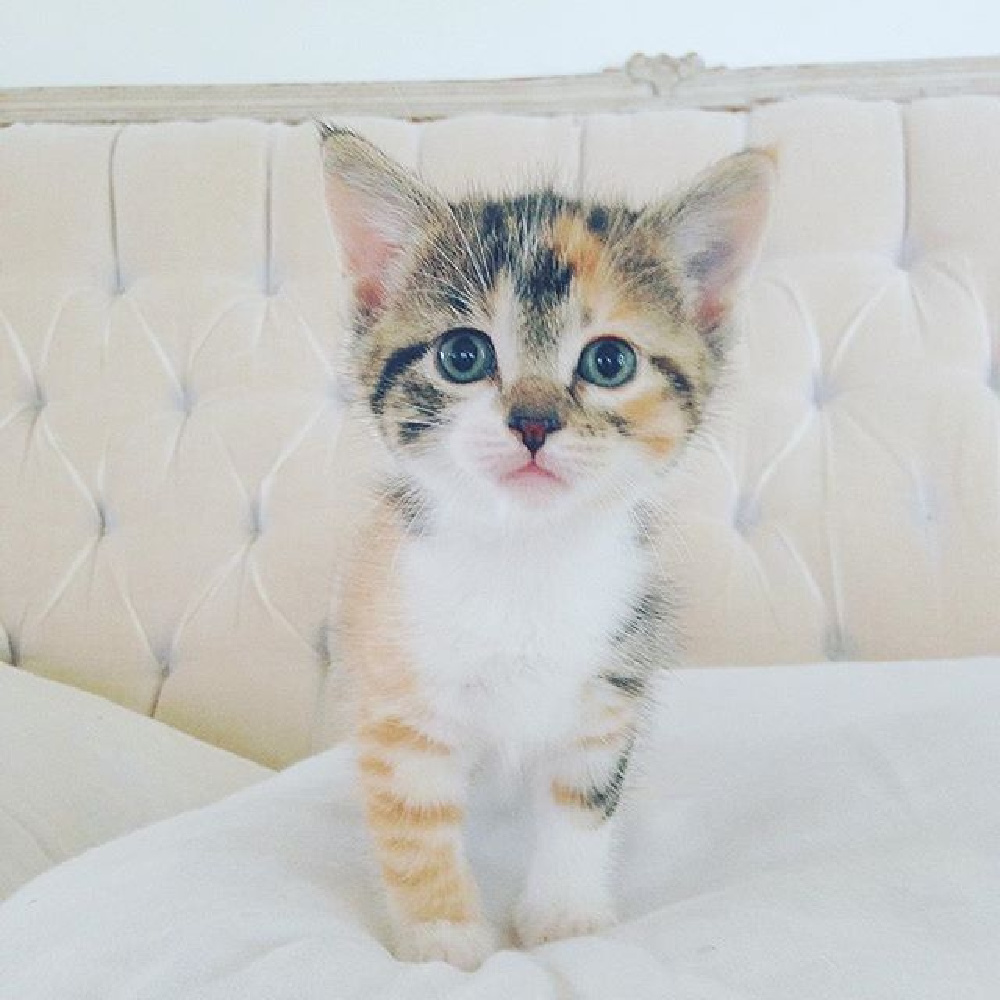 I spy so much mystery, mercy, and magic within her French Nordic vignettes and everyday glimpses of home.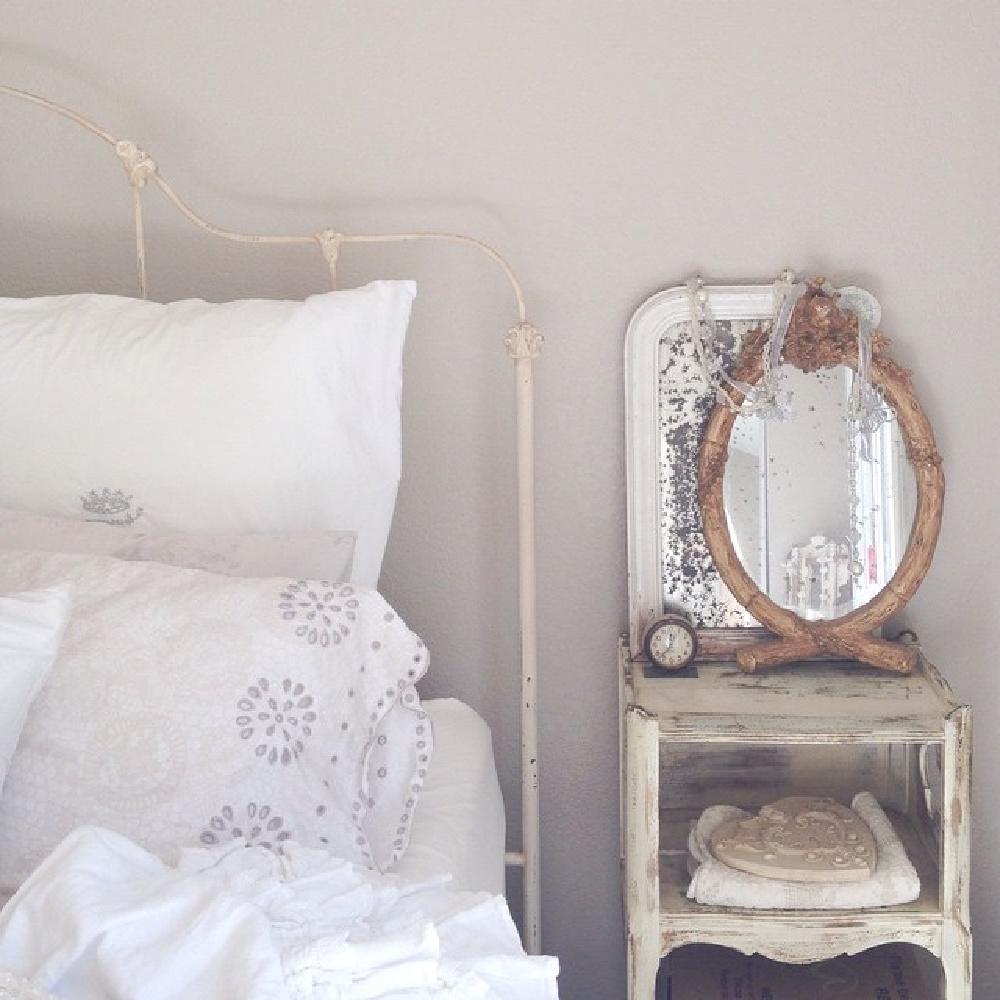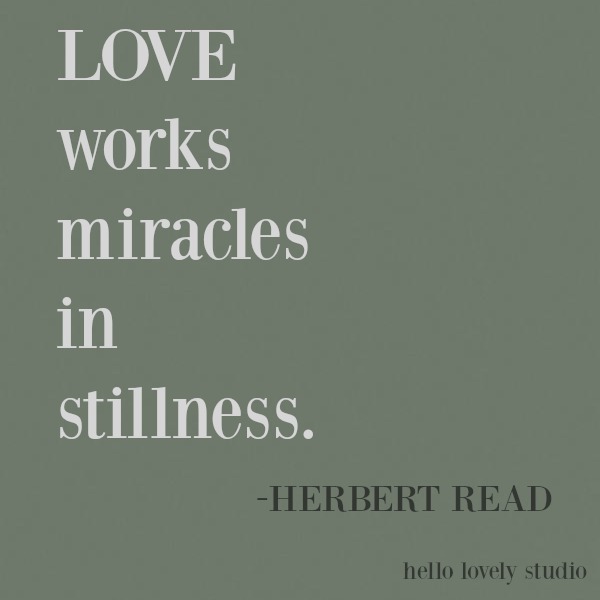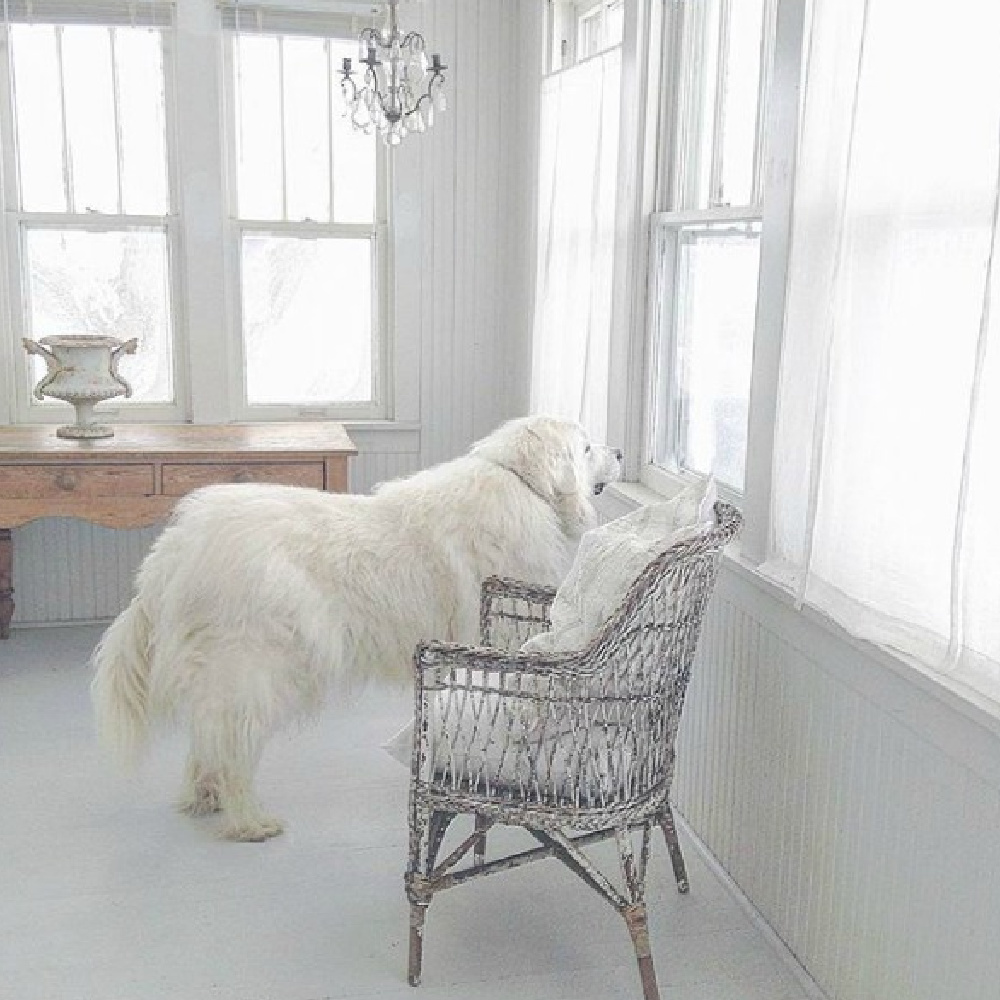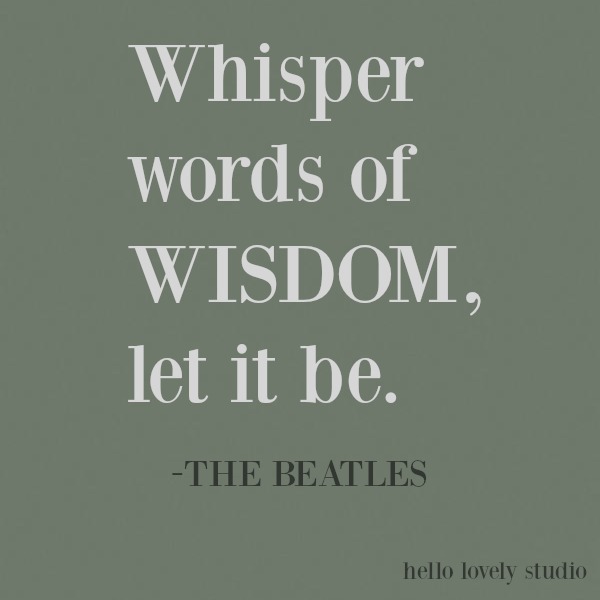 Soulful Serenity & Sophistication from Michael del Piero
With a presence in Chicago and the Hamptons, designer Michael del Piero continues to curate with rare sensitivity and grace. I could stare at her soulful compositions forever.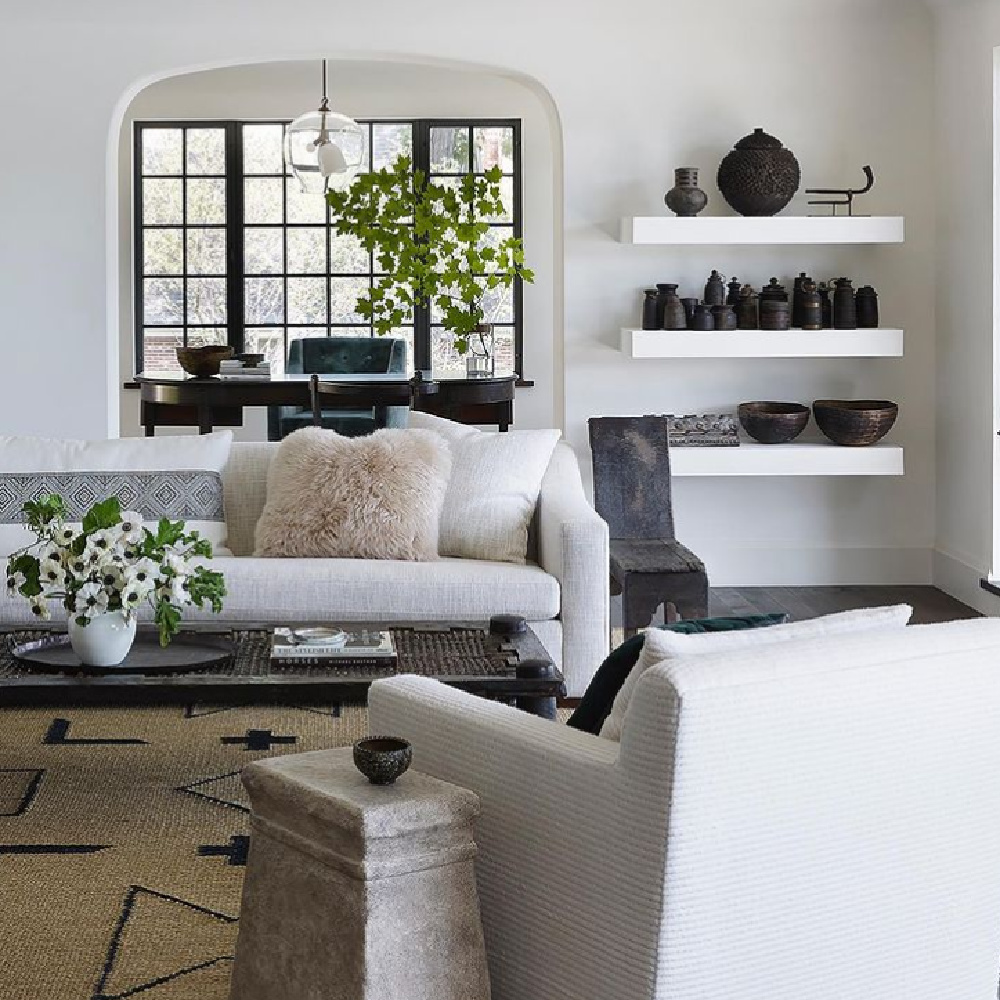 Sometimes I do.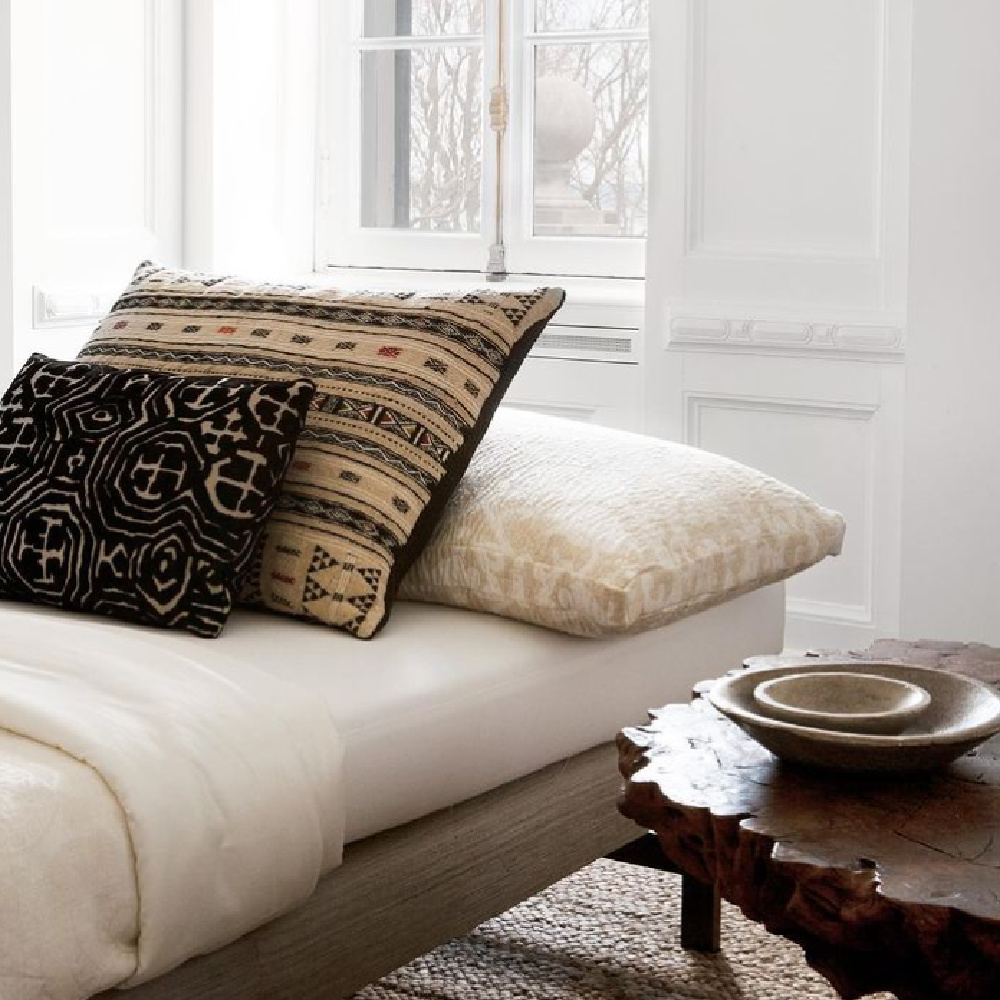 The designer is well-traveled, and you can sense that spirit in her designs.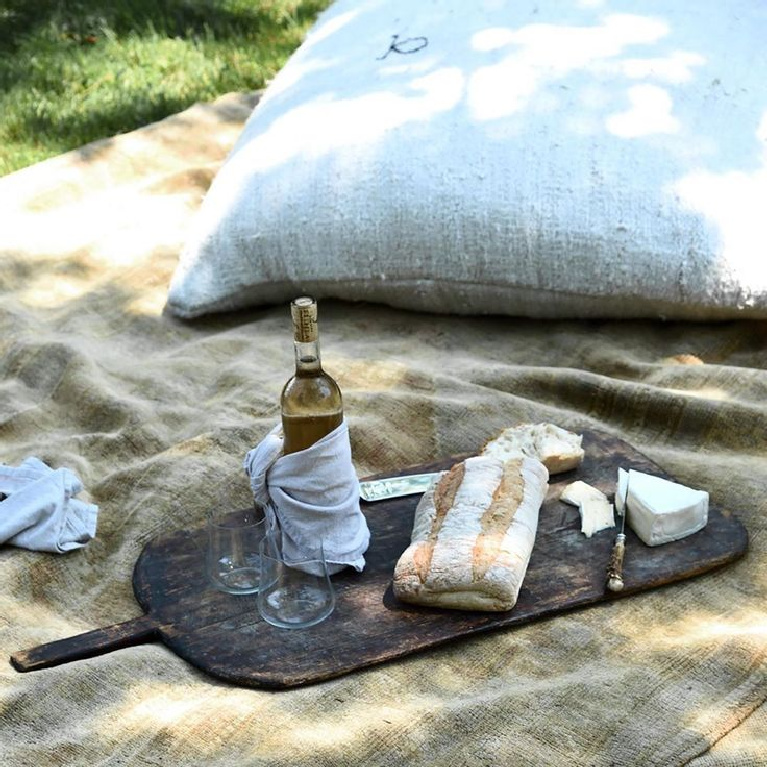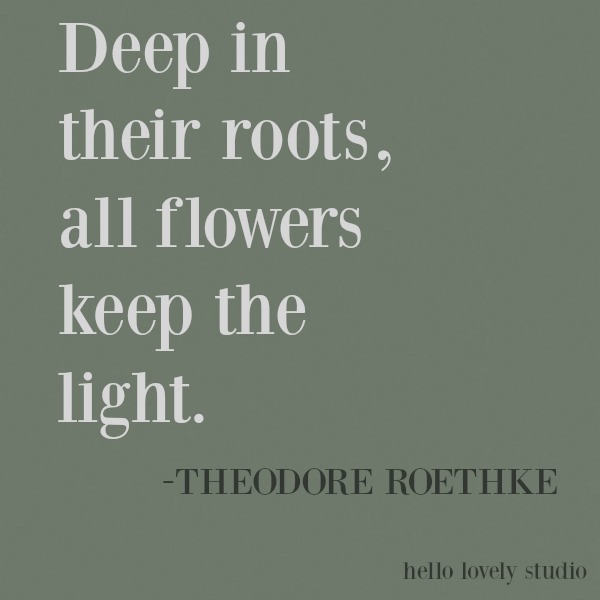 Velvet and Linen's Earthy Organic Cozy Factor
Brooke's feed, Velvet and Linen is an enduring delight.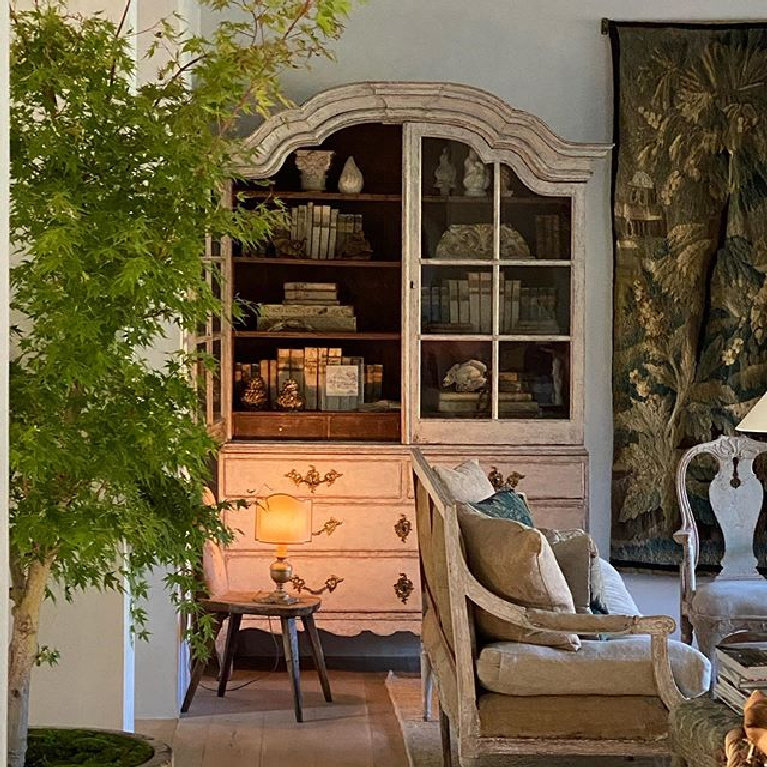 It is possible I could get through my Mondays and Wednesdays without her pygmy goats and smiling babydoll sheep at Patina Farm.
But I don't want to.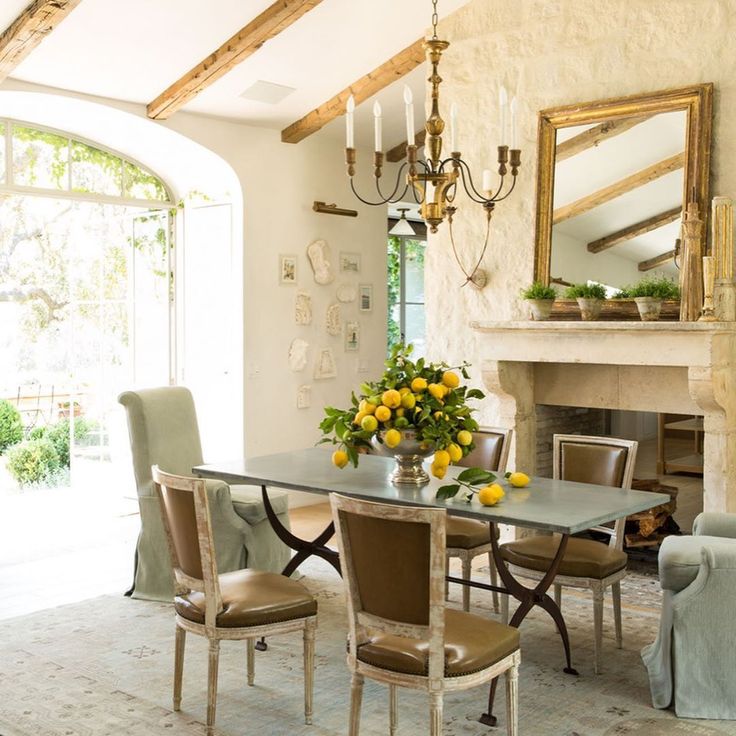 What a joy it will be to follow the Giannettis to their Tennessee home and Patina Meadow.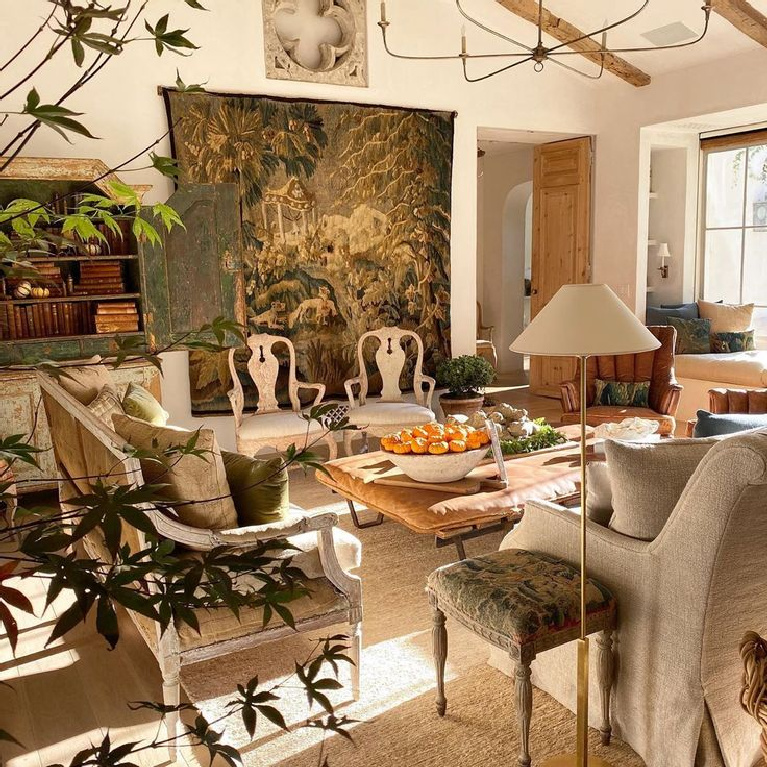 Vintage Chic & Le Cultivateur's Cozy
Le Cultivateur is the feed of a talented stylist cultivating simple beauty from her home and the fruit of the everyday.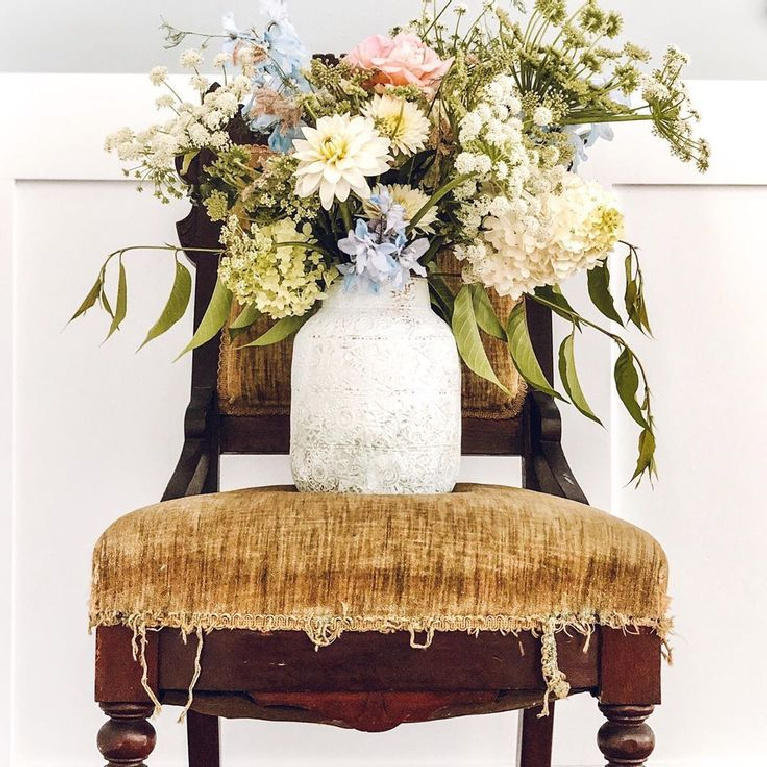 I am so grateful for instagrammers who continue to blog…it's old school indeed!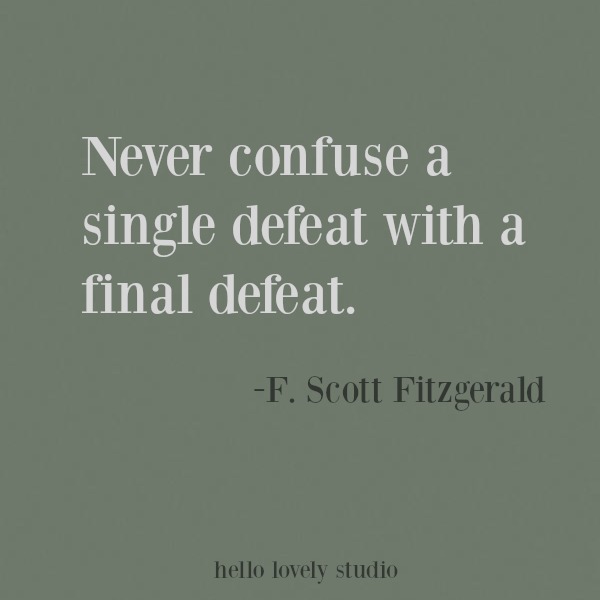 Speaking of old school, my friend Amy has been blogging since the stone ages like me…
Maison Decor
Whether she is styling purple transferware…
or building something beautiful in the backyard…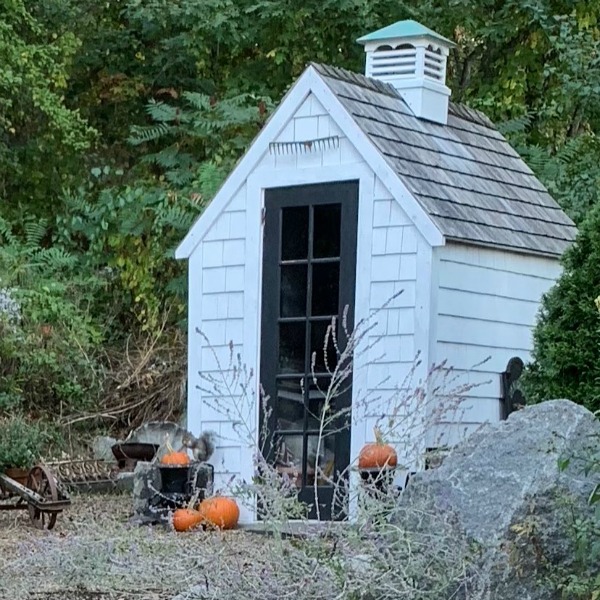 or building a lakehouse or working in miniature, this innovative artist captures our imaginations!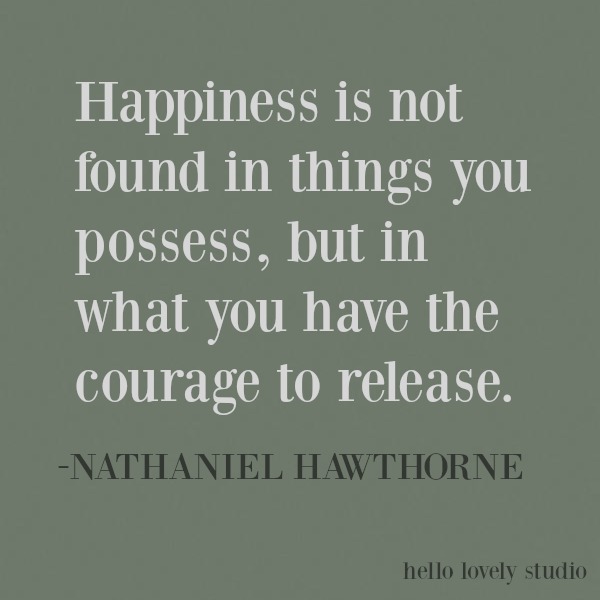 Follow the Yellow Brick Home
Our paths crossed, and I learned of Follow the Yellow Brick Home when I began contributing to a weekly blog gathering she co-hosts.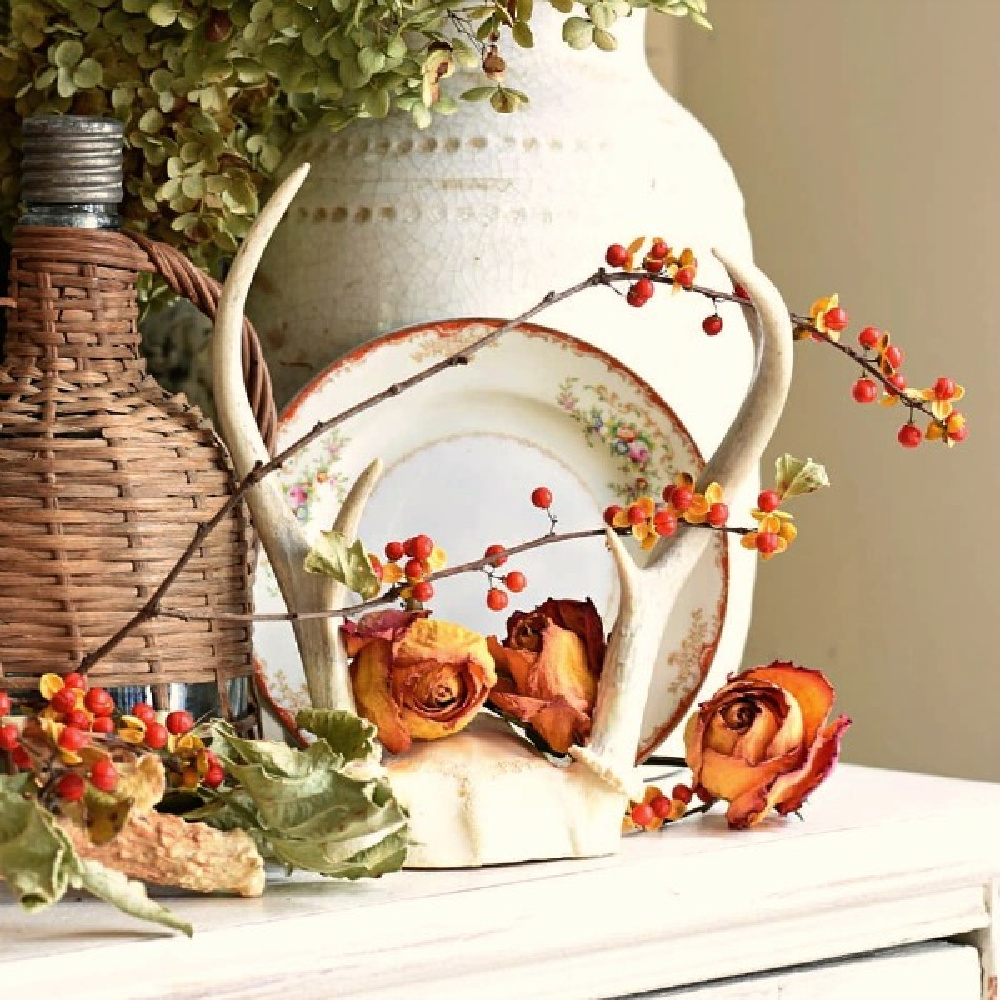 Here is an endearing blogger who freely shares lifestyle and lifegiving ideas when she isn't devoting time to her students.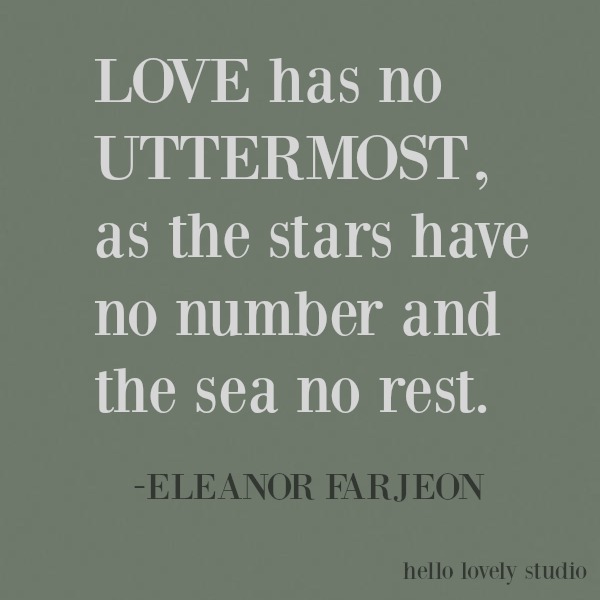 I hope you'll find loveliness and the unexpected from these sources of wonder!
Decor With Fall Feels & Favs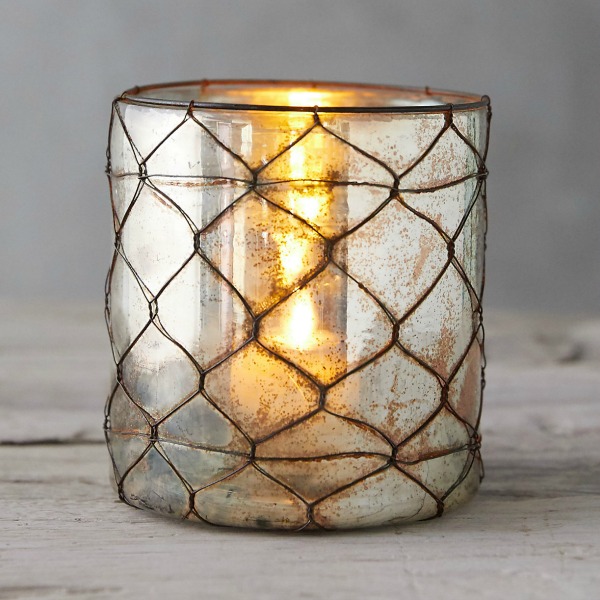 I independently selected products in this post—if you buy from one of my links, I may earn a commission.
Peace to you right where you are.
-michele
Shop for items you already intended to buy on Amazon RIGHT HERE, and also find home decor here to keep decor inspiration flowing on Hello Lovely!
Hello Lovely is a participant in the Amazon Services LLC Associates Program, an affiliate advertising program designed to provide a means for sites to earn fees by linking to Amazon.com and affiliated sites.