This photo gallery of French farmhouse style beauty and sentiments features some of our favorite interiors and gardens. They reflect rustic elegant style that inspires and are both a comfort and a testament to what hard work (and a dream to own a French country home!) can bring to fruition. Also see this post for the full scoop on Vivi et Margot, a shop born after a young family restored their 150 year old French farmhouse near Bordeaux. You'll also find photos of my own interpretation of French inspired style as well as designer favorites.
8 Secrets to More Authentic French Style Farmhouse Decor
Secrets? I can read your mind: "Why are you calling them secrets and what makes you an expert anyway?"
I independently selected products in this post—if you buy from one of my links, I may earn a commission.
Maybe they aren't secrets outside of mainstream America, but one peek around Pinterest, and it would seem there are endless inauthentic attempts.
The look often falls flat without understanding of what undergirds this design style and makes it so charming in the first place!
1. Bear in mind where French Farmhouse style originates.
French farmhouse style originates from the lovely landscape of rural France with its hills and valleys. If you can't travel to the south of France, do spend time online or at the library studying the region to better understand the romance and allure.
2. Genius Mix Masters
There is often a sense of refinement in French Country homes where a mix of old and new feels balanced and sensible, yet also soulful and interesting. Old World charm, collected antiques and family treasures impart a sense of rich character.
3. Mismatch Magnifique
Plenty of Americans still opt for matching furniture sets that fall from favor after a few years. This would never do for a French farmhouse.
A French country approach to furnishing a home is relaxed; the goal is a custom, harmonious and also undone look (appears un-decorated and never overwrought).
4. Refreshingly Frugal and Functional
French farmhouse style is practical since home decor pieces tend to work in a variety of rooms and can be moved around to function flexibly.
Since many furniture pieces are weathered, chunky, and not terribly delicate, pieces get better with age and use. They work hard no matter where they are put into service.
5. Honoring Nature
Oh the climbing vines and blooming loveliness creeping up the walls of Charlotte's home!
The French love their gardens and bring flowers inside for casual display.
Depending on the region, sunflowers, irises, and poppies are common blooms flourishing in the French countryside.
6. Distress is Not Distressing
Since French Country is a style which imparts a sense of age and tradition, scratches and rust as well as signs of wear are celebrated.
Perfectly new painted finishes rarely blend as well with antiques and vintage pieces. The same is also true for rugs. The French don't shop for a new rug because of fading or fraying since this look is deemed attractive.
It is common practice to use something until it is threadbare and beyond useful. In fact, distress and wear from use are honored and exalted in French Country design.
7. Patience, Mes Amis!
The French typically take a decidedly patient, unhurried, and also not-too-serious approach to home decor.
The look unfolds over time as family heirlooms are passed down through generations.
8. Trends? Look the other way
Rather than redecorating every decade, the French understand timeless beauty and prefer: timeworn finishes, patina, and character from age.
It's an elegant, sophisticated look which is never contrived or overthought.
How do the French accessorize in their French Country homes?
Unlike a lot of American decorating styles, French Country home decor accents always have a purpose. For example, plates may be hung decoratively on the wall, but they can also be pulled into service.
Baskets, jars, vases and earthenware are staples that can be utilized rather than simply collect dust on a shelf.
Open shelves in the kitchen are a good example of how beautiful everyday items can be accessible and also adorn the space.
French Country Influence at My Home
Our former home with its Nordic cottage style exterior and timeless interiors was inspired by French Farmhouse style and Belgian design sensibilities.
In addition to the French country courtyard with its pea gravel and serene color palette,
there are many moments inside reflective of a more European country inspired home.
For example, you cannot miss the abundance of Belgian linen and pale colors that feel so natural and beautiful to me.
French Country Unfussy Aesthetic
French farmhouse and French Country interiors feature a mix of country warmth, sophistication, and simplicity that are undoubtedly less fussy than many other decorating styles.
The decor is rarely fussy, too bold, or too froufrou. (The French picnic scene above is for me indicative of a more laid back luxe vibe.)
However, unfussy doesn't have to be mean overly informal. My Arizona home was decorated with a French Nordic style (very minimal and lots of white) and could even be considered "dressy."
Pale Colors
Neutrals, whites, and pastels often play a starring role in French country interiors because they lend themselves to a serene mood and a sunnier atmosphere.
What may be surprising to many is the wide range of pale colors from which to choose!
French Country Baskets
Baskets are often a recognizable ingredient in many French farmhouse inspired homes.
Not only useful for a variety of tasks, they also bring texture to a room.
I love how Charlotte of Vivi et Margot displays the beautiful French baskets from her shop near the door.
Cozy Romantic French Country in Houston
Ruth Gay's glorious home is a study in French country colors that is worth noting.
The warm gold of the reclaimed stone walls sets a sunny tone and adds so much texture. Notice there aren't bold "pops of color." Rather, the contrast is low, lending a calm mood.
Elegant Yet Approachable
For a more thorough discussion of rustic elegance, do see THIS.
If you train your eye to notice some of the common denominators of French farmhouse charm, you'll note that almost all of the decorating inside and out is rendered with a light hand.
In contrast, many American country interiors seem to take the opposite approach with a more is more aesthetic.
Even these outdoor scenes from a dining area in this farmhouse near Bordeaux inspire with an understated, hushed color story. Do you love the curves of her kubu chairs?
They are similar to the grey kubu chairs I have shared from my own home:
I'm also partial to thse beauties:
They just scream SUMMER and invite us to slow down and relax, oui?
Do you also love the pea gravel look of a French farmhouse garden or patio?
And these checkered linens feel essential to a French picnic.
Love for the Threadbare
Even something as simple as worn linens speaks to a more laid back, unfussy Country French vibe.
Worn fabrics and even mends to textiles and linens are celebrated, not avoided.
The practical sensibilities consistent with French country living are so appealing because they support philosophies of timelessness, sustainability, and humility. So much of modern life has become disposable or wasteful. Here's a way of life that reinforces something different.
"Undone" and Not Overwrought
Getting a look that feels "undone" actually takes some mindful effort.
Ahhhhh, lovely French summer living…baskets: Vivi et Margot.
Get the Look!
Even fresh flower arrangements are not over-thought or overdone. The simpler the better!
French Farmhouse Decor Inspiration Ideas & Decorating Ideas!
Timeless Decor Furniture & Decor
I love timeless…for example, the sort of decor un-influenced by what is currently strutting down the runway.
It won't look silly in a couple of years because it is connected to the past yet remains relevant now.
My Own European Country Inspired Bedroom & Bath
When I discover beautiful finds I use in my own home, I love to share them. Here's a girly bedroom in our former home with French inspired touches like the Paris print and curvy headboard.
Even though the statement wall in our bedroom was rustic reclaimed wood, the hushed color keeps everything from feeling less feminine.
A Louis style chair and a vintage clawfoot tub in our bath add elegance to be enjoyed every single day.
Pretty, Timeless & Tranquil French Inspired Pieces
This loveseat looks so sumptuous and would work in a variety of spaces including a smallish apartment.
There's something magical that happens when you combine more rustic pieces with elegant ones. Luxurious bedding on a country style bed elevates the look and more importantly, the feel of a retreat.
Lovely Display Cabinets
Don't you love how a cremone bolt adds instant age and elegance to a cabinet?
Which one do you prefer: the arched top or straight?
I can't decide! I love the two-toned thing happening on the cabinet above.
Martini Table Finds
While this may not shout "French," the curves and silhouette are suggestive of elegant French style.
If the above accent table is suggestive of French country, the diminutive table below may be more modern French.
The table below is a favorite of mine, and the friendly price means you can snap up two! Imagine the uses – beside a bed or in a bath or even as mini bar.
Pretty Headboards & Bed Possibilities
I have crushed on this bed forever and would love to welcome it into my boudoir!
This bed is calling my name too as I can imagine how comfy all of that upholstery would be.
French Inspired Timeless Chandeliers
I'm a strong believer in candle-style chandeliers everywhere: pantries, laundry rooms, bathrooms, etc.
Who can resist a French blue check?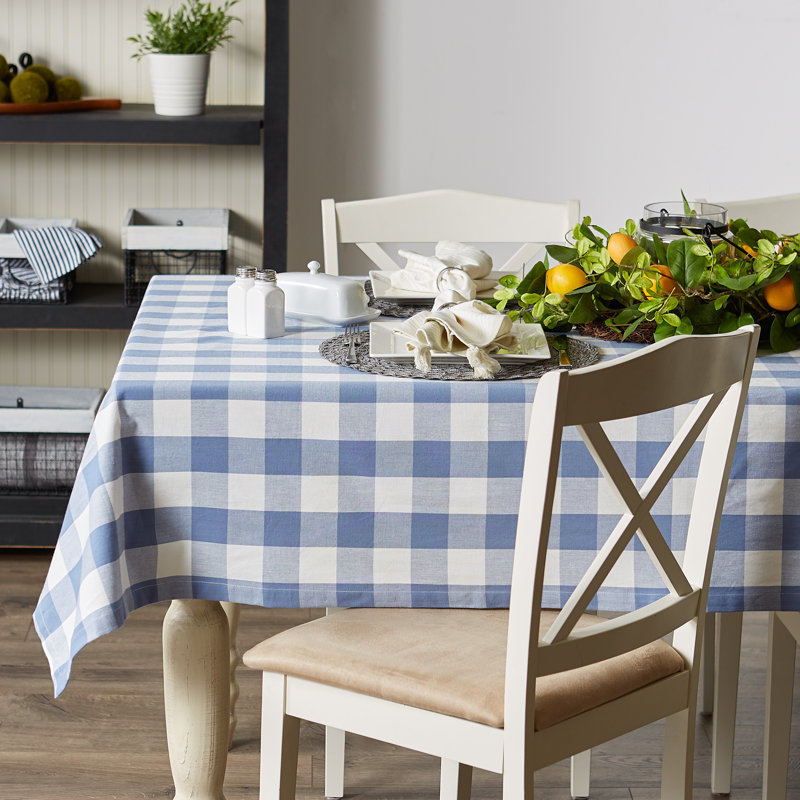 French Farmhouse Design Inspiration: Interior Paint Colors
It can be tricky to know where to start with paint colors even when you have decided on neutrals and French farmhouse style. Start with samples and take your time!
But which samples?
Consider some of these options provided by Charlotte of Vivi et Margot:
Woodwork, doors, and beams: FARROW & BALL French Gray
Americans tend to think white is the only color trim can be, but it can be interesting to use an atmospheric color that slightly contrasts with lighter walls.
Interior walls: FARROW & BALL Strong White 2001
Despite the name, Strong White is a muted light grey (see more light gray options in this).
Ceilings: FARROW & BALL All White 2005
Ceilings and/or trim could be this color:
Girls' Bathroom: FARROW & BALL Middleton Pink 245
Pink paint colors are not the easiest so take your sweet time!
Paint color of shutters: TOLLENS Vert Olivier (satin) purchased at Castorama.
This green is a traditional French exterior paint color very popular in France…see THIS for ideas for green paint colors.
Shopping & Resource Guide
French Farmhouse Kitchen Resources
If you love the look of the antique, reclaimed hex kitchen floor tile, check out this porcelain hex tile with a gorgeous finish!
Kitchen Design: custom by Neptune Kitchens.
Cabinet Paint Color: Neptune – Limestone.
Kitchen hardware: Rejuvenation.
Kitchen Faucet: Cuissimo
Pot Filler: Kingston Brass…FIND HERE.
Rustic Cottage Exterior
Shutters: Custom-made locally.
Patio Furniture: Maisons du Monde (France)…similar rattan dining chairs RIGHT HERE.
French Farmhouse Bathrooms (see more of them in Part 2!)
Towels, Soaps, Accessories: Vivi et Margot.
Clawfoot bathtubs and faucets: Hudson Reed.
Window Treatments
All Drapery: Pottery Barn (Beligan Flax Linen drapes).
French Farmhouse Master Bedroom
Rug: Rejuvenation
Bed & Chandelier: Maisons du Monde.
Cremone Bolt on Door: Signature Hardware
Skylight: Velux…Find Here.
More Country French Inspiration Ahead
The beauty continues in PART TWO of the tour right here.
You will love the French farmhouse shopping nirvana that is Vivi et Margot!
And do visit their instagram RIGHT HERE.
p.s. Don't miss the exceptionally beautiful TIMELESS EUROPEAN COUNTRY HOUSE TOUR of Chateau Domingue's founder, Ruth Gay!
I independently selected products in this post—if you buy from one of my links, I may earn a commission.
Peace to you right where you are.
-michele
Shop for items you already intended to buy on Amazon RIGHT HERE, and also find home decor here to keep decor inspiration flowing on Hello Lovely!
Hello Lovely is a participant in the Amazon Services LLC Associates Program, an affiliate advertising program designed to provide a means for sites to earn fees by linking to Amazon.com and affiliated sites.