Happy January, friends! Whether we are exploring paint colors (did you see this light blue ditty or 2021 paint colors?), an Ethereal European Country Kitchen Mood, inspiring decorating ideas, or soulful musing of mysteries within the soul, I hope to bring you ideas and inspiration to lift your everyday.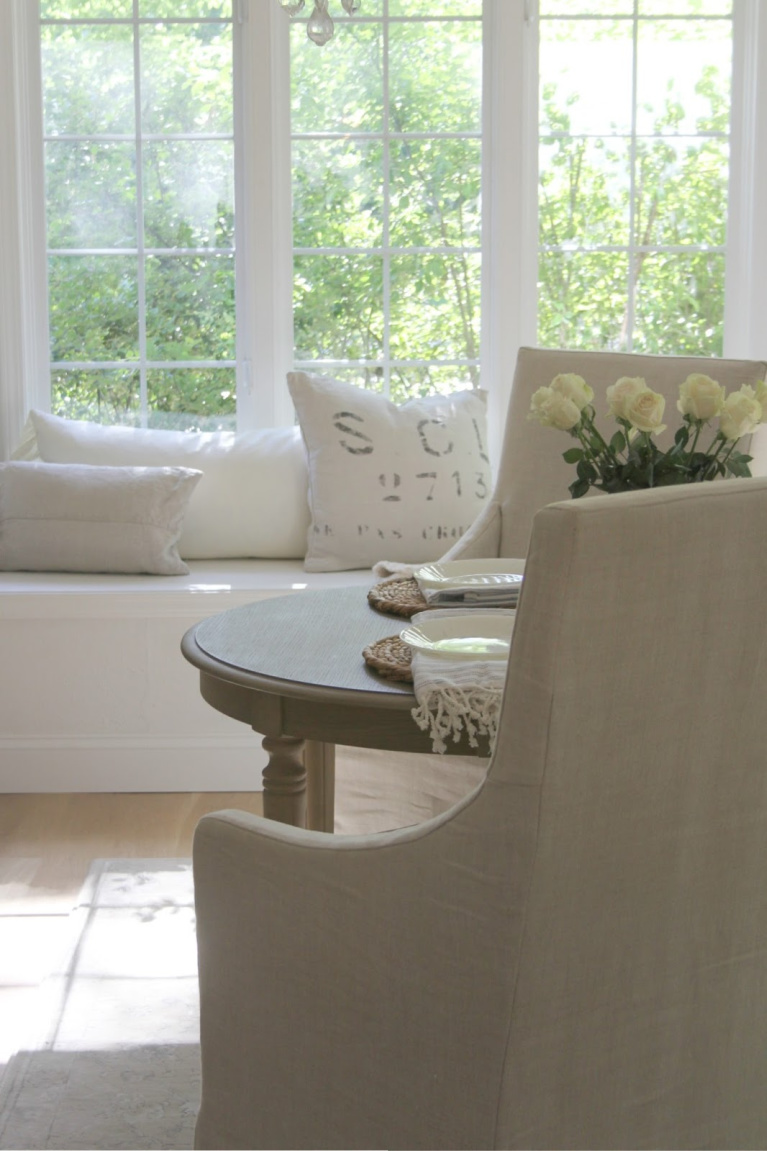 I independently selected products in this post—if you buy from one of my links, I may earn a commission.
Ethereal European Country Kitchen Mood
My Interpretation of an Ethereal Kitchen
Peaceful living certainly doesn't correspond to a solitary signature look; we're a diverse lot with varied experiences, tastes, temperaments, and values.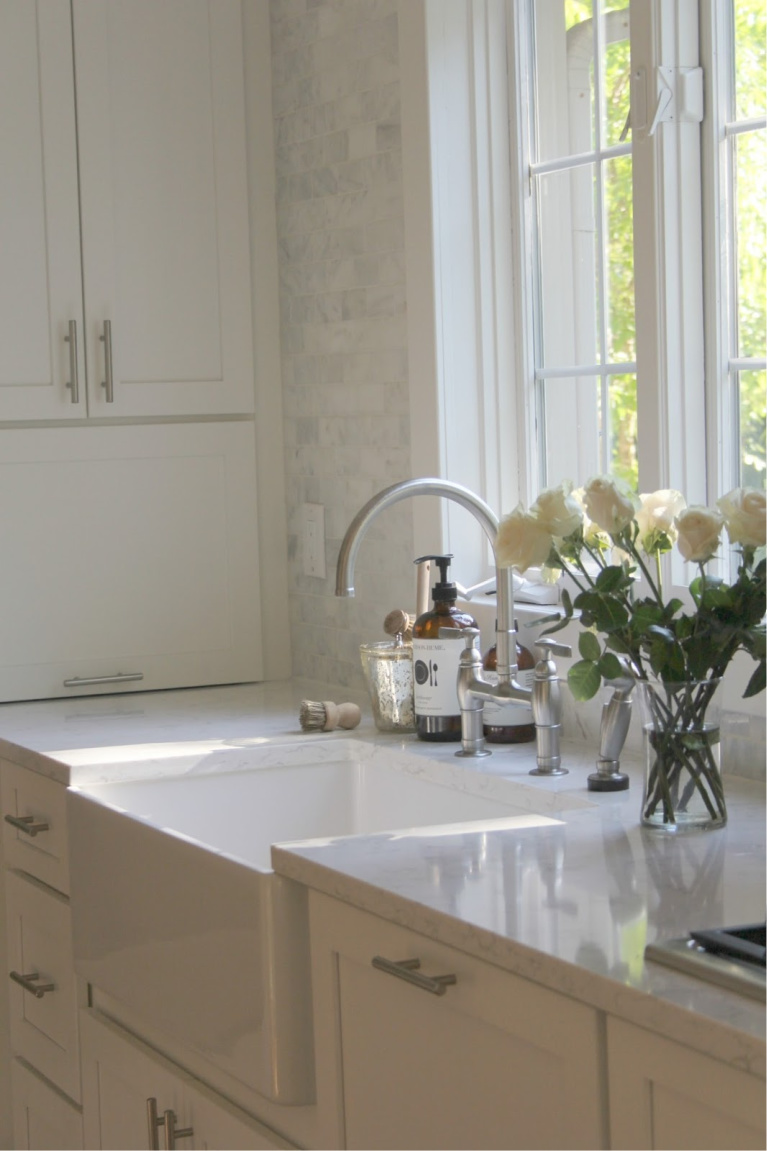 For me, an ethereal design vocabulary might include "gentle" and "soothing" and "contemplative."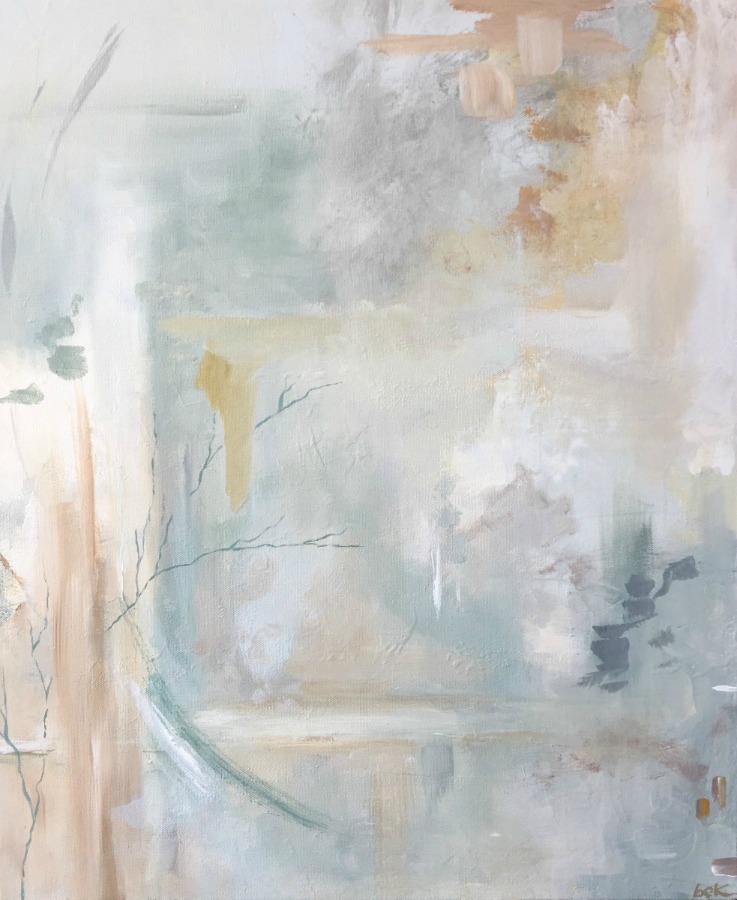 An ethereal mood quiets my soul and feels like such a departure from the grind of daily life.
While pale neutrals and white play prominently into my plans, pastels can be ethereal too.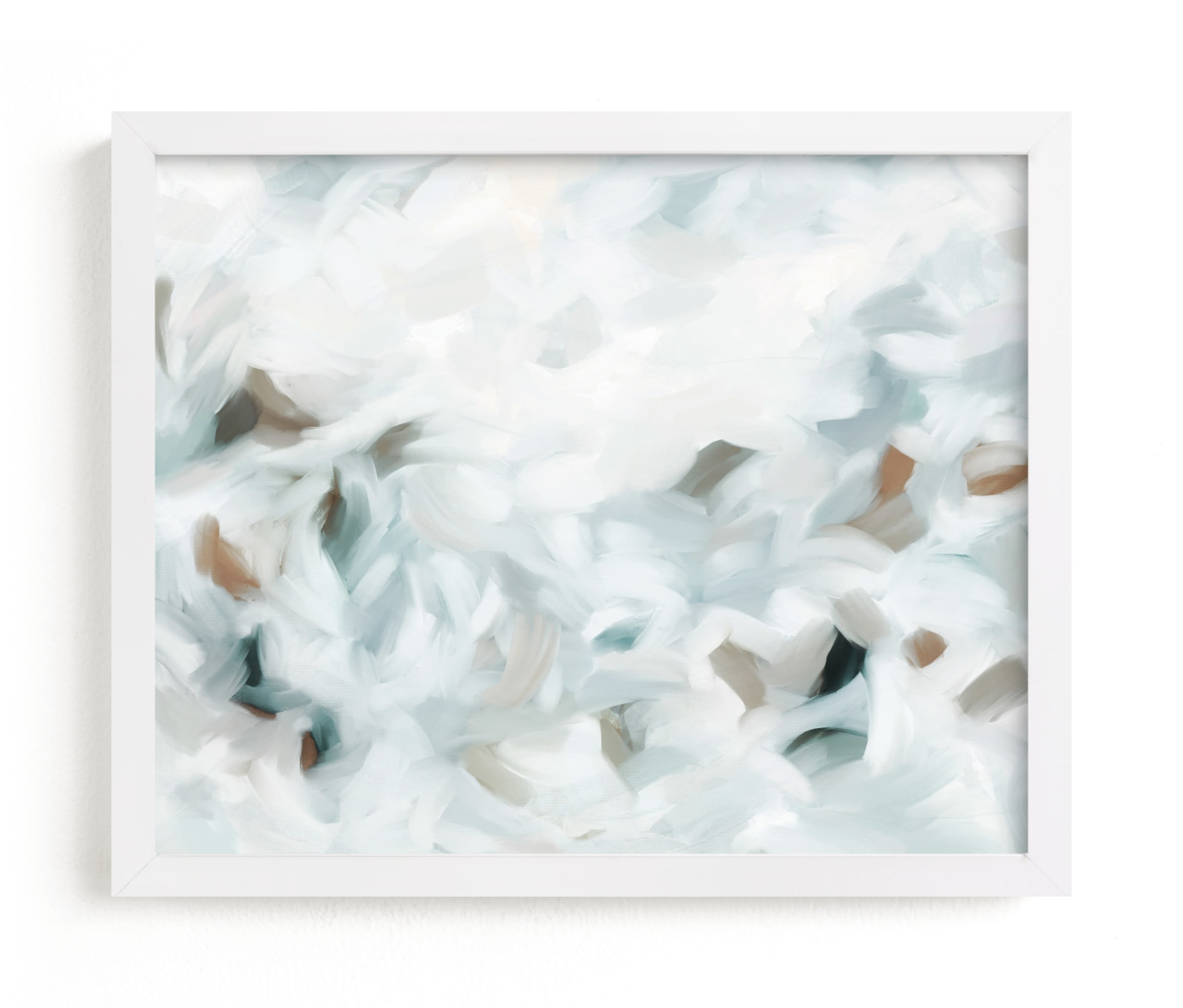 Psst. Thank you for spending time here to consider ideas to bring more loveliness into your home and heart. I'm so happy to sprinkle peaceful words of beauty and blessing here.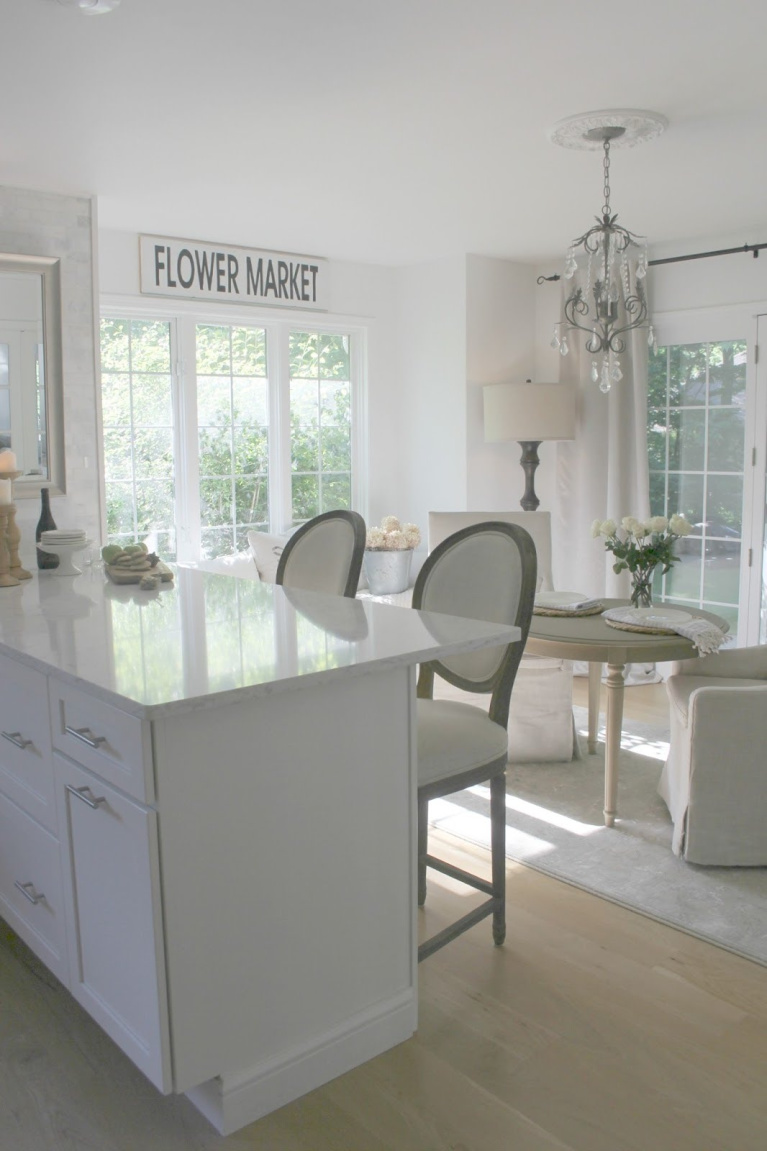 SUBSCRIBE HERE so you won't miss a dose.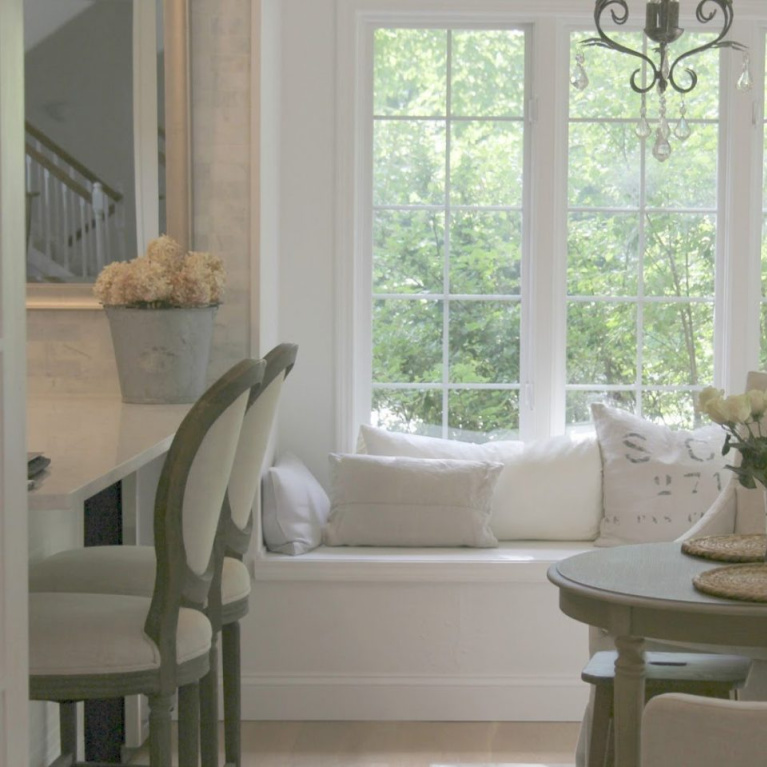 I know you have plenty of sources online to consider beautiful interiors…
and your support is so appreciated.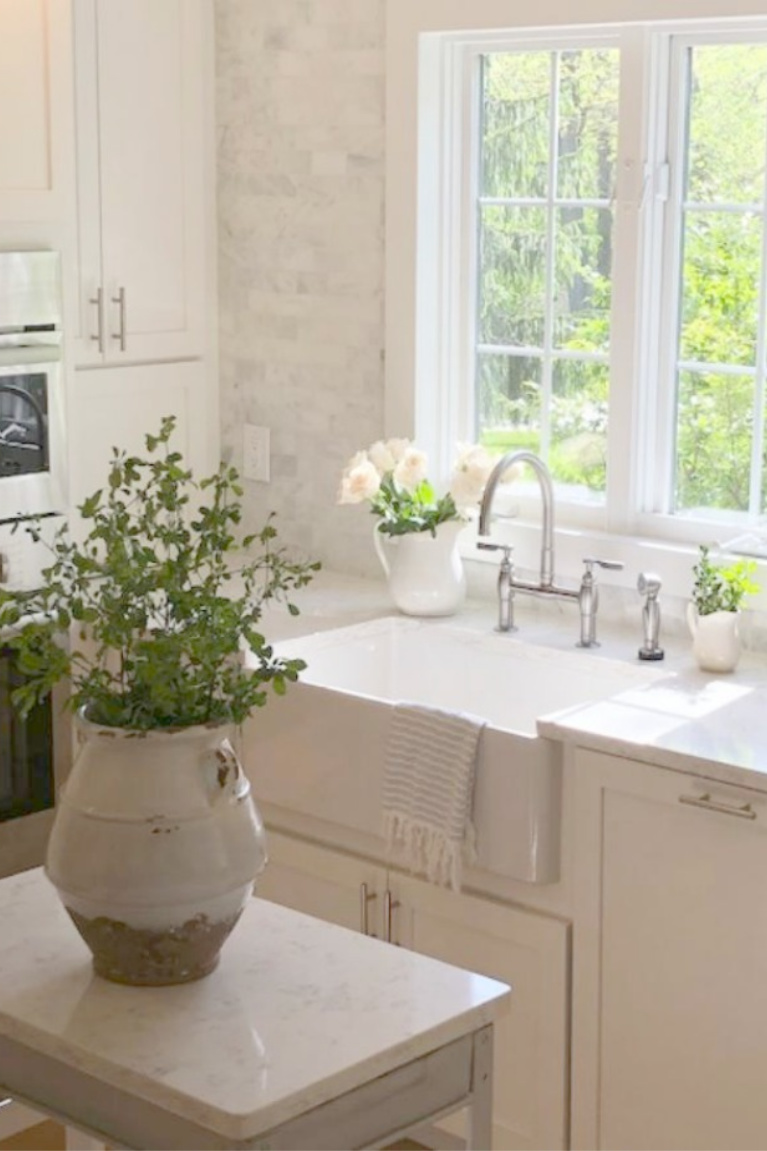 Light is Everything For Mood
Today, in my own kitchen, the January light reflecting off pristine white snow looks beautiful with its pink undertones and cool ethereal softness.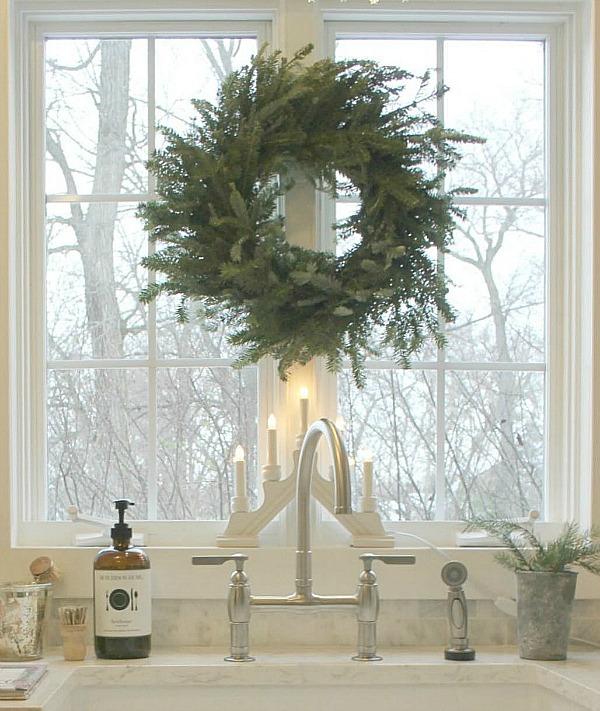 I struggle with the extreme weather and winter temperatures as I live with (recently diagnosed) Raynaud's Phenomenon, but the season's unique light is something to celebrate.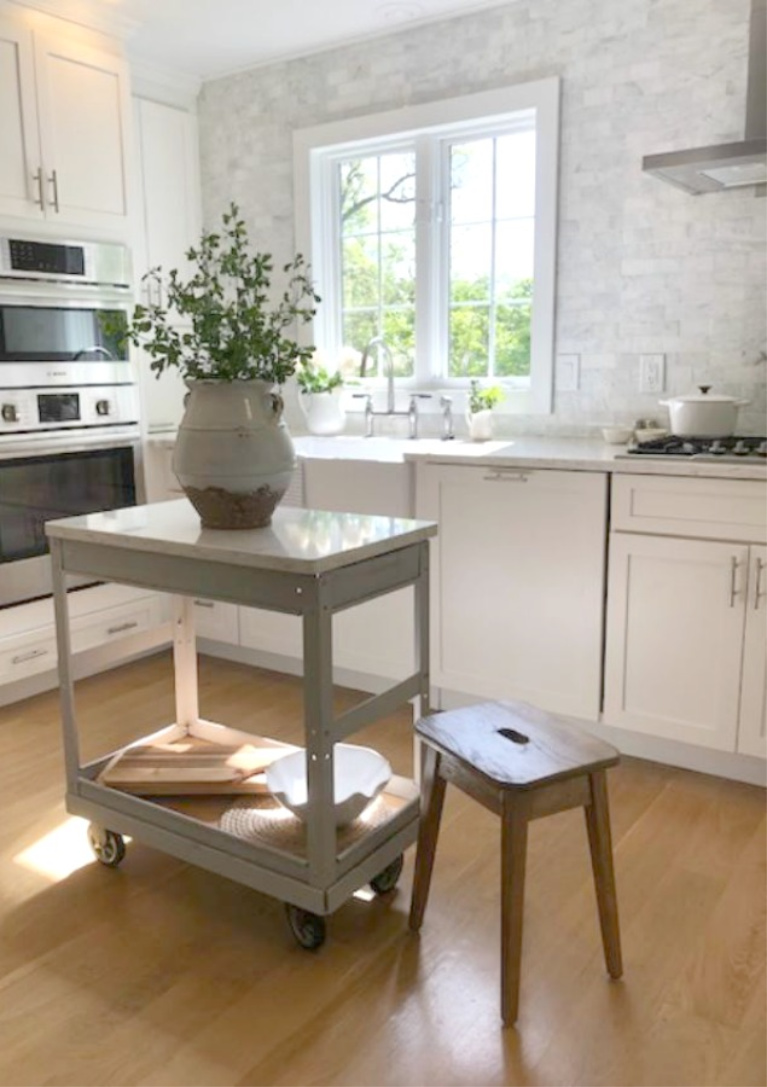 So are the serene, pretty kitchens you'll see below designed by deVOL, a bespoke kitchen and bath firm in the UK whose artisans create timeless treasures for the home.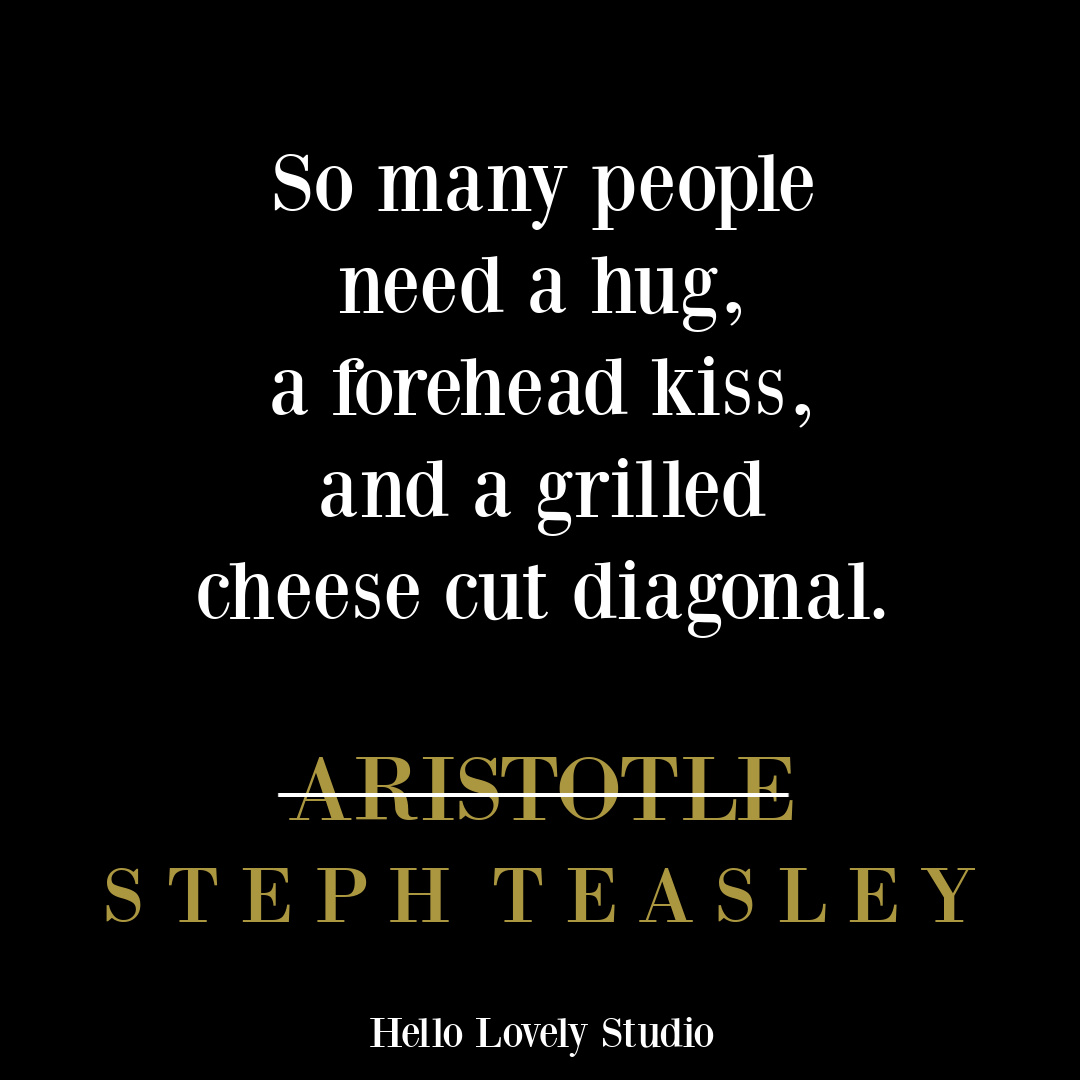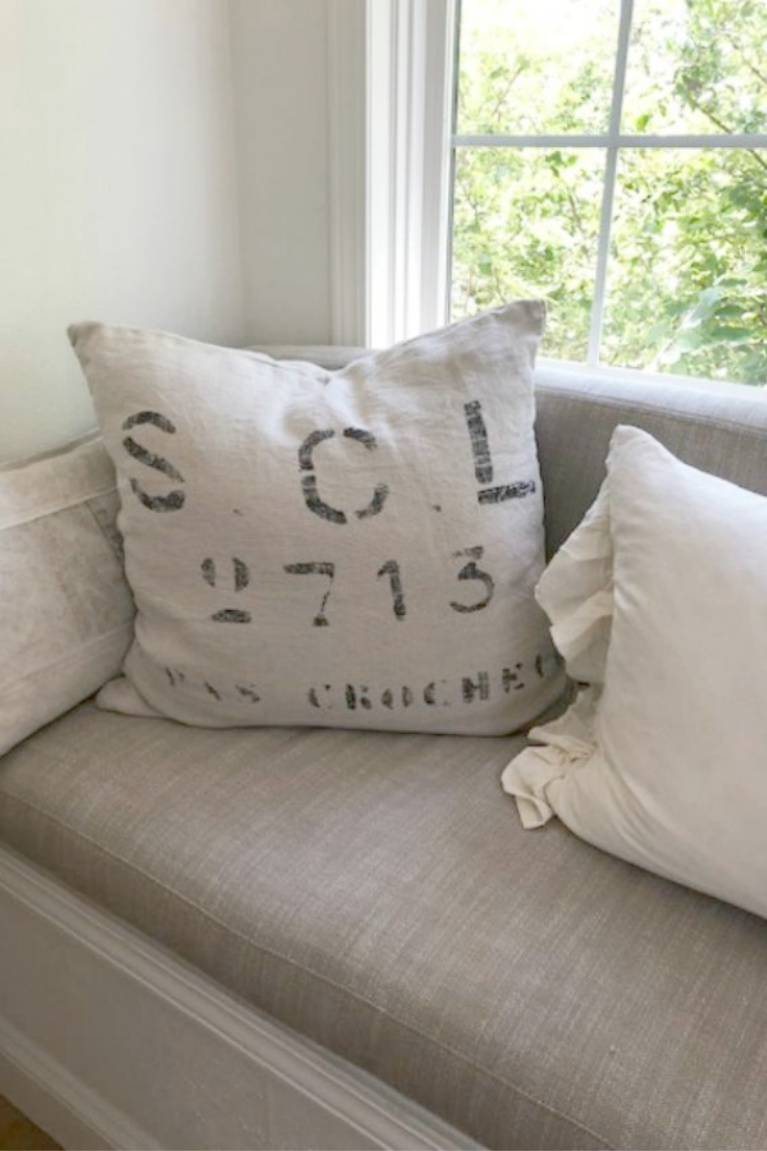 In Praise of deVOL Craftsmanship
I have sung deVOL's praise for many years, and what a delight to see their work expand and flourish.
Simple things, beautifully made…what a mission to aspire to!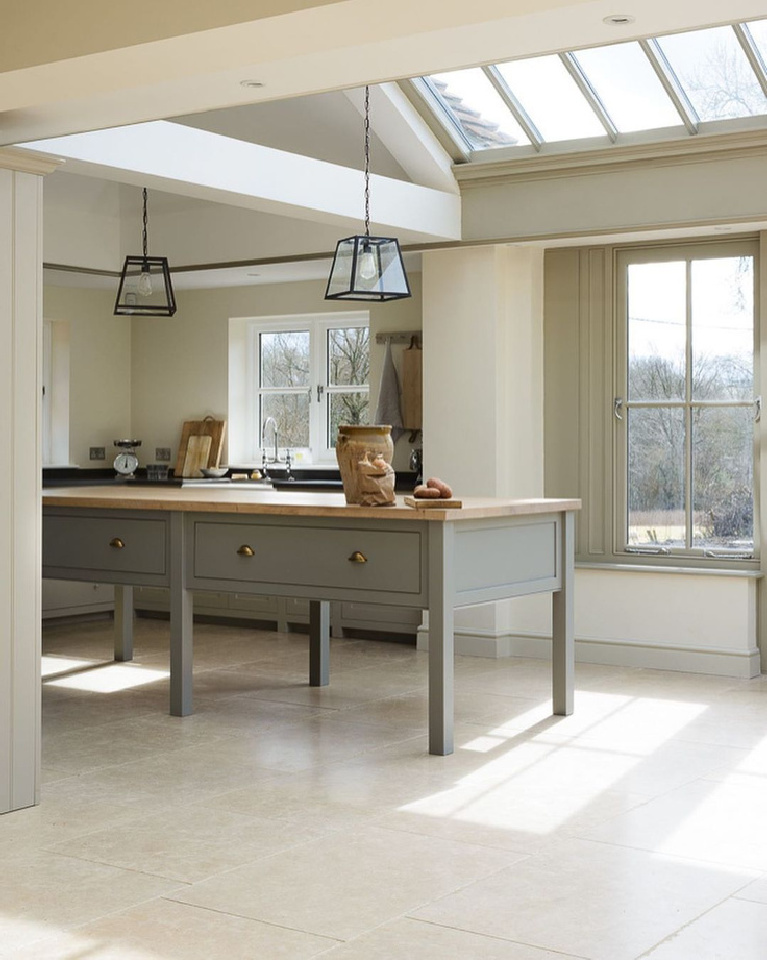 deVOL Kitchen's Showroom
Begin the ethereal mood journey by first viewing this glimpse of deVOL's "showroom" below (it will almost certainly lower your blood pressure, deepen your breathing, and even jumpstart your creativity).
What a lovely expression of fine craftsmanship, timeless beauty, and quiet simplicity deVOL imparts!
Serene English and European Country Kitchen Designs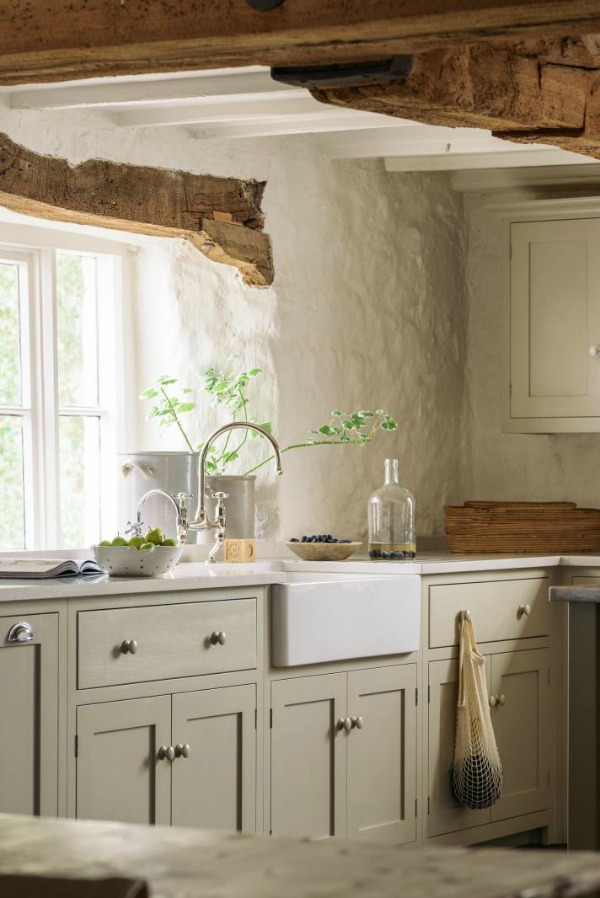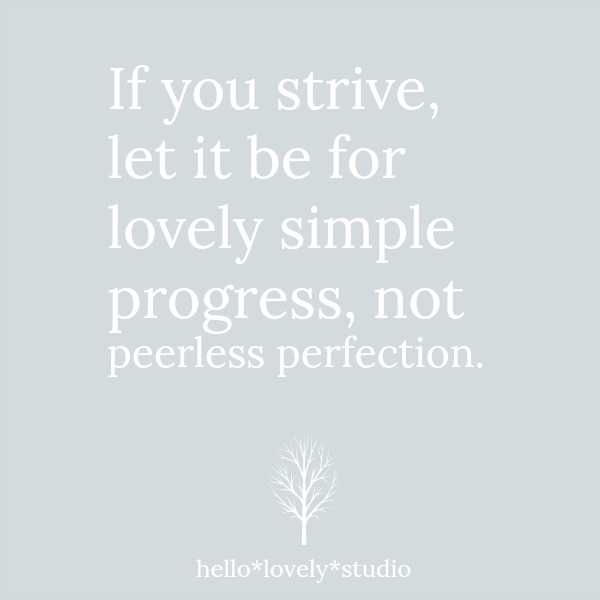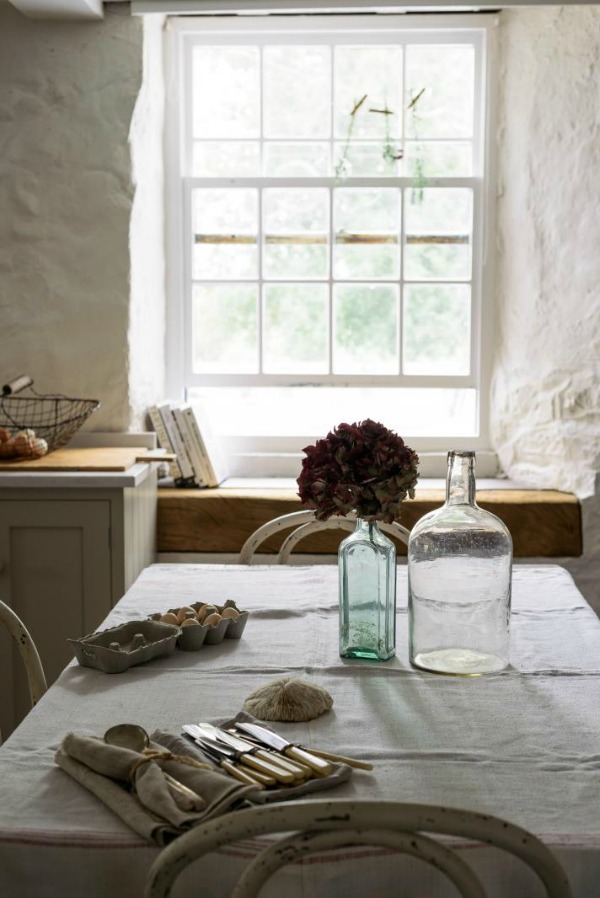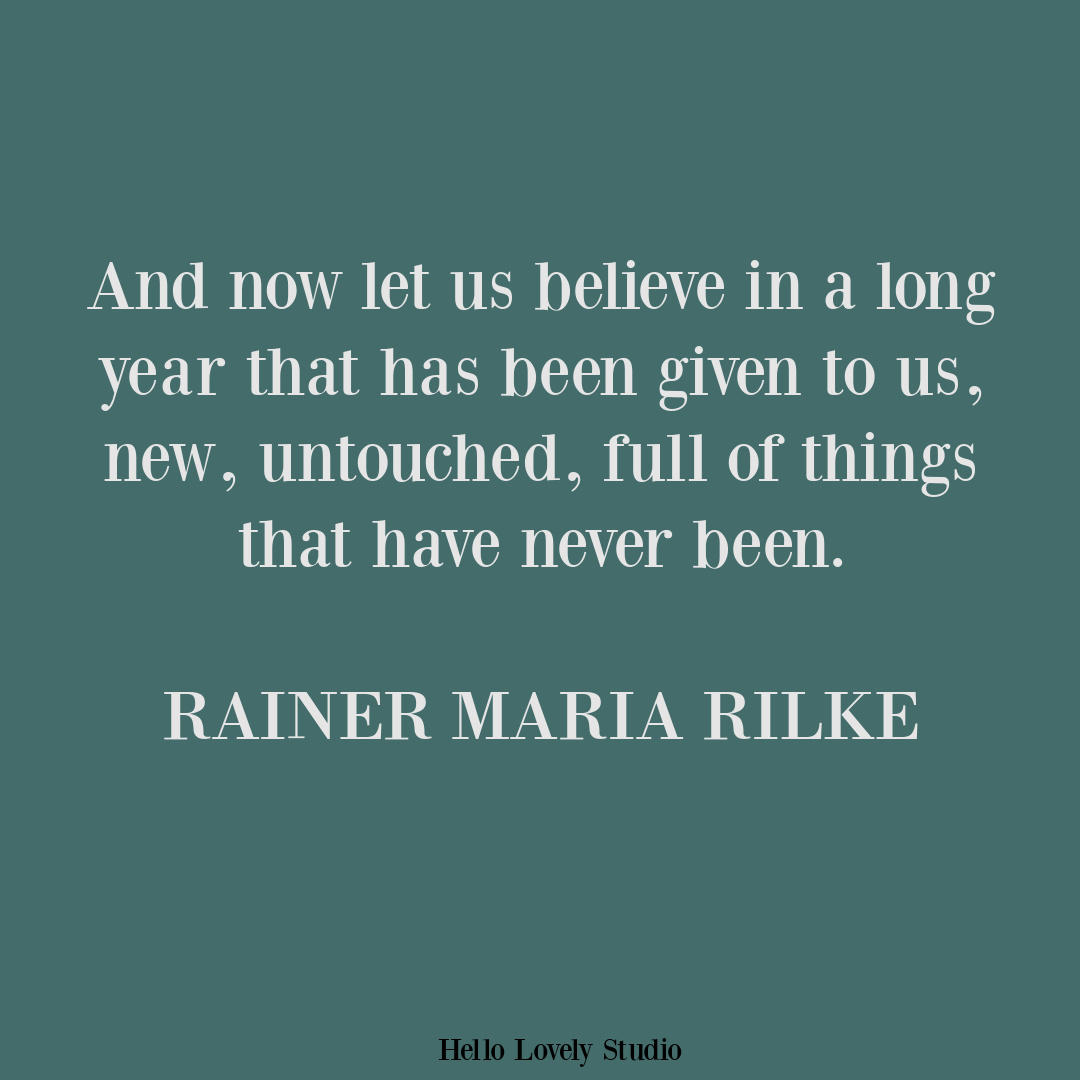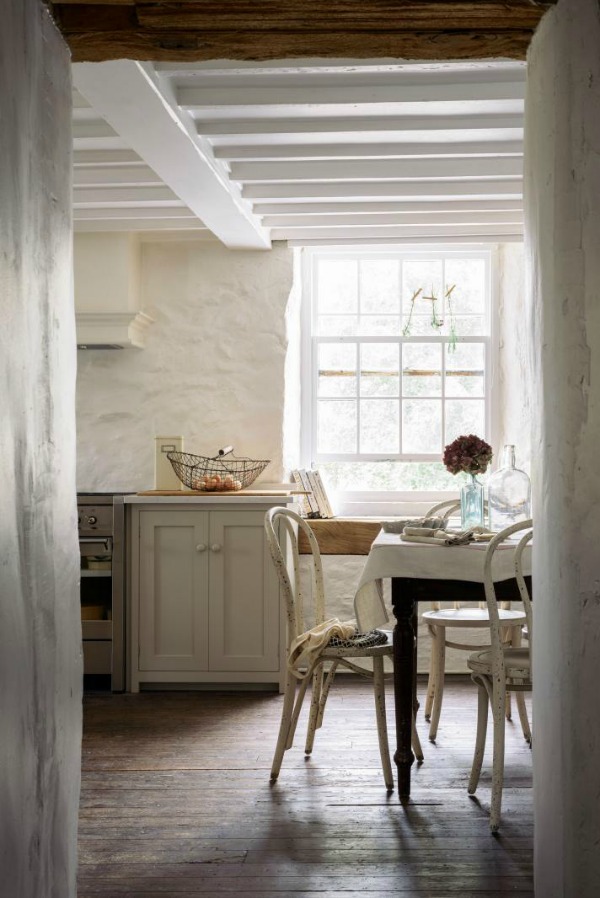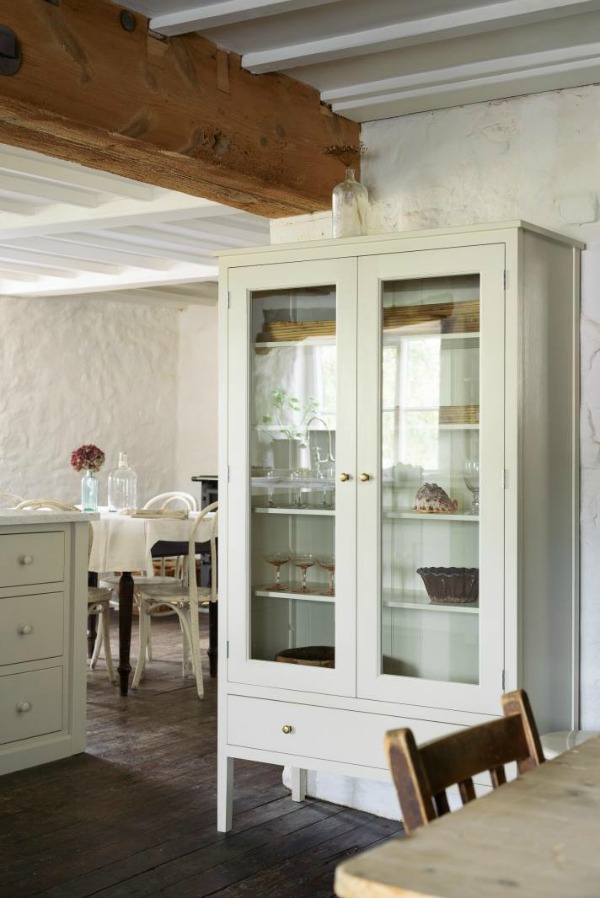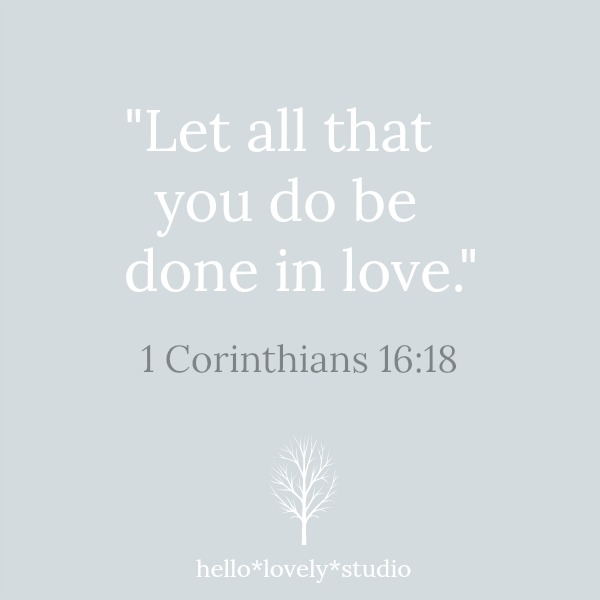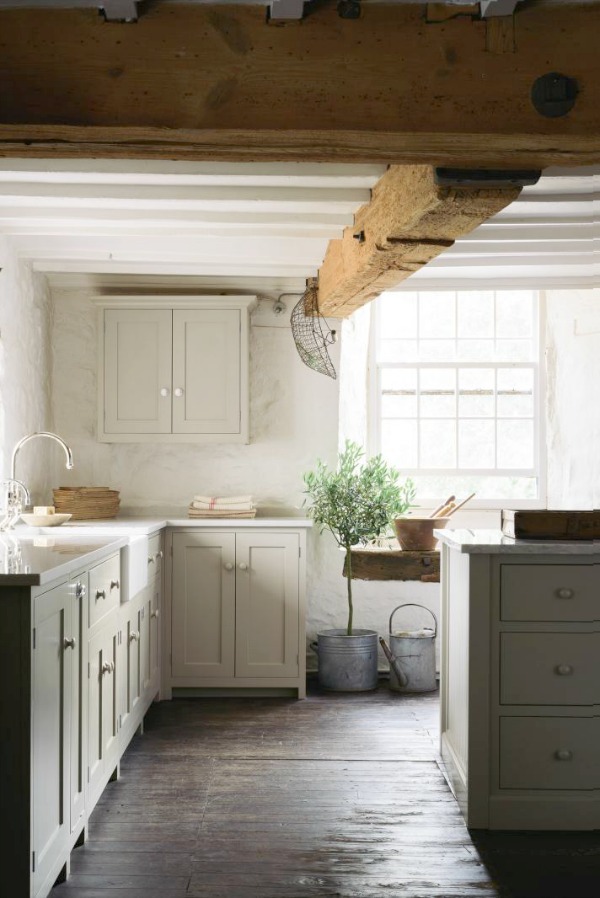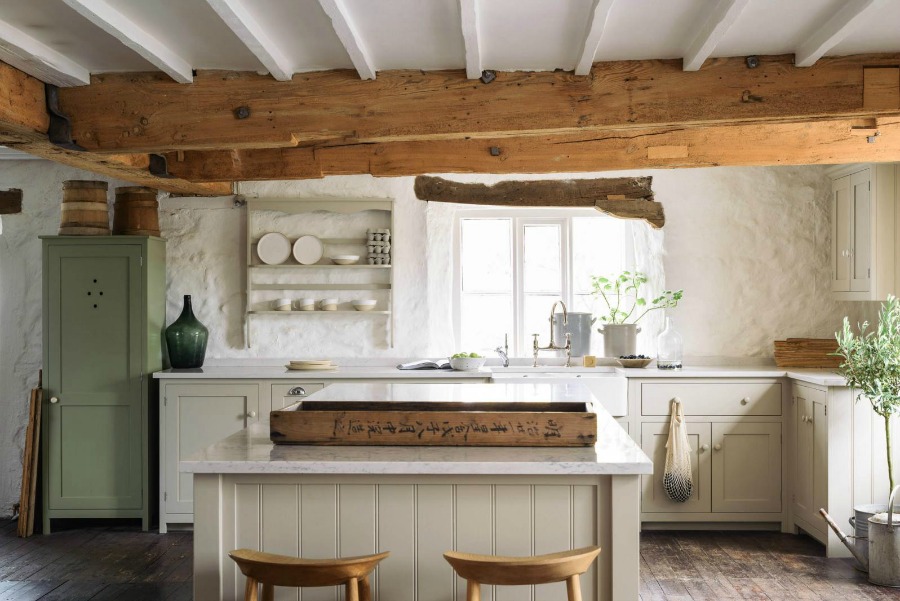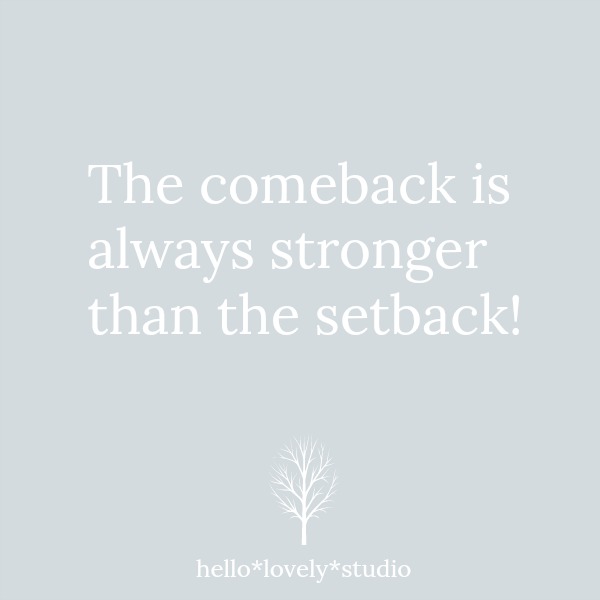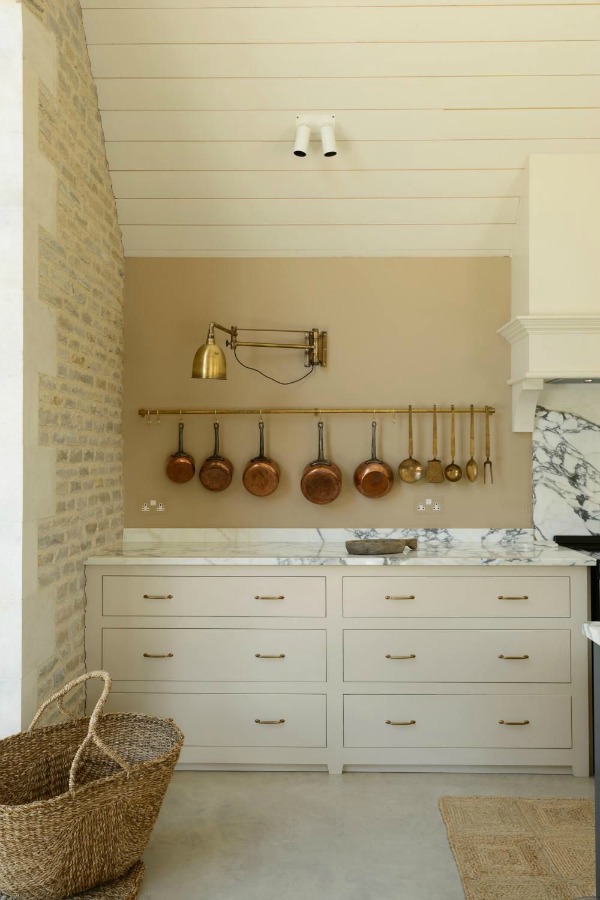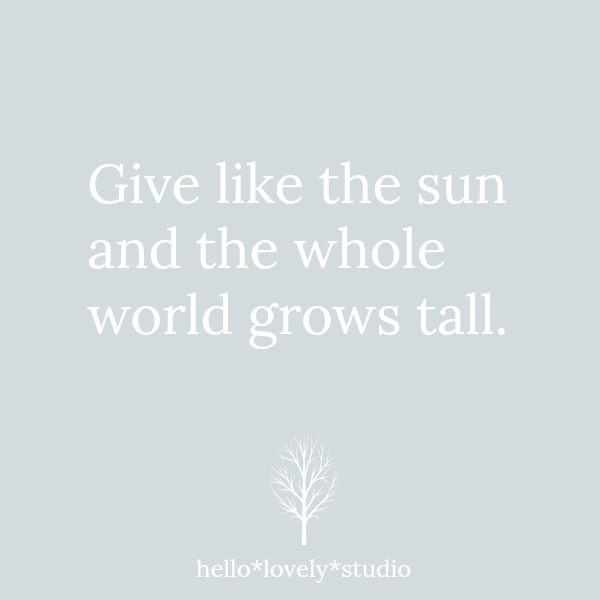 Get the Look! See THIS POST for decor ideas to capture a similar look for your kitchen.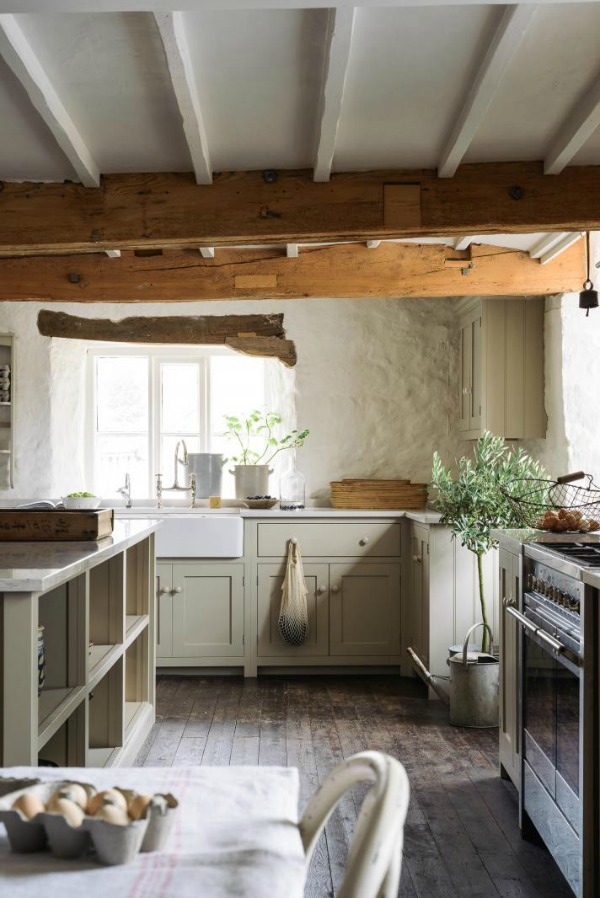 Daily Transformation Inspiration
Stream of consciousness reflections were shared a year ago and still resonate today. They were inspired by the bespoke work here and wisdom drawn from my messy life right where I am…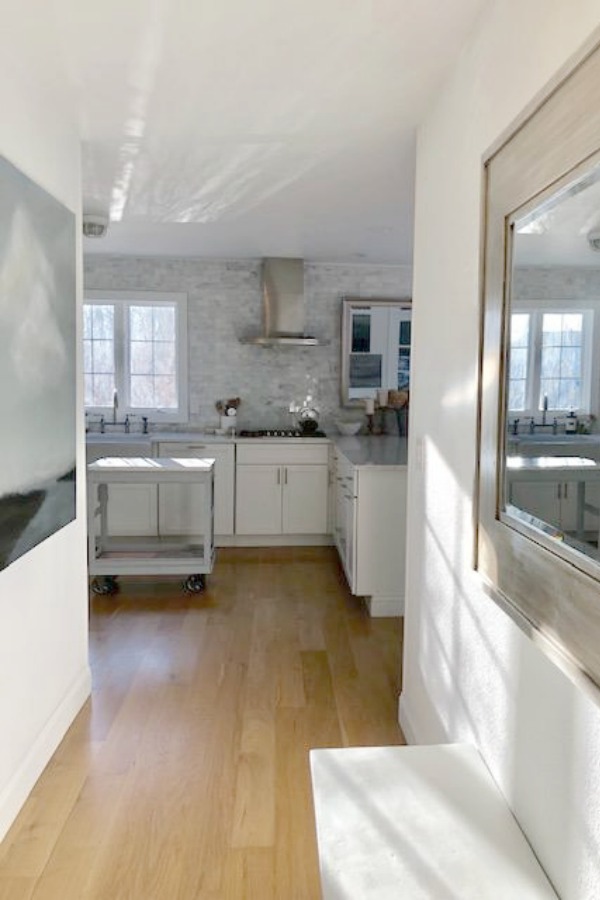 What am I over-complicating in my life this very moment due to a limited awareness, lack of faith, or sense of hopelessness?
How might I transform and begin to trust and see with new eyes through a lovelier lens?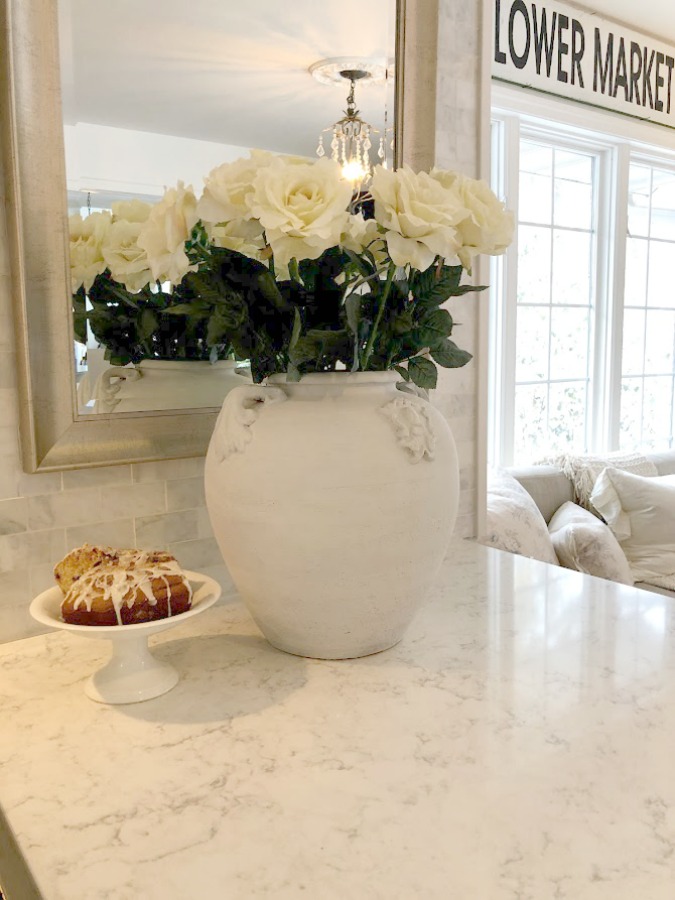 Am I ready to seek the grace for new eyes?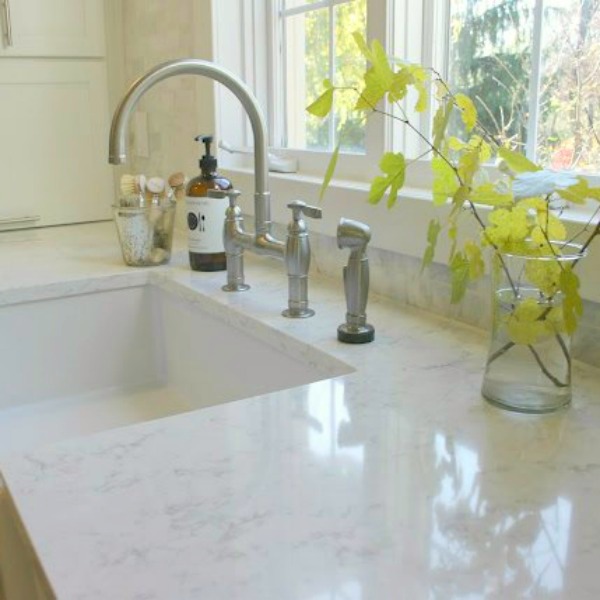 My heart is sending yours a reminder that you certainly can create beauty and enjoy more meaningful days even with the circumstances before you.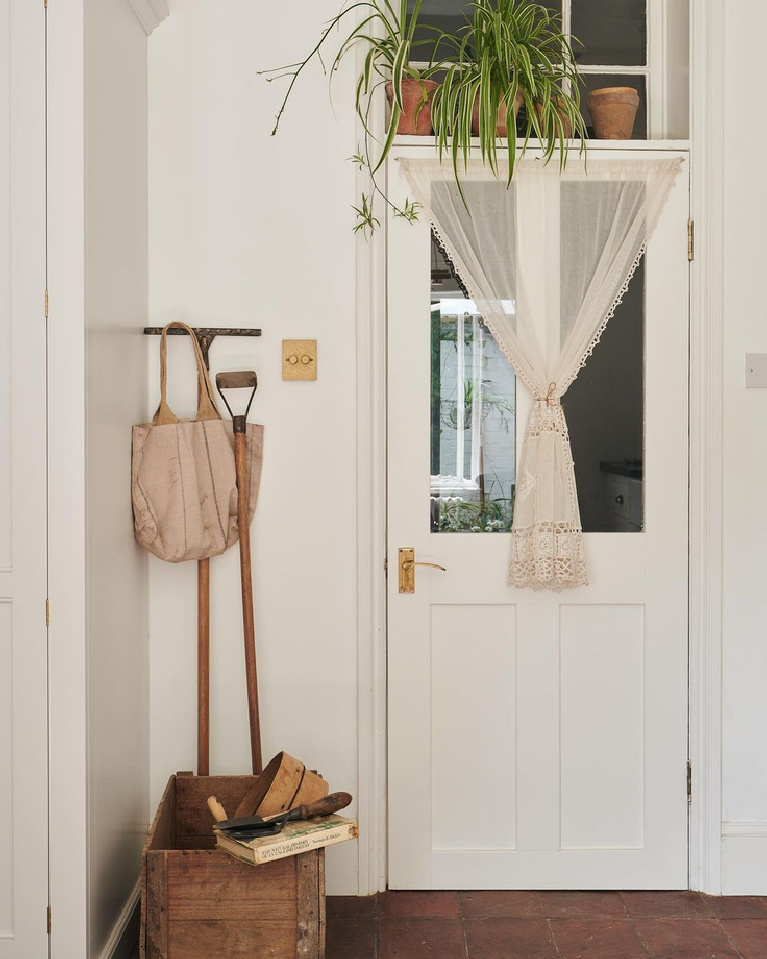 Baby steps.
Big love.
Belief that new mercies are on the way.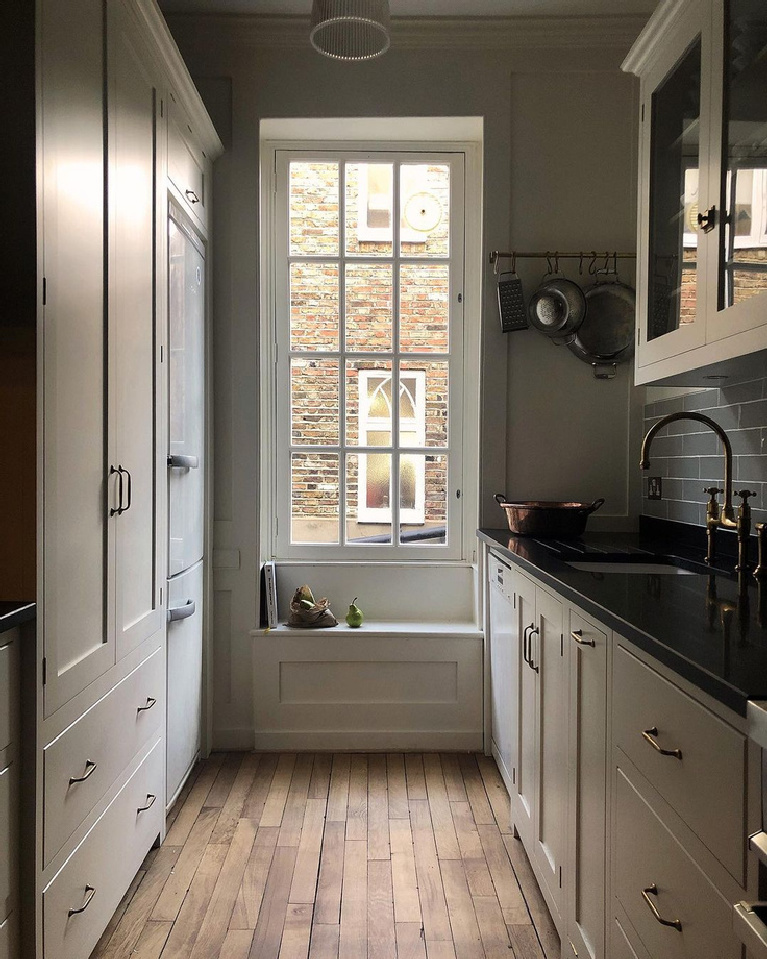 I independently selected products in this post—if you buy from one of my links, I may earn a commission.
Peace to you right where you are.
-michele
Shop for items you already intended to buy on Amazon RIGHT HERE, and also find home decor here to keep decor inspiration flowing on Hello Lovely!
Hello Lovely is a participant in the Amazon Services LLC Associates Program, an affiliate advertising program designed to provide a means for sites to earn fees by linking to Amazon.com and affiliated sites.