My personal style at home is a mix of European country, modern French, and California barefoot elegance with bits of rustic and refined white and natural touches. It is quiet, understated, and not singularly formal or informal which is what works for our lifestyle. Today's exploration of Rustic Refined Style celebrates contrasts and will likely stir up more inquiry than explanation. After all, there is no magic proportion for getting the precise balance of rustic and refined. If there is any magic at all, surely it flows from years of trial and error, design and art study, and training the eye.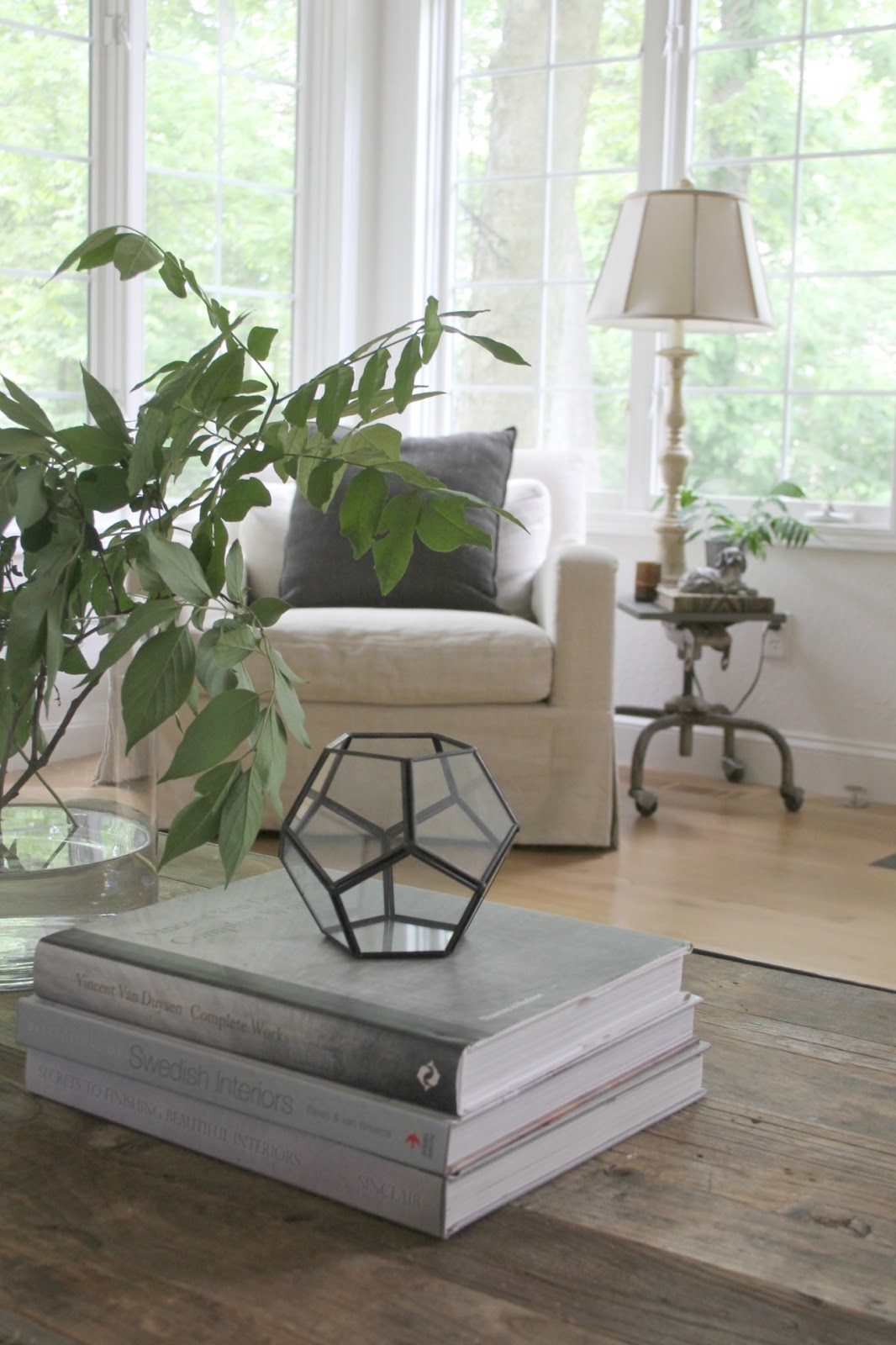 Rustic Refined Style: How to Layer the Mix?
PLEASE PIN THIS POST to save it for future reference!
What is Rustic Decor?
Rustic decor primarily brings to mind unfussy, unpretentious country style and in recent marketing speak is commonly called farmhouse style. Wood, rugged textures, and chunky items with heft often serve important roles.
For example, the rustic knotty alder wood doors throughout our home are consistent with a more casual, laid back, informal decorating scheme.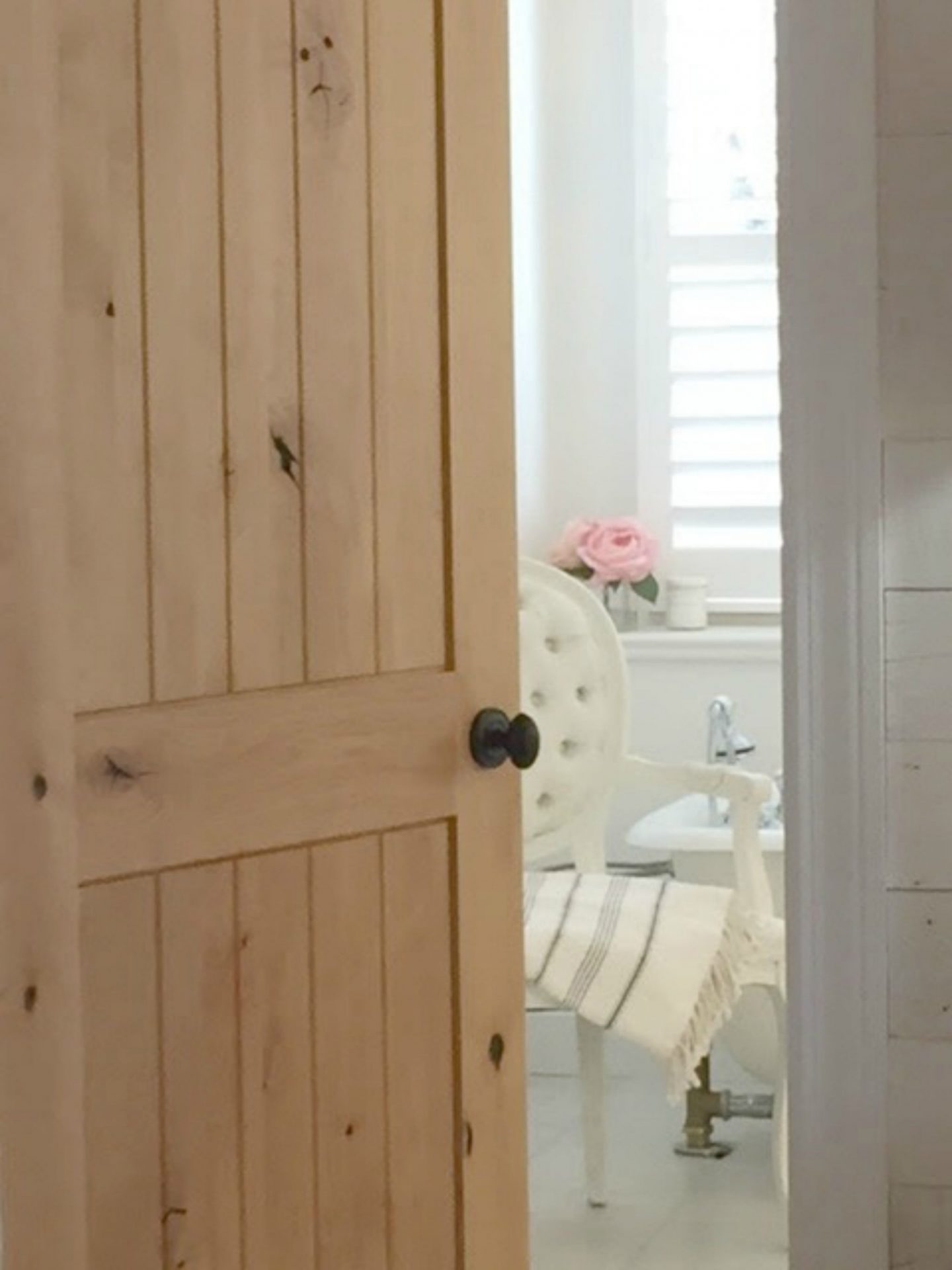 What is refined style?
The buzz words for this design style include: elegant, subtle, polished, cultured, tasteful, purified, and chic.
We typically reserve this adjective for spaces with thoughtful, classic, formal, and more ornate or delicate design elements.
Why mix the styles?
Too many reasons to list here! The livability factor is high as well as interest and character. There's a harmony that happens, and let's face it…our brains appreciate contrasts.
How can I give my room a rustic refined look?
Here are trusted resources with plenty of visuals to guide you as you train your eye:
Milieu magazine
Founded by Pamela Pierce, this source of elegant design is a MUST SUBSCRIBE and makes the perfect gift…you will thank me!
Sophisticated Simplicity
I reviewed Suzanne Kasler's incredible book HERE, where you'll get to see brilliant examples of the work.
Suzanne writes, "I am always looking for beauty–for what is chic, what is pretty, and what is refined–for new ideas about style, and for fashion that is timely, but timeless too. Sometimes the simplest things give me great pleasure."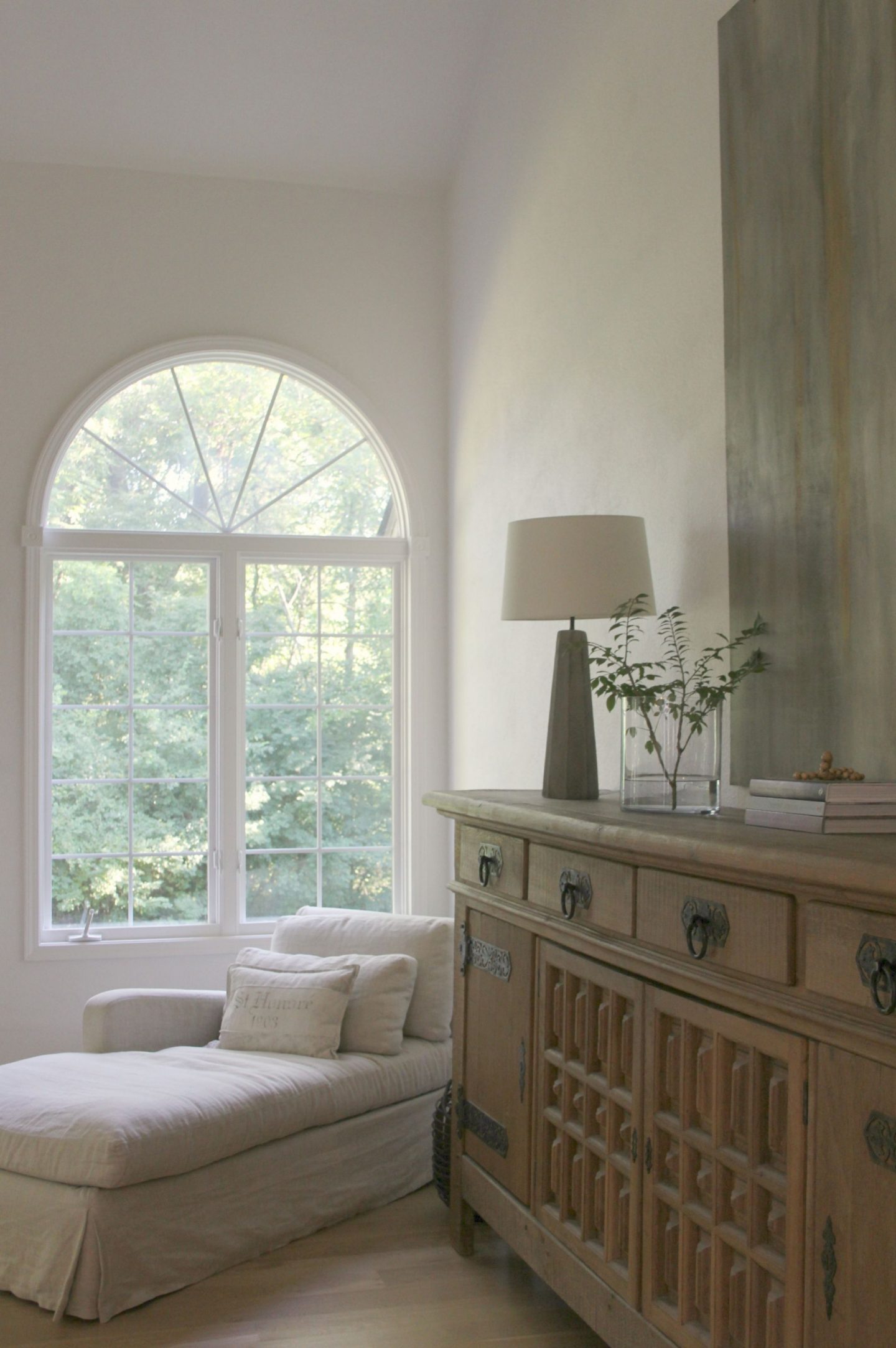 Patina Farm
Brooke's blog was one of the first I followed, and she and Steve share all their secrets!
Interviewing them a couple of years ago was a delight.
See more of Patina Farm HERE and HERE to be inspired by the work of the Giannettis.
Brooke writes, "Steve and I designed this space to evoke a sense of calm.
We wanted our friends and family to feel comfortable when they visit. Nothing is precious.
All of the accessories around our home have meaning to me. Most of my accessories are antique pieces that Steve and I have found during our travels."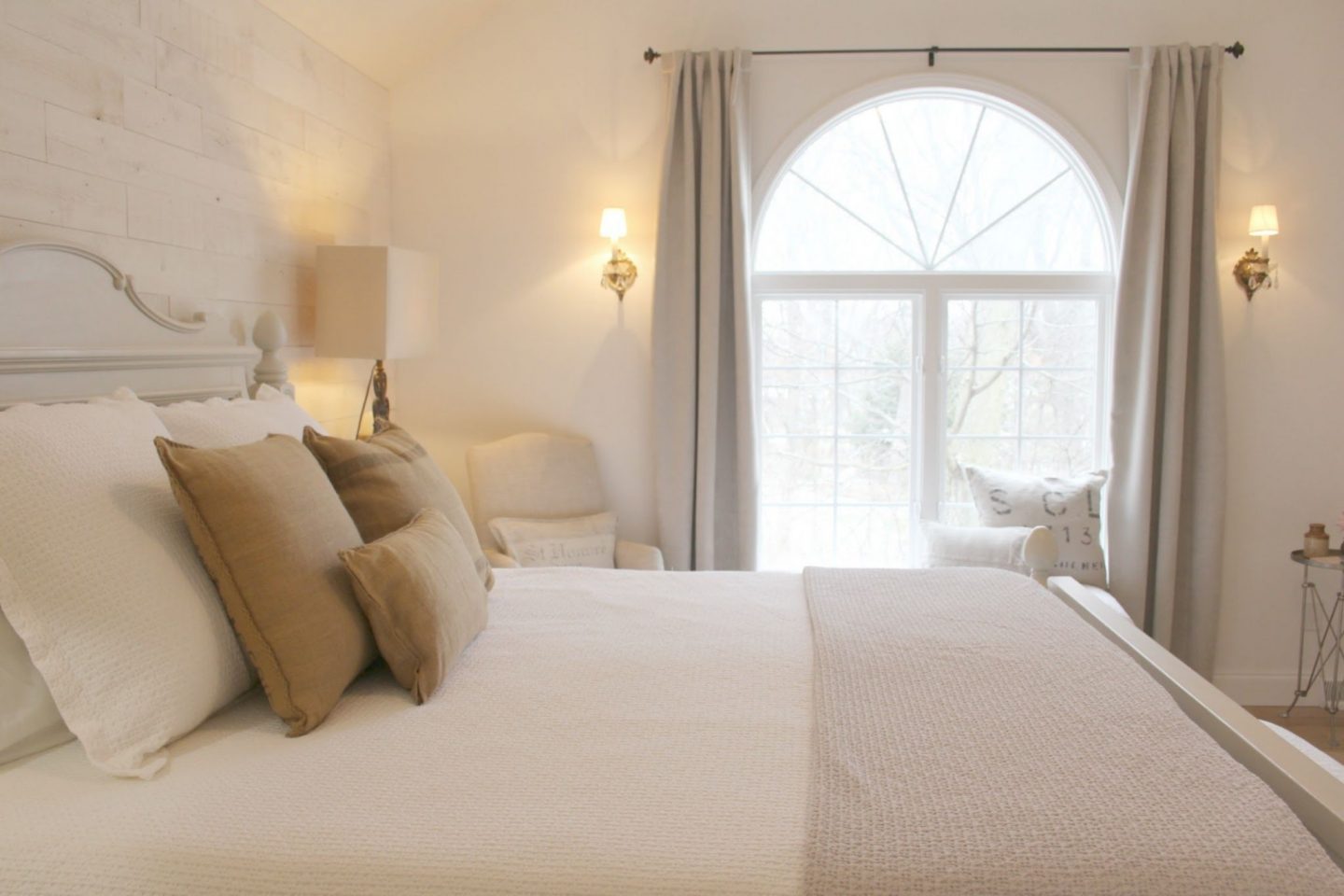 Timeless Interiors
"Real decorating is back in—colors, textures, a mix of old and new. Repurpose things. Shuffle artwork around. Move furniture to another room. Re-accessorize what you have rather than starting over. Keep the pieces that have meaning."
-Katherine M. Ireland in Vogue
I'm crazy about Kathryn's work! See THIS for a glimpse of a design within a showhouse.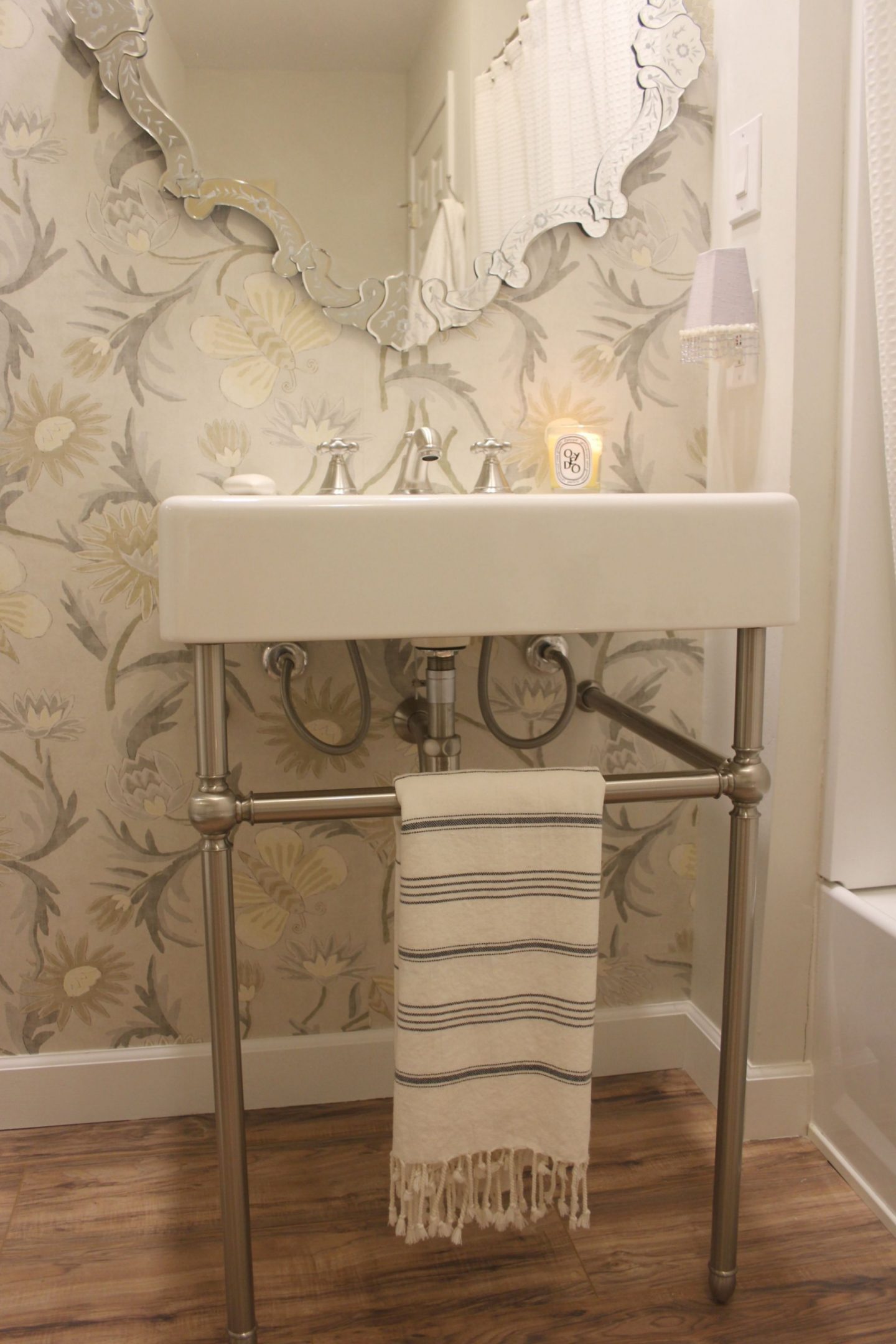 I independently selected products in this post—if you buy from one of my links, I may earn a commission.
Lovely Pairings
If I have learned anything at all over the years, it is to trust yourself and not overthink.
Louis Style & Leggy Campaign Table
Bench & Mirror
In the hall near the front door is a rustic oak bench (which started life as a children's art table in a church found on the curb) paired with a huge silver leaf framed mirror which cost me a pretty penny.
The combination is sort of like this one:
Ladder & Luxe Throw
There are oodles of examples on Pinterest of blanket ladders leaning in a bathroom. Have fun and heighten the interest by choosing luxurious textiles to display on the weathered piece (as opposed to shabby chic granny square quilts).
Crusty Clock & Classic Wallpaper
A rustic wall clock may strike you (ahem) as your granny's 1980s country style, but it may read fresh and edgy paired with a more classic or chic backdrop.
Modern Rustic Pairings
See this recent story with modern rustic inspiration for more ideas. In a guest bedroom, I paired a grisaille mural with a rustic accent table and modern lamp.
Conversely, you could mix this modern table with something rough like the candle in a heart shaped wood dough bowl.
The rustic yet airy console table (below) could be right at home in an entry. Rather than clutter it with objects like the image below, a more restrained look could follow with just the tall vase with floral.
Accessories
Shelves and tabletops are so much more interesting when they feature a mix of rustic with refined! The best accessories are at flea markets and antique markets!
Shortcuts to Get the Look
Plenty of pieces have both rustic and refined elements so there's no overthinking to do at all.
Decorating & Collecting is Pleasingly Subjective
Thank goodness there is no design rulebook!
Plenty of pieces simply cannot be categorized as too rustic or insufficiently refined.
For example, I find this little marble bowl beautiful and can imagine it serving all sorts of purposes.
Unfussy R & R
Don't you love it when rustic/refined design is easy to live with and isn't hands off?
Also find romantic bed options HERE
Mirrors With Rusticity
Since these fetched lots of engagement on my Facebook Page, I thought you might like to take a peek: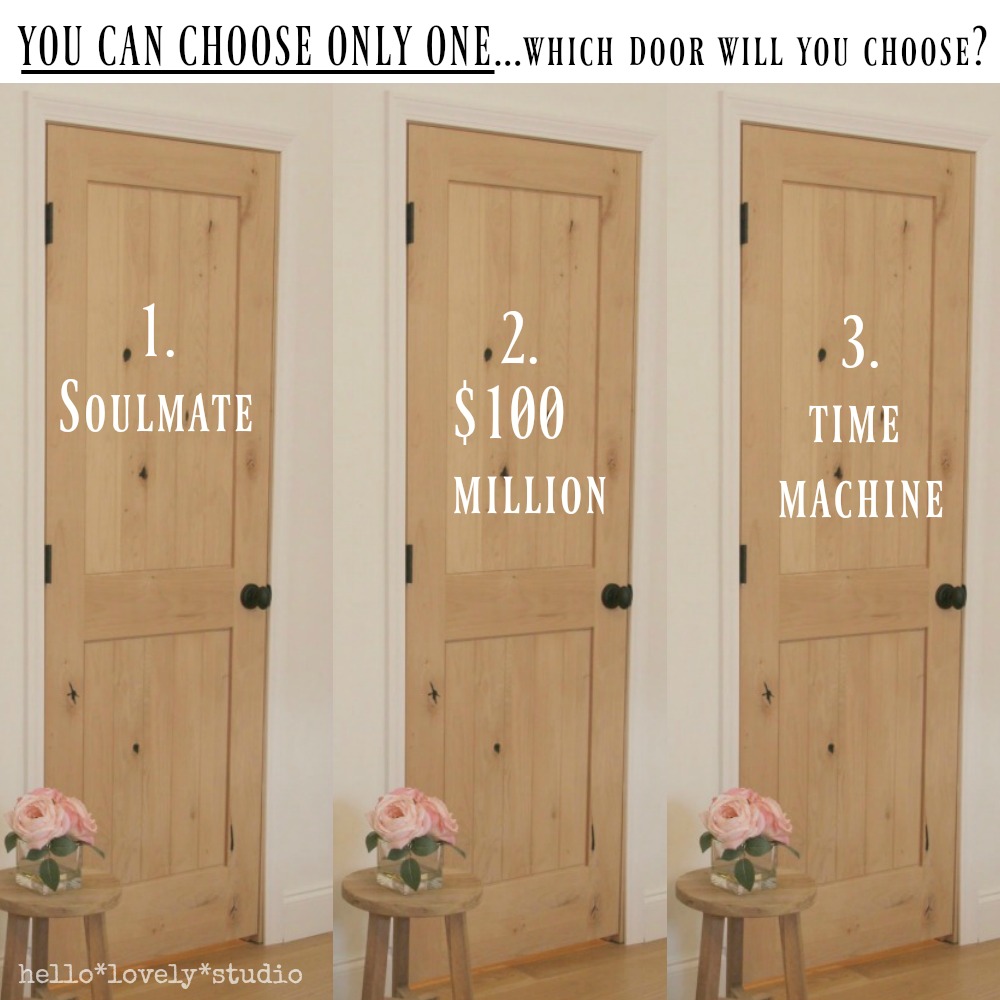 I independently selected products in this post—if you buy from one of my links, I may earn a commission.
Peace to you right where you are.
-michele
Shop for items you already intended to buy on Amazon RIGHT HERE, and also find home decor here to keep decor inspiration flowing on Hello Lovely!
Hello Lovely is a participant in the Amazon Services LLC Associates Program, an affiliate advertising program designed to provide a means for sites to earn fees by linking to Amazon.com and affiliated sites.