Their lovely new book Patina Farm tells the story of how Steve and Brooke Giannetti dreamed a picturesque Ojai property into existence, incorporating all of their favorite things.
Yesterday, I chatted with Brooke and Steve to get the inside scoop on the new book and learn more about: their passion for materials that age artfully, their preference for quiet color palettes, and how they created Patina Farm to fit them as a family.
Some of the photography here is by Lisa Romerein from Patina Farm, and images are here with permission from Gibbs Smith.
Prepare for breathlessness with each page turn, friends!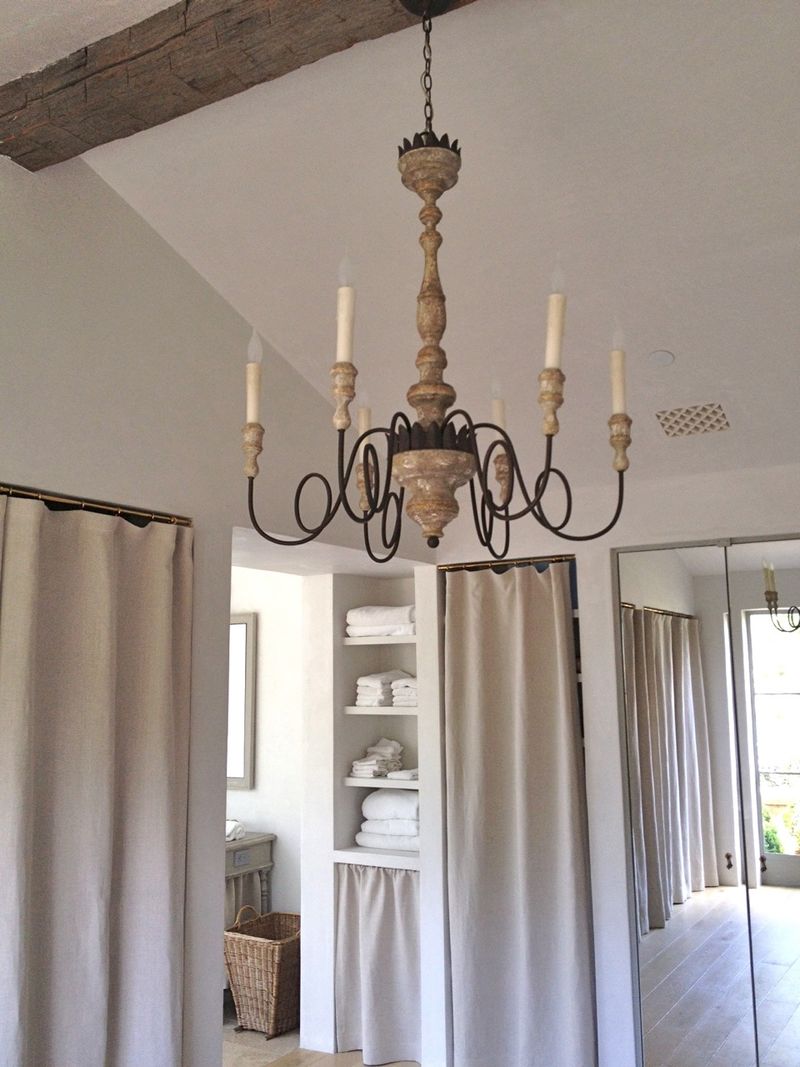 I love this genius decision to employ linen panels in the dressing room in lieu of doors or open clothing storage.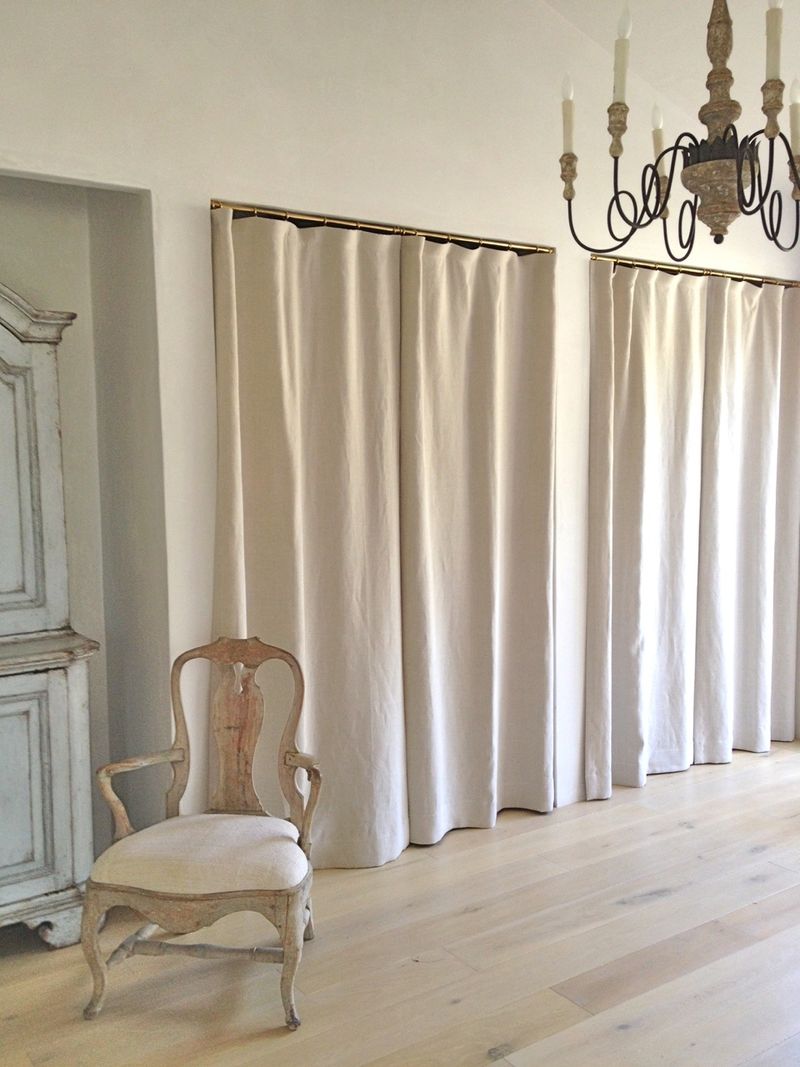 Not only are they beautifully functional, they reinforce the un-fussy style
and intent to welcome in the natural beauty of materials that age beautifully.
Love their upholstered pieces? Visit their shop!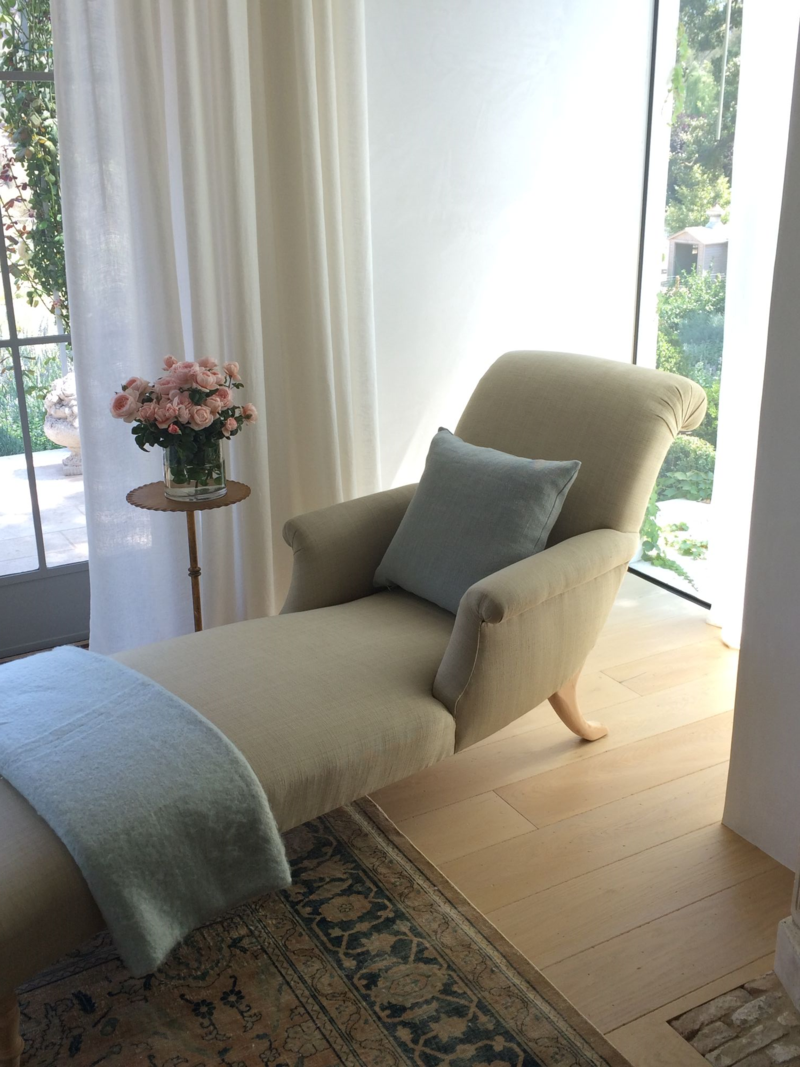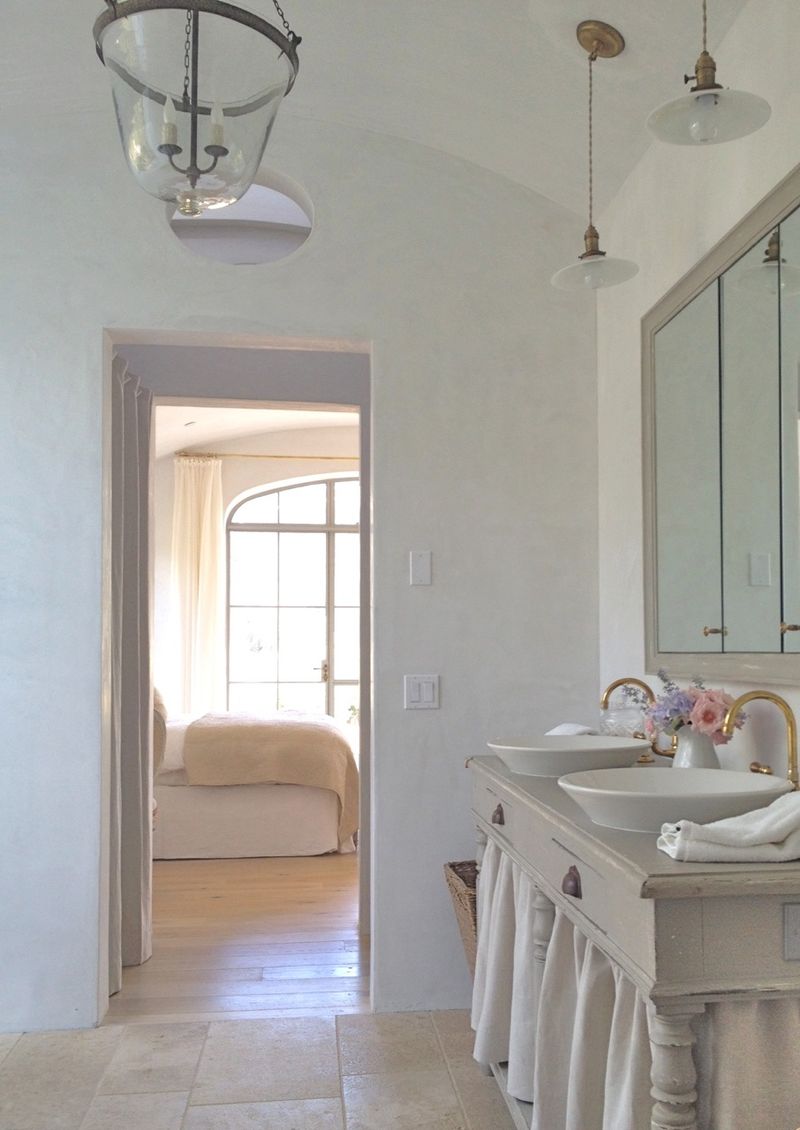 Wouldn't this be an amazing space to start the day?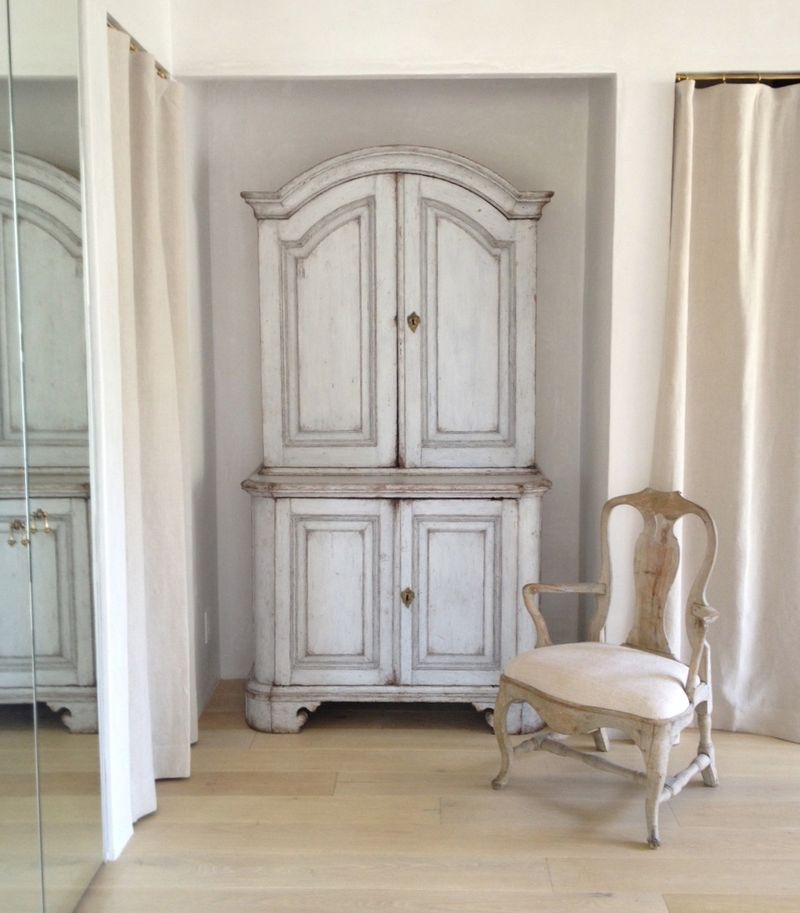 I love how Old World influences marry beautifully with minimalist design! Brooke explained they were economical with space for the interiors at Patina Farm–no extra rooms for the Giannettis–who chose to skip a
formal living room and formal dining room.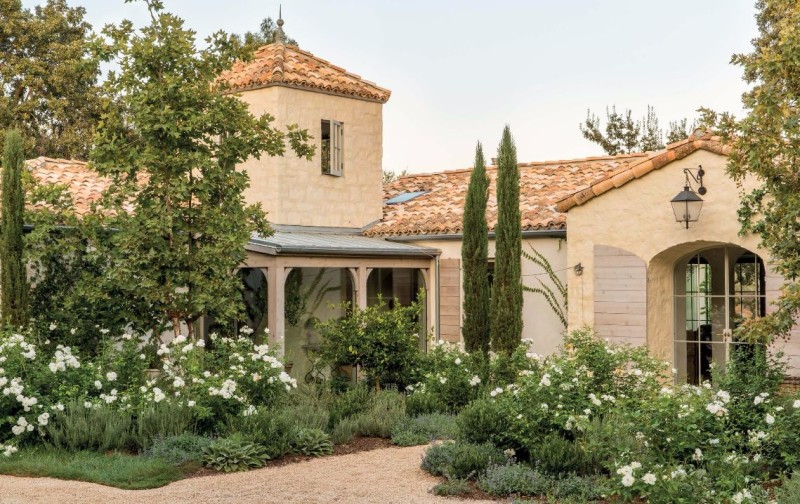 Who would guess this is a new property?
Steve is an artist who knows his way around space and light, and Brooke is masterful with materials and setting the mood, so together they are a balanced creative dream team.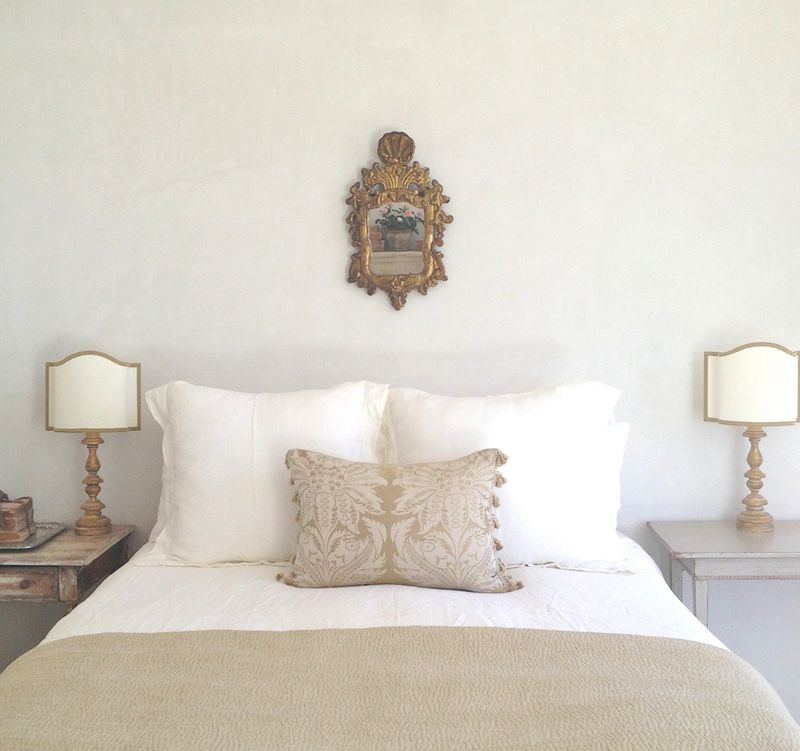 Architect Steve Giannetti's sketches grace the book and are a testament to his artistry.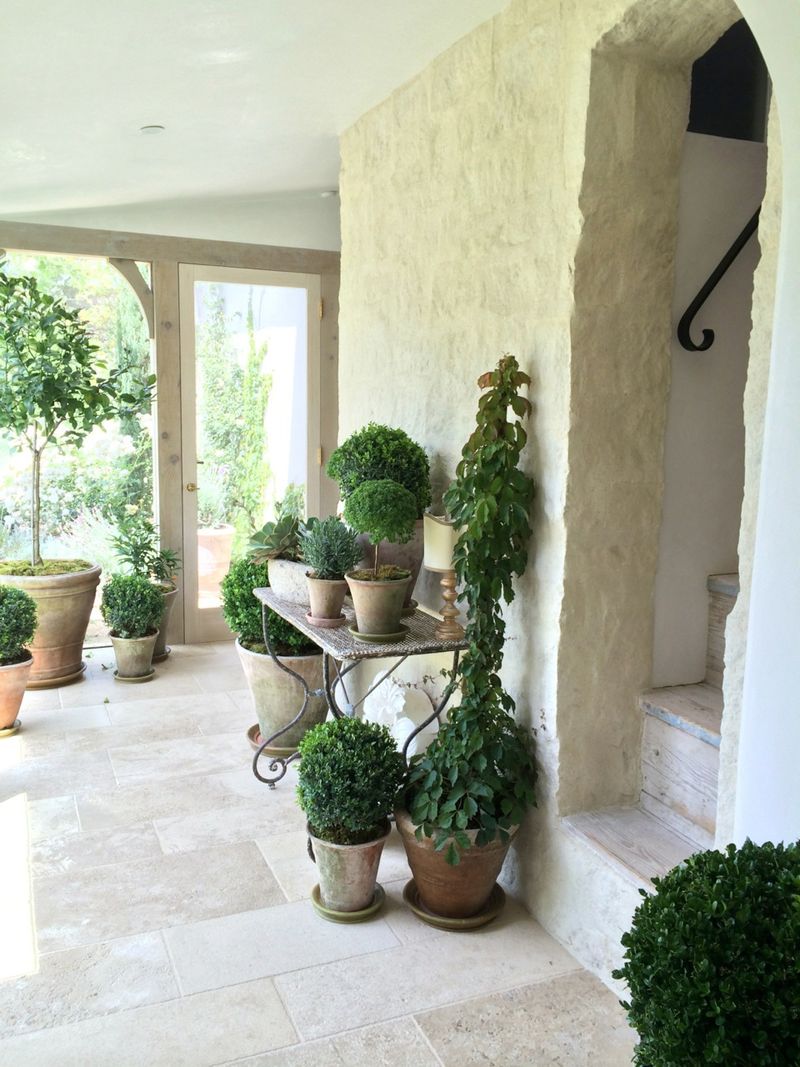 Concerning the timelessness of their designs, I was not surprised to hear they have no interest in trends.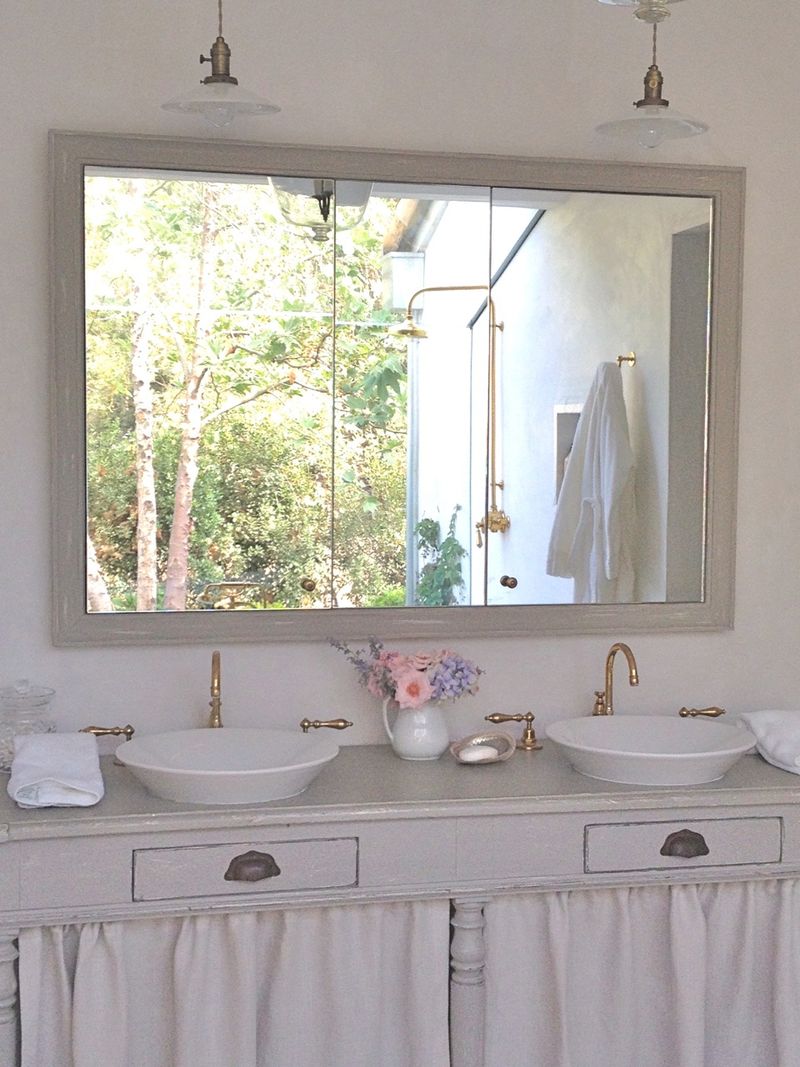 "We select pieces that speak to us, and they move room to room."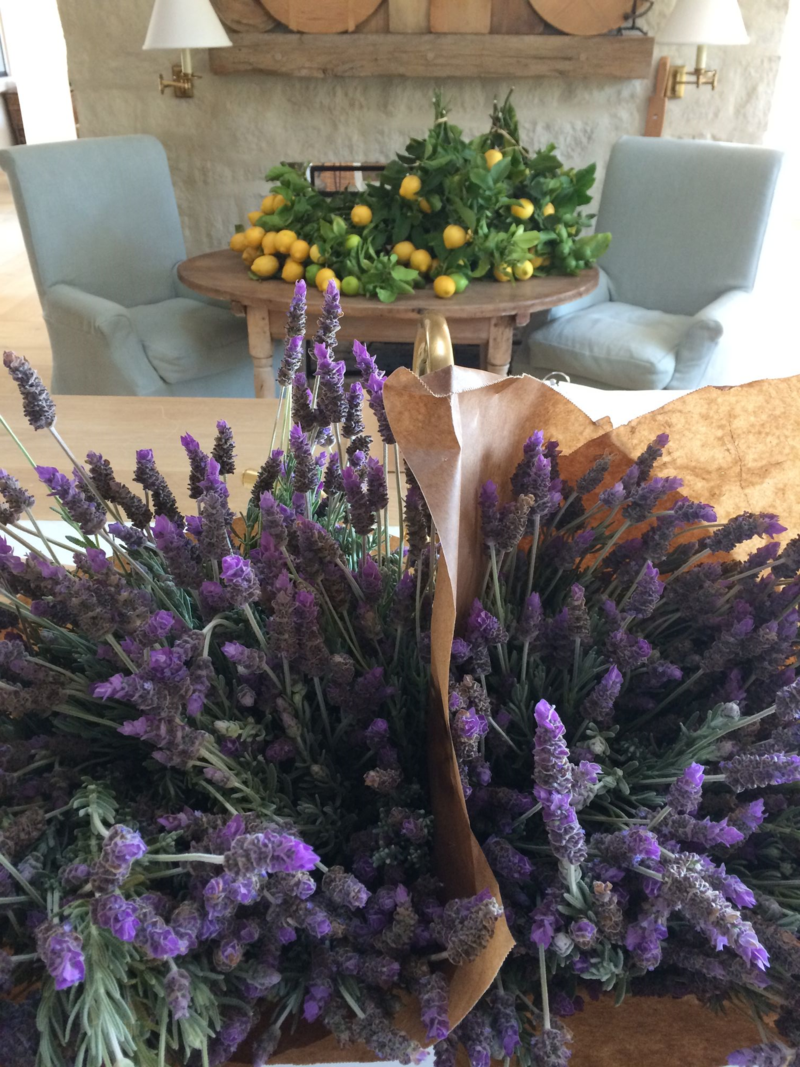 Since the decor flows so seamlessly, loved objects easily rotate.
Brooke calls her palette "happy" and derived from the landscape with its muted golds, greys, and neutrals. It's a harmonious color scheme intentionally evoking calm since the world of work can be anything but.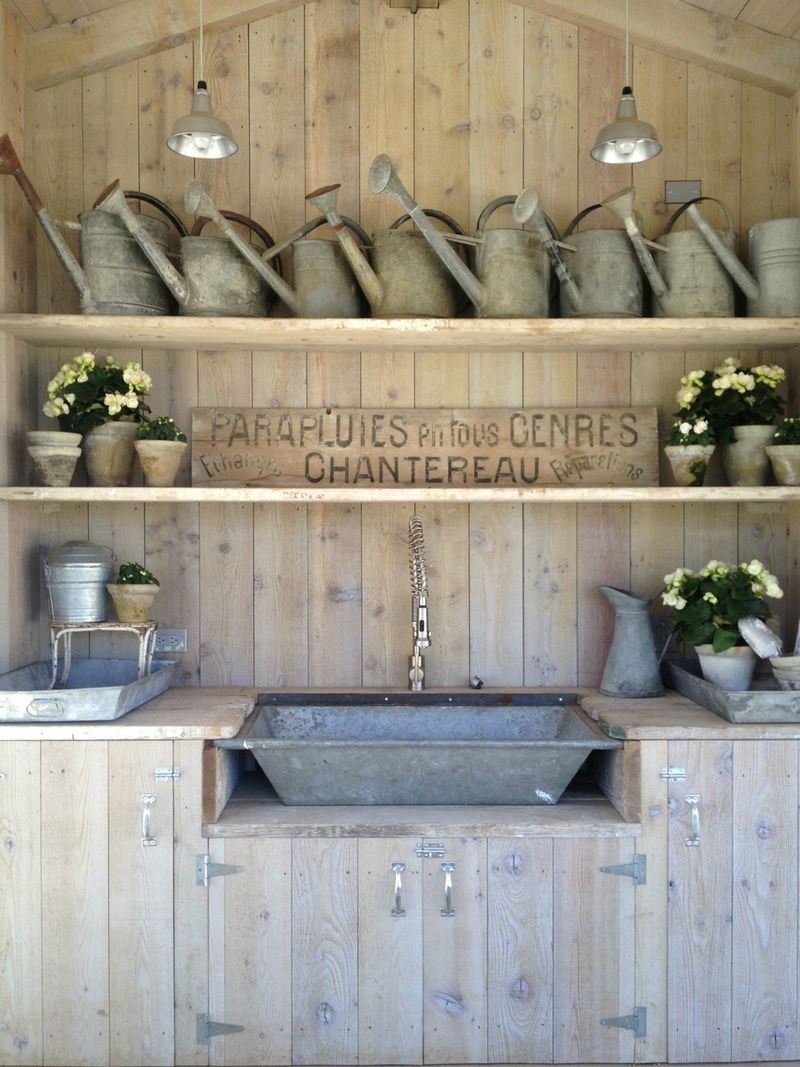 "When we get home, we want it to be peaceful."
Patina Farm is more than a single farmhouse; there are outbuildings, gardens, and seating areas like the one above where I can imagine sipping fresh lemonade and engaging in farm-speak about the goats' grazing habits.
Don't get me started on Brooke's office at Patina Farm or the fact it has a porch upon which sits a goat house built by Steve where goats may hang.
Because that is definitely the coolest office ever.
If you have been following Brooke's journey on her blog,Velvet and Linen, then you know how much her critters mean to her, and she tells me the goats now spend lots of time with the donkeys who tolerate them. Ha!
I could get used to your horizontal pupils, holy goat trinity.
On Brooke's recommendation, I chose the identical fireclay sink she has at Patina Farm.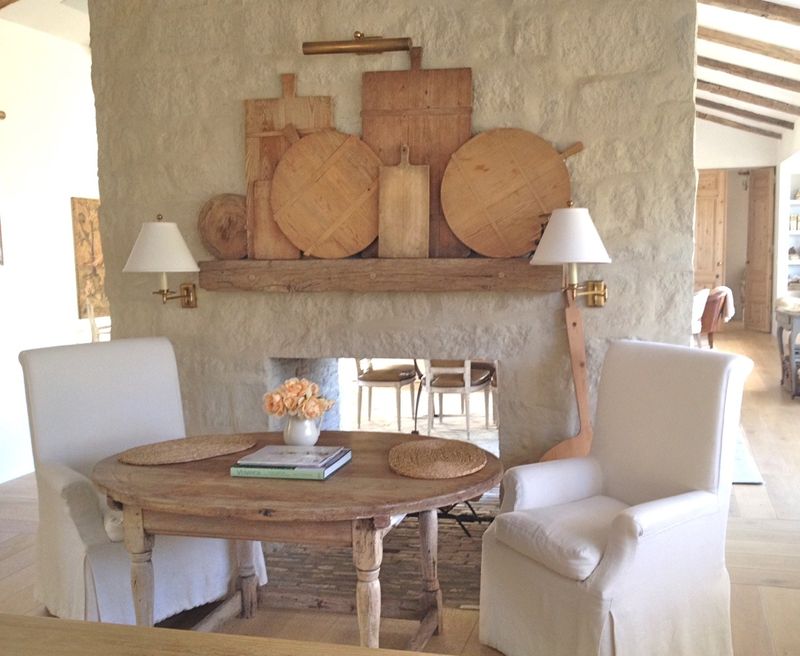 You know I spend all my cash on books, but if you buy just one design book in 2016, Patina Farm should be it! Then, you should mosey on over to the Giannetti's L.A. shop for an autograph!

Photographer Lisa Romerein hits it out of the park so prepare for the prettiest picture book for your coffee table!
Peace to you right where you are.
-michele
This post contains affiliate links which I hope you will use since they won't cost you a penny extra yet may earn this blog a small commission.
Support Hello Lovely by shopping Amazon RIGHT HERE for anything (not just products mentioned here) to keep the inspiration flowing!
I'm a participant in the Amazon Services LLC Associates Program, an affiliate advertising program designed to provide a means for me to earn fees by linking to Amazon.com and affiliated sites.
Click HERE to find cost conscious furniture and decor for your home too!