Let's embrace the familiar yet odd week just now enfolding with a celebration of Dog Humor Quotes & Smiles for Pet Lovers. We have arrived at that slightly strange pocket of holiday limbo between Christmas and New Year's where you may not know what day of the week it is. The Norwegians call this stretch of time "Romjul," Brits sometimes refer to it as "the gusset," and it has also been termed "Christmas Taint," "Taintmas," "Twixtmas," and even "the longest Sunday."
DO YOU ENJOY THE IN-BETWEEN-MYSTERIOUS-LIMBO of a lingering Sunday LEADING TO THE NEW YEAR?
I independently selected products in this post—if you buy from one of my links, I may earn a commission.
Dog Humor Quotes & Smiles for Pet Lovers
After much Christmas cheer, adrenaline rushes, traveling nightmares, and possible family stress as political parties and generations mix and maybe clash, cats in soft toast headdresses and lighthearted whimsy may be the loveliest prescription.
Toast of the Town
My apologies that this pet post is mostly dogs…I'll make it up to you crazy cat moms and dads soon!
Speaking of toast, did you see my post about the healthy super easy flourless, kneadless bread I have been making? Oh, I do love my toast…
What's with the cats and toast folly?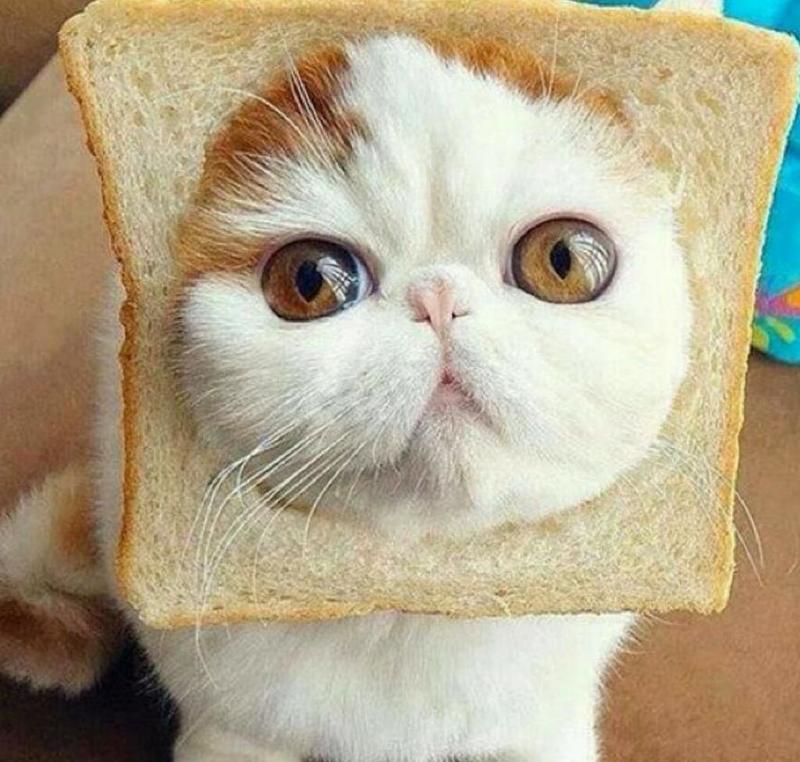 You may have heard of the Buttered cat paradox: cats always land on their feet while buttered toast always lands butter-side down.
If your sweet kittycat is too proud to recline on white bread, this may be more her jam (can you EVEN believe what I did there!!!!???):
Pets & Cosplay
Not that you would ever make your collie sacrifice his dignity for more than 30 seconds for a photo in this get-up, but…
Clearly some pets are more easy going than others about cosplay!
I can't say I ever dressed the uber intelligent Bella Luna as a Jedi, but she looked adorable in a number of knit kittycat hats, handmade felted wool capes, and baby clothes purchased at flea markets in Paris. I know. Crazytown!
Need an idea for a nutritious meal plan for your dog? Here's a great place to start: Save 20% off your first order of Hungry Bark!
My Furry Grandbaby
Funny Pet Quotes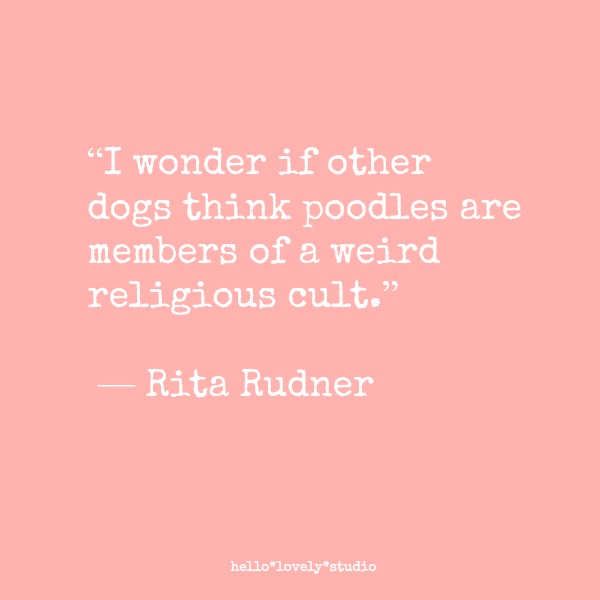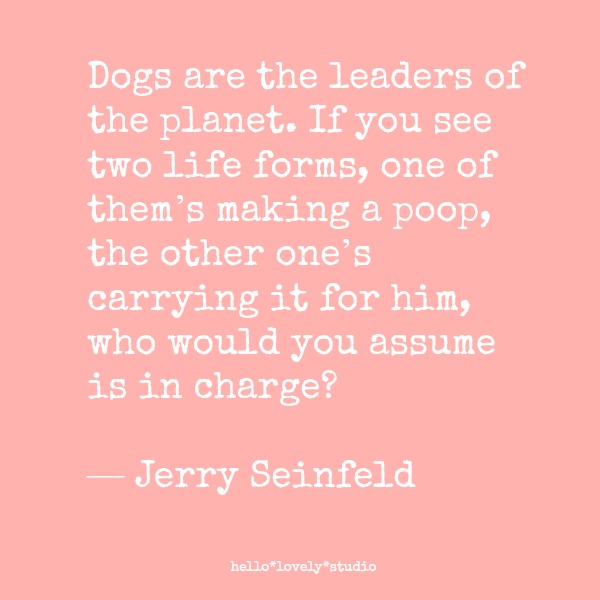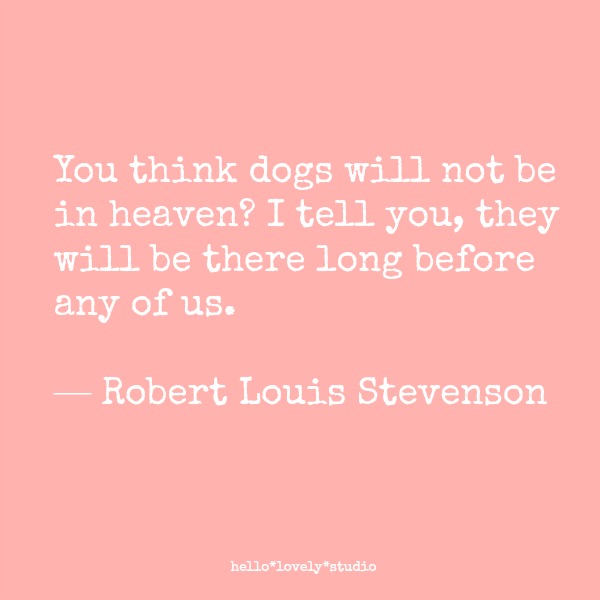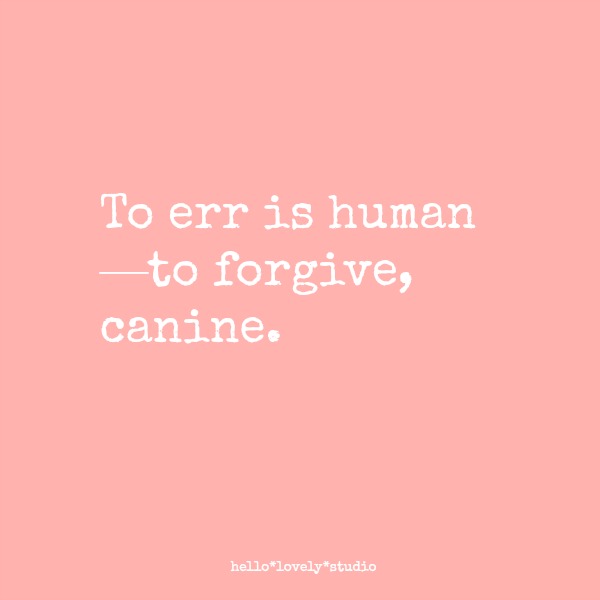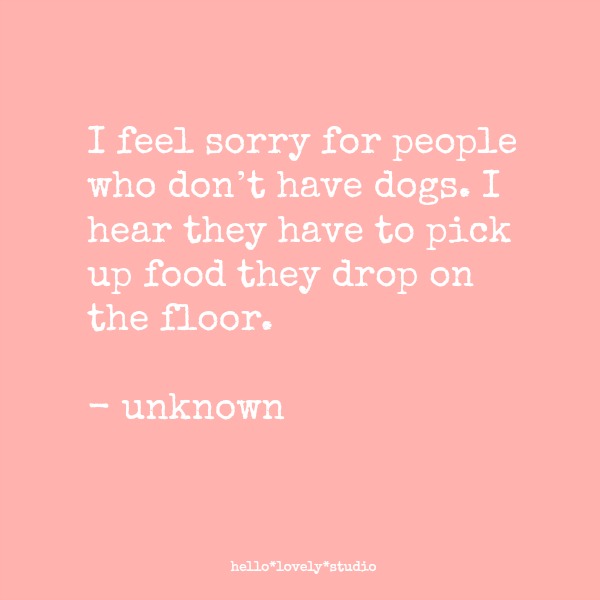 Get ideas for yummy nutrition for doggies at Hungry Bark.
Cozy Spaces to Chill
Functional & Cute For Kitchen and Bath
Adorable Vintage Style for Pet Treats
A Must for Francophiles
Pet Carrier
Wagging Wind Chimes
Dogs & Divine Therapy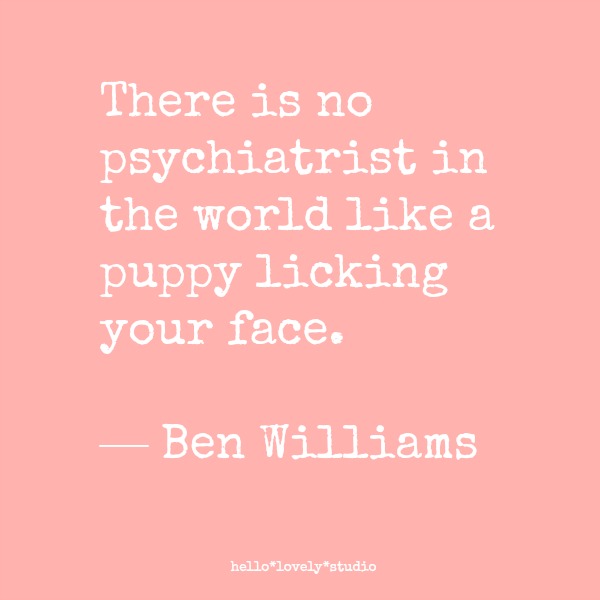 Holy Hounds, Batman
Inside Your Pet's Brain
In this book, Gregory Berns reveals how dogs empathize with human emotions, how they love us, and why dogs and humans share one of the most remarkable friendships in the animal kingdom.
How Dogs Love Us answers the age-old question of dog lovers everywhere and offers profound new evidence that dogs should be treated as we would treat our best human friends: with love, respect, and appreciation for their social and emotional intelligence.
Have You Seen This?
Lots of folks swear by these tinkle turfs for potty training.
Get Your Puppy & Kitten Love Fix
For the Love of White Decor
Ever Used One?
Save 20% off your first order of Hungry Bark!
Mad for Plaid
Remembering Our Bella Luna
Our girl left her furry little body in 2015, and we remember her with fondness every single day because she brought so much unconditional love to our lives. We named her for a family favorite: the beautiful moon.
Bella was so zen, always wore a top knot, insisted on hydrating from the faucet (not my fault!), and could do more fancy tricks than I can say (including praying and waving hi). Her favorite activity of all throughout her 14 years was happily chasing a white balloon around our home. Hence, white balloons were in supply at our house, and they still lie in drawers everywhere. Those billow whites added a festive layer to even the most mundane grey days.
What a beauty and a blessing you were, Bella Luna!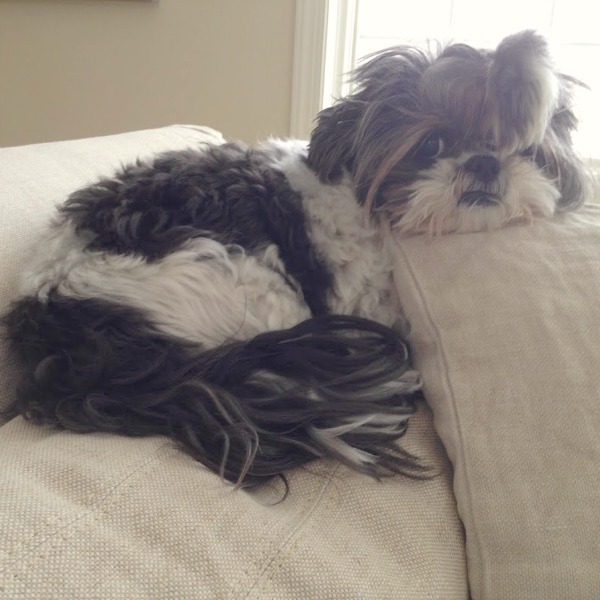 Our Pet's Painting by Cindy Austin
Artist Cindy Austin, whose work you may be acquainted with, painted our baby, and the masterpiece hangs on the wall in our home as a priceless treasure.
If you have ever seen images of the beautiful cow painting of 'Eulalie' in Miss Mustard Seed's home, then you have seen this artist's work!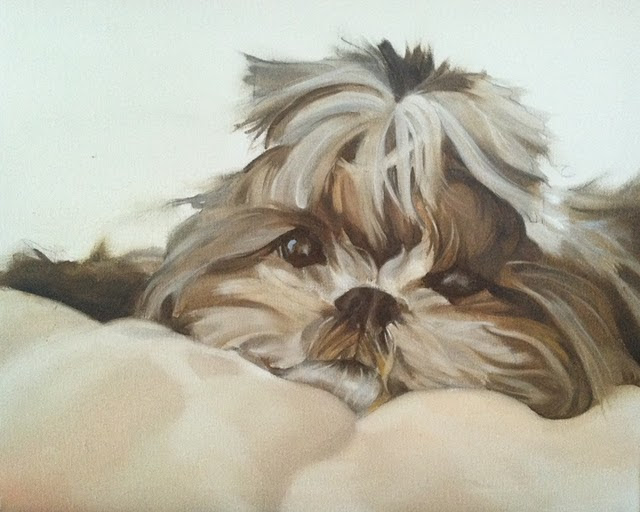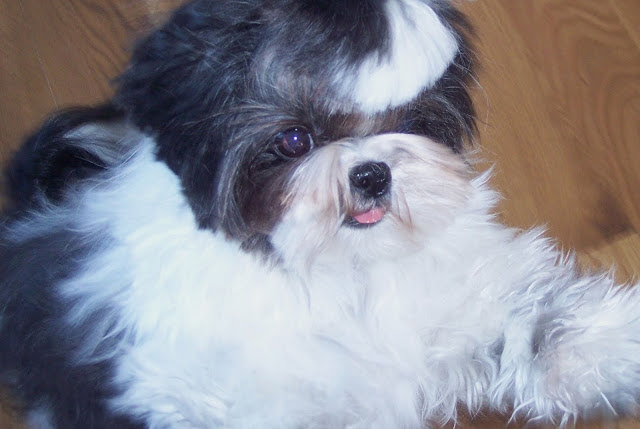 Watercolor Portrait of Your Pet?
Years ago, I discovered a wonderful artist in Bojano, Italy (Irene of Dimdi) to paint Bella Luna. Then, one Christmas, I commissioned her to paint portraits of all of my siblings' pets – and they absolutely treasure the gifts!
My Favorite Shop Dogs!
I love visiting Alastair and Angus of Trove Vintage! These Westies are pros at helping their mama tend the vintage shop HERE.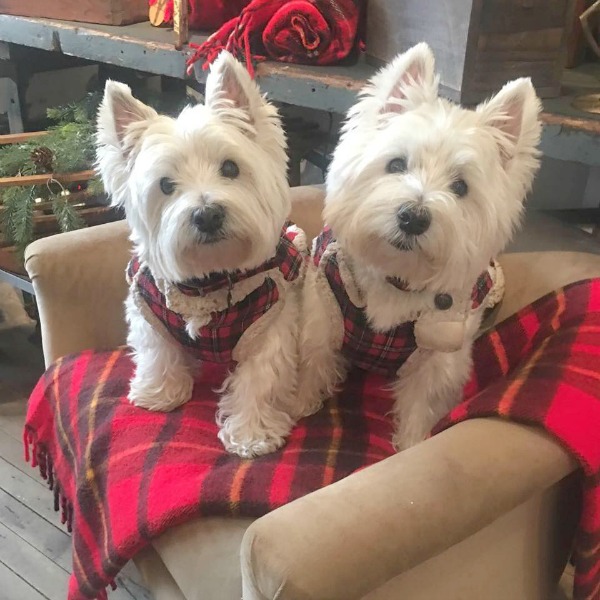 My Blogging Assistant Hard at Work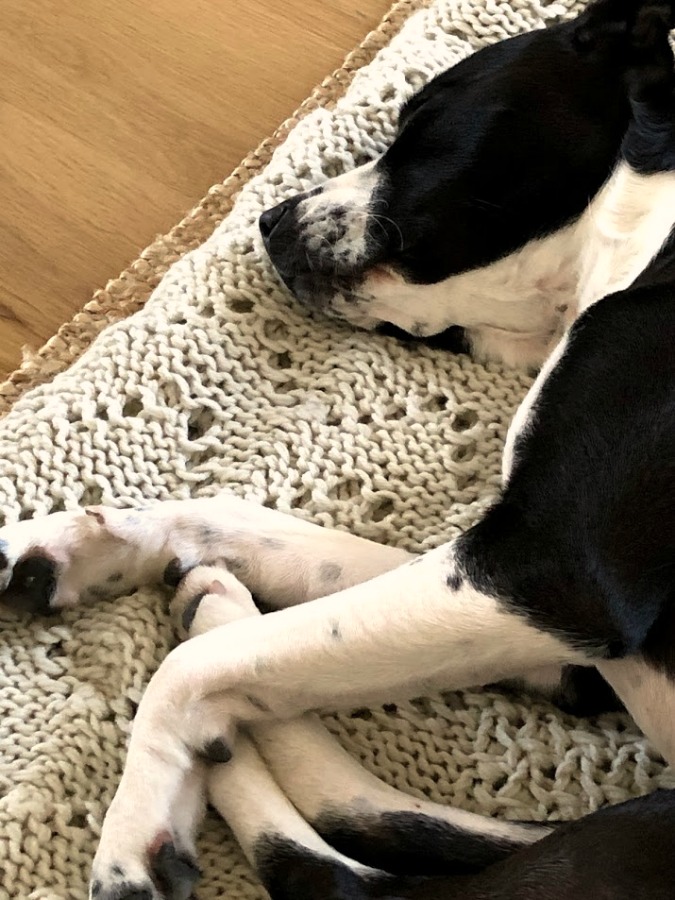 While this post aims to elicit smiles, sometimes smiles take a little time. Watch sweet Zuzi learn to trust again and be reminded of what it means to heal and say YES to love…
YOUR TURN: Is there a sweet pet in your life now or ever who brought happiness? It would be an honor to hear all about them!
Make sure you also visit my post with my favorite finds for furry babies RIGHT HERE!
Peace to you right where you are.
-michele
Shopping for items you already intended to buy on Amazon RIGHT HERE (not just items mentioned in posts) or home decor keeps decor inspiration flowing on Hello Lovely!
Hello Lovely is a participant in the Amazon Services LLC Associates Program, an affiliate advertising program designed to provide a means for sites to earn fees by linking to Amazon.com and affiliated sites.