If you admire Soulful Global Style and Rough Luxe Interior Design Inspiration, the work spotlighted here with its fine art, uncommon layering, and wondrous play with scale is sure to please. MICHAEL DEL PIERO magic and interiors have been appearing here since 2010–way before the dawn of Pinterest, before tribal trends were trending. Yep. She is a Sweet Home Chicago design hero, and you can bet your lucky deep dish pizzas we are proud of her. Also see more of her work in a post honoring inspiring instagrammers here.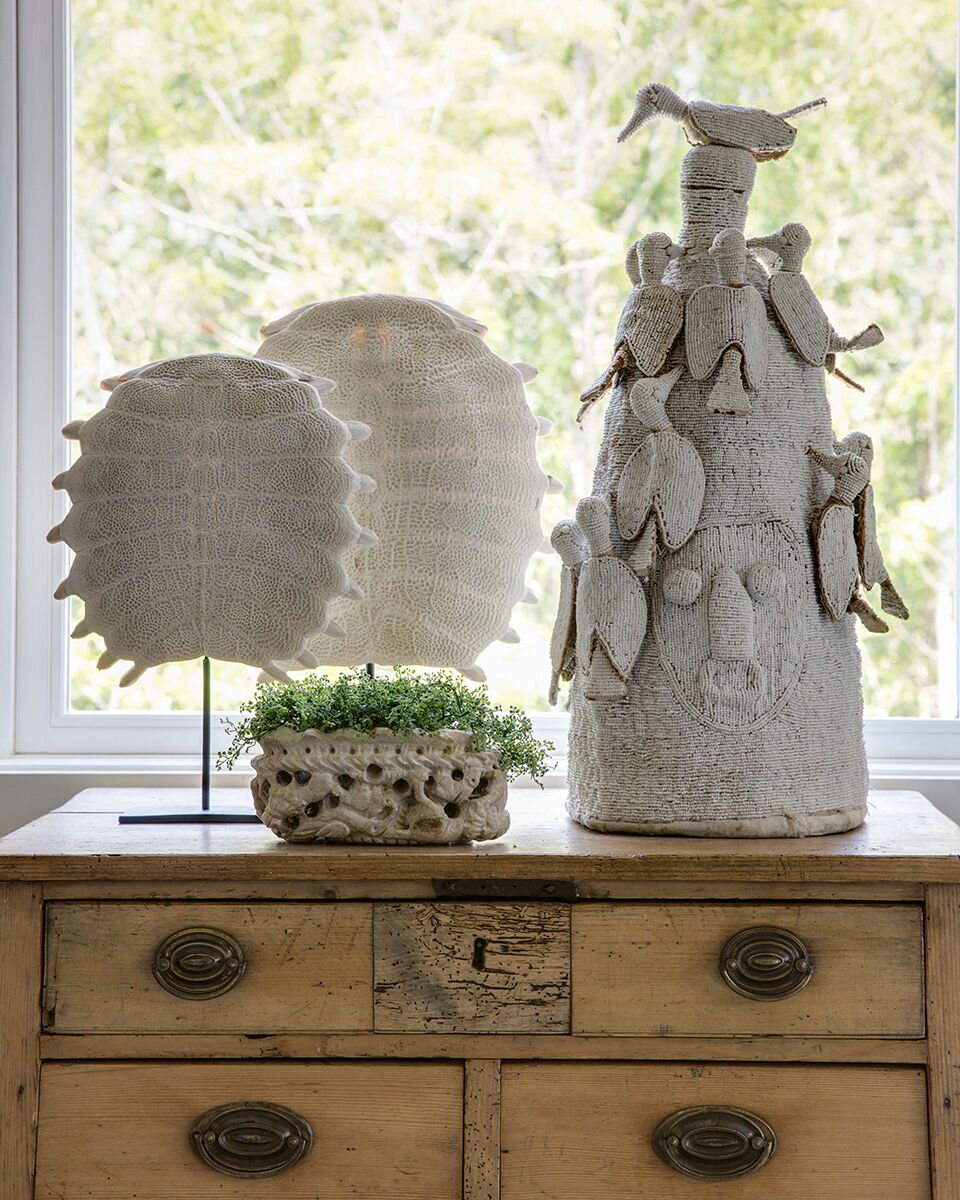 ABOVE: Soulful Global Style as well as Rough Luxe Interior Design Inspiration.
Soulful Global Style & Rough Luxe Interior Design Inspiration
Not only will you discover serene and sensual design work from Chicago's own Michael Del Piero, you will see it interpreted in three distinct projects: showhouse, residence, and shop.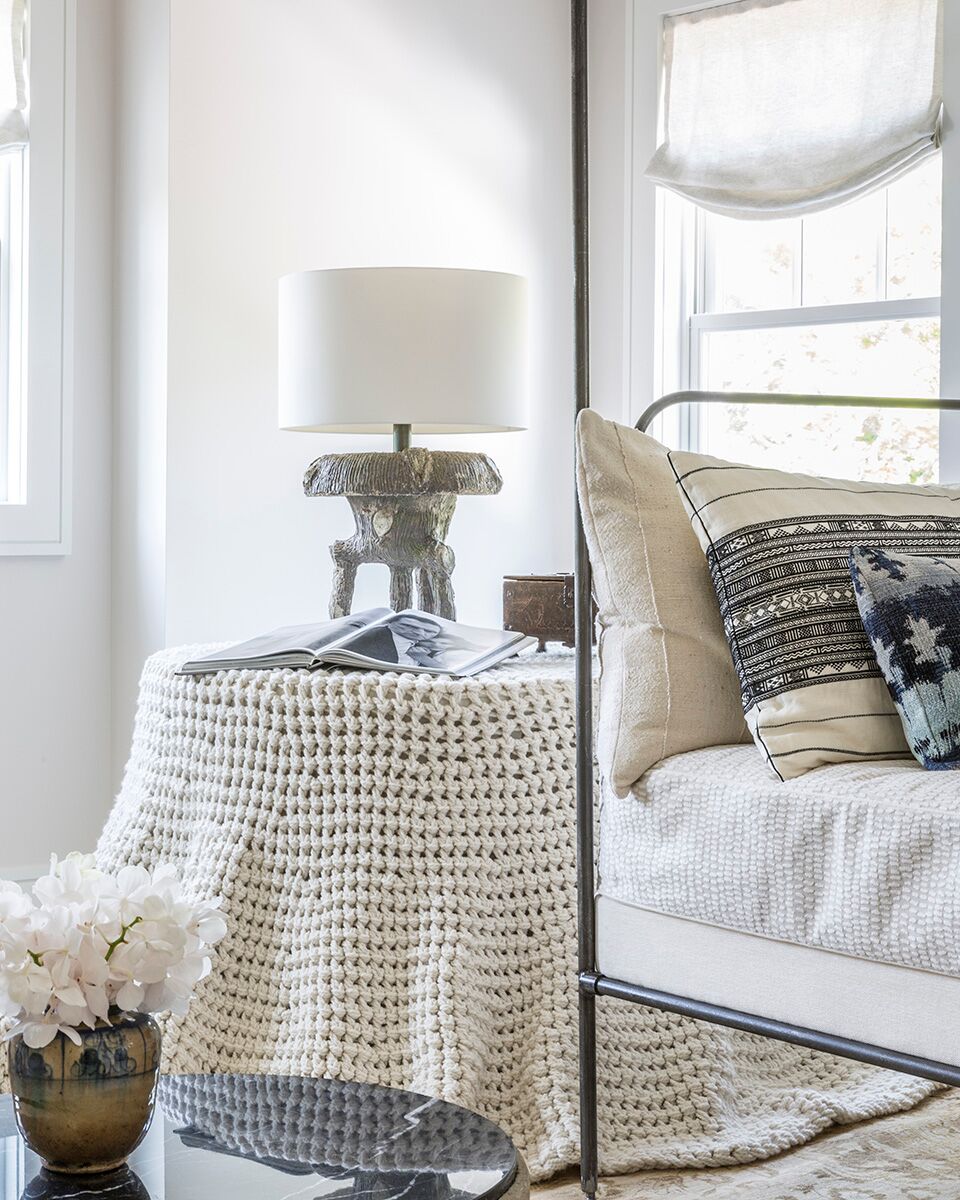 ABOVE: Soulful Global Style Inspiration…certainly sensual indeed.
But first this giggle: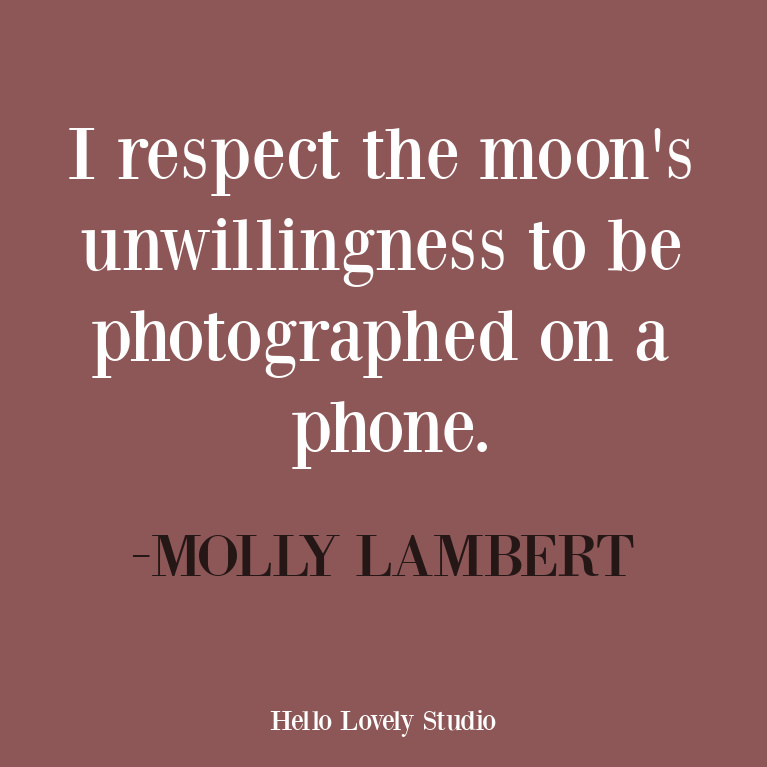 YES! Hahahahahaha
Rustic Refined Interior Design in the Hamptons
Del Piero's shop in Chicago (Michael Del Piero Good Design – 428 N Wolcott Ave, Chicago, IL 60622) has a decidedly hip counterpart in the Hamptons.
Just wait until you see the moody interiors and heavily textured walls in a renovated barn turned European manor inspired shop!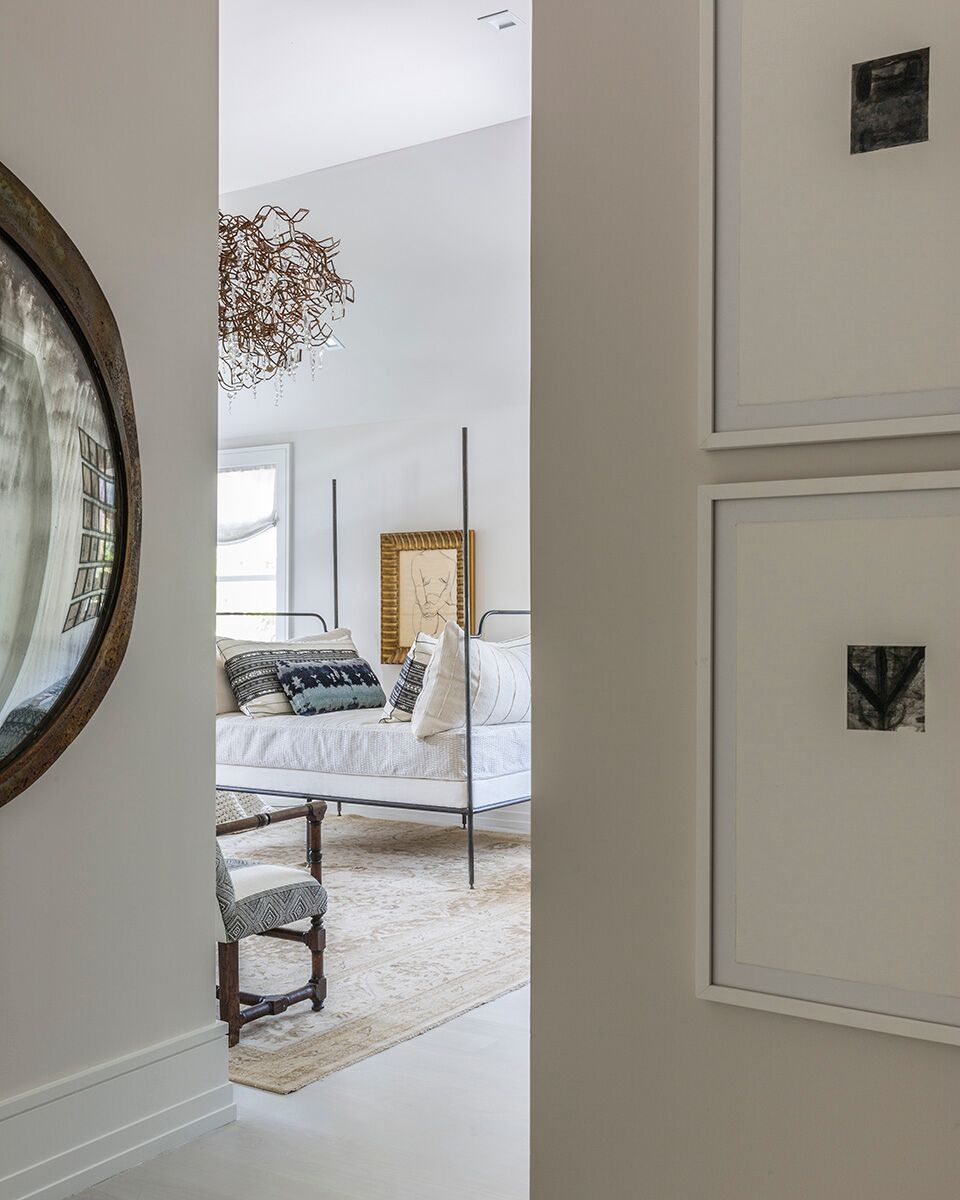 ABOVE: 2016 Hampton Designer Showhouse in Sag Harbor; photo: Marco Ricca. In case you love Rustic Luxe Interior Design in the Hamptons, and Undeniably Soulful Global Style.
If you have followed Hello Lovely, you are well acquainted with the design aesthetic I personally admire (TIMELESS and TRANQUIL). MDP's work uniquely reflects a timeless and tranquil mood as well as restrained, monastic-yet-modern, atmospheric gold.
Indeed I have seen her work in person and feel so at home in its hushed wonder.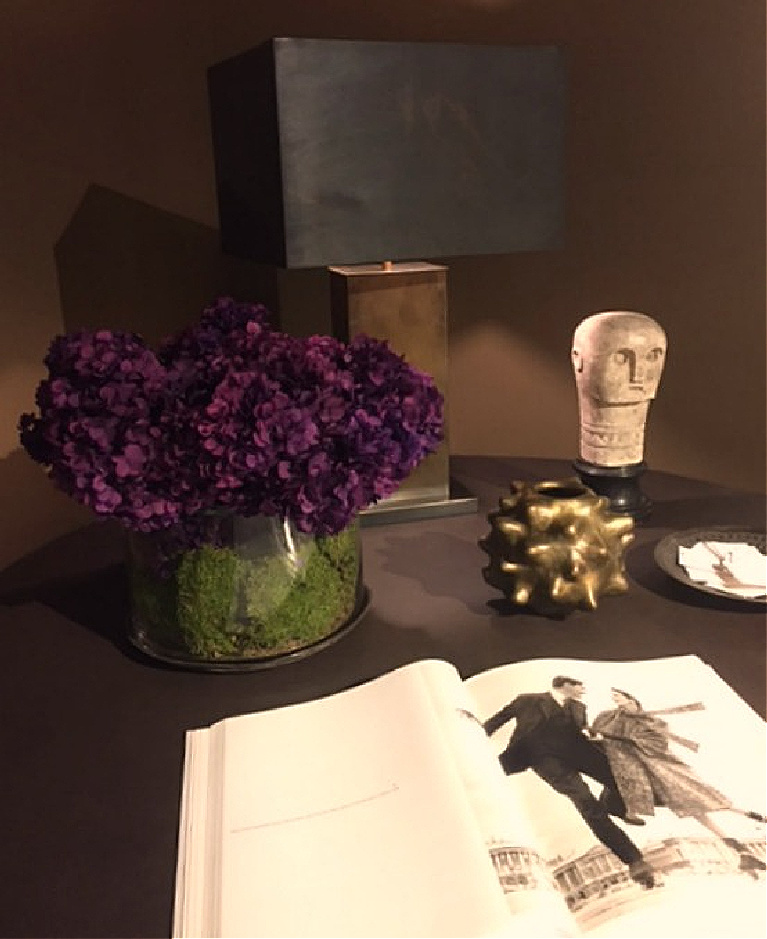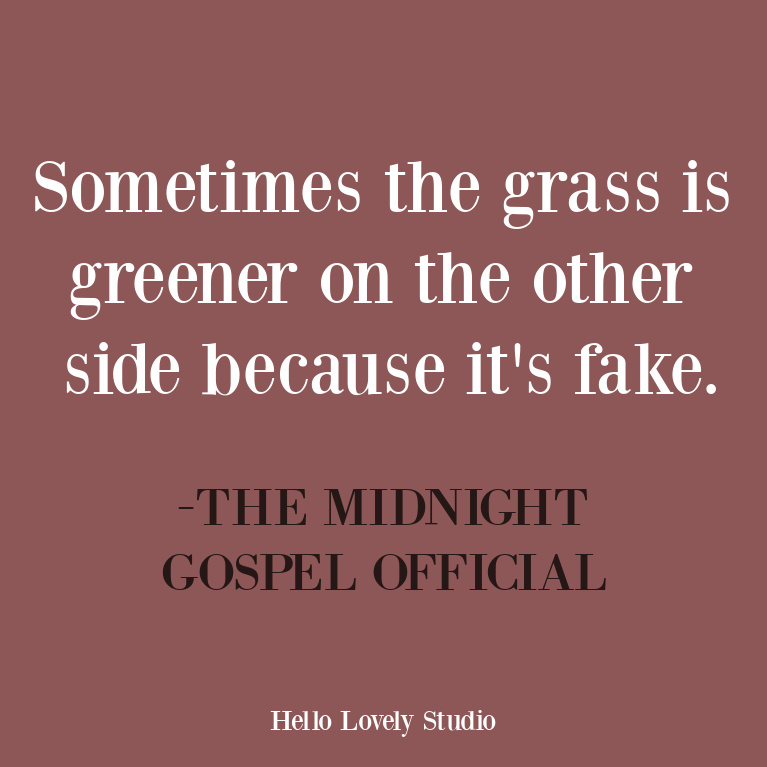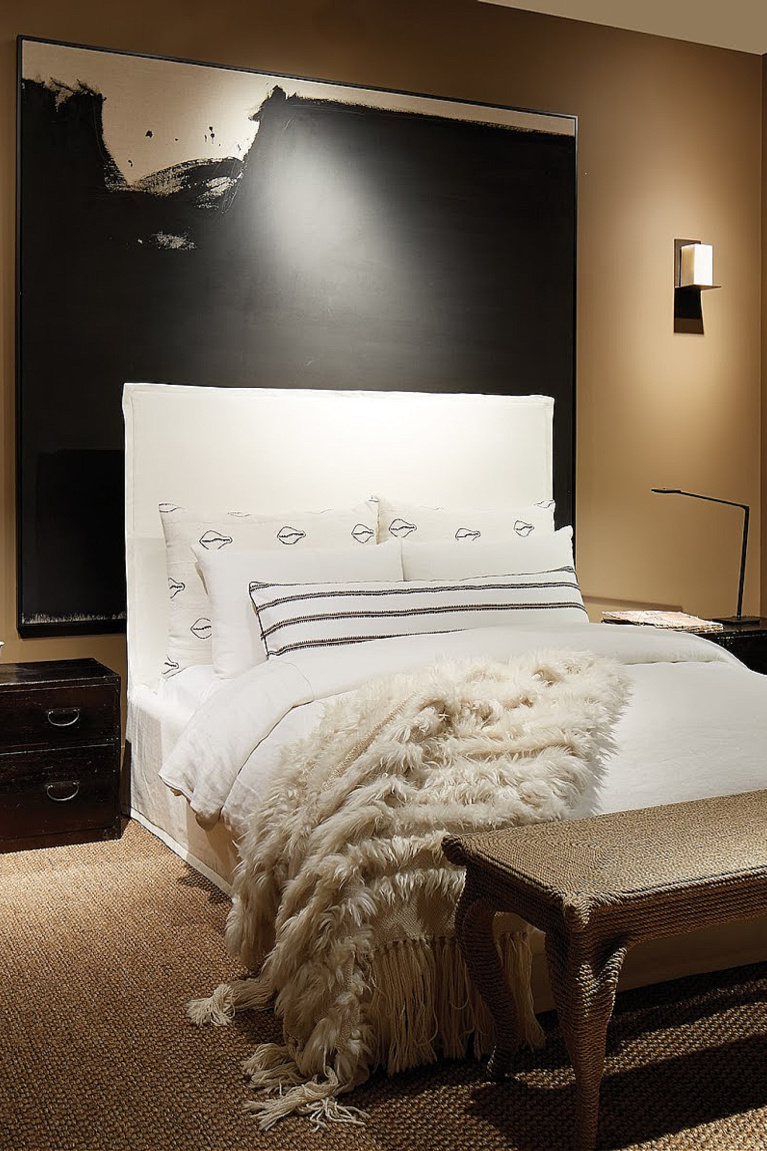 Listen to MDP Describe this Bedroom Design
You may recall this project from 2016 when I toured it and snapped photos for you.
When It's Soulful
Modern art mingles with ancient pottery, minimalist luxury, bohemian drama, rustic textures, and also finds curated by Del Piero on her travels.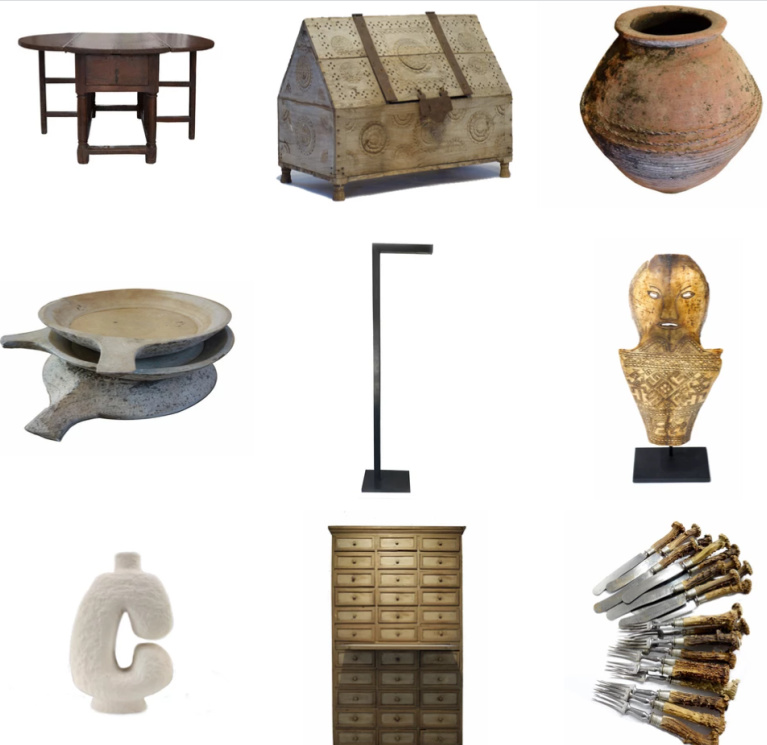 Soulfulness echoes from: whispers of ancient collected treasures, intelligent proportions to tease, and a sophisticated mix. Yet it's also the nameless, spiritually informed, quietly pared-down purity which creates pause and demands linger factor.
In case you were wondering, you cannot Uber to your local ZEN supplier to place an order for linger factor.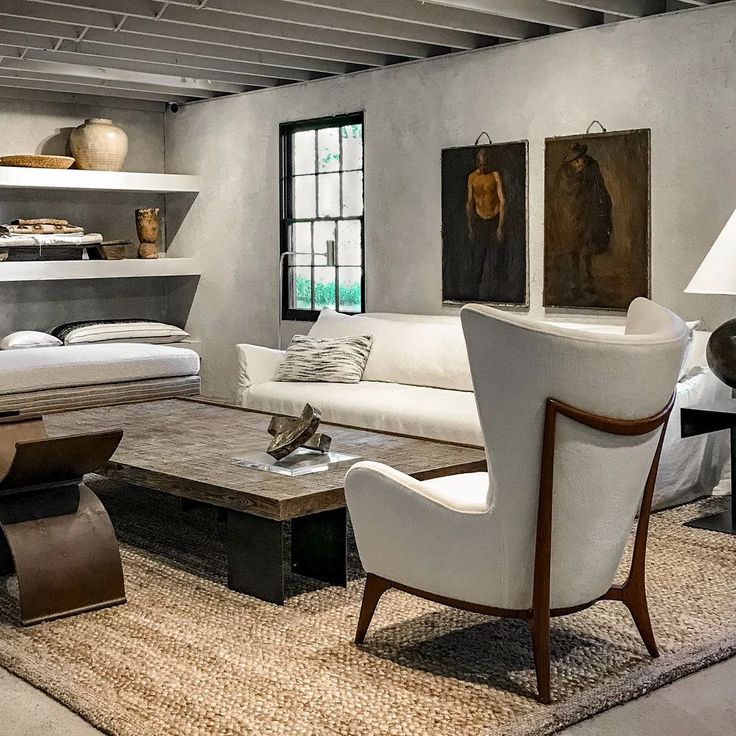 No, there are secrets wrapped in secrets layered in masterful spaces where contemplation, zen, and wellness bloom.
May I show you?
Michael Del Piero: 2016 Hampton Designer Showhouse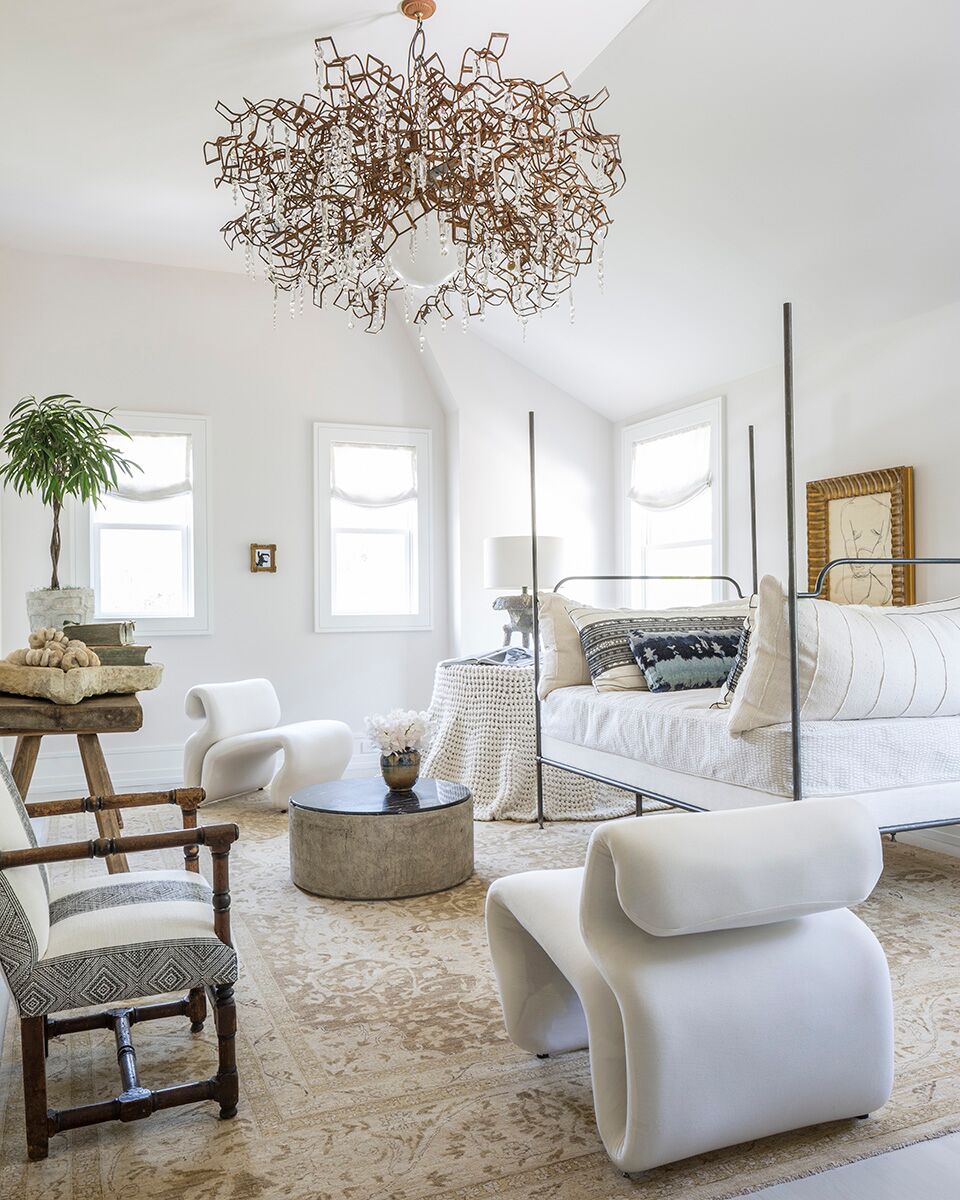 ABOVE: An ivory rug anchors a table draped in hand-crocheted wool tablecloth. The beautiful chaos of a salvage metal chandelier is a work of art by Lucy Slivinski…hello lovely indeed.
Minimal, Modern, and Luxurious Guest Room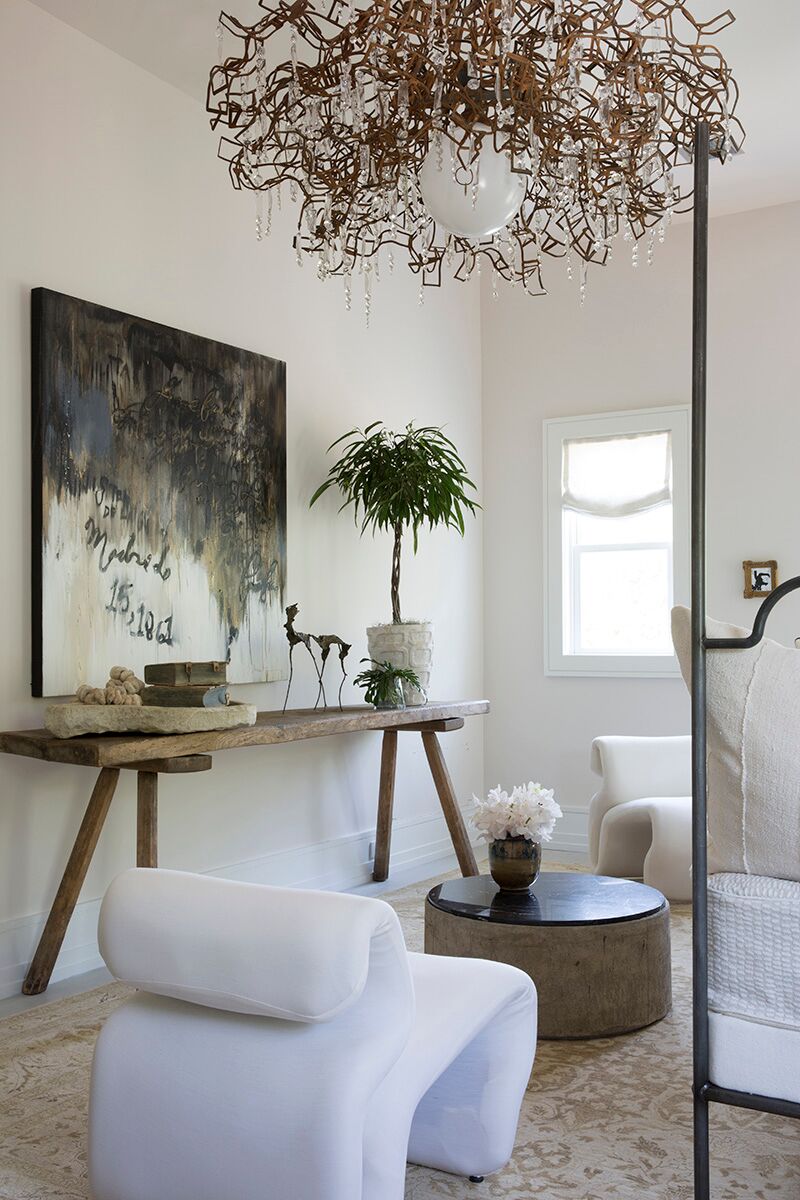 ABOVE: photo: Marco Ricca. Stunning art above rustic console: Francine Turk; seating area chairs: Jan Ekselius as well as 17th-century armchair. Rustic wood console also makes a perfect pedestal for tropical plant and African stone beads.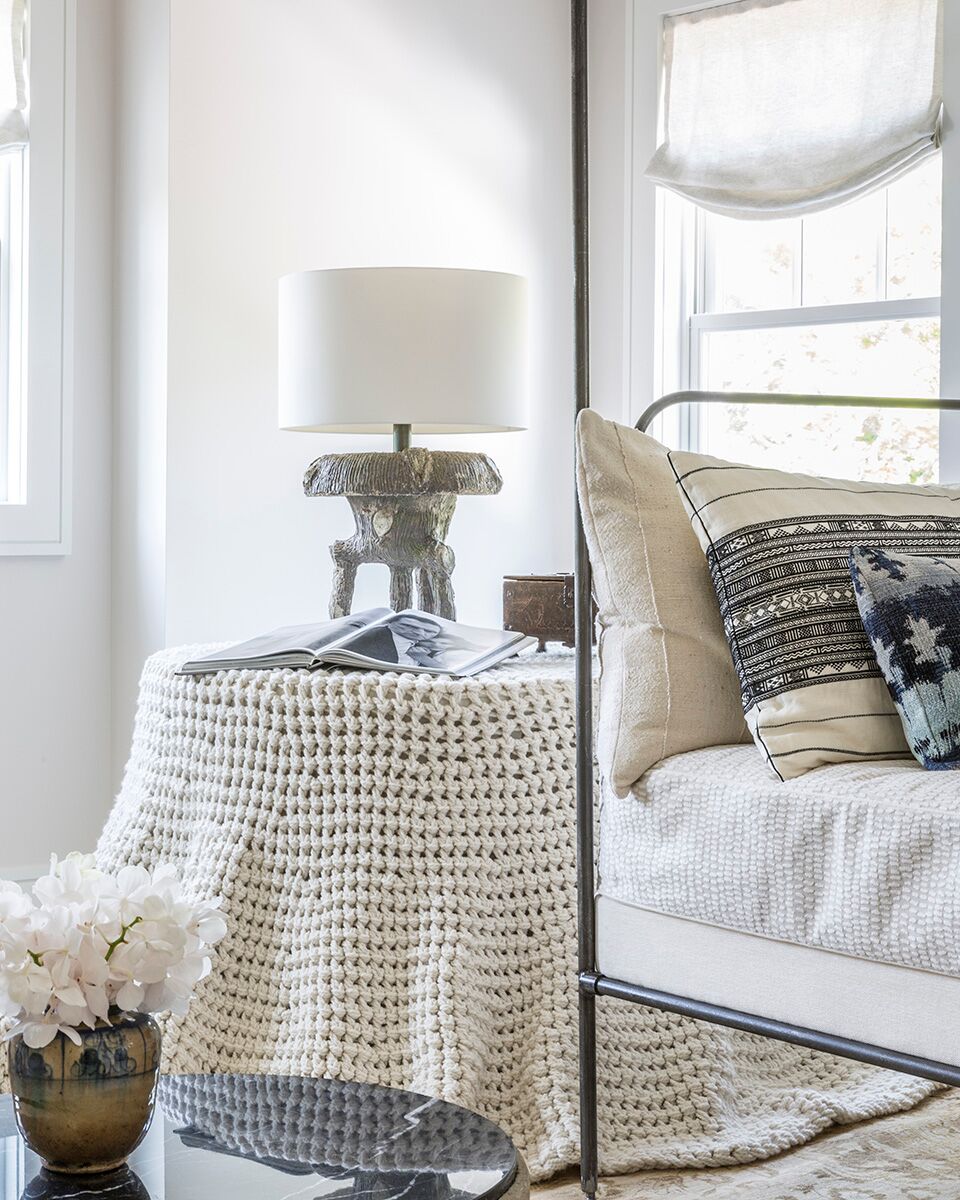 ABOVE: Rough Luxe Interior Design Inspiration…certainly sensual indeed.
Edgy Art & Ancient Treasures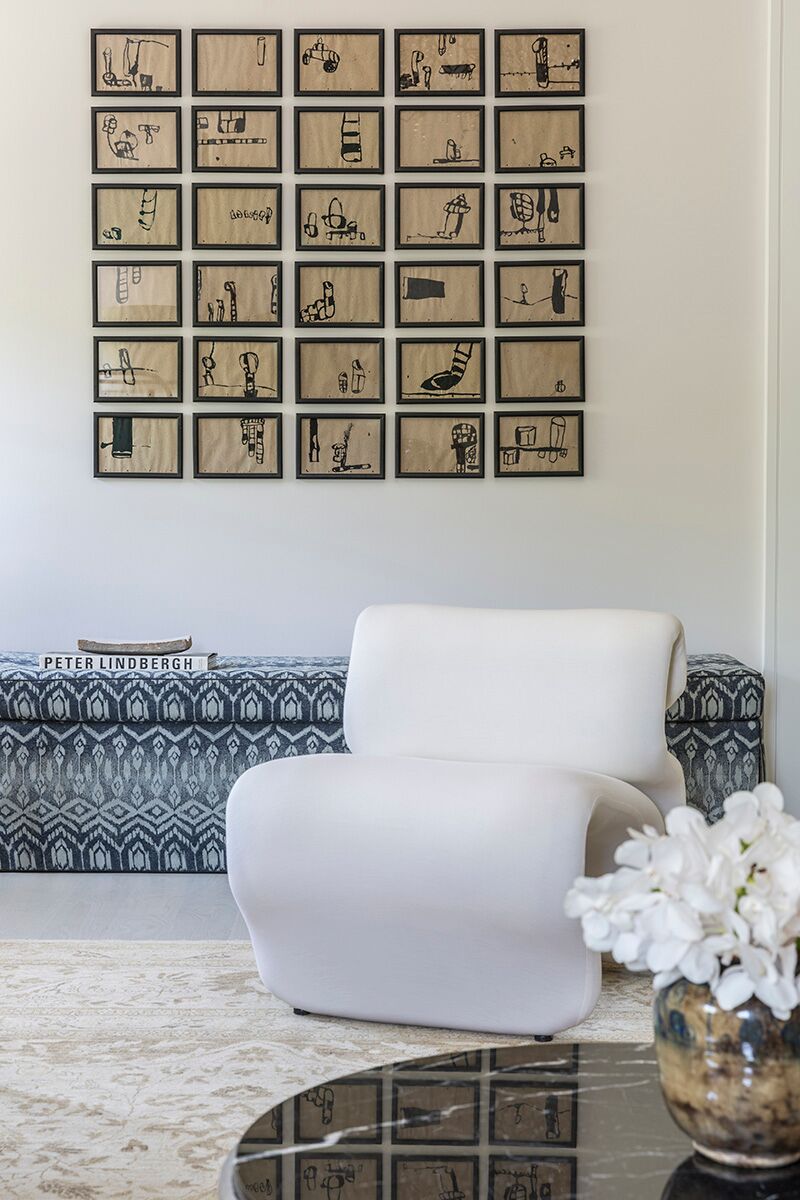 ABOVE: Why settle for one-note when you can easily enjoy a bedroom as a lounge? In the Hamptons showhouse, Del Piero infused a bedroom and bath with warmth, texture, and atmosphere. Bench upholstered in "Free Spirit" blue, and also drawings by Greg Dickerson. Reflective marble top on concrete table indeed reinforces "lounge factor."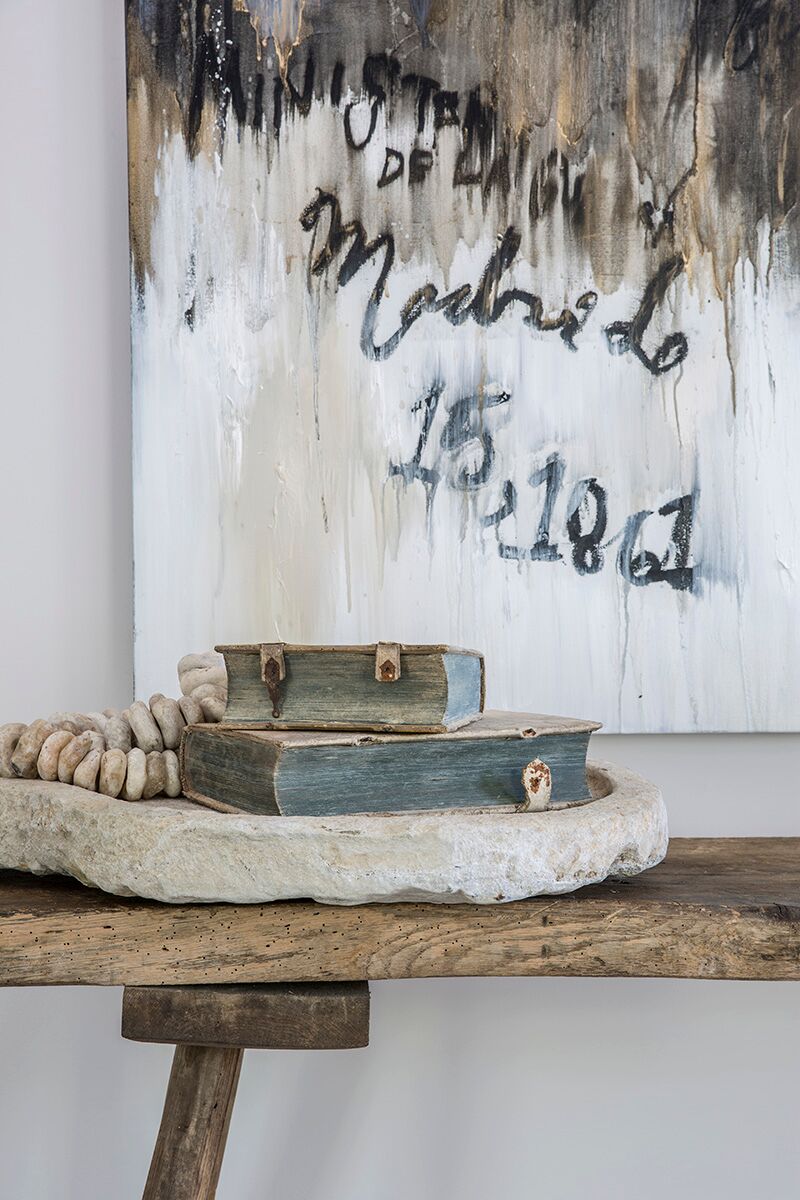 ABOVE: Art by Francine Turk/Photo: Marco Ricca. Upon rustic wood console: African stone beads as well as curated treasures.
Michael Del Piero: 2017 Hampton Designer Showhouse Dining Room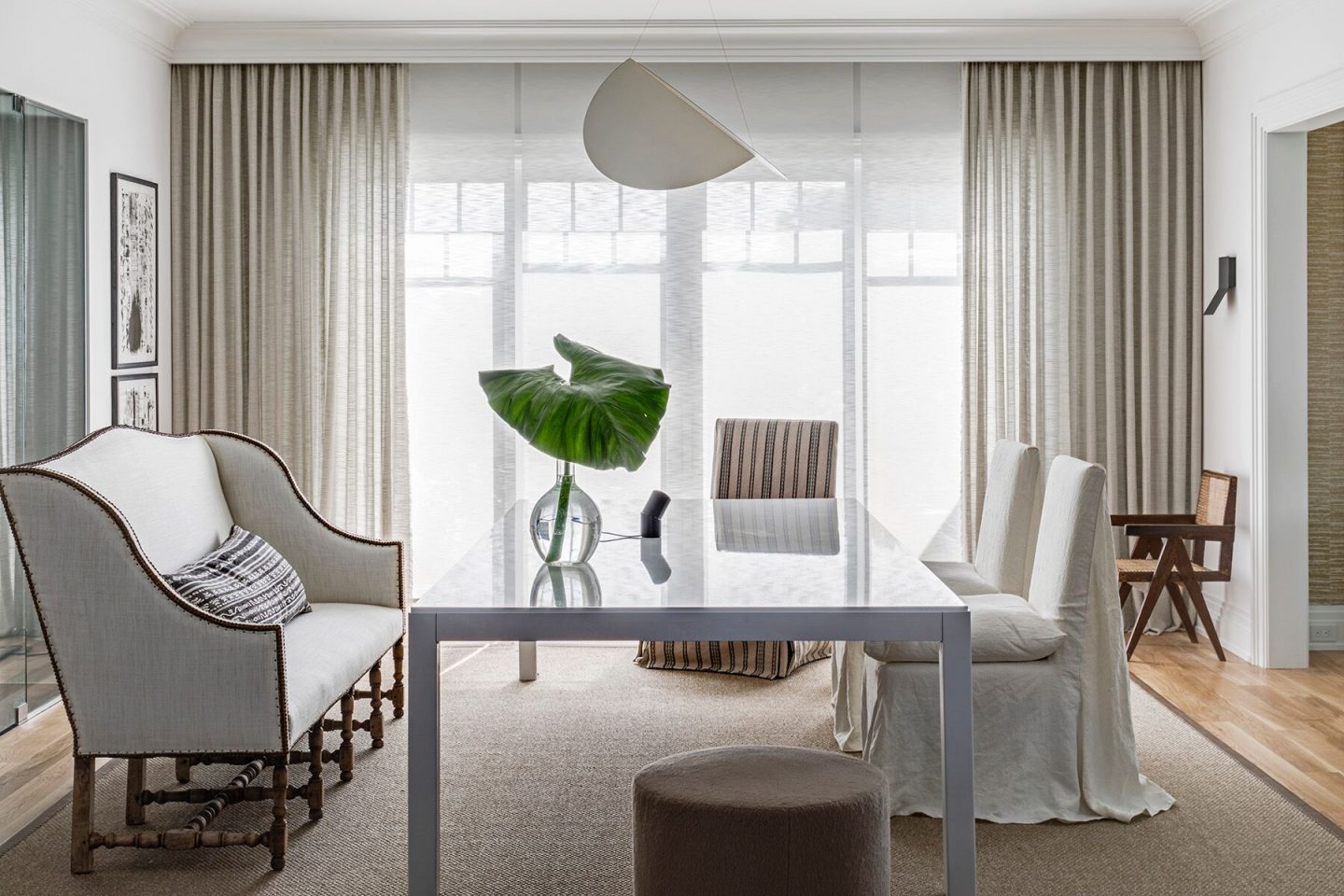 ABOVE: Photo: Marco Ricca – dining room in "Beachcomber" showhouse with open, airy, calm style in the Hamptons. While neutral and sophisticated, the dining room also functions as a breakfast space or library. The designer encourages homeowners to go casual for their dining room design to enjoy on non-formal occasions. White glass topped dining table, slipcovered chairs, and traditional settee feel inviting yet interesting too. Decor style is minimal, relaxed, modern yet also warm.
Rustic Refined Interior Design: Hamptons Dining Room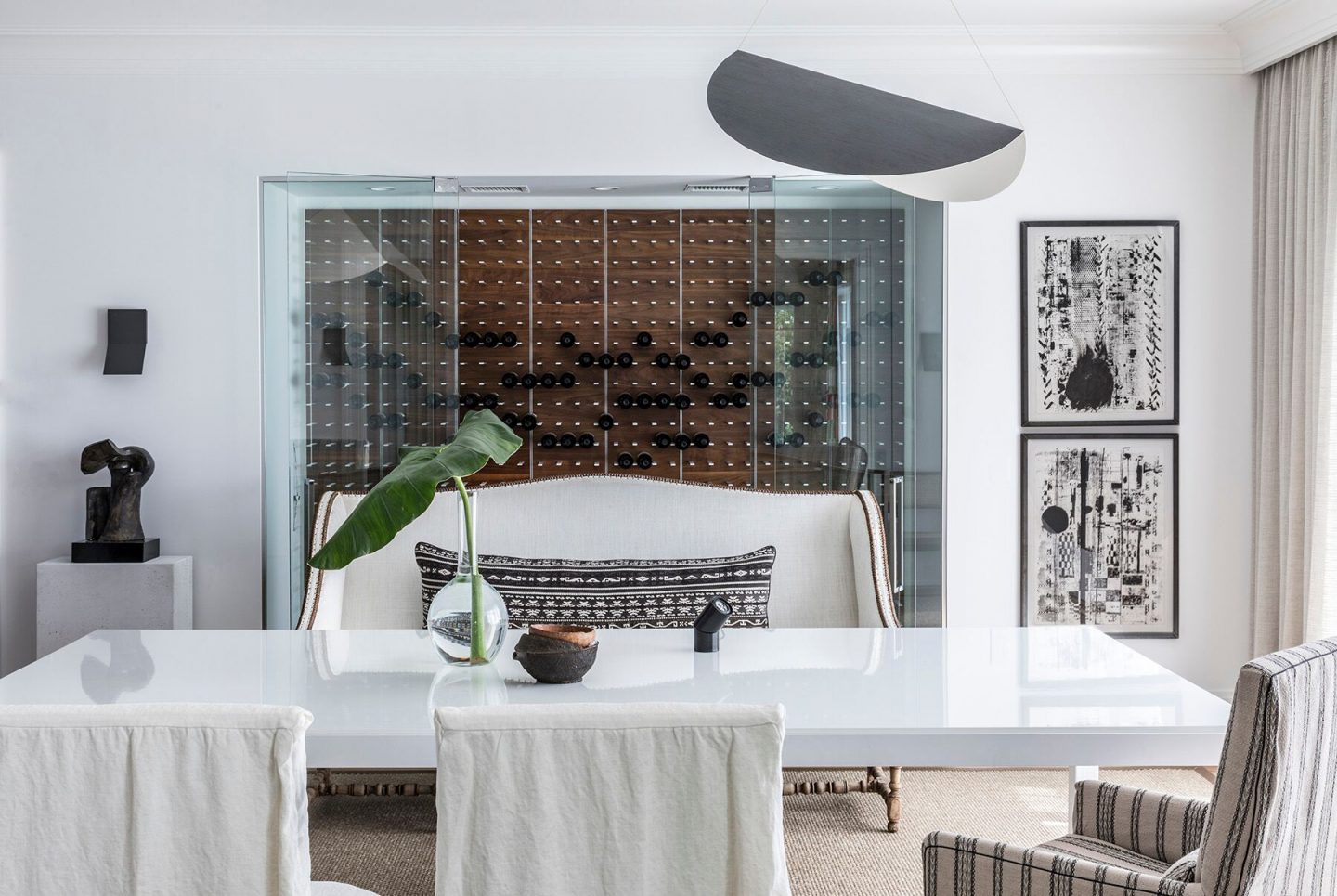 ABOVE: Soulful Organic Style…certainly sensual indeed.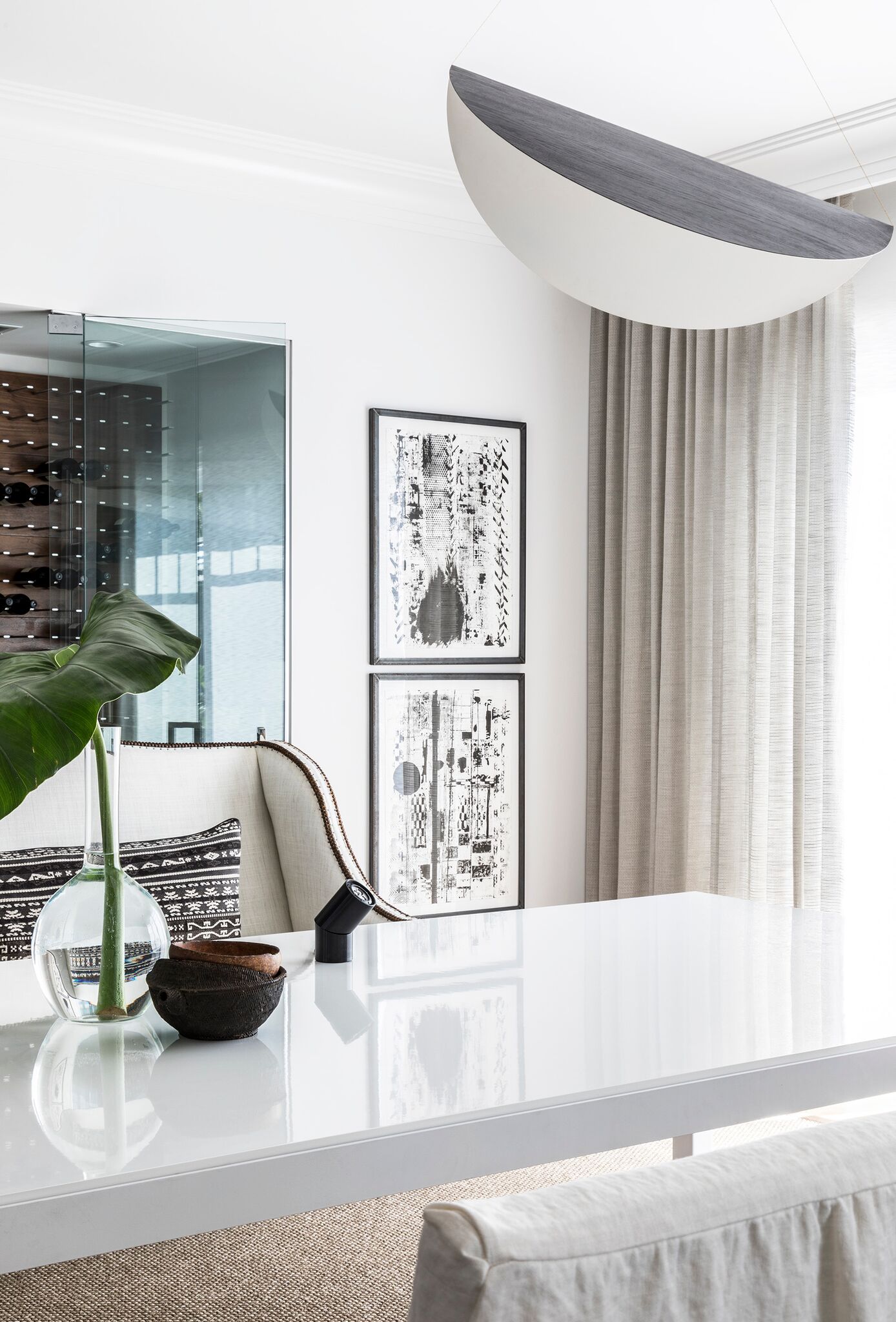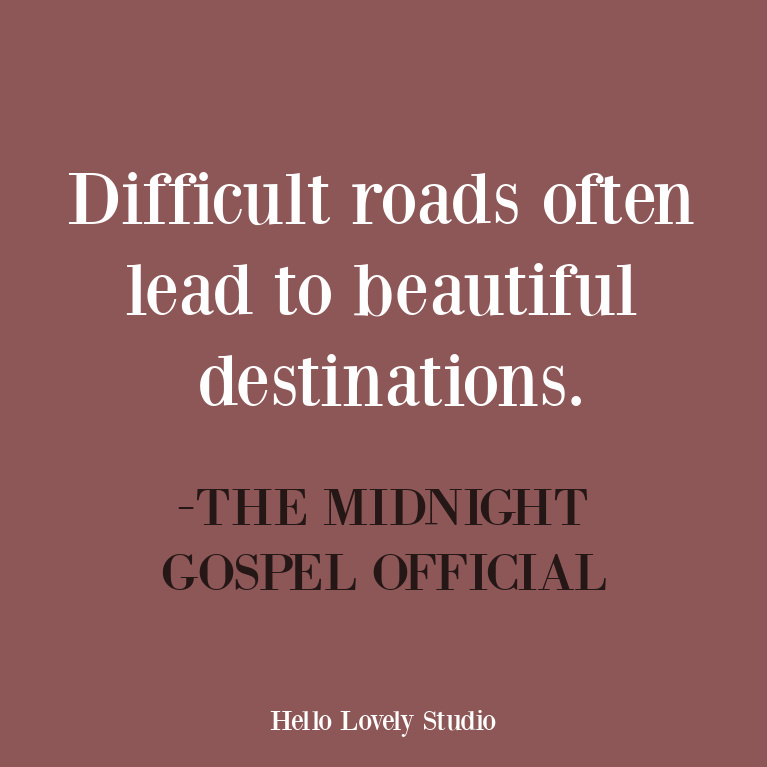 Serene, Soulful, and Sophisticated Dining Room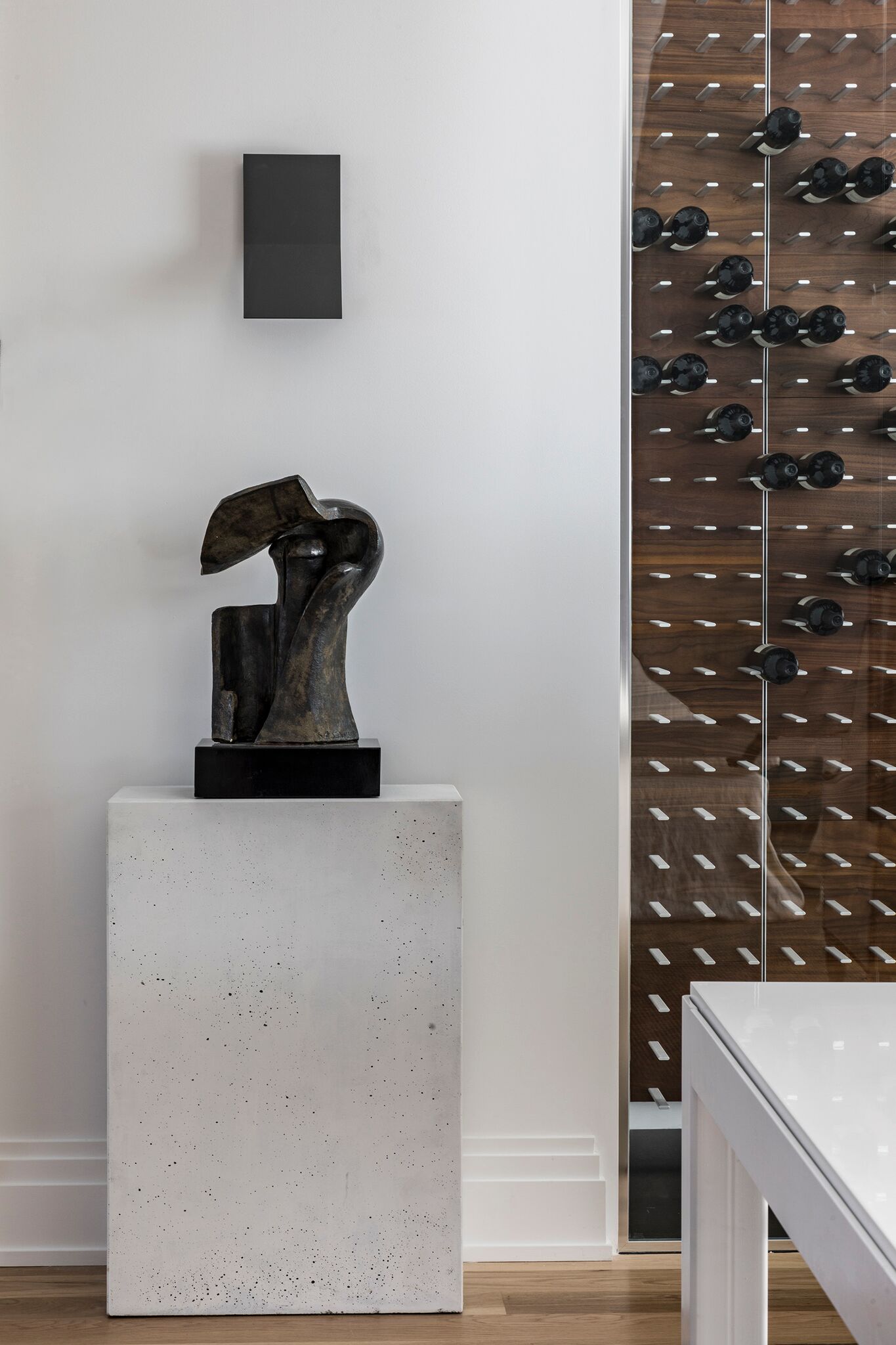 Hamptons Residence by Michael Del Piero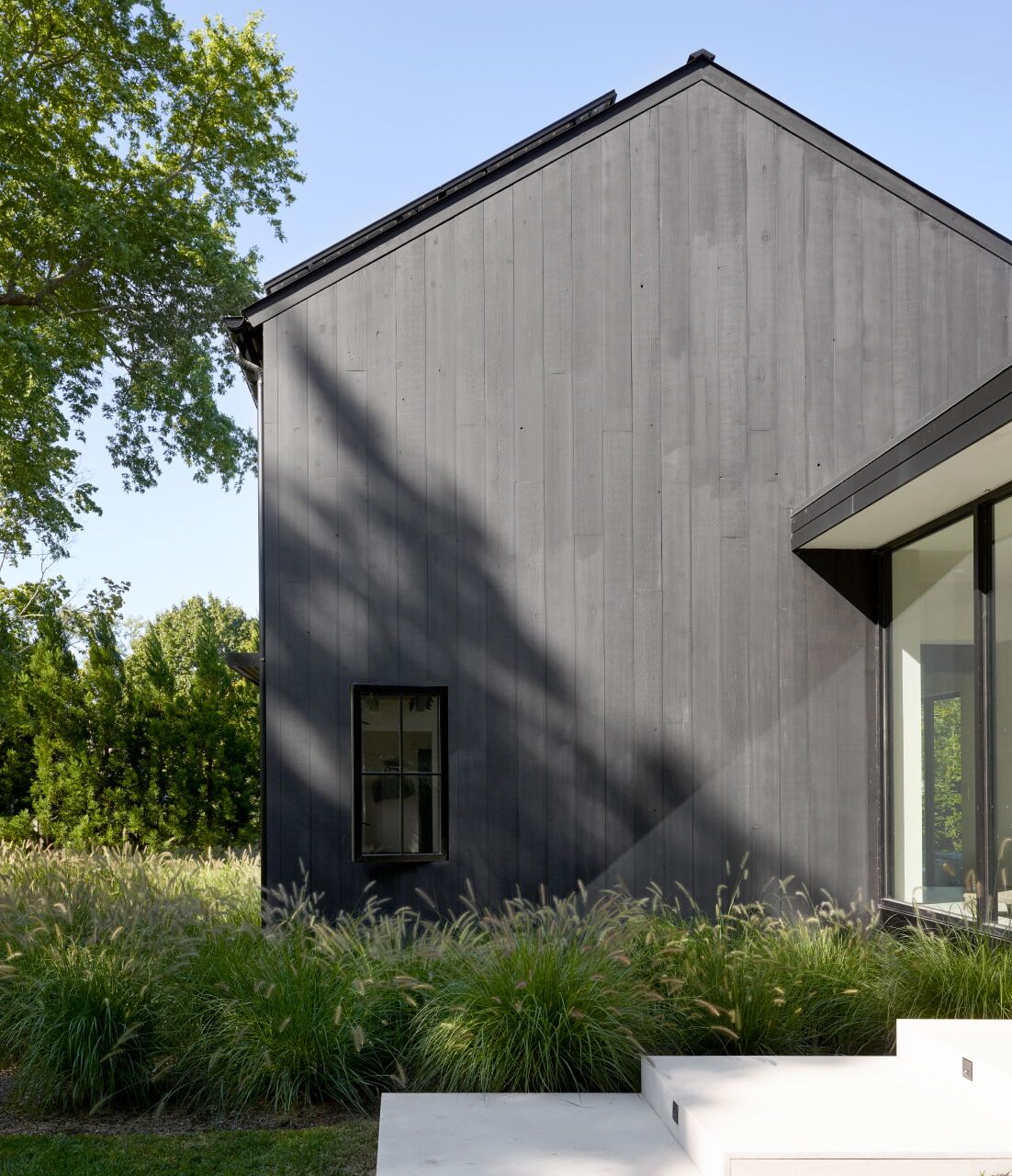 ABOVE: Serene facade of a Hamptons home with interior design by Michael Del Piero…HELLO LOVELY indeed!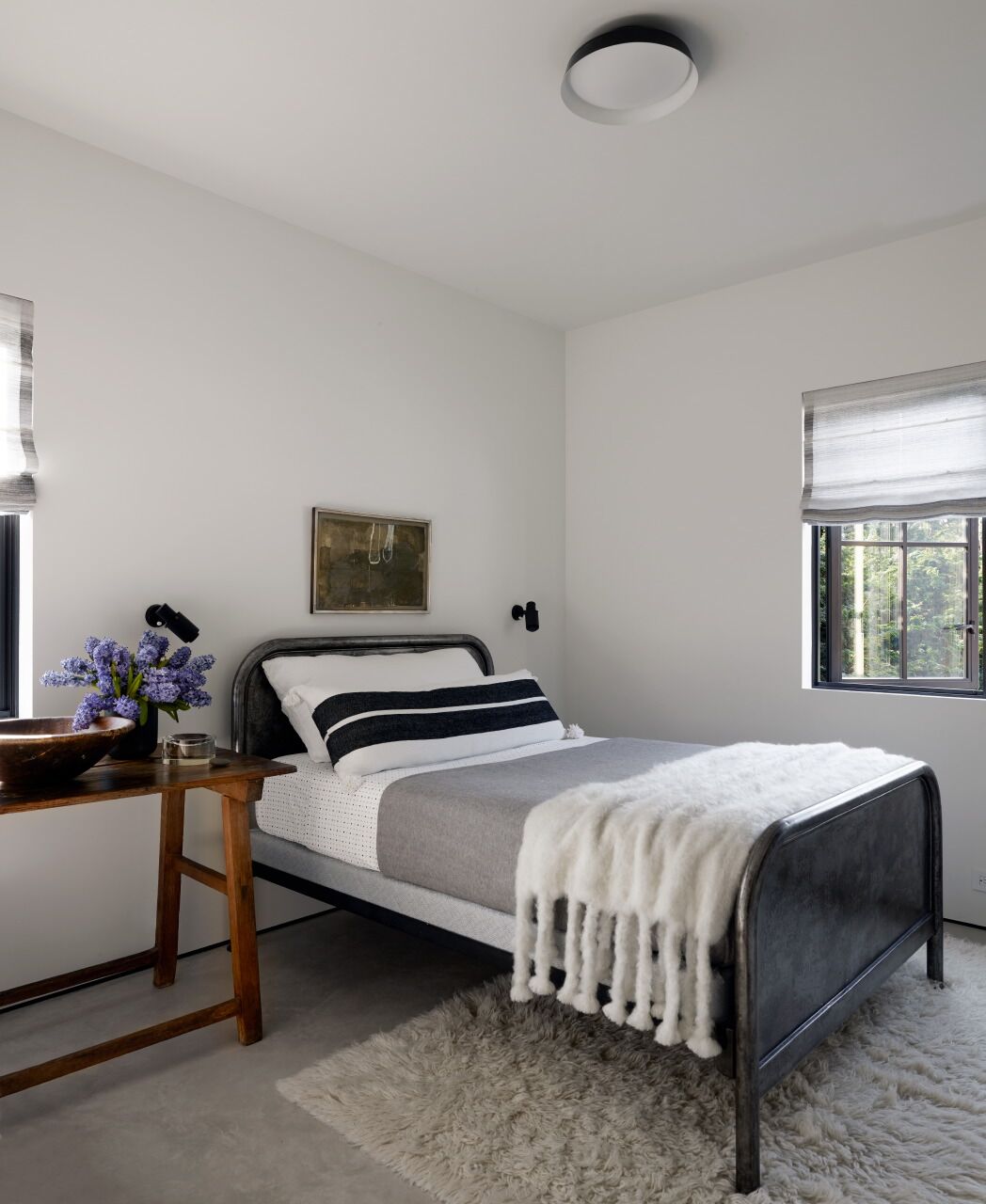 ABOVE: Serene neutral bedroom in beautiful Hamptons home features simple wood console for decor and also flowers in lieu of nightstands. Additionally, modern black task lights flank the bed topped with bold striped pillow. Billowy roman blind filters sunlight, and sumptuous shaggy fur rug warms a concrete floor.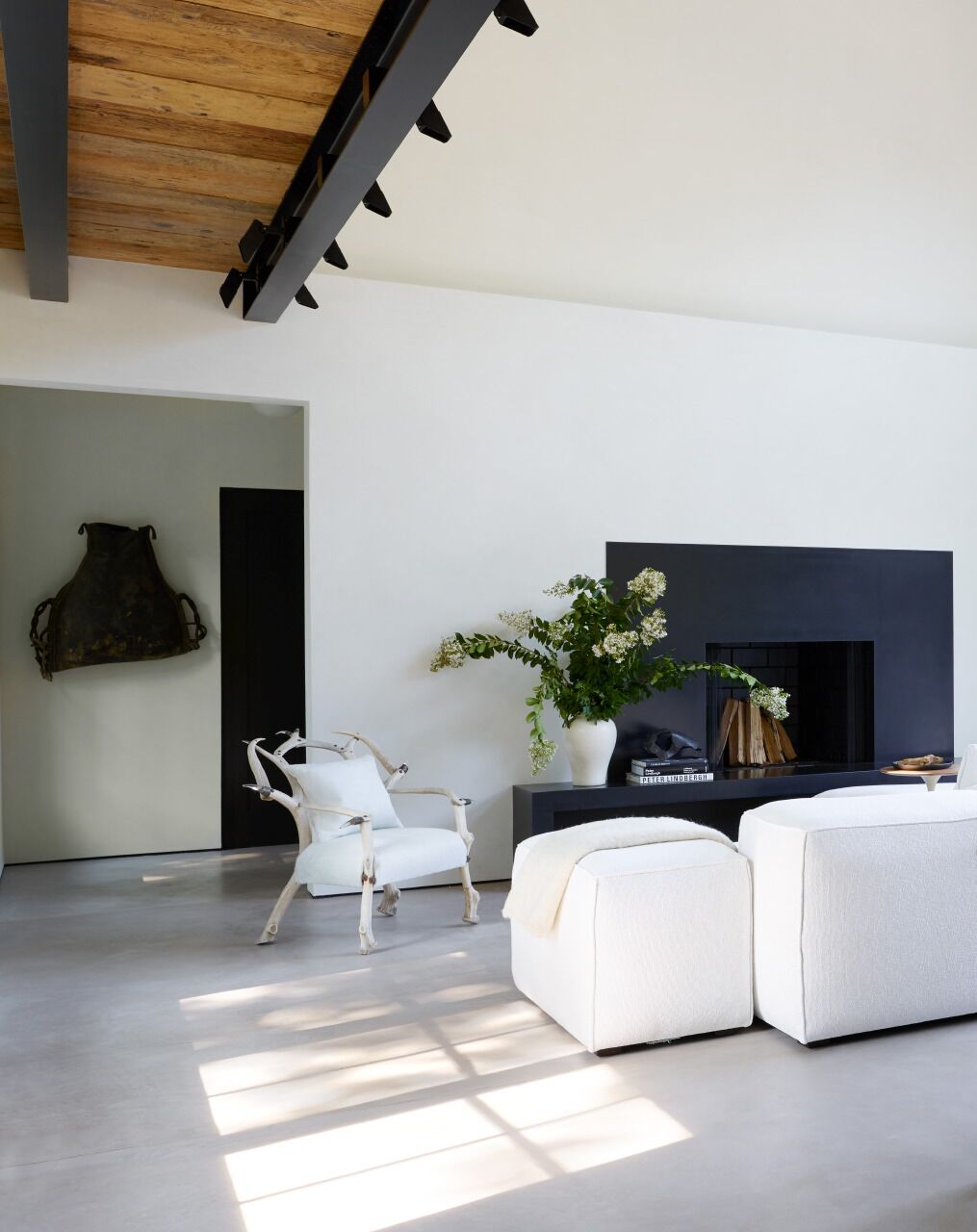 ABOVE: Lovely, modern rustic, and also serene living area in a Hamptons home. White upholstery, antler chair, and also black accents keep the mood calm and neutral.
Rough Luxe Interior Design Loveliness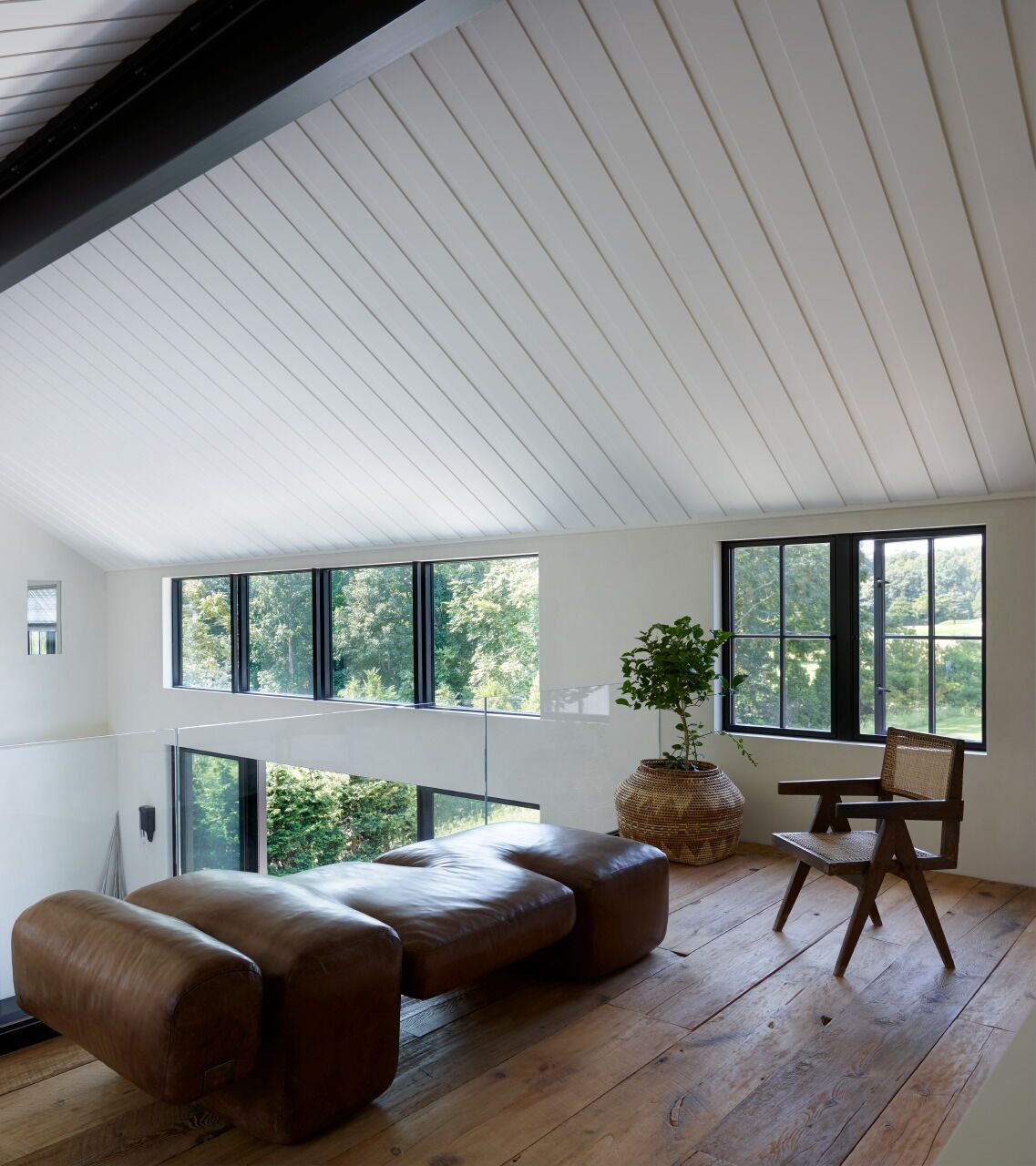 ABOVE: Rustic wide plank wood flooring as well as modern black and white accents in a Hamptons loft Interior. Minimal and also rustic sophistication in a Hamptons home. Because…HELLO, LOVELY!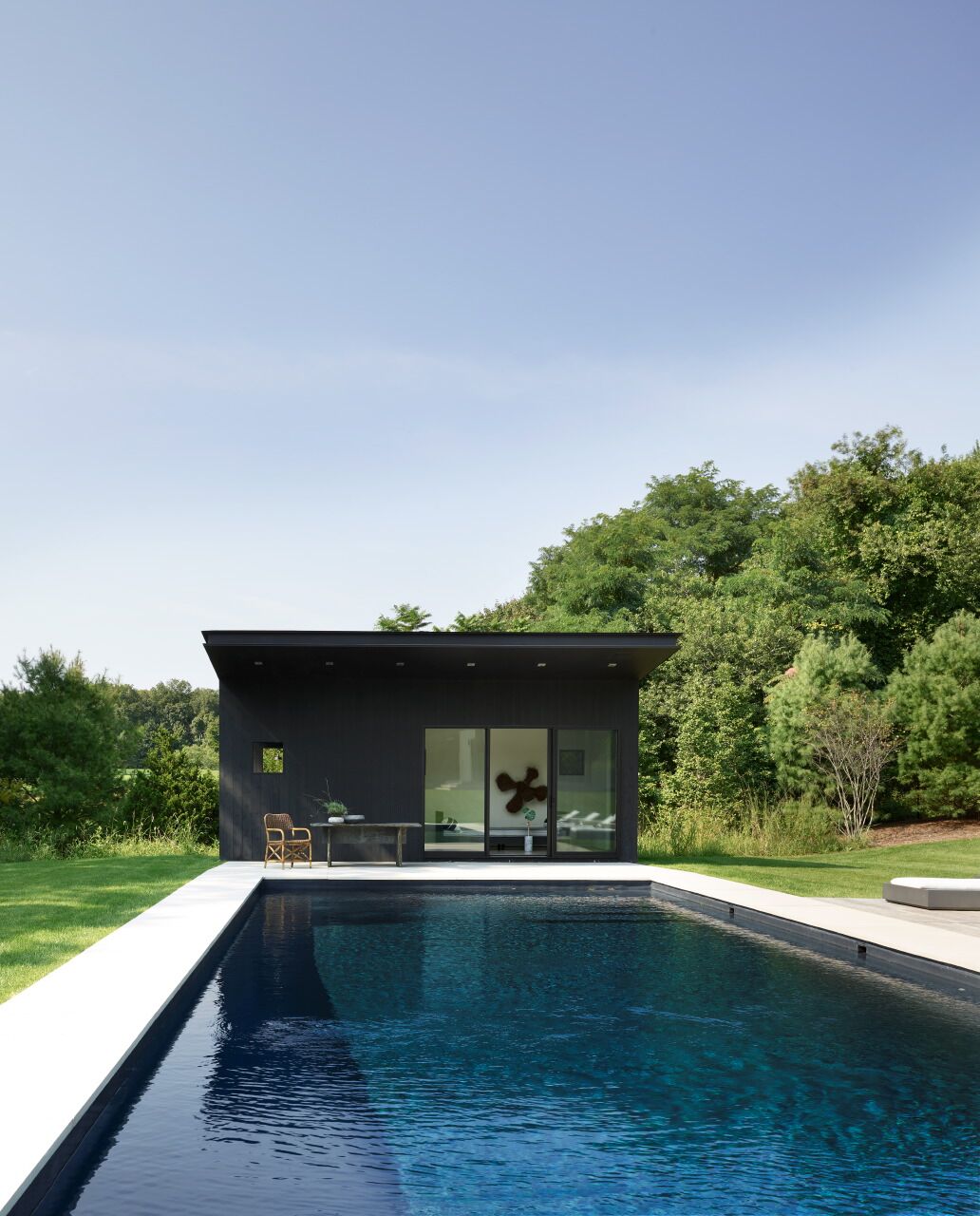 ABOVE: In case you admire minimal, modern soulful design.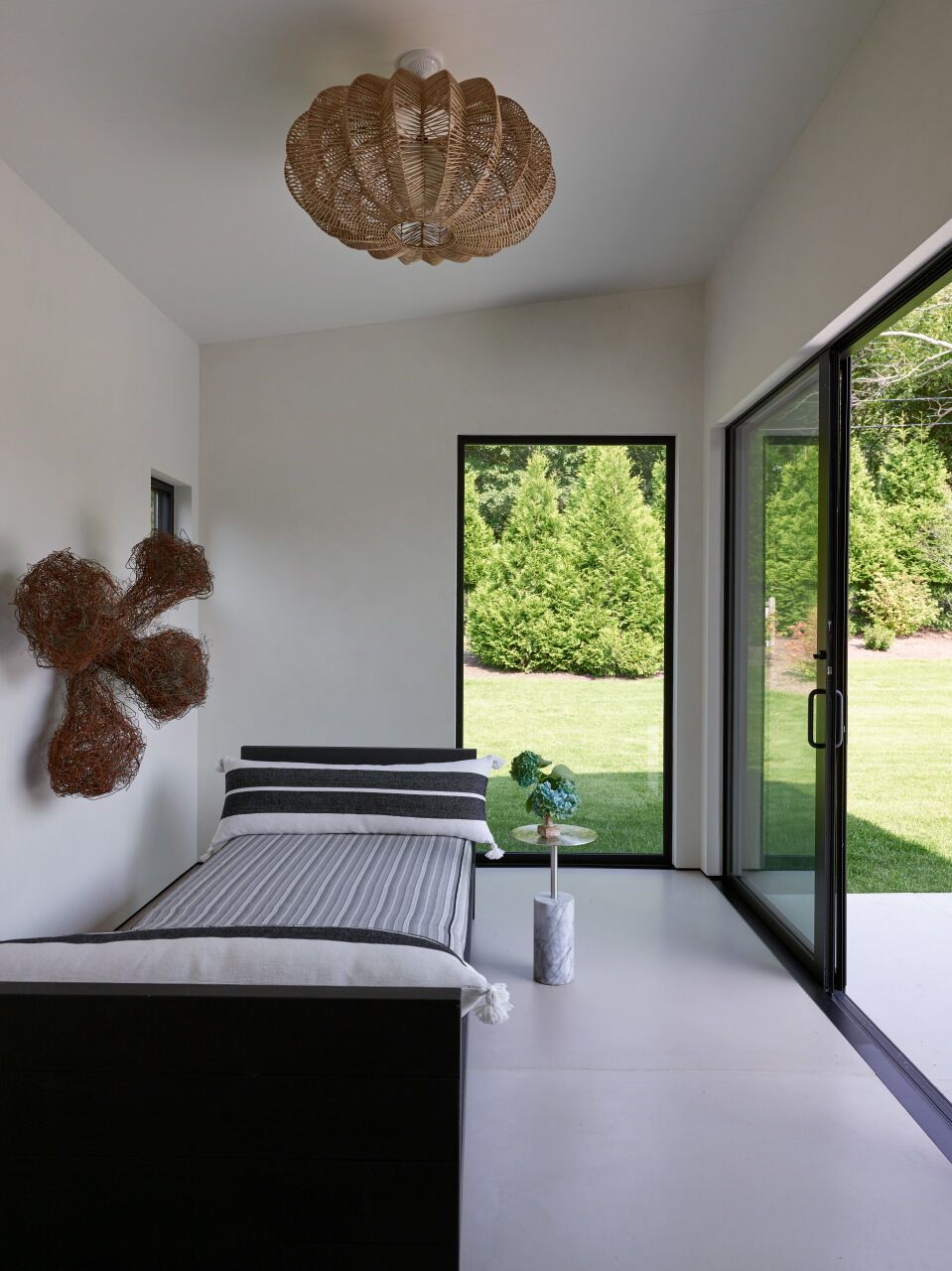 BEDROOM ABOVE: Serene pool house with black and white accents in case a neutral palette is your jam.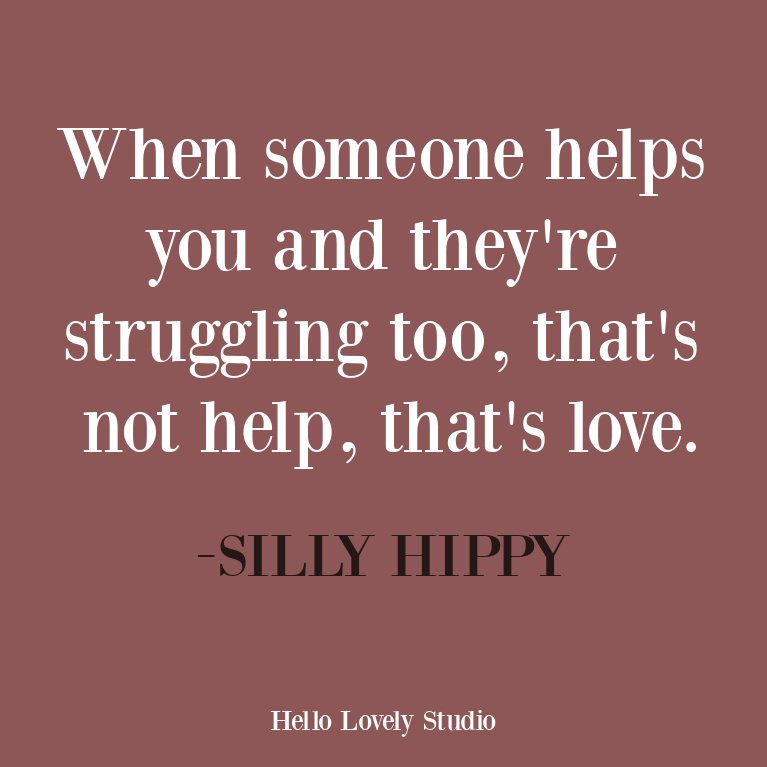 Undeniably Soulful Organic Style & Sculptural Beauty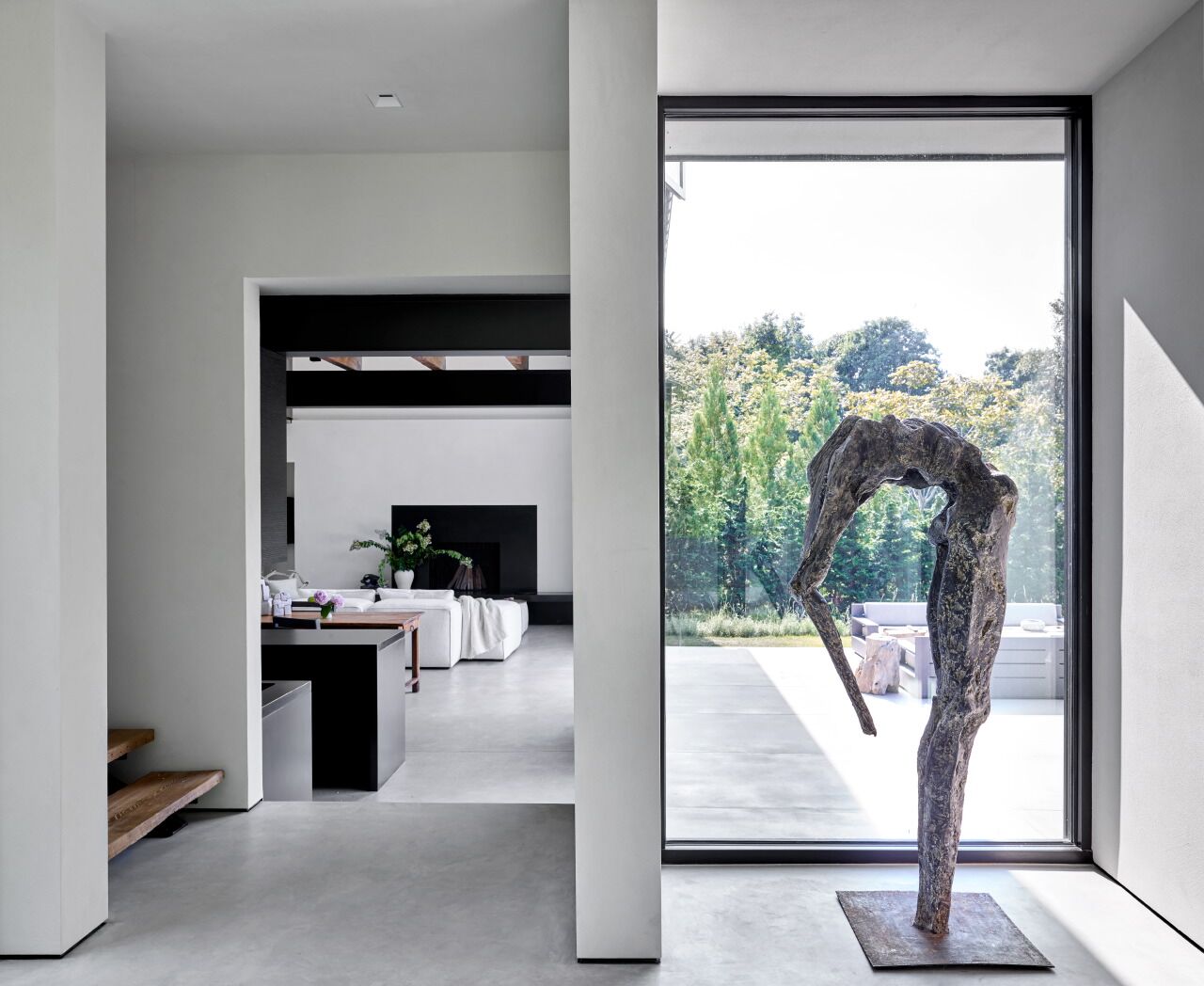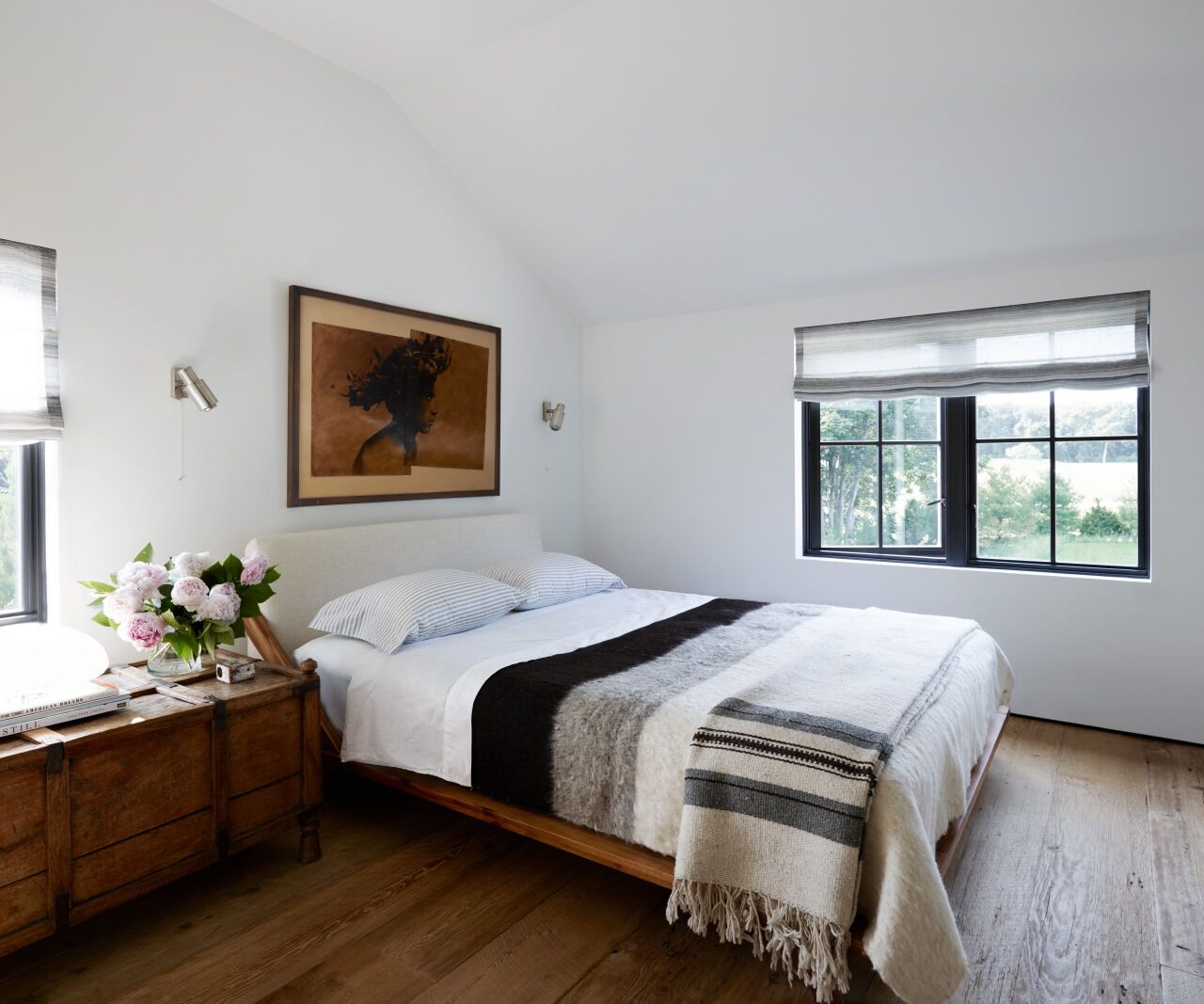 BEDROOM ABOVE: An absence of baseboards creates an airy modern look in a rustic yet refined bedroom indeed.
Michael Del Piero Good Design Hamptons
Located in Wainscott in the Hamptons, a shop and studio for interior designer Michael Del Piero expands the firm's presence and more easily satisfies requests for her work on the island.
The Shop and Studio: Part Charming European Country Manor, Part Chic Hamptons Modern Barn
About the Space…The artful and the earthy harmonize within a renovated white log barn location in East Hampton with retail on the first level and a studio on the second. It is indeed a unique environment for discerning admirers of rough luxe style.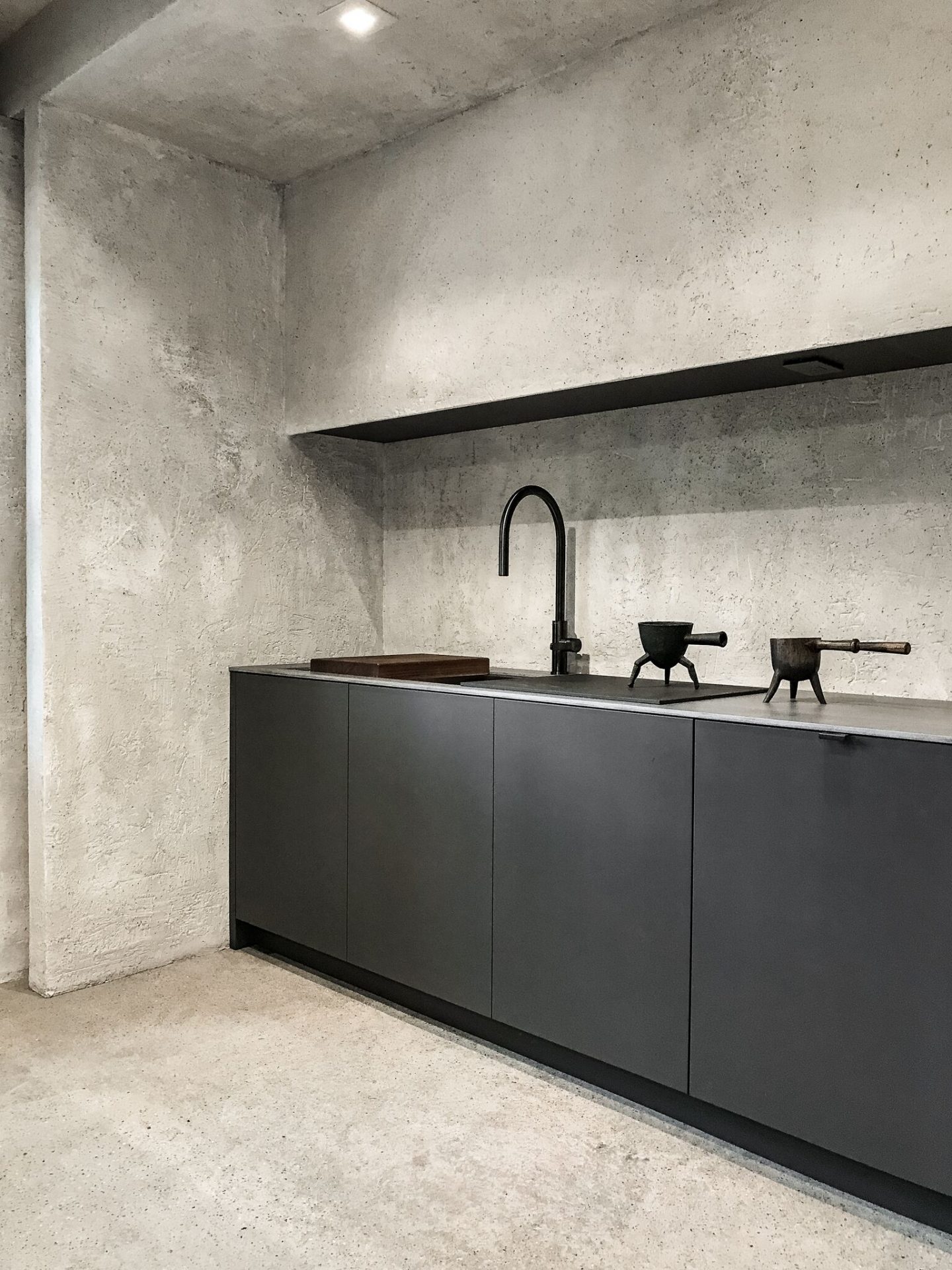 Barn Style Home Concept
This isn't your typical beachy white Hamptons look.
Nubby textures, rustic finishes, and organic warmth as well as global finds reign. Also, it features a modern kitchen with lengthy farm table to accommodate 20. Exclusive to this location, MDP also partnered with Monogram for kitchen appliances to showcase cutting edge luxury.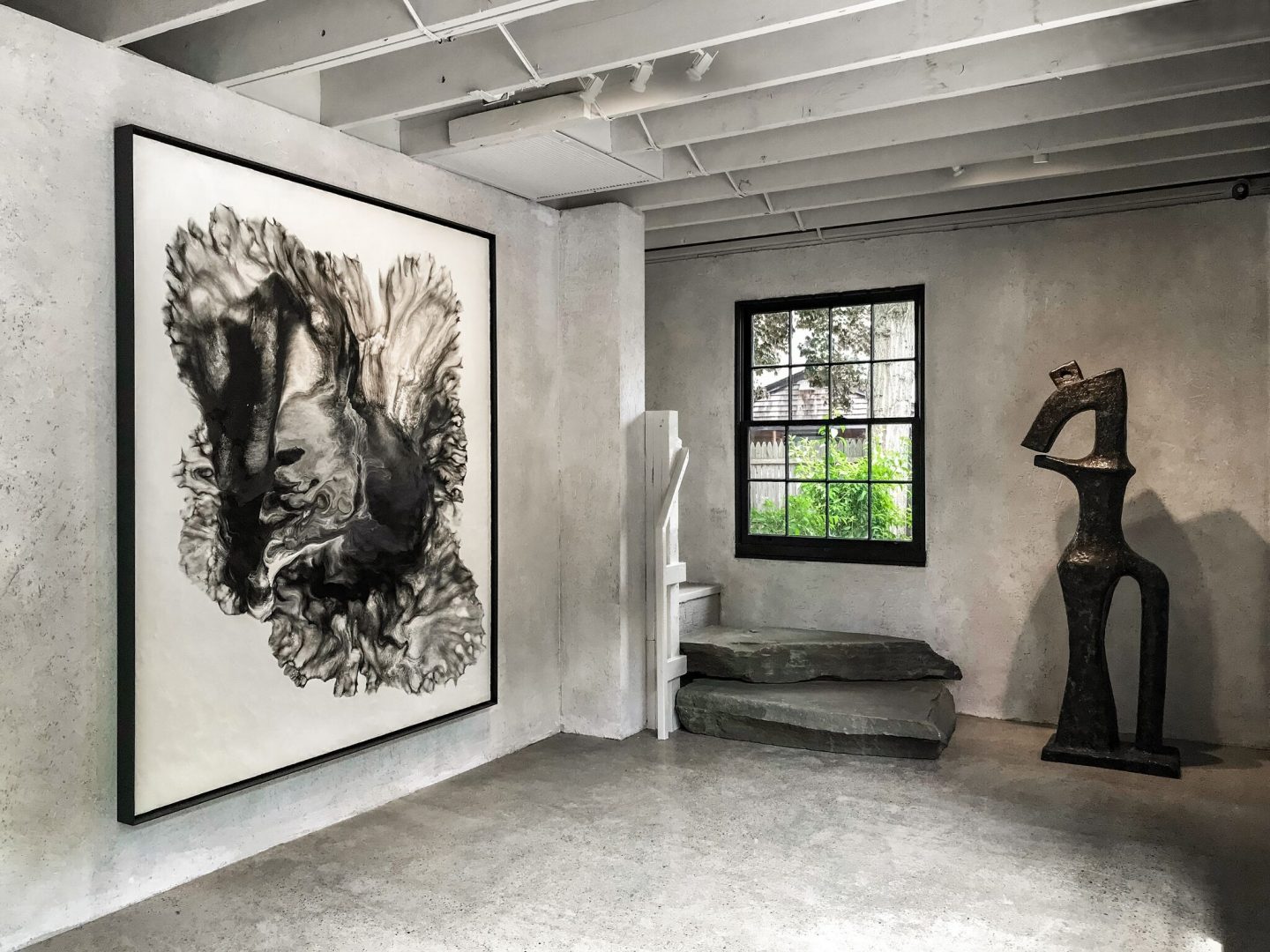 ABOVE: Del Piero notes the lime wash is "a finish we plan to use often with its 'instant interest' effect." Stone and plaster finish samples are also available to view in the studio.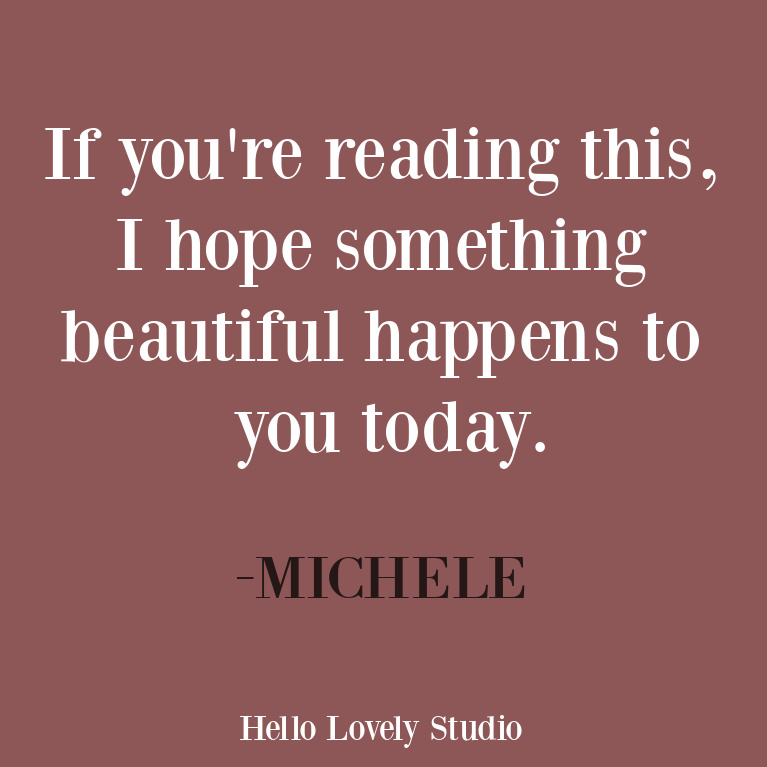 Those WALLS Though…
You can't miss (or resist touching!) showstopping plaster walls, the artful work of Hyde Park Mouldings.
They are plastered with a lime-washed textural finish to mimic texture found in an old European manse.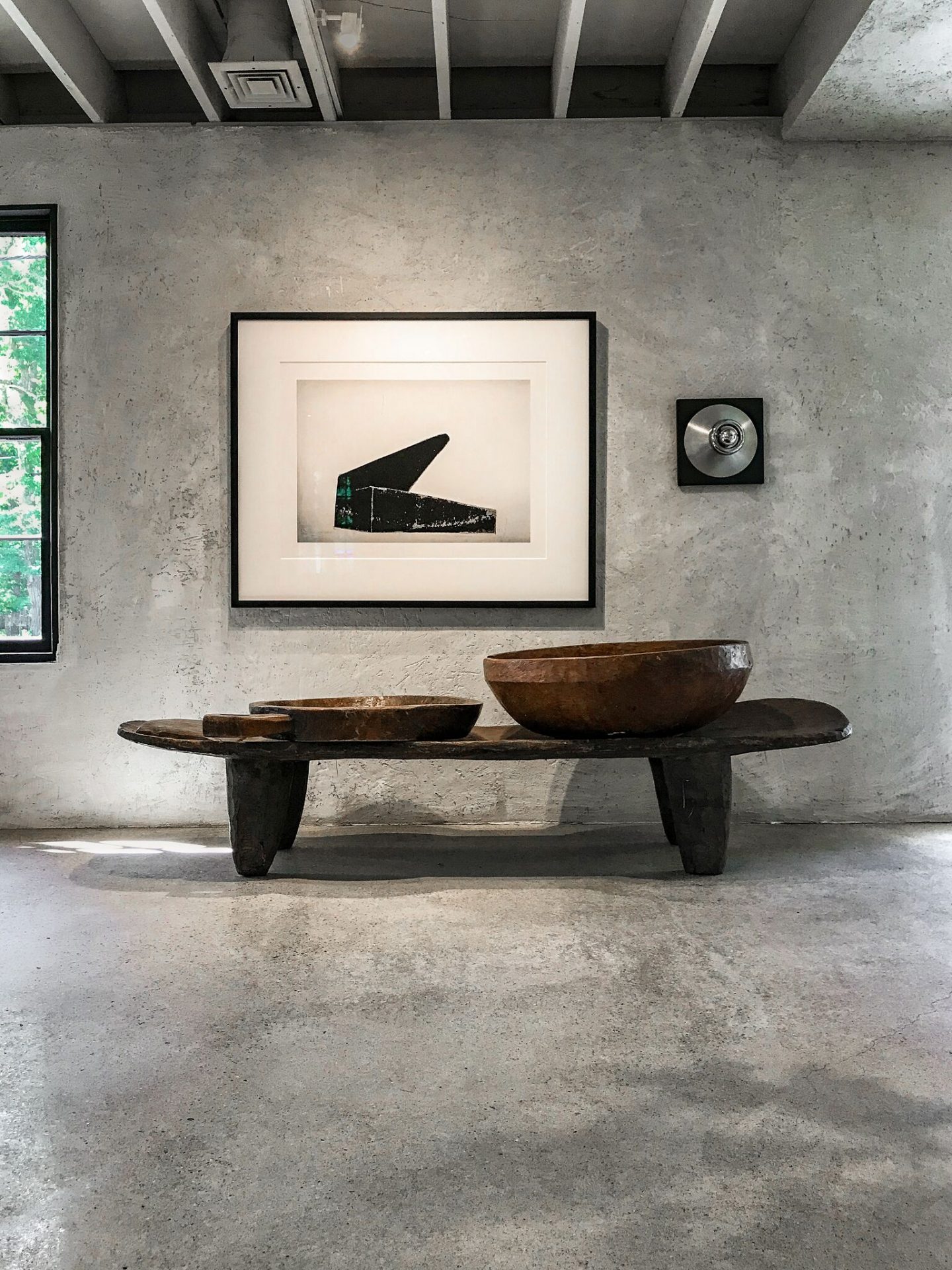 ABOVE: Soulful Organic Style & Rough Luxe Interior Design inspiration…certainly serene indeed.
Resources in the Studio
Globally sourced objects are available in addition to fabrics and rugs (in collaboration with Oscar Isberian).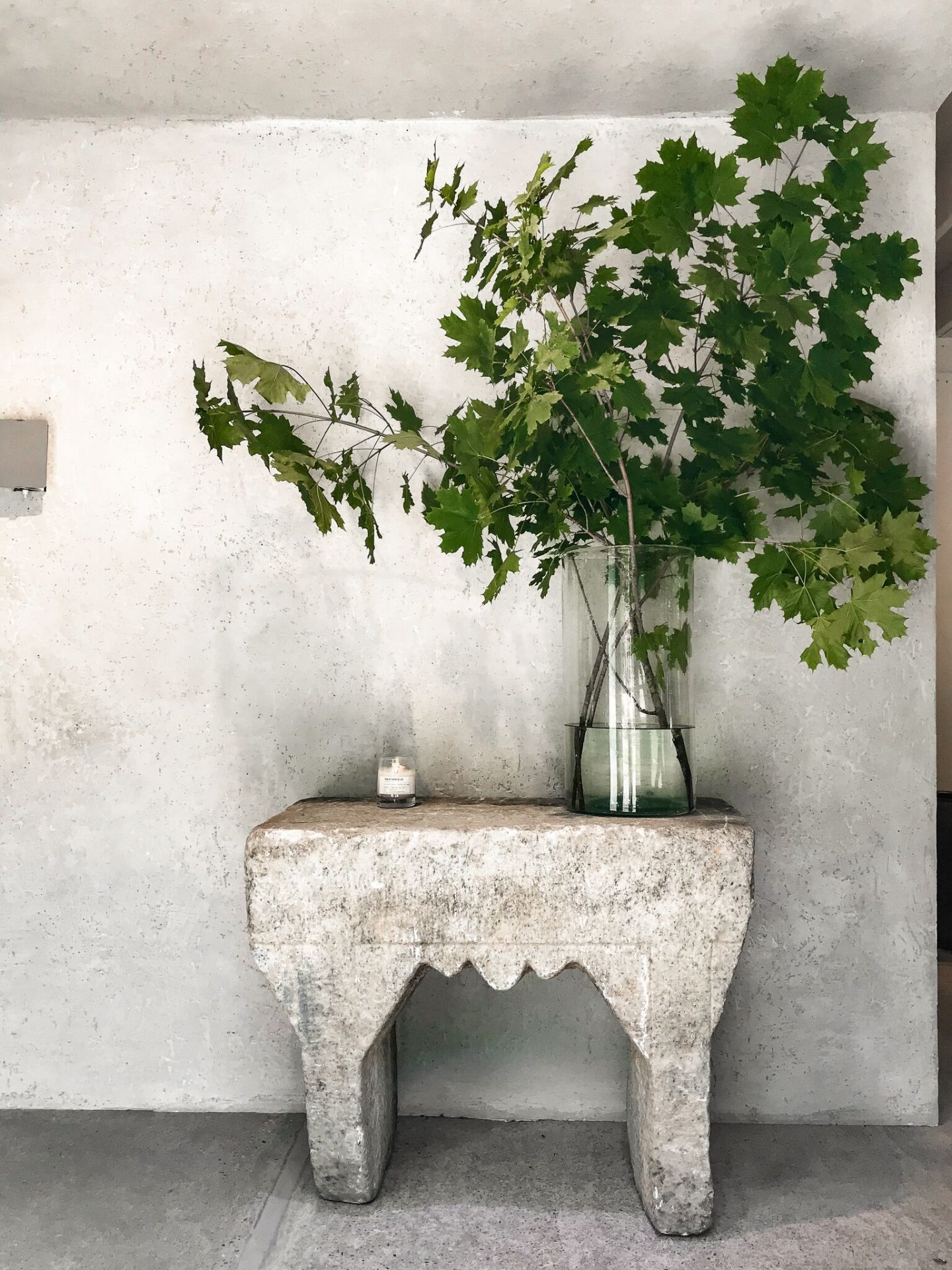 ABOVE: Soulful Organic Style & Rough Luxe Interior Design Inspiration…certainly rustic indeed!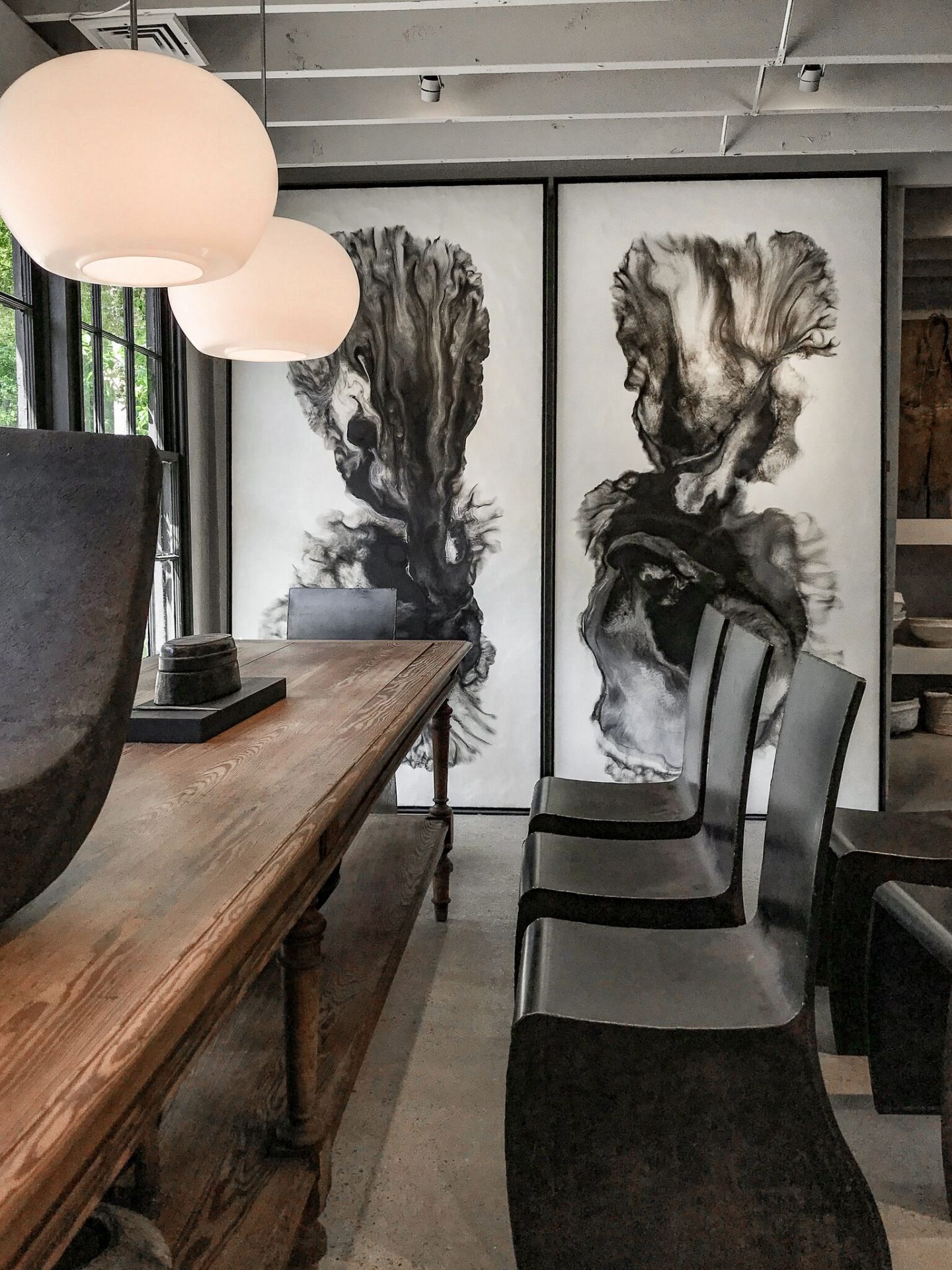 European Inspired Barn in the Hamptons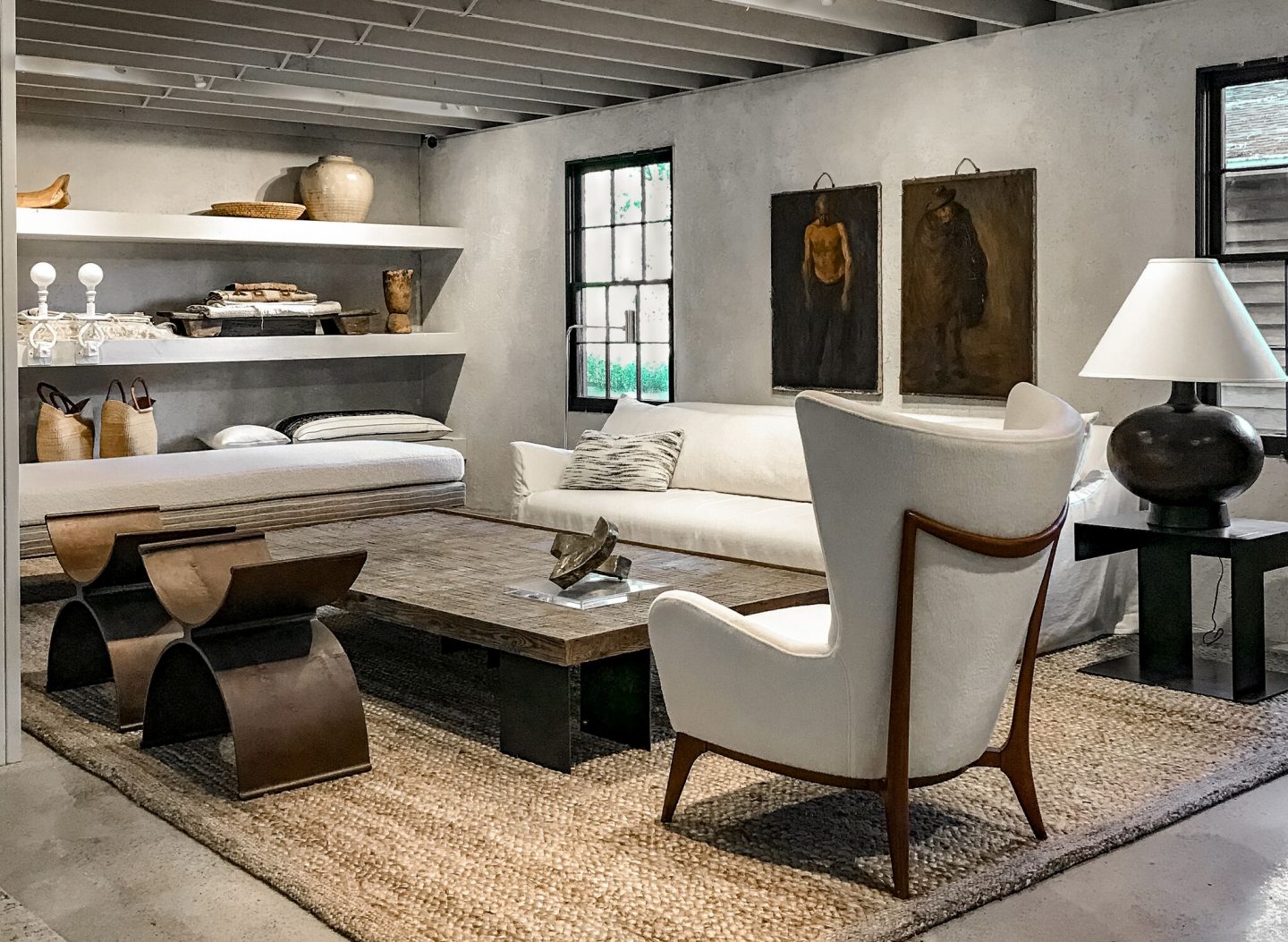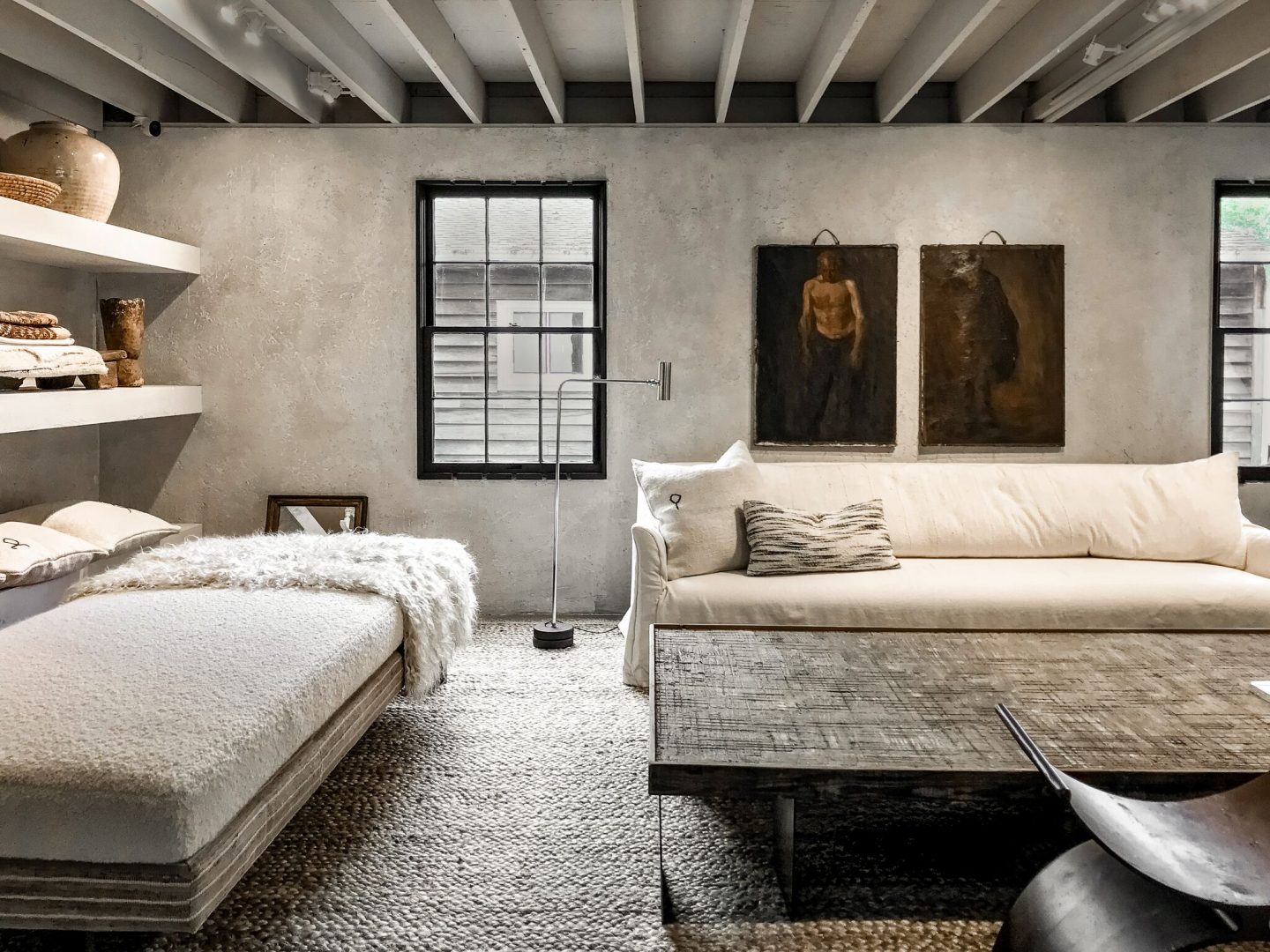 ABOVE: Michael Del Piero Good Design With Lukas Machnik…in case you admire modern rustic luxe design.
Michael Del Piero & Lukas Machnik Style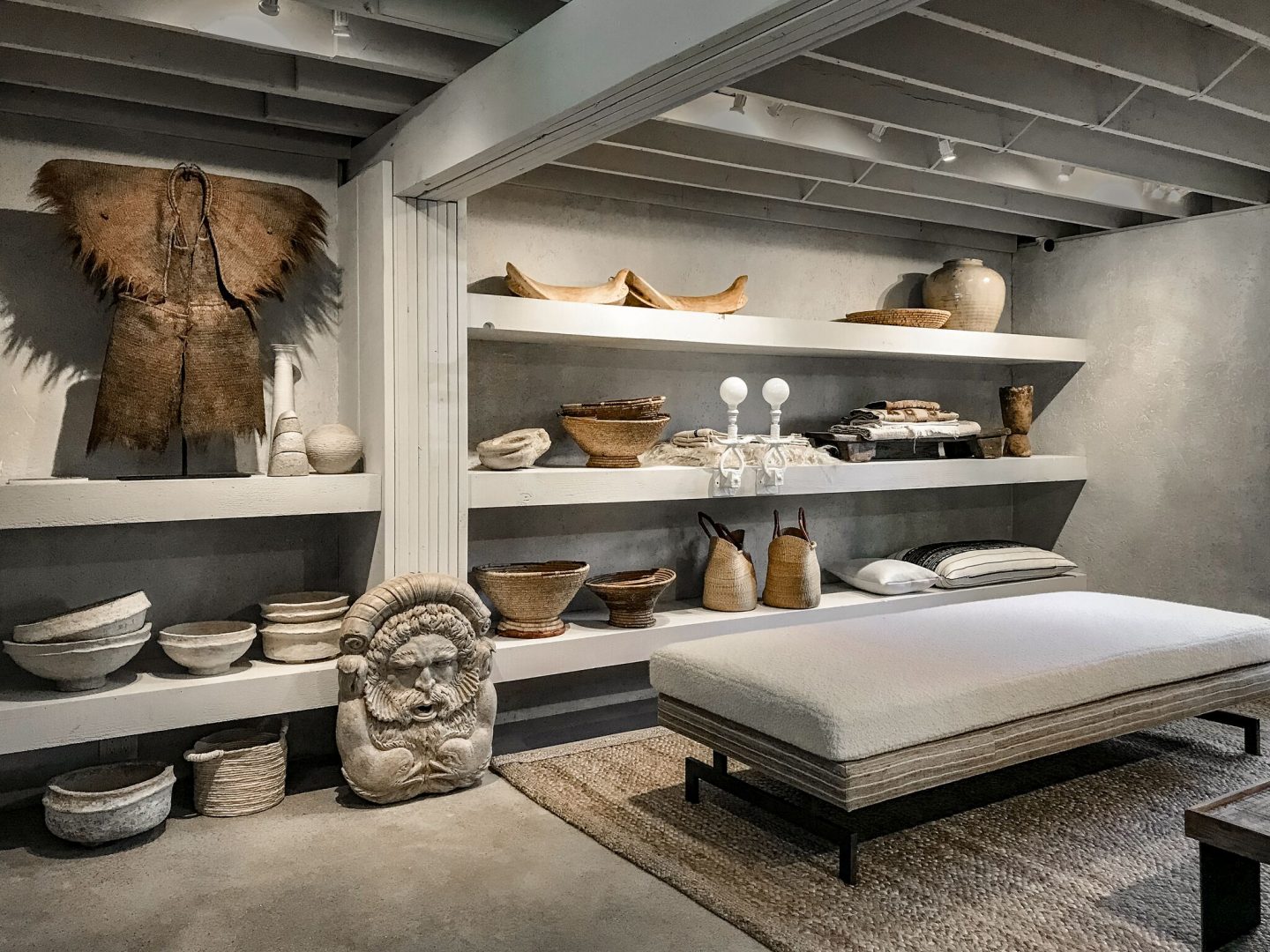 Visit the shop & studio – Michael Del Piero Good Design – 372 Montauk Highway Wainscott, NY.
You can also shop textiles, art, lighting, furniture, and more from MDP online RIGHT HERE.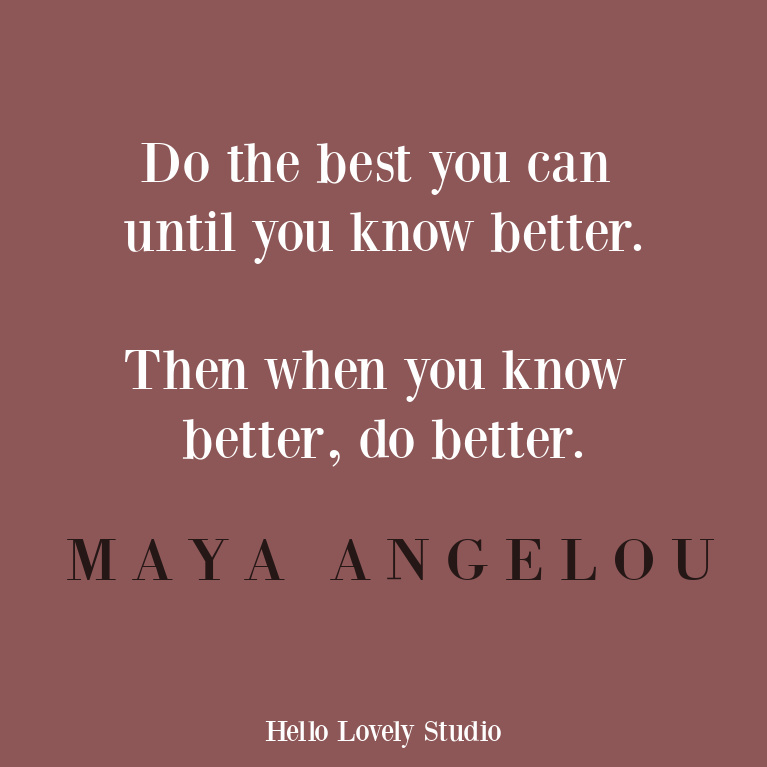 Also find more of the designer's work spotlighted HERE.
I independently selected products in this post—if you buy from one of my links, I may earn a commission.
Peace to you right where you are.
-michele
Shop for items you already intended to buy on Amazon RIGHT HERE, and also find home decor here to keep decor inspiration flowing on Hello Lovely!
Hello Lovely is a participant in the Amazon Services LLC Associates Program, an affiliate advertising program designed to provide a means for sites to earn fees by linking to Amazon.com and affiliated sites.