A sophisticated fantasy tour awaits in Serene Interior Design by Michael Del Piero. MDP is a Chicago-based designer whose work in the Hamptons we explored right here.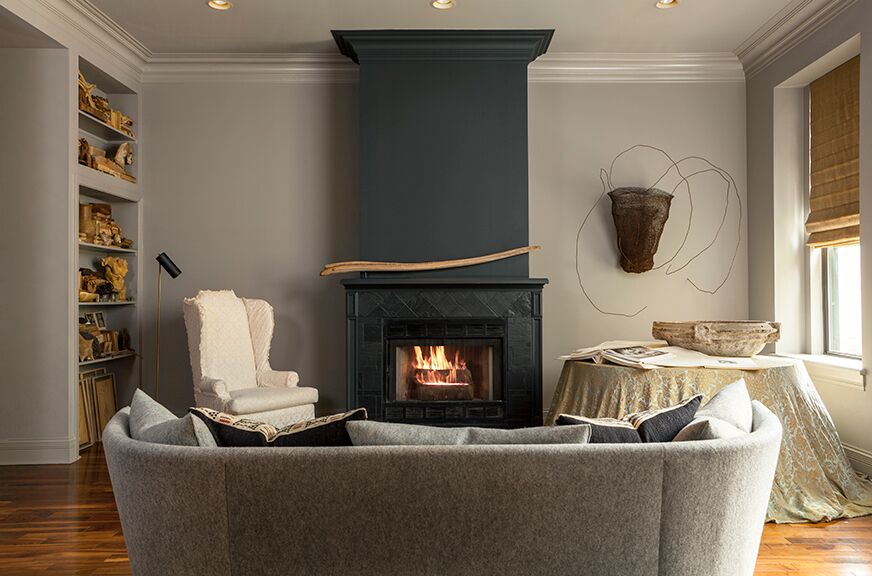 Michael Del Piero adeptly creates a meditative and serene mood in the spaces she designs with strokes of well-traveled genius. Her interiors are restrained yet warm, ancient yet fresh, and always suggestive of atmospheric poetry. There is a quietness and a gentle refinement when you see the work in person in all of its hushed wonderment.
Serene Interior Design by Michael Del Piero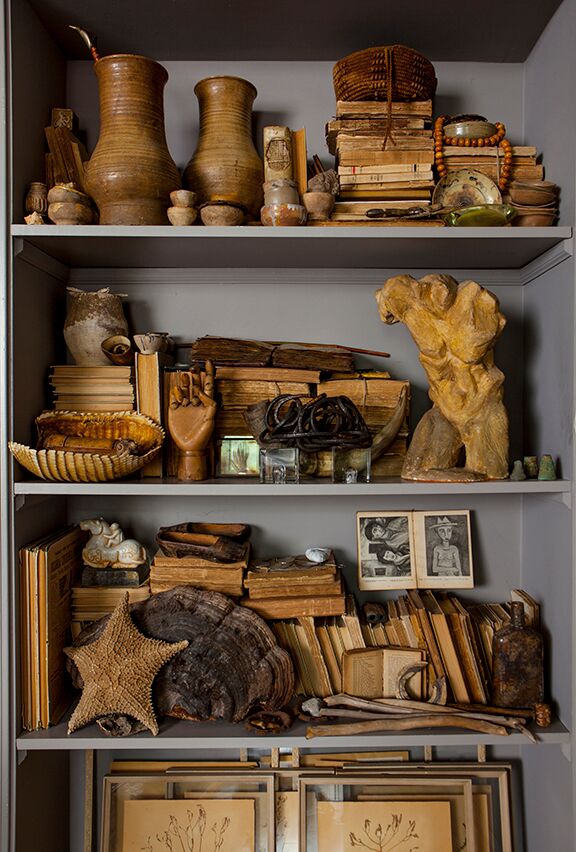 MDP favors abstract art and mingles it with old pottery, textural global treasures, and bohemian luxury. The sophisticated drama, rustic character, and wabi sabi whispers are created with her artful eye, careful curation, and passion for travel.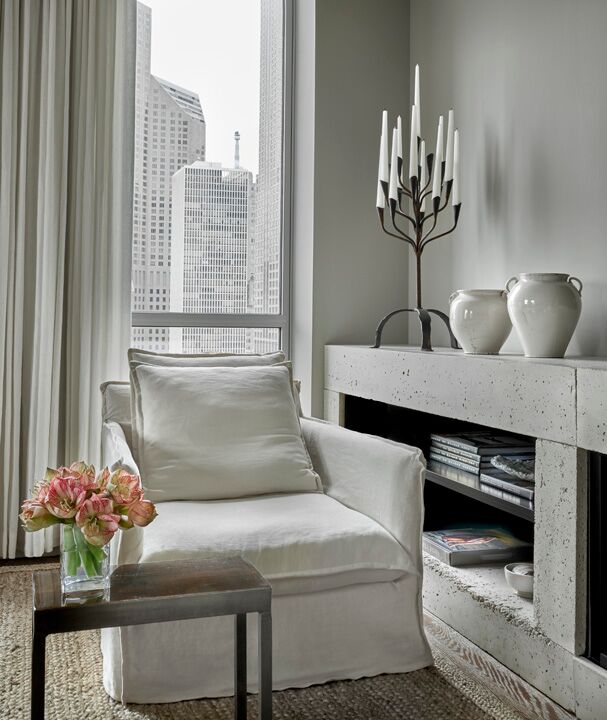 You can't miss the pared-down purity in Michael Del Piero's designs…they have what I term as 'linger factor.' Curated objects and furnishings in her bespoke interiors leave plenty of breathing room for the admirer, plenty of dreaming room for the open mind, plenty of inspiration for the spirit.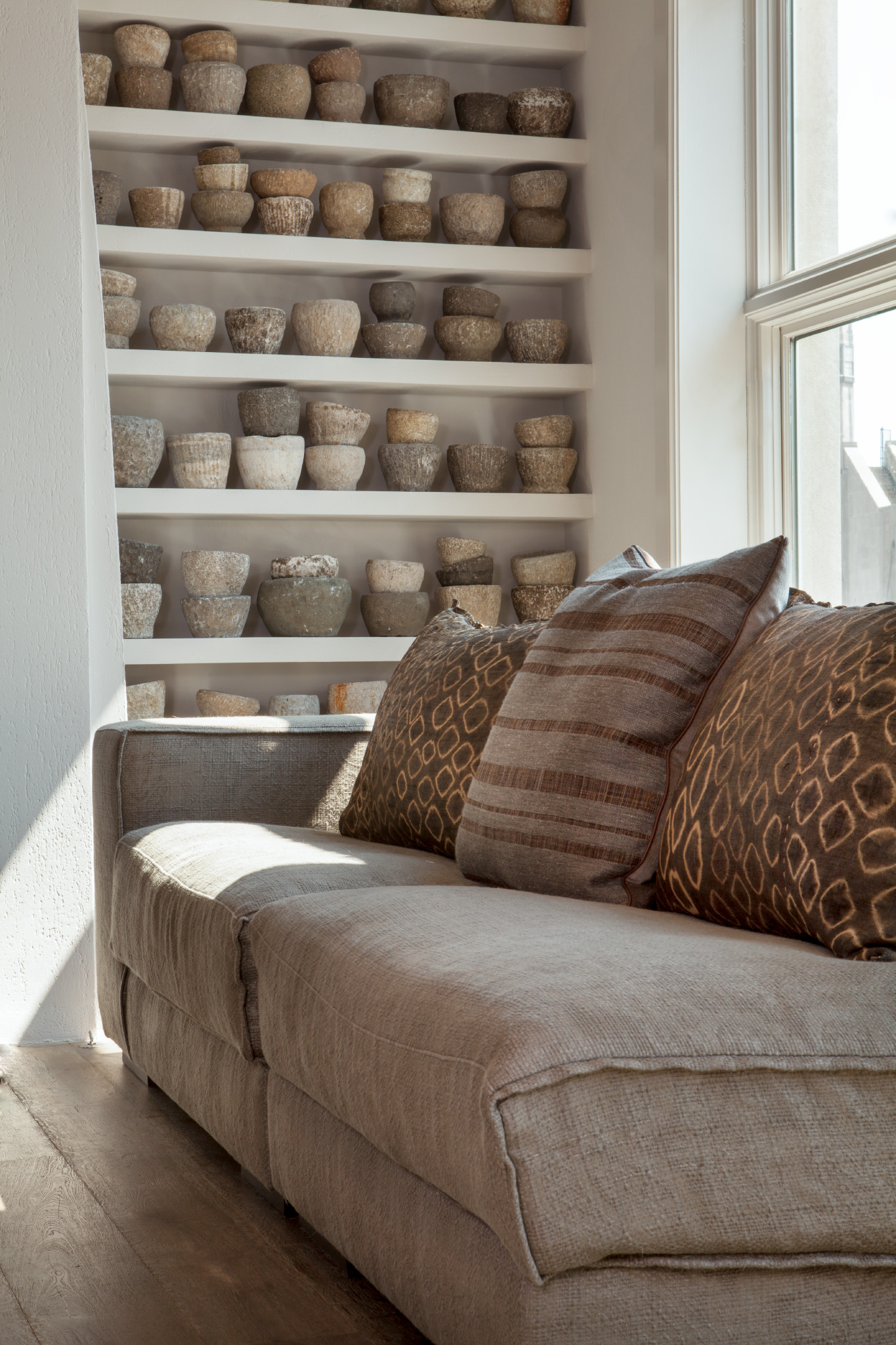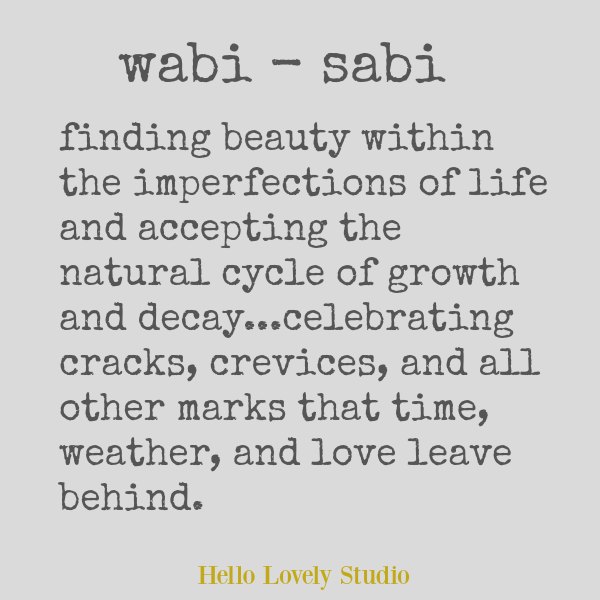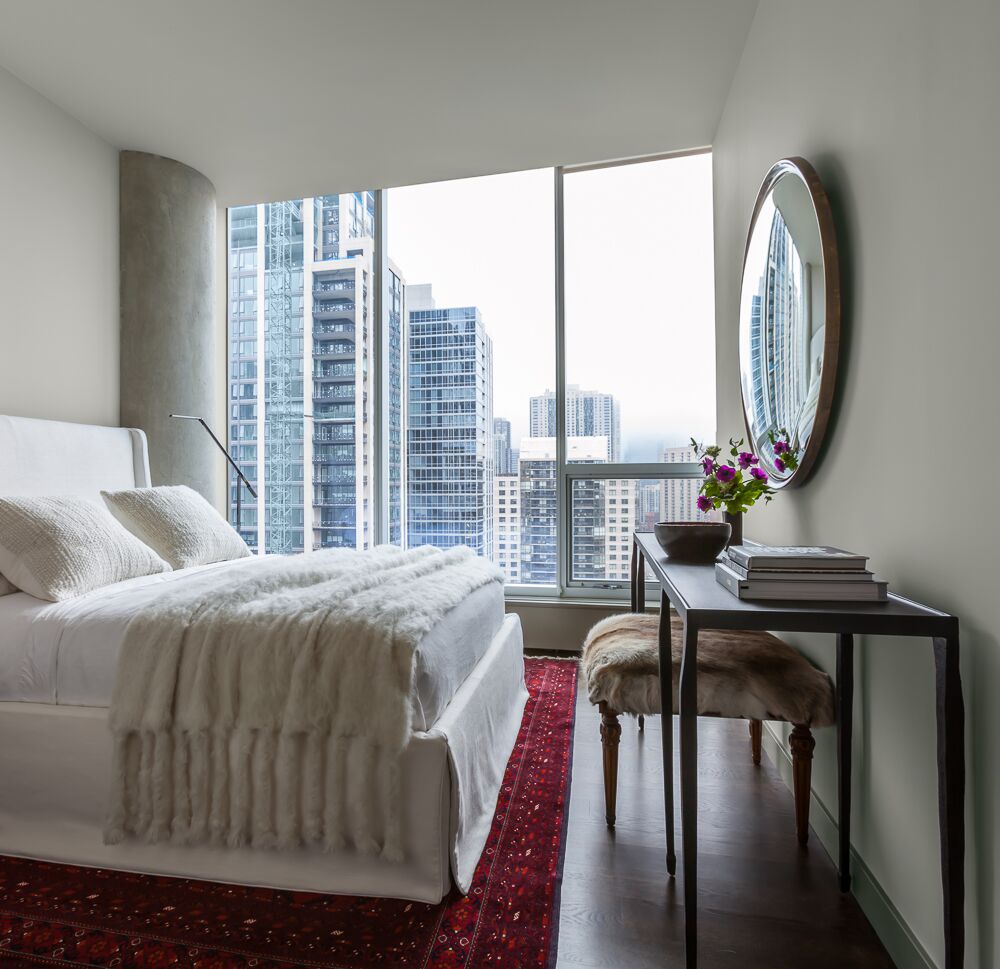 Let's get lost in this fantasy collection of interior design moments around my neck of the woods…Chicago.
Interior Design Inspiration: Gold Coast Transitional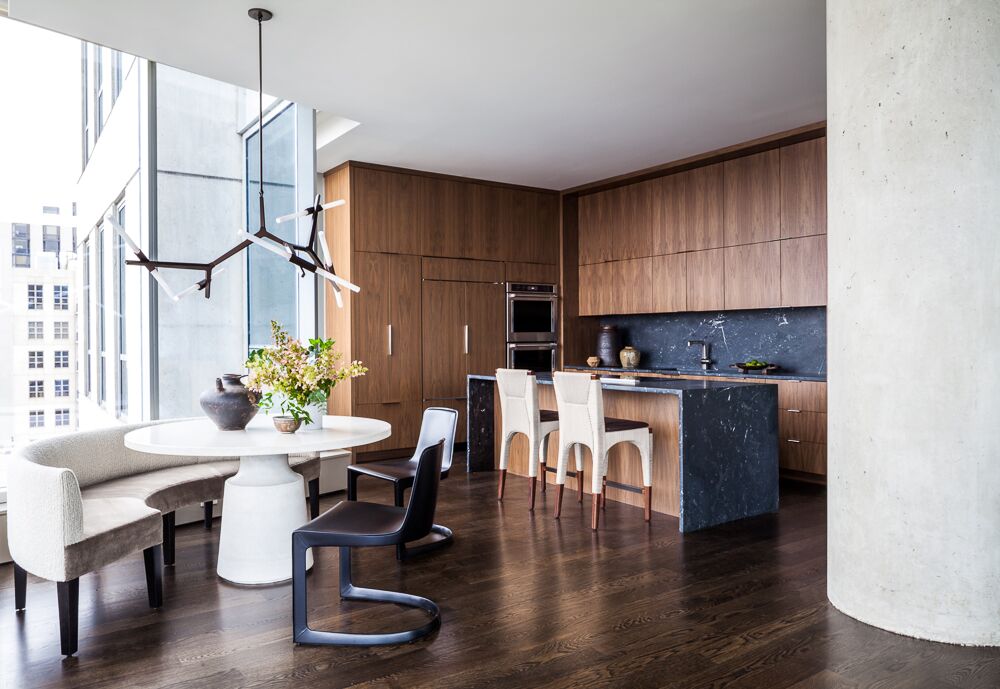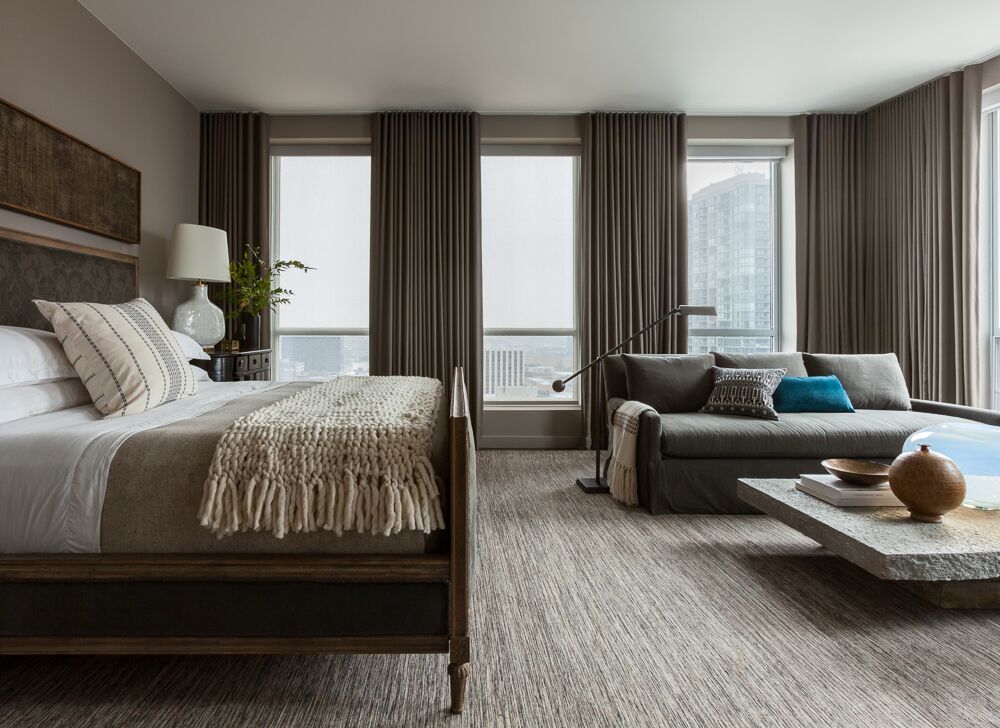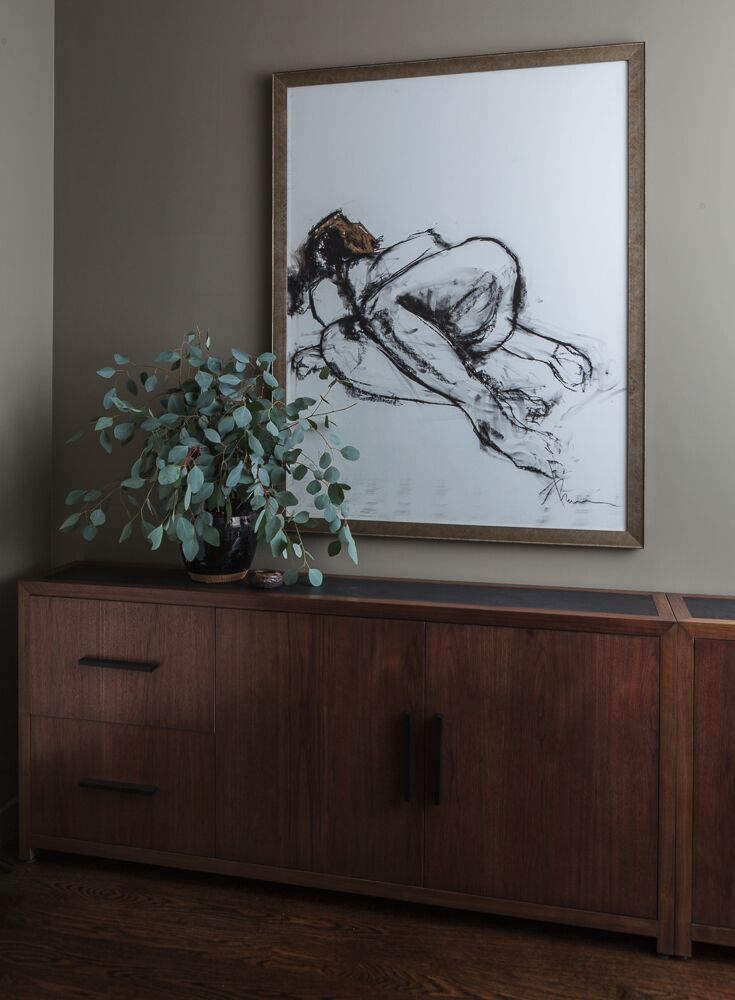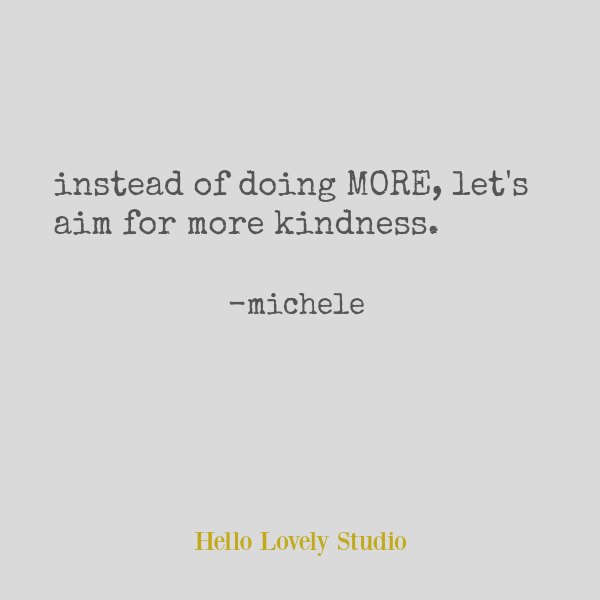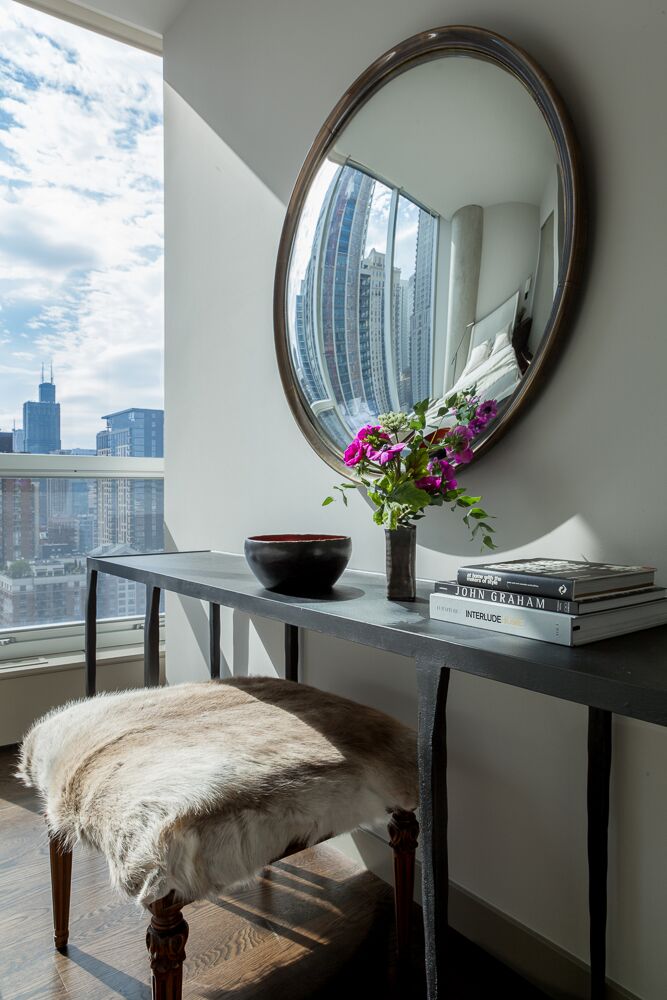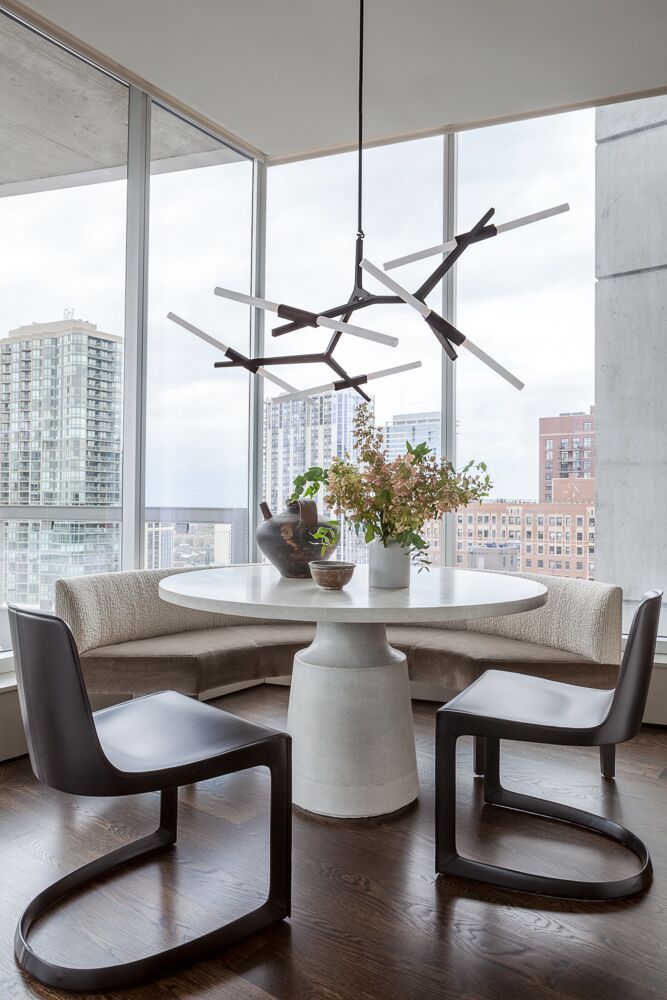 Interior Design Inspiration: Lake Forest Showhouse 2015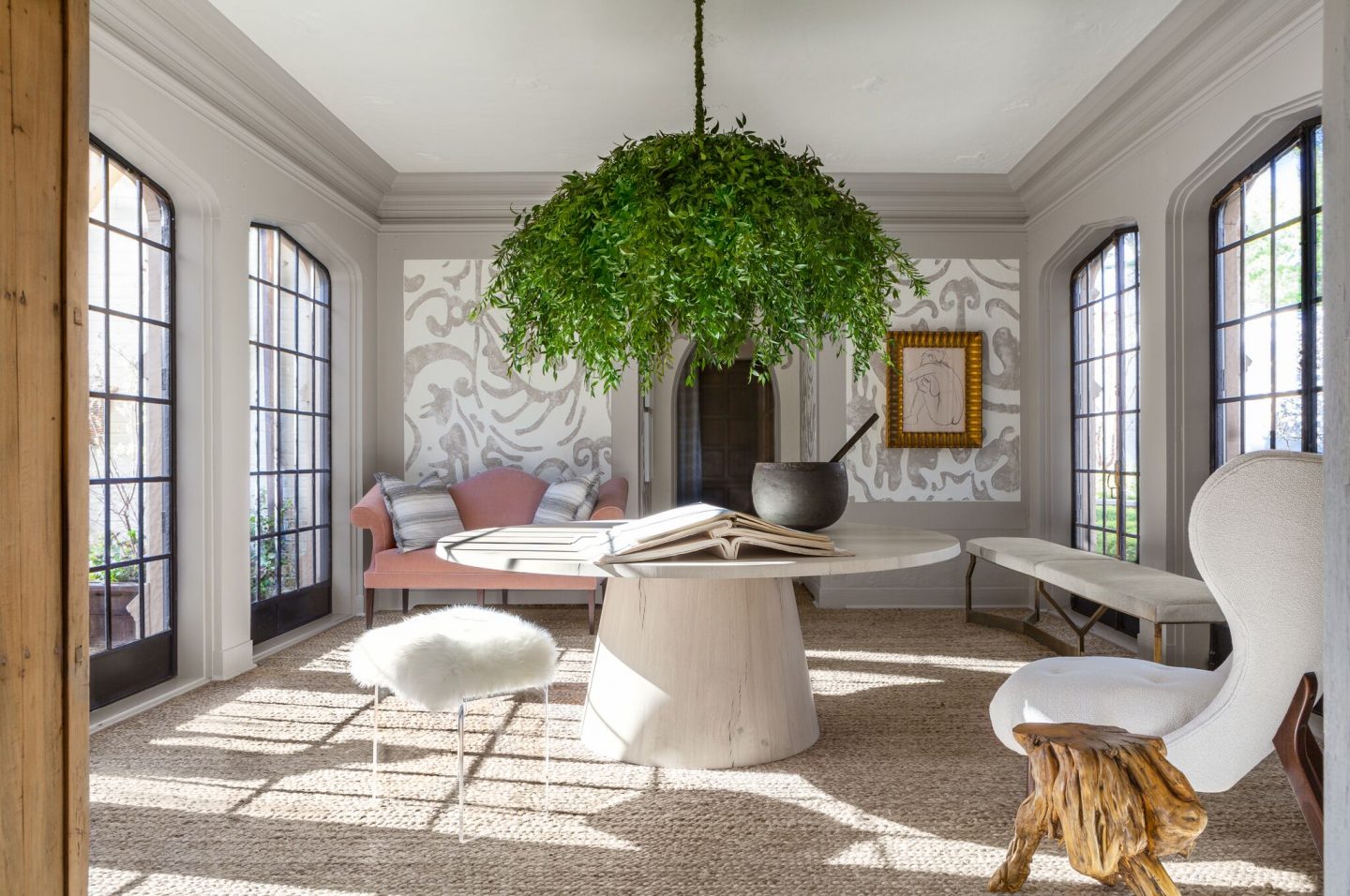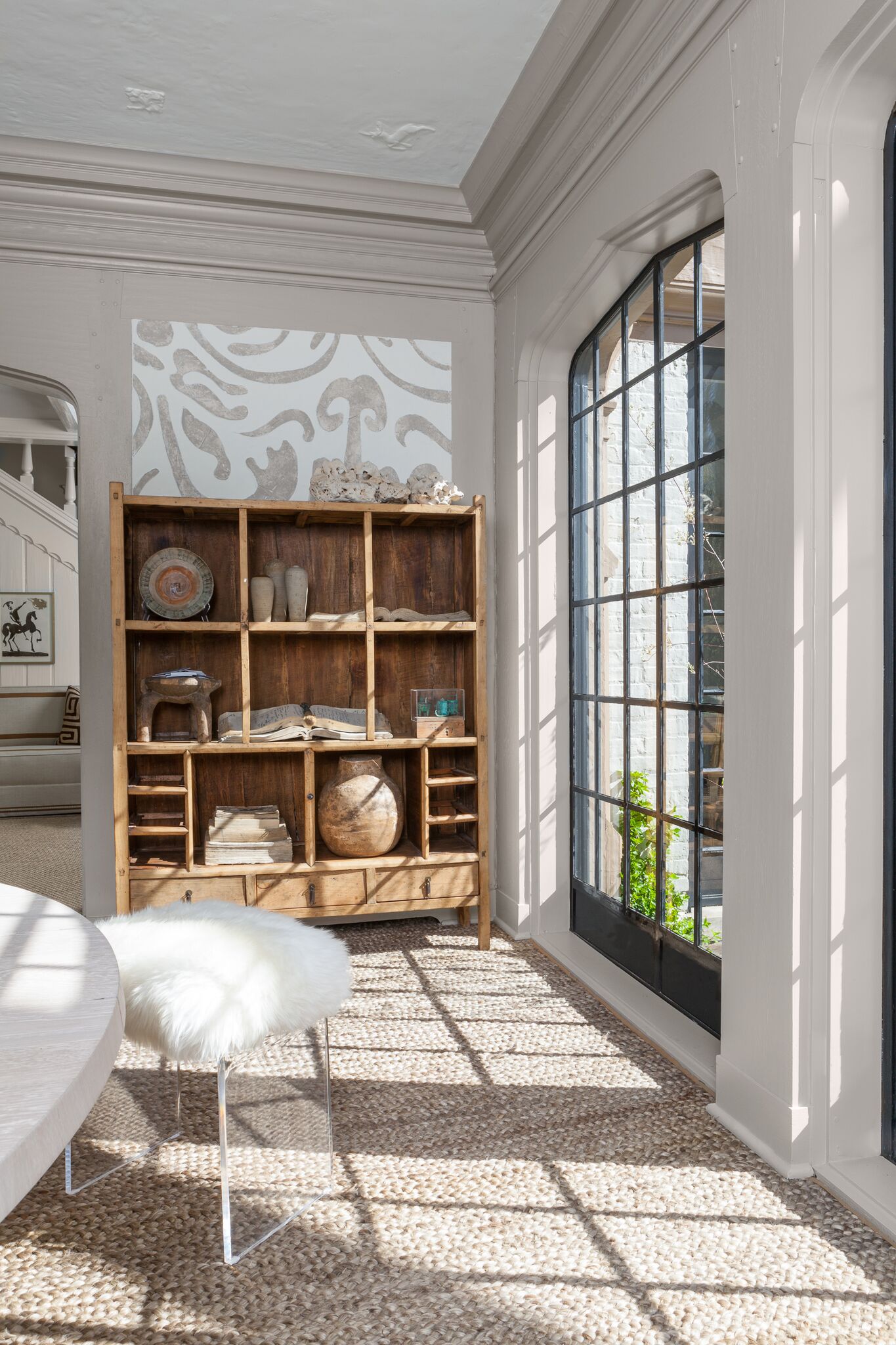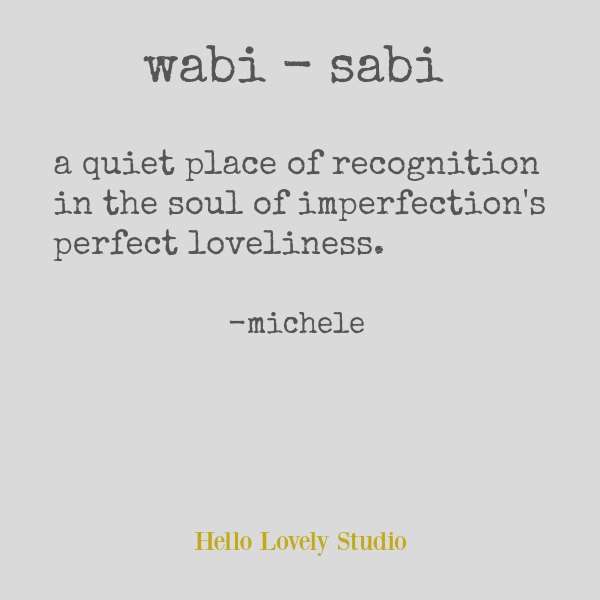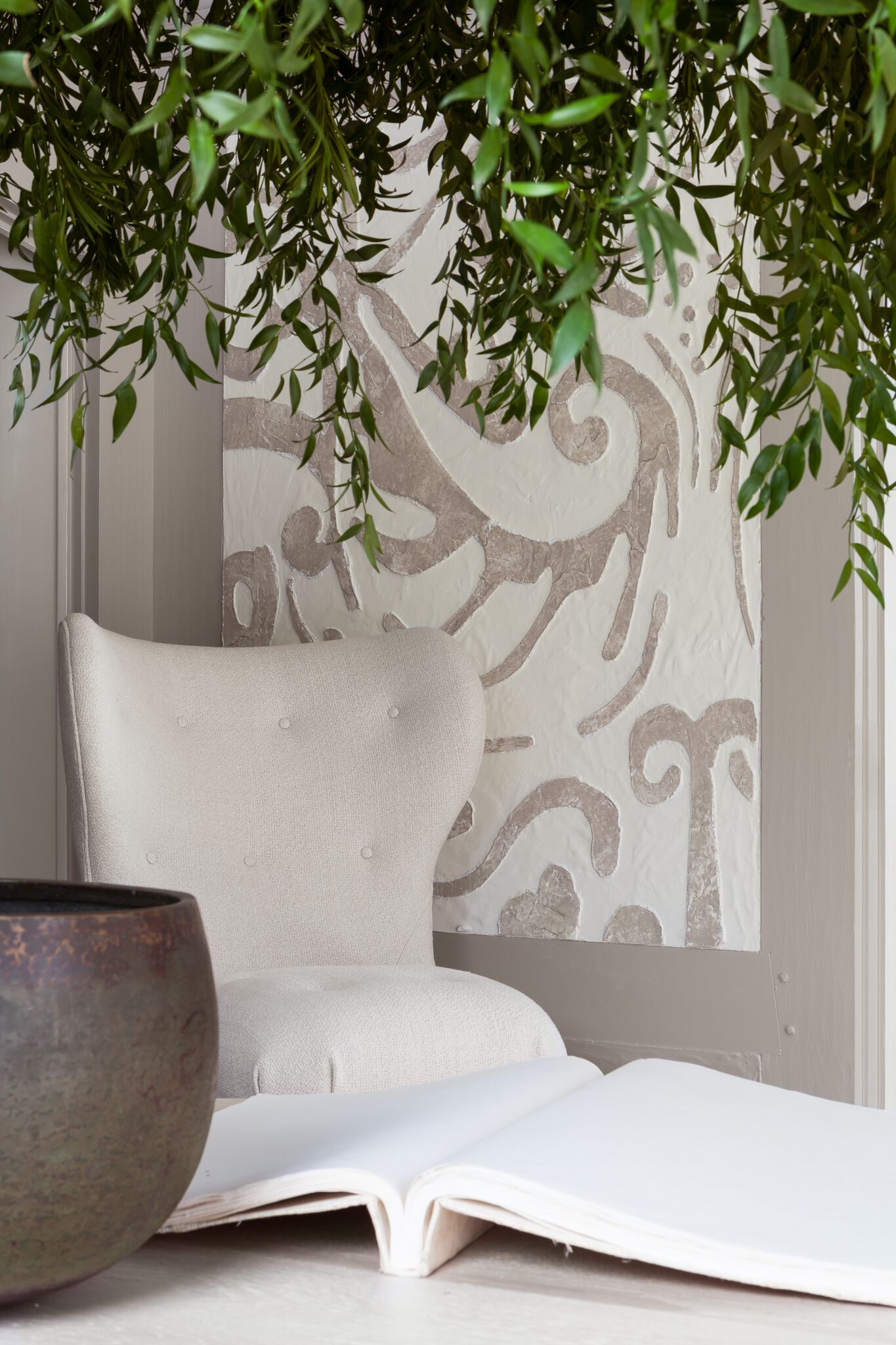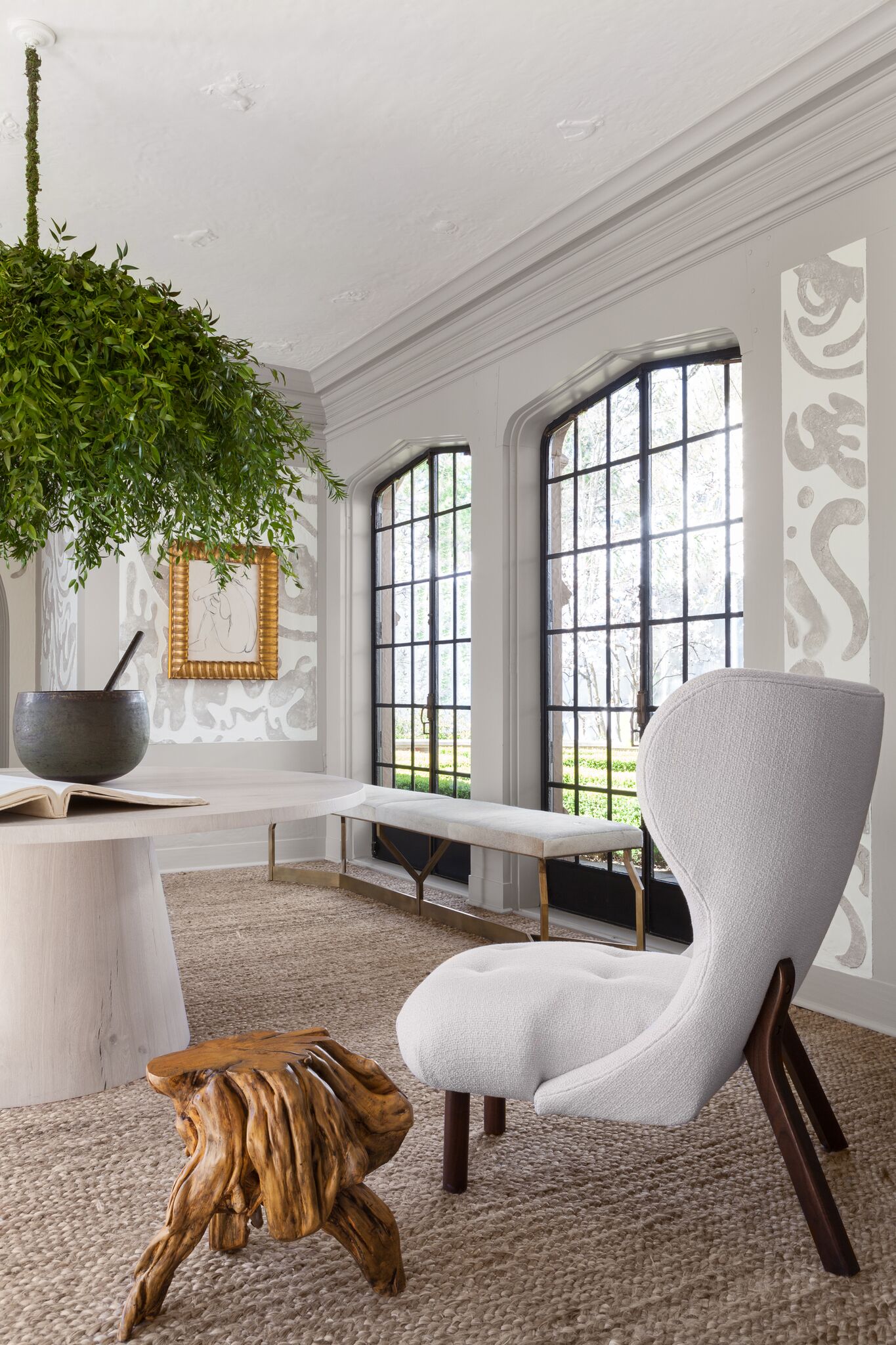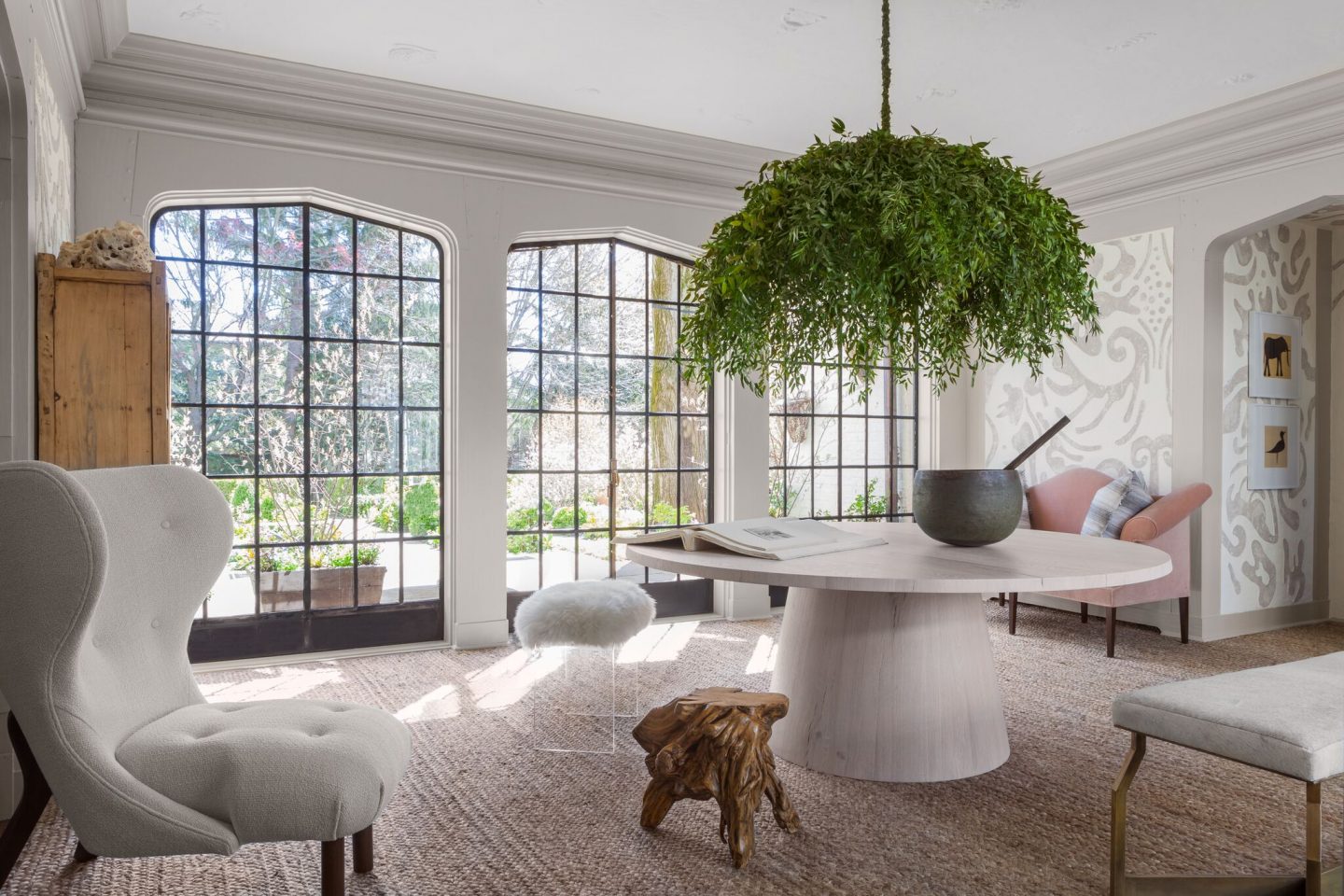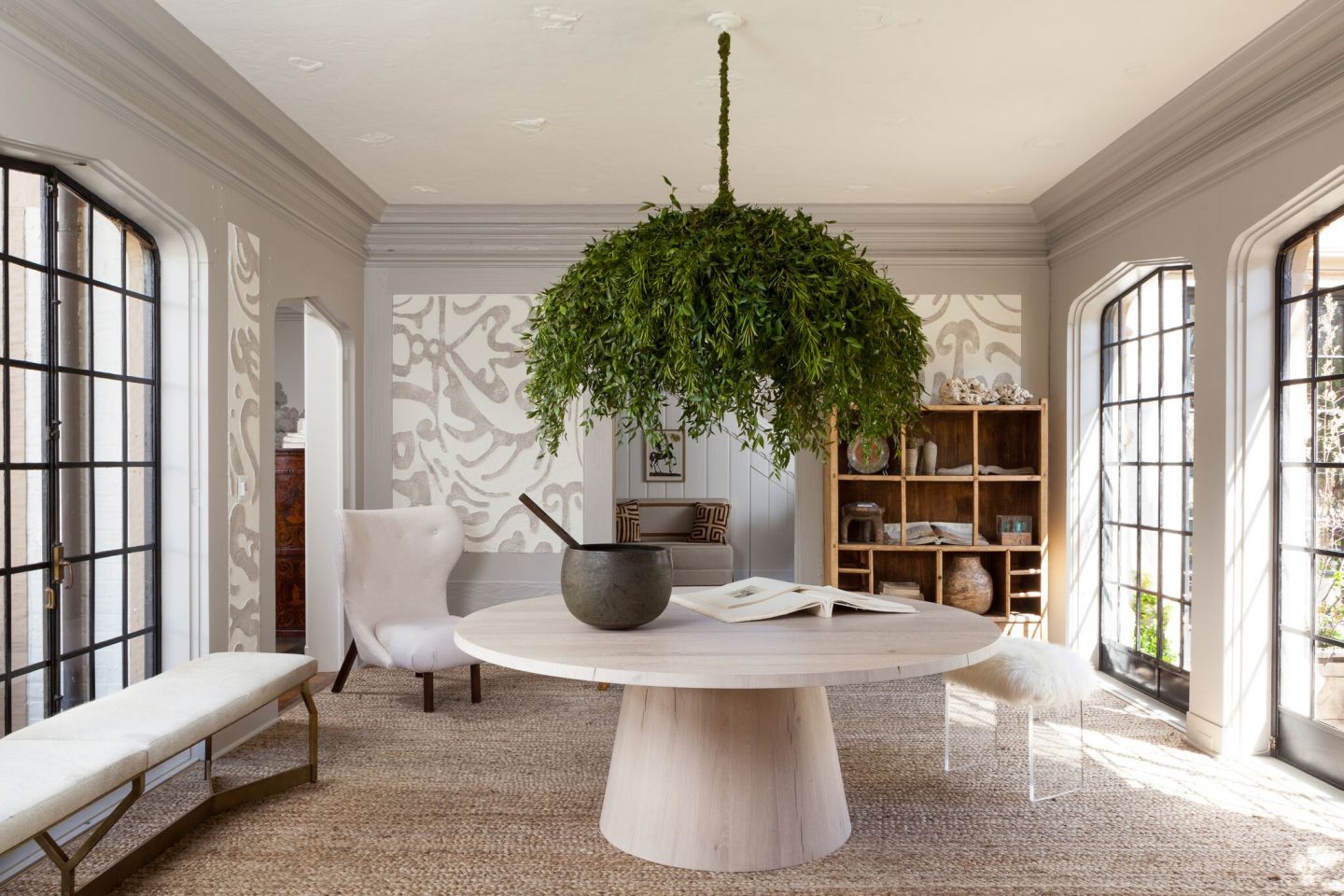 Interior Design Inspiration: Lincoln Park Moderne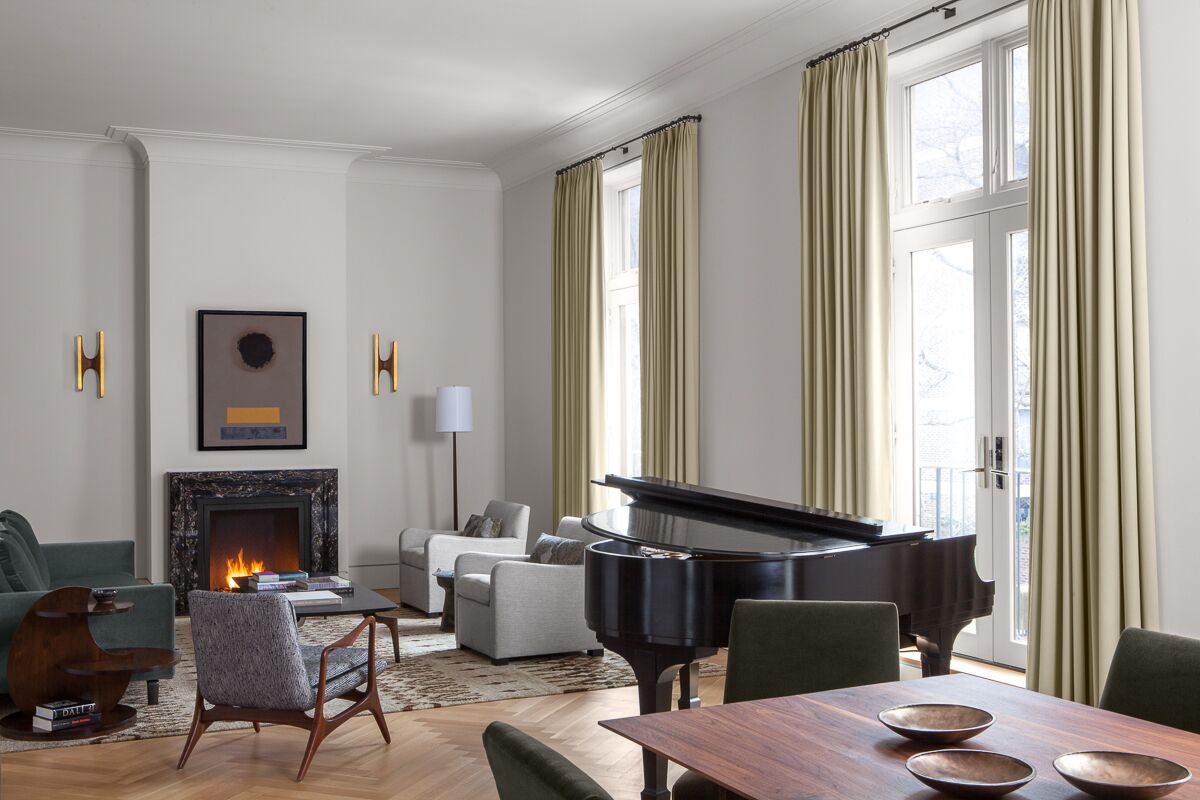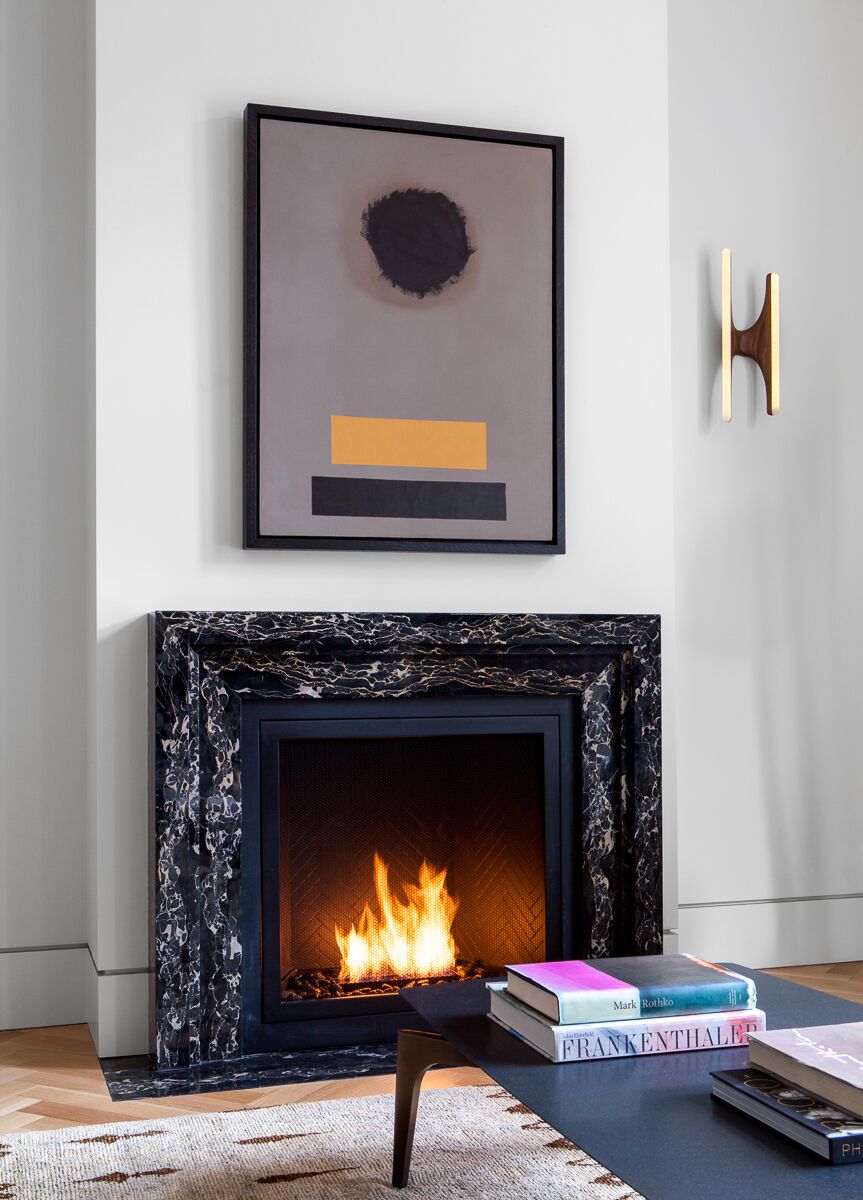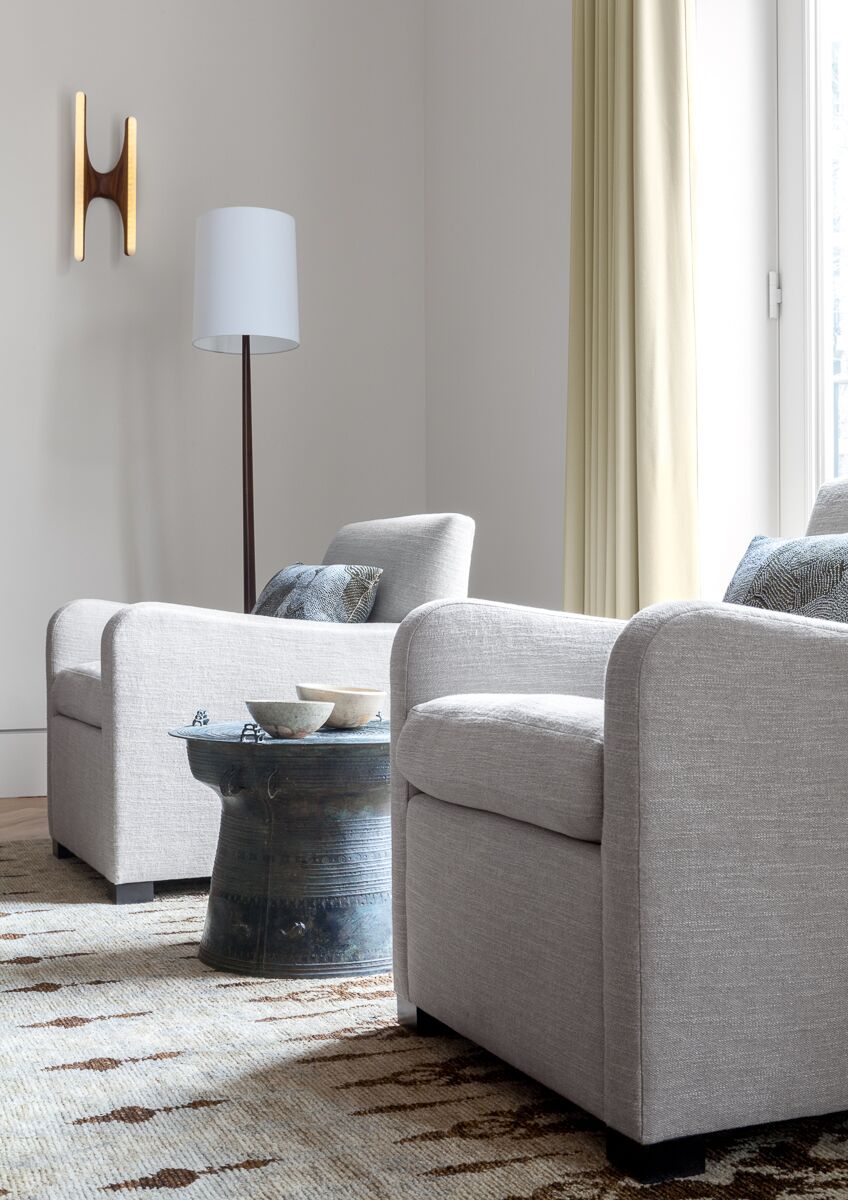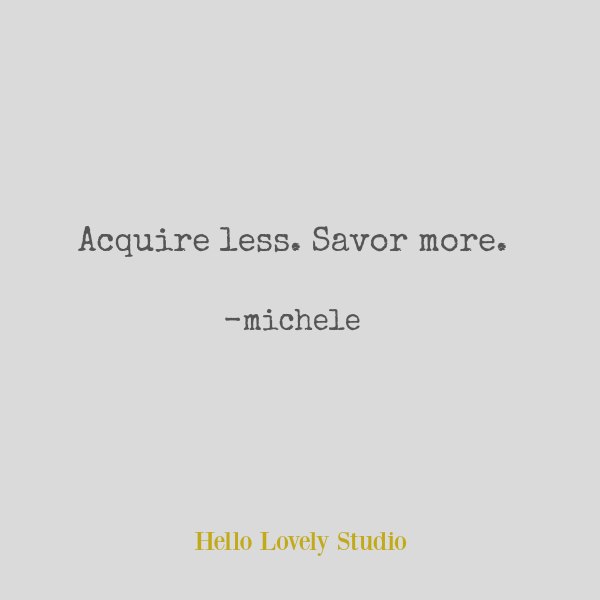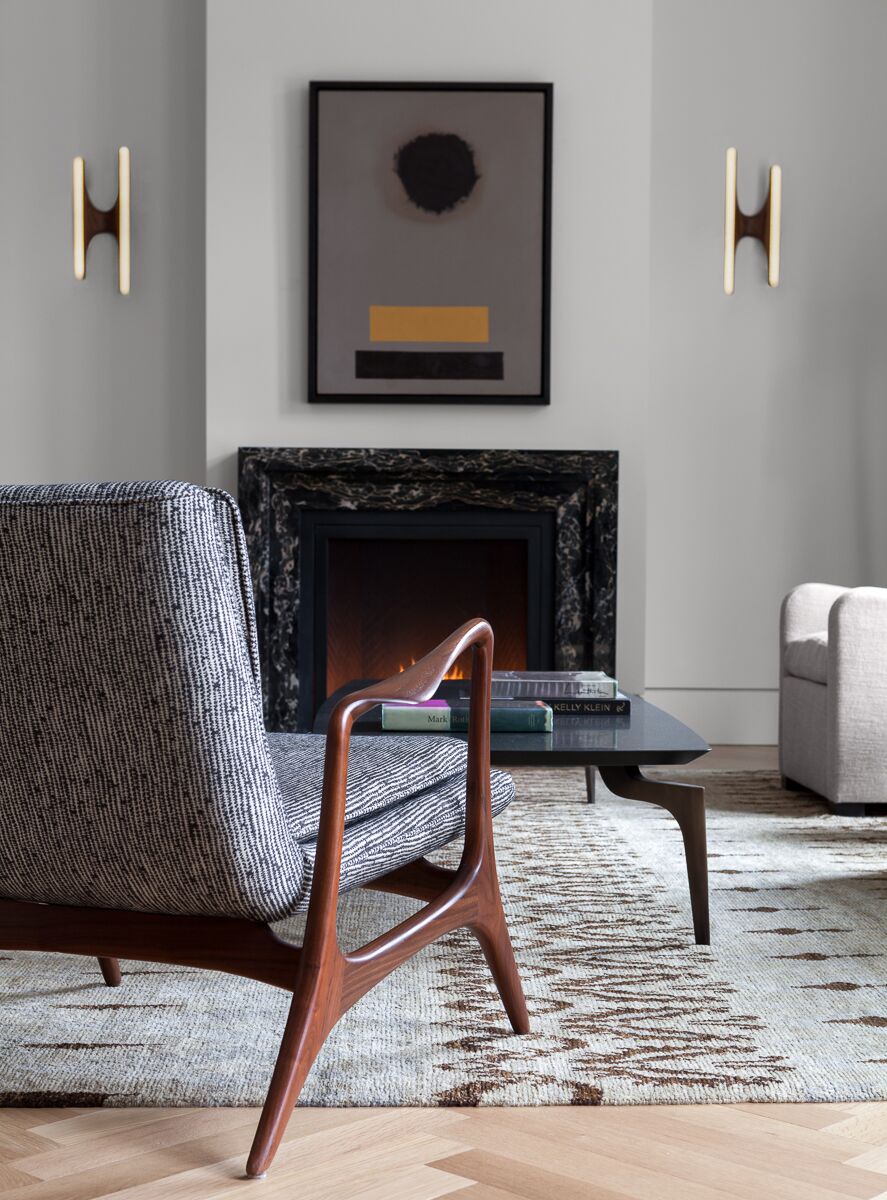 Interior Design Inspiration: Belgian Tudor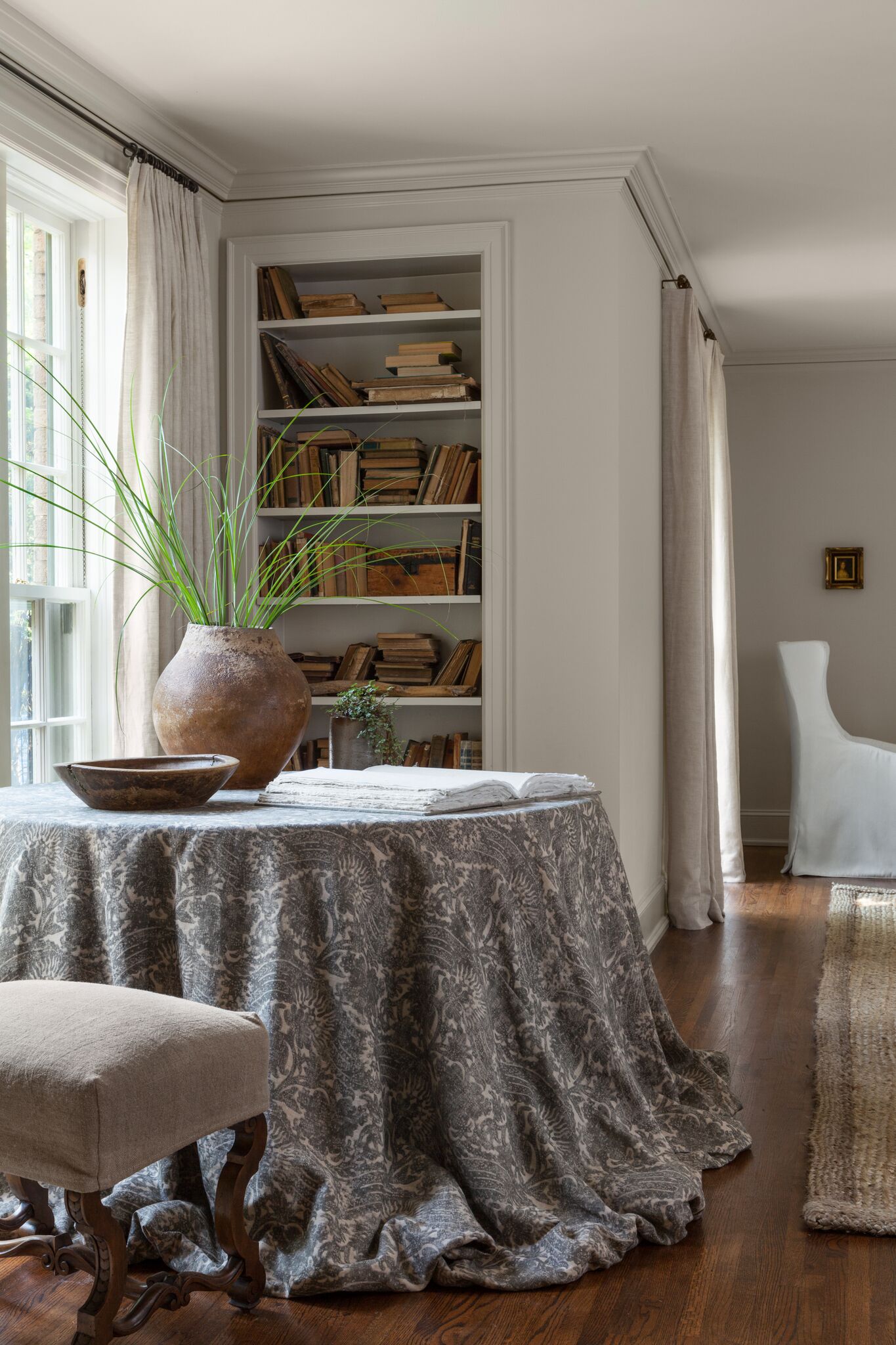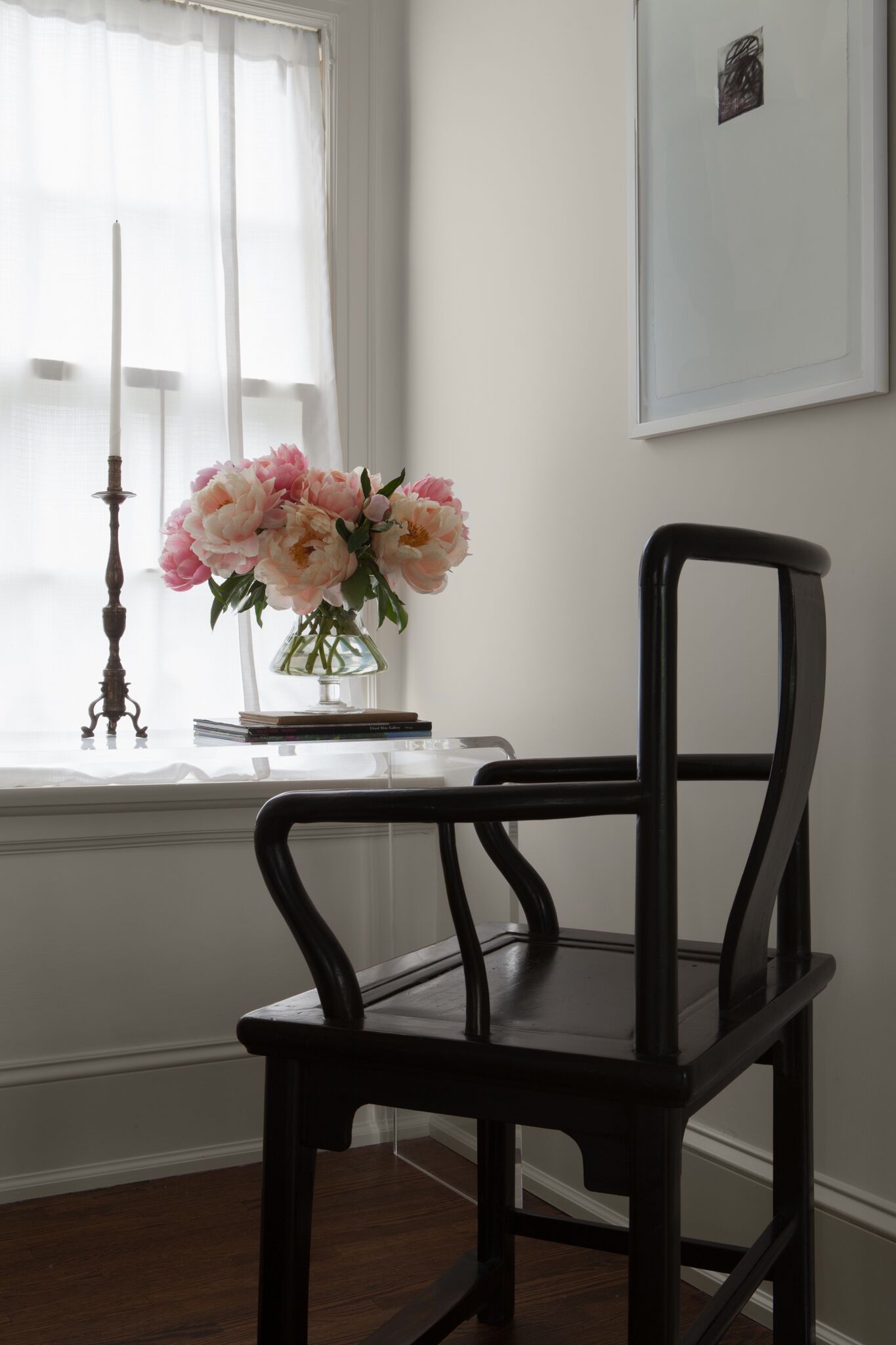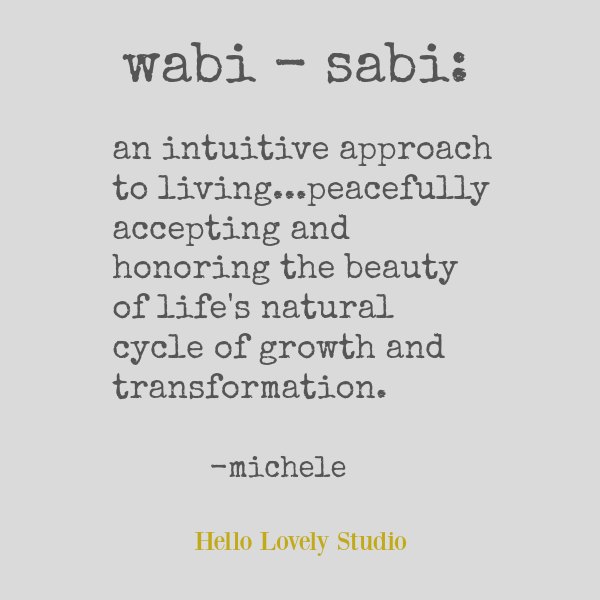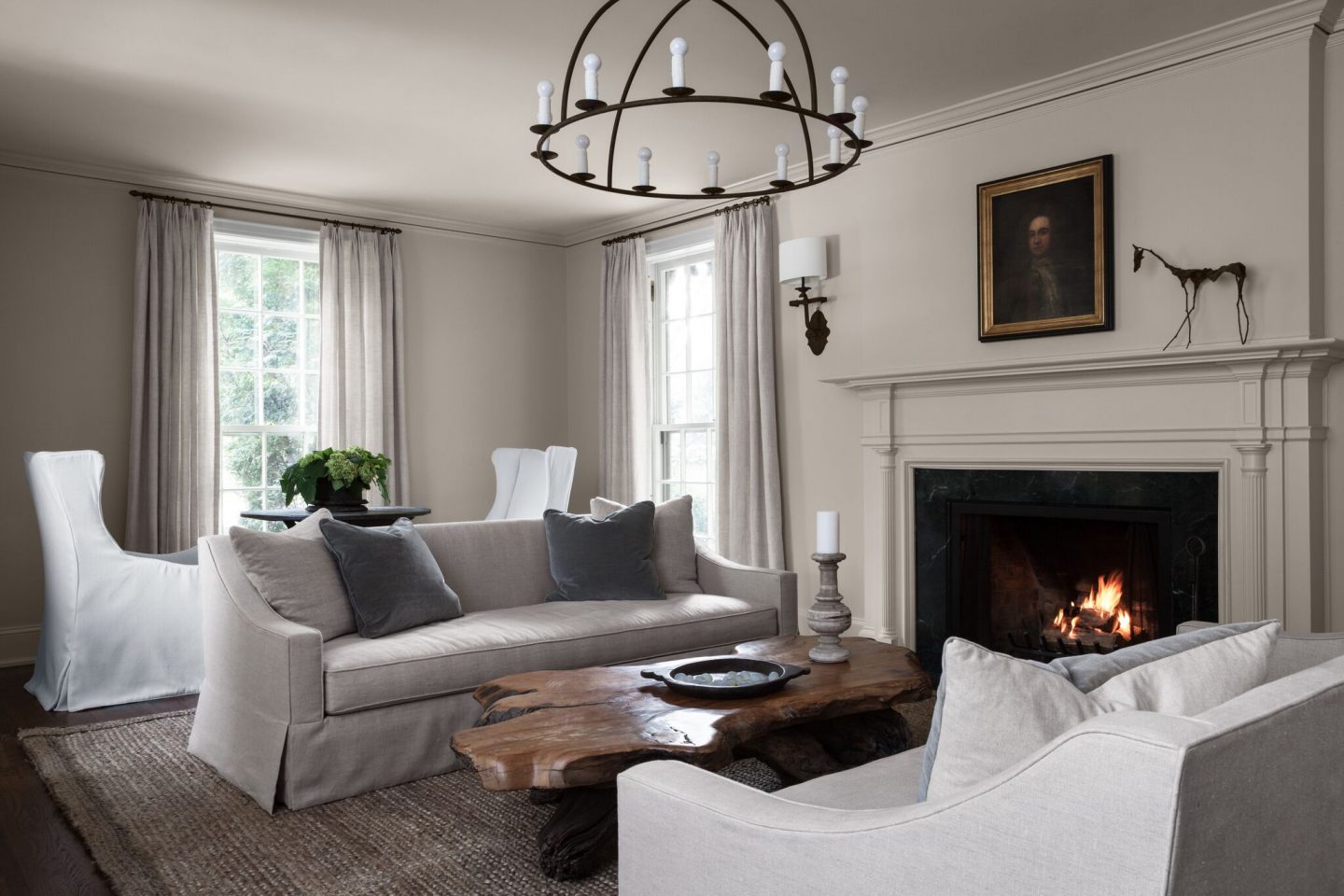 We'll continue our tour of Michael Del Piero's work in Chicago in my next post!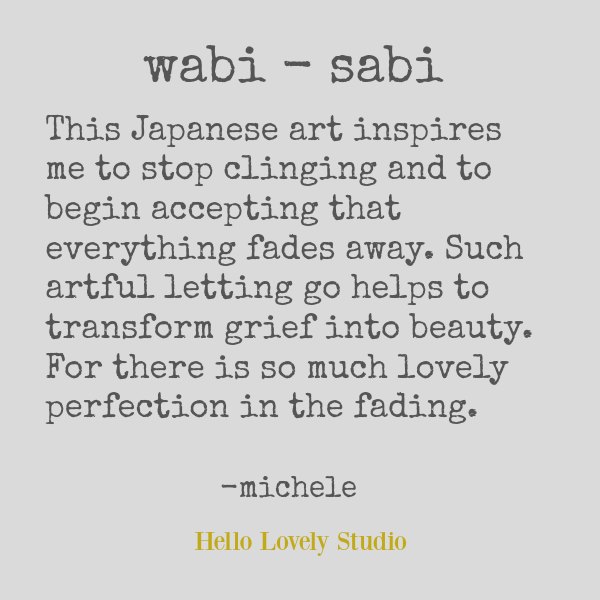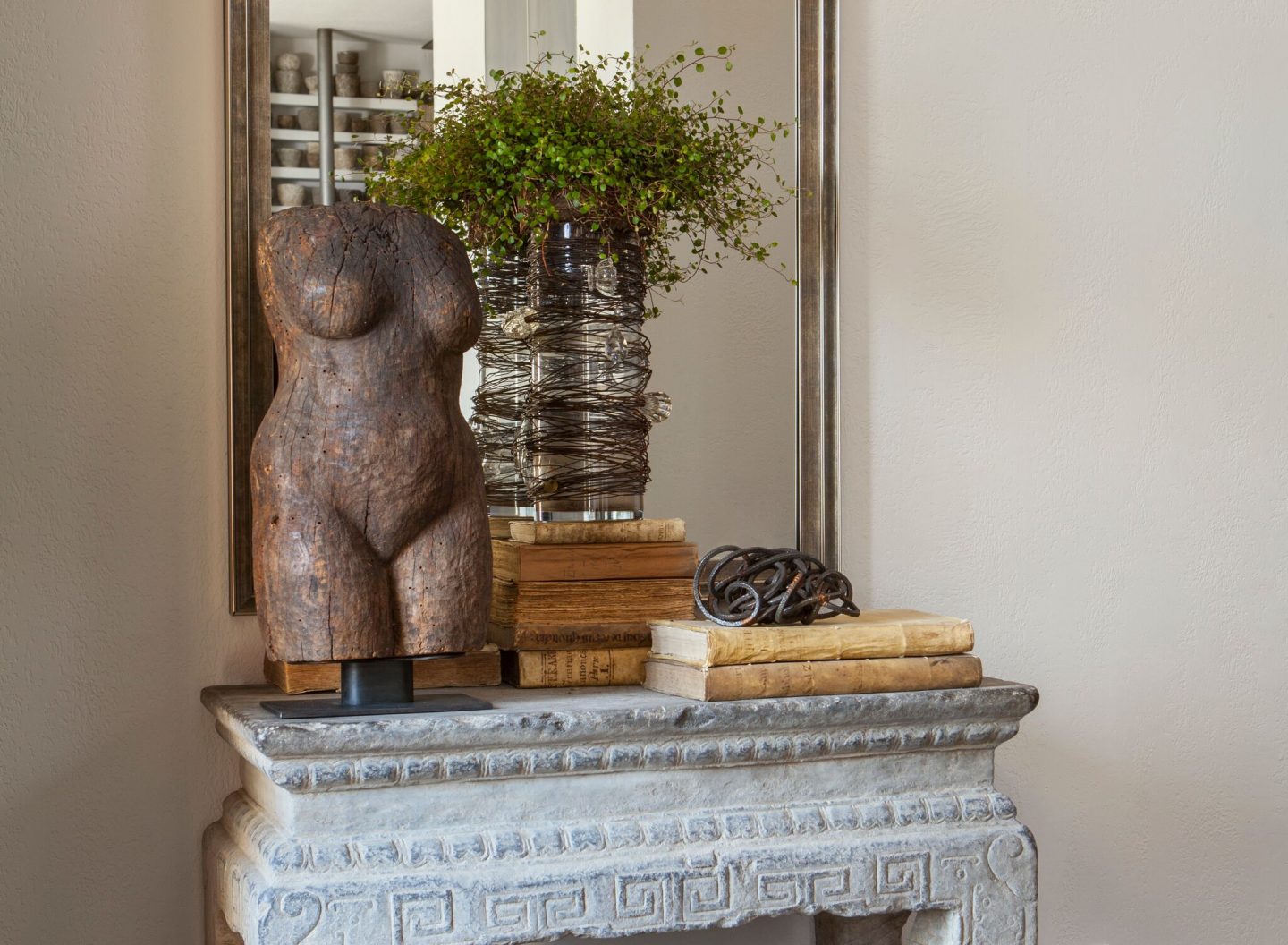 Contact the Designer
email: [email protected] – phone: 773.772.3000
428 N. Wolcott Avenue/Chicago, IL 61622
IG: michael_del_piero
For more rustic refined inspiration, see THIS.
Peace to you right where you are.
-michele
I hope you'll use affiliate links in this post: when you click them for purchases, it won't cost you a penny more yet may earn this blog a small commission…yay!
Shopping for items you already intended to buy on Amazon RIGHT HERE (not just items mentioned in posts) keeps decor inspiration flowing on Hello Lovely!
I'm a participant in the Amazon Services LLC Associates Program, an affiliate advertising program designed to provide a means for me to earn fees by linking to Amazon.com and affiliated sites.
Click HERE to discover lovely cost conscious furniture and home decor!