Pretty sure you know the type. Whether it is cake, muffins, or sourdough, these folks appreciate the lovin' emerging from the oven. They may buy their donuts and baked goods locally or enjoy tweaking brownie recipes at home. I bet they bring the pie to Thanksgiving dinner and serve cinnamon rolls on Christmas Day. Let's face it. Only a baked goods lover could write this ditty. 9 Gifts for Baked Goods Lovers shares holiday gift ideas for the bread bakers, cookie monsters, cupcake crazies, and maybe you! (Enjoy Christmas quotes too for good cheer!).
Affiliate links follow and will not cost you extra while they may earn this blog a small commission…thanks so much for using them!
9 Awesome Gifts for Baked Goods Lovers
I am guessing you know a fun someone who would appreciate this mug. (You could fill it with candy and smack a bow on it for an easy wonderful no-need-to-giftwrap gift.)
The eyes of this blogging baker LIGHT UP like the Griswold home at the thought of these gift ideas for kitchen creatures!
Time to Smile
Do you typically wrap gifts or are you the gift bag type?
What is missing from my farm table's abundant yet simple charcuterie spread?
This baked goods lover's freshly baked sourdough!
A Friendly Reminder
Whether Thanksgiving, Hanukkah and Christmas 2021 will be low key or celebrated in full caps, a simmering pot of this potpourri will bring comfort.
One Size Fits All Gifts
Push play then smile!
Ha!
Why These Gifts Will Tingle Jingles
So nostalgic, cheerful and useful!
1. Green is everywhere in design and our consciousness these days. Here's a jadeite shade that makes lots of folks feel "homey" and special. Crate and Barrel always offers the best kitchenware at fair prices, and some of you probably remember when we had to shop flea markets for vintage jadeite examples to own such a set of mixing bowls! They never go out of style, are perfect for winter and beyond the holidays, and every time the lucky recipient uses them, they'll think of you. (I am picturing a bowl full of my sugar cookie dough and another with buttercream icing! Wouldn't that be darling?)
Practical & Makes You Feel Like a Pro
2. This impressive tool is not as much about the baking as much as the eating of PIZZA. The two-handled chopper cuts thin or deep-dish pizza into uniform sections with a simple rocking of the blade back and forth to create portions in the desired size. And it's dishwasher safe!
Chocolate Chip Cookie Lovers Dream Gift
3. Home-baked chocolate chunk cookie dough baked in a skillet and shared is going to be the sort of gift that just keeps giving. Is this maybe the perfect, one-size fits all present for Millennials to Mayberry Lovers?
Welcome on Any Kitchen Counter
4. You don't have to be a granny or a grandpa or even a baker to enjoy one of these in the kitchen. There's something about the element of surprise when the cookie jar is not glass and see-through. And maybe the cookies are biscuits for furry friends?
These Have Changed My Baking Game
5. I love baking muffins and cupcakes but cannot stand when they stick to the pan. Even worse? The cleanup after baking goodies. No more. Not with these genius pans.
Like a Cake Boss for Energy
6. VERB are the energy bars I turn to because of their ingredients and deliciousness. The "energy" comes from caffeine in green tea. And any time I can get my green tea in something that reminds me of cake? I consider it a win. Not a red velvet cake fan? More choices (the vanilla latte!!!), and the starter kit is an easy way to give them a try.
Le Bowl of All Serving Bowls
7. I can't think of anyone with a kitchen who can't use this affordable, sculptural, versatile, ruffle bowl.
Let's be clear. The recipient may not be bowled over immediately with love at first sight of the ruffle.
But trust. I have pulled it into service for salad, muffins, bread, and obviously as a decorative element to leave out on the counter.
It really is all that.
Present Cookies to Croissants in a Timeless Catch-all
8. I would be thrilled to be gifted with a seagrass basket because they're beyond useful for a variety of purposes. I'll never tire of pieces that are timeless, long lasting and good looking in the room. Catch-all baskets look good everywhere and are helpful to have in every room of the home.
Baked Goods Dream of These
9. Is there someone special on your gift list (like, I dunno, you) who wants to discover the joy of a Kitchenaid stand mixer?
Pin this post to save for future reference!
More
Gifts to Sizzle the Bacon of Foodies & Kitchen Folk
This Hot Sauce gift is perfect for cooks and entertainers with a sense of FUN!
Classic & Collectible
I showed you my vintage Lenox Holiday bone china bowl (24k gold rim) here, and it makes a sweet gift for hostesses and non-hostesses alike.
What's it for?
I fill mine with red and green M&Ms, have floated candles in it and filled it with gold ornaments. This year, I'm thinking gold jingle bells.
Here are a few more ideas:
1. Receptacle for cocktail napkins.
2. Bowl for nuts.
3. Fill with water to float roses.
4. Surround a votive candle with fresh cranberries.
WHAT WAS I SAYING ABOUT M&Ms?
Because now I can't get past all the things we can do with 'em…ya know?
You may be surprised to learn you can snag an InstantPot or Vitamix for a reasonable price these days, and it is just the perfect sous chef in the kitchen for whipping up EVERYTHING.
I showed you how I used mine for a chocolate cake and sugar cookie truffles. Here's the exact red Explorian model I own, and I never knew what I was missing before it came into my life!
Essential for Elevating the Everyday
We could all use more cues to help us relax and sense tranquility at home, and candlelight helps. Whether your house is magazine-ready or not, winter evenings are more magical when you scatter around shot glass glow makers.
Here's a gorgeous Lenox pattern which was on the holiday table I grew up with.
You may need a few of these (even if your 'House Red' is cran-raspberry juice like ours right now).
Smart White Serveware
I rely on plenty of white serving essentials like these inexpensive wonderful square plates…
Do pin this post to save for future reference!
I also have a sweet collection of various plates from Rae Dunn (I showed you my little oval Rae Dunn plates in this story).
Here's my secret weapon for Swedish pancakes and cornbread, and it's also awesome for a skillet cookie or brownie.
Here I go again, singing the praises of red stoneware pieces…I am a casserole girl, and I use this for them all.
My sister recently admired our modern flatware: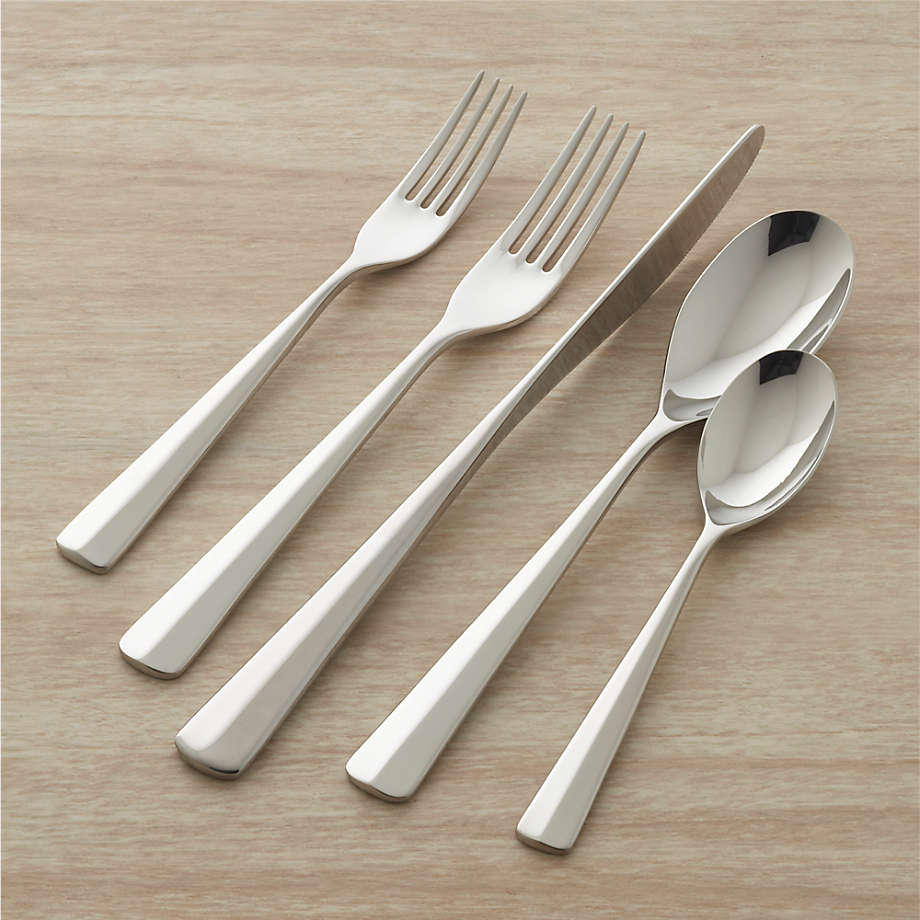 I sure aint Giada

…

but attitude is everything, kids.

Find more gift ideas HERE, and pin this post to save for future reference!

I independently selected products in this post—if you buy from one of my links, I may earn a commission.

Peace to you right where you are.

-michele

Shop for items you already intended to buy on Amazon RIGHT HERE, and also find home decor here to keep decor inspiration flowing on Hello Lovely!

Hello Lovely is a participant in the Amazon Services LLC Associates Program, an affiliate advertising program designed to provide a means for sites to earn fees by linking to Amazon.com and affiliated sites.