Oh happy day, me and cheese are back together again!!!! I recall sitting in my doctor's office with total lethargy in August weighing something like 93 lbs. and saying to the nurse, "I'm thinkin' I just want to eat real food again by Thanksgiving." Here we are within a week of turkey day, and it's happening. This girl will be reunited with a stilton studded with mango! Cheese Boards for Thanksgiving shares tips for pulling together a yummy graze board or five – while it is also a visual celebration of the glories of deliciousness and a reminder there is hope even if you are experiencing a season of illness or despair.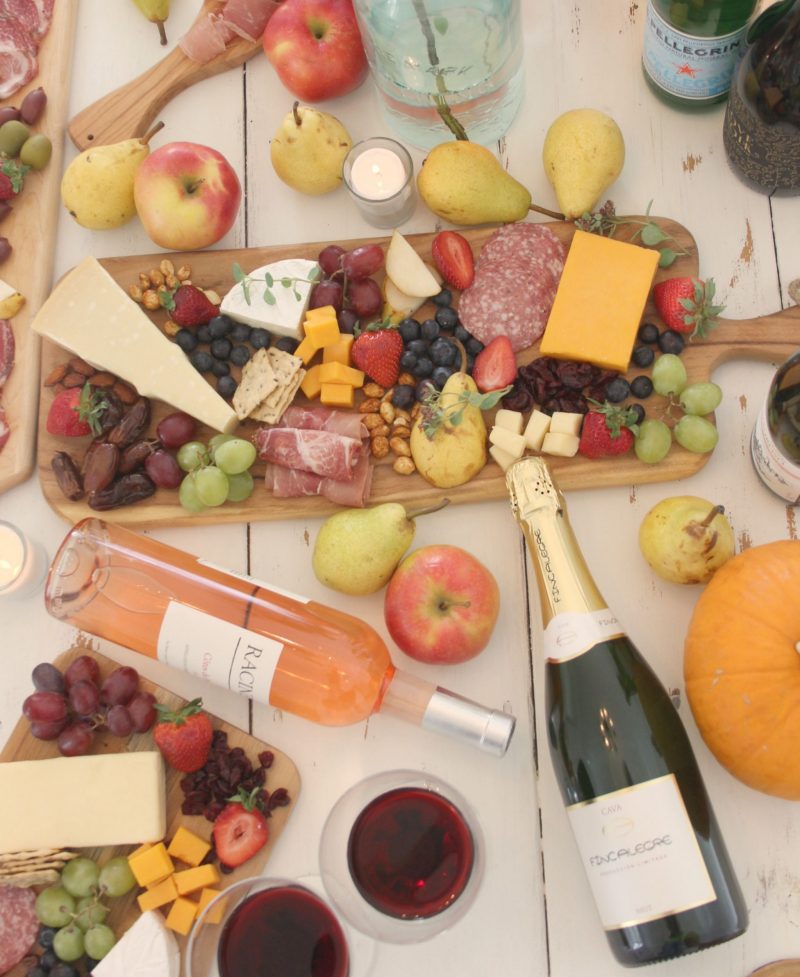 Curious about my problems tolerating cheese and fat? Dig into my archives and read this.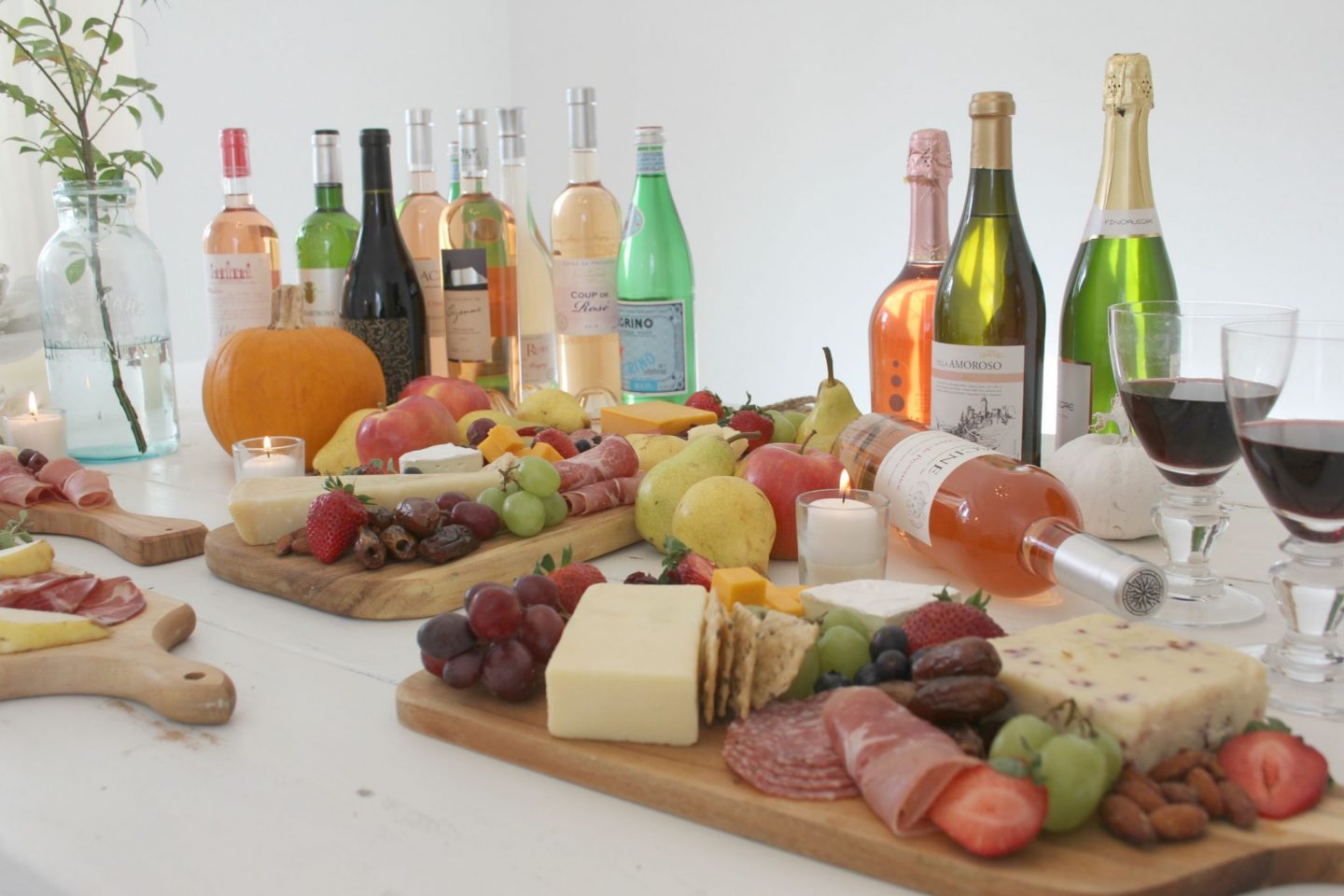 Cheese Boards for Thanksgiving
I just love a cheeseboard to nibble on, and while I don't often give my snacks a photo shoot, it was gratifying to honor their delectable colors and forms. (Bonus: they required no glam squad or airbrushing.)
Think one of these charcuterie bad boys will be joining your spread for Thanksgiving?
Affiliate links follow: you won't pay extra while the blog may earn a few pennies (yay!).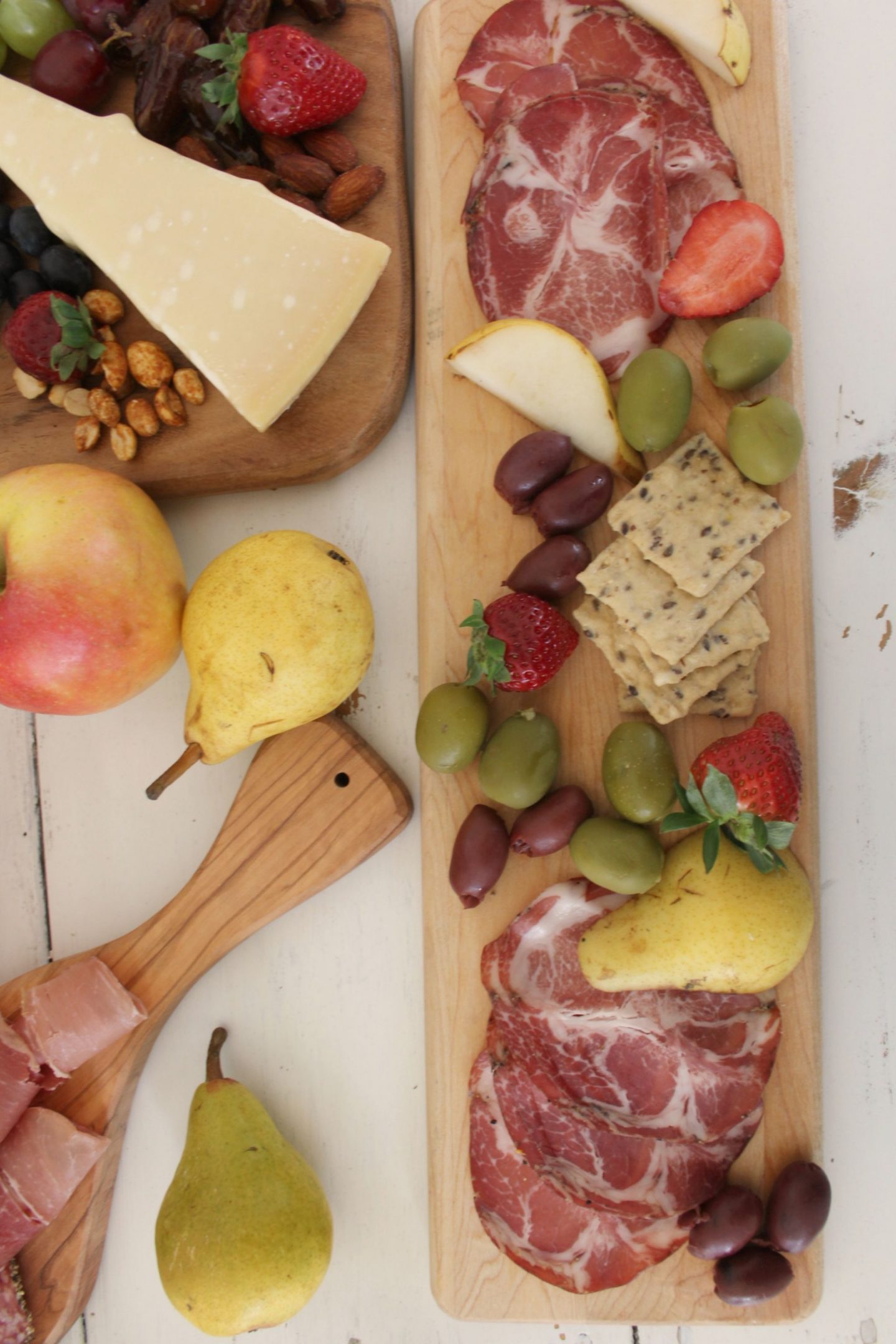 There's so much to love about serving casually this way…the variety, the sweet, and the savory. The prep is so low key, and with no baking or cooking required…you get to relax.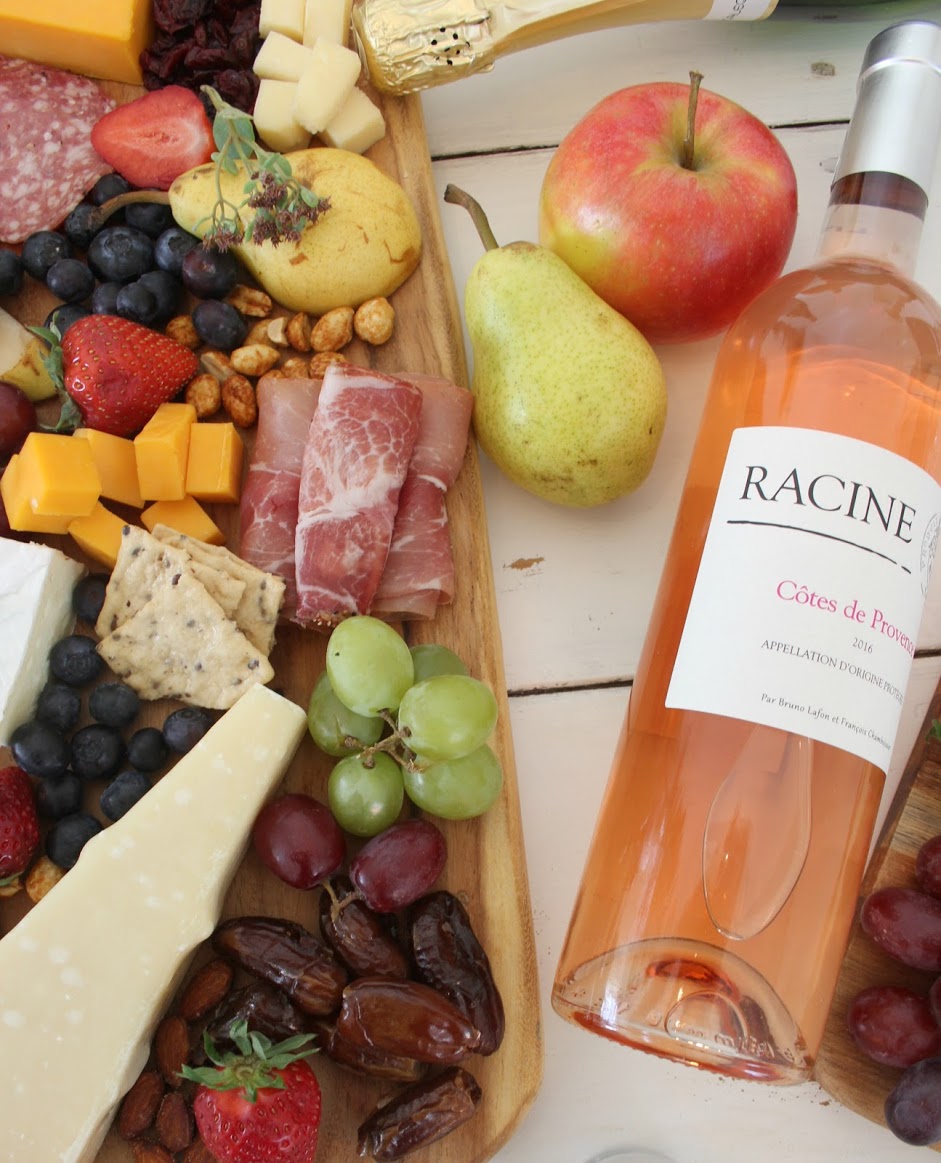 Gluten Free Delish
My husband can't have gluten so I didn't include it on these boards. If you have yet to discover the deliciousness of these gluten-free artisan crackers, take 'em for a spin, honeychild! (I may be annoyingly amped up about the reality of eating cheese again.)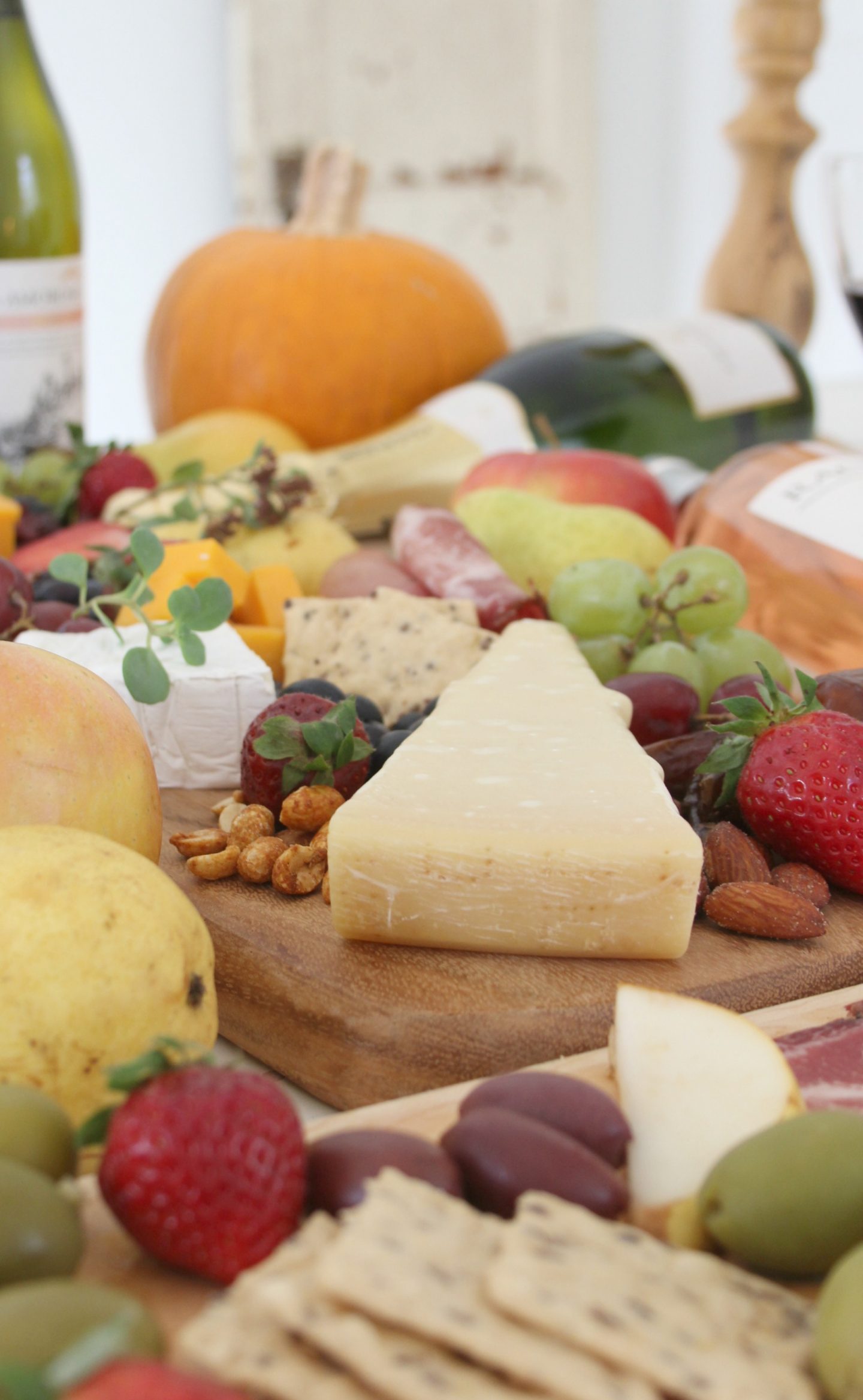 These boards were made for my son's birthday bash at which I served these easy bacon wrapped dates stuffed with…ahem…cheese. Here is the back story…
Since my son loves cheese too, I made a brie fondue, two baked pastas and a homemade funfetti bundt with homemade icing. An assortment of delicious wines (priced way more sensibly than you might imagine) is from Martha Stewart Wine Co.
Wait, what?
You haven't had fondue since 1976?
Here ya go:
Idea for Thanksgiving Grazing
A cheese board is perfect for Thanksgiving time too – there are always moments when you want to serve something light to guests.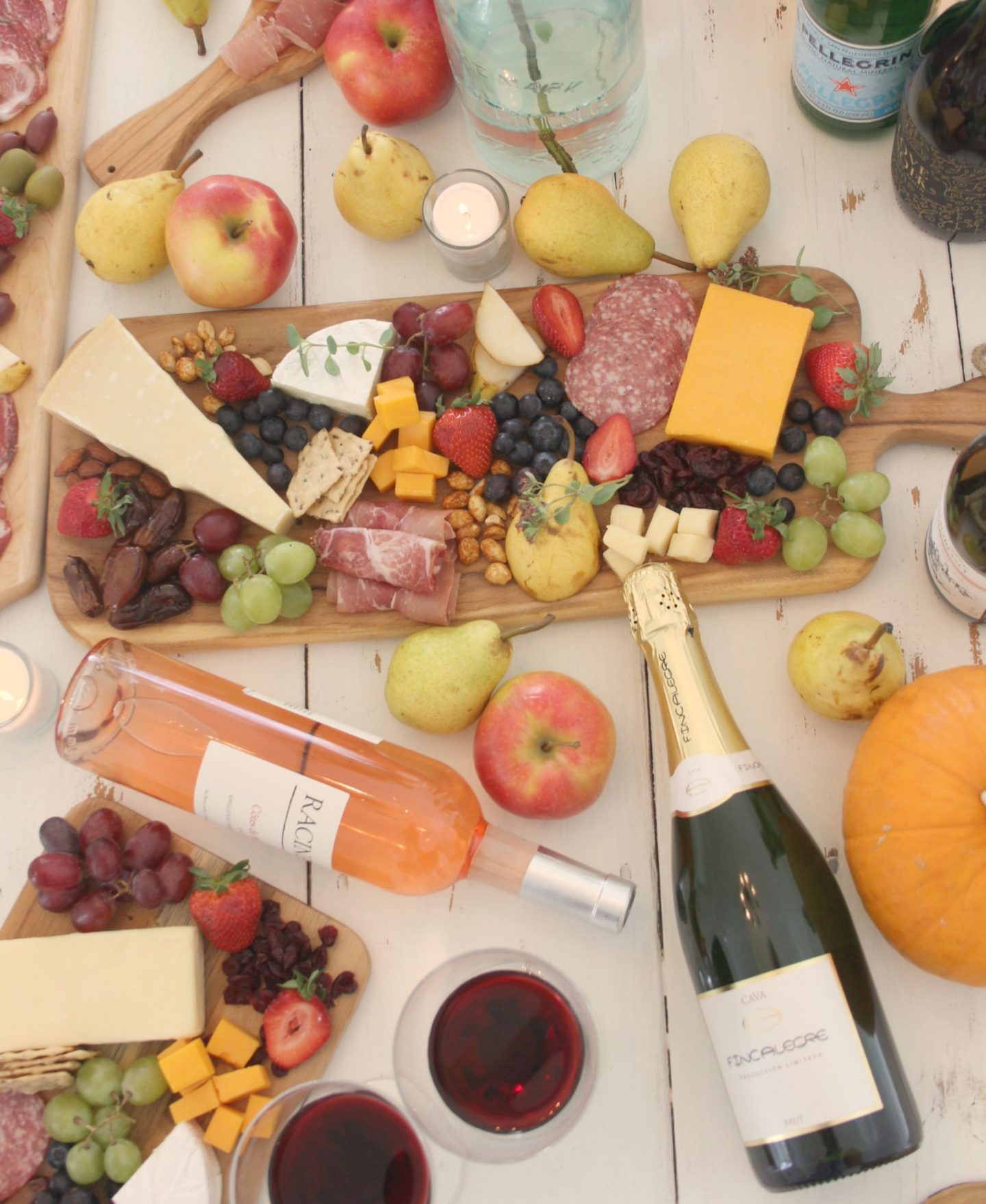 Hosting Thanksgiving, Christmas, or New Year's? THINK CHEESE BOARDS or GRAZE BOARDS or CHARCUTERIE as an easy lovely option for a picky crowd. I went for a artfully messy kind of effect because it felt freeing to do so!
Did someone say Christmas? Pssst.
Do visit my PINTEREST BOARDS and PIN pretty things to spread the magic – I am saving Christmas decorating ideas at the moment!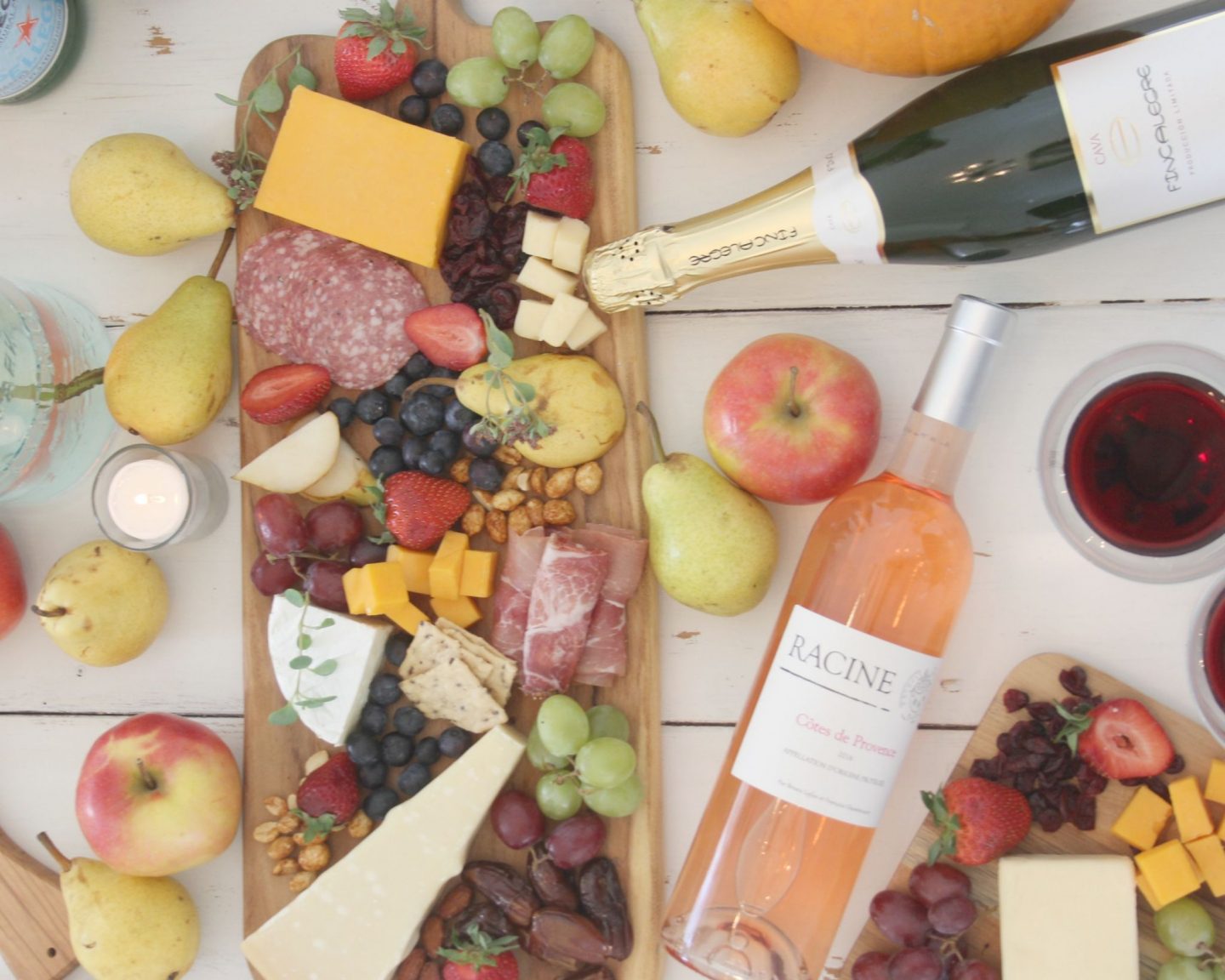 * Shopping List *
Wine – Martha Stewart French Rose
Triple creme brie, cow's milk
Longhorn Colby – cow's milk
Chèvre – goat milk
Canadian Cheddar – cow's milk
Parmigiano Reggiano – unpasteurized cow's milk
Wensleydale with Cranberries – cow's milk
Peppered Salami, Salami, Coppa, Proscuitto
Kalamata olives, green olives, red and green grapes,
dried cranberries, pears, strawberries, blueberries, figs
Roasted peanuts, Smoked almonds
Assorted gluten-free crackers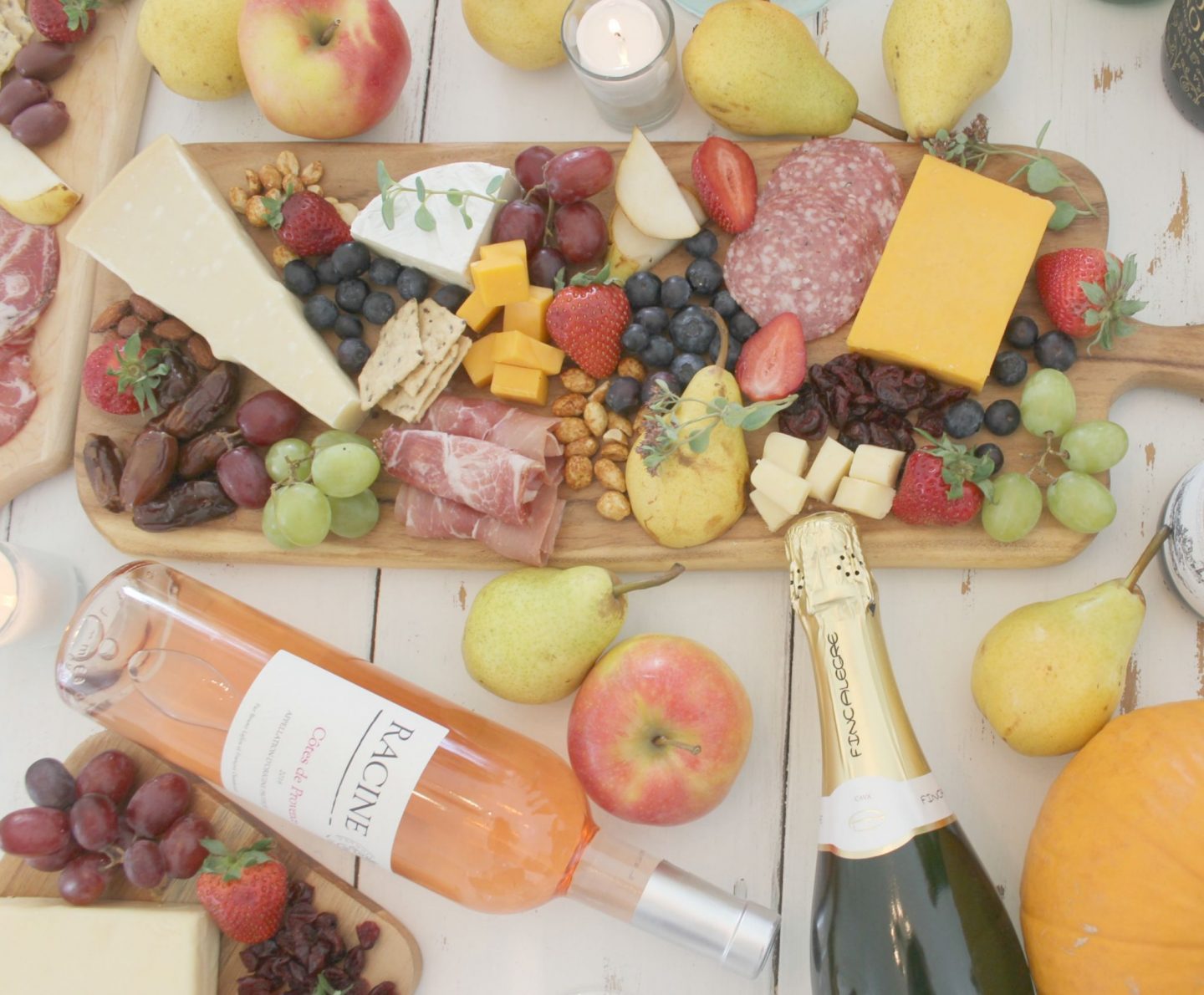 Cheese Board How To
1. PLATTER MATTERS. Select a beautiful board or three.
Shop for new wood or marble boards or trays with a smooth surface. While antique boards are pretty for display, they may not be the best choice for layering on your charcuterie.
2. CHOOSE THE CHEESE. Decide on a few different varieties of cheese (see the suggestions in my shopping list above), charcuterie, fruits, nuts, crackers, etc.
In terms of cheese, there are honestly no rules you must abide by beyond simply choosing what you love. If a stinky cheese gives you a headache, do not consider it! I love fruit-studded cheeses, and it doesn't hurt that they add a great variety of color. As for charcuterie, I love the ease of pre-sliced coppa, proscuitto, and salami.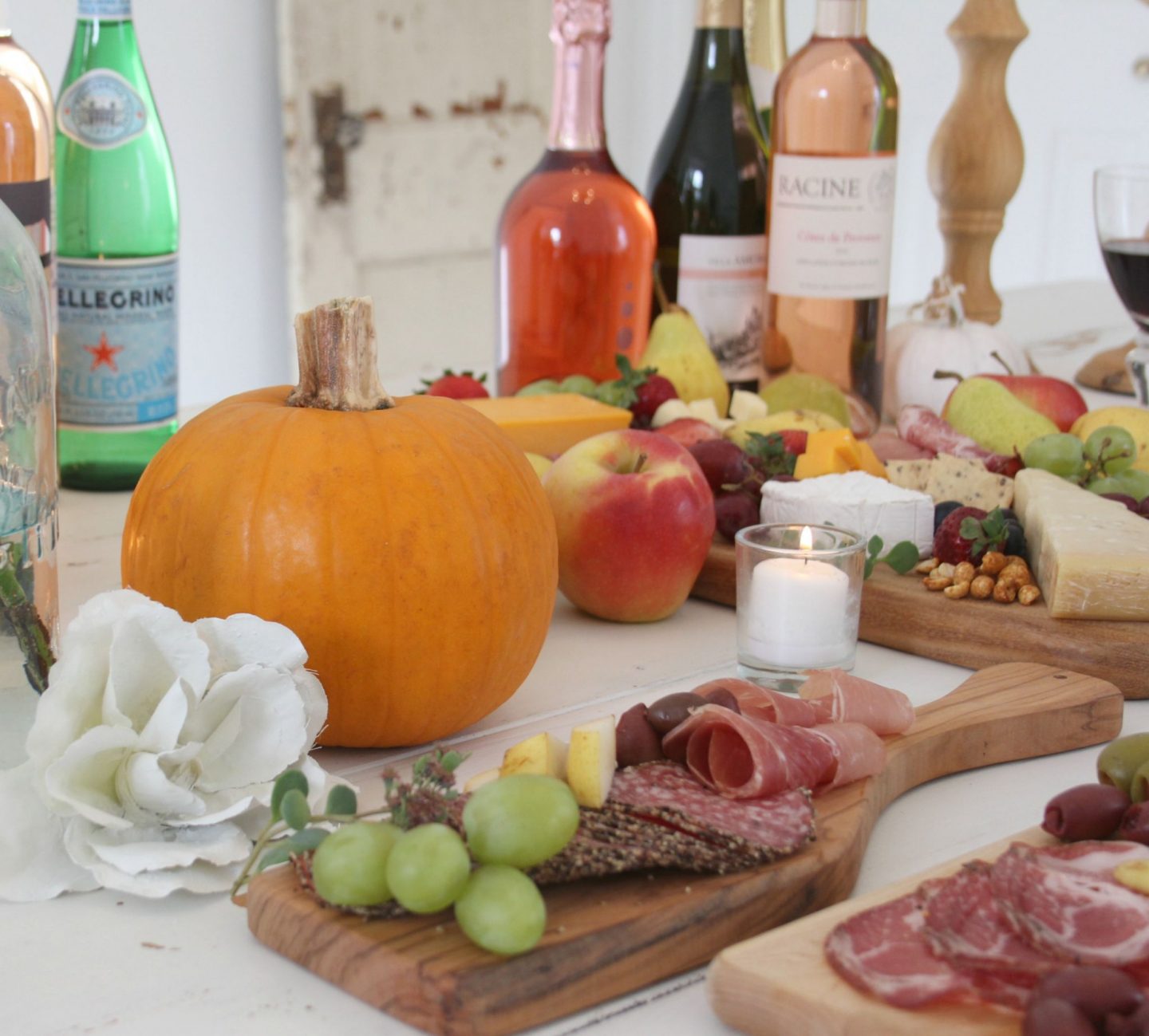 3. SLICE THE LOVELY. Slice some of the strawberries, pears, charcuterie, and cheese.
If there's any secret at all, it's this: leave some of the fruit and cheese whole, and also slice some of it. A few strawberry, fig and pear slices will add interest and beauty to the board. Slice the charcuterie thinly (if it didn't pre-sliced) and dice some of the cheese into bite-size chunks. Simply style apples and pears on the table around the board for color and added beauty. Prepare the grapes: with kitchen shears, cut the stems for small individual bunches.
4. JOYFULLY ASSEMBLE! Artfully arrange ingredients on the board.
Begin with the largest items (cheese, meats, crackers) and then fill in, paying attention to what pleases your eye as far as color. Have fun with it!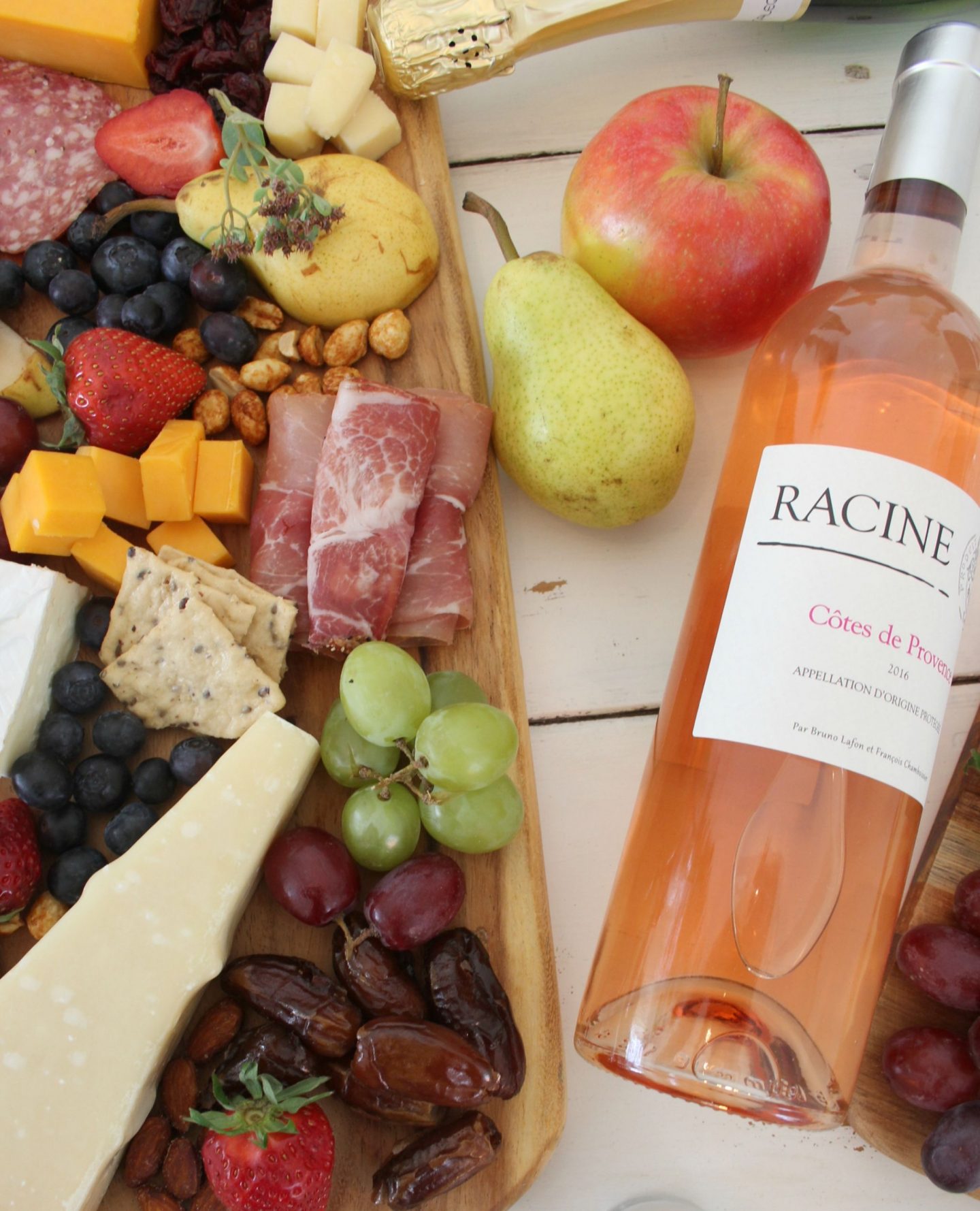 I independently selected products in this post—if you buy from one of my links, I may earn a commission.
Wine Can't We All Just Get Along?
Serving wine with this delish? Find pretty wine glasses here, and then I like to leave choosing wines to Martha…
I May or May Not Have Gotten Carried Away With Photos of Boards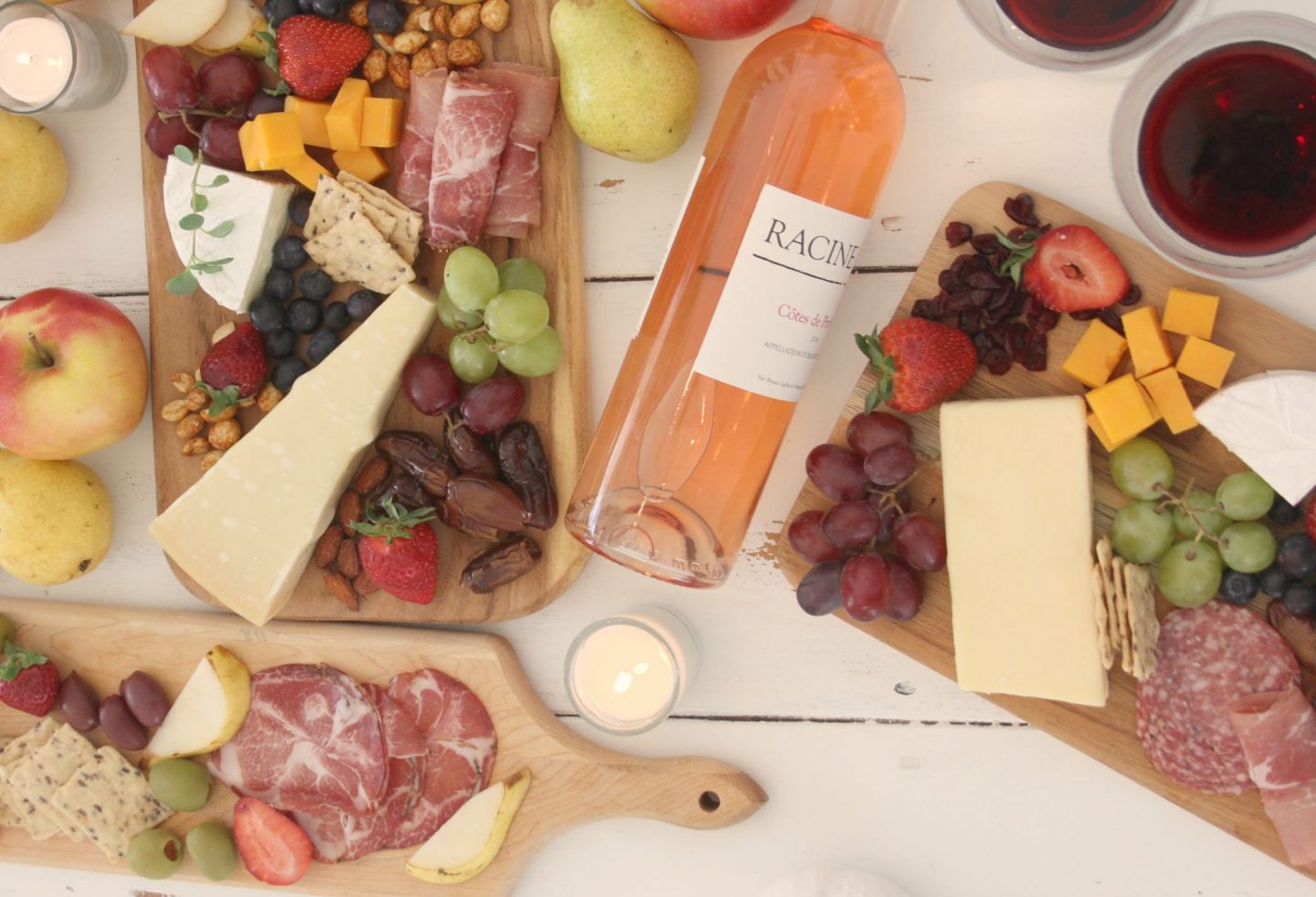 Because Cheese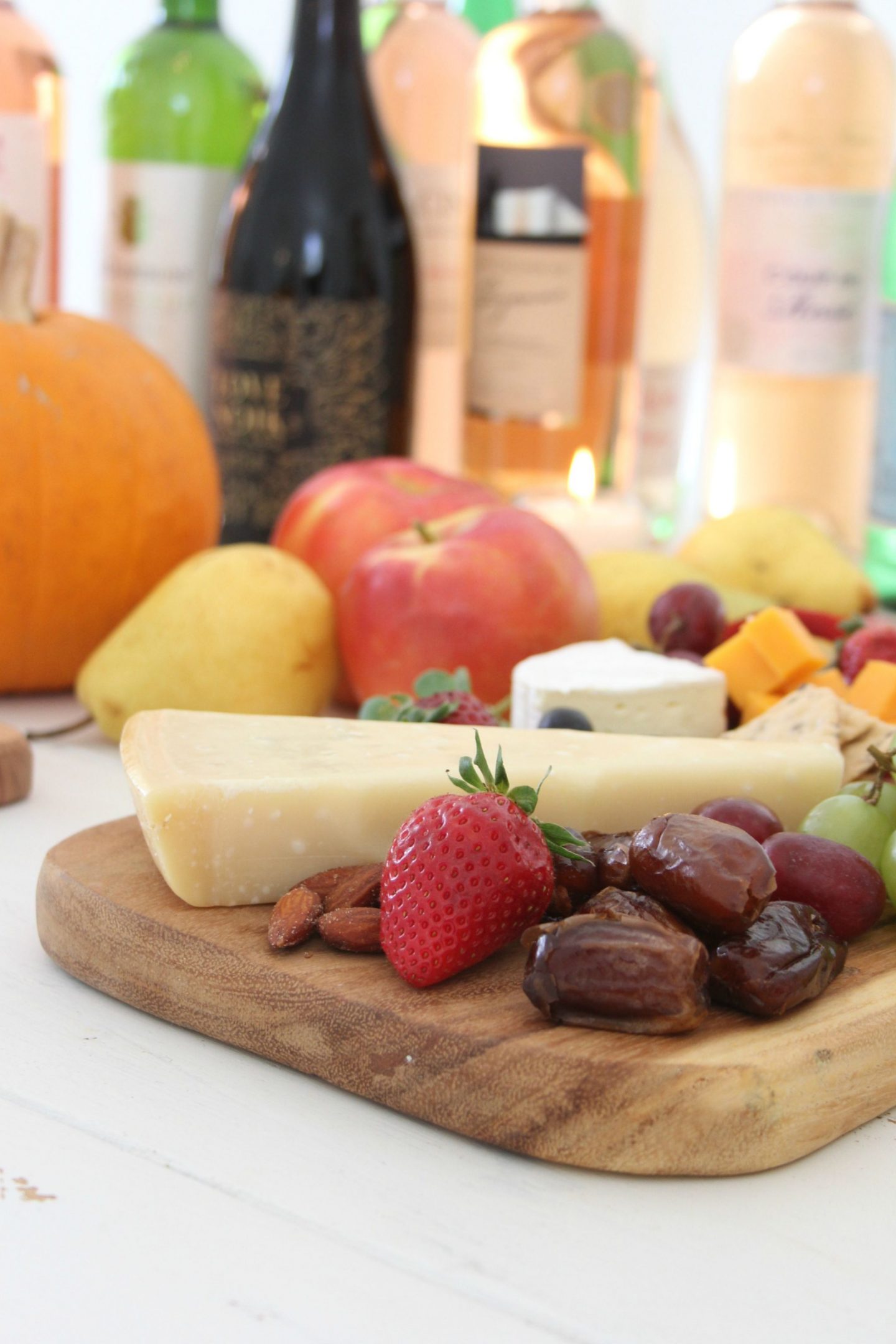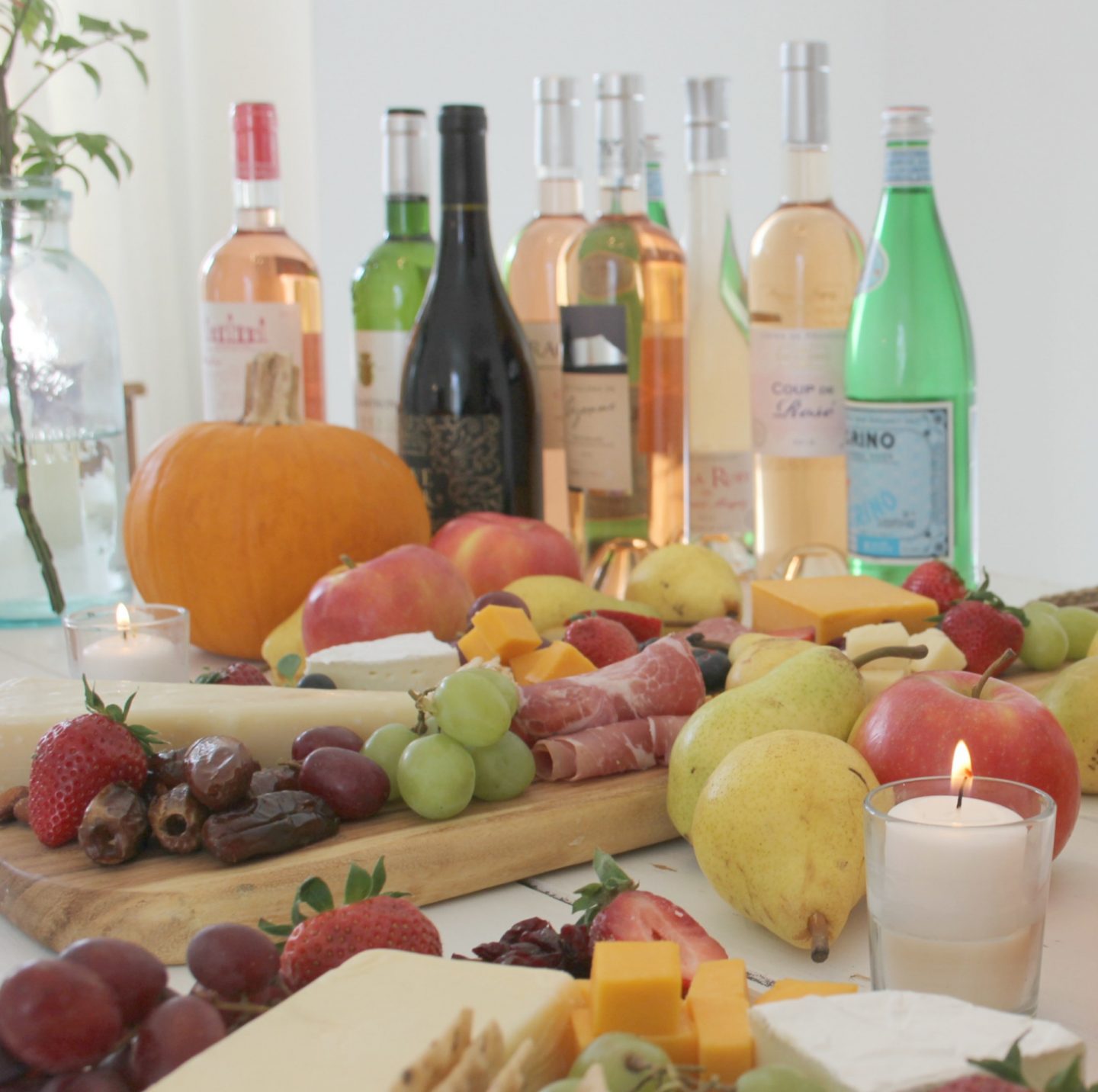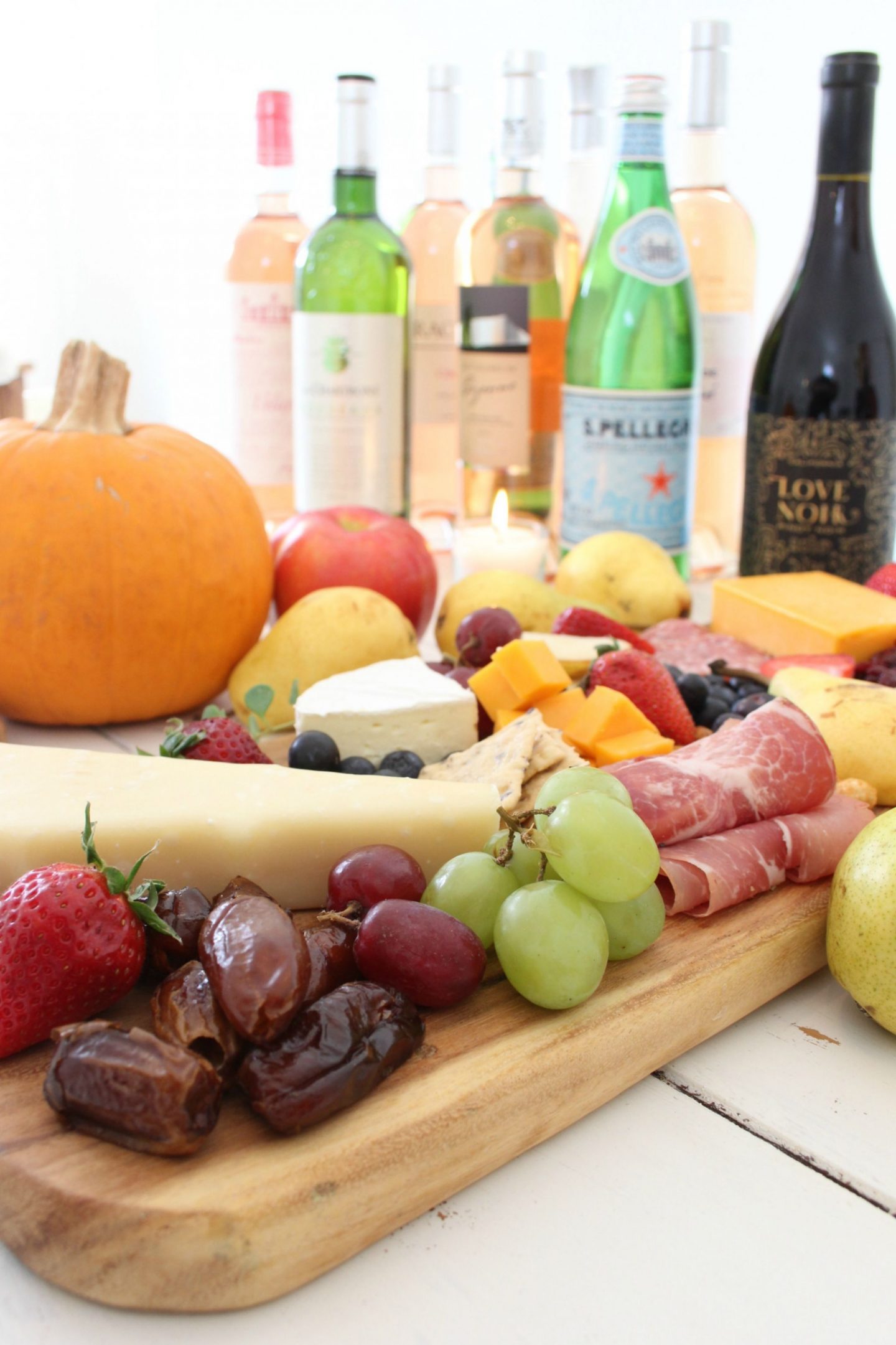 I would love for you to pin this post!
Personal Reflections
As grateful as I am to have recovered from illness and surgery and once again tolerate fat in my diet, our Thanksgiving feast may not resemble what you see here today. Since it will just be the three of us (one of our sons can't make it this year), we plan to roast a turkey, make and package delicious sandwiches and goodies, and deliver them with love to folks who are homeless or working on Thanksgiving. Just a simple small thing to bring a little light into any dim corners in our neck of the woods.
These beautiful boards are kind of a symbol of abundance for me, but they aren't the main attraction. Living in abundance requires a certain sort of lens and has precious little to do with an ability to digest cheese, a checkbook, or even the quality of your relationships. For me, abundance is about filling my cup with peace and love from a refreshing stream, an ever-flowing source of infinite purity and goodness. Each day, we can choose to drink this cup. Yum.
I raise my glass to you, this Thanksgiving – you're so lovely and made perfectly to be loved…do you know this? Cheers to YOU because it's true.
Across these fiber optics, I am beaming blessings, hope, comfort, and
Peace to you right where you are.
-michele
Shop for items you already intended to buy on Amazon RIGHT HERE, and also find home decor here to keep decor inspiration flowing on Hello Lovely!
Hello Lovely is a participant in the Amazon Services LLC Associates Program, an affiliate advertising program designed to provide a means for sites to earn fees by linking to Amazon.com and affiliated sites.