This post is updated HERE. These 7 Frugal & Fancy Finds on My Radar Elevating the Everyday may appeal if you're the type who would gladly eat Ramen noodles for a season to spring for luxe linens or a timeless investment for home. But it may also offer inspiration to homebody types who relish a bargain. So many of us seem drawn to the comfy, cozy, softer side of all things home. Life can be awfully lifey. Today I'll share a mix. Some of the finds are inexpensive while others are investment-quality luxe bringing calm to my real everyday life.
This post contains affiliate links which I hope you will use since they won't cost you a penny extra yet may earn this blog a small commission.
7 Frugal & Fancy Finds on My Radar Elevating the Everyday
I hope you are getting your daily dose of lovely in your email…Please subscribe if you do not already!
Lovely Luxe Find No. 1: The Softest (and Innovative!) Sheets from Nollapelli
Sometimes it is what rests under those pretty coverlets and quilts, comforting your skin and slumber that can make all the difference.
I don't blog often enough about sheets…they are such important, unsung heroes! For me, they have to be bright white and ultra-luxurious.
And if you're ready for a set that isn't your everyday, ill-fitting, wrinkle-fest…say hello lovely to nollapelli sheets. They were designed by a chemical engineer for the unique needs of our bodies. I was so impressed with the packaging when they arrived, I had to show you:
Lovely Find No. 2: Pajamas
Never met a pair of men's classic style pajamas I didn't love.
I already have these in white, but I'm very tempted to pull the trigger on the pink – they look as delicious as cotton candy and are on sale!
I might have every pair of pajamas J. Crew offers, and I may or may not wear the tops as clothing when I feel like it. Did you ever see that Daniel Day Lewis film Phantom Thread? There's this scene where he comes down the stairs for dinner in an ensemble including a pajama top that took my breath away. No one has ever worn pajamas and street clothes together the way that character did in the movie. It's worth viewing just so you can see what I mean.
Cozy Comfy Luxe Find No. 3: Honeydew Scrumptious Pillows
You know the pillow is going to be special when you visit the site and read about the attention to detail, how they're thoughtfully made in the USA, and how they offer unique support to neck and shoulders. But it's quite another thing to experience the high quality in person. These pillows don't go flat, and because the fill is customizable, you'll decide the perfect amount for YOU.
If you saw my Zen post the other day, you may have noticed there was another Honeydew favorite in the mix: their travel pillow (see it below, center). Have you been able to travel this summer or make vacation plans for Fall? My travel pillow is packed in its intelligently designed pouch and sooooo ready to hit the road! And I could care less about the destination…just hoping to feel up to a road trip anywhere with my guy.
Frugal Find No. 4: My Favorite Everyday Cup
I need every nudge that exists to drink more water, and after receiving this double walled insulation cup (which is like THE ultimate adult sippy cup) as a gift, it was the best one yet!!! Truth be told, it's often full of summer lemonade, but baby steps.
Lovely Find No. 5: Mid-Day Pick Me Up
Have you heard of these? My favorite is the vanilla latte, and since they have just 3 grams of fat, I can have one when 2 p.m. rolls around, I need a boost, and all I can think about is second lunch. It's green tea that delivers the caffeine, and what a great way to have tea!
Luxurious Find No. 6: Glowy, Dewy Makeup
You already know I love playing with makeup – in every season and almost everyday. So I need to tell you about these test tubes full of wonder from Glossier. While you might fear that you'll resemble a Studio 54 regular from 1975, you won't. I bought three colors (slip, bun, and moon), and they add just the right sort of glow as an all alone eye color or on top of a shadow. I apply it with the included doe foot rather than my finger, and the product dries quickly and then stays there.
Frugal Find No. 7: Fluffy Absorbent Spa Cloths
I can't say enough nice things about these lovely, hard working, multi-use cloths which I use morning and night to cleanse my face. Technically burp cloths, they can be used for household cleaning as well. Don't freak out when they arrive and don't appear fluffy. Once they are washed and emerge from the dryer…dreamy.
Glimpses of Everyday Simplicity & Neutral Decor at Home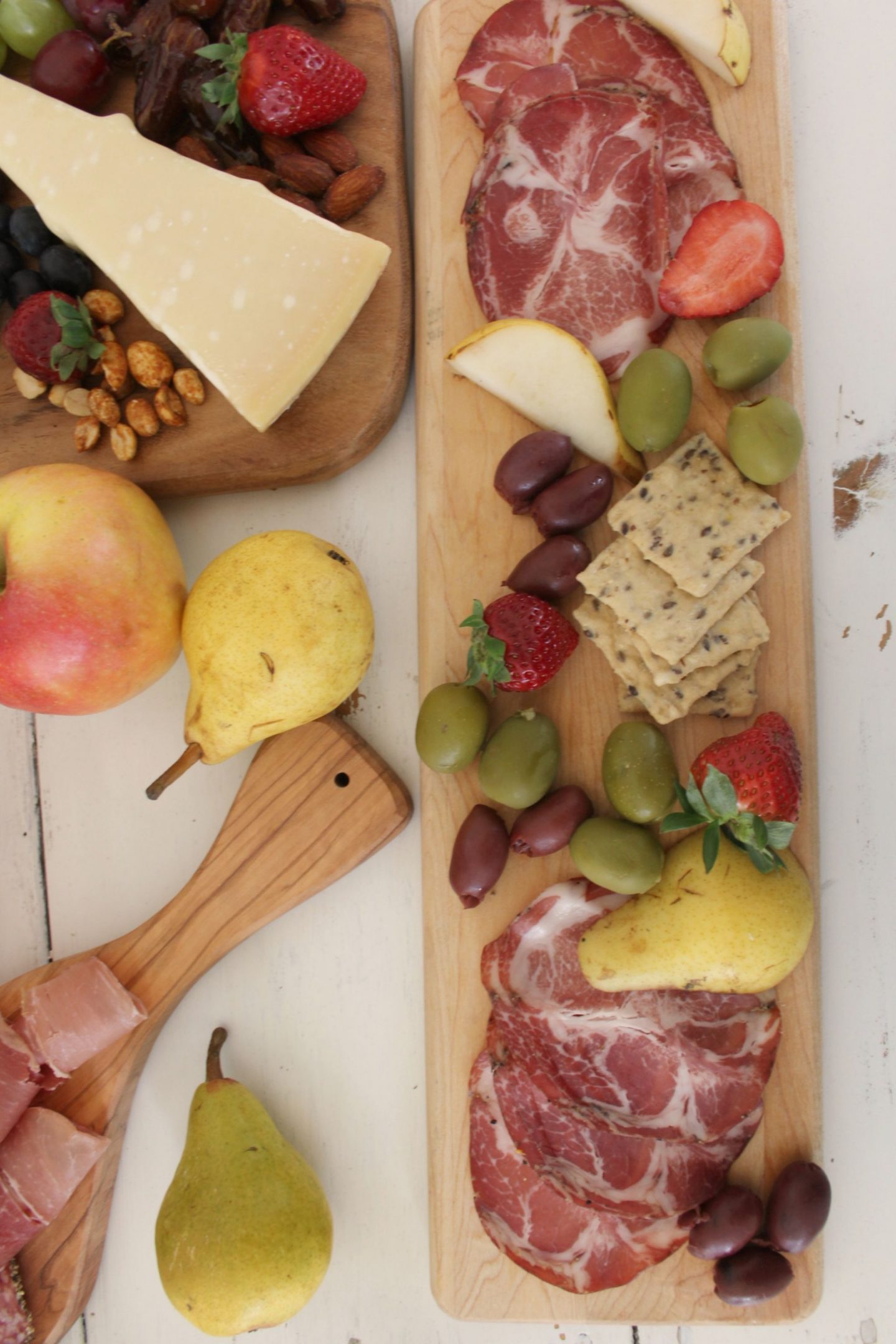 Did You Know? Lots of Homebody Types are Introverts
One Year Ago
I just can't bring myself to delete the diary I kept here in 2020 since I want to remember how far all of us have come. Have you also been brought through something unspeakable? It would be an honor to hear from you about your experiences.
My heart is heavy laden with grief and fear. A member of our family with the virus passed away on Friday at the same time our son was admitted into ICU. We all loved this healthy, strong, vibrant woman so much. She immigrated from Italy in the 1970's and was undoubtedly the best chef on the planet. She loved her citrus trees, taught me all sorts of things and shared her cooking secrets. It was devastating enough to know she could not be comforted by family at the hospital. But that she had to die alone? The only thing helping me get calm is the hope that Christ in her, absorbed the pain and suffering. Please pray for our grieving family.
Our son is critically ill at the hospital. He has a serious life threatening syndrome, not the virus. We're thankful he was transferred out of ICU, but his journey to better health will take months. We nearly lost him at home on Friday after a week of decline and multiple trips to the ER. Please keep praying for his platelet count, kidney function, and spirits to rise. He has suffered intense pain for 9 days, and we are praying for relief and rapid improvement so he can home in a week or so.
PLEASE DONATE PLASMA, FRIENDS. Our son is only alive because others have given what he requires. If ever I meet the weight requirement of 110 pounds, I will give joyfully.
I am hoping to have a GI diagnosis soon and will keep you posted. We are trusting even though we cannot see.
Wishes From a Heartful Homebody
I wish you:
the blessing of beautiful living in the shelter you call home,
sweetness, this very moment, to counter any bitterness within your being,
heartfulness to soften the beautiful edges of your soul,
loving kindness, lavishly overflowing from hidden wholeness within and…
Peace to you right where you are.
-michele
Shop for items you already intended to buy on Amazon RIGHT HERE, and also find home decor here to keep decor inspiration flowing on Hello Lovely!
Hello Lovely is a participant in the Amazon Services LLC Associates Program, an affiliate advertising program designed to provide a means for sites to earn fees by linking to Amazon.com and affiliated sites.