Glimpses of lovely White Country French Farmhouse Interior Decorating Inspiration are destined to leave an impression if you admire timeless and tranquil design photos and possibilities. Fans of French country, French farmhouse, Tuscan, Scandinavian, Nordic French, and Belgian style will surely find decor elements to love!
White Country French Farmhouse Interior Decorating Inspiration
Plaster or Plaster Look Walls
French antiques, plaster, and Old World style sing in this showstopping modern functioning kitchen with finishes by Segreto.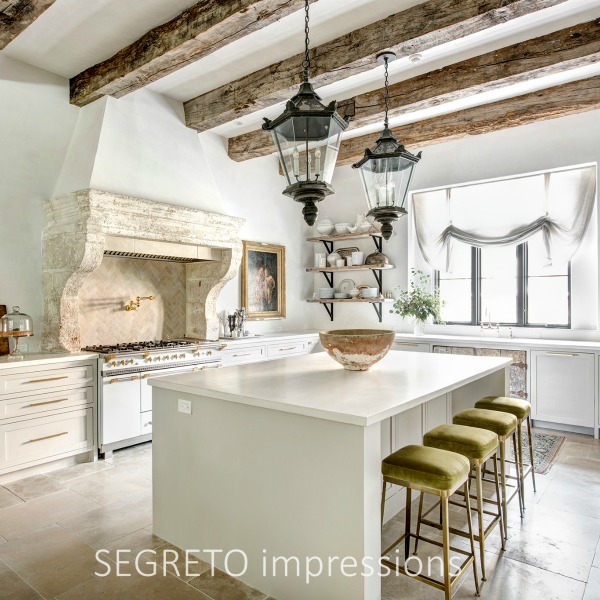 To achieve the look of Venetian plaster with an alternative material, the Giannettis opted to coat the walls of their new build with a thin layer of Cal-Kote. No painting over it was required.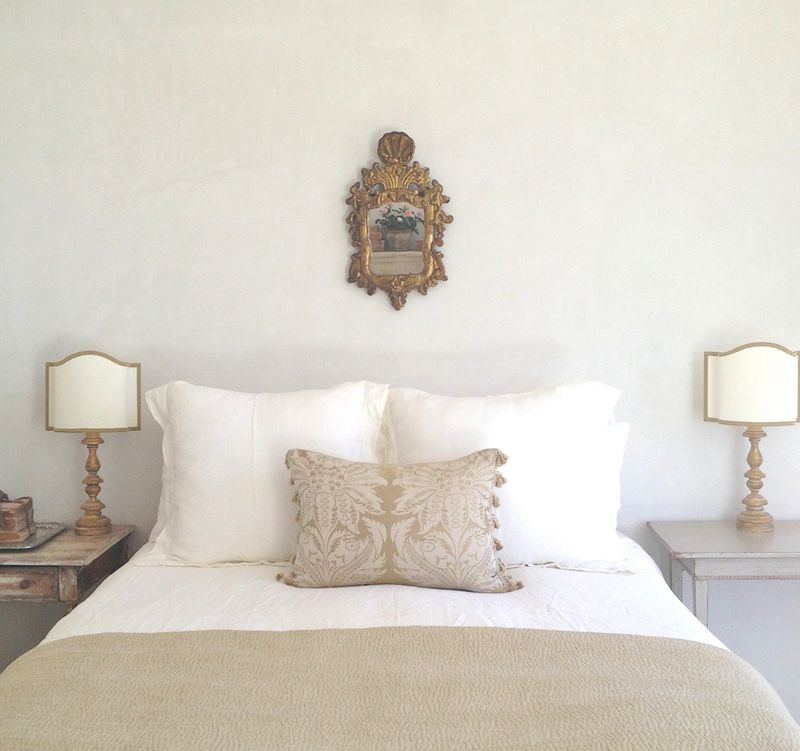 Reclaimed Stone & Ancient Authenticity
Proprietor Ruth Gay's quiet Tuscan country manor style kitchen (below) with its character-rich treasures and texture appears to be an authentic French chateau's kitchen. Oh my, if those reclaimed cobblestone floors and walls of French Limestone Bugets could talk!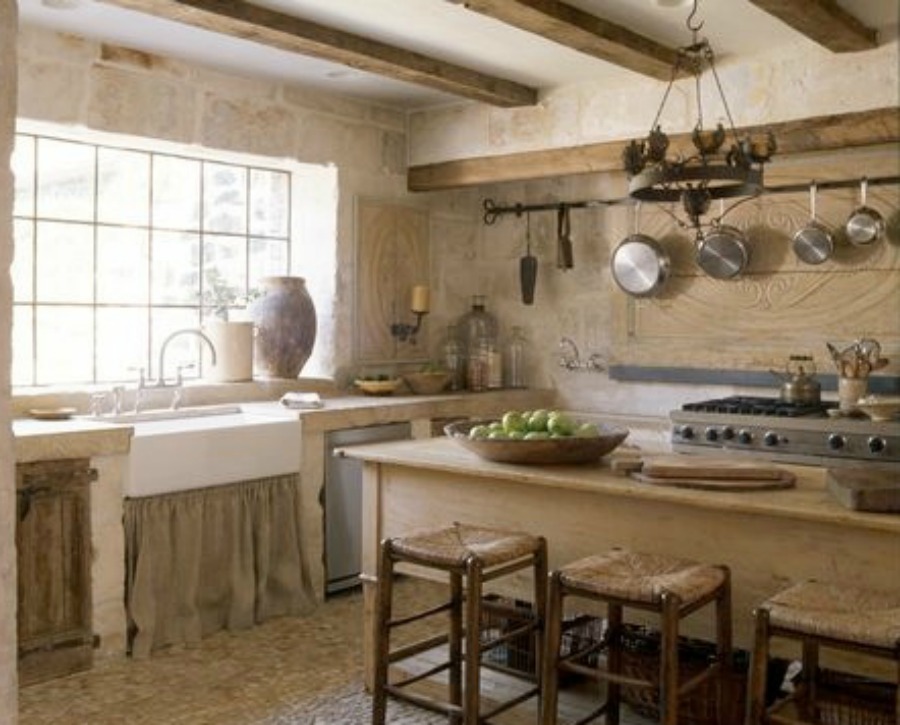 Humble & Serene French Nordic Style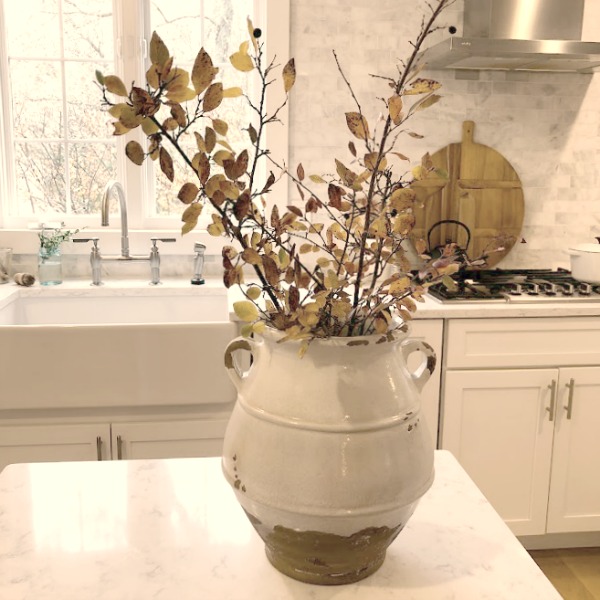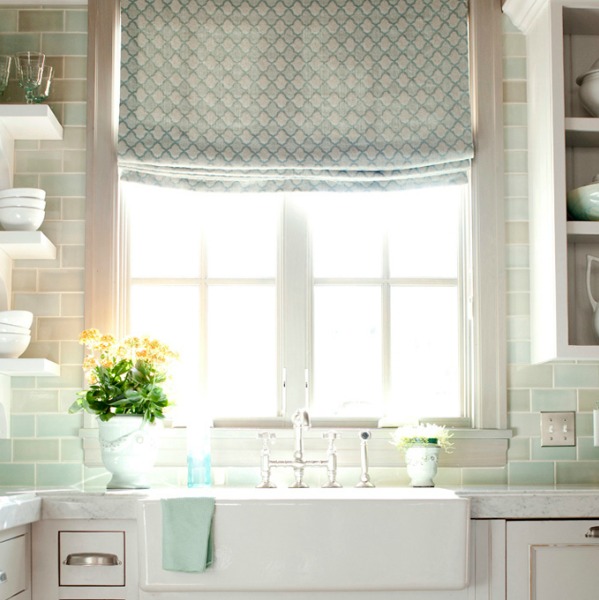 Reclaimed Stone from France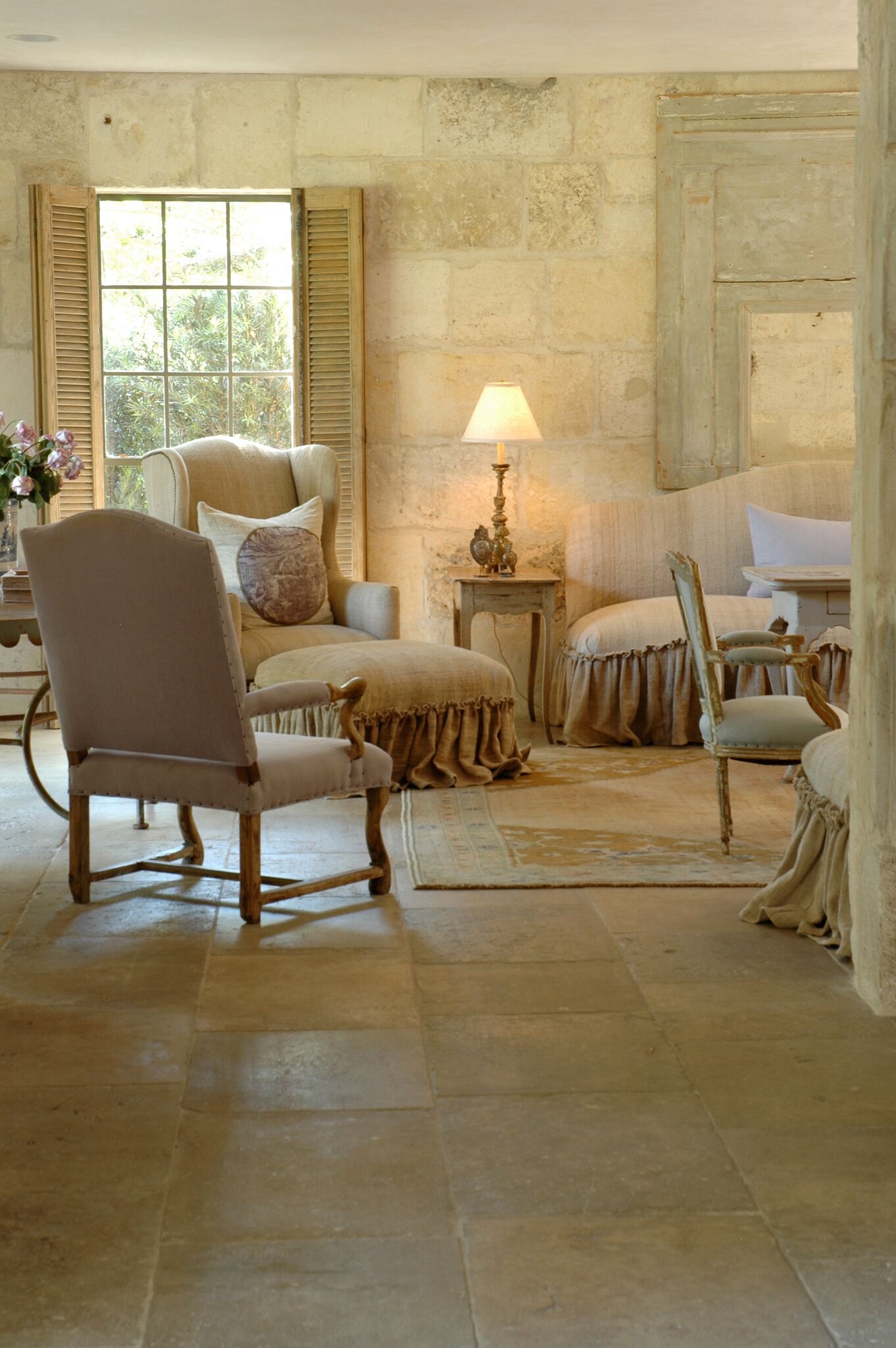 Repurposed European Country Antiques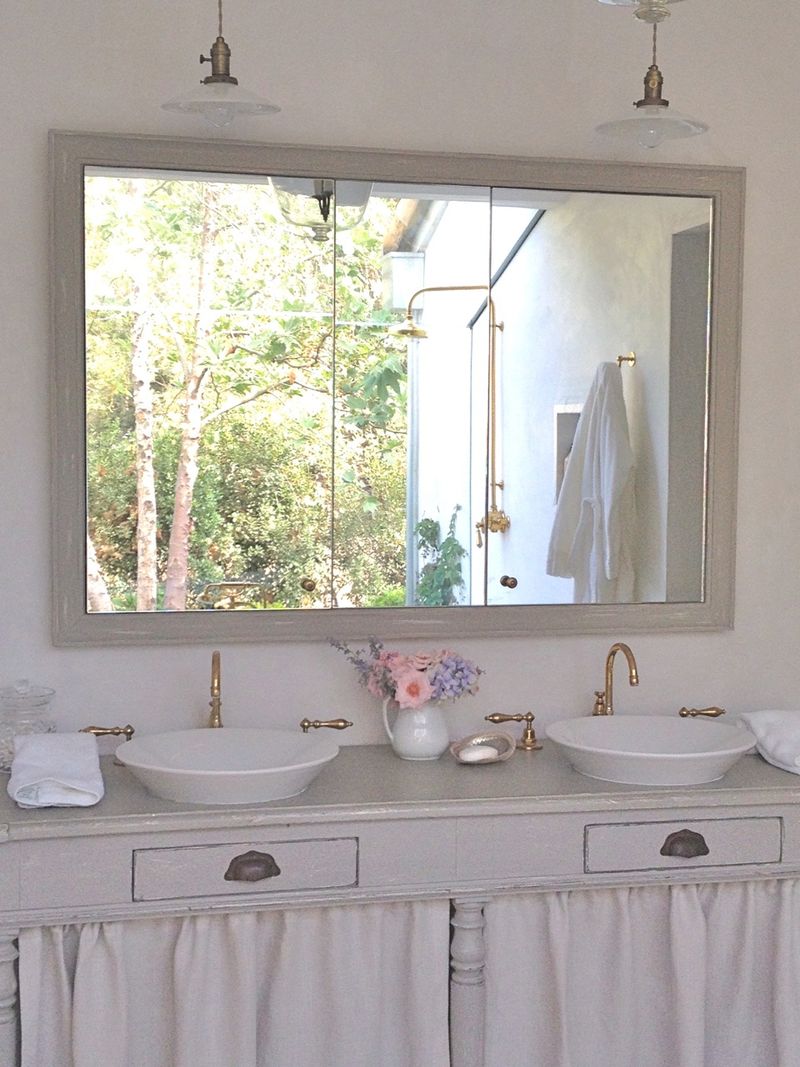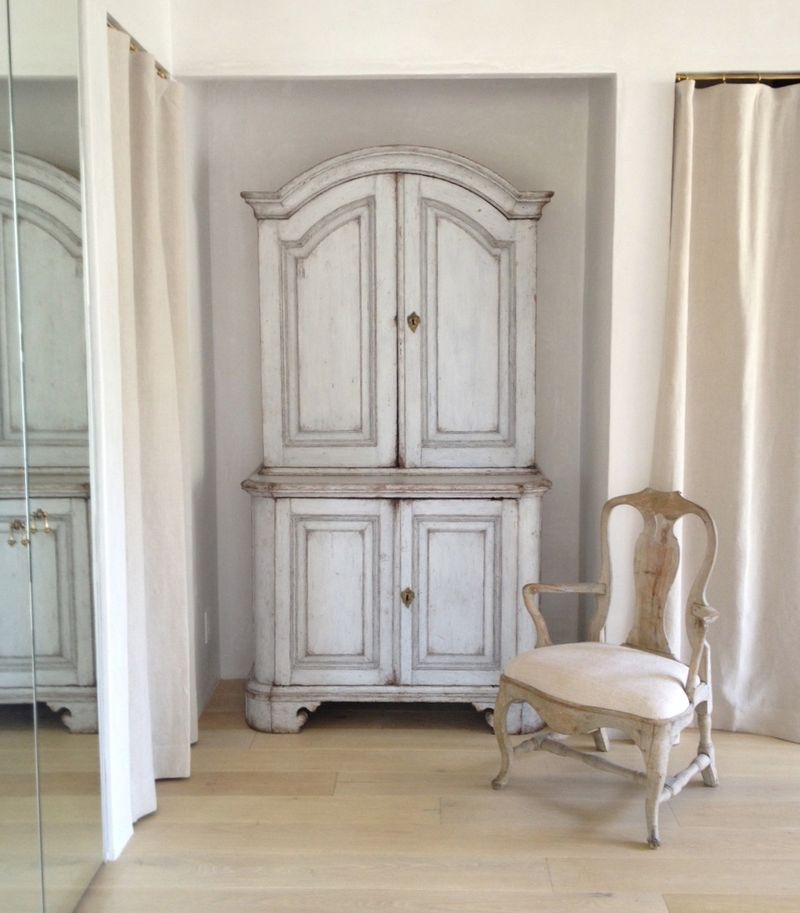 Confit Jars and Earthenware from Europe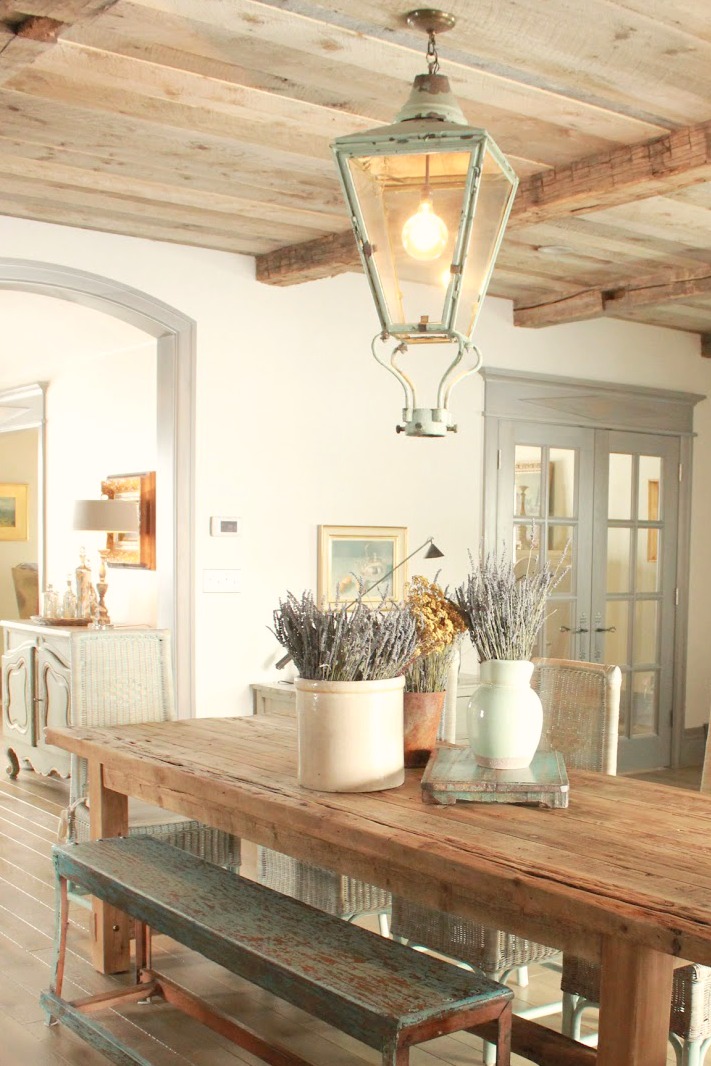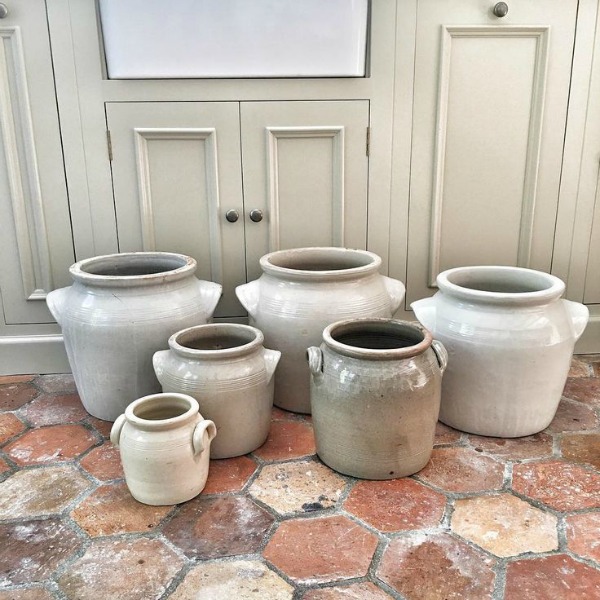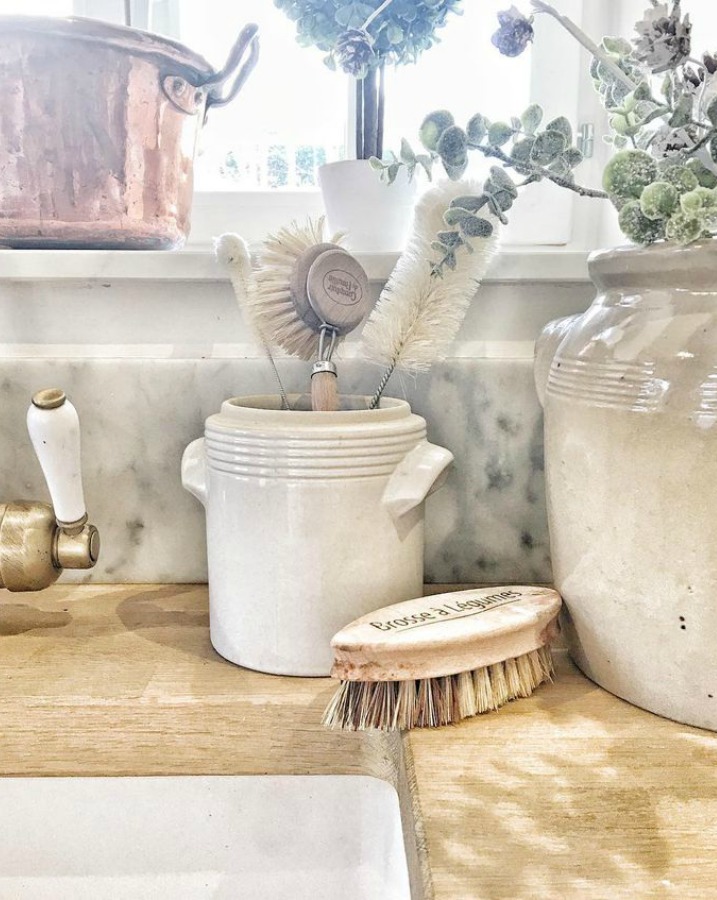 White Lacanche Range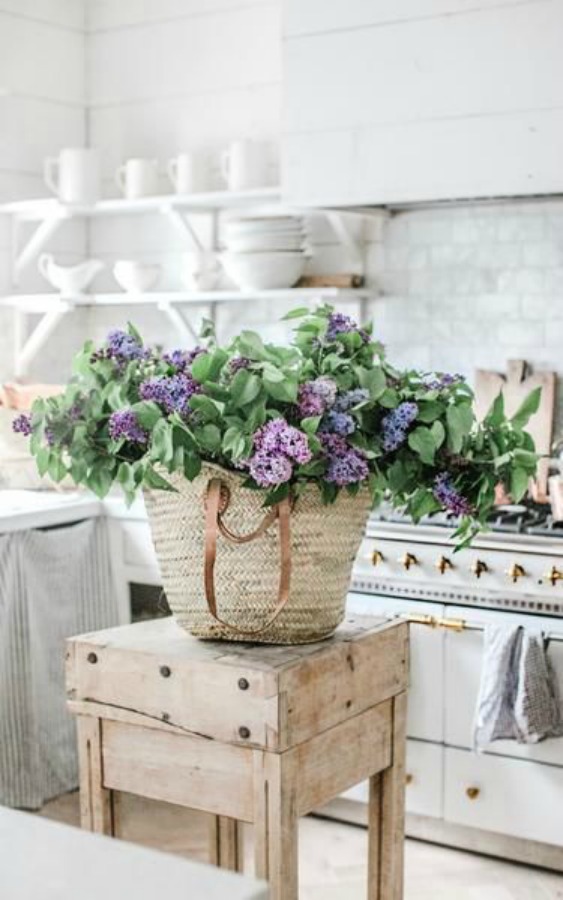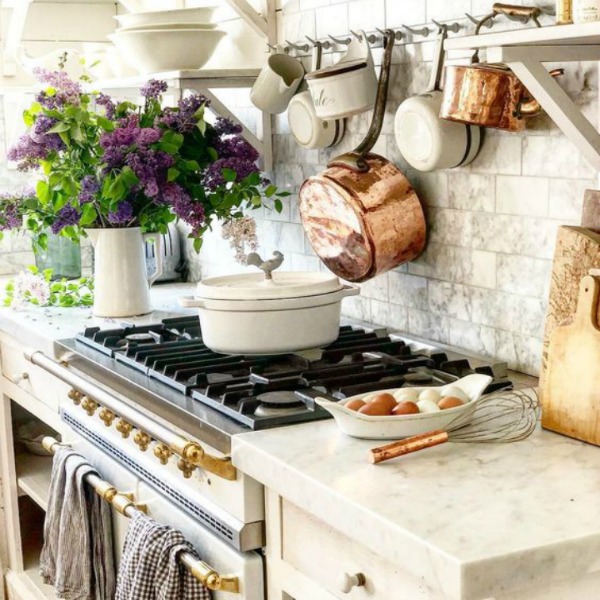 Belgian Elegance
My designer friend, Greet Lefèvre's elegant, muted, and sophisticated sitting area (below) ticks all the right pale and lovely boxes for me!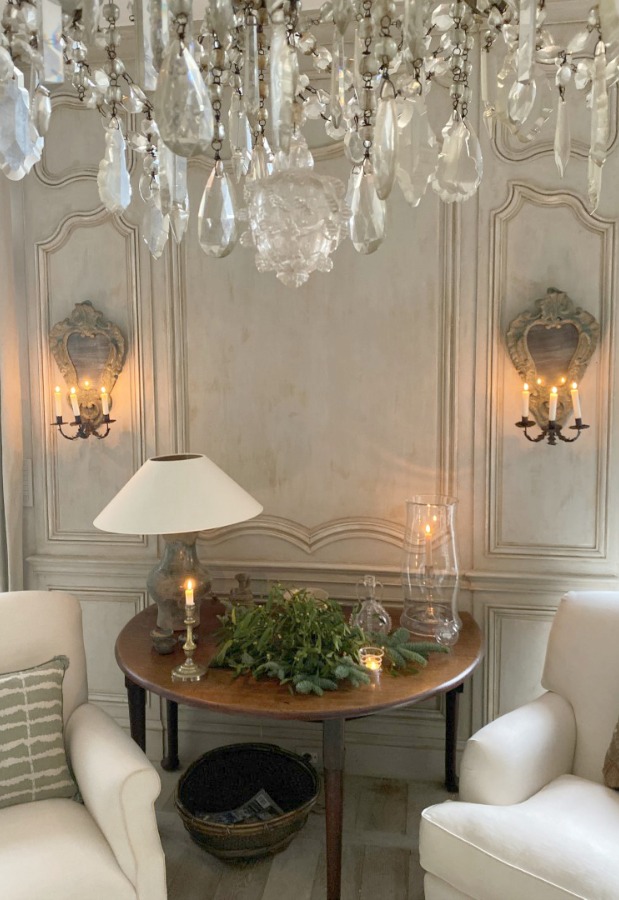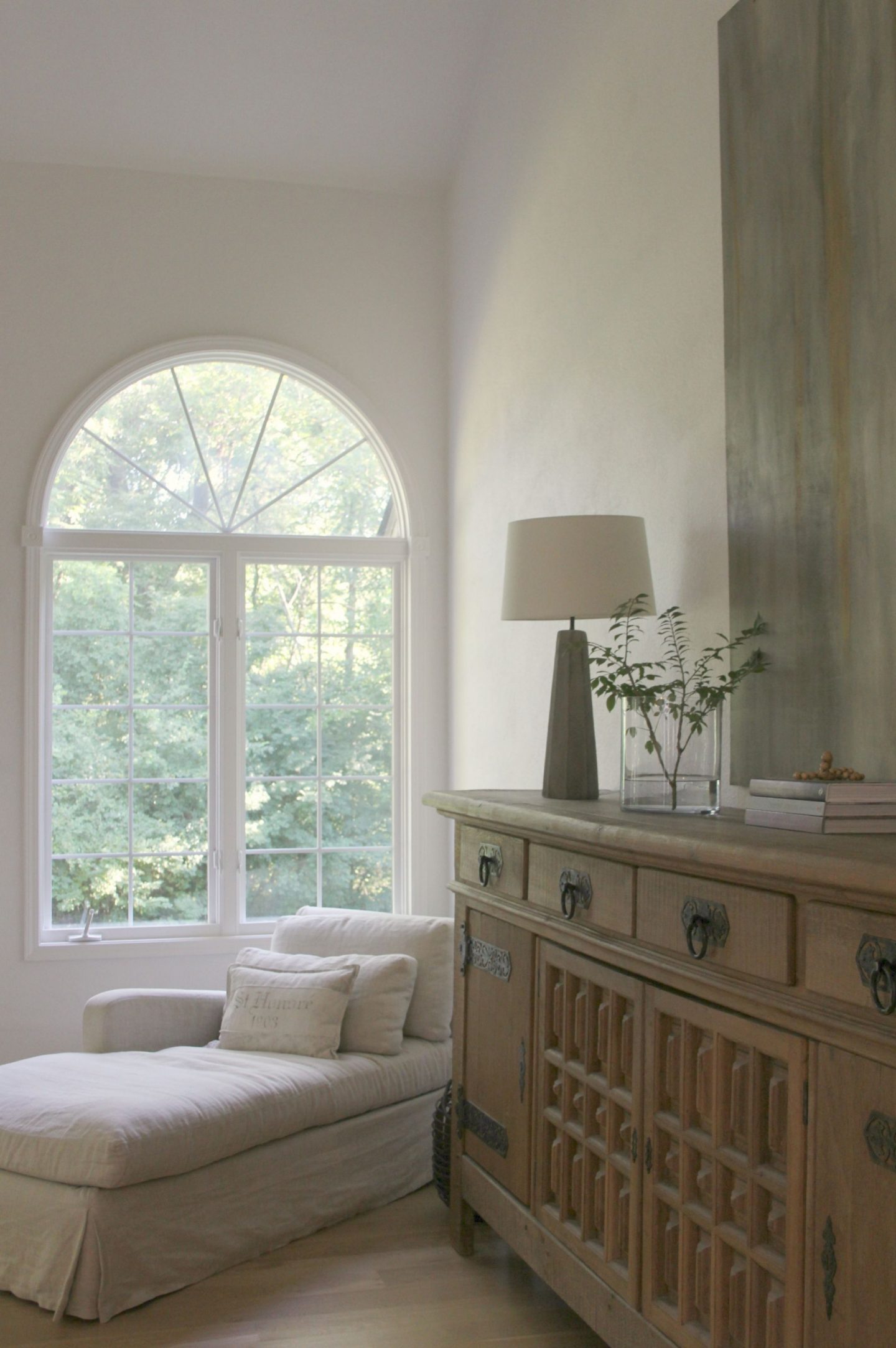 Quiet French Color Palette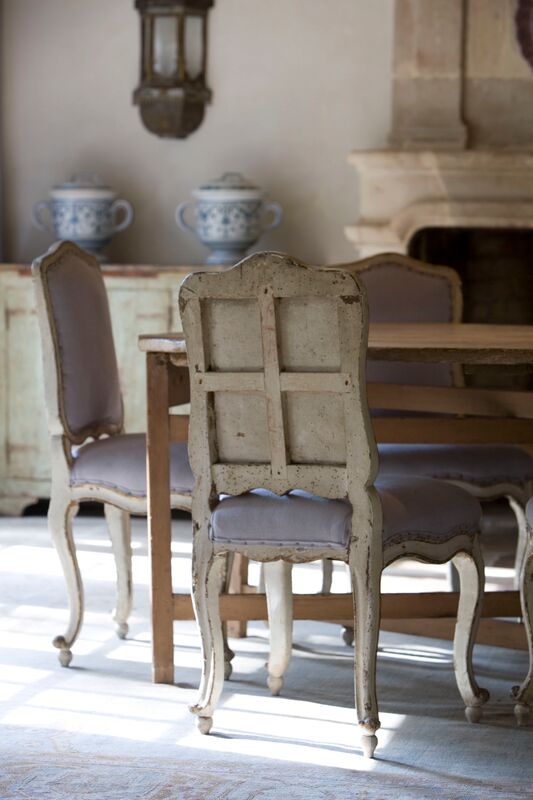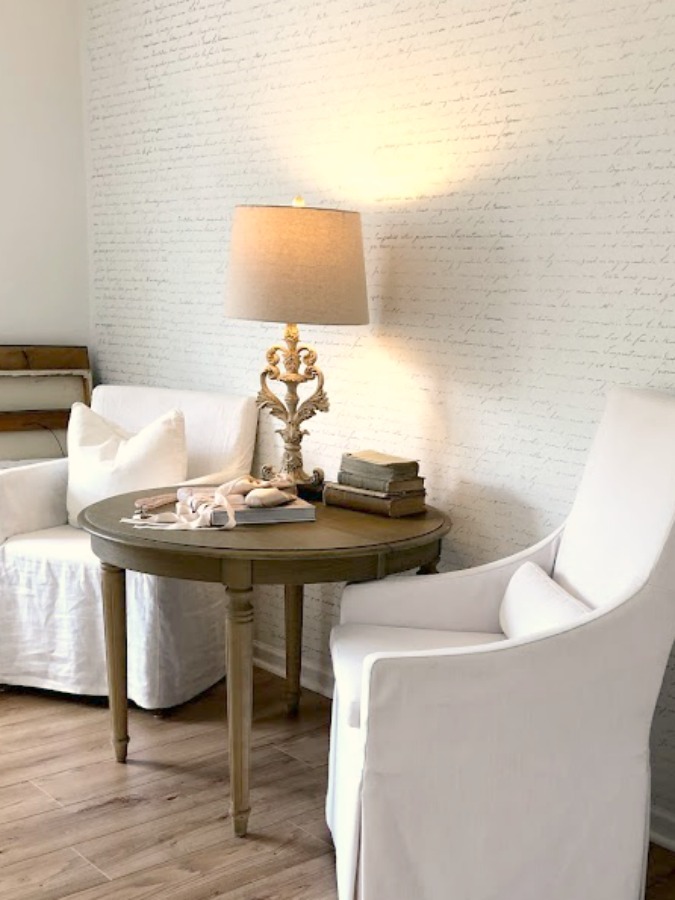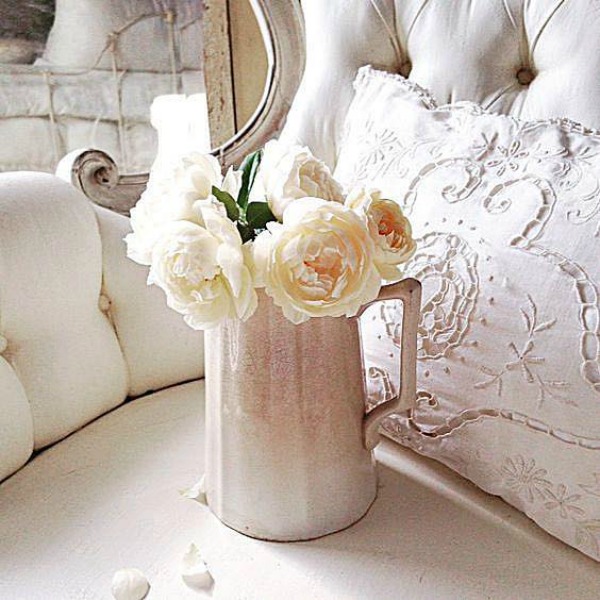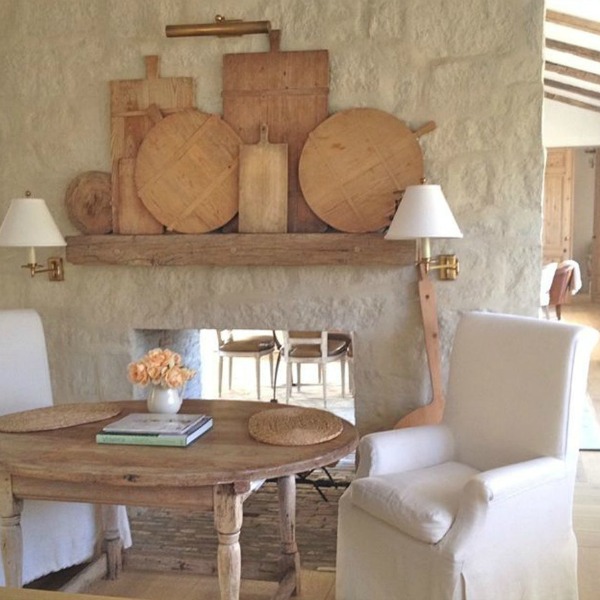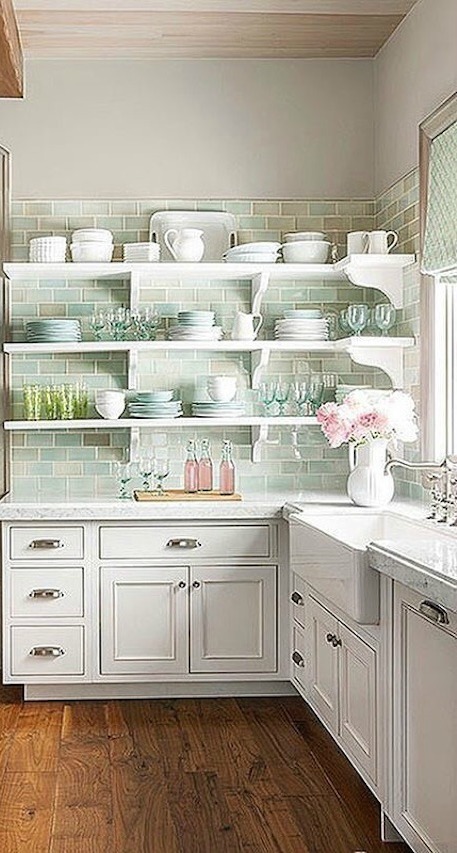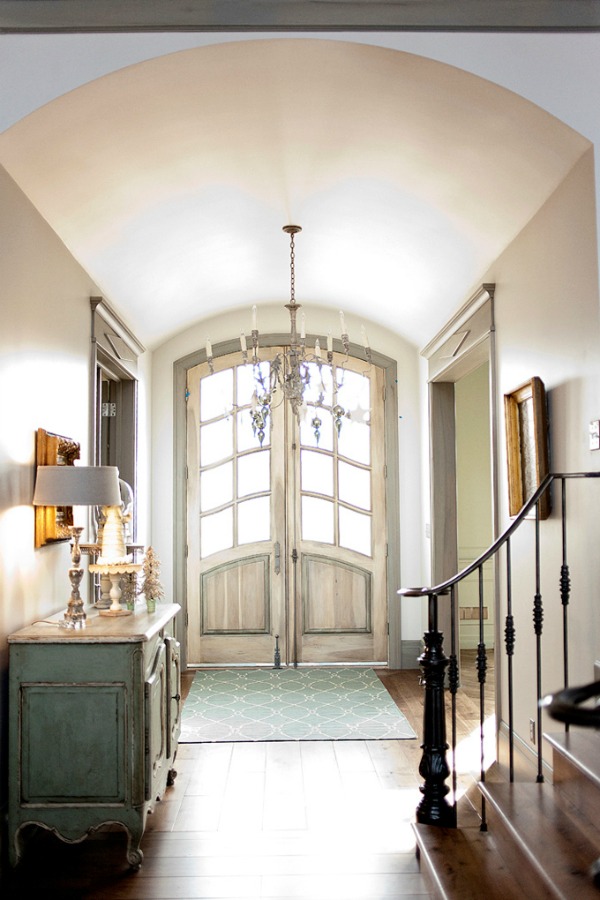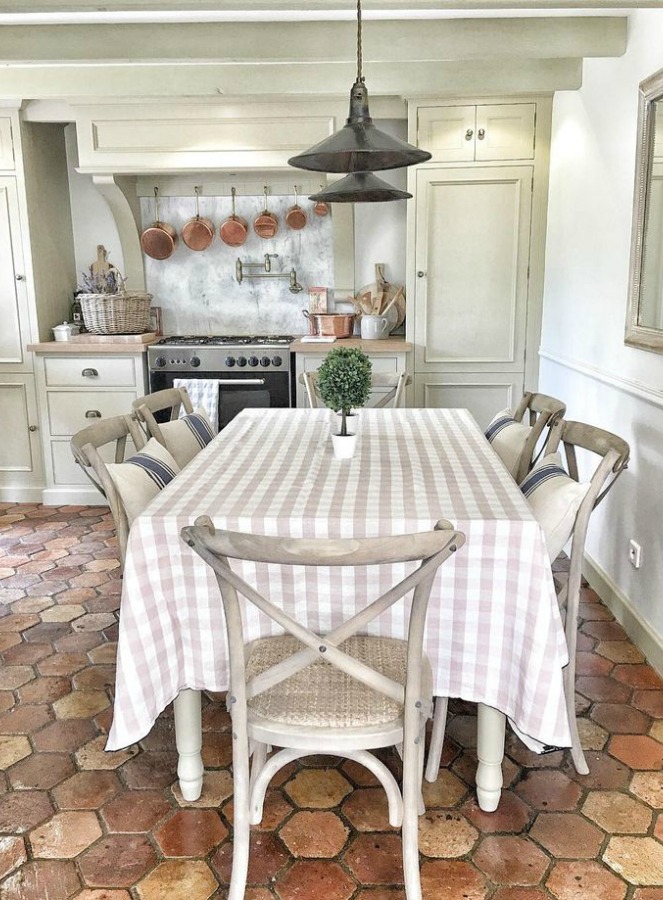 Rustic Textures of Tumbled Stone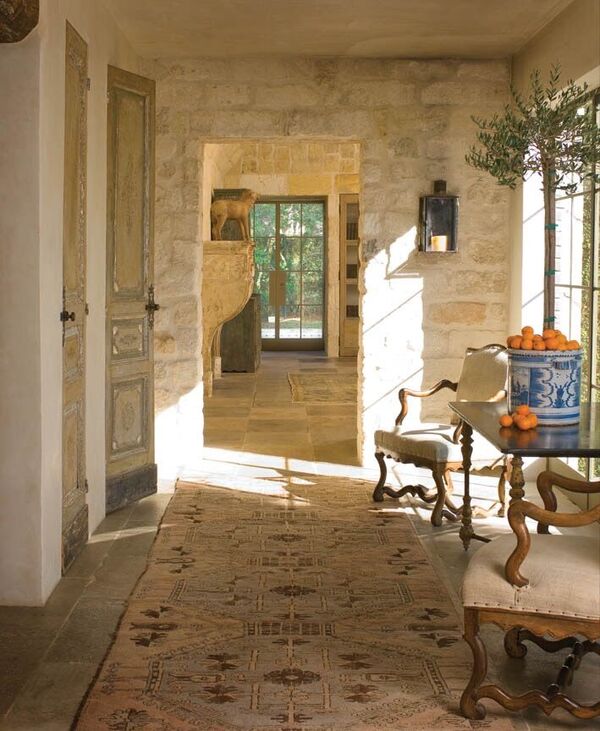 White Country French Design Bath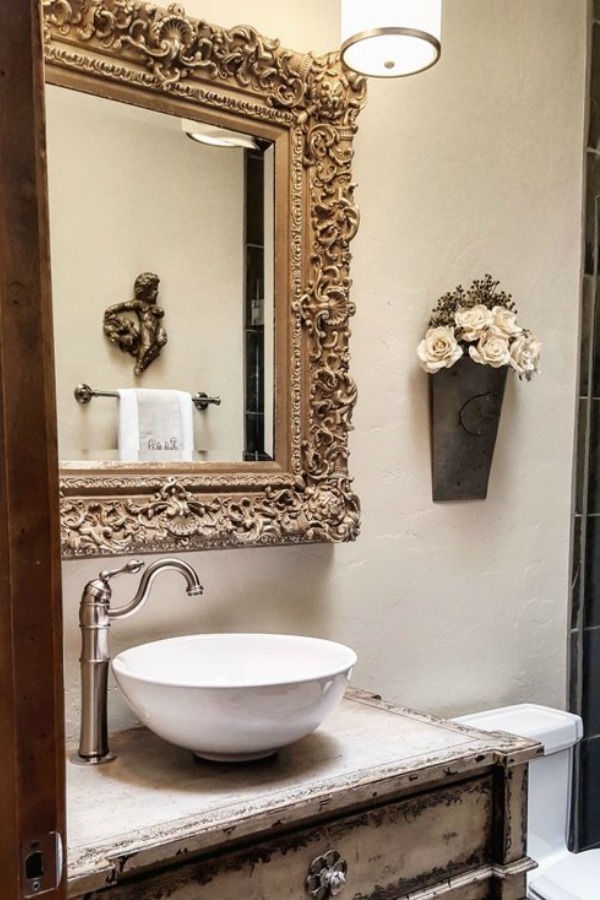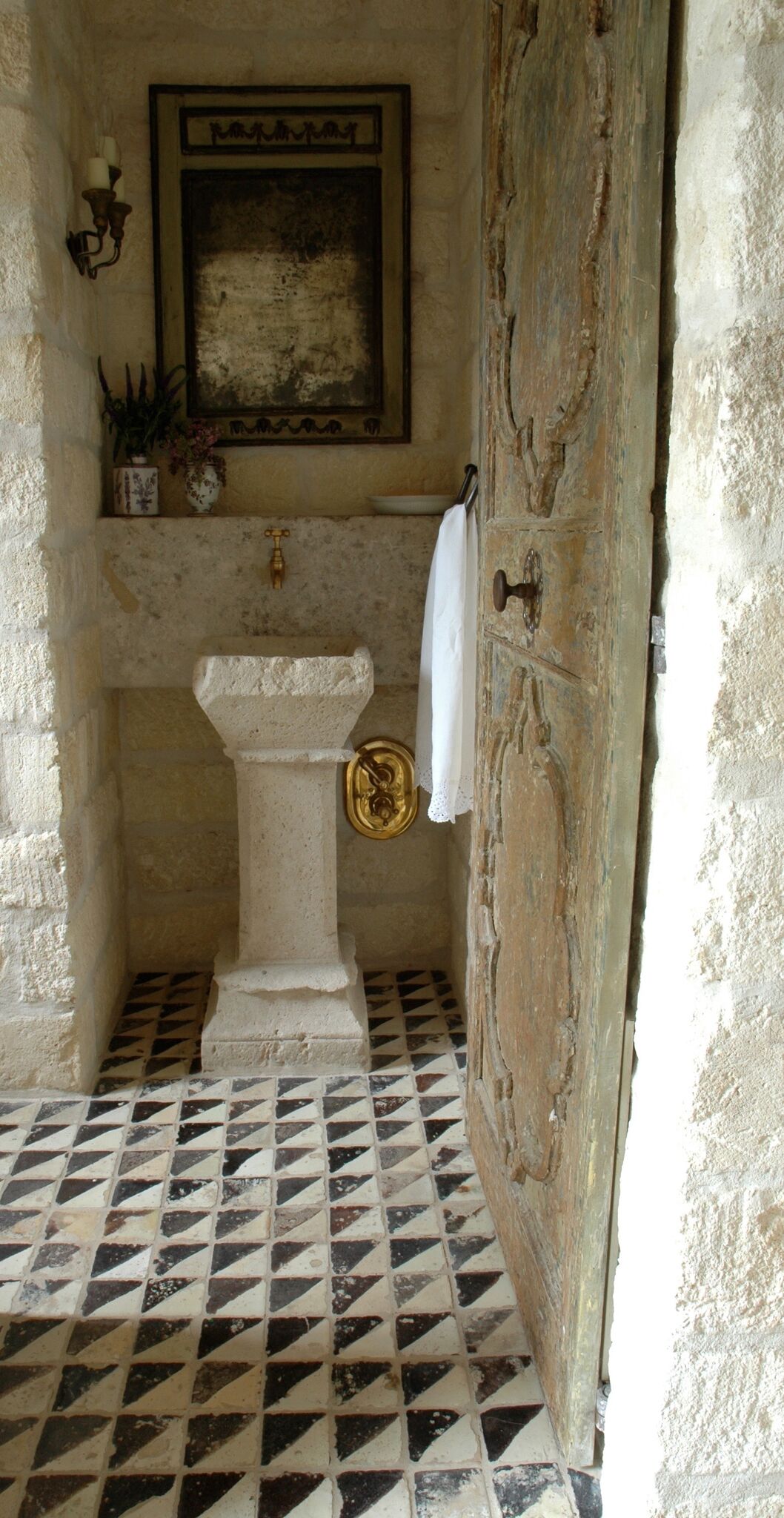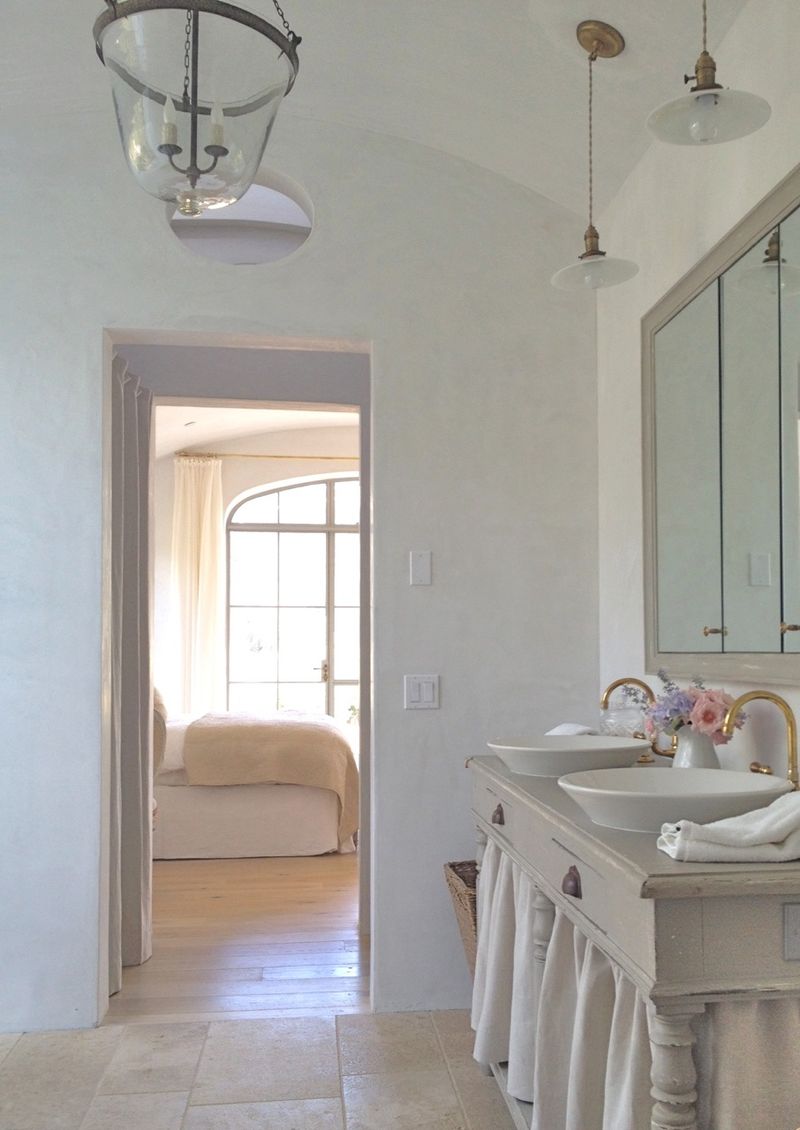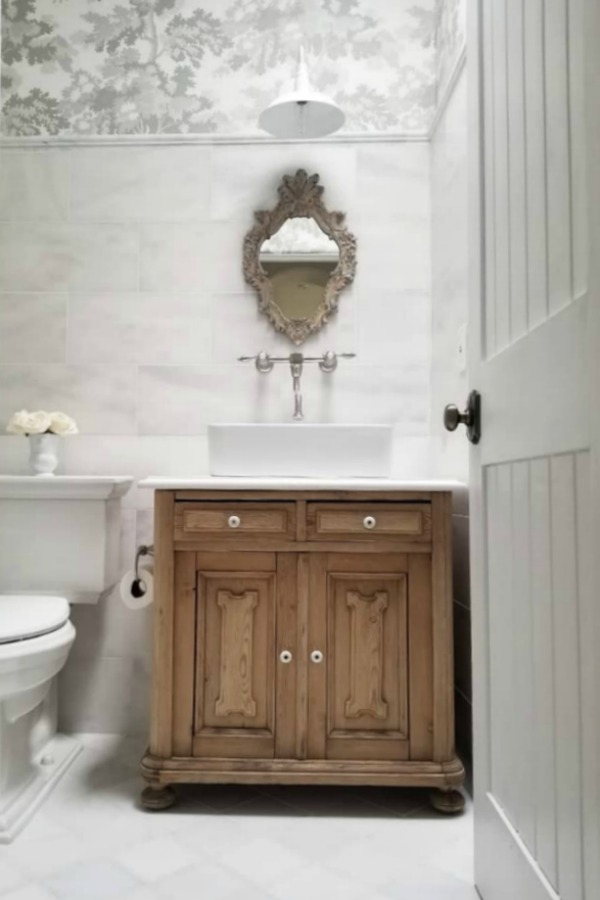 Nordic & European Country Design Simplicity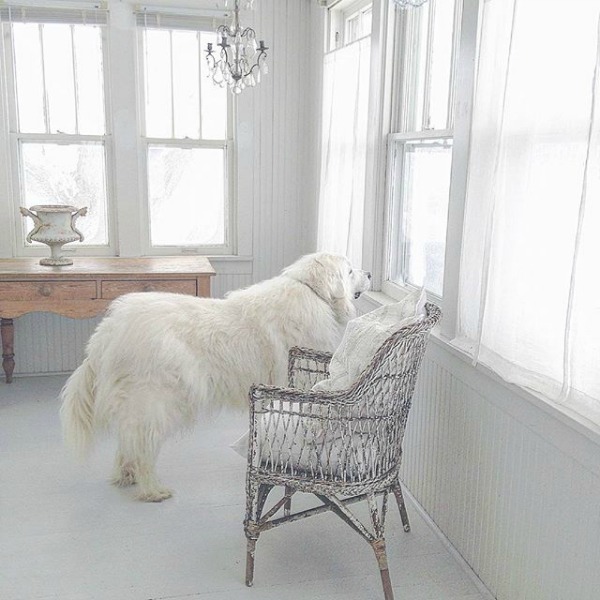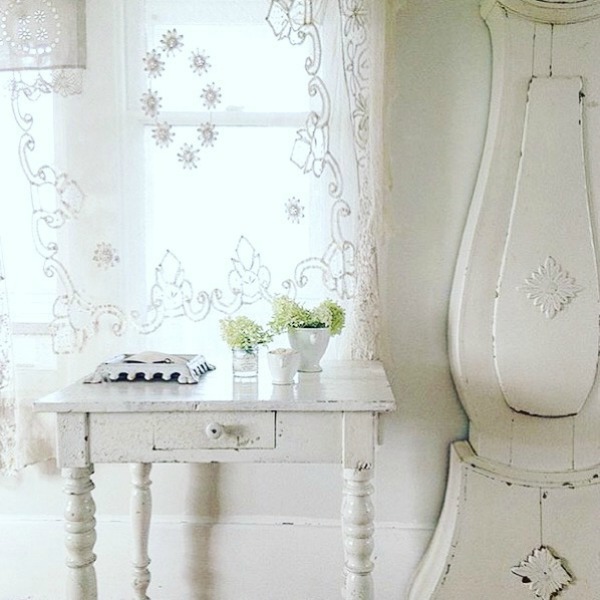 Putty, Stone, and Chalky Hues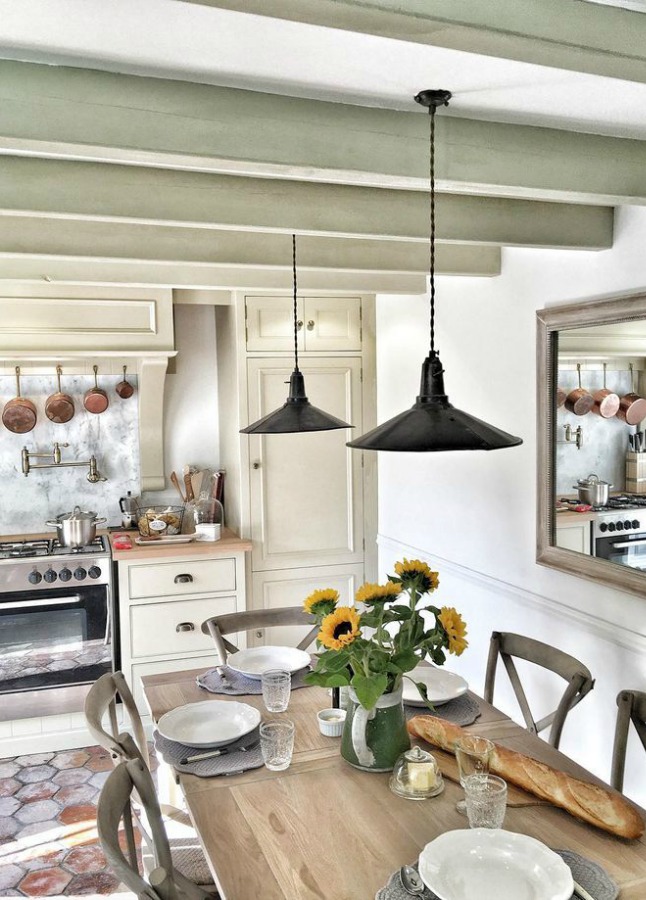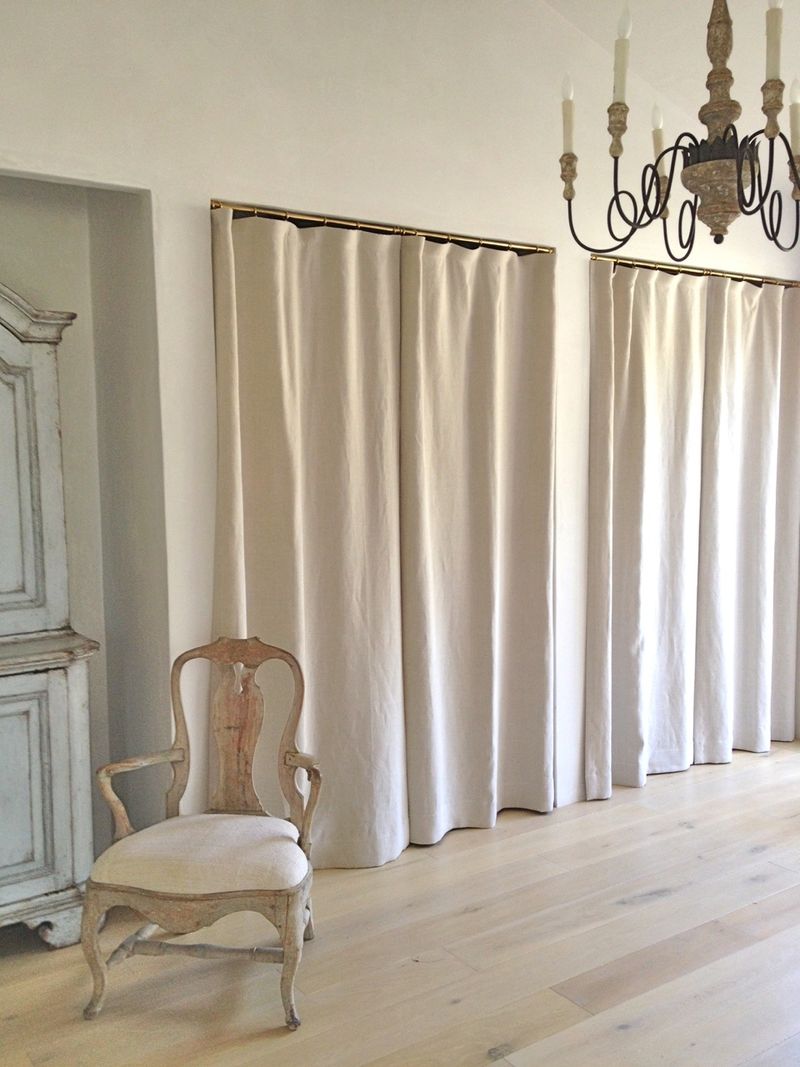 Warm Stone from France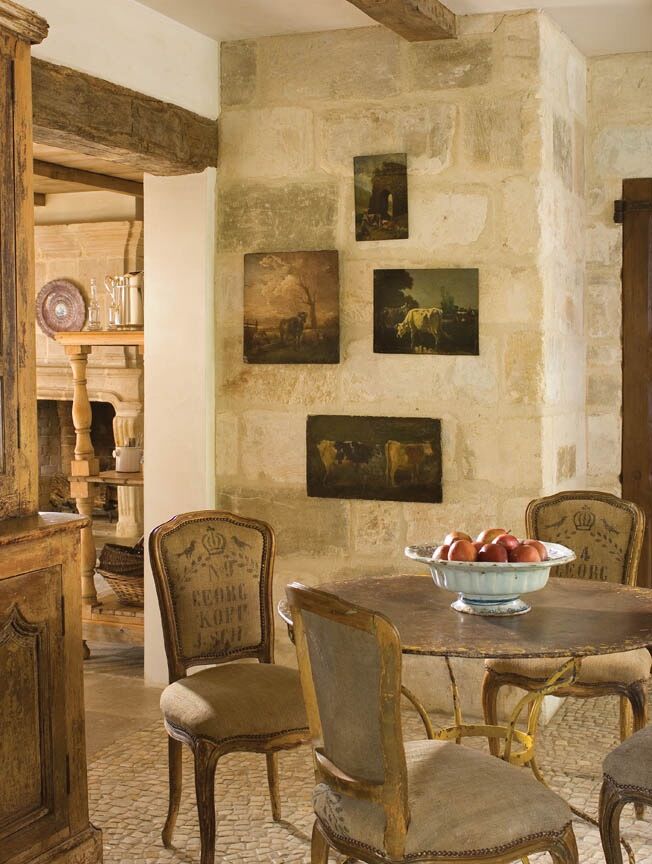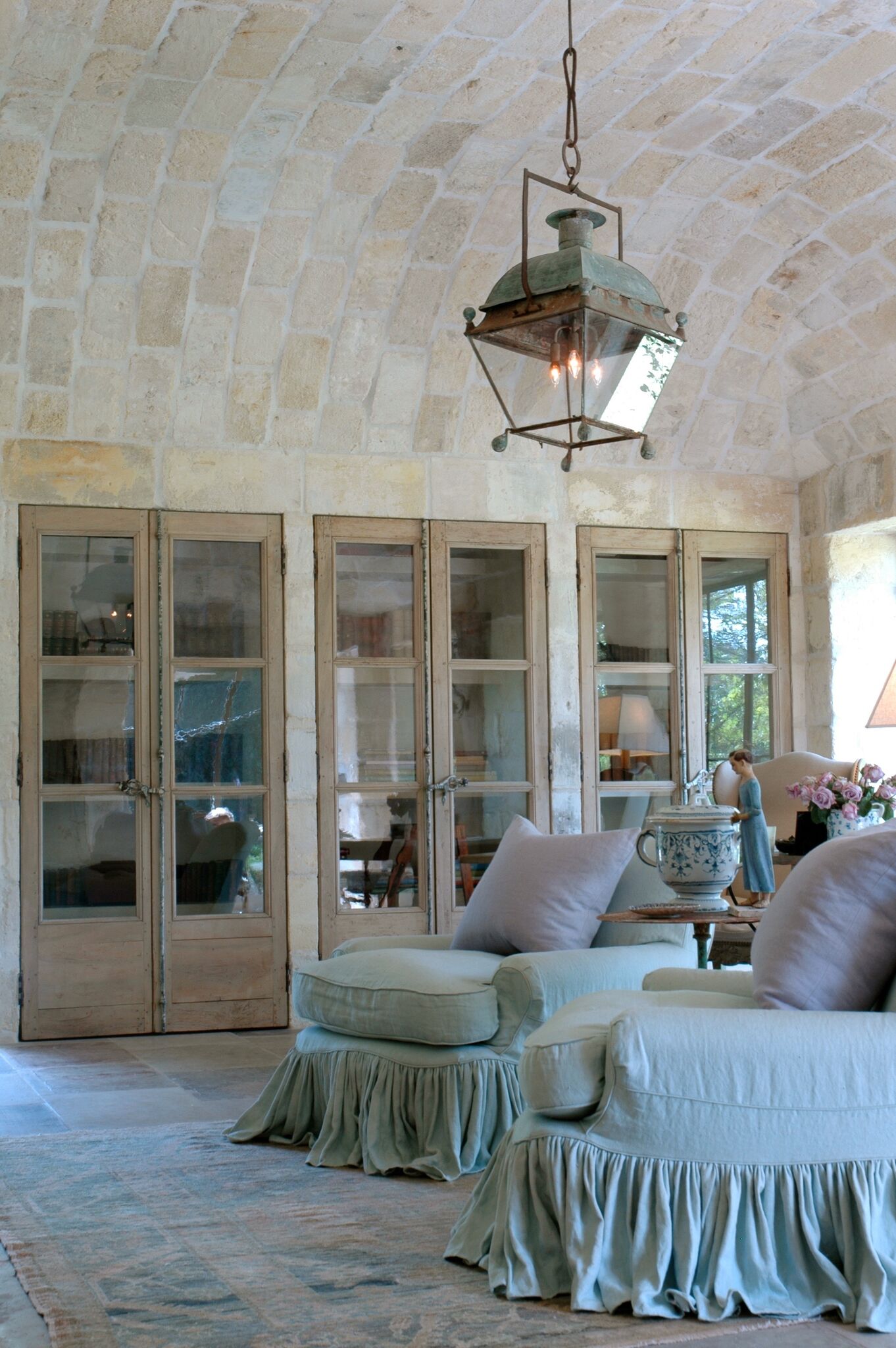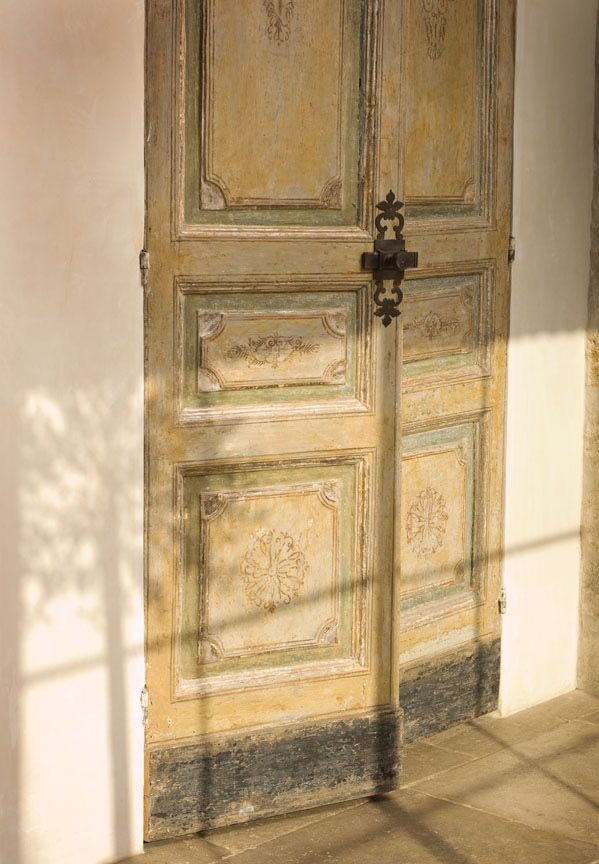 Weathered Wood & Sparkling Crystal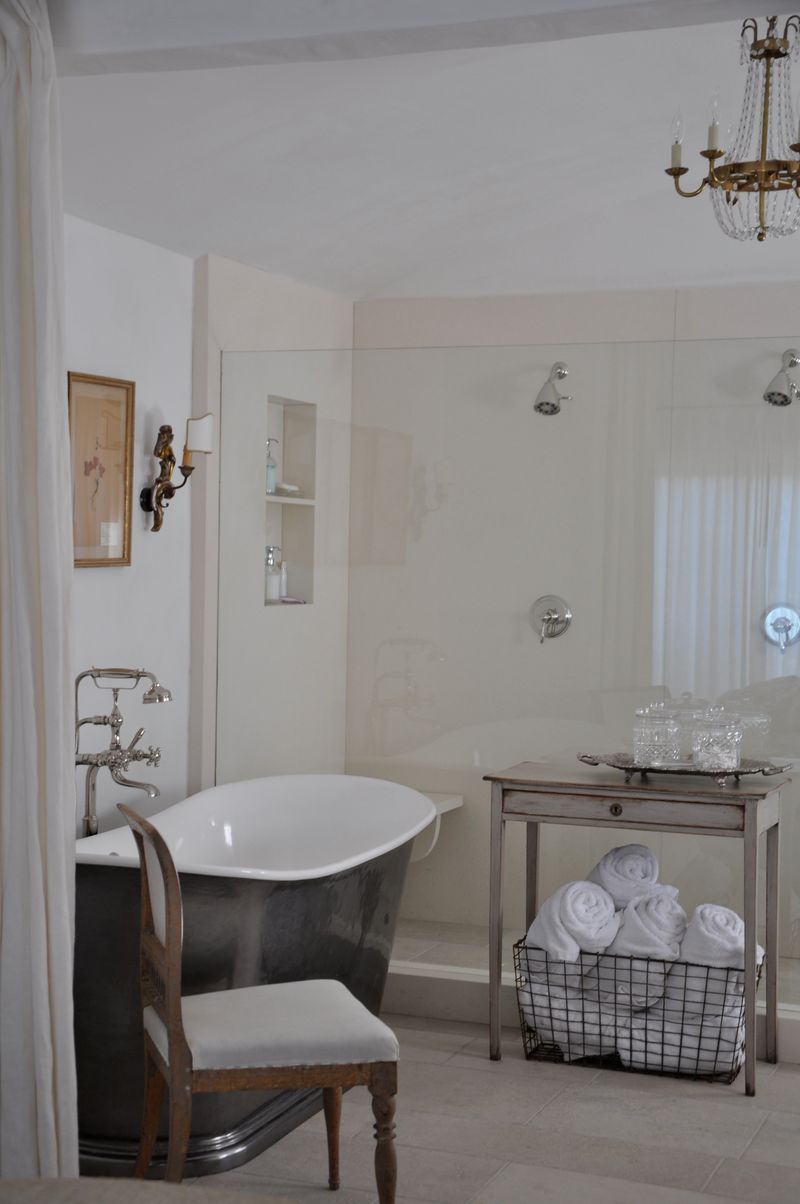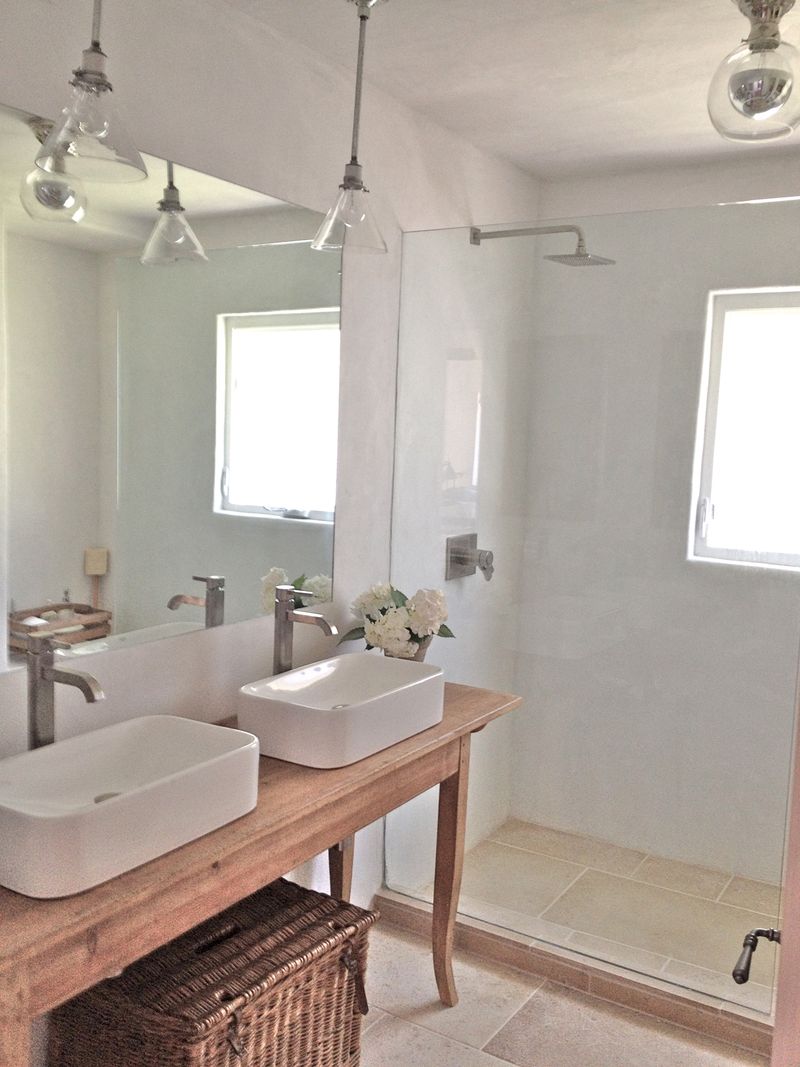 Fresh Garden Goodness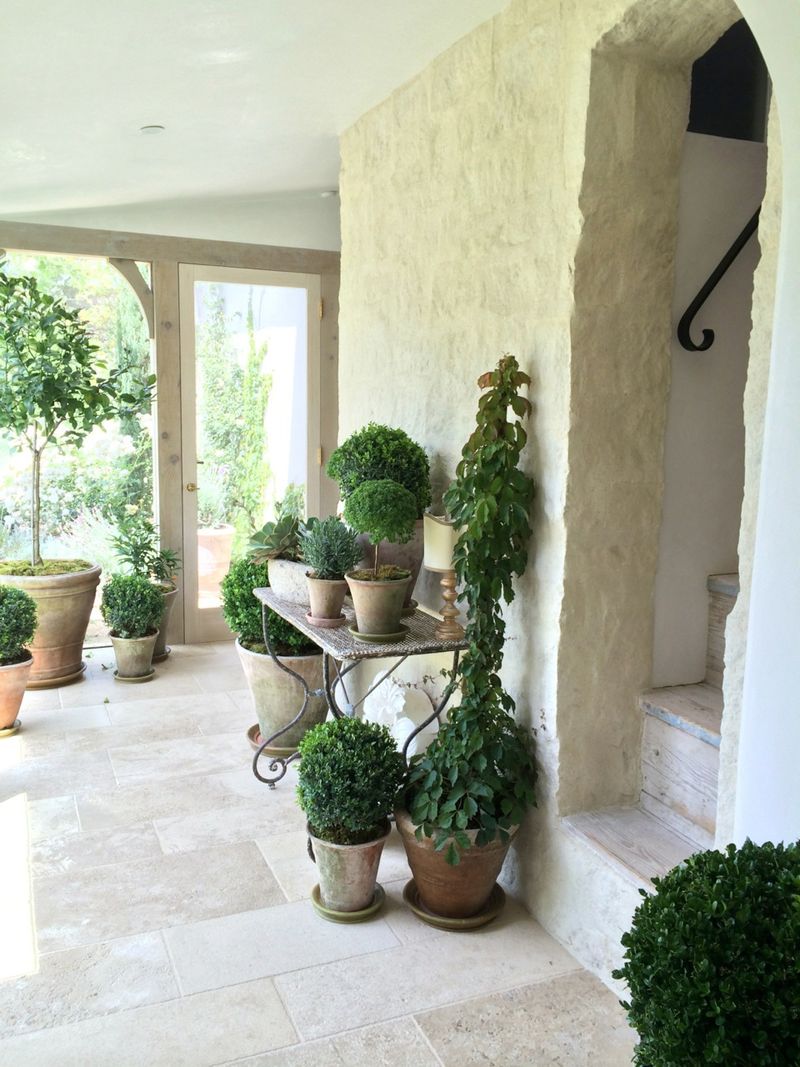 Refined Living With Rustic Shutters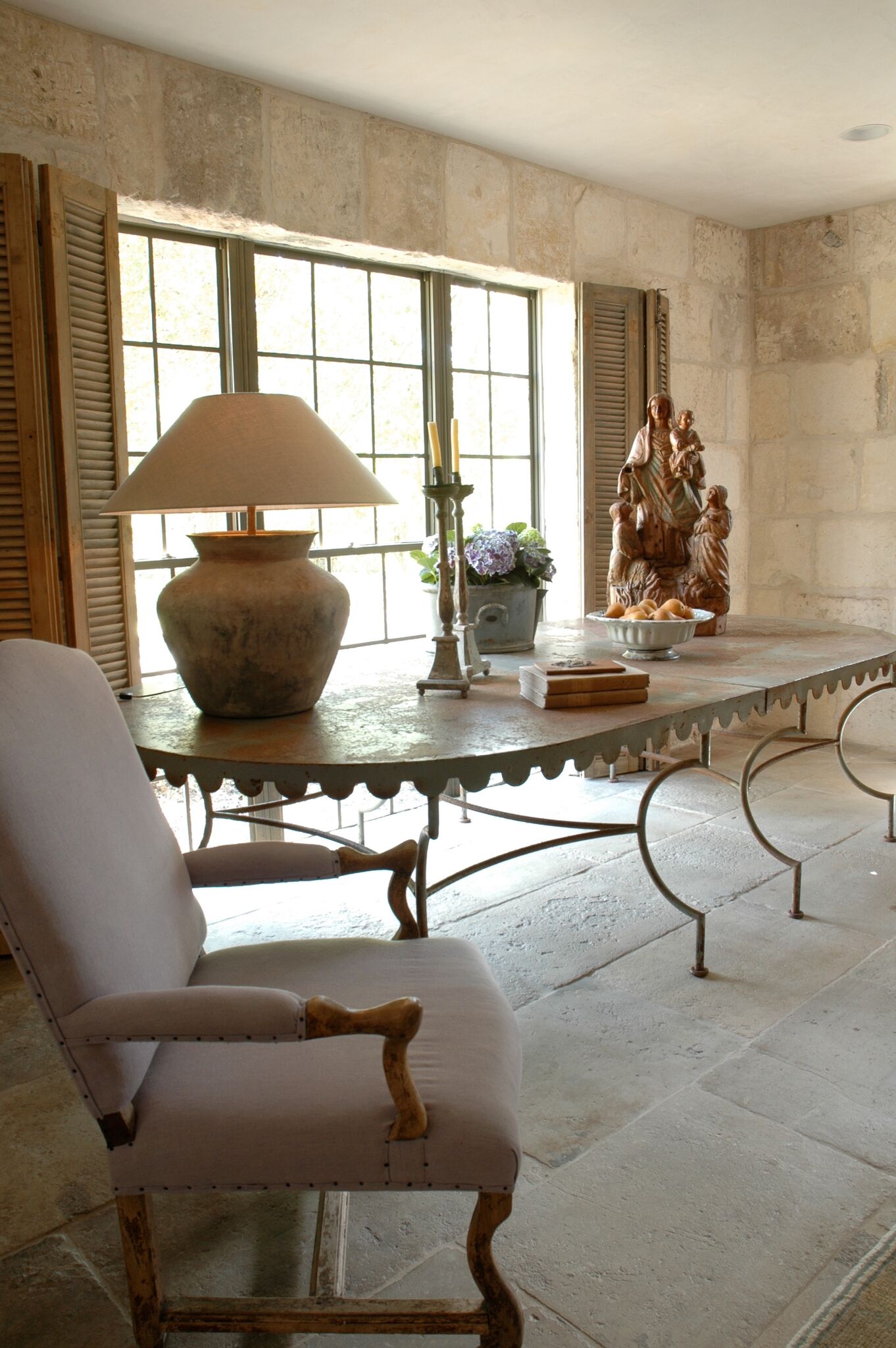 Sumptuous French Bedroom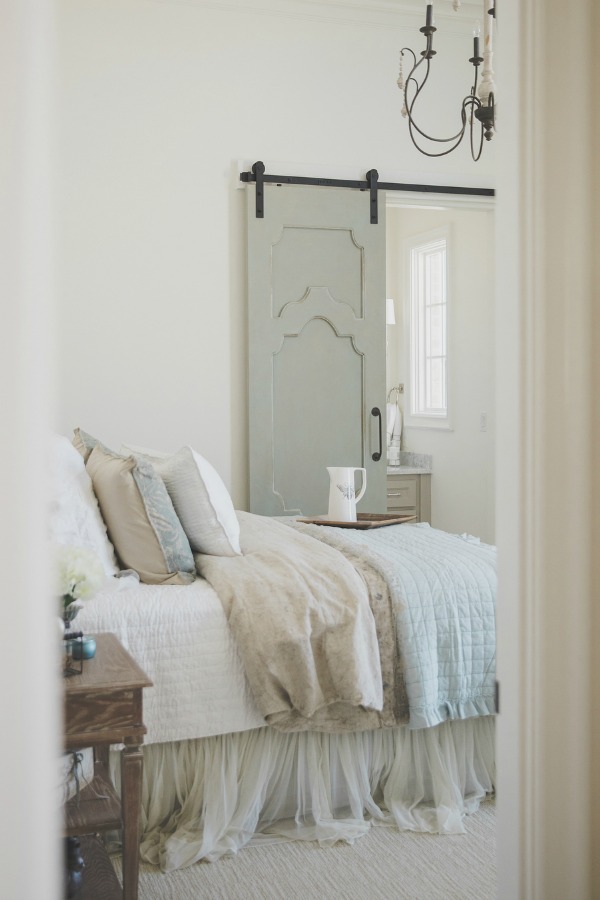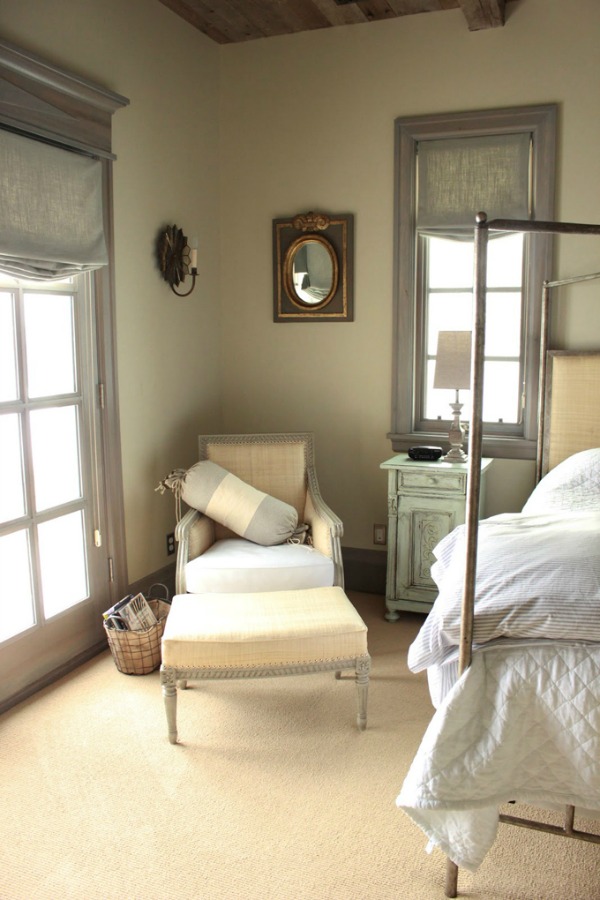 The Beauty of Old in a New House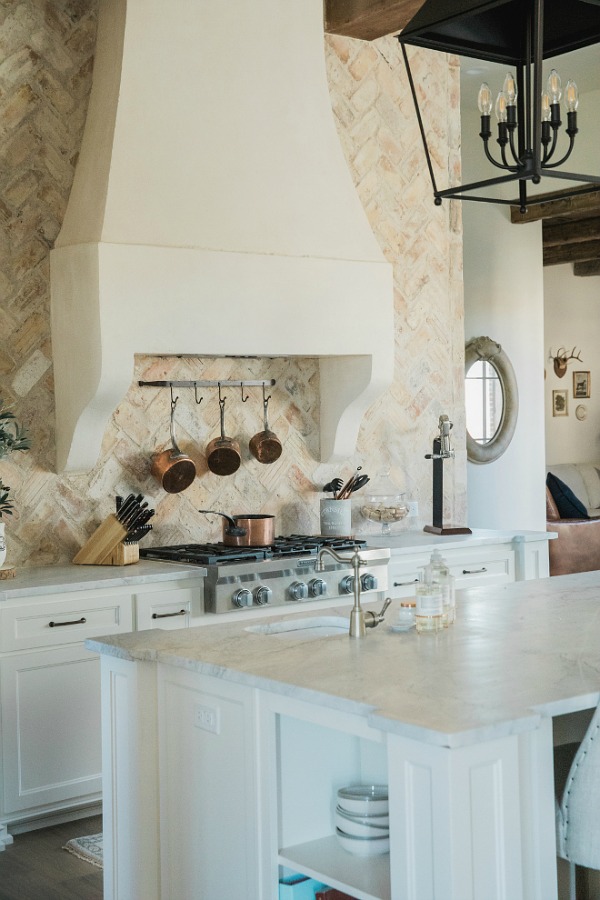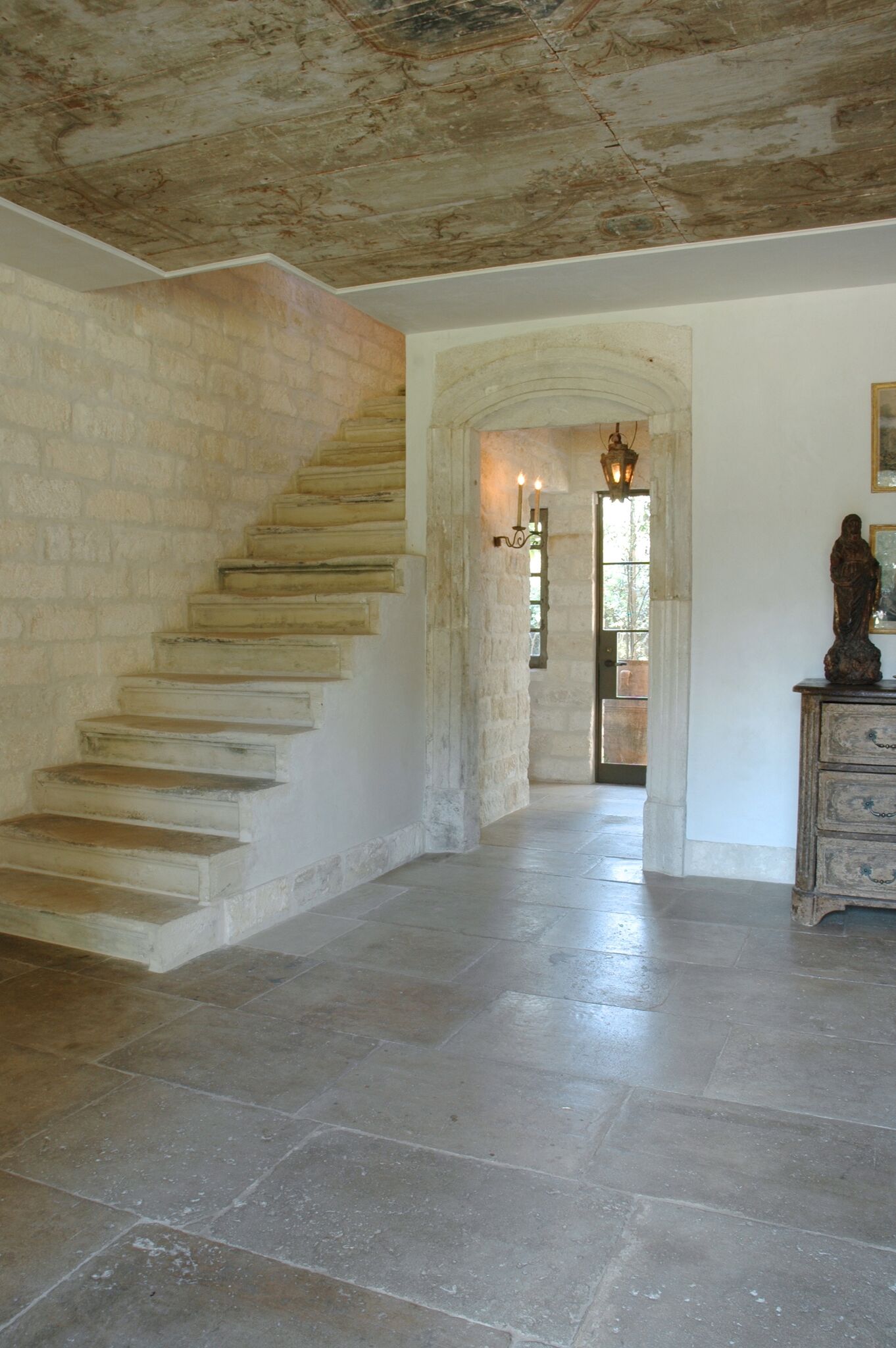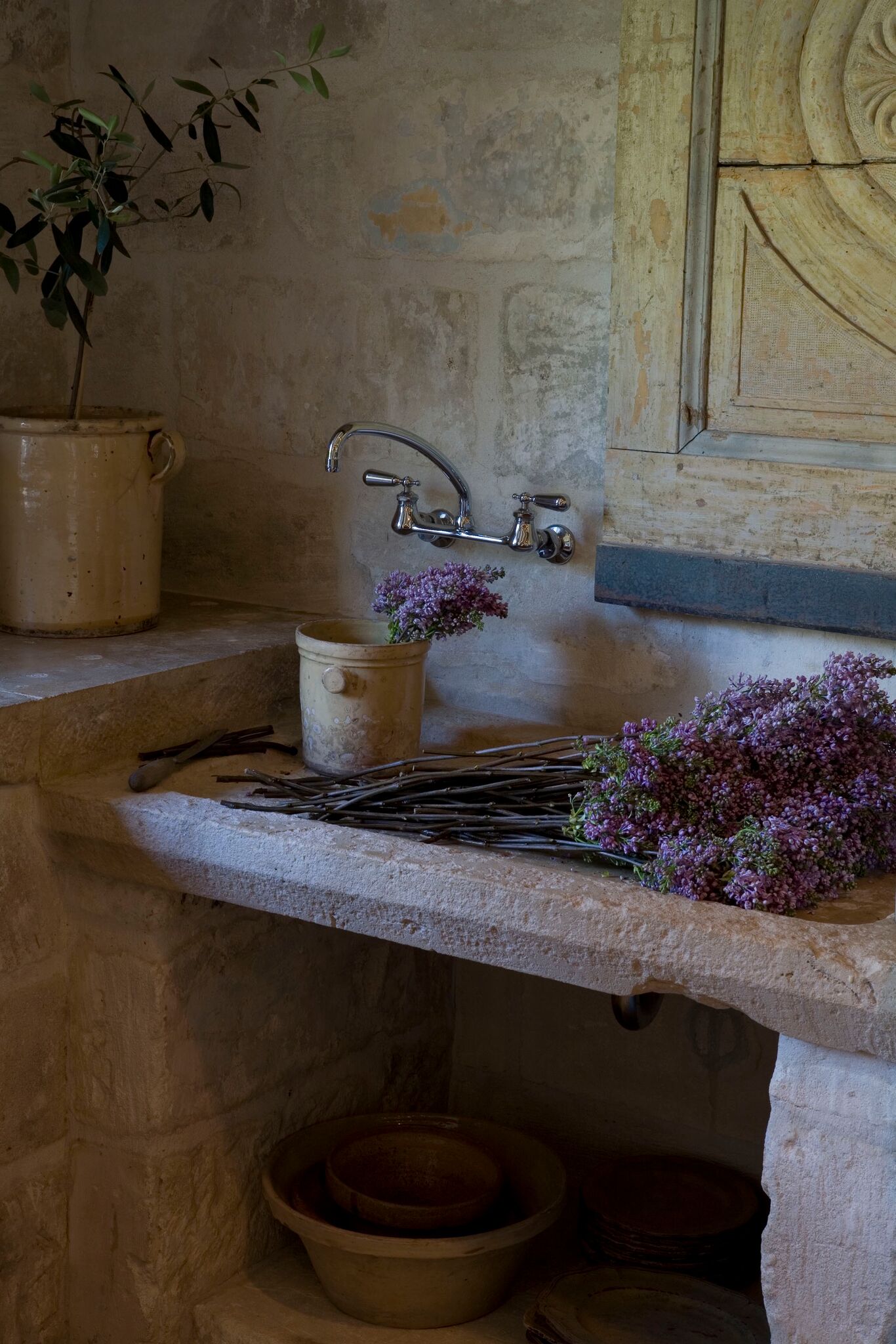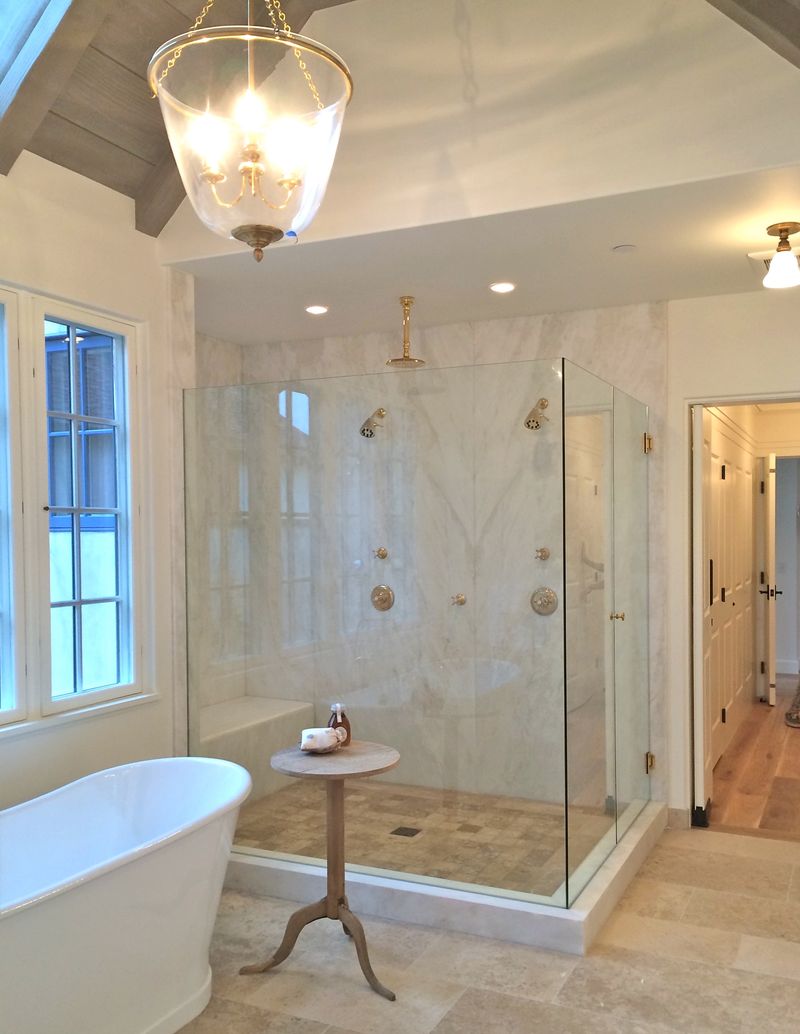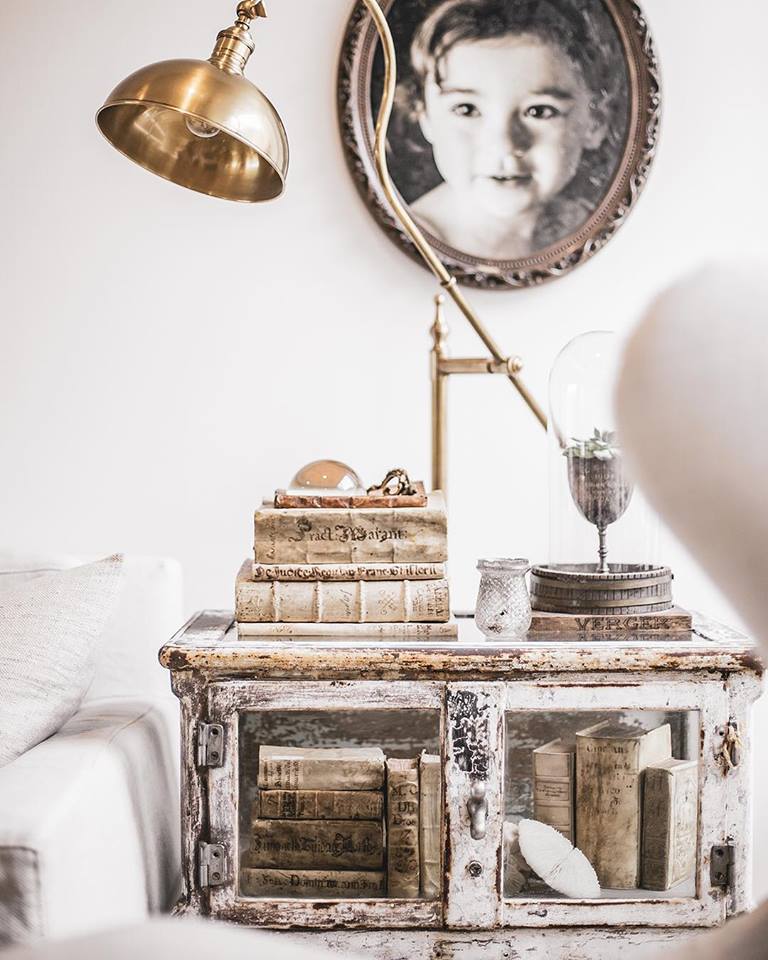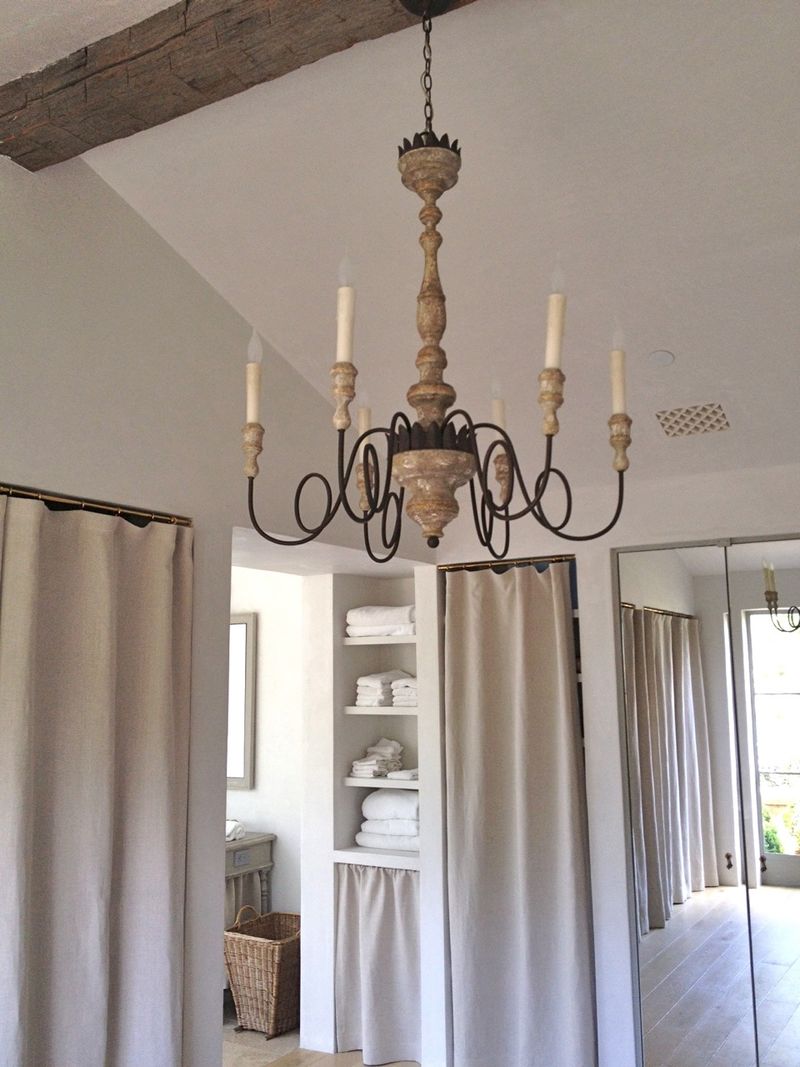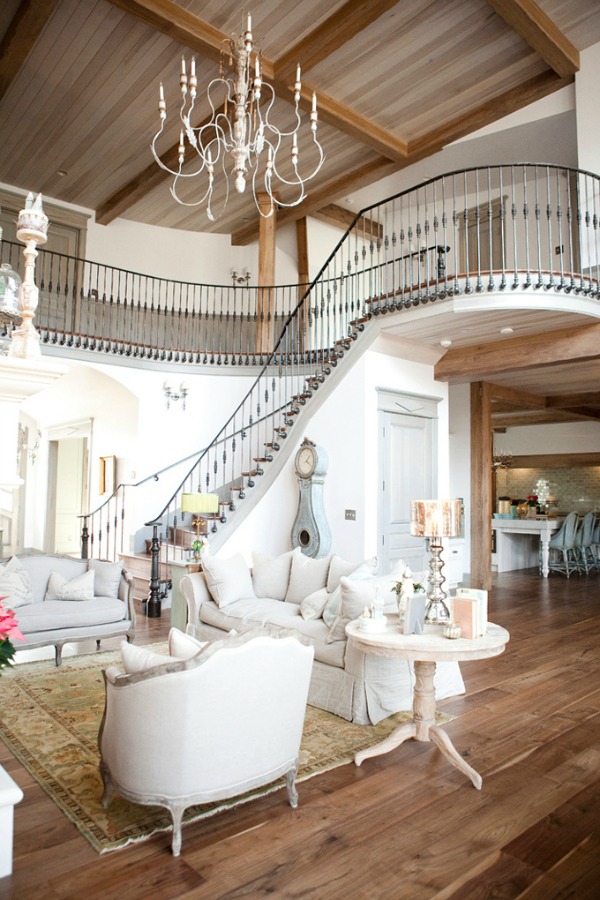 Ideas for Capturing the Look
Tap here for a primer for creating a rustic white European inspired look. For an incredible gallery of sophisticated interiors with artful finishes, GO HERE. Also, don't miss this white paint color idea story and THIS HOME TOUR.
More Pale & Lovely Beauty
Can you heart possibly make room for a wee more beauty? If so, allow me to introduce sweet, 80-years young, Ampan. She has lived 10 years past the typical lifespan for her kind. Blind in one eye and precious little sight remaining in the other, imagine her joy as she is serenaded! Clair de Lune is an all-time favorite composition of mine…enjoy this bit of heaven on earth.
Peace to you right where you are.
-michele
Shopping for items you already intended to buy on Amazon RIGHT HERE (not just items mentioned in posts) or home decor keeps decor inspiration flowing on Hello Lovely!
Hello Lovely is a participant in the Amazon Services LLC Associates Program, an affiliate advertising program designed to provide a means for sites to earn fees by linking to Amazon.com and affiliated sites.