Just in case joie de vivre is fading with your December, French kitchen photo eye candy is here with zero calories! L'Atelier Paris creates handcrafted quality and fine made-to-measure, professional-grade ranges and kitchens. However, you need not reside in Paris to visit them. Live near Miami, New York, or LA? Ooh la la…view their work at showrooms there. What Makes Bespoke L'Atelier Paris Kitchens So Uncommonly Lovely? You're about to learn seven lovely French lessons as you say hello lovely (Salut chérie!) to unforgettable kitchen designs.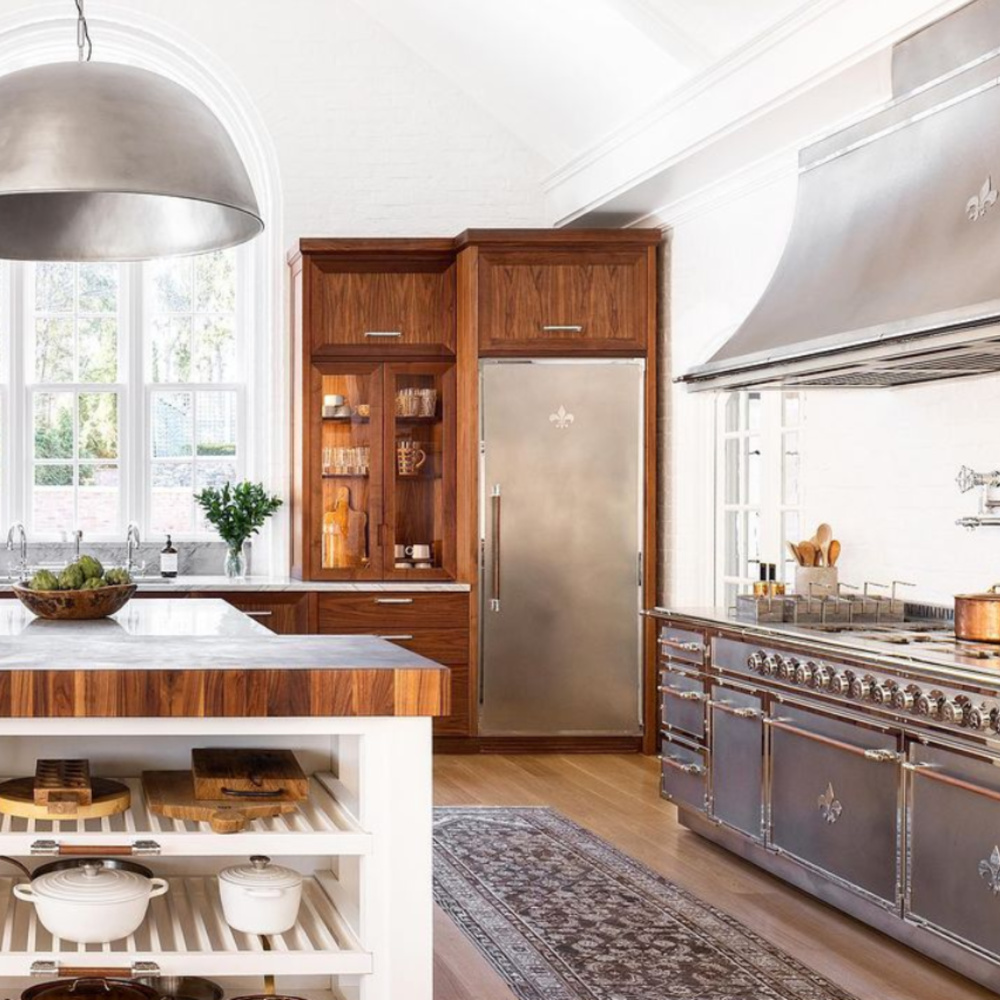 All photos: Courtesy of L'Atelier Paris
L'Atelier Paris Kitchens: 7 French Lessons in Uncommon Beauty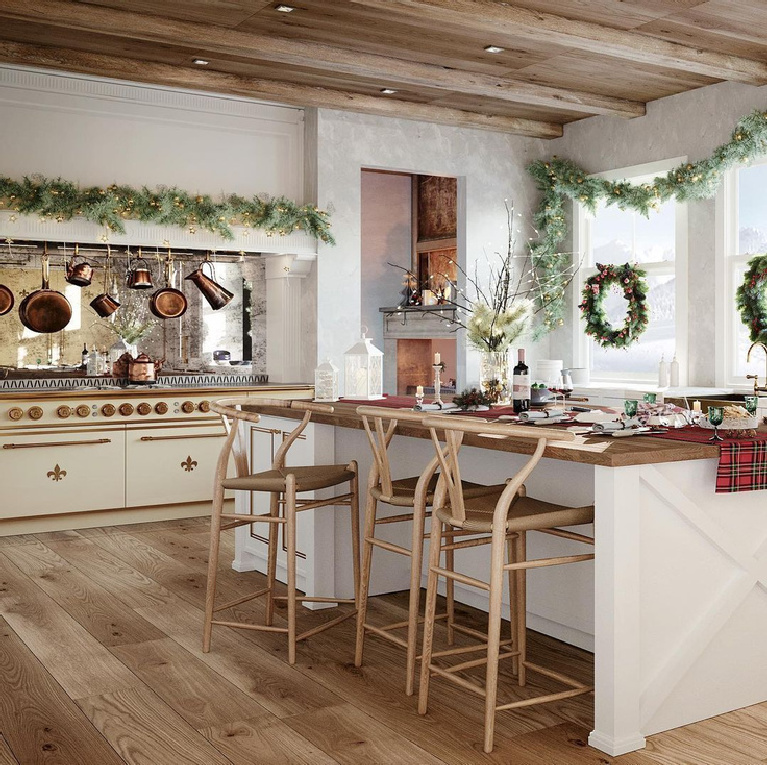 1. L'Atalier Paris Kitchen Timelessness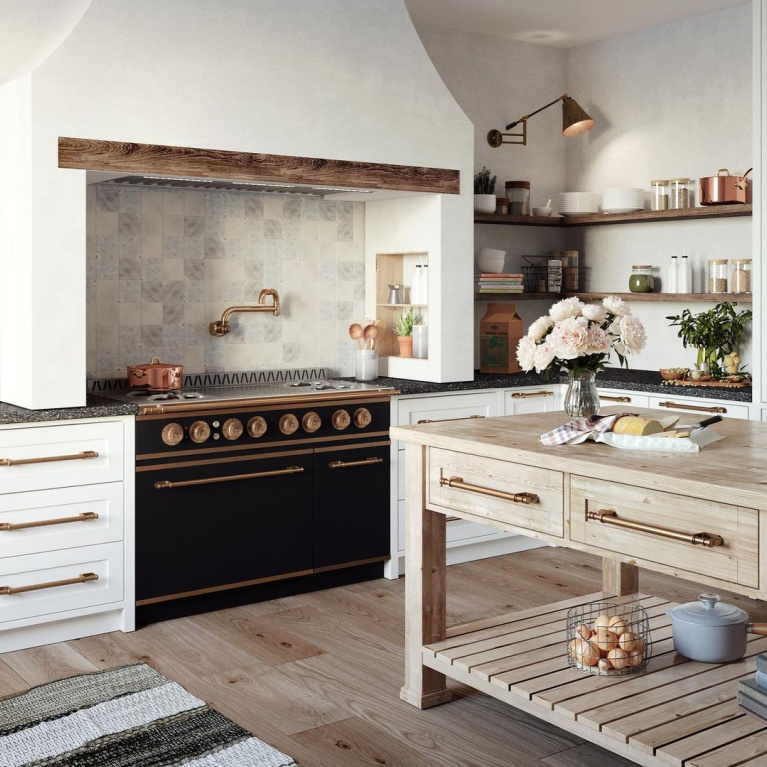 Since the brand believes impeccable craftsmanship defies the passing of time, attention to it is essential along with design, engineering, dedication, and innovation.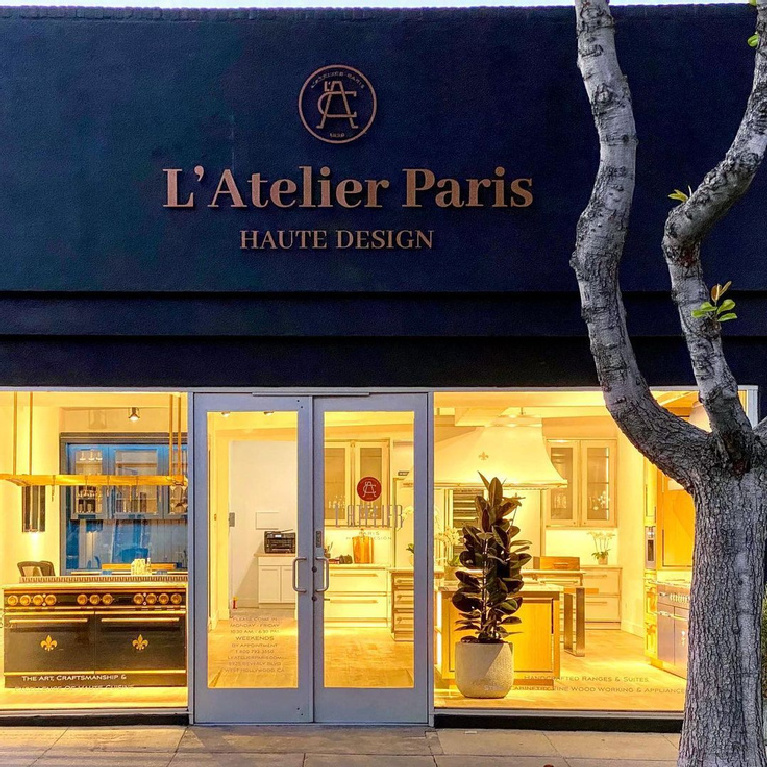 Inspired by French culinary arts and artisan traditions, the brand integrates time-honored, sophisticated crafting with the latest technologies.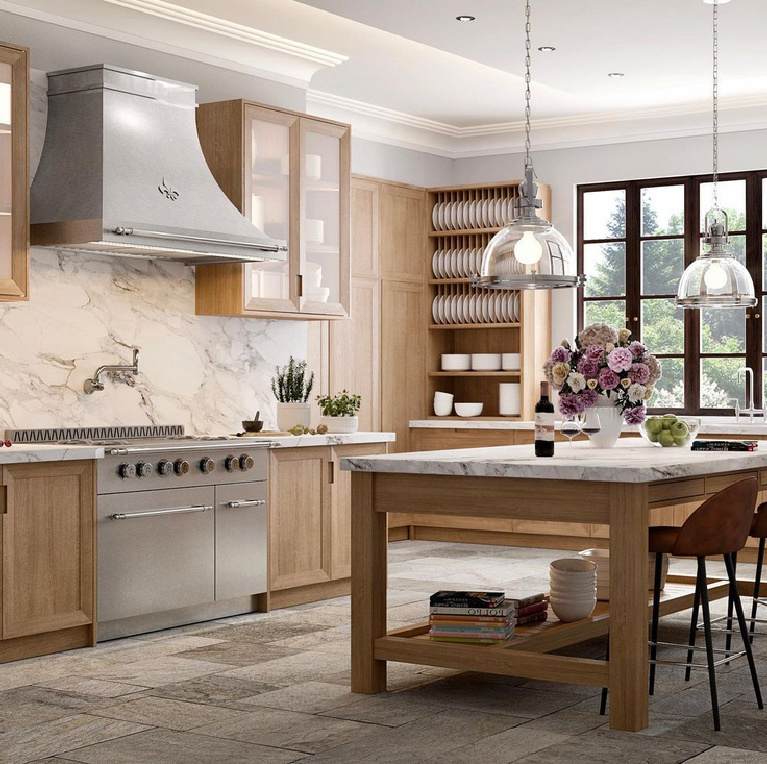 L'Atelier Paris makes luxury custom ranges, cabinetry, and fixtures of unparalleled quality.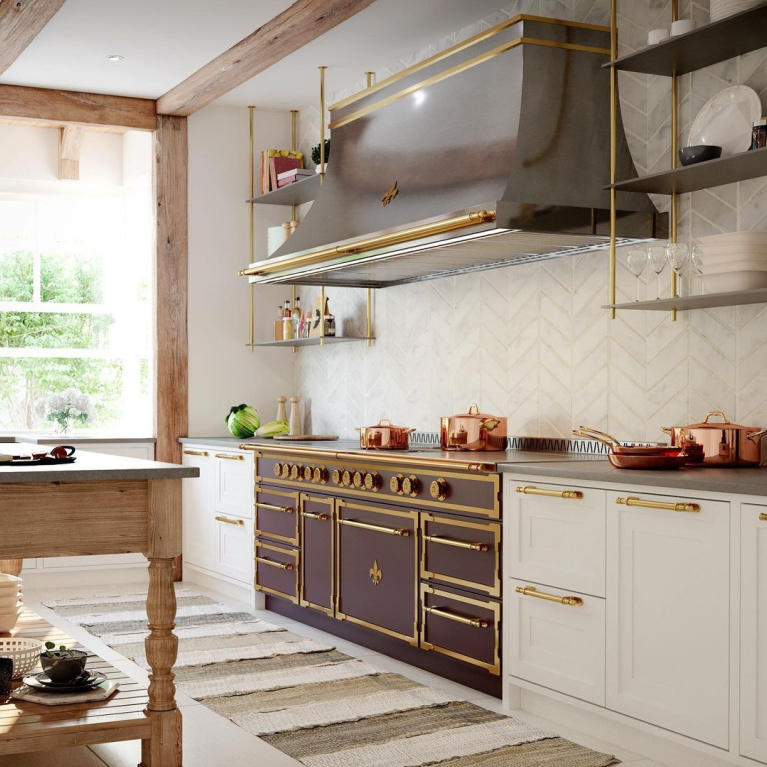 Their signature styles can be customized in an infinite array of sizes, colors, and finishes – and if you need proof that a modern French kitchen can have infinite iterations, see this video I made for you:
2. Mindfully Tailored French Ranges
Dreamy ranges are made-to-measure, and customization is not simply color or size.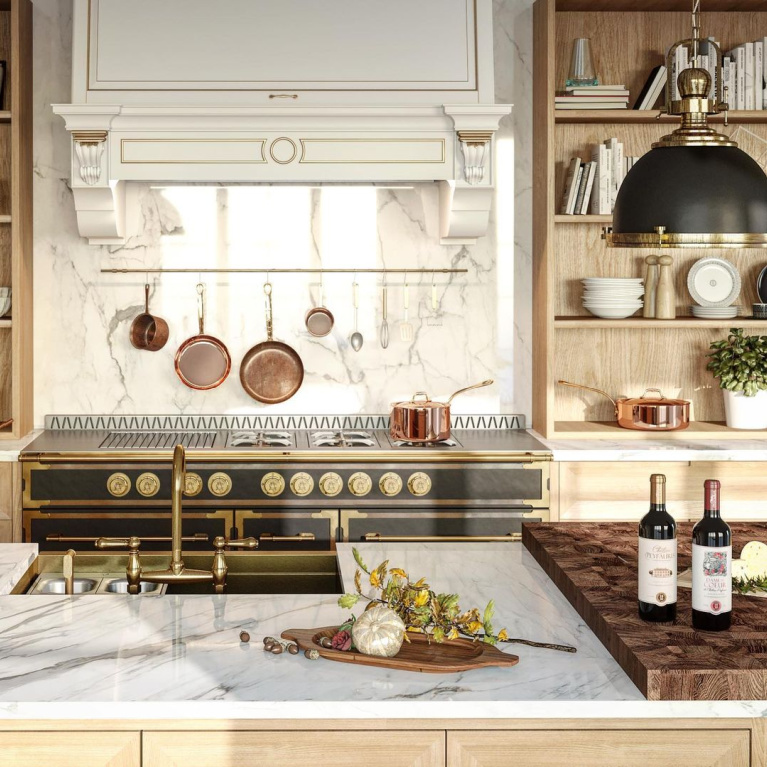 The design process begins by exploring your unique style with careful consideration of: how you cook, what you cook, and also how often.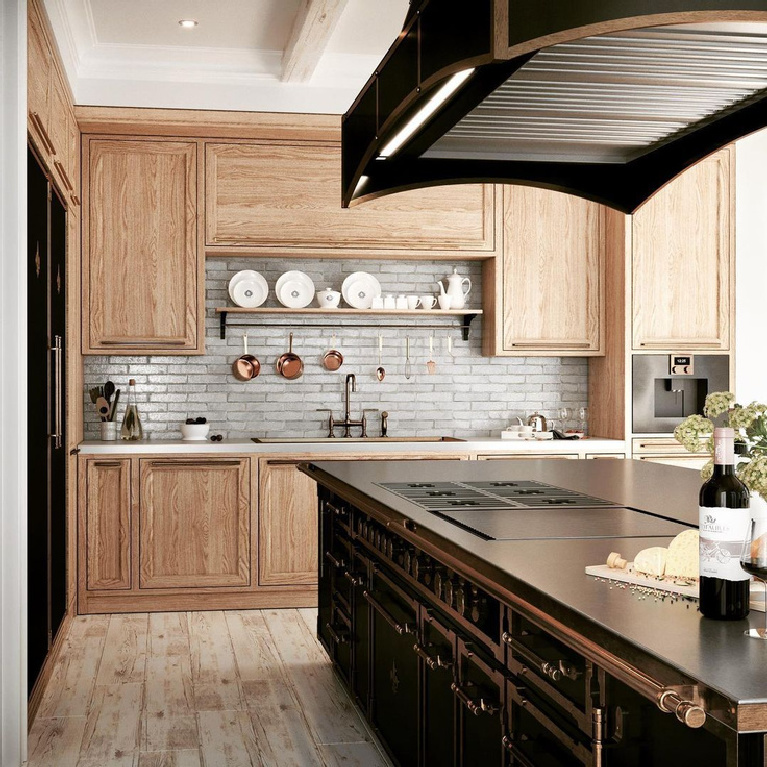 3. Beautifully Bespoke L'Atelier Paris Kitchens With Built-In Appliances
If you think a wall oven is a wall oven, think again! In fact, you'll never have to sacrifice beauty for function when you partner with L'Atelier Paris.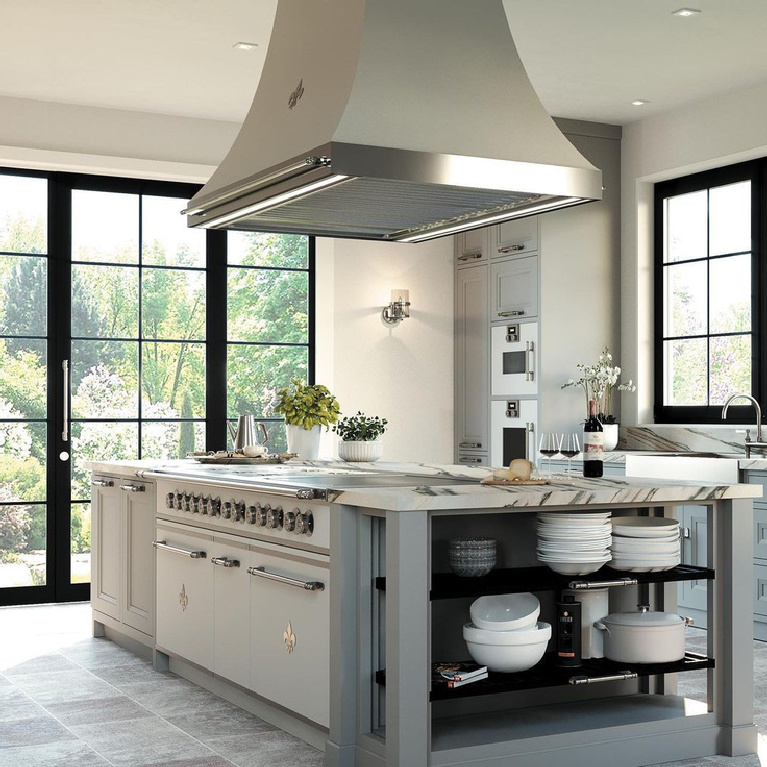 Their offerings include multi-function state-of-the-art ovens and steam ovens as well as combo microwave/ovens.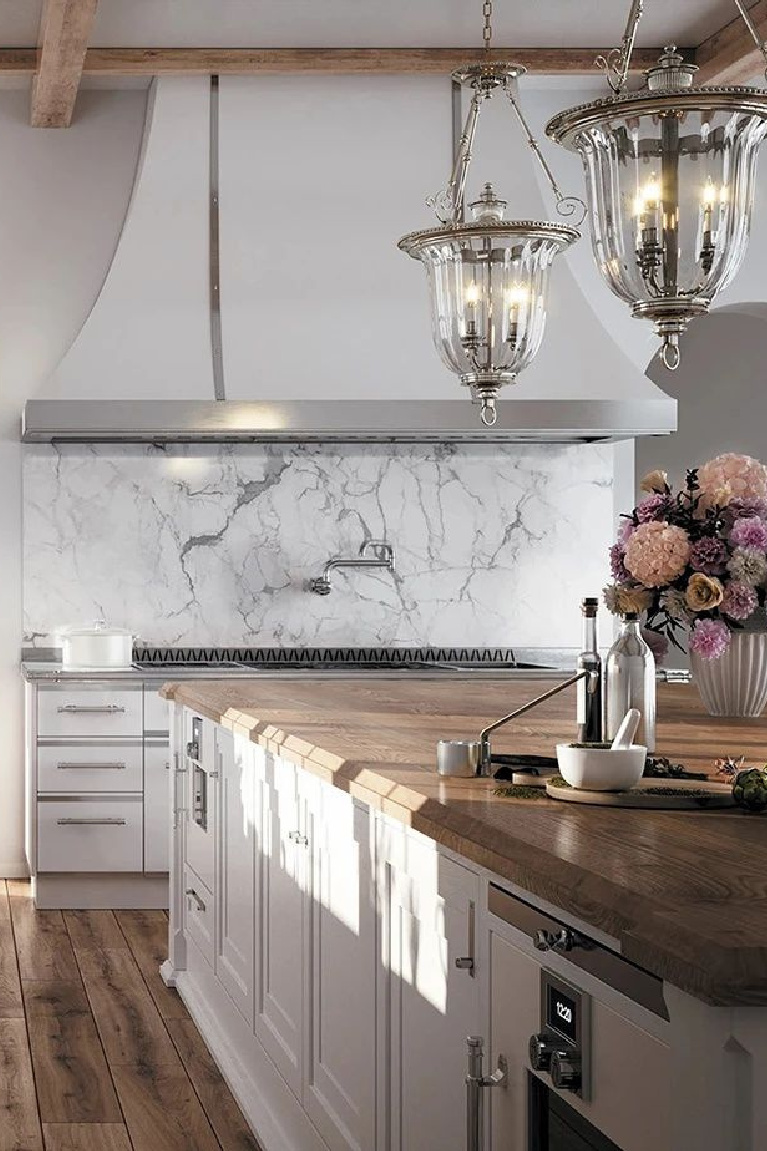 Additionally, blast chillers, vacuum-packers, coffee machines, convection warming drawers, and wine dispensers can be perfectly matched to your kitchen's unique design aesthetic.
4. Faucets With French Sophistication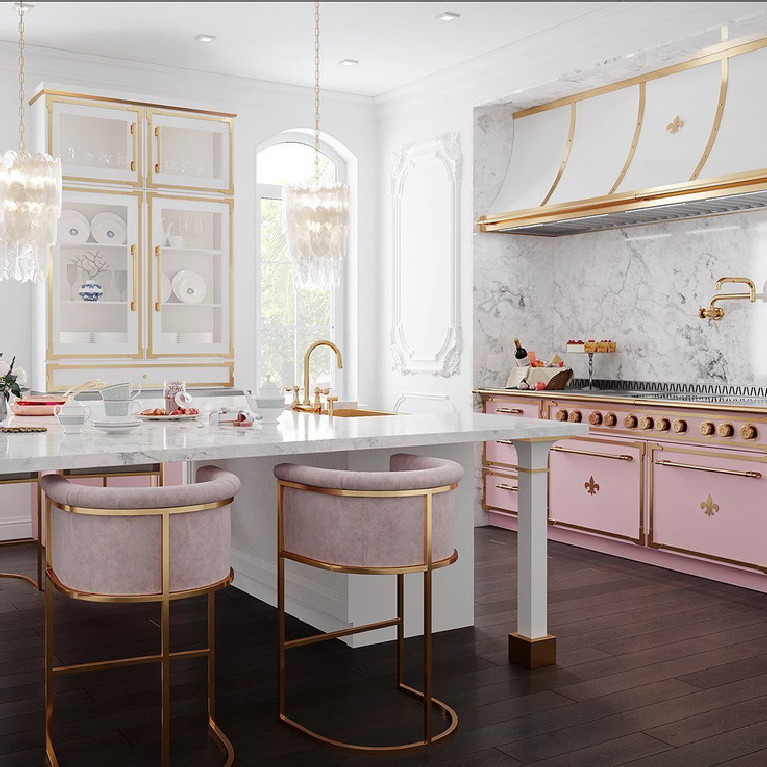 The brand calls their line of faucets and accessories "the epic essence of the sophisticated elegance of French design," and it's hard to argue with that poetic claim.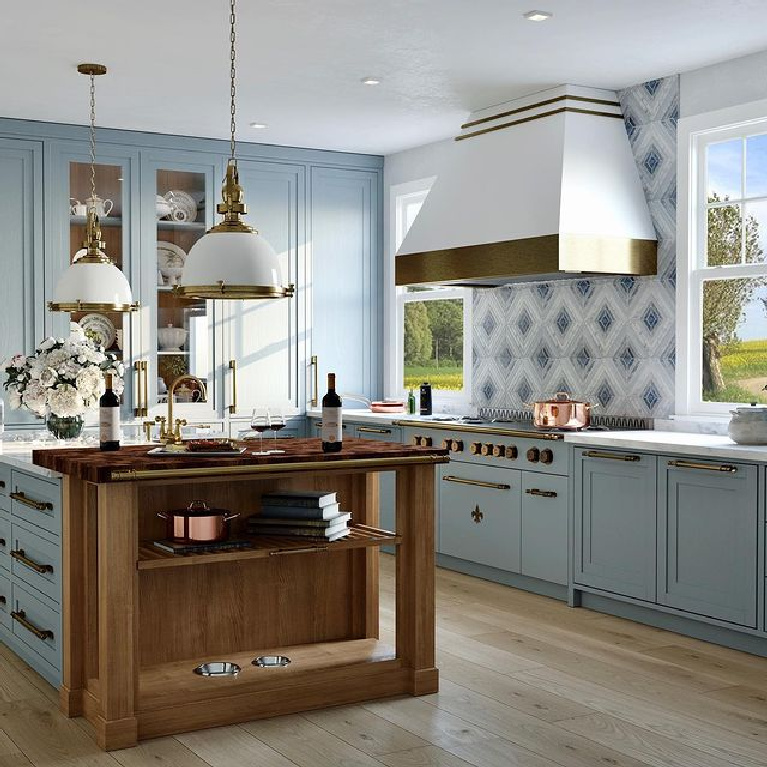 It can be challenging to find a faucet with a "just right" balance of simplicity and proportion. In addition, their wide range of "live" finishes (translation: unlaquered) is impressive.
5. Carefully Crafted Kitchen Sinks
Their collection of custom sinks includes apron front farm style sinks to simple under-mounted or fully integrated styles.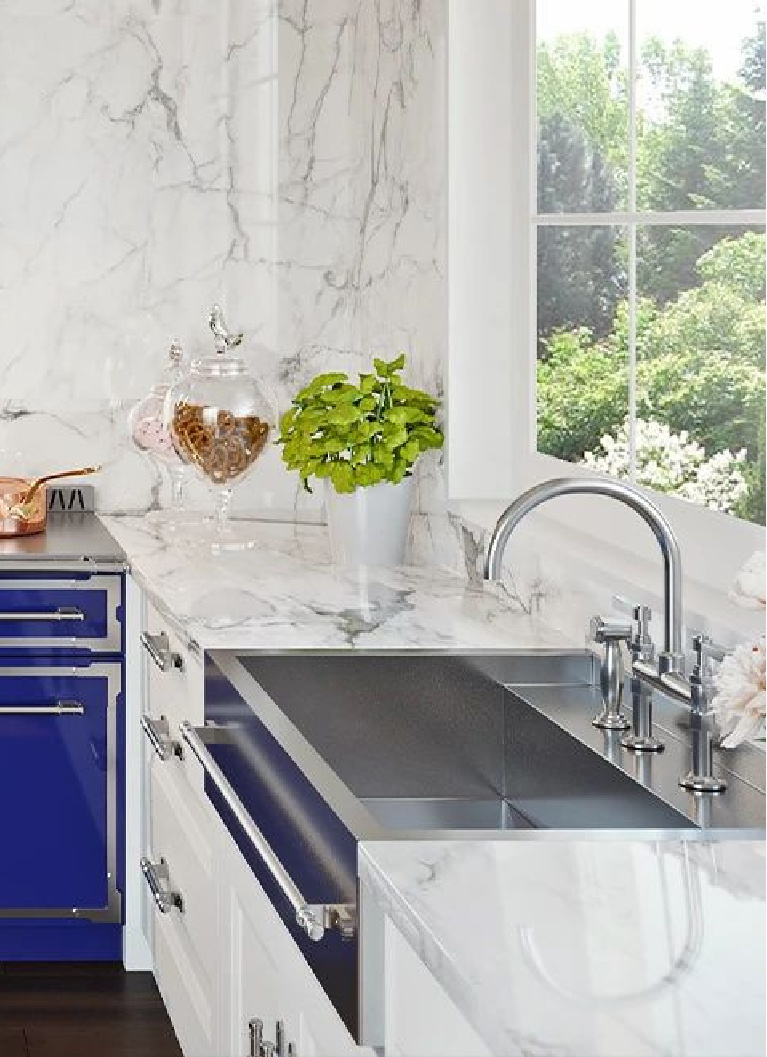 In addition to style, custom sinks can be created in an array of materials including hand-brushed stainless steel, brass, copper, or PVD.
Matching accessories and a custom size are also within reach.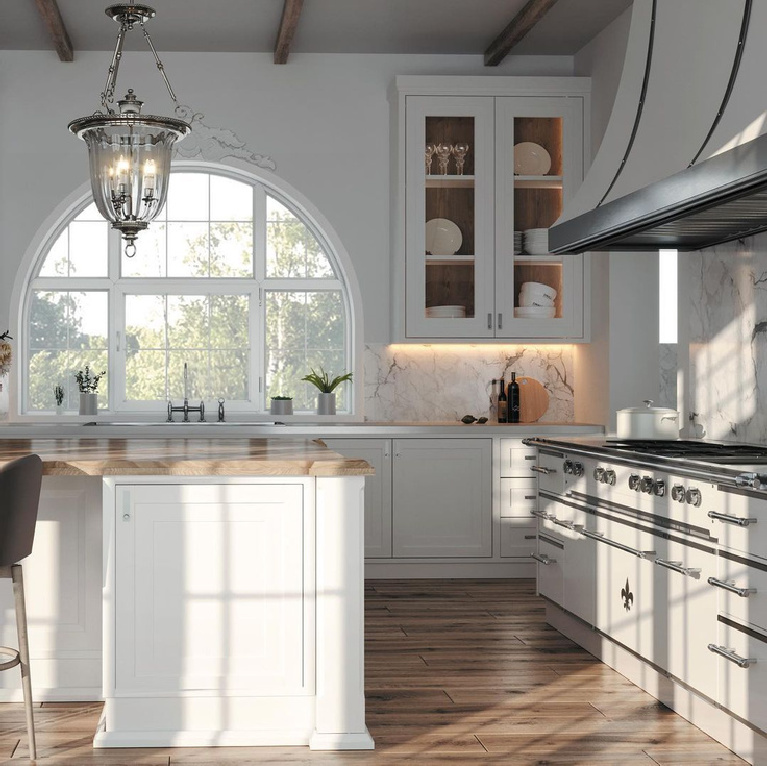 6. Integrated Refrigeration from L'Atelier Paris
Custom refrigeration from L'Atelier Paris: can be fully integrated with cabinetry, offers a variety of attractive combinations, and can also include wine storage.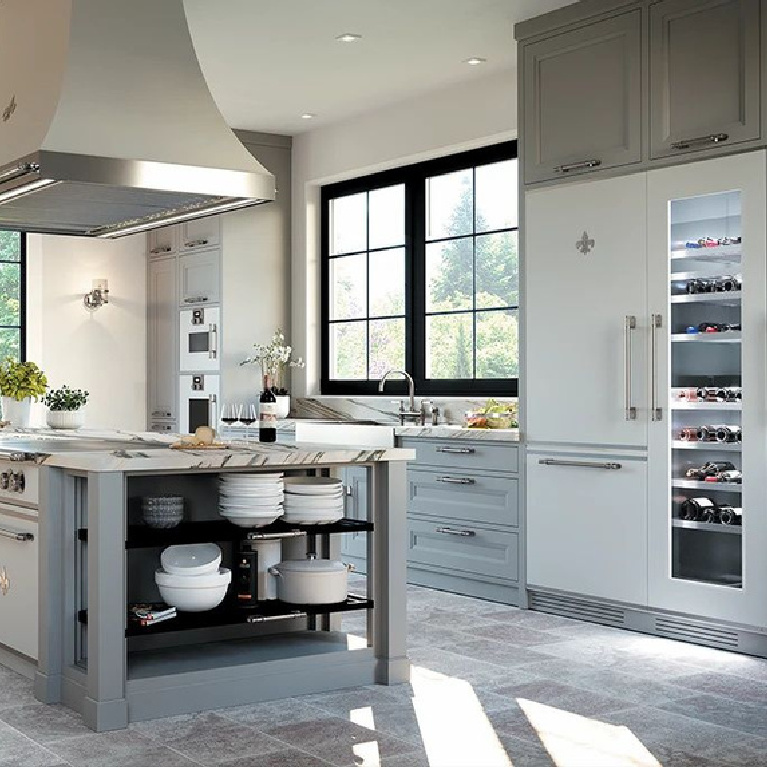 Aren't the wine units (above and below) about as pretty as they come?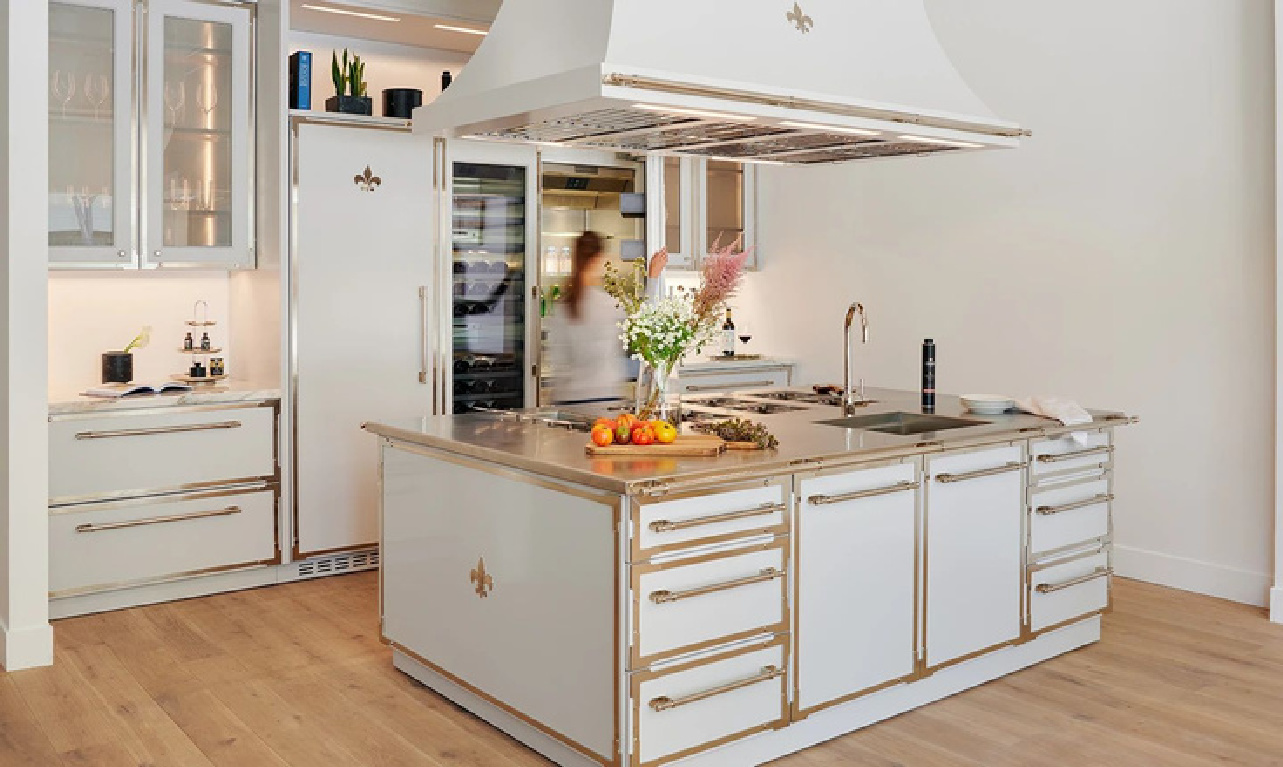 7. Cabinetry With Parisien Style & Soul
There are custom kitchen cabinets, and there are CUSTOM KITCHEN CABINETS!
Surely these examples crafted by L'Atelier Paris are fully deserving of all caps and exclamation!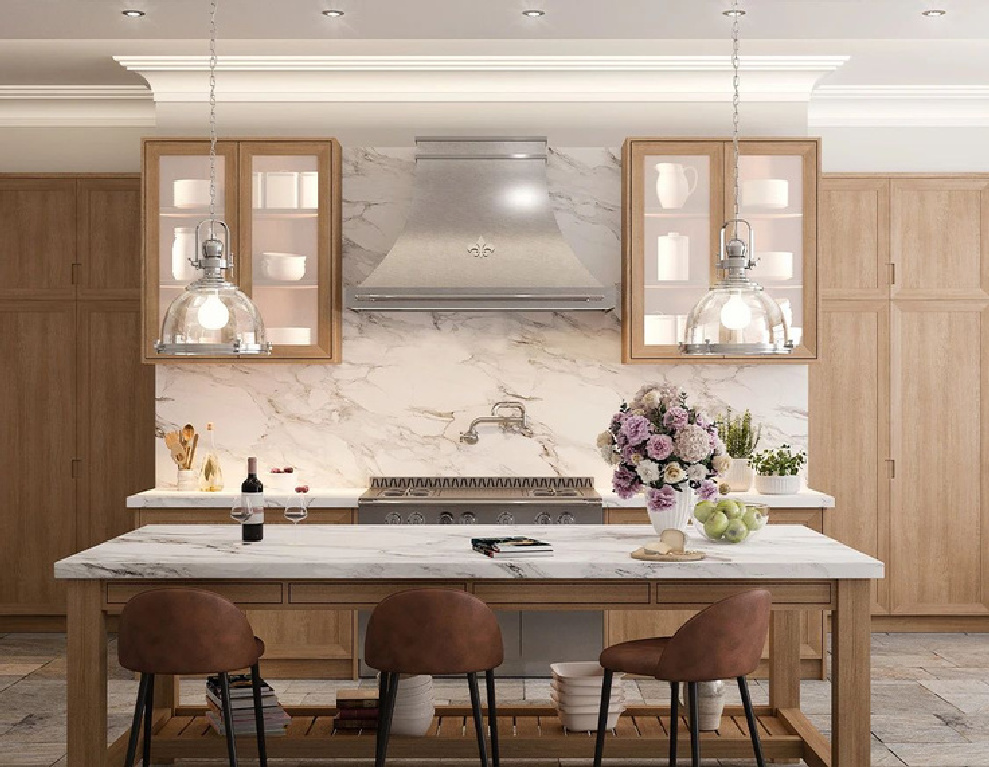 Psssst. Have you picked a favorite kitchen from this gallery yet?
This beauty from the Fox Group may make the task even more difficult: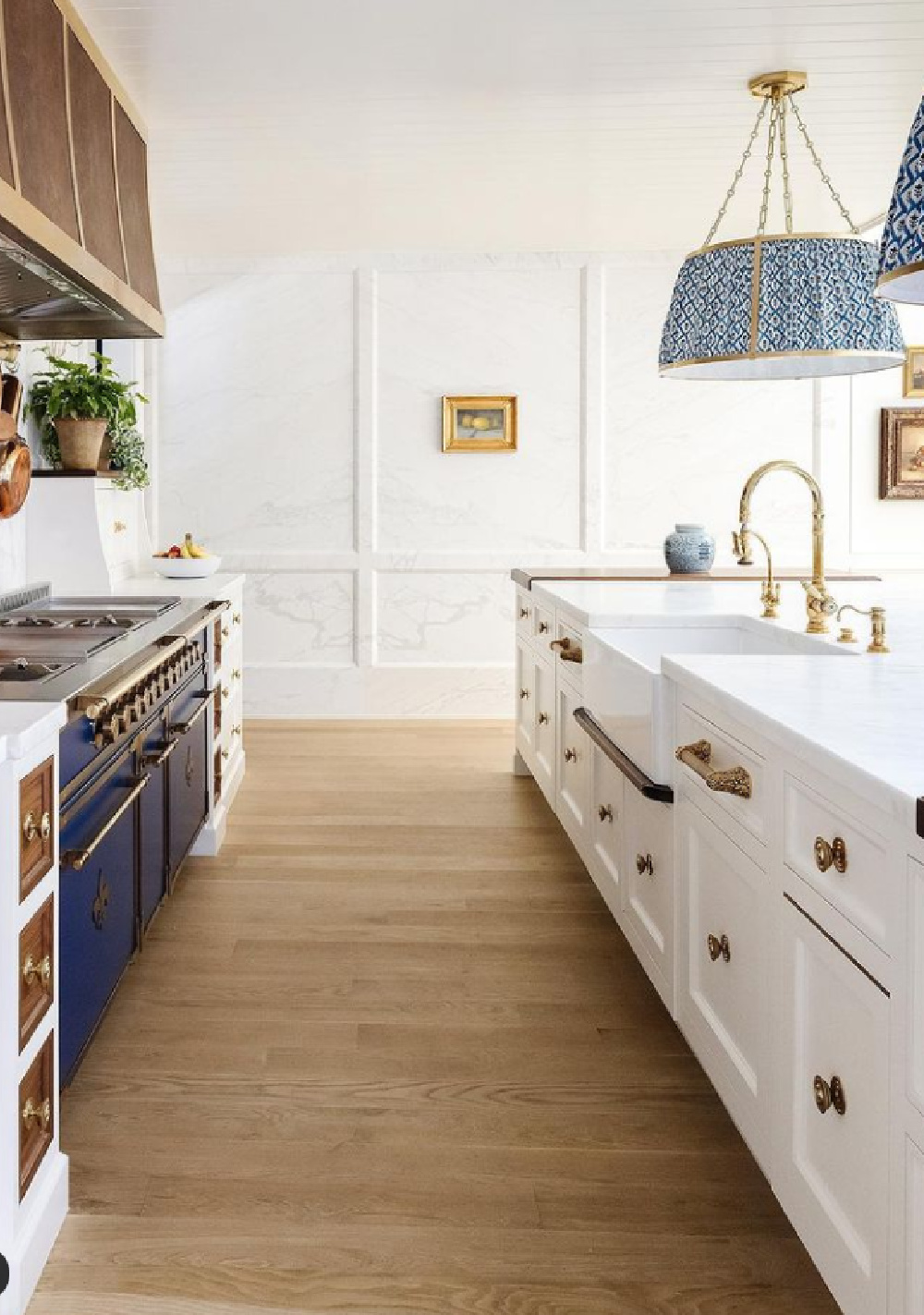 Ya know?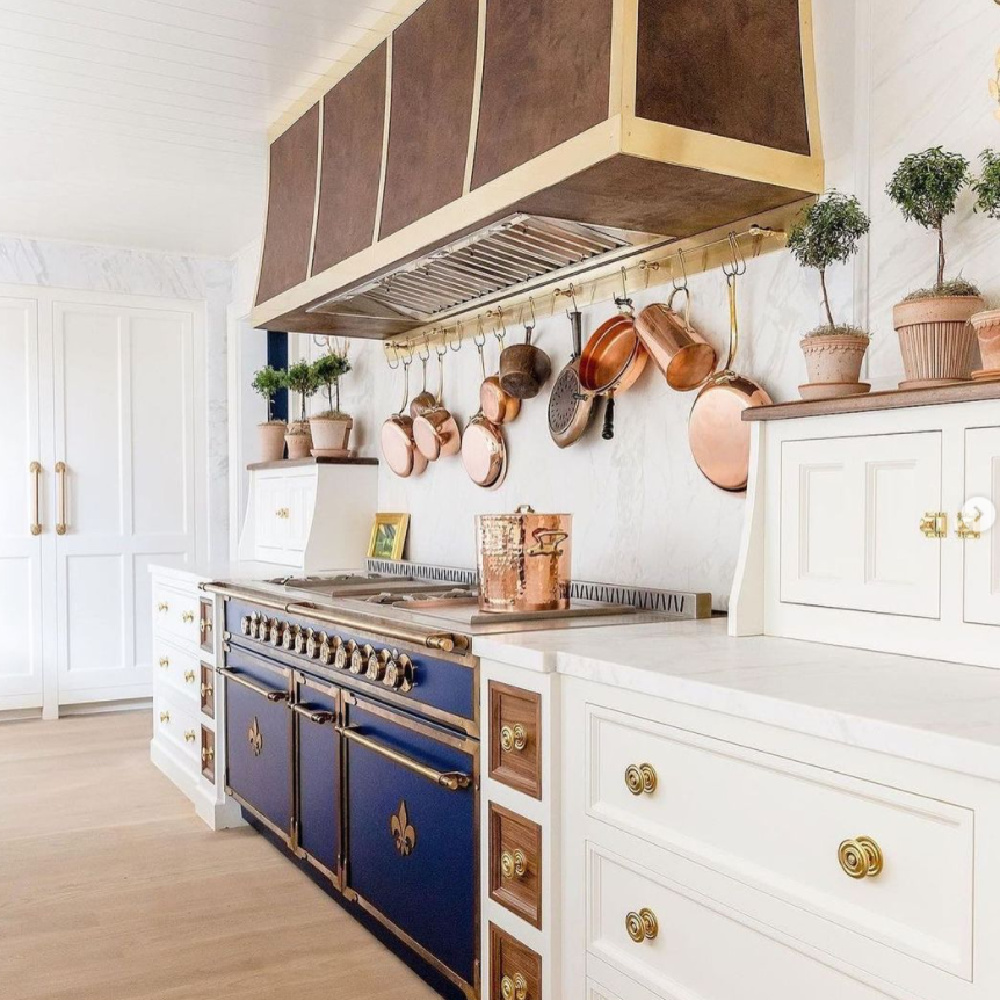 This modern French country kitchen captured my heart with its irresistible symmetry and homey yet elegant charm.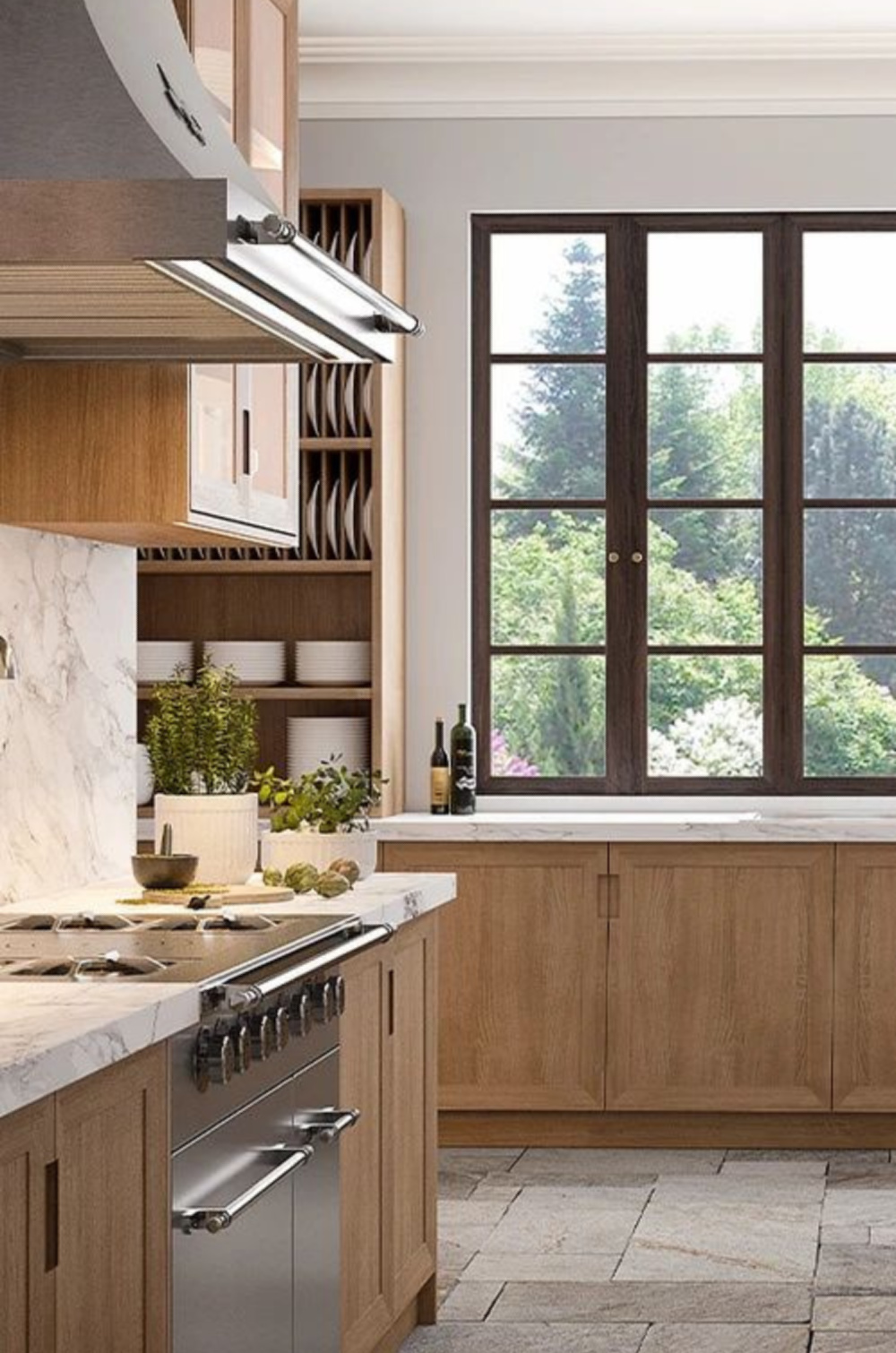 Don't you love the airiness of the stone-topped work table?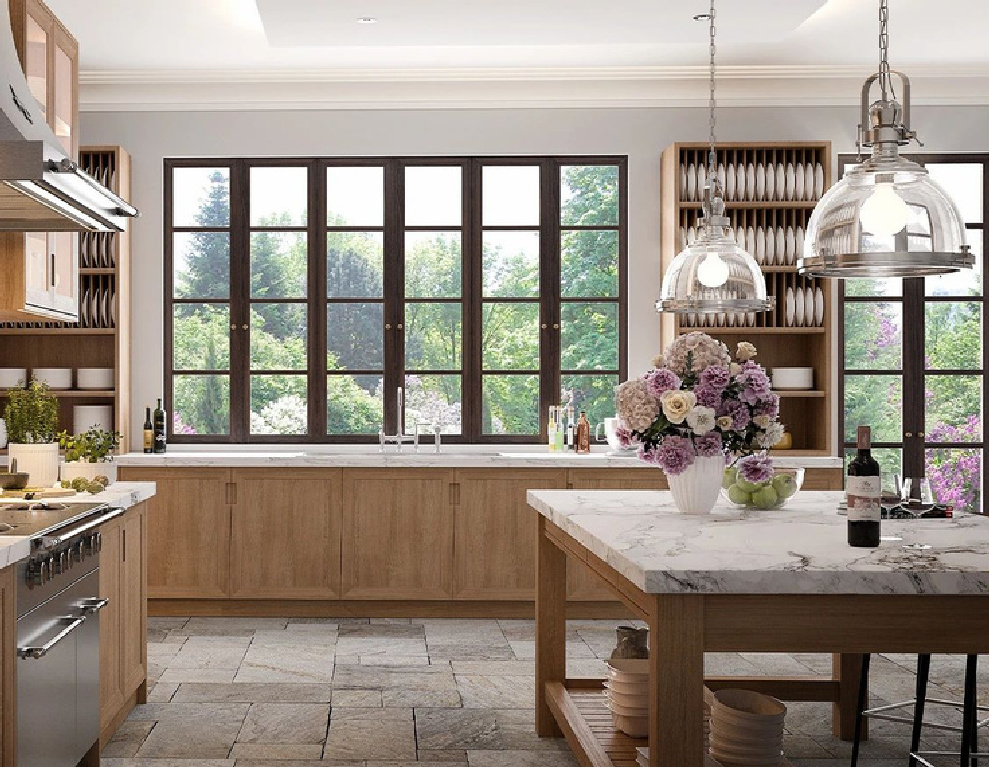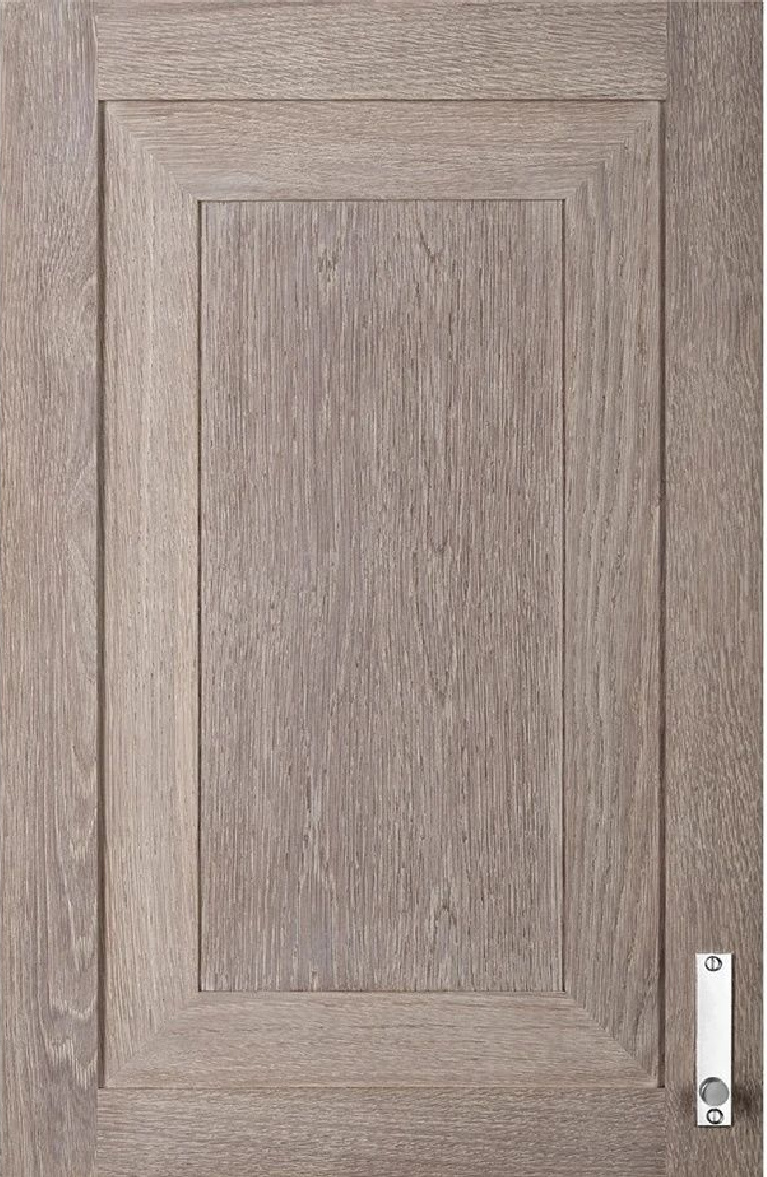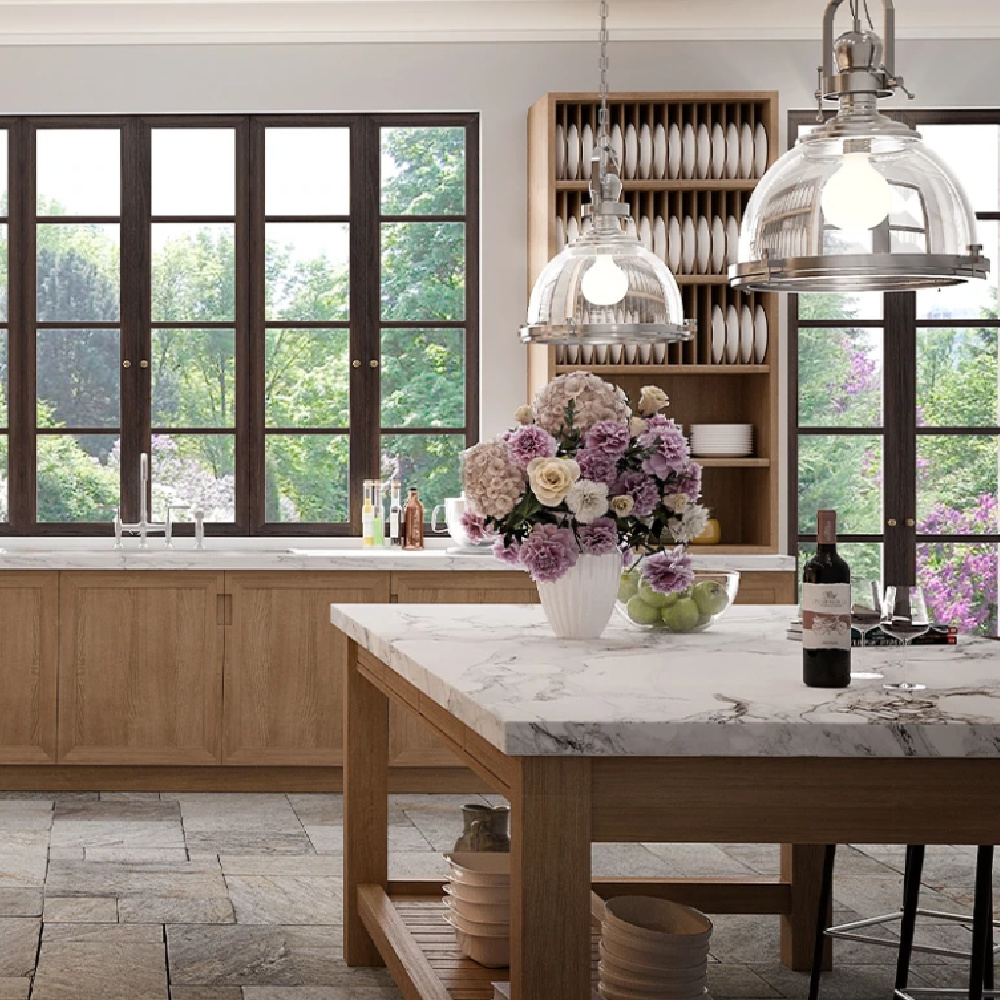 Do visit L'Atelier Paris for more French goodness.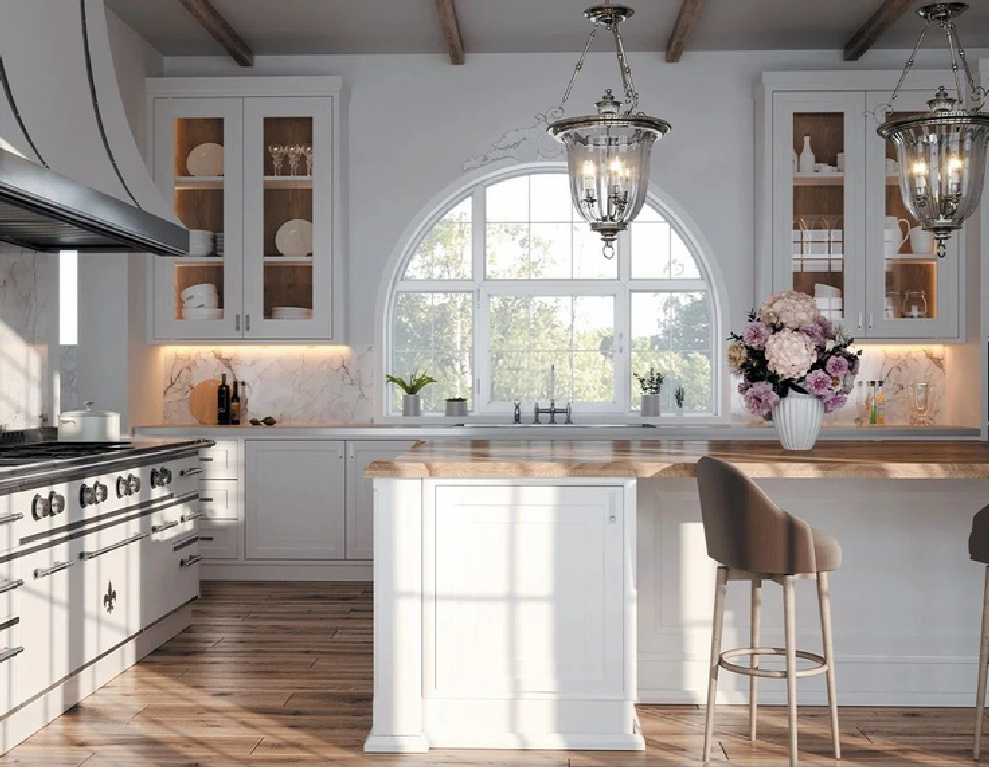 More Country Kitchen Inspiration
Hungry for more kitchen design inspiration? You're in the right place to swoon. Discover more beauty in:
Inspiring European Country Kitchens
and
A Timeless Grey and White Kitchen
Peace to you right where you are.
-michele
Shop for items you already intended to buy on Amazon RIGHT HERE, and also find home decor here to keep decor inspiration flowing on Hello Lovely!
Hello Lovely is a participant in the Amazon Services LLC Associates Program, an affiliate advertising program designed to provide a means for sites to earn fees by linking to Amazon.com and affiliated sites.