Summer to Fall Skin Care & Lovely Makeup Essentials shares what works well for me personally as a fierce over 40 (and fine, I'm fierce over 50 too but feelin saucy), yummy beauty product lovin' mama.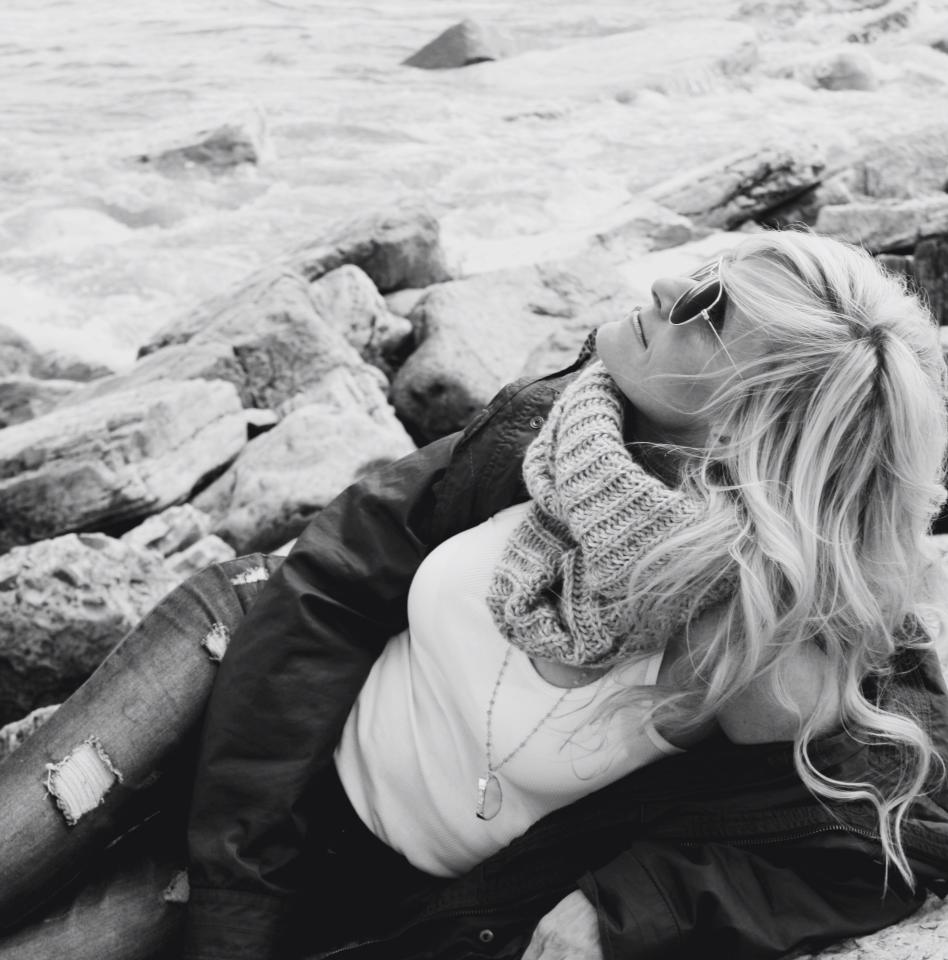 Anyone else ready for high humidity to say au revoir? Pretty sure both hair and makeup looks wayyyyy better on us in non-summer seasons. As the air grows cooler and drier in Fall, it makes practical sense to mindfully tweak our daily routine.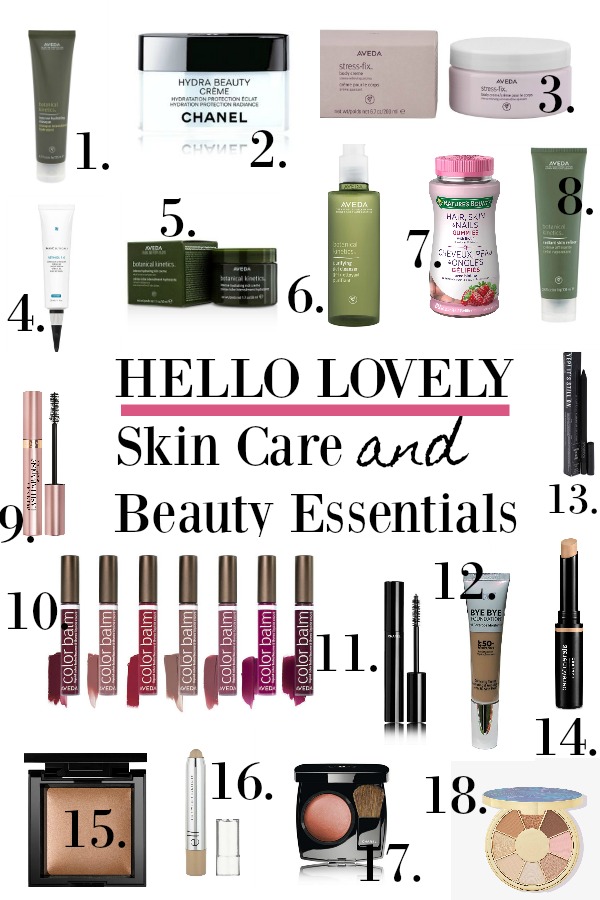 The thing is…I don't at all mind changing it up. Pampering rituals involved with cleansing, hydrating, and babying my skin are welcome here! Why? So many areas of my life are wrought with challenge, complexities and the unexpected…but healthy beauty rituals? They can work magic as daily rhythms, as gentle self-care kindnesses to soothe.
19 Summer to Fall Skin Care & Makeup Essentials [Fierce Over 40]
Taking care of my skin is a more recent discipline. It was 2010 when I became intentional about daily skin care. Maybe it was when I started to see scary stuff reflected in the mirror or maybe social media's rise (photos being snapped left and right!) is to blame.
Skin Care Routine of a Pro
Oh, I could listen to Liv Tyler wax on about skin all day! While skin care and proper makeup application is a must in her profession, plenty of reasons exist for non-actresses to invest in healthy skin habits.
When I was diagnosed with BRCA2 genetic mutation in 2013, I began reading labels to understand ingredients I was massaging into my skin on my anti-cancer journey. I also became more intentional about SPF since I am at risk for melanoma with the mutation.
As far as cosmetics, I adore them as artistic expression – the 80's were a hoot for glamming it up, and I still enjoy how makeup adds a layer of creativity and drama to the everyday. However, now, I love a natural look.
Beauty Advice From a Vlogger Over 50
I found Dominique Sachse's youTube channel while browsing online for over 50 beauty, and hers is an engaging conversational style you may love too.
Skincare Tips for Fall
Fall Makeup
Dominique shares tips for achieving a more youthful look and suggests:
1. Use a light dewy foundation (i.e. tinted moisturizer or sheer coverage).
2. Apply concealer to cover darkness under eyes, along with eyelid primer.
3. Use highlighter on cheekbones to lift and bronzer to recess.
4. Light dusting of powder.
5. Fill in brows.
6. Matte, natural eye shadows.
7. Tightline upper lid only and mascara upper lid only.
8. Light blush application on cheekbones, not the apples.
9. Always line lips to keep lipstick in.
10. Lighter shades of lipstick to match liner.
Ideas for Makeup Application
1/Mask//2/Chanel Moisturizer//3/Stress Fix//4/Retinol//5/AVEDA Moisturizer//6/Cleanser//7/Supplements//8/Exfoliant//9/Mascara //10/LipStain//11/Mascara//12/Foundation//13/Eyeliner//14/Concealer// 15/Bronzer//16/Concealer//17/Blush//18/Eyeshadow
Favorite Fall Skin Care Products for Daytime
I can't give AVEDA's Botanical Kinetics line enough praise, and this is NOT a sponsored post…I'd love to work with them (oh, HEY, AVEDA), but this is just my opinion!
As soon as I sampled the creme and line in the store, it was love at first scent!!! What a coup when something this lusciously subtle and natural scented also gets the job done brilliantly…SCORE!
Here are the skin care finds I use everyday which work well for my sensitive skin.
I keep a tube of Aveda Botanical Kinetics Radiant Skin Refiner in the shower and use an itty bitty amount to exfoliate my face. The product may be fomulated for the body, but the sensitive skin on my face loves the stuff.
Since I use a retinol product (below), exfoliating is important to remove dry flaky skin and bring on the glow underneath.
A Word About Moisturizing
According to The American Academy of Dermatology, to lock in the most moisture, the best time to apply a hydrating cream or balm is immediately after washing. You are likely already doing this and have found this to be true.
Here is the yummy moisturizing product I use to hydrate my skin day and night, and even though it says intense on the packaging, this creme is not too heavy and has never caused breakouts for this sensitive skinned girl.
I also have to mention this more splurge-tastic moisturizer because sometimes I spring for Chanel's Beauty Creme…somethin special!
Supplements
Do you take Biotin or vitamins for hair, skin, and nails? I began making these a daily ritual after surgical menopause when my hair thinned.
All Day Lip Color
Why is there lip stain in the skincare lineup? Because for me, it's the best thing I have ever discovered for keeping my lips hydrated. I have not used lip balm or had chapped lips in a decade! All because I keep an all day lip stain on my lips which protects and locks in moisture. While I have never heard anyone else discuss this, I tell everyone I know.
Favorite Fall Products for Nightime
SkinCeuticals Retinol 1.0 is what I have used for years, and it is powerfully effective in terms of the many benefits. My skin's tone becomes more even, the texture is smoother, and lines are diminished…just like it was formulated to do. This is the fastest, non-laser, non-visit to a med spa, fantastic fix for my my sun-damaged summer skin to uncover a fresher look for Fall.
Fall is the perfect time to use retinol for me since I'm not getting all that summer sun. The tricky thing about introducing such a powerful product is easing into it slowly so my skin can tolerate it. If I overdo it, my skin lets me know to be more gentle (temporary irritation, redness, and dryness result). You also must be careful with sun exposure…for very good reason! The fresh skin this product uncovers (as the old sloughs off) is more yummy, tender and baby-like!
The price is totally worth it, and this tube lasts forever.
Moisture for the Body
AVEDA Stress-Fix is a spa-like creme with algae, shea butter, sunflower oil, and a natural yet complex fragrance which calms. I keep it in my nightstand drawer to massage into hands and feet before bed.
Daily Fall Makeup Routine
Here's a relatively new to me concealer that is a dream for dark undereye circles, rosacea, and blemishes I live with. It is like a crayon, and I love how it is just the right size for easy application. Best of all, AT FOUR BUCKS, you can't beat the price!
I'm also partial to this velvety smooth mineral based concealer which glides on for beautiful powdery soft coverage.
OMG THIS…how did I live without this hardworking, hydrating foundation which covers EVERYTHING dreamily and protects from sun exposure. Guys, I would happily pay twice as much for it…it works that beautifully.
Blush & Bronzer
I'm still an 80s and 90s blush girl even though it may be old school. This powder one is luxurious and comes in the the prettiest shades…
Bronzers are tricky. I mean nobody wants to resemble Willy Wonka's hard-working vertically challenged staff. Ha! (side note: I would remind you of Wonka staff right now as my carrot consumption has grown outta control!) I love wearing bronzer to glow in fall and winter when my complexion grows dull.
Eyeshadow Palette
Ever tried these lovely tarte palettes? The color formulations are always spot on, soft, and oh so flattering! The palettes travel beautifully, last forever and also make great one size fits all gifts.
In my younger years, I applied mascara quickly and easily, and it took no time at all. Yet things are different now.
Since I can't see well without glasses, it takes added concentration. Also, the skin around my eyes has changed which affects the application. How to cope?
Mascara Favorites
Now I have a different technique for applying mascara. I nearly close my eye to keep the wand low, preventing mascara globs on the lid. How about you? If you're over 50, have you also pivoted with your mascara-ing? Have a tried and true favorite mascara?
Here are my favs.
Still my go-to eyeliner after many years?
Bonus to Benefit Breast Cancer
Here's a sweet way to moisturize hands in the fall while also giving breast cancer research a hand. AVEDA donates $5 from each sale of this limited edition Cherry Almond Hand Relief creme!
Thanks for playing along, fierce ones! Do tell your favorite products and secrets. Discover fall fashion HERE. And if you're the gorgeous type with an empty makeup drawer who prefers pretty decor inspiration, I aim to please…feast on THIS.
I independently selected products in this post—if you buy from one of my links, I may earn a commission.
Peace to you right where you are.
-michele
Shop for items you already intended to buy on Amazon RIGHT HERE, and also find home decor here to keep decor inspiration flowing on Hello Lovely!
Hello Lovely is a participant in the Amazon Services LLC Associates Program, an affiliate advertising program designed to provide a means for sites to earn fees by linking to Amazon.com and affiliated sites.