Serene Fall Color Palette Decor & Whispers From a Seeker of Timeless Tranquility will hopefully soothe you. It's the result of an accidental five minute photo shoot during a peaceful breakfast. I decided to stay offline and move through the day at a luxuriously slow and dare I say, elegant pace. I was rewarded with simple pleasures. There was time to notice the magic of flickering flames upon pretty pale Cinderella pumpkin flesh. Time to appreciate the beauty of vintage china and the exceptionally lovely images inside a new design book.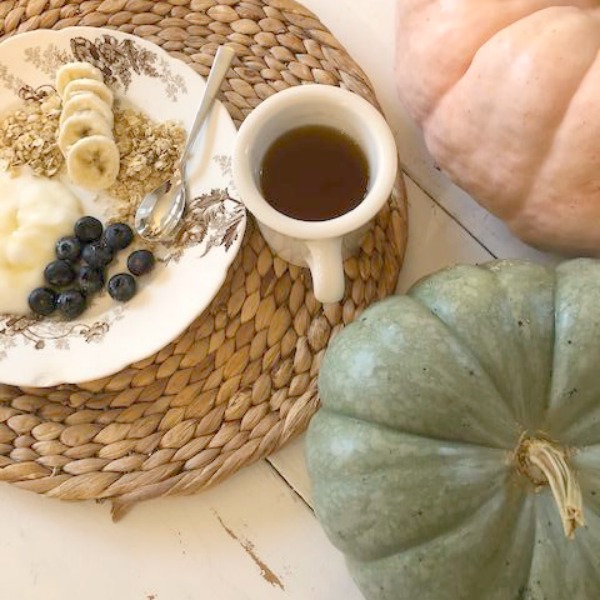 Serene Fall Color Palette Decor & Whispers From a Seeker of Timeless Tranquility
Blogging demands more work than you might imagine (thank you for your tolerance of un-lovely ads), and I treasure unplugged time more than ever.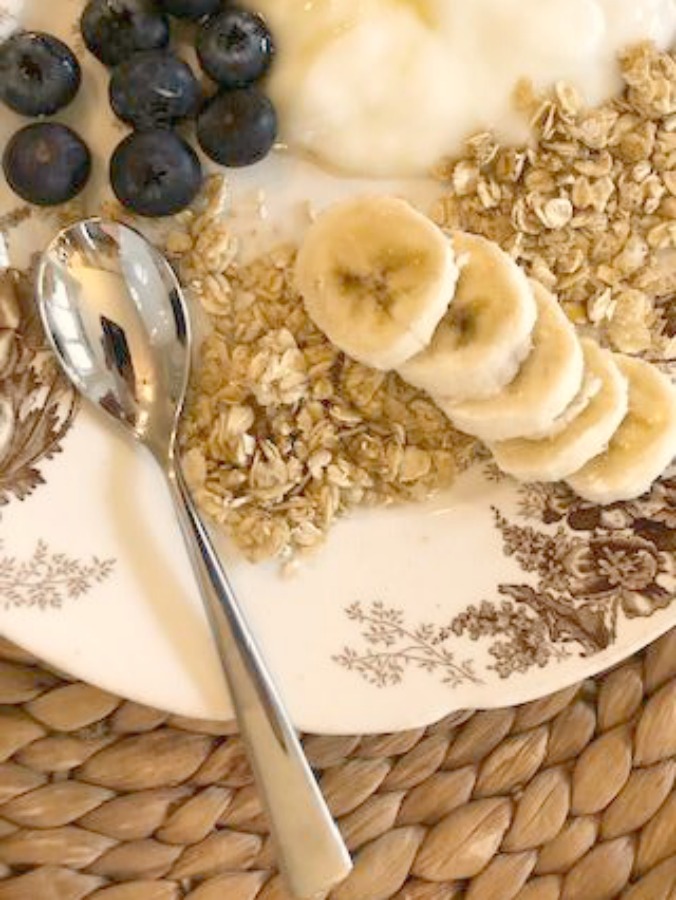 Even though I'm a little under the weather at the moment (flu shot + tetanus shot on same day = a little fatigued and off), I have made great progress with my Crohn's disease related chronic illness.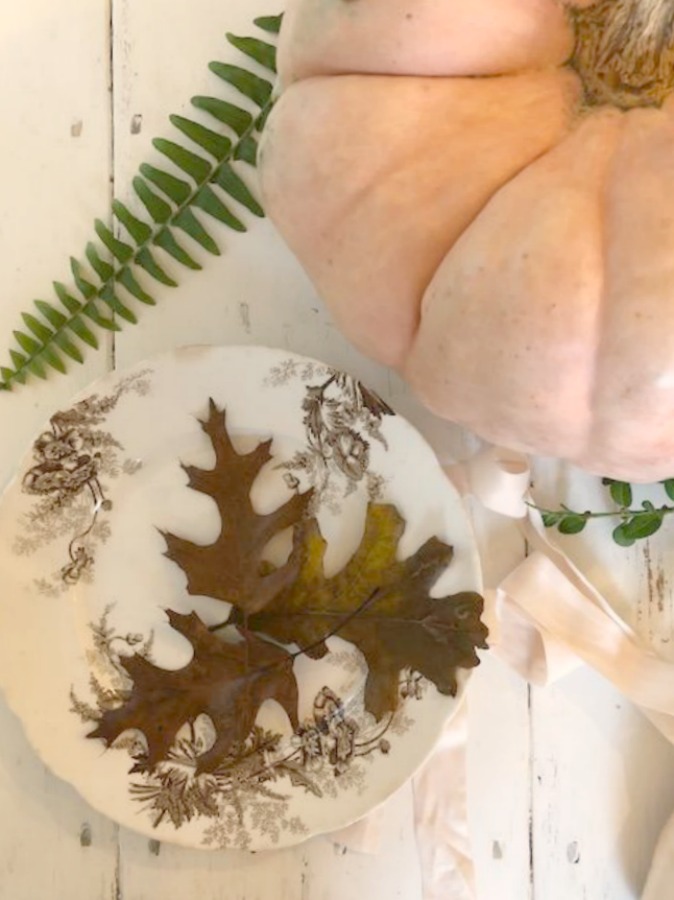 Yep. I have gained ALL my weight back, and this was not an easy task!
Life Has Been Less Than Calm
Since my body does not want to properly digest fats (and maybe proteins), I started a treatment for pancreatic insufficiency which is helping.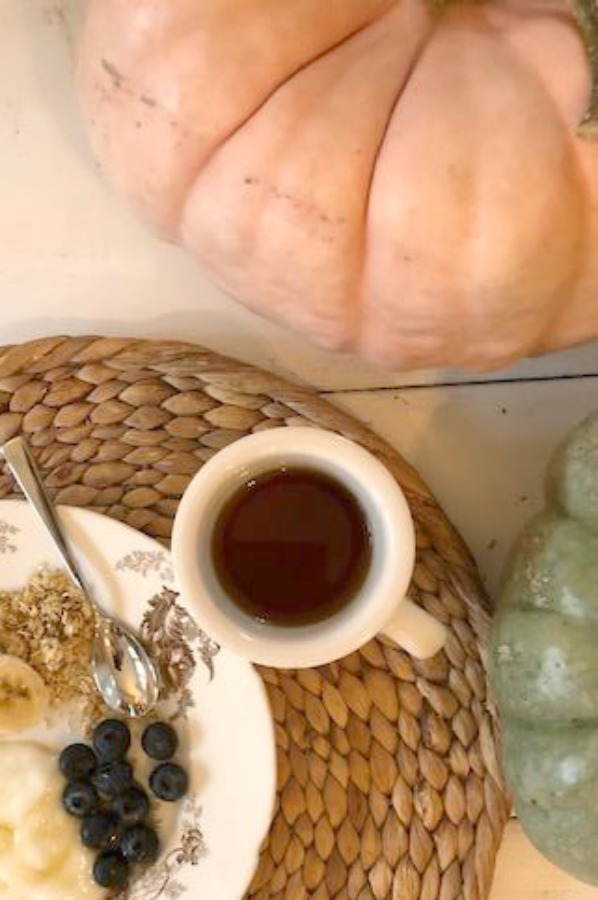 Adding more good fats to my diet as well as eating larger quantities and actually ABSORBING nutrients is a huge blessing.
Every woman over 40 I know struggles to maintain a healthy weight, and when I'm in remission from my disease, I understand the challenge too.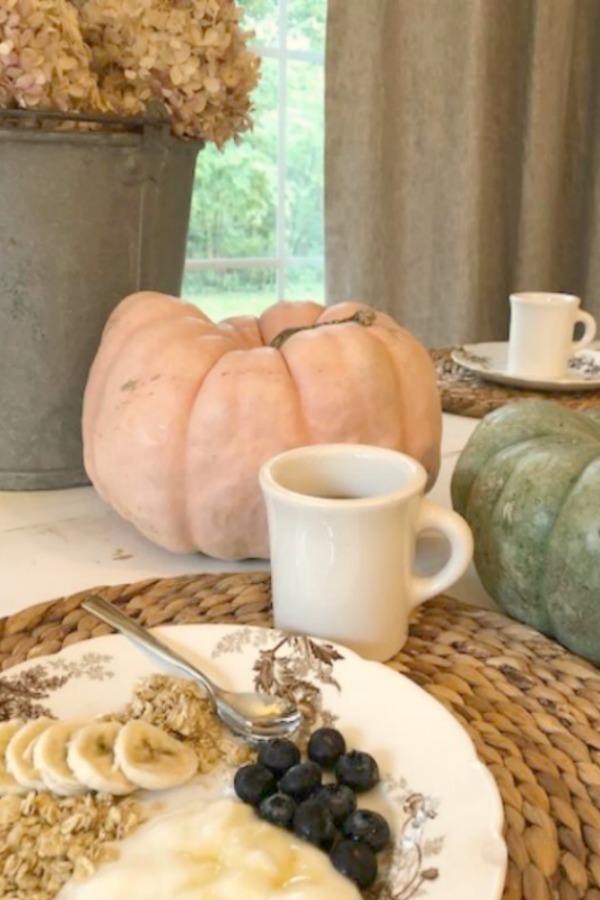 I am just so happy that I survived another nightmarish chapter and will have the opportunity to maybe get fat. 🙂 (My doctor cannot believe I bounced back like this so I'm inclined to think divine help and healing are near.)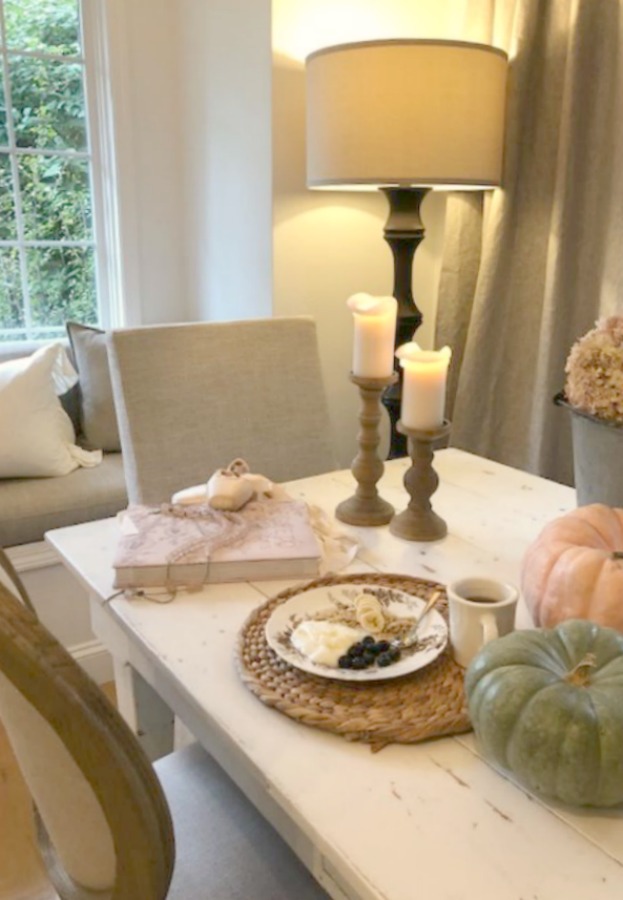 Calm Autumn Color is My Happy Place
The quiet fall color you see here feels like home to me even though I adore visiting color away from this cottage.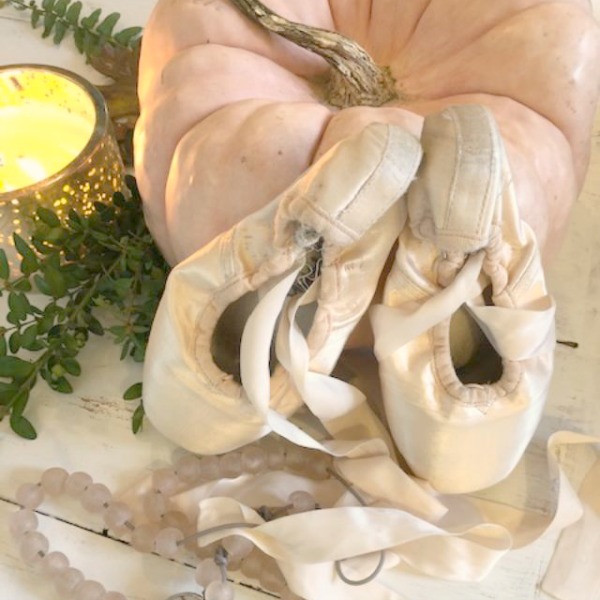 I picked up the pale European pink pumpkins at the grocery store only to discover they closely match my pointe shoe collection.
For a few minutes before I snapped any photos, I watched the winds stir the trees in our backyard. Then I checked out the front:
After pulling on my boots and heading out to collect a few leaves from the ground, raindrops began to fall upon on me as I knelt in pajamas and wellies.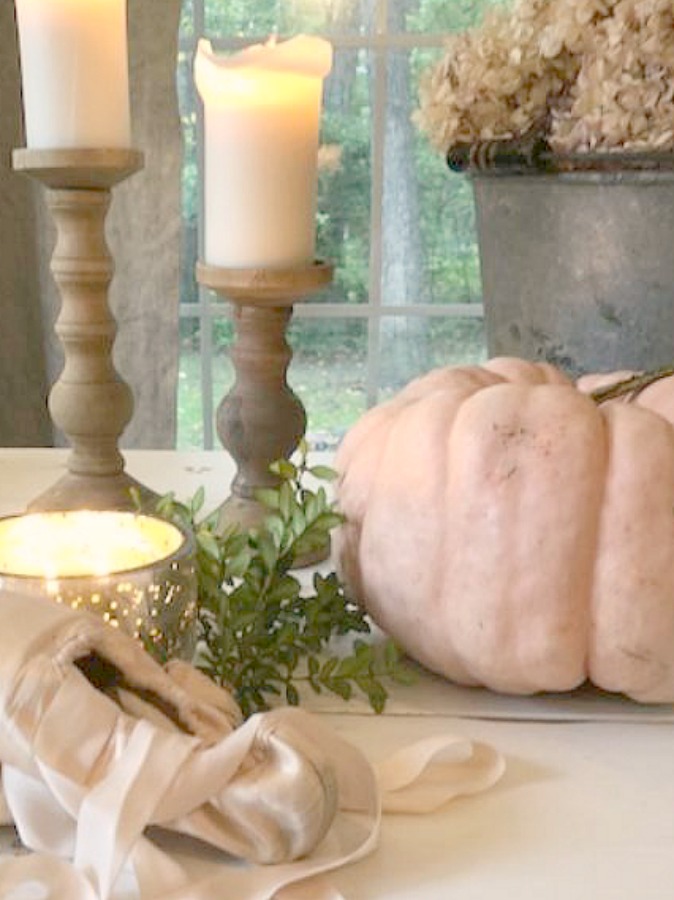 The sudden rain shower was so consistent with the experience of living here in Northern Illinois with fall weather as moody as I am.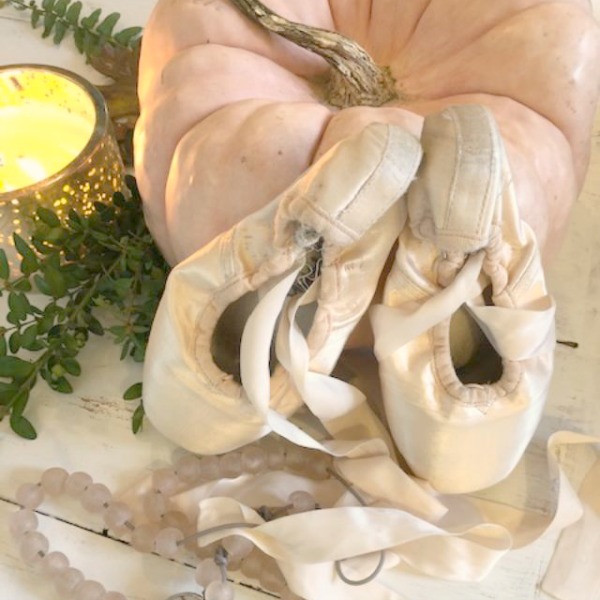 Fall Weather & Life Are Always in Flux
Folks who live here are crazy about autumn, but the truth is, it breezes by in a flash, morphing into frigid wintry grey days quicker than grass through a goose.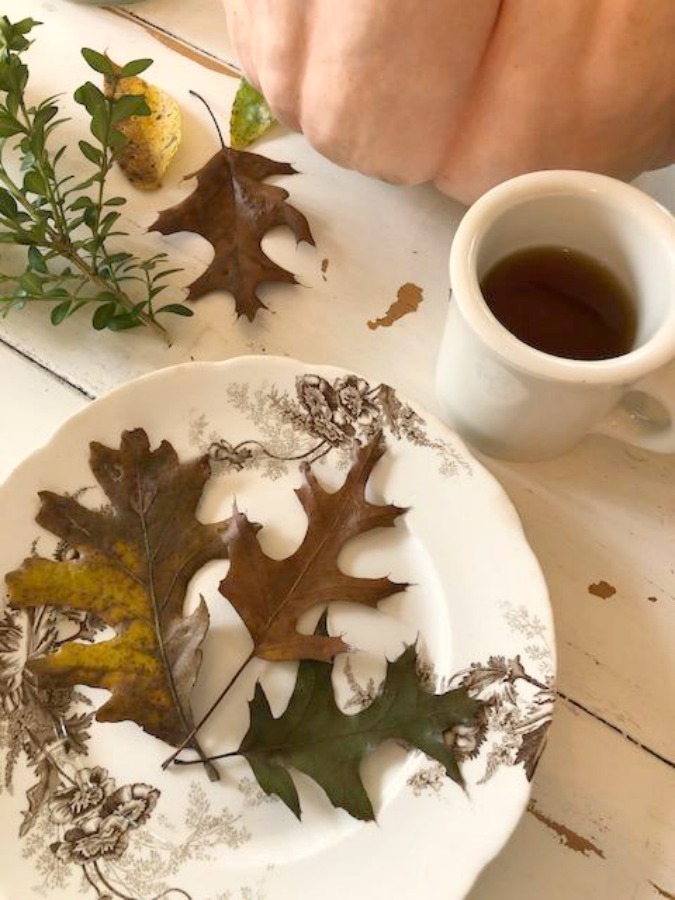 So if we don't get out in it or slow down enough to savor walnut and oak leaves letting go, hot apple cider sipping, and little pumpkin altars in the world, it's bound to dance on by.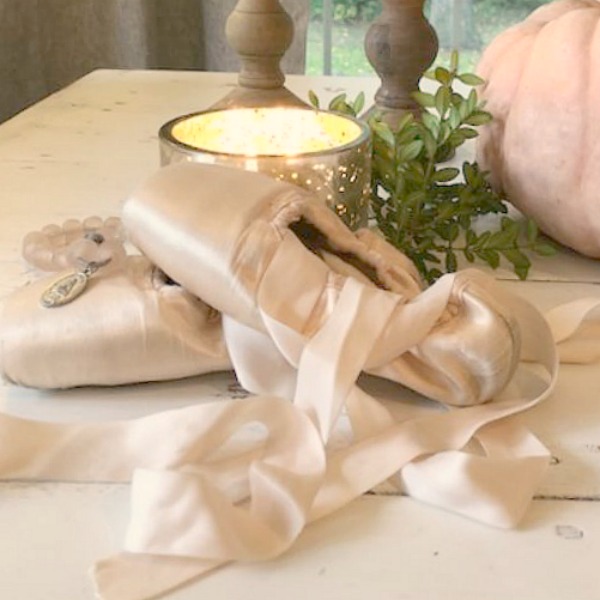 I'm so thankful for what I've got, friends. To be this rich in love, wonder, and imagination is to be bathed in the gentle, candle-lit colors you see here.
For me, these hues are never dull or uninteresting. While they are lightweight and ethereal, I find them as comforting as smooth silk, nubby linen, and sumptuous velvet.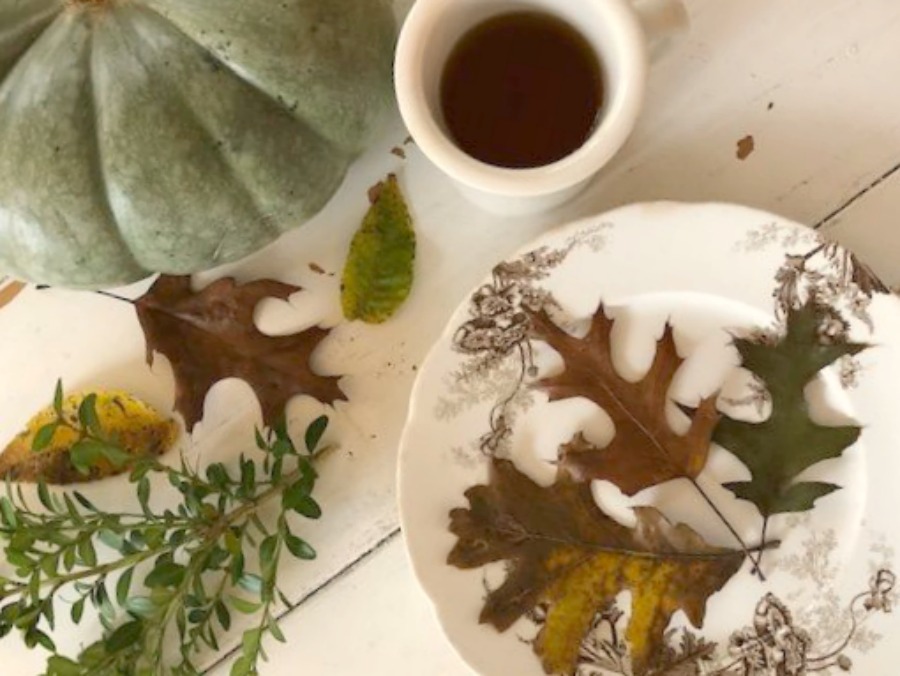 Pale Pink Glass Prayer Beads
Did you notice my pale pink prayer beads in the mix? For a season, I created these necklaces with tumbled glass beads from Africa and collected vintage religious amulets.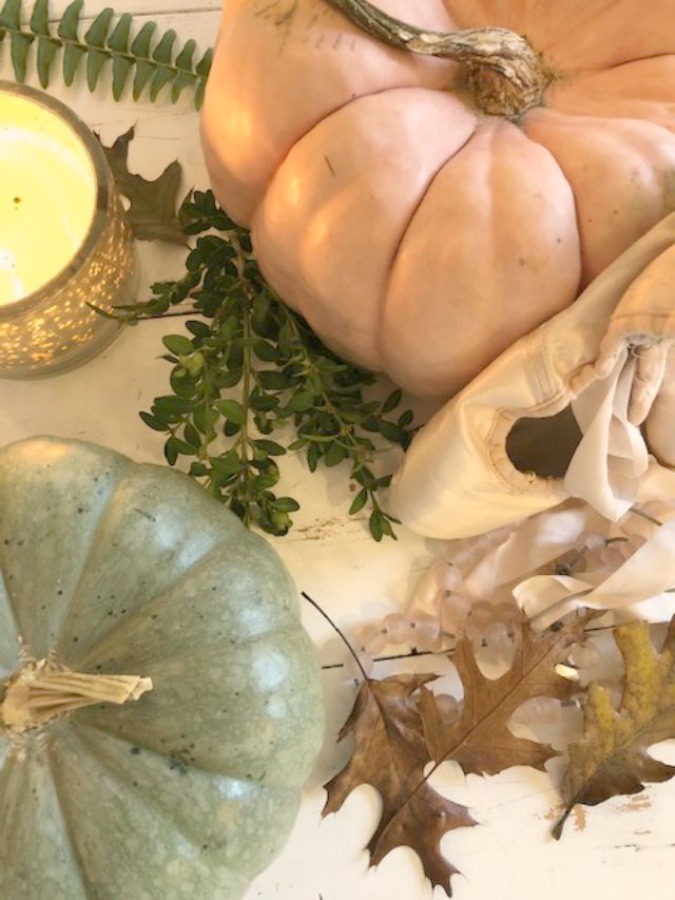 If such textural beads encourage and remind us to pray…well then, what could be more lovely than that?
Just a small word about prayer since it has been taking a beating lately in various social media spheres (for example, some folks conceive of prayer as the opposite of action).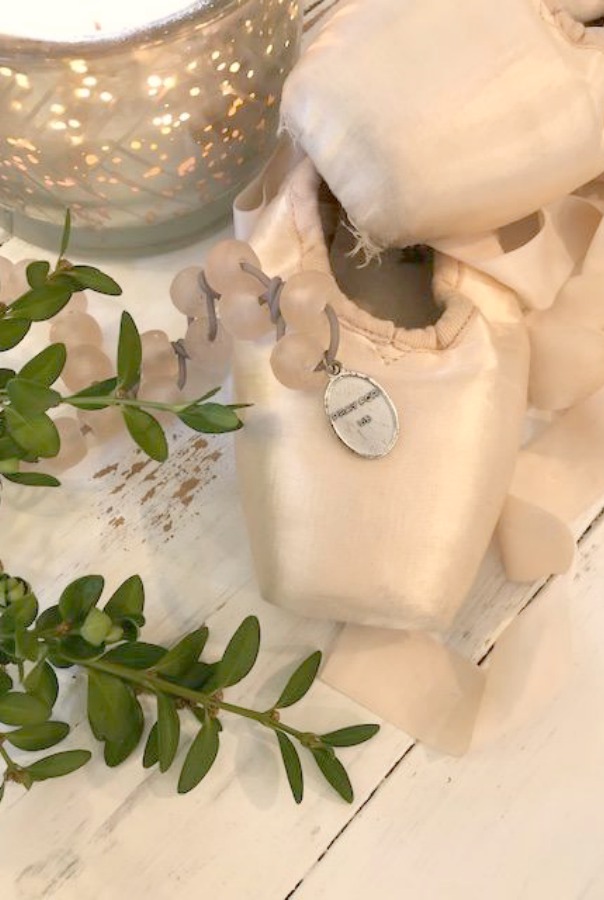 Autumn's Reminders to Let Go
Prayer is not inactivity for this girl.
Rather, it's a very energetic, powerful, mysterious, and treasured rhythm in my life. While many of us tend to pray when we come to the end of our resources and require help, it is possible (though perhaps challenging) to live in prayer as Jesus and saints before us did.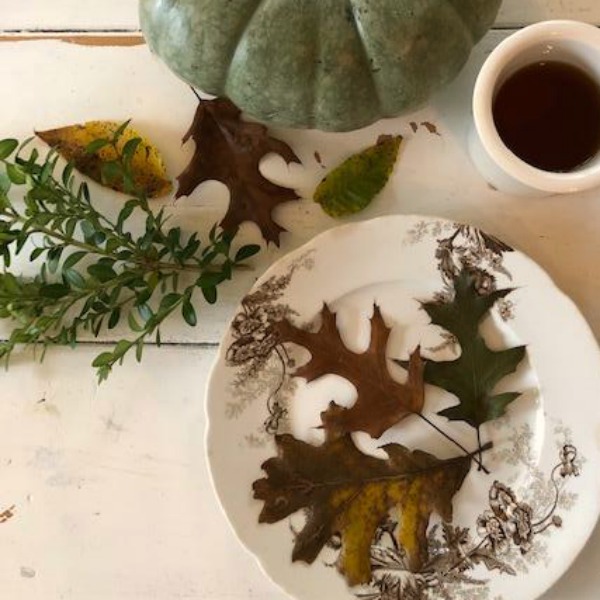 Paul talks about it in Philippians as an emptying, which makes so much sense to me. As I grow older and wiser, I find that emptying myself (in meditation for example or prayer) is a powerful surrender.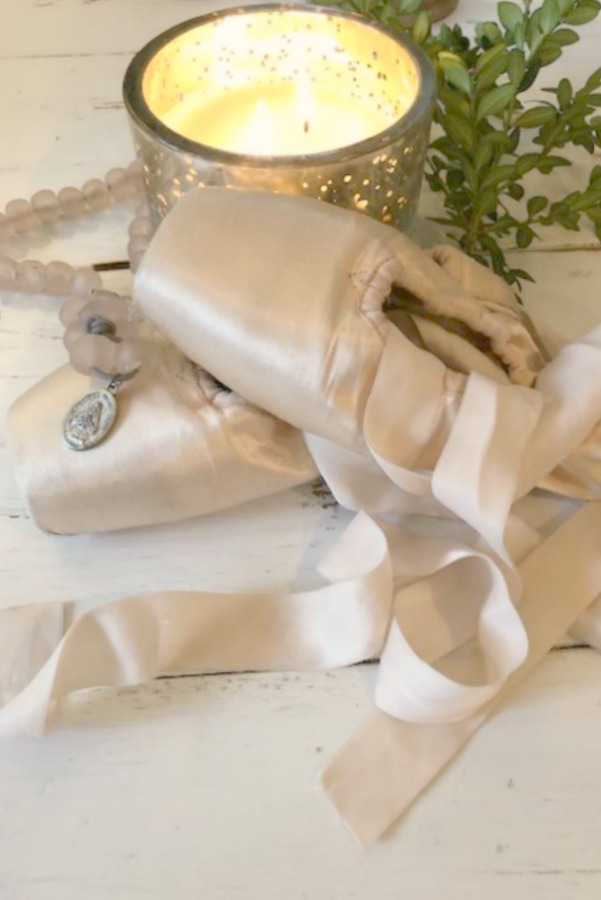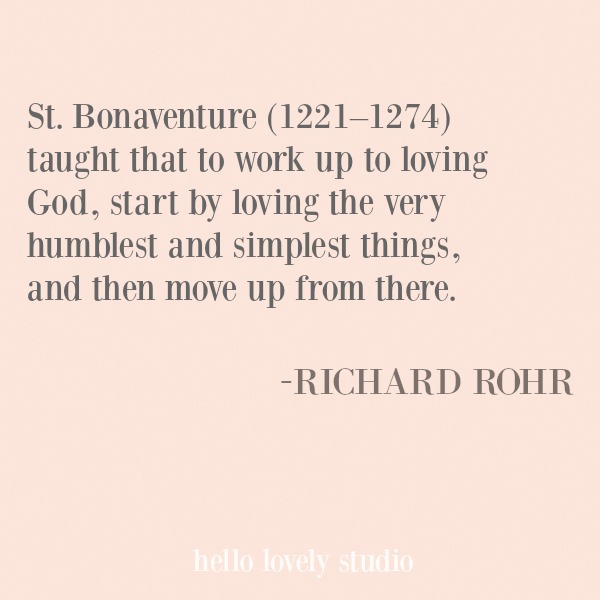 Oh these humble little leaves drifting from noble oaks have much to teach.
And even if you live in a land absent of seasons, surely nature is leading you to deeper truth too.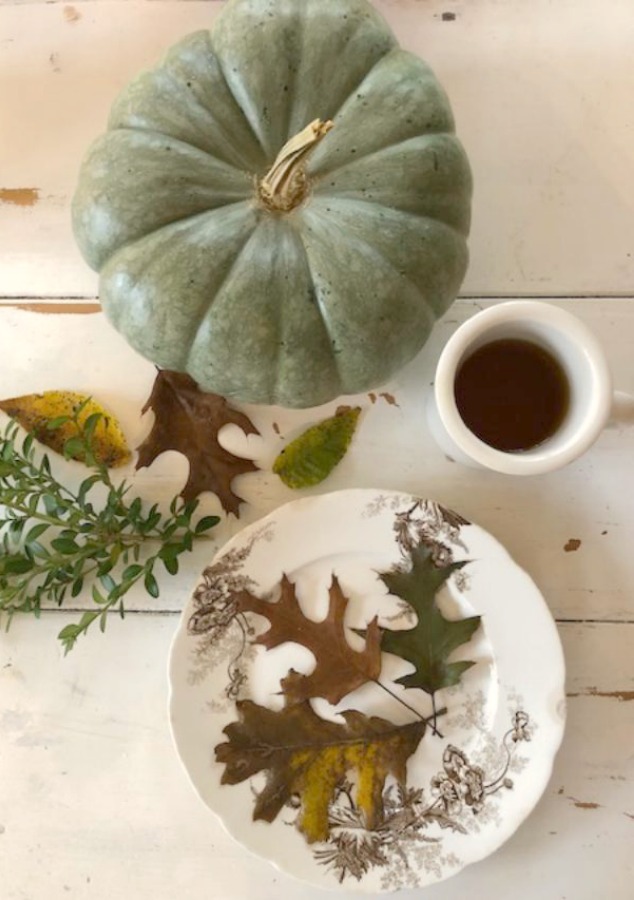 Learning to Recognize the Sacred
Because in my experience (as Paula D'Arcy has wisely said), God comes disguised as your own life. And not simply the shiny happy parts. All of it. The messy, complex, heartbreaking, painful bits too.
What do we do with God as He comes?
I don't want to run away. And I find I must consistently get out of my own way to allow reality to be reality.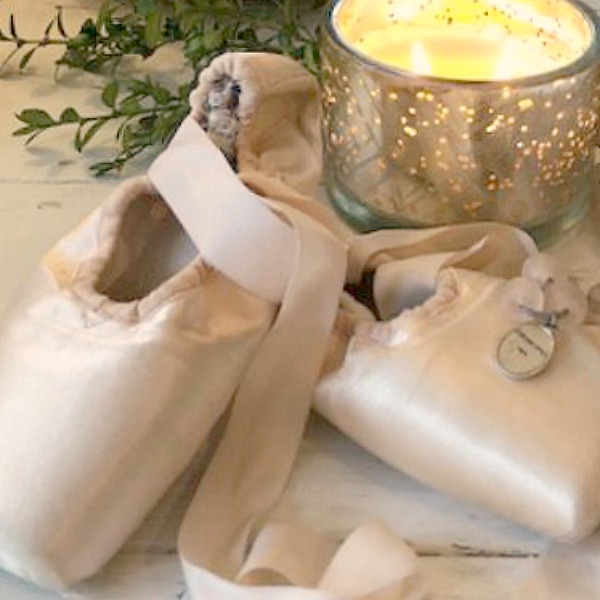 Secrets from a Seeker of Timeless Tranquility
Can I tell you a secret about an extraordinary moment experienced two months ago after a not-so-good doctor appointment when I weighed 88 pounds and struggled with intense irritability most of the time?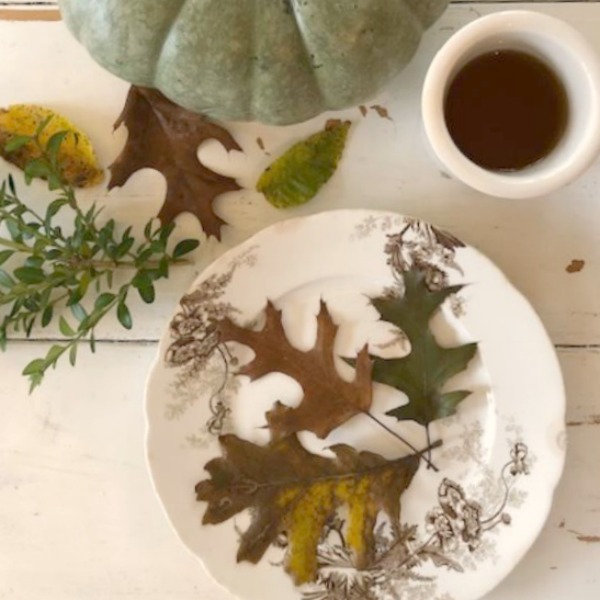 On my long drive home alone from the doctor, my heart filled with warmth and light, in a fresh way I had never known. I tried to reconcile what was happening–why I was so calm and not at all fearful–what the meaning of this tranquility might signify.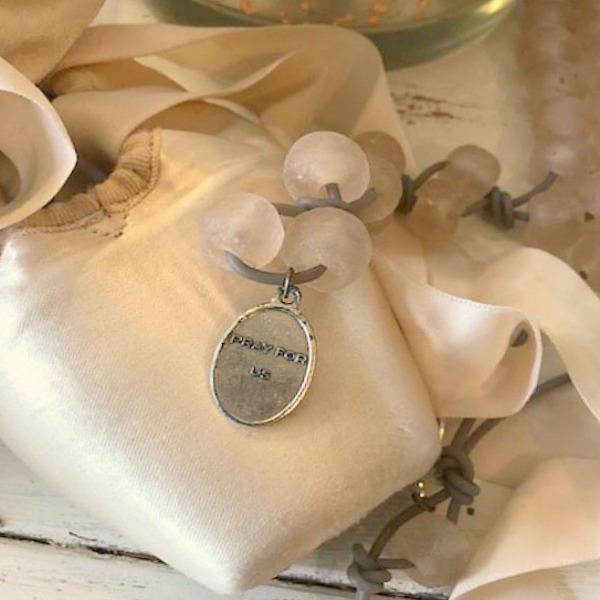 It only took a minute to recognize it.
JOY. Pure and tender whispered joy without any hoopla or trappings.
And I don't know if this makes any sense to you. But gentle peace bubbled up into consciousness as a lovely, consoling, delicious, effervescent champagne for the soul.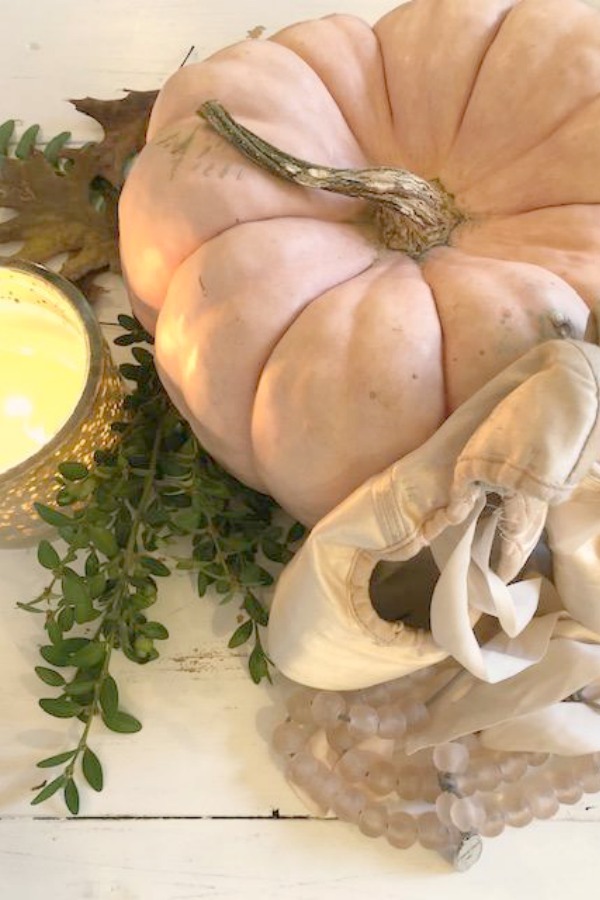 Sometimes When You Lose, You Win
If my health were to improve…yay! If my health continued to decline…okay, because I have already grown old with the man I love and with children who have become my friends.
There was this sudden knowing that I COULD NOT LOSE, and its intensity could not be pierced by any resistance from logic or emotion.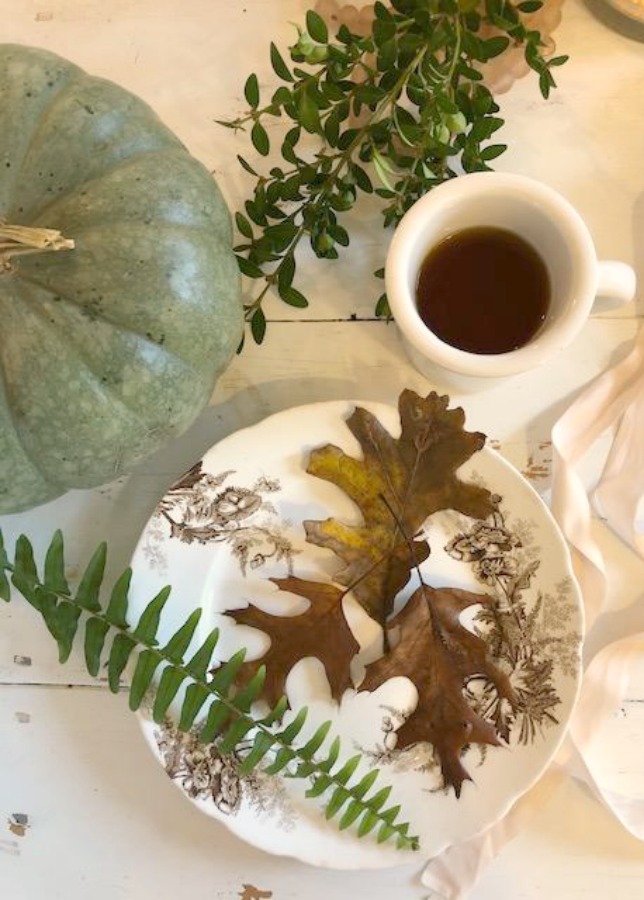 I called two of my people to celebrate. (By now I know that if I don't somehow claim or rehearse them, supernatural consolations fade quickly from memory…and I also know more spiritually evolved mystics might tell me to hush and ignore consolations which may be created by my very own ego.)
I don't know anything at all, but I wonder if this knowing is the gift of holy indifference because…oh, the freedom it bestows!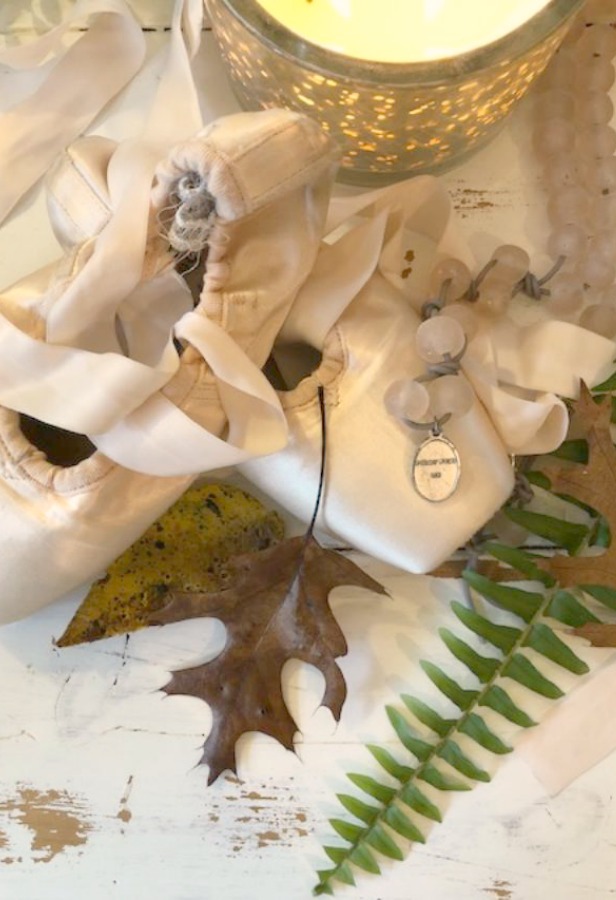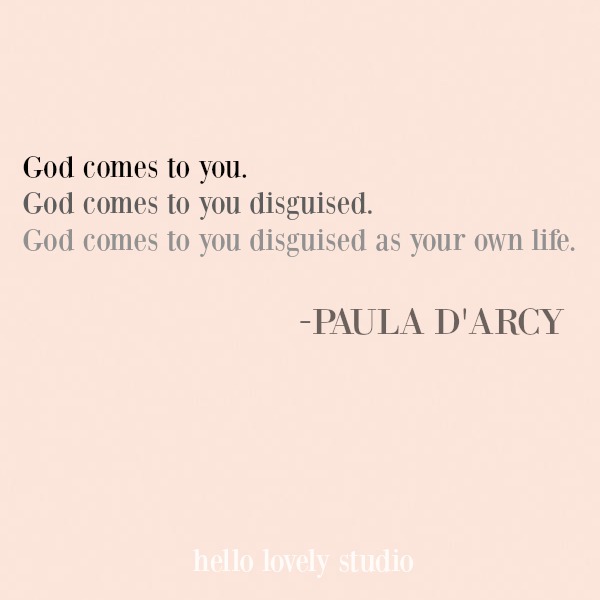 All is Calm
I am going to be just fine, whether healing stays or healing goes; come what may, cure or no cure.
Because Grace has taught my heart to sing. And Love is alive and moving like an invisible eternal current.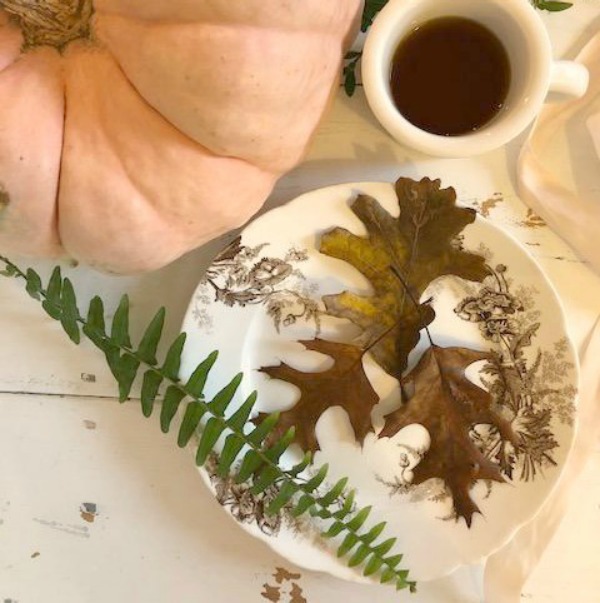 Let the strong winds blow and carry me: a holy indifferent architect of Cinderella pumpkin altars, a seeker of the timeless and the tranquil, a trusting little oak leaf imperfectly pirouetting through the autumn air.
Peace to you right where you are.
-michele
p.s. If you have a moment, enjoy a bit more inspiring serene calm fall color in my last post spotlighting talented bloggers.
I independently selected products in this post—if you buy from one of my links, I may earn a commission.
Doormat
Shopping for items you already intended to buy on Amazon RIGHT HERE (not just items mentioned in posts) or home decor keeps decor inspiration flowing on Hello Lovely!
Hello Lovely is a participant in the Amazon Services LLC Associates Program, an affiliate advertising program designed to provide a means for sites to earn fees by linking to Amazon.com and affiliated sites.