I have been meaning to share a personal post with updates. After all, readers of this blog are not simply random shoppers searching for paint colors. You are friends who have followed for years, who pray for me and my people. And you are kindred spirits who send peace, hope, and love that reach me across fiber optics.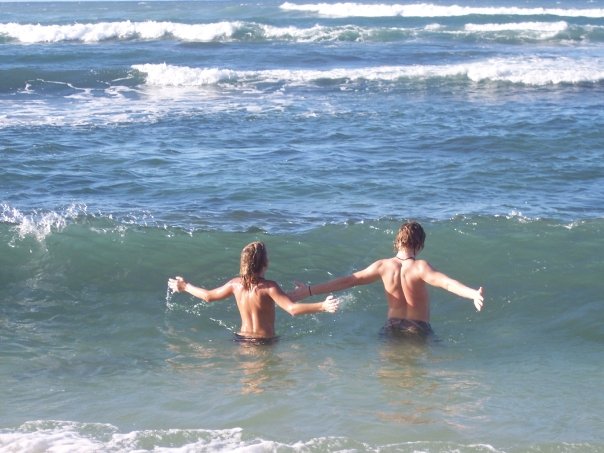 Though my imagination is wild and my will is strong, I could never self-create the buoyancy and soul-centering assurance that arrives as a result of your prayer. It is indeed Providence moving, holding, and sculpting us into new creatures with greater capacity to cope and GROW. Growing in wisdom remains my desire.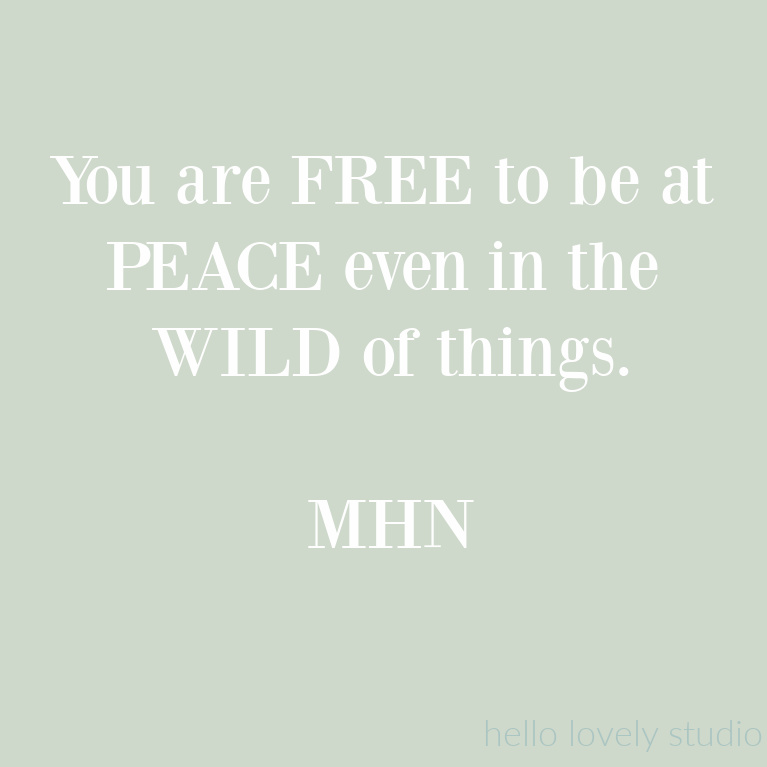 It is taking a great deal of effort to share any of this because I am vulnerably still in it, and I know it will take time to see the glory working all things for good.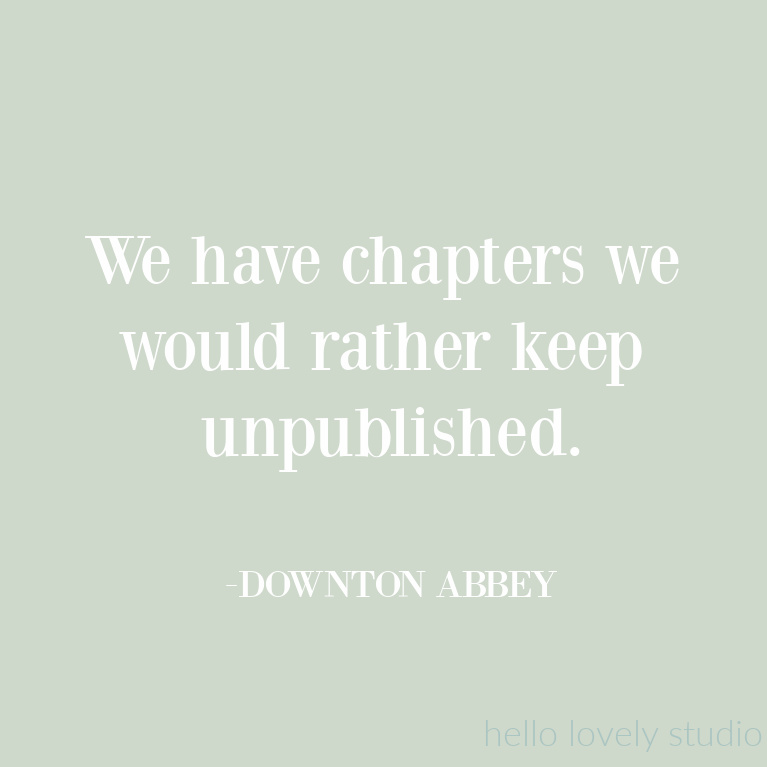 Summer was a beast, and life grew very hard. In late July, we were losing Tina, a dear, strong, healthy, vivacious member of our family in Arizona, to the virus. As Tina's condition worsened, I was at the side of our firstborn son in ICU after his platelets dipped below 20.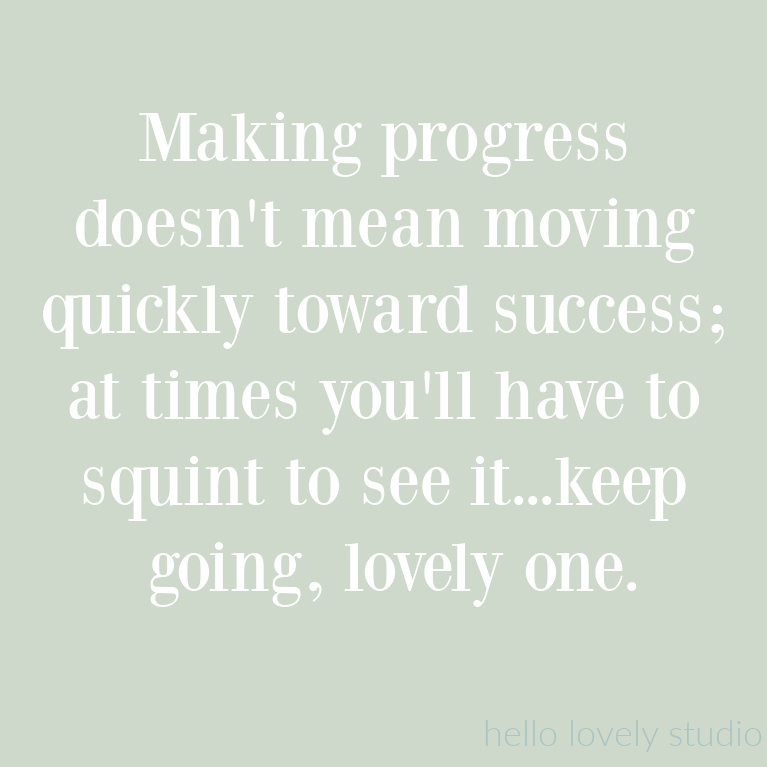 He had been suffering through a life-threatening, rare syndrome caused by an E. coli infection. Toxins in his blood created a nightmarish condition. While his blood could not properly clot, the disease was also busy causing mini blood clots to form and travel to his heart, brain, and kidneys.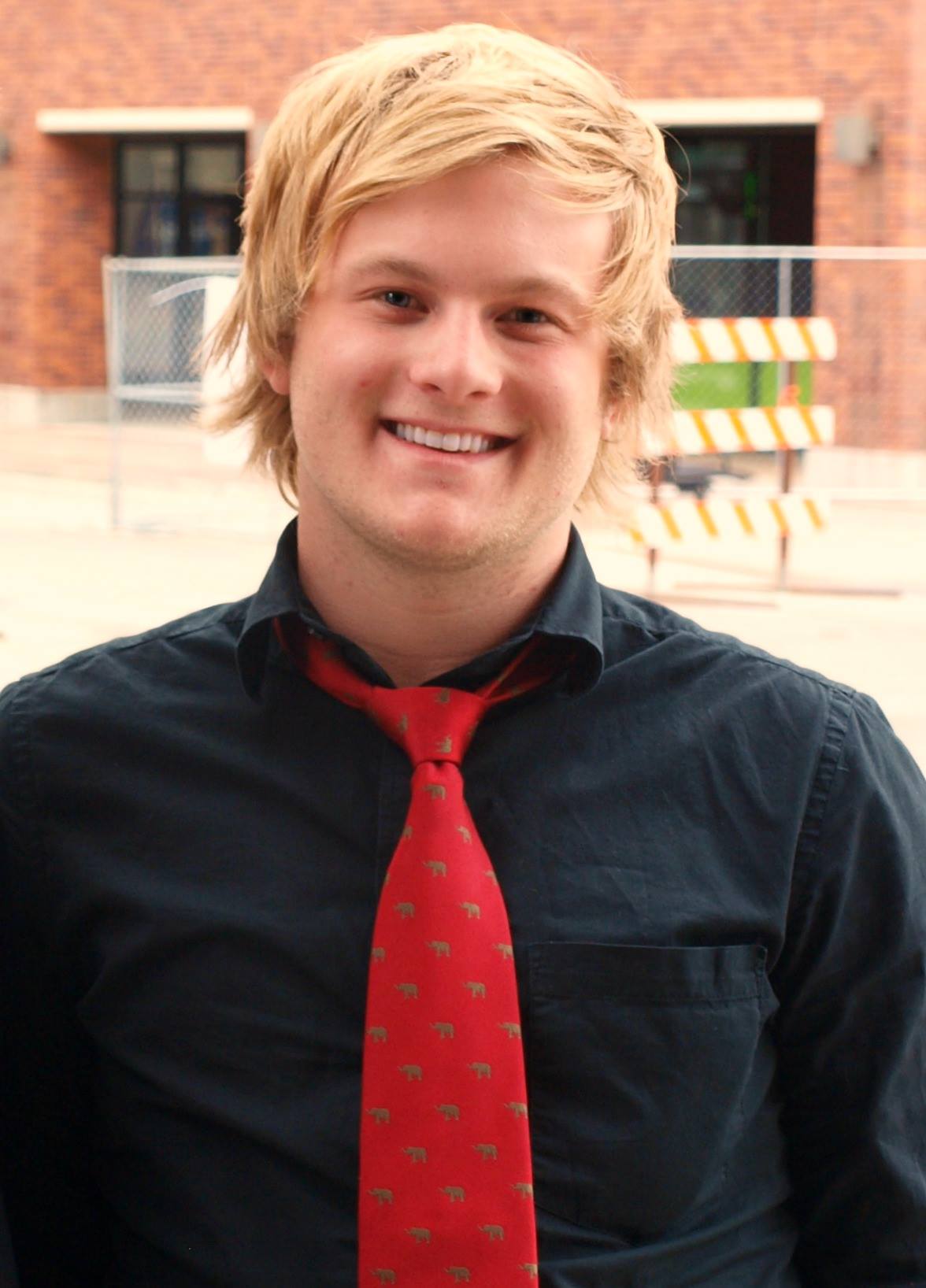 With the pandemic, hospital rules are rigid, and family is not allowed to stay the night in ICU. But I felt compelled to pray over our son through the night as he battled, breathed, and slept. As pouch after precious pouch of donated fresh frozen plasma arrived like hope, I prayed our boy could hang on as we waited for a team to arrive for the first of many plasma exchanges.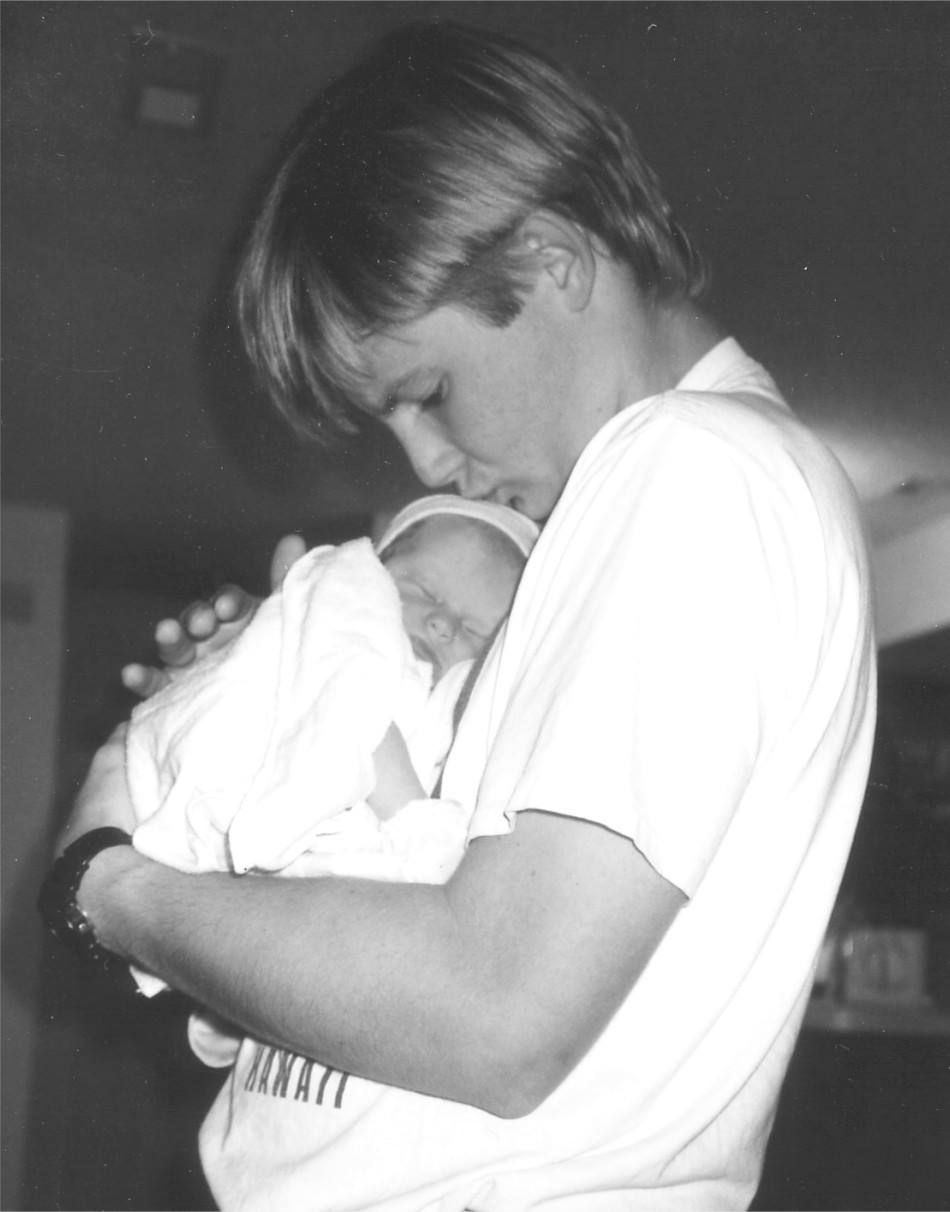 I wasn't pushy and said little to the nurse and doctors. But when asked to leave, I removed my glasses, let my eyes lock with theirs, and simply whispered, "I need to be here."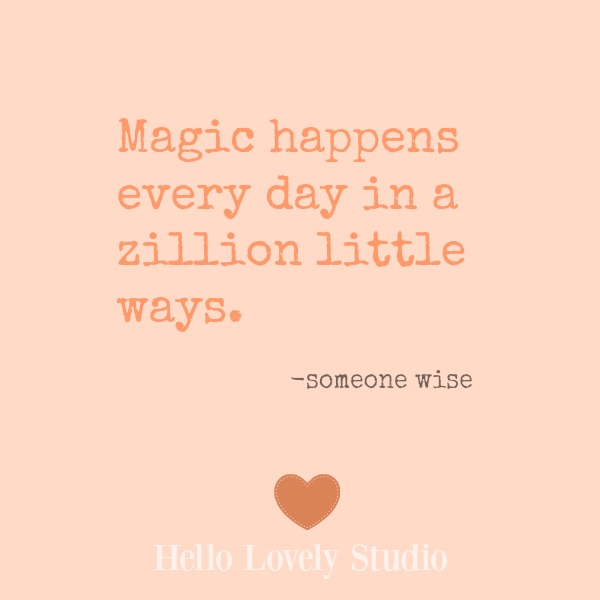 What a blessing I was allowed to remain! In spite of my pancreatic illness, I didn't grow weak or tired. I stayed awake all night in constant contact with my Arizona family by text. My texts were mainly composed prayers for mercy. We sat in the fire, in the house of grief, together, collectively joining our hearts in surrender. It was excruciating.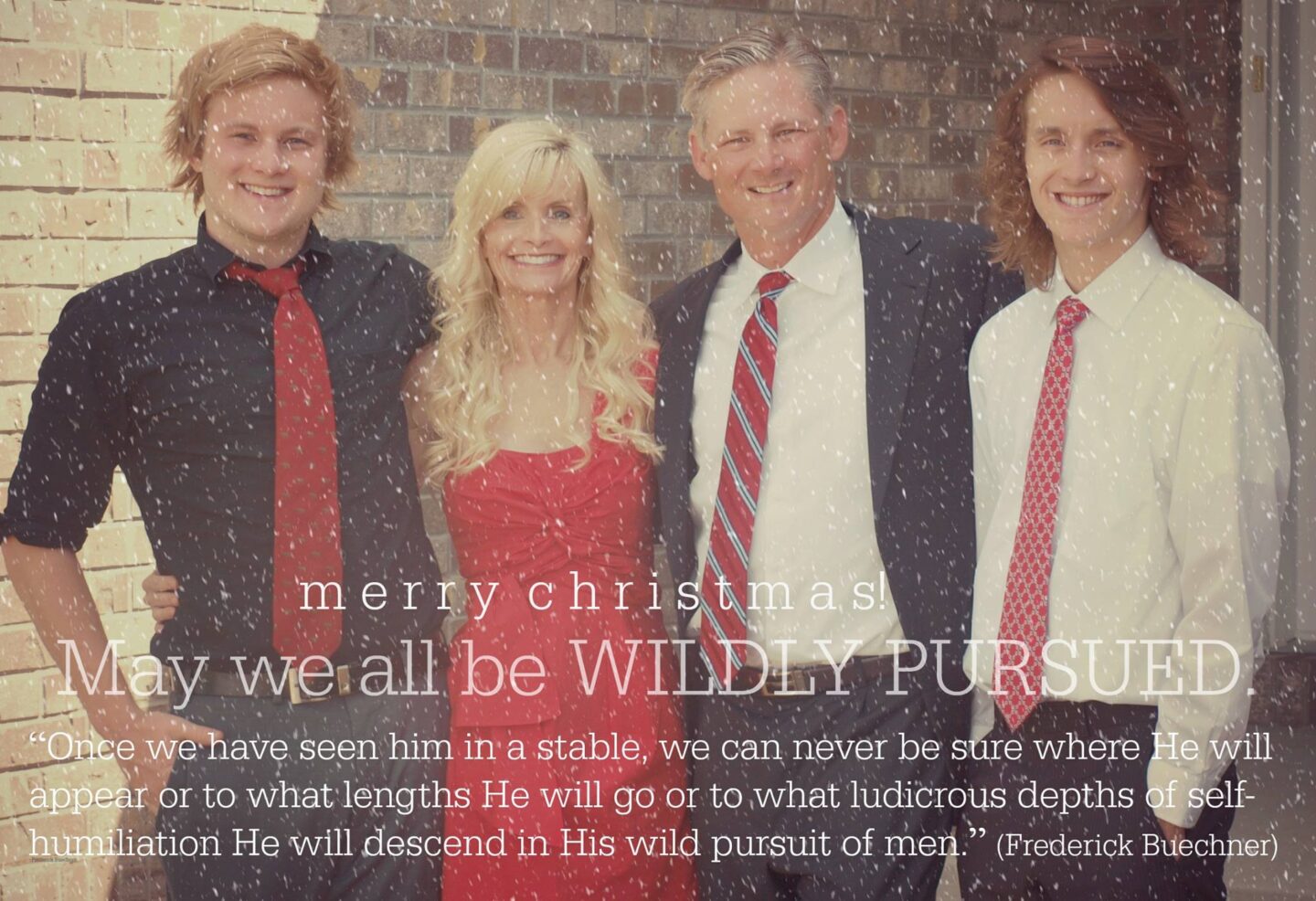 Word came in the wee hours that Tina passed away peacefully. A couple of hours later, our son received his first of many plasma pheresis treatments. He remained hospitalized for a week as he began chemo and the challenging journey with a rare blood disorder.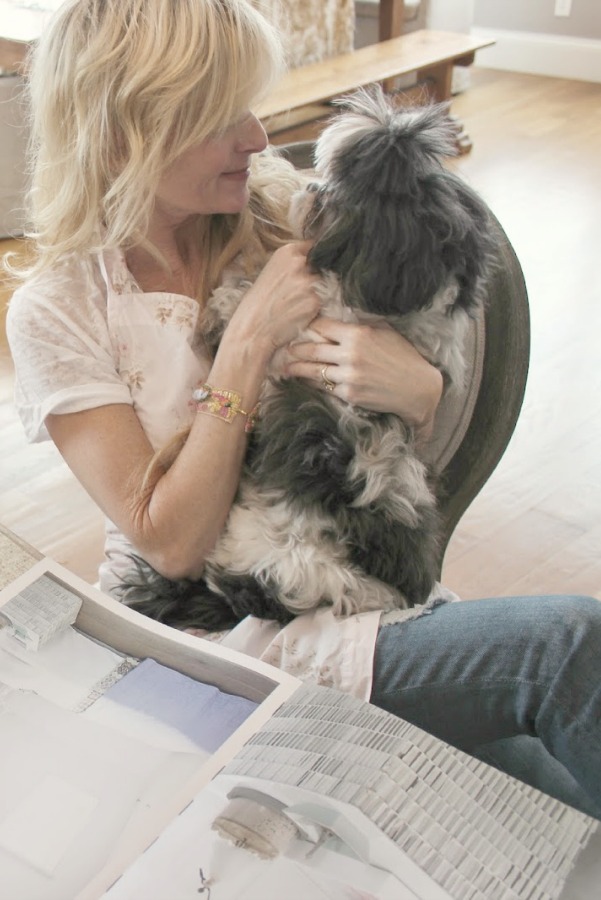 As I type these words, five weeks have passed since he was discharged. He is not improving in any linear way as he is still weak and plagued by side effects of steroids. But we are so thankful for the team of doctors and plasma donors who saved him.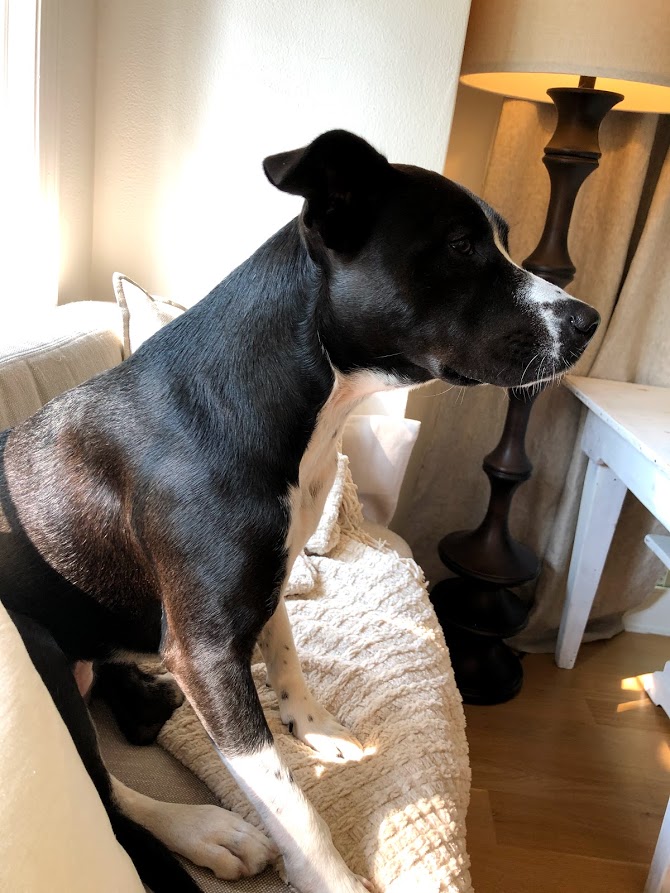 A storm is picking up outside. A lanky Dane-Pitty-Mix rescue named Eve who belongs to our younger son, is oblivious to the thunder, asleep at my feet at this moment, sighing gently as she dreams.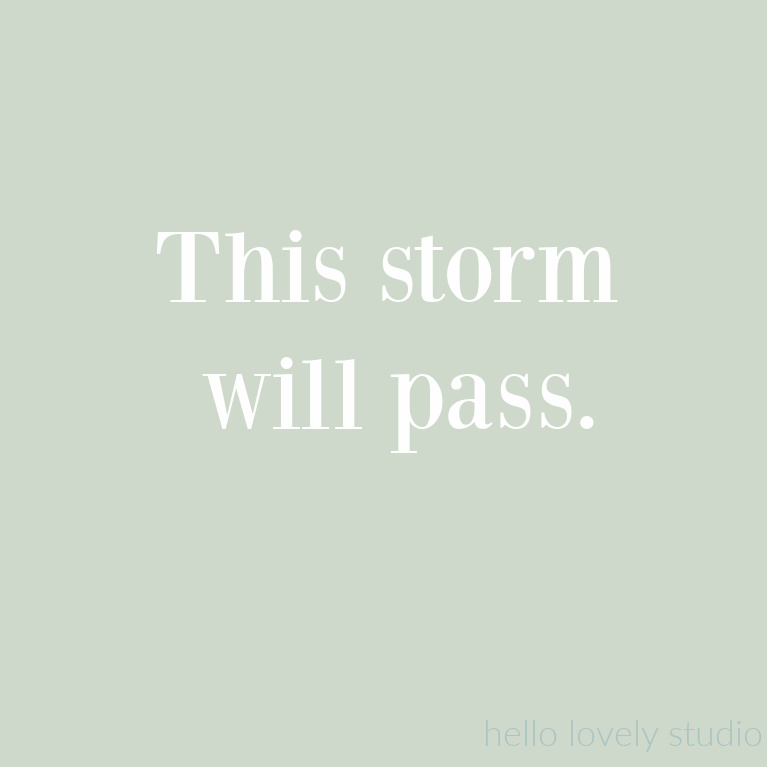 What scenes flash through her dreaming mind? I'd like to know. Surely they include sticks, twigs, and branches she lives to gather from our woods when she visits. If I acquiesced, she would sprint to retrieve large vaulted branches, over and over until…well I don't even know since my experience with creatures this agile and large is limited. I guess until one of us collapsed (and chances are, it would first be me since at 89 pounds with pitiful muscle tone, I am no match).
My grand-doggie is all mine at the moment since that son is attending a friend's wedding, and I'm the sitter. She has totally won me over, this shedding love magnet. Oh how she helps me stay in the moment where all the fruit is. I am even looking at the trees with fresh eyes and joy. She teaches us so much about trust and compassion. Eve models the grace of a loving God who (as Paula D'arcy beautifully articulated) comes disguised as your life.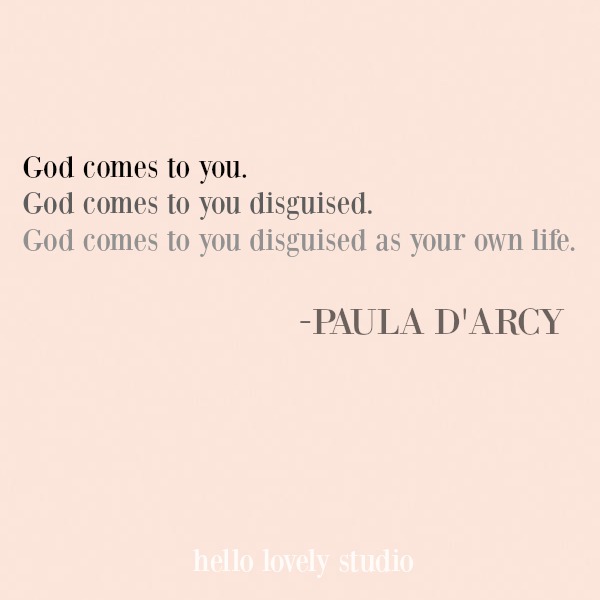 If you have never conceptualized God in such a way, I highly recommend it. It helps me to allow reality to be reality and somehow live in prayer with less inner resistance. I don't have to fear what is coming next in life, because I know it will be more God in disguise, ready to prosper me, ready to offer another invitation to learn to love.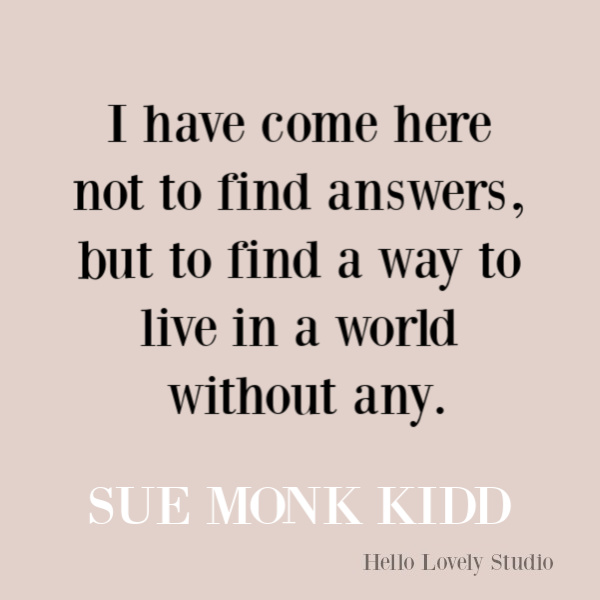 My health seems to be improving in spite of this stormy pandemic summer's grief. The results of several GI procedures were encouraging in that my Crohn's is in remission, and my pancreas looks normal. Since I only occasionally drink alcohol, the bouts with pancreatitis (after gallbladder removal two years ago) have been a mystery.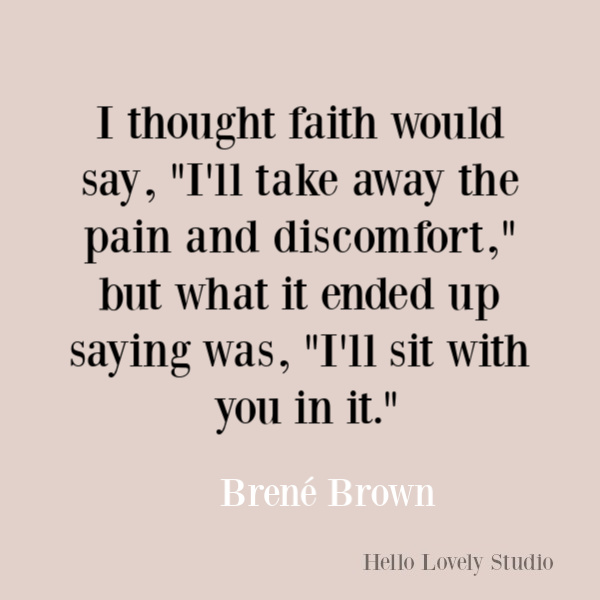 My painful daily attacks seem to be the result of a rare pancreatic disorder (SOD), and I currently take several prescriptions to manage it. It's hard to imagine how a tiny muscular pancreatic valve could cause such chaos, but it can. Since my GI doc doesn't see patients with SOD, I'll soon see a new specialist for treatment. My weight is low since I can't tolerate much fat (5 grams at a meal is about my limit). But what a blessing it is after a month of daily attacks, to experience less pain.
Tina's body was flown to Chicago, and her beautiful funeral was live-streamed so we could attend virtually. Since our son's immune system is completely shut down with chemo, we could not and cannot risk bringing home germs or infection as he is in our care. He sees a hematologist weekly, and sometimes the lab numbers look good, and other weeks there is concern.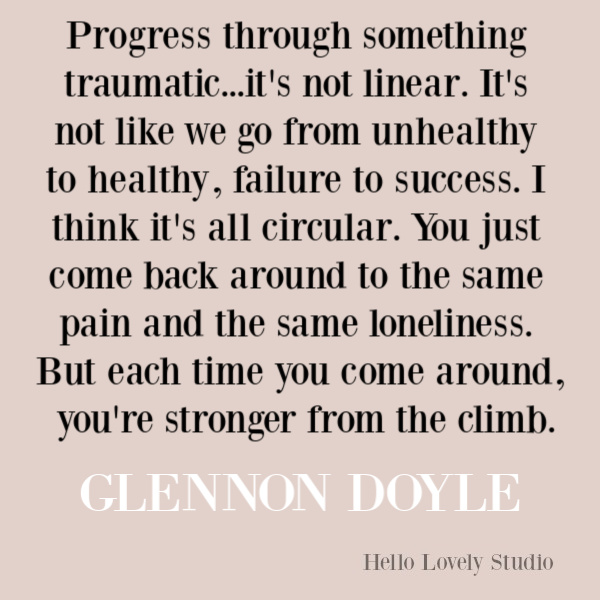 We can't see what's ahead, Can't know if he will make a full recovery. But because we have learned to trust when we cannot see, we have hope. We have learned to live moment by moment.
When I reflect on the trials and shadows of July, I can hardly believe the obstacles and assorted sub-dramas in addition to the pandemic that came as Tina and our son fought to live.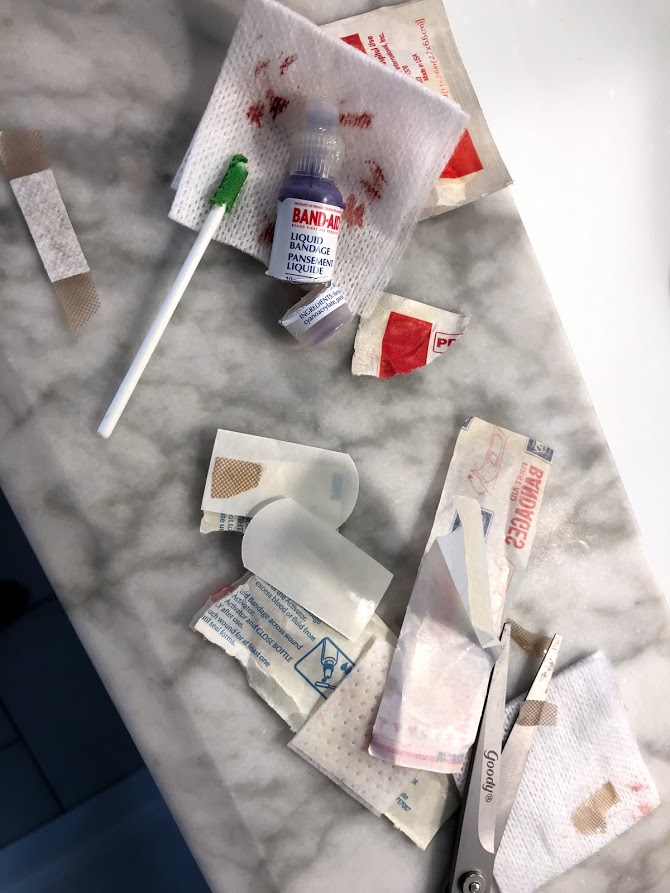 I suffered through painful attacks every single day that could only be prevented with fasting. Three more family members in Arizona had their lives turned upside down when they were diagnosed with Covid. Just before his illness, our son bought his first home, and on the morning of the closing, he was in so much pain he could not lift his head. With sheer mother strength and supernatural adrenaline, I manually guided him into my car and drove to a bank where a power of attorney document could be notarized so I could represent him for the closing.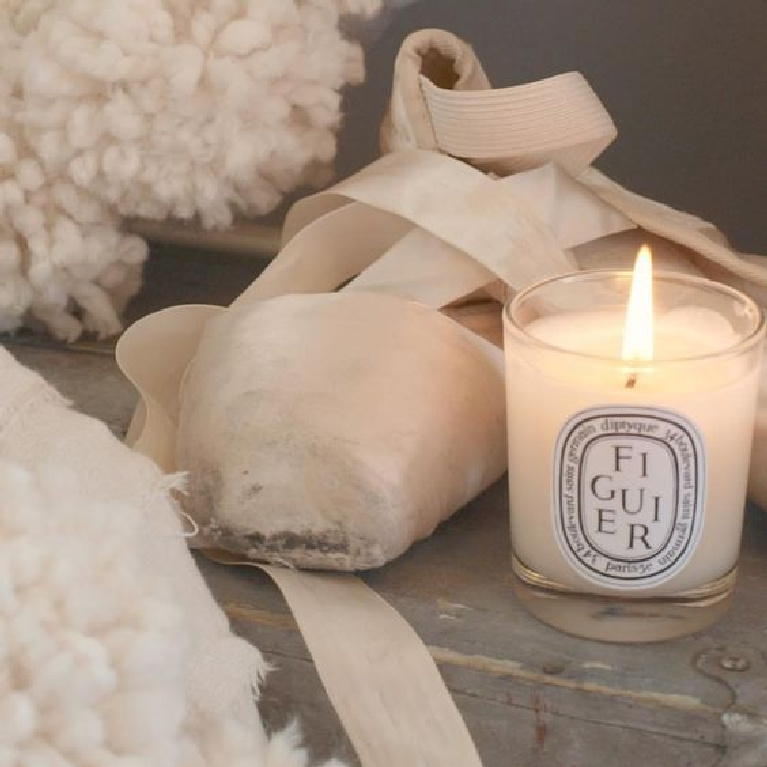 The closing that day came with complications and stretched long since the home was in foreclosure and sold by the bank. It was the day before my colonoscopy so…yes, on the very day I was prepping for my scope, I carried around a 200 lb. man, put him to bed, and then spent the rest of the day buying him his first home while having constant diarrhea.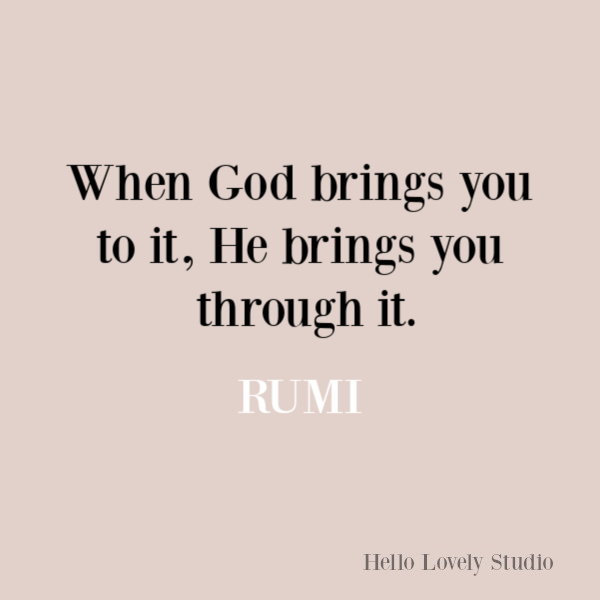 If we had known what the future held, a turn-key property sure would have been nice. But our son smartly purchased a filthy fixer upper disaster with no appliances (at my urging!), oh boy.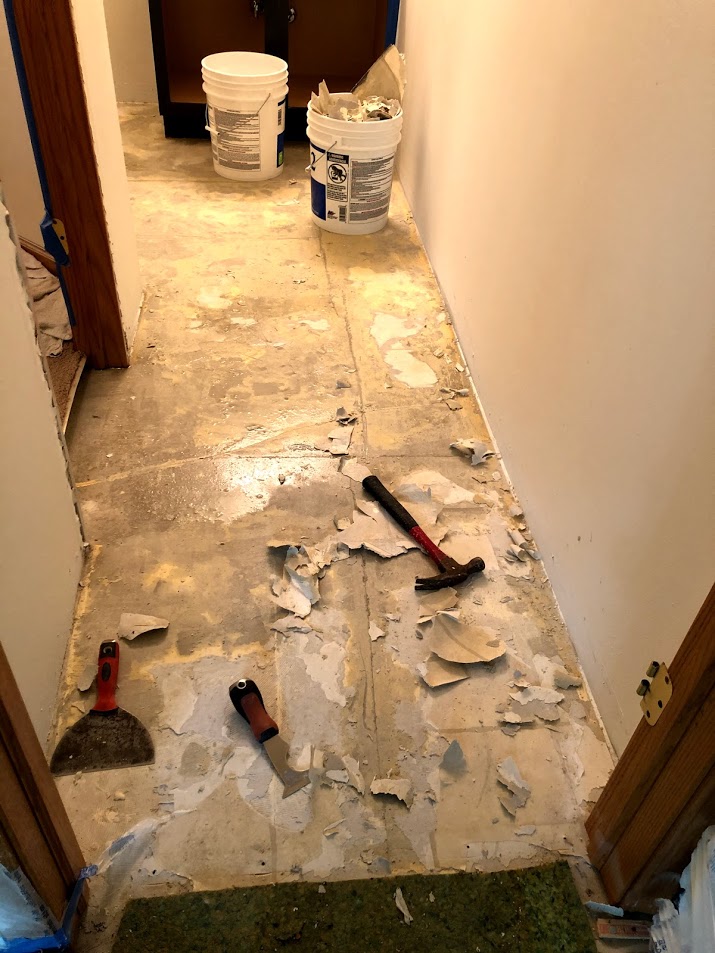 Even though the plan was for the three of us to happily gut and renovate his condo together, it became a labor of love. We have met many neighbors, and one of them, an elderly woman next door, is particularly precious.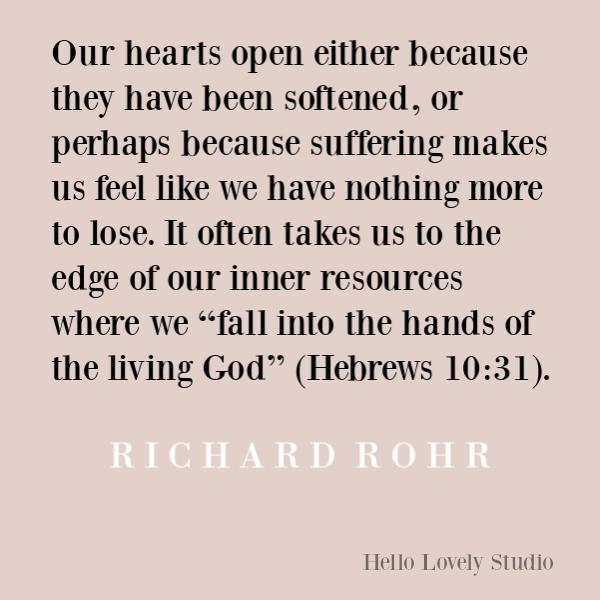 Diana has just a 15-minute window of memory and is always outdoors walking and collecting fallen leaves from the grass. Each day I greet her, she introduces herself as though we have never met. I caught a glimpse of her outside on Saturday, worshiping or praying. Her face was turned toward the sky, her arms lifted with open palms. She has no choice but to remain in the present, and she is a reminder to me that life is good.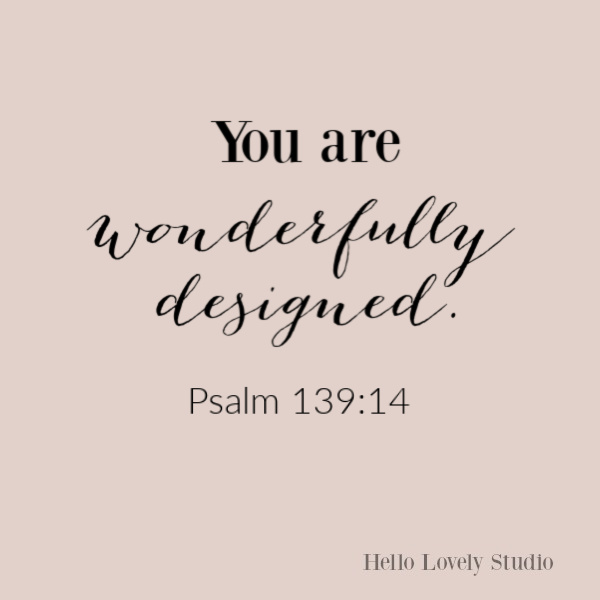 This week my husband is installing new floors and appliances while I paint and clean at the condo. What a day it will be when soon our son can enjoy the "after" of the renovation. And oh what a day when someday he returns to work.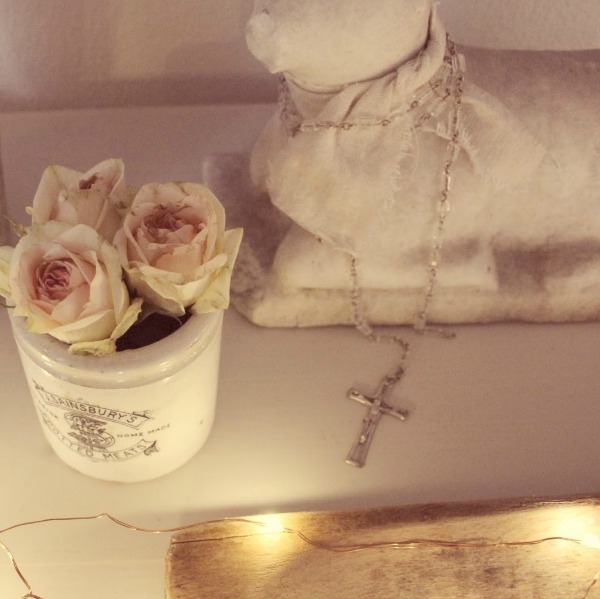 Things are still hard, but life is good. I continue to cope daily by surrendering all my cares to the Father. When I do this, my load is lighter, I no longer have to be in control, and suddenly I'm able to see invitations from God to grow. The ground turns holy. Indeed I am staring into eternity and know this chapter is but a blip.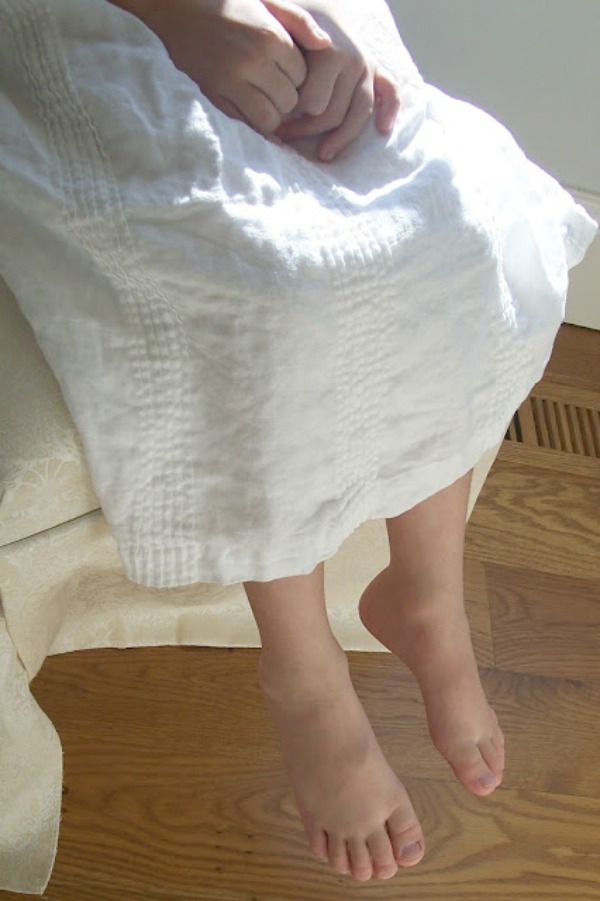 Thank you for your prayers, encouragement, faith, and presence here on the journey.
Peace to you right where you are.
-michele
Shop for items you already intended to buy on Amazon RIGHT HERE (not just items in posts), and also find home decor here to keep decor inspiration flowing on Hello Lovely!
Hello Lovely is a participant in the Amazon Services LLC Associates Program, an affiliate advertising program designed to provide a means for sites to earn fees by linking to Amazon.com and affiliated sites.