I hope you're in the mood to be downright DAZZLED by a variety of lovely finds today because 25 Amazing Finds Under $25 is especially for us bargain shoppers! You know who you are, thrifty and design savvy lovely ones! You amaze family and friends with how far you can stretch a buck. Folks in line with you to pay at the register cannot help ogling the pretties in your cart you'll snag for next to nothing. You're a bargainista yet no one would ever suspect it.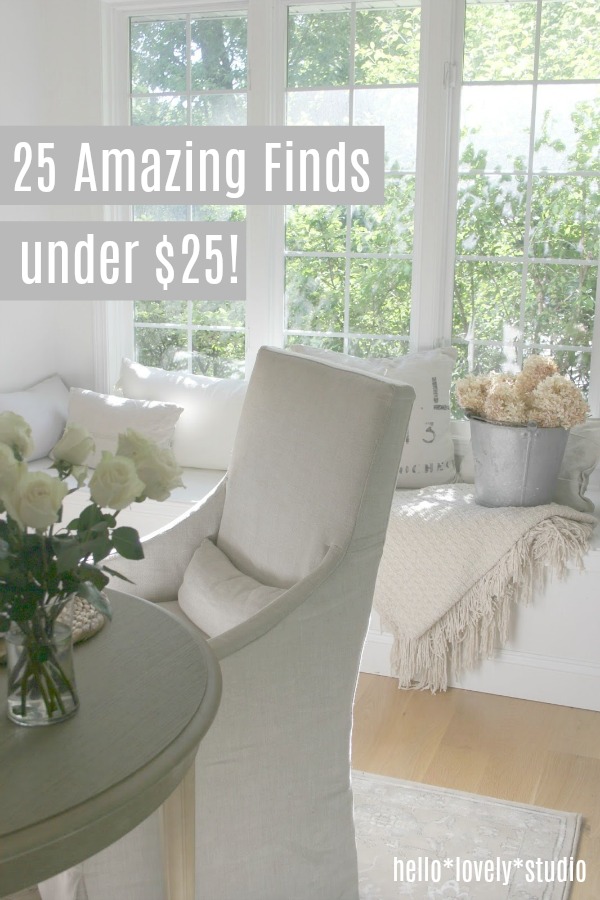 These lovely finds aren't here as a result of a quick search for a bunch of cheap stuff. I glanced around my house and in my online shopping carts to decide what would make the cut.
Just in case you missed this giggle…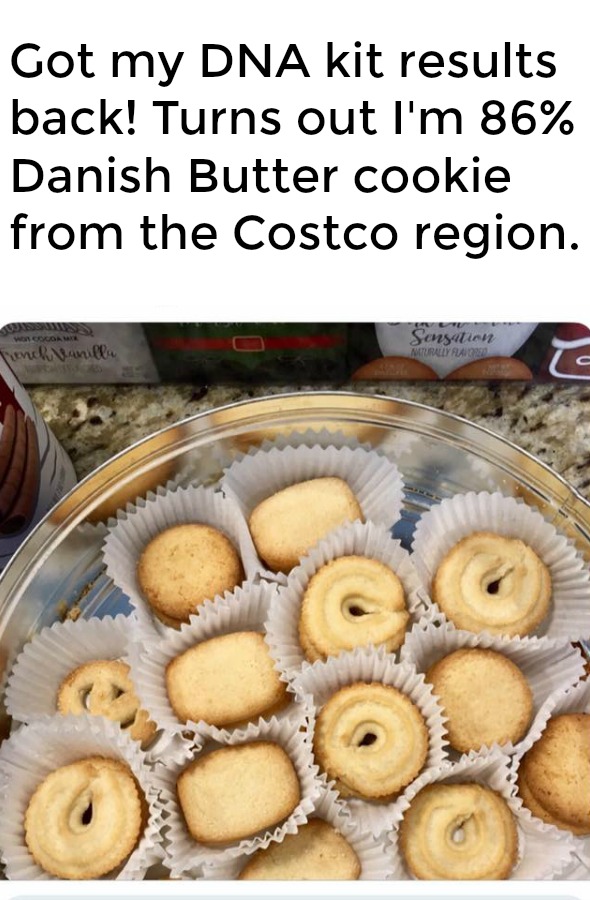 This post contains affiliate links which I hope you will use since they won't cost you a penny extra yet may earn this blog a small commission.
So if you're broke from the holidays yet need a few organizing essentials, you're in luck. If you have Christmas cash to spend…bingo! And if there are gifts to buy for loved ones with winter birthdays (mine is almost here!), maybe you'll be inspired.
25 Amazing Finds Under $25
1. Something Blue & Timeless!
2. Ethereal Yet Edgy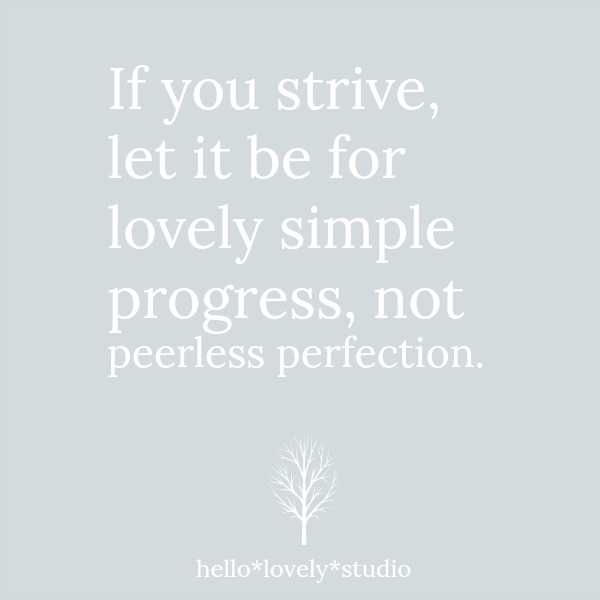 3. Honeycomb Lovely!
4. Inside or Out…A Classic
5. Love my Bamboo!
6. Linen Towels!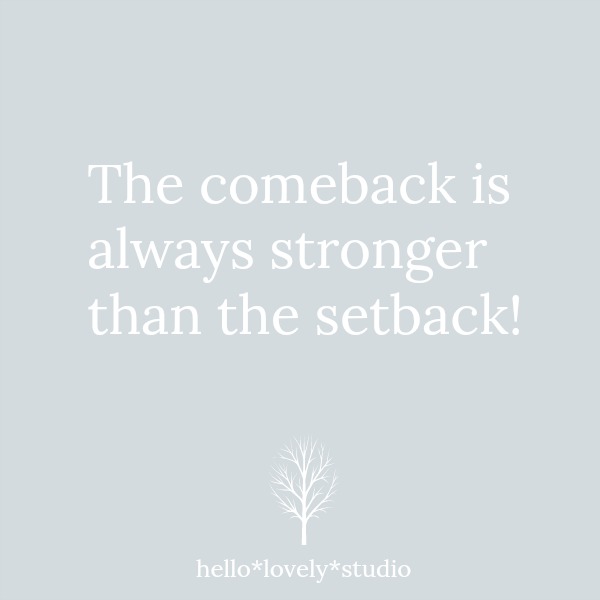 7. Not Just for Summer
8. Perfect Peace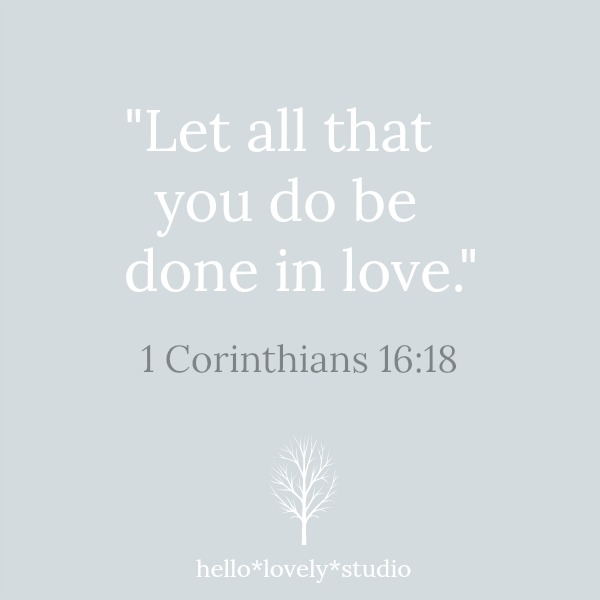 9. Time to Get Organized!
10. Rustic & Perfect When Massed
11. Not Just for the Holidays
12. For a Dark Pantry or Closet?
13. Sparkle for Countertops
14. Highly Recommend…Get Geared Up for Spring Paint Projects!
15. We Have One in Garage
16. For On the Go Types
17. We Need These in Our Lives
18. Crystal Clear & I Use 'Em Everyday
19. The Possibilities Will Blow. Yer. Mind.
20. Still My Favorite Book. Buy it for You. Buy More for Gifts!
21. Chemical-Free Way to Shiny Nails
22. Better Buy Multiples…Your Family Members Will Steal It!!!
23. I May Cover a Whole Wall Using This Beauty…I Have Several Stencils From This Awesome British Seller!
24. Can't Live Without Mine!
25. Casual Chic & Simplicity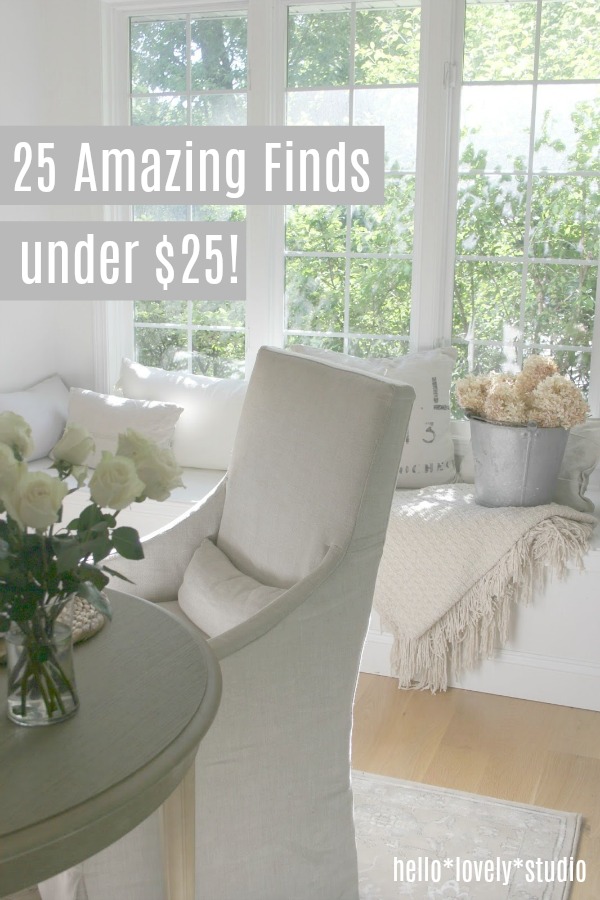 HAVE A FAVORITE? DO TELL!
Peace to you right where you are.
-michele
I'm a participant in the Amazon Services LLC Associates Program, an affiliate advertising program designed to provide a means for me to earn fees by linking to Amazon.com and affiliated sites. An easy way to support HELLO LOVELY? Start RIGHT HERE to SHOP for items on Amazon (anything at all – not just products mentioned in the post!) you already intended to buy…it won't cost a
penny extra yet may earn this blog a few pennies when my link is the first you click!
You'll also find a wealth of friendly priced furniture and decor for your home HERE.