Here in the Midwest, you'll discover a deep reverence and fiery passion for autumn. Truth be told, it has taken me nearly a half century to begin appreciating fall wonder. I tend to favor sunny endless summer days.
Falling leaves, crisper air, football tailgates and fields of pumpkins…there's plenty to love. I have already visited the apple orchard several times, shopped fall flea markets, and raked leaves in the courtyard. How about you?
What signifies the season's change for you?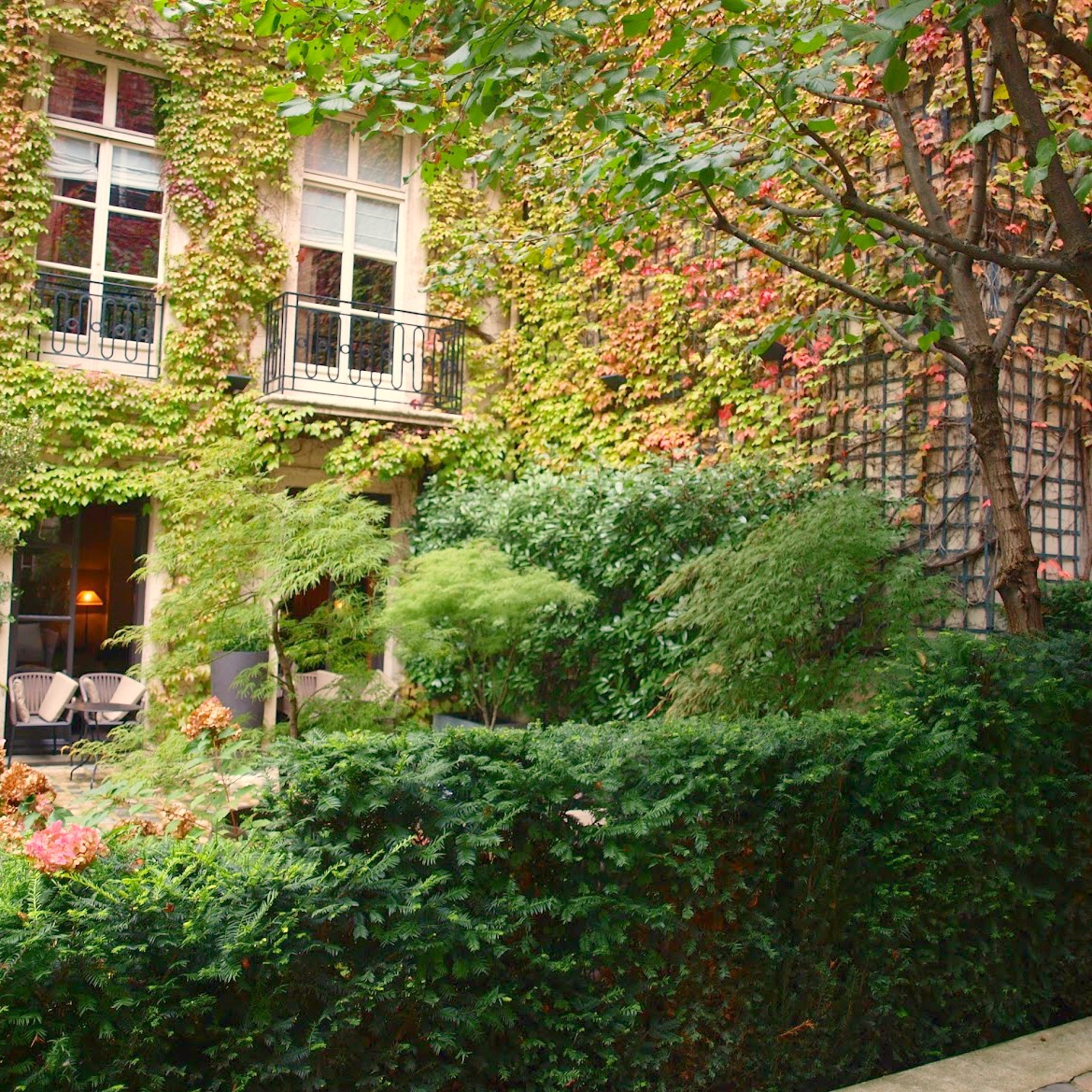 As I have previously shared, I have been ill for the past month. So I have not been strong enough to be out and about snapping too many new photos of fall inspiration or decorating our porch. I hope you will forgive and enjoy just a few recent shots – the rest are from last year as well as a fall trip to Paris.
All images – Hello Lovely Studio.
If you are a fan of FALL and ready to savor its beauty, I hope you will appreciate
9 Lovely Ways to Savor Autumn Beauty.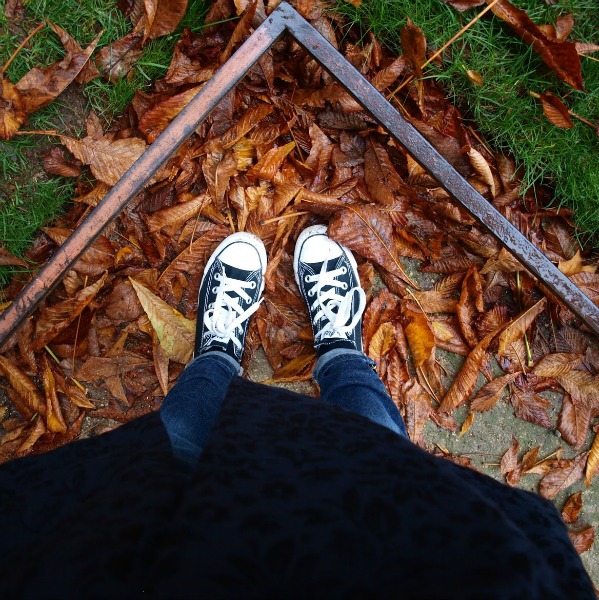 1.
Stroll joyfully through crunchy fallen leaves.
It's such a short season for brisk walks to enjoy the changing colors, hear the crunch of leaves underfoot, and maybe even feel young and carefree (if only temporarily) again.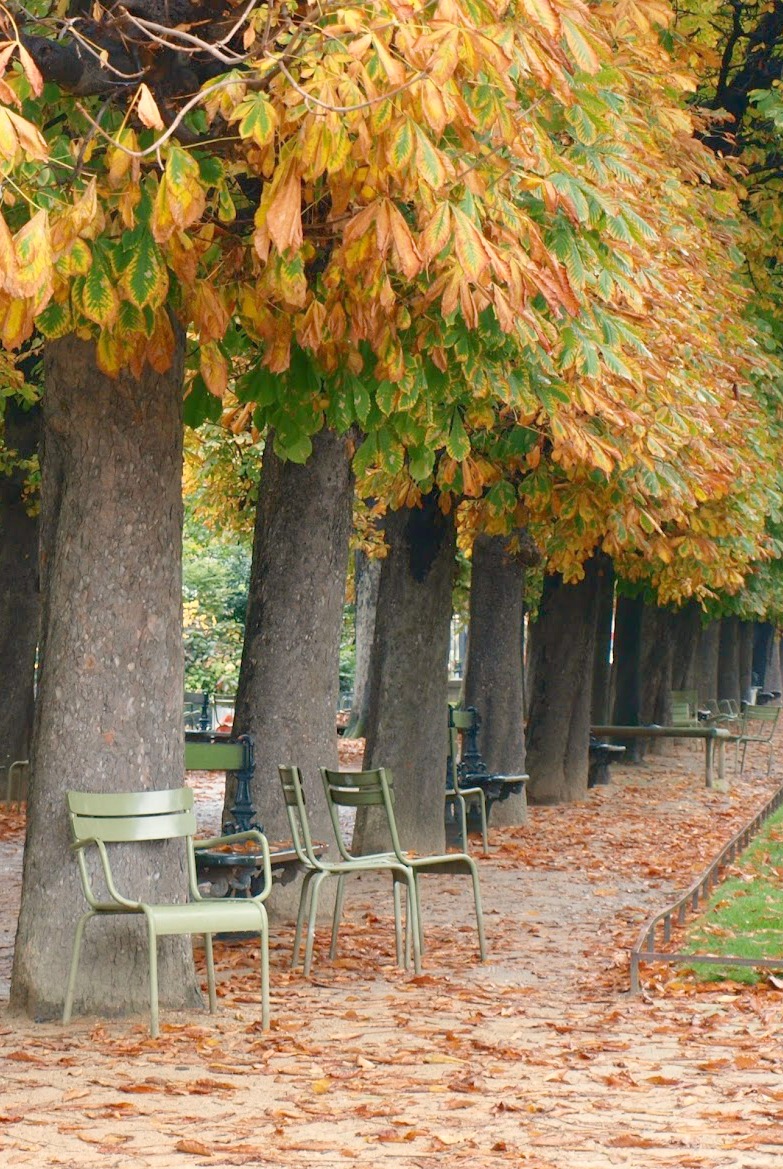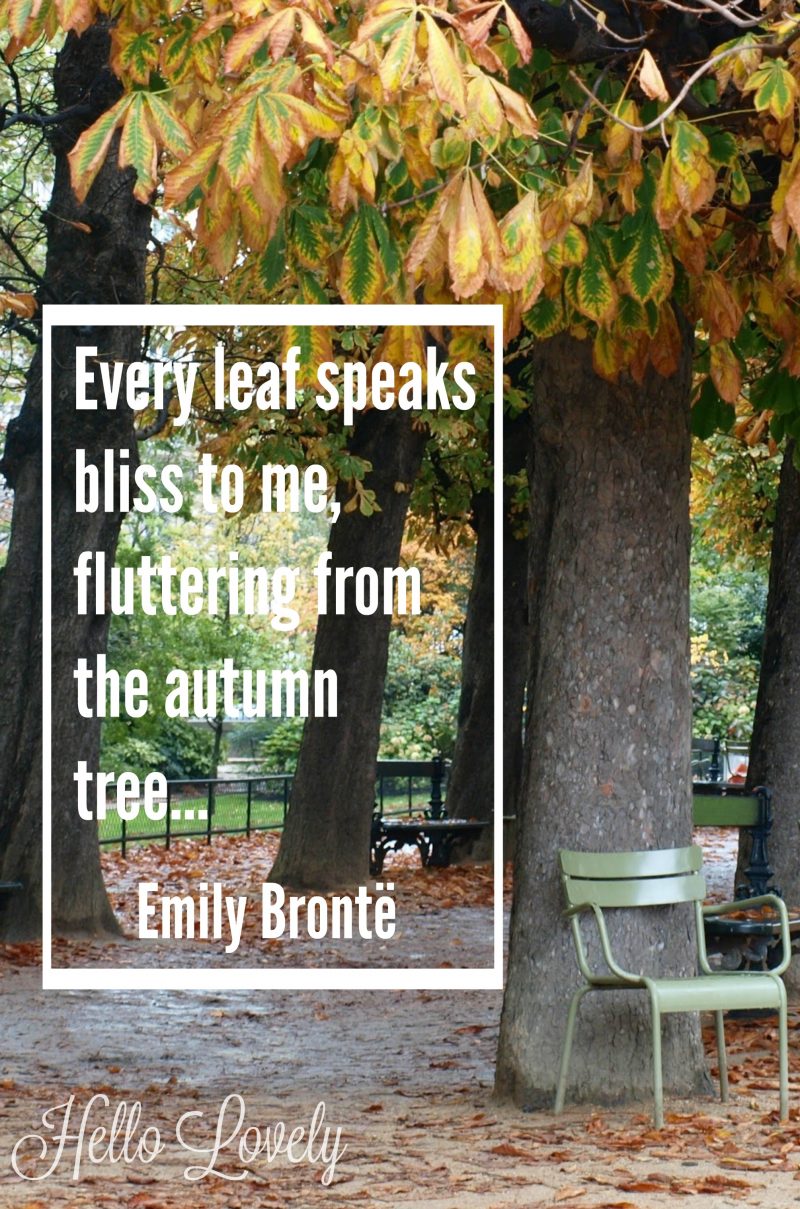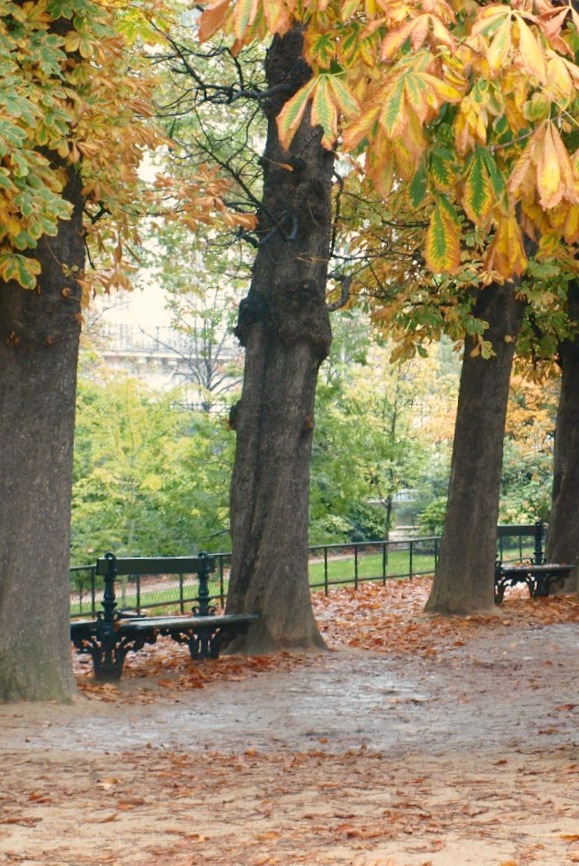 2.
Visit An Orchard or Pumpkin Patch.
Explore the rich harvest offerings and do try a new apple variety. Last year was my first taste of Early Beauty apples (below) at my favorite orchard in Poplar Grove, IL. This year, I have been enjoying Zestar.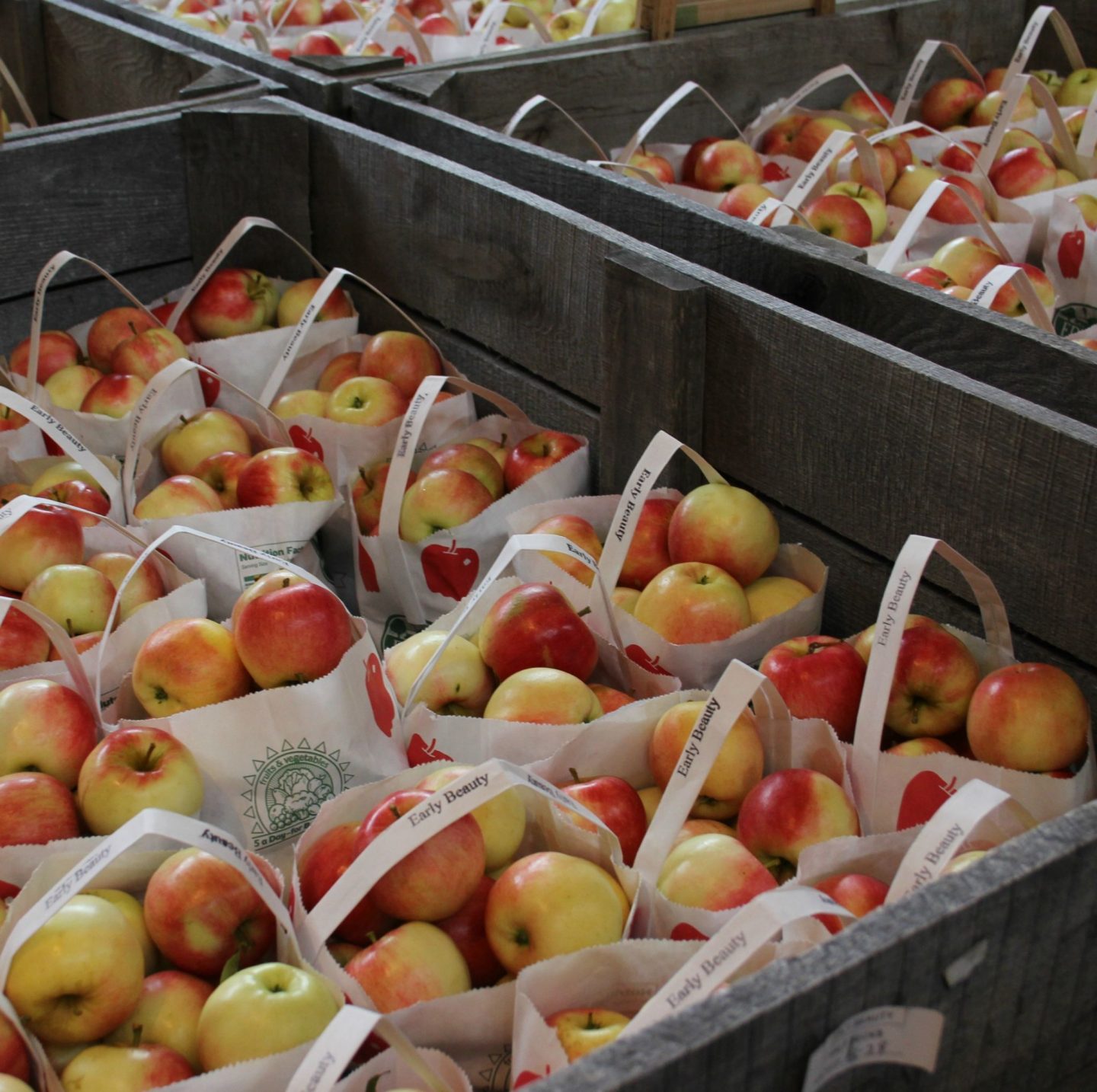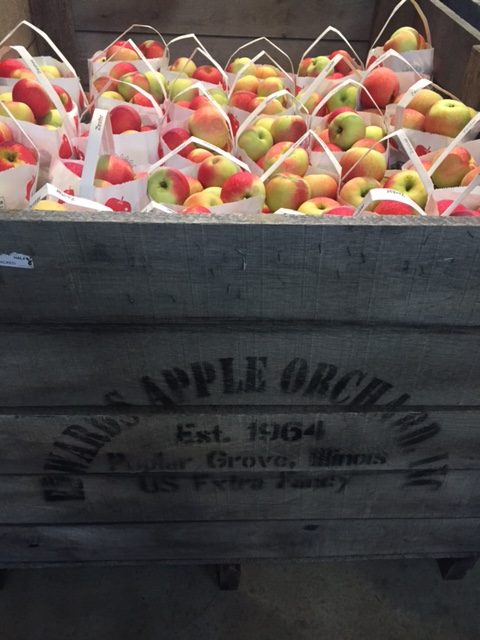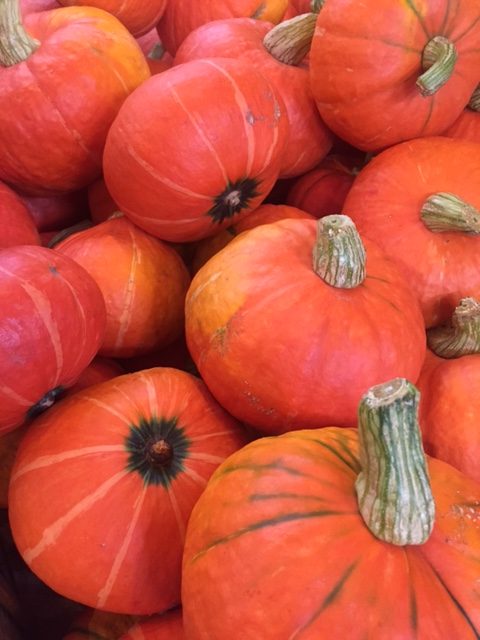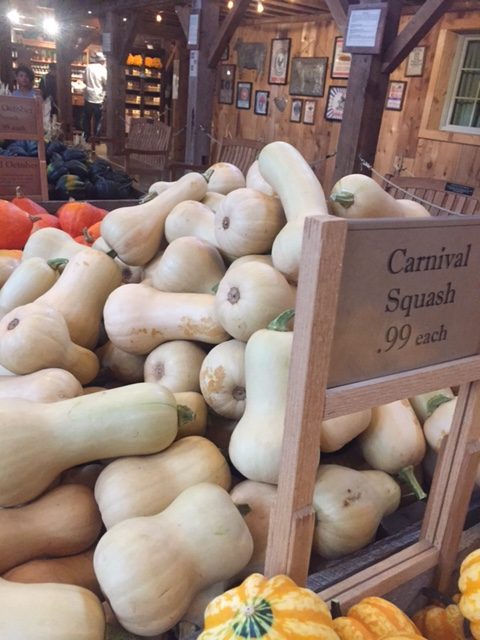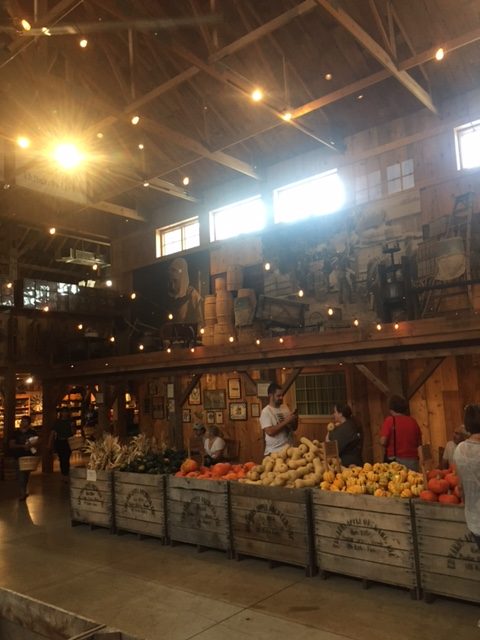 No fudge for this girl on this day!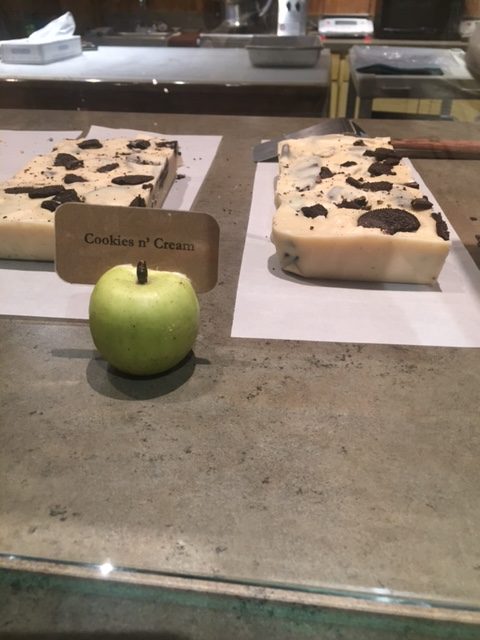 3.
Embrace a Rainbow of Color For Fall Decor.
A mass of multicolored mums can be so happy chic!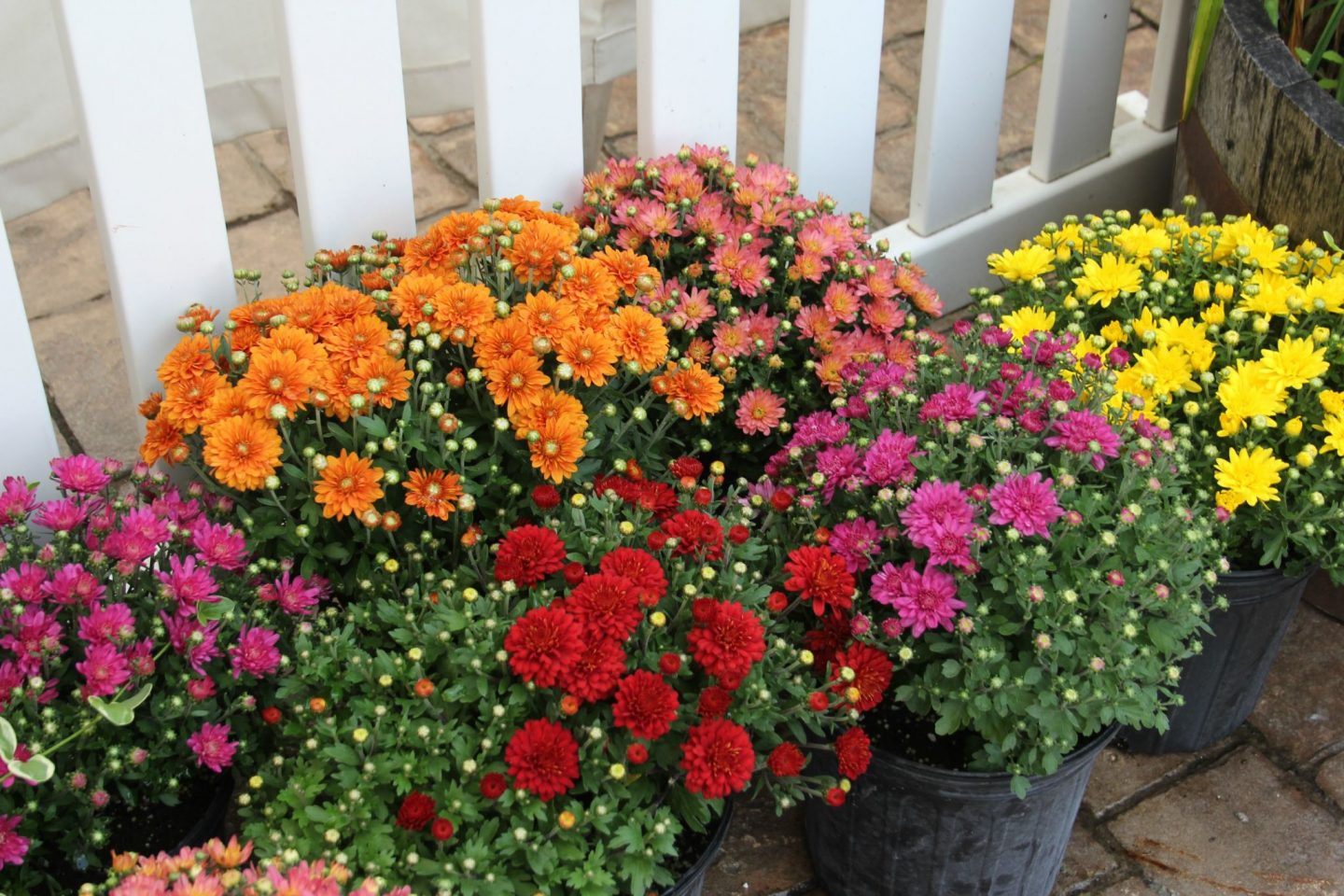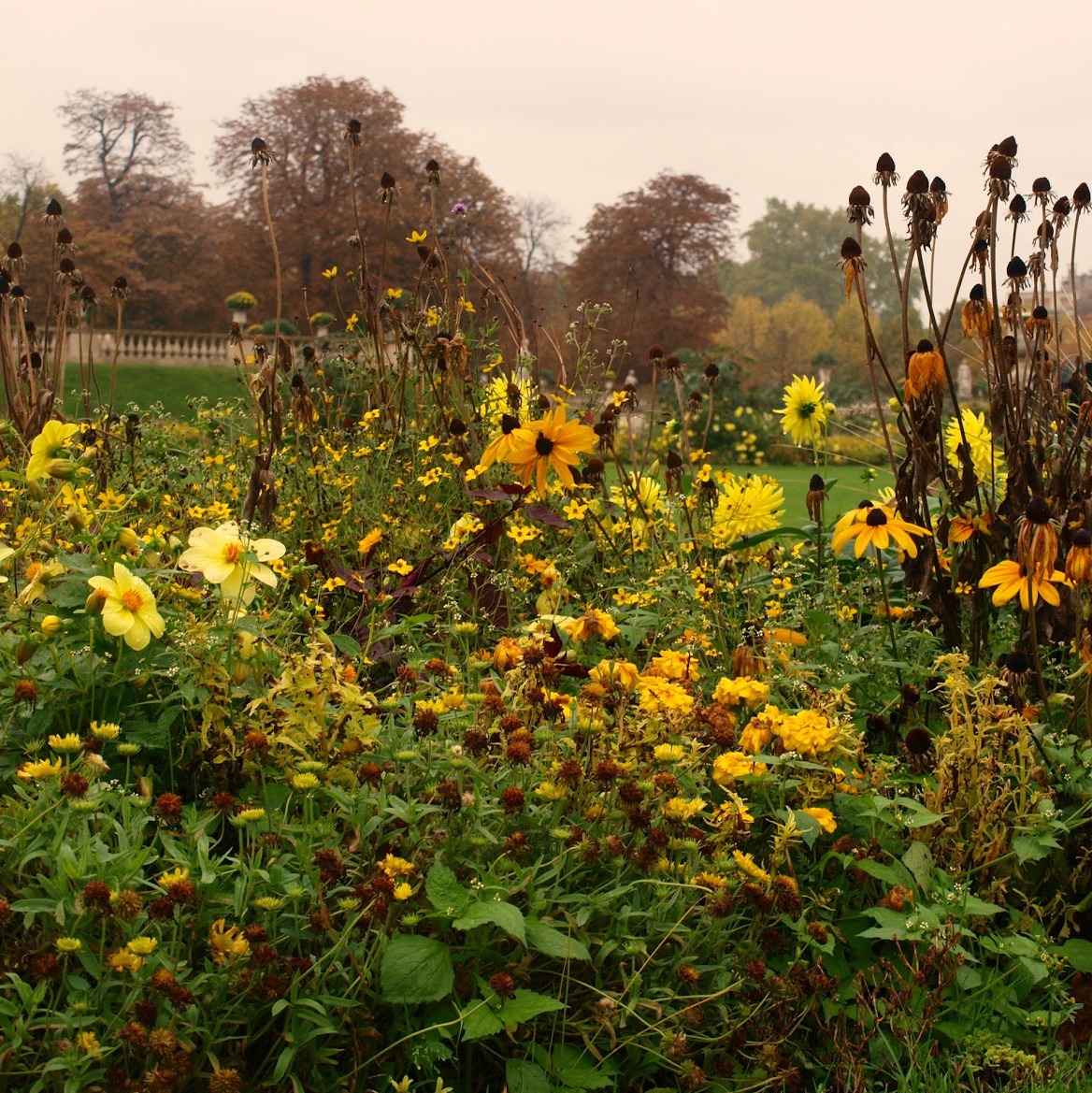 4.
Steal Away to a Peaceful Park Bench to Get Lost in a Book.
Treat yourself to a luxuriant unplugged rendezvous with a book and allow yourself to be transported by a story.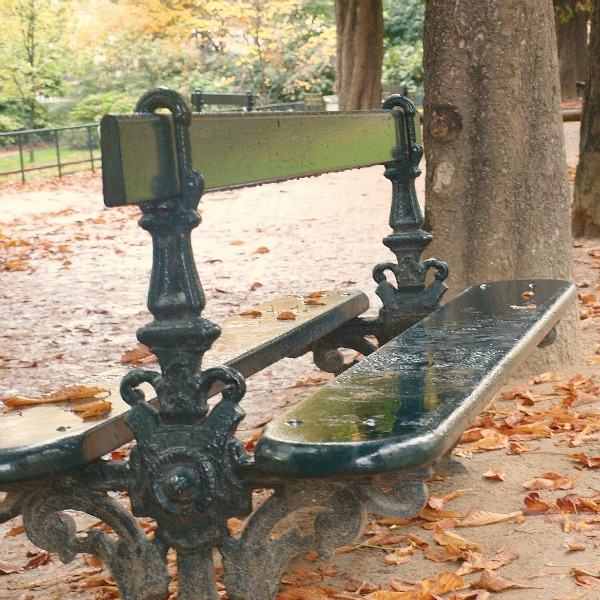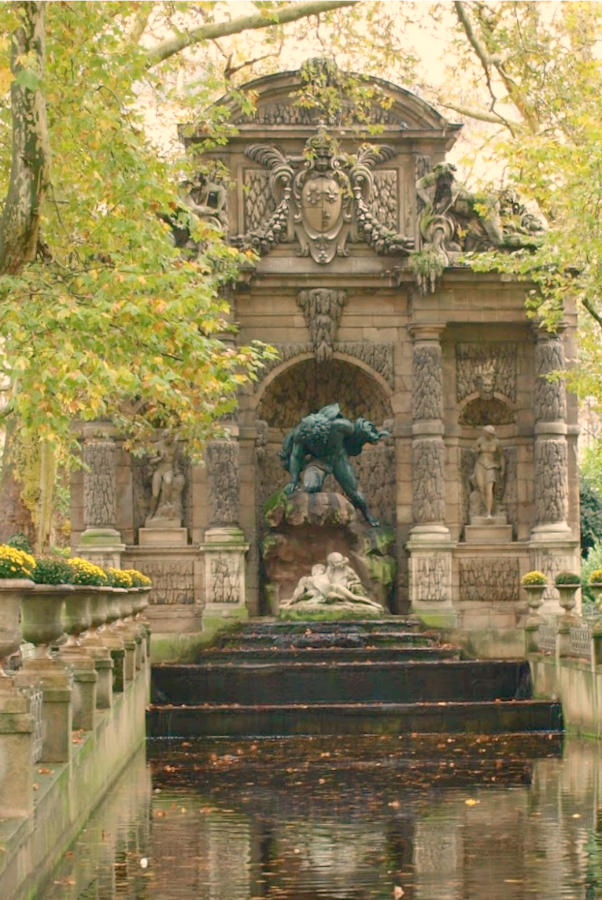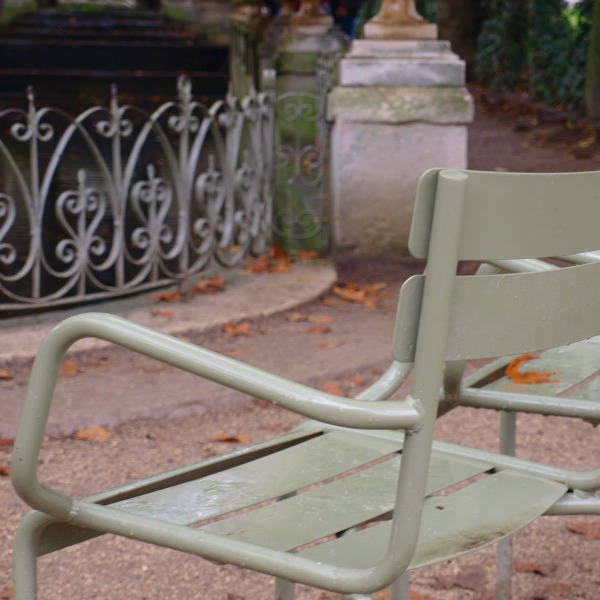 My little French inspired courtyard (below) is like my own private park, and a carpet of leaves covers the gravel as summer departs.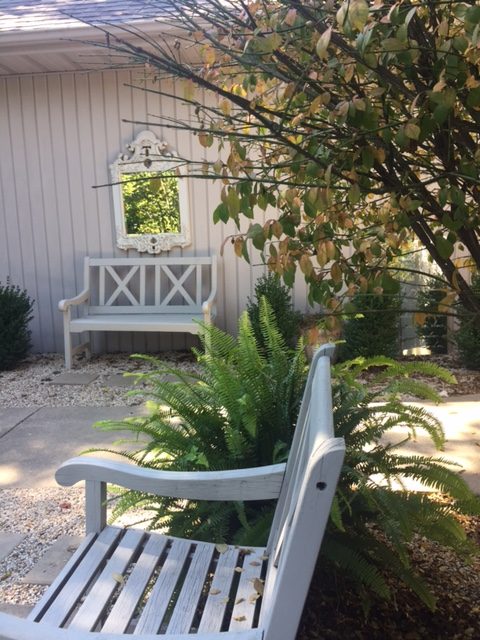 5.
Score a Simple Fall Decor Idea.
I brought in a Burning Bush branch from the courtyard to pair with this vintage green glass jar. An apple and a pear become beautiful natural accents.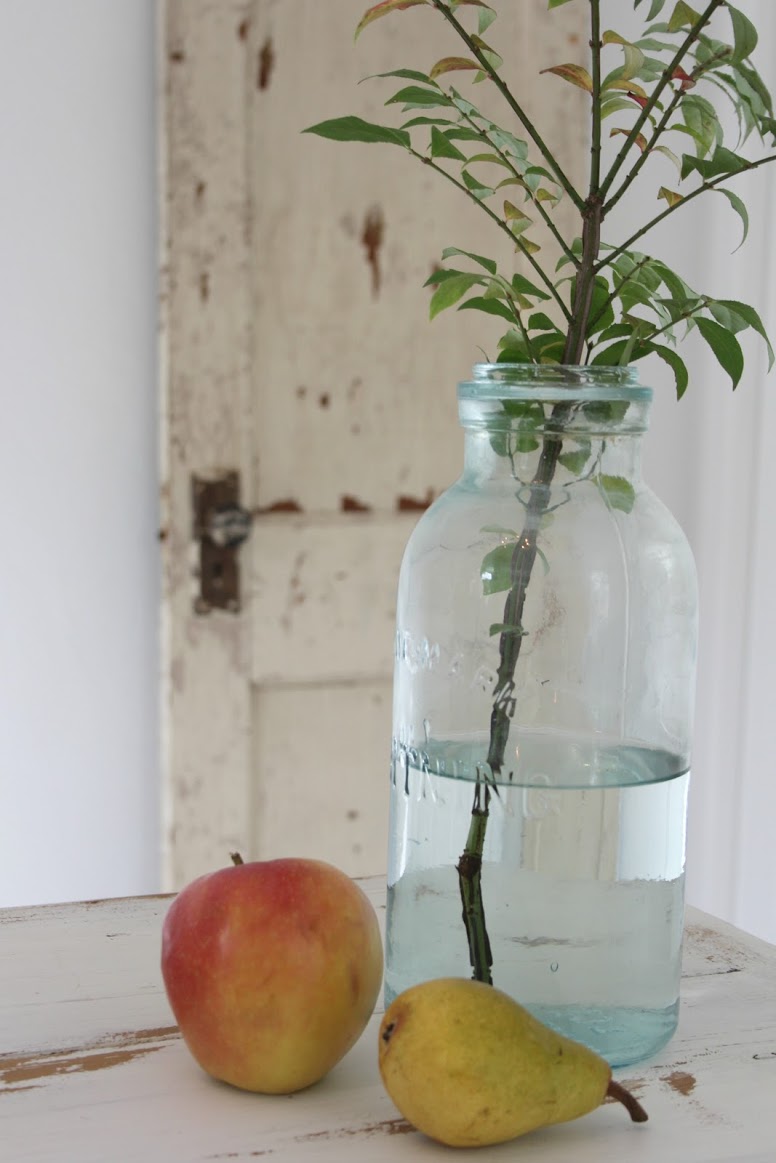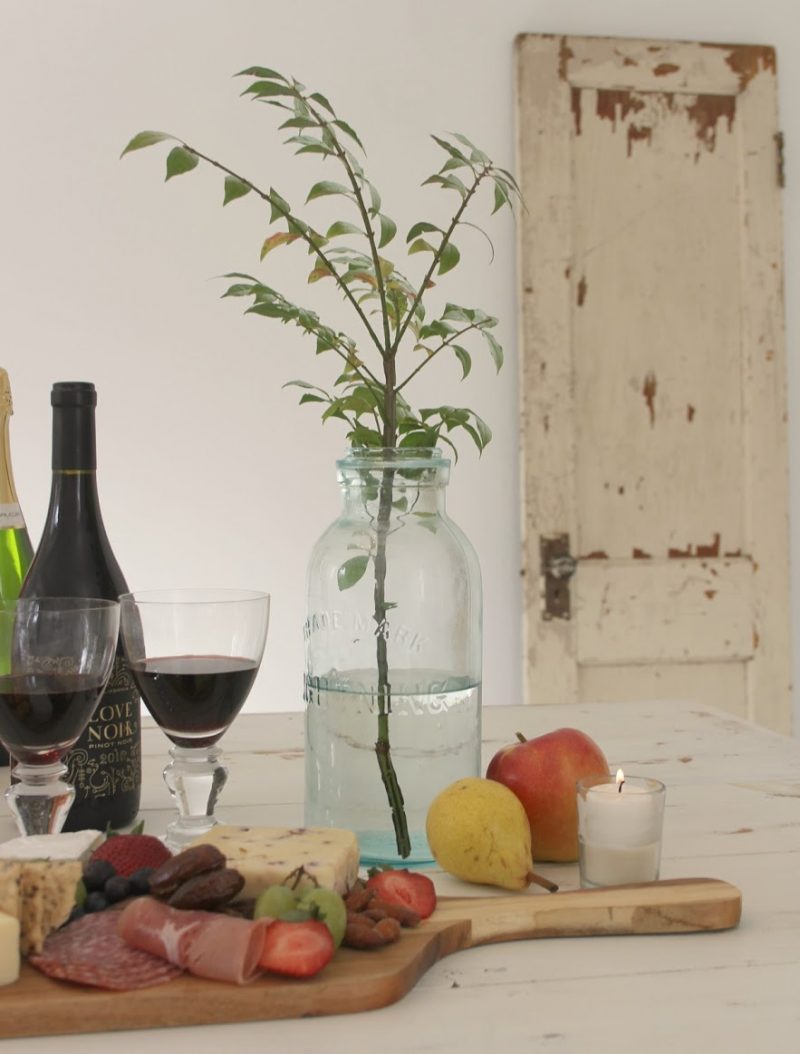 6.
Score a Sophisticated Fall Decor Idea.
During our stay at the Park Hyatt Vendome in Paris, the sophisticated palette of cognac, bronze, and warm gold in our suite offered an inspiring combination of rich autumnal tones to riff on at home.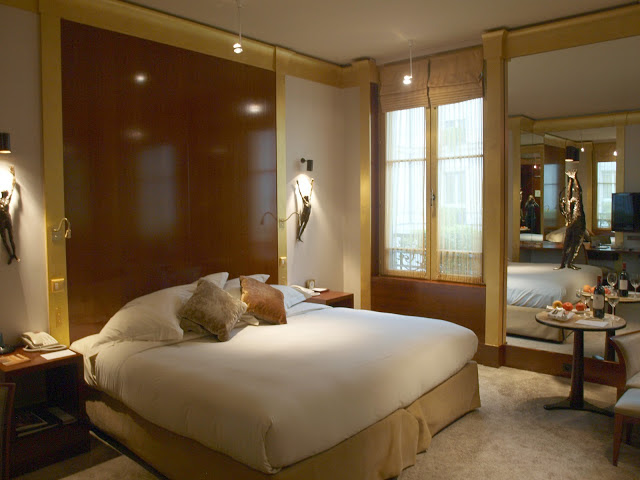 I loved seeing the trio of apples on a simple serving tray and (of course!) French wine in our hotel suite.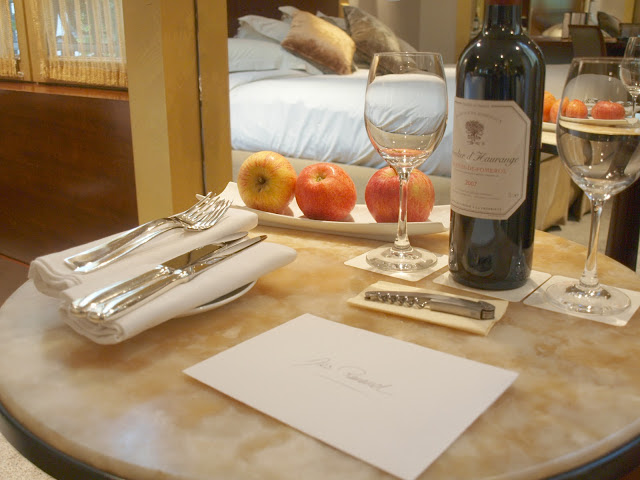 7.
Consider a Local Mini Vacation in October.
Have a favorite hotel or B&B to check into not terribly far from home? Even a short time away from work and home base may be all that is needed to re-charge, re-group, or rejuvenate from the daily grind (which is likely to grow more hectic as the holidays approach).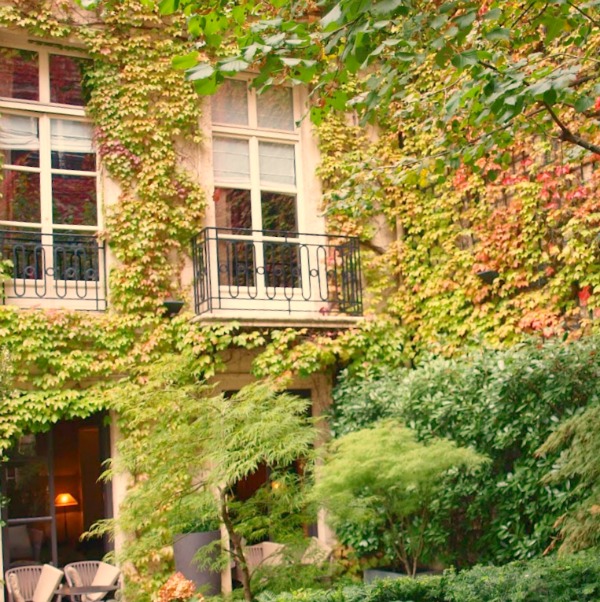 How about renting a little country house (AirBnB) for the weekend?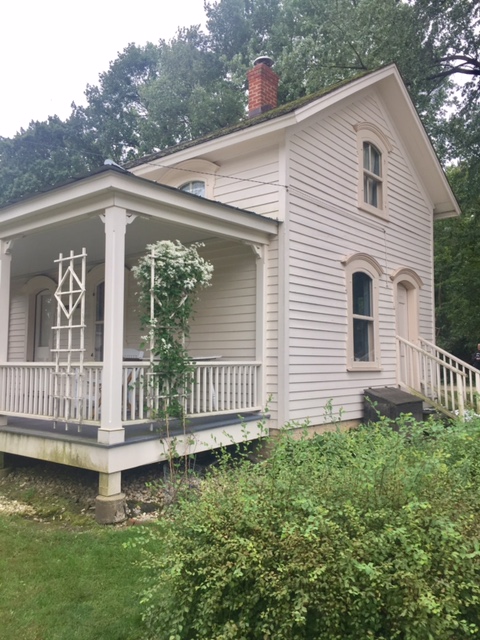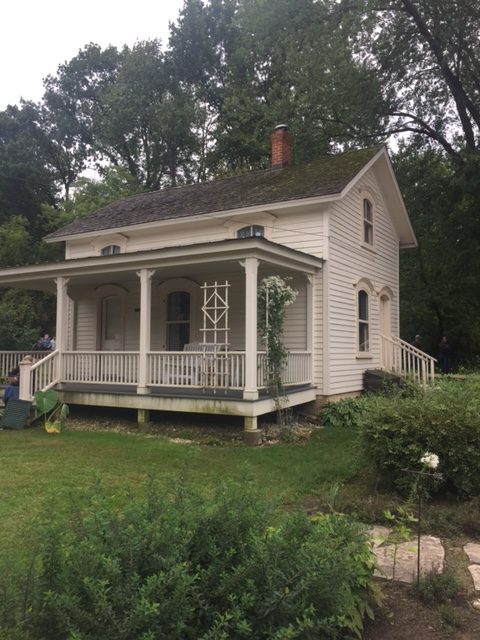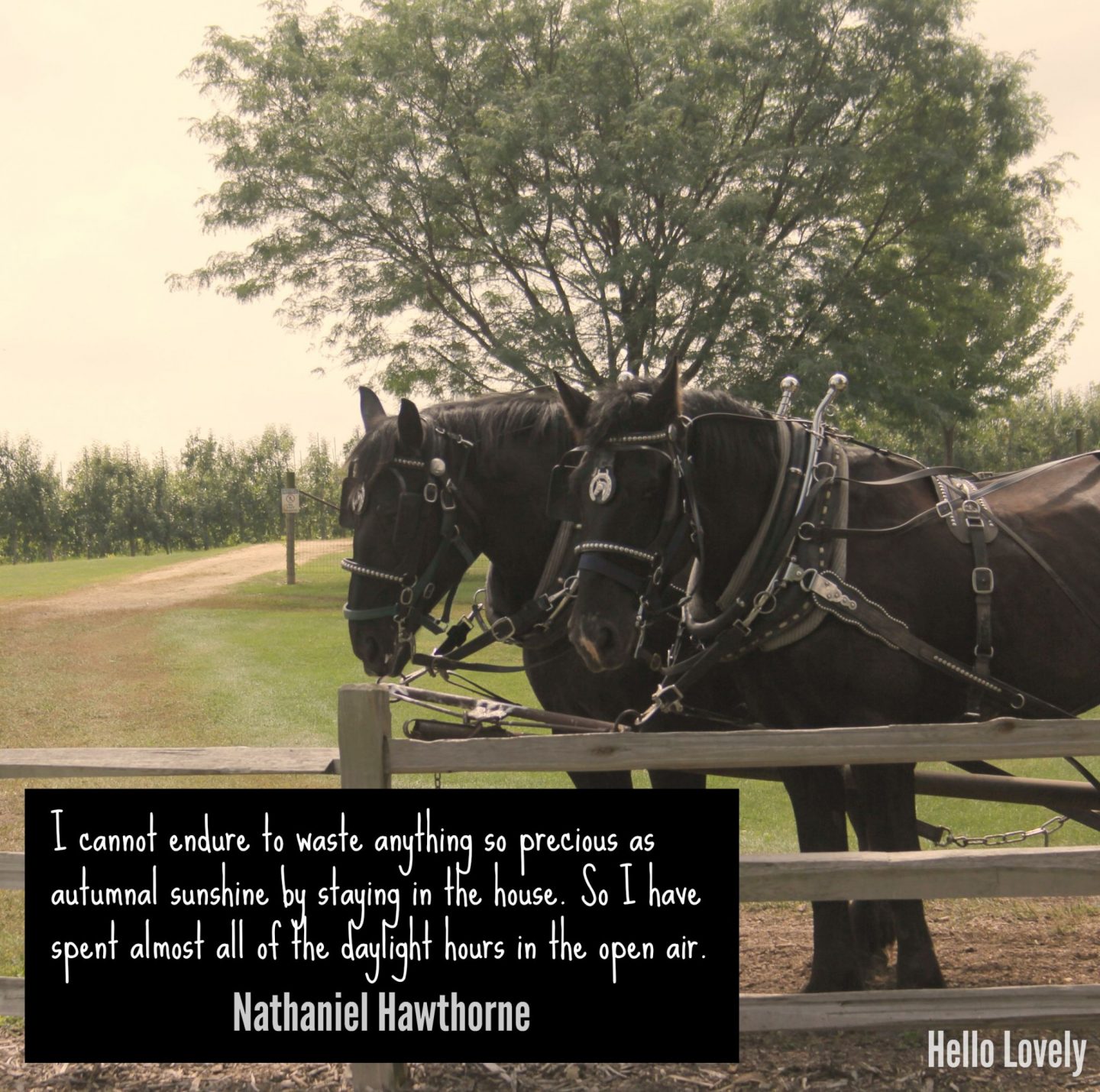 8.
Spend Time in the Garden & With Creatures Outside.
Plant a tree, go on a garden walk, and do make time for fur babies. Whether your passion is squirrels, dogs, cats, or horses, make it a priority to enjoy them in the autumnal sunshine.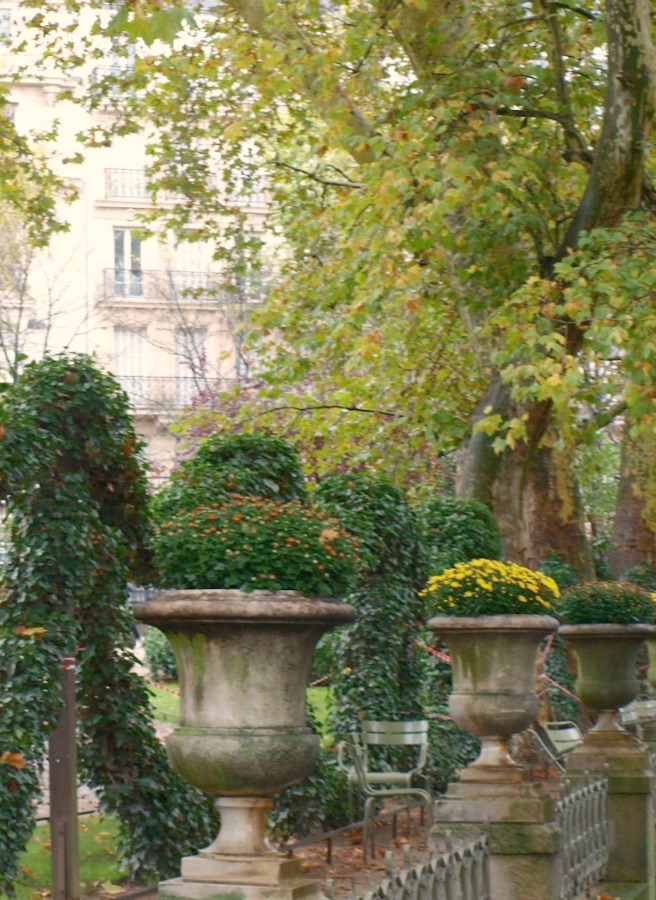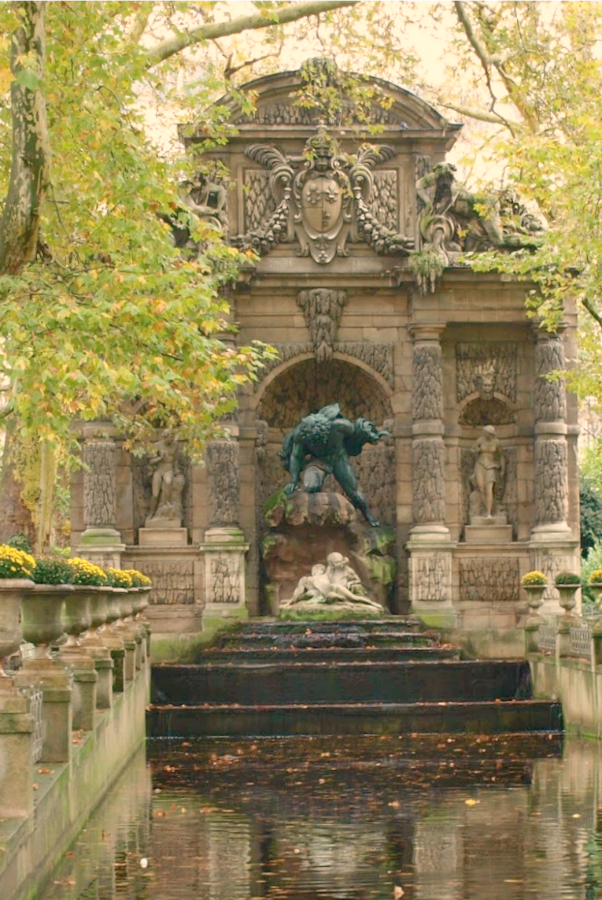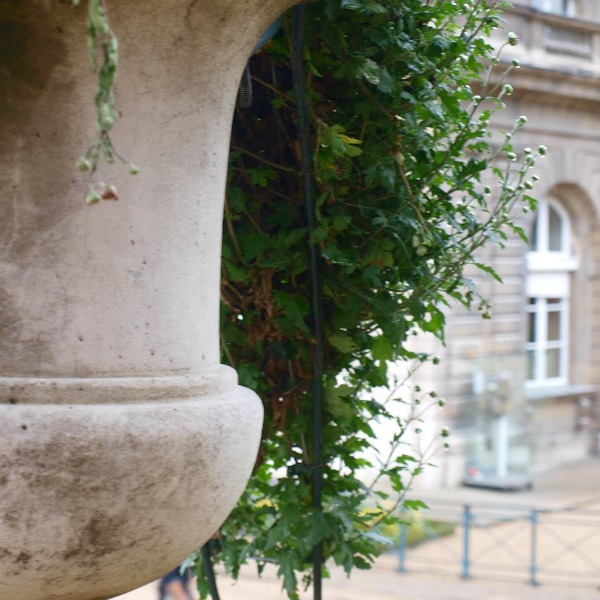 9.
Bake Someone Happy.
I bake bread in every season, but my favorite aroma of fall is an apple crisp bubbling away in the oven! (My recipe for "Boozy Pear-Apple Crisp" can be made with or without the 'boozy' and with gluten-free or regular flour.)
Excited to begin savoring the season of fall?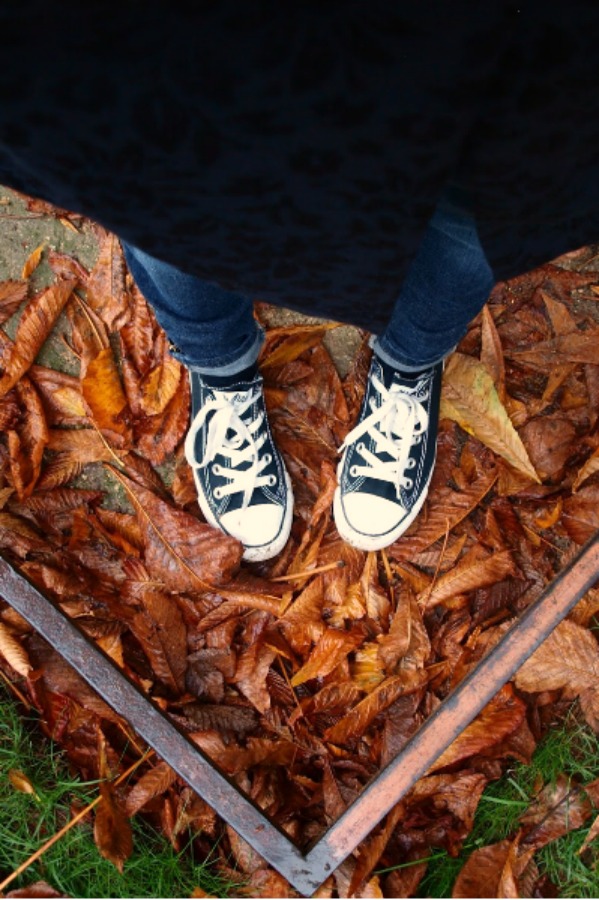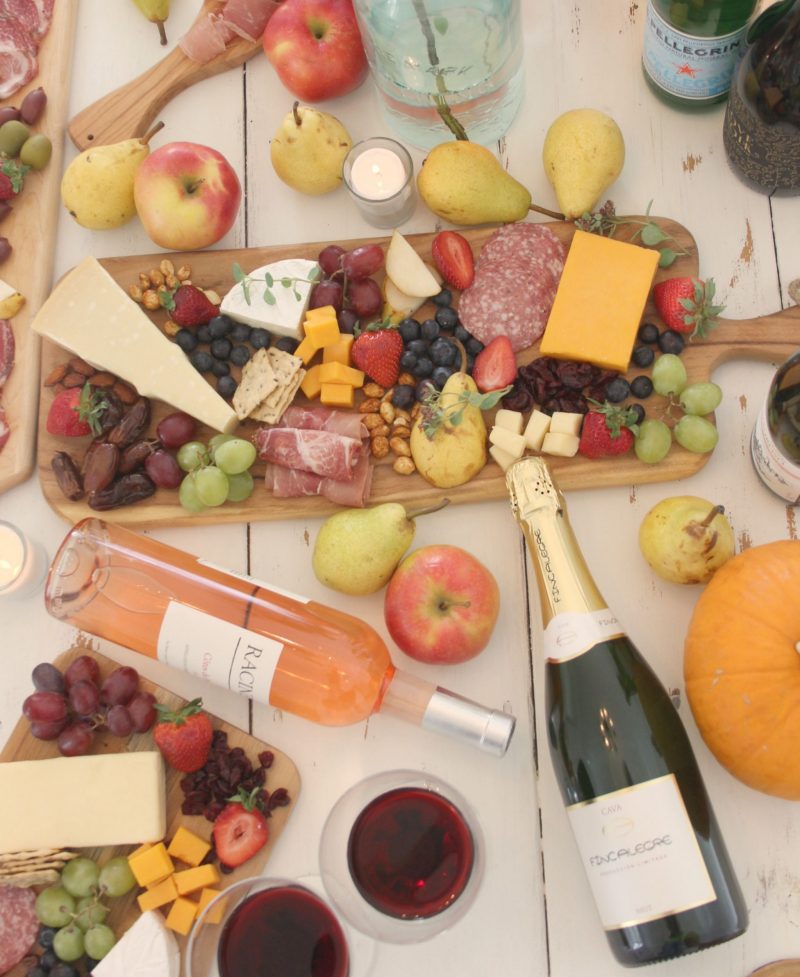 I wish you all a blissful season, full of rich color and gentle peace.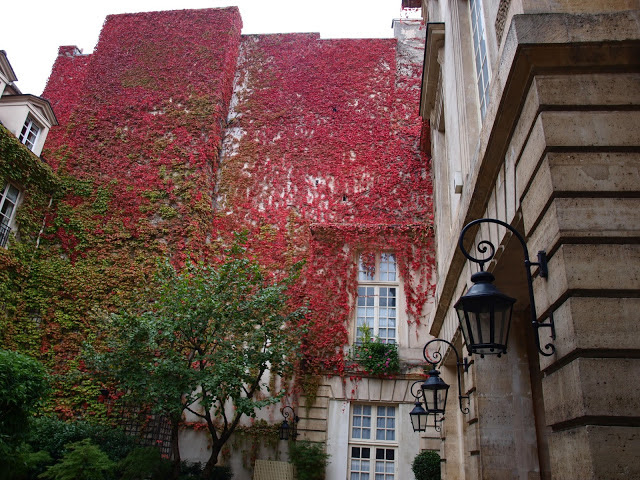 I independently selected products in this post—if you buy from one of my links, I may earn a commission.
Peace to you right where you are.
-michele
Shop for items you already intended to buy on Amazon RIGHT HERE, and also find home decor here to keep decor inspiration flowing on Hello Lovely!
Hello Lovely is a participant in the Amazon Services LLC Associates Program, an affiliate advertising program designed to provide a means for sites to earn fees by linking to Amazon.com and affiliated sites.