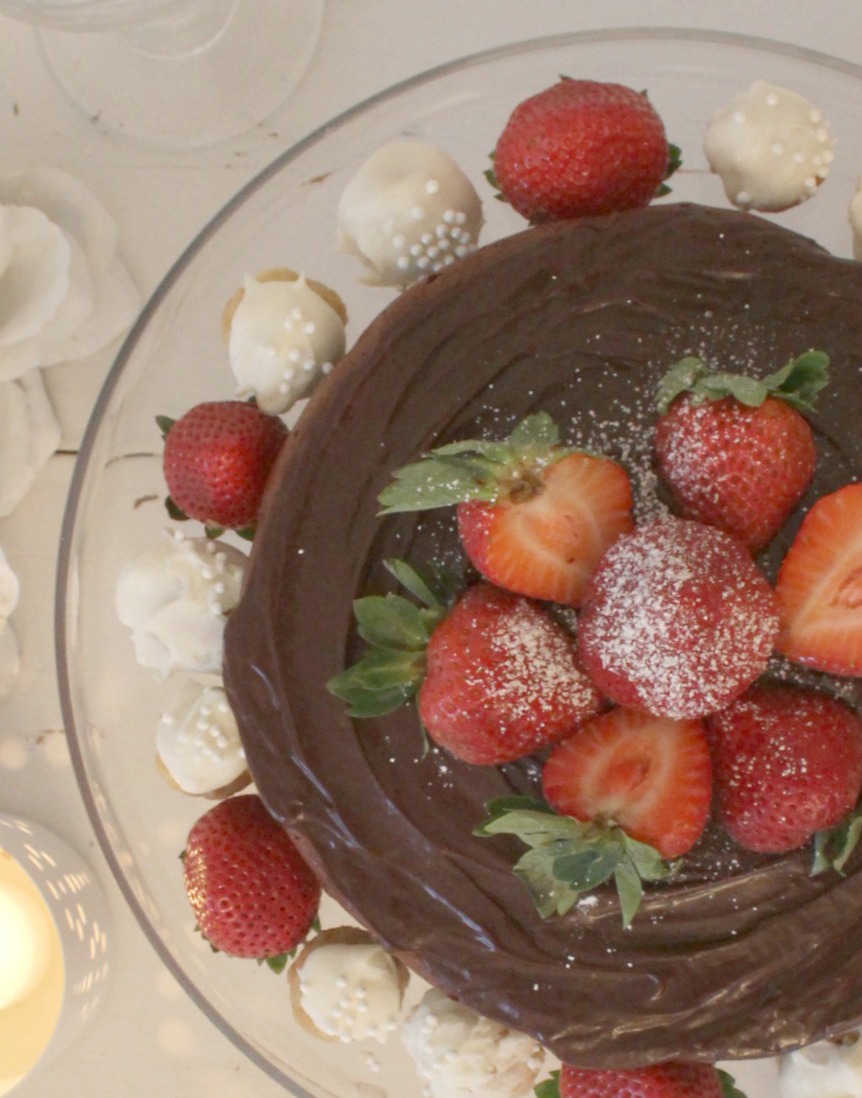 As promised, I'm sharing my recipe for NO-BAKE SUGAR COOKIE TRUFFLES which I used along with berries to decorate the sides of my Flourless Chocolate Cake. Affiliate links which won't cost you more yet earn me a few pennies follow 🙂
The sugar cookie truffles are great on their own or as an addition to your Thanksgiving sweets spread and Holiday cookies. I started with homemade, gluten-free sugar cookies (I substituted gluten free flour for regular flour in my recipe here), but you can certainly make it easier on yourself and opt for store bought cookies for this no-bake recipe. My Vitamix Explorian deconstructed the cookies and transformed them into the perfect crumbs.
Gather the ingredients:
12 sugar cookies
3 Tbsp. cream cheese, softened
1 cup white chocolate chips
Sprinkles (optional)
Crush or process the sugar cookies so you have crumbs (this took mere seconds in the Vitamix). Place in bowl with cream cheese. Form bite-size balls, place on foil lined baking sheet, and freeze for 15 minutes. Melt white chocolate and stir until smooth. Dip truffles in chocolate and immediately sprinkle on decorative sprinkles or sparkling sugar.
Here's my delicious buttery sugar cookie  recipe, and you can substitute gluten free flour like I did if desired. Don't you love the appetizing and festive red of my Vitamix (below)? It's an incredible help for recipes from batters to bisque. With just three ingredients, these yummy nuggets come together.
If you care to make the absolute best buttery sugar cookie that just happened to win a cookie contest in Country Home magazine (yep, my cookie called LUKE'S CHIRSTMAS LOVE COOKIES was a winner!), do visit this post for the recipe.
Who is ready to make these super easy no bake sugar cookie truffles!?!
Peace to you right where you are.
~michele