Need a simple-to-make chocolate dessert for family and friends eating gluten free this Thanksgiving and the Holidays? Me too! Today I'll show you how to make Flourless Chocolate Cake which is high in protein and requires only a few ingredients.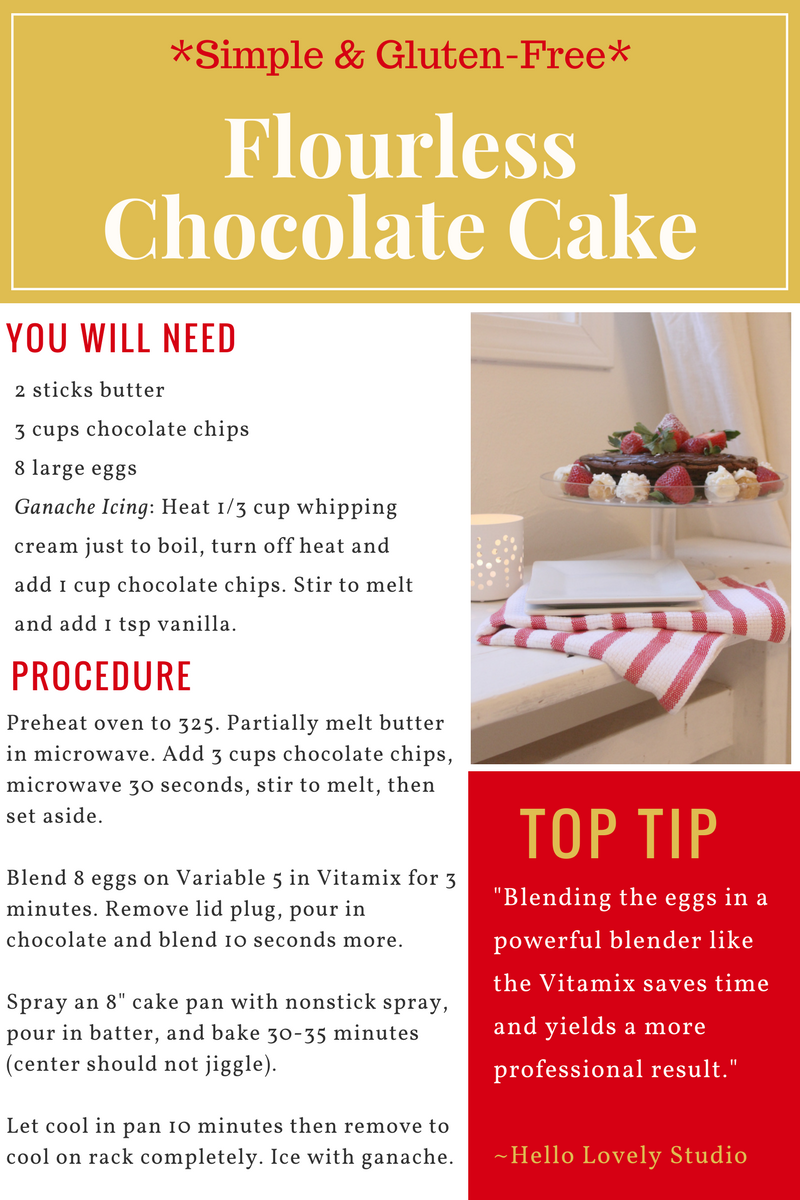 Since the key to this recipe is getting the eggs properly blended and uber-fluffy, it was a blessing to partner with Vitamix and discover the power of a smart blender for the task. (I was sent this product in exchange for my honest opinion, and all of these reflections are my own.)
Ever use a blender for your batters? Vitamix Explorian E320 minimizes the effort and mess while it maximizes the joy of creating a professional looking gluten-free, flourless chocolate cake.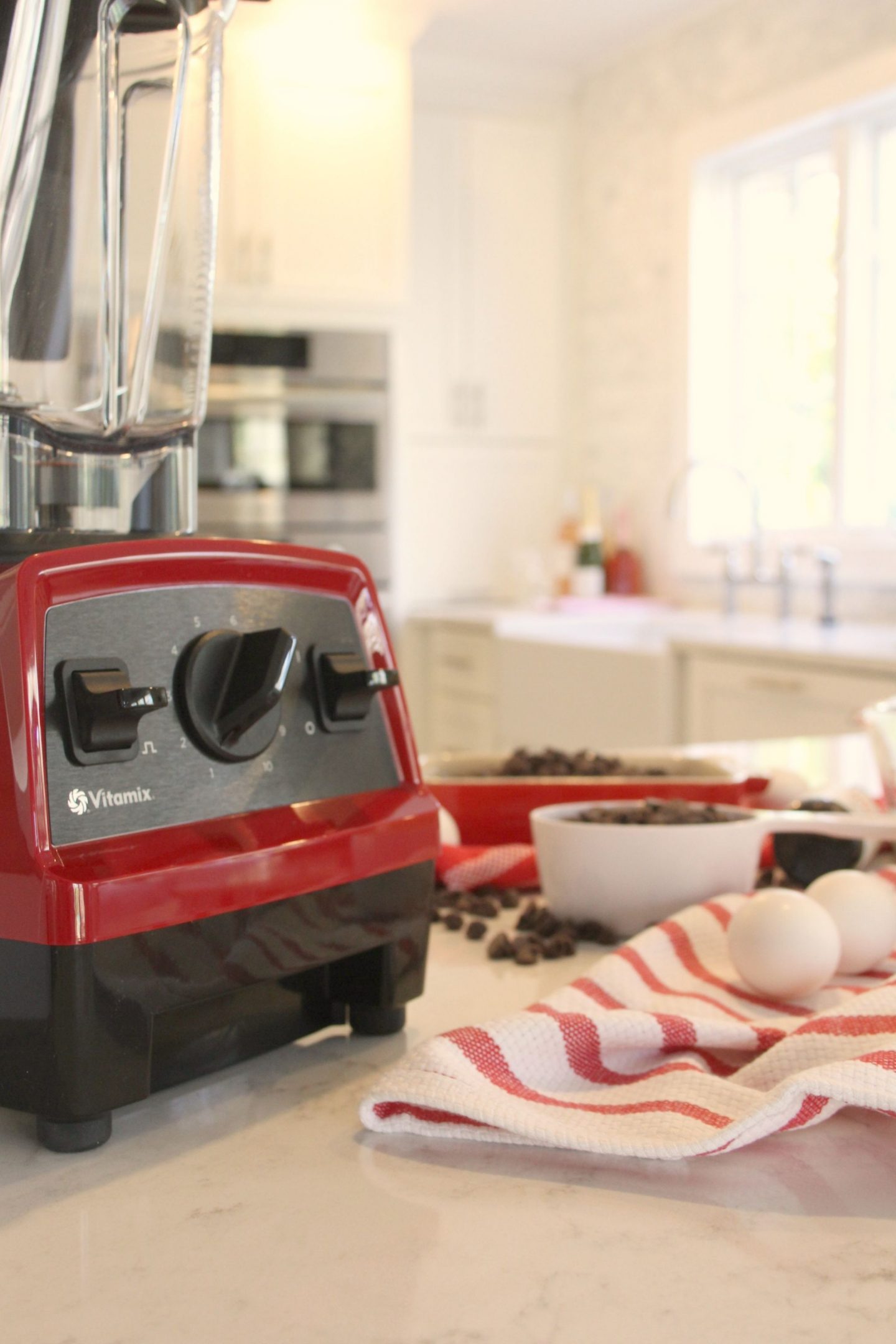 How does a homemade flourless cake compare to a chocolate cake made with flour? The texture is more dense and resembles a fudgy cheesecake. However, with no added sugar, it doesn't taste too sweet. Should you be a sweet tooth who needs their chocolate cake rich-von-rich, you can double the ganache recipe or drown the cake in chocolate sauce. Add some rum to the batter or ganache. So many ways to make this recipe your own! I decorated mine with fresh strawberries, powdered sugar, and g-free sugar cookie truffles (the recipe will be shared soon). The cake can be dressed up to serve for holidays and special occasions (my husband is gluten-intolerant, and I made this for his birthday) or served undecorated any day of the week.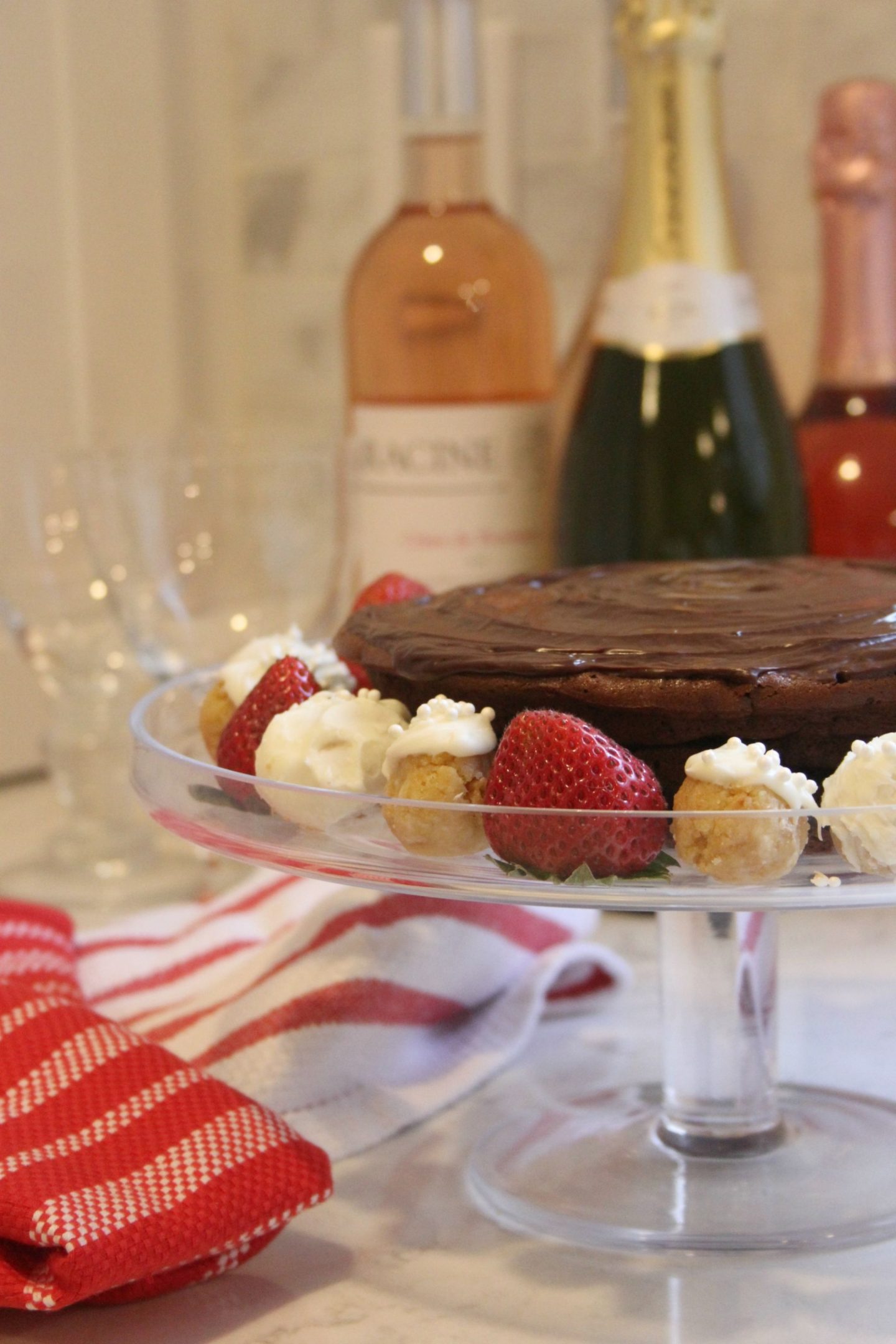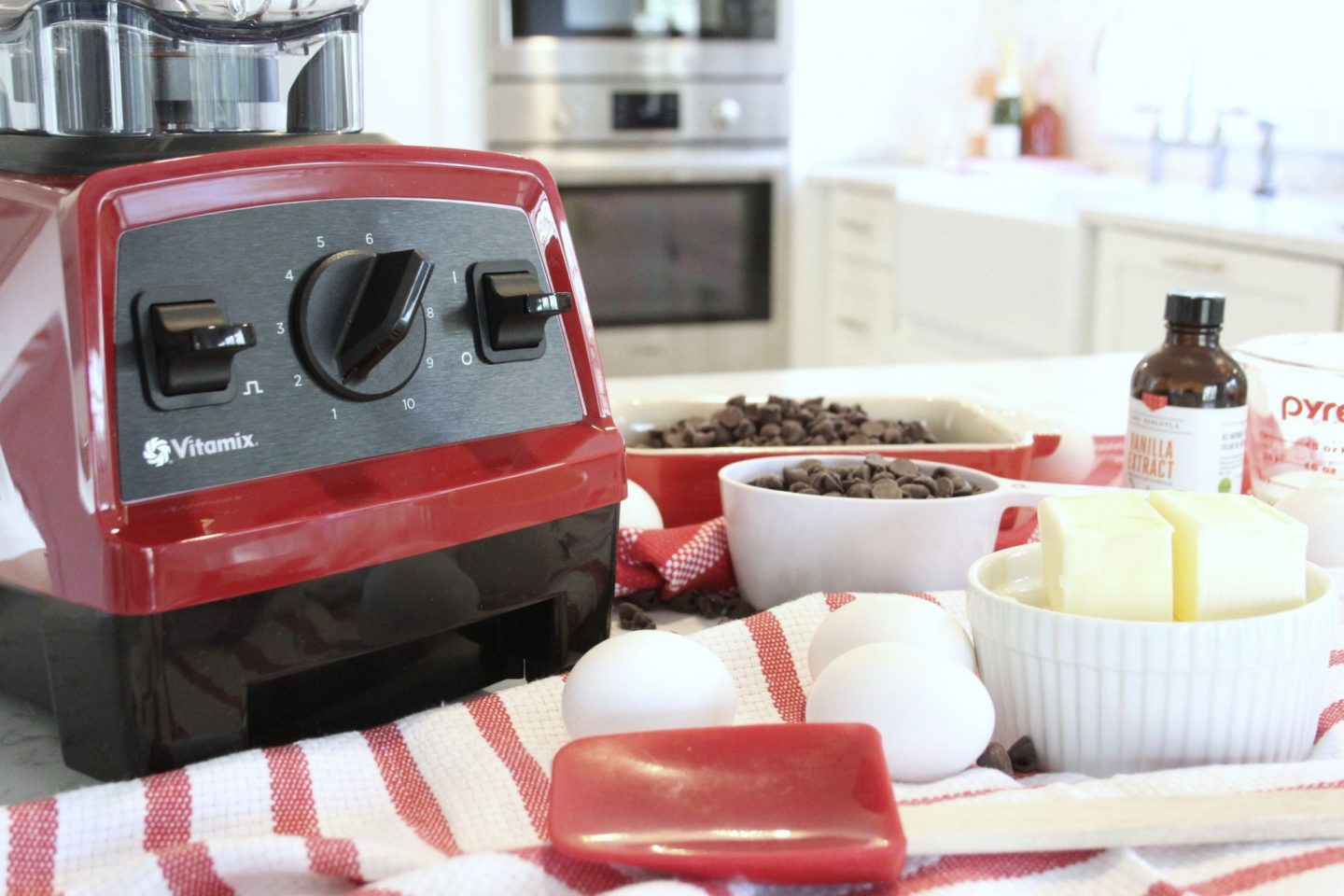 Gather Ingredients.
2 sticks of butter
3 cups semisweet chocolate chips
8 large eggs
Ganache: 1/3 cup whipping cream, 1 cup chocolate chips, 1 tsp. vanilla
Preheat oven to 325. Spray an 8″ round cake pan with non-stick spray. Partially melt butter in microwave, add chocolate chips, heat in microwave 30 seconds more, then stir to melt and combine. Set aside.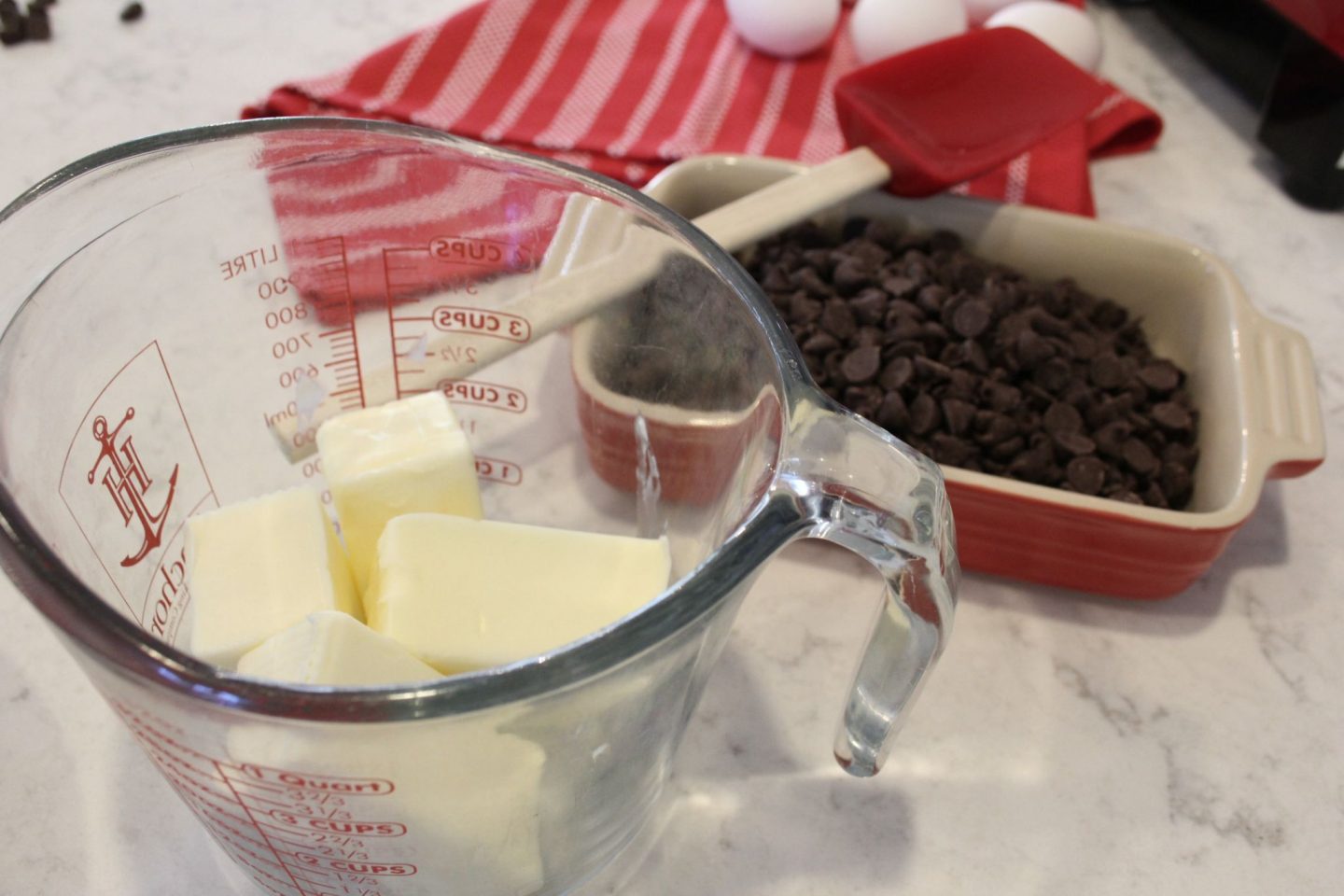 Blend the eggs at Variable 5 of the Vitamix for 3 minutes. Remove the lid plug and add chocolate mixture, blending a few seconds more.
Pour the batter into prepared pan and bake in center of oven for 30-35 minutes. It's done when there's no jiggle factor in center or bottom. It will rise above pan and then settle as it cools.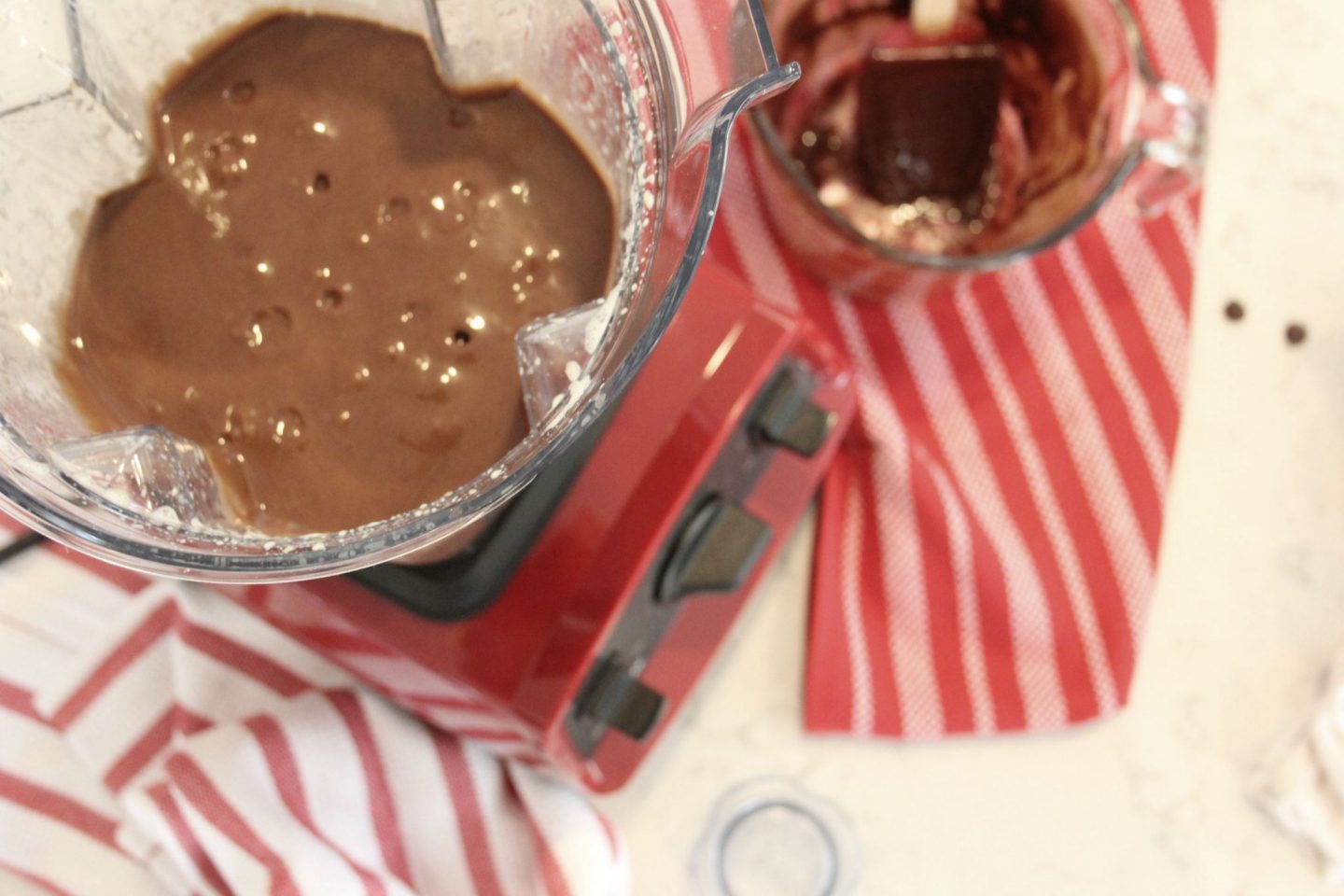 Cool in pan 10 minutes then remove and cool completely on wire rack. When cool, make ganache icing.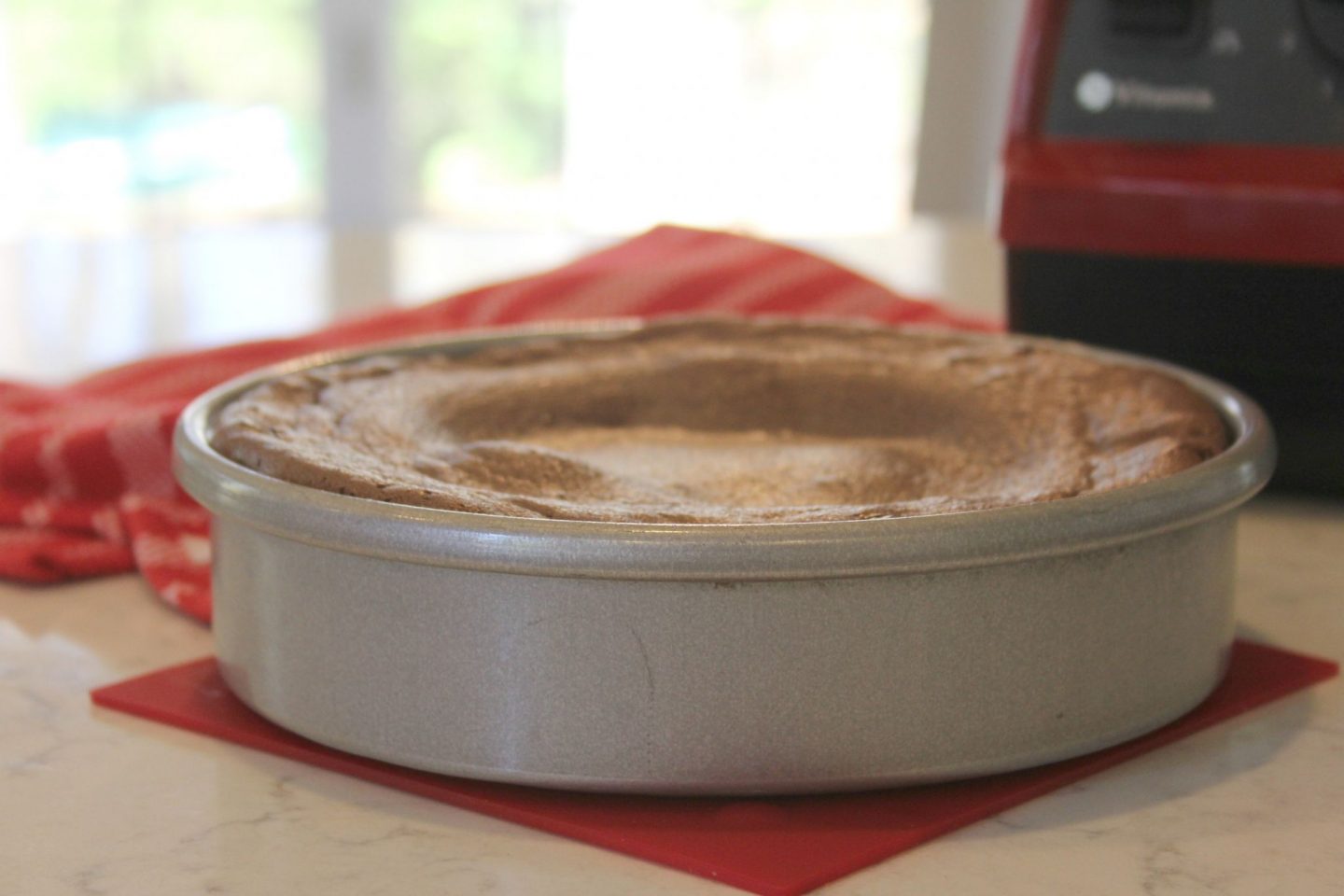 In small saucepan, heat whipping cream just til it begins to boil. Remove from heat and stir in chips and vanilla until smooth.
Transfer cake from rack to a plate. Pour the ganache on top and spread with spatula.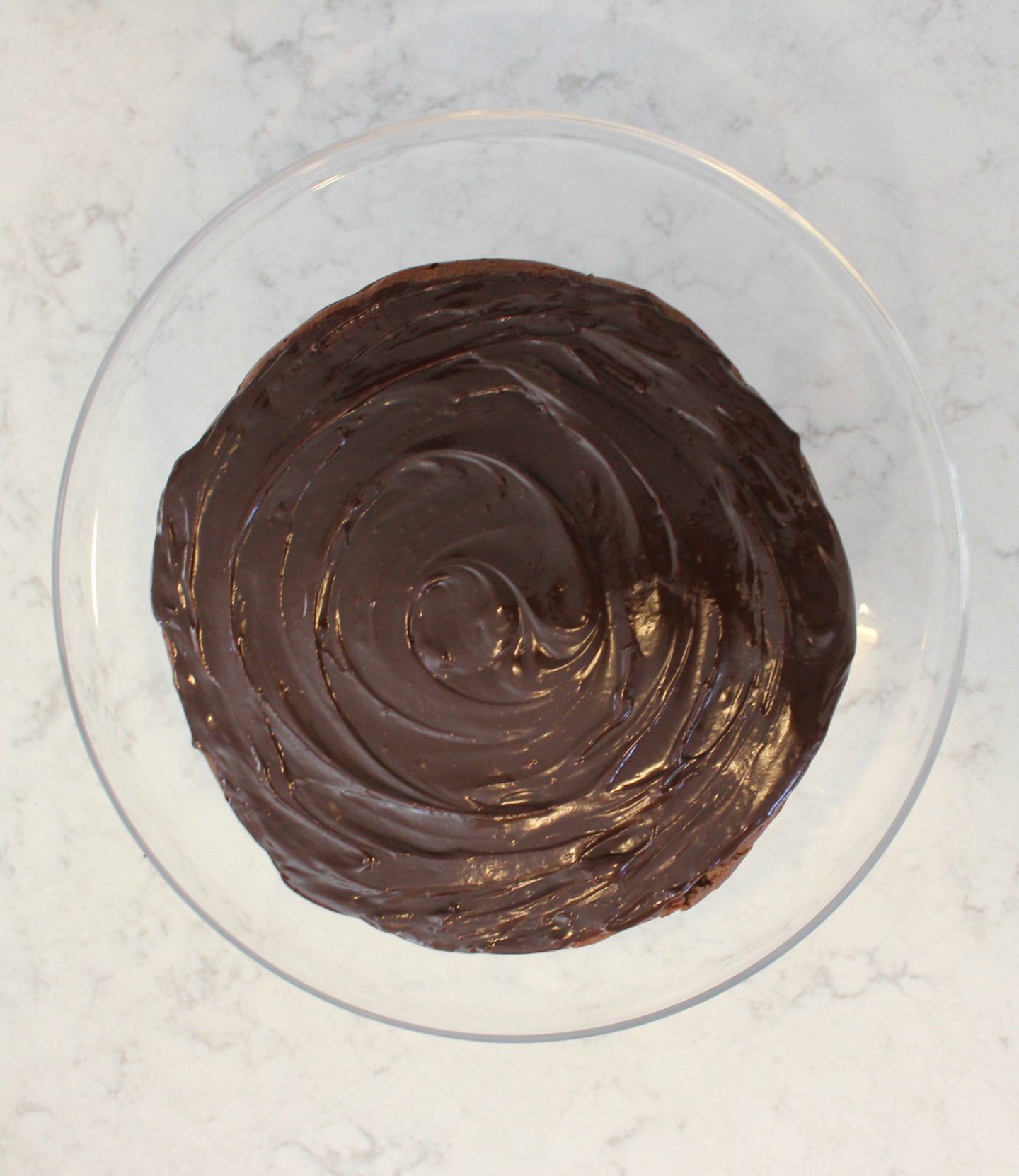 The sides of my cake were not the loveliest, so I opted to decorate the cake with a ring of alternating strawberries and sugar cookie truffles (gluten free!).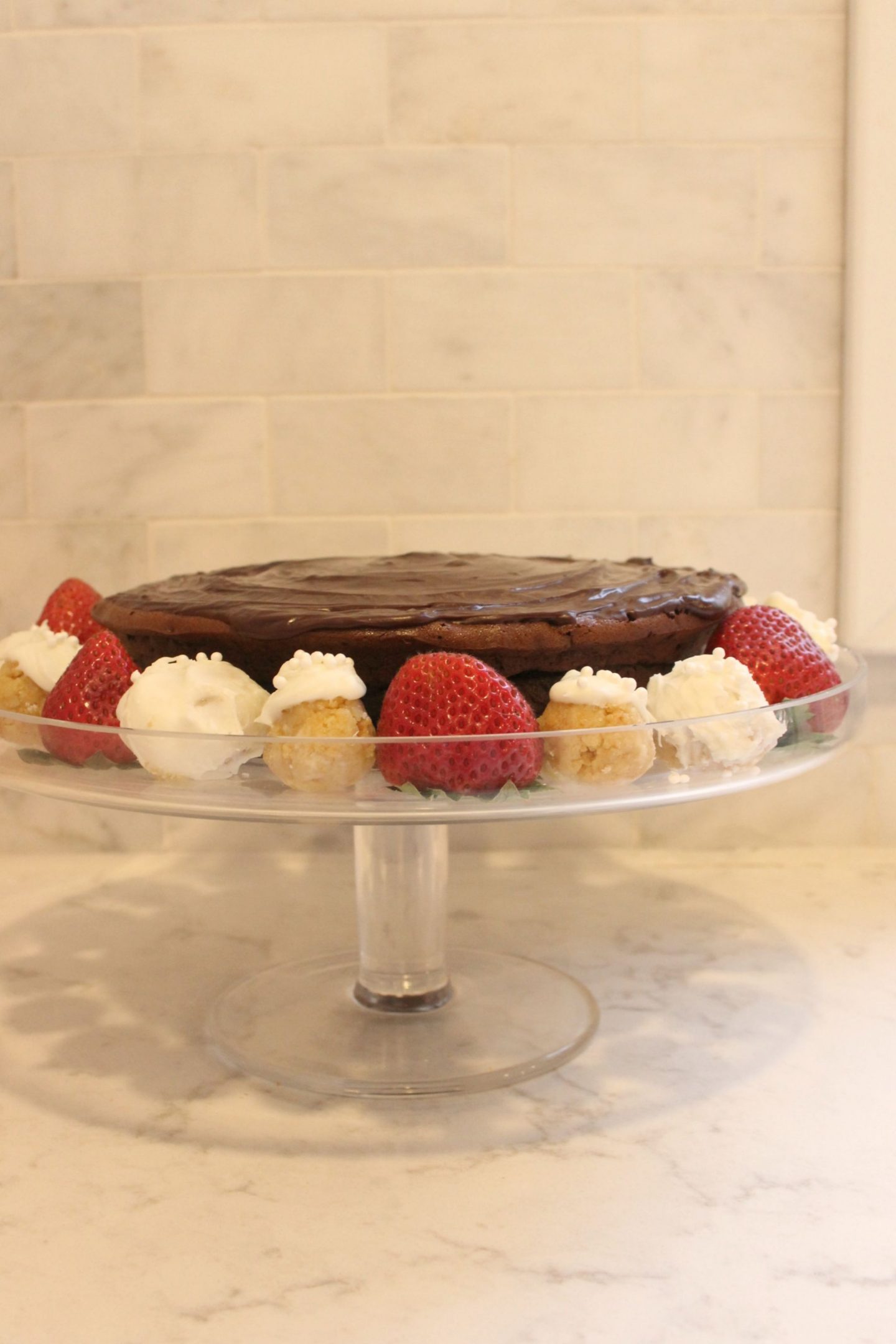 Then I added a few sliced berries and whole berries to the top of the cake.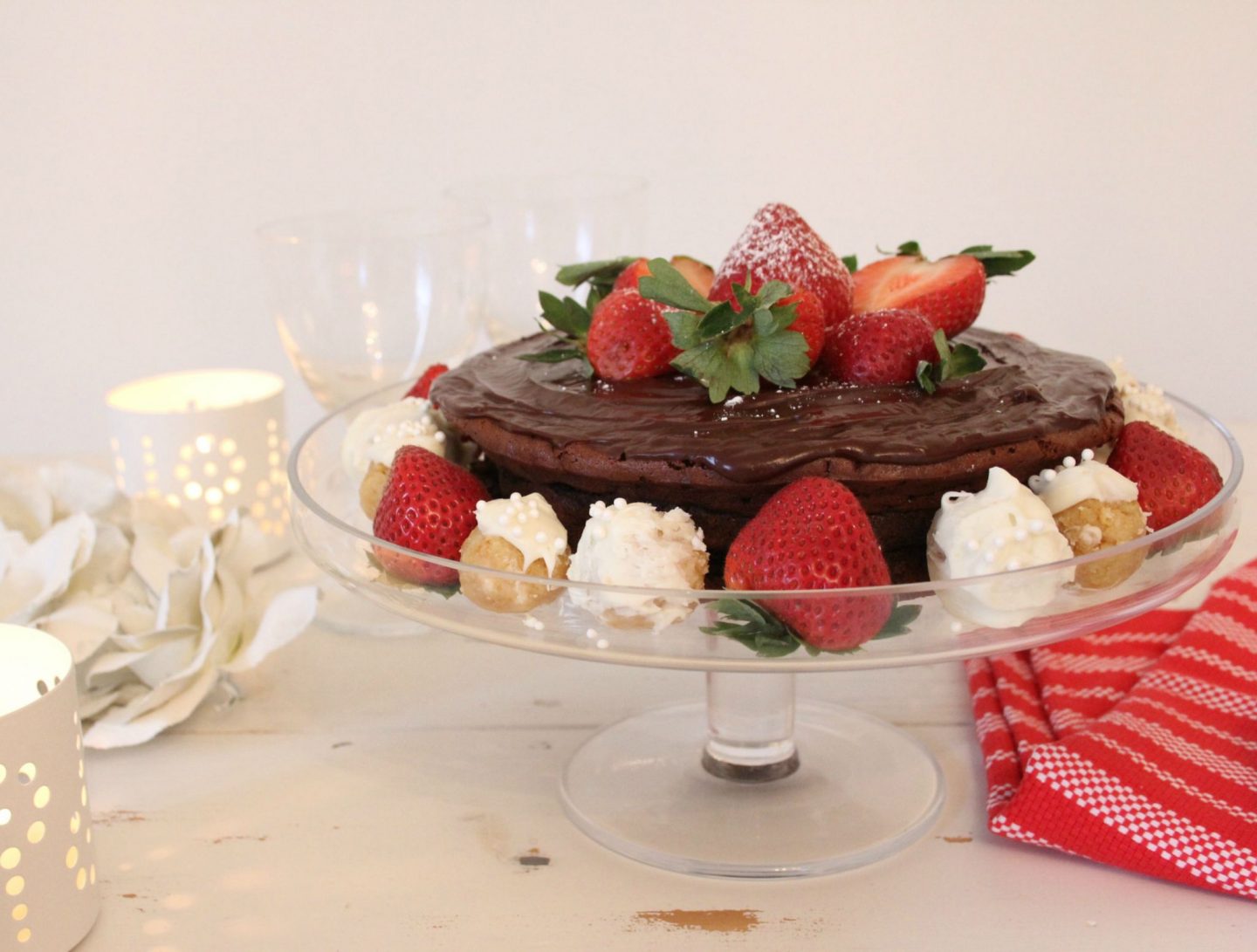 Dust with powdered sugar if desired.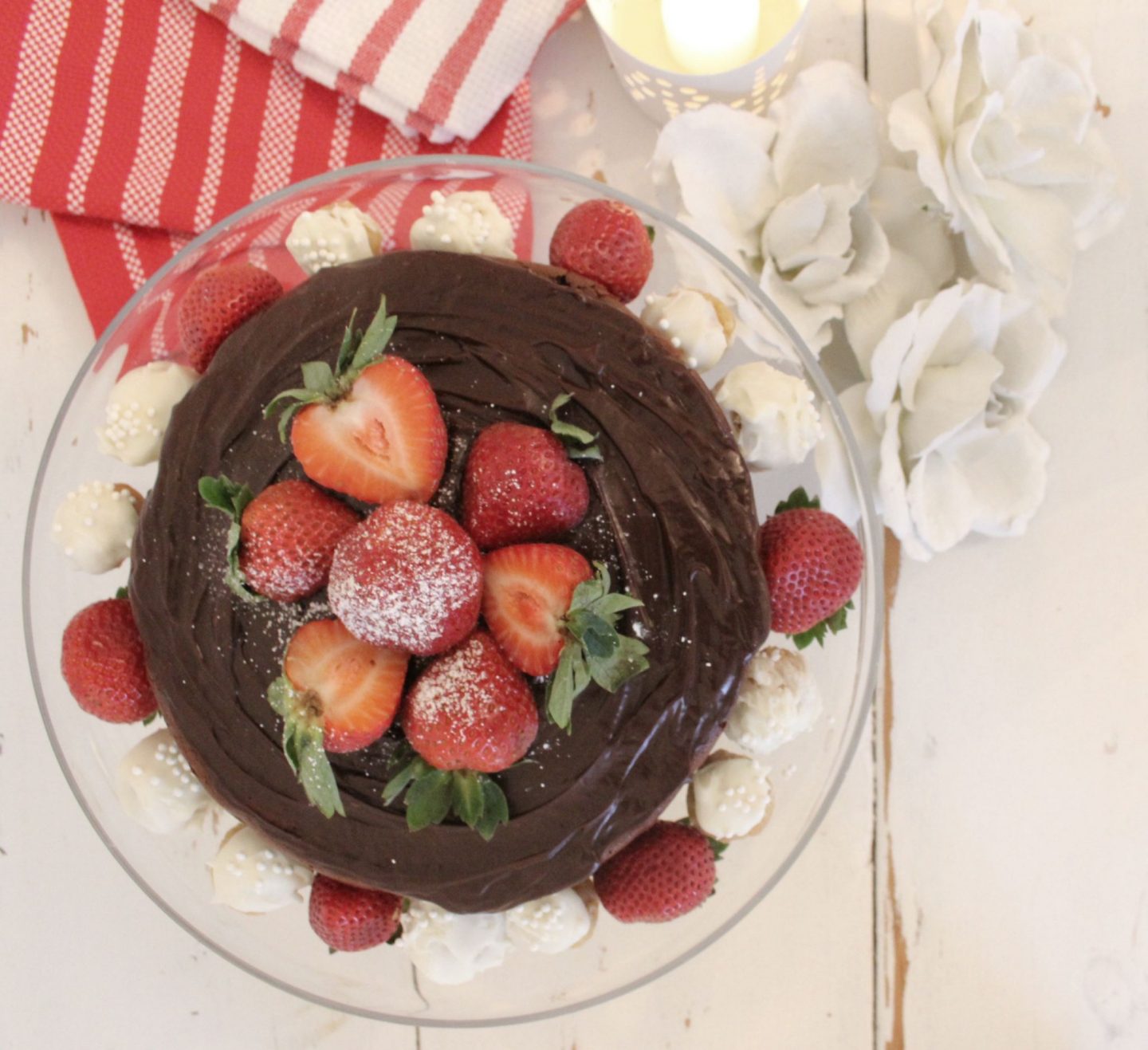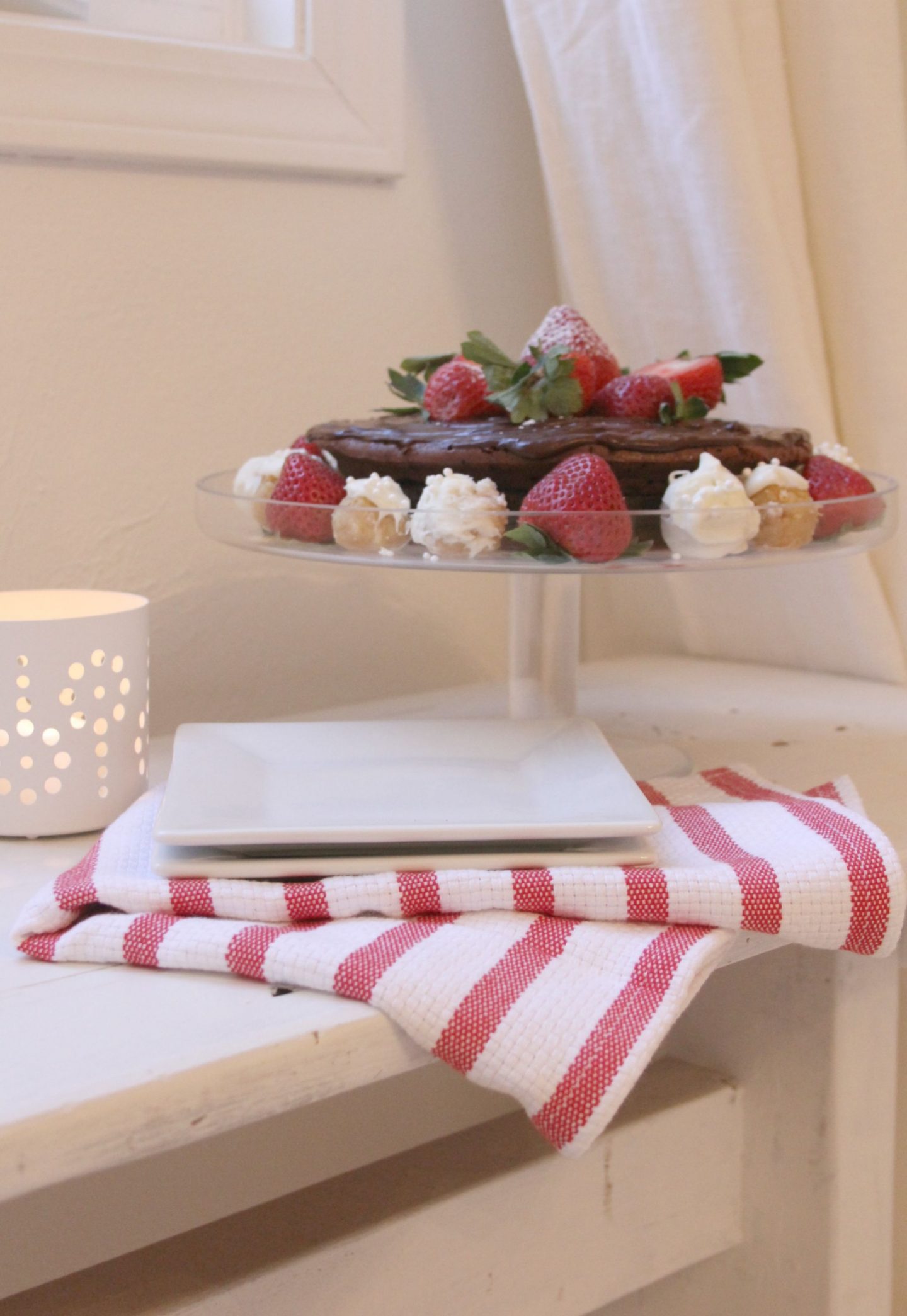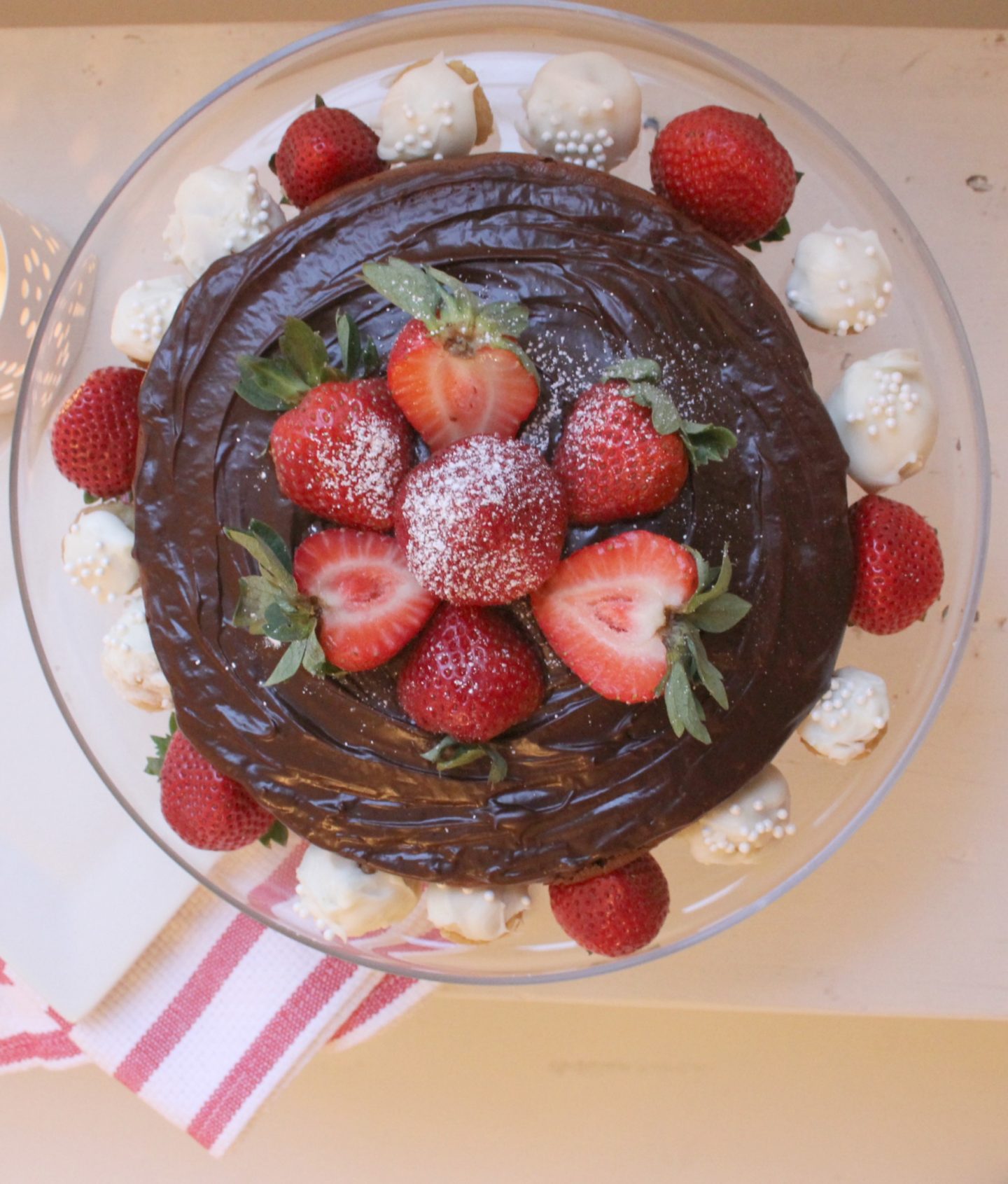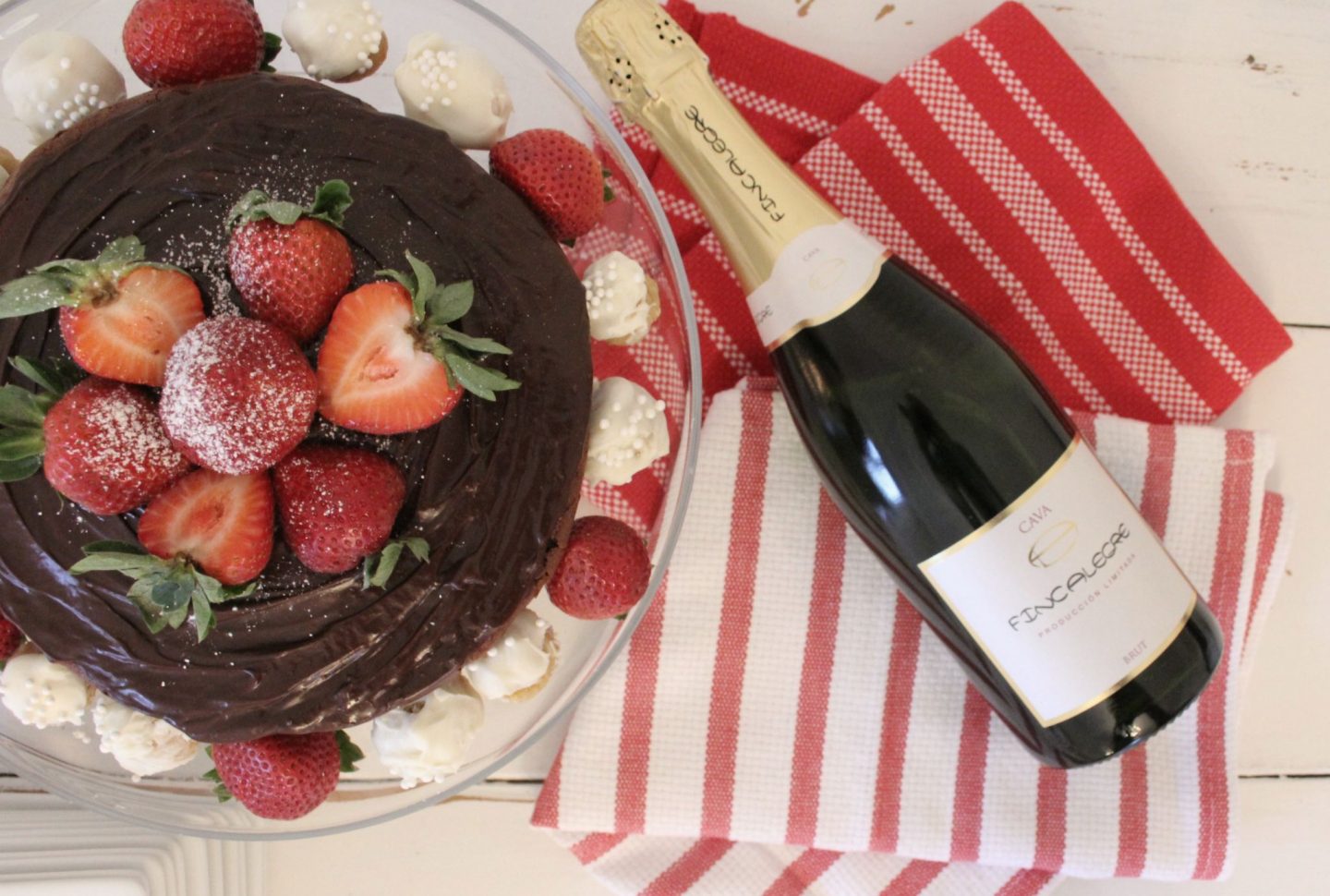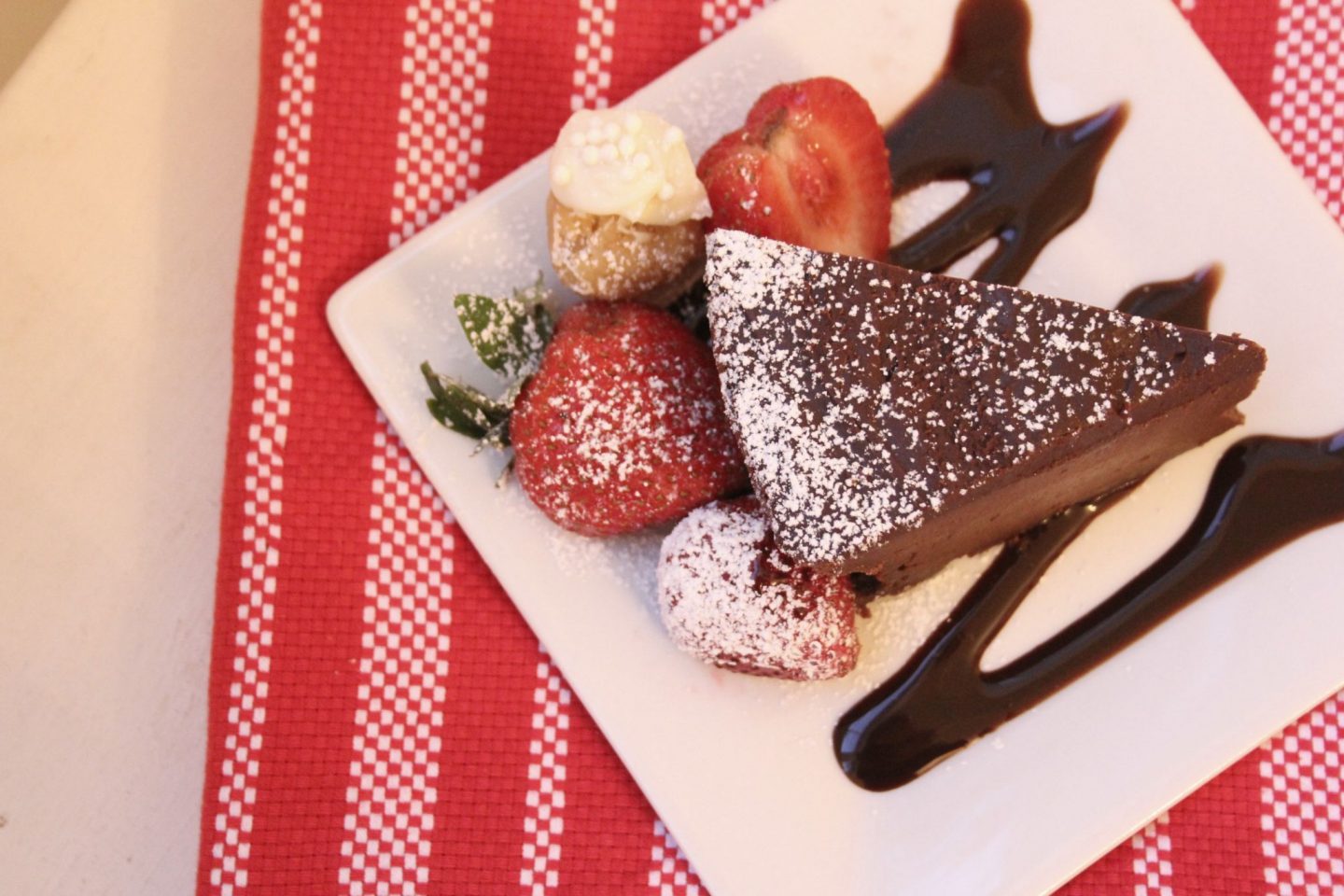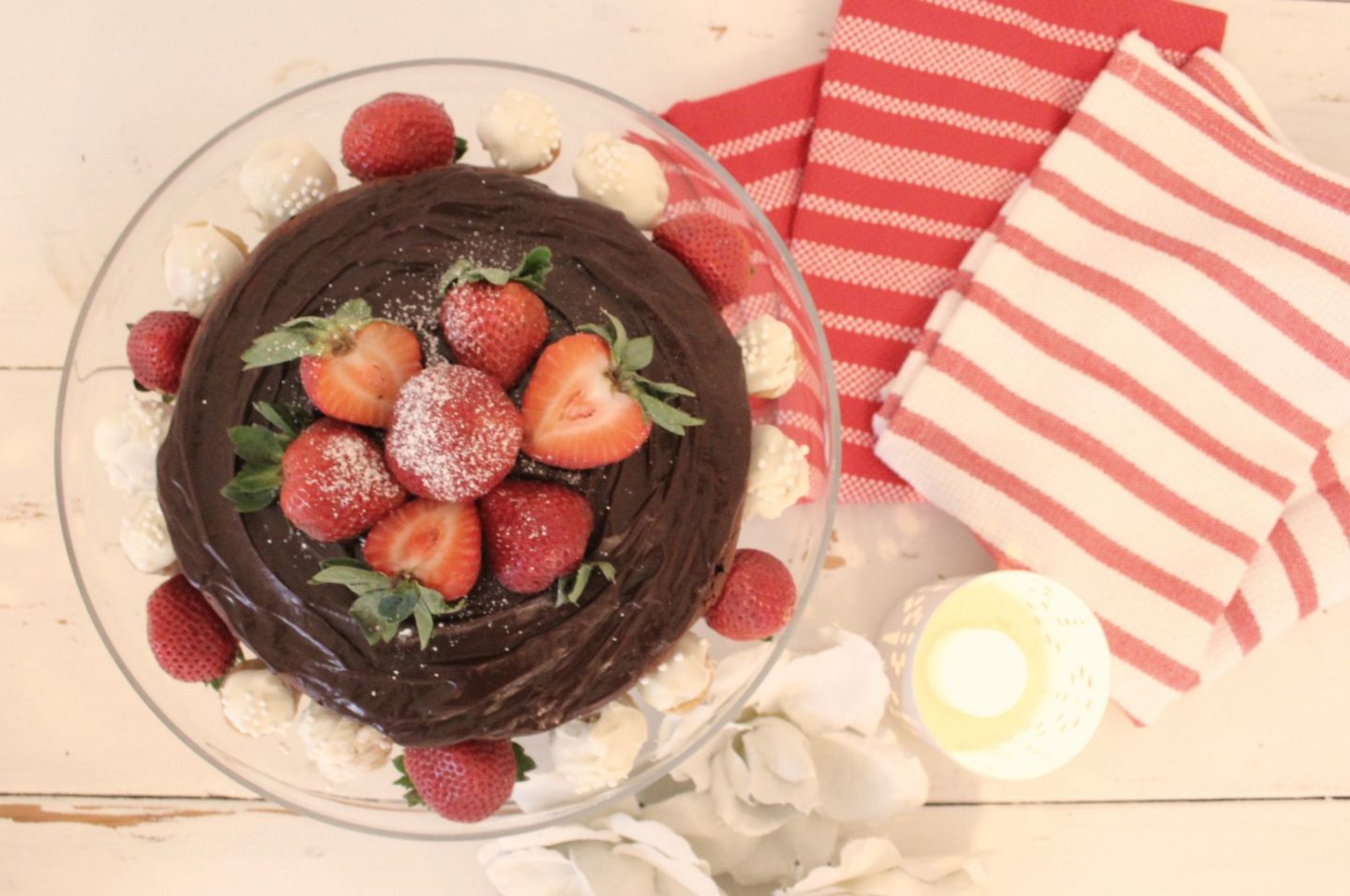 Vitamix for baking? Hello, Lovely! The cake was a hit with my husband, and he also loved the sugar cookie truffles (those delicious morsels above resembling donut holes) for which I relied upon the Vitamix E320.
Ever made a flourless cake?
Peace to you right where you are.
-michele
This post contains affiliate links which I hope you will use since they won't cost you a penny extra yet may earn this blog a small commission.
Support Hello Lovely by shopping Amazon RIGHT HERE for anything (not just products mentioned here) to keep the inspiration flowing!
I'm a participant in the Amazon Services LLC Associates Program, an affiliate advertising program designed to provide a means for me to earn fees by linking to Amazon.com and affiliated sites.
Click HERE to find cost conscious furniture and decor for your home too!