It's time!
And this one's our favorite.
Baking these buttercream iced butter cookies
is a holiday tradition with my kids,
dating back more than 20 years.
My recipe even won a contest a few years back!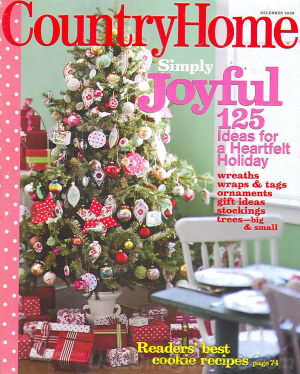 Keep reading to get to the recipe.*
Enjoy some wine and cheese
as you prepare the dough
the night before you'll bake them.
*Do lick the bowl.*
The next day: roll out the dough
(or be super lazylike and just
do the cut and bake thang),
cut out shapes, and bake em off.
The frosting is unbelievably sweet-baby-Jesus-delish…you'll see.
Here is the lovely crew we're lucky
enough to call family…we're hosting
Christmas Eve, then, we'll head
to their place for a continuation
of Christmas shenanigans.
Let's bake cookies and
get our merry on, peeps!


Peace to you right where you are.
~michele
*Luke's Christmas Love Cookies
Prep: 50 minutes
Chill: 2 hours
Bake: 7 minutes/batch
Oven: 375°
1 cup butter, softened
1 1/2 cups powdered sugar
1 tsp. baking soda
1 tsp. cream of tartar
1 egg
1 tsp. vanilla
1/2 tsp. almond extract
2 1/2 cups all-purpose flour
1 7-oz. jar marshmallow cream
3/4 cup butter, cut up and softened
3/4 tsp. vanilla
1/2 cup powdered sugar
Colored sprinkles
1. In a large mixing bowl, with an electric mixer on medium to high speed, beat 1 cup butter for 30 seconds. Add 1 1/2 cups powdered sugar, baking soda, and cream of tartar. Beat until combined, scraping sides of bowl occasionally. Beat in egg, 1 teaspoon vanilla, and almond extract. Beat in as much of the flour as you can with the mixer. Stir in any remaining flour. Divide in half. Cover and chill for 2 to 3 hours or until easy to handle.
2. On a lightly floured surface roll half of dough at a time until slightly less than 1/4 inch thick. Cut dough using a 2 1/2-inch star-shape cutter. Place 1 inch apart on ungreased cookie sheets.
3. Bake in 375° oven 7 to 8 minutes or until edges begin to brown. Transfer to wire racks; cool.
4. In large mixing bowl beat marshmallow cream, gradually adding 3/4 cup softened butter. Beat in 3/4 teaspoon vanilla and 1/2 cup powdered sugar. Spread or pipe atop cookies. Sprinkle with colored sprinkles. Makes 6 1/2 dozen cookies.
TO STORE : Store in a single layer in refrigerator until frosting sets, about 1 hour. Store in a single layer in an airtight container in refrigerator for up to 3 days. For longer storage, freeze uniced cookies.
Per cookie: 73 cal., 4 g fat (3 g sat. fat), 14 mg chol., 49 mg sodium, 8 g carbo., 0 g dietary fiber, 1 g protein.