A steady flow of press releases in my inbox contain interior design projects and products branded with the oxymoronic "timeless trends." Hahahaha. It's silly. Why must marketers reinvent, repackage, and reimagine everything under the sun? As if nothing will be consumed without fresh vocabulary, a young face, and snappy suggestion. Just like how it used to look, ONLY BETTER NOW on accounta this BOUGIE HASHIE: #timelesstrends. Mercy. If consumers are leaning into classic design, traditional style, and timeless decorating, let's give credit where it is due…the past. My FB followers are certainly gobbling up classic style…appetites are strong for inspiring high end interiors with European influence, grace, antiques, and traditional architecture. Timeless interiors are uninterested in trends because they transcend them. Onward with Holiday Decorating Classics & Stylish European Inspired Entertaining.
Holiday Decorating Classics & European Inspired Entertaining
Ideas from Lovely Traditional Style Holiday Decorated Rooms
Do we need impeccable architecture and a historic home to arrive at a beautiful design such as this one: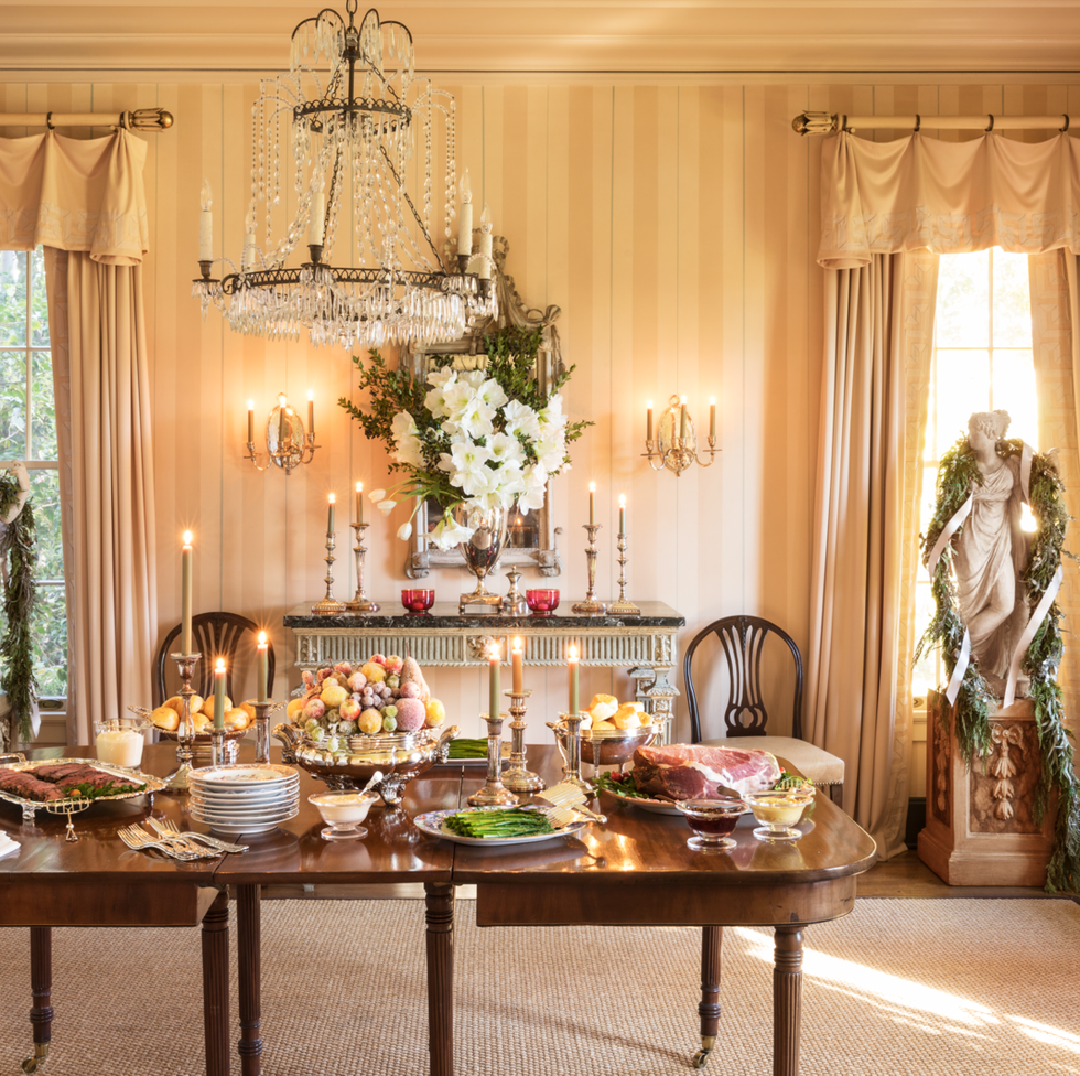 Um. Yes. Which is why your design should be all yours! There are plenty of beautiful decorating details to note without worrying about the fact we'll never own this or that or be able to tweak the ceiling height.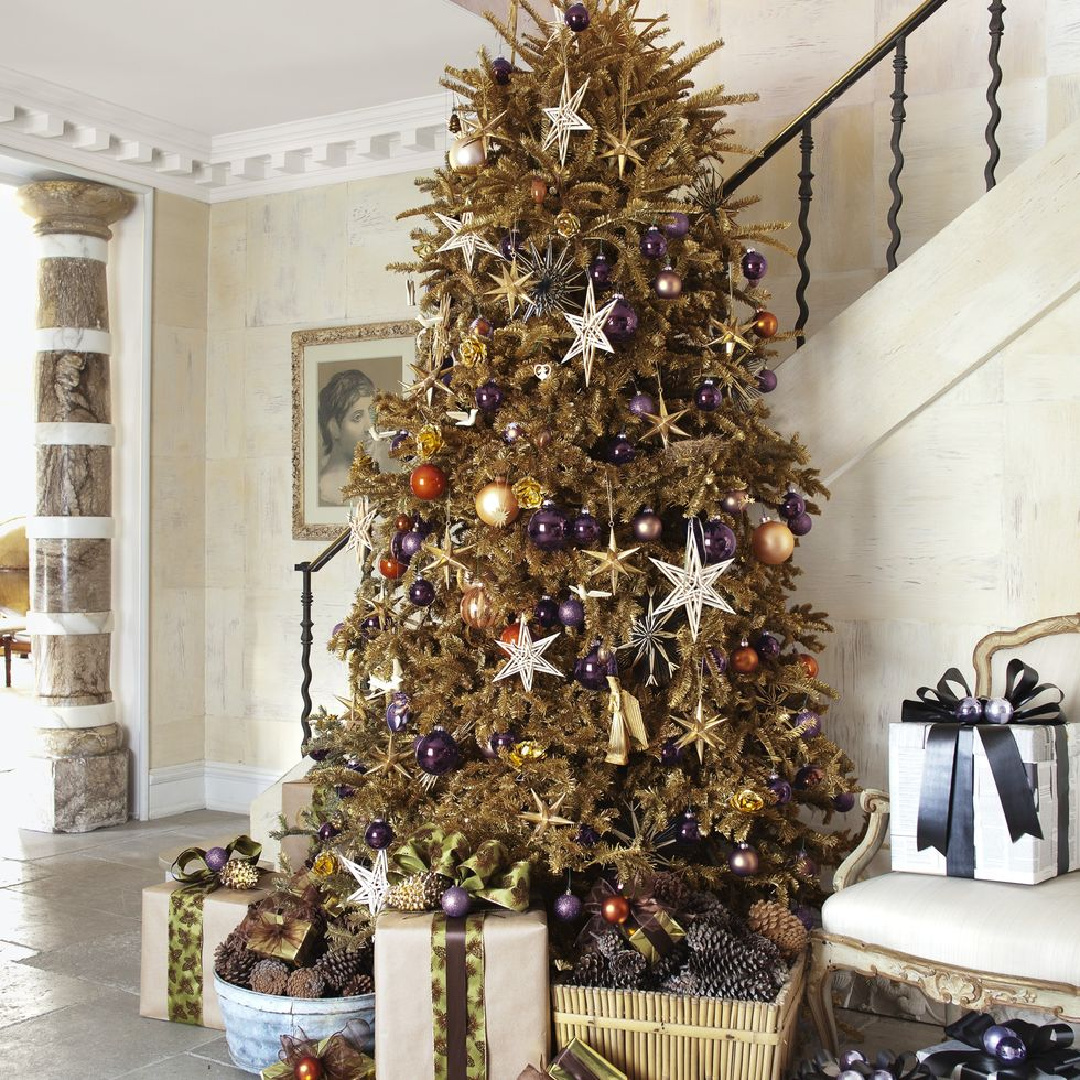 Exhibit A. Buckets and crates of pinecones. We can all riff on those design elements.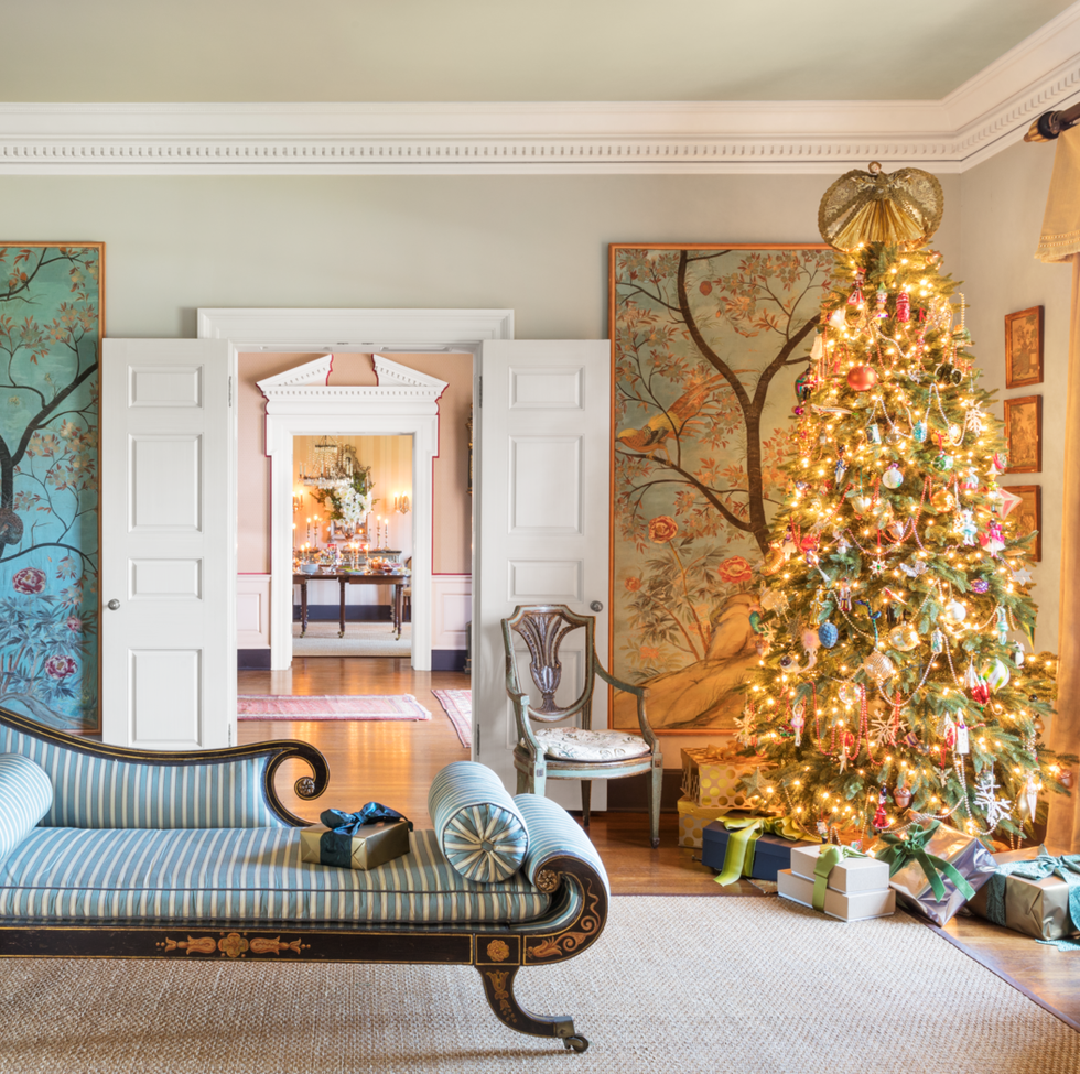 While I may never have access to pricey custom framed panels like the ones above, there are endless wallpaper options for every price point. I can notice how the colors and motif make me feel. Isn't blue impossibly elegant and pretty for Christmas schemes?
Learning the Look of Holiday Decorating Classics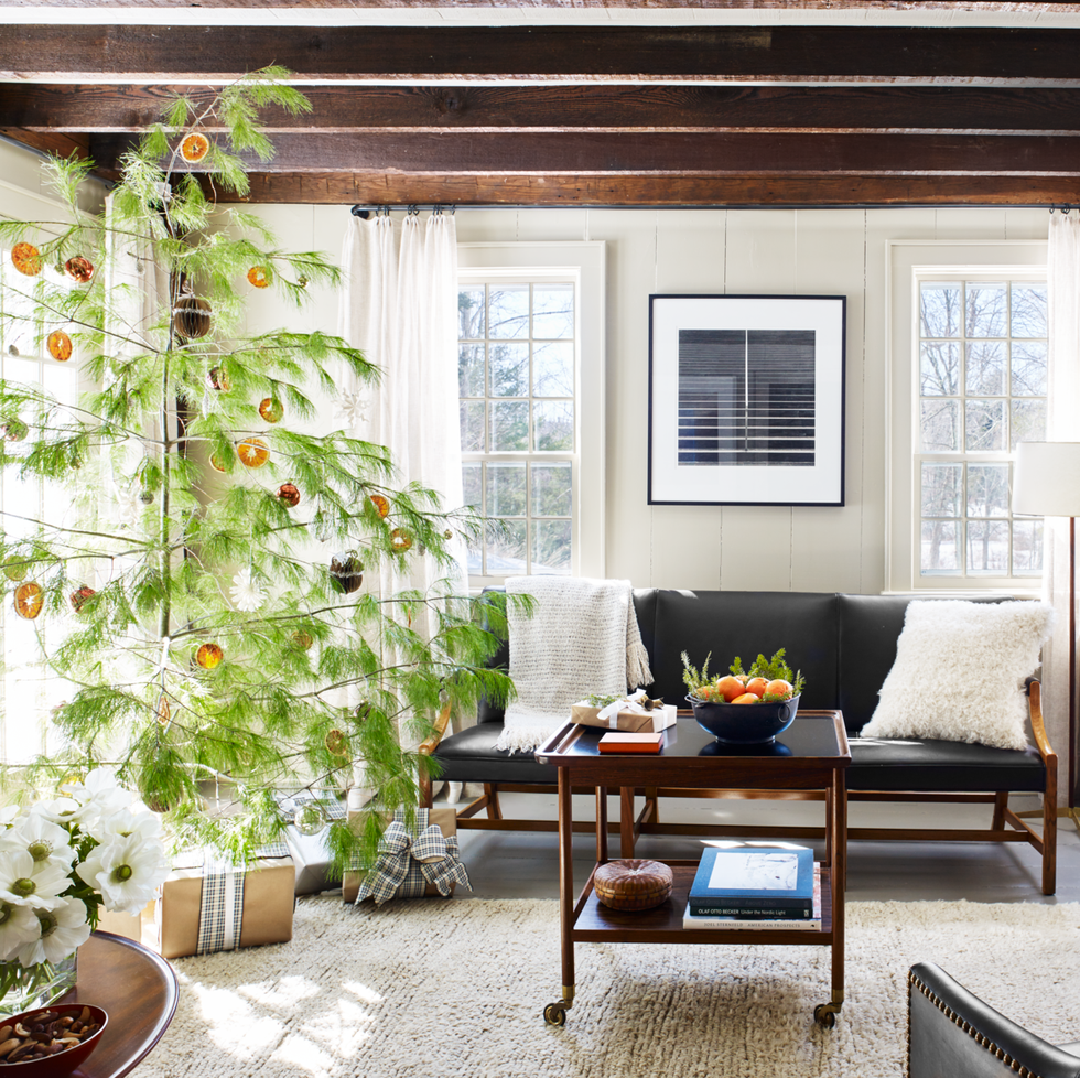 The details in this collection of holiday decorated rooms are such a pleasure to discover!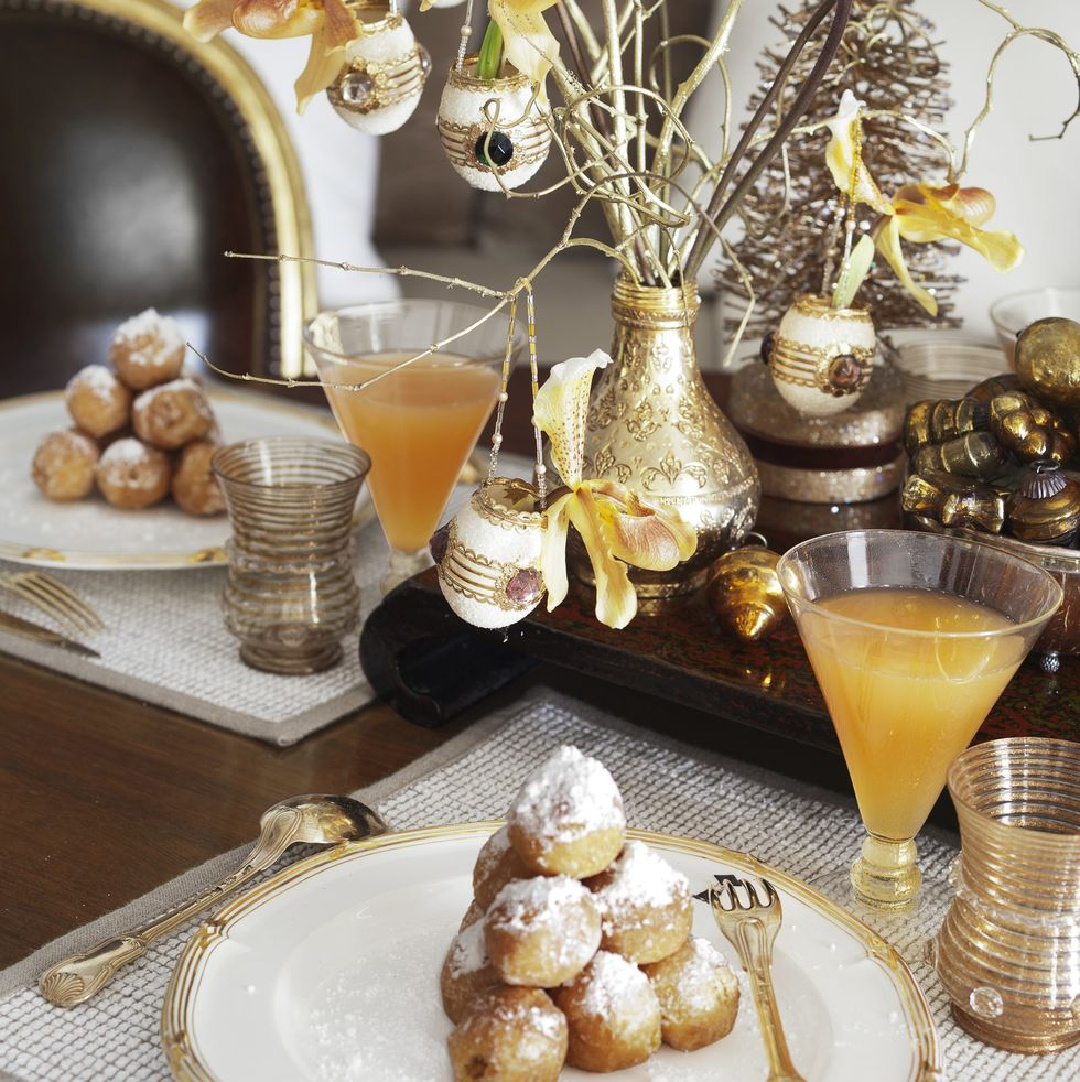 So often it is what isn't there that distinguishes a particular look. Bold color and bling-less greenery anyone?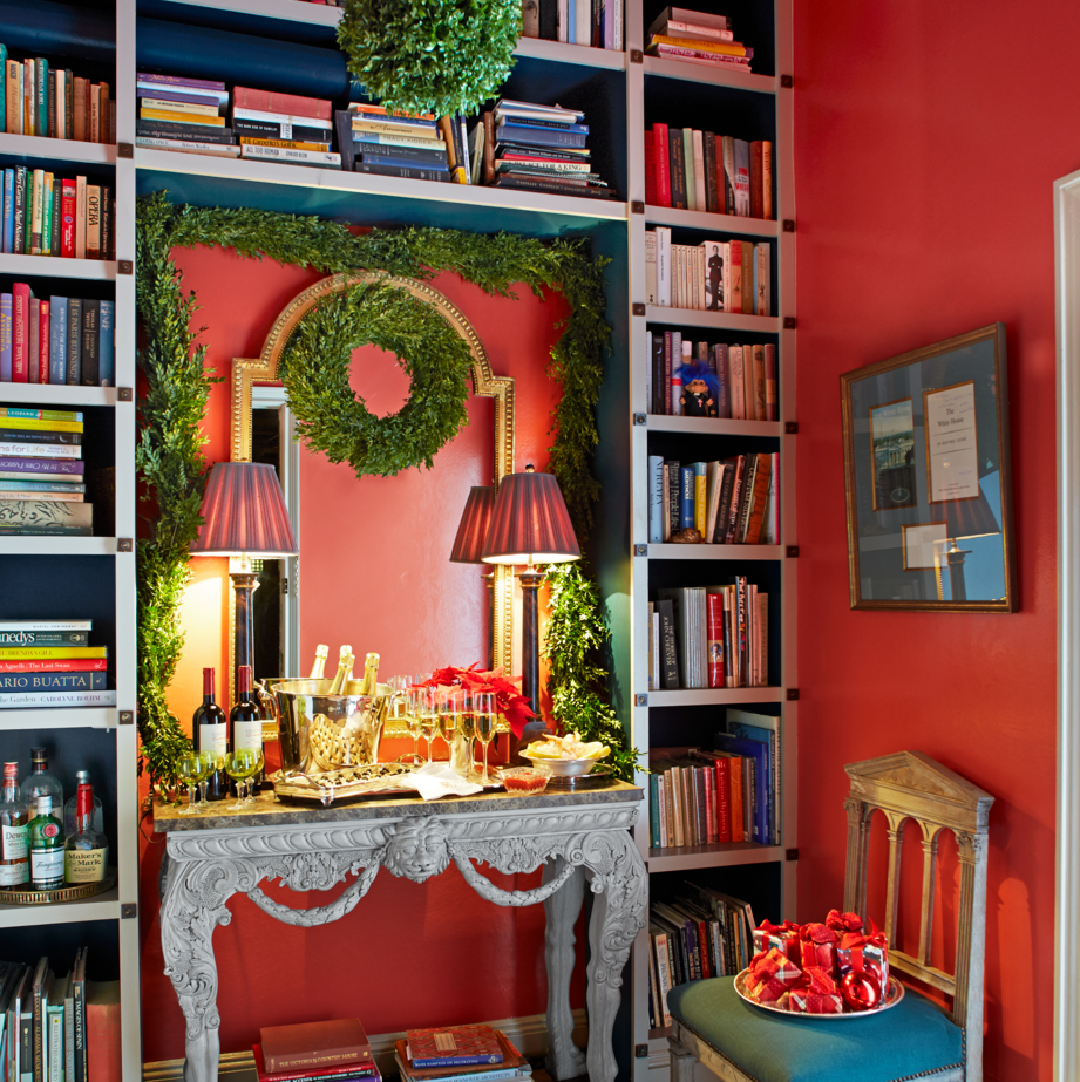 The restraint and meditative colors below take my breath away. While I have no impulse to duplicate the look, I am noticing how contemporary art creates a pleasing tension and how a gift tied with green velvet ribbon feels dreamily luxe.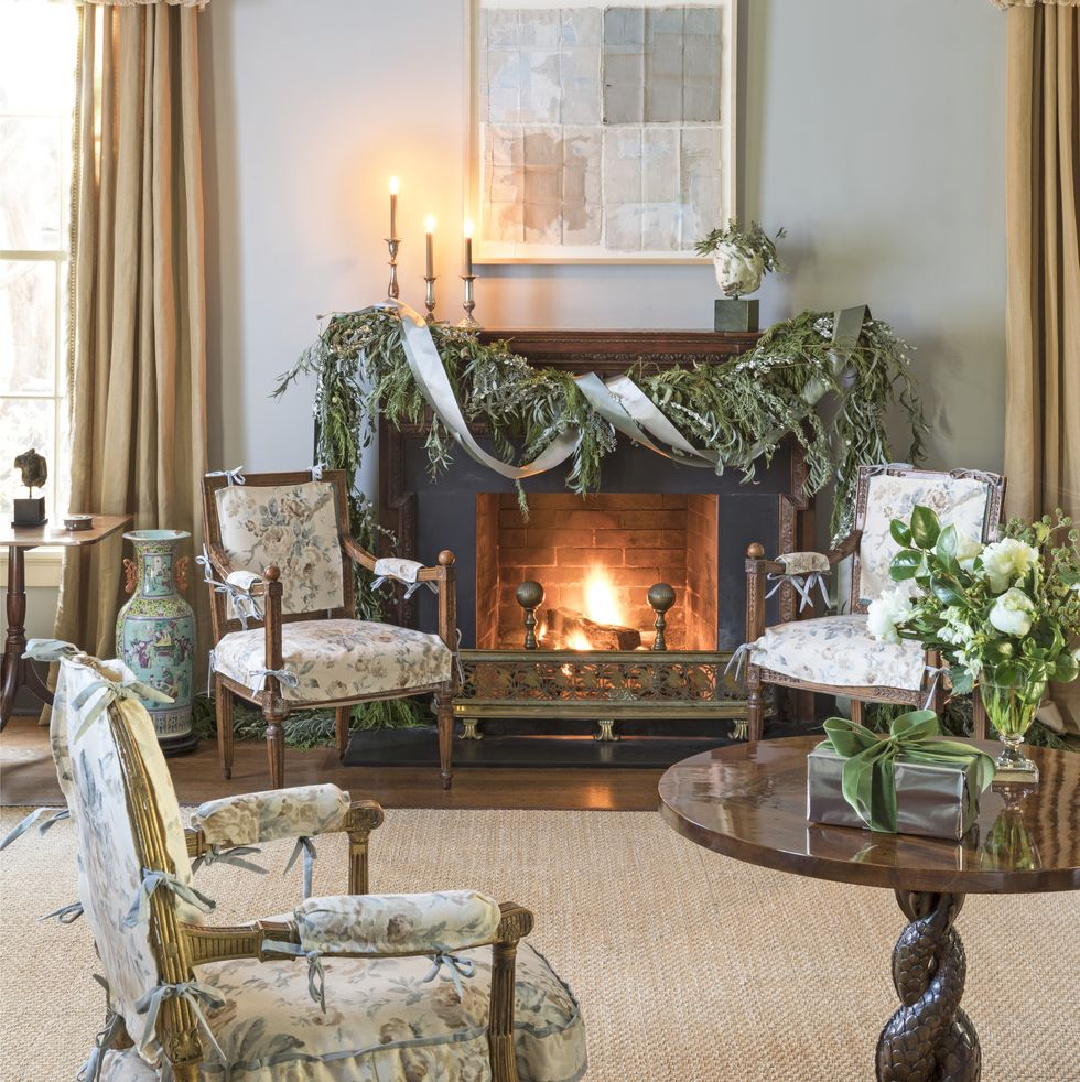 There's something utterly cozy and calm about the wing chair coordinating with the fireplace surround…I can imagine how the colors of decorations could change from year to year with this neutral backdrop.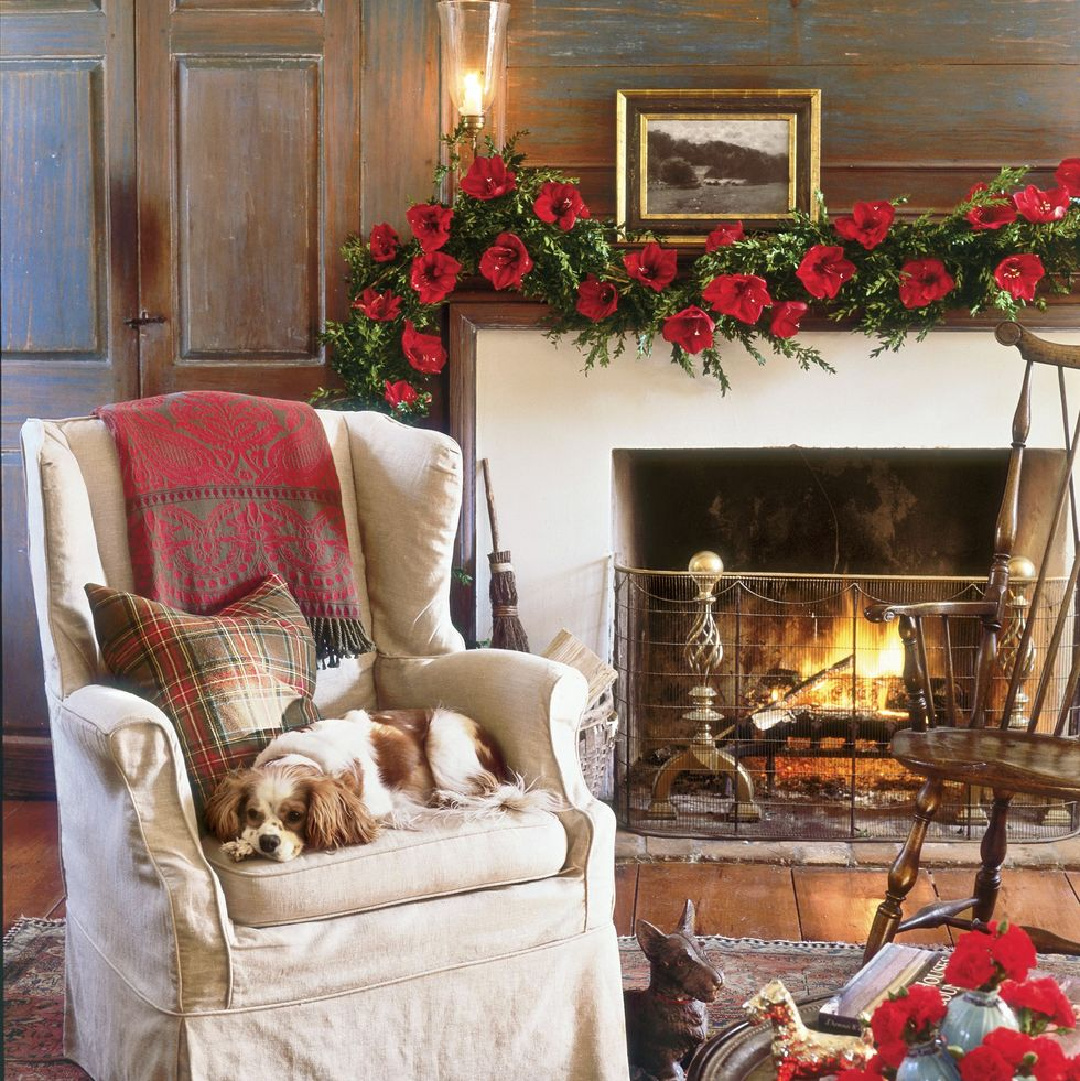 Fanciful Tablescapes
No matter where we fall on the spectrum of tablescaping skills, we are all free to devour the details of beautifully festive place settings, color stories, and centerpieces! (Notice how the tension created by tangerine, burgundy, magenta, olive, and teal creates an energizing and appetizing dynamic.)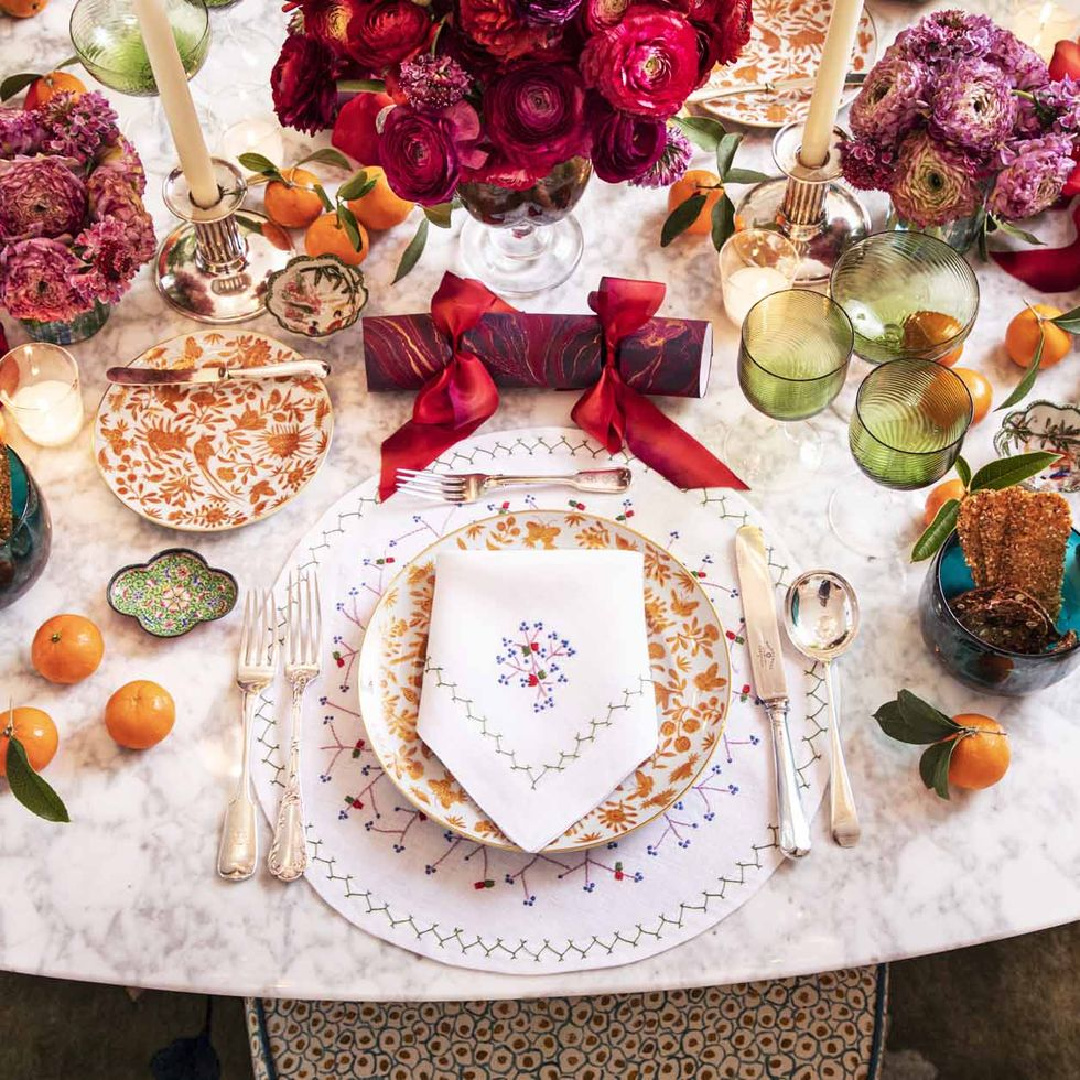 What a gift it to have access to such stunning homes in Veranda published before AI entered publishing and the world forever. Very real rooms with impeccable design. We have already arrived at a moment where certain folks will question whether this was artificially generated!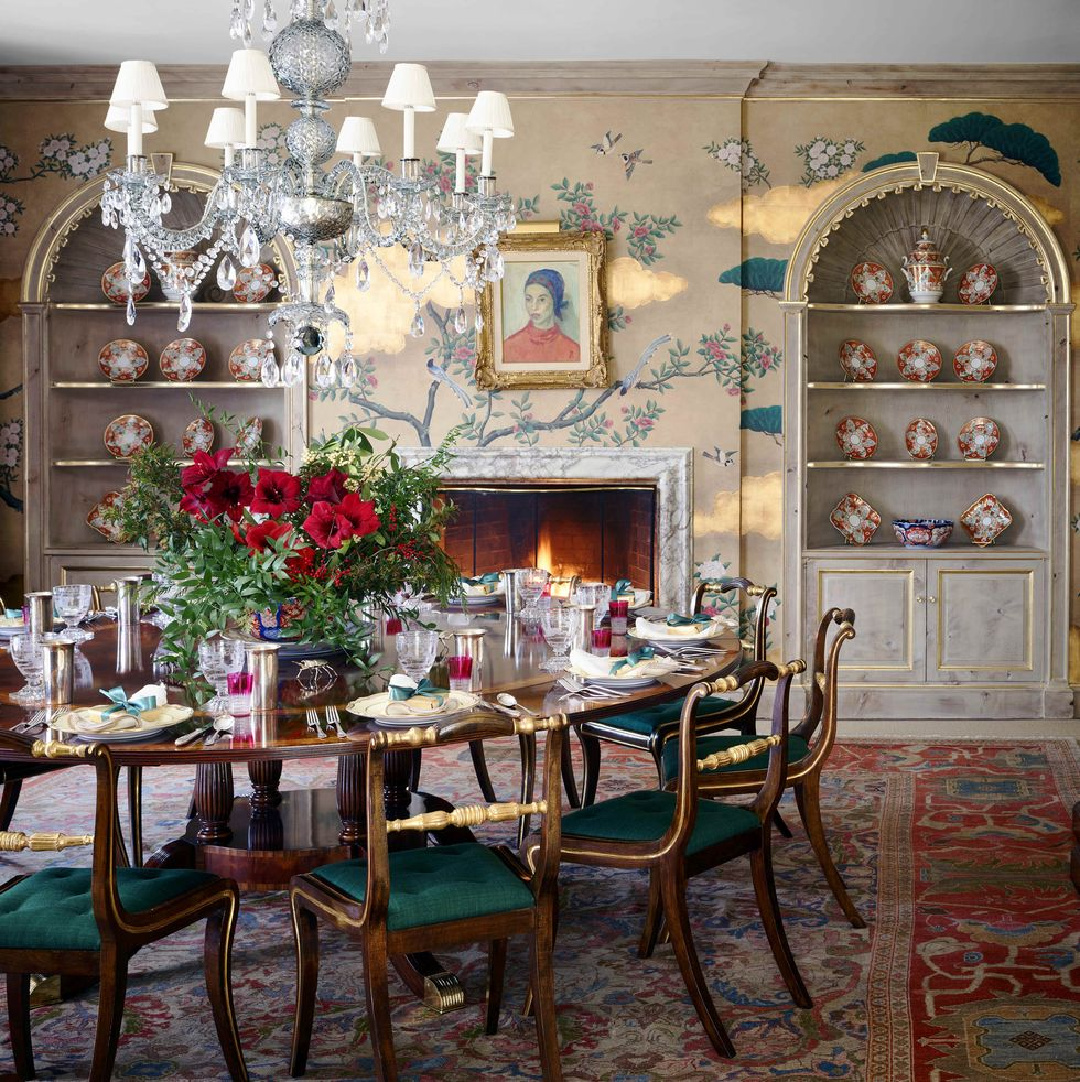 Holiday Decor With Natural Design Elements
Citrus and Christmas decorations are such best friends.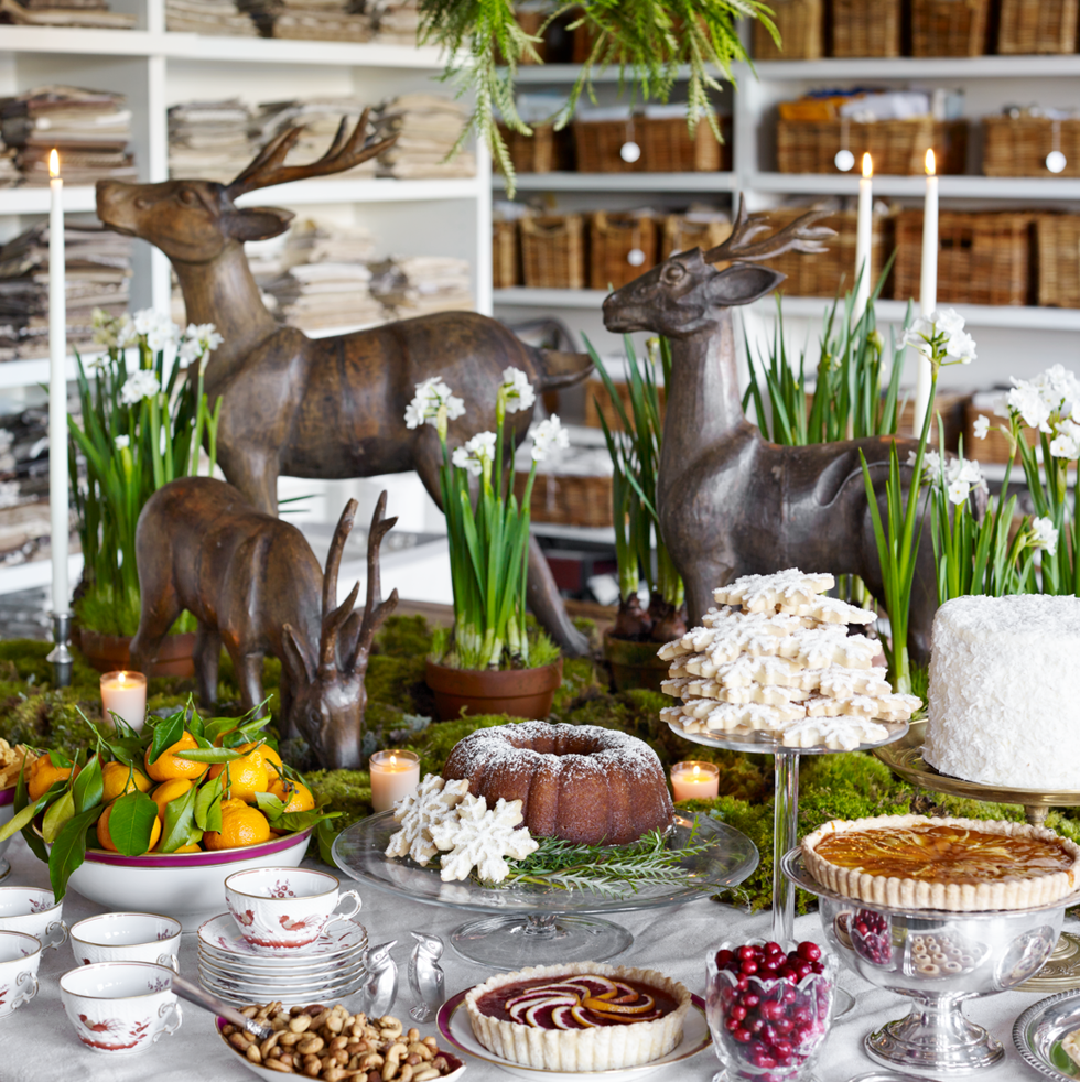 What magic when designers go all out!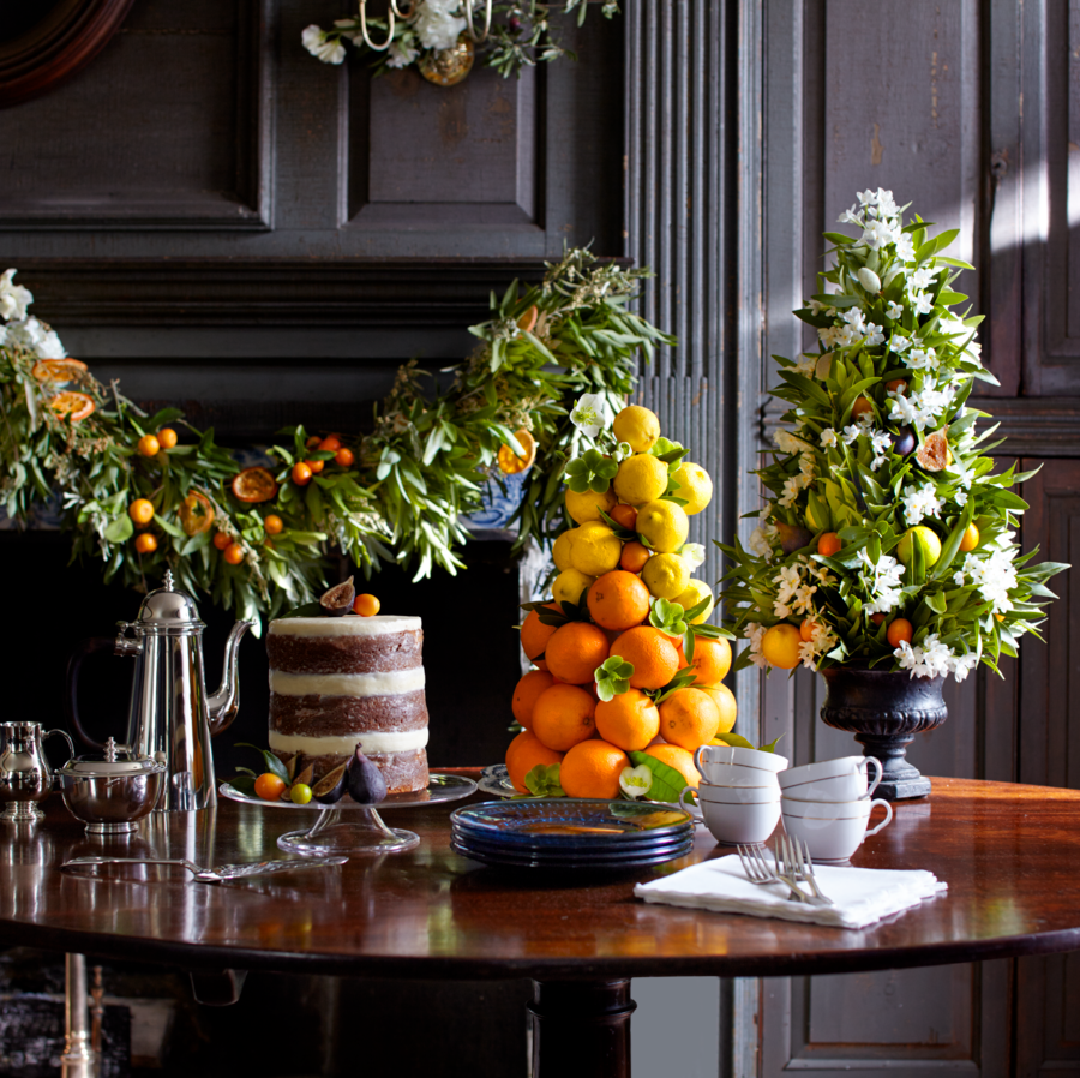 Even a single tray with a pomander pyramid can pack a punch.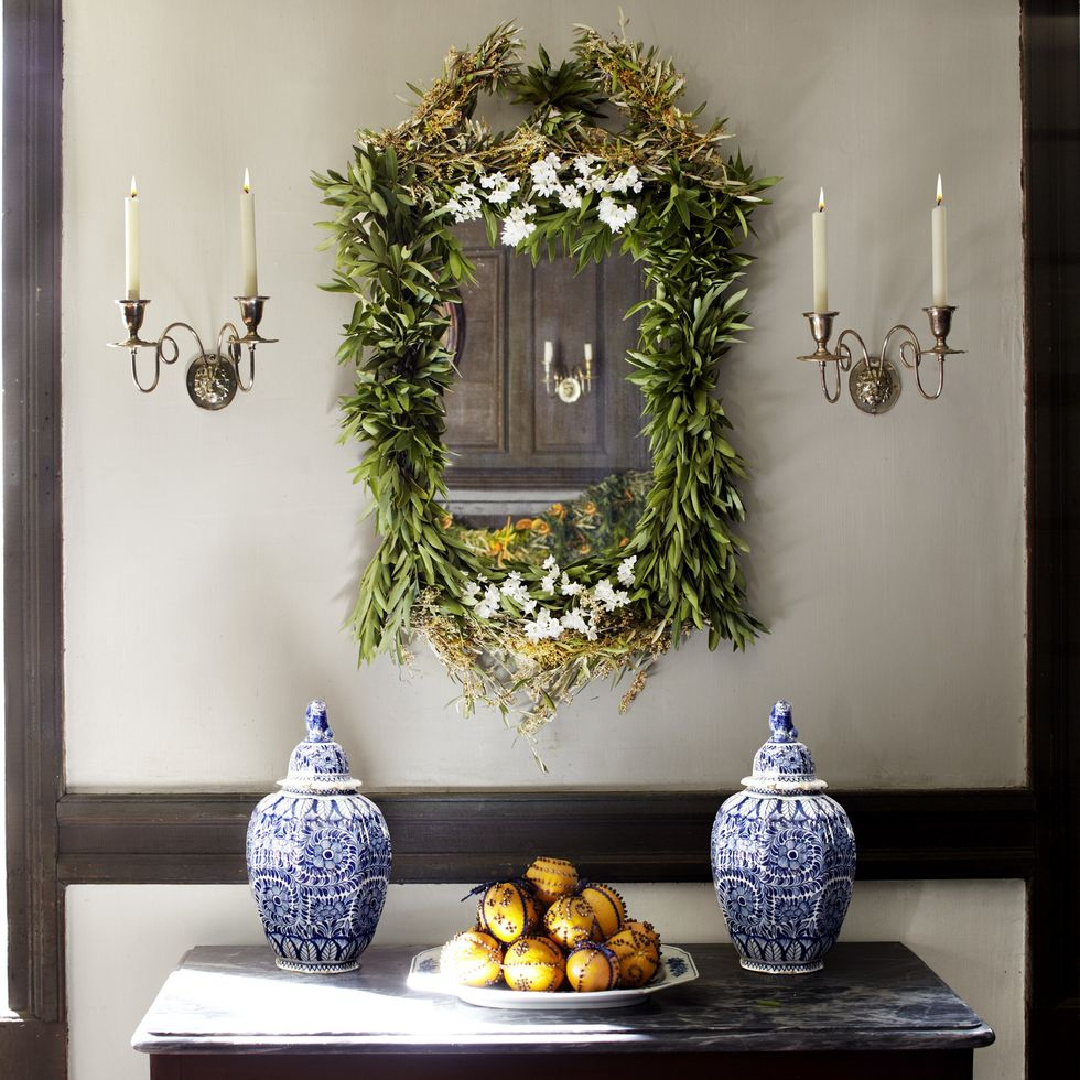 Would you dream of adding a teal ribbon to fresh greenery studded with all of the orange vibrancy?
Inspiration from a Southern Home in Classical Shindig
Ever dream of landing on a guest list for a posh fete in a fabulous festive home decked with fearlessness?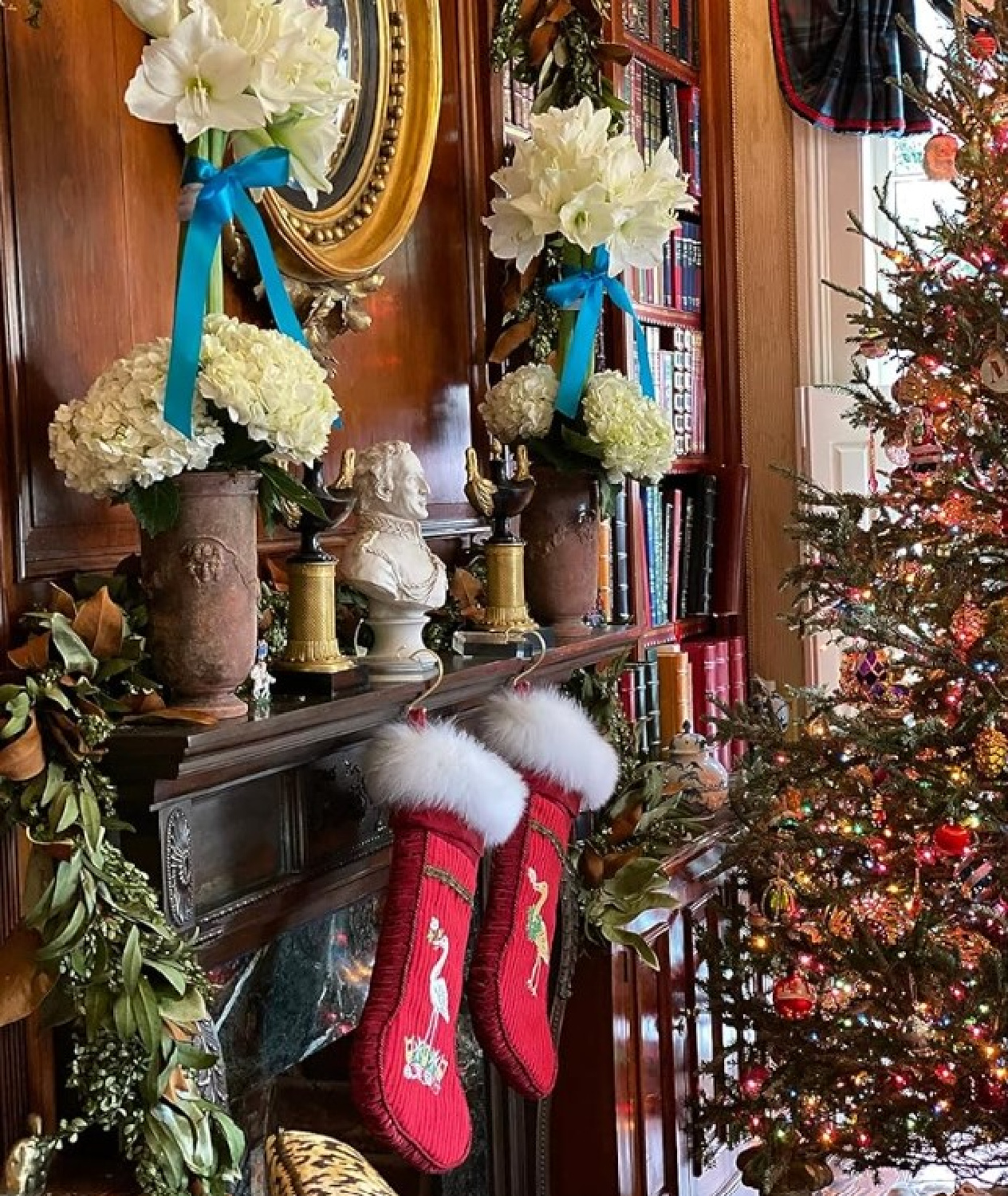 Peek inside CLASSICAL SHINDIG: Amateur Artistry From the Simple to the Sublime (Susan Shadt Press, 2023) by Michael Harold and Quinn Peeper…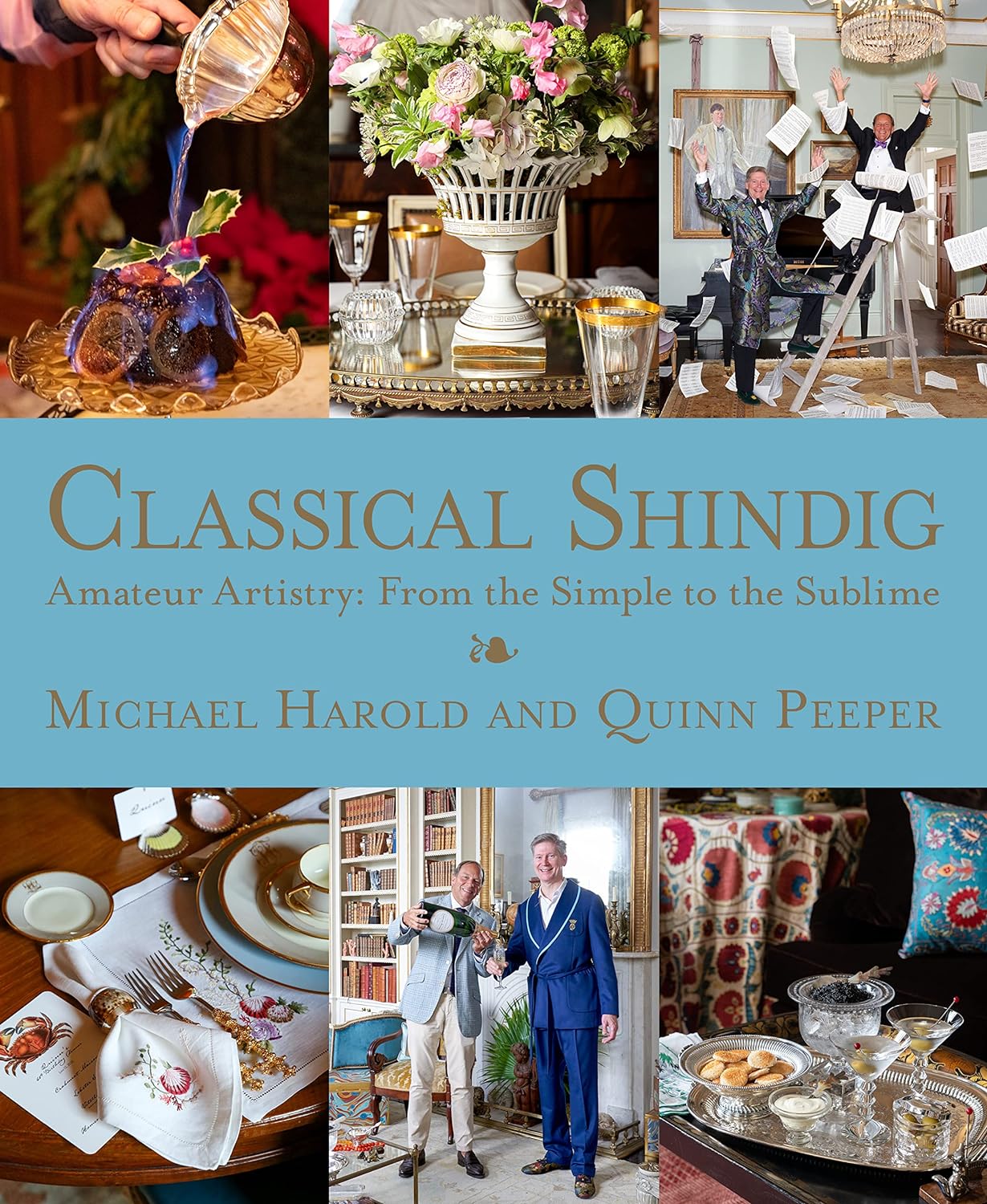 You'll discover interior design, ideas for hosting, entertaining tips, and recipes from two of New Orleans' most beloved hosts and concert pianists. (YOU: Wait. Concert pianists? I thought their day jobs were lawyer and obstetrician? ME: Who says right and left brain can't be best friends?)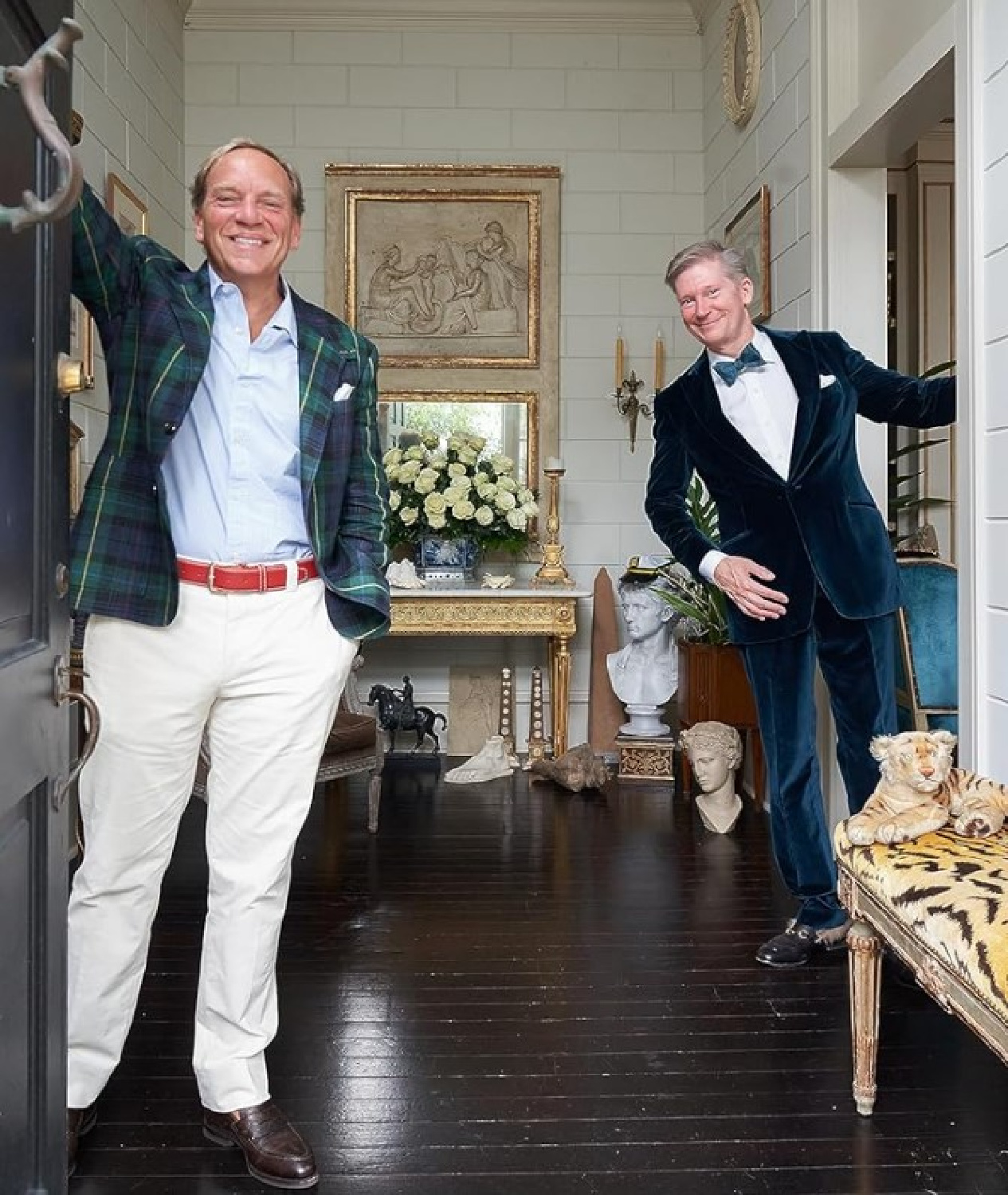 These socialite hosts relish an occasion to seize the day and party lavishly with friends, family, and charities.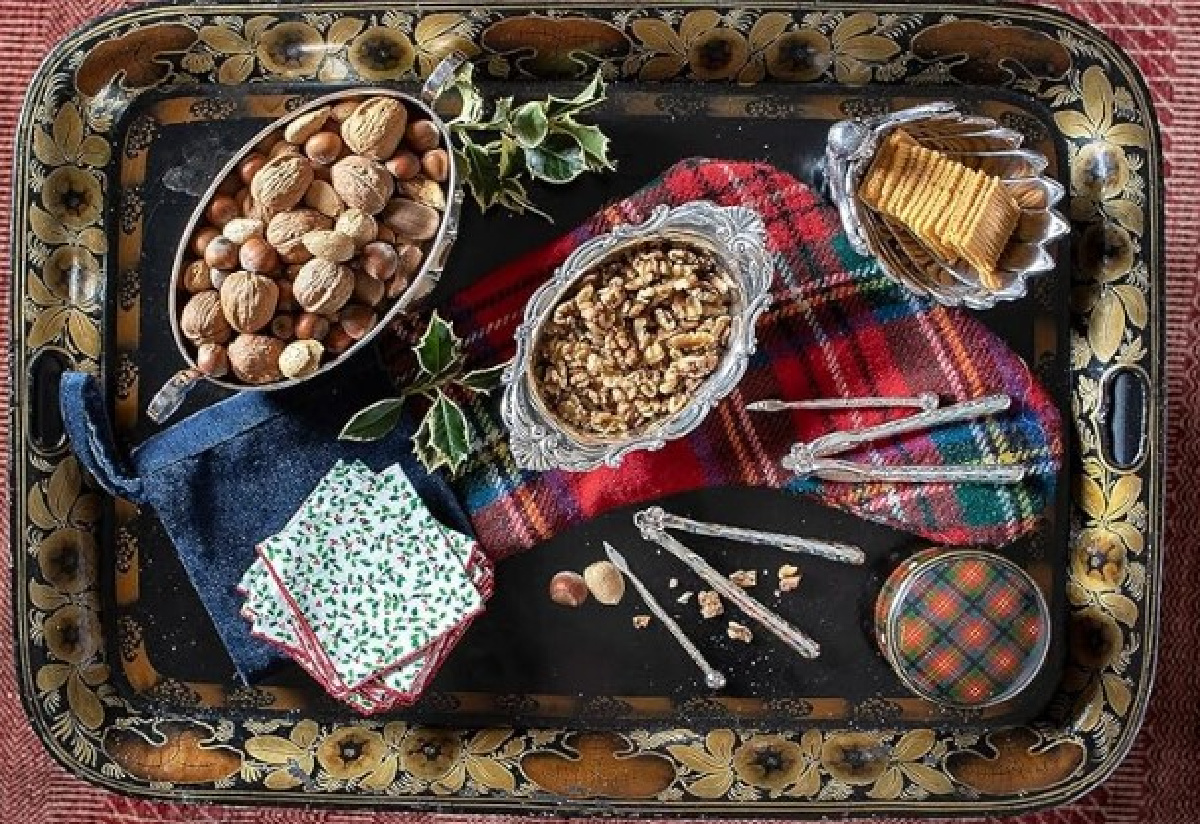 The details sing! Classic serving pieces to elevate the occasion and help guests feel cherished? Hello, lovely.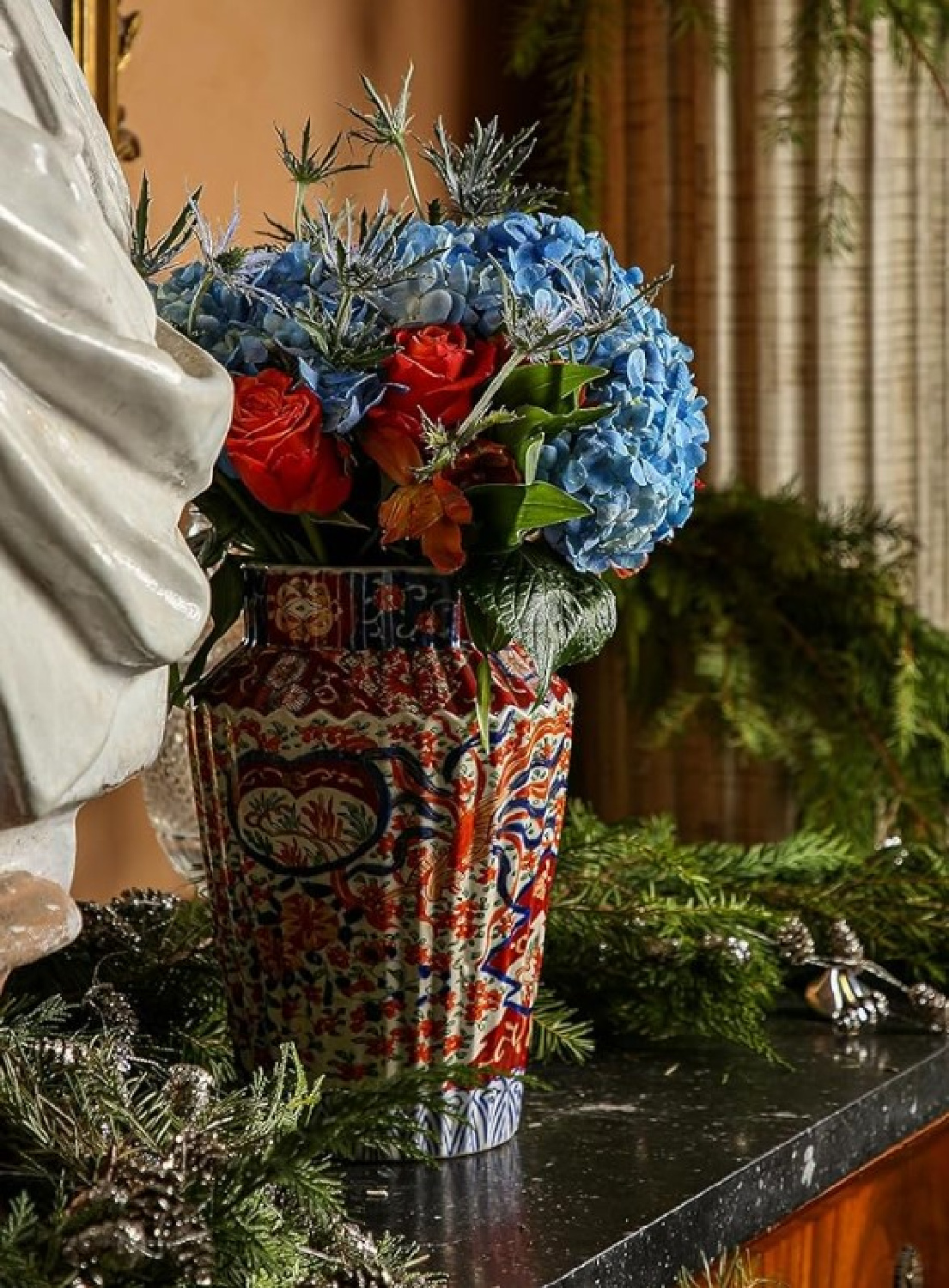 Seasonal Celebrations & Authentic Style
With a backdrop so rich with color and character, it's easy to see how it becomes an ideal foundation for festive occasions and memory making.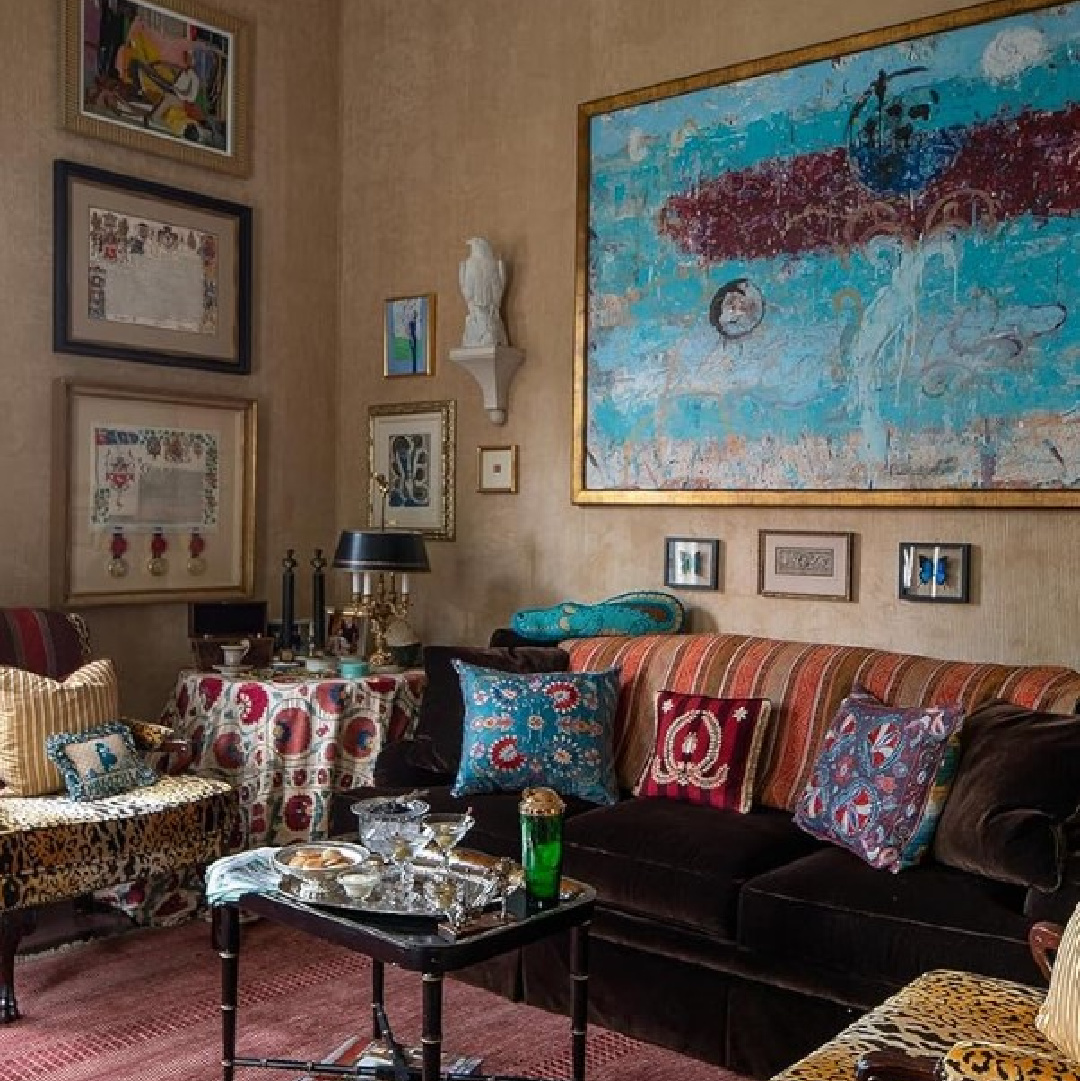 You're bound to be delighted by the surprises, stories, and smiles within CLASSICAL SHINDIG. The aim of any proper celebration is to offer guests welcome and wonder, and both are shared graciously in these pages.
Passion for British Style
You can't miss the British influence celebrated in this New Orleans home, and I gathered a few goodies to consider gifting with this collection: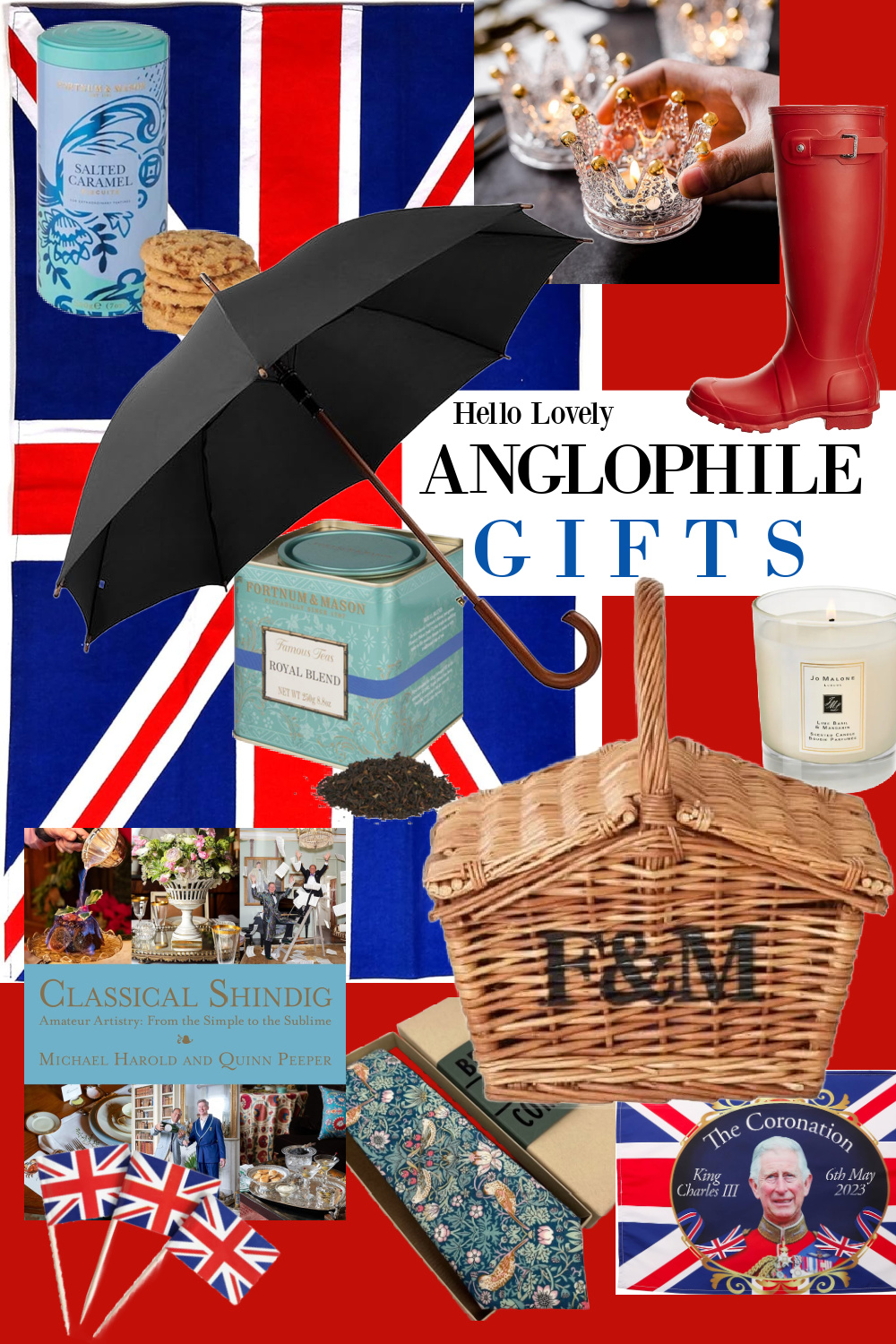 p.s. Let me know if you begin to see "timeless trends" surfacing in your feeds. Makes me laugh every time!
I independently selected products in this post—if you buy from one of my links, I may earn a commission.
Peace to you right where you are.
-michele
Thanks for shopping RIGHT HERE to keep decor inspiration flowing on Hello Lovely!
Hello Lovely is a participant in the Amazon Services LLC Associates Program, an affiliate advertising program designed to provide a means for sites to earn fees by linking to Amazon.com and affiliated sites.