Such a pretty renovated kitchen with understated, unfussy style imagined by Joanna Gaines! We'll peek at the design details for this Timeless White Country Kitchen Renovated on Fixer Upper. This kitchen (with adjacent sunroom) is within a French country style Texas home which received a whole house renovation. Known as The Club House, the kitchen went from forgettable and cramped to a luxe and lofty yet cozy kitchen. If you are a fan of French country and have seen this episode of HGTV's Fixer Upper (Season 5, Episode 11), I bet you'll love the resources and ideas supplied here.
I independently selected products in this post—if you buy from one of my links, I may earn a commission.
Timeless White Country Kitchen Renovated on Fixer Upper
Timeless White Country Kitchen With Rustic Elegance
What a difference it made in this space when Joanna Gaines vaulted the ceiling to increase the feeling of spaciousness. The white oak beams and hardwood flooring keep it all warm, natural, and traditional.
Further distinguishing the identity of the country French style (or Modern French depending on your perspective), antiques and various rustic elegant features were added. The chandelier, for example, sets a very French country tone.
If you're a fan of HGTV's Fixer Upper kitchens, then you know many of them include white subway tile and shiplap. Not here though. In fact, there aren't any modern farmhouse floating shelves either. I personally love the symmetry of the doors flanking the range and breathtaking custom hood.
This timeless kitchen's color story is quite muted and pale. The contrast of light stained wood doors (and cremone bolts!) on the unique hutch with glass doors plays a starring role. All of the glass in the piece allows natural light to stream into the kitchen. If you watch Chip and Joanna then you know they always get creative with ushering light into spaces that would otherwise be dimly lit.
Rustic elements include texture from natural wood on the island, hardwood flooring, and stools. The distressed white French country chandelier and vaulted ceiling beams also keep the less fussy and informal vibe vibing. However, the kitchen still feels elegant and serene with custom details and a restrained palette.
Interested in scoring a similar look? I looked for pieces that felt French inspired with friendly prices, and here's what I came up with:
Kitchen Backsplash Tile Idea
If you're building or renovating and know for certain you'll be adding a tile backsplash to your kitchen, I highly recommend letting your choice inspire the balance of the design elements. This charming tile, for example, could be the inspiration to choose paint colors, cabinets, and more.
Whimsical & French Inspired Light Fixtures
You can also allow your lighting choice to make a statement about your style direction. For an informal, country kitchen, a candle-style chandelier sets a homey tone.
If you're lucky enough to find vintage fixtures to rewire, what a blessing! But if not, there are plenty of gorgeous reproductions.
Don't these choices add instant age and character?
Can you mix metals?
It depends. It's absolutely okay to mix them. But I think it depends on your tolerance. If you are the type who would be bothered by the mix, maybe just limit the mix to silver tones (polished nickel, chrome, pewter) or gold tones (gilded iron, brass, antique brass, etc.).
The Club House Kitchen White Oak Flooring
There are options beyond natural wood to get that white oak look if you're open to LVP.
This particular LVP is almost identical to the vinyl plank we put in our own renovated kitchen:
Bridge Faucet Idea for a Traditional Look
Even though the faucet incorporated into The Club House kitchen design is more of a modern option, my vision for a timeless white country French kitchen includes a bridge faucet. The option below is affordable and also comes in brushed nickel.
French Style Bread Boards
These beautiful rustic boards seem as though they would fit right in with the rest of the decor and fixtures in The Club House kitchen. You actually find them in the sun room attached to this space.
Breakfast Bar & Island Stool Ideas
There are so many options to get the look of this inspiring Fixer Upper kitchen. Since there is no need to copy the exact stools, you'll notice I found these are in the same spirit.
I actually favor these options more than our inspiration stools!
This is one of my favorite options for an upholstered French country linen counter stool:
Another elegant option is this very sophisticated yet simple stool which would work in any number of kitchen designs.
Country Kitchen Decorating Ideas
Natural Woven Rug
In the inspiration kitchen, there are multiple moments with natural wood finishes, and another way to introduce natural texture is with a jute rug or runner.
Neutral Kitchen Towels
These muted gray and natural towels remind me of those seen in our inspiration kitchen, and they may work with any number of designs.
Here are a few more ideas that may add French allure to your space: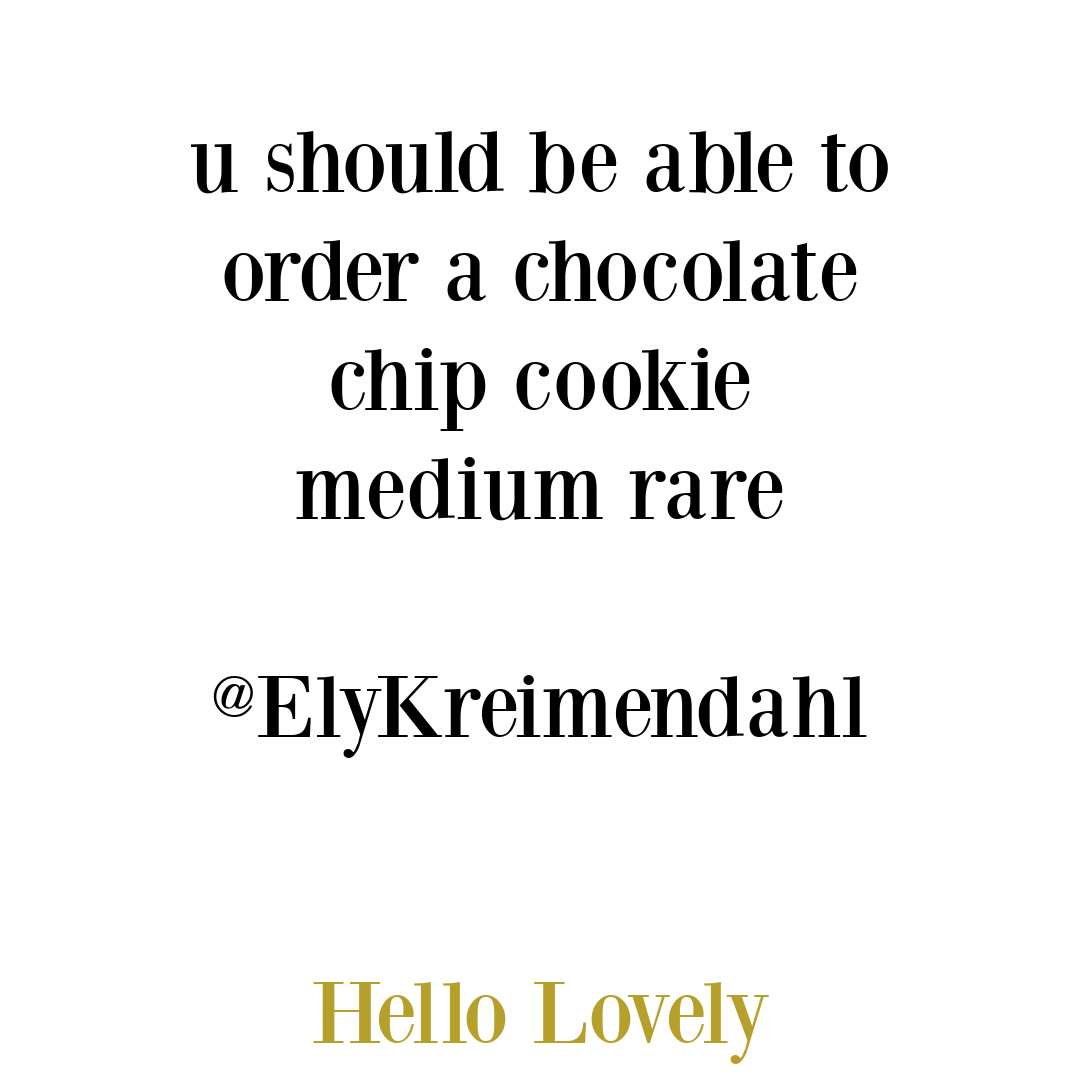 Idea to Introduce White Marble in a French Inspired Kitchen
Inspiration from The Club House Sun Room
The sun room in the French country renovation is my favorite room from this whole project!
Warm terracotta floors, a gorgeously rustic fireplace, deconstructed linen upholstered chairs, vintage accessories, and a casual dining table and chairs add up to a warm place to snuggle or have breakfast.
01: Planter//02: Deconstructed Chair//03: Pillow//04: Candleholder//05: Basket//06: Chenille Throw //07: Grain Sack Stool//08: Table//09: 3-Light Lantern //10: Dining Chair//11: Pillow//12: Birch Logs
Resources for Furniture & Decor to Get the Look
Modern Rustic Planter & Stand
Although this particular planter is not in the actual design from Fixer Upper, I think it is in the same spirit and would be interesting in the mix.
Accent Pieces for a Sun Room
This first option is from a favorite designer (Annie Selke) and very similar to those in our inspiration room.
French Country Baskets for Kitchens & Beyond
These options for rustic French baskets are tempting indeed since they would work in any number of rooms where you need a solution for corralling all the things! I have used these baskets in our recently renovated closet:
…and also in a dressing room/closet:
European Country Style Breakfast Nook
Birch Log Set for a Cozy Fireplace
Sweet Doormat for Setting a Casual Tone
For not-so-fancy and unfussy homes full of warmth and charm, this little welcome mat may be just the ticket.
Here's the mood board once more, and I hope you will pin it to spread the design love since it's a great look whether you have seen the show's episode or not!
PIN THIS POST to keep the inspiration flowing!
Interested in Seeing More Rooms in The Club House Episode?
Get the Look: Club House Living Room
Fixer Upper Entryway in The Club House
Get the Look: Dining Room from The Club House
Fixer Upper French Family Room
See the full reveal of this lovely French country home with Chip and Joanna in action RIGHT HERE, and to see the episode in its entirety (HGTV charges a small fee… GO HERE.)
I independently selected products in this post—if you buy from one of my links, I may earn a commission.
Peace to you right where you are.
-michele
Thanks for shopping RIGHT HERE to keep decor inspiration flowing on Hello Lovely!
Hello Lovely is a participant in the Amazon Services LLC Associates Program, an affiliate advertising program designed to provide a means for sites to earn fees by linking to Amazon.com and affiliated sites.