We toured this centuries old Rhône valley farmhouse with timeless elegance known as Le Mas des Poiriers HERE, and it's the tip of the iceberg since you'll treasure a copy of Shauna Varvel's amazing PROVENCE STYLE Decorating With French Country Flair (Vendome, 2021). If you're not familiar with this 18th century home, Le Mas des Poiriers, prepare to swoon! You'll get lost in the loveliness of the setting in the South of France, traditional French style interiors, exquisite architecture, color stories and breathtaking gardens.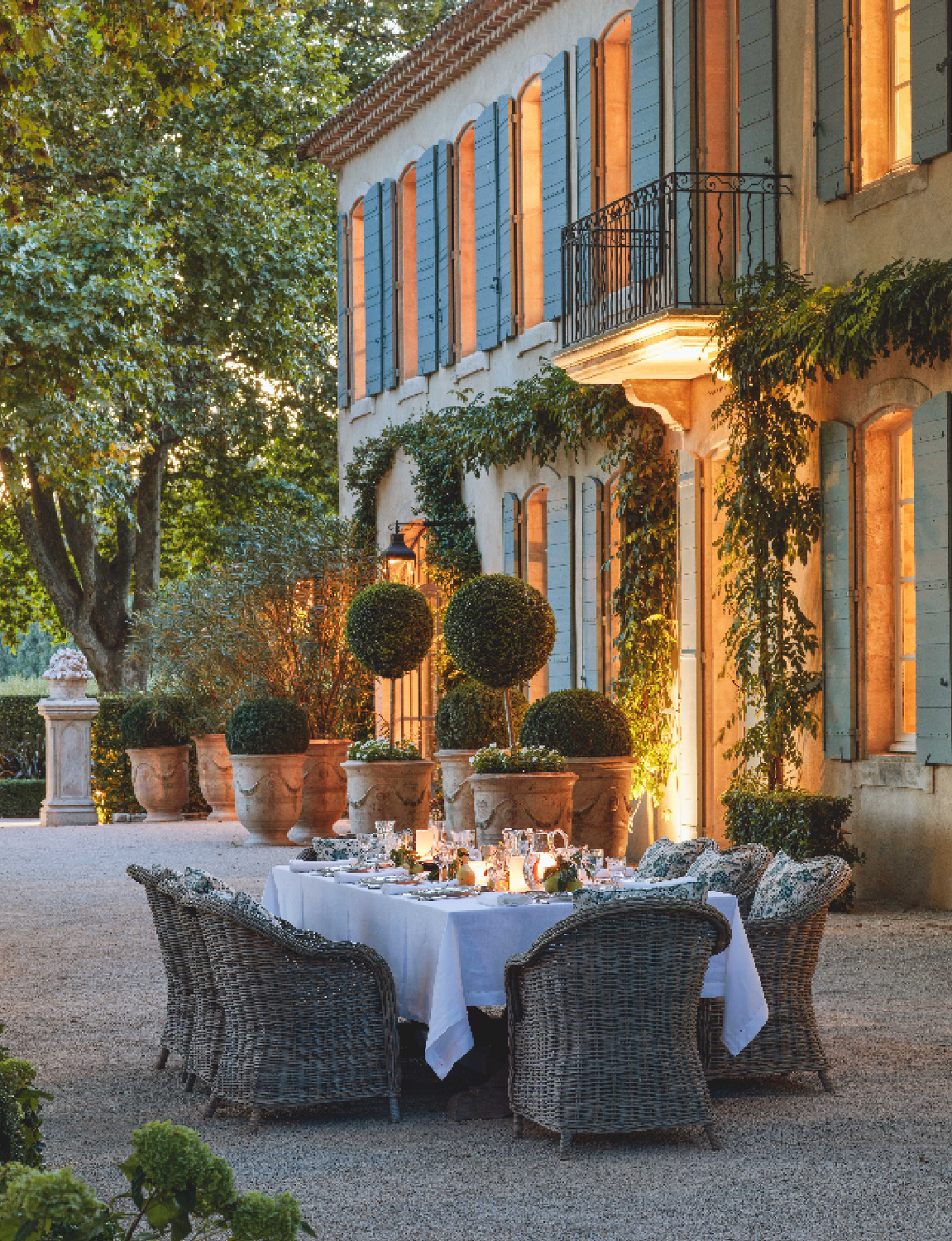 Images: @provencepoiriers and Provence Style (photos, courtesy of @VendomePress)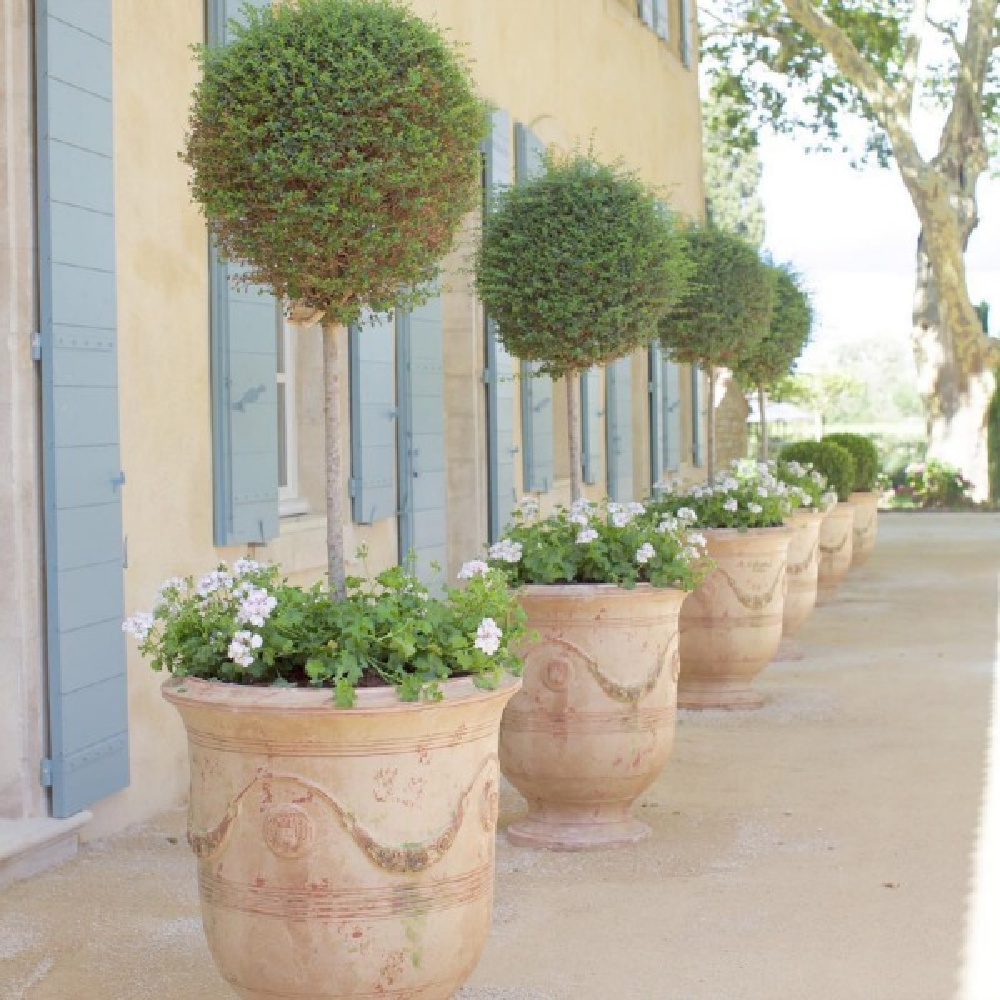 Timeless Elegance in a Rhône Valley Farmhouse
I think we forget sometimes how incredible it truly is when we are allowed to see inside the gates of such masterpieces.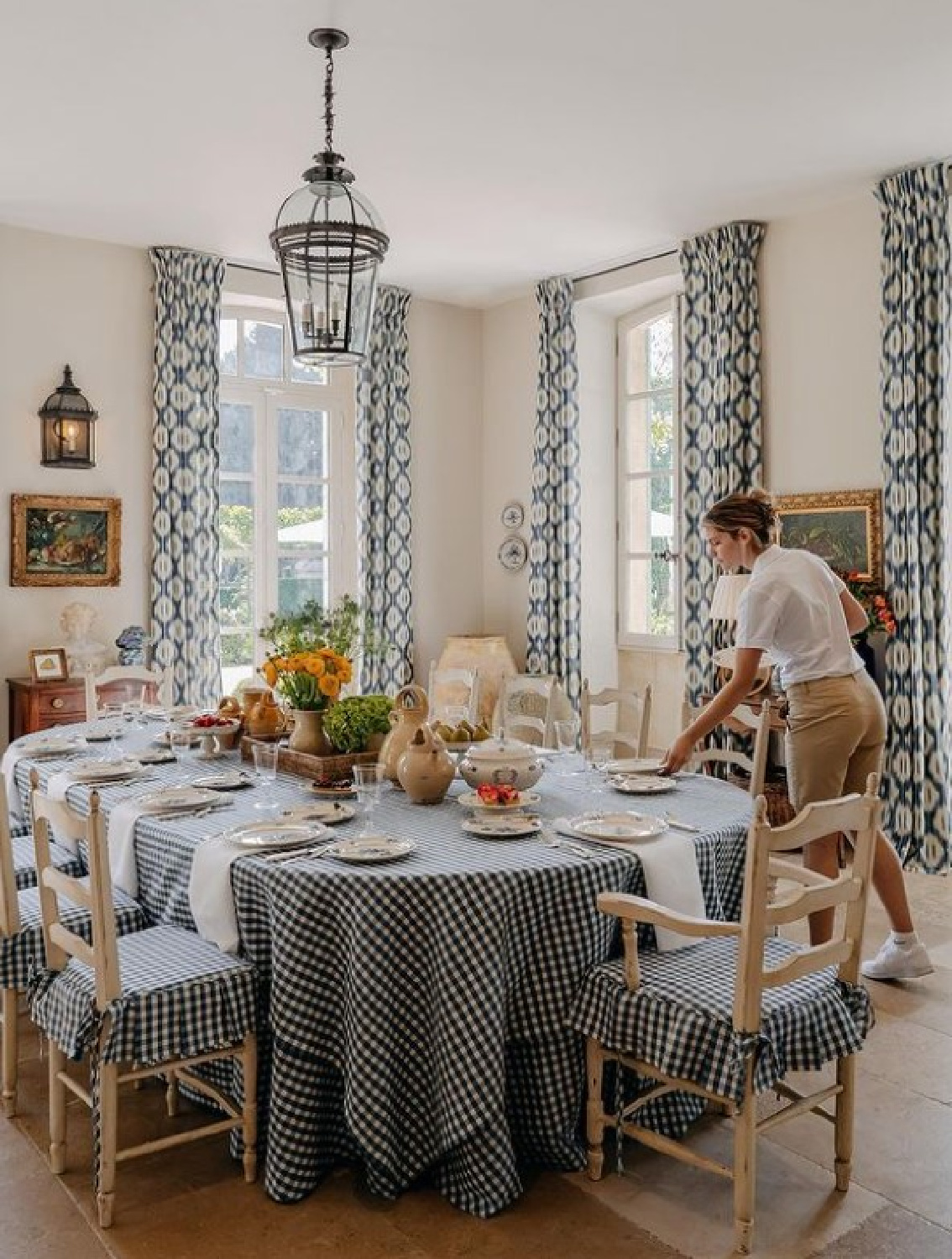 It's a privilege and no small thing.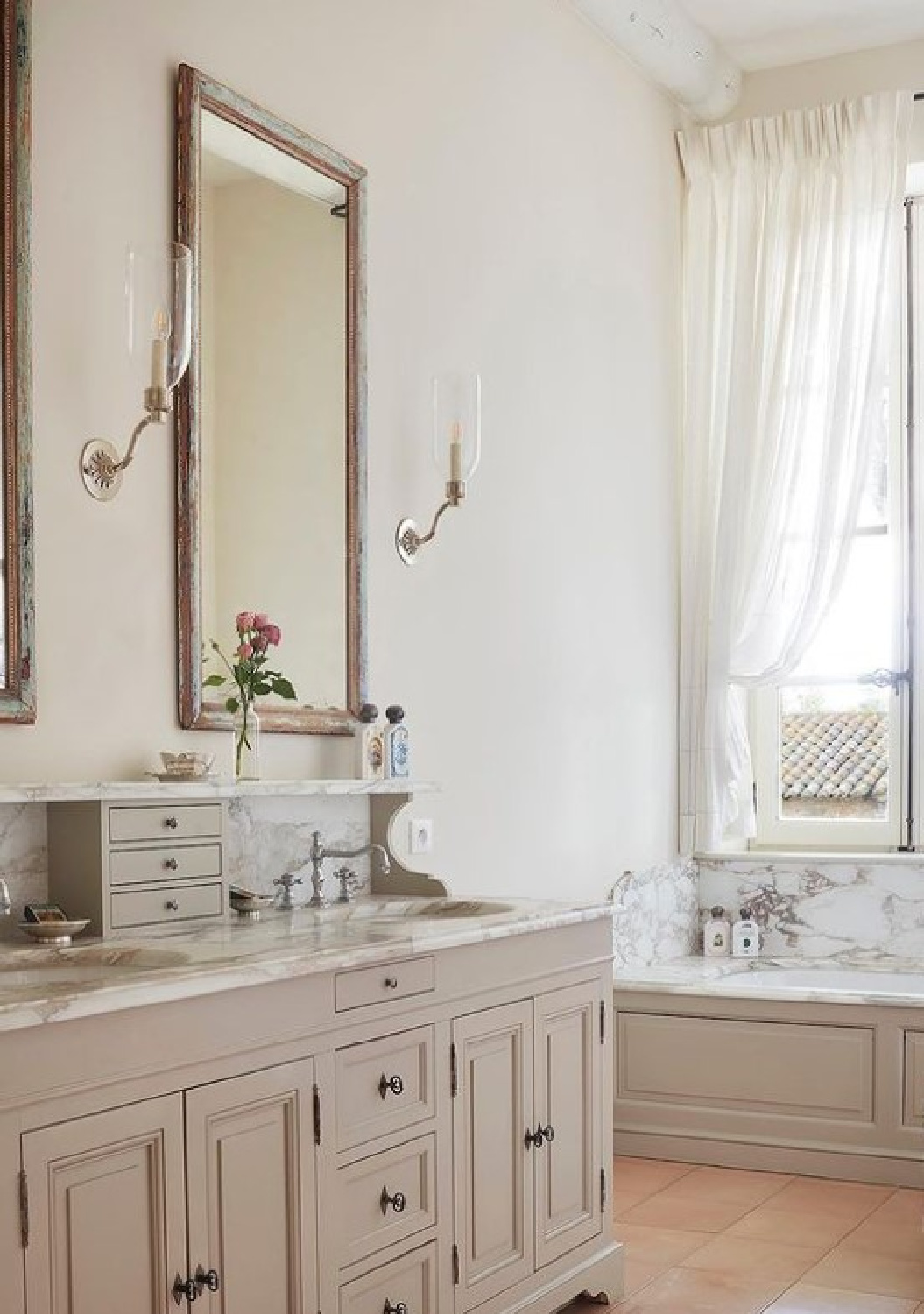 The owners could lock it all up and enjoy the beauty privately after investing and undertaking such an exhaustive restoration.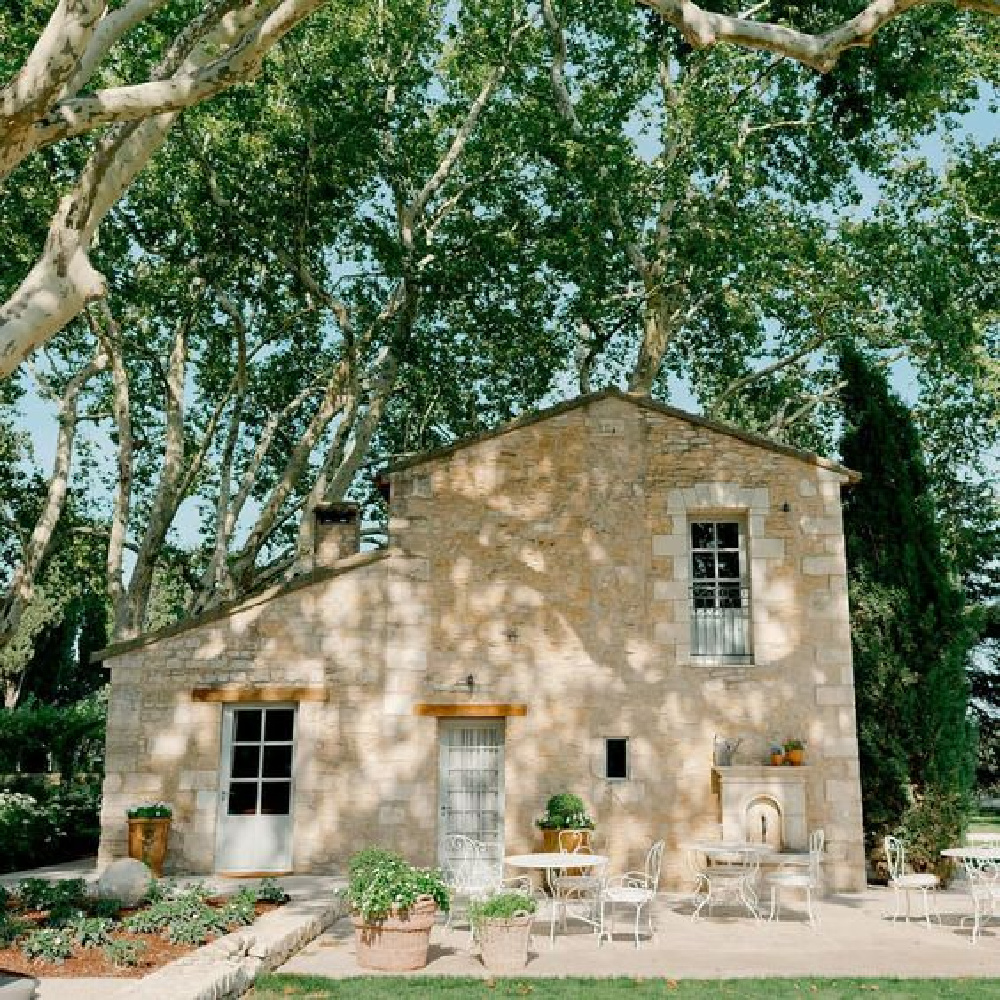 So much devotion and thoughtful attention to detail!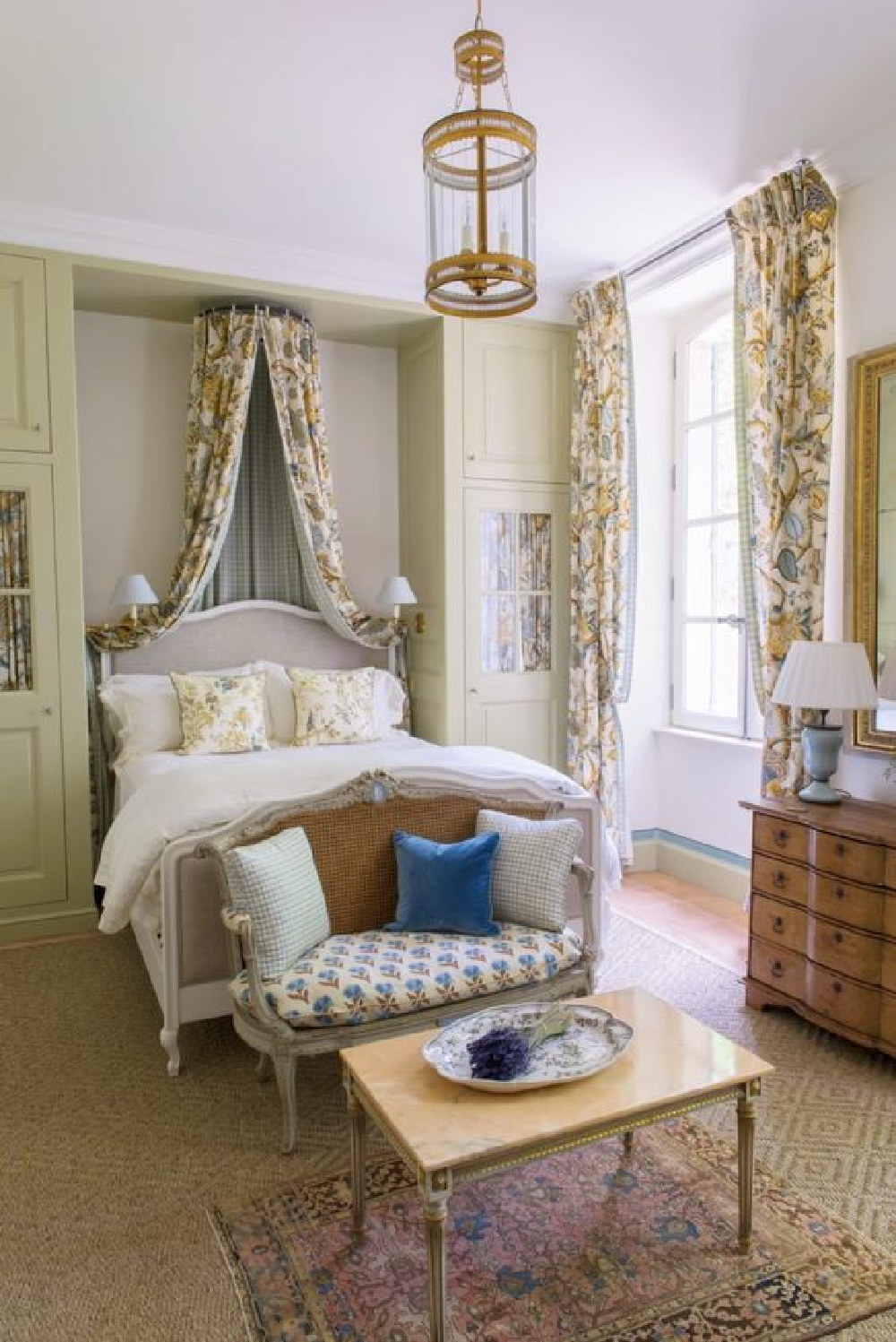 Yet they share it.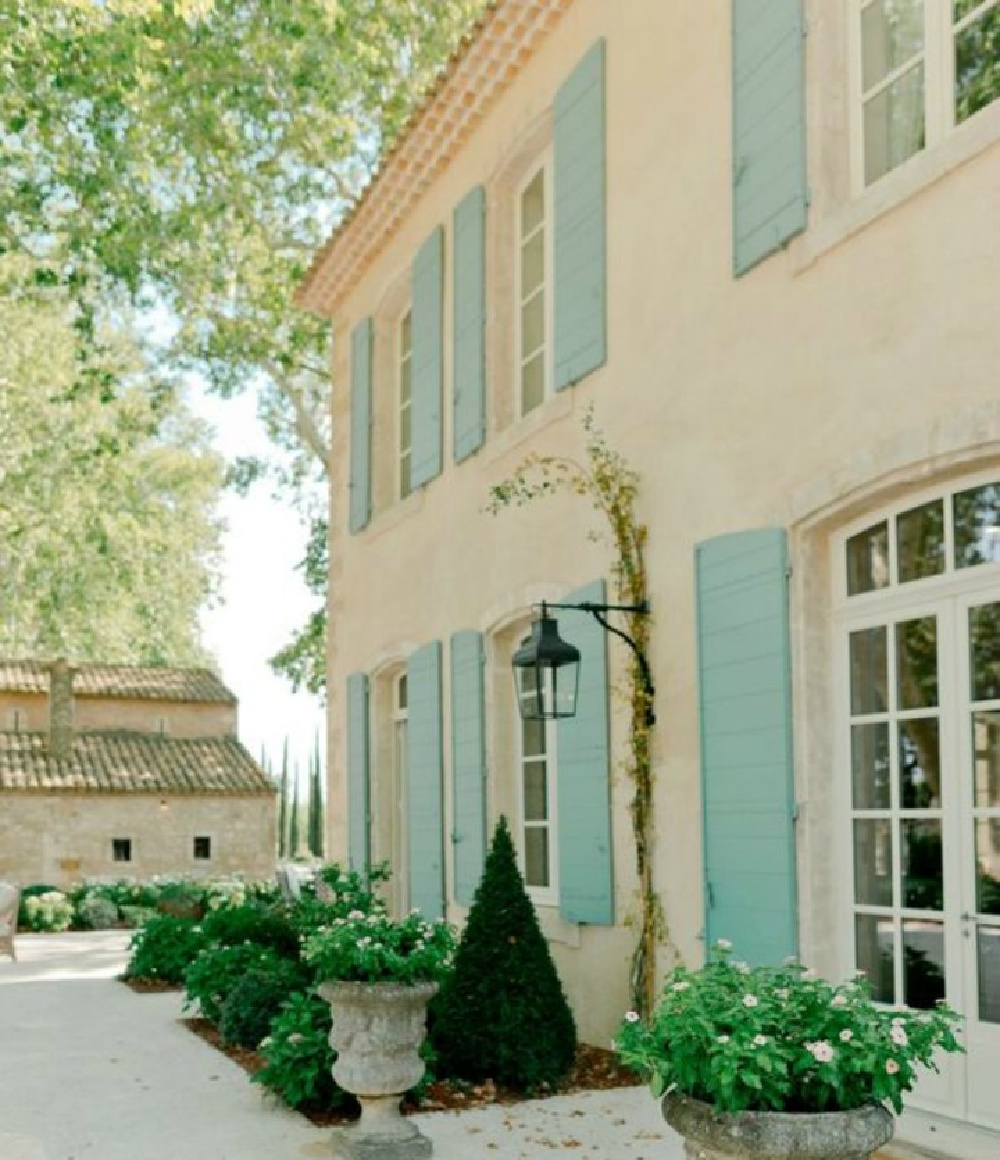 What a joy to see inside this work of heart on the pages of a book by Shauna Varvel (with Alexandra Black and also photography from Luke White)!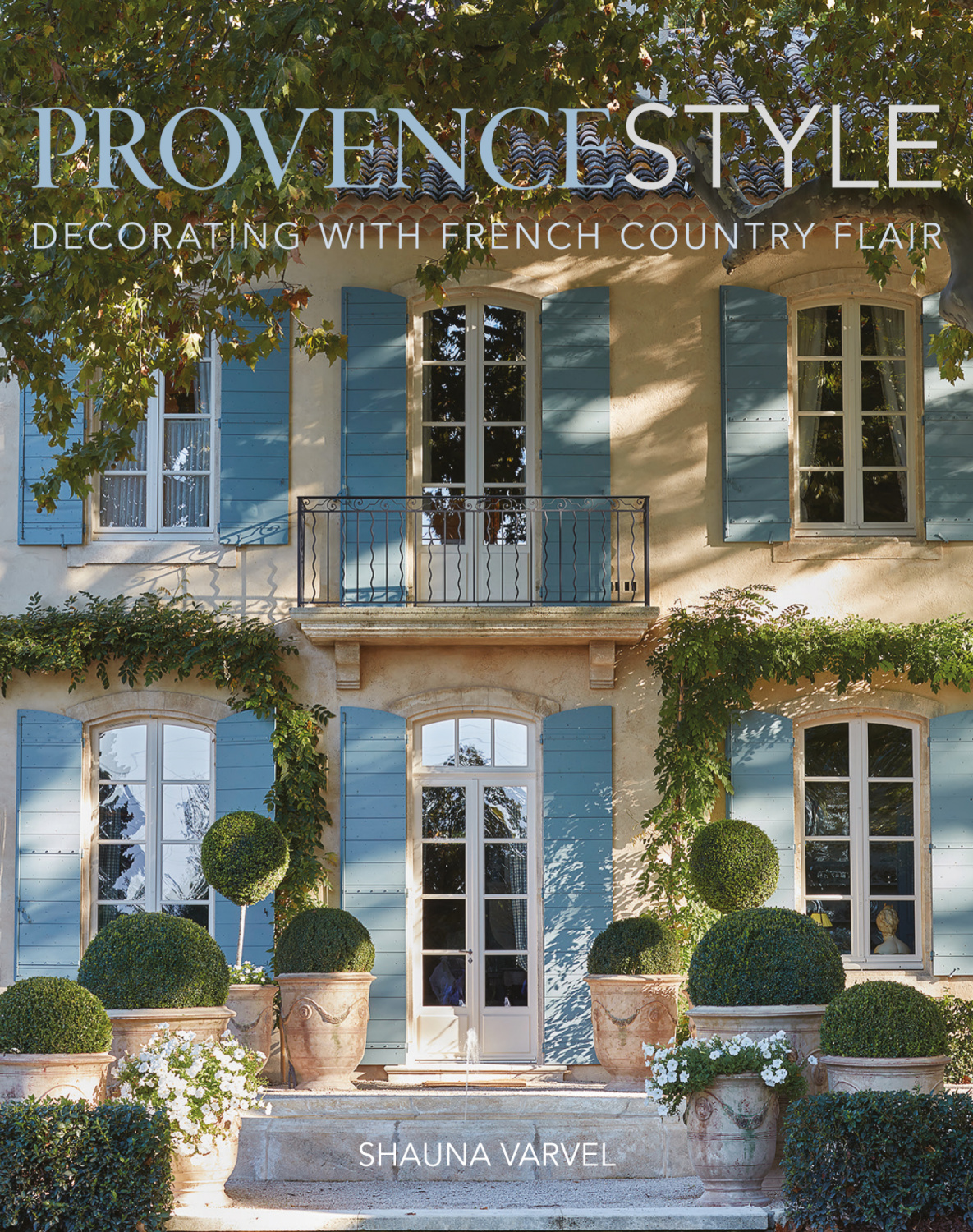 How is This Rhône Valley Farmhouse Set Apart?
Shauna Varvel has lovingly and painstakingly restored this expansive (13,000 square feet in main house alone!) and exquisite Provence home, Le Mas des Poiriers.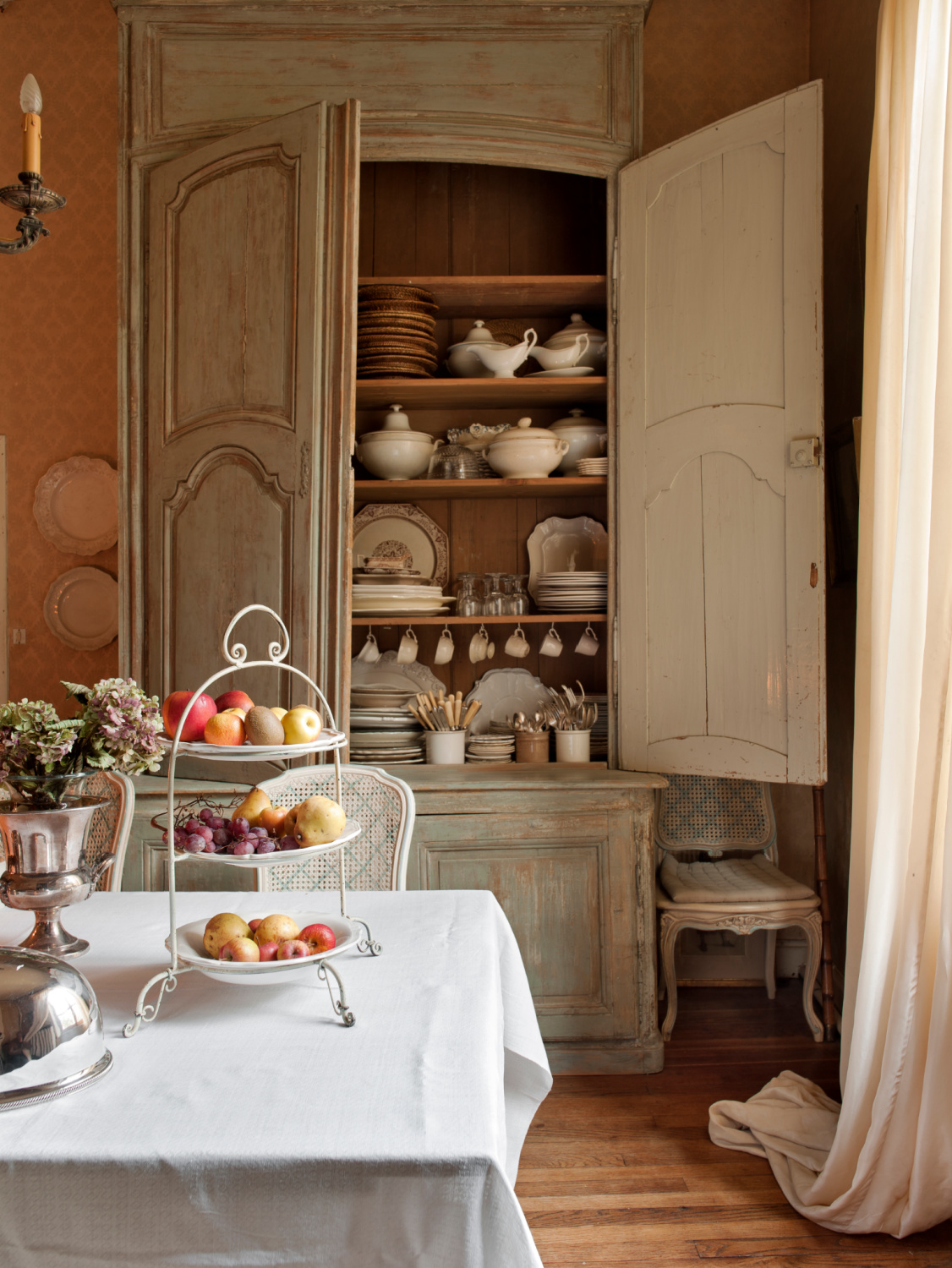 Bear in mind the spacious farmhouse is but one structure! There are 65 acres to roam on this pear farm, gardens, and auxiliary buildings as well.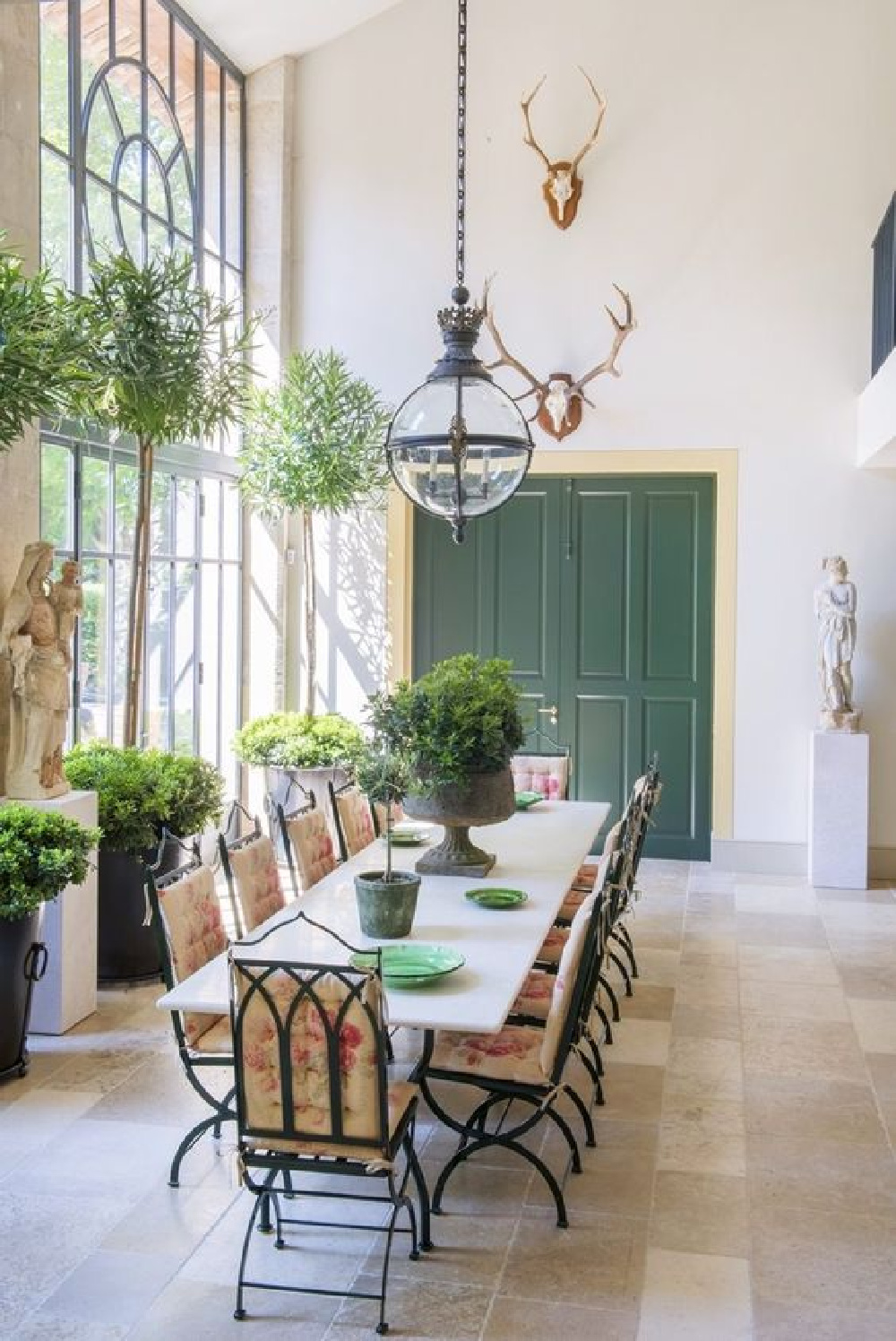 While you can't miss this home's traditional style and nuanced French country aesthetic, it also feels fresh and forward thinking. – HELLO LOVELY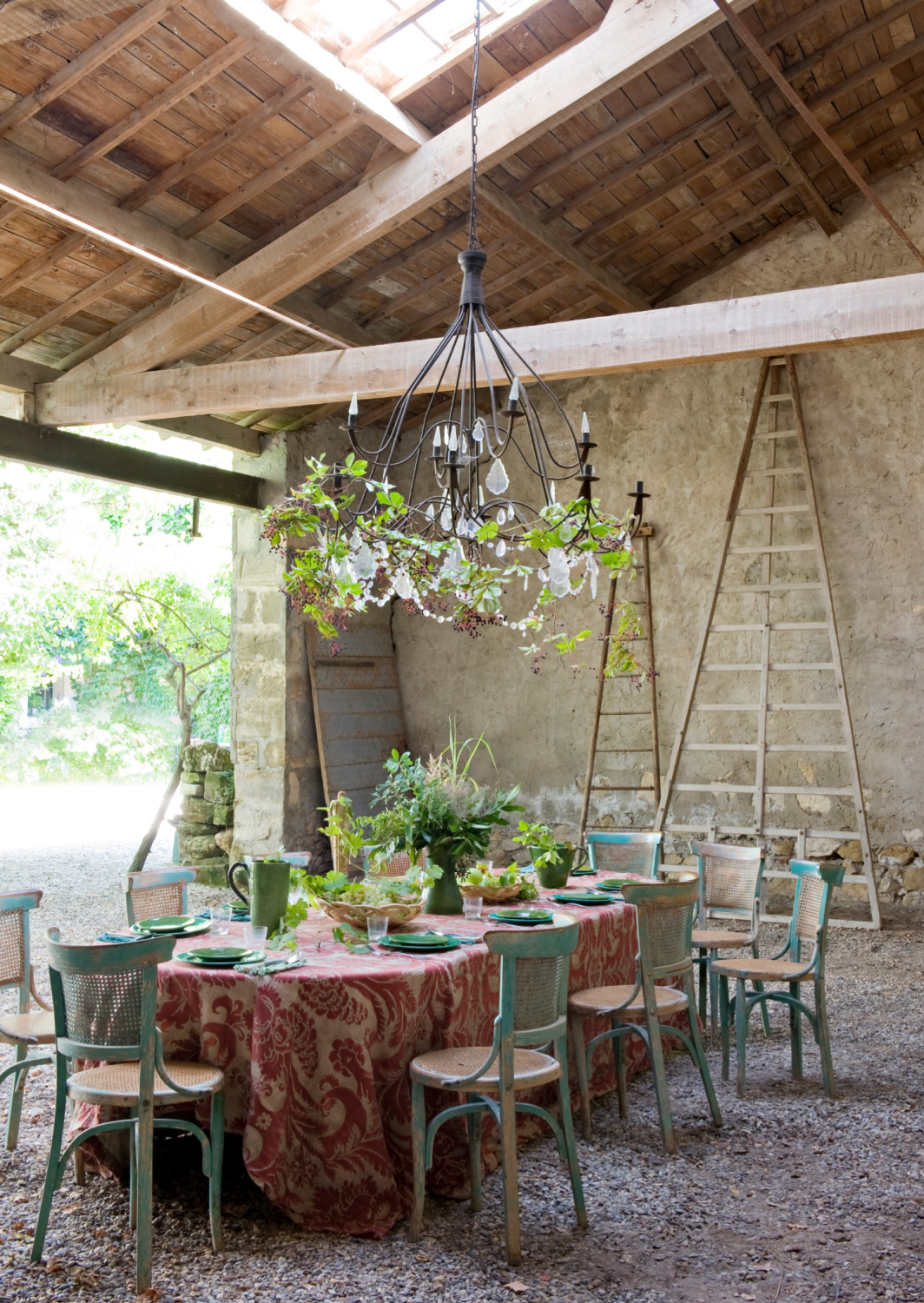 The magic of bringing Le Mas des Poiriers to life relied on boldness, patience, and a village of architects, landscape designers, and interior decorators.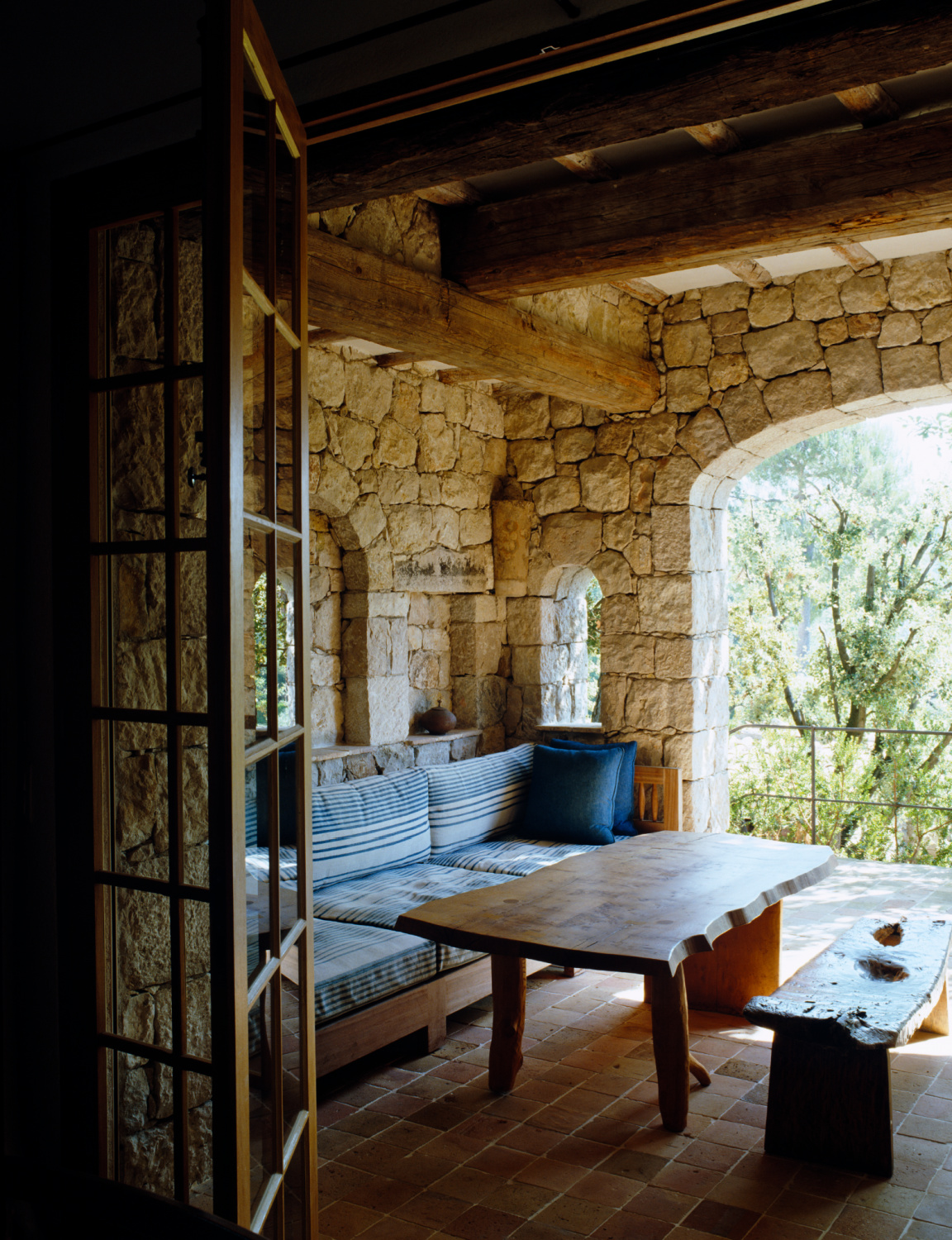 How does the French country aesthetic work for contemporary living and lifestyle?
For me, the remarkable and reimagined kitchen at Le Mas des Poiriers is a prime example of the timelessness of design working alongside modern sensibilities.
In order to accommodate space for a modern family and guests, the old farmhouse kitchen had to grow.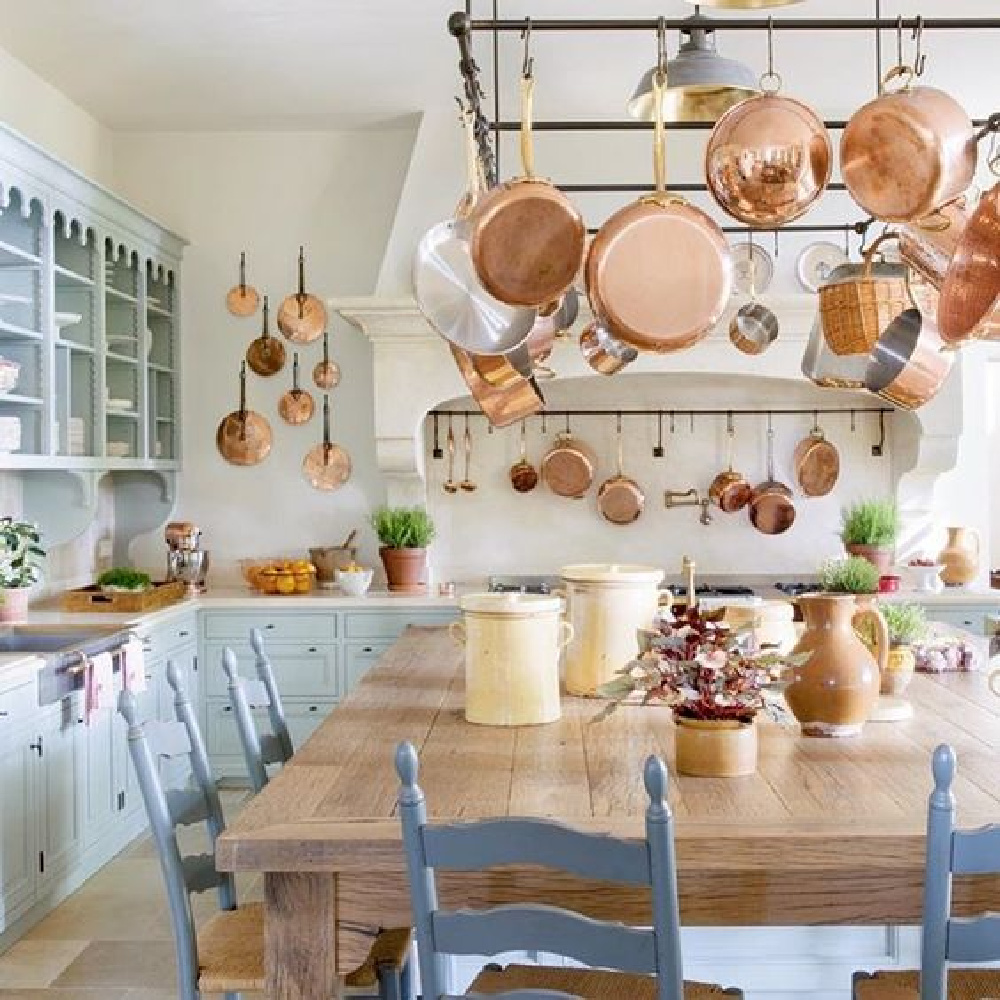 This was accomplished by expanding the kitchen into three smaller rooms.
"Now, decorating style is more varied and less literal. Stereotypical conventions have been replaced with a more polished approach." -SHAUNA VARVEL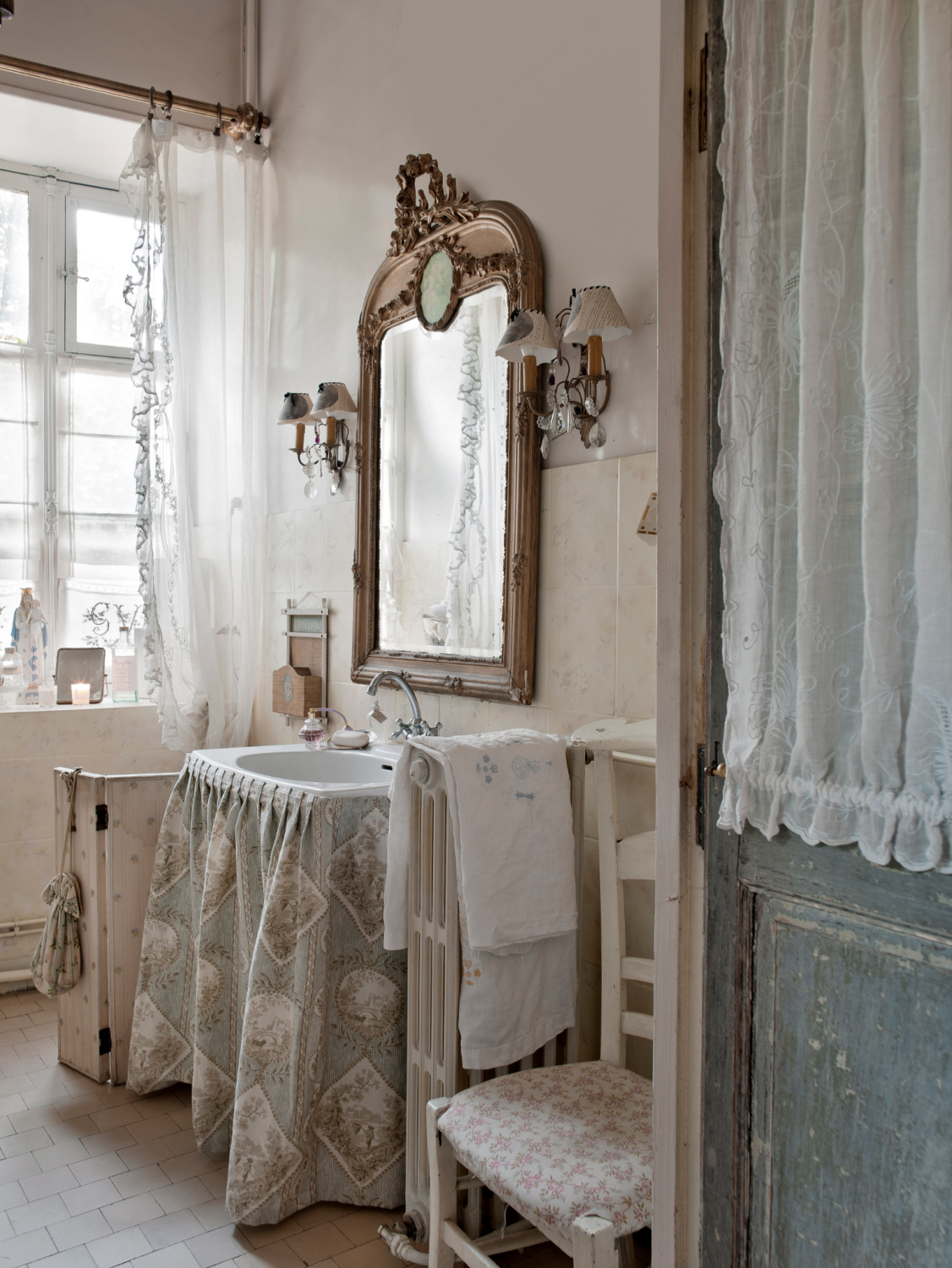 Another example of this more varied, less literal, and more polished approach to Provençal style? The walls within this Rhône Valley farmhouse.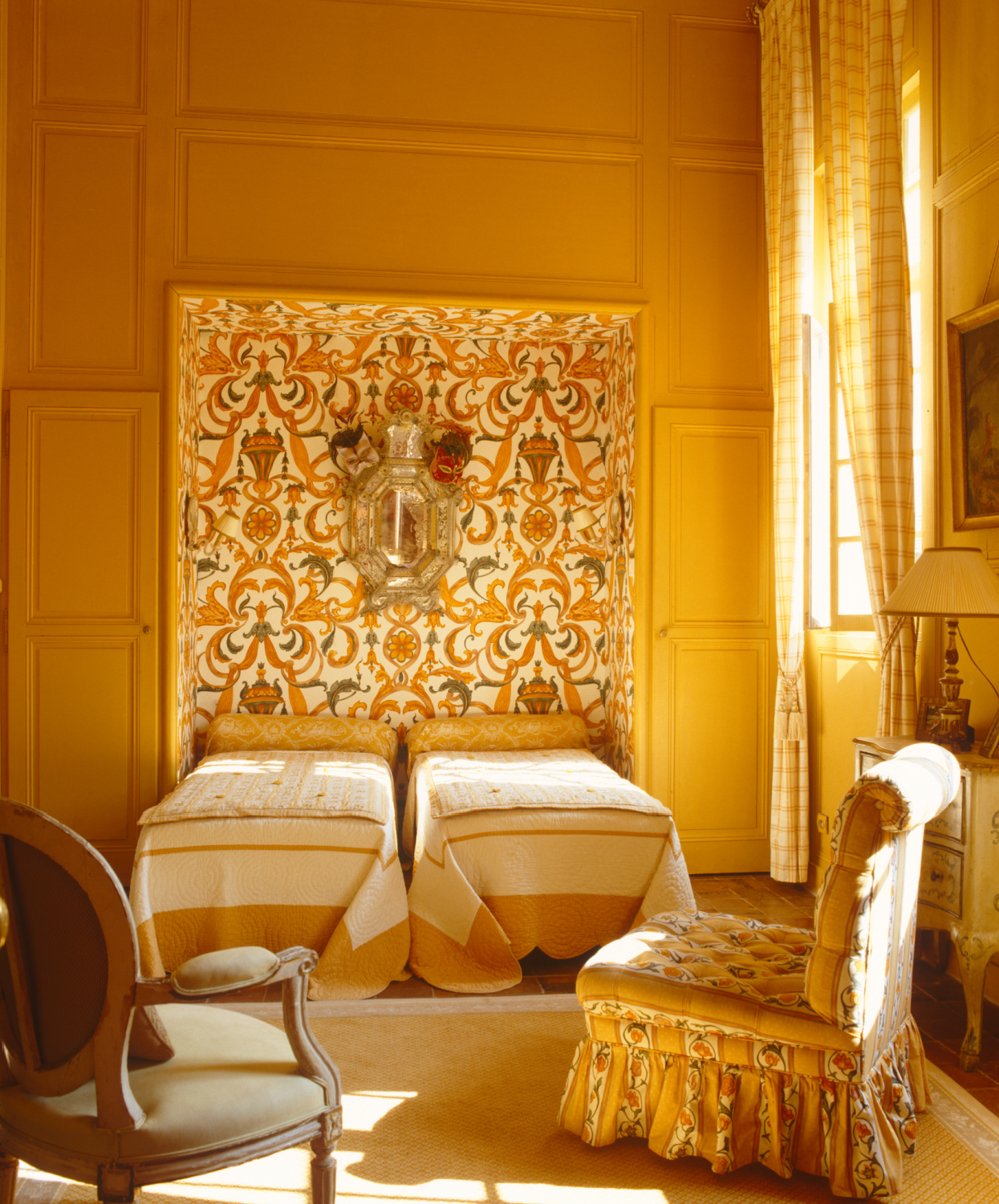 Finished with a mixture of plaster and paint, this modern option was simply not possible centuries ago when pigment and wall finishes were limited.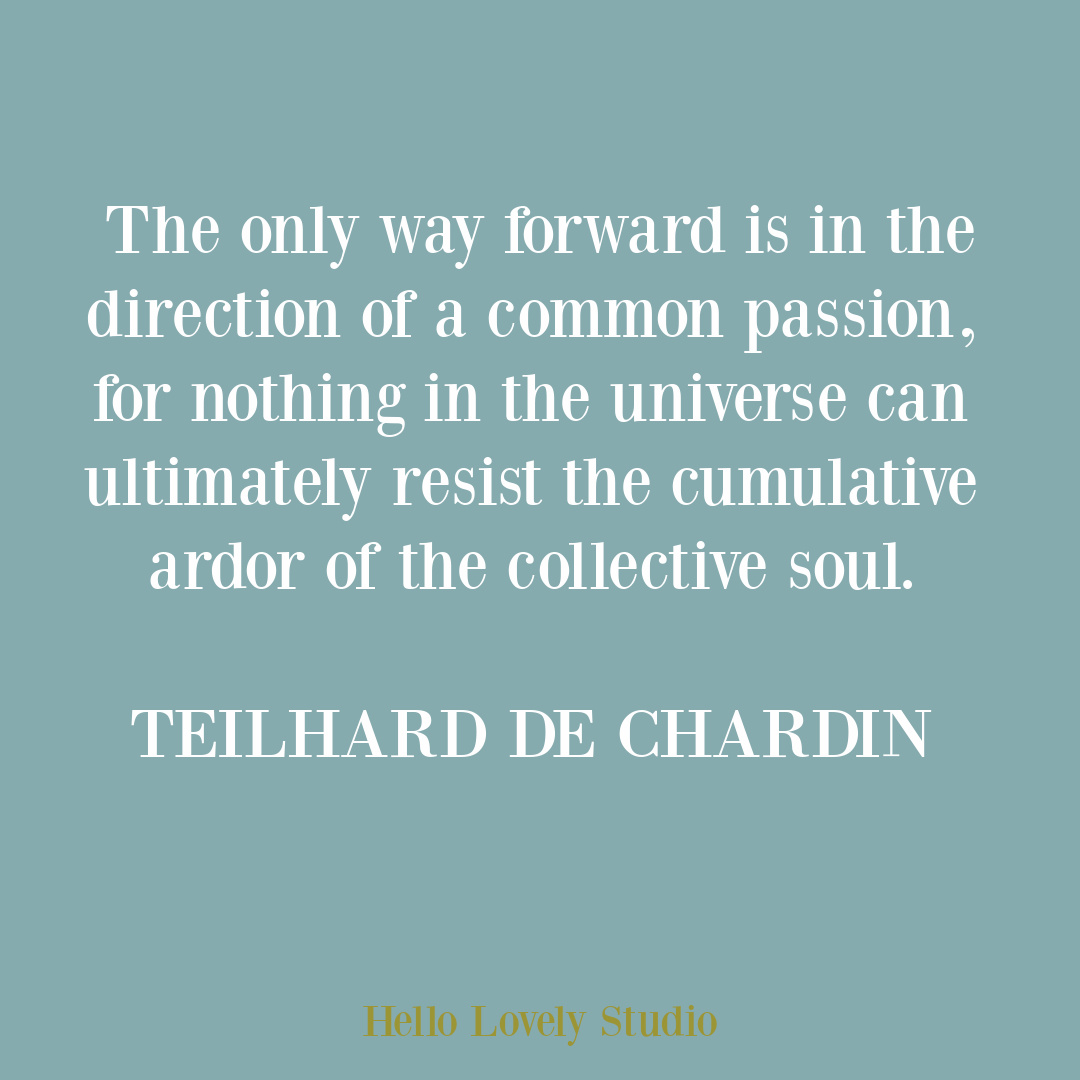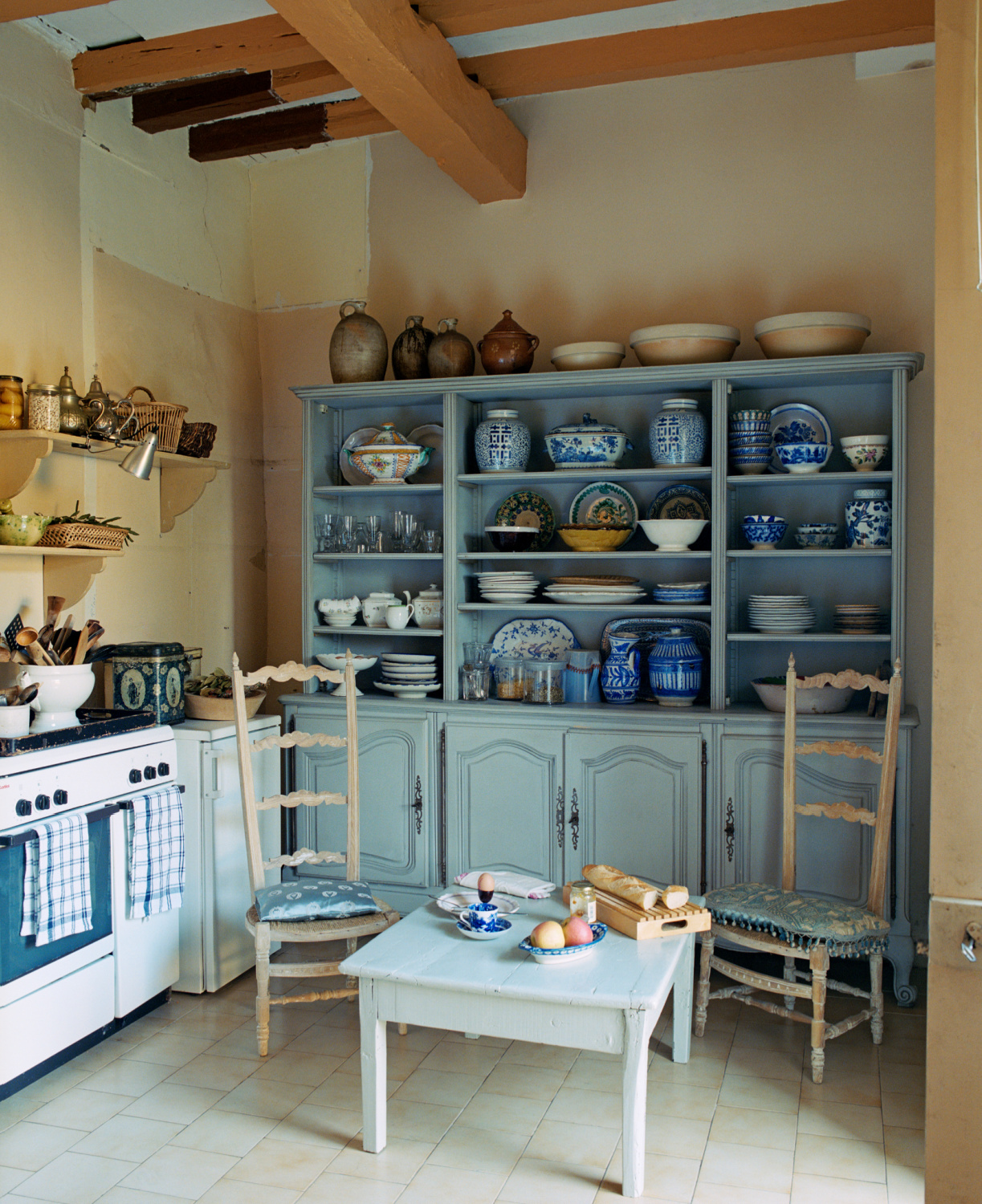 Built-ins (like the beautiful examples below, softened with fabric) also add a layer of modern function that was missing prior to the renovation.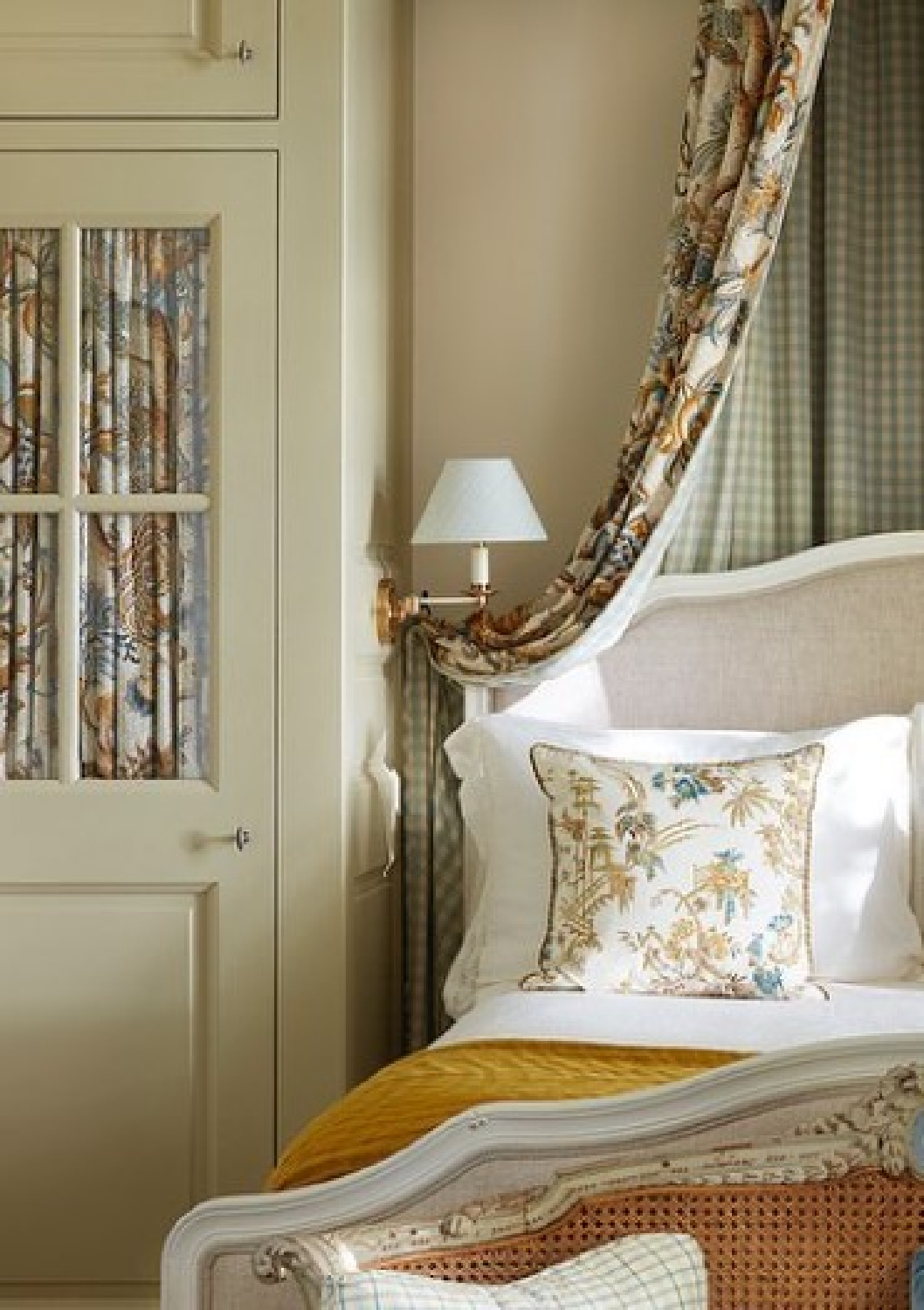 Is Le Mas des Poiriers a family's home?
The 18th century farmhouse located on an island in the Rhône River near the Medieval city of Avignon.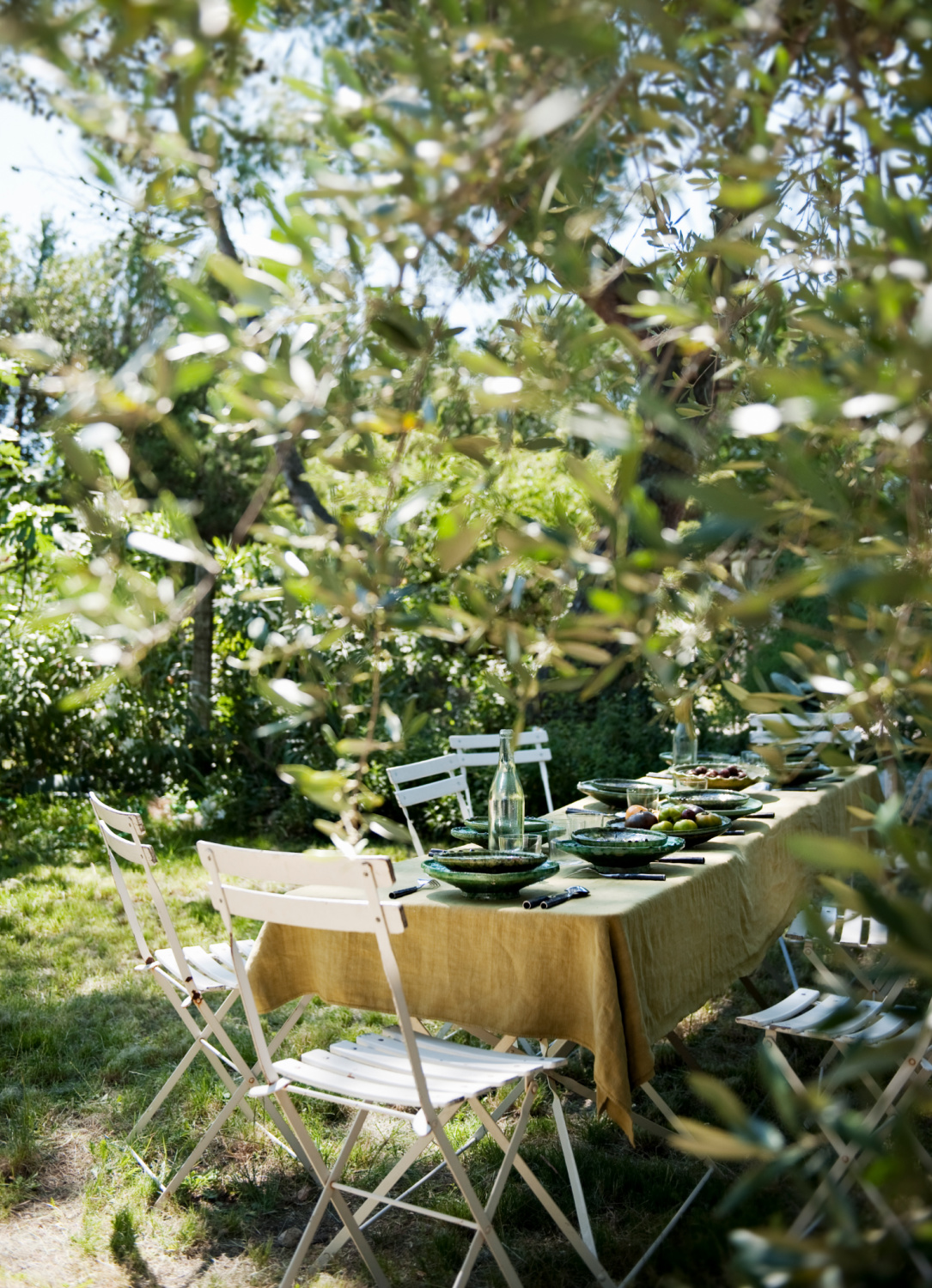 It is indeed an American family's home, yet is also available for weddings and vacationers.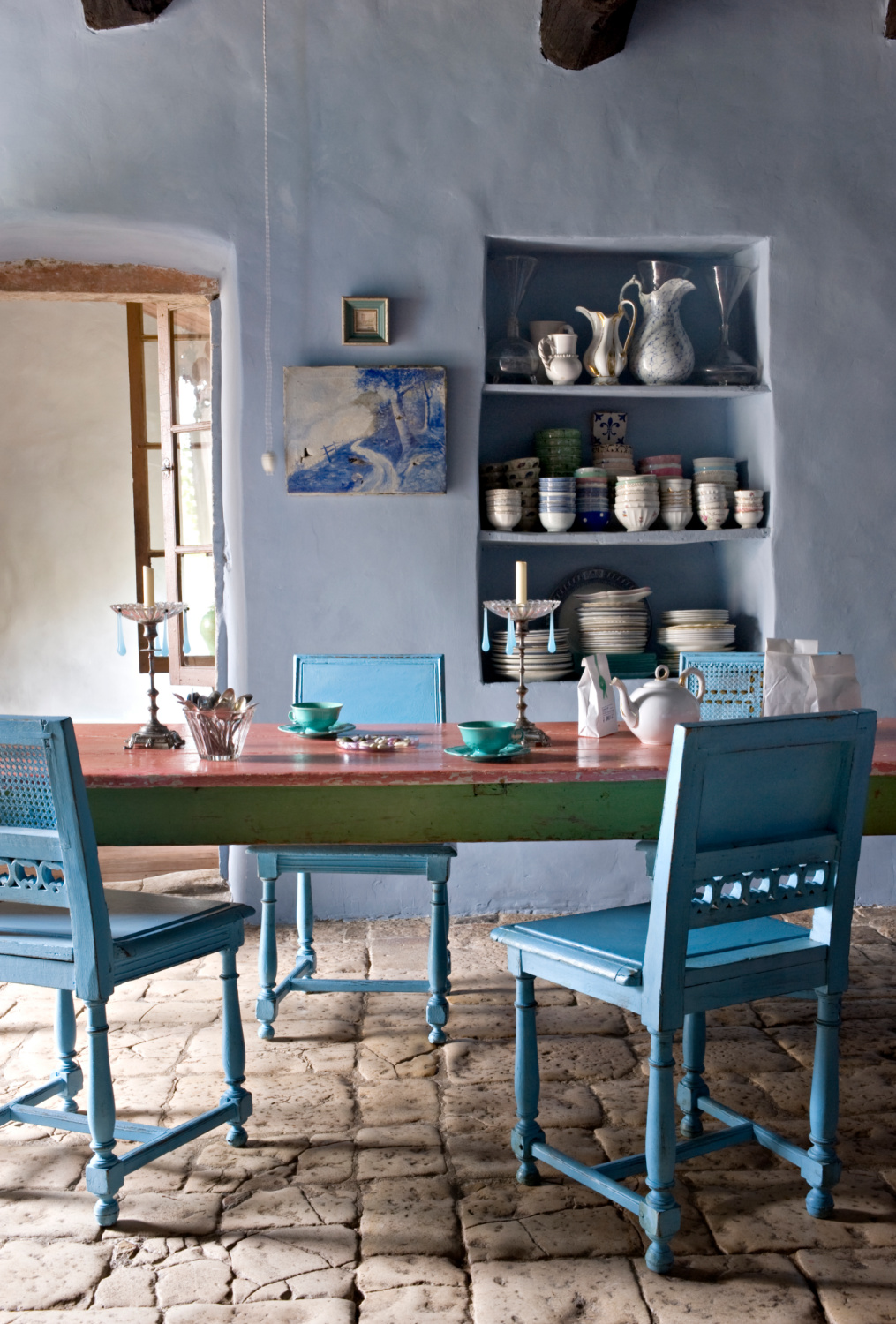 These well-stocked shelves with towels are the stuff laundry room dreams are made of!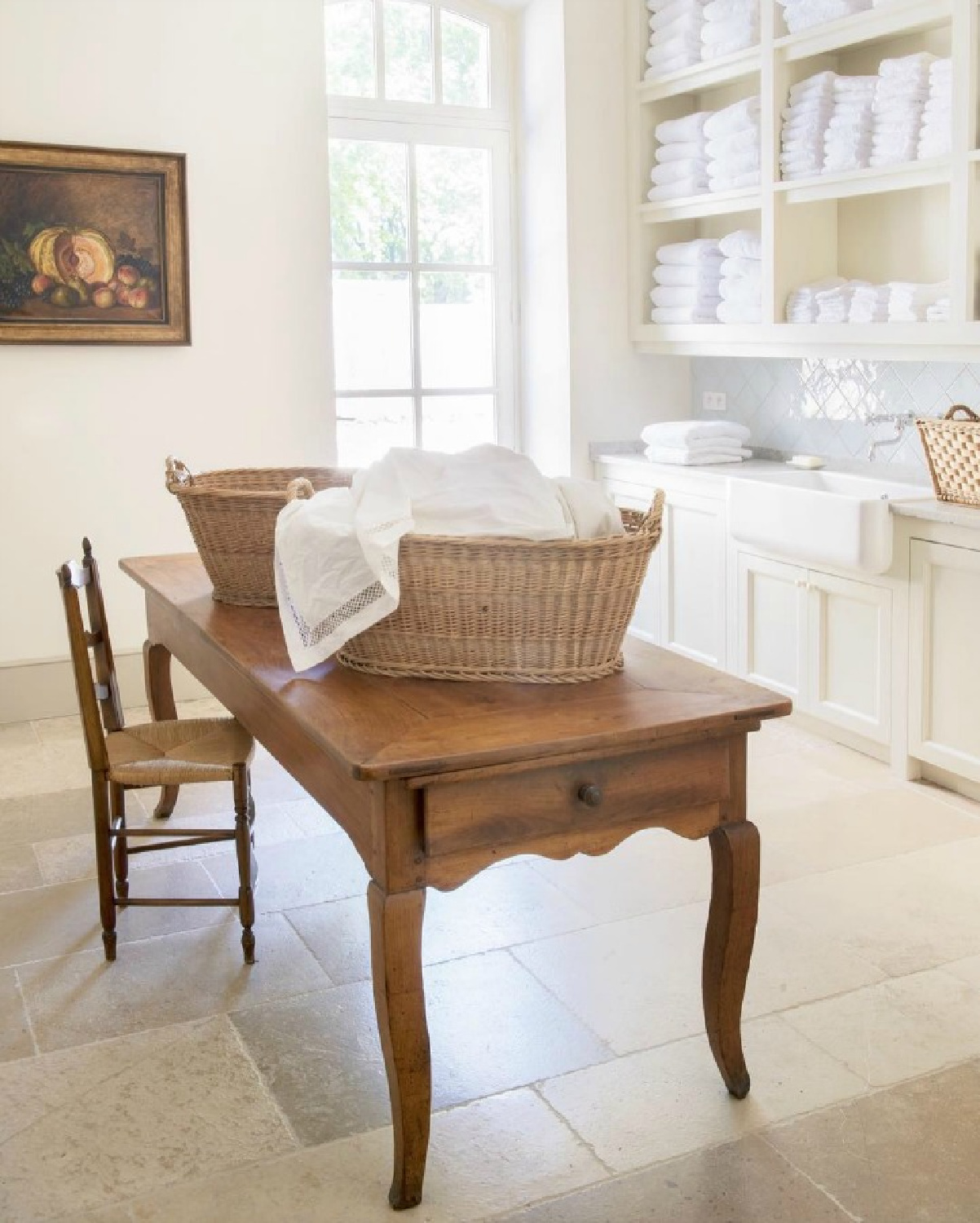 And isn't the blue check absolute timeless magic with the coppery warmth of those hex tile floors?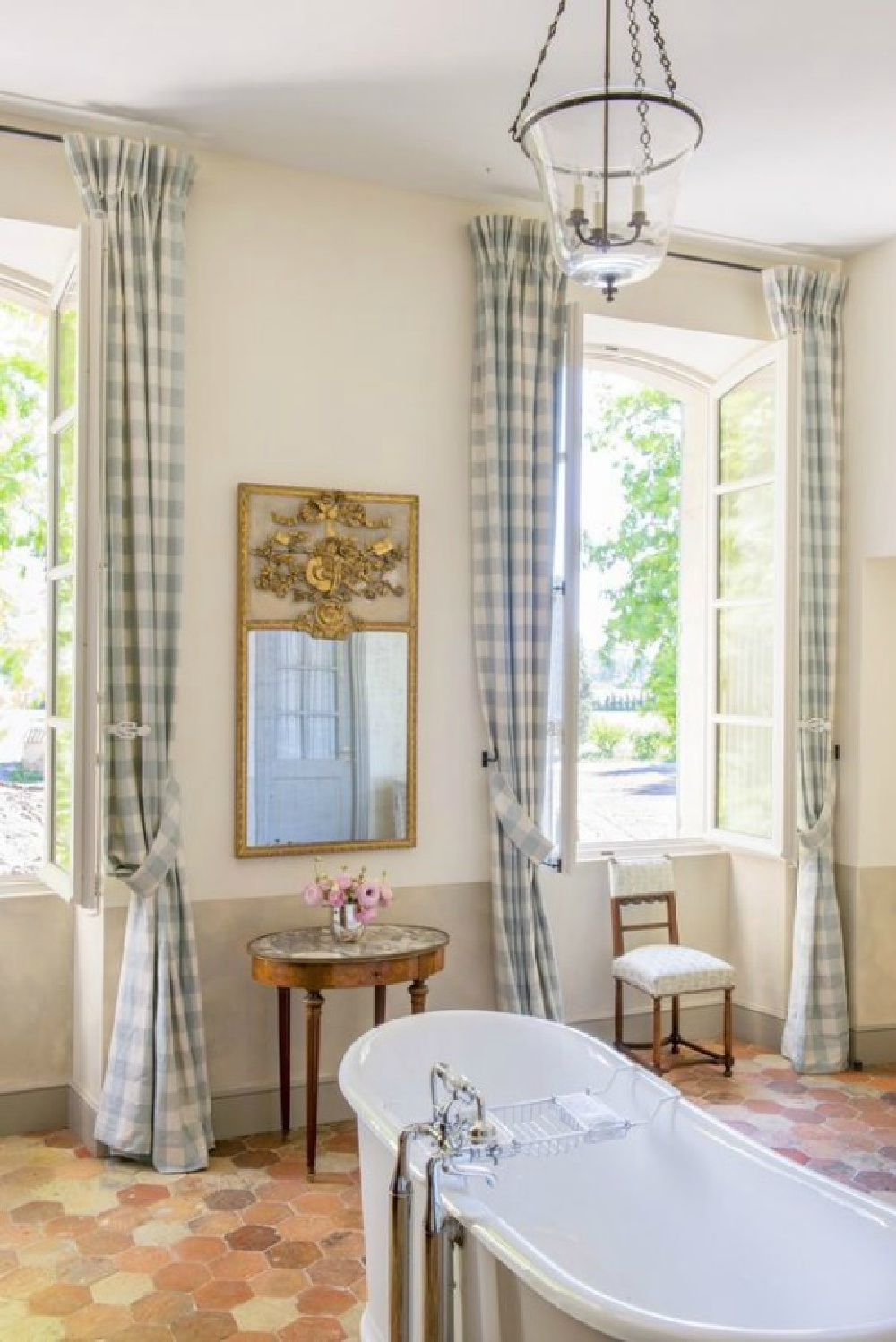 Here's a tonal textural moment for the French farmhouse books!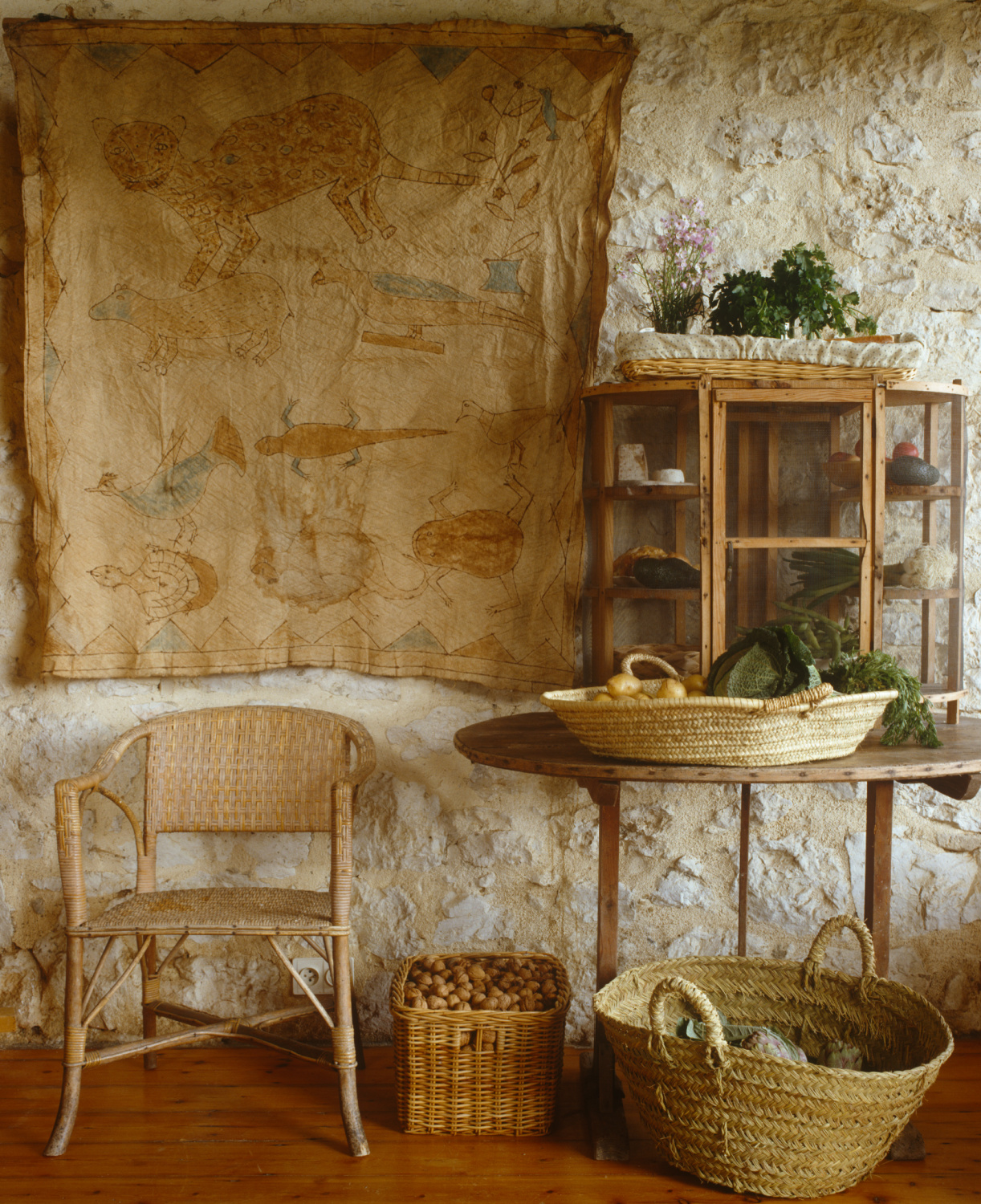 What Provençal timeless inspiration can we take away from such a property?
The romance, rusticity, and elegance are qualities that seem to be repeated throughout. PROVENCE STYLE is a lovely resource offering direction to celebrate such qualities with stone, wood, fabrics, color, metal, and water.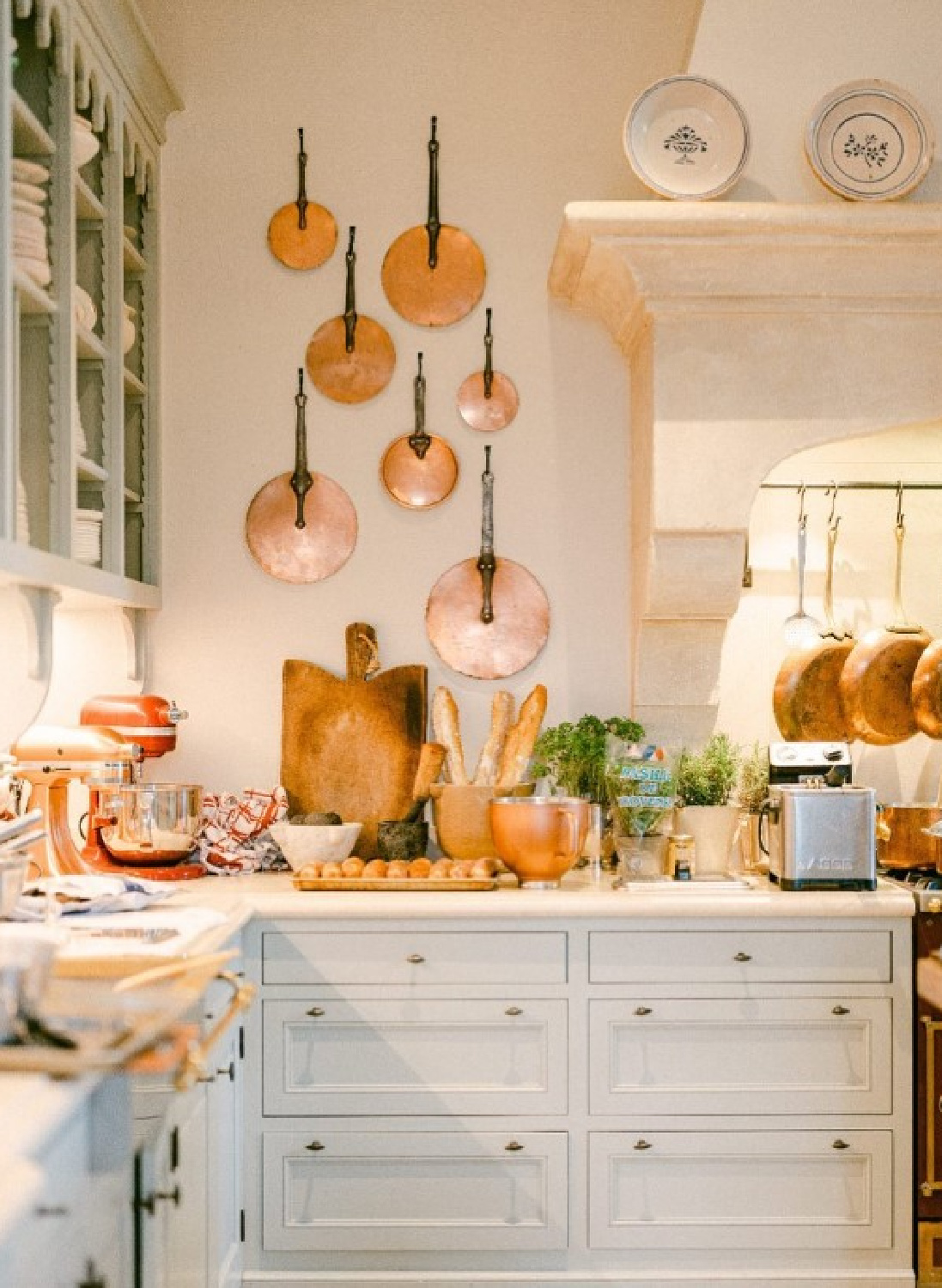 "In many ways, Provençal aesthetic transfers easily to other locations: romantic, faded colors inspired by nature, plaster walls finished with lime or mixed with paint, floors tiled in terracotta or pale stone, and a relaxed approach to furnishing that combines rustic and rare, with liberal use of toile de Provence, toile de Jouy, and other charming patterned cottons." – SHAUNA VARVEL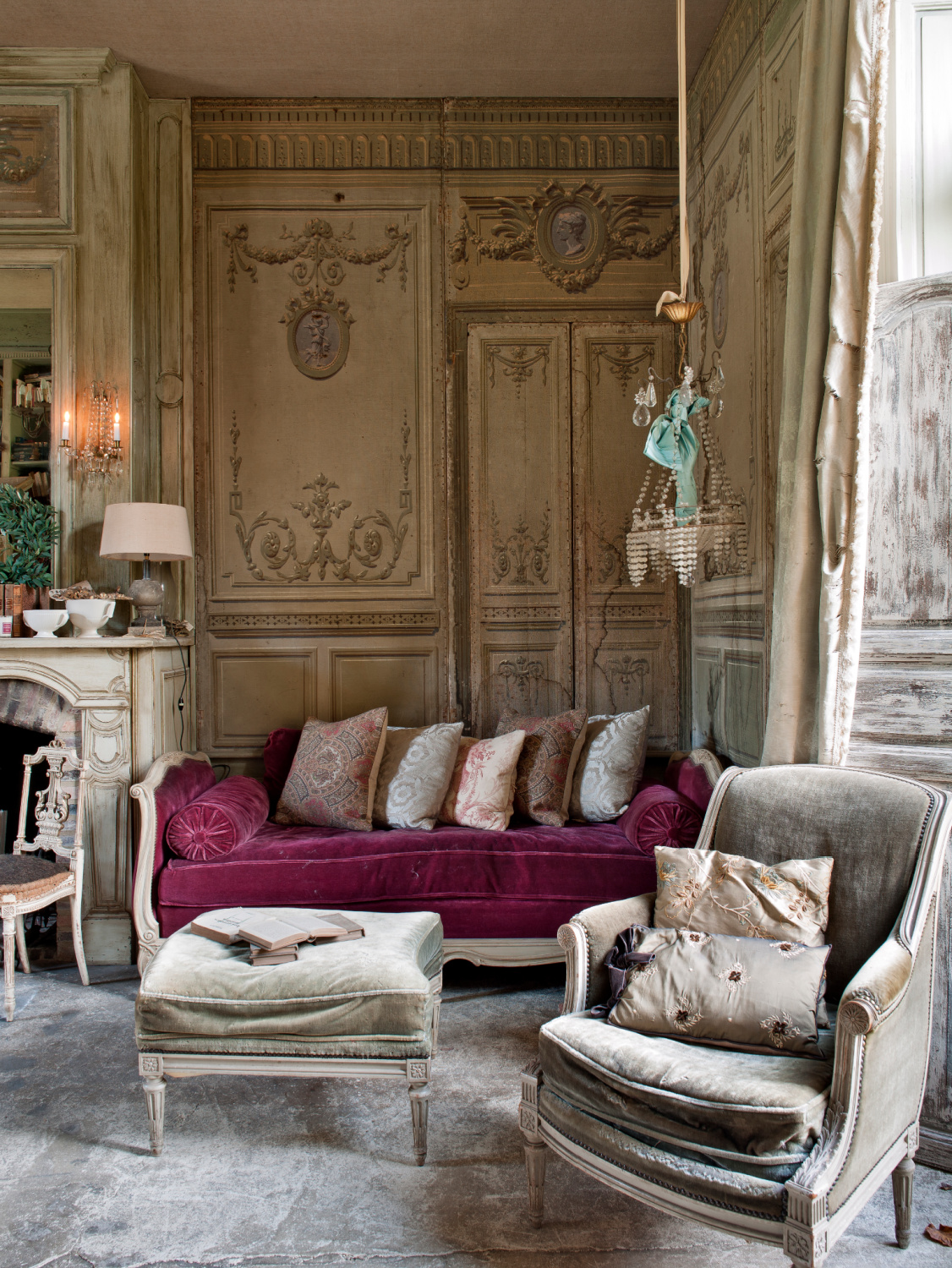 There is indeed a way to escape to a sunny South of France pear farm and experience a Provence Style joy ride without any jet at all…
Order PROVENCE STYLE here!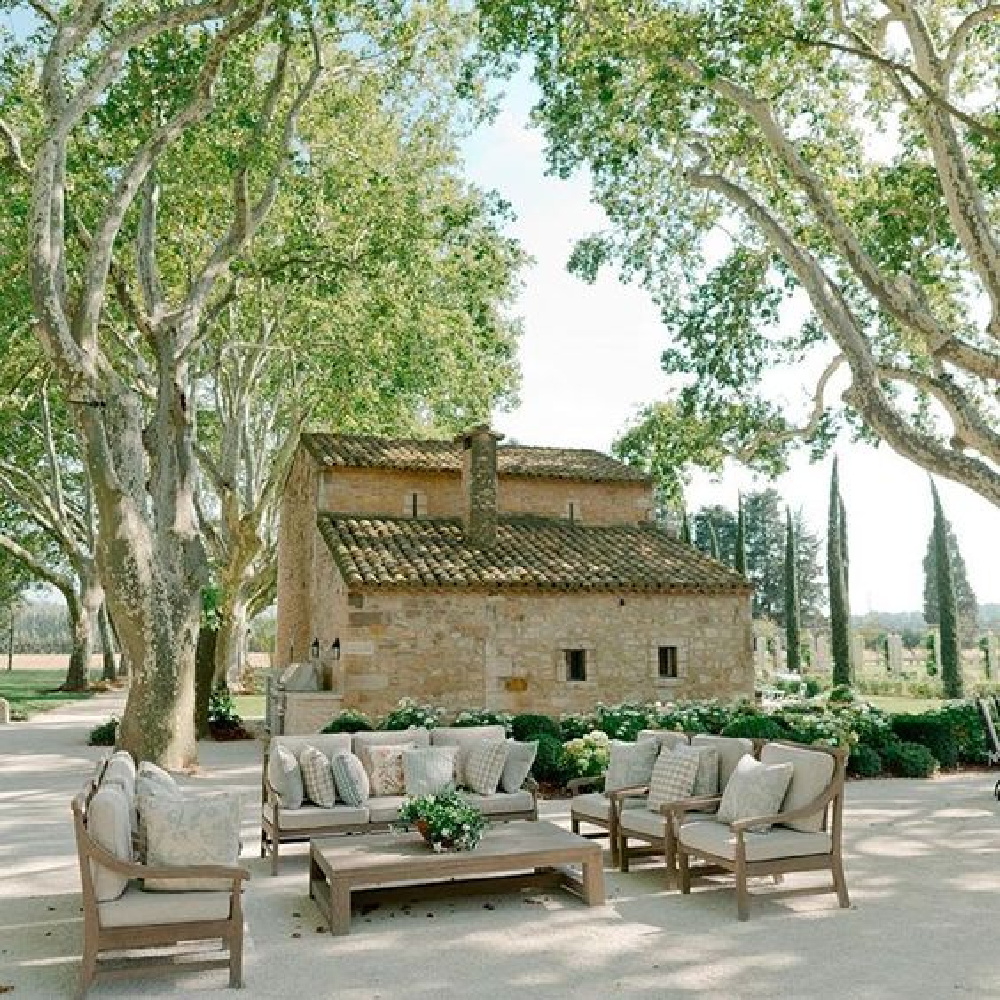 To escape to more inspiration, see THIS along with less-than-bougie-budget resources below: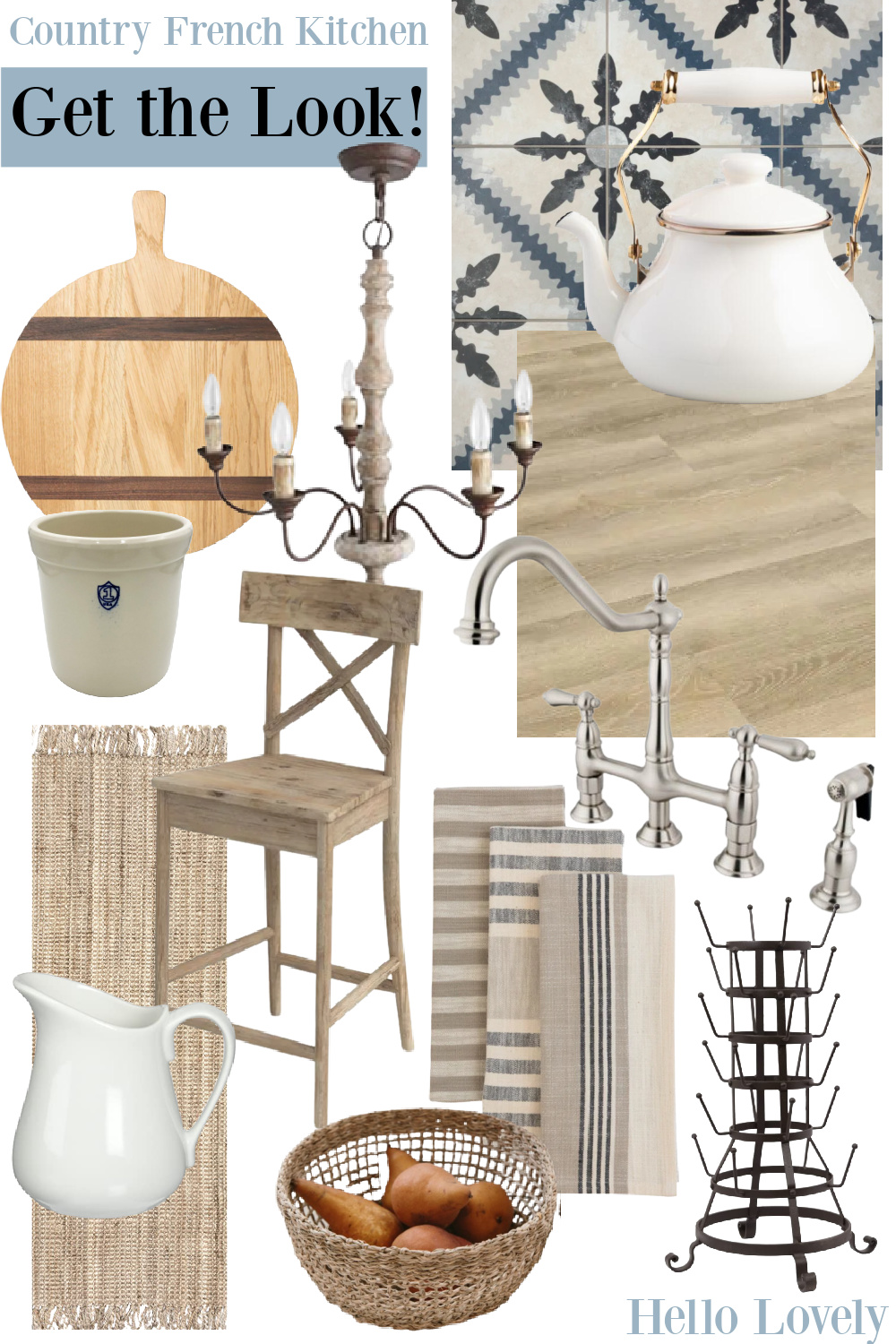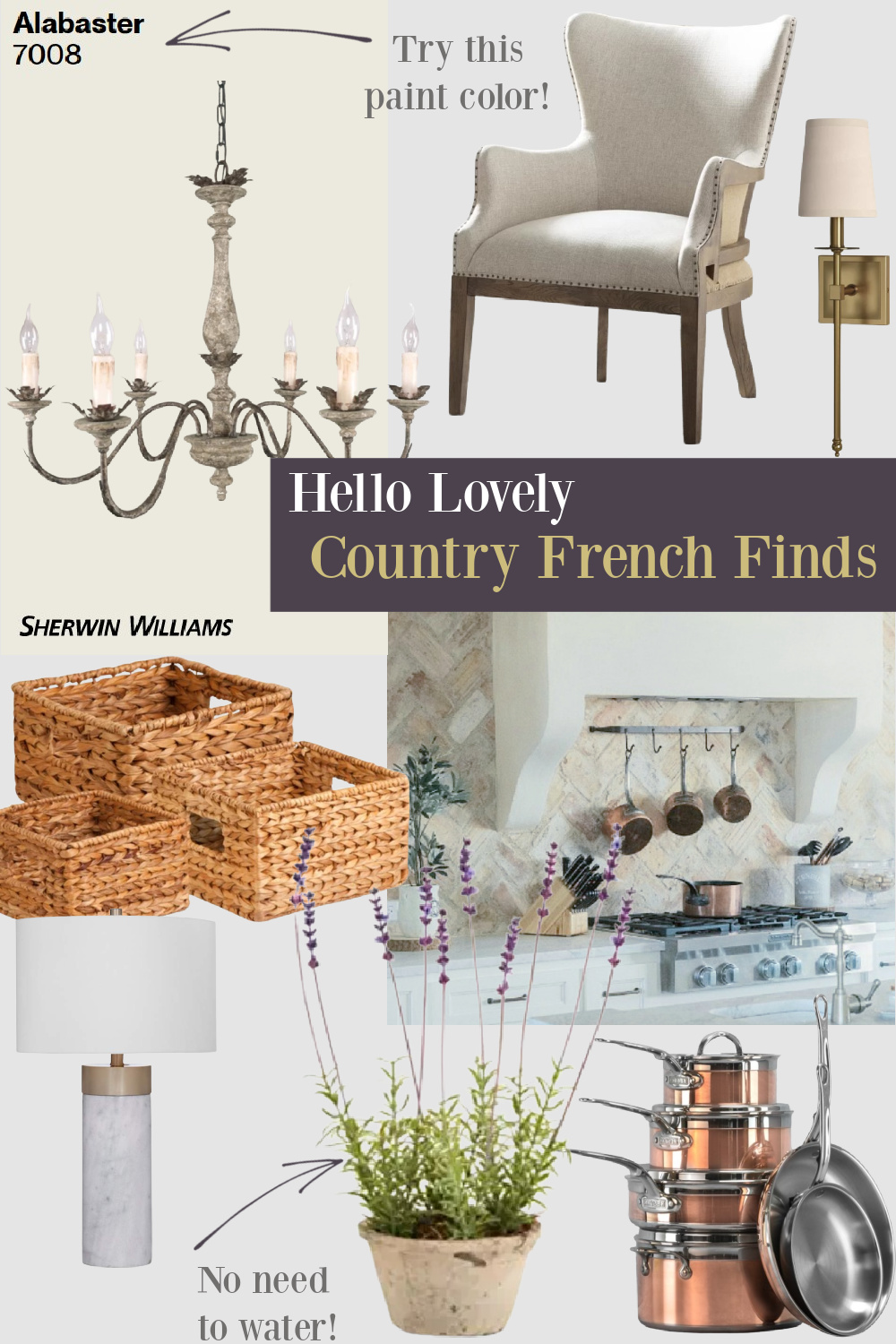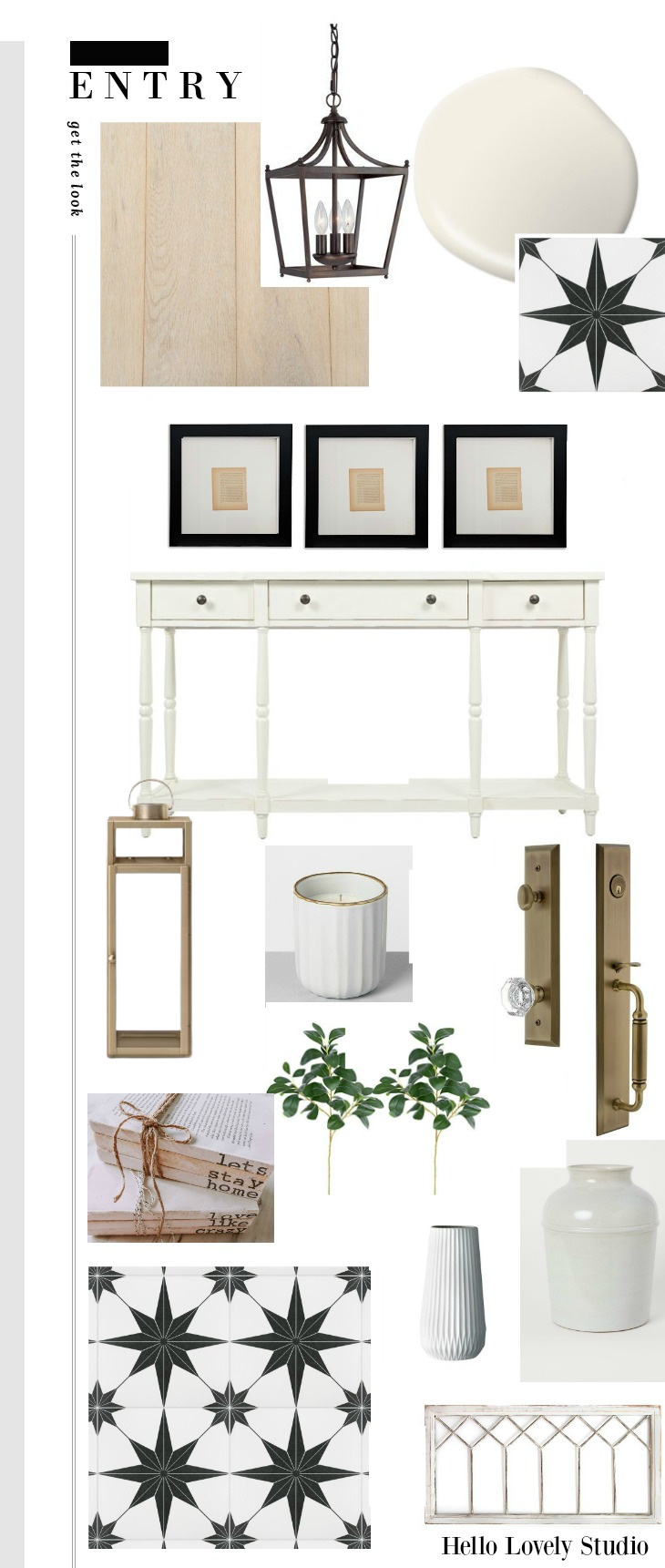 I independently selected products in this post—if you buy from one of my links, I may earn a commission.
Peace to you right where you are.
-michele
Shop for items you already intended to buy on Amazon RIGHT HERE, and also find home decor here to keep decor inspiration flowing on Hello Lovely!
Hello Lovely is a participant in the Amazon Services LLC Associates Program, an affiliate advertising program designed to provide a means for sites to earn fees by linking to Amazon.com and affiliated sites.