If I think too long about this particular topic, it is not likely I'll ever risk the vulnerability to write about it. Ways to relax into the holidays? So many nuances and implications! Let's face it. Panic and worry seem to be built into American cultural holiday traditions. Ya know?
If you aren't freaking out about decorations or merry making at least a little, are you even awake or trying to make things nice? This seems to be the absurd yet common messaging that surfaces in mid-November for my little corner of the world.
Add to that the pressures so many folks feel trying to balance the score after the pandemic! People are more keenly aware of lost time and want to celebrate bigger since previous 2020s holidays may have included despair.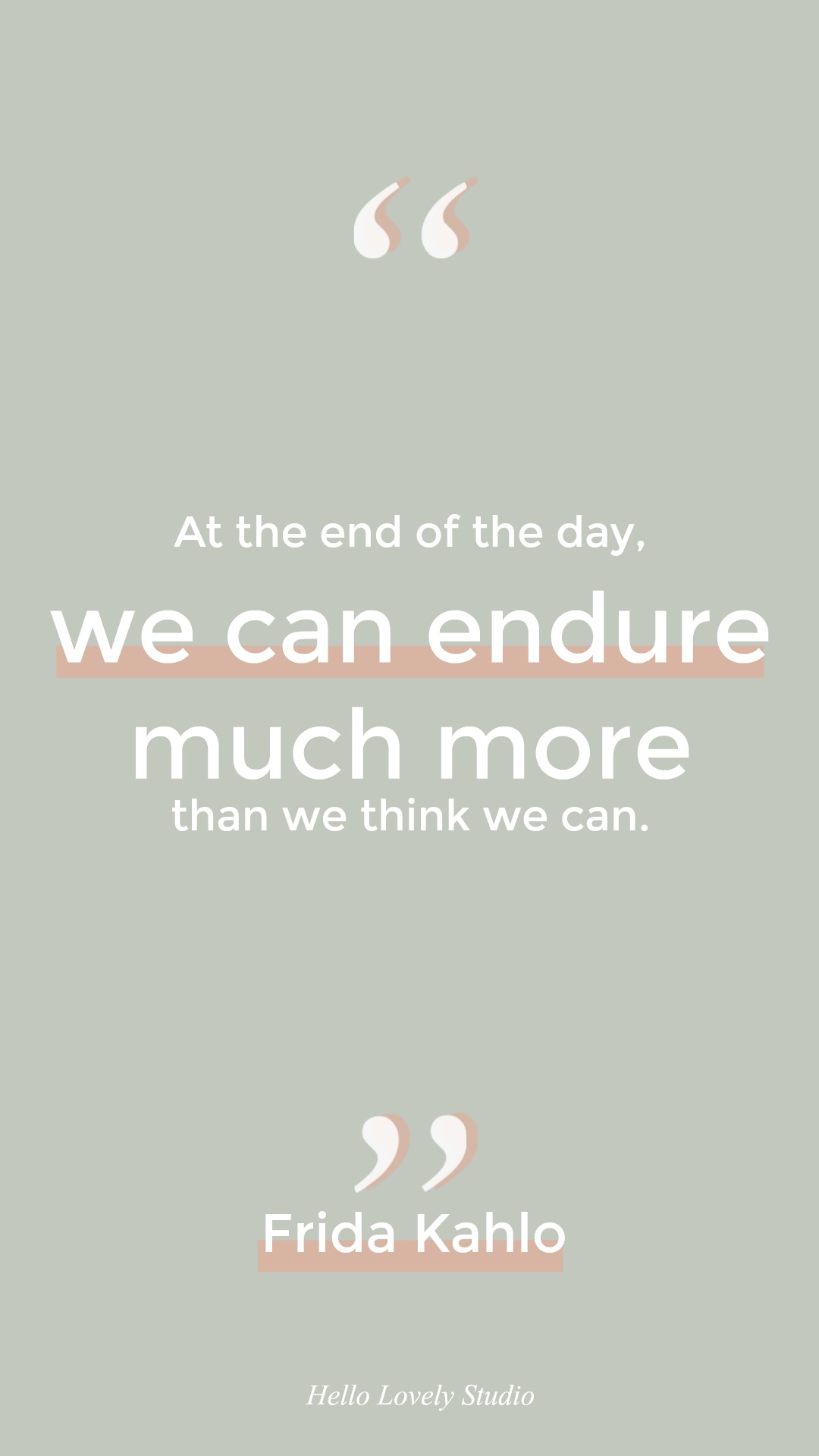 What has influenced my opinions about easing overwhelm, managing stress, and actionable relief strategies?
My expert training as a therapist is probably less influential than my utterly human journeying. Journeying with uncertainty, pain, anxiety, despair, stress, and the struggle that shapes my life.
If you're new to the blog, my entire adult life has been colored by chronic illness. Diagnosed with Crohn's disease at 18, my young life turned upside down. I enjoyed several remissions in my 20s and 30s. Then a BRCA2+ genetic mutation diagnosis came in my 40s along with EPI (Exocrine Pancreatic Insufficiency) in my early 50s.
Moving through problems and stress is an issue for every single one of us, and for me, successful navigation critically determines whether I can avoid hospitalization.
You certainly need not have a history of autoimmune disease, daily pain, or poor health to understand the delicate mind-body relationship.
So let's explore a sliver of the stressful season and somehow, somehow, seek the grace and the self-kindness to unhook from the unseen, underlying stresses that keep us from the goodness of a holy thing. I'll mostly be addressing holiday decorating, but a lot of these ideas are relevant to other stress.
Some of the links in this post are affiliate links – no extra cost to you for using them, yet this blog may earn a small commission.
Ways to Relax Into the Holidays Without Abandoning Yourself
BTW. It aint the most wonderful time of the year for everyone:
1. Decorate When & How You Wish
A lot of people put up Christmas trees early this year to lengthen what feels like the cozy season.
But neither the twinkling decorations on social media or acquaintances proclaiming they are gold medalists in hall decking are the boss of you.
Social media is not the boss of you either.
BE FREE. Liberate yourself from the pressure to decorate at a certain time in a particular way. Your mental health comes first, and you deserve to live free. (Psst. Free looks good on you.)
2. Drop the Facade That Christmas Decorating is a Breeze
Remember 2020? It was a real ssssshhhhhhow for our family and maybe yours, yes? Even getting our tree lit was tragic. The lights on the bottom half would not come on, and my husband refused to give up. It sounds commendable or comical. But as the hours slipped away, his mind did too. He worked into the night with the electrical work. Those lights never came on, and when he bought string lights the next day, they clashed with the existing working ones.
It looked…well then, those elevens we get above the bridge of our noses from a particular expression? Ours were deeper after all of that nonsense.
If Christmas or holiday decorating is truly easy for you, have at it. But if it isn't, there is no need to add stress by pretending it is easy. There was an era when for whatever reason, I behaved as if my worth hinged on making all domestic goddess things requiring strength, patience, stamina, and skill look easy. What a trap! Good lord, it was all the conditioning and messages absorbed growing up such as "never let 'em see you sweat." Who is served by such deception?
As a blogger, the pressure is ever ON to make things look easy so others will feel empowered and excited to at least try the thing.
So I am maybe more sensitive to the pressure to make things look easy. But since everyone and their great granny is now plugged into the internet and regularly exposed to impossible standards, I am guessing self-imposed pressure exists for non-bloggers too.
If you love the process and effort all the things demand (decorations, holiday baking, charity work, parties, and gift buying), what a blessing. But all of those messages floating around urging us to ENJOY THE PROCESS? Um. Those messages may only increase stress, cognitive dissonance, emotional meltdowns, and desire to numb with substances or unhealthy behaviors.
You don't have to conceal your efforts. I'm through with concealing mine! You don't have to pretend hard holiday things or life things or relationship things are not hard. You can also choose to skip the hard. If you do execute the things, only do them in a spirit of self-love. After, you can say, "____ demanded a ton of time and cost me a few headaches, but I'm glad I did it."
3. Holiday Decorating & Traditions Should Reflect YOU
I love handmade and vintage things so if I were to shop online and buy the latest new trending Christmasy accents to impress or please guests to our home and my blog, it wouldn't feel right. And I could easily justify such a strategy for marketing.
Stress comes when we say yes to things even when we feel the no in our gut. Search your heart and your values for the look and feel of the sort of holidays you want to enjoy. How do you wish your days and life to feel? That is an entirely different question than "How do you wish to be viewed by others," yes?
Now that we are all less connected physically but more in touch virtually, the distinction becomes more important. Our lives are often on display for consumption. So just a reminder that taking the time to self-reflect and assess how you want your life to feel is important.
The answers will guide you in a healthier way than if you move through your life with an always comparing, self-conscious, reactive stance.
So are there some shortcuts if you want to decorate but not lose your mind? Yep.
Decorate With Food
Think about decorating with sweets. You don't need to be a master baker or spend hours watching youTubes. A beautiful, festive, bakery or grocery store cake, a platter of gingerbread cookies, or even a pretty bowl of pears can be MAGIC. You already understand how a simple wreath or fresh flowers on the table add cheer, but a gorgeous centerpiece you can eat (or not!)?
Simply genius.
I'm partial to decorating with citrus, pears, and white roses during the holidays. I love how bosc pears look with garland on a mantel or in a small rustic bowl.
If you're not crazy about gingerbread house making, you might consider baking or buying cookies to decorate a Christmas tree.
The bonus is, decorating with food brings delight to more than one sense…smells so yummy. Just a thought, but building a candy house like this:
could be a fun activity…especially since I am guessing the house's construction could be disastrous! And imagine the laughter and deliciousness that may ensue!
4. Scrawny Trees & Wonky Trees Can Be Lovely
Your tree can reflect whatever mood you're after. I like the no-fuss of an artificial tree because I know myself, and cleaning up needles makes me edgy. Little trees are beautiful on a tabletop or tucked in a rustic crate.
What I'm thinking about for next year? A potted tree placed in an urn or pretty box so that after Christmas, it can be planted and keep growing. More research is necessary, but don't you think the idea is magical?
See what I mean about doing the holidays the way your heart wants to do them?
Little Christmas Tree Options Here
5. Choose to Downsize the Tinsel Territory
If you are in the more is more because it's more beautiful camp, this may not appeal. But it's okay to whittle down the holiday to-do list (and your stress) by decking only a little. Maybe just have a decorated tree or just decorate the porch.
Make just one room or corner sparkle. Think that addressing just a small area is a waste?
Because I don't find these moments a waste…
and even without a fireplace, the moment you create could be a staircase
or a shelf.
6. Light Candles & Relax In Their Ambiance
If your holiday decorating stress comes from being the one responsible for creating the magical backdrop for memories, think candles.
Did you know that lighting candles can eliminate the need for hours of housework?
If you're entertaining, skip the deep clean until after the party…turn the lights low and light those candles everywhere, you relaxed maker of magic!
Here are the votives I reach for and sprinkle around my place.
7. Ease Shopping Stress With a Theme
It keeps me organized when I come up with a theme for gifts. Even a broad category such as 'gourmet gifts' or 'custom photo gifts' can simplify the shopping. Need inexpensive ideas?
Is this the PERFECT one size fits all GIFT for every human on your list?
8. Set a Deadline for Shopping
Get it out of the way. Let's face it, stocking and shipping issues still exist.
I always feel better if I finish my shopping in November and only wrap gifts when I am feeling calm.
9. The Host Isn't Required to Cook or Bake
Host the Christmas get-together, but skip cooking the meal without apologies. Maybe order Mexican from your favorite restaurant. If you're feelin' saucy, add little holiday flourishes (stud guacamole with pomegranate seeds).
For an easy dessert and no baking, buy a plain cheesecake from your favorite restaurant or bakery. Buy a few topping options, and everyone can enjoy their favorite.
Serve just one signature drink like a margarita or holiday mocktail instead of stocking a bar.
I hope these reflections, images of Christmas cozy, and silly quotes bring a little relaxation to the season.
But I mean.
Even freakouts can be endearing and slightly festive:
I independently selected products in this post—if you buy from one of my links, I may earn a commission.
Peace to you right where you are.
-michele
Shop for items you already intended to buy on Amazon RIGHT HERE, and also find home decor here to keep decor inspiration flowing on Hello Lovely!
Hello Lovely is a participant in the Amazon Services LLC Associates Program, an affiliate advertising program designed to provide a means for sites to earn fees by linking to Amazon.com and affiliated sites.