Patina Living & Loving: European Farmhouse Style is my tribute to the third book in the Patina quartet of lovely volumes by Brooke and Steve Giannetti! If you loved Patina Farm, this volume goes deeper. Inside, you'll discover more than design savvy eye candy or lovely garden inspiration. Warmth, heartfulness, and hopefulness (so often in short supply within the design world and culture in general!) are blooming too.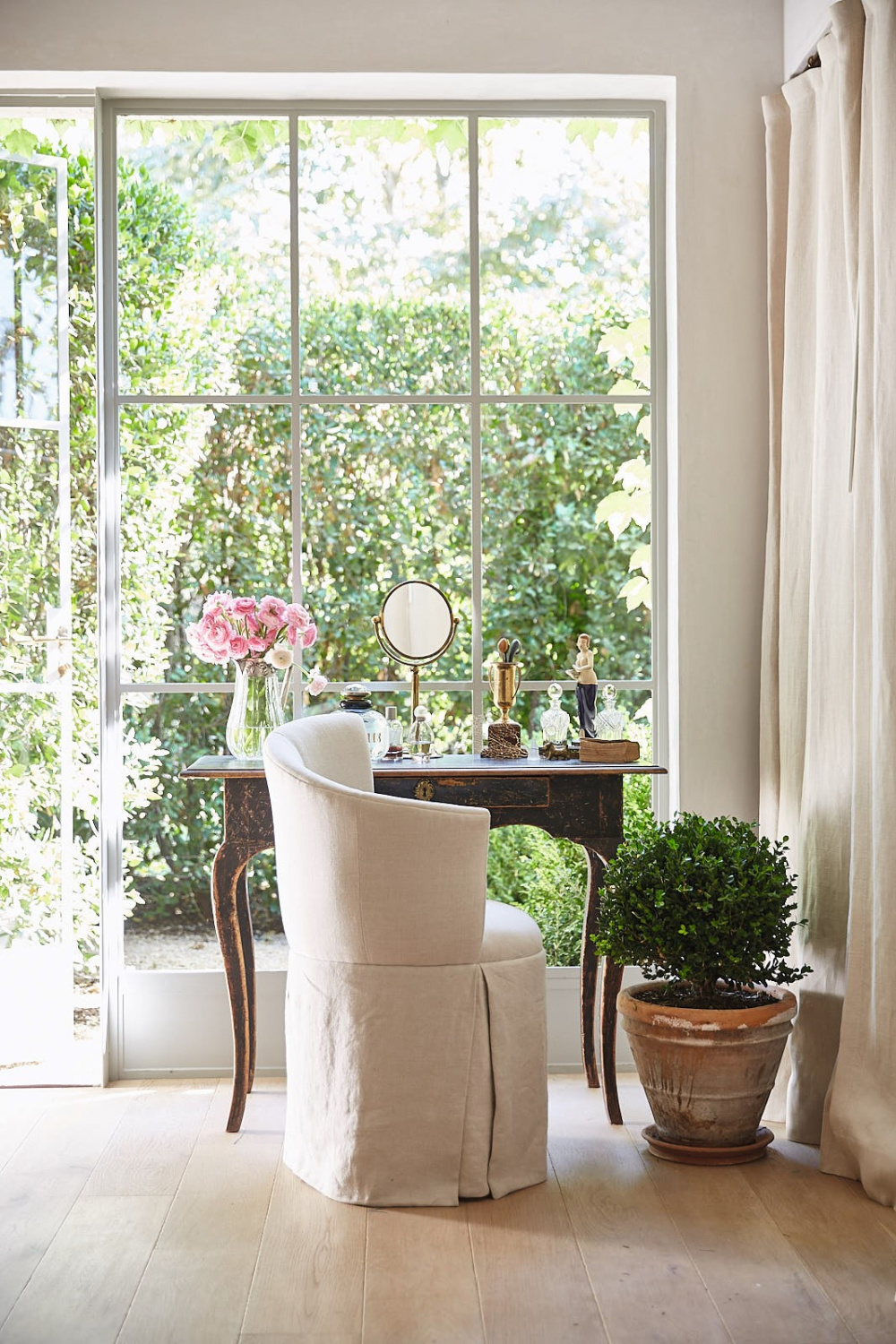 Let's re-visit this review since I know how many of you admire the fine work of the Giannetti dream team. If you missed PATINA HOMES…good gracious, make sure you read it too!
In Patina Living, the designers followed their hearts, let nature be their guide, and allowed an adventure to shape them into something new.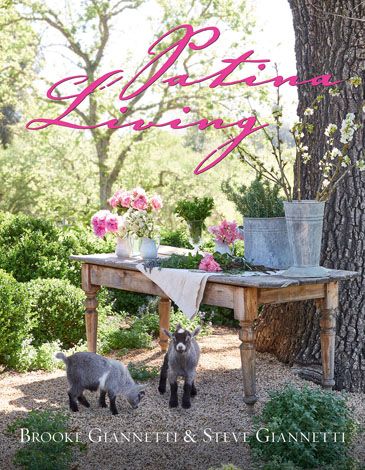 Tap here to PIN THIS POST and spread the love for Patina Living!
This post contains affiliate links which I hope you will use since they won't cost you a penny extra yet may earn this blog a small commission.
Patina Living & Loving: European Farmhouse Style
As I type these words, the people under my roof can barely contain their joy about a favorite TV premiere tonight. Me? I prefer to luxuriate in this gorgeous book's European farmhouse inspired Patina Farm pages!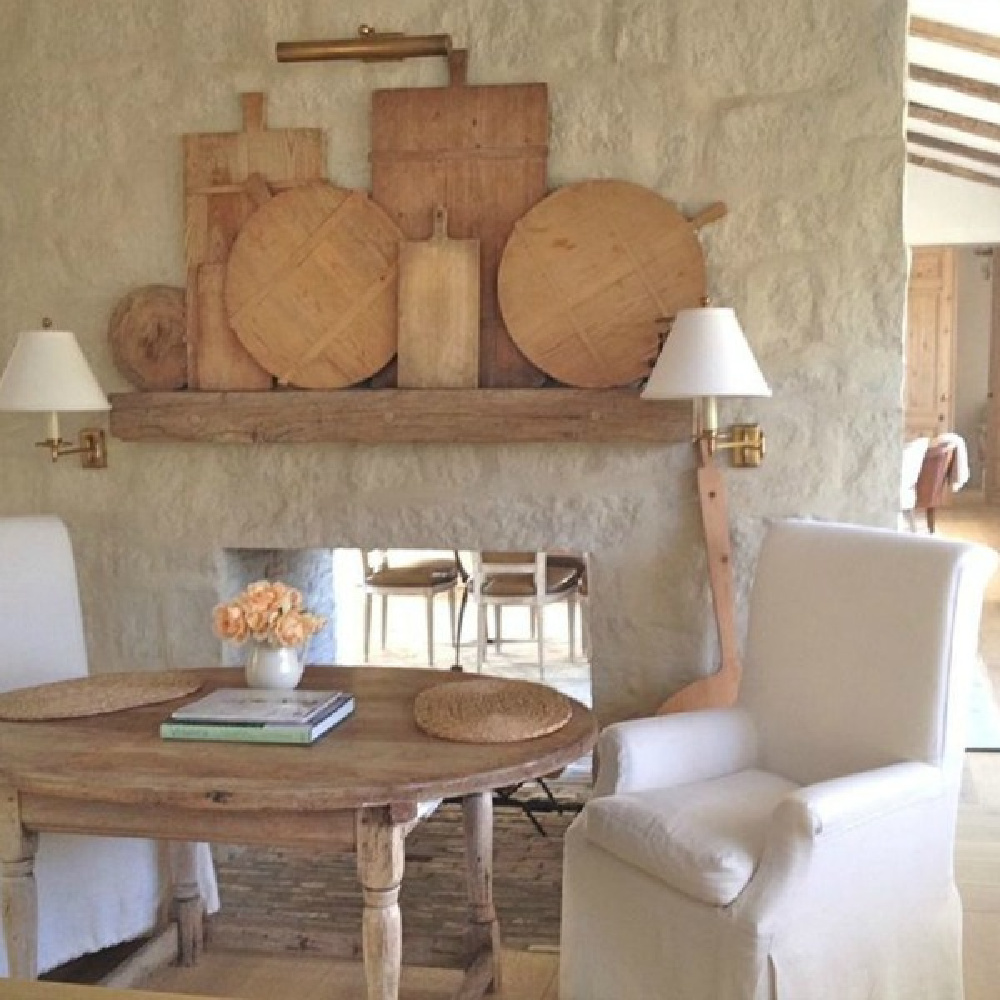 Does your design library include Patina Farm?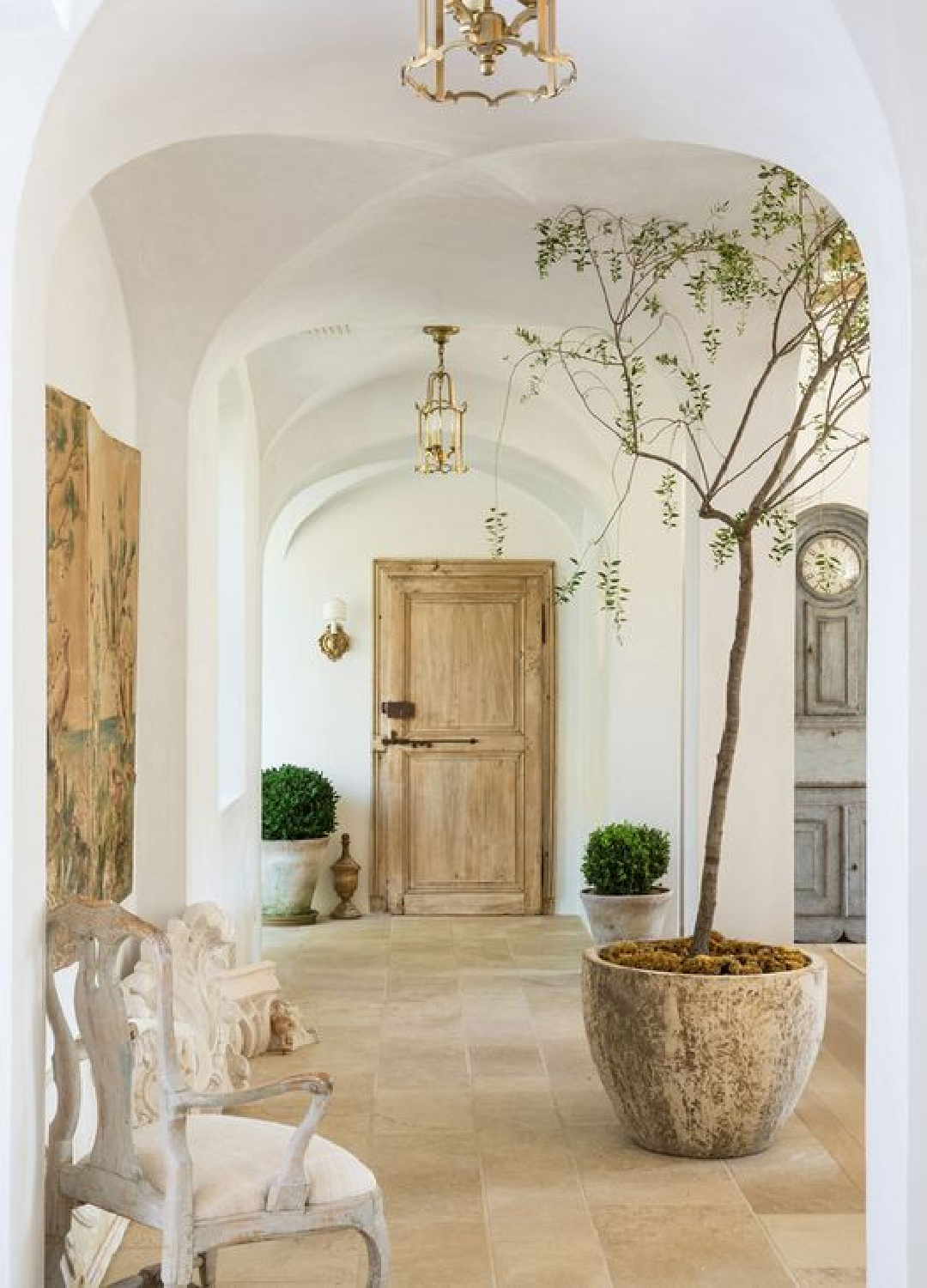 It's not just another modern farmhouse or a spec home for busy professionals.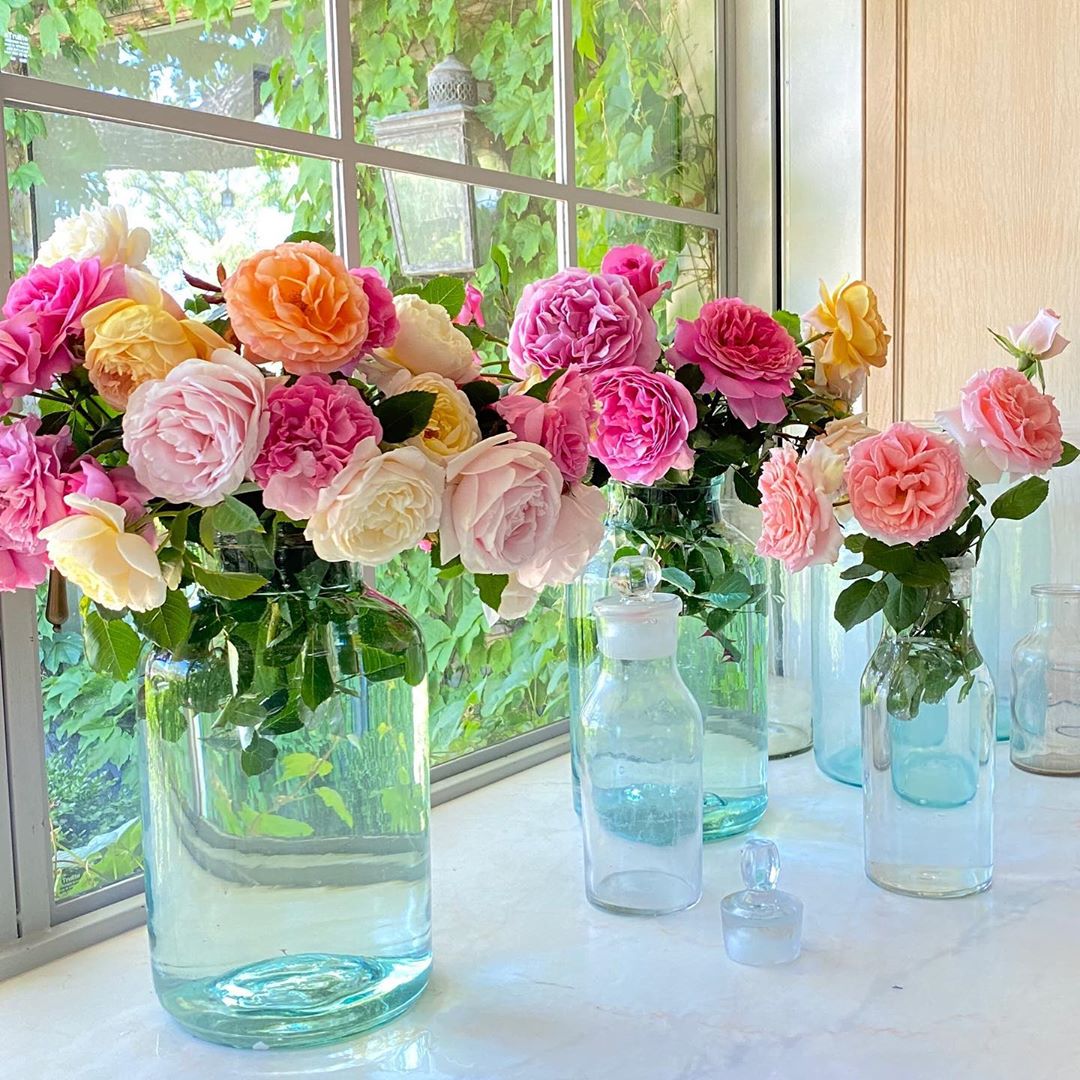 This Old World style new build in Ojai, California, was a family's bold adventure away from chaos.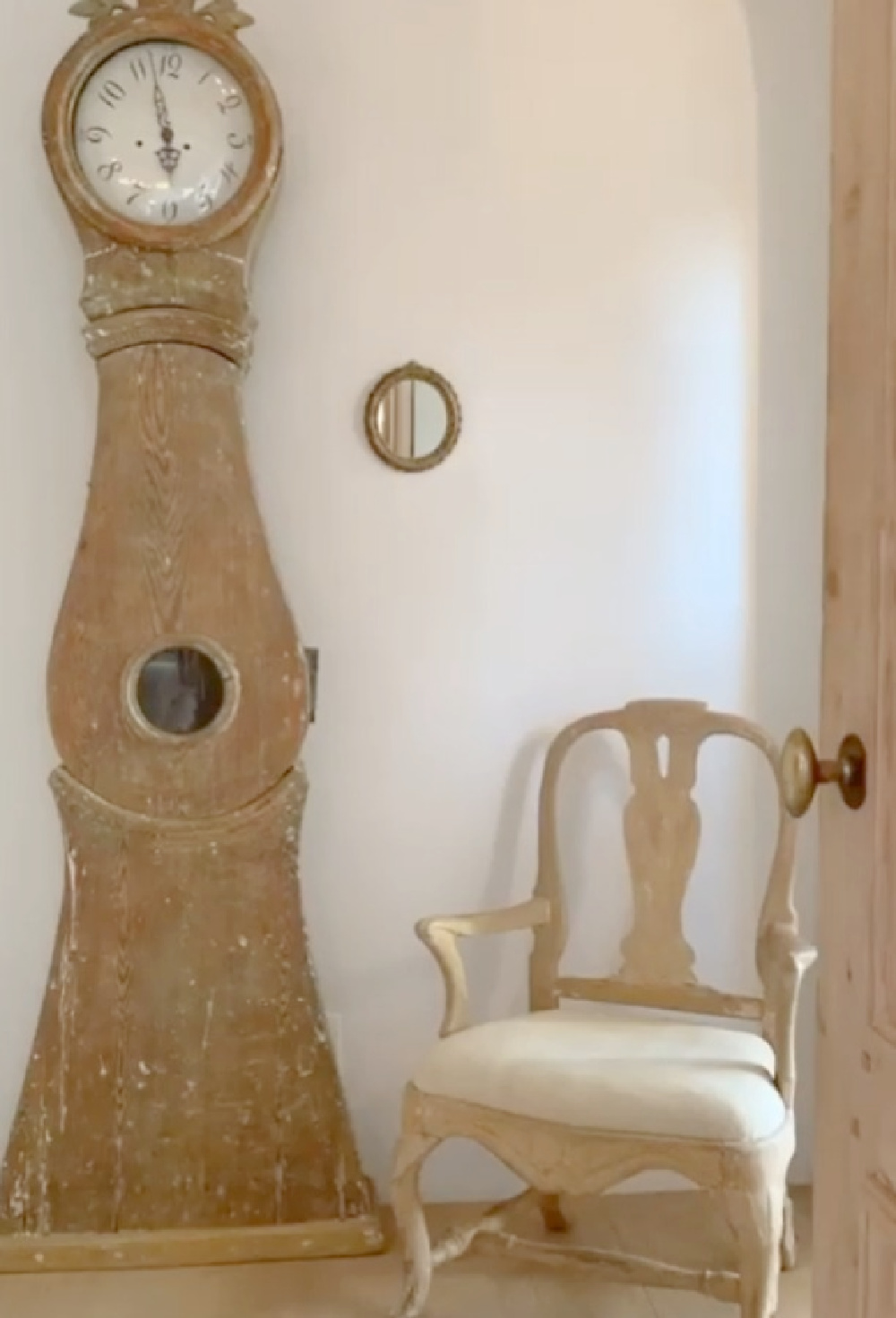 Remember when the interiors were taking shape?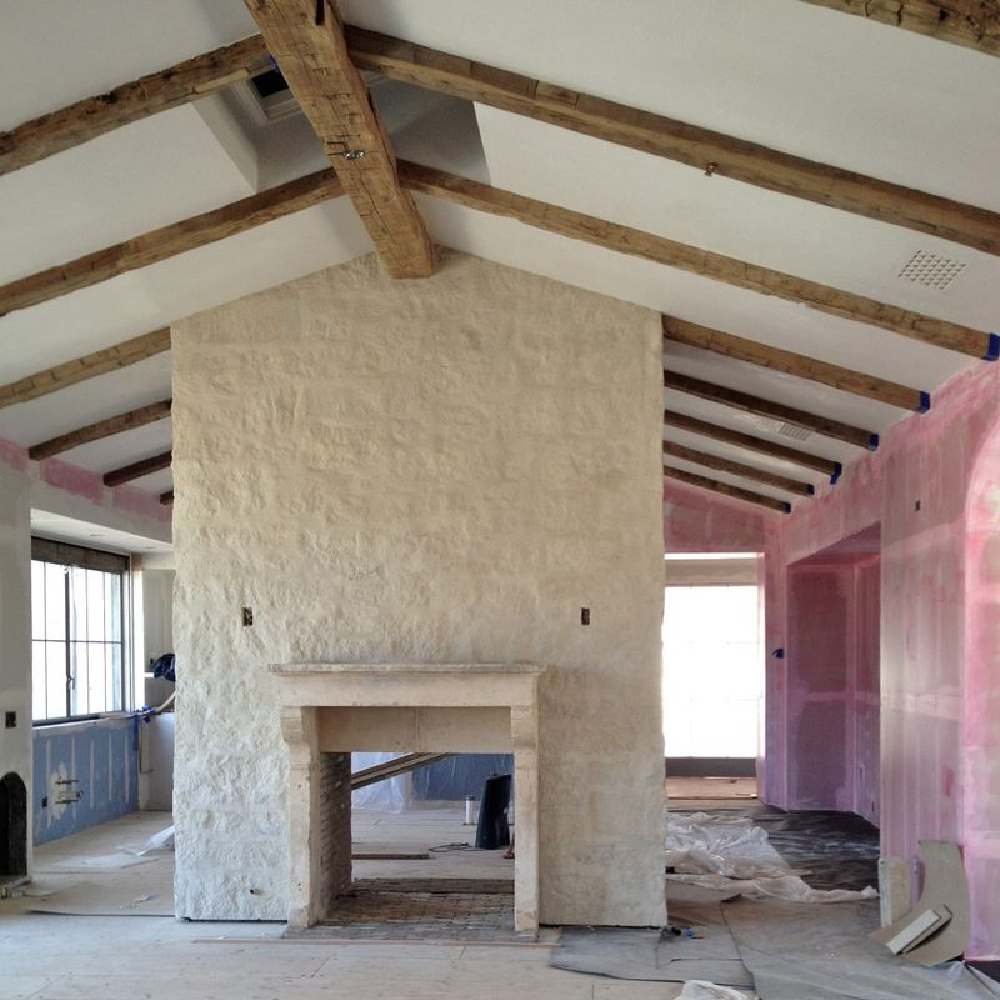 For those of us following along, it felt magical to see each layer thoughtfully rendered.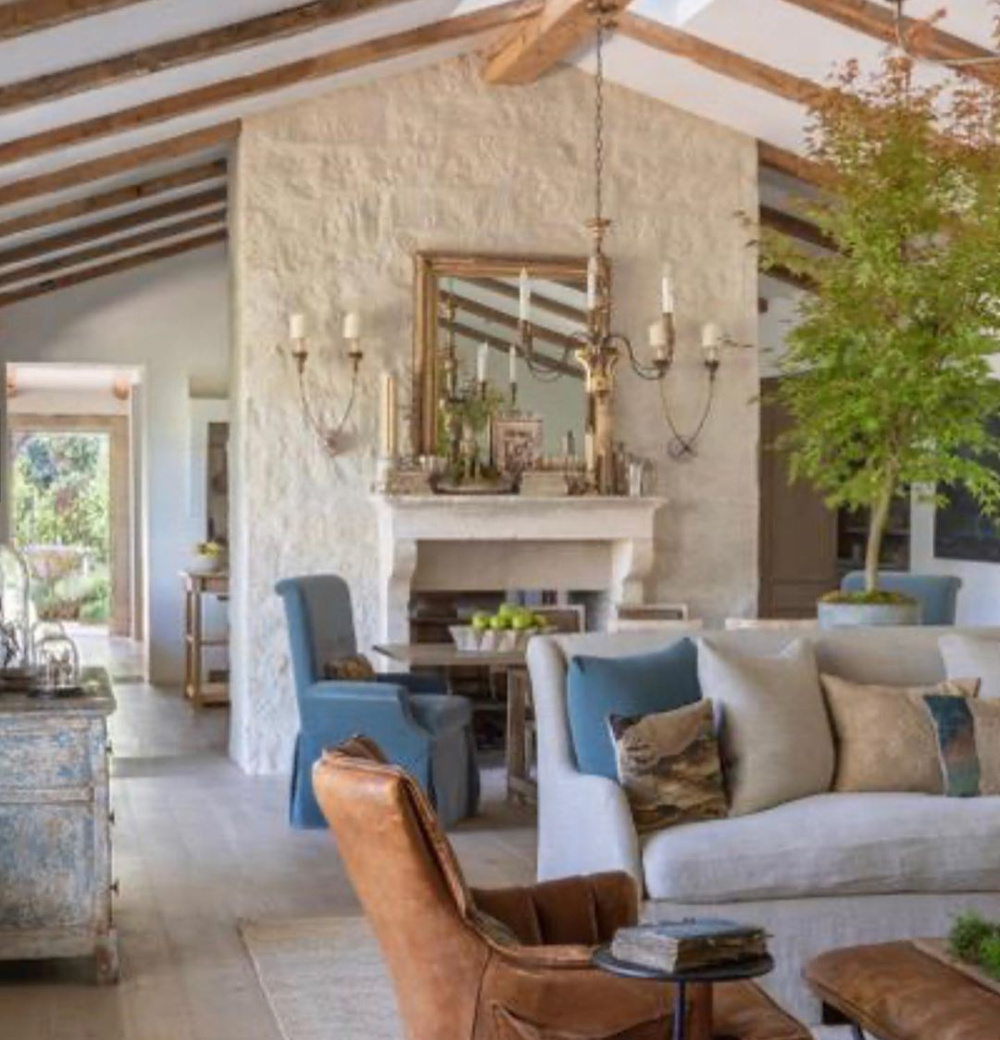 Inside Patina Living is a beautifully photographed collection of images, recipes, and snapshots of organic Cali French farmhouse life.
Push play below to get a taste:
Is Patina Farm a Real Farm?
If you are a longtime follower of Brooke Giannetti's Velvet and Linen, you likely devoured construction chronicles of Patina Farm as well animal adoption updates. Goats, donkeys, sheep, cows and also chickens bring fullness of life and love to the landscape.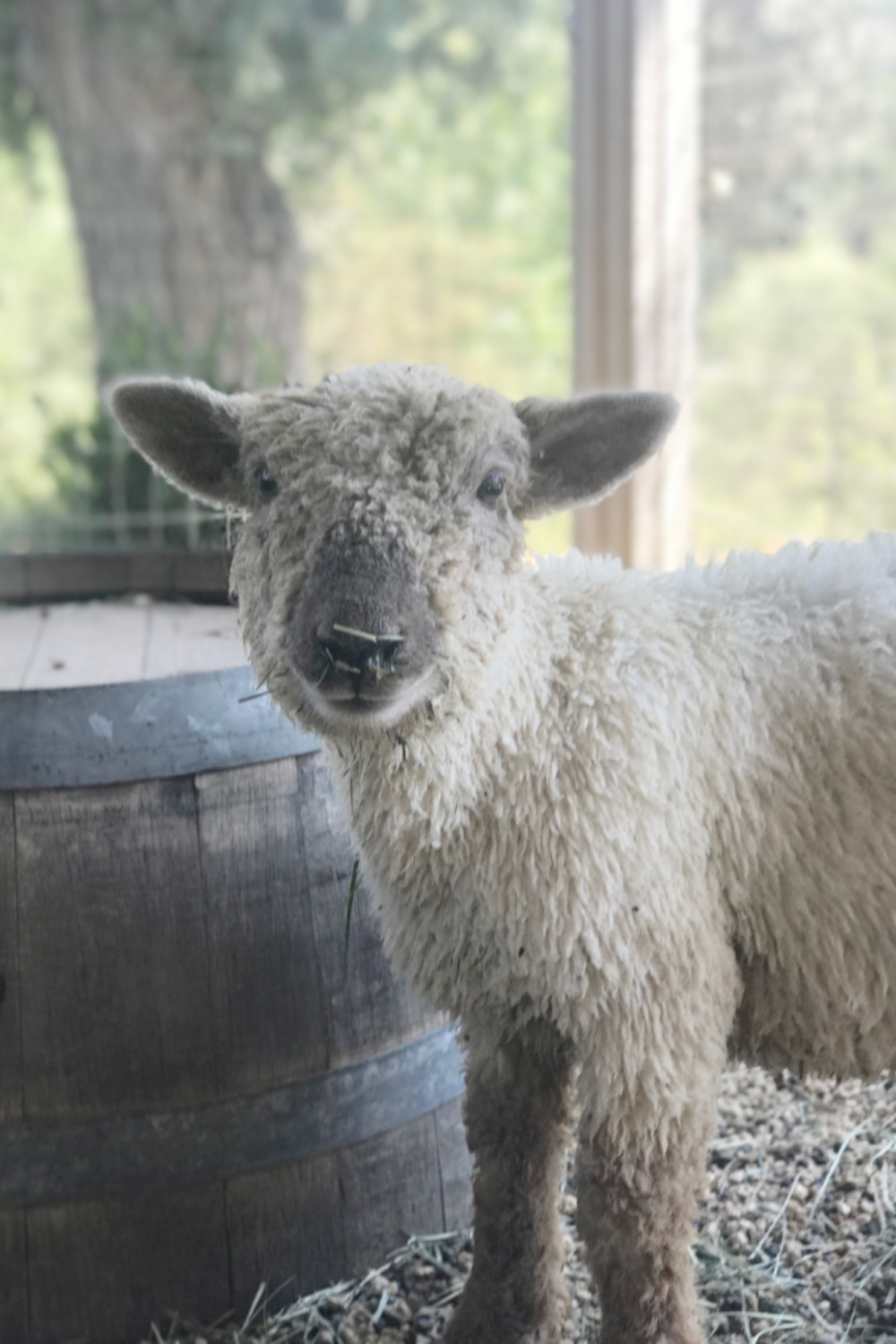 Can you imagine caring for these creatures each day, beginning at the crack of dawn?
Or working at your desk inside as little goats frolic just outside your window?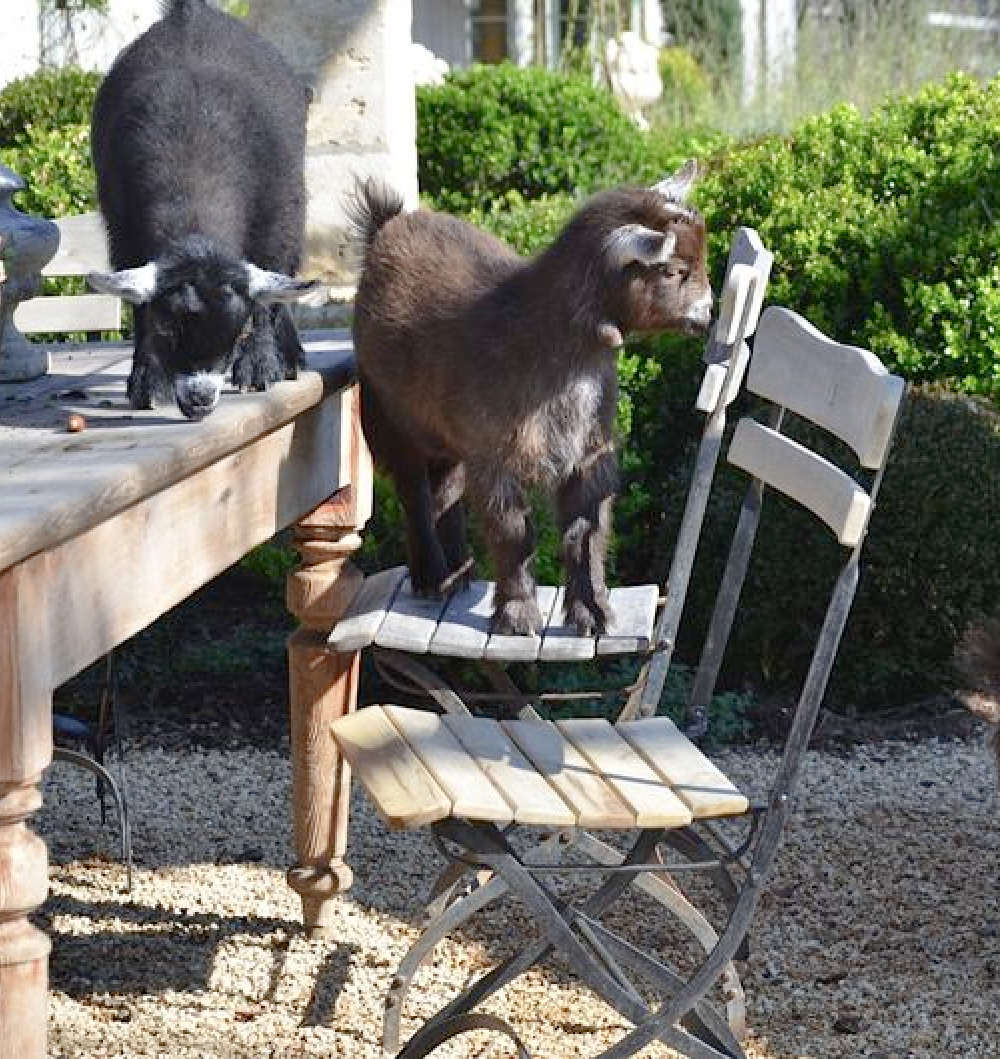 Brooke and Steve's vision of pastoral tranquility for their family led to more than a showhouse for their many talents. It was a bold move to live more intentionally and to share a piece of paradise with others.
Their dream also inspires us to think boldly and to dream of possibilities!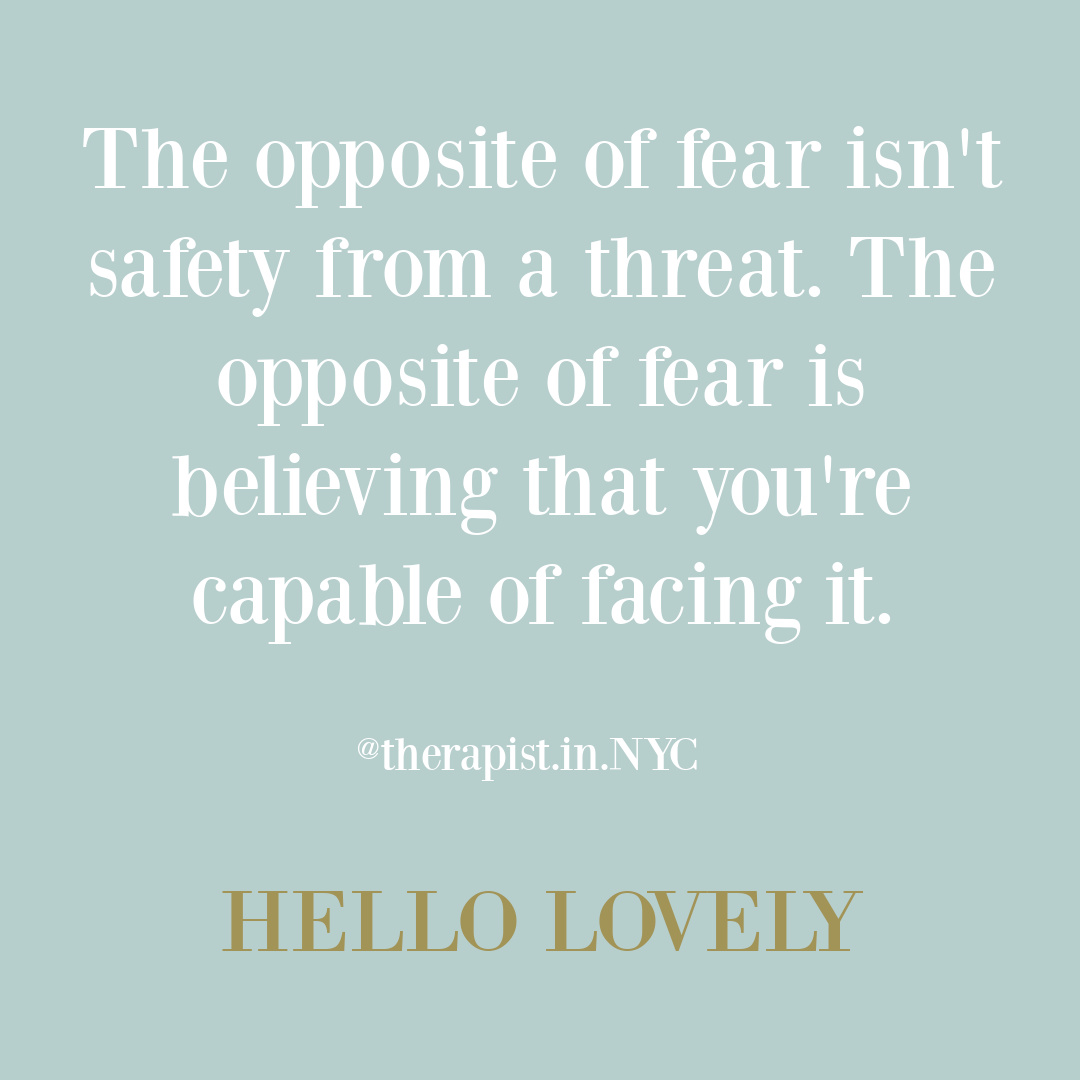 European Modern Farmhouse Master Bedroom
I could ramble on about how their aesthetic and lifestyle philosophies speak to my soul…how something set apart seems to be happening at this little farm.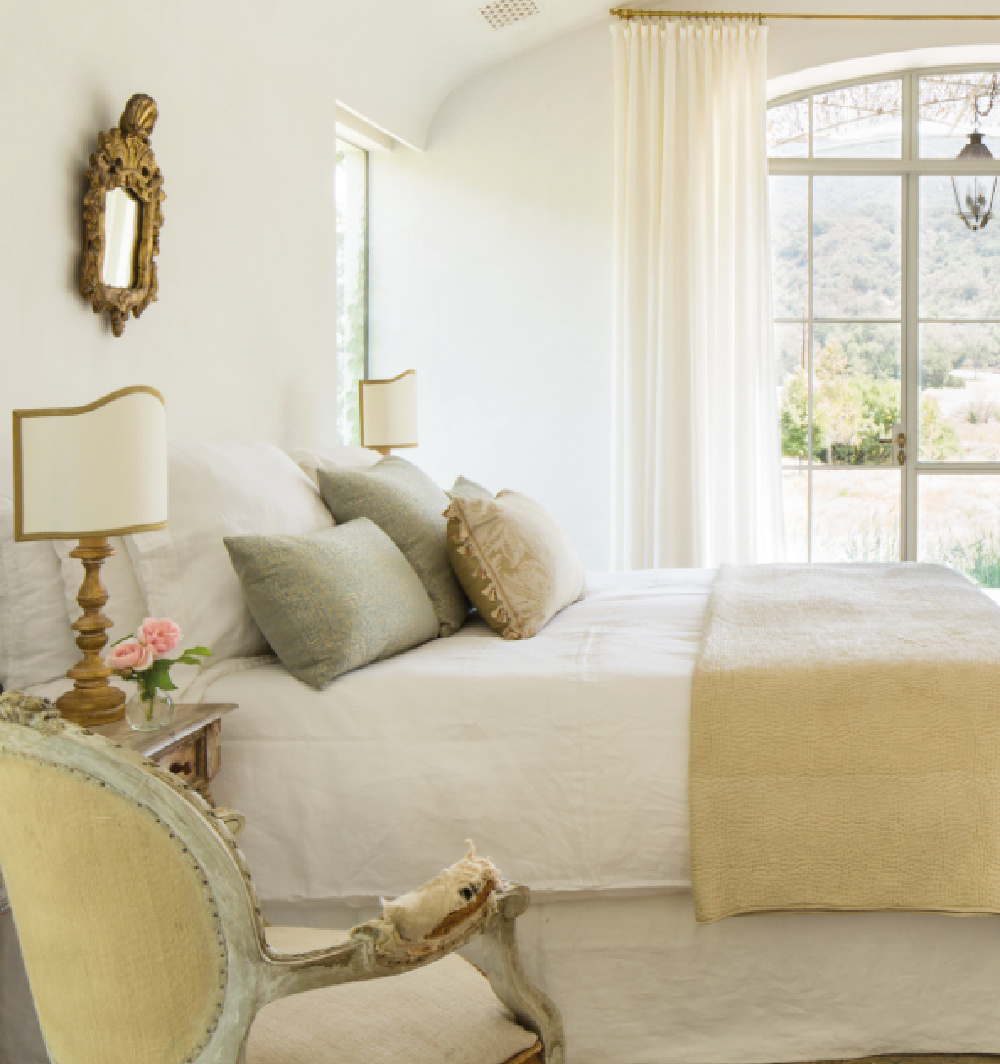 There's a freedom that comes when you decide to put down roots in a place that gives so freely, you can't help but be moved to a spirit of giving too.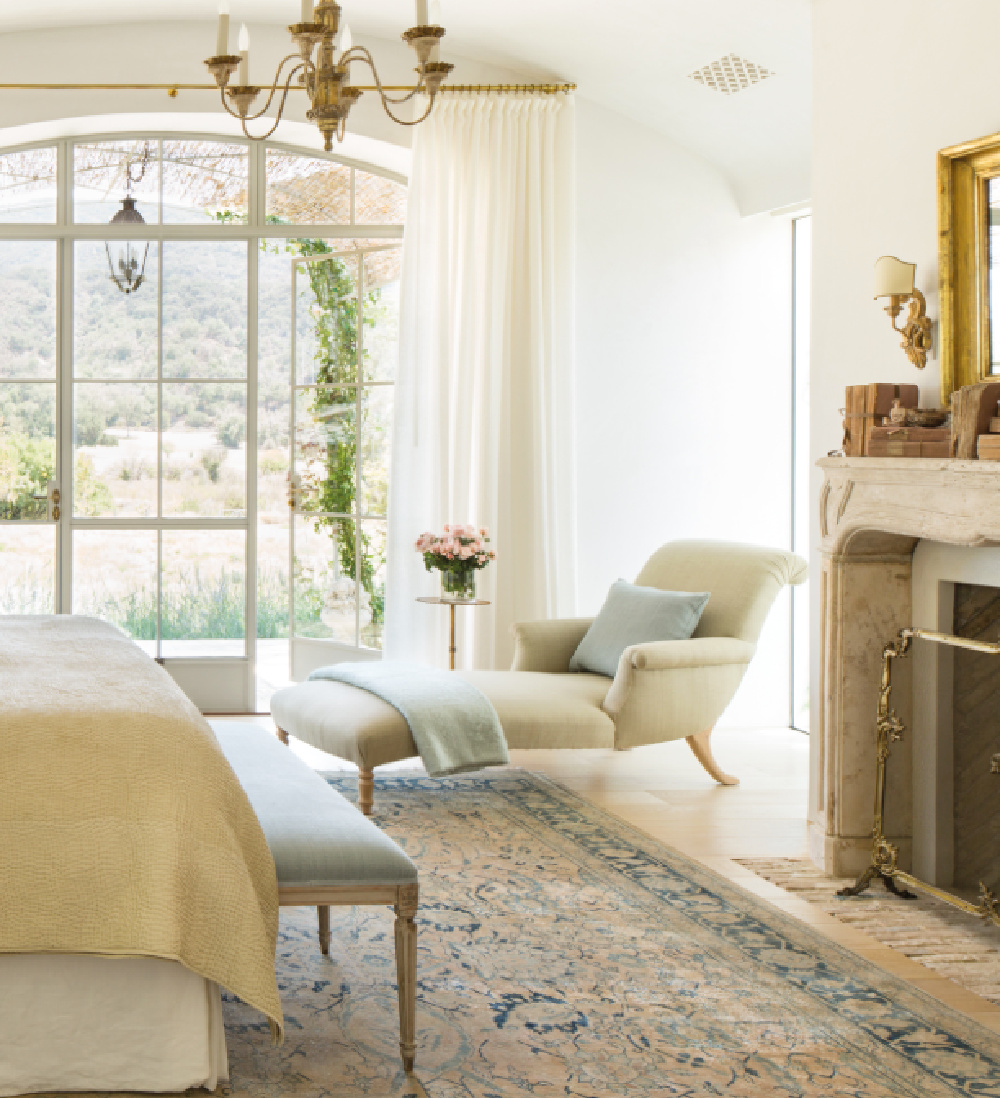 However, let's get to the new pretty patina-ed glimpses!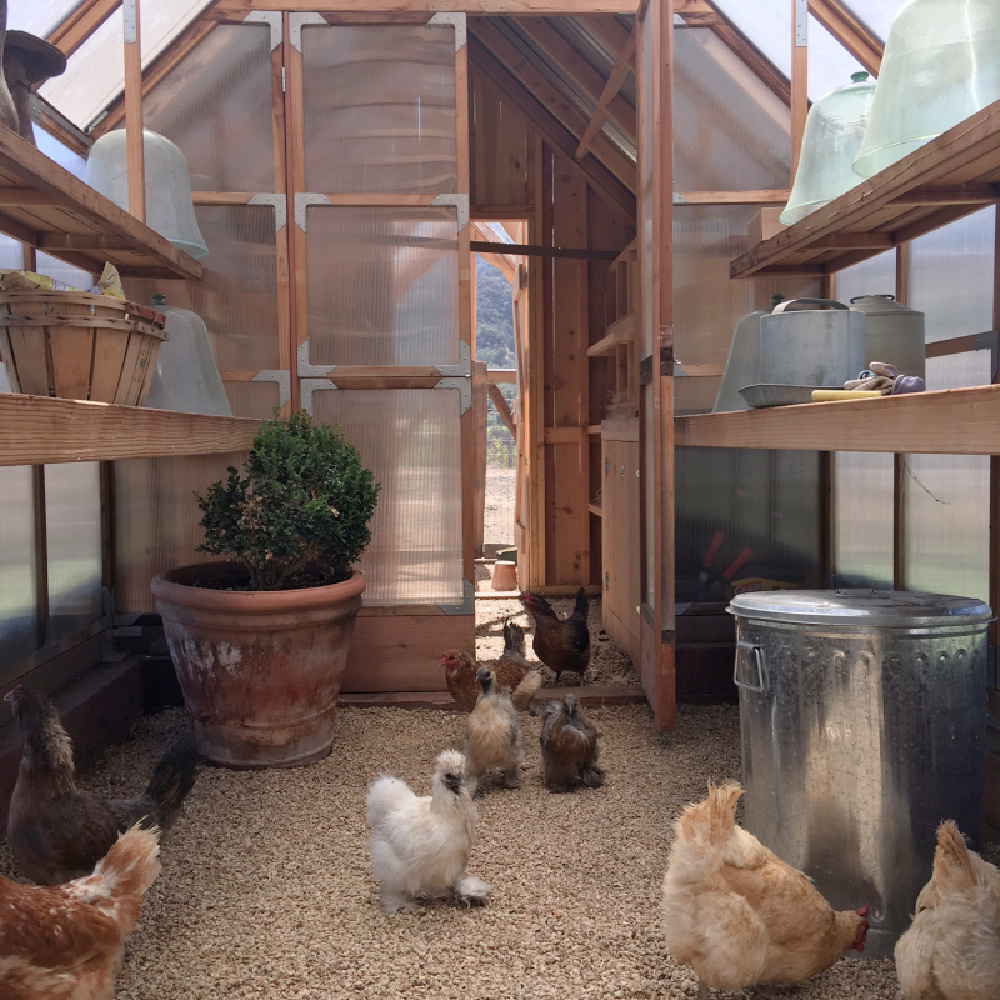 Pssst. As I navigate a life with chronic illness, I am ever open to messages of hope and healing. I scribbled down this thought yesterday, and maybe it will land on fertile ground: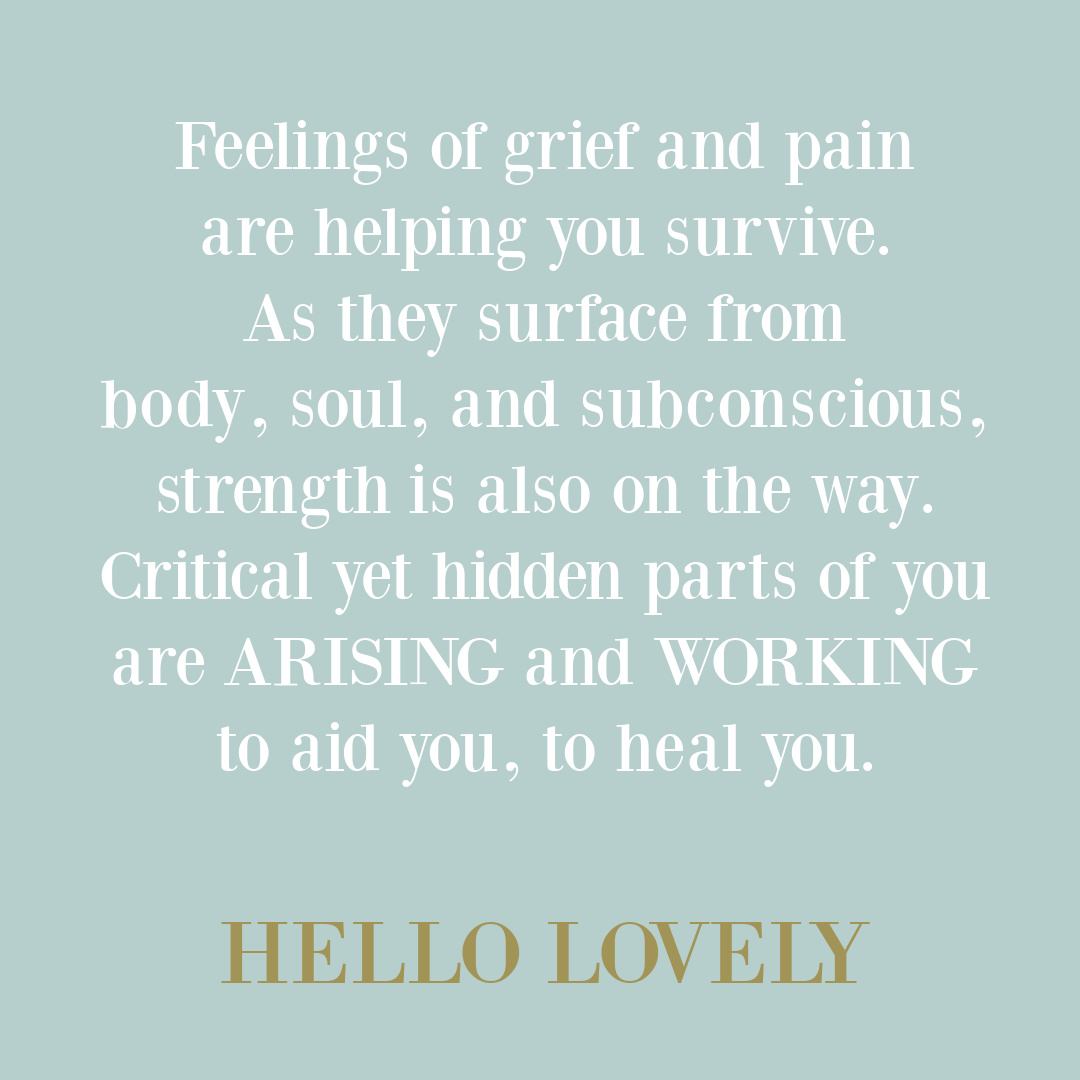 Peek Inside Patina Living's Pages!
Take a peek inside the book right here.
Gardens at Patina Farm
Are we interested in how Patina Farm's gardens grow?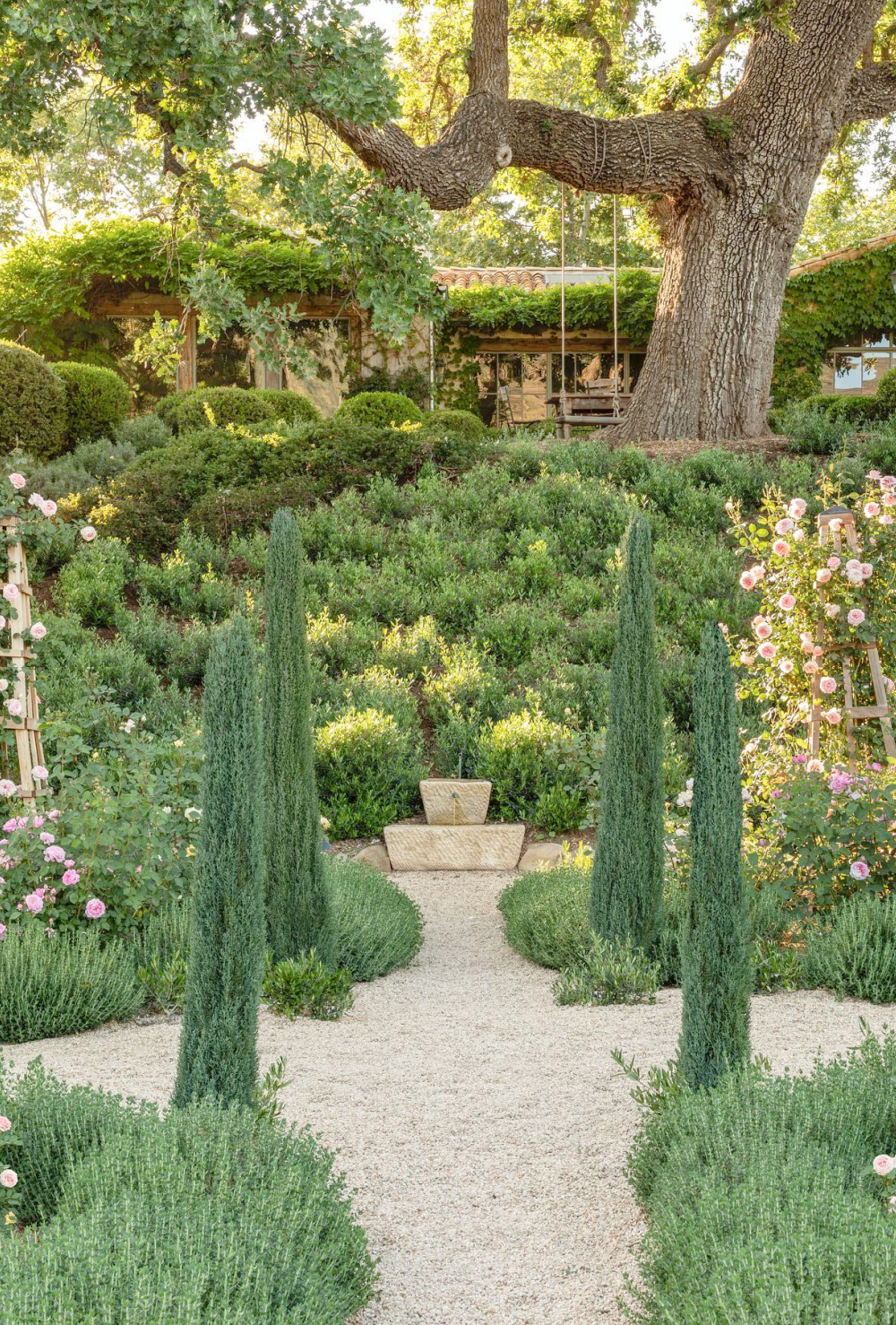 Oui, oui! Aren't they magnificent?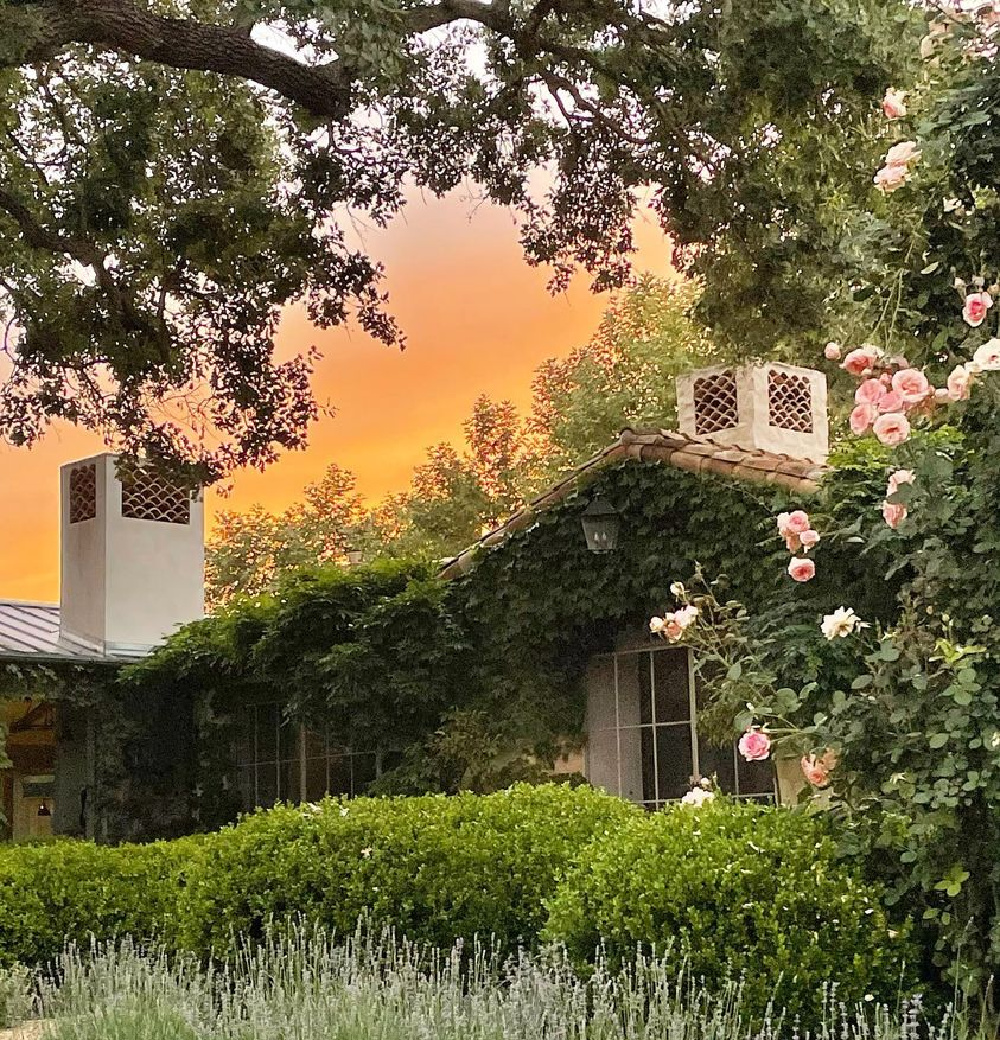 I can't help but think how tending to the land and to the animals keeps the Giannetti family grounded in heartfulness and free from the flurry of anxiety.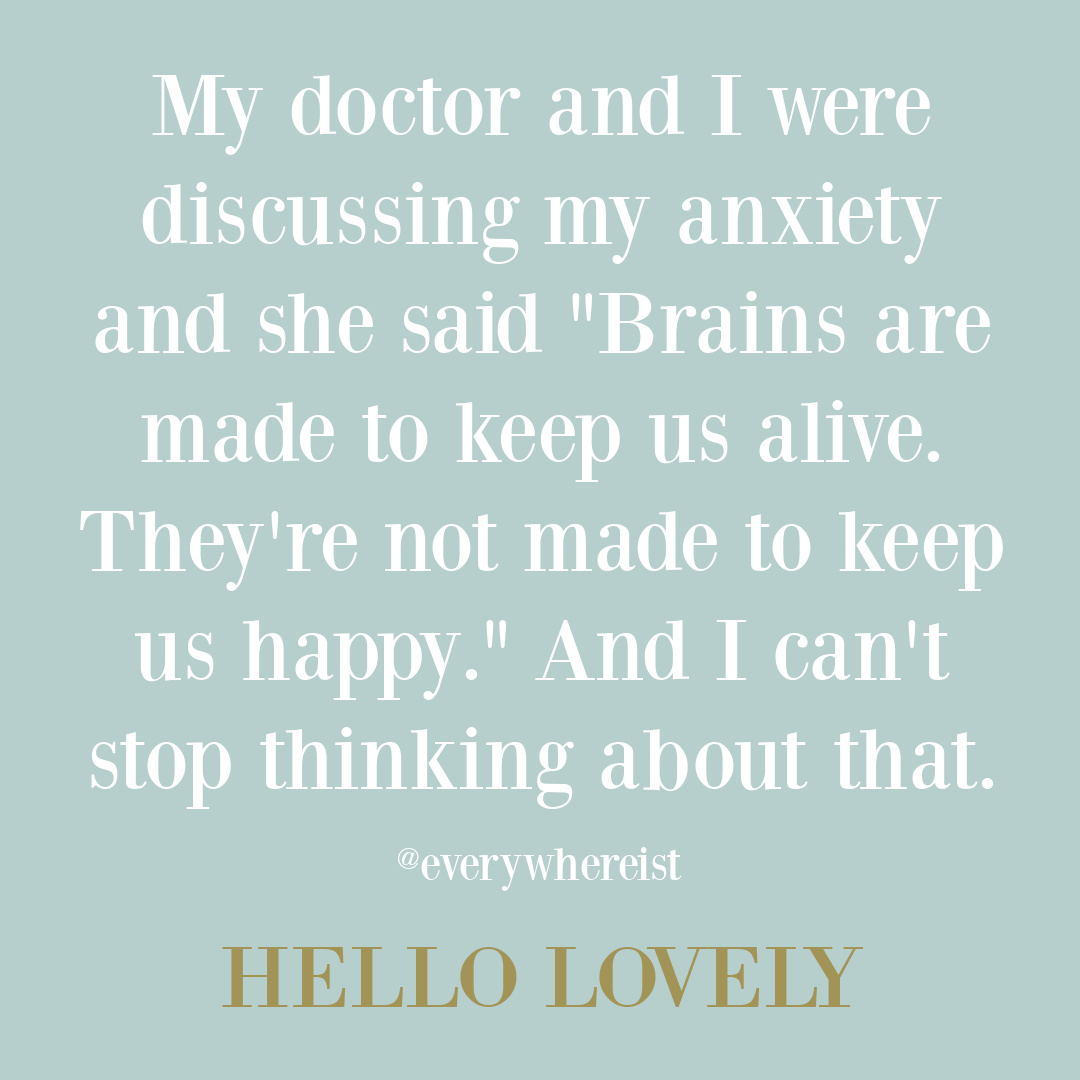 To be surrounded by so much growing, thriving, blooming, flourishing…
For some insight about the creative process behind this Giannetti dream team, here's what Brooke says: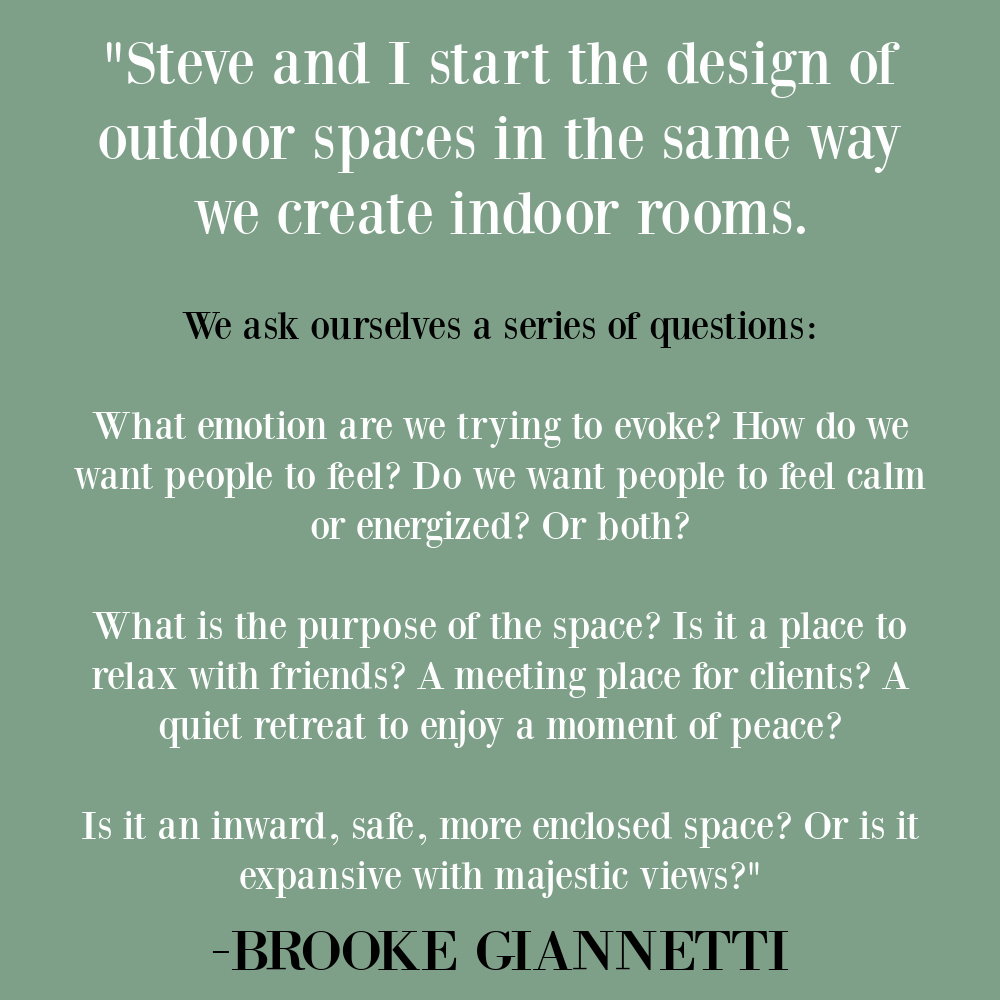 French Country Inspired Dining Room
Oh, Patina Farm dining room, I could get used to your lofty ceilings, limestone, plaster,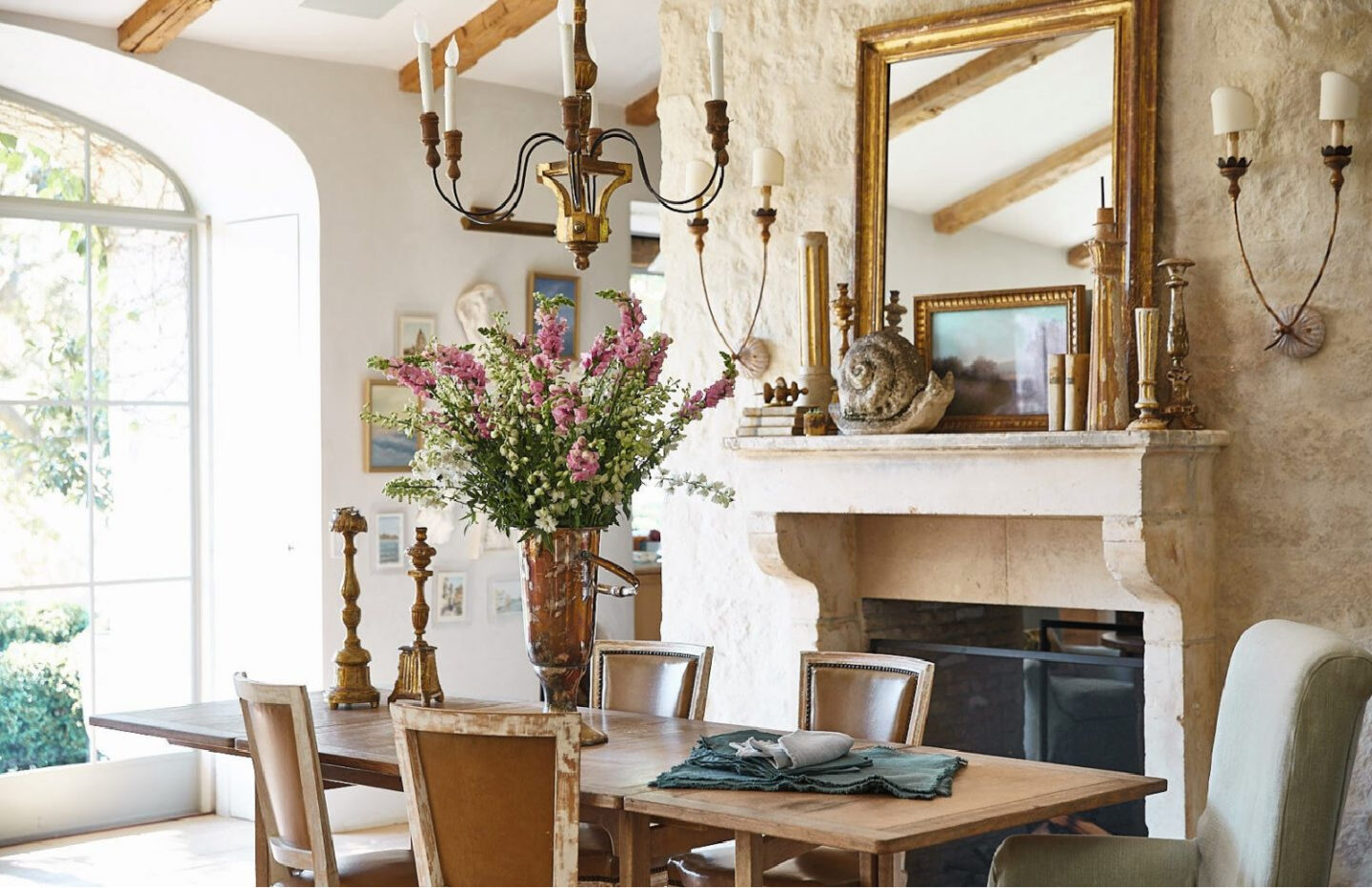 mix of antiques, French country lighting, original art from Steve,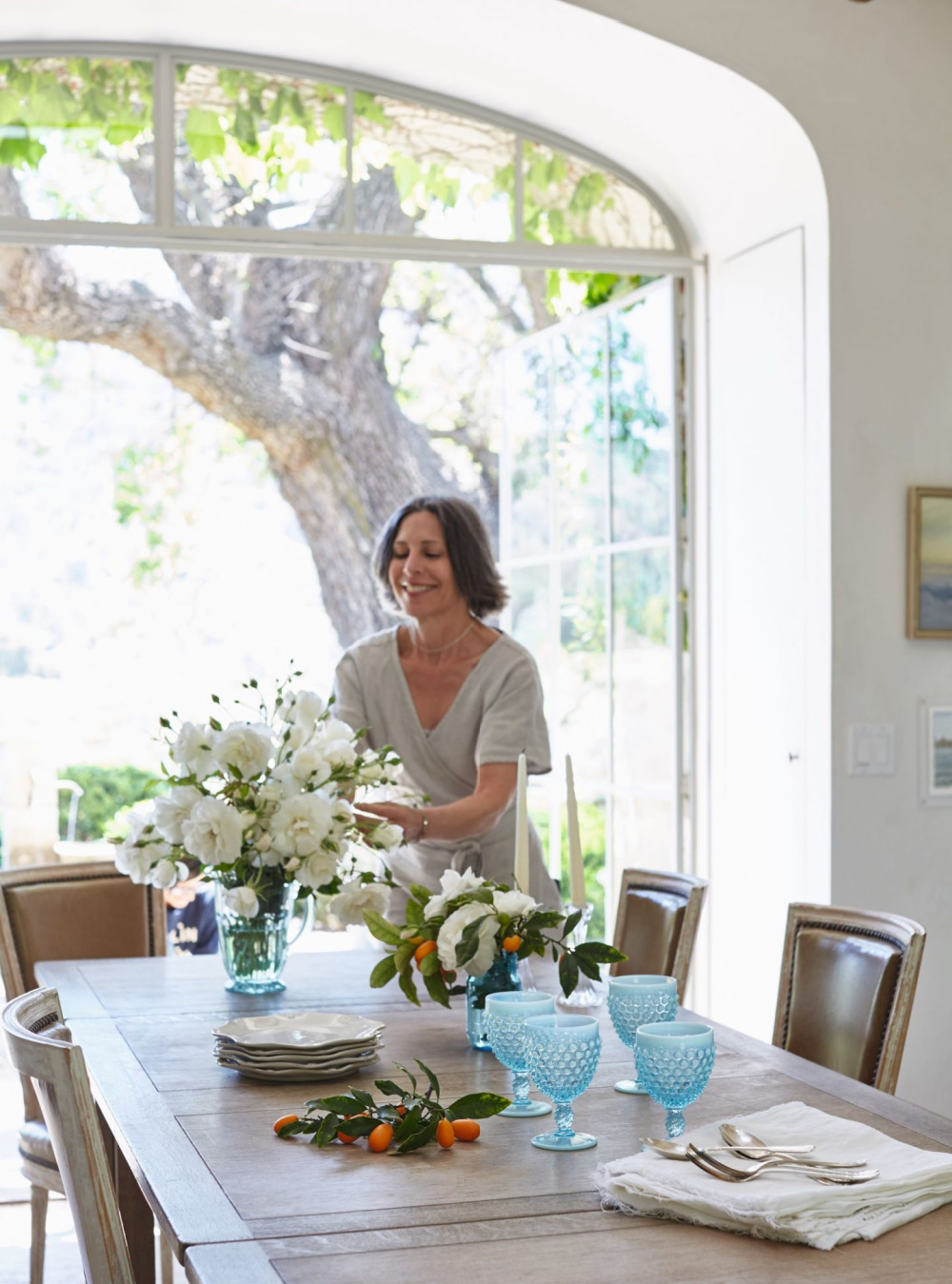 and all the California sunlight!
Blissful Window Seat
Would you choose to get literary or lounge-y with a gentle breeze?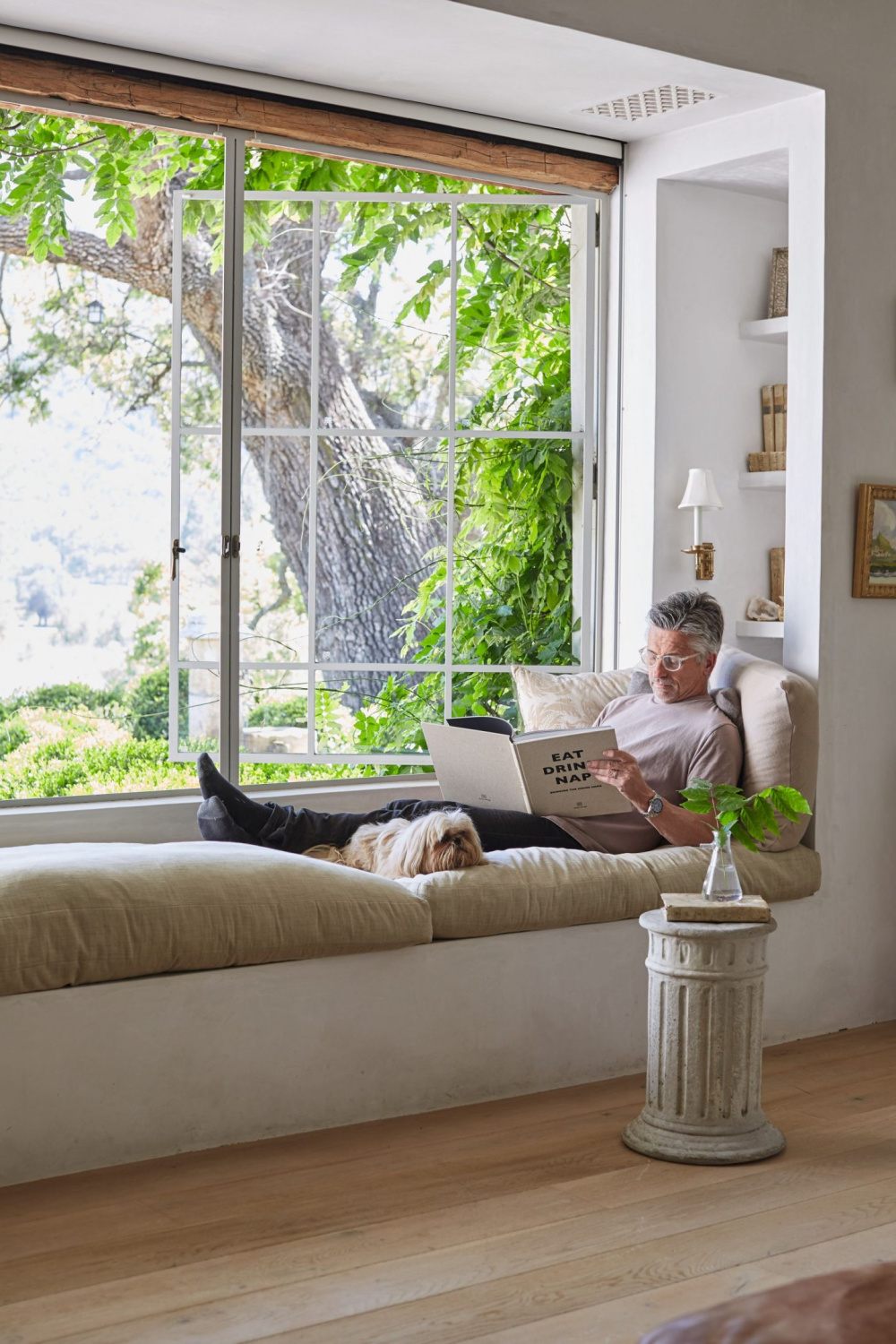 What a brilliant shot for the book!
Heavenly Gardens at the Farm
While the interiors of Patina Farm may be laid-back luxe, the outdoors are certainly lush!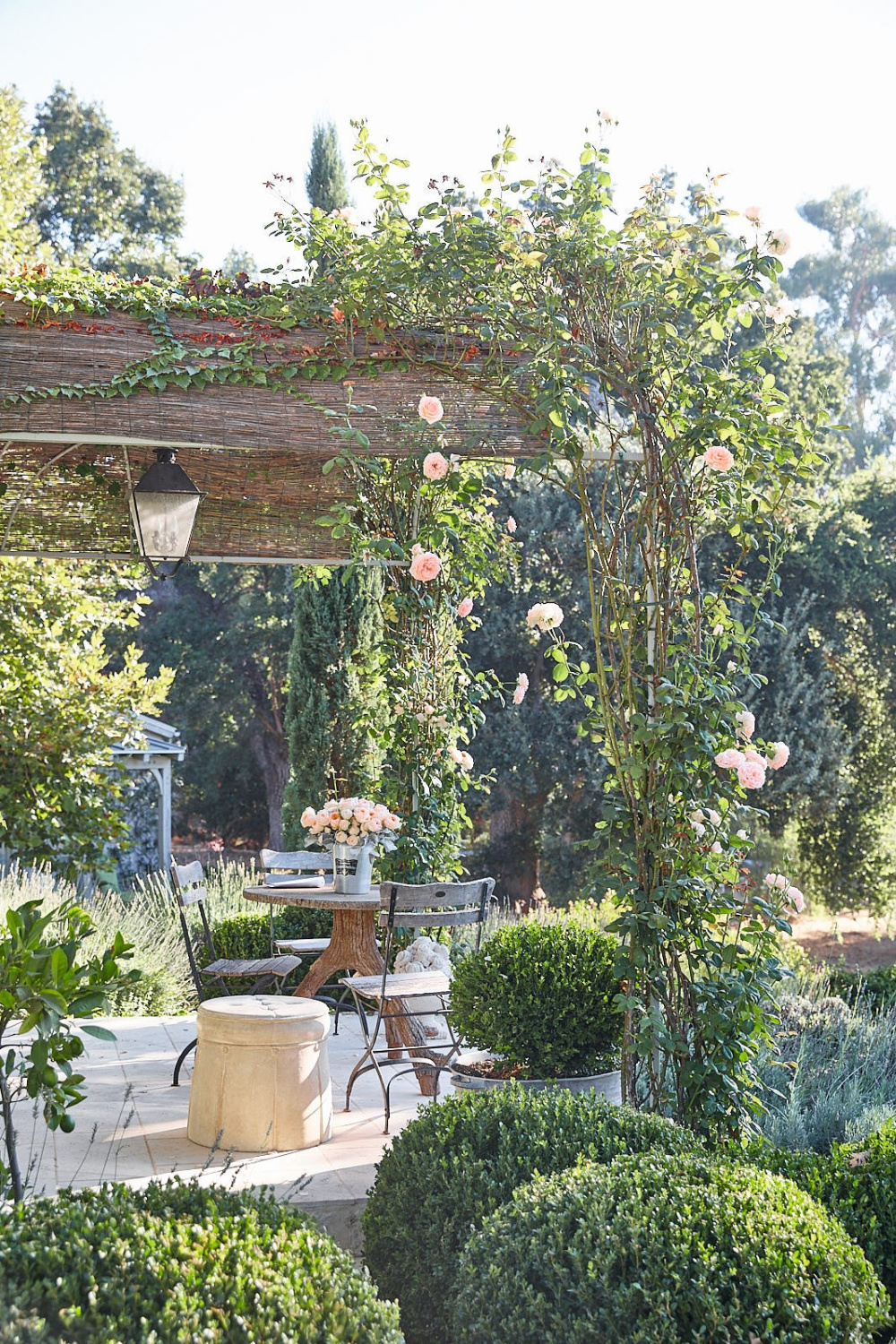 If beautiful country gardens and climbing roses take your breath away, you're indeed in for a treat!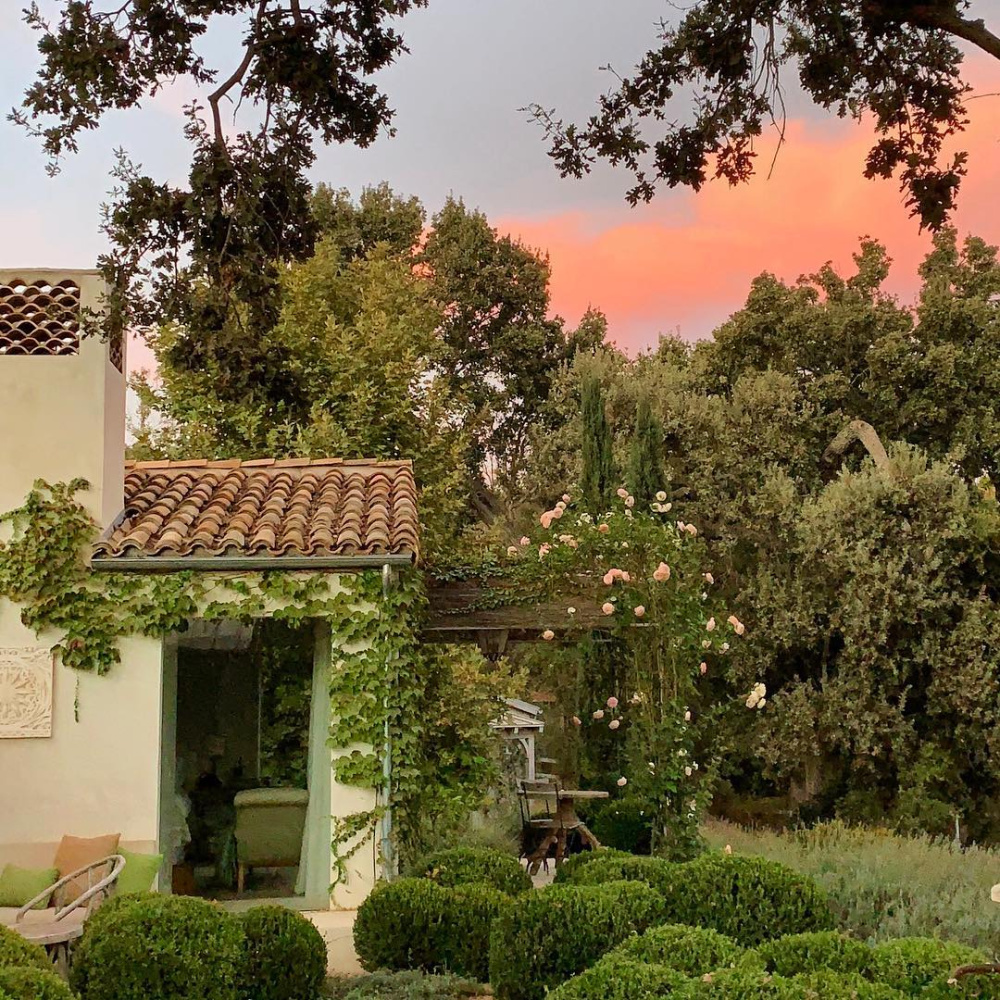 The pink sunsets are surely a highlight of living in such a place.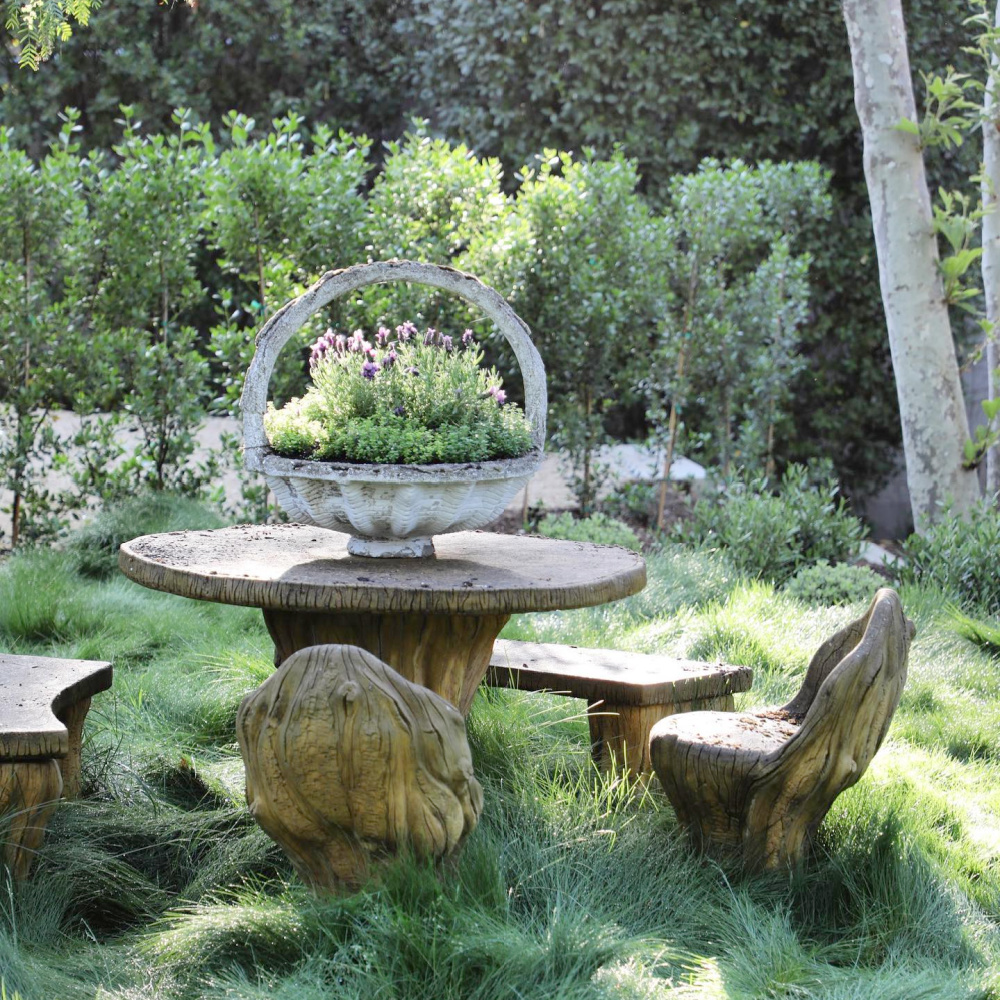 Don't you love the peeks Brooke shares of Patina Farm through the seasons!?!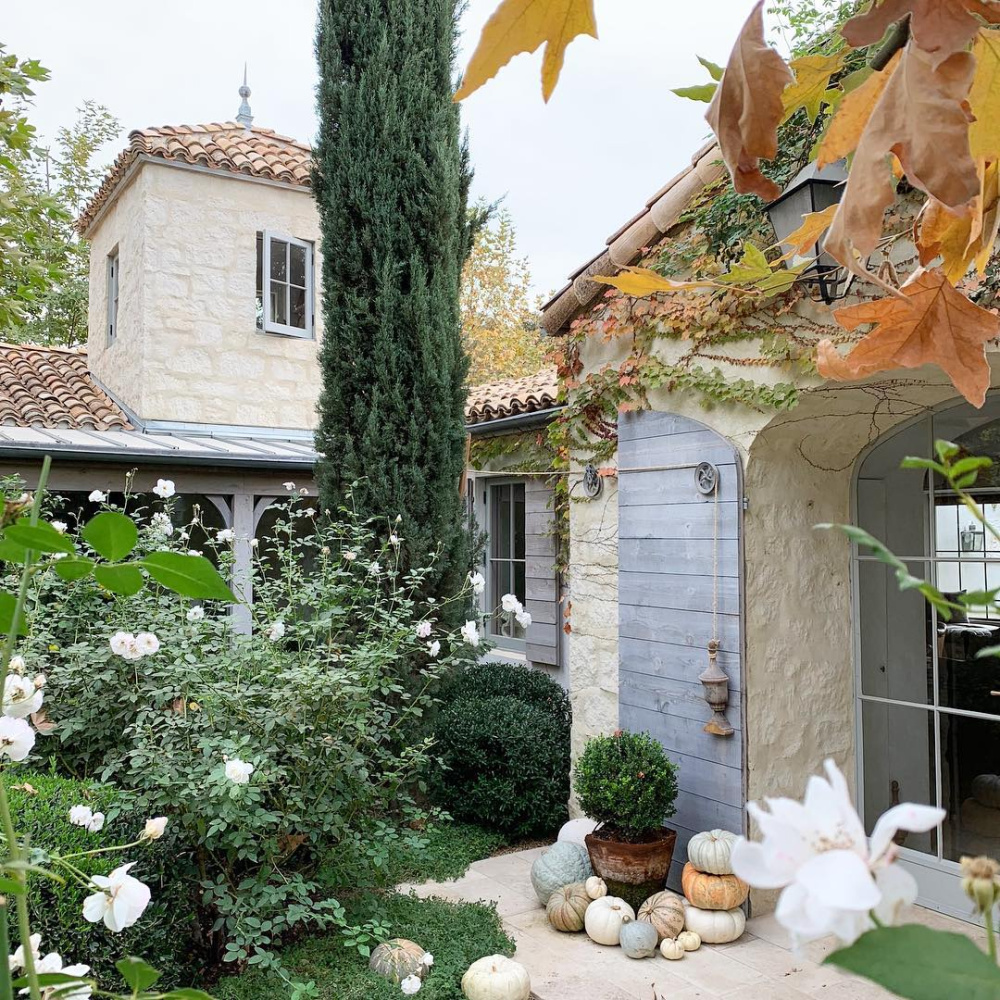 When the Gardens Were Young
It feels like yesterday the Giannettis were planting their gardens!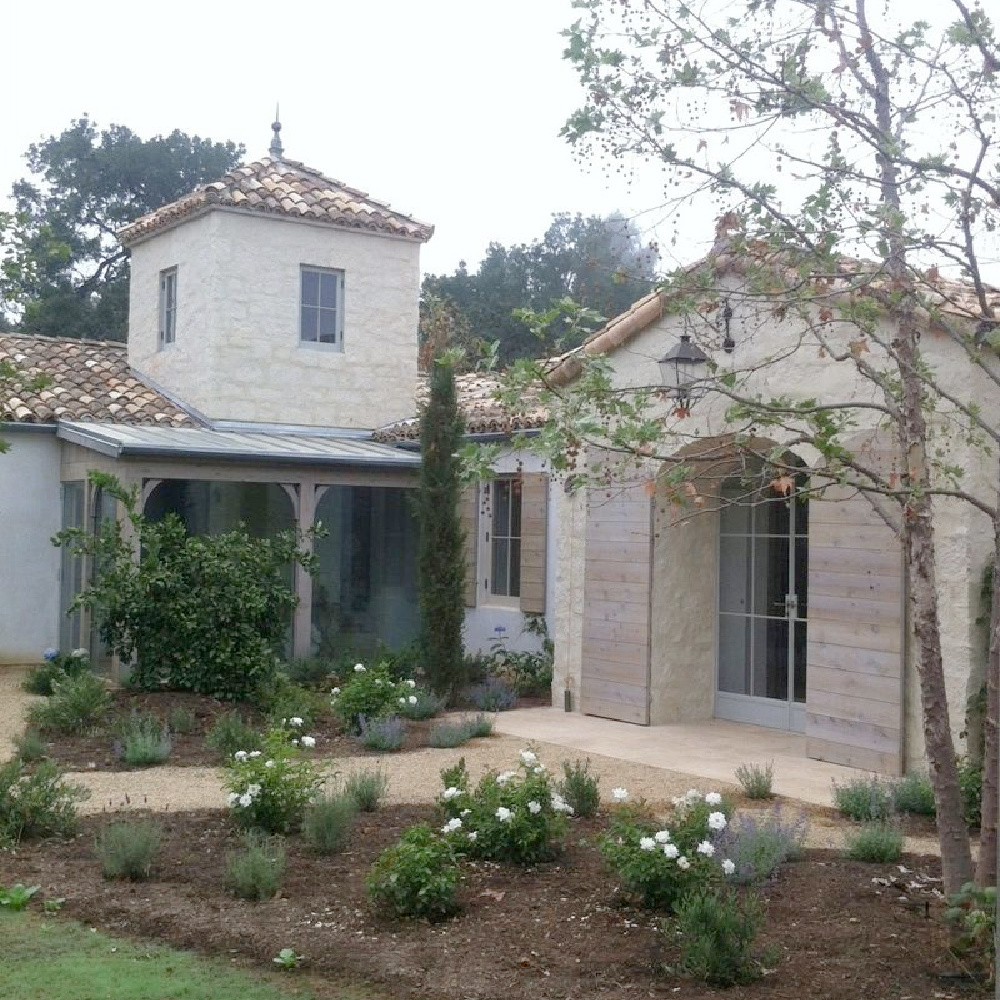 You'll delight in Patina Living's visual treasury of natural farmhouse beauty. It glows with a sort of golden warmth that can truly only develop with time and tenderness.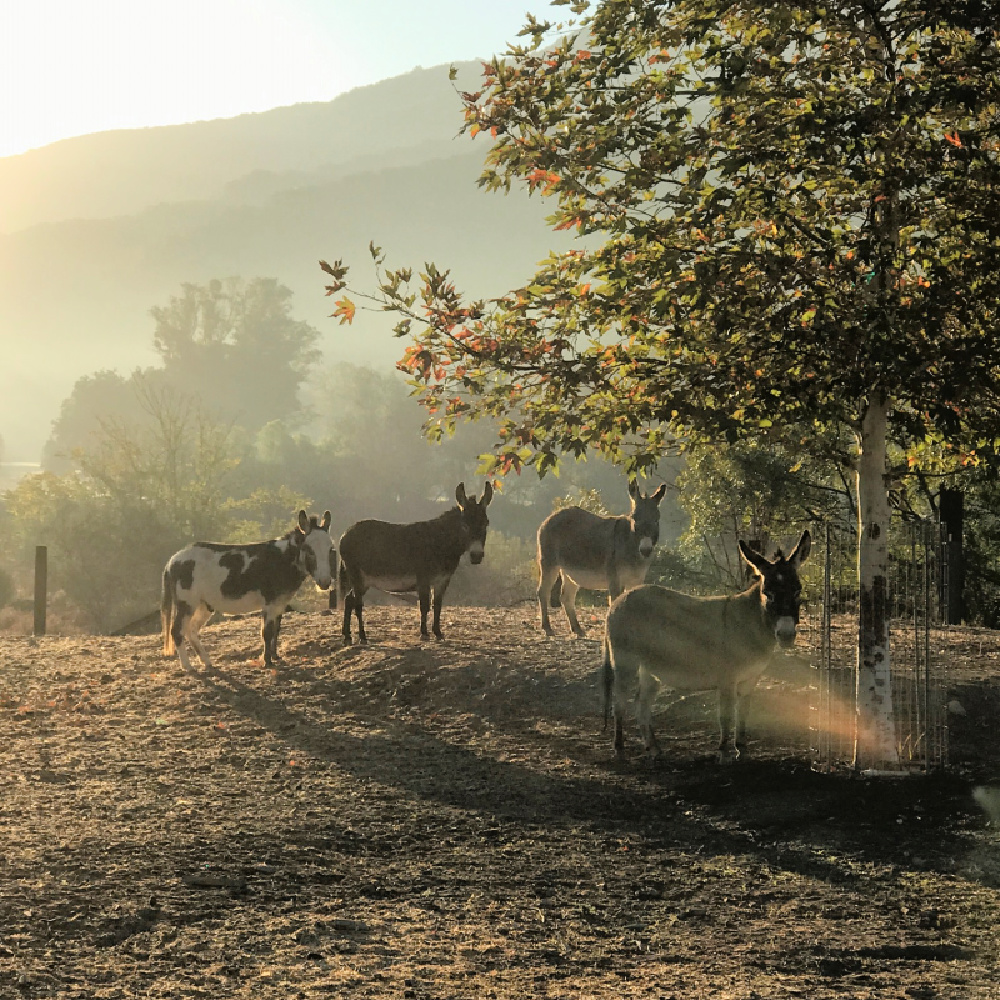 The PATINA QUARTET…
four ways to say HELLO LOVELY:
1
2
3
4
And just in case you may be feeling a twinge of inadequacy as you consider this body of work (that took many years of hard work, sweat, and tears), please do remember: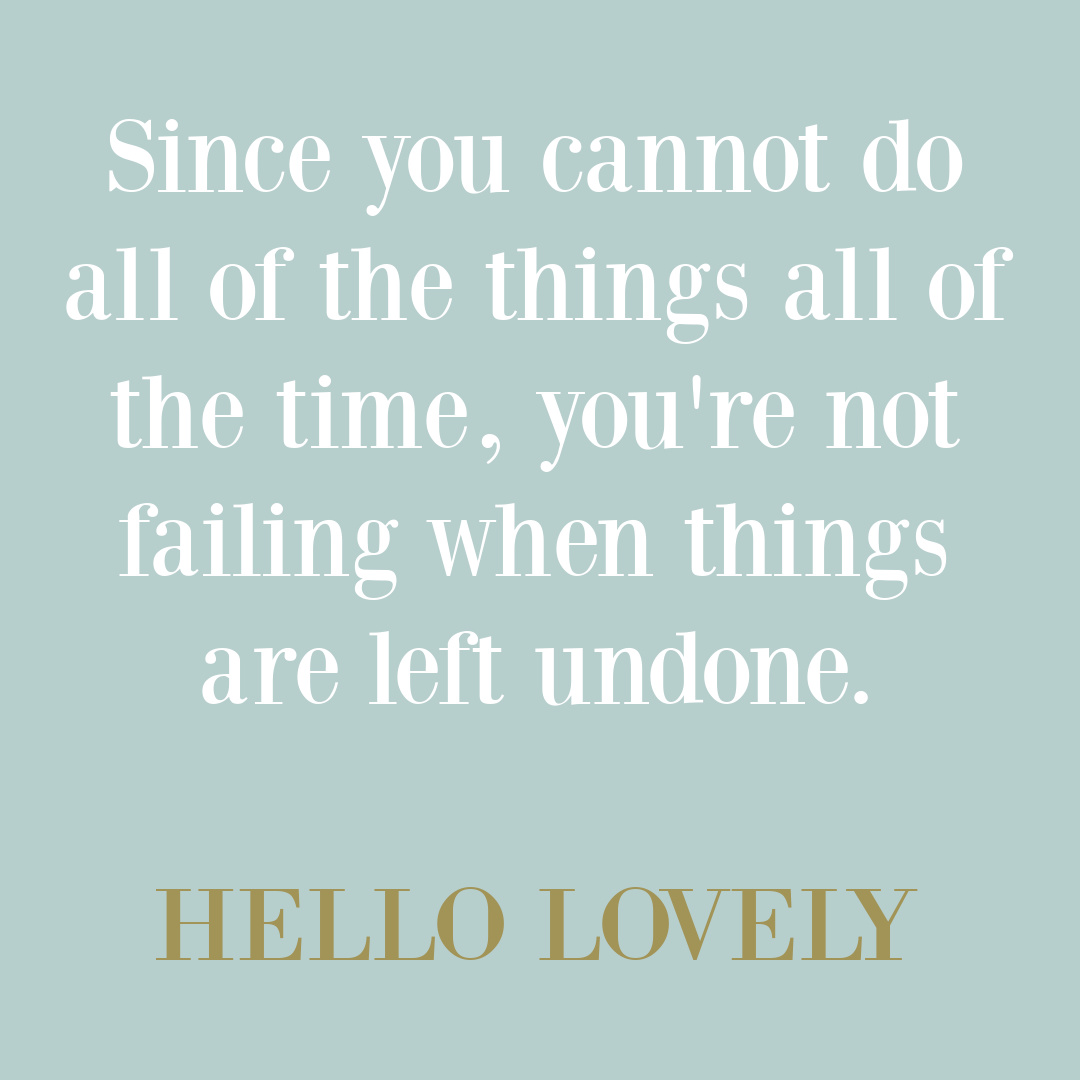 I share that message not as a stranger to it – if you could see my life with its loose ends and undone-ness at this moment, you would see I am living into it, exercising my faith in it.
Tour the Front Garden at Patina Farm
Thanks so much for visiting today! Also, check out this PINTEREST BOARD for more European farmhouse inspiration and save to your own boards!
I independently selected products in this post—if you buy from one of my links, I may earn a commission.
Peace to you right where you are.
-michele
Thanks for shopping RIGHT HERE to keep decor inspiration flowing on Hello Lovely!
Hello Lovely is a participant in the Amazon Services LLC Associates Program, an affiliate advertising program designed to provide a means for sites to earn fees by linking to Amazon.com and affiliated sites.