Since most of us call home a non-luxurious manse, why even peek inside French inspired fantasy properties like the beauties below? Beyond sheer folly, sometimes a sensible or cost-friendly idea can be applied to our own décor schemes. French Country Mansions: Realistic Ideas We Can Apply Now explores magnificent homes which may also inspire less lofty designs.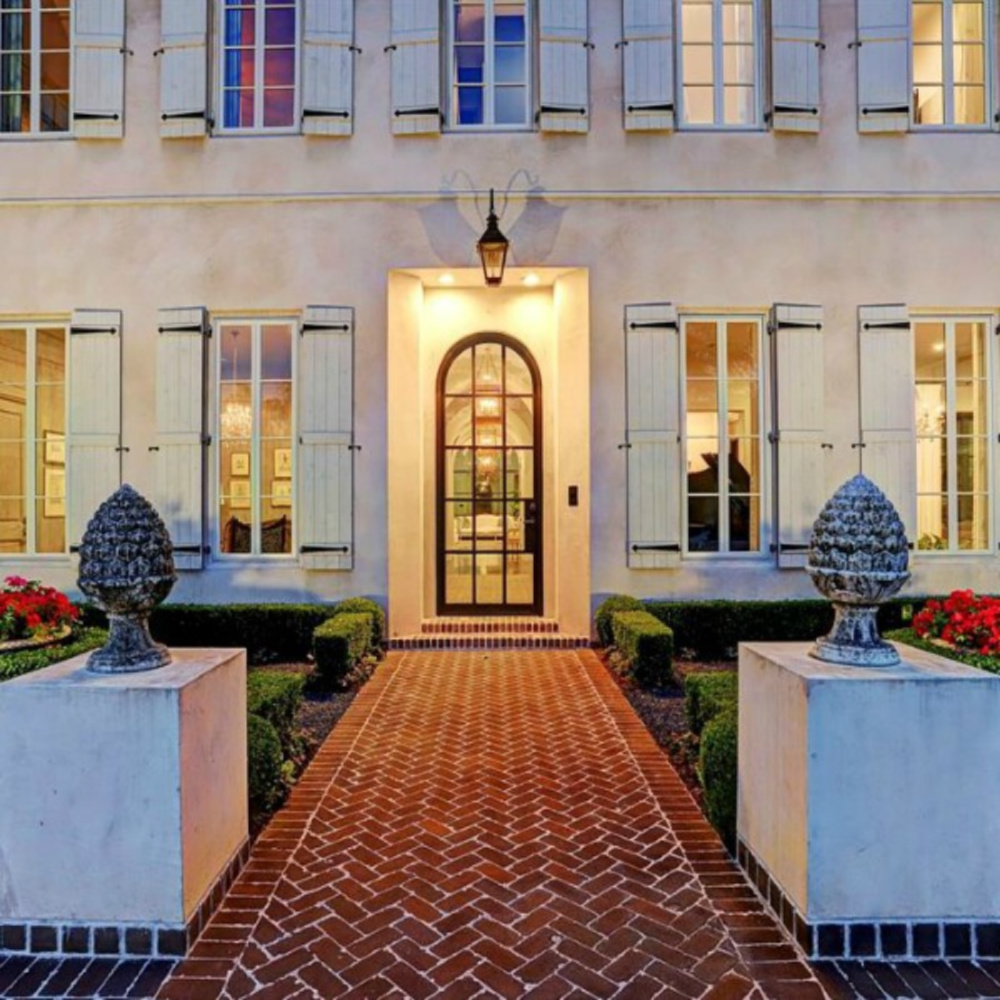 This post contains affiliate links which I hope you will use since they won't cost you a penny extra yet may earn this blog a small commission.
French Country Mansions: 27 Realistic Ideas We Can Apply Now
1. Tranquil Color Palette: Blue-Greys + Limestone
There's something magical that can happen with mood when warm stone tones meet cooler blue-greys.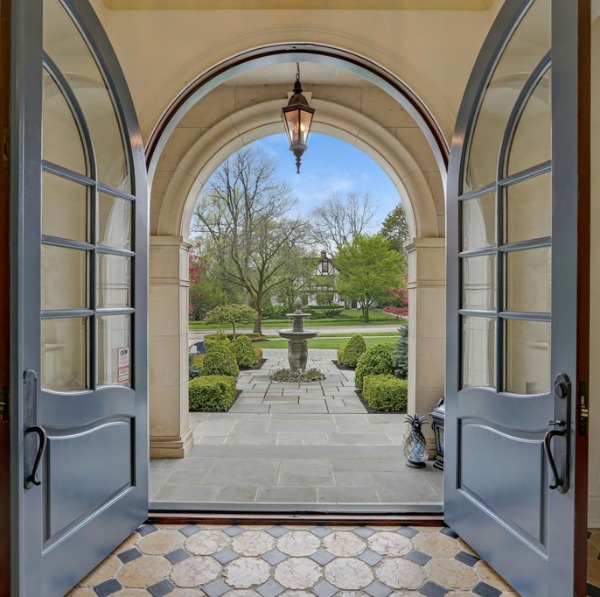 I'm also reminded that an entry can set the tone for a home, and we shouldn't overlook it.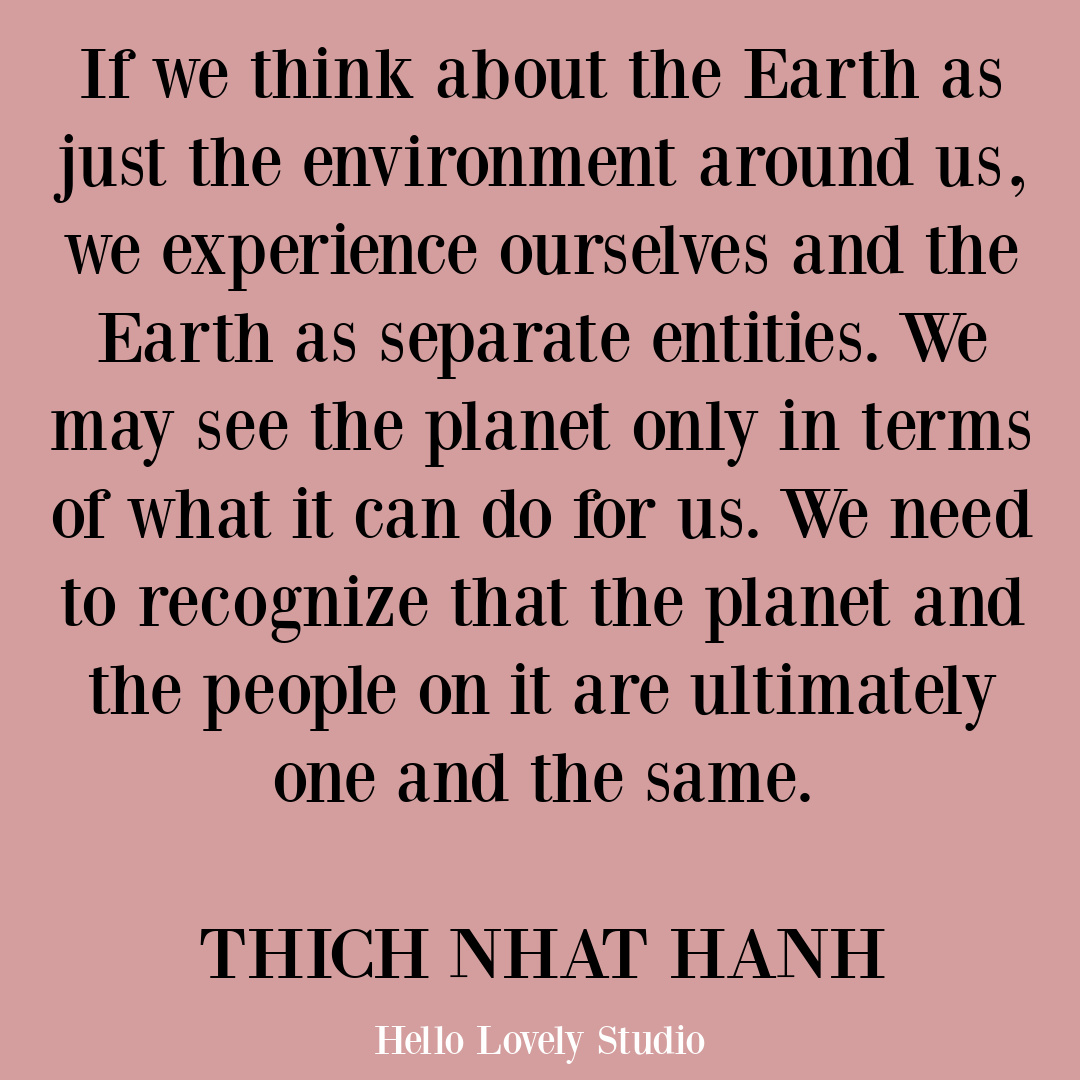 Even if your foyer is rarely used (i.e. you have a friend's entrance or enter from a garage), maybe it could use a refresh.
2. Flowering Trees That Pop Against a Neutral Ground
I'm ready to begin thinking about spring color and blooms that lift the spirit…how 'bout you?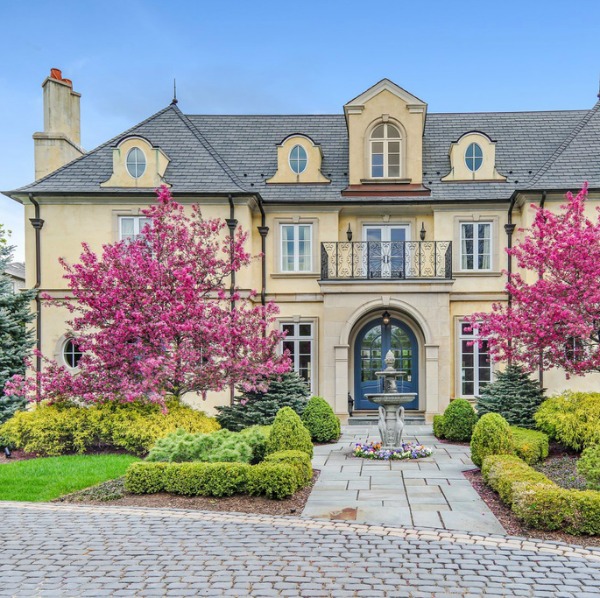 Remember too if you don't have a green thumb, you can mix faux with real blooms…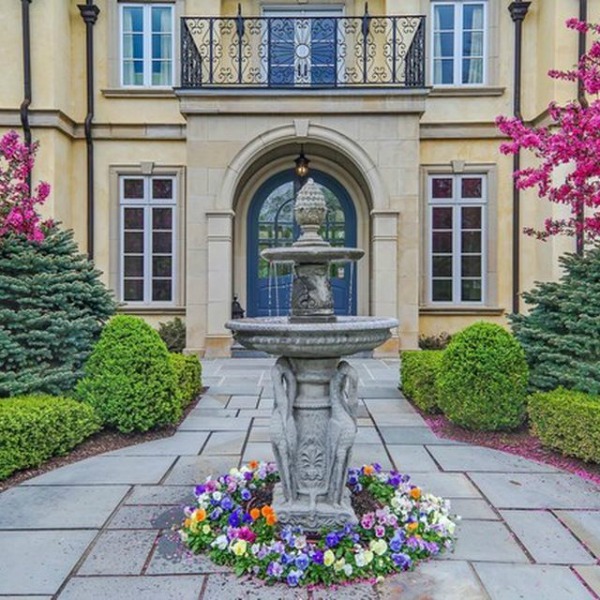 In our tiny house (sorry no blog-worthy photos at the moment, and we have rented the house), we built a simple window box and mixed in dollar store greenery and flowers with simple trailing vines and ivy. We painted the wood box a blue-grey called Benjamin Moore Boothbay Gray.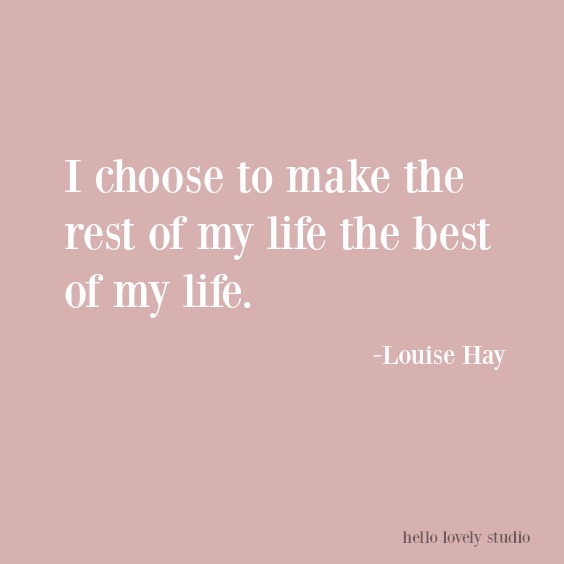 Makes such a statement against the plain white siding!
3. Pale Painted Rustic Shutters
Opulent luxury homes as well as small cozy cottages can be enhanced with the charm of a shuttered exterior. We also added simple ready-made shutters on our tiny house property which add color and interest.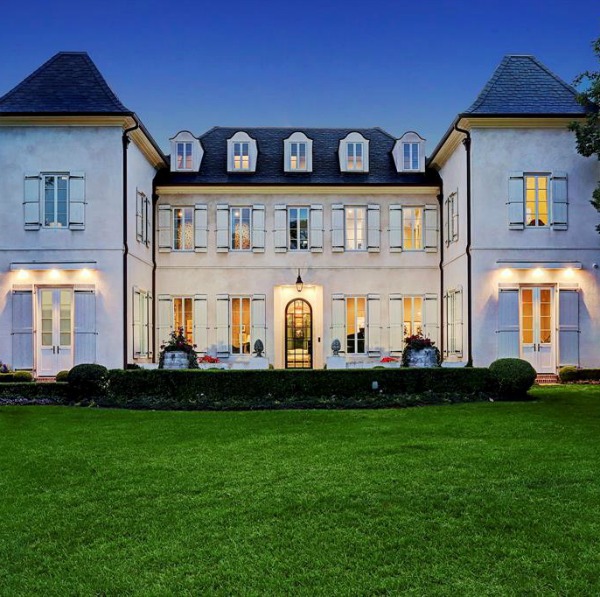 Need a few more sensible ideas for architectural interest? See these.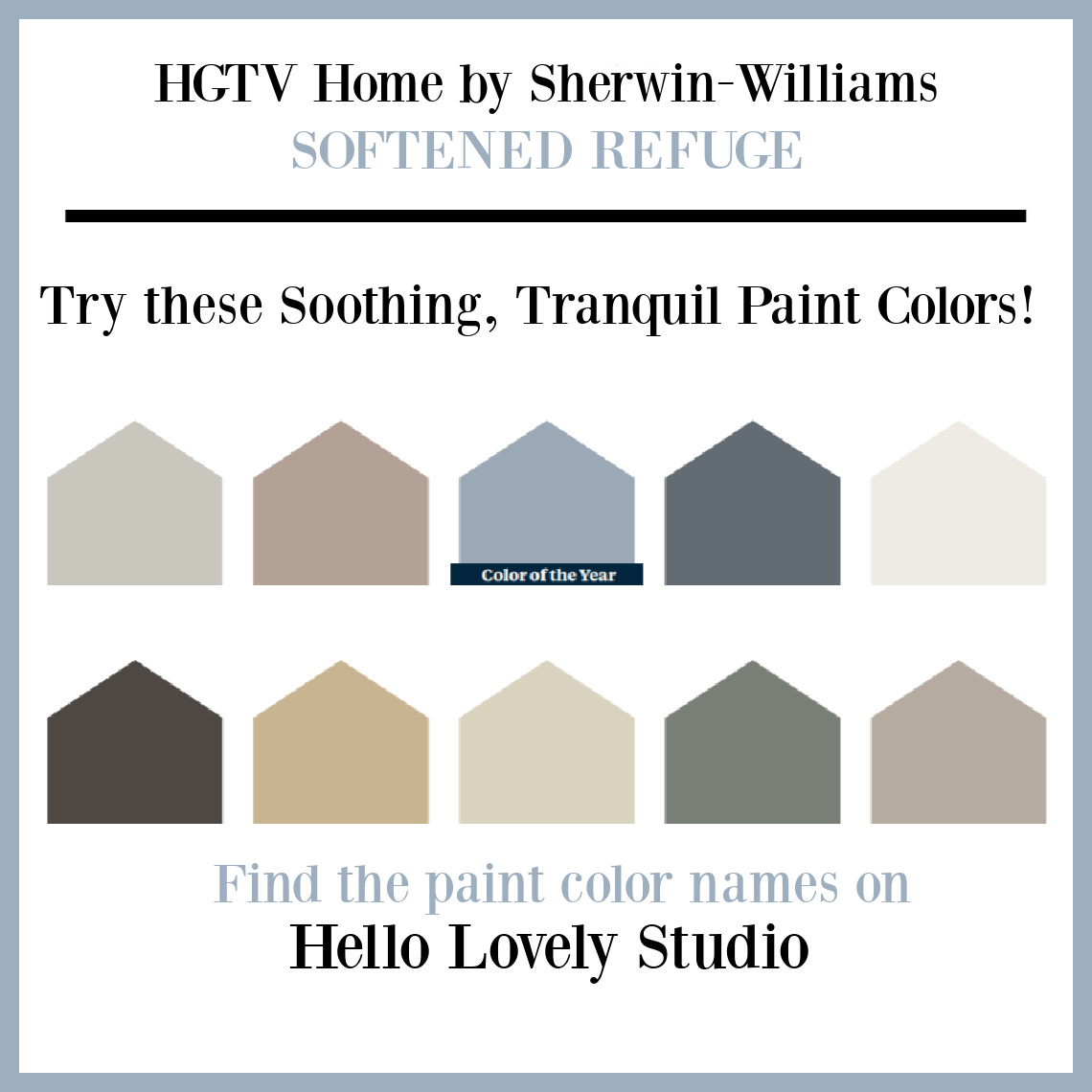 4. White Walls + White Trim for a Clean Modern French Look
There are those who believe white paint is white paint, and then there is you and me (we know better!). See THIS.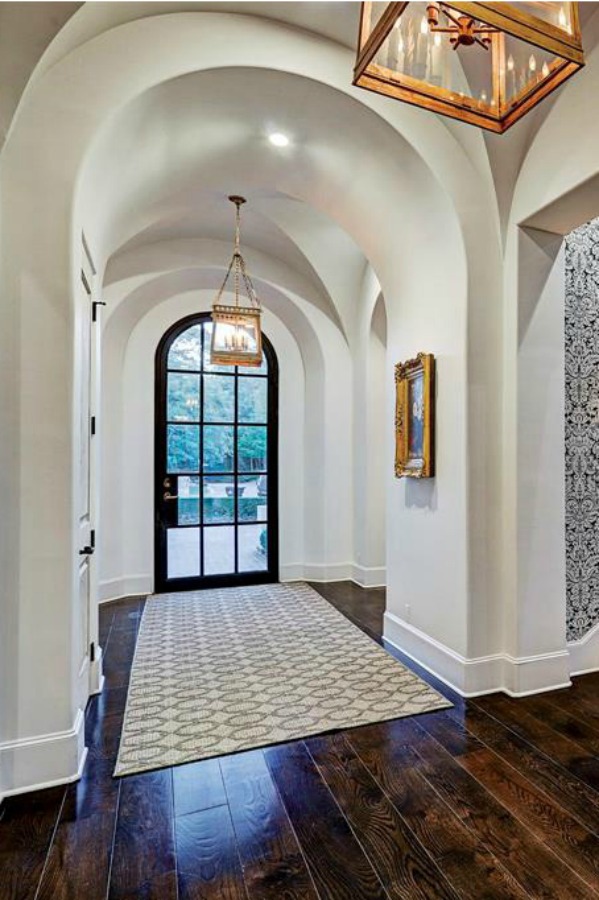 We know the mood changes considerably in a space painted antique white versus bright gallery white.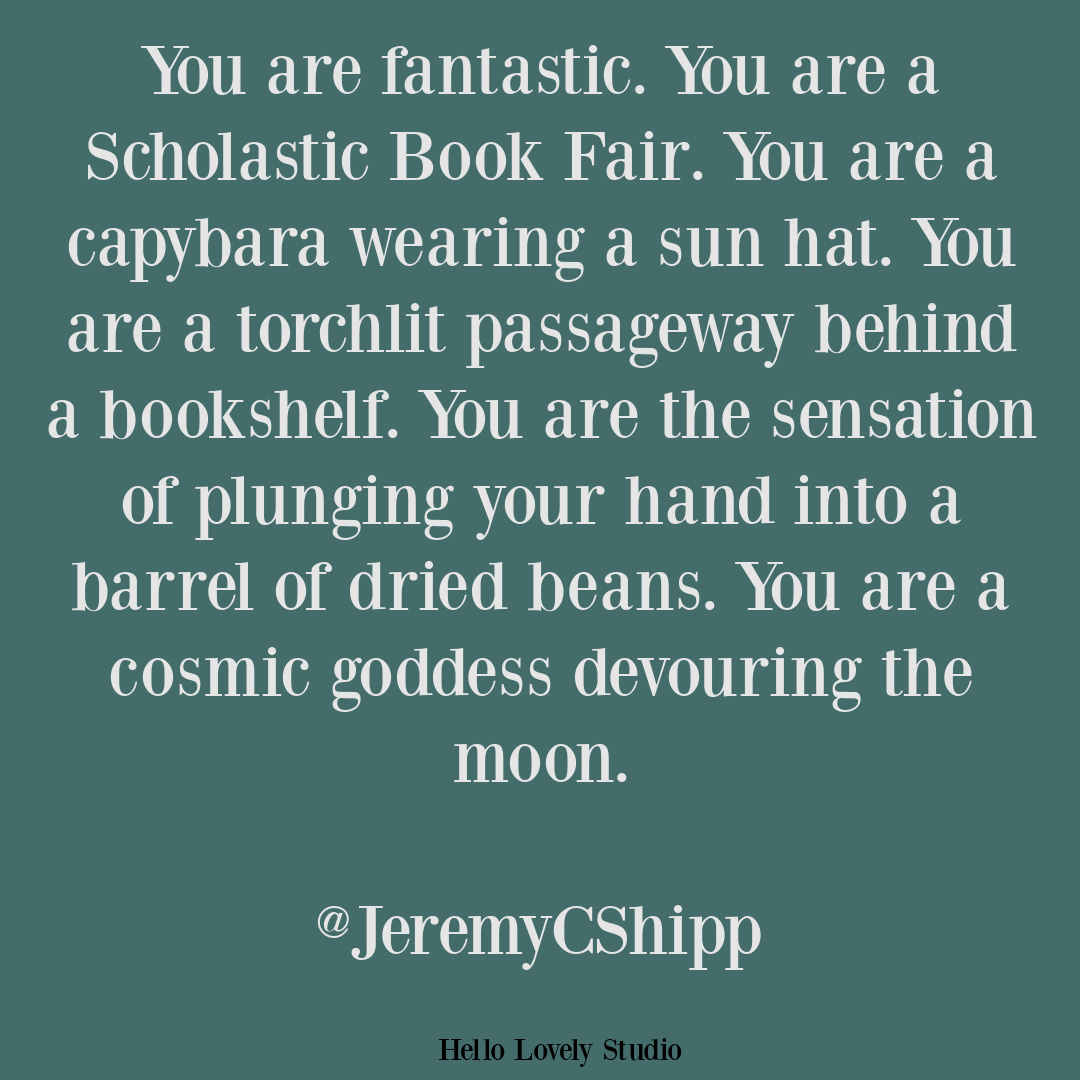 While the luxurious entry (above) is graced with plaster walls and no paint at all, we can still be visually inspired by the effect of clean bright white for walls and trim.
5. The Power of a Timeless Wallpaper Pattern
Wallpaper is everywhere these days, and if you're toying with the idea but feel shy about the commitment…maybe consider it for a smaller area you won't be staring at all day.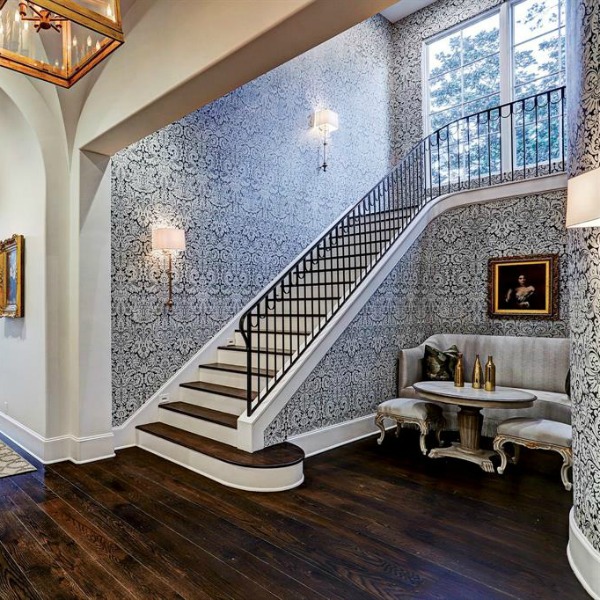 An entry area, small laundry room, or powder bath are all possibilities.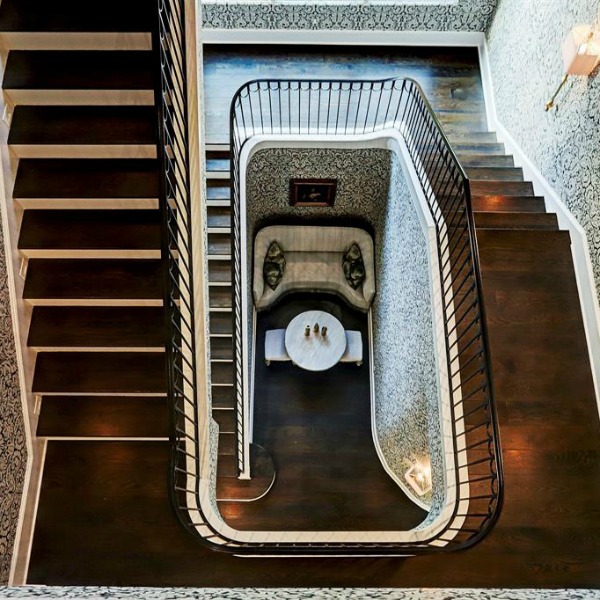 Need ideas for beautiful wallpaper options? See these!
6. Warm Gold Toned Sconces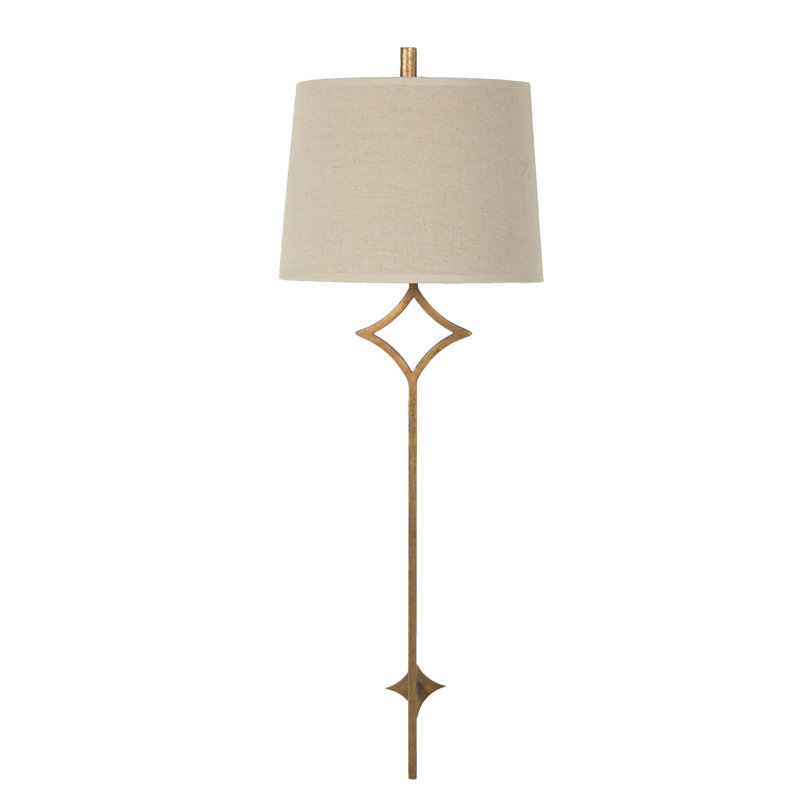 Find a few breathtaking examples of French inspired sconces HERE.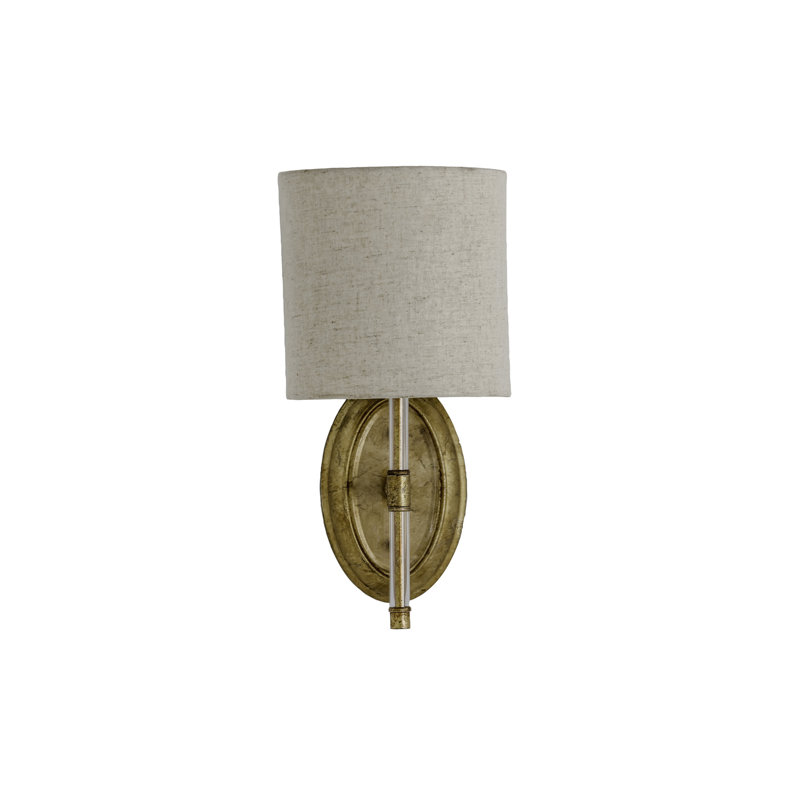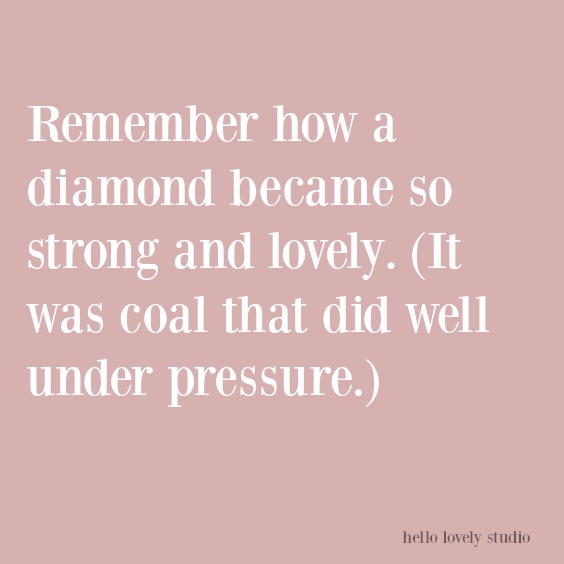 7. Black & White Exterior Colors
A few years ago, every newly constructed home in my neck of the woods seemed to be white and black with modern farmhouse design elements. But there are plenty of ways beyond farmhouse style to interpret this color story.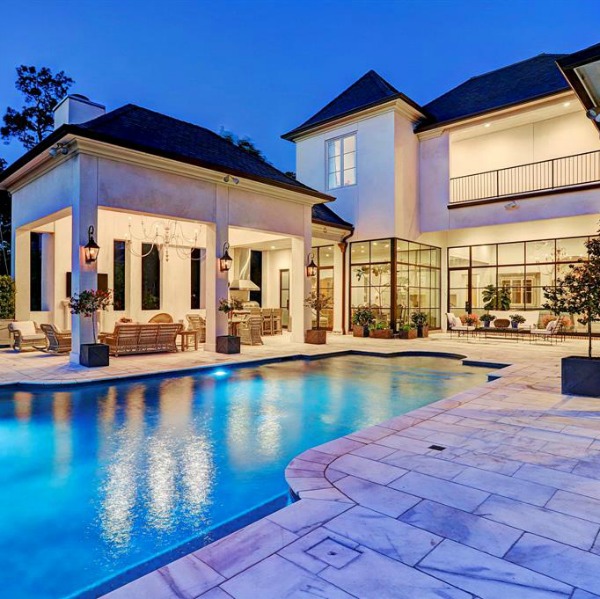 Dark roof shingles with a light color on siding can offer pleasing contrast.
8. French Country Lantern Pendants (Inside & Out!)
We never did get around to updating the exterior lighting at our fixer upper. If you love Old World style, you may be able to reflect this identity with sconces, hanging lights, and lanterns with a French inspired feel.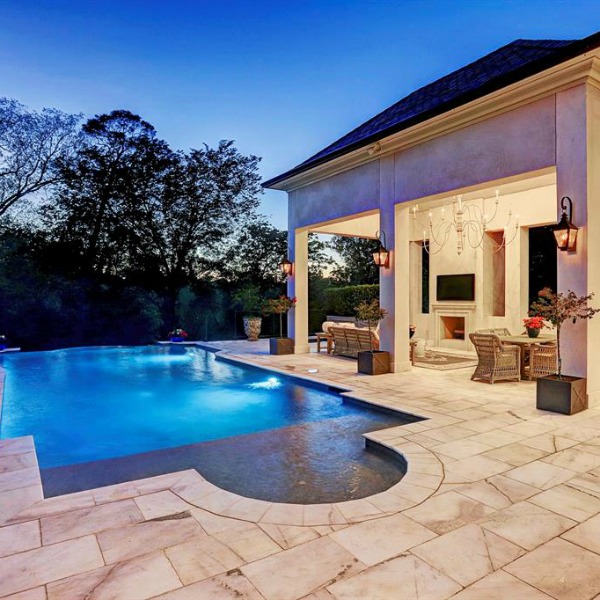 Need ideas for beautiful lantern pendant lights? See options HERE.
9. The Power of Black Window Trim
Custom black steel windows and doors come with a hefty price tag, but all sorts of homeowners and DIYers are painting their plain old aluminum windows black for contrast.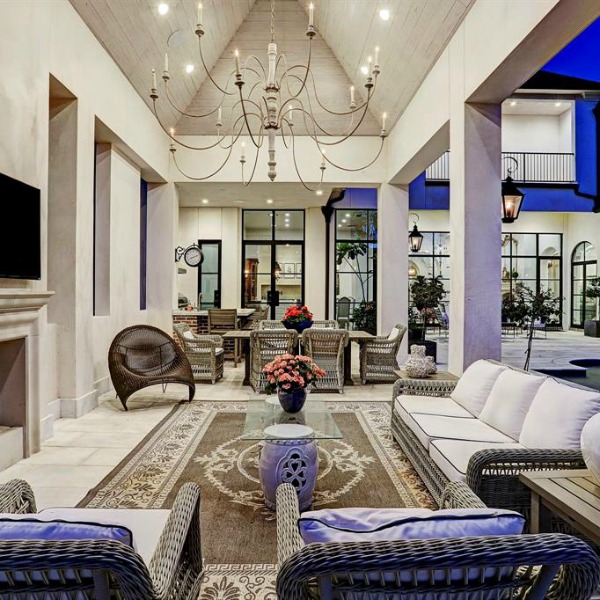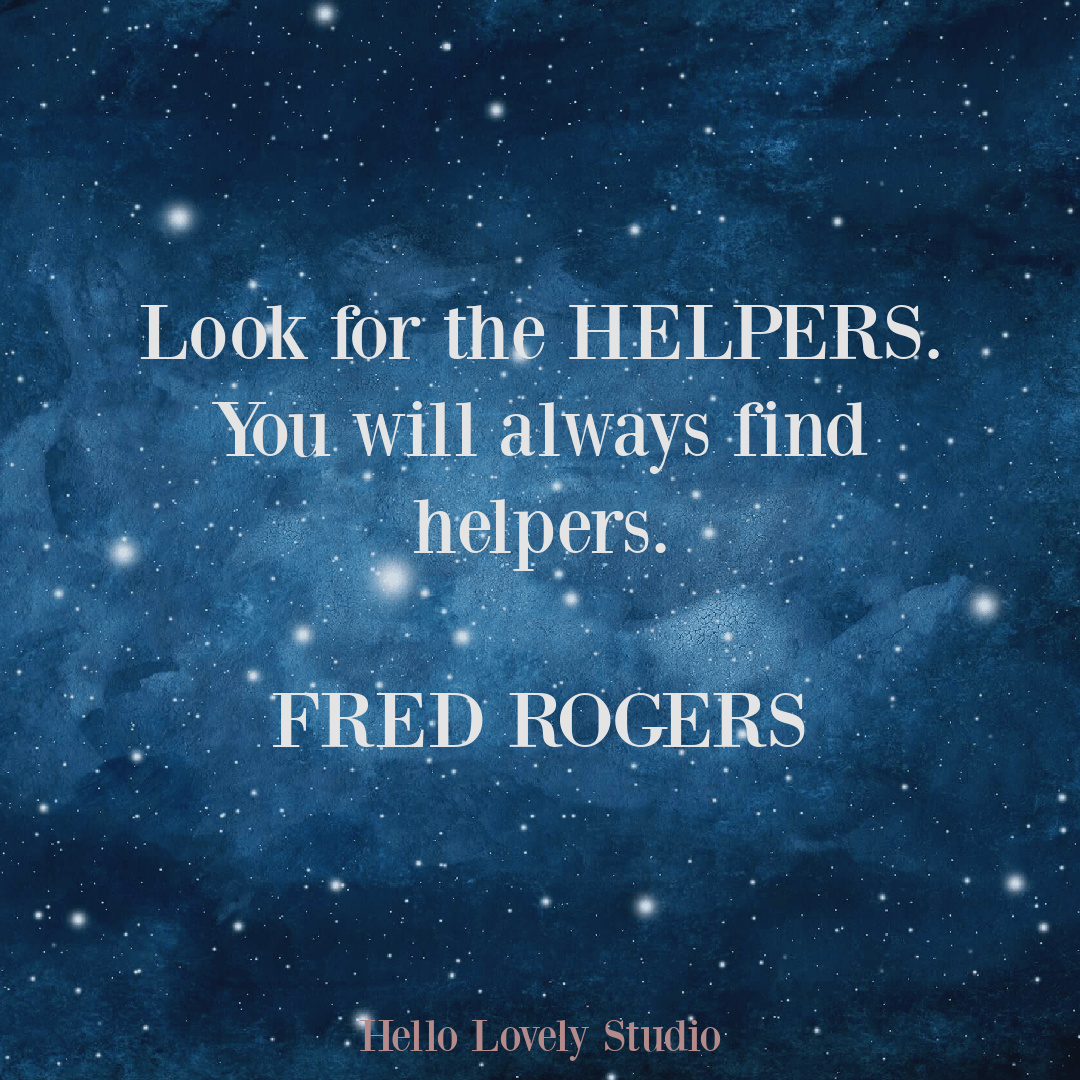 10. Pale Ceiling Beams vs. Dark Brown
Sometimes it makes sense to lighten up the ceiling depending on the overall design as you balance the rustic with the elegant in French country fashion.
11. French Inspired Mantel Ideas
Is it sensible to splurge on a French fireplace mantel and surround? The answer will surely vary, but the fireplace design can certainly pack a huge punch when you're going for a French look.
And you certainly need not live in a manse to have a sophisticated hearth!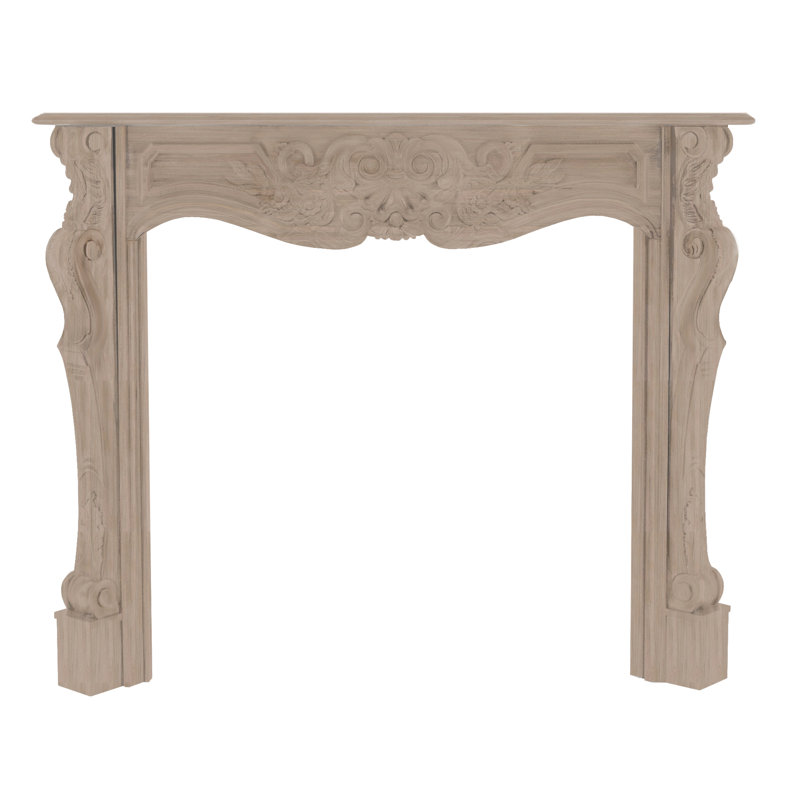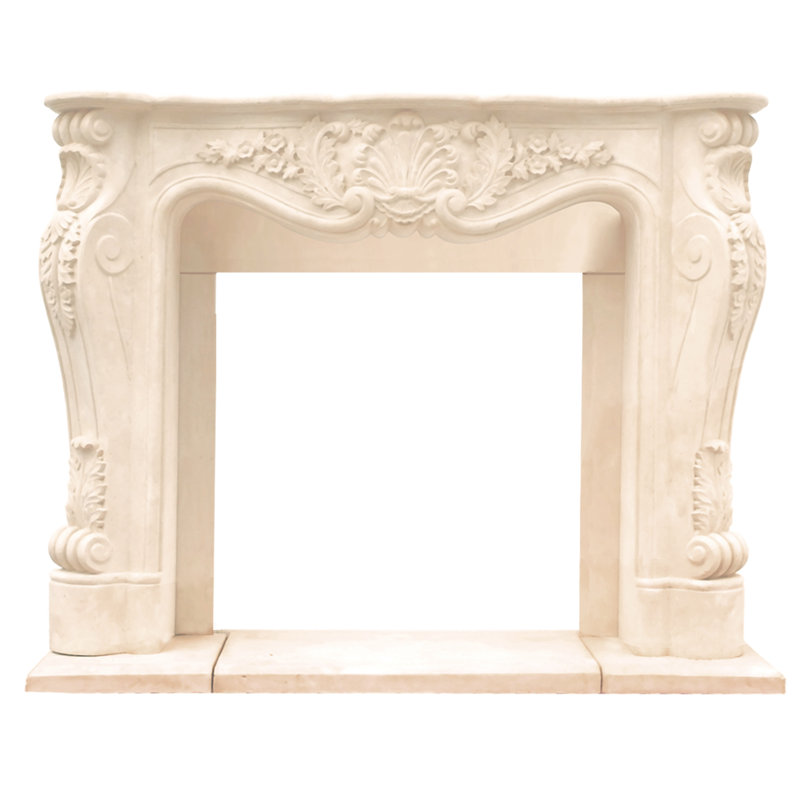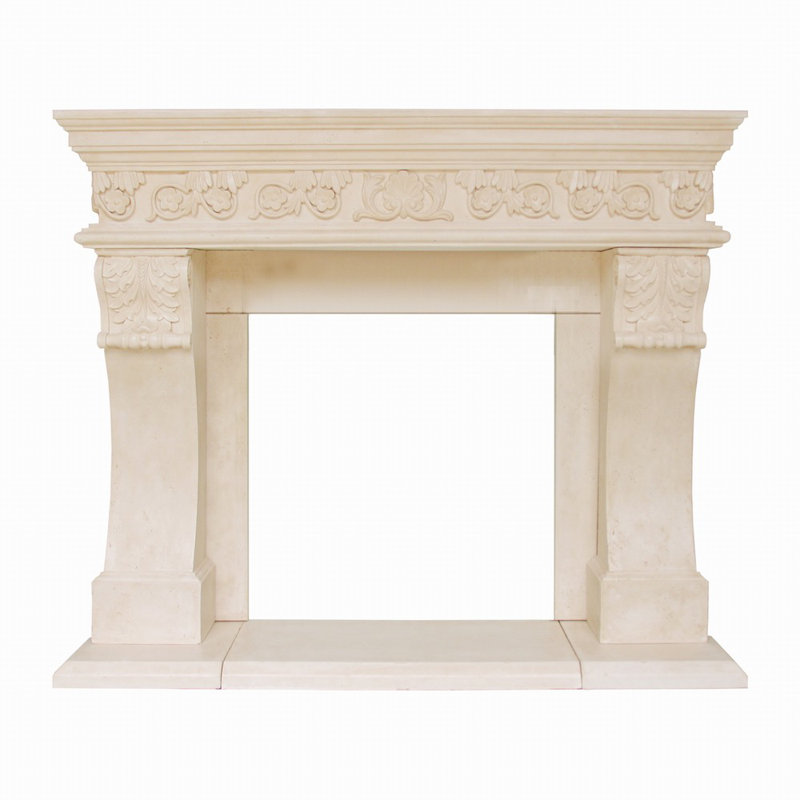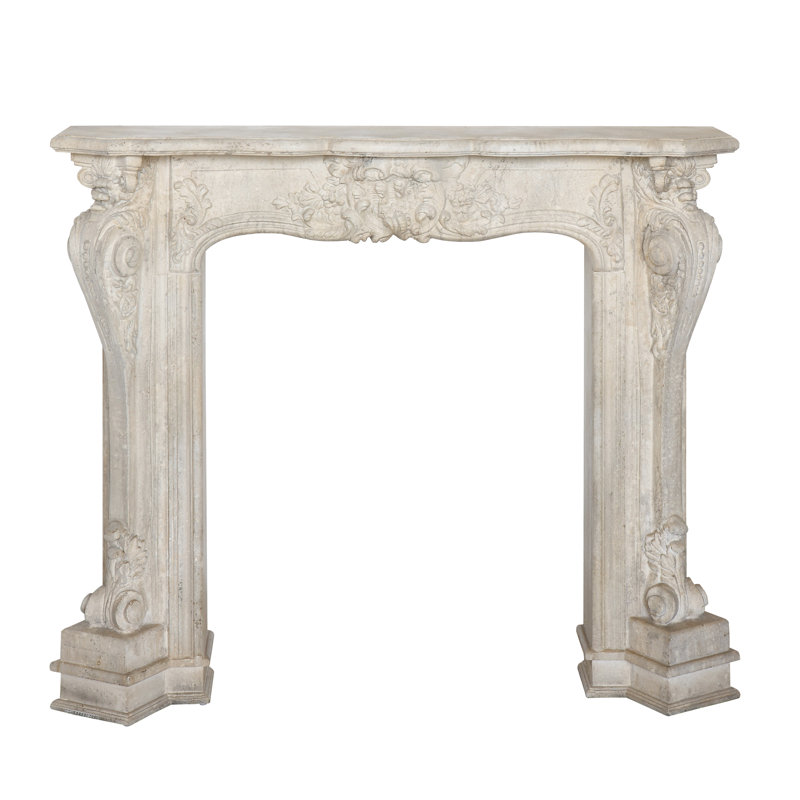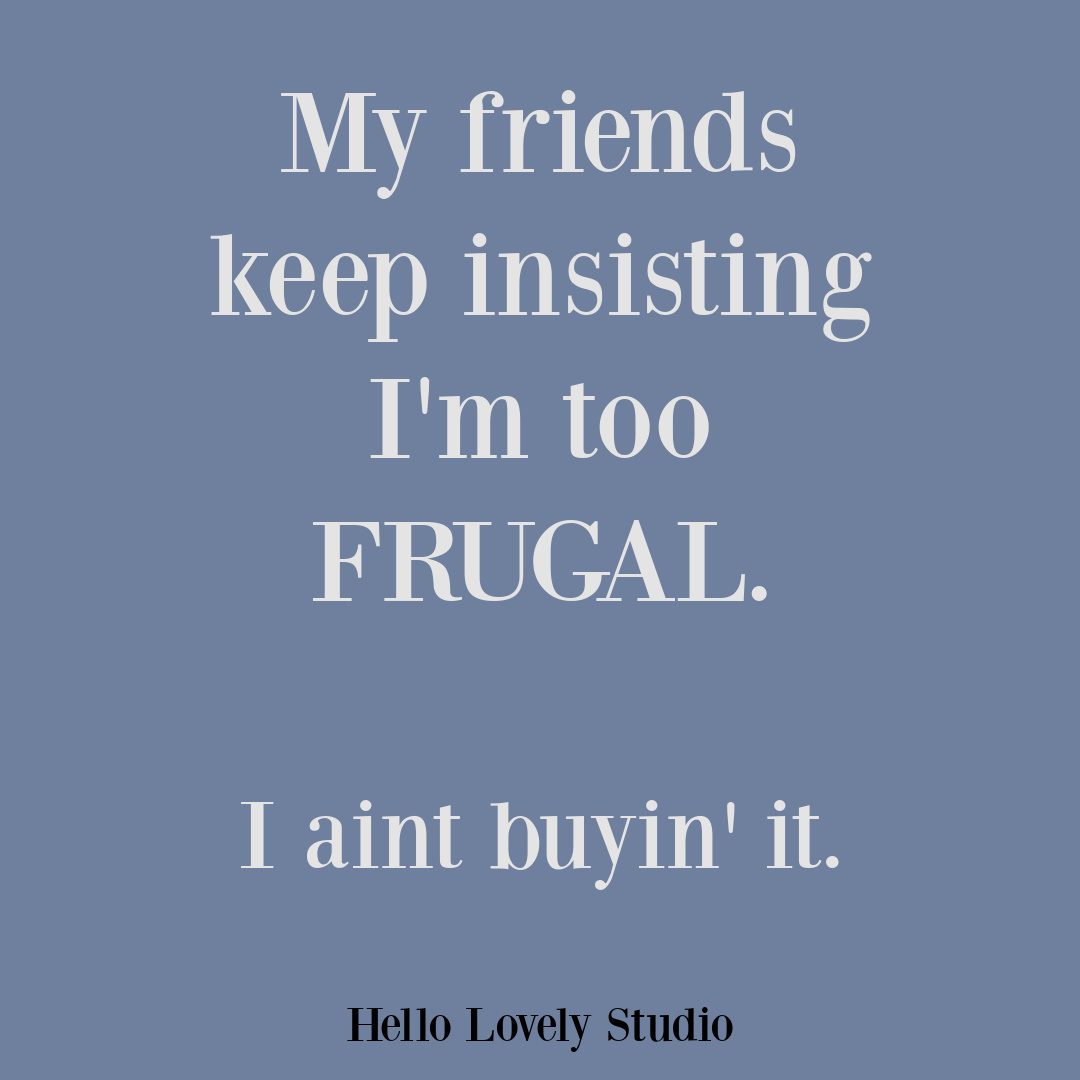 12. Fireplaces Can Set a Mood Whether They Are Working Ones or Not
I'm not a fan of wood burning fireplaces since they can set off asthma for me so I'm all for making them look beautiful when they're not in use.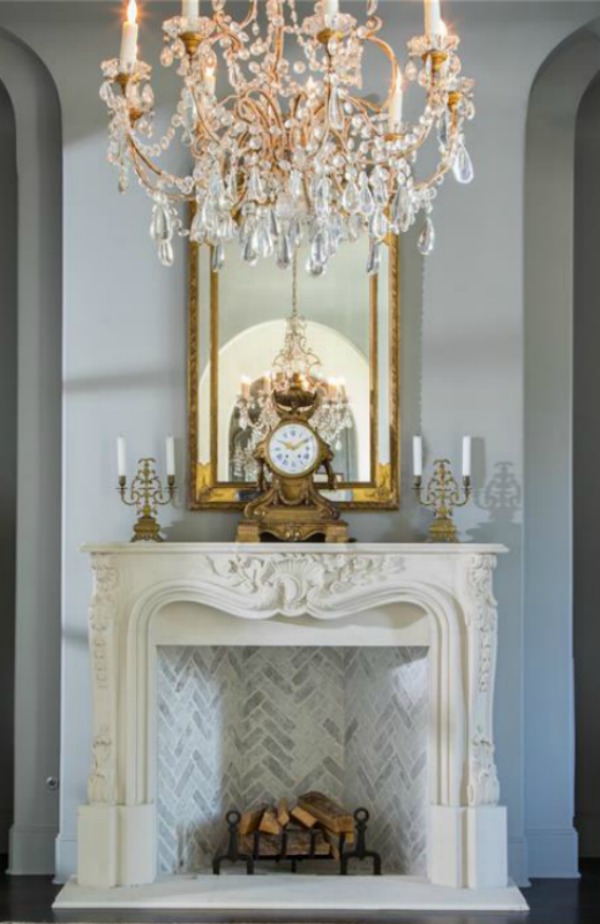 There are all sorts of creative ways to enjoy a fireplace with LED flameless candles and inserts that won't require the hefty investment of a real working fireplace.
13. Anchor a Seating Area Open to Kitchen With a Rug
In case you need a reminder that a rug can distinguish a space in an open plan, here's a subtle example: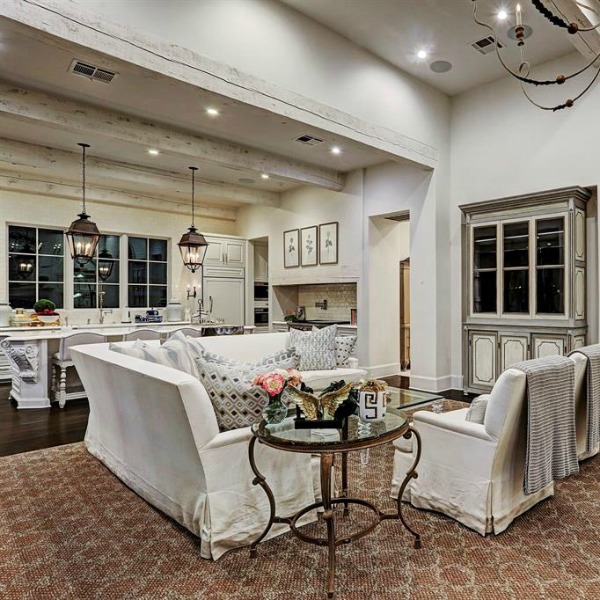 14. Modern French Style Lends Itself to Unadorned or Lightly Dressed Windows
Drapes are incredible decor elements which soften a space and bring texture, color, and pattern to a design. But a more modern look is often associated with an airier vibe.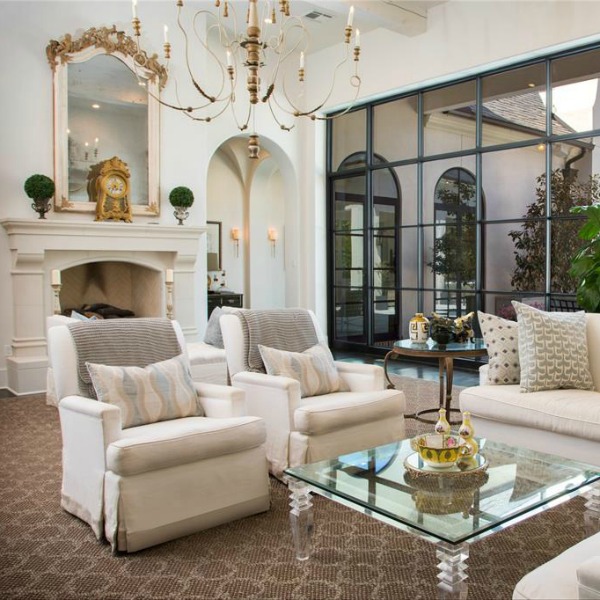 Simple tone on tone panels here still impart a modern feel.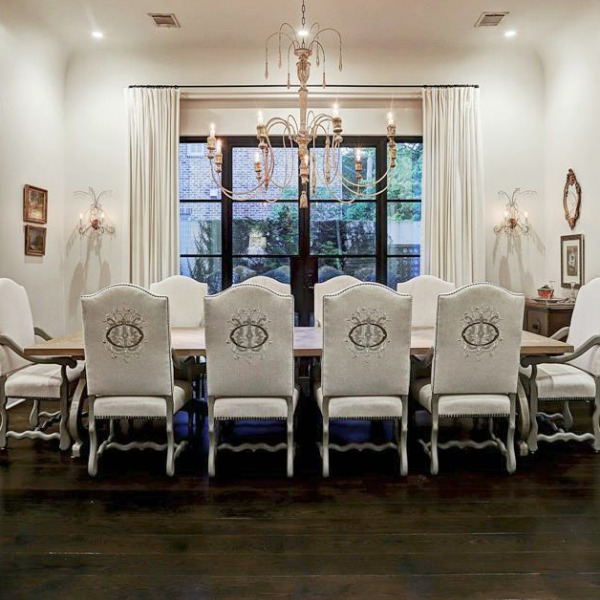 15. Add Drama & Romance With a Chandelier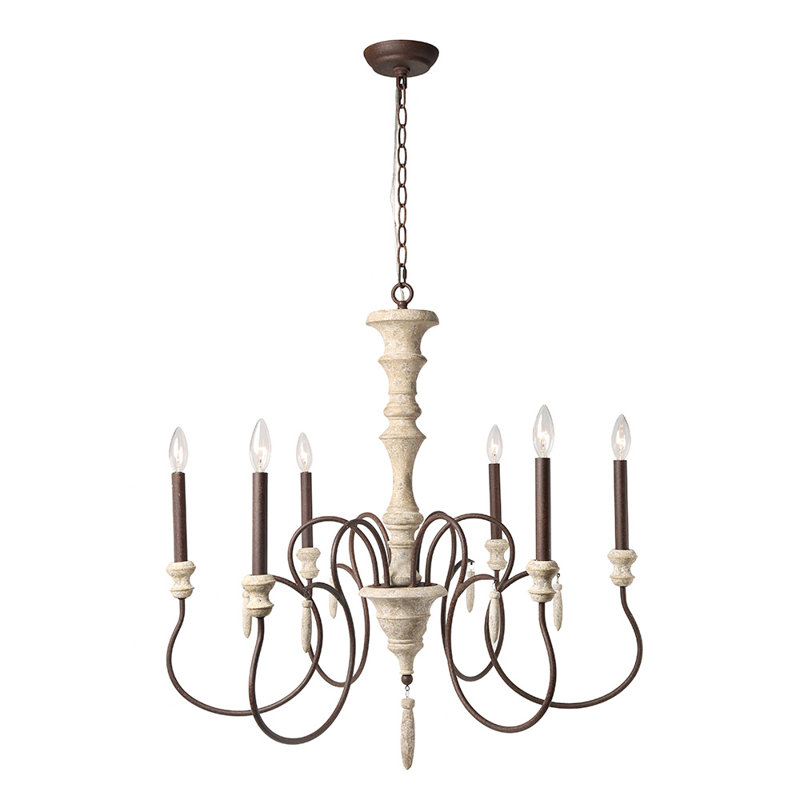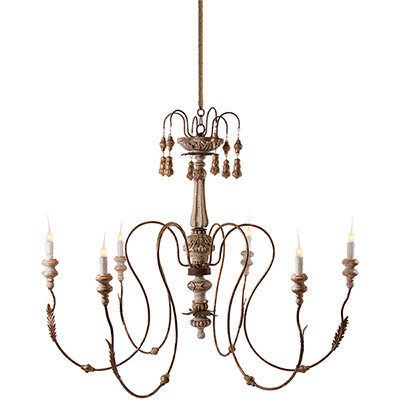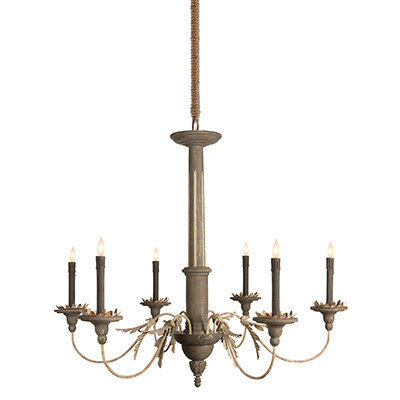 Find more lovely French inspired chandeliers RIGHT HERE.
16. Handsome Metal Lanterns With Pristine White
Sometimes an all white palette can be too precious without a bit of contrast. These lanterns are traditional and not too rustic, but they provide a nice counterpoint to an ocean of pale tones.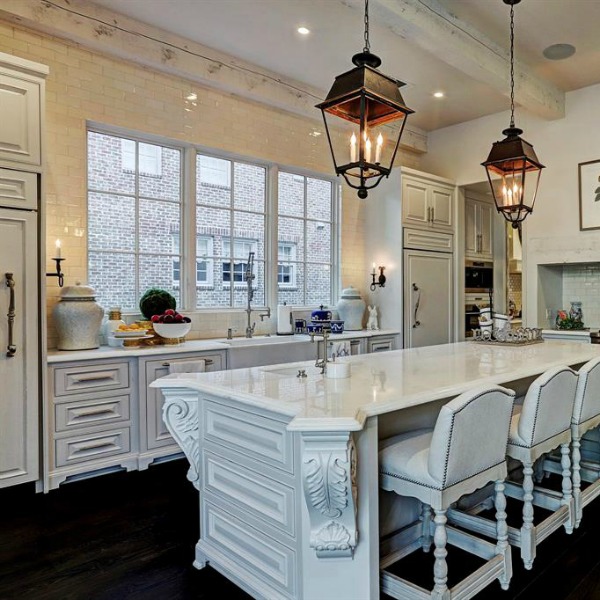 See lovely examples of French Country counter stools RIGHT HERE.
17. Subway Tile for a Classic Kitchen Designs
While an expensive French country mansion may be out of reach financially, simple subway tile never is! It is one of the most cost friendly tiles to use, and what a bonus that it will still make sense years from now.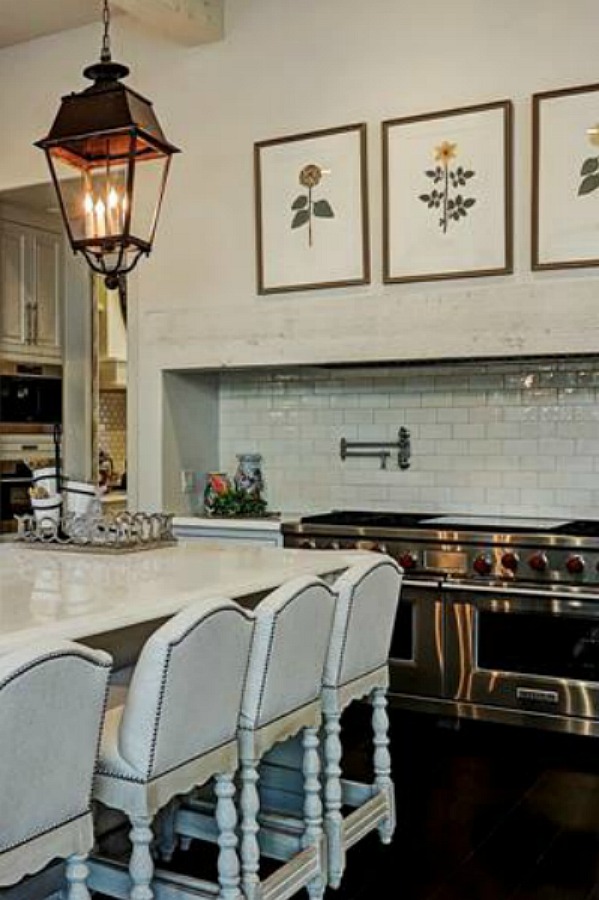 Bonus if you can learn to do the tiling yourself since an inexpensive tile can make a dramatic difference covering a wall to the ceiling.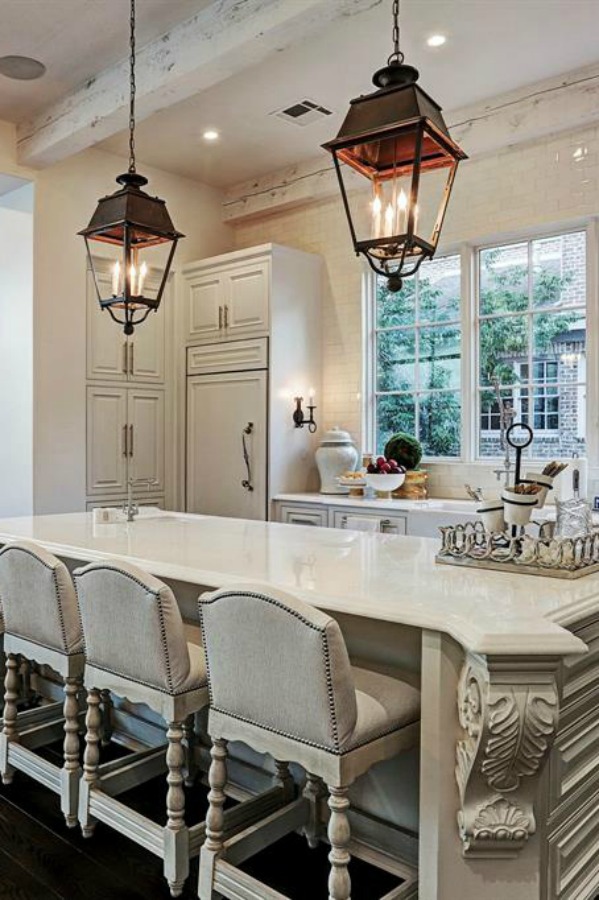 18. Romantic Ambient Lighting in Kitchen
Kitchens always demand extra attention when it comes to lighting, but we often forget about the power of more subtle sources of soft light to help these spaces feel like the true living rooms they are.
When the lighting is right in a room, you just want to linger in the cozy longer!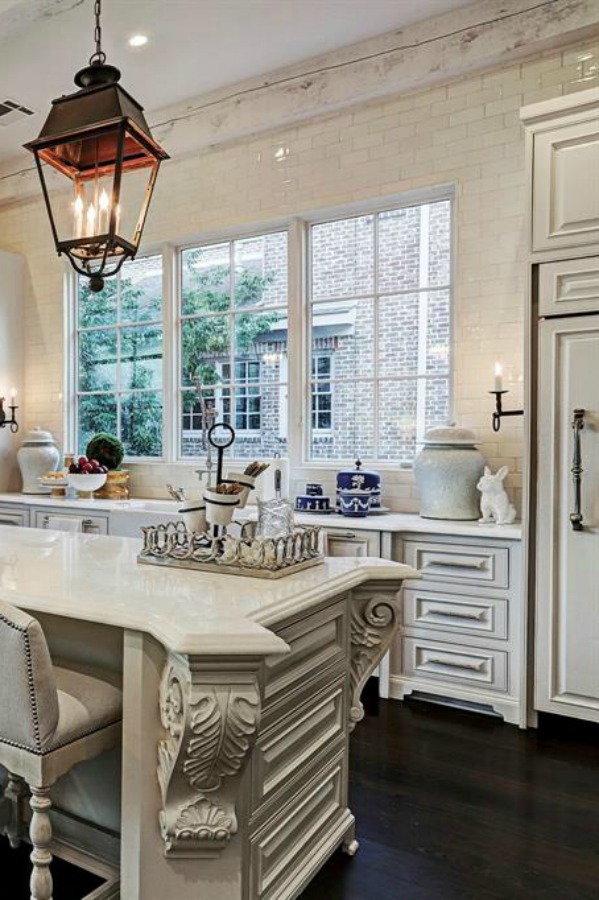 19. Cozier Pantries
You're going to rake me over the coals for this one. Is a butler pantry even considered "sensible?" I don't have one in the fixer and have a small awkward one in the new home. To me it's a luxury home design feature indeed!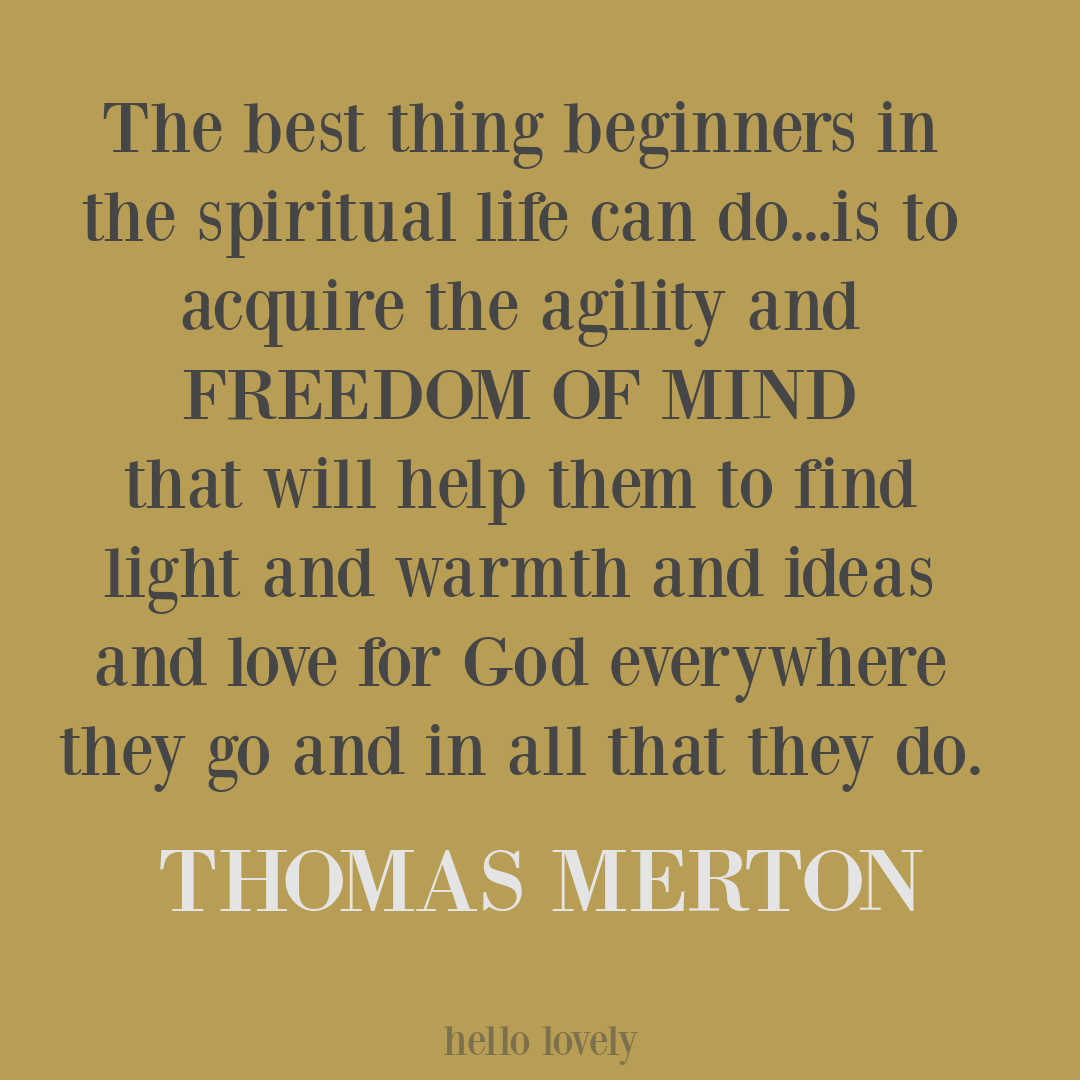 So let's term this a sensible idea if you happen to be building or renovating a home which will include a butler pantry. How about incorporating a cozy little seat for yourself for moments you might peruse a recipe or compose your grocery list?
FINE. Idea #19 is alllllll fantasyland. Hahahahahaha.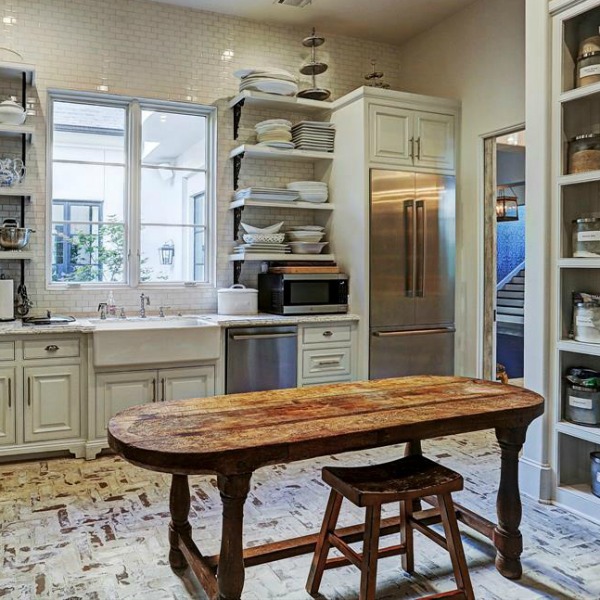 Need ideas for a rustic, French country wall clock? See these. Find ideas for an antique French pastry table HERE.
20. Louis Style Accent Chairs
These chairs are everywhere, and you can probably score one no matter your budget since plenty of folks sell them for a song at tag sales and on FB Marketplace…I have also seen them curbside.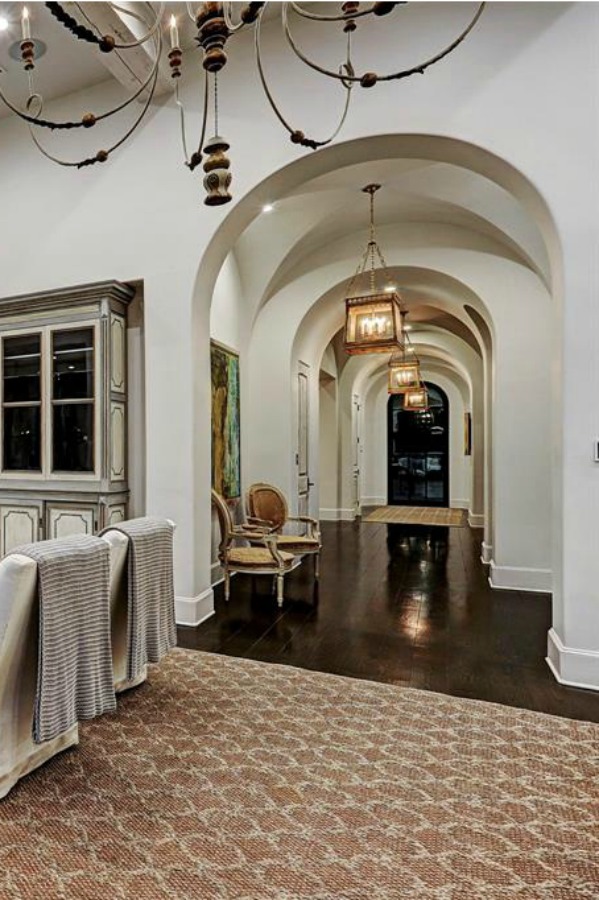 If you find one or two for FREE, don't hesitate to have fun painting them (the upholstery too) if they won't be used in a living area for seating.
See THIS POST for lovely romantic French inspo!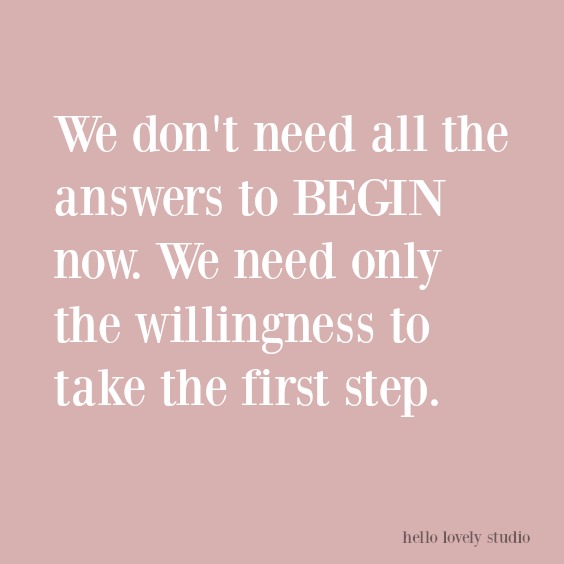 21. Velvety Grey Accents & Subtraction Potential
If you're gazing at this very formal and custom bedroom with its enormous crystal chandelier and thinking, "I could maybe afford the lamp or a bedroom closet door knob," then I hear you.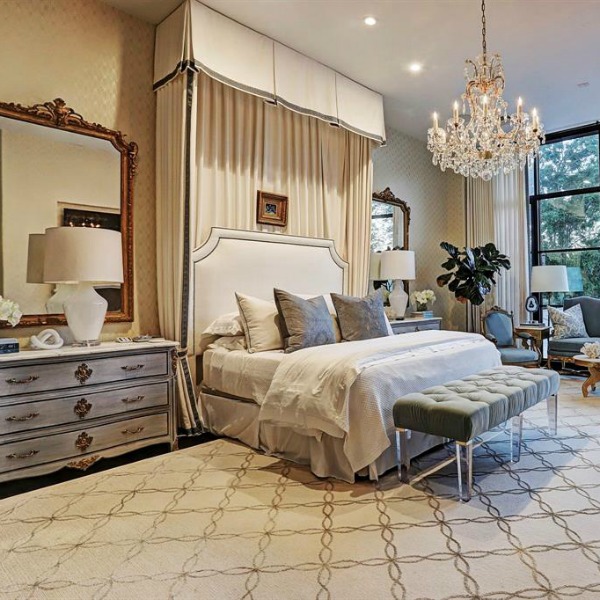 I'm noticing the pleasing symmetry and the calm color palette and how I could subtract half of what is in here and like it even more. (That's what I mean by 'subtraction potential' which totally sounds like an oxymoron.)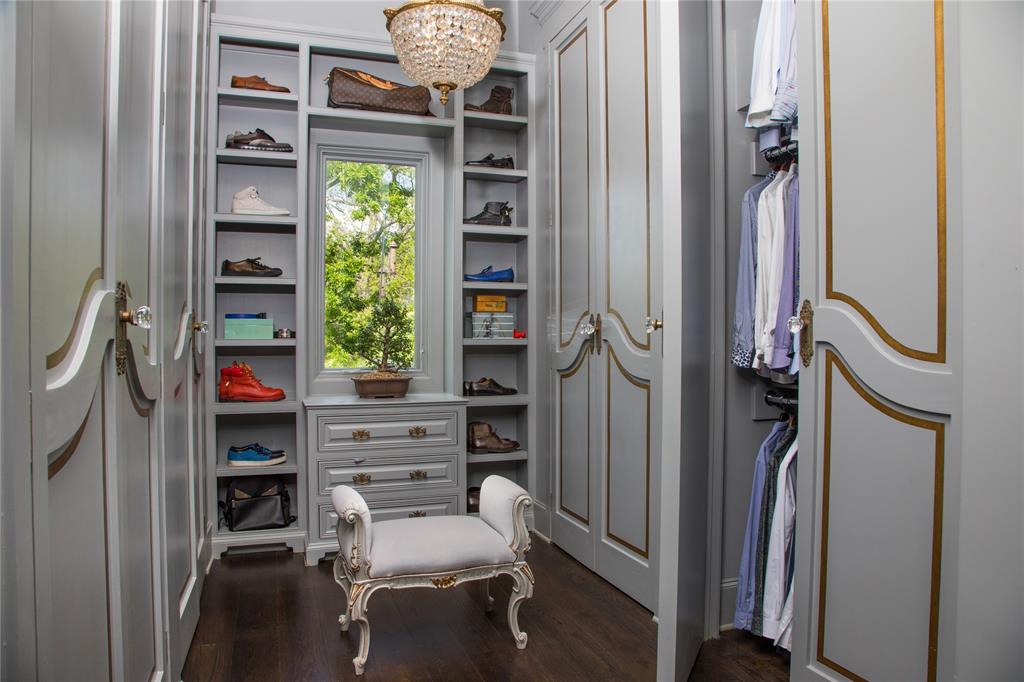 22. Tray on Tub
Can you spy the sensible idea hiding amid all the opulent grandeur? Across the freestanding tub is a wood tray for grooming products.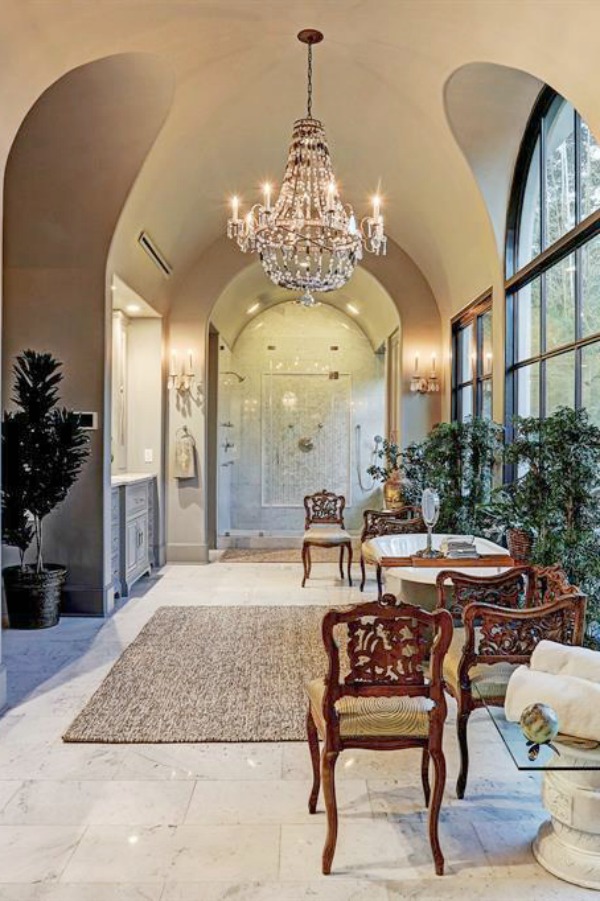 I have always wanted to add one to my own clawfoot tub, and now I'm inspired to make one or find an option to buy.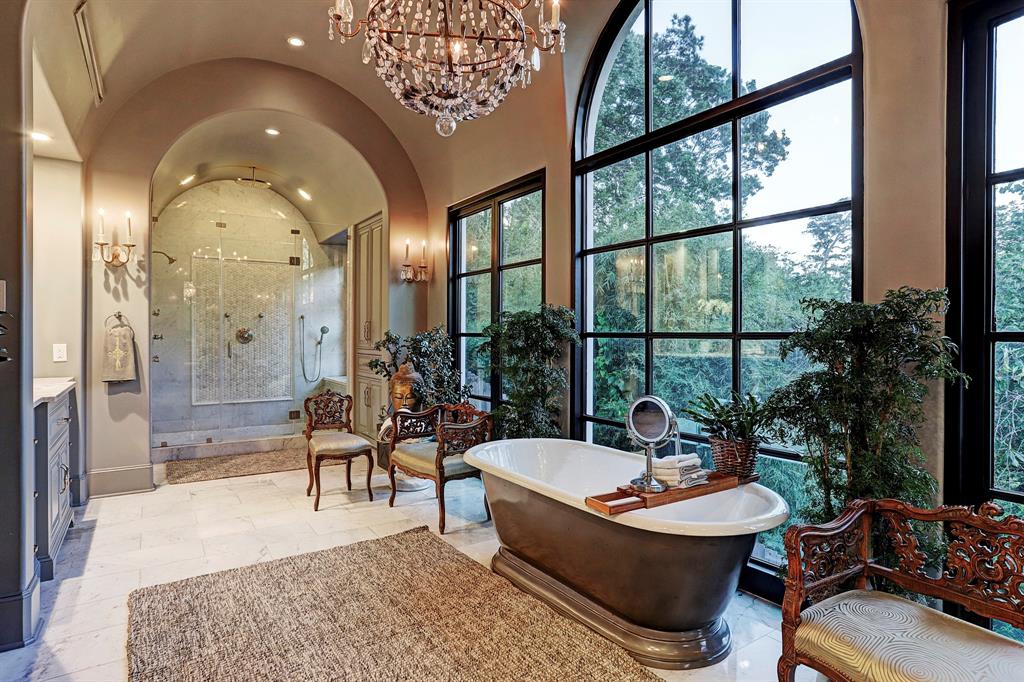 For lovely options for a romantic bathtub see possibilities HERE.
Care to learn a little more about this manse? Let's peek inside!
See a little more of the French country style in this home:
More Design Details From Other Lovely Houston Homes
23. Elegant Architectural Details on Island
What a difference inexpensive molding and trim pieces add to a big rectangular bulky island! The corbels here blend so seamlessly, and there's such a softness with the interesting trim.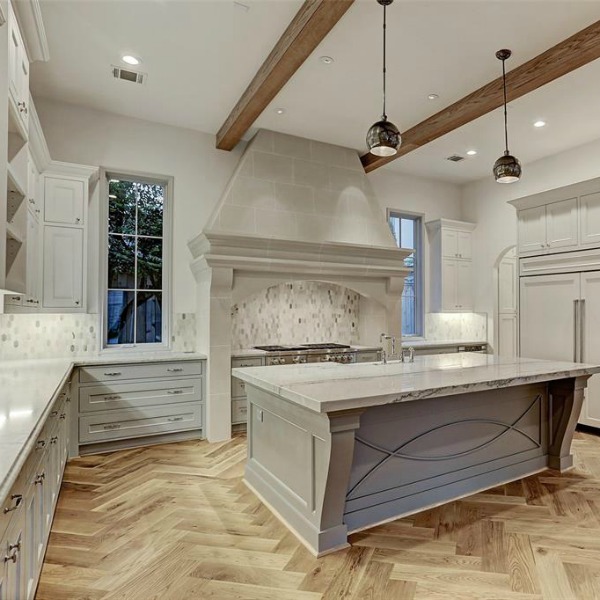 24. Understated Retro Pendant Lighting
You don't always have to add a showoff-y chandelier or imported antique French lanterns to a French country kitchen. In fact, you can freshen the traditional look with more modern accents and unexpected nods.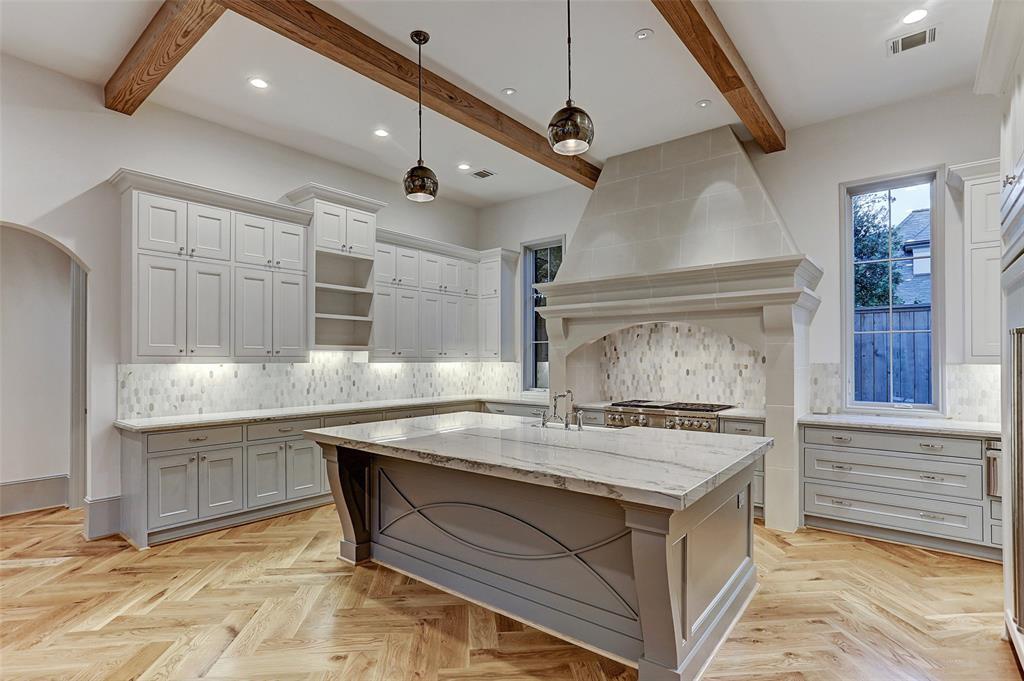 25. Light Grey Trim is Beautiful With White Walls
It is less surprising now to see folks paint their trim colors beyond white, and in this empty great room, it's easy to see how lovely the result can be even before any decor is introduced.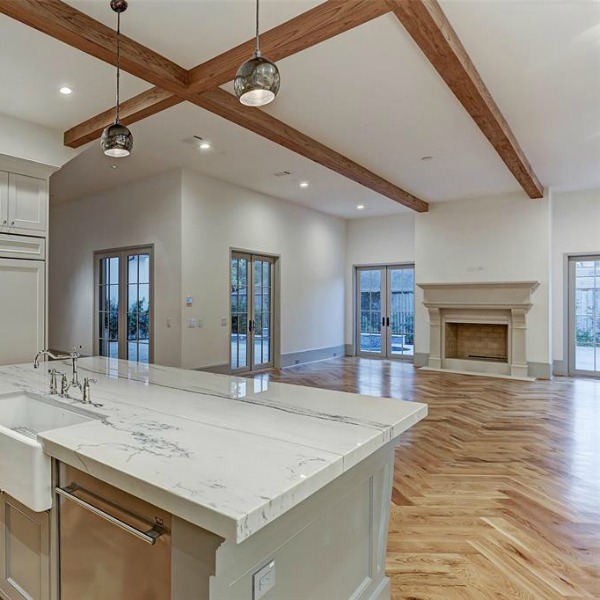 Check out these ideas for light grey paint color options to sample.
26. Open Shelving to Break Up a Long Run of Cabinets
No matter the budget for a kitchen design, here's a detail to note when you want to add more movement and interest to a long run of cupboards.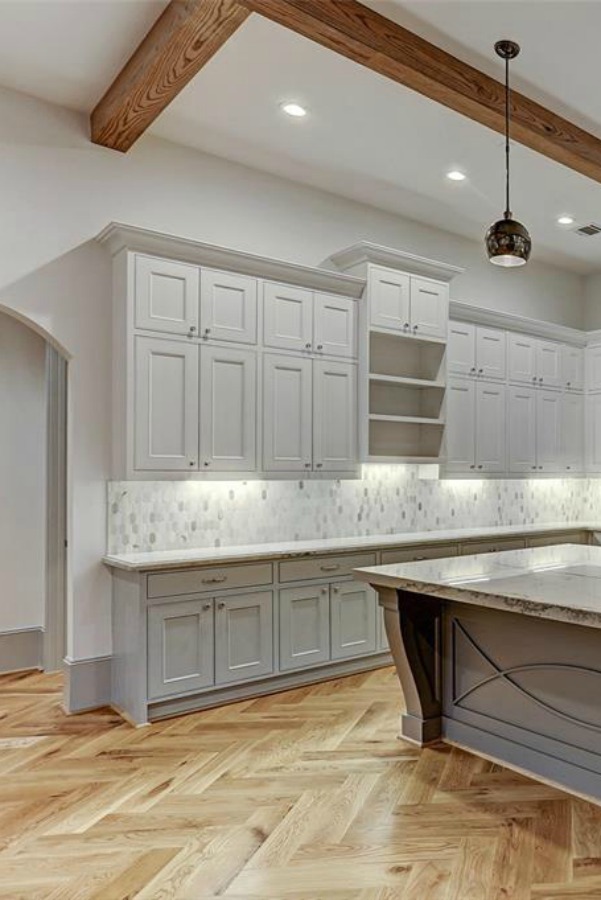 But is the staggered cabinet detail outdated and awful? I'm still trying to decide as I firm up plans for the kitchen design at our new place.
27. Warm Golden Wood With Cool Grey
Combining cool and warm tones in a space is an art. I'm reminded of this almost daily as I'm making all sorts of color decisions over at the new place. Don't be discouraged if it becomes a process rather than a quick turnaround decision.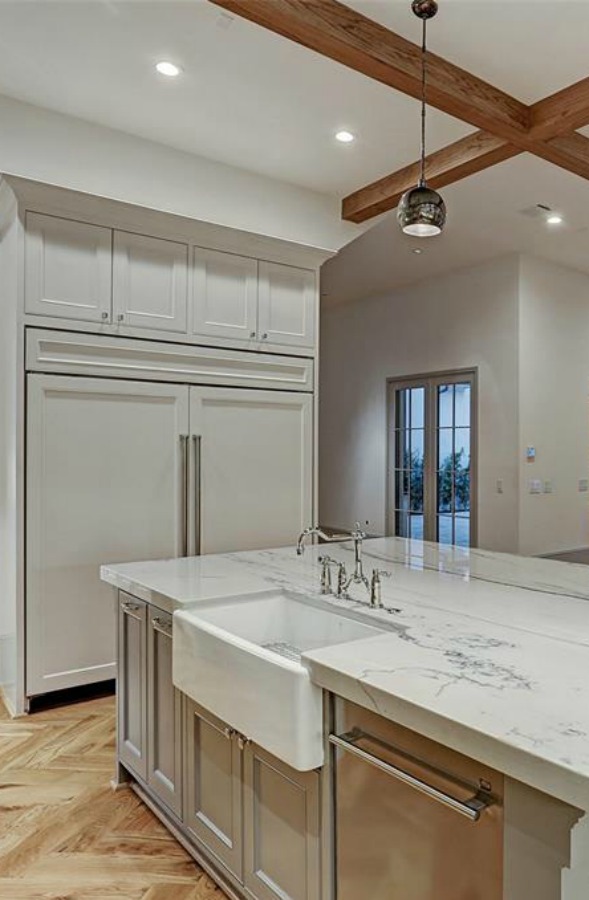 In case you care to note the exterior of the home in which this kitchen lives…
I independently selected products in this post—if you buy from one of my links, I may earn a commission.
Peace to you right where you are.
-michele
Shop for items you already intended to buy on Amazon RIGHT HERE, and also find home decor here to keep decor inspiration flowing on Hello Lovely!
Hello Lovely is a participant in the Amazon Services LLC Associates Program, an affiliate advertising program designed to provide a means for sites to earn fees by linking to Amazon.com and affiliated sites.