White French Home Decor for Fans of Country Interiors was born as I daydreamed about white French decor, country French furniture, and French inspired pretty and practical things to consider if you love living with white.
I independently selected products in this post—if you buy from one of my links, I may earn a commission.
HOW IS IT JULY? Whoa Nellie, we cannot let this summer get away from us! Since I'm still recovering (I explained in my last post), I have updated this post from last summer. Since I blog everyday, it very well may be new to you!
White French Home Decor for Fans of Country Interiors
Are you seeing pretty homes pop up on the market these days like I am?
I'd like to tour every single one, and I think I would make a terrible realtor. How in the world would I keep my mouth shut on those tours where it's important for potential buyers to collect their thoughts!?!
We have looked at a few homes recently but still nothing I would be willing to sell this one for.
What I'd love to do is build something French inspired and fill it with white decor!
Have you visited Tracie's new My Petite Maison shop? A wonderland of loveliness!
Pretty White French Farmhouse Chairs
Living with white has been the most natural thing since I was a teen and styled my first home. There was a shortage of dorm rooms my freshman year of college so my best friend and I moved into an apartment off campus, furnishing it with cast-offs. (Being poor will shape your aesthetic and character in profound ways!)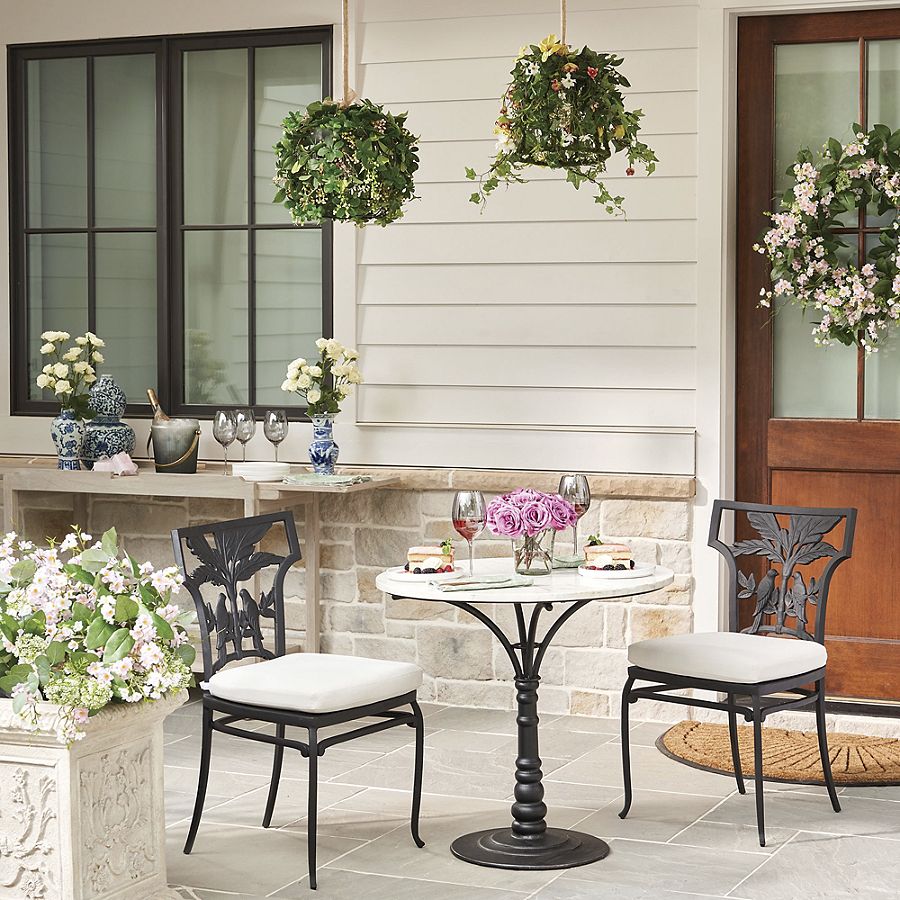 Fixing up this European country inspired fixer of ours has been a gratifying, educational experience for sure, but we're not as young and resilient as we used to be. Is there a little white French farmhouse in our future? Time will tell. For now, I'll dream about how I might furnish it.
Luxurious White Dining Chair
White Angel Wings
Outdoor Furniture
Sexiest White Chair Alive?
Tulip Table
I have never owned a modern tulip table like the one above, and I adore its simplicity and how it works with a variety of design styles.
Simple White Marble Side Table
Many of the white decor pieces you see here do not scream "French farmhouse," and I think that's what I love about customizing and personalizing a design. Mixing what you love is almost always going to work, and if your jam is tone on tone…
Louis Style Modern Chair
I love the power of white paint as well. Read this for guidance in choosing the right white. And here's a charming little white cottage from a decor blogger who explains how she lives with white:
My family and friends know that I have been a lifelong lover of white paint and have always been compelled to paint everything and anything.
White Decor Accents
I have been known to paint over yellow and red handled brooms with white and without blinking an eye, will cover bad art with bright gallery white to create something new.
And, yes, I'll paint upholstery white! I have the pieces in our home to prove it!
So no qualms or headaches here at all about living with white. As the blogger in the video above alluded, I too encourage eating meals and snacks at the table! That helps.
White Sofa
See also THIS POST for a round up of gorgeous white sofas.
In terms of slipcovers and furniture, I have never found mine needed more than spot cleaning, but I know living with white among pets and small children is another matter.
This sofa (above) is either the exact one or a dead ringer for the one Erin Fetherston chose for her California modern farmhouse. I still have people emailing me about that white on white inspiration post!
Easy to Live With Dining Pieces
White is beautiful when it's a pristine linen, but it is also fabulous in a distressed state:
White Marble Everyday Essential
Here's a piece I have on my kitchen counter which I presently use for utensils. During the holidays, I tucked a beautiful live, lemony cypress inside, and it was the perfect size for the pot.
White Marbel Bistro Table
There's something irresistible about a petite bistro table to tuck into almost any corner for intimate conversation, sipping wine, and dining in French style.
White French Farmhouse Decor
This next image just has French farmhouse kitchen all over it for me with the copper and white marble. Don't you love the idea of a chunky shelf like this over a warm wood countertop?
Folks email me all the time asking for ideas for getting a scrubbed, limed, bleached oak look for wood. It's tricky, and I want to devote time to achieving that look and posting how-to's on the topic.
Here's a great example of the elusive finish: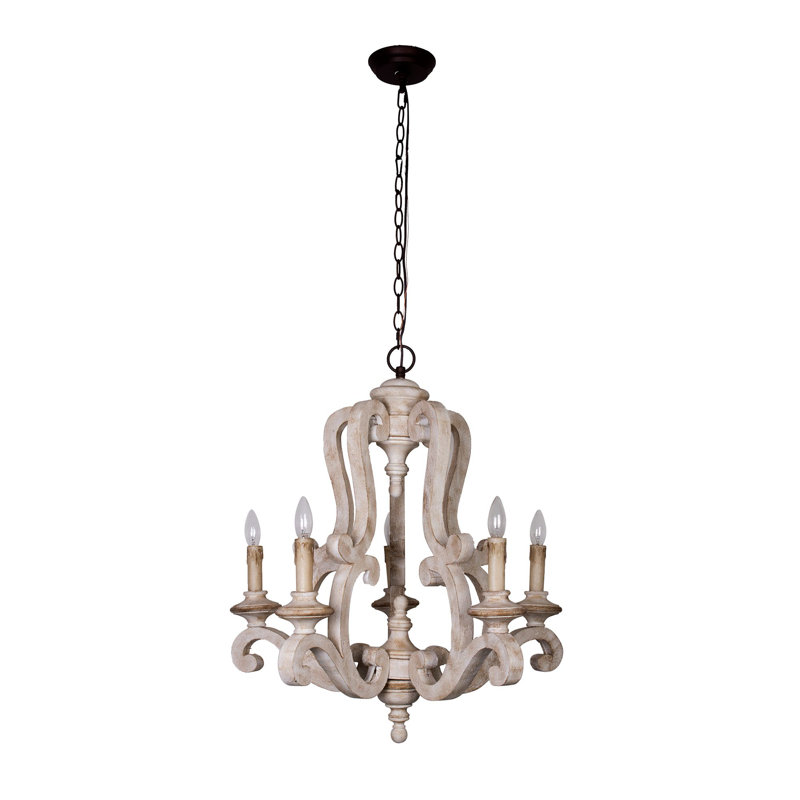 Pretty White Classic Chair
Easy Breezy White Serving Pieces
White kitchens are timeless, classic, and so perfect in French homes. I learned many years ago that as long as I collected white serving pieces, my tablescapes and entertaining spreads would be a breeze to pull off.
For a French Nordic moment in any kitchen, these tureens scream French farmhouse to me.
The French are masters at the little details and taking time to make dining experiences truly experiential and special. We're often in a rush here in the states and don't often slow down enough to think about serving eggs like this anymore.
Storage Pieces
White baskets can easily cheapen a look compared to natural woven ones, so it's a nice change to discover pleasing examples such as this one.
Tabletop Ideas
I'm crazy about this scent from Williams Sonoma, and it is SOOOOOOO not new to me. I have been living with this essential oil collection for decades!
I haven't met a scented dish soap or candle from Williams Sonoma I haven't loved yet.
That's it. I think I need to begin drinking espresso.
When hardworking kitchen essentials look this good – no need to tuck them away in a cupboard!
Dishtowels
I may or may not have a hoarding issue with pretty dishtowels. At this very moment there are at least half a dozen with the tags on ready for their rotation.
Rustic Country Clock
I have never had a rustic wall clock…how about you? They look so at home in a white French farmhouse.
White Porcelain Dinnerware
If you have seen these pieces in person, then you know how incredible they are since they look hand thrown. Each piece is wavy, wonky and wonderful.
We see this next farmhouse chair in a variety of dark finishes all the time in modern farmhouses so it's interesting to see it covered in white.
Weathered White
Is weathered and white your cup o' tea? Then, one of these girlies may have your name on her.
And wouldn't this be right at home in any white French farmhouse?
Are you seeing any particular design trends this summer? If you're curious about what fellow designers foresee, here's an article at New Home Source where I also chimed in.
If you have a moment to visit my White Pinterest board dedicated to all white decor (PLEASE RE-PIN AWAY!), it will help more than you know by attracting more readers to Hello Lovely!
Peace to you right where you are.
-michele
Shop for items you already intended to buy on Amazon RIGHT HERE (not just items in posts) or for home decor here keeps decor inspiration flowing on Hello Lovely!
Hello Lovely is a participant in the Amazon Services LLC Associates Program, an affiliate advertising program designed to provide a means for sites to earn fees by linking to Amazon.com and affiliated sites.