Whether you favor a laid back beachy look with a white cotton slipcover or a more elegant Belgian linen, a comfy lovely white sofa can become the backdrop for miles of timeless style. Since I am daily posting furniture and decor to inspire, I feel as though I know the white sofas across the web INTIMATELY! Today they felt like hanging out together in one place, and who am I to argue? Behold. 20 Beautiful White Sofas to Ignite Your Imagination.
I think you already know about the sofa in my own living room since we have had it for a decade. It's a Belgian Track Arm Sofa from Restoration Hardware (Belgian Linen in the color sand). Although it is considered RH's "classic depth" of 37″, it is DEEP like this blogger! If I buy another one, I'm springing for a more petite depth.
In this article to which I contributed my two cents, I supply an opinion about how I approach living room design. I bet you aren't surprised I do not once mention "colorful," "on trend" or "just add a faux." Ha! The truth is, I enjoy lounging around in undone, spare, underbaked, and understated spaces more than growing bored with patterns, prints and fussy window coverings.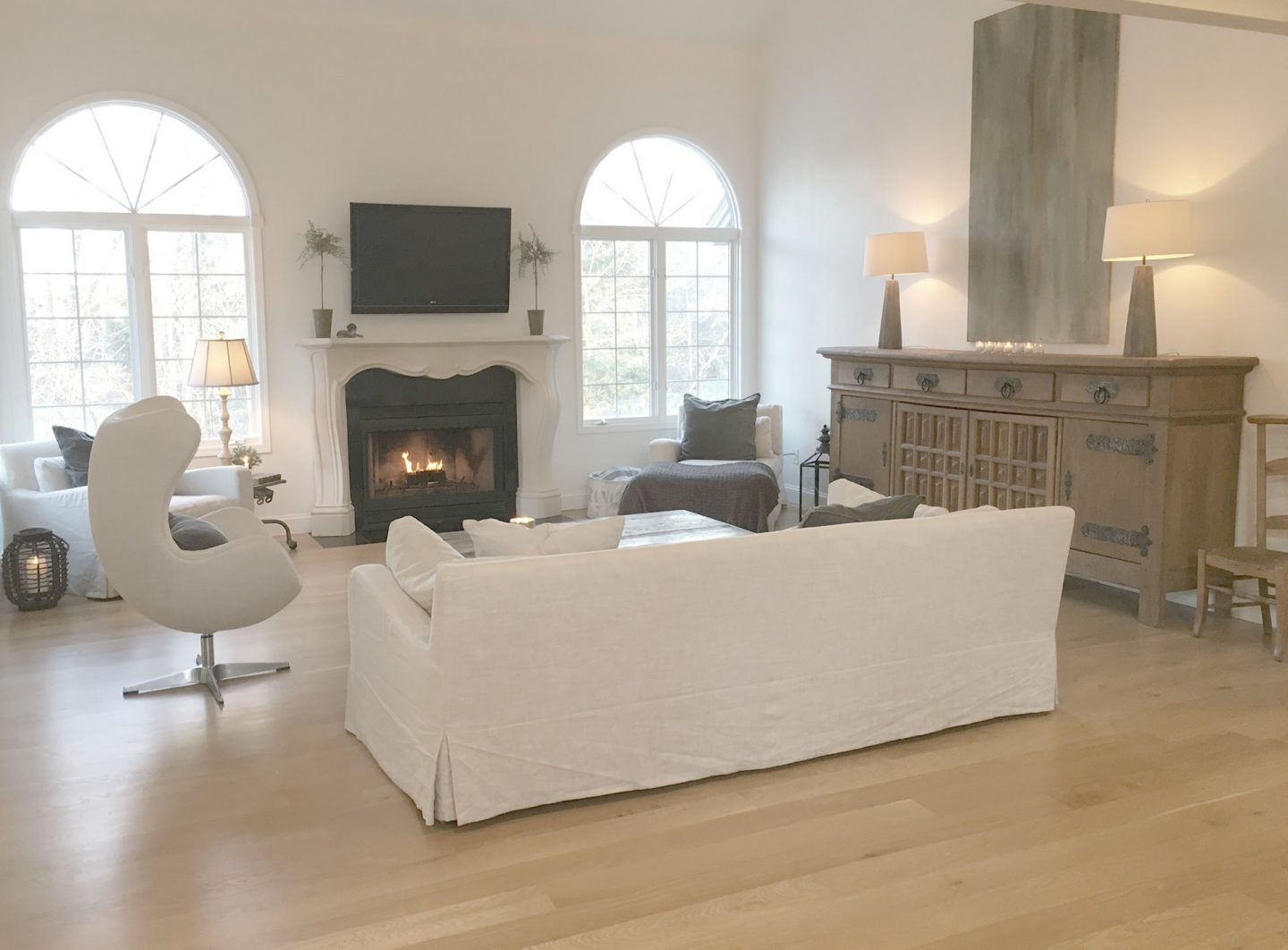 Which brings us to why a beautiful sofa is such a lovely prospect. It is a wonderful base for a tone on tone room yet can be equally smart for layering with color and texture.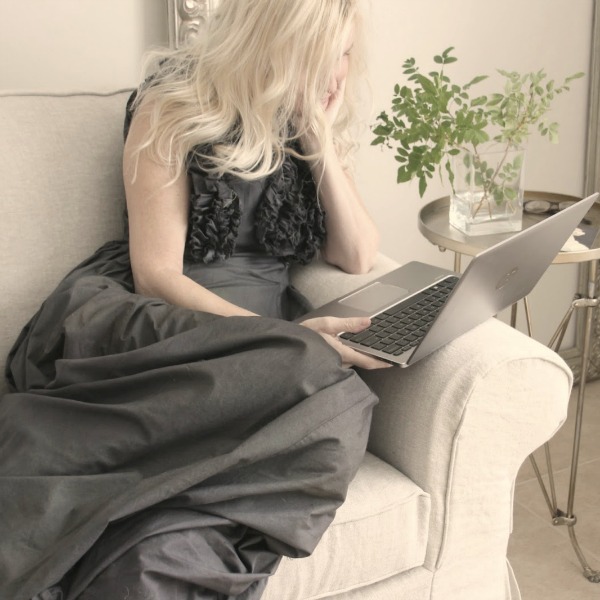 Lord have mercy if I only had a dolla for every person who has ever asked me about living with white! Here's my spiel:
We have not owned shedding pets so I can't speak to that issue. I don't fret about white fabrics because I mean, really, what is the worst that can happen? White comes clean with a little dish soap and H20, and even red wine (it's grown kids who pose a slight threat to white, not toddlers!) has not permanently stained our Belgian linen. I personally don't feel we make any trade-offs living with white. I love it. It is mood lifting and perfect for dreamer types. It imparts a calm and gentleness I long for; it's a balm for what is not so calm beyond home.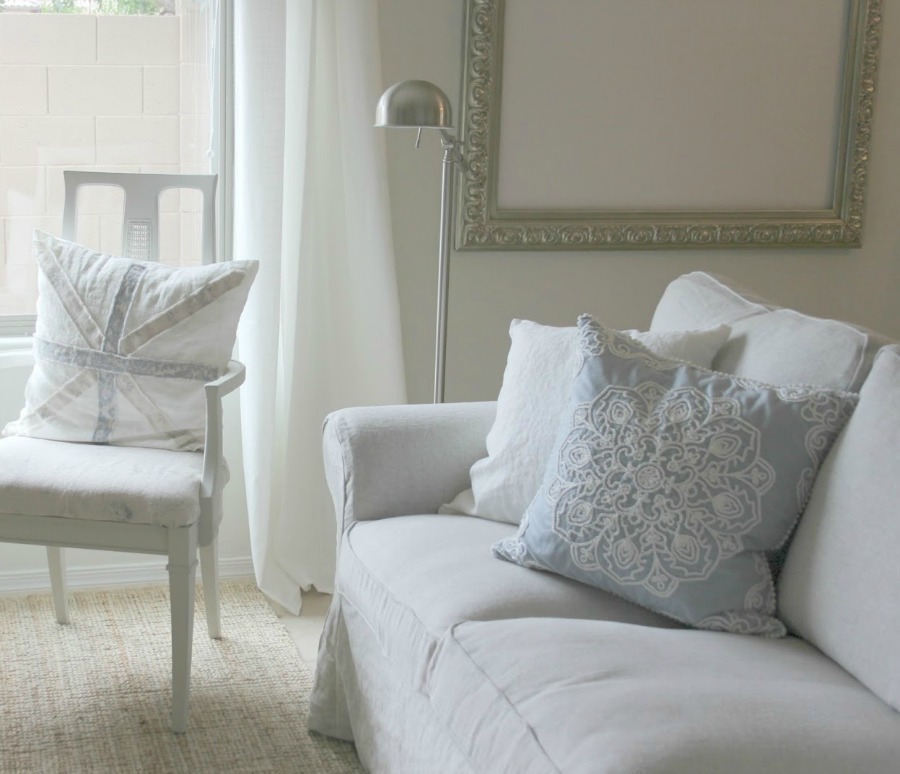 20 Beautiful White Sofa Ideas!
This post contains affiliate links which I hope you will use since they won't cost you a penny extra yet may earn this blog a small commission.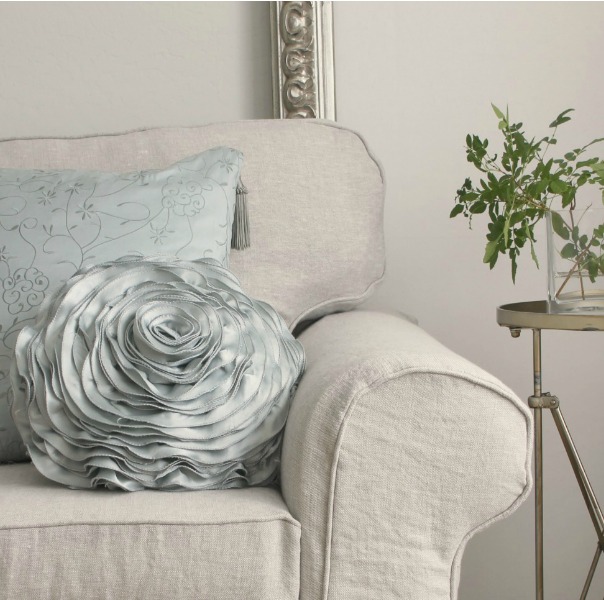 White Sofa No. 1:
RH Belgian Linen Slipcovered Sofa in My Living Room
White Sofa No. 2:
Slipcovered Sofa With Bench Seat
Here's a very similar style to the RH styles from Pottery Barn!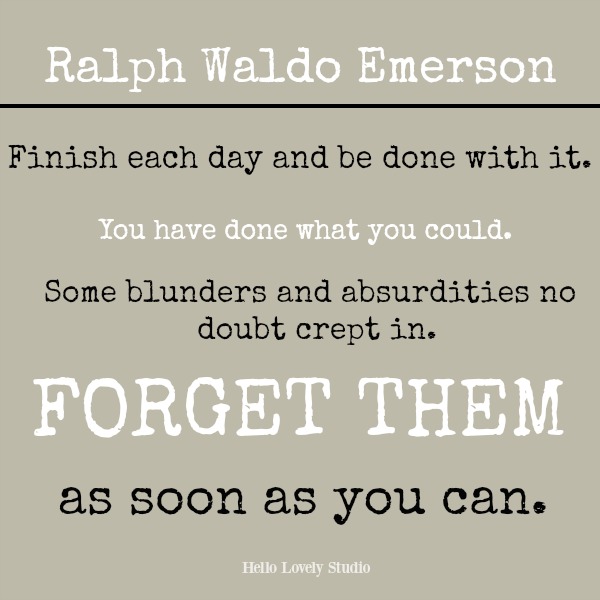 White Sofa No. 3:
White Linen Luxury from OKL
White Sofa No. 4:
Cozy Belgian Style With Chaise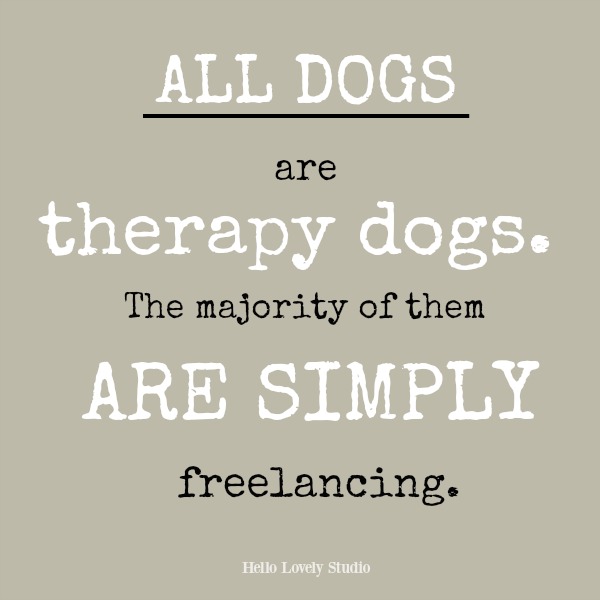 White Sofa No. 5:
Beachy White With a Flirty Skirt
White Sofa No. 6:
Darling Cottage Style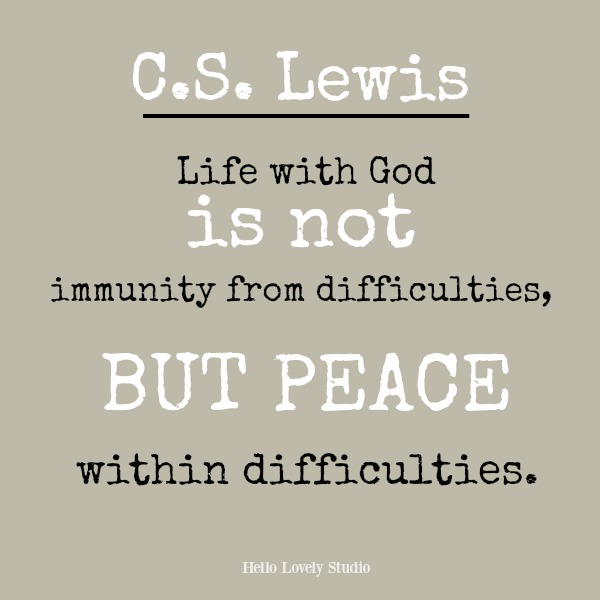 White Sofa No. 7:
Traditional Ooh La La
White Sofa No. 8:
Luxurious & Slipcovered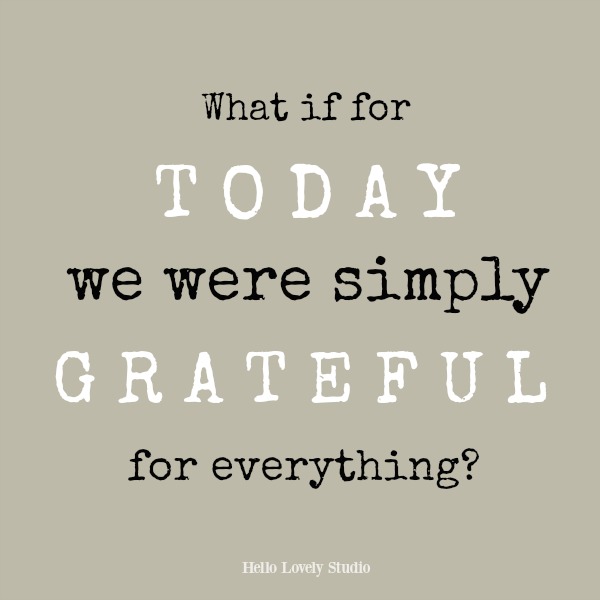 White Sofa No. 9:
Tufted & Low Priced
White Sofa No. 10:
English Country Charmer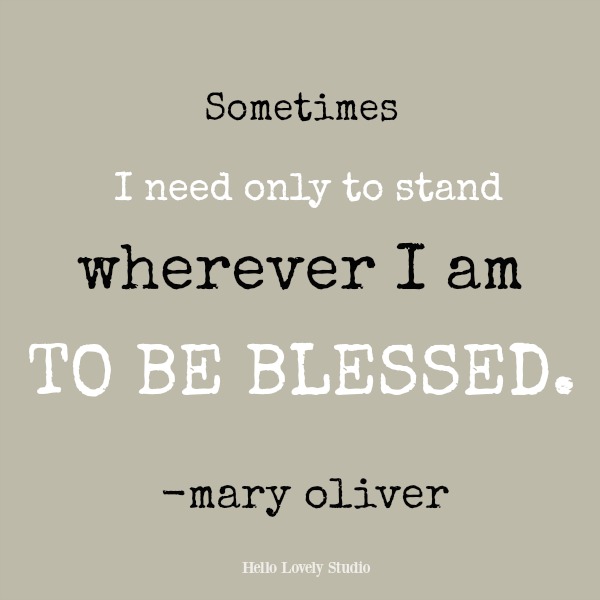 White Sofa No. 11:
Seen in Sarah Richardson's Farmhouse
White Sofa No. 12:
Hard to Beat Price & Comfort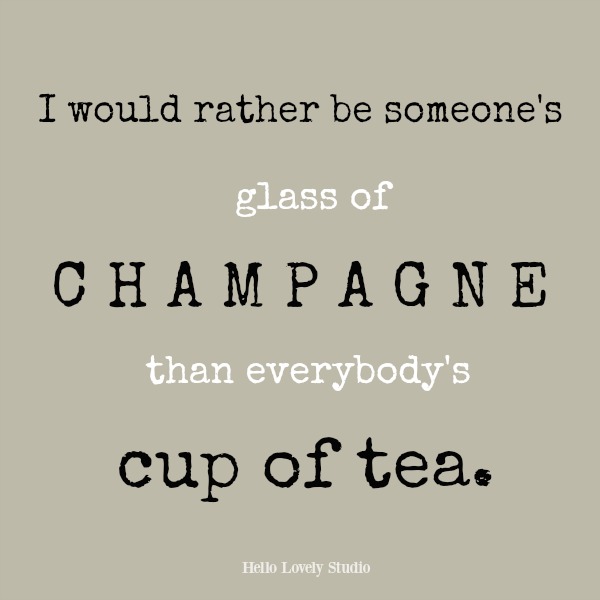 White Sofa No. 13:
Classic & Elegant
White Sofa No. 14:
Luxuriant Option for Small Spaces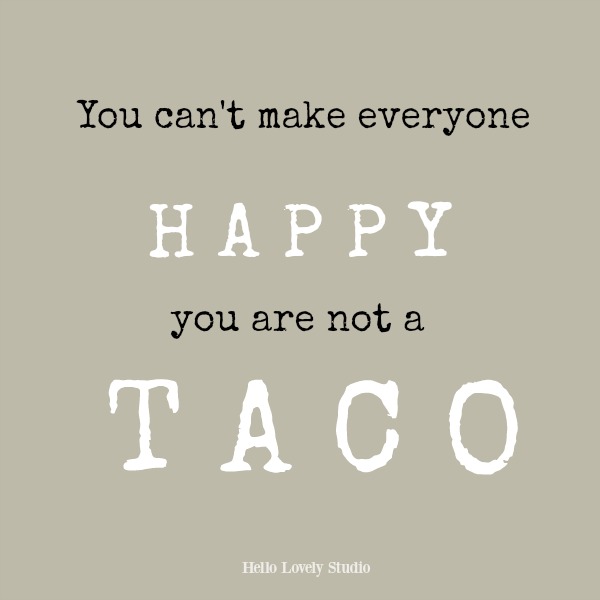 White Sofa No. 15:
Laid Back Lovely
White Sofa No. 16:
Tasteful & Transitional
White Sofa No. 17:
California Dreamin'
White Sofa No. 18:
Dreamy Von Dreamy
White Sofa No. 19:
Cost Conscious & Coastal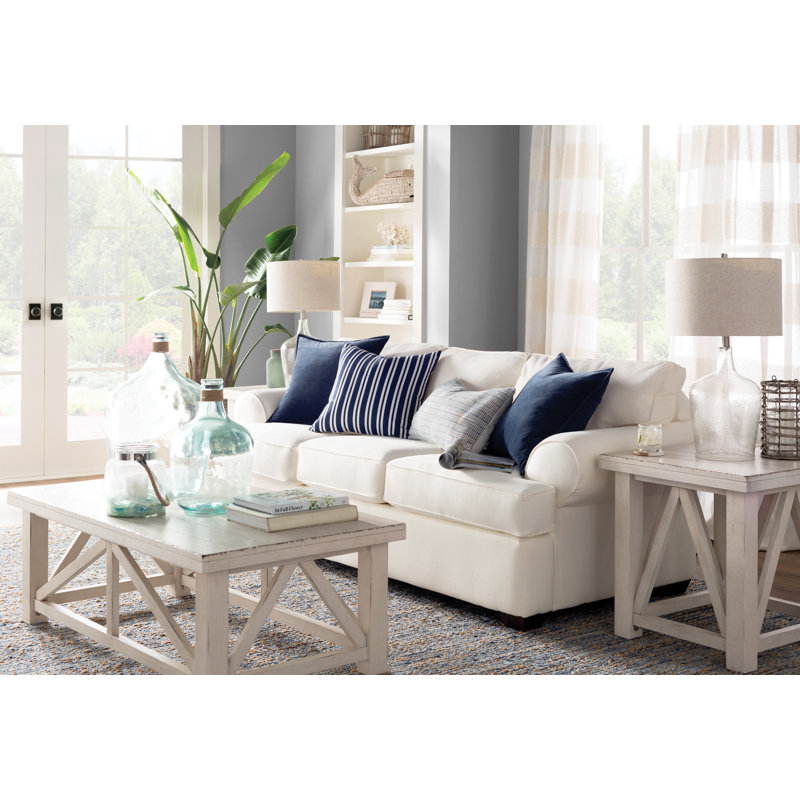 White Sofa No. 20:
Shabby Chic Signature
Beautiful white sofa options HERE and ALSO HERE.
The sofa is only the beginning! What pillows will you choose since every single cushion is bound to look good against the white ground!?!
I have a giant crush on the above blush linen pheasant patterned beauty…an investment for sure, but how could I get tired of it!?!
And with all the solid white, I have to end with a lemony pop of gorgeous von gorgeous spring bliss for us all to pin and make our followers happy!
Please support Hello Lovely by visiting this post where I partnered with Home Depot to gather the ingredients for a timelessly tranquil bedroom RIGHT HERE. (It has been a DREAM of mine to work with Home Depot–a truly romantic venue over the decades for these resident DIYers!!!!)
And if you are a fan of Ikea hacks, make sure you check out THIS FUN ROMP.
I independently selected products in this post—if you buy from one of my links, I may earn a commission.
Peace to you right where you are.
-michele
Shopping for items you already intended to buy on Amazon RIGHT HERE (not just items mentioned in posts) or home decor keeps decor inspiration flowing on Hello Lovely!
Hello Lovely is a participant in the Amazon Services LLC Associates Program, an affiliate advertising program designed to provide a means for sites to earn fees by linking to Amazon.com and affiliated sites.