I'll supply a little behind the scenes update today after the curated pretty lighting inspiration and resources. When You Need the Perfect French Country Wall Sconce [35 Ideas!] rounds up a whole lotta lovely lighting options for your Old World, European country, and Country French farmhouse style interiors!
(BTW, this post was inspired by a wonderful reader of Hello Lovely searching for the perfect sconce for a French country style space. Have a particular piece of decor you're seeking? I'd love to be inspired by you too!)
I independently selected products in this post—if you buy from one of my links, I may earn a commission.
Life Lately & When You Need the Perfect French Country Wall Sconce [35 Ideas!]
Keep in mind it's easy to stay in touch…simply hit reply to a daily email's post to contact me for anything! (You do need to subscribe to get the lovely in your inbox each day though for the opportunity to connect!)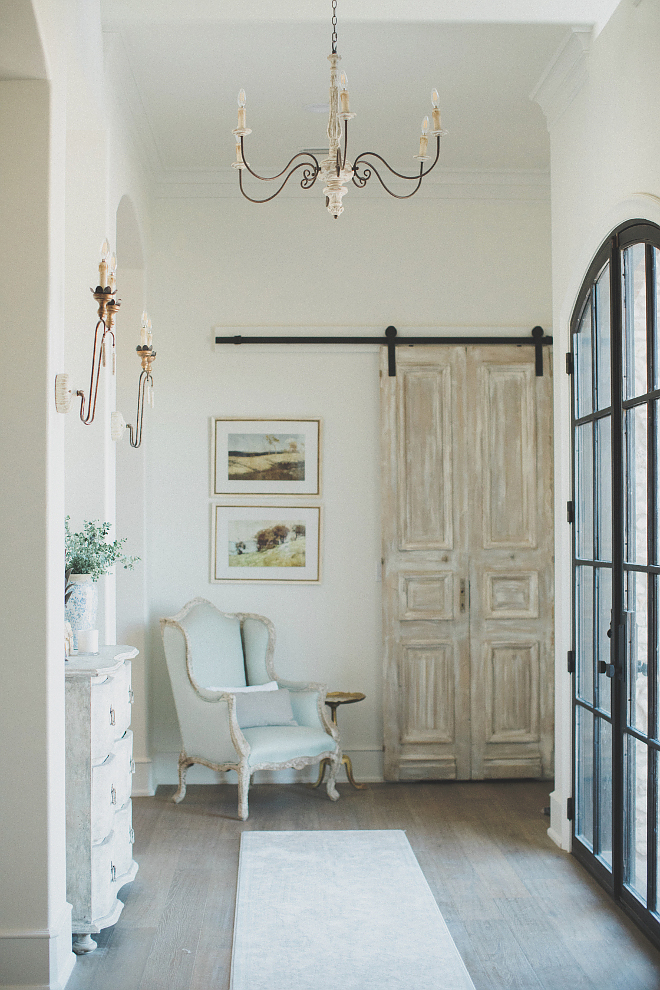 Lighting Inspiration From Romantic French Inspired Rooms
I'm cuckoo for cocopuffs about those French sconces in designer Brit Jones' entry (above)…yum!
While candle style Old World sconces are romantic and right at home in French country interiors…
there are plenty of other possibilities.
Decor Inspiration from Patina Farm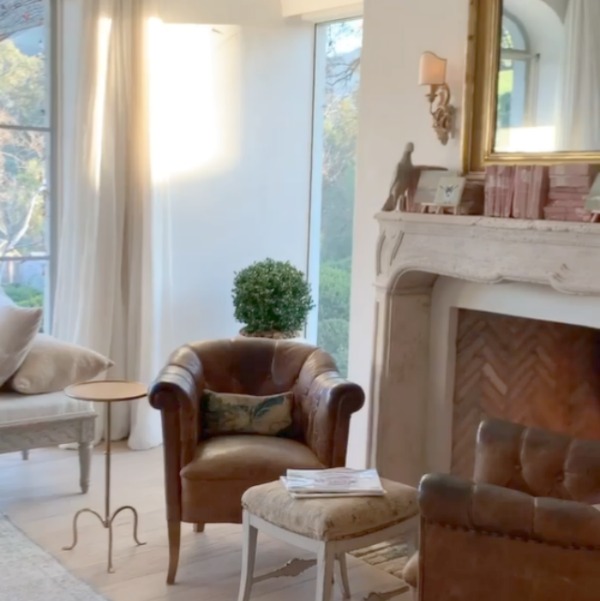 I love seeing how Brooke Giannetti mixes antiques and contemporary like Aidan Gray sconces in her gorgeous dining room at Patina Farm.
Did you see the post spotlighting Patina Living the other day?
Brooke's unforgettable diminutive antique laundry room door takes my breath away…so does the sconce!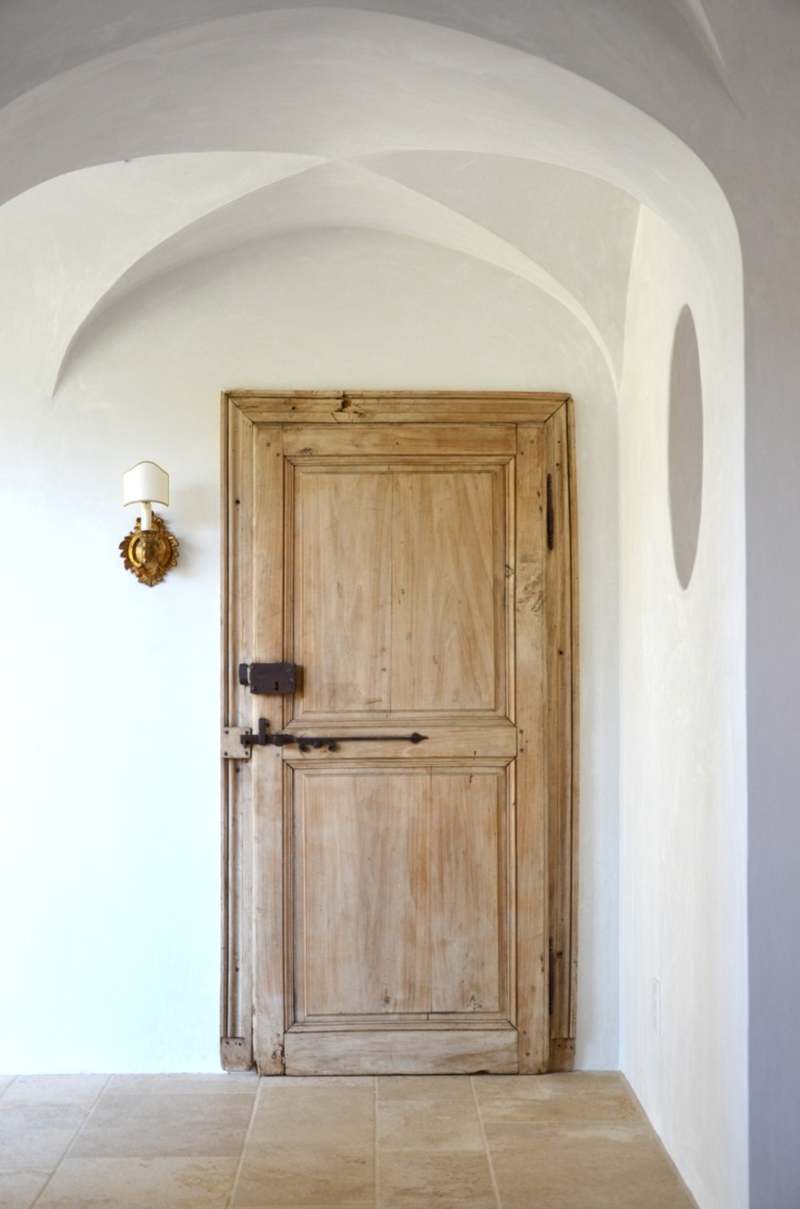 I bought sweet little antique sconces for our bedroom, and I'd love to update them with shades like Brooke's.
Lighting Ideas for French Country Fans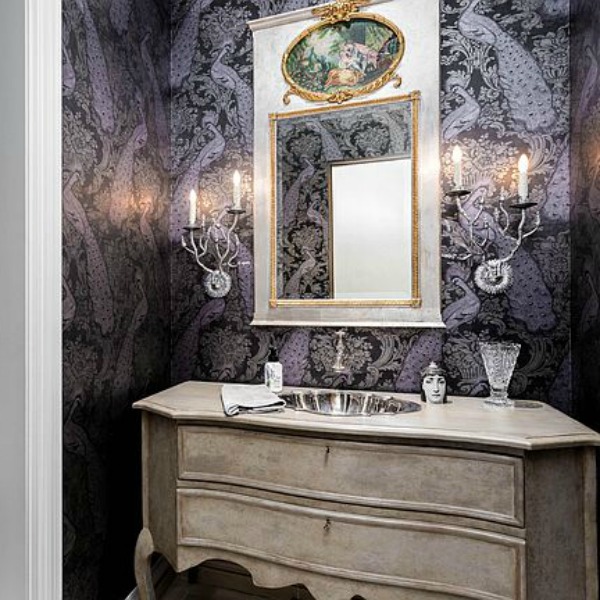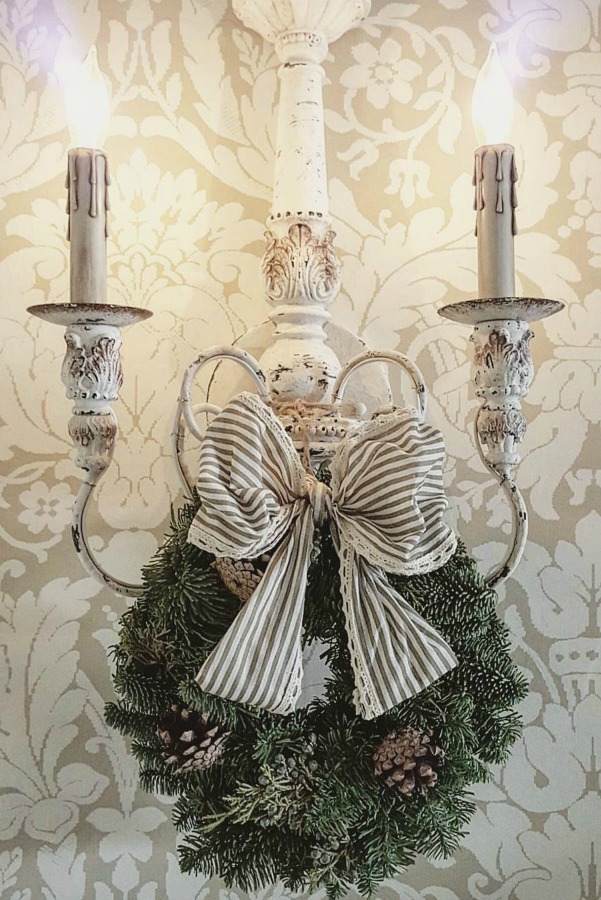 Country French Sconce Inspiration
French Country Lighting Ideas: Antique White
Tuscan Old World Style
Bling, Baby
Beautiful Double Sconces
Antiqued & Under $100
Antiqued Brass French Inspired Lighting
Golden Warmth
Blackened Iron
Aged Finish (and on sale!)
Rustic Elegance
Reflective and Curvy
Pale & Lovely Wall Sconces
Breathtaking Beauty of a Candle Style Sconce
Swing Arm Sconce
French Inspired Wallchiere Lovely Options
White Accent Lighting Inspiration
Also need ideas for a French country chandelier? See THIS as well. For price-friendly French farmhouse decor ideas, take this French decor ideas post for a whirl too. Click HERE to save this post for future reference!
Life Lately
Life is simple, slow and strange right now, and I'm thinking of you, hoping you are hanging in there. Wish I could report stellar health news because I know how much you worry about me and offer your prayers.
The good news is I am experiencing more good days than bad thanks to discipline and devotion to a mindful diet, lifestyle, and meditation practice.
More good news is that in spite of the GI issues and fatigue, my immune system seems to be working well.
Chronic Illness Woes
It is quite a balancing act because of the challenge to absorb and benefit from the nutrients I consume. Since my chronic pancreatitis complicates digesting fats and certain proteins, it has become a part-time job to plan when, what, and how much to eat daily. I cannot afford to ever be impulsive.
Today was hard. I only visit the grocery store every two weeks, and while alone there, a painful attack prevented me from making it to the checkout. All that shopping, and I had to leave my full cart.
What a blessing I made it home to discover our son there unexpectedly on a lunch break so I didn't have to suffer alone. I feel 90% better as I type this and recover from the episode.
These are lonely days as well, and I'm sure there are plenty of folks who can relate. I'd love to hear how you are coping with distancing as well as ways you may be stretching and growing as a result of an unusual summer. xox
Peace to you right where you are.
-michele
Shop for items you already intended to buy on Amazon RIGHT HERE (not just items in posts) or for home decor here keeps decor inspiration flowing on Hello Lovely!
Hello Lovely is a participant in the Amazon Services LLC Associates Program, an affiliate advertising program designed to provide a means for sites to earn fees by linking to Amazon.com and affiliated sites.