Do summer entertaining tips feel silly at this juncture? Summer 2020 here feels slightly science fictiony and months away from "business as usual." Yet some of us long to gather in small groups safely…which is where this post (sponsored by Wayfair) comes in. Sweet Cozy Moses, wait til you see what I snagged at Wayfair to keep a casual gathering safe and extra simple! 3 Tips for Casual Safe Summer Outdoor Entertaining spotlights a few basics to enjoy friendship and no-fuss food with more caution and less stress.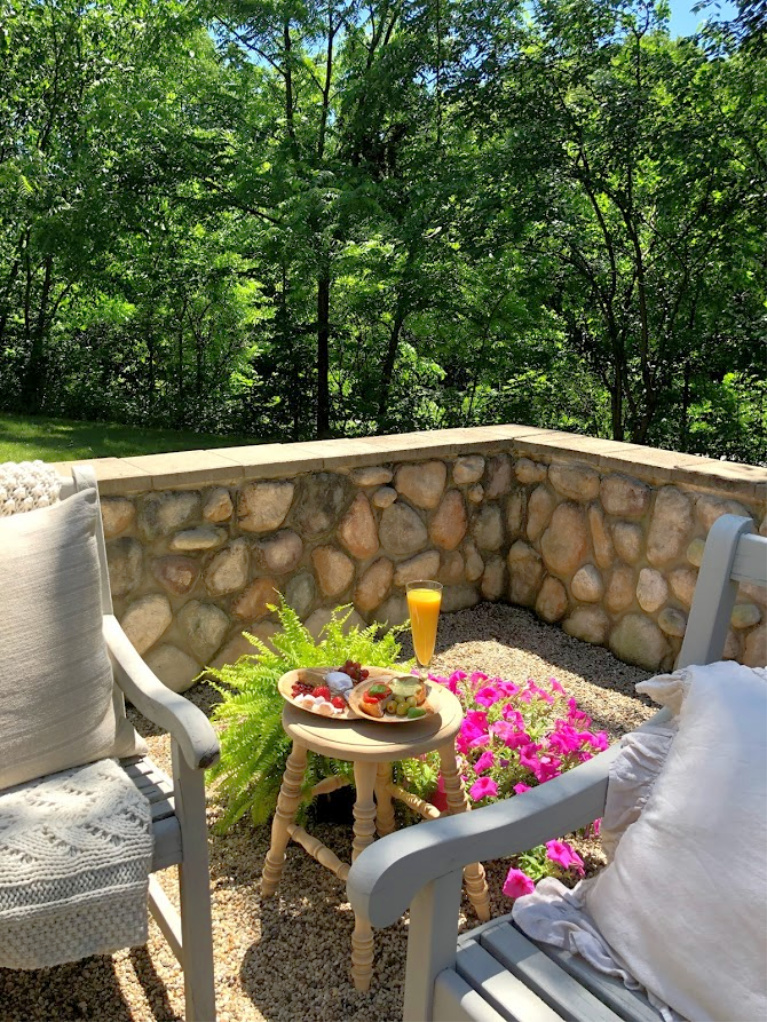 Disclosure: All opinions expressed within this Wayfair sponsored post are strictly my own.
3 Tips for Casual Safe Summer Outdoor Entertaining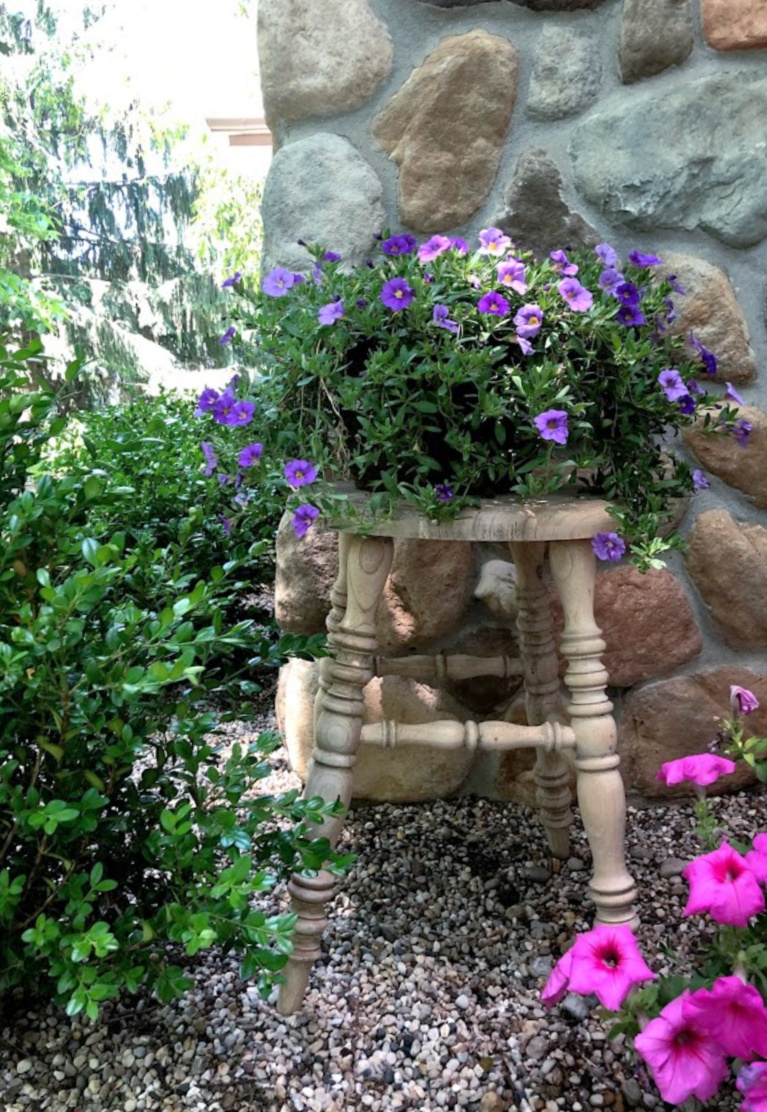 No. 1: Assess Your Space & Think Small
PLAN SEATING & KEEP THE GROUP SMALL. Instead of gathering around a dining table, plan for each guest or couple to have their own cocktail table. In my own courtyard space, I feel comfortable safely entertaining six guests with small tables and mindful distanced seating.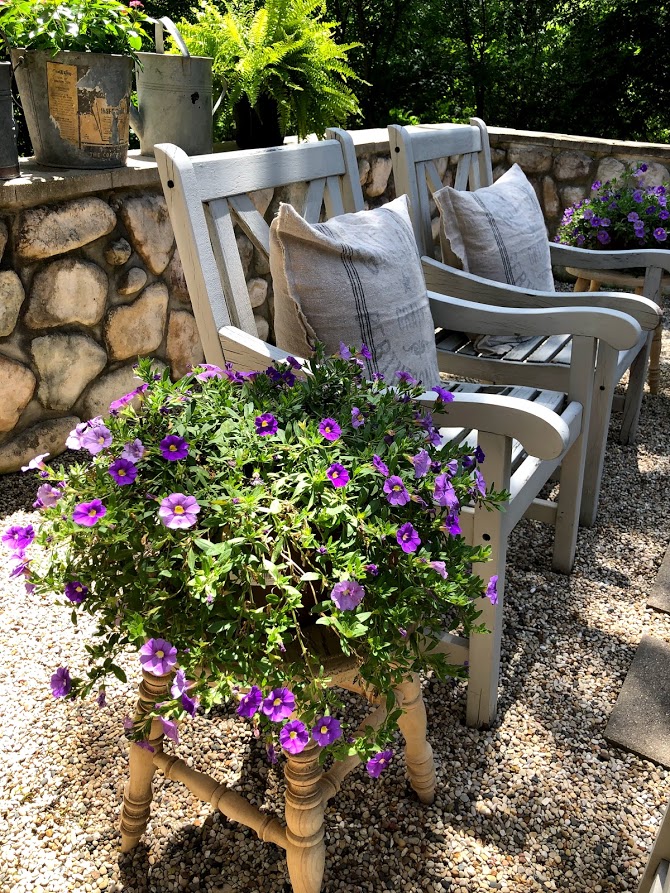 I love how little outdoor garden stools from Wayfair easily double as sweet little tables. Rather than fuss with making the chairs and tables look insta-worthy, prioritize safety and conversational ease. Keep the guest list limited according to your capacity.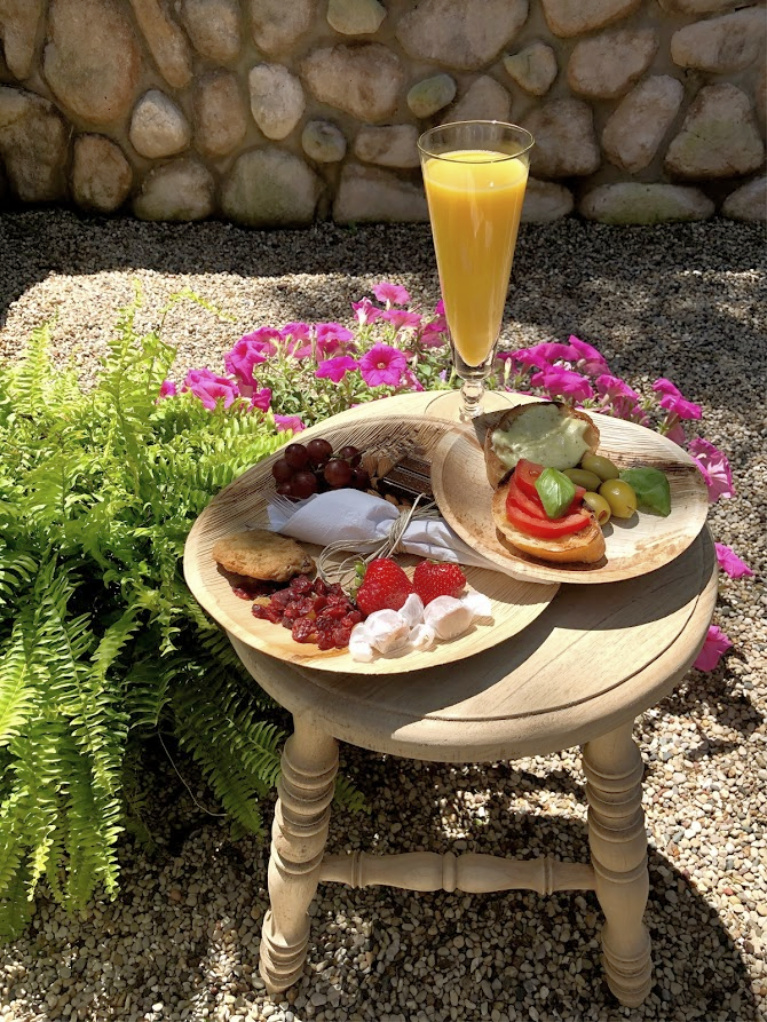 Find a variety of outdoor dining pieces to suit your own outdoor space. Think small even if you have a sprawling deck or patio since you'll also need a plan for guests to use the restroom. Smaller is safer.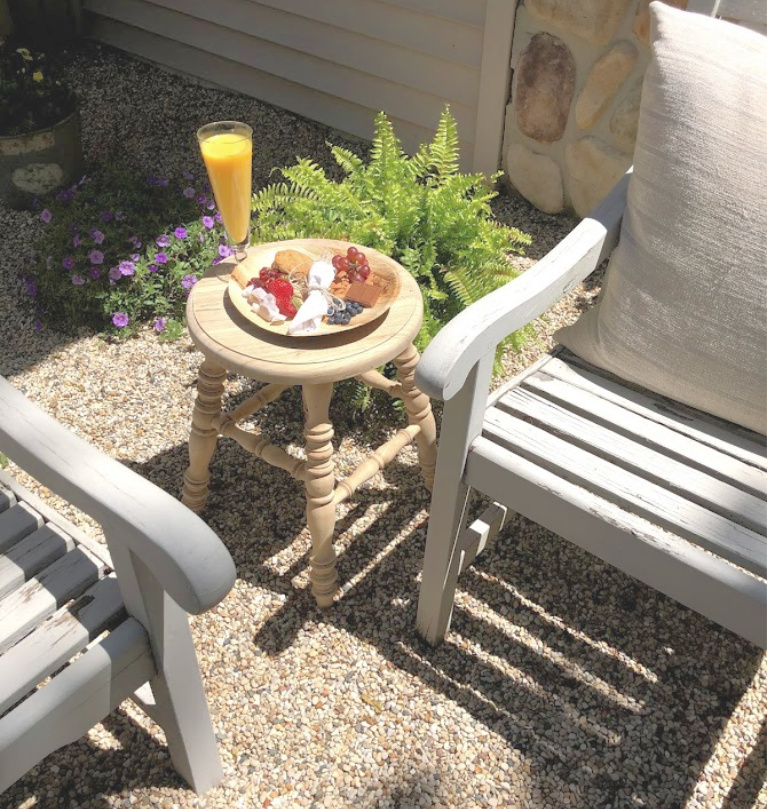 No. 2: Be Transparent With Guests
REASSURE GUESTS ABOUT HOW SAFETY WILL BE HONORED. The invitation should indicate masks are expected as a precautionary measure for infrequent moments of moving about. They can of course be removed when distancing, dining, and conversing. Let guests know there will be: hand sanitizer, no close contact, safe food prep, and also a mindful plan for distancing.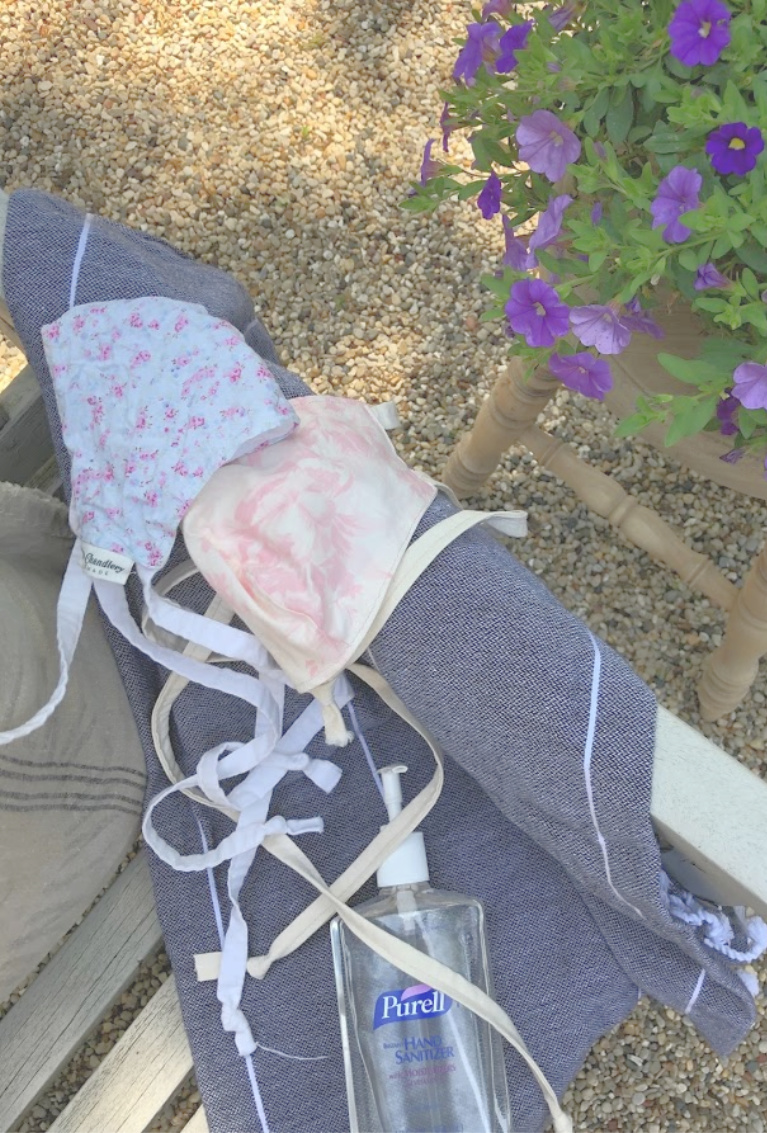 No. 3: Modified Casual Dining
NO BUFFET OR FAMILY STYLE SERVICE. How many times have we hosted a backyard BBQ or party where guests serve themselves or pass around platters? Who can forget pre-2020 giant communal charcuterie boards of glory at cocktail parties? To keep each other healthy, we need easy alternatives.
For example, for a simple brunch or happy hour, assemble mini graze boards on disposable pretty plates just before guests arrive. (In the kitchen, wear gloves and a fresh mask and use tongs for the easy food and drink prep.)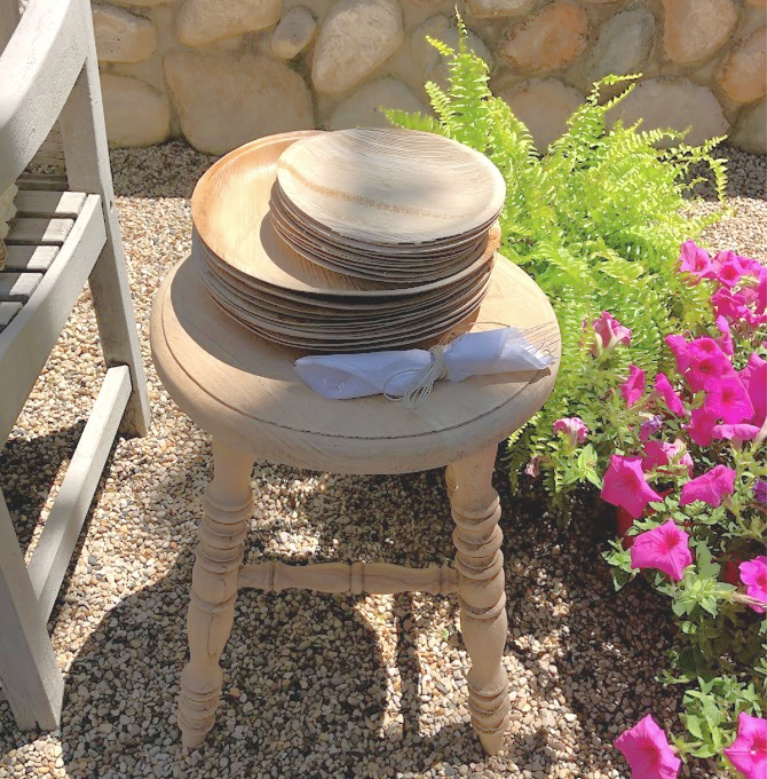 These wonderful palm plates from Wayfair (above) are made from fallen palm leaves and resemble wood boards. Beautifully styled tablescapes and vintage china may be in our entertaining futures; yet for now, these tropical plates keep things safer and far prettier than standard paper plates.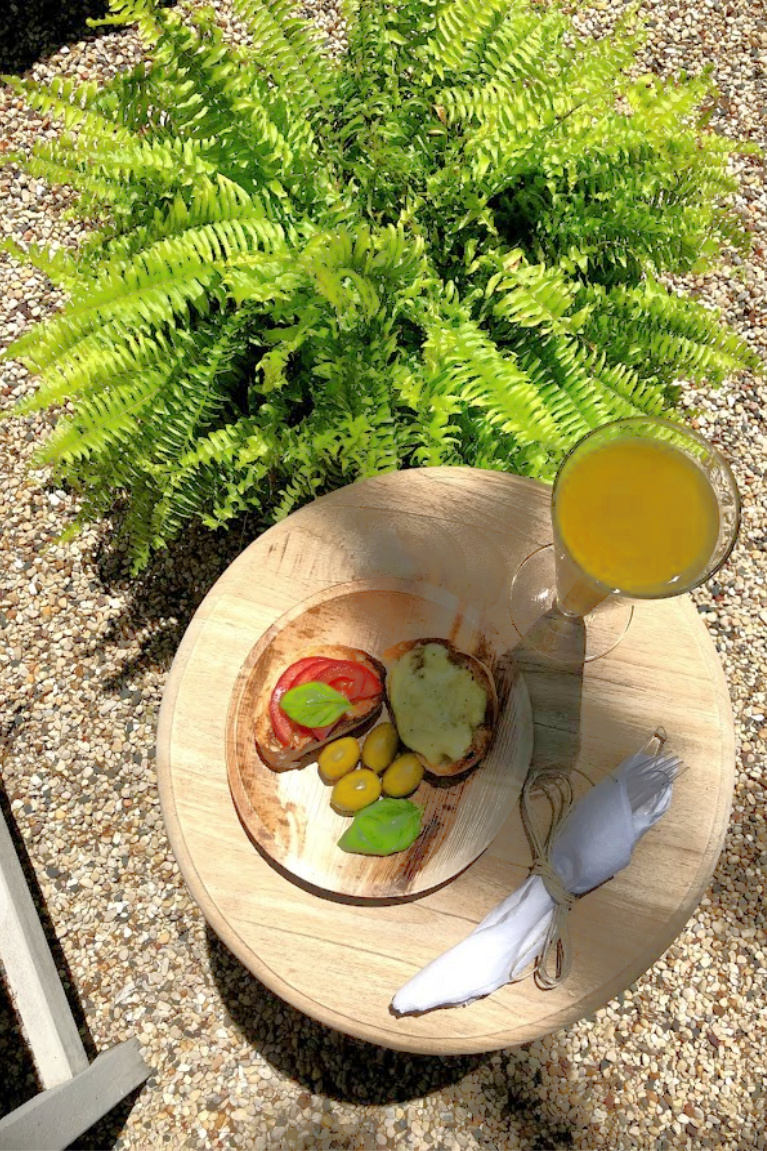 Sweet and savory grazeboards to nibble on are always great for cocktail parties. Serve a variety of snacks that remain delicious at room temperature.
Skip the big community tubs of ice and drinks by letting friends know on the invitation you'll serve a signature drink and they are free to bring their own cold drinks. (Omg, have you seen these cold bags/backpack/chair things?!?)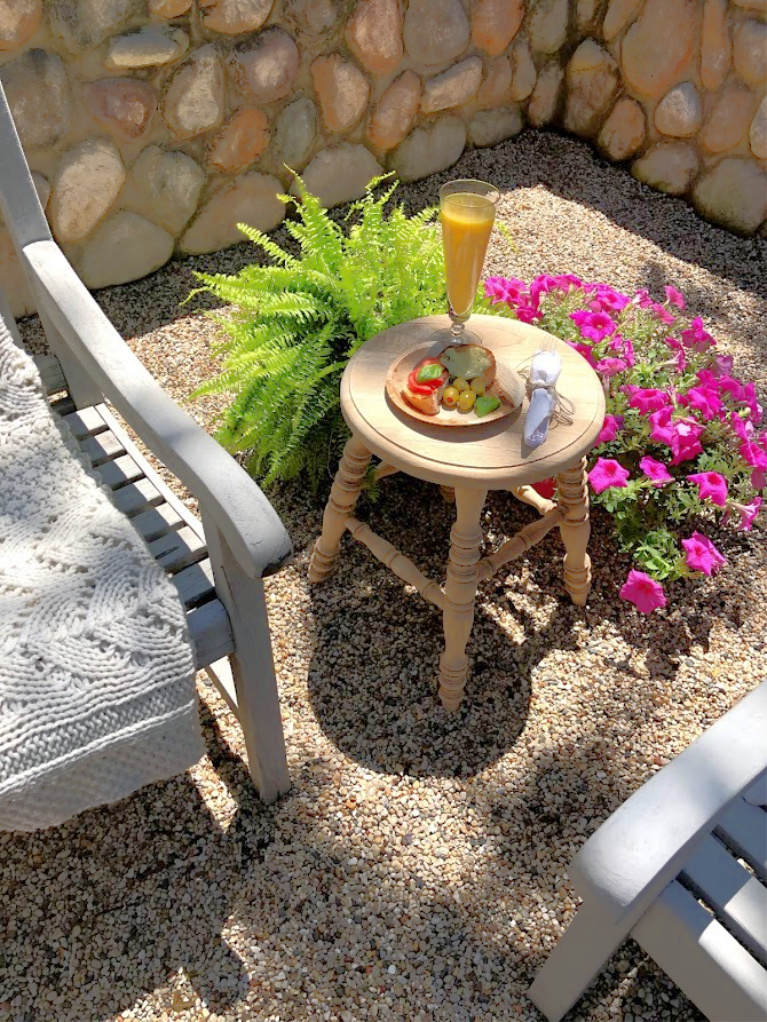 Brunch or Happy Hour Idea
It doesn't get much easier than my easy/easier/easiest Quarantini drink idea which is perfect for a safe summer outdoor brunch or happy hour.
PIN THIS POST to save for later!
The easy version is my Quarantini-Bellini which can include alcohol or not (recipe below).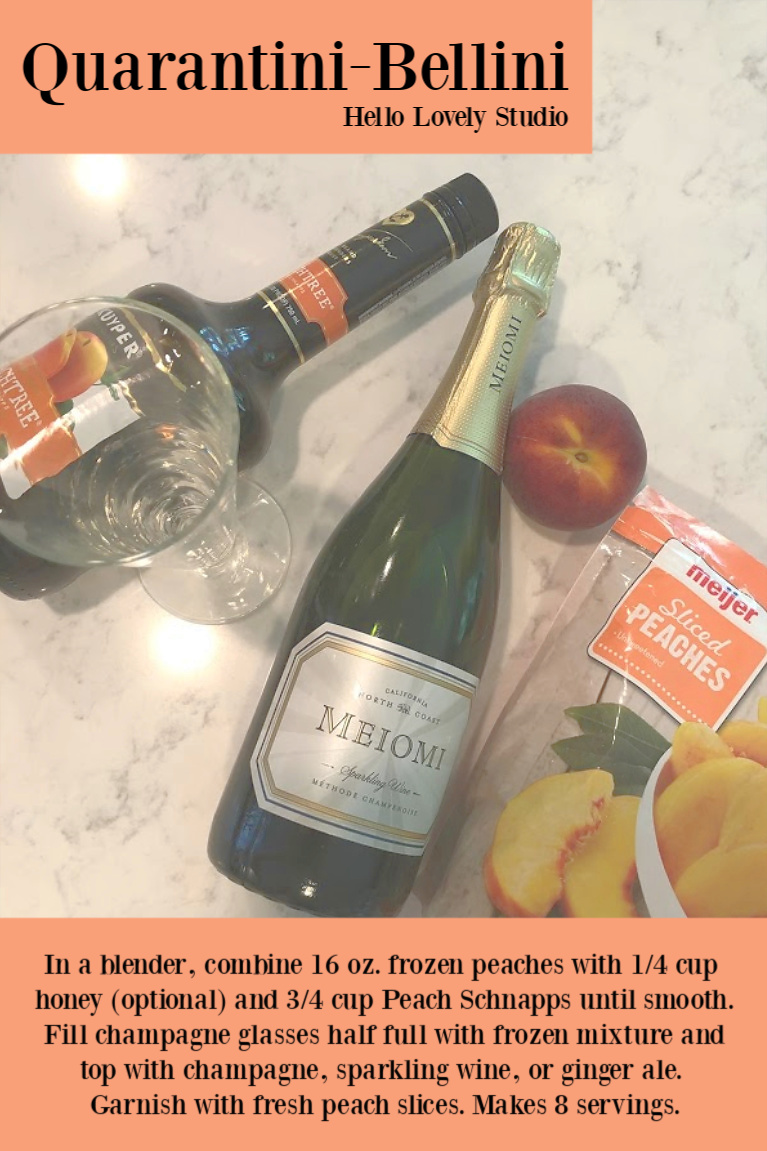 An easier drink alternative is my Dose-of-Mimosa (orange juice plus champagne or ginger ale in a flute).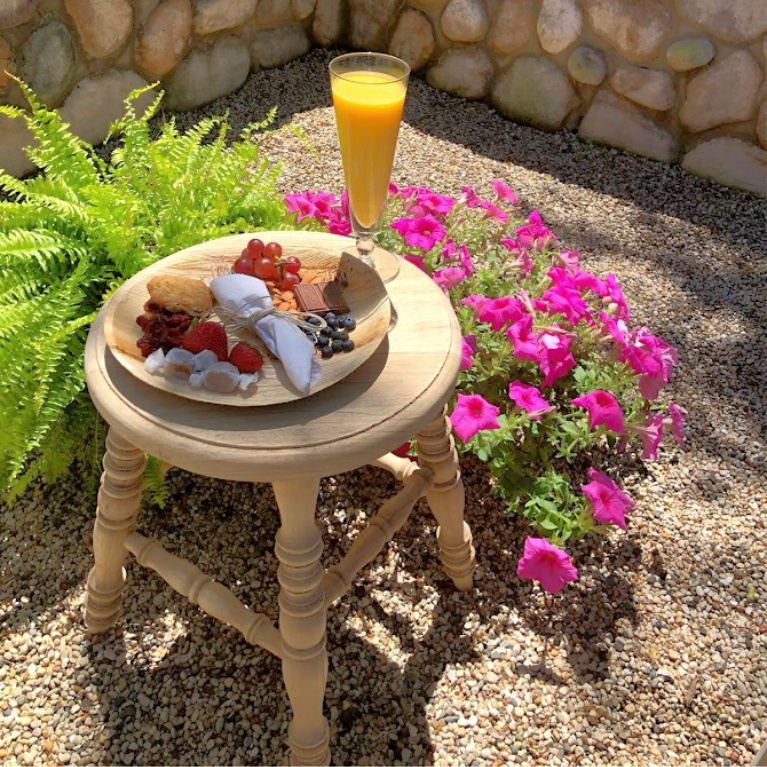 The easiest and healthiest version is what we'll cleverly call Vitamin C Shots (ice cold, fresh orange juice served straight up in pretty glassware).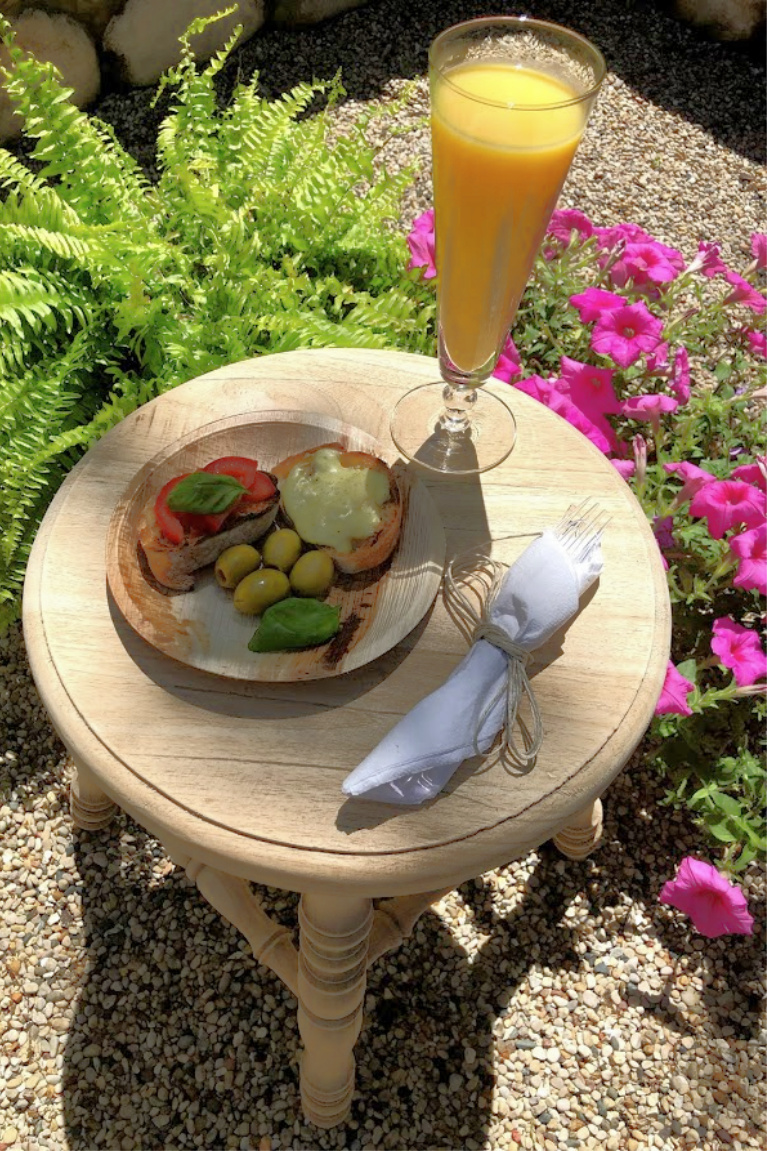 Grazeboard & Appetizer Ideas
You'll find a variety of plants as well as low-fat choices on my grazeboards since my diet is restricted. No grilled steaks at this safe gathering since we also want to dispose of cutlery and plates for safety.
Additionally, this brunch and bubbles style of entertaining is just more "me," and I would feel like an imposter promoting a grill and chill type of gathering.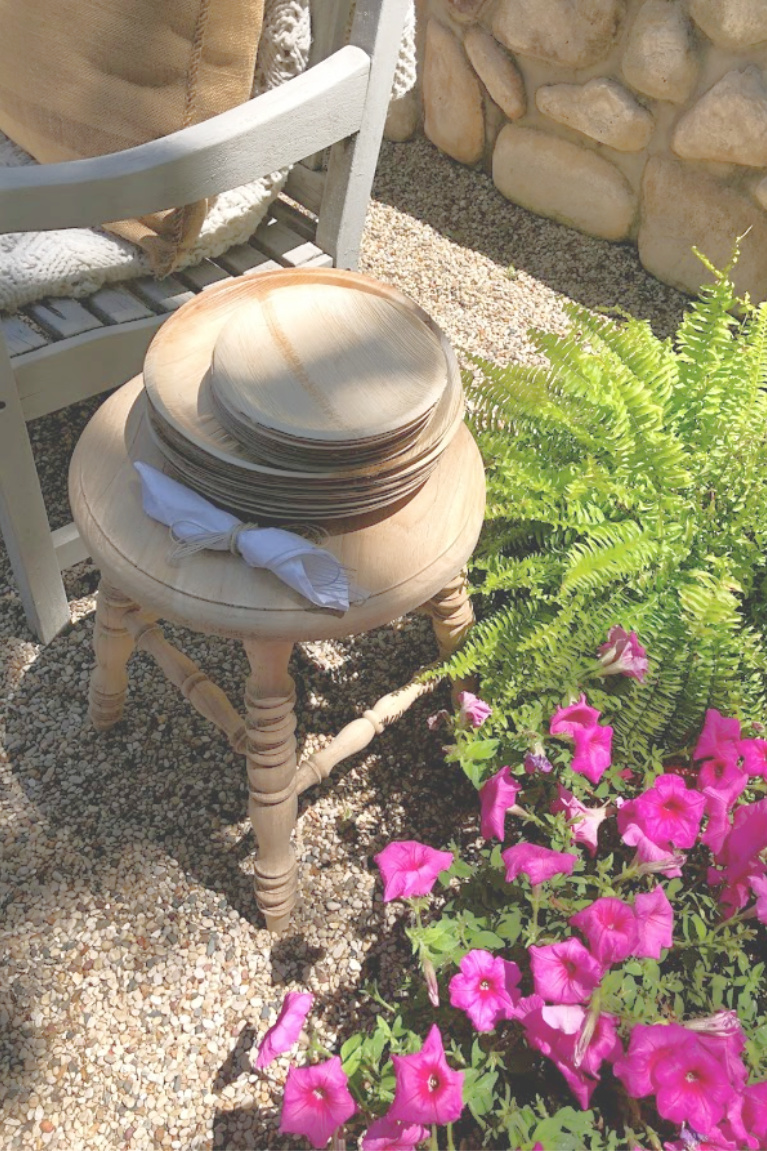 Savory Grazeboard Snacks
Above: the small plate is a mini grazeboard with savory nibbles.
You can serve wedges of cheese and meat, but I made a simple crostini duo. For Brie-Pesto Crostini, add to a small microwave-safe dish: diced chunks of brie (rind removed), an equal amount of low-fat diced cream cheese, plus one teaspoon of prepared pesto. Heat just until melted, then stir and top toasted slices of baguette or ciabatta. (Toast ciabatta slices in toaster so you won't have to heat up the oven!)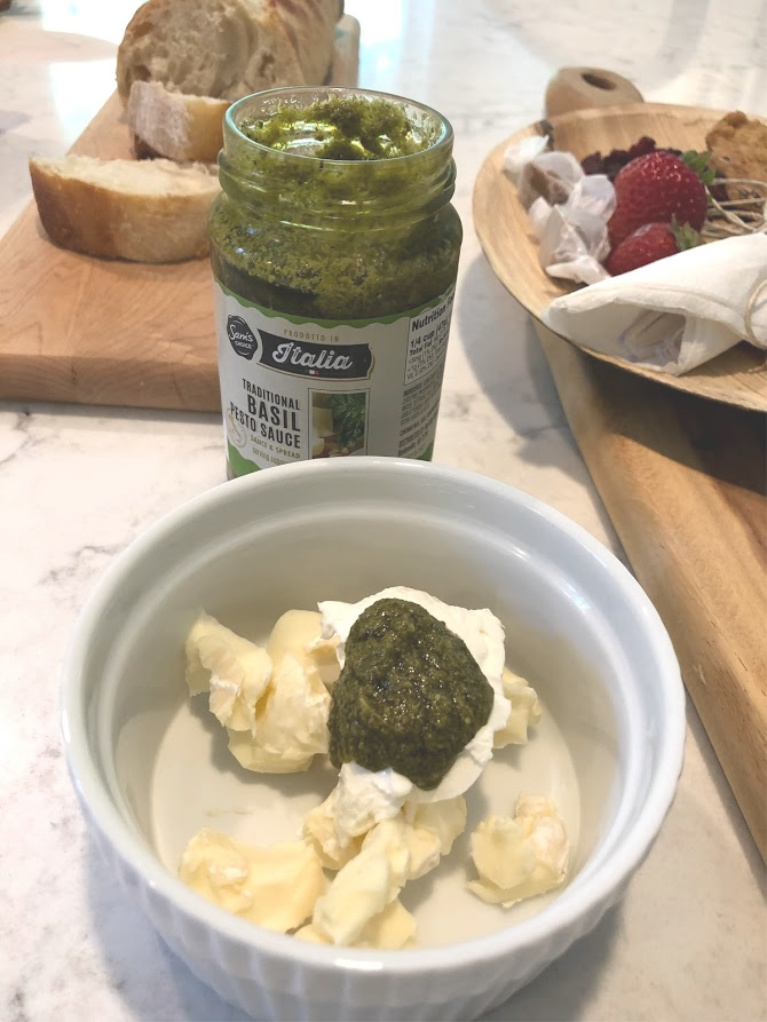 I call the other crostini Vegan Bruschetta since it is missing mozzarella (no boconccini in the entire store…who is hoarding fresh mozz balls for corn's sake!?!). Toast thick slices of bread in the toaster, drizzle with quality olive oil, then top with thin slices of tomato and a fresh basil leaf.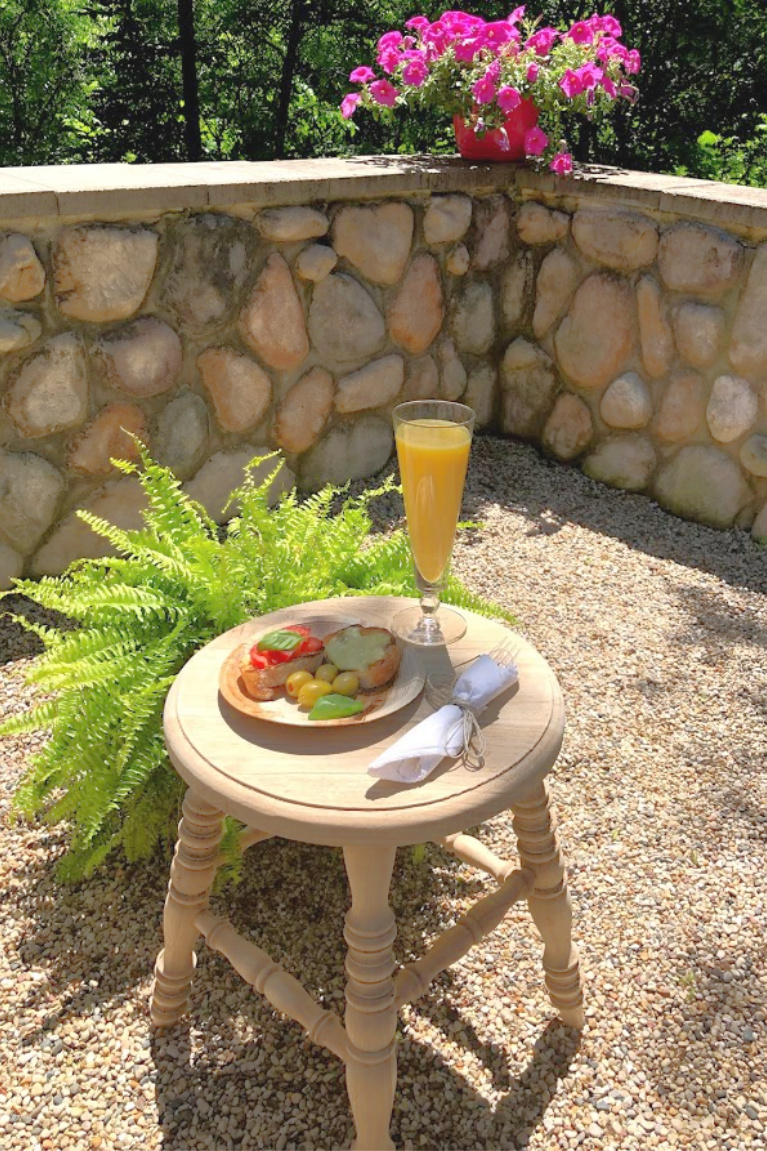 Sweet Grazeboard Snacks
Above: I used the larger sized palm plate for a sweets grazeboard.
Riff on this sweets idea with: fresh strawberries, grapes, blueberries, almonds, dried cherries/cranberries/raisins, chocolate, a gluten-free cookie, and also sea-salt caramels.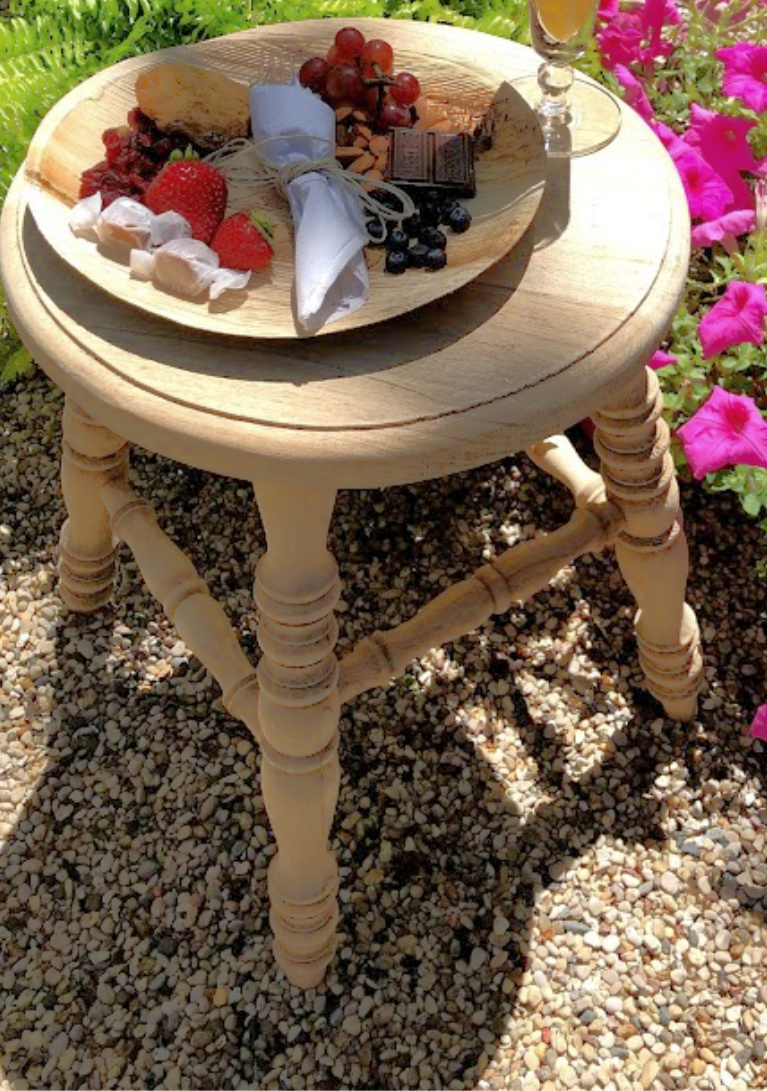 The beauty of these individual grazeboards is (1) the summer warmth means the brie stays gooey and when the chocolate melts on the palm plate? Instant fondue for fruit and nibbles (really!). (2) No cooking or baking (I baked cookies the day before, but you can shop a bakery). (3) No dishing up food or close contact required for guests. (4) These cocktail-friendly snacks are easy to nibble and nosh without a dining table. (5) No worries about keeping food hot or cold…the hostess gets to relax!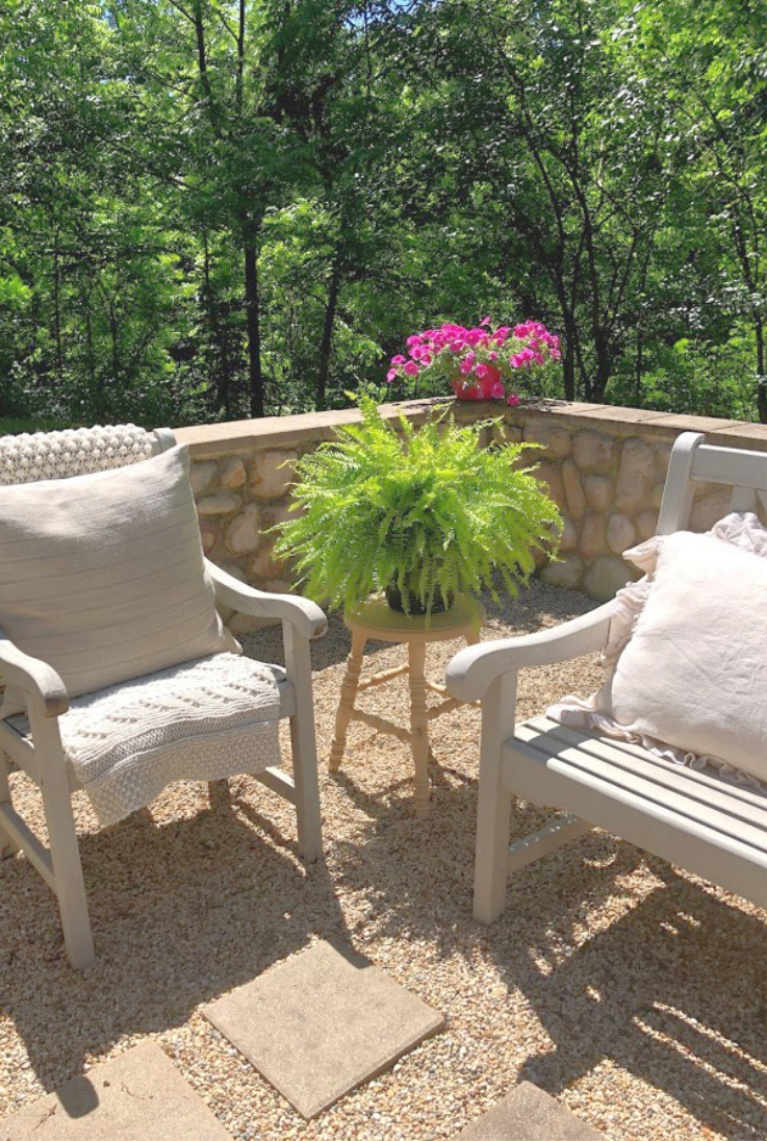 Disposables Keep it Safe
It sure aint pretty, but definitely have a receptacle for everyone to dispose of plates and utensils.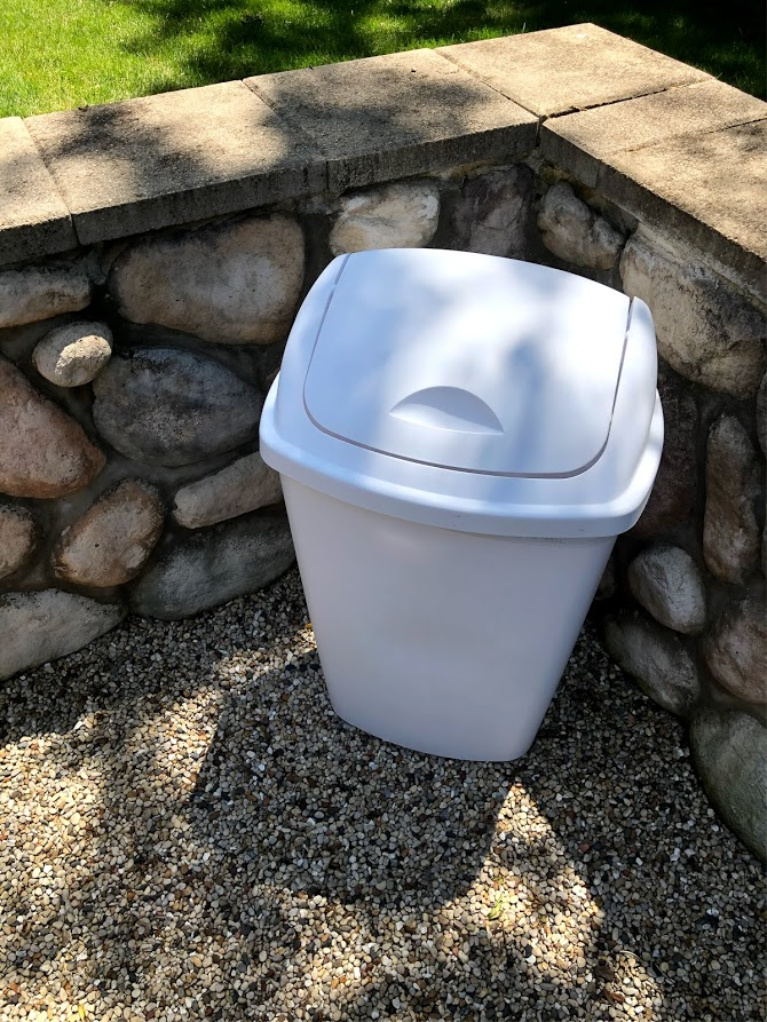 When you aren't entertaining, there are endless ways to enjoy your rustic wood table/seat/planter/stool.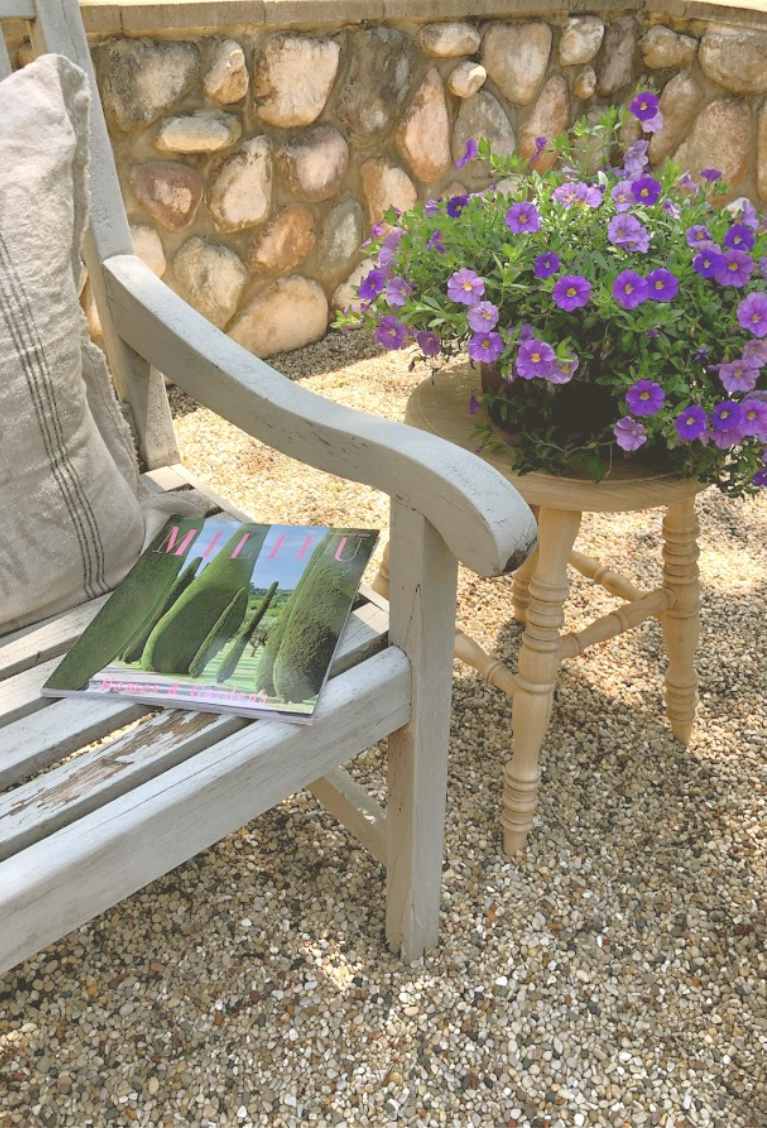 Shop the Post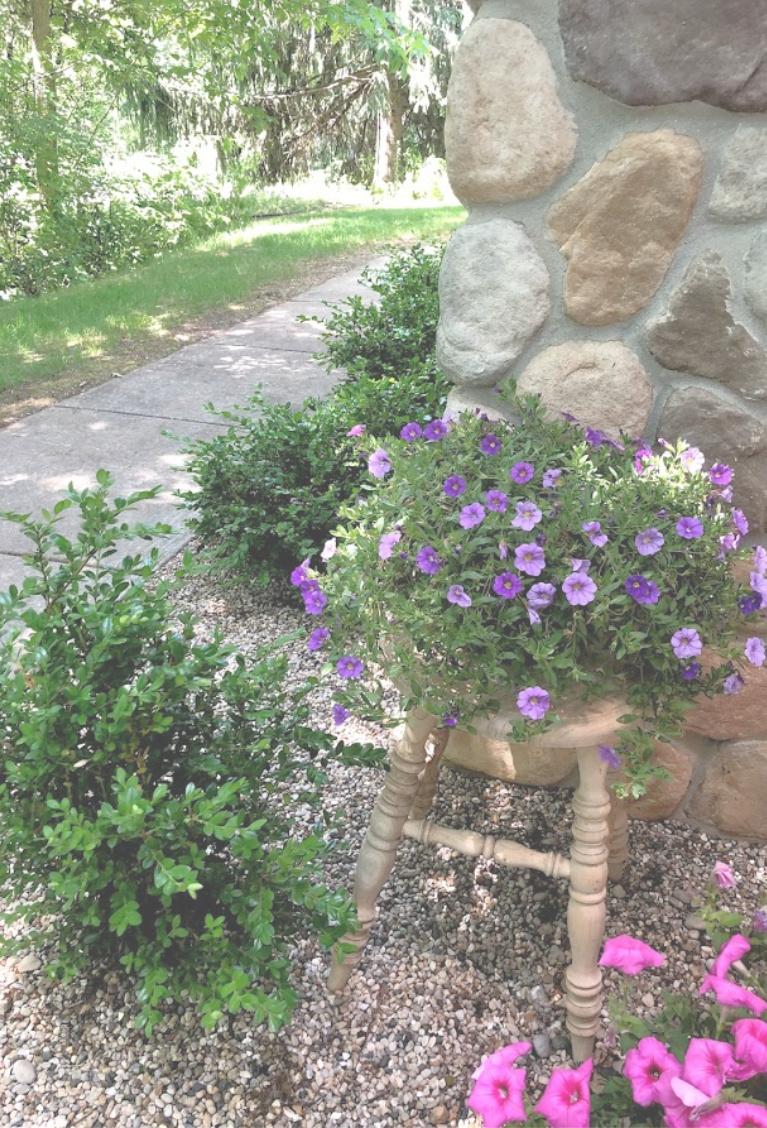 Hope you are finding small ways to stay connected with loved ones and enjoy this very unusual summer.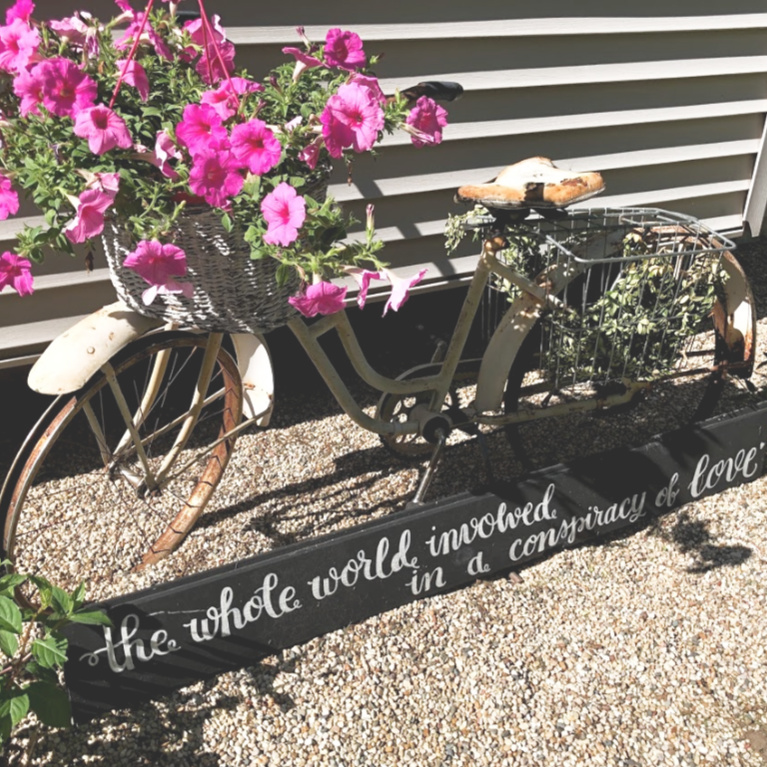 Here are two excellent posts from others with smart ideas for entertaining safely: Host a Safe Get Together and 10 Tips to Keep Summer Entertaining Safe.
I independently selected products in this post—if you buy from one of my links, I may earn a commission.
Peace to you right where you are.
-michele