When we bought our Chicagoland fixer upper in 2015, there were two elements I knew the kitchen design would incorporate: a crisp white palette and an apron front farm sink. As a decor inspiration blogger, I see my fair share of beautiful handcrafted fireclay sinks in a range of diverse kitchens! And I couldn't wait to have my own. Apron Front Farm Sinks: Why I Chose One for Our Classic Shaker Kitchen dishes (see what I did there?) about why this beauteous basin butters my biscuit.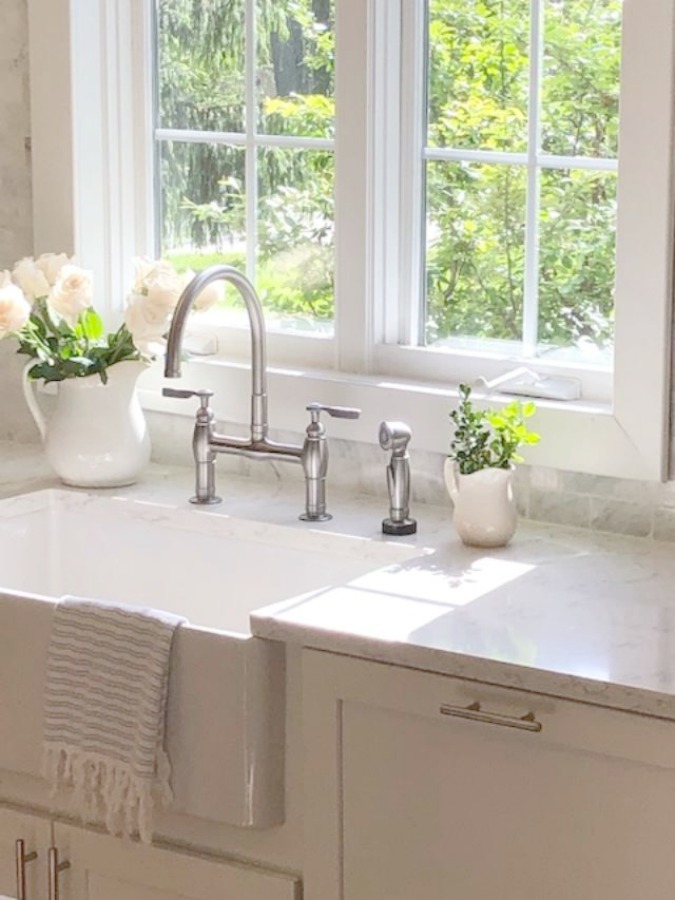 Have questions about living with a fireclay farm sink? You may find the answers in an informative post I recently shared at Kitchen Bath Collection.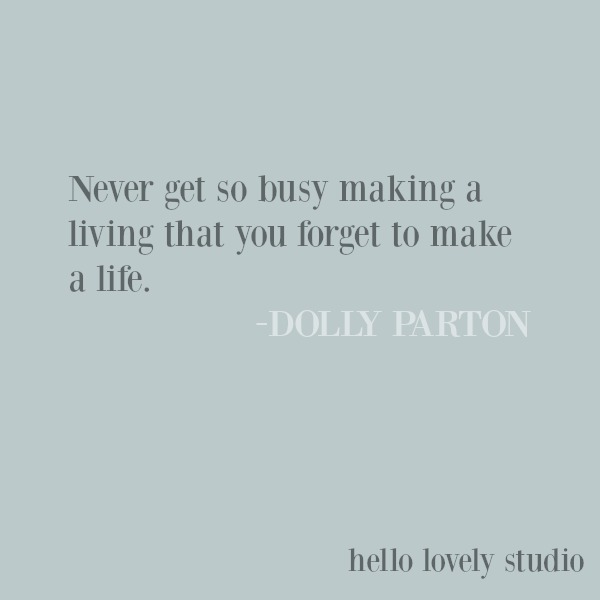 Apron Front Farm Sinks: Why I Chose One for Our Classic Shaker Kitchen
Inspiration from a Modern French Farmhouse Kitchen
Like many of you, I followed the journey of the Giannetti design dream team as they built the European country inspired, patina-perfect, property in Ojai, Patina Farm. Brooke shared details about design elements for their new kitchen, and I paid particular attention to her sink decision.
Here's their kitchen below: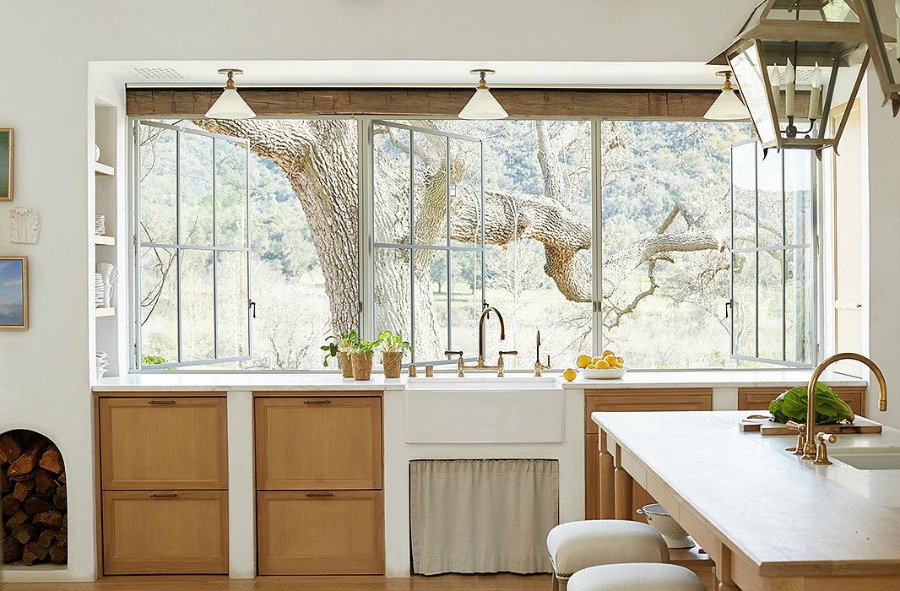 Keep in mind that while I too have a view of mature oaks from my humble kitchen sink window, my forlorn space started life like this: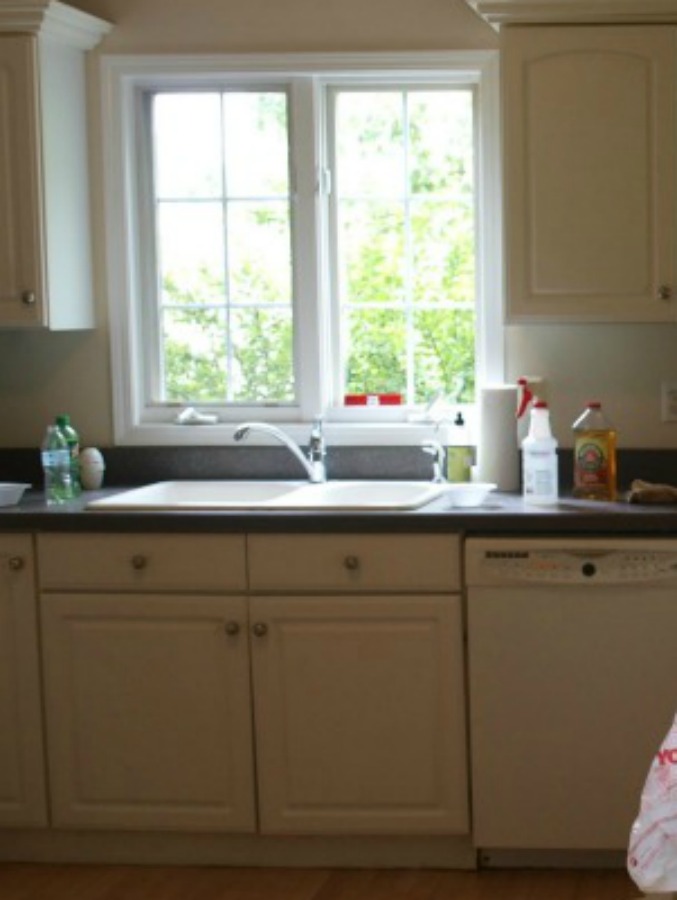 Since Brooke loved her Reinhard farm sink (Signature Hardware), her endorsement was good enough for me so I ordered mine before we designed the kitchen!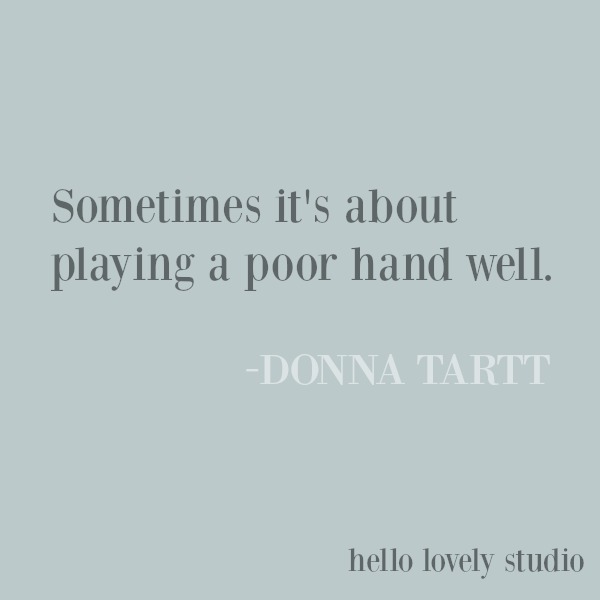 If it gives you confidence too, go with the WWBD (What Would Brooke Do?) approach to your kitchen design…ha!
Here's my sink: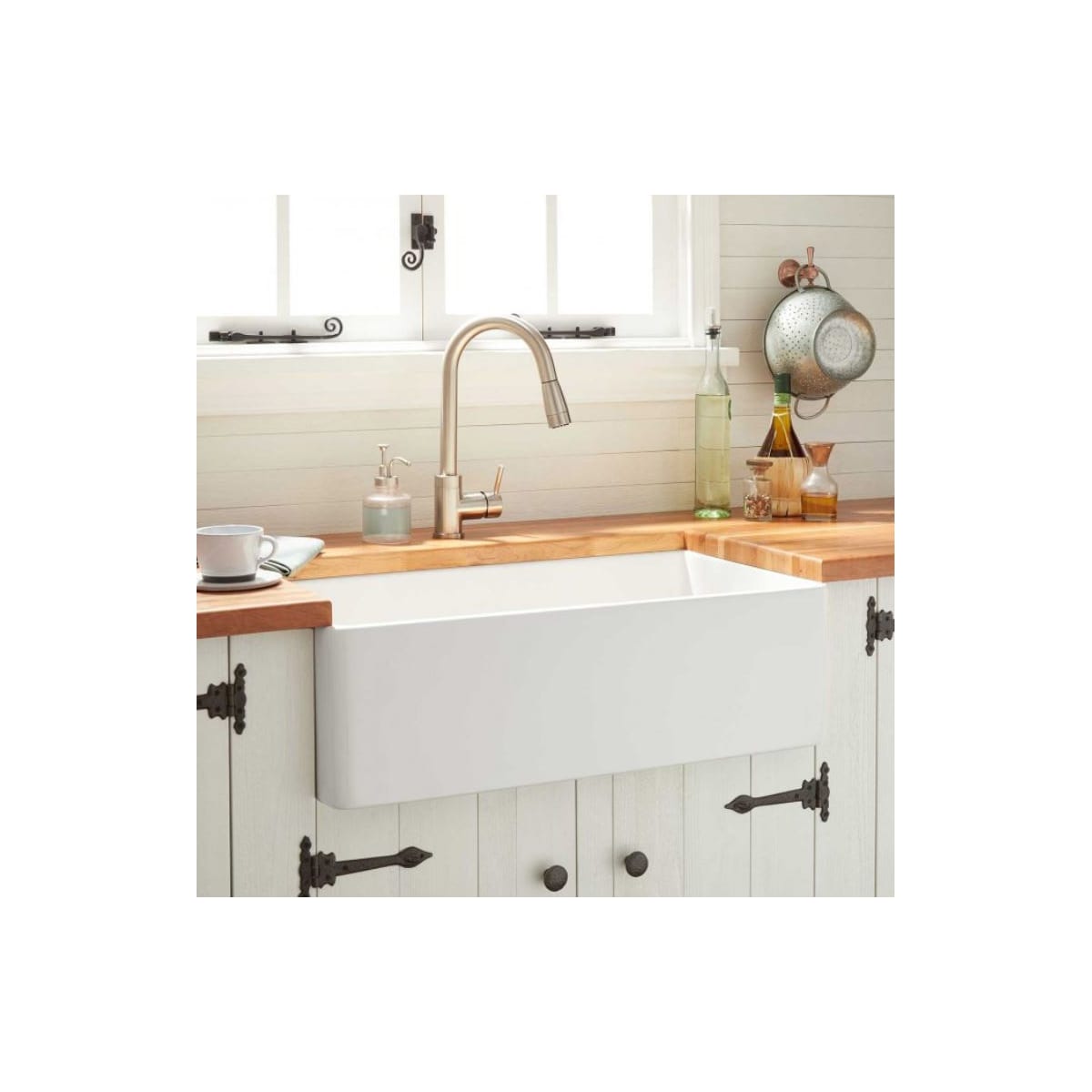 I independently selected products in this post—if you buy from one of my links, I may earn a commission.
Farm Sinks are Earthy
These deep handmade sink basins are made from white clay found only in a few places on the planet; this natural origin appeals to me. I love the thought that my sink is of the earth and how it took several sets of hands to create, finish, deliver, and install it.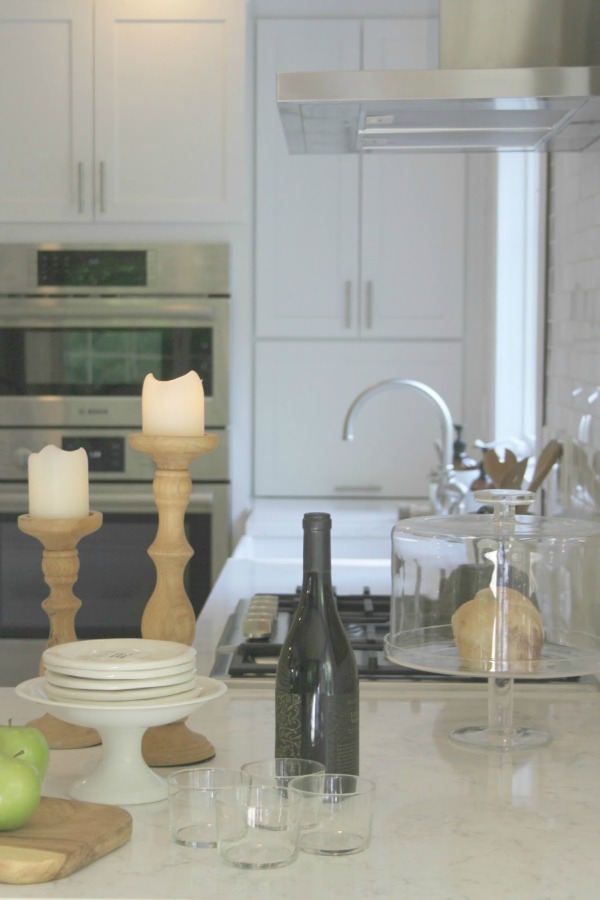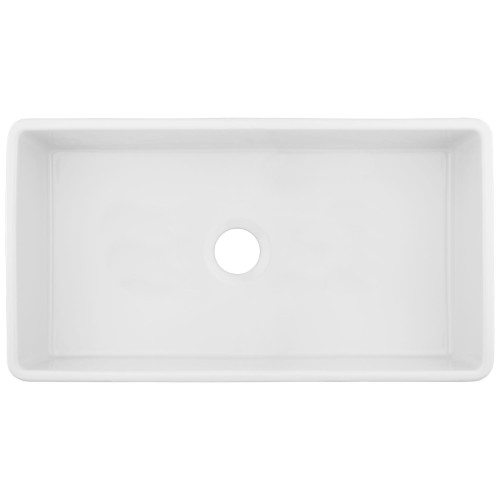 Kitchen Sink With Timeless Charm
Even though fireclay farm sinks are having a "moment," they also have enduring charm and value. Hundreds of years ago, farm sinks showed up in London, and their practicality and simplicity ensures their continued relevance.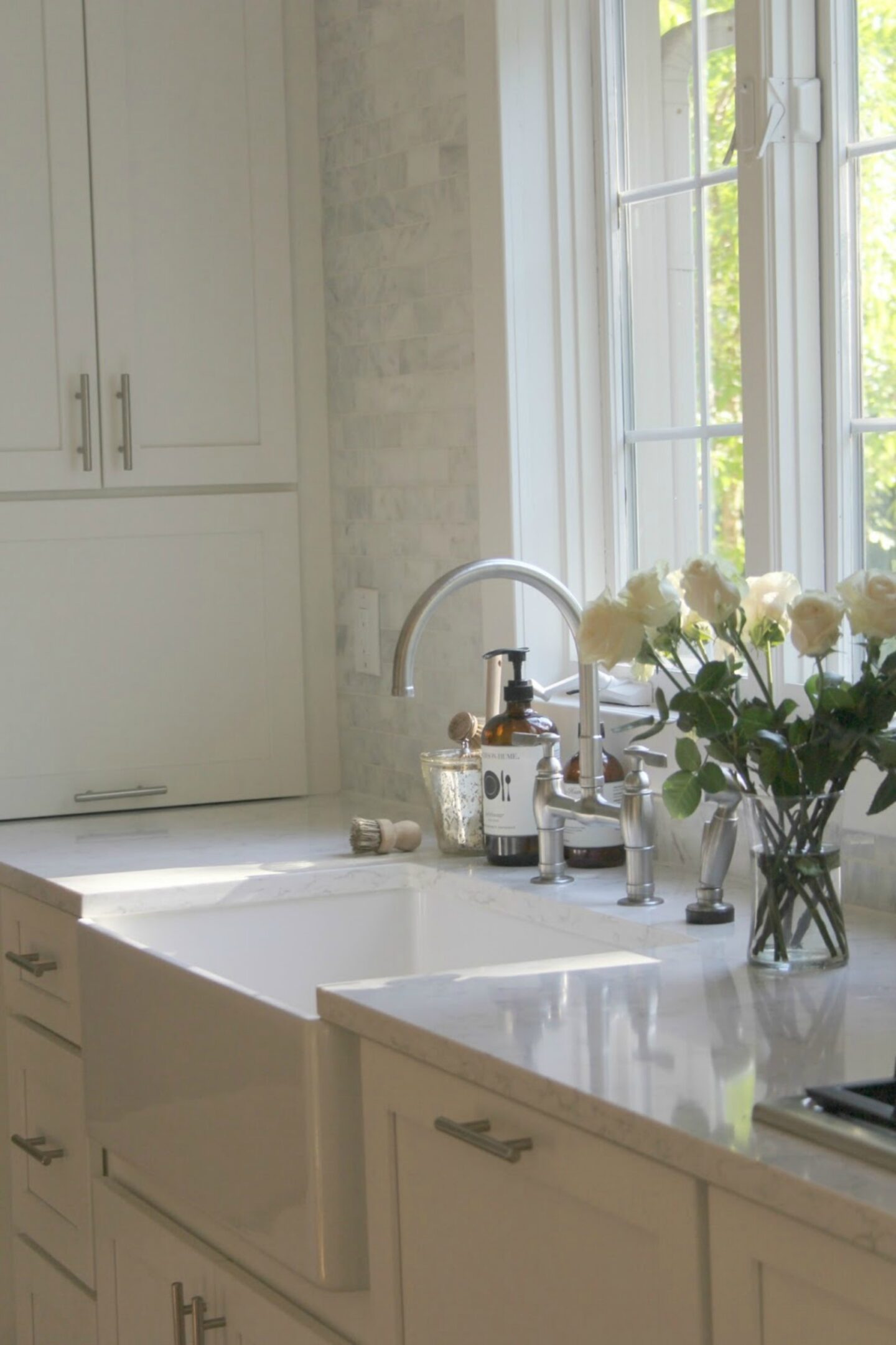 Our kitchen countertops are LG Hausys Viatera "Minuet" quartz which you can learn more about RIGHT HERE.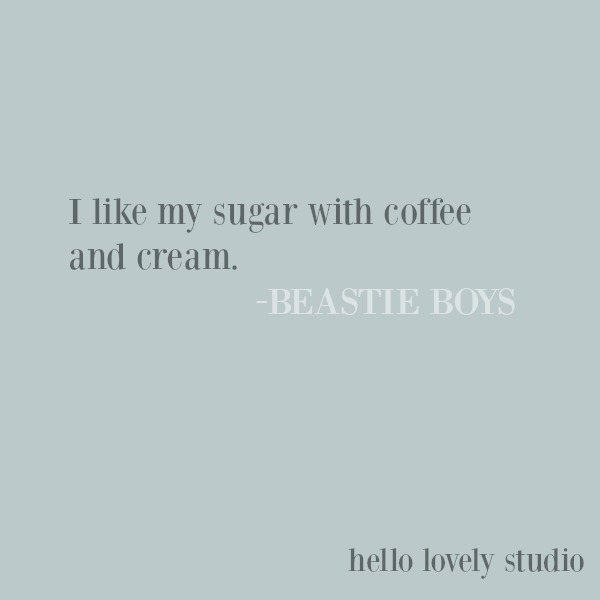 The Farm Sink's Smooth Hand-feel
The white glazed finish of our farm sink is yummily smooth and reflective and something I appreciate daily after living with stainless for so many years. Since our farm sink is put to use multiple times daily, it is truly a blessing which keeps blessing.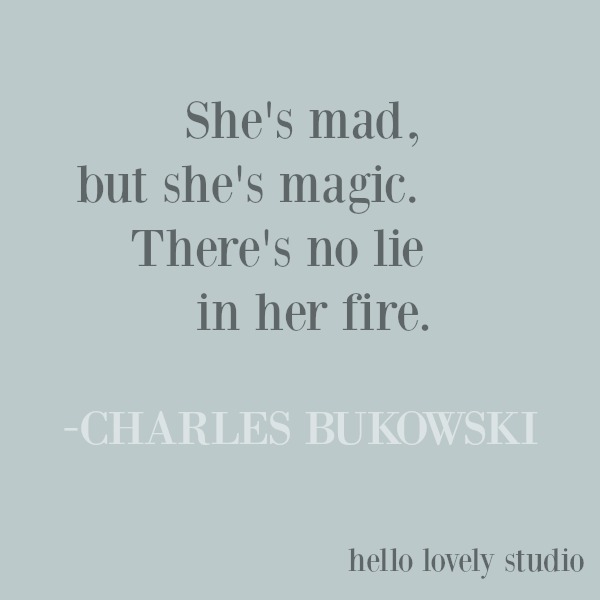 Washing and rinsing dishes is somehow less of a dreaded chore. Baths for a puppy or infant in the kitchen become possibilities. Even mundane tasks such as cleaning vegetables are more pleasant.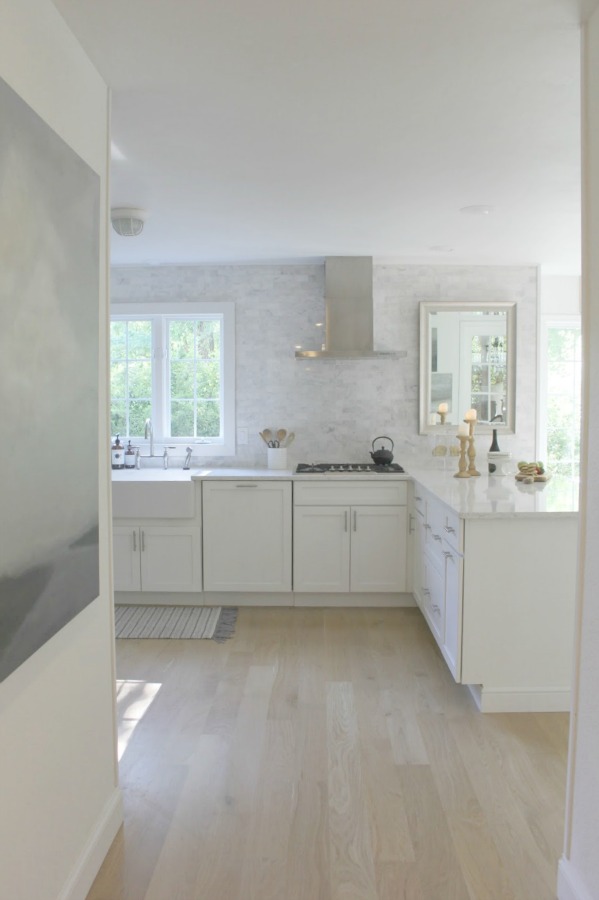 Is a Farm Sink Strong?
After living with a single bowl undermount stainless sink for many years, I was concerned a fireclay sink would be high maintenance. However, this hasn't been the case.
Fireclay is a dense, nonporous material distinctly different from porcelain. What's more, I no longer have to watch scratches collect on the surface as I did with the stainless sink!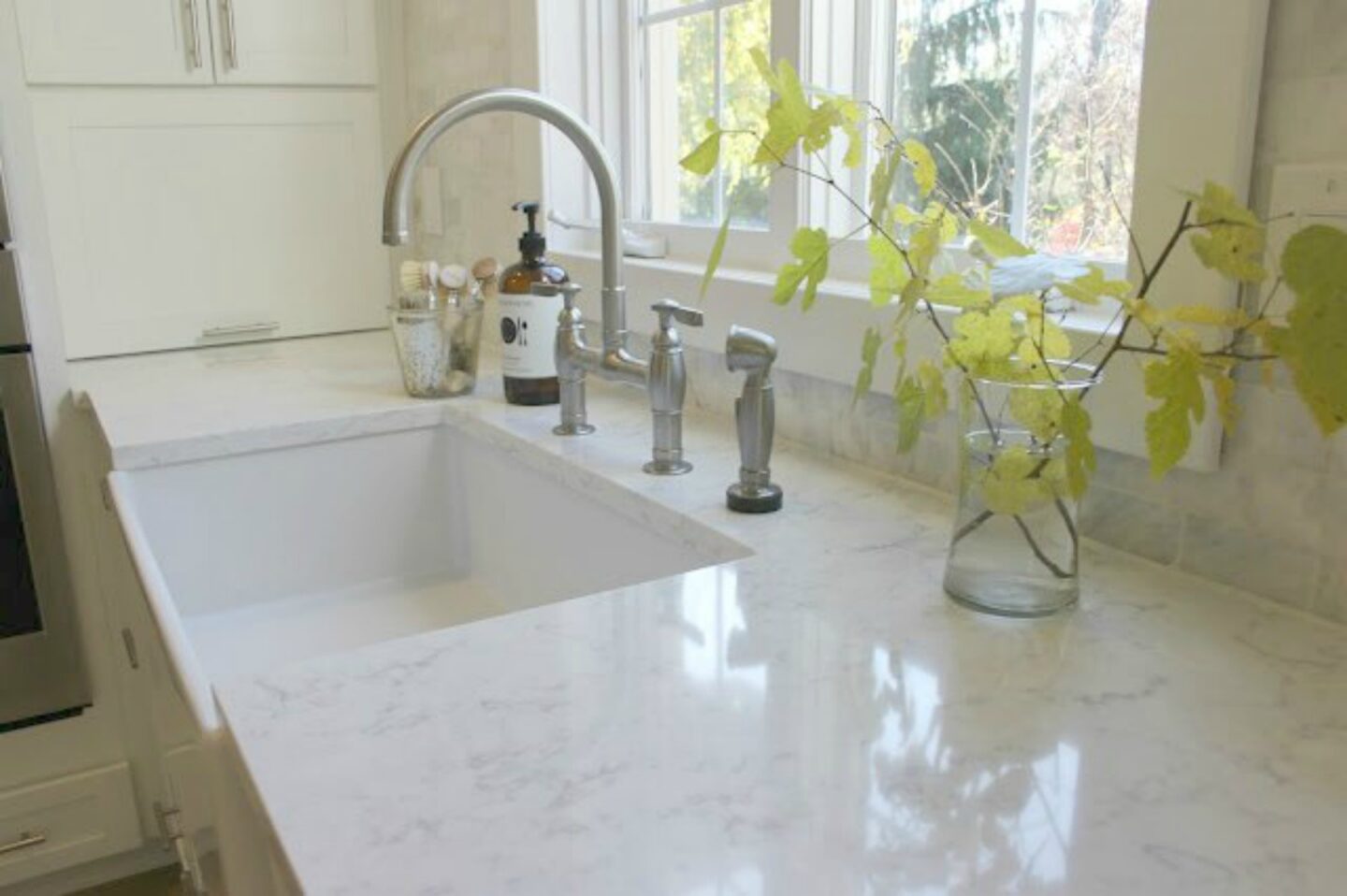 The fireclay sink's hardness is a result of the clay–fired at more than 2,000 degrees Fahrenheit. I don't worry about my sink chipping or breaking as much as the fate of dishes accidentally dropped on the fireclay's hard surface.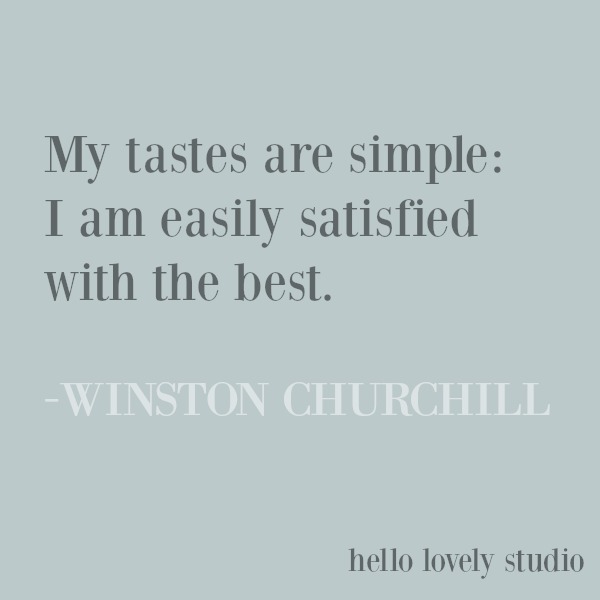 (From my research on farm sinks, the quality varies across makers and brands. Do bear in mind my review reflects experience with the Reinhard model. )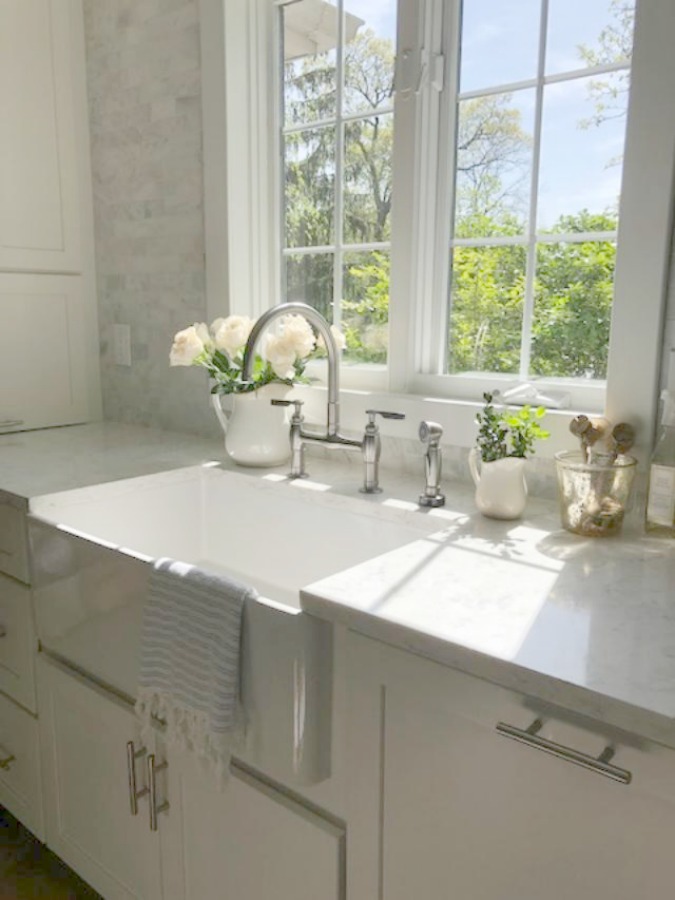 Farm Sink as Focal Point
While the kitchen sink isn't typically regarded as a focal point or art object, a fireclay sink can certainly become one.
In my own kitchen, it glimmers in streaming sunlight.
It also beautifully breaks up a run of base cabinetry.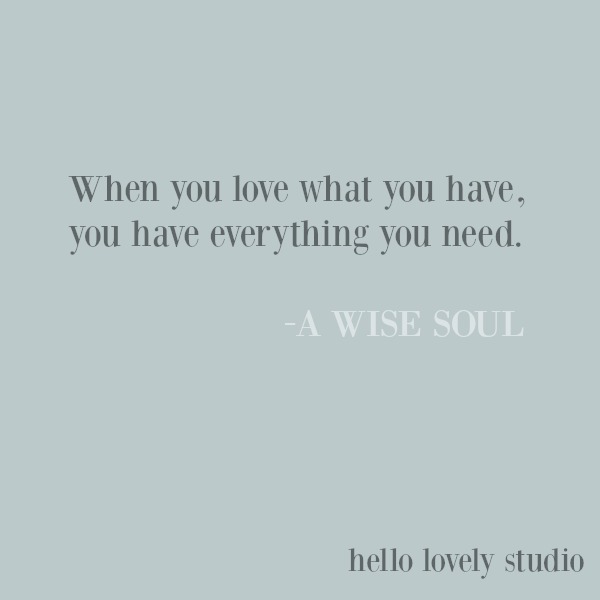 Additionally, the sink introduces a reflective surface… harmony for the melody of matte Shaker cabinetry.
In spite of how it sings in the design, the sink doesn't overshadow the rest of the kitchen (being the understated diva she is!).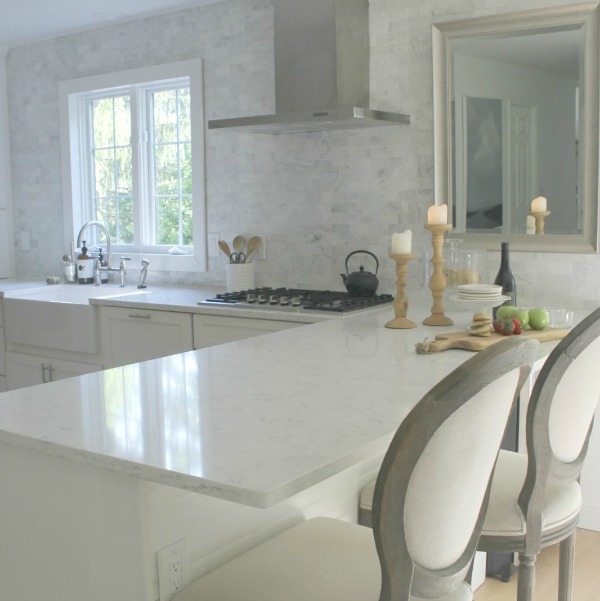 Nostalgia Factor
For lovers of vintage charm like me, a fireclay farm sink delivers. It pulls at the heartstrings as a remnant of the past.
Since I admire a mix of modern and old, the relationship of the old school sink with modern appliances (like the stainless 800-series from Bosch) just works. (FYI…the upper oven is not your mama's microwave…it bakes, broils, convects, and can probably do our taxes.)
I hope these reflections help you in case you are considering a farm sink for your kitchen design. Do get in touch or leave a comment if you have any questions.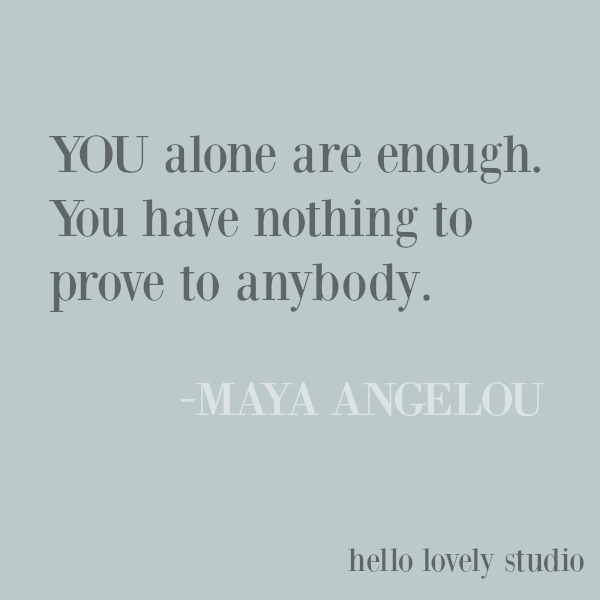 Tap Play to Tour an Inspiring Home!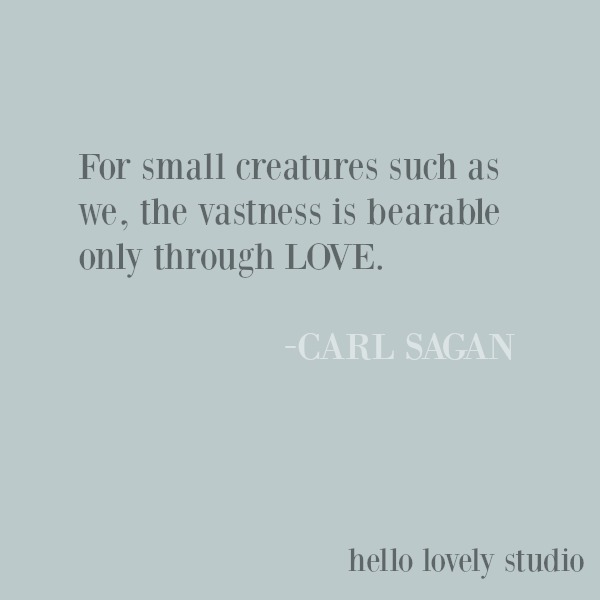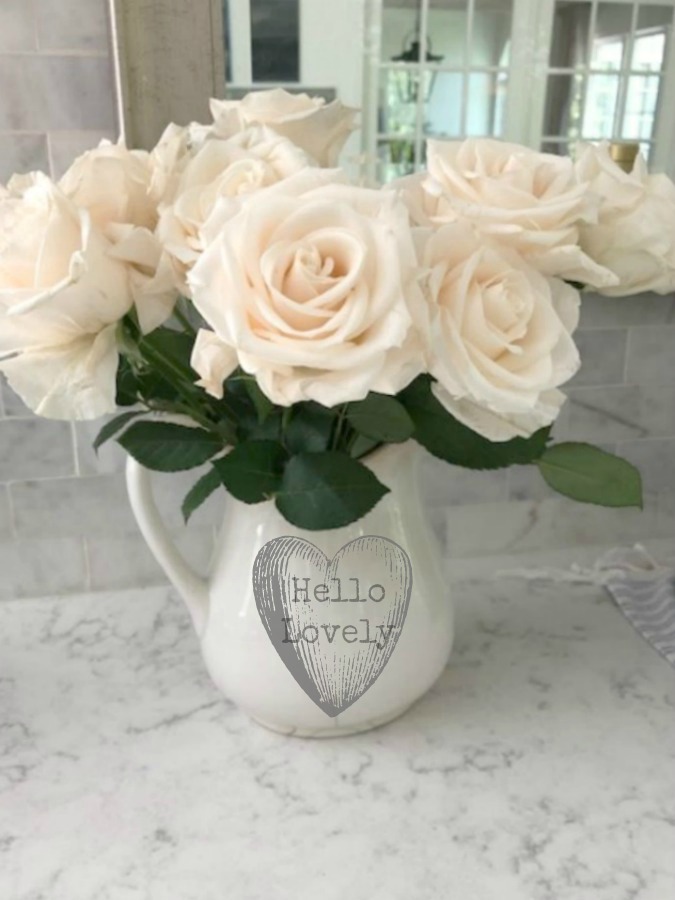 In the mood for LOVE QUOTES to pin in this season of hearts? MOSEY OVER HERE!
I independently selected products in this post—if you buy from one of my links, I may earn a commission.
Peace to you right where you are.
-michele
Shop for items you already intended to buy on Amazon RIGHT HERE (not just items in posts), and also find home decor here to keep decor inspiration flowing on Hello Lovely!
Hello Lovely is a participant in the Amazon Services LLC Associates Program, an affiliate advertising program designed to provide a means for sites to earn fees by linking to Amazon.com and affiliated sites.