It's that time of year again where I feel motivated to get my interiors organized and spruce up rooms, giving them a deep clean. Some of those rooms need to be painted as well, and the DIYer in me sees the projects as a way to get a workout and pay myself. Time to Paint Your Walls? Here's a Refresher to Demystify the Process.
I independently selected products in this post—if you buy from one of my links, I may earn a commission.
Time to Paint Your Walls? Here's a Refresher to Demystify the Process
Should You Do the Paint Job Yourself?
Even though I may not have the steady hand of a professional painter, I actually enjoy the process of painting. It is gratifying to improve the look of a space without shelling out a ton of cash. Plus, you can get the job done in a relatively short time.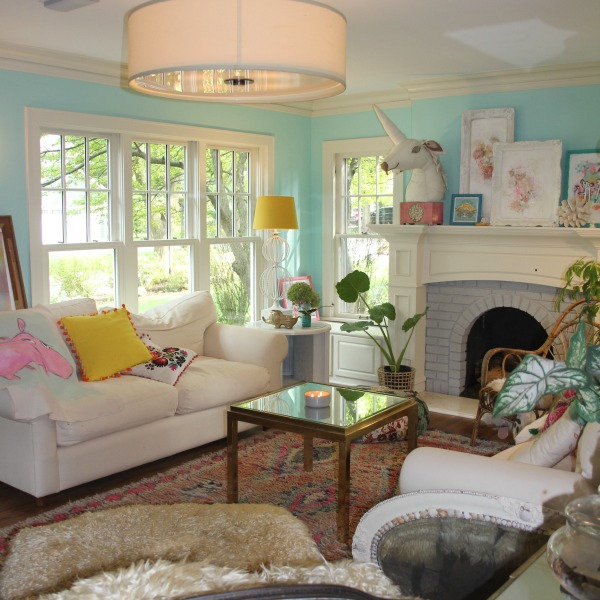 Paint Color Ideas
Sometimes the hardest part about getting started is feeling confident about color choices. For ideas, search "paint colors" in the search box to discover posts on the topic. Here are some trusty neutral colors that seem to work in a variety of spaces.
White Paint Colors
Warm Gray Paint Colors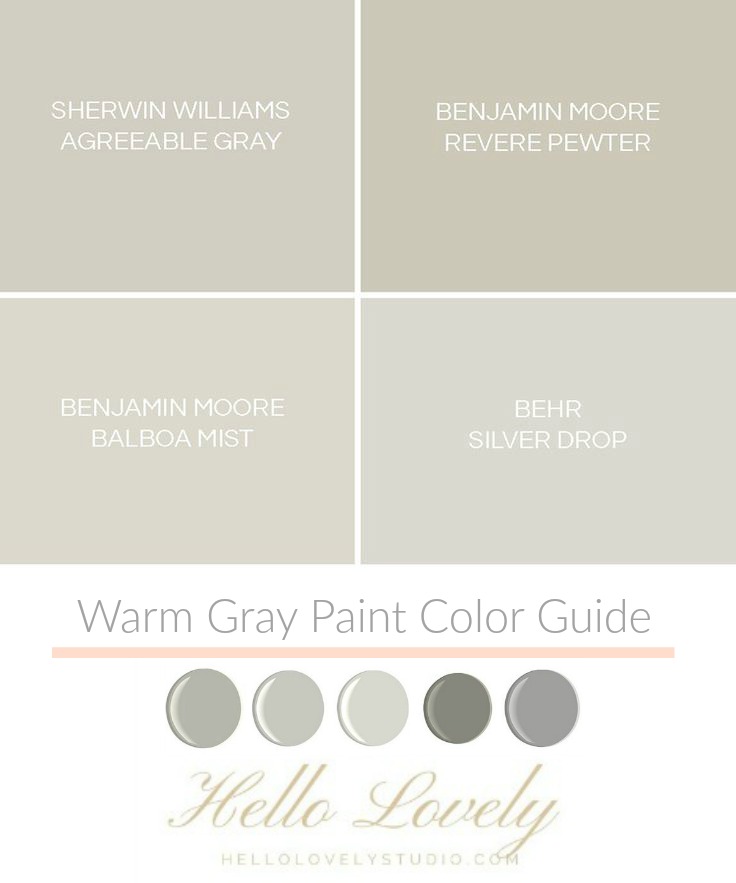 Bright White Paint Color Idea
Benjamin Moore's base white (known as "White") that is used to tint other whites is what I have used throughout most of our home. By sticking to one color, there's a feeling of cohesiveness and when it is time to touch up walls, it's a very simple process. A white like this one is very cool and without undertones.
The Ease of a Base White
Don't just take it from me – designer Leanne Ford of Restored by the Fords also loves using base whites that you can grab right off the shelf and skip all the mixing. If you like Home Depot, here's a possibility…and keep in mind you can order sample sizes online from Home Depot with free shipping.
3 Reasons to Hire a Pro
Your Short on Time. If you don't have the time or your time is too valuable to spend up on a ladder, hiring a pro can save time and be money well spent.
2. Safety First. Interior painting is physically demanding and requires a bit of steadiness so if you have issues such as vertigo or tremors, it may be wise to hire someone.
3. Architectural Considerations. With lofty ceilings or excessive square footage to paint, it may be wise to turn to a team of professionals. The sheer cost of renting scaffolding and the proper equipment may be steep. Take it from someone who has experience with DIY and scaffolding…landing in the ER will seriously slow down your progress!
Paint More Like a Pro
Prep the room by removing furniture if possible. Also remove lamps and objects or move them away from walls. Removing outlet and light switch plates will save the labor of taping off those areas.
Prep the floors by covering them with a dropcloth.
Prep the walls like a professional. Repair wall damage, cracks, and holes with joint compound or spackle. Allow repairs to dry completely before sanding them smooth. Remove any dust by wiping down and vacuuming wall surfaces.
Tape areas that aren't to be painted. With painters tape, mask off areas such as trim, light fixtures, etc.
Cut in then roll on. Cut in with an angled 2 1/2″ or 3″ quality paintbrush. Use light pressure and smooth strokes, moving around the room and along the edges as fast as you feel comfortable, keeping a wet edge. First cut out the wall – ceiling, then corners, then around outlets, then windows, then vents, and then the wall – floor. When the room is cut in entirely, you're ready to roll. Start at the top, working your way down. Load paint on the roller and roll it in a W pattern on the wall. Then fill in that W area with paint, working quickly and retaining a wet edge as you move along the wall.
Did You Miss a Spot?
If you notice you missed a spot, let it dry, keep moving, and return to it later to touch it up.
4 Painting Hacks to Try
This is Tres Tray Smart. Lining your paint tray with a disposable insert, aluminum foil, or a plastic bag will yield easier clean-up and less paint down the sink drain.
2. Double Duty Gloves. Disposable gloves will help you avoid messy hands and also provide a way to store paint brushes you don't want to dry out. 
3, Happy Lungs. Don't forget a mask to protect yourself from fumes and toxins…your lungs will thank you.
4. Borrow This from the Laundry Room. For easier paint brush cleanup, add fabric softener to the water in which you soak brushes to prevent dryness and hardening of the bristles.
Accidents Happen!
We're only human. I once knocked over a gallon of paint and have never been soooooo glad my drop cloth was hardworking and high quality! Not a drip of paint bled through to the creamy porcelain tile floor!
How about you…any painting mishaps or painting plans in your near future? Easiest way to see if a color is right? Order samples to be delivered to your door with Samplize (a peel and stick sheet of "paint" to stick on your wall and easily move around to other walls!).
Peace to you right where you are.
-michele
Shopping for items you already intended to buy on Amazon RIGHT HERE (not just items mentioned in posts) or home decor keeps decor inspiration flowing on Hello Lovely!
Hello Lovely is a participant in the Amazon Services LLC Associates Program, an affiliate advertising program designed to provide a means for sites to earn fees by linking to Amazon.com and affiliated sites.