To find beauty in imperfection…within unconventional objects and places, takes a discerning, lovely eye. To celebrate such beauty…to elevate it, requires a joyful spirit. To invite others to join the feast and thereby discover the treasures of the tumbledown, demands a gracious heart.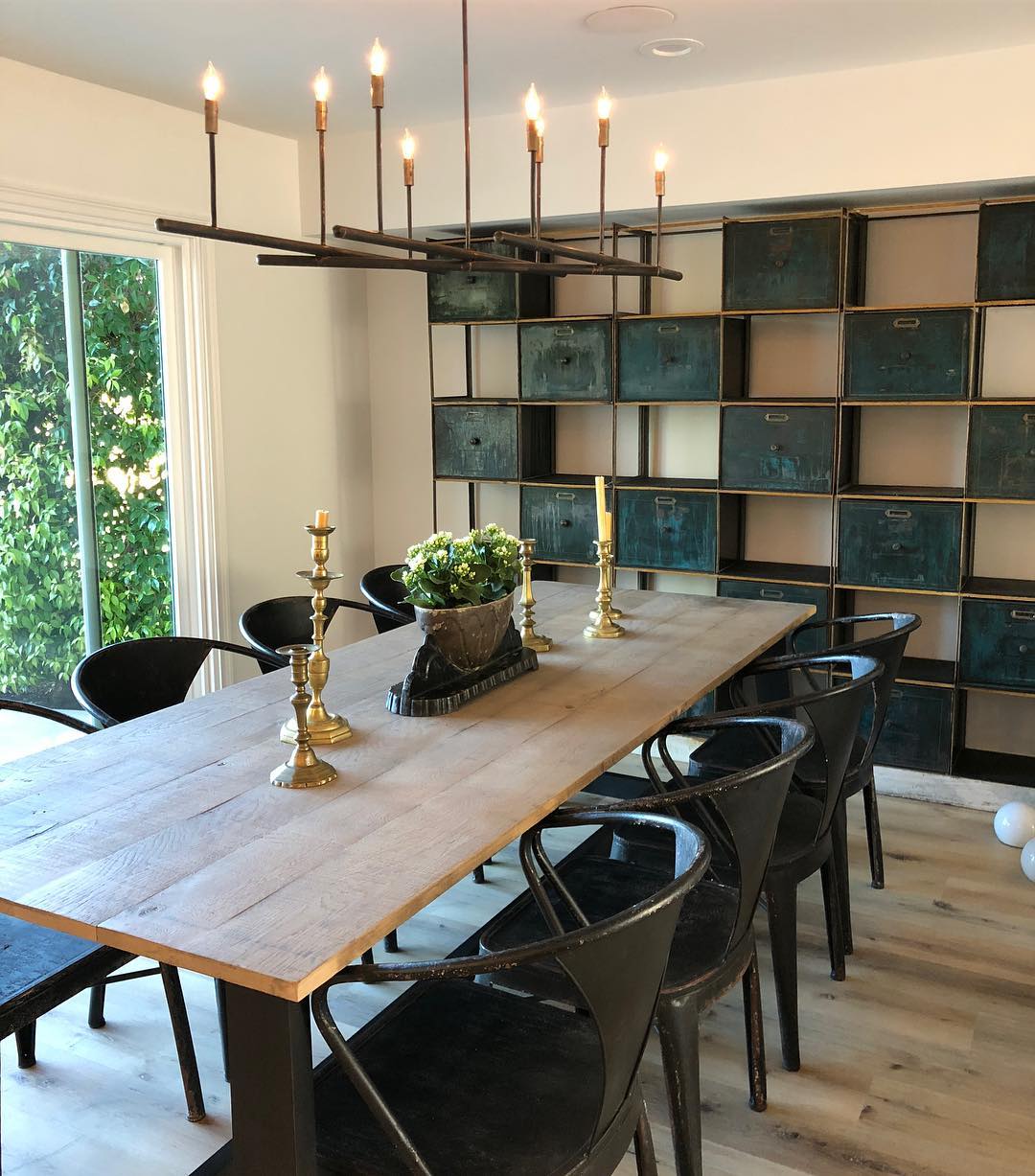 A Beautiful Mess Home: Rustic Modern With Heart
Our designer in today's spotlight indeed possesses all three of these gifts of grace.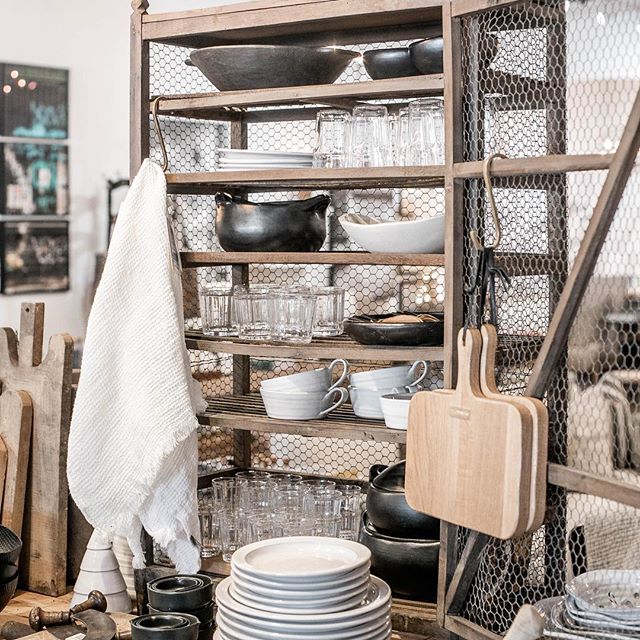 Images: Courtesy of A Beautiful Mess Home
Meet the Heart Who Dreamed Up A Beautiful Mess Home
It has been so long, I cannot seem to remember precisely how I became acquainted with this designer's inspiring work. I only know it has been pure pleasure watching success bloom for California-based, Kymberley Fraser. She is a treasure seeker…yes, but more importantly, she is the treasure.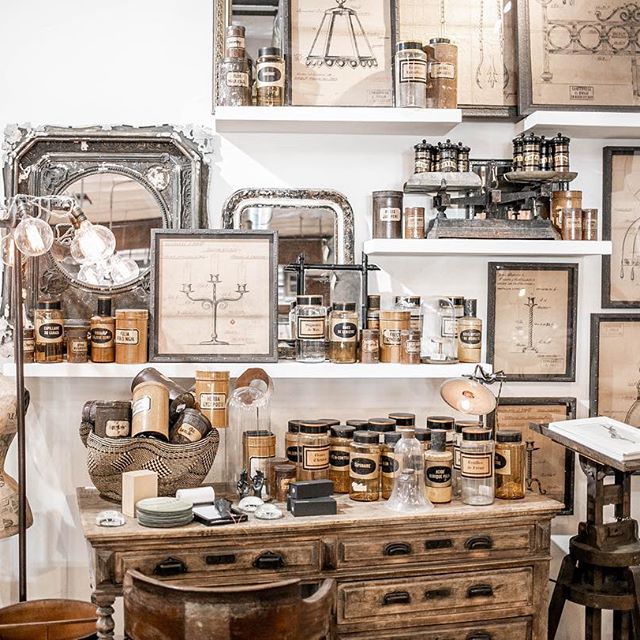 The Beautiful Mess Shop
The unique, chic, and modern rustic shop, A Beautiful Mess Home, she founded offers industrial, primitive, and European antiques as well as unusual gifts, lighting, art, and so much more for infusing character into a home.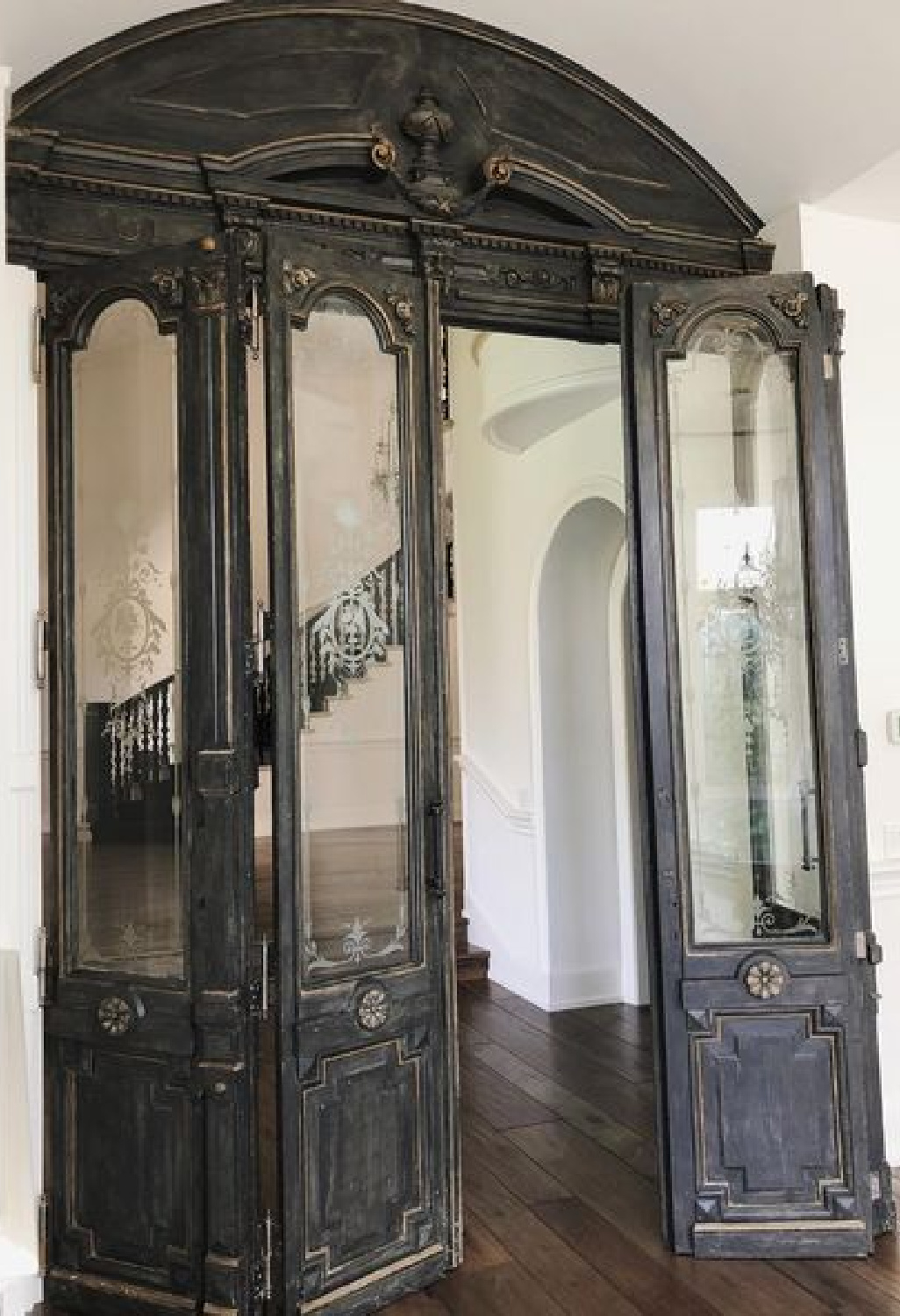 Interior designers who frequent the shop, rely on Fraser's artful eye for curating one of a kind items, many from Europe, and customers often become clients since she offers design services.
A Beautiful Mess Home has a brick and mortar presence 30 minutes west of LA in Agoura Hills (28861 Agoura Hills Rd.) as well as an online presence right here.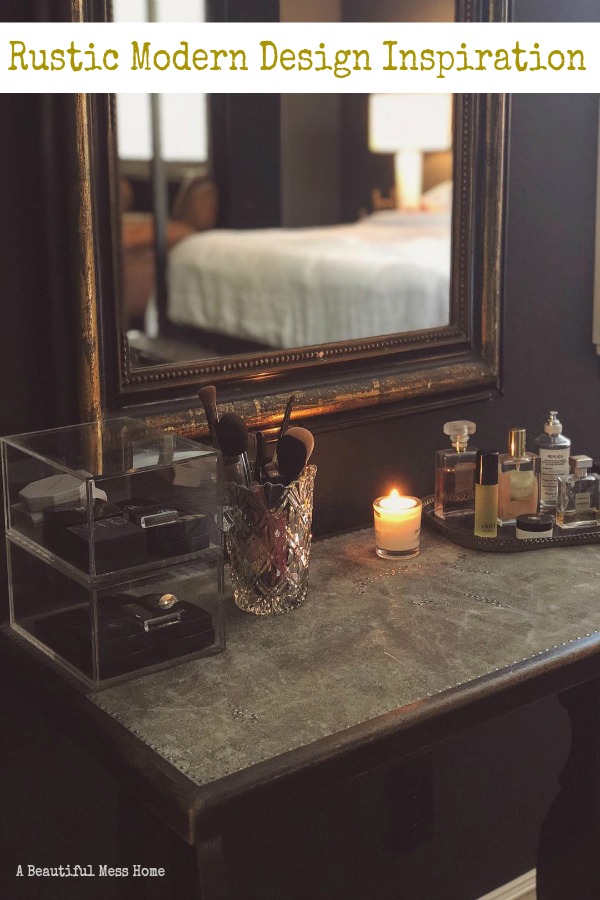 Staying True to Her Roots
In the early days of A Beautiful Mess Home, Kymberley Fraser was designing her signature pillows and handbags created from an amazing collection of antique French linens and German grain sacks. While we stopped seeing these custom beauties for a stretch, they reappeared to the delight of her loyal customers!
Here's my favorite…her EVERYTHING bag which just happens to feature my favorite number (and maybe yours!):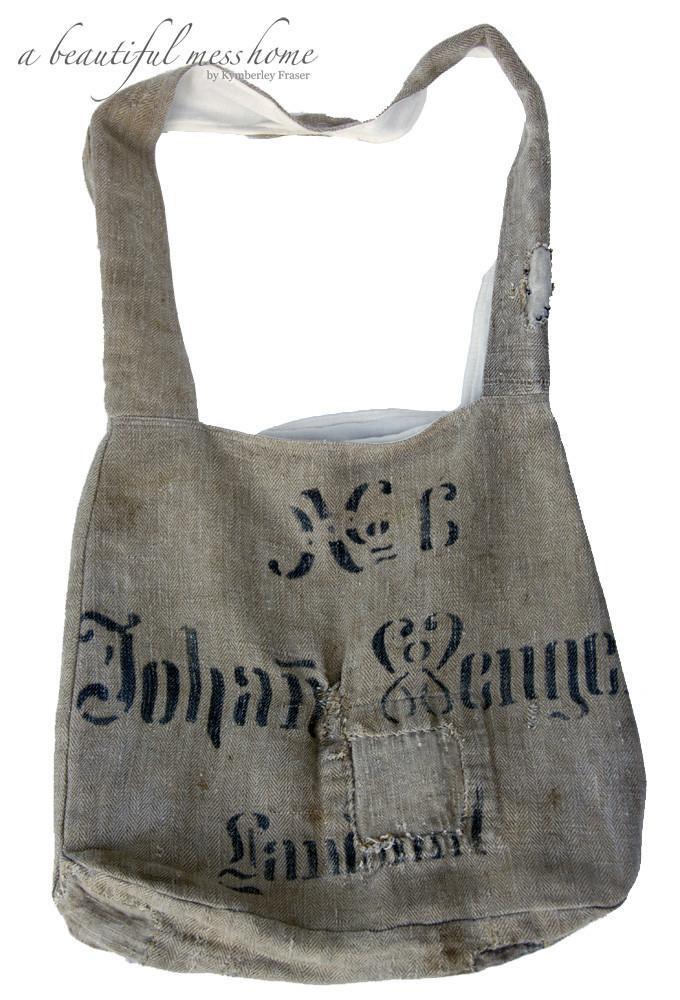 German Grain Sacks
You may recall seeing a certain German grain sack from A Beautiful Mess Home float about my own home in various spots (and various homes!). Table runner, pillow cover, wall art, these pieces bring rustic European country flavor and imperfect lovely while also adding a slightly modern vibe. Let's face it. Lettered everything is still very now and going strong.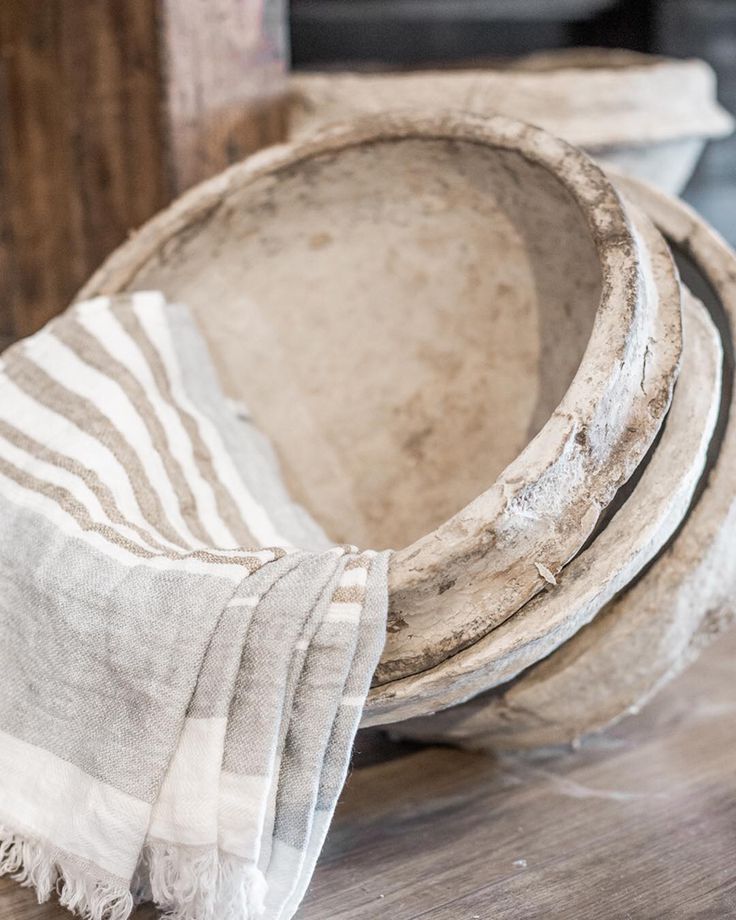 These handbags embody perfectly that spirit of 'a beautiful mess' and seem to reflect the heart-fullness of their designer.
Today, we will journey into the modern rustic magic that is A Beautiful Mess Home and get to know its founder a bit better through her very own lens. If you love the designer's aesthetic, you will certainly want to follow Beautiful Mess Home on Instagram!
Rustic & Refined
Simple & Sophisticated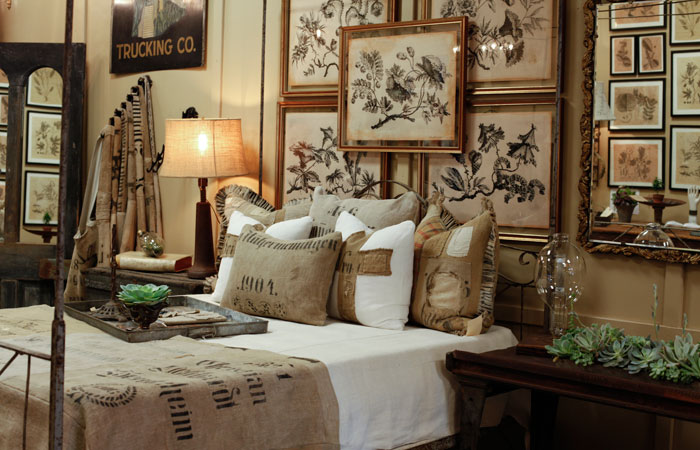 Wonky & Wonderful
One of her favorite design moments in the shop is in the dressing room which sports a most charming look. She dreamed up this idea to cover the walls with a few antique textiles from her collection. The ceiling light is made from antique Victorian lamp parts found on a buying trip. They are hung at different levels, and the ceiling plate is an antique French brass scale plate.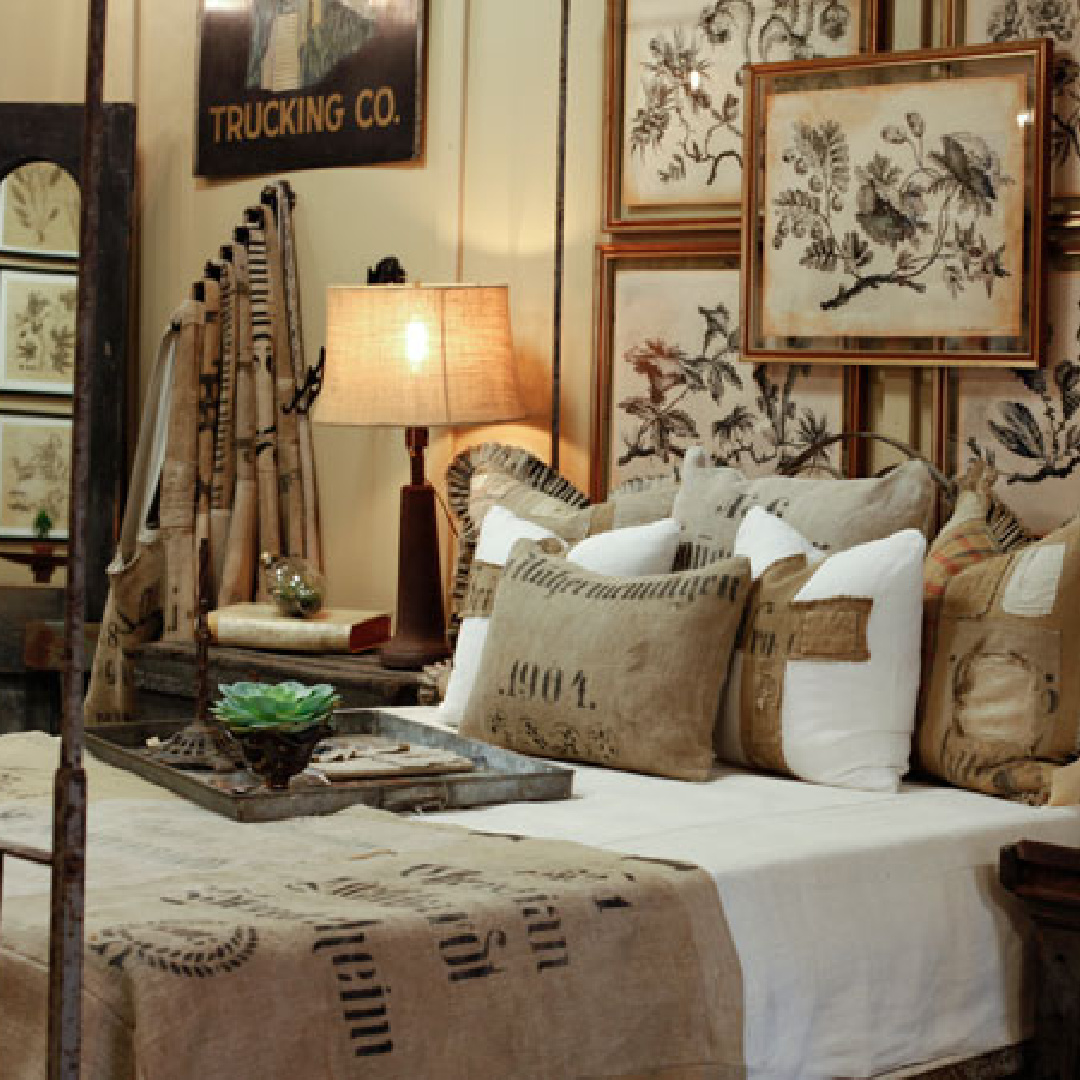 Kymberley Fraser: Her Own Home
What's her style?
"I guess you could say it's 'my look' but it's filled with everything that's touched my life over the years or spoke to me one way or another on my travels. I don't follow many trends in my own home and believe so much that styles can be mixed… I've always believed that you should make it your own and if you love it and it speaks to you, then own it."
Her style imparts such personality and warmth…and there are all of these delicious contrasts happening. Not just with black and white, but in unexpected pairings of the understated with the bold that keep you intrigued.
About the coffee table in her living room, Fraser says, "I created this table using an antique Adirondack bed from the 1800's that I found in Maine. I loved the texture and the fact that it was made by hand and of course the history behind it…that I decided to put a piece of glass on top and make it a coffee table. Another piece near and dear to my heart that I will never part with."[/caption] Interior Design: Kymberley Fraser. Rustic modern design inspiration from A Beautiful Mess Home. European antiques, primitives, and industrial decor finds.
Kymberley Fraser: Interior Design Projects
Kymberley's work has been featured in: The New York Times, The Orange County Register, Romantic Homes Magazine, Country Living Magazine, Washington Spaces Magazine, Romantic Country Magazine, Santa Barbara Magazine, 805 Living Magazine, Souvenir Lifestyle Magazine, Calabasas Style Magazine, Hidden Hills Magazine, Flea Market Style Magazine and French Country Style Magazine.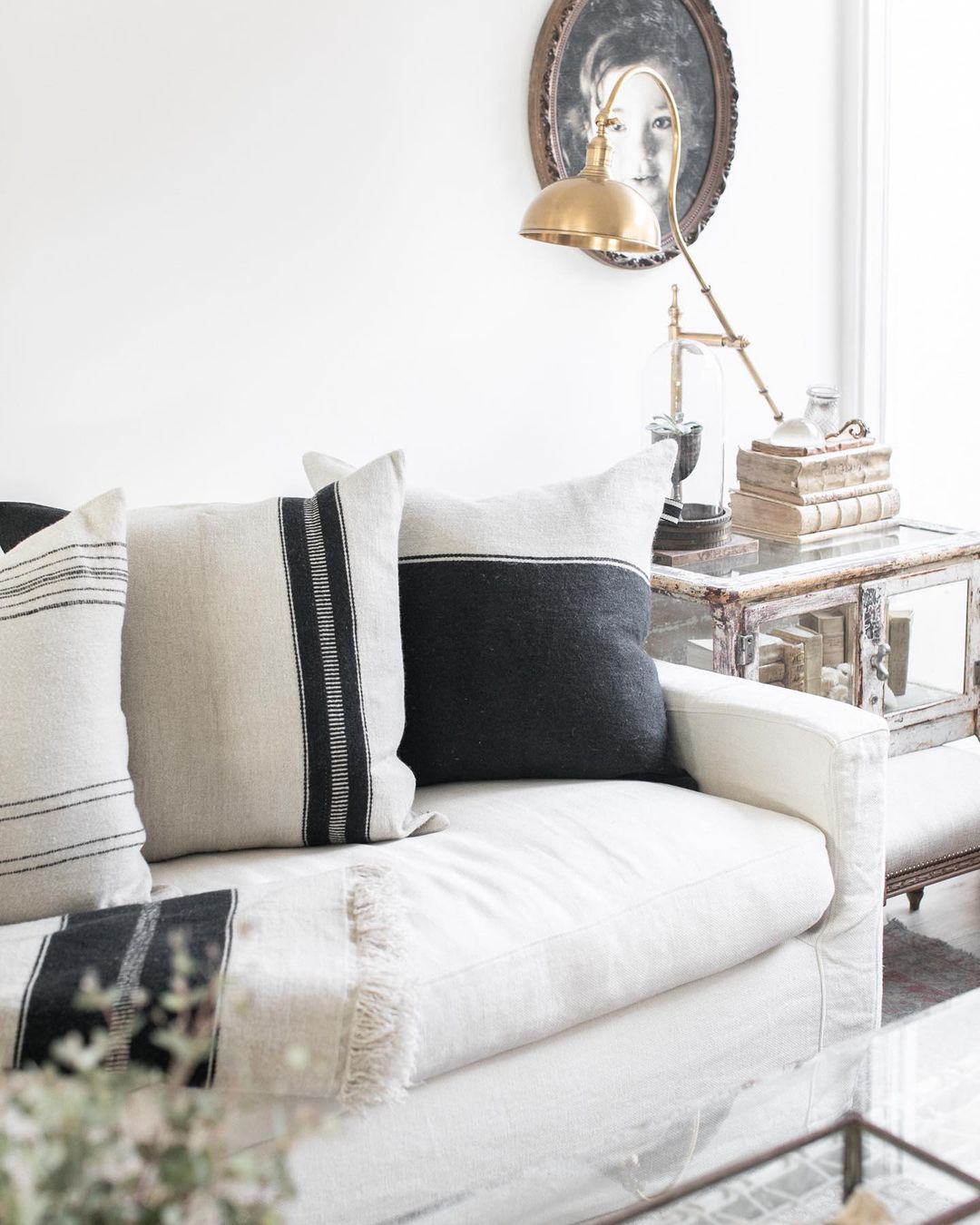 What Inspires the Designer?
Family.
Faith.
Have you read Merton? He's no longer with us but has got it going on!
Timelessness.
Her styling is kind of perfect.
Genuine people.
Preach.
Antiques.
A Swedish treasure!
Oddities.
For you equestrian lovelies.
Unique Gifts.
Vellum books again, but I couldn't stop myself…the pale lovely just kills me.
The sea.
Or as she likes to call it, "her church."
Inspiring the designer.
Wabi-Sabi.
FIND THE BOOK HERE!
Things of quality.
Oooh ..this I like and must pin!
German Grain Sacks.
German grain sacks at A Beautiful Mess Home.
California.
Malibu.
Transformation.
You will never change your life until you change something you o daily. The secret of your success is found in your daily routine.
Contrasts…black and white.
Wit.
A Beautiful Mess Home.
Creating beautiful things.
In a transcendent move, Fraser paired an antique French table base with a brass top.
Wise words.
Let me live this more fully everyday!
What Can You Find in Her Shop A Beautiful Mess Home?
Dining room finds from A Beautiful Mess Home.
European antiques, primitives, and industrial decor finds. Antique vellum throughout and our newest addition of vellum shelf sconces.. Rustic modern design inspiration from A Beautiful Mess Home. European antiques, primitives, and industrial decor finds. Rustic modern design inspiration from A Beautiful Mess Home. Antique French apothecary jars. French industrial storage box.
Isn't her eye for beauty an exceptional one?
This three-legged side table from France from her shop tells such a charming story about messy beautiful, oui?
Do visit A Beautiful Mess Home in person or online and deliver hugs for the designer from this admirer!
Thank you, my friend, KF, for bringing forth all of this beauty.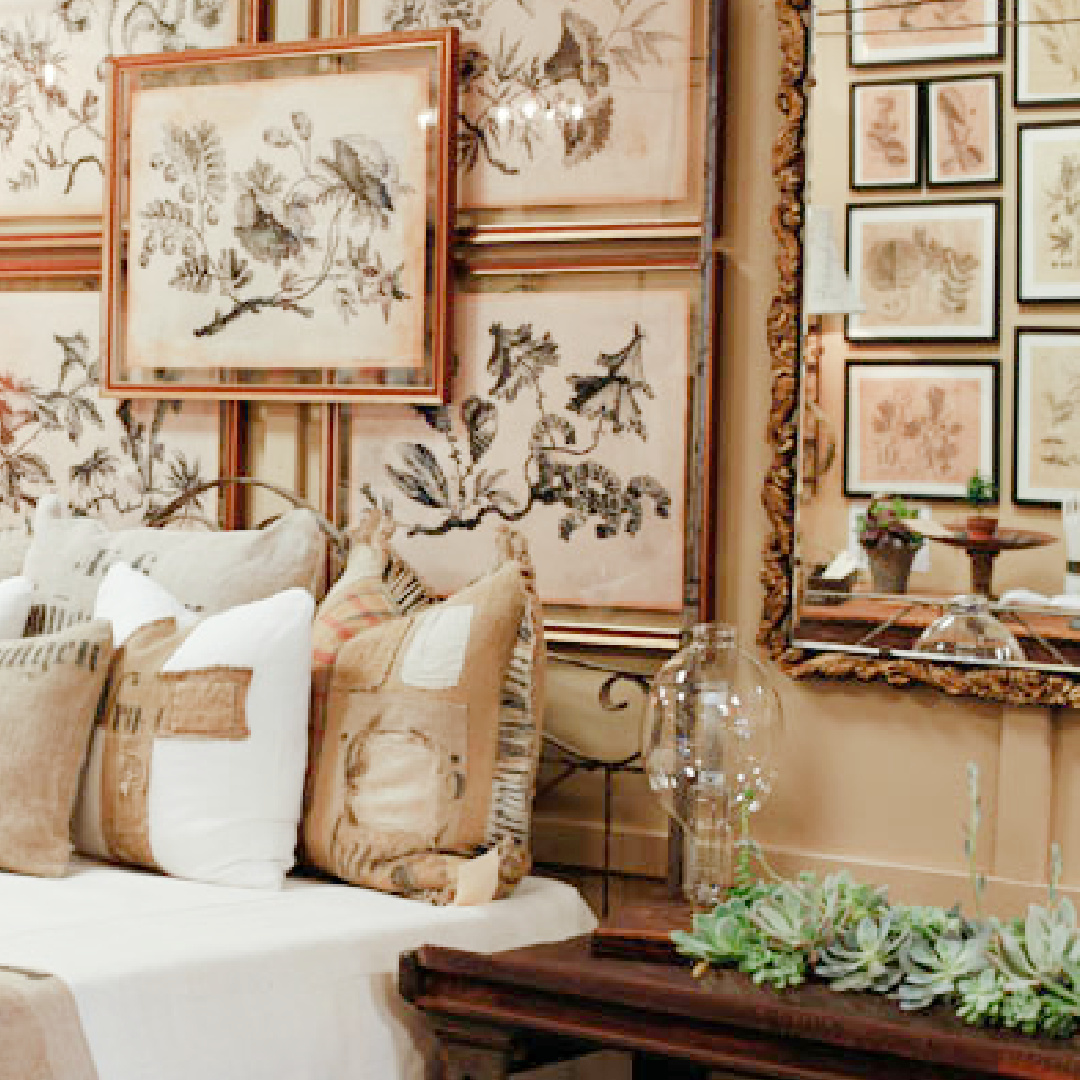 I independently selected products in this post—if you buy from one of my links, I may earn a commission.
Peace to you right where you are.
-michele
Shop for items you already intended to buy on Amazon RIGHT HERE, and also find home decor here to keep decor inspiration flowing on Hello Lovely!
Hello Lovely is a participant in the Amazon Services LLC Associates Program, an affiliate advertising program designed to provide a means for sites to earn fees by linking to Amazon.com and affiliated sites.