No fantasy home tour or mind blowing recipe here today…just this gentle reminder a no-cook graze board may be perfect for that Halloween party, game night, or holiday shindig. 🙂 Find smiles, tips for assembling cheese boards, lighthearted humor, and cheese board delish inspo in GRAZE BOARDS and Charcuterie and Cheese, Oh My!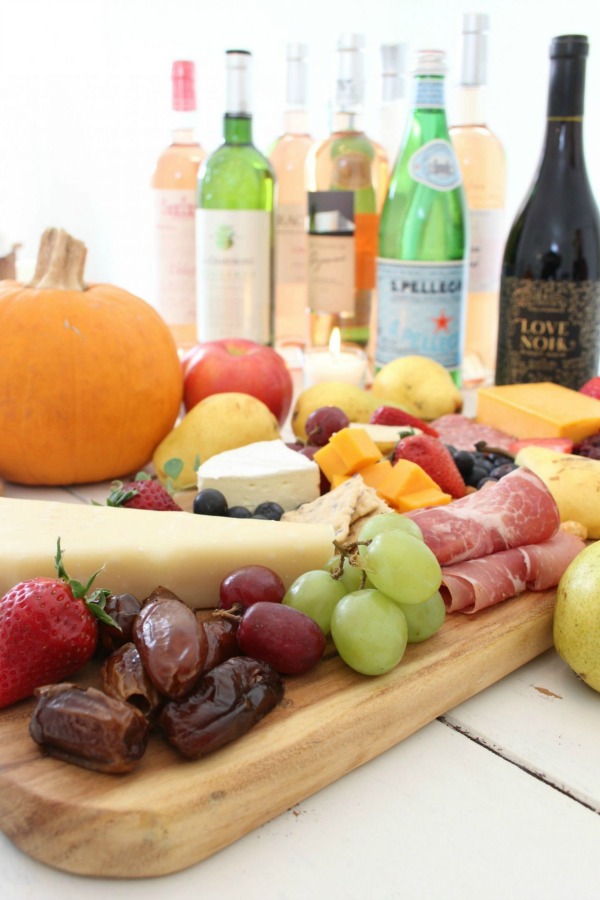 GRAZE BOARDS and Charcuterie as well as Cheese, Oh My!
I mean, we all need gentle nudges to eat more plants, oui? Plus, since this fairy mouse can only nibble teeny tiny bits of cheese (boo!), you should enjoy it if your diet allows.
I independently selected products in this post—if you buy from one of my links, I may earn a commission.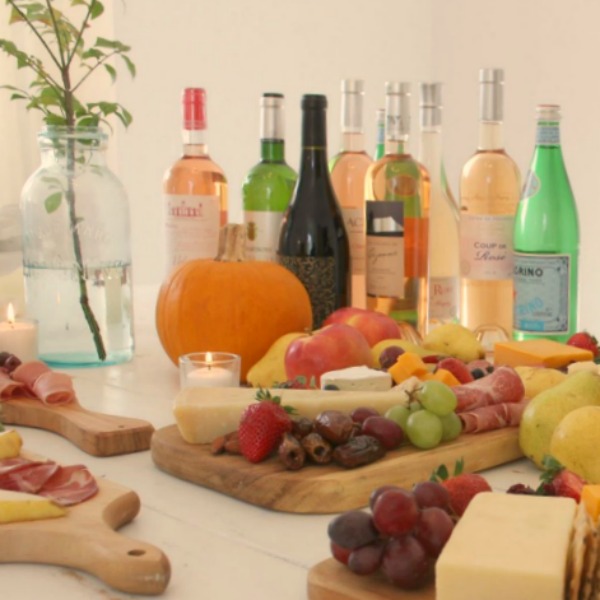 Get on BOARD with a Rustic Spread
There's so much to love about a no-cook, no-bake, no-fuss rustic spread with a variety of sweet and savory treats.
GRAZE, Baby Graze!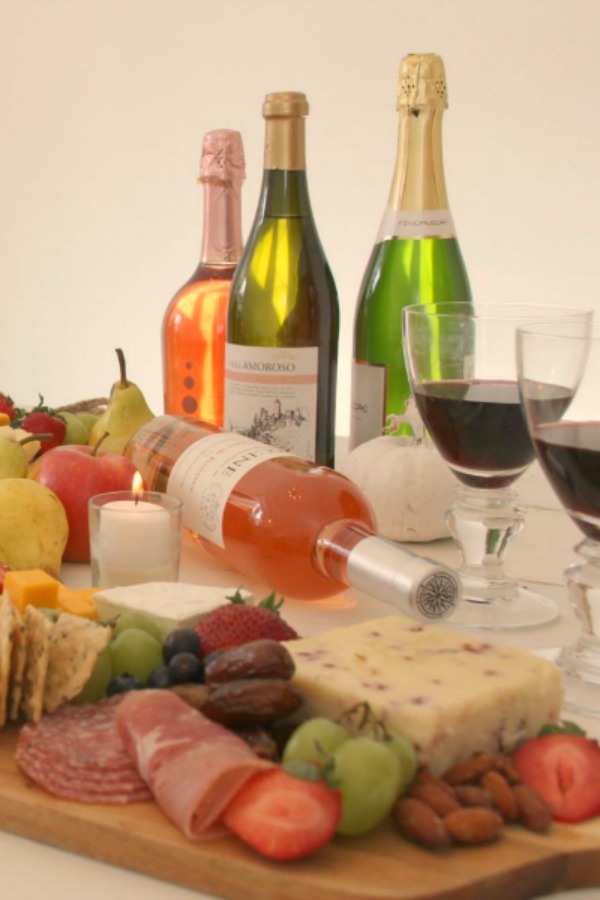 Perfect for G-Free Peeps
My husband can't have gluten so I didn't include it on these boards. If you have yet to discover the deliciousness of these gluten-free artisan crackers, take 'em for a spin, members of the BOARD.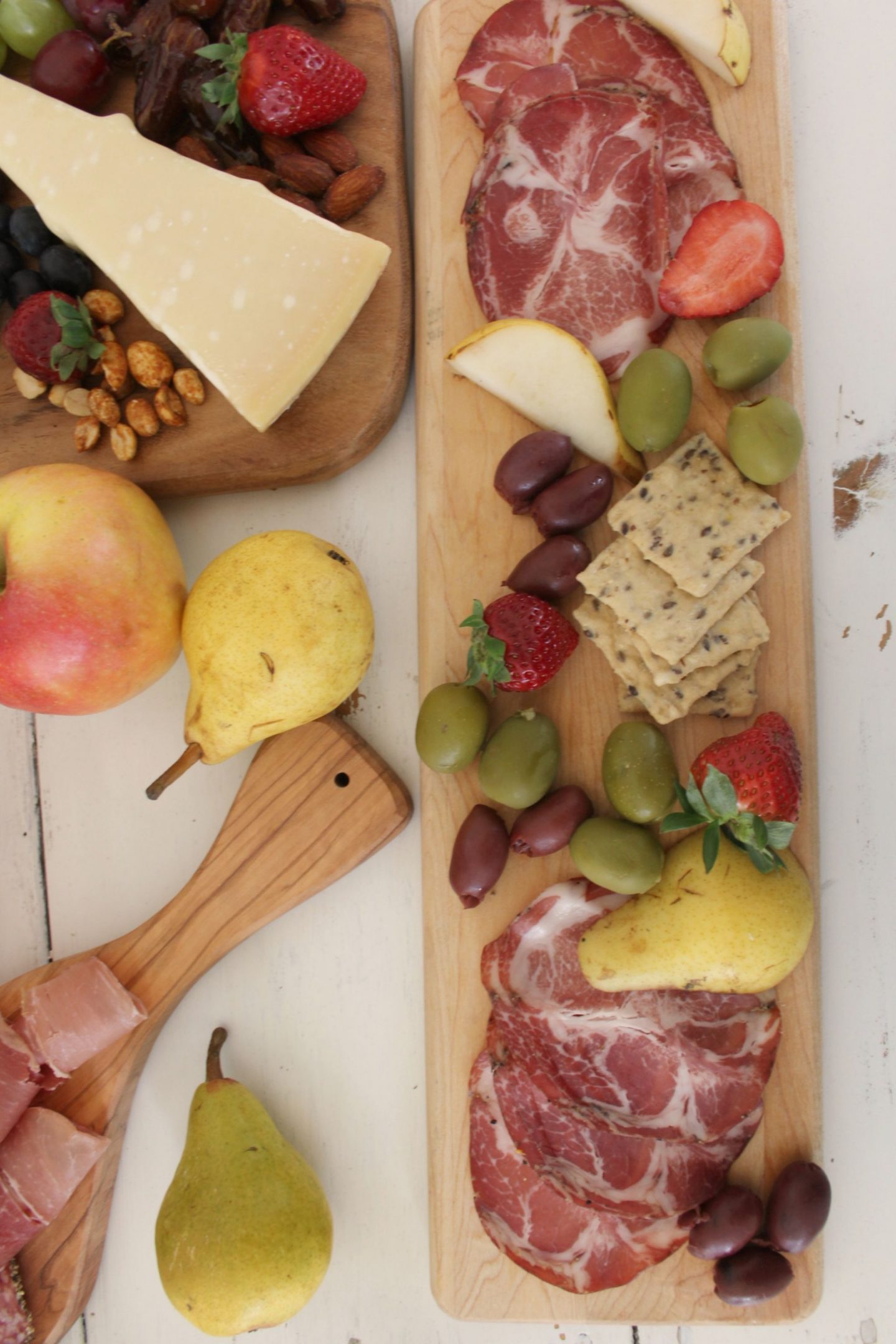 Snack Idea for Fall Grazing
A graze board is just right for Friday night grazing, Halloween grazing, football-related grazing get togethers, and Thanksgiving…since they look so cheerfully festive and are sweet relief from chips and salsa.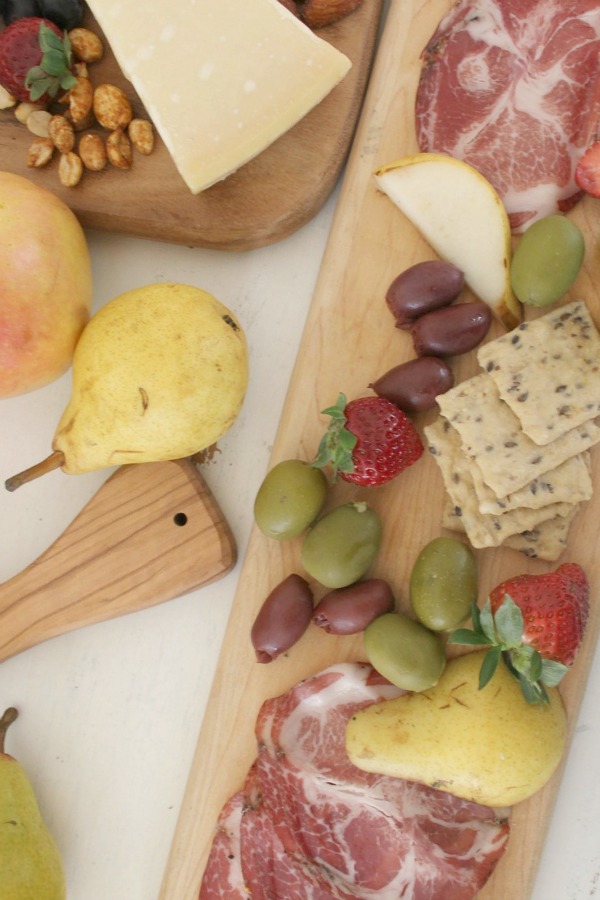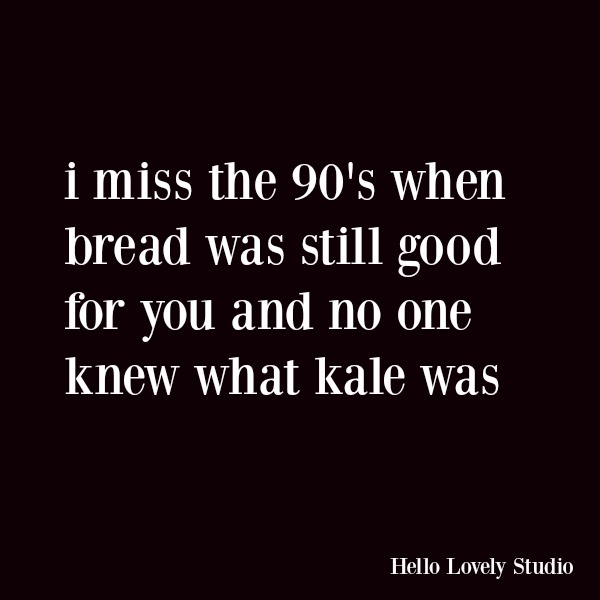 Sweet Relief From Holiday Sweets
With so many opportunities to indulge (and over indulge) during the holidays, a graze board makes sense so folks can choose to keep things nice-y nice-y (apples and grapes!) or a little naughty (fatty meats and cheese).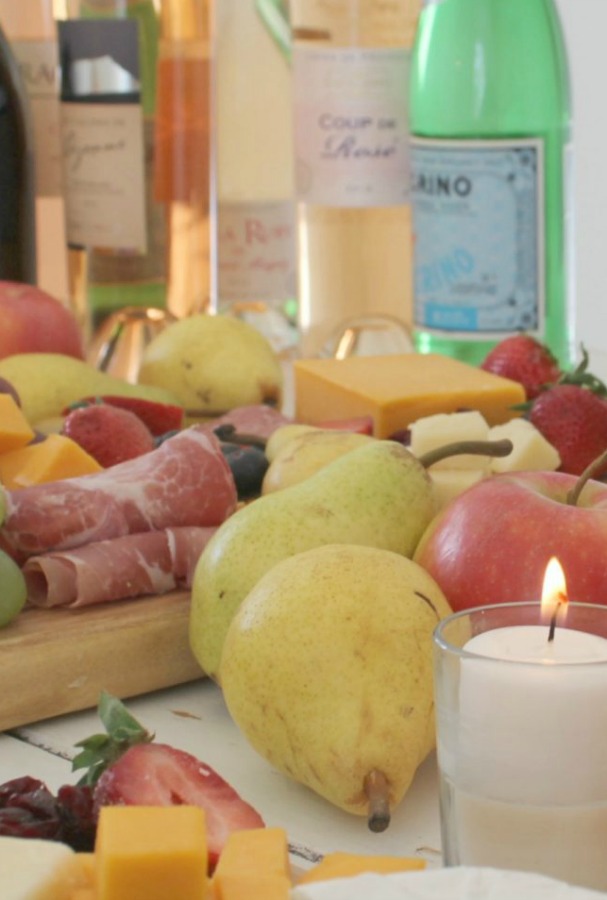 Naughty But So Nice Recipe With Bacon
Before you go stressing when I invoke the word 'holidays,' remember there is plenty of time to do all the things. Visit my PINTEREST BOARDS and discover lovely ideas, Christmas decorating, and magic.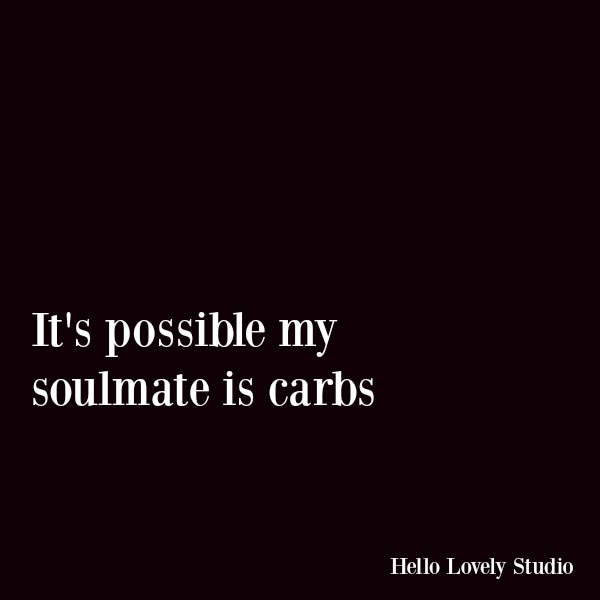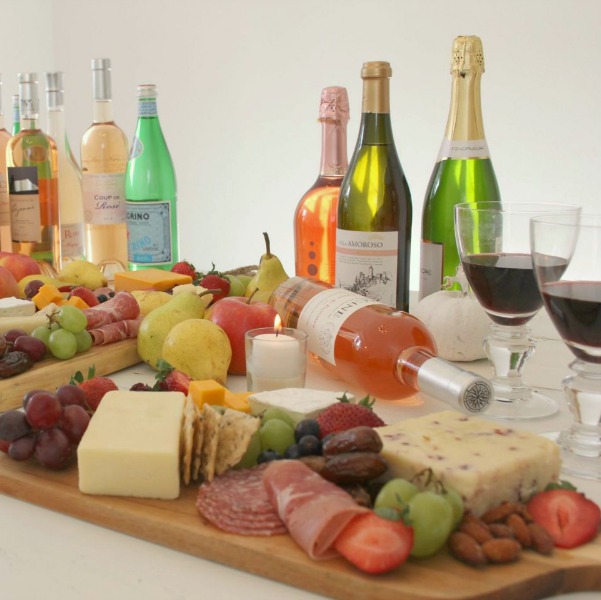 * Graze Board Shopping List *
Wine – Martha Stewart French Rose
Triple creme brie, cow's milk
Longhorn Colby – cow's milk
Chèvre – goat milk
Canadian Cheddar – cow's milk
Parmigiano Reggiano – unpasteurized cow's milk
Wensleydale with Cranberries – cow's milk
Peppered Salami, Salami, Coppa, Proscuitto
Kalamata olives, green olives, red and green grapes,
dried cranberries, pears, strawberries, blueberries, figs
Roasted peanuts, Smoked almonds
Assorted gluten-free crackers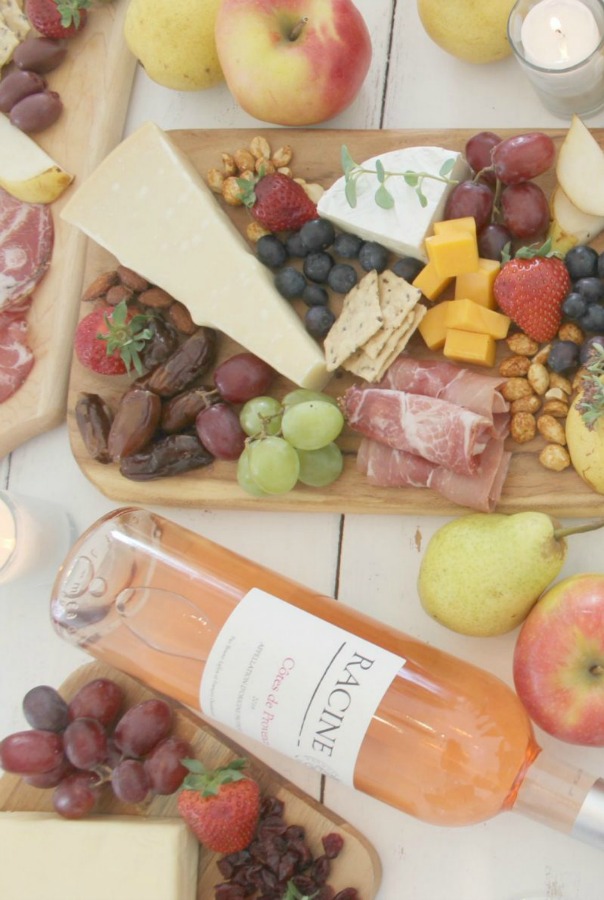 How to Assemble a Graze Board
1. PLATTER MATTERS. Select a beautiful board or three.
Shop for new wood or marble boards or trays with a smooth surface. While antique boards are pretty for display, they may not be the best choice for layering on your charcuterie.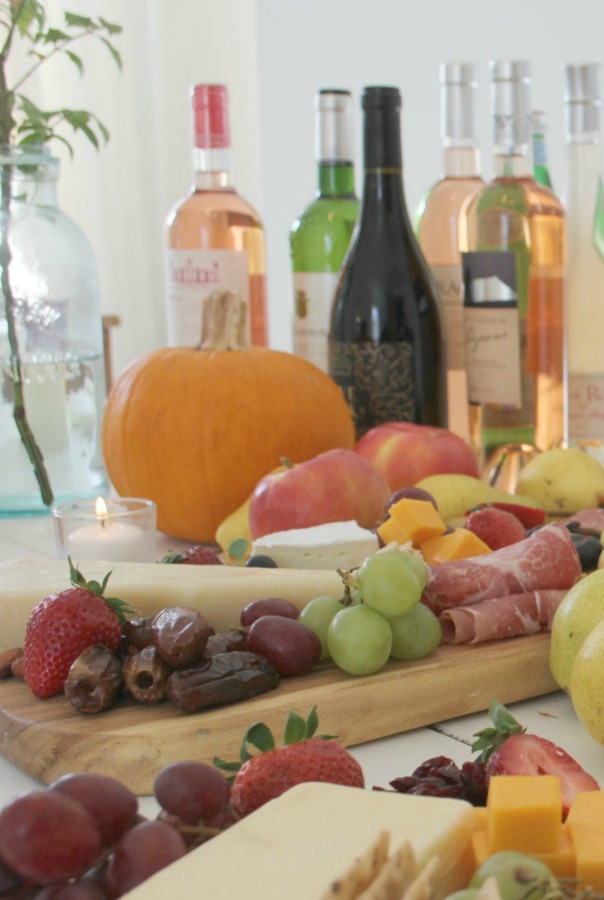 2. CHOOSE THE CHEESE. Decide on a few different varieties of cheese (see the suggestions in my shopping list above), charcuterie, fruits, nuts, crackers, etc.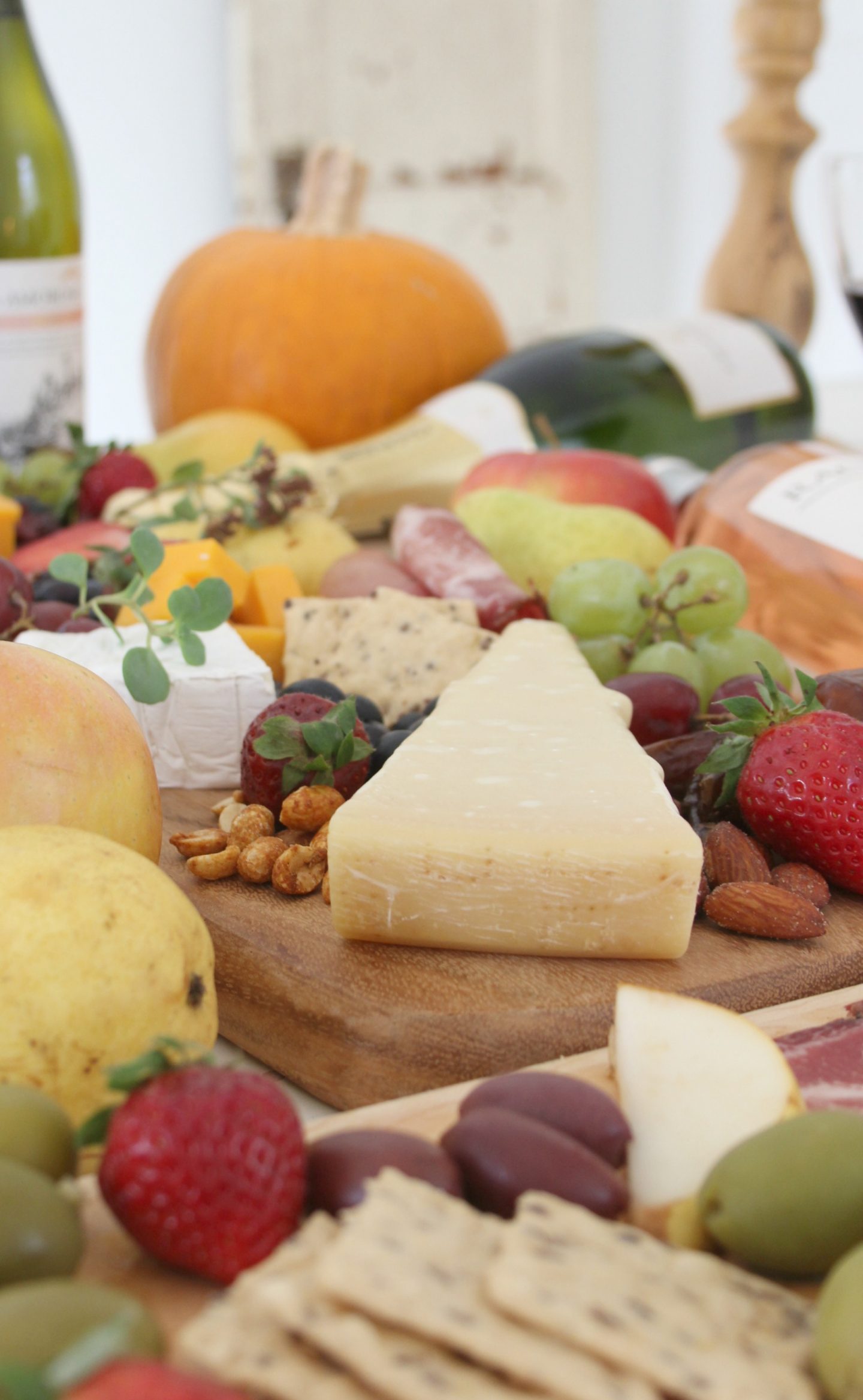 In terms of cheese, there are honestly no rules by which you must abide beyond simply choosing what you love. If a stinky cheese gives you a headache, do not consider it! I love fruit-studded cheeses, and it doesn't hurt that they add a great variety of color. As for charcuterie, I love the ease of pre-sliced coppa, proscuitto, and salami.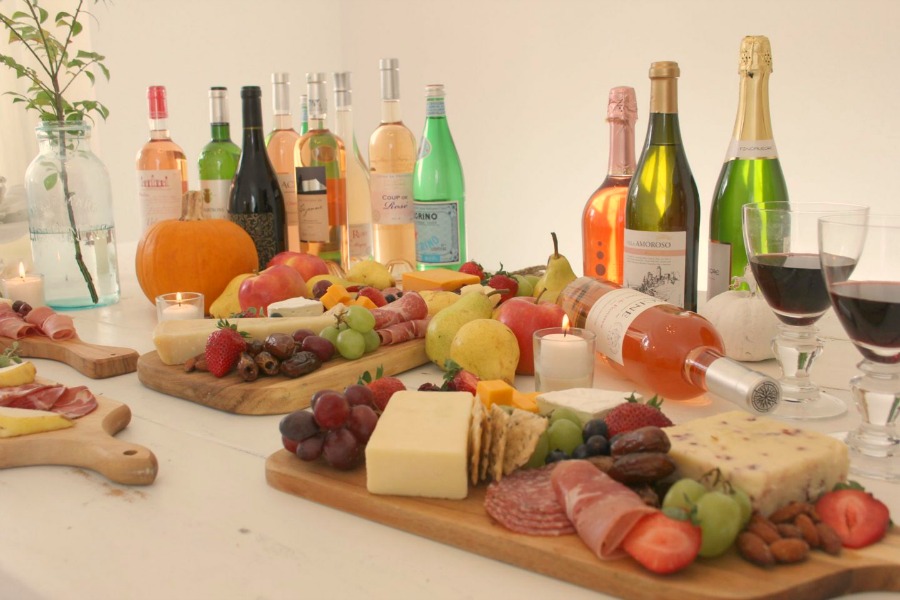 3. SLICE THE LOVELY. Slice some of the strawberries, pears, charcuterie, and cheese.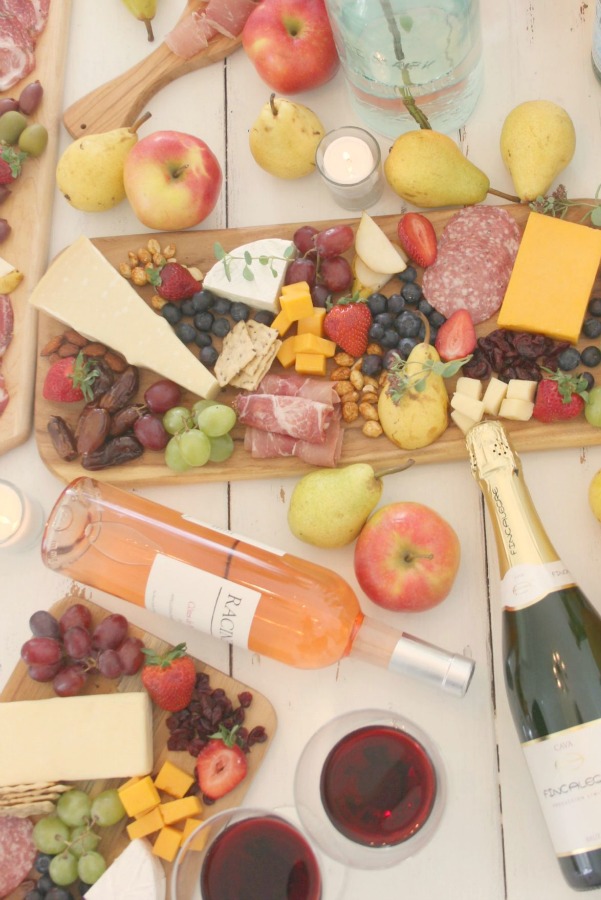 If there's any secret at all, it's this: leave some of the fruit and cheese whole, and also slice some of it. A few strawberry, fig and pear slices will add interest and beauty to the board.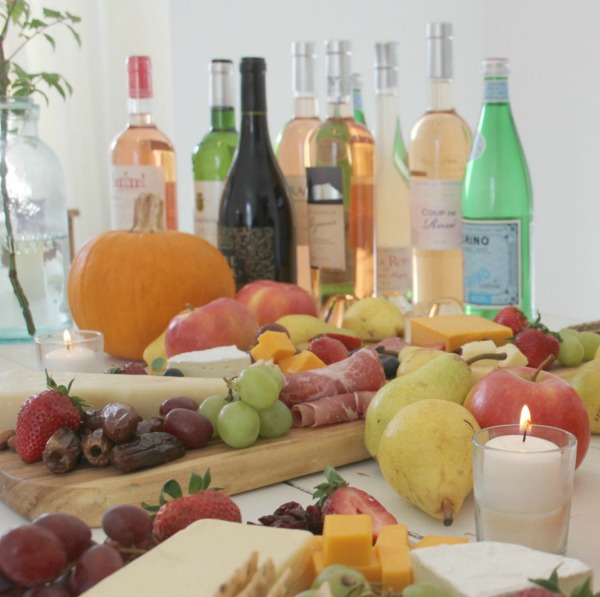 Slice the charcuterie thinly (if it didn't pre-sliced) and dice some of the cheese into bite-size chunks. Zhush apples and pears in an intuitive fashion on the table for color and a sense of abundance. Prepare the grapes: with kitchen shears, cut the stems for small individual bunches.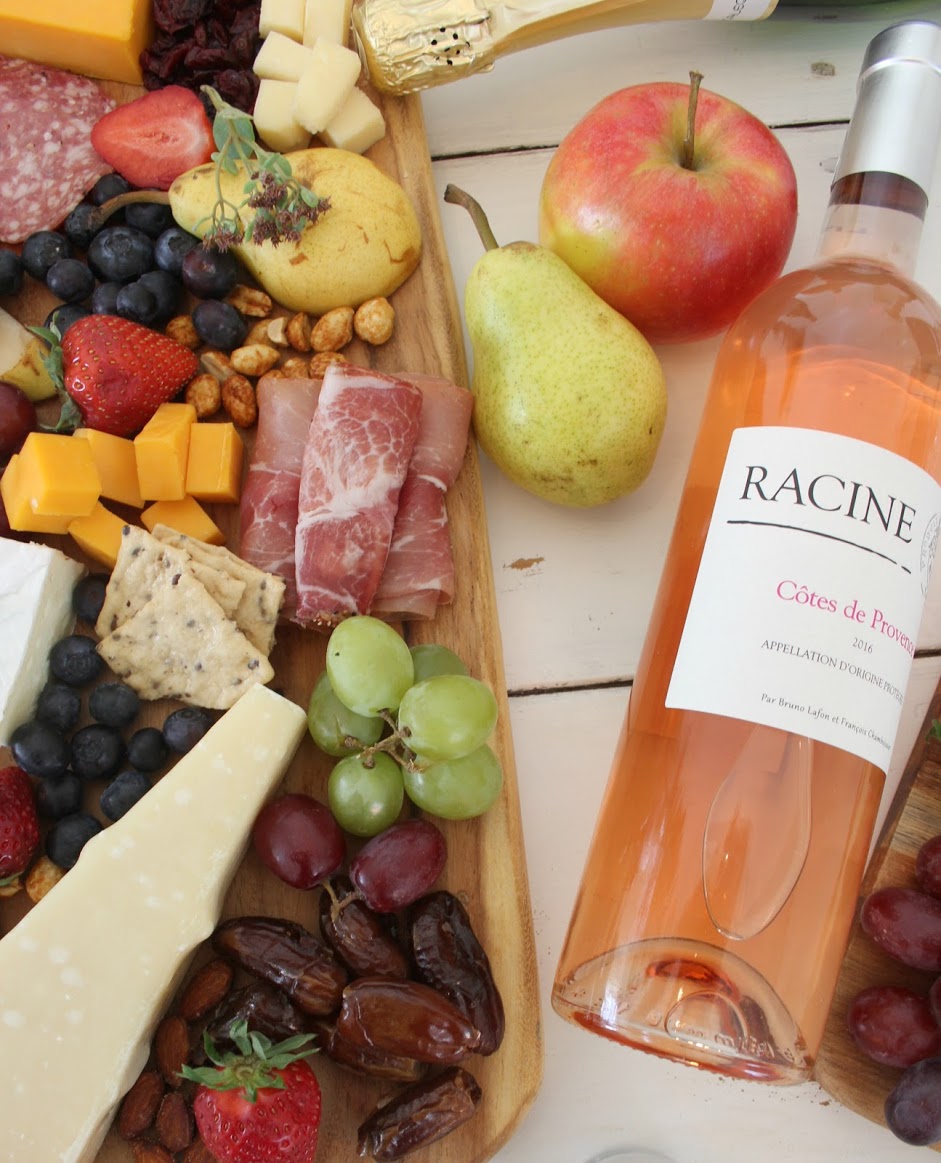 4. JOYFULLY ASSEMBLE! Artfully arrange ingredients on the board.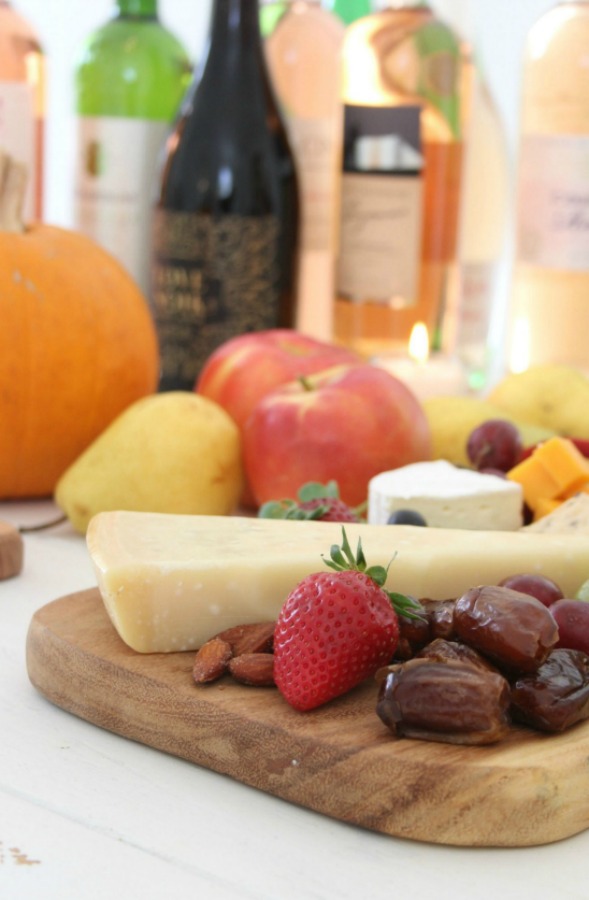 Begin with the largest items (cheese, meats, crackers) and then fill in, paying attention to what pleases your eye as far as color. Have fun with it!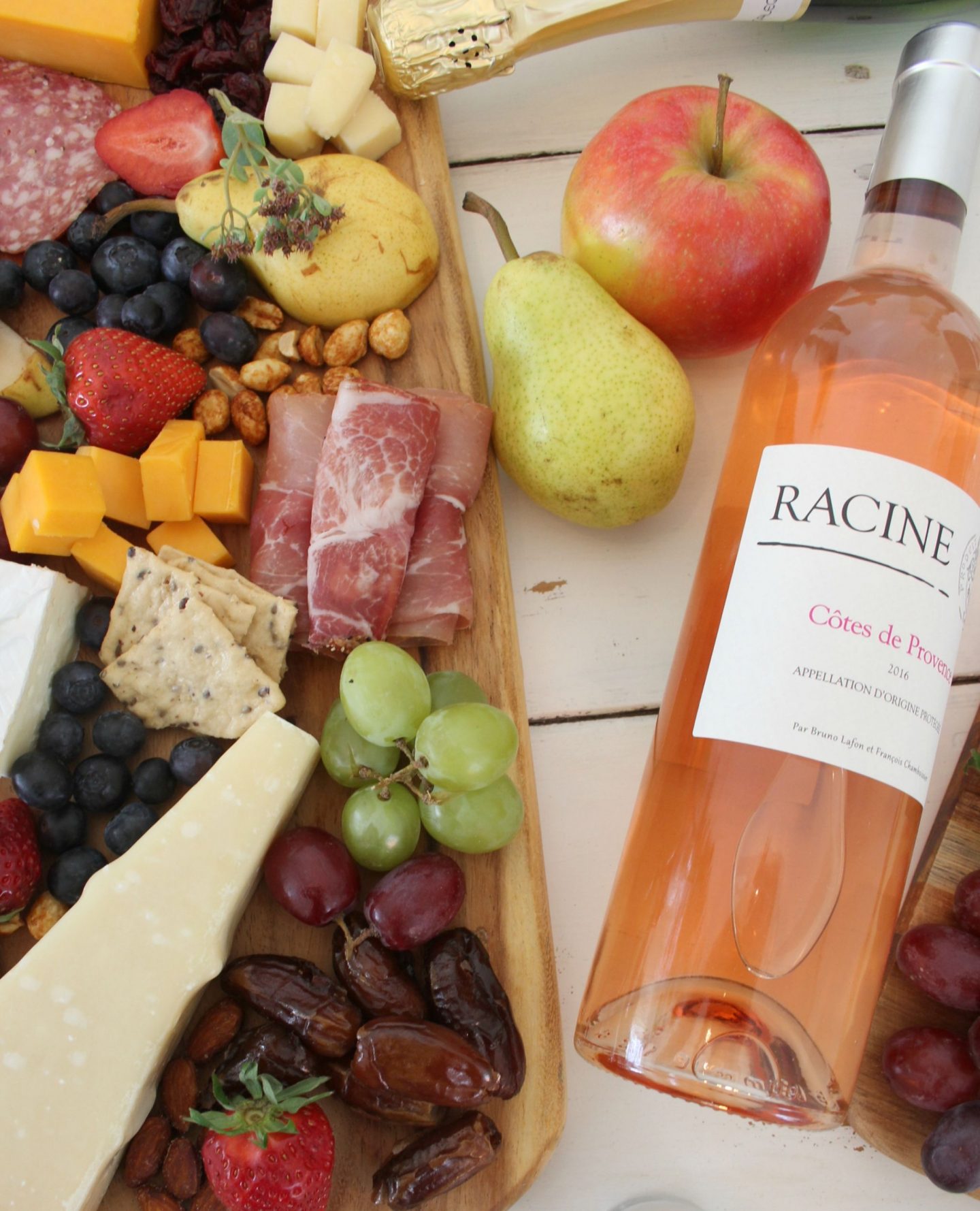 Should you serve this with wine, find pretty wine glasses here and perhaps let Martha Stewart choose…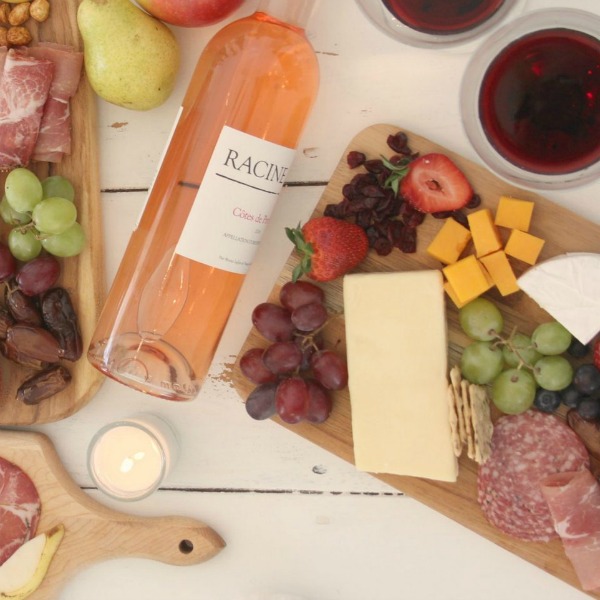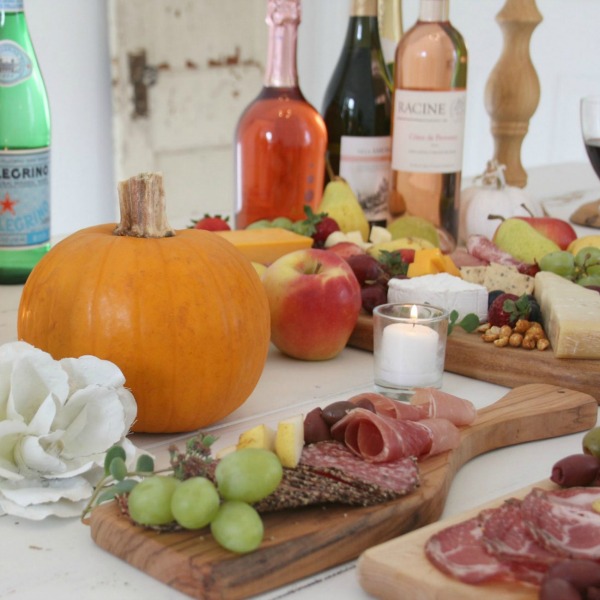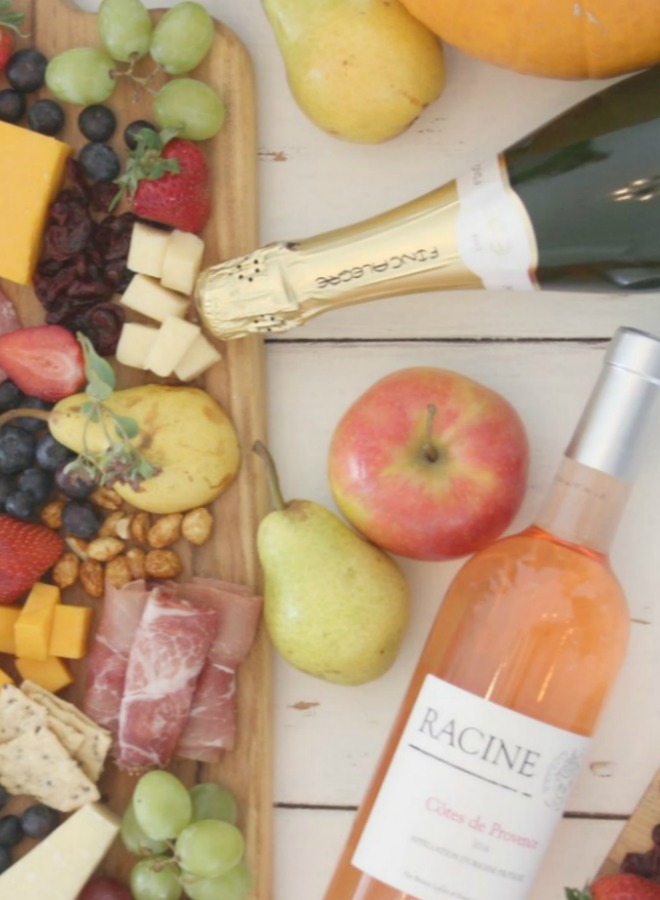 Cheese Board Inspiration Around the Web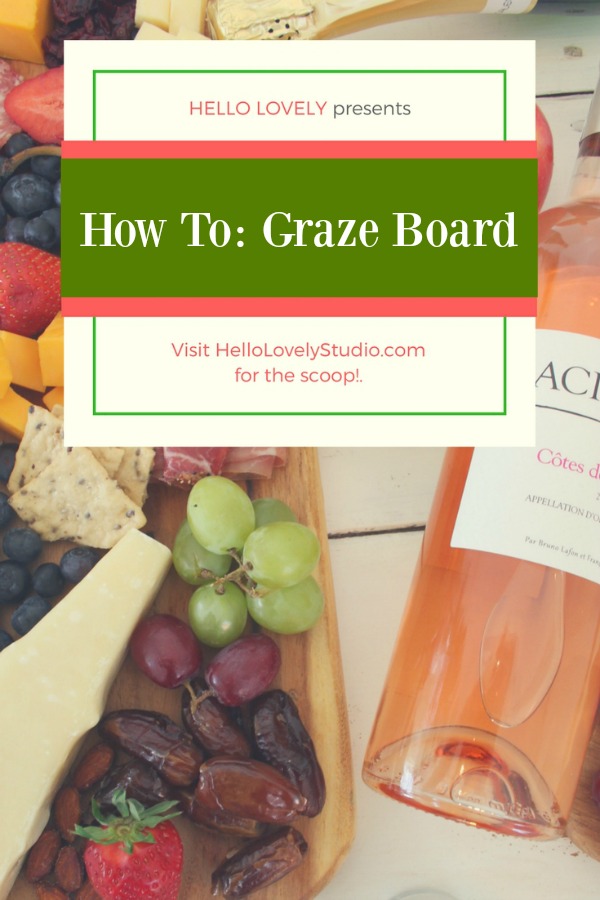 I would love for you to check out recent posts celebrating fall HERE!
Peace to you right where you are.
-michele
Shopping for items you already intended to buy on Amazon RIGHT HERE (not just items mentioned in posts) or home decor keeps decor inspiration flowing on Hello Lovely!
Hello Lovely is a participant in the Amazon Services LLC Associates Program, an affiliate advertising program designed to provide a means for sites to earn fees by linking to Amazon.com and affiliated sites.