On our recent roadtrip to the Southeast, we traveled to the Carolinas, Georgia, and then Tennessee as we made our way home to the North. Near Nashville, the town of Franklin is a gem of a community where we enjoyed shopping, visiting local restaurants, and relaxing in a storybook cottage in the woods. 4 Charming Franklin Tennessee Shops for Vintage, Antiques & Farmhouse Decor Finds will take you with me and share peeks of what you can expect.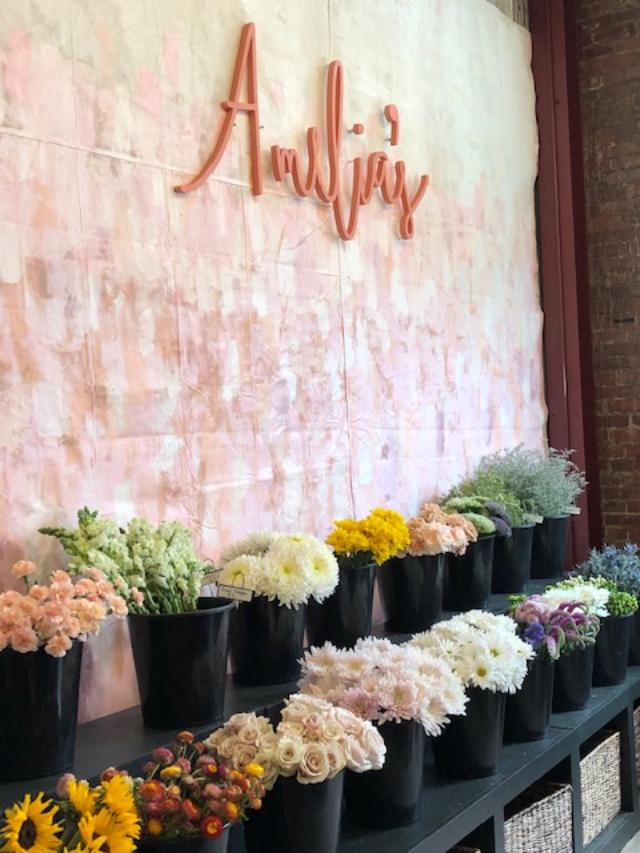 4 Charming Franklin Tennessee Shops for Vintage, Antiques & Farmhouse Decor Finds
1. The Factory at Franklin
Once upon a time, The Factory at Franklin was a stove factory, and now it is home to lovely artisan goods, culinary delights, and live entertainment. We headed there in hopes of shopping wares at City Farmhouse (find my review of their must have book HERE) but…boo, there wasn't a pop-up sale while we were in town.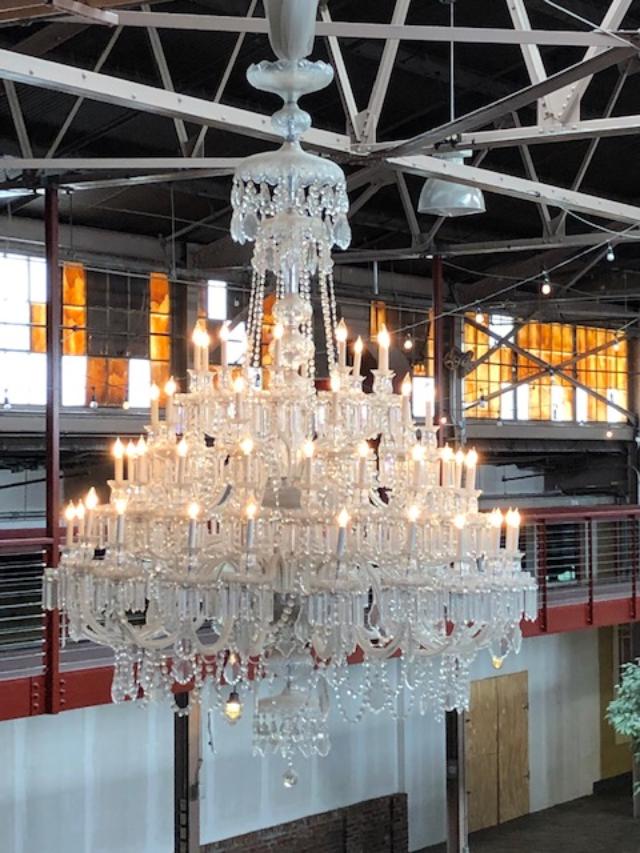 The mix of authentic, original, vintage industrial edginess with the elegance of crystal sets a chic tone at The Factory.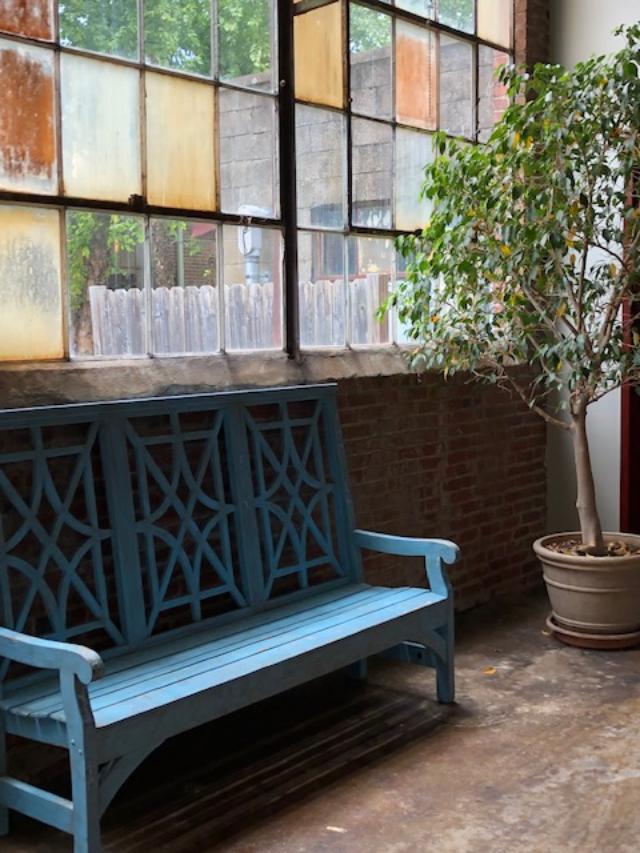 Aren't those windows fabulous?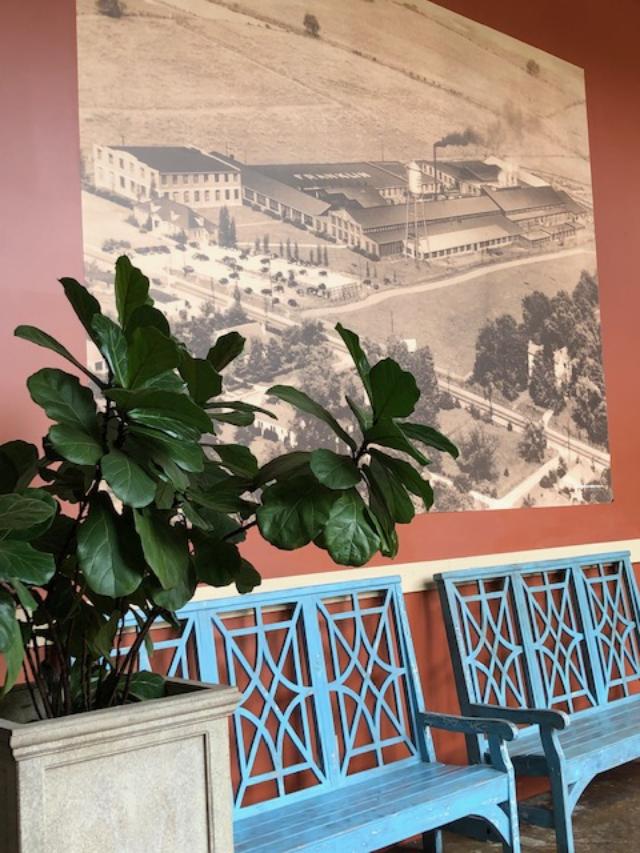 Turquoise + Terracotta
This turquoise and terracotta combination is one I kept encountering on our Southern vacation, including the trip to Charleston.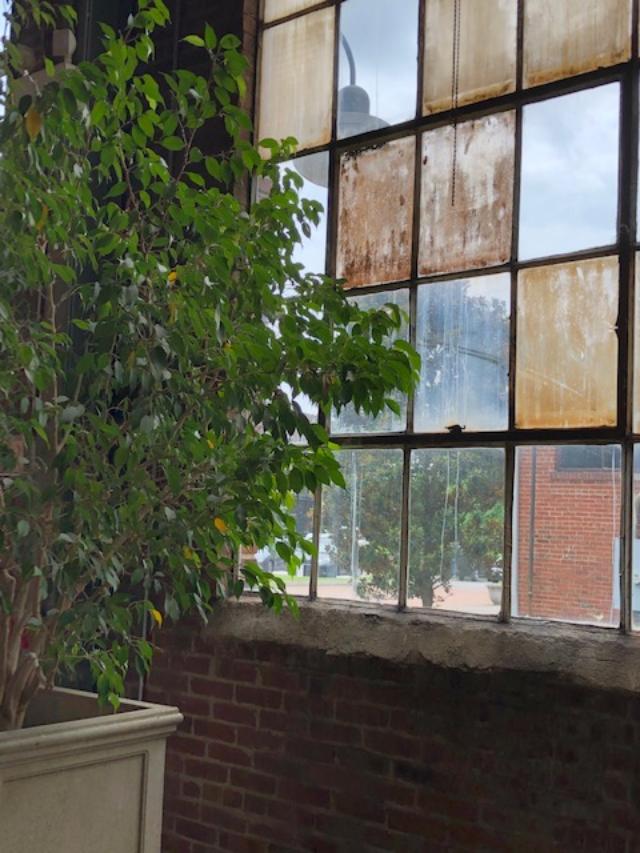 There were no attempts to pretty up the stove factory's exterior…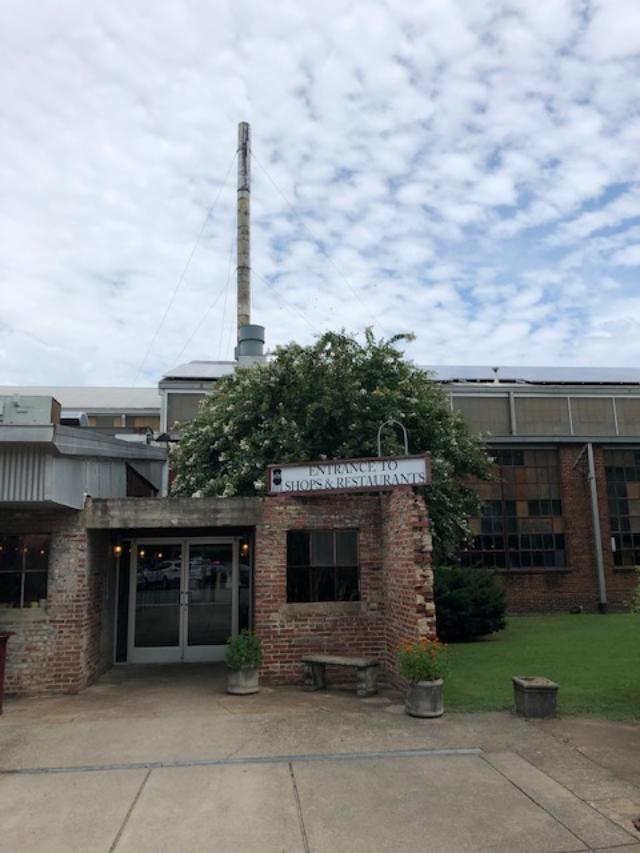 On the National Register of Historic Places, The Factory is much more than a smattering of decor shops. It's a hub of creativity, a cultural destination, and a gathering space for a variety of events.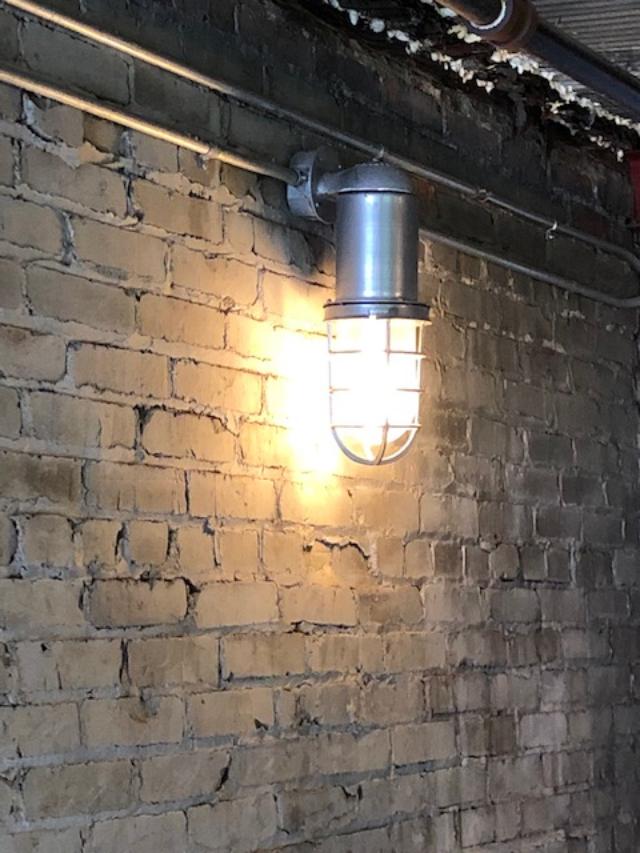 I'm looking forward to a repeat trip!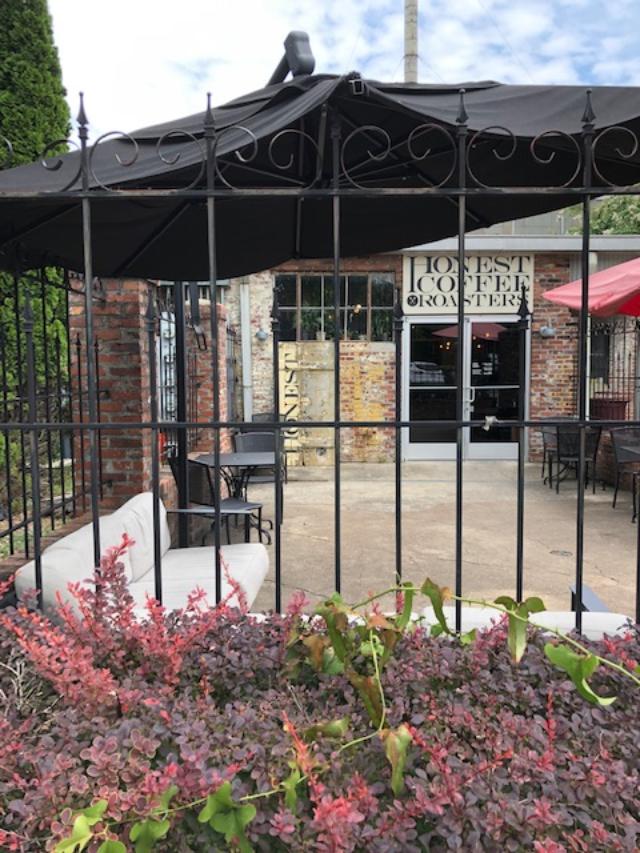 Art Studios at The Factory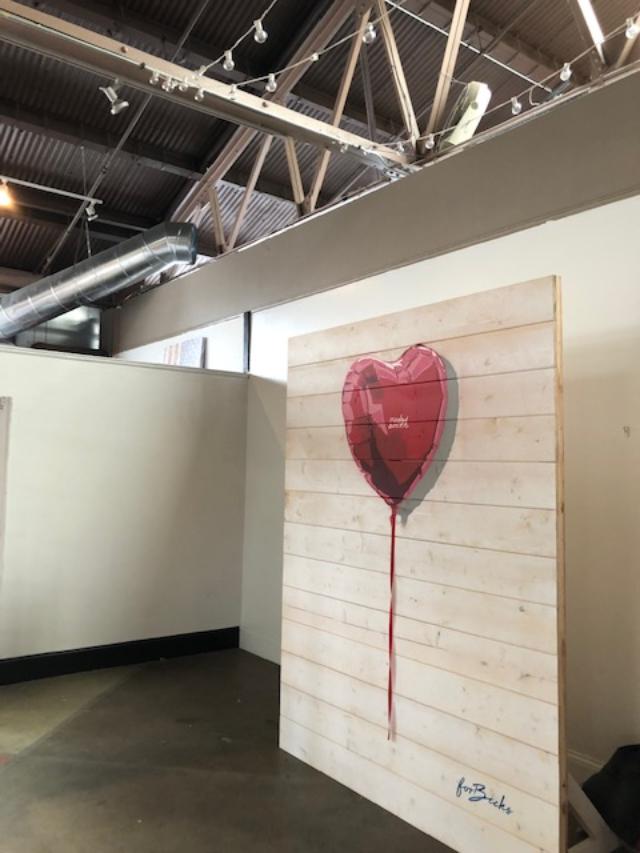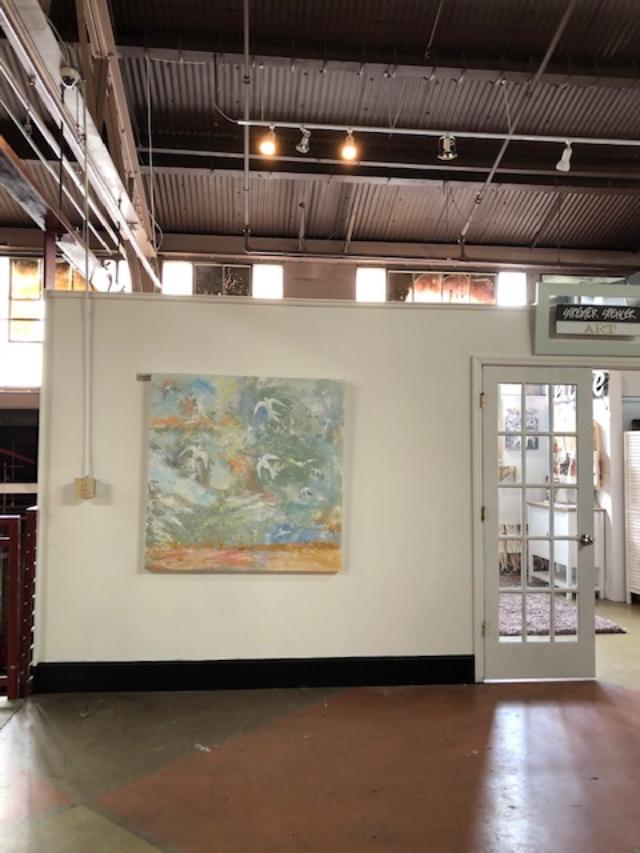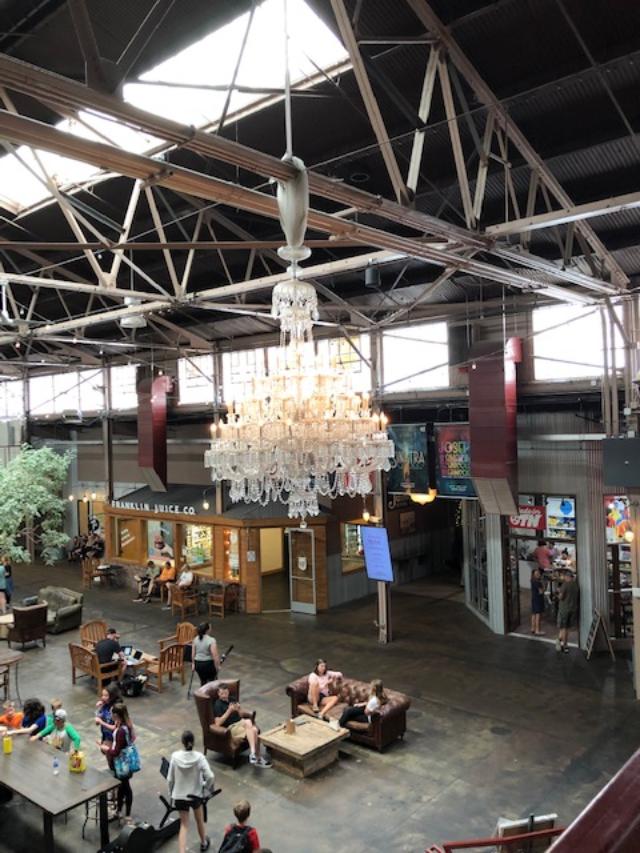 Baked Goods + Ice Cream at The Factory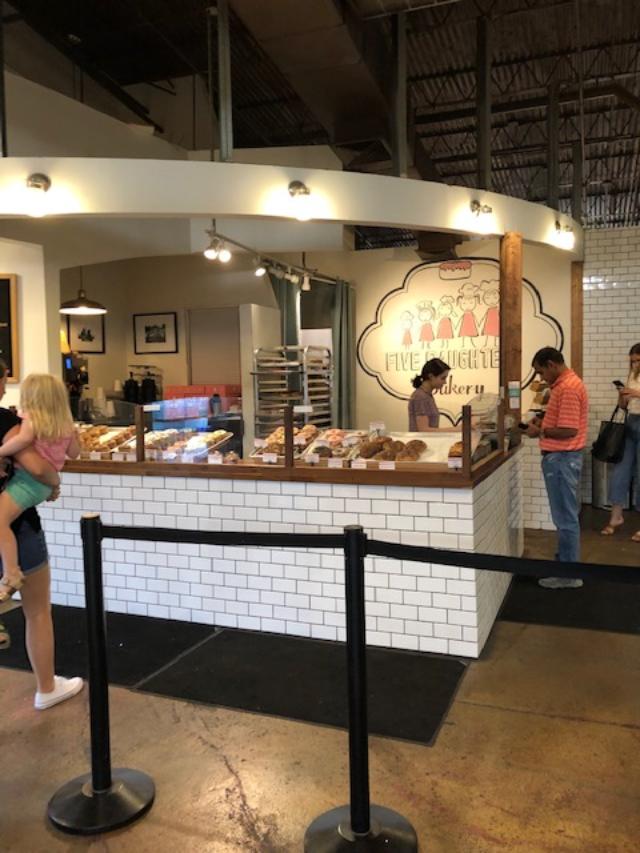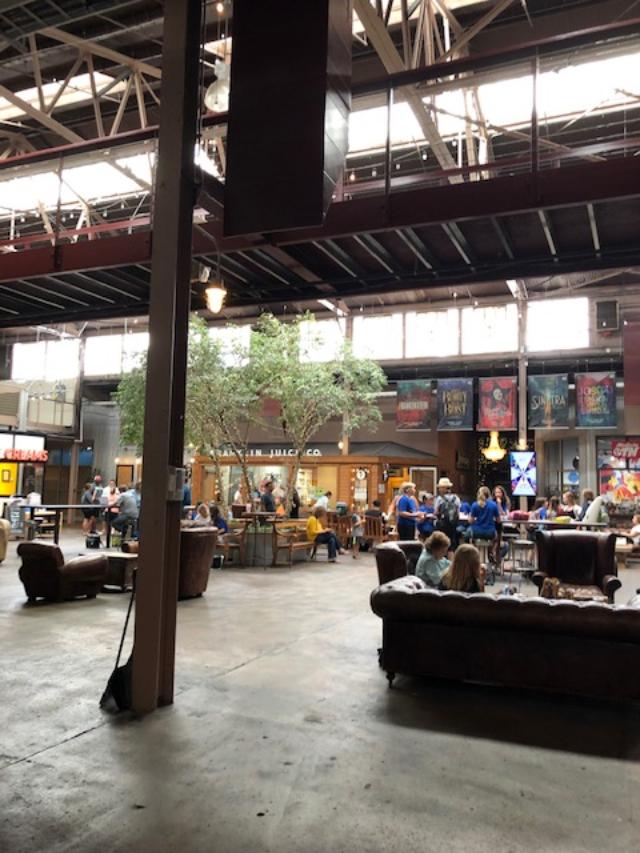 Ready to Be Inspired by the Holidays in Franklin?
I guarantee you will come away with a few AHA moments and decorating ideas…just in case you're ready to flirt with holiday goodness!
2. Mercantile 1858
I found plenty of interesting and lovely vignettes at Mercantile 1858 in Franklin where you'll score a curated blend of vintage furniture, found collectibles, on-trend home decor items, farmhouse elements, and locally made gifts.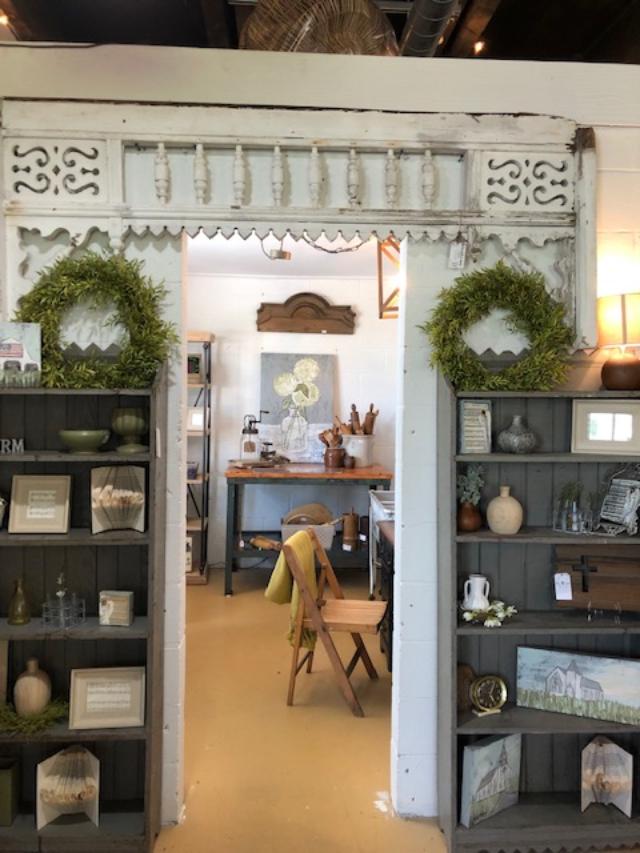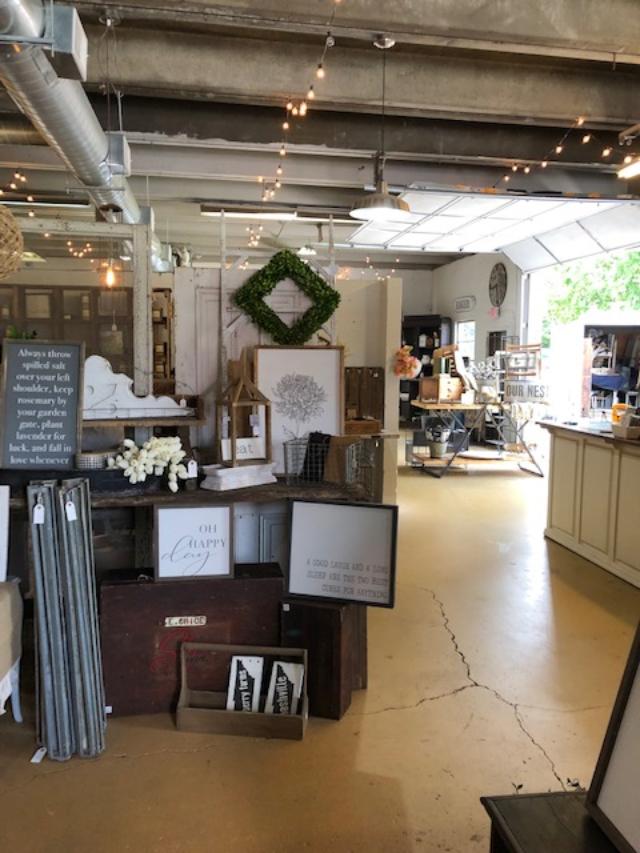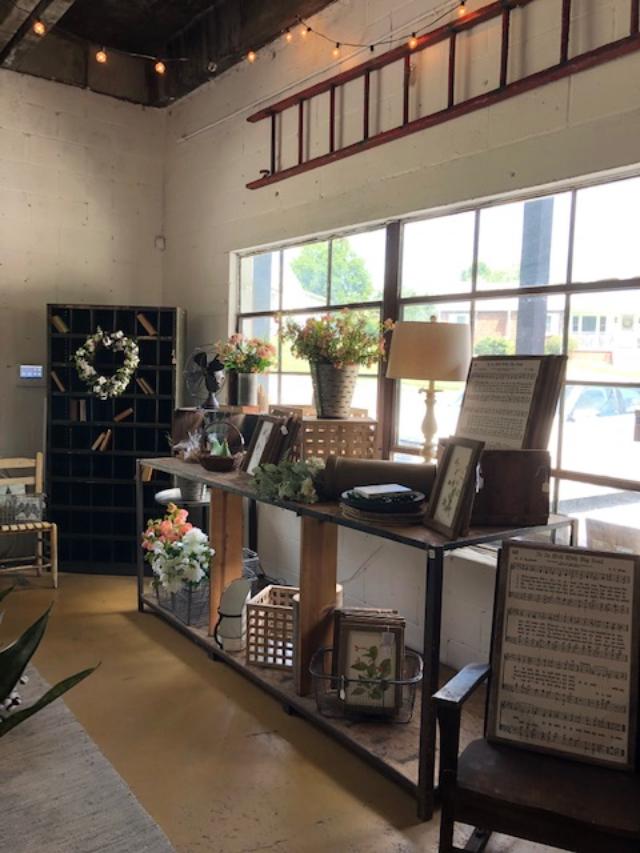 Loving that Beaded Chandelier!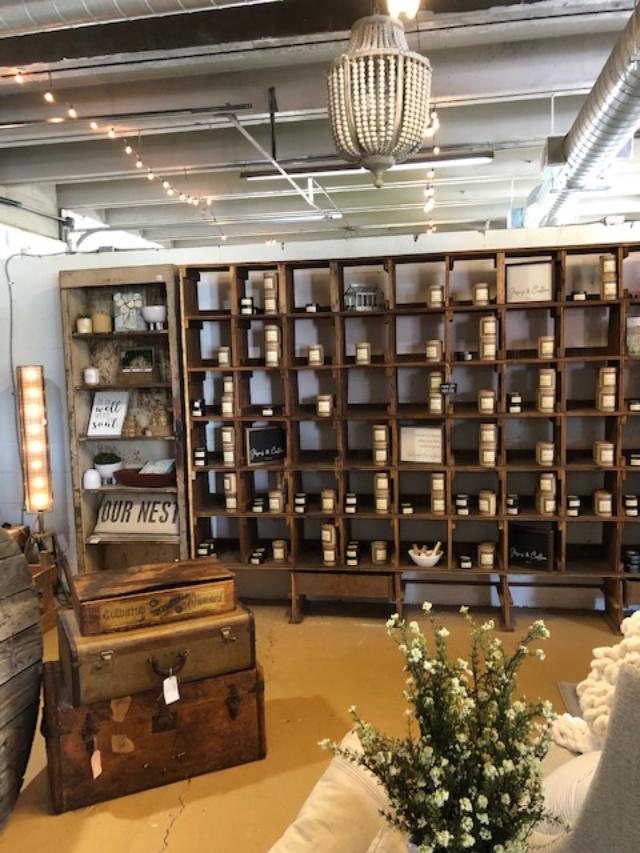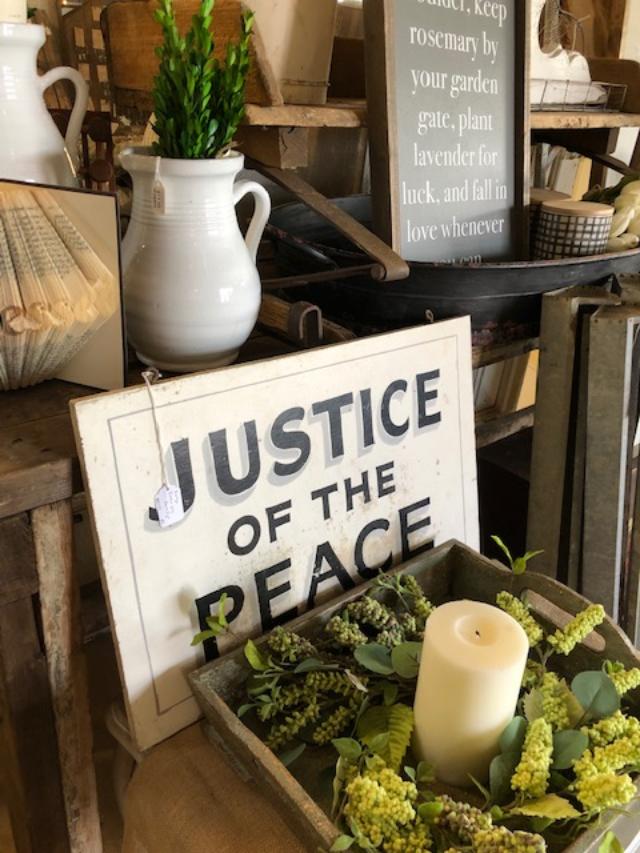 Ideas for What to Do in Nearby Nashville…
3. Scarlett Scales Antiques
I spent a good chunk of time at West Main by Scarlett Scales, one of two shops the creative curator Scarlett offers in Franklin.
Inside the shop were so many interesting architectural pieces I wanted to drag home!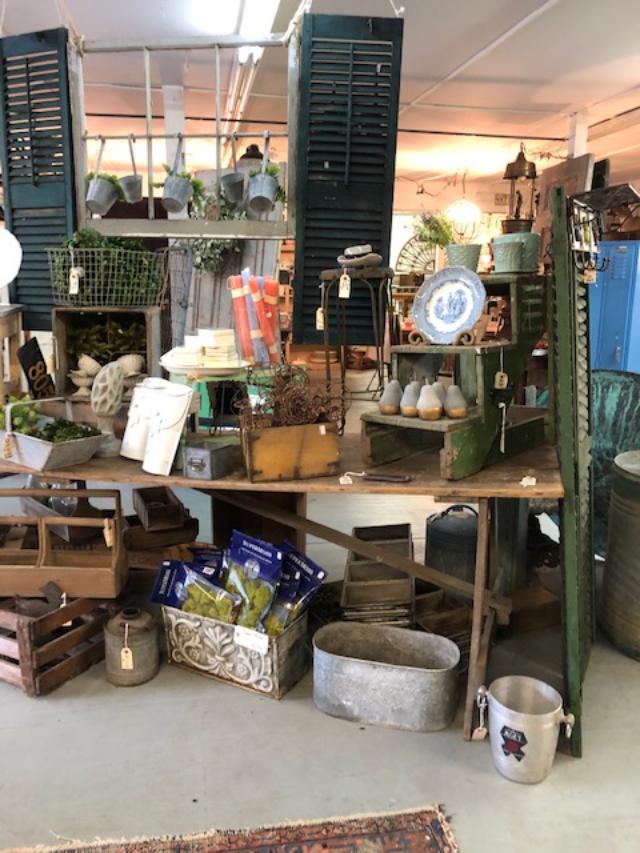 Instant Collection, Anyone?
Instead, I snapped up an instant collection of vintage sun-purpled glass bottles (from the selection below) and a statue of Mary for the garden.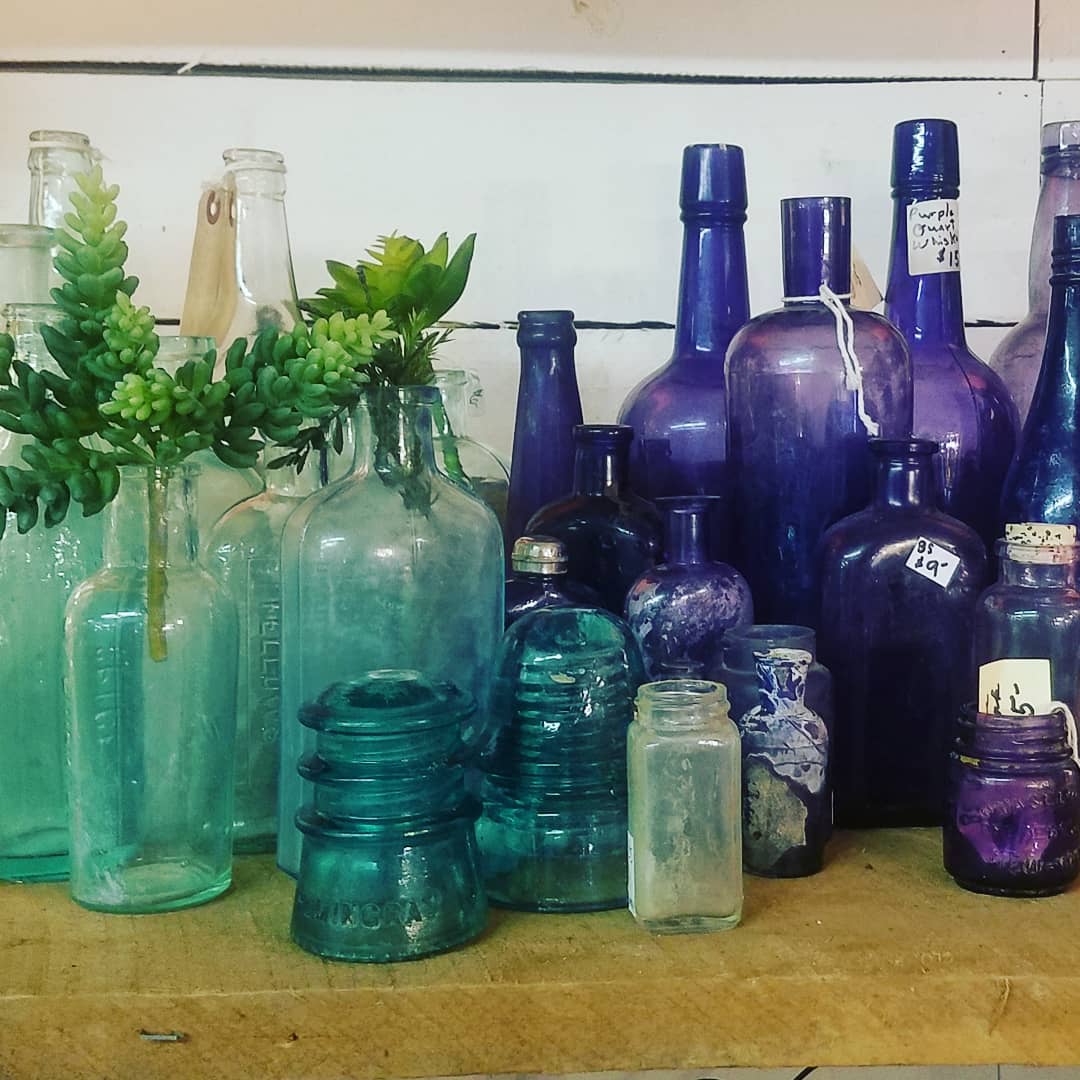 In addition to her two beautiful shops, Scarlett has a vacation rental I would love to discover someday!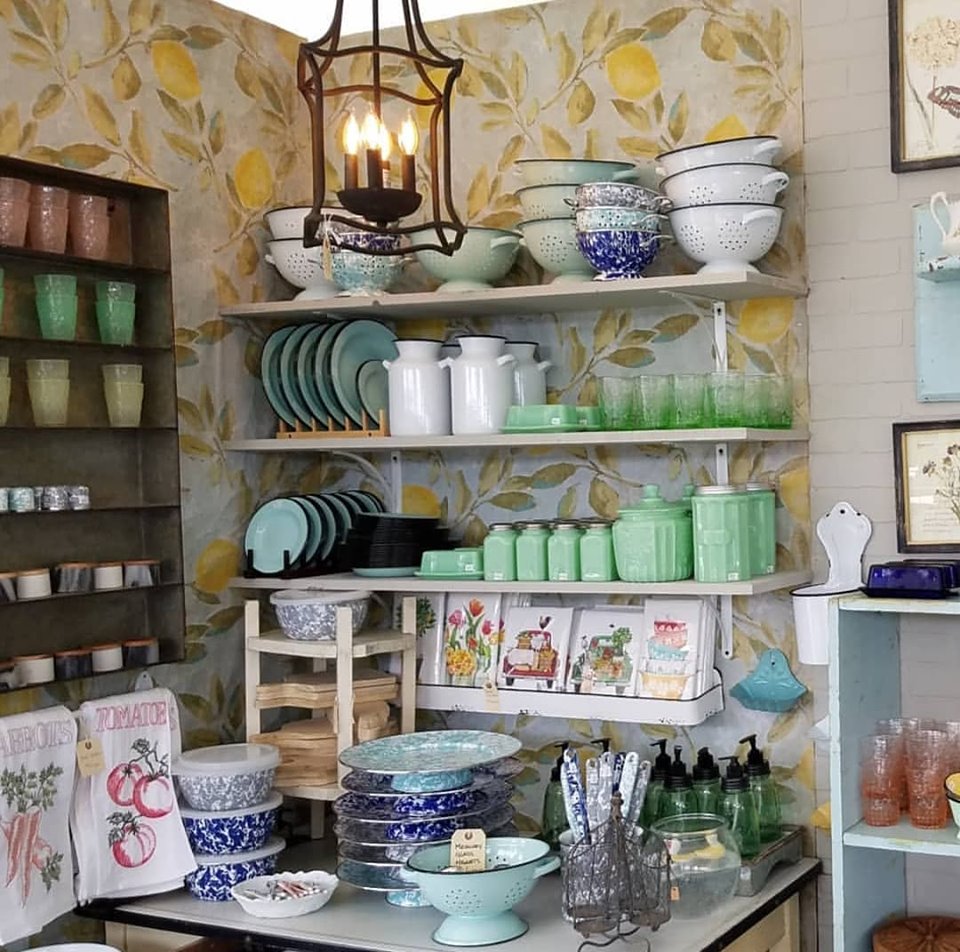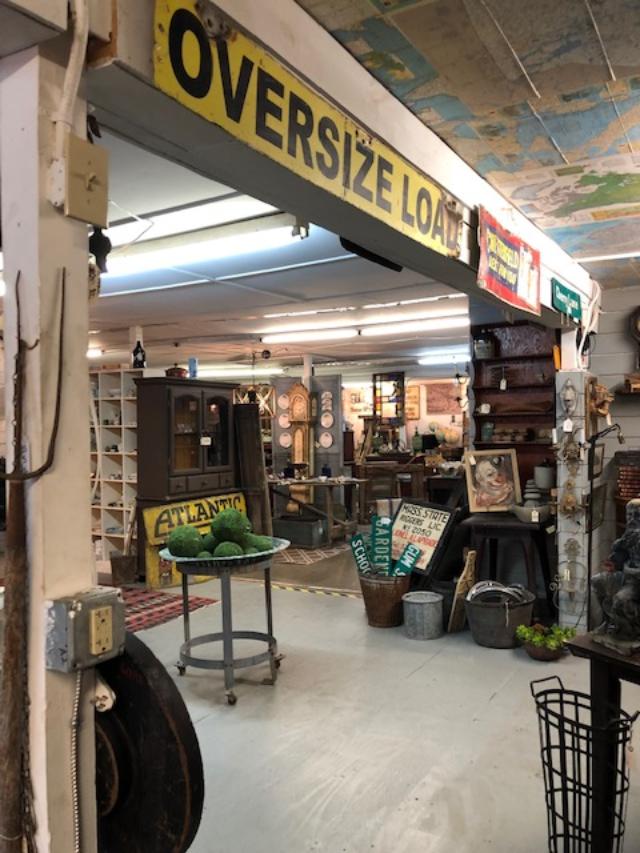 Raise Your Hand if You Love This Palette!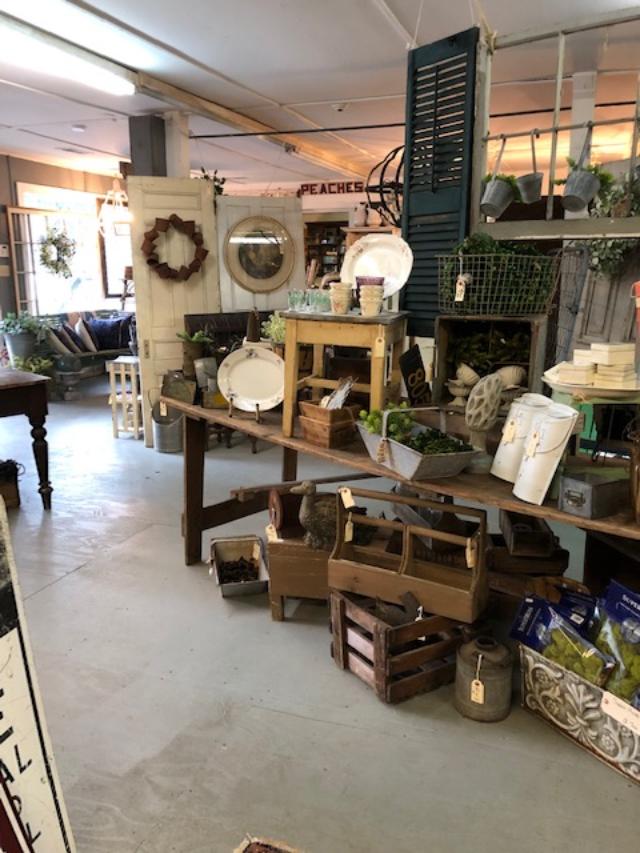 4. White's Mercantile
This shop is sort of famous like its owner, Holly Williams, who is an acclaimed musician and the daughter of Hank Williams Jr. She calls White's Mercantile a general store for the modern day tastemaker, and that is exactly how I experienced it!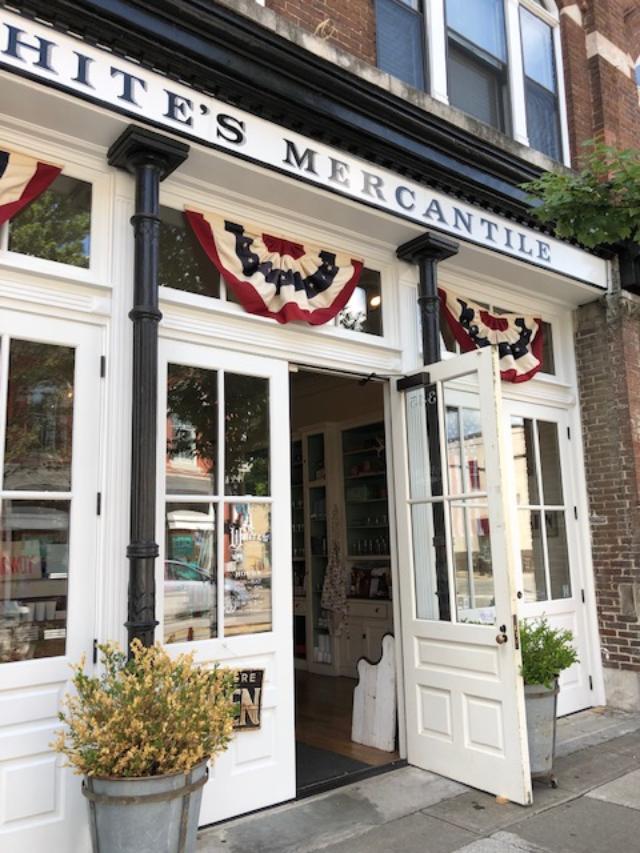 I didn't have a lot of time when I popped into White's Mercantile just before we departed Franklin, but there was enough time for a Holly Williams sighting! Yep. She was there at the shop so that made the experience richer.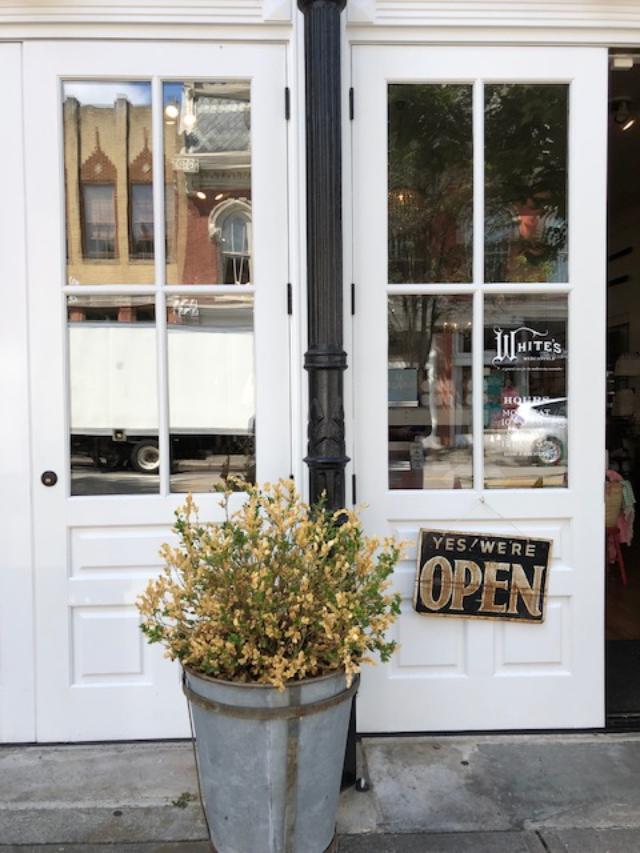 Traditional On the Outside With Fresh & Unique Inside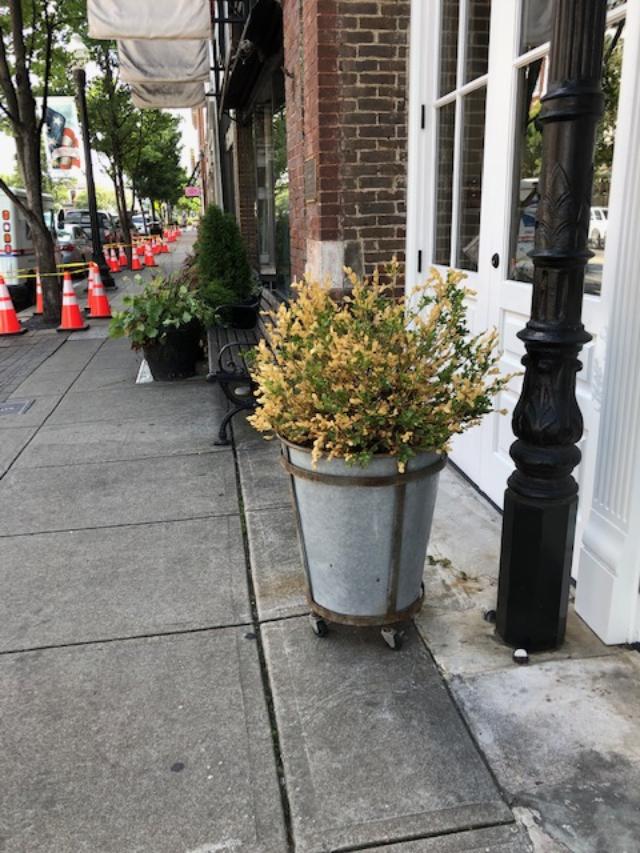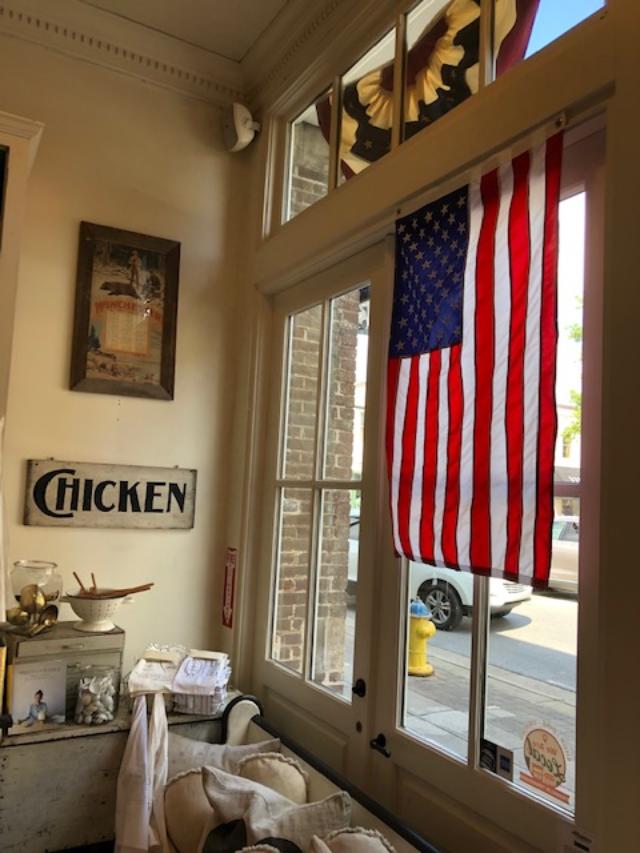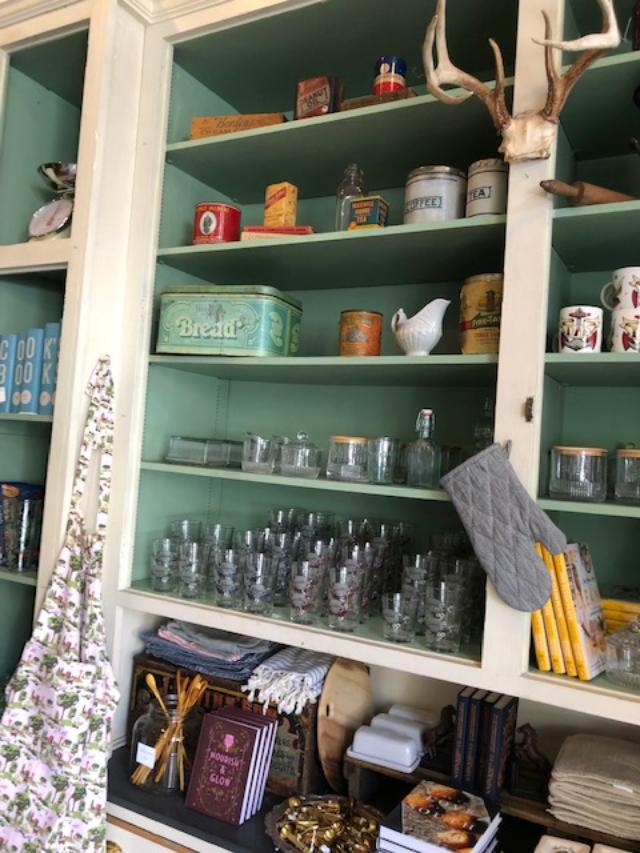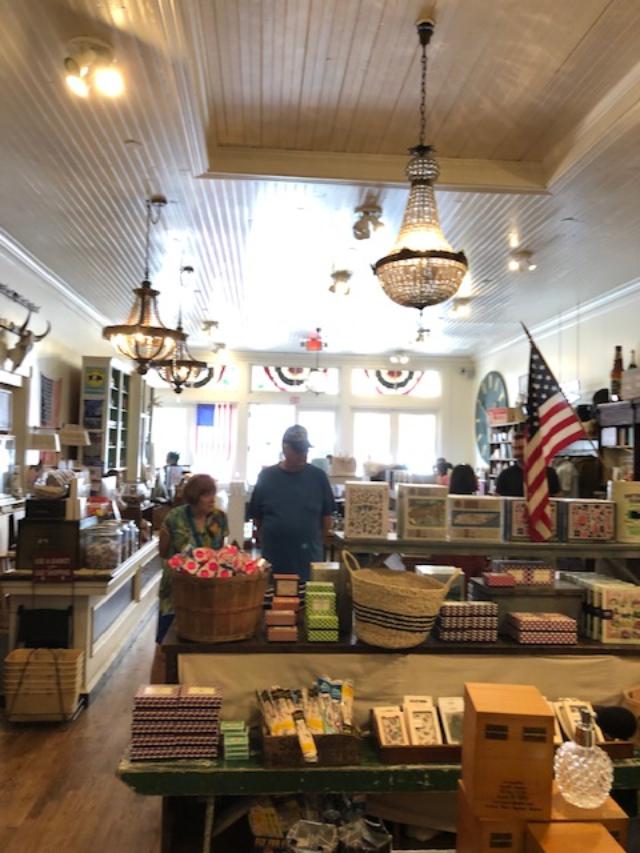 Loved Every Piece Curated by Holly Williams!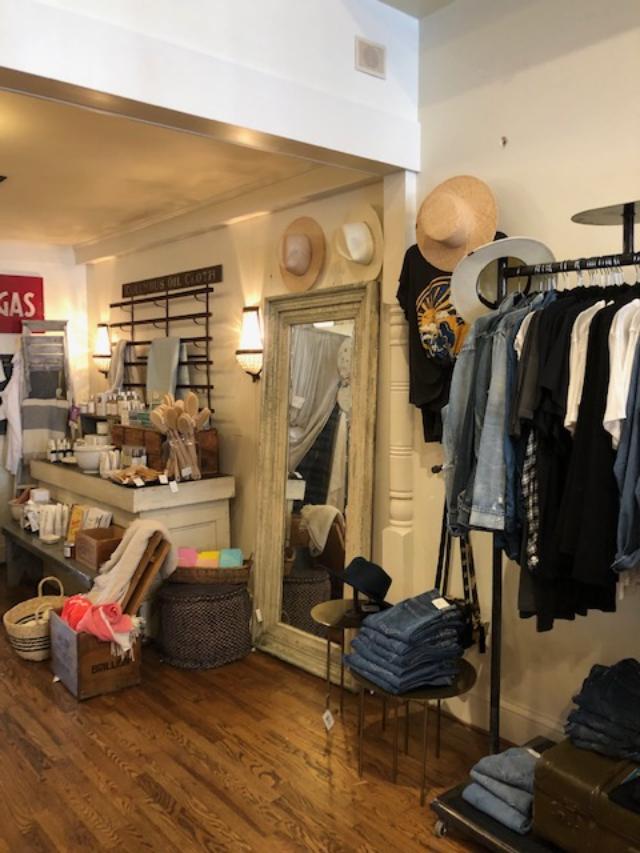 Why why why did I pass up the Disco Cowgirl t-shirt and camo bag (below)???? Together, they are sort of everything if you ask me.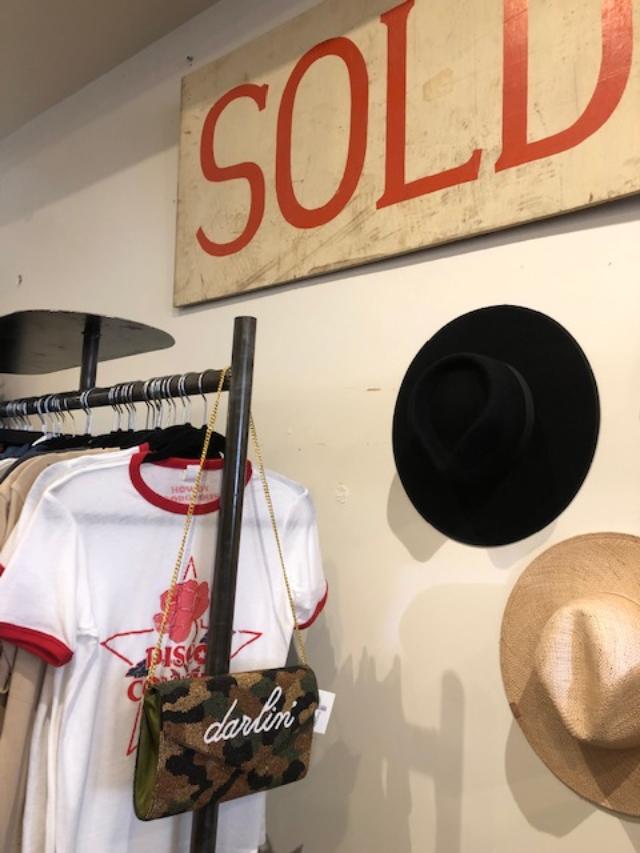 Have you checked out A PLACE TO CALL HOME by Gil Schafer yet?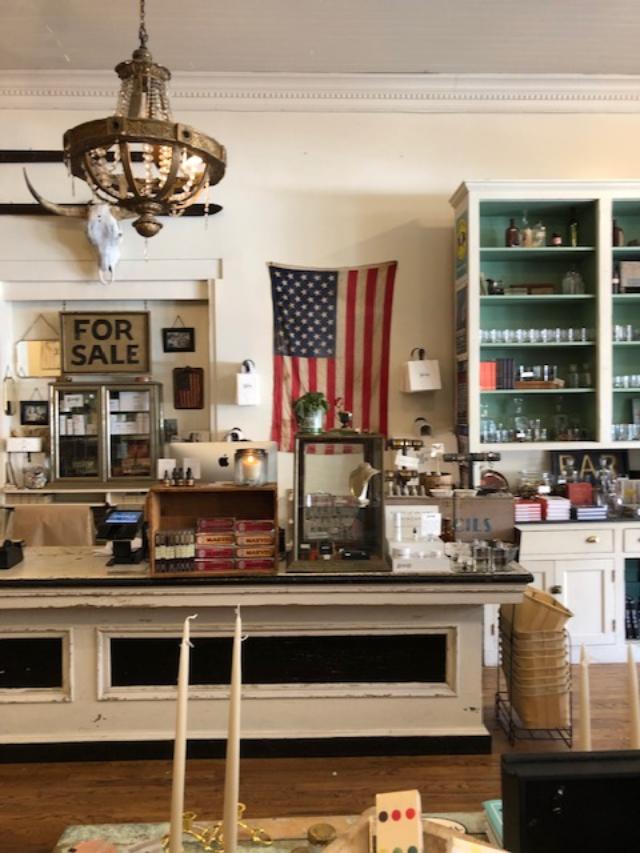 This linen backed bench piled with linen pillows (here's a great deal!) had my name all over it.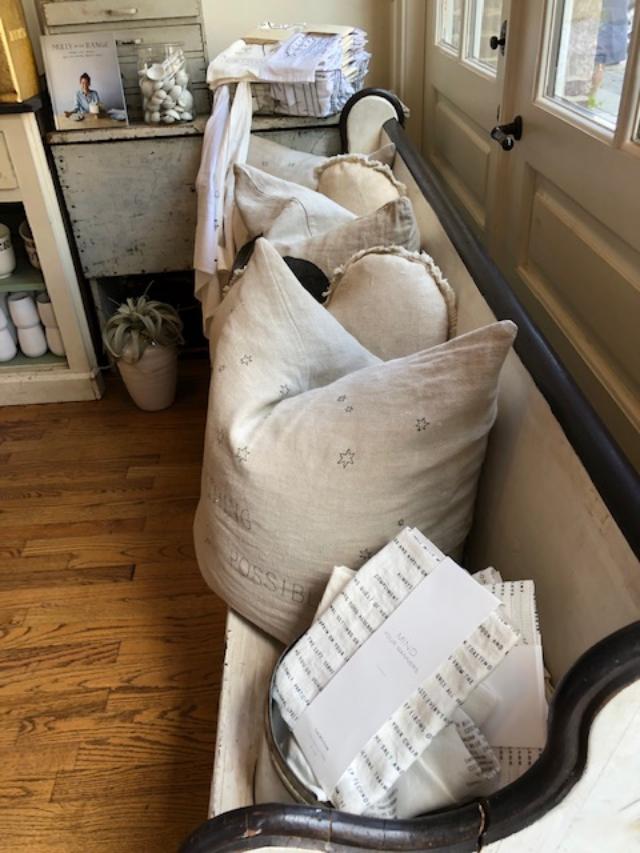 See More of Downtown Franklin!
This Vault in Franklin Gave Me Pause
Maybe you can educate me about this vault we passed!?!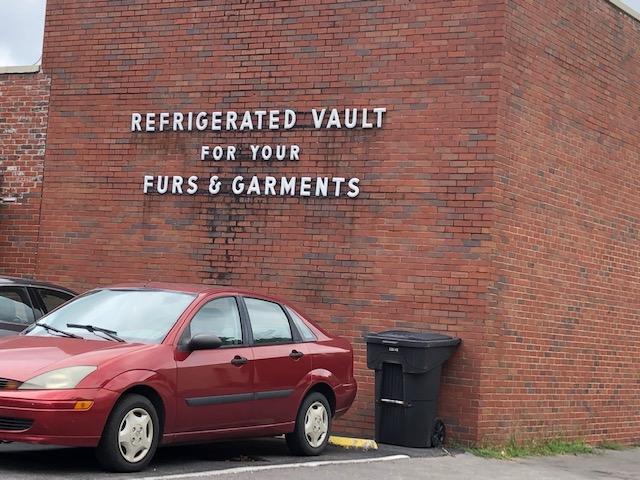 I independently selected products in this post—if you buy from one of my links, I may earn a commission.
Thanks so very much if you have a moment to vote, and do find the nomination of Hello Lovely for Best Written Blog RIGHT HERE!
I independently selected products in this post—if you buy from one of my links, I may earn a commission.
Peace to you right where you are.
-michele
Shop for items you already intended to buy on Amazon RIGHT HERE, and also find home decor here to keep decor inspiration flowing on Hello Lovely!
Hello Lovely is a participant in the Amazon Services LLC Associates Program, an affiliate advertising program designed to provide a means for sites to earn fees by linking to Amazon.com and affiliated sites.