We recently took a roadtrip from our home in Northern Illinois to the Southeast, and after a day in Charlotte, we headed to beautiful Charleston. I was one wide-eyed, swooning flâneur* as we strolled Meeting, Church, and Battery Streets to soak up inspiration from the historical homes near White Point Gardens (aka "The Battery"). They are so much more than simply old houses, friends. Indeed, they are masterful works of art which somehow still remain after natural disasters and war. Join me for this Historic Charleston Mansion Exteriors and Gardens: Walking & Carriage Tour of the Battery.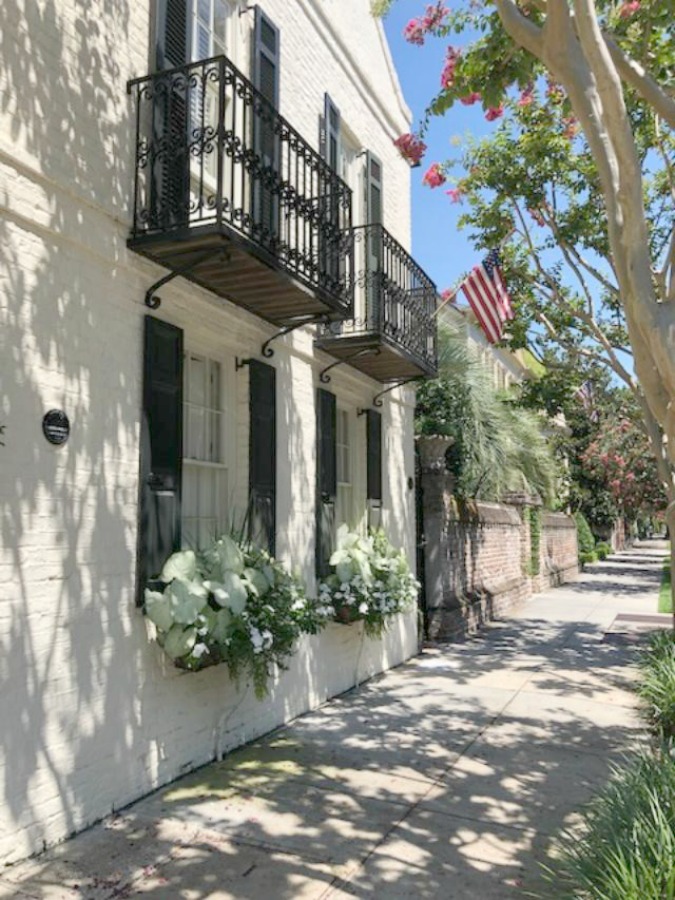 *flâ·neur/fläˈnər/. From the French noun flâneur, it means "stroller," "lounger," "saunterer," or "loafer." Flânerie is the act of strolling, with all of its accompanying associations…a near-synonym is 'boulevardier'.
Historic Charleston Mansion Exteriors and Gardens: Walking & Carriage Tour of the Battery
What is the Charleston Battery? An area of the city which was at one time home to a battery of canons along the seawall. The battery protected Charleston as well as the mansions near the wall. It's home to White Point Garden, Charleston's first public park where you can enjoy: live oaks, palmetto trees, views of Charleston harbor, historical monuments, peaceful benches to relax, and…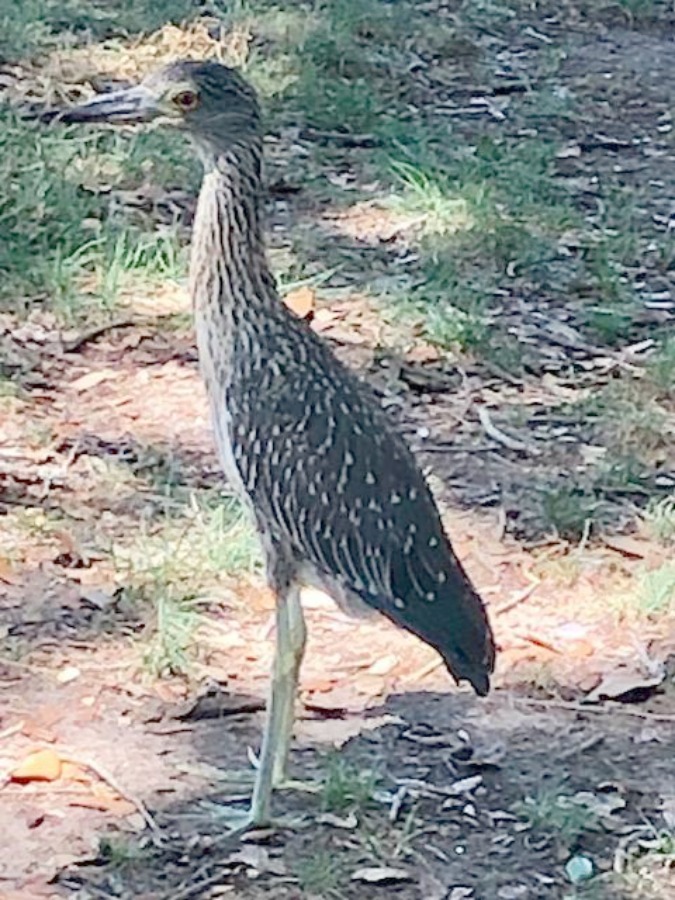 …lovely night herons. Oh, they were my favorite feature of the park along with the oaks!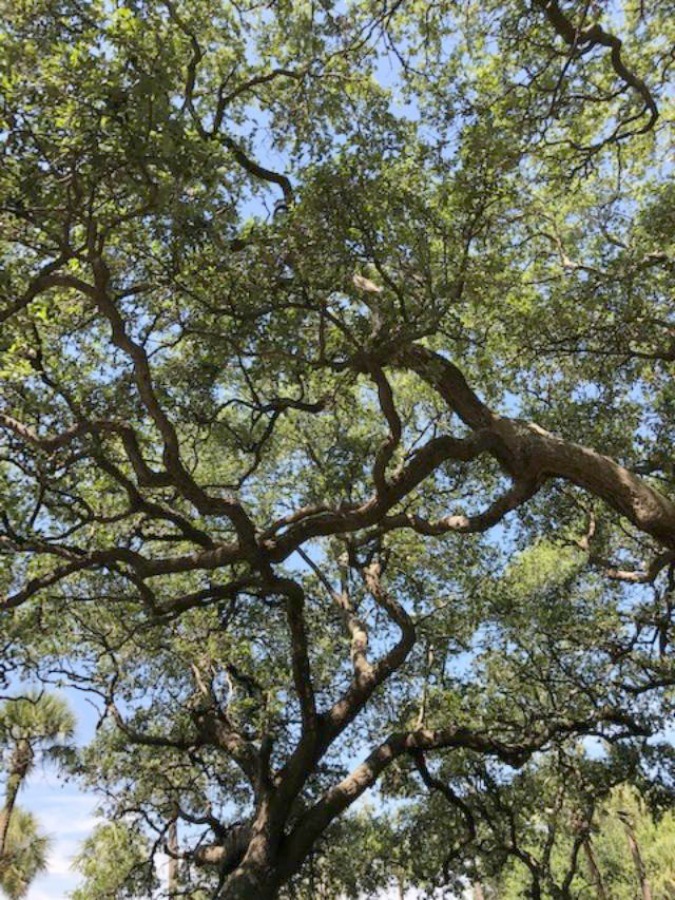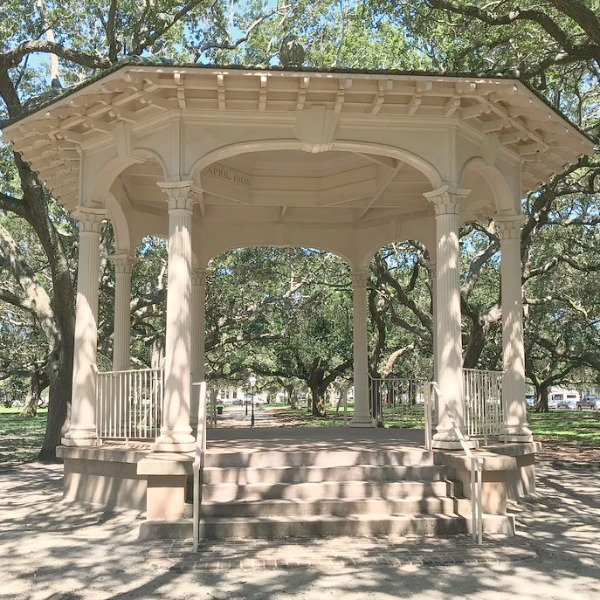 Charleston Mansion Exteriors and Gardens
What style of homes can you expect to see in the area? The historic homes I strolled by hail from the pre-Revolutionary, Antebellum, and Victorian periods.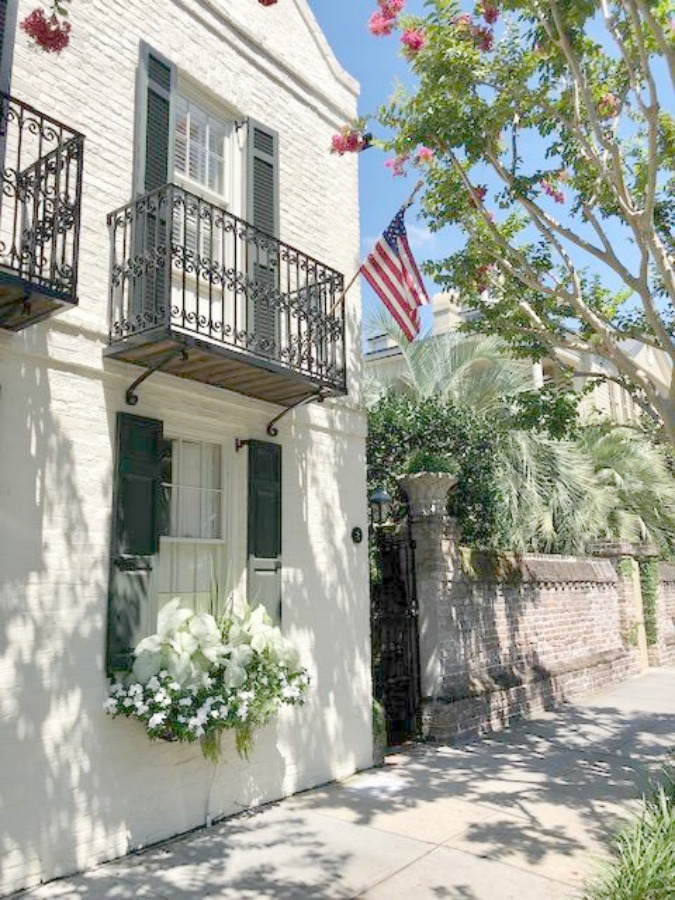 How big are these Charleston mansions? These are not tiny summer homes! Even though many were built as summer homes for wealthy plantation owners, I was surprised by their square footage.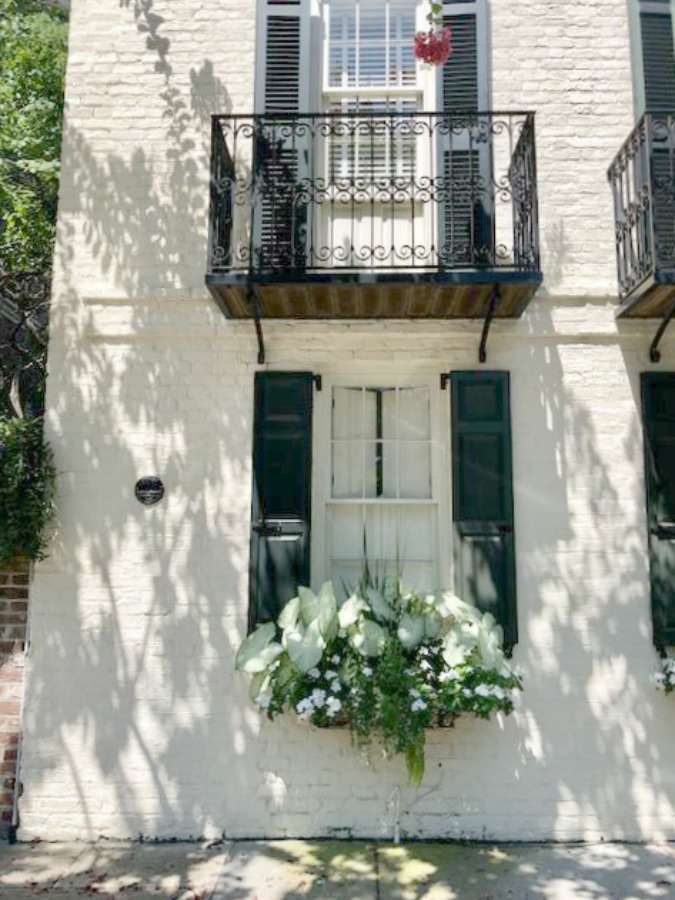 The largest home is 20,000 square feet.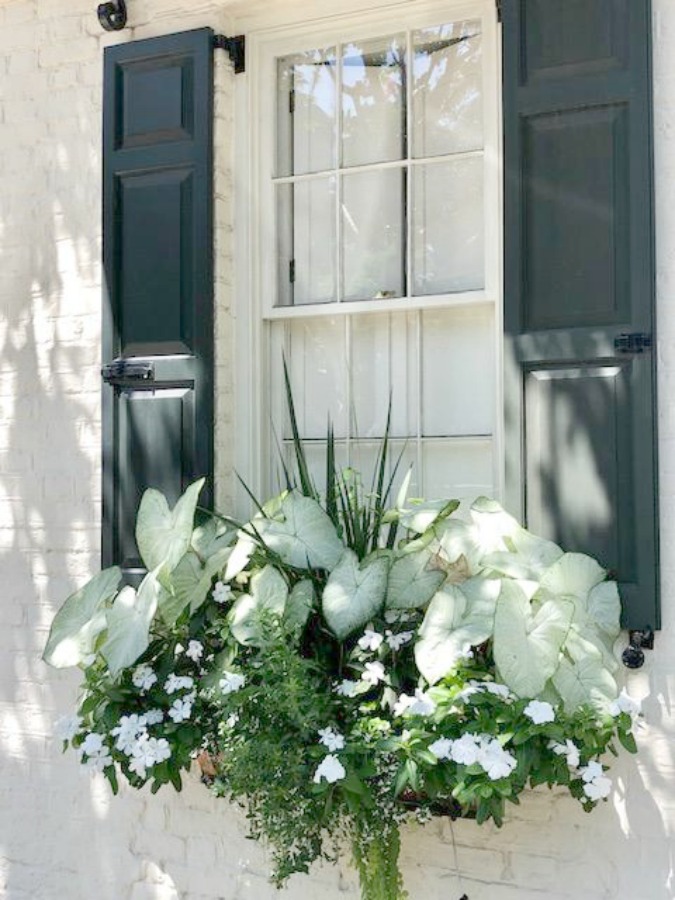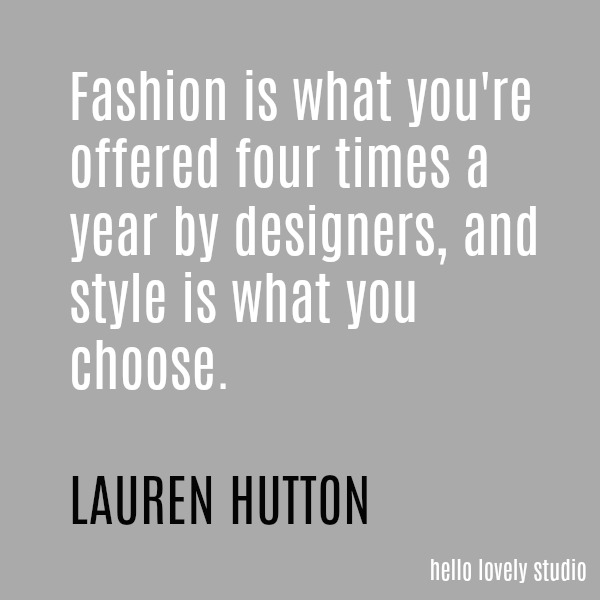 Real Estate Costs for an Historic Charleston Home
How much do homes here cost? Sometimes as much as $1,000 per square foot.
The Shackleford-Williams House (31 East Battery Street) is a six bedroom, five bath home built in 1837 with 7,505 square feet. It boasts an ocean view and is on the market for $6.5M.
Get a feel for the neighborhood by seeing the home's location here:
Historic Charleston Homes Here
What notable antebellum mansions will woo you? The Louis DeSaussure House, George Chisholm House, William Washington House, Edmonston-Alston House, Colonel John A.S. Ashe House, Charles Drayton House, Roper House, James Spear House, Colone John Ashe House, William Ravenel House, and Villa Margherita.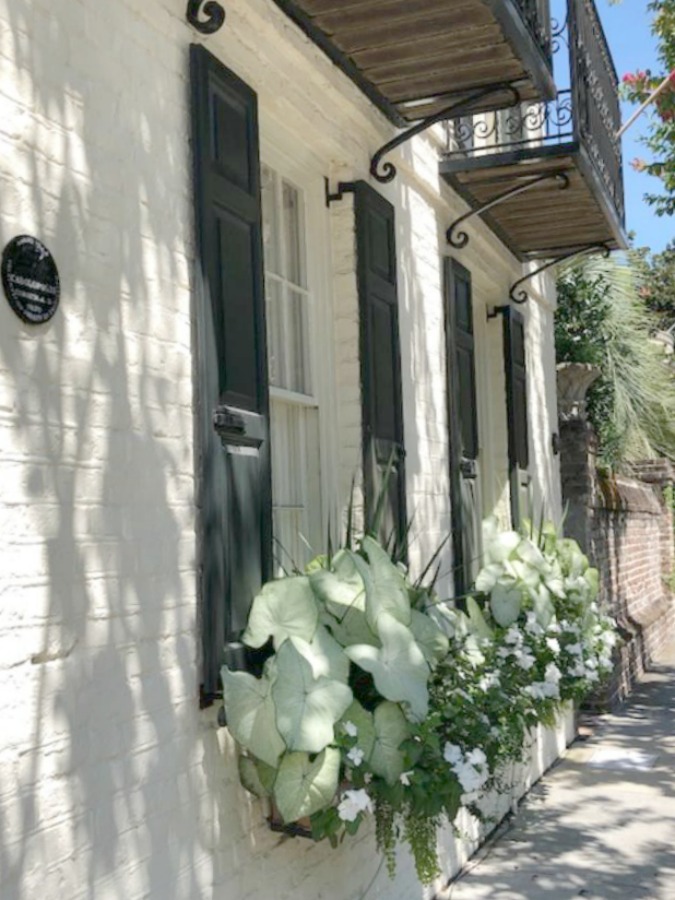 Quotes from Charleston Folks
You know I love collecting inspirational, humorous, and whimsical quotes, so those in this post have a common thread running through them: they are by Charleston peeps.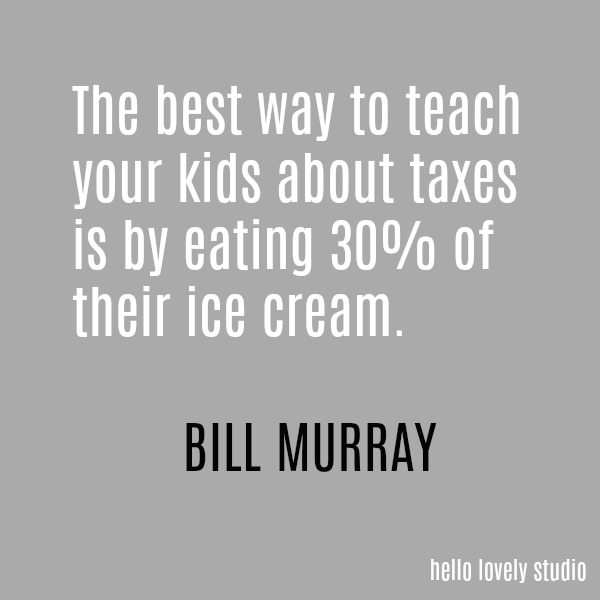 Crazy Beautiful Lush Charleston Window Boxes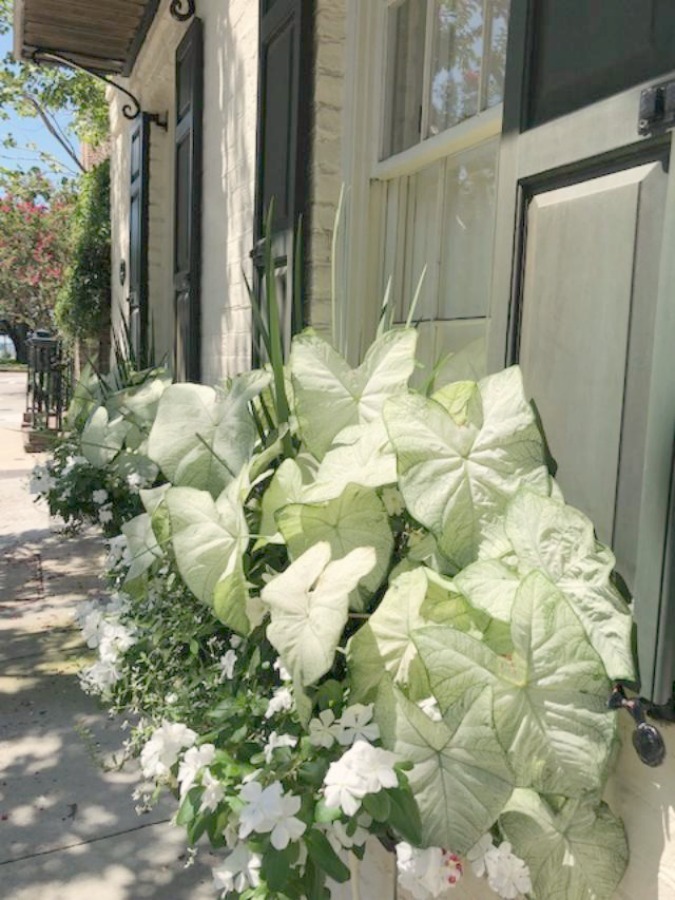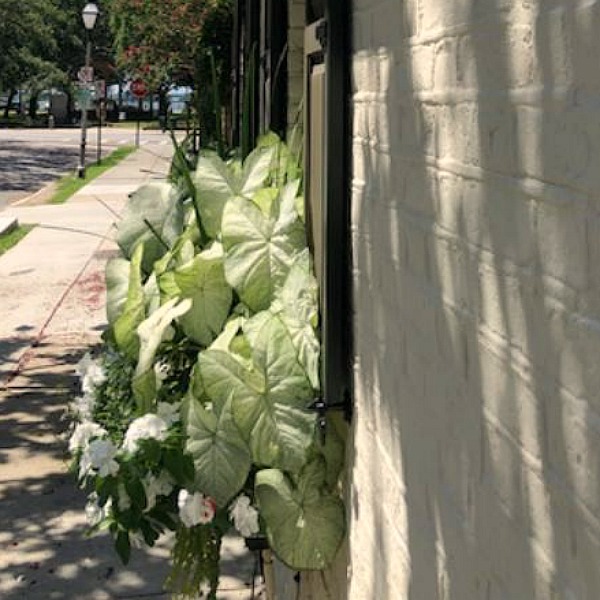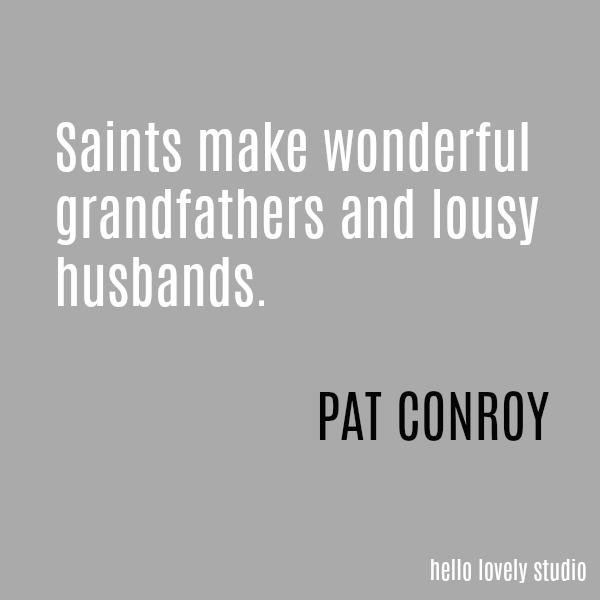 Lovely Charleston Secret Gardens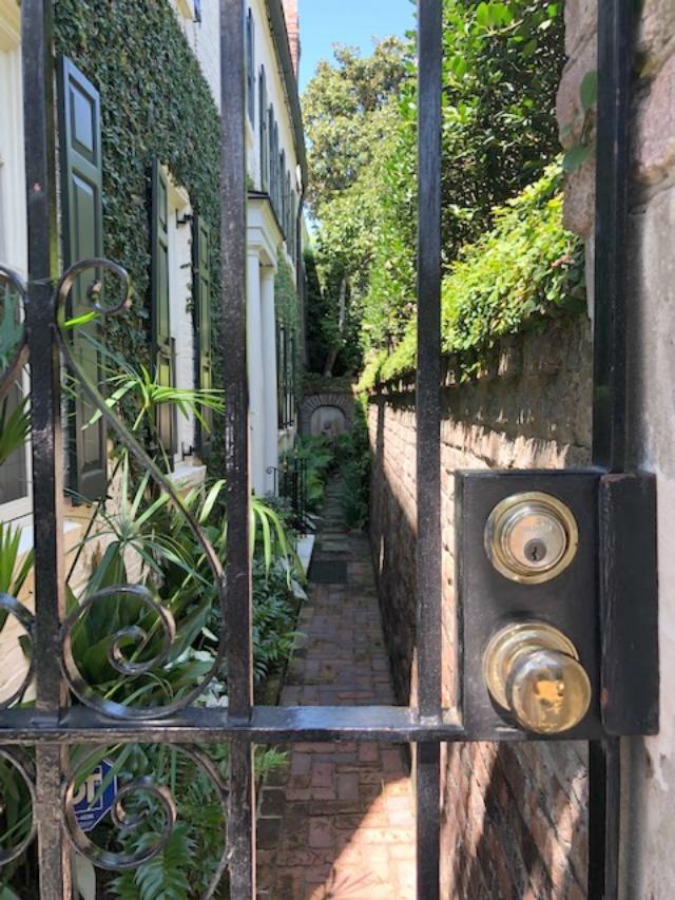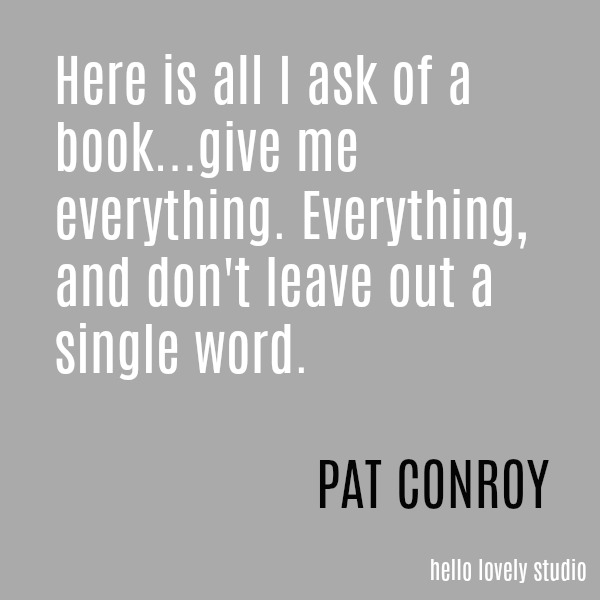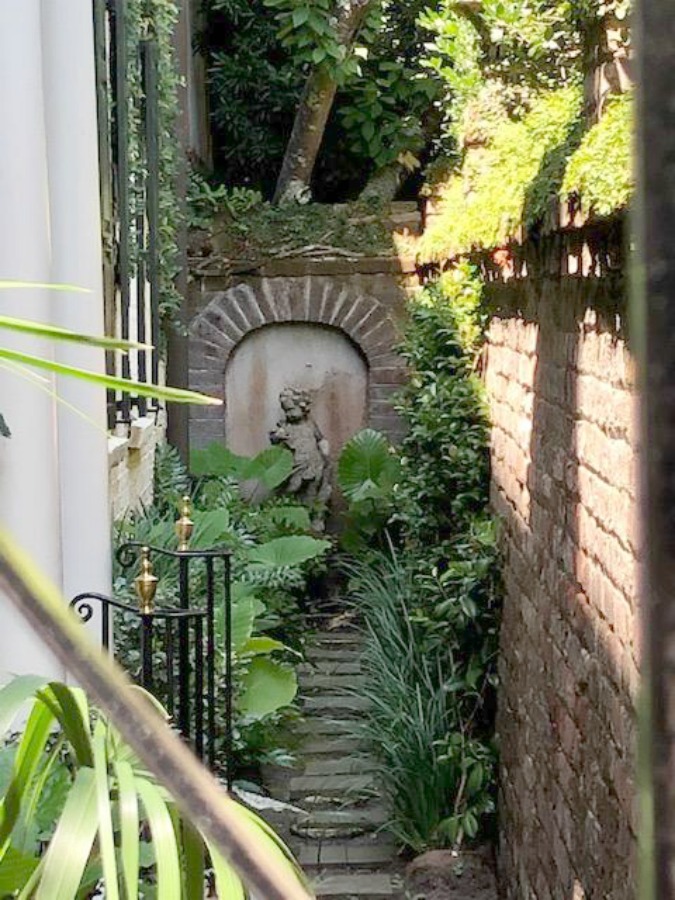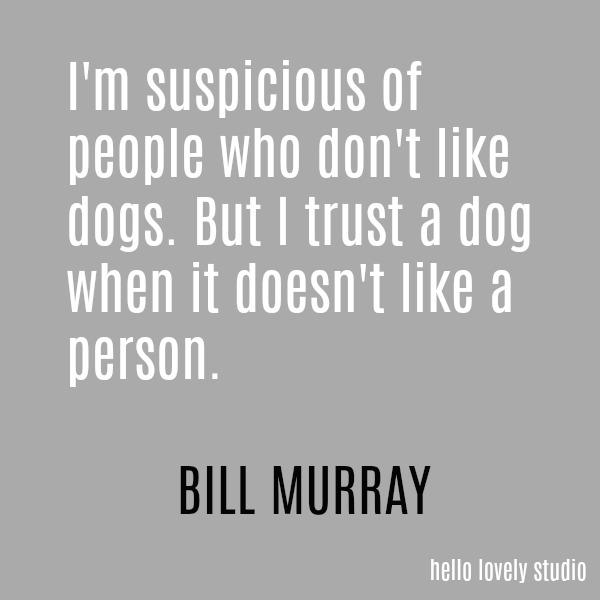 Carriage Ride in Charleston
Since this visit to Charleston only entailed a single day downtown, we didn't have time for an architectural tour beyond the wonderful historical carriage ride tour we took with Palmetto Carriage Works.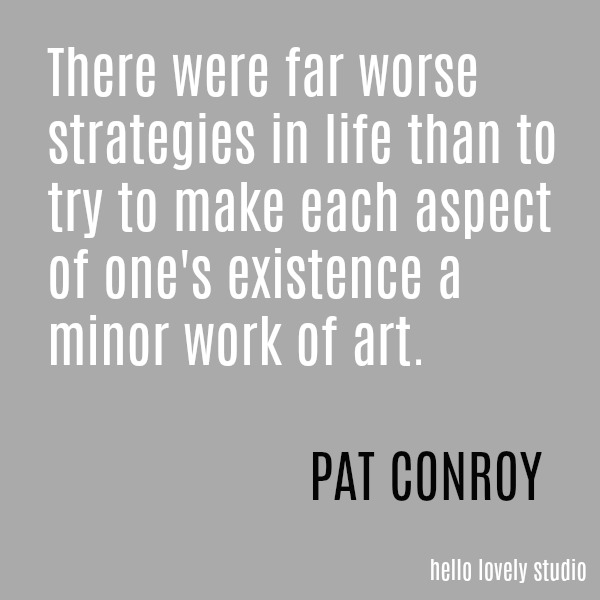 From a 4th generation Charlestonian former trial attorney, we learned so much about the history of Charleston, churches, earthquakes, alcohol consumption, architecture, gullah culture, and hauntings. Yes, hauntings.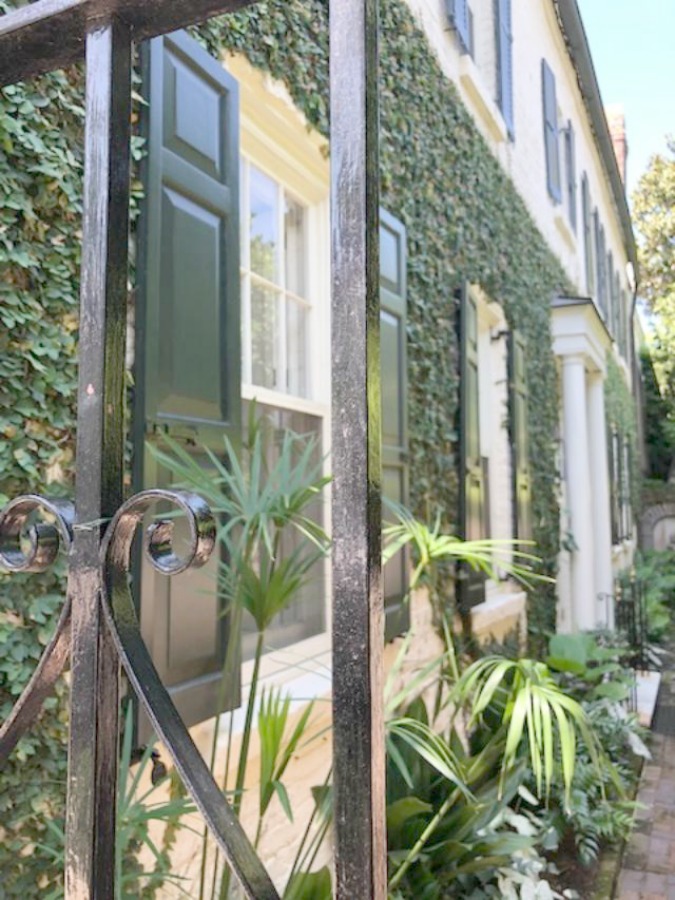 Fortunately, there was plenty of laughter on the tour too. When discussing a particular religious denomination and the love for drink in Charleston, he remarked "when two are more gathered, there's always a fifth."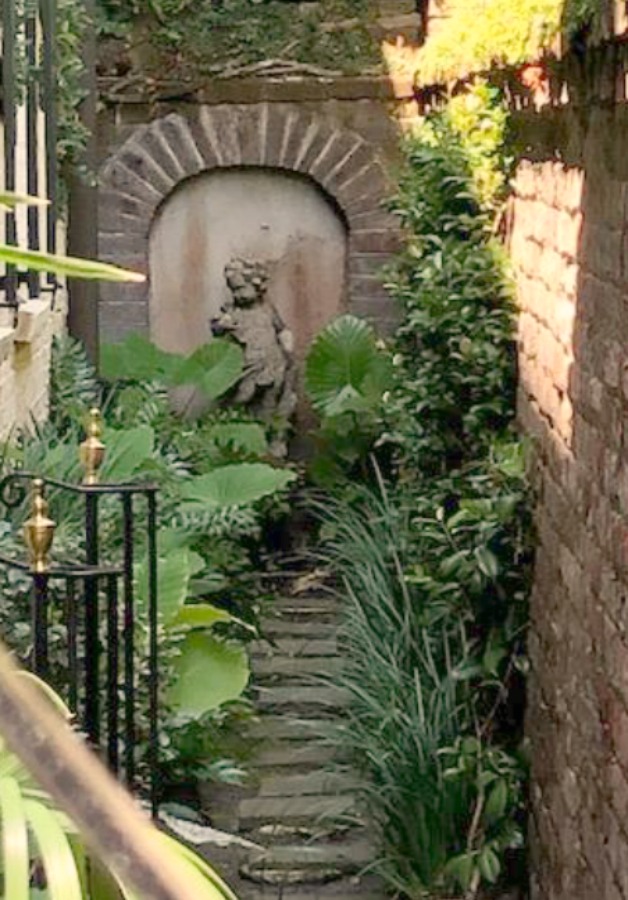 Creeping Fig Everywhere on Beautiful Homes!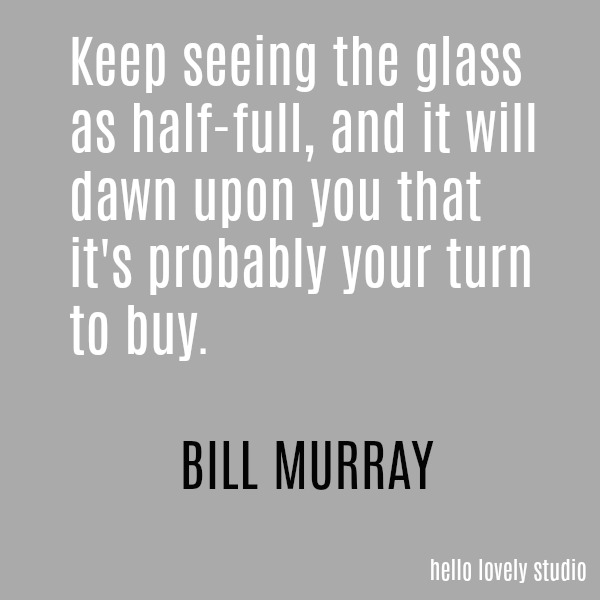 Pretty Pops of Blooms on Stucco Homes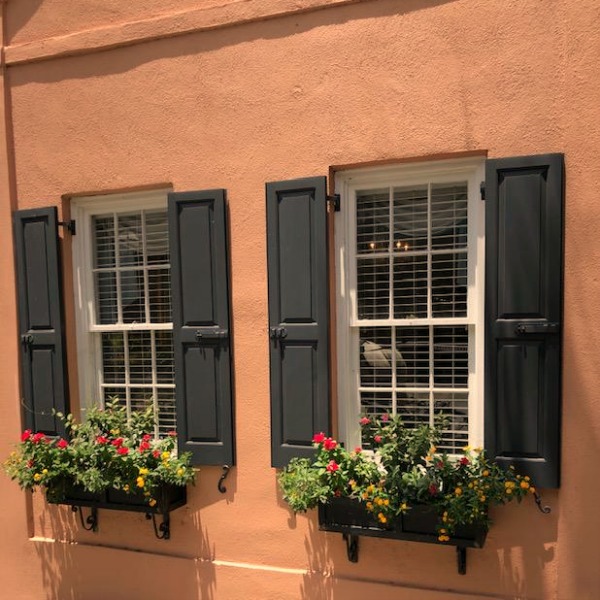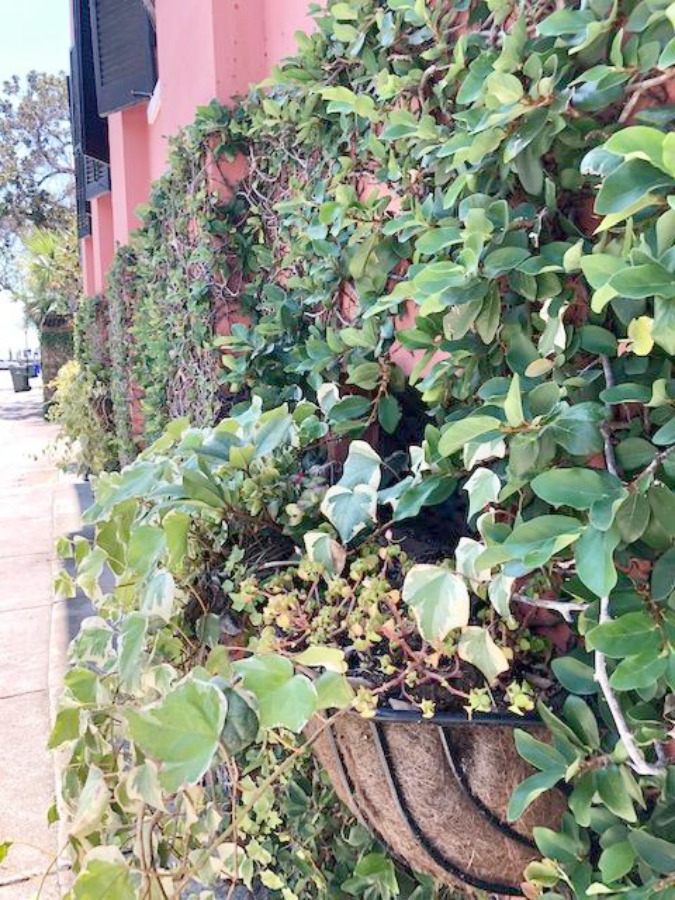 Seafood for Lunch
We enjoyed a delicious casual lunch at Charleston Crab House.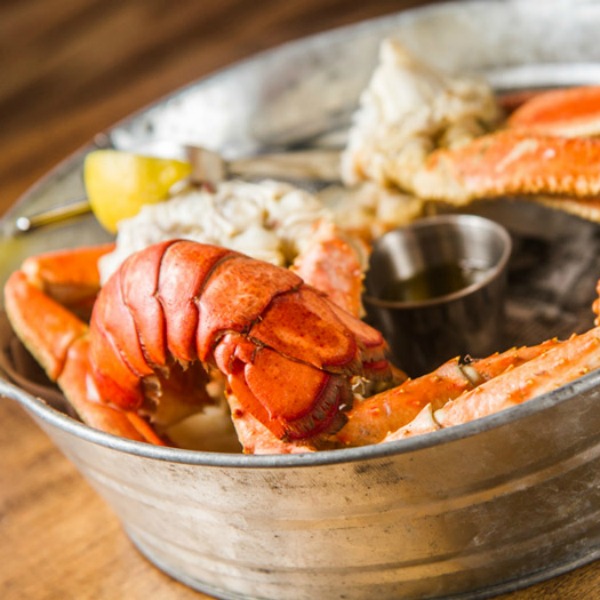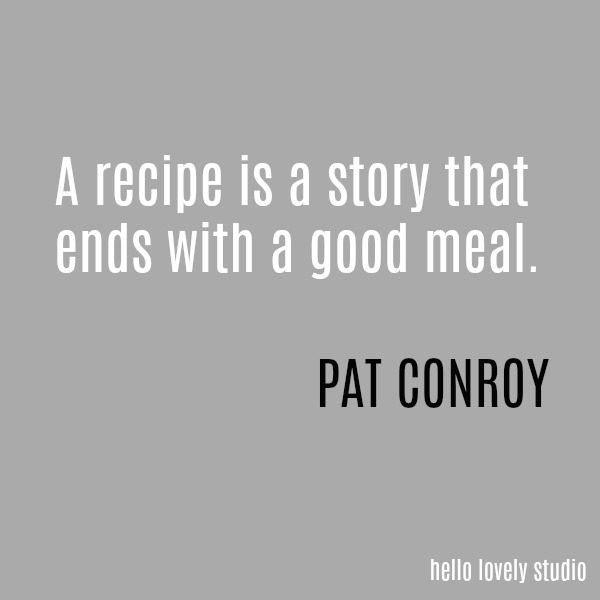 Here's a Great Pick: Double Tree Hilton in North Charleston
Our vacation was spur of the moment when my husband's schedule unexpectedly opened up so we winged it. No fancy hotels or quaint downtown airbnb for us, and we held all of our plans loosely.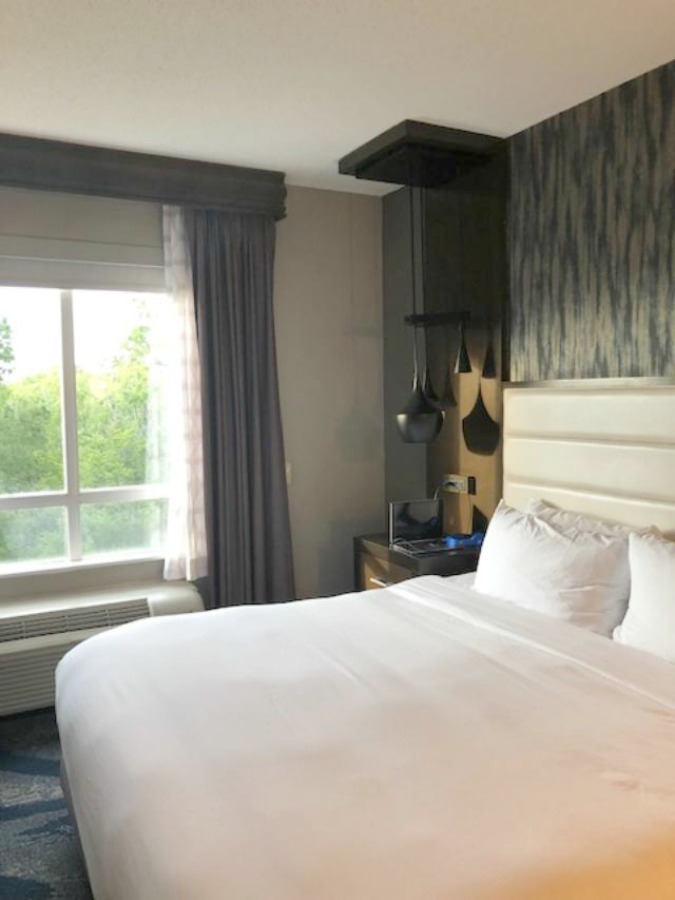 We stayed at the Double Tree Hilton in North Charleston, and it turned out to be a great pick!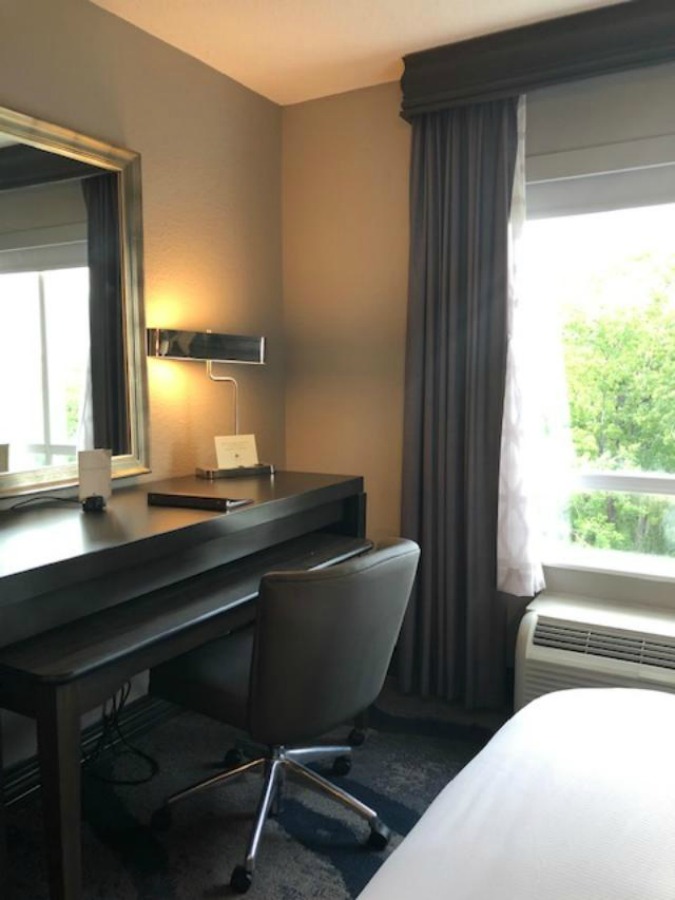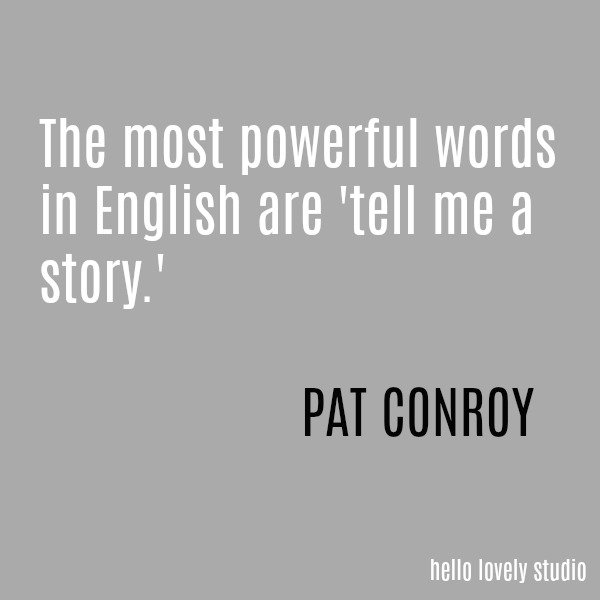 Quiet, Comfy, Clean and a Forest View
Hotel details: 5264 International Blvd, North Charleston, SC 843.576.0300.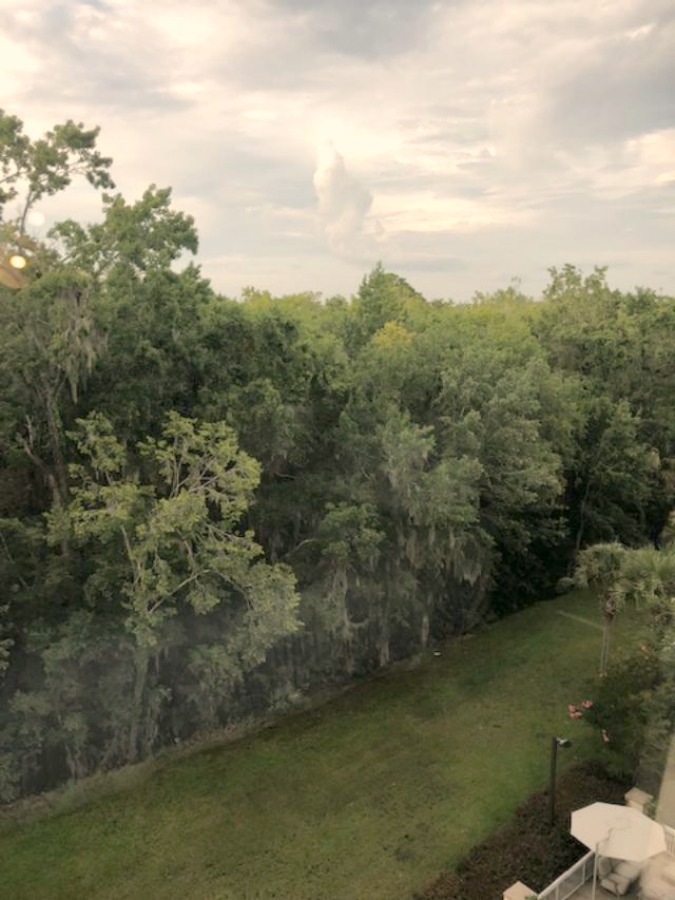 I much prefer staying at a quieter property where there are trees outside my windows, not rowdy tourists.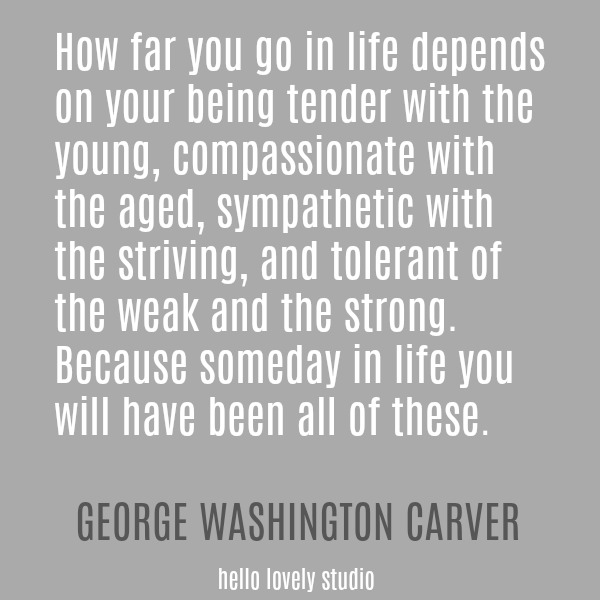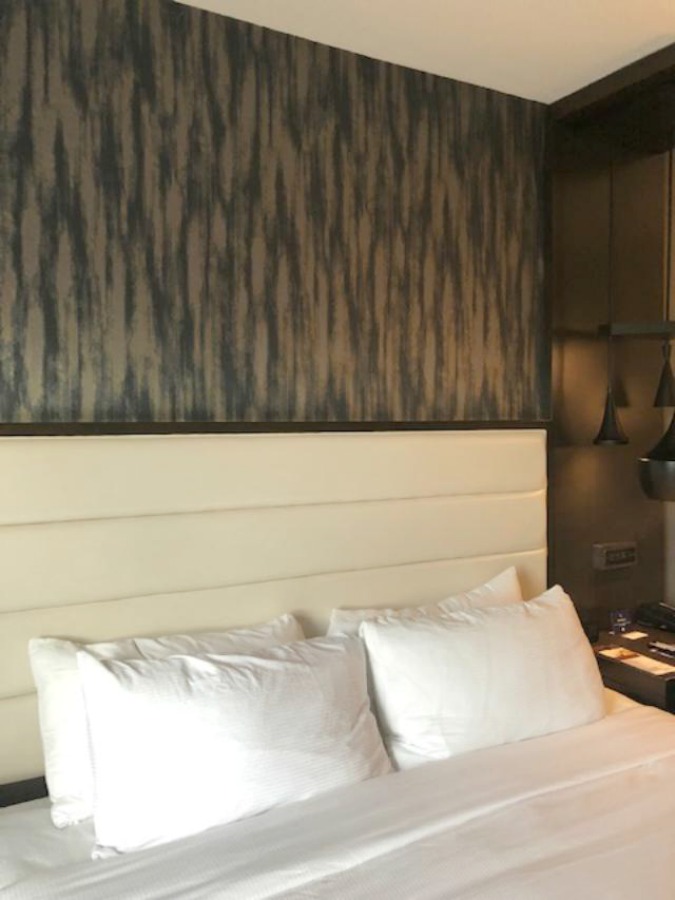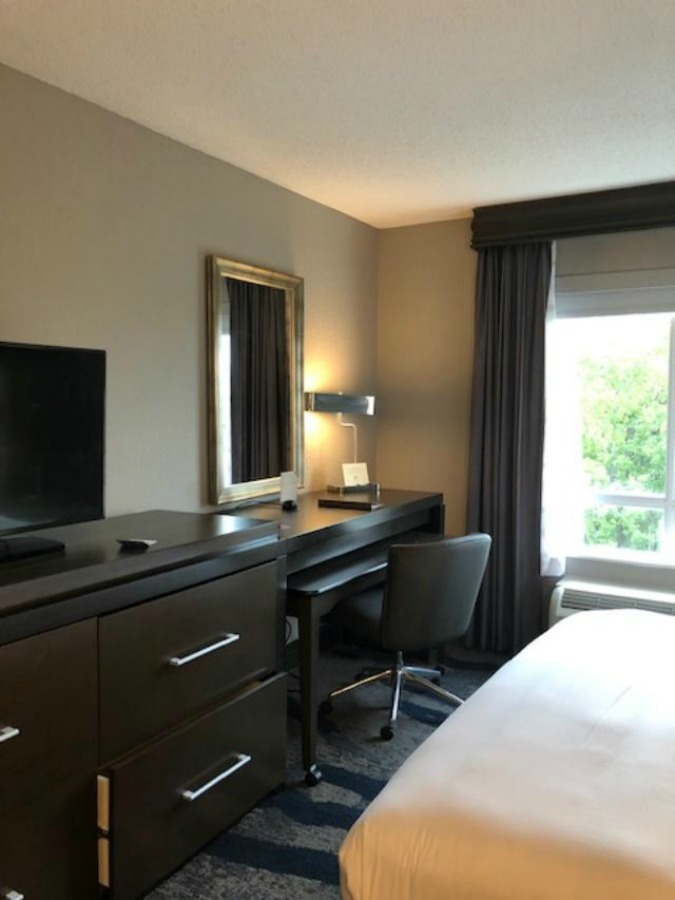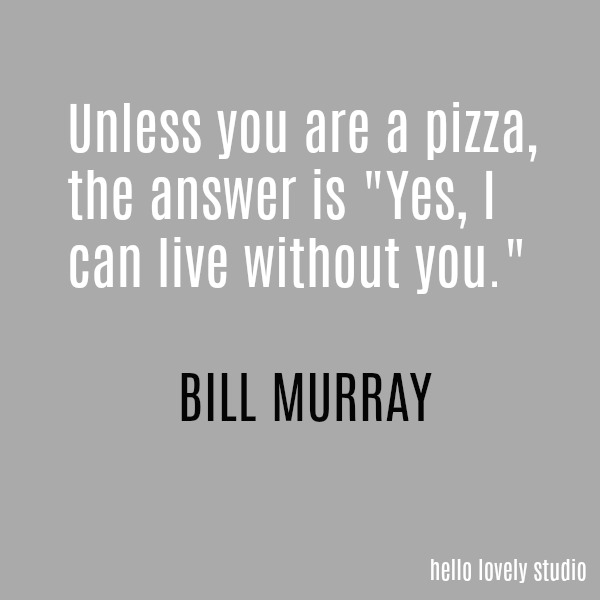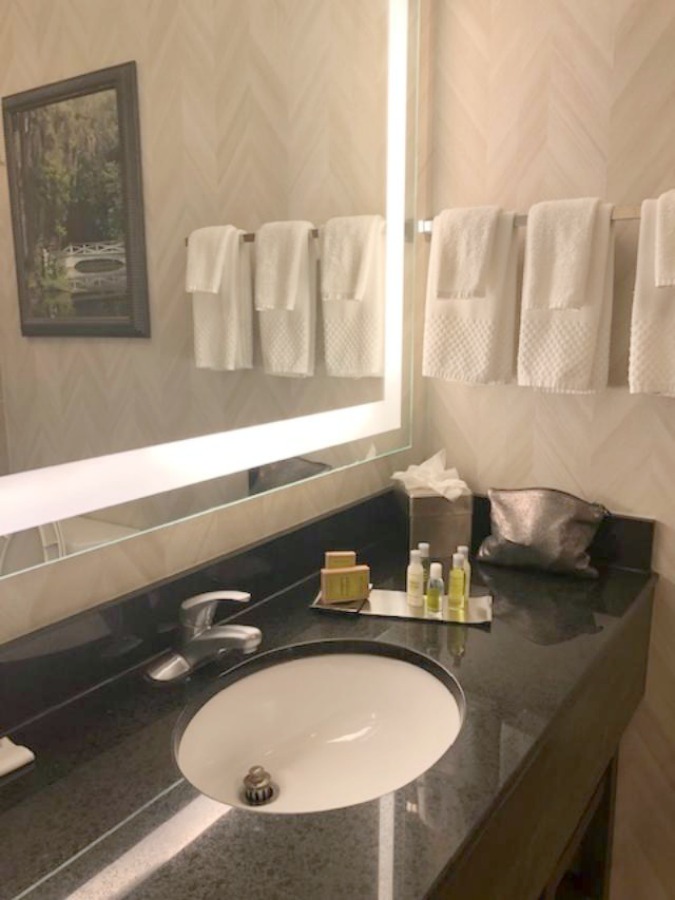 Trees and immaculate grout? Check, check.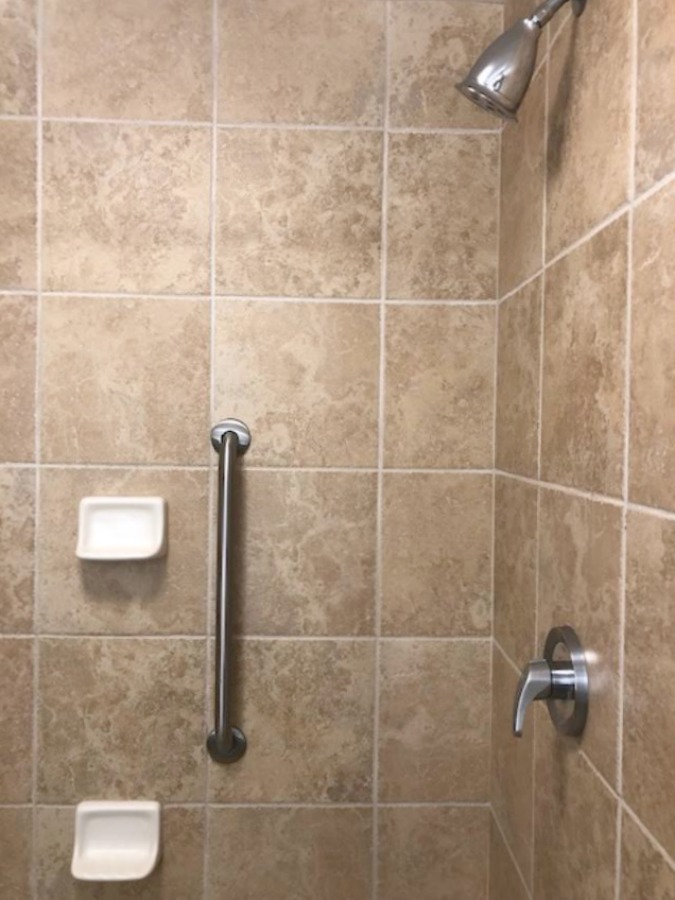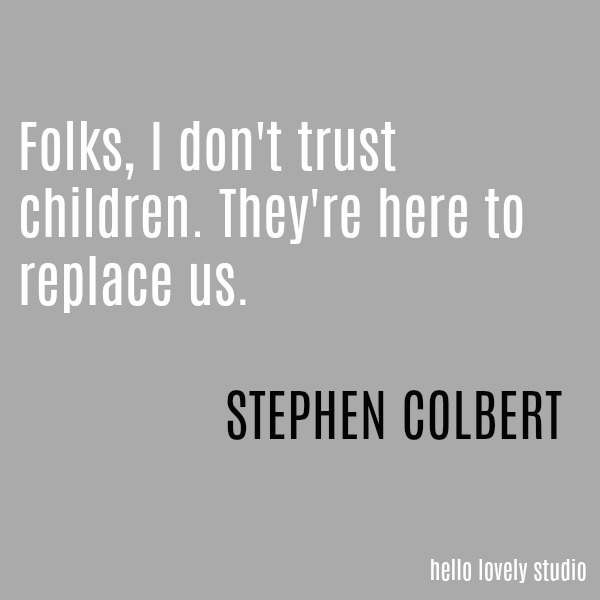 102 Degrees So You Only Get One Hot Mess Selfie With Wild Hair
I will probably delete this tomorrow…it was hot, and I was okay with that, but forget about capturing a good selfie!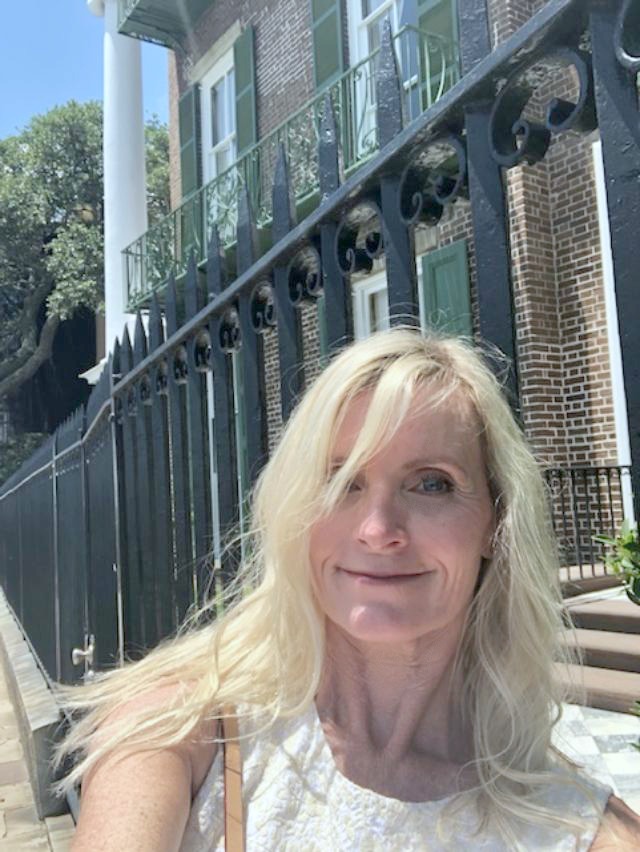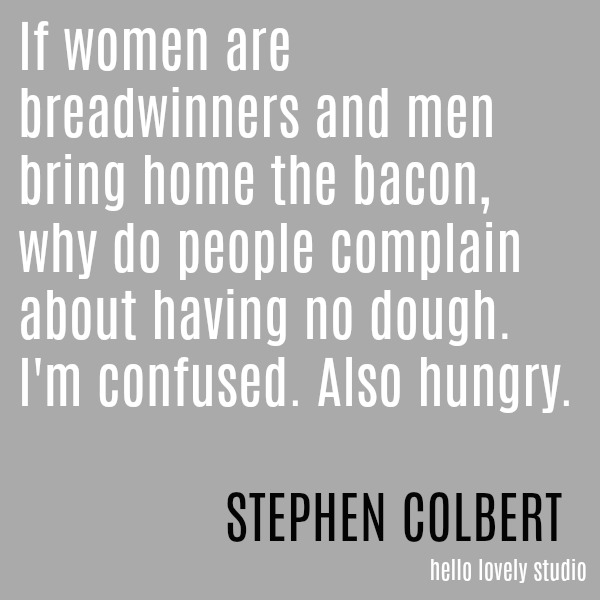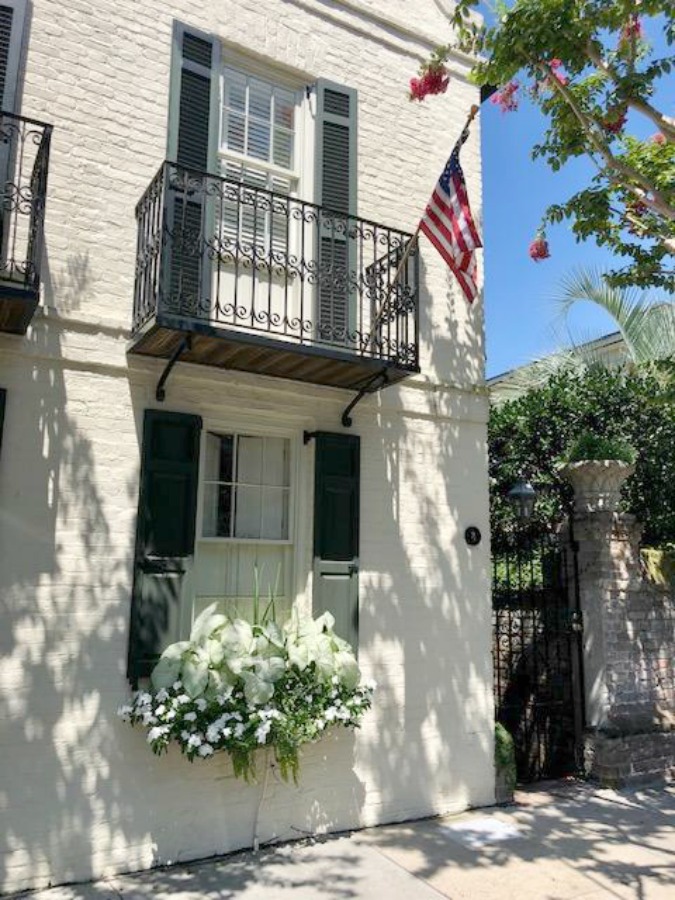 Eclectic and Unexpected Lovely in a Renovated Charleston Home!
Even if the totally unique interiors are not your style, I guarantee you will find inspiration from savvy creative dynamo, Jill Sharp Weeks.
Are you ready to smack me yet for seeing shameless self-promotion on yet another doggone post????
"What a joy to promote one's self!!!" (said no one in the history of blodgom).
Thanks in advance should you have a moment to vote, and do find the nomination of Hello Lovely for Best Written Blog RIGHT HERE!
I independently selected products in this post—if you buy from one of my links, I may earn a commission.
Peace to you right where you are.
-michele
Shop for items you already intended to buy on Amazon RIGHT HERE, and also find home decor here to keep decor inspiration flowing on Hello Lovely!
Hello Lovely is a participant in the Amazon Services LLC Associates Program, an affiliate advertising program designed to provide a means for sites to earn fees by linking to Amazon.com and affiliated sites.