If you admire the sophistication, bespoke design, and timelessness of Greet Lefèvre's Belgian Style, you're in for a treat in today's Belgian Design Inspiration & Gardens: Timeless Lovely Home in Belgium. As the author of the award winning interiors blog Belgian Pearls, Greet continues to share the most beautiful Belgian designs even as she leads her family's company Lefèvre Interiors.
Lefèvre Interiors creates custom crafted interiors based on French and English 18th and 18th century styles, and Greet Lefèvre recently launched the 'Belgian Pearls Home Collection', introducing a collection of signature pieces.
Inspiring us here are moments from Greet's own gardens and beautiful home in Belgium.
Belgian Design Inspiration & Gardens: Timeless Lovely Home in Belgium
The Belgian Pearl Spotlights Special Interiors in Belgium for Milieu
Lefèvre is also a contributing editor for my favorite magazine: Milieu, where she introduced such magical places as The Little Monastery in the village of Dammes, near Bruges: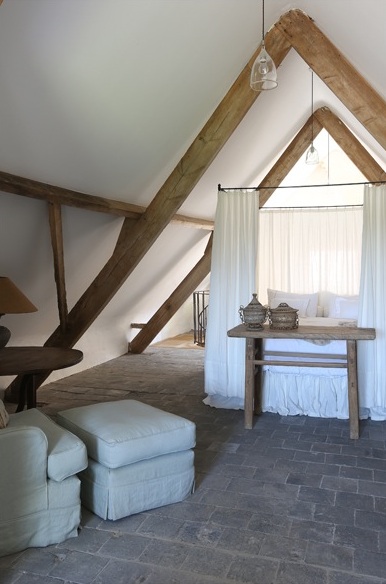 Inspiring Garden in Belgium: Timeless Architecture & Outdoor Splendor
Peek Inside Lefèvre's Breathtaking Home
Inspiring Design & Magical Gardens at a Belgium Beauty
Enchanting Belgian Gardens
Built to Stand the Test of Time
If you have a moment to tour more of this beautiful Belgium home…find it HERE and be sure to visit Belgian Pearls (and vote for Greet in the upcoming Amara Interior Blog Awards when voting opens soon!).
Another Inspiration in Belgium
Peace to you right where you are.
-michele
Shopping for items you already intended to buy on Amazon RIGHT HERE (not just items mentioned in posts) keeps decor inspiration flowing on Hello Lovely!
Hello Lovely is a participant in the Amazon Services LLC Associates Program, an affiliate advertising program designed to provide a means for sites to earn fees by linking to Amazon.com and affiliated sites.
Click HERE to discover lovely cost conscious furniture and home decor!