Fashion Over 50: What's Your Daily Uniform doesn't just ask "what clothes do you reach for on a typical day?" But also, how do your choices reflect your personal style? I'm typically too laid back, beachy, and boring to ever stand out as a fashionista, but I know what I like! My blog buddy recently invited me to an Ageless Style series to chat over 50 style. If you have time to leave a comment there, I'll feel slightly less nervous about baring January-snow-white legs and dark roots to the planet…oy!
These affiliate links won't cost you a penny extra and will earn this blog a small commission so please do use them.
Fashion Over 50: What's Your Daily Uniform?
(Psst…here's another ottoman in the same spirit):
While the topics here normally relate to timeless and tranquil interiors (literal and figurative), today's fun departure celebrates the joyful layer that artful expression adds to midlife.
One might typically imagine "fashion" and "timelessness" to be opposites, but, hey. We have to get dressed to face the world in any era!
So gear up for Fashion Over 50: What's Your Daily Uniform? And maybe just maybe I'll be able to recruit you pals to contribute your own story for a series here!
PIN THIS POST to save for future reference!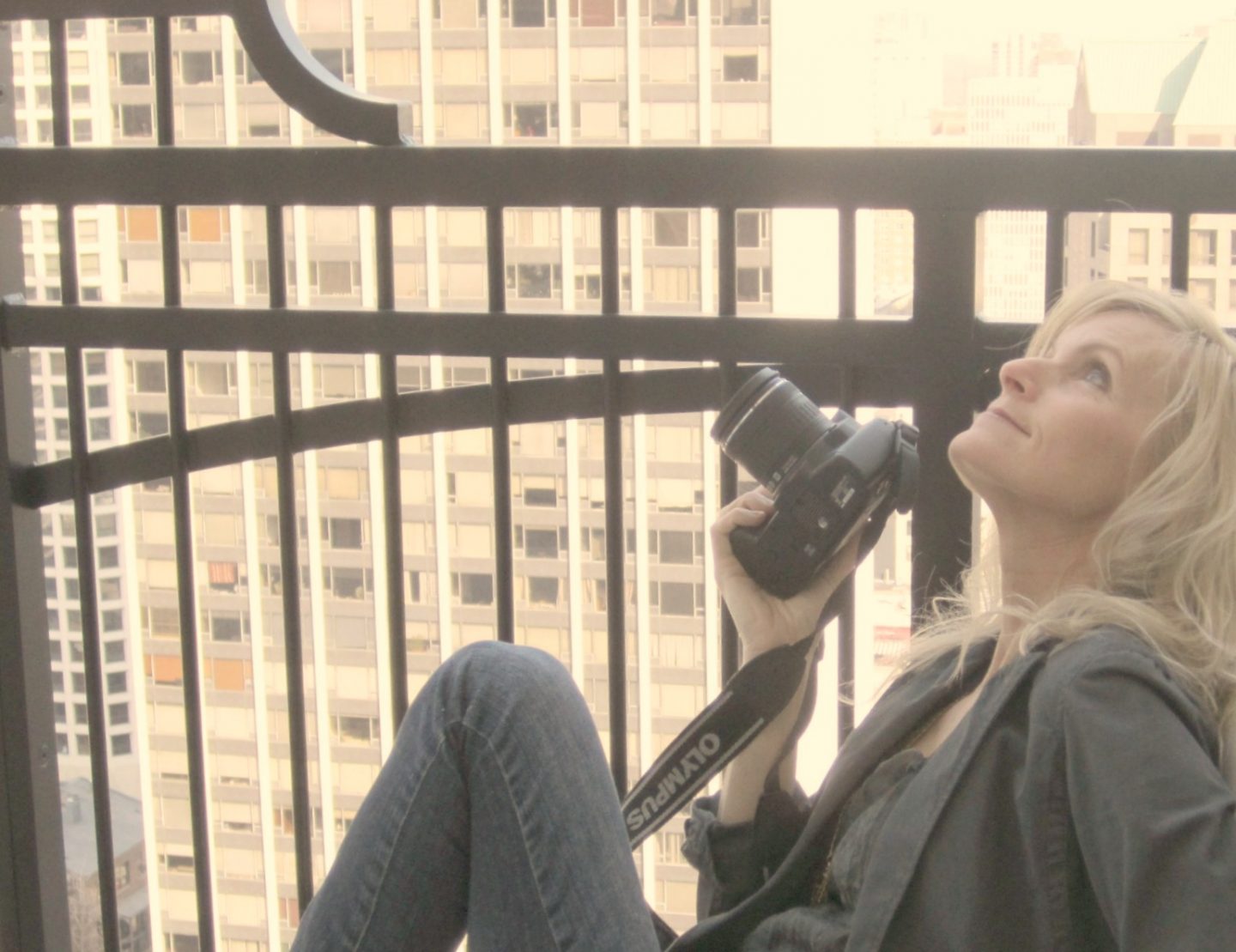 This post contains affiliate links which I hope you will use since they won't cost you a penny extra yet may earn this blog a small commission.
Find a lovely quilted North Face jacket RIGHT HERE.
My daily uniform is CASUAL AND COMFORTABLE.
Since I work from my home and on a typical day only find myself running to the grocery store or drycleaner, casual and comfortable makes sense.
Casual doesn't mean poor quality though. I love well-made pieces sewn from natural materials that will stand the test of time. Do you wear organic cotton from India? Oh, my. Gamechanger, and it's what these pajamas from Domi are all about.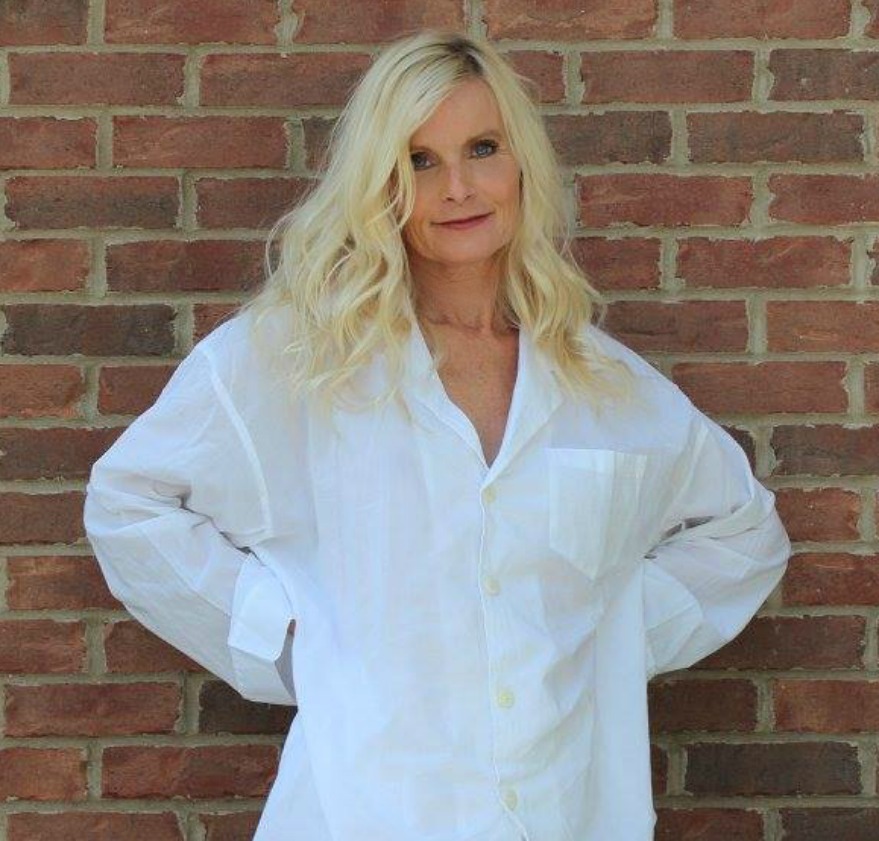 Find lovely pajama set options RIGHT HERE.
Fashion Over 50: What Shoes Do You Wear With Your Daily Uniform?
Most days, I'm wearing Nike Free sneakers (find them HERE) or boots.
Working from home also means I can be barefoot, which is for me, one of the finer things in life! See why I will never be much of a fashionista!?!
Here are the shoes I wear when I wear them:
Find Ilse Jacobsen boots RIGHT HERE.
Fashion Over 50: How Do Your Uniform and Wardrobe Reflect Your Lifestyle?
My clothes are UNFUSSY and mostly UNDERSTATED.
Snag a pair of black Converse sneakers RIGHT HERE.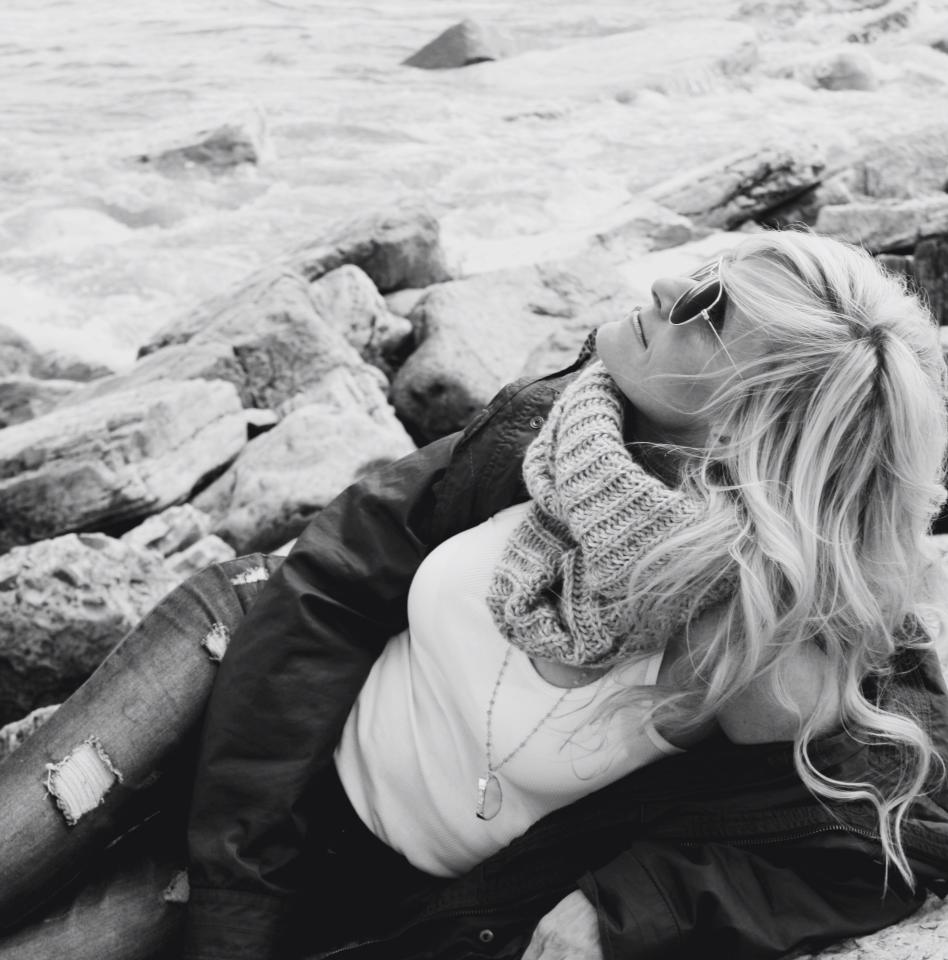 Since I don't have to commute daily to an office (no need for office attire!), rarely attend formal events (no need for formalwear!), skype (no need to get dressed or do hair!), or impress clients (no need to watch the runways!), it's essentially about ease.
As a writer, to be productive and most on my game, I simply require quiet comfort and peaceful surroundings. While plenty of work at home types cannot imagine being able to be in work mode while in pajamas, it works for me.
Fashion Over 50: What Colors Show Up Most Often in Your Closet?
WHITE and BLUE predominantly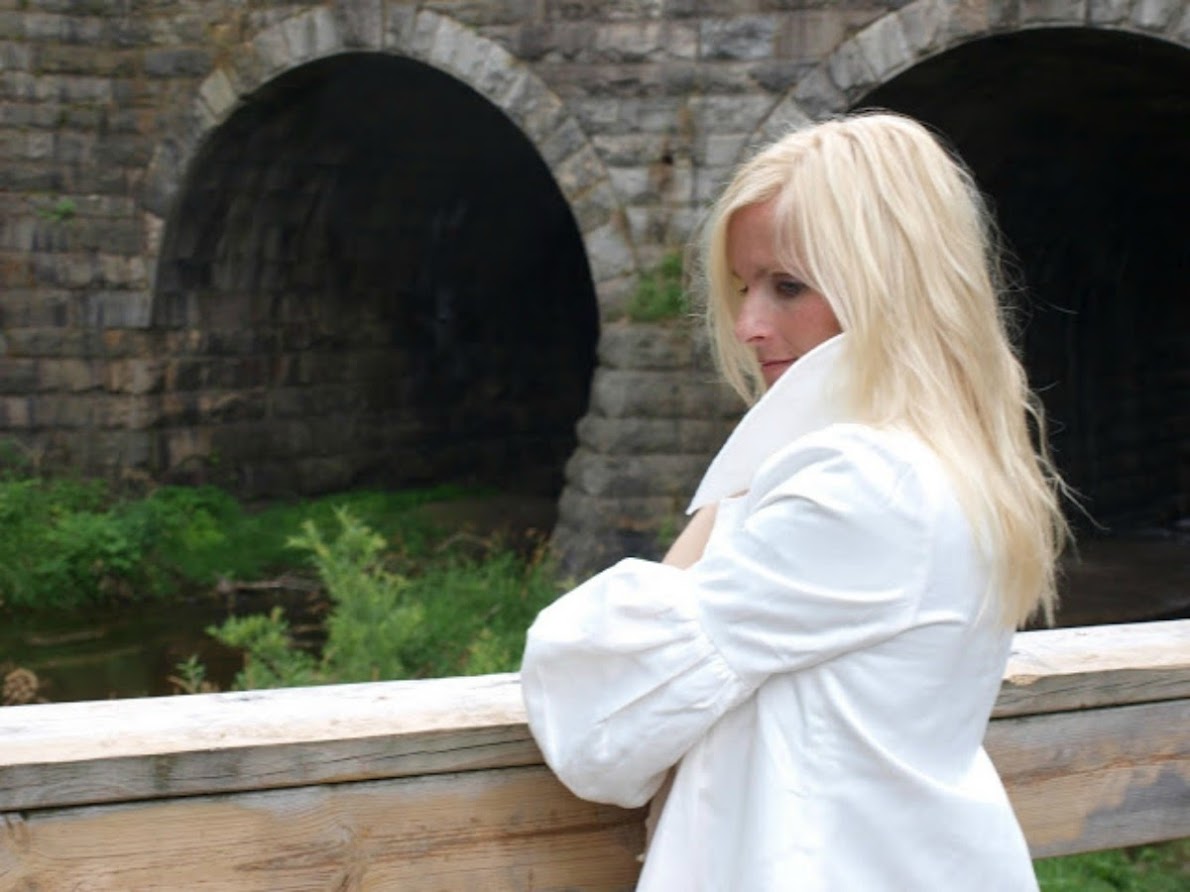 Since I have been having a long, long love affair with mostly white romantic decor and Nordic French style, it makes sense the color white!
I'm also drawn to chambray blue, aqua, denim, and all those gorgeous natural oceanic blues that look good on blondes.
Here are some everyday blue pieces I would wear:
and these AG denim pieces RIGHT HERE.
Fashion Over 50: How Would You Describe Your Design Style?
TIMELESS and TRANQUIL design and decor engage and soothe me in this get-it-done-quickly world.
Timelessness in terms of design and style, for me is about classicism and eschewing trends and 'of the moment' looks. I love interiors with traditional style good bones layered with quiet color and natural materials.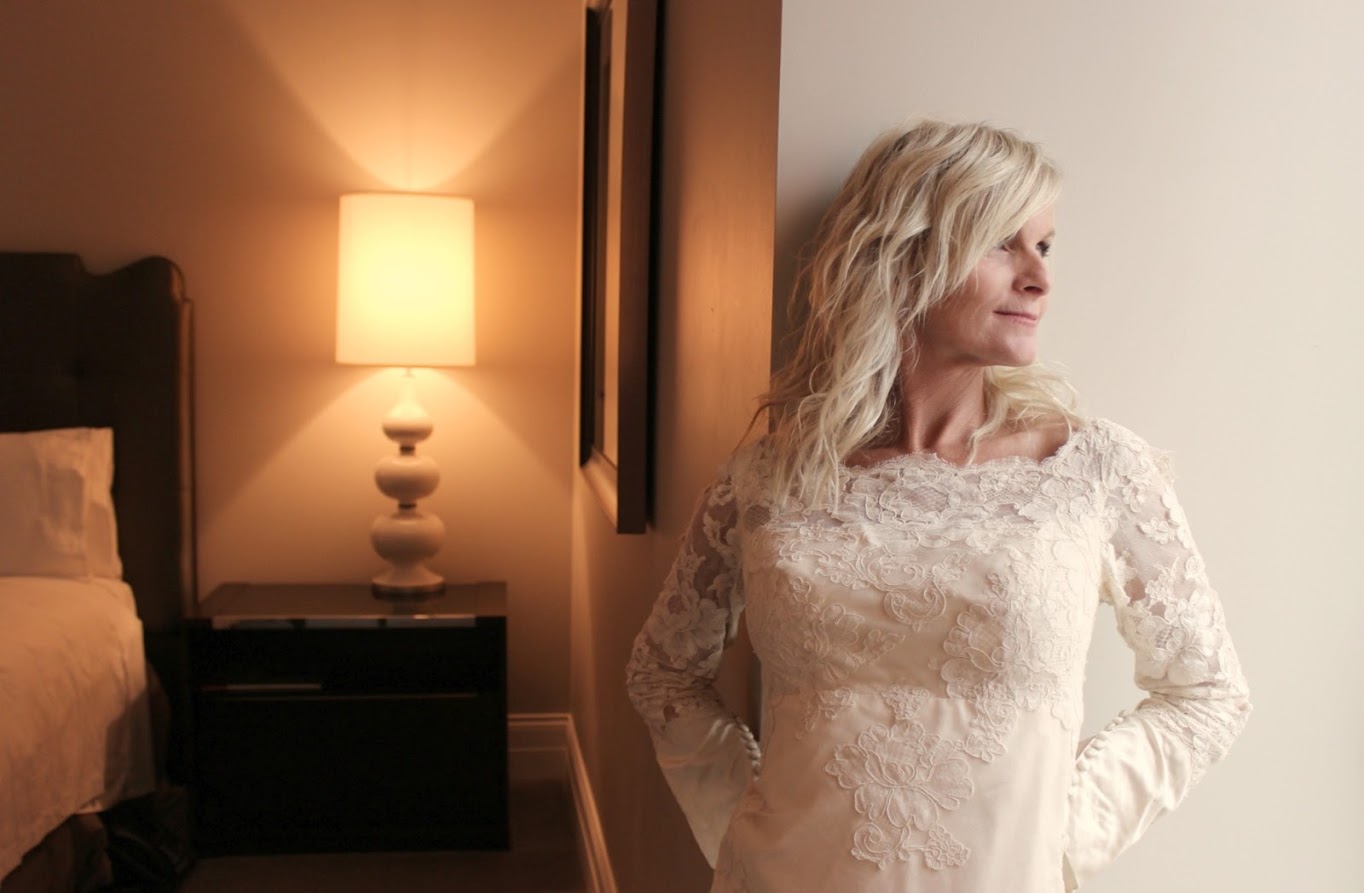 While it's true that over the years my blog has spotlighted highly fashionable and fantasy-like interiors, the blog has more often highlighted unfussy, casual, and timeless spaces.
My own home's style (French Nordic, Belgian look, California modern farmhouse) is harmonious with my daily wardrobe and my clothing choices.
Fashion Over 50: How Does Where You Live Impact Your Daily Wardrobe?
The extreme weather here demands layers and sensibility!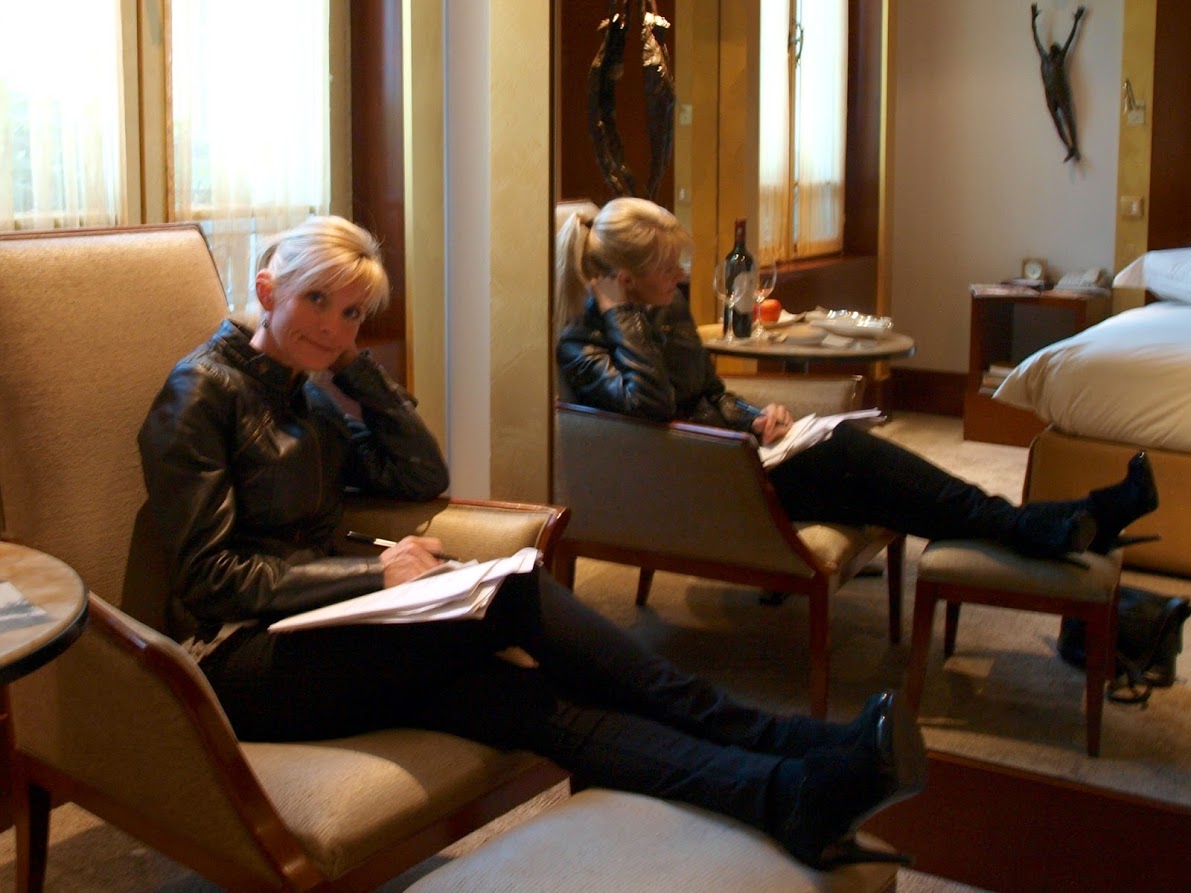 Find black moto jackets RIGHT HERE.
My laid back style is more California-surfer-girl than most folks I know who live in the Midwest, but my style also reflects a heartland, prairie, unfussy outlook common in the Northland as well.
Since we have long winters in my neck of the woods, casually layered pieces just make sense in winter. In summer and spring, breathable cottons and linen are more called for than fussy silk
Fashion Over 50: Do Values and/or Faith Affect Your Fashion?
My faith and values affect my whole being, so a big fat YES!
We all spend our earnings based on our values, and I'm frugal. Even though I'm not a fashionista, I don't like the idea of rigid rules in fashion, whether they are coming from the culture or a faith tradition. My faith and religion are LOVE and PEACE, and my wardrobe mostly reflects a fondness for peaceful, calm, imperfect pieces.
Fashion Over 50: To Bling or Not to Bling?
I'm more of a minimalist when it comes to accessories.
This is an area where I have changed quite a bit in my 50's. I hardly wear jewelry beyond simple earrings on a daily basis. When I go out, I love to wear a dramatic pair of earrings or a necklace, but you won't find me blinged out with rings and bracelets.
What's crazy though is I have a collection of costume jewelry I love just for the artfulness of it! My favorite bling is a sparkly white smile! White teeth help me feel more youthful and confident so they are a priority. Love often begins with a smile, so why not make it a healthy bright one?
Fashion Over 50: How Do You Wear Your Hair with Your Daily Uniform?
Simple, loose, beachy waves are my favorite.
I have fine textured hair and not much of it so it looks better when I use a curling iron to get loose spiral-like waves. Very beachy and effortless, and I rarely use hair spray.
This is certainly not an everyday uniform (below) but shows you the loose waves I love.
Fashion Over 50: Is There a Celebrity, Designer or Sylish Friend Who Inspires How You Dress?
Olsen Twins and Melissa
It's so fun watching the Olsen Twins be fearless and imaginative. I pay attention to what they choose since I'm also petite. My friend Melissa is a photographer/artist/fashionista with impeccable taste, and she has taught me more than I can say about what works and what doesn't!
Fashion Over 50: Talk to Me About Makeup, Skincare, and Injectables
I enjoy makeup much more than most people my age!
Sunscreen and hydration are critical now! There's no such thing as a magic bullet or one-size-fits-all skincare, and I personally adore Skinceuticals Retinol Night Cream (which does wonders on lines, age spots, and wrinkles!), SkinMedica Repair Creme, and the Aveda Botanical Kinetics line.
While I haven't had injectables like Botox for a couple of years, I keep threatening those little 11's between my eyes that I'm gonna make an appointment since they make me look tense or mad when I'm relaxed.
My favorite aesthetic treatment at the moment? Dermaplaning! I got the best treatment last year at a med spa in Texas (read about it HERE).
Fashion Over 50: Favorite Healthy Foods & Exercise?
High fiber, low fat diet and WALKING!
High fiber, low fat is what works for me, and Weight Watchers is what I follow to maintain a healthy weight. Do you need a nudge to eat more plants? See this! When I gain weight, I tend to carry it on my hips, and for me, the extra weight causes pain since I have arthritis and scoliosis. So I work on keeping my weight down so I can walk without pain!
Here's a story about easy healthy food swaps I opt for.
I love vegetables, and I focus on eating as many plants as possible while minimizing animal products. This is important to battle inflammation and inhibit cancer cell growth since I am at risk with BRCA2 genetic mutation. I'm a freak for avacados and am so happy they are good for us!
My favorite exercise is walking – preferably with my sister! We walk as fast as we can and walked 8-10 miles per day when we lived near each other.
Fashion Over 50: Favorite Shops?
Big fan of online shopping here!
Shabby Chic (Rachel Ashwell), The Gap, Amazon, J. Crew, Madewell, H&M, Bhldn, and Ebay for vintage.
Fashion Over 50: If You Wear Glasses…Favorite Frames?
It's so easy to buy glasses online now. Try on 5 pairs from Warby Parker for free! Read about them HERE.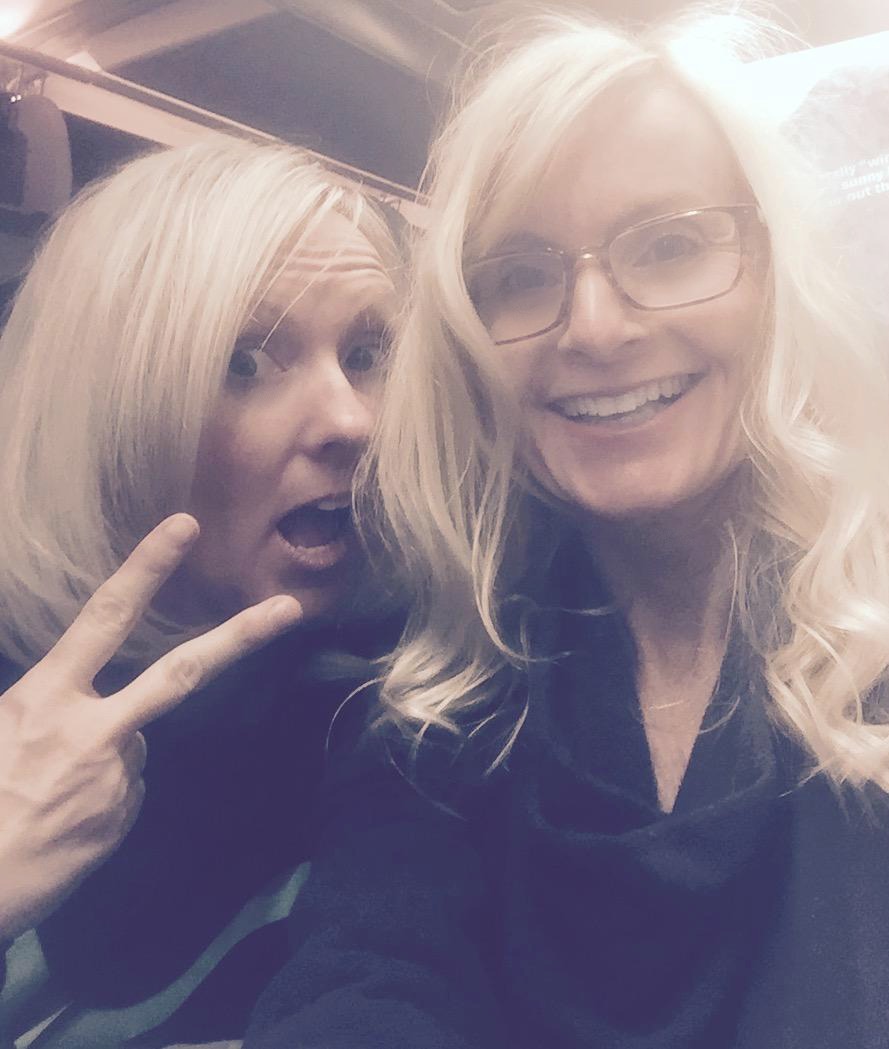 I love these Welty frames too: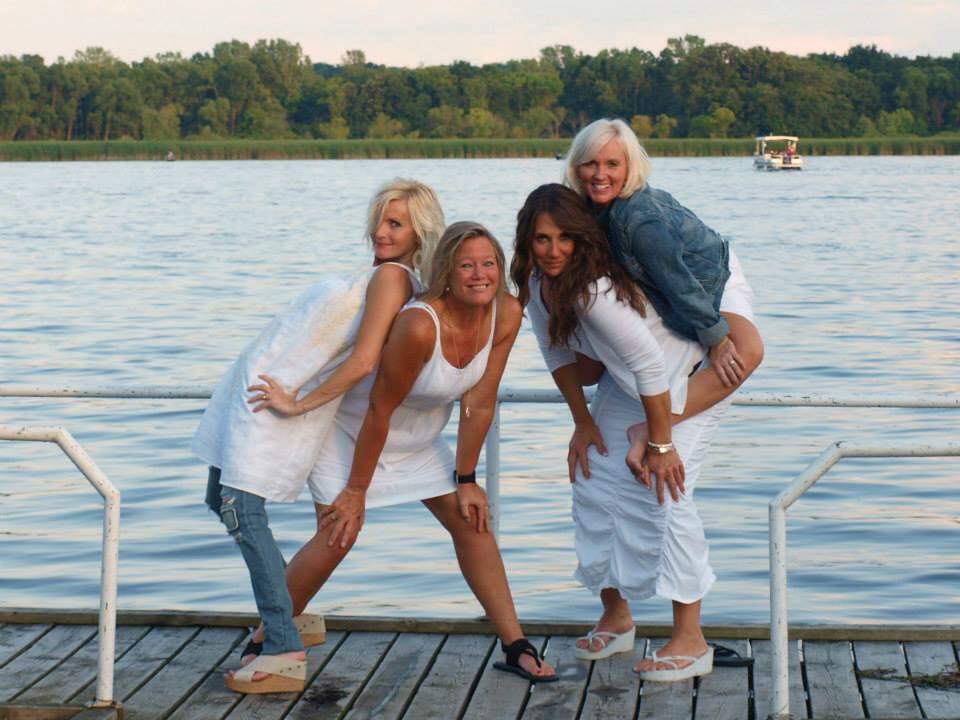 Fashion Over 50: Any Lifestyle Tips or Wisdom to Thrive in Midlife?
I write about this topic all the time! See these stories:
DYING TO HEAR ABOUT YOUR DAILY UNIFORM & MIDLIFE WISDOM!
I independently selected products in this post—if you buy from one of my links, I may earn a commission.
Peace to you right where you are.
-michele
Shop for items you already intended to buy on Amazon RIGHT HERE, and also find home decor here to keep decor inspiration flowing on Hello Lovely!
Hello Lovely is a participant in the Amazon Services LLC Associates Program, an affiliate advertising program designed to provide a means for sites to earn fees by linking to Amazon.com and affiliated sites.