Just wait until you feast your eyes on this country house in the South of France! Villa St-Saturnin is a Provence luxury rental offered by Haven In – a firm with the dreamiest vacation properties.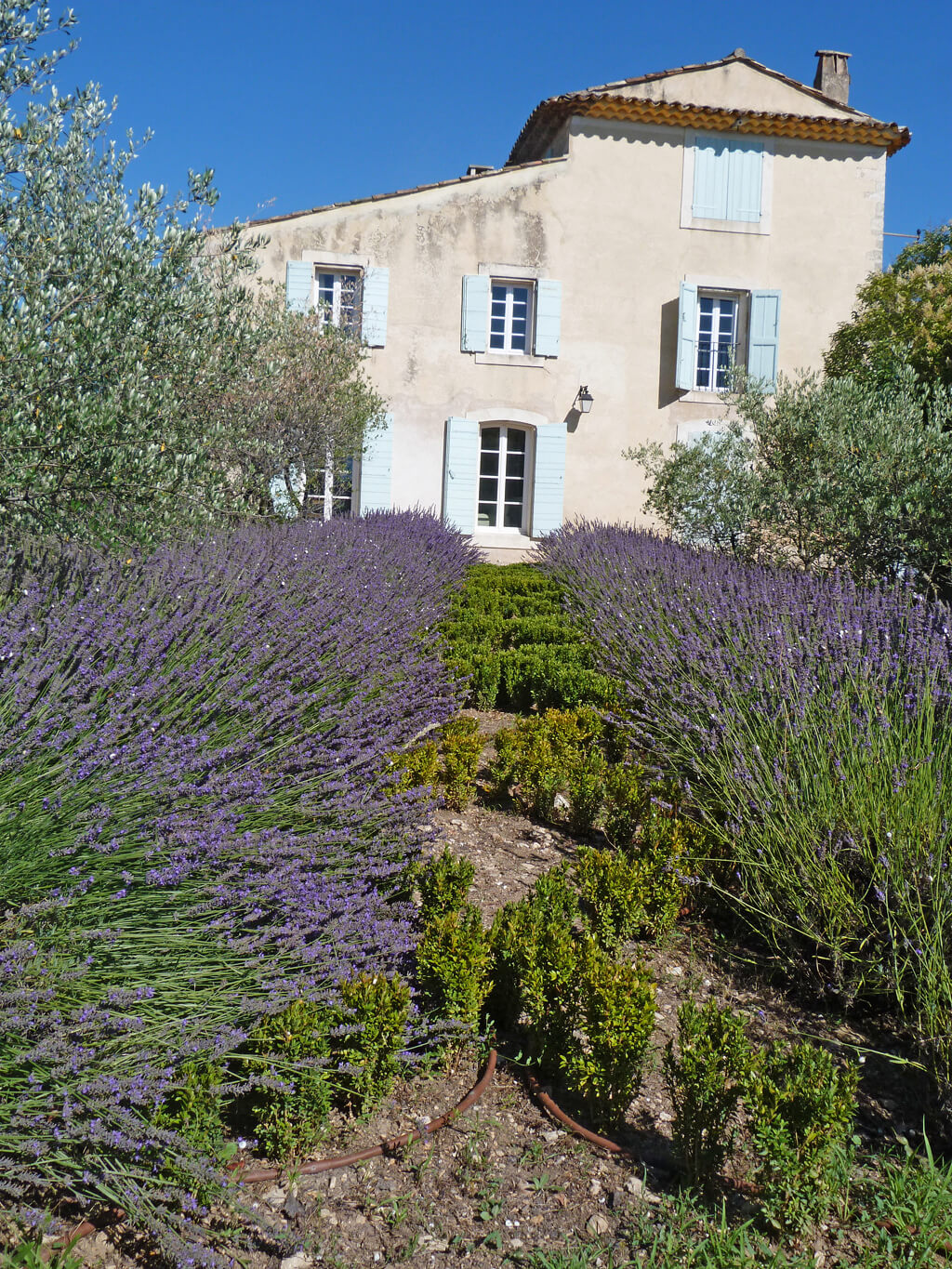 But First…
Thank you so much for the encouragement and kindness lavished on me since I shared my relief in finding answers for the illness I am experiencing. I appreciate all the tips and prayers. I shared a video in my last post of a haunting chant by Anuna which has kept me company for the past month.
But I'm feeling uplifted and now listening to Lauren Daigle and this in particular, which simply radiates purity, beauty, and truth:
Provence Villa: Timeless & Tranquil Design
This elegant French country home sleeps 12 with its six bedrooms and is located in the heart of the Luberon National Park (45 minutes from Avignon; one hour from historic Aix-en-Provence). The home is a 15 minute walk from the medieval village of St-Saturnin-les-Apt, a traditional Provençal village that has retained its authentic charm.
A Converted Convent!
This historic property was a convent before its architect/designer owners converted it into a home. The Provence home features an enclosed courtyard where a traditional basin and old fountain form an unusual swimming pool. Mature fruit trees, rows of lavender and rosemary, and other typical Provencal plants and flowers populate the interior and exterior gardens. In fact, you'll find two magnificent Cedars of Lebanon, said to be the oldest and tallest in all of Provence!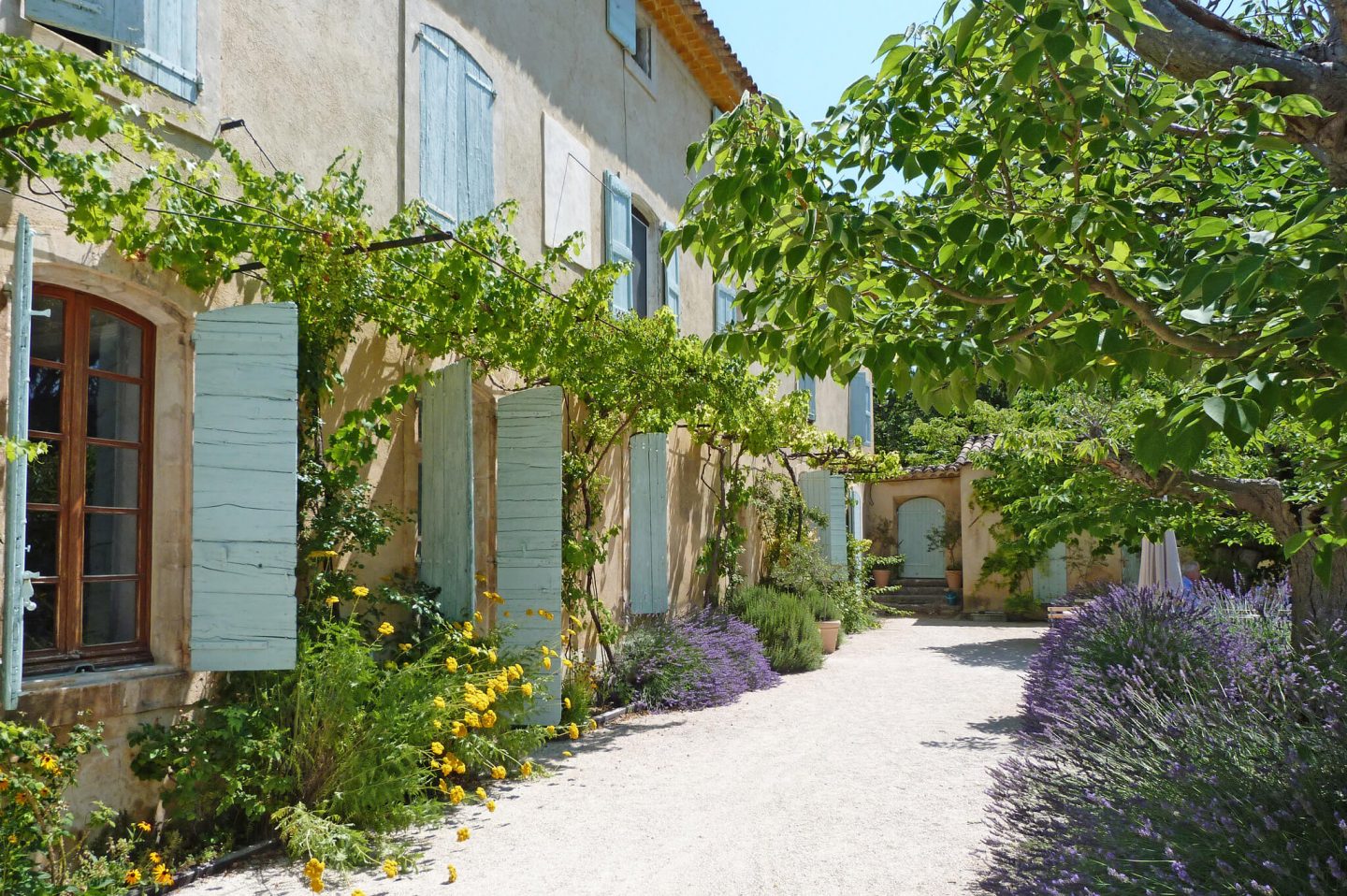 What a fantasy backdrop for a Provençal vacation with family or friends!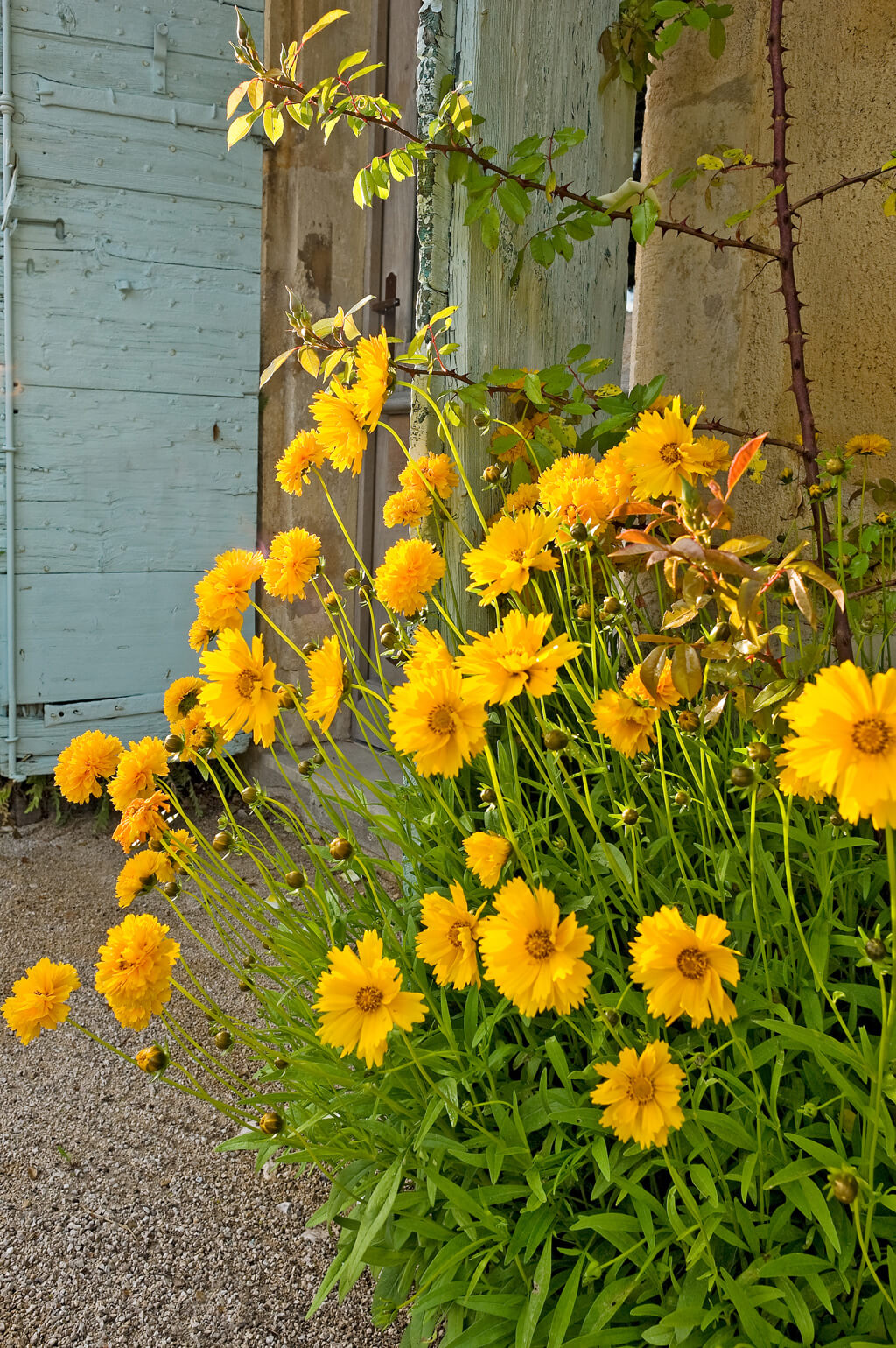 French Country Interiors
The furniture is a thoughtful collection of French and English antiques, and the architectural details throughout are stunning. Living areas are spread over three floors. A classic reception parlor is found on the ground floor, along with a formal dining room, a large French country kitchen, and a casual TV room.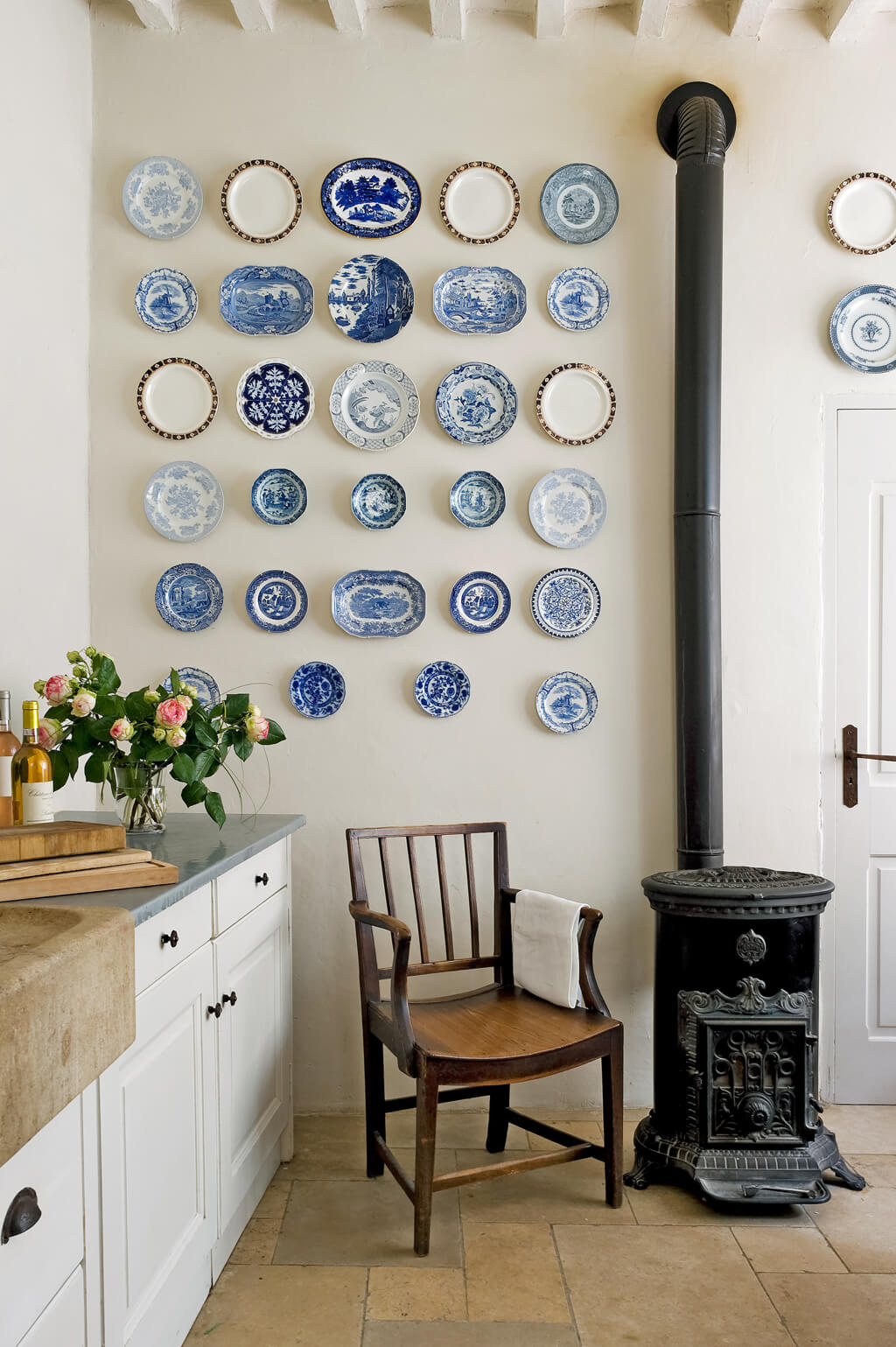 Room to Roam
Six bedrooms occupy the top two floors, including a studio with private kitchen available for additional visitors. Each bedroom and bathroom is decorated in its own unique style, with charming canopies, luxurious sleigh beds, claw foot bathtubs and sinks set in wrought iron powder tables.
Close to Villa St-Saturnin
Another nearby destination is the village of Apt, a seven minute drive from Villa St-Saturnin. Apt is a bustling town with an enormous Saturday market full of amazing produce, spices, cheese, bread, wine, and lovely Provence finds. Discover interesting boutiques, cafes, restaurants, and a picturesque cobbled pedestrian city center to explore.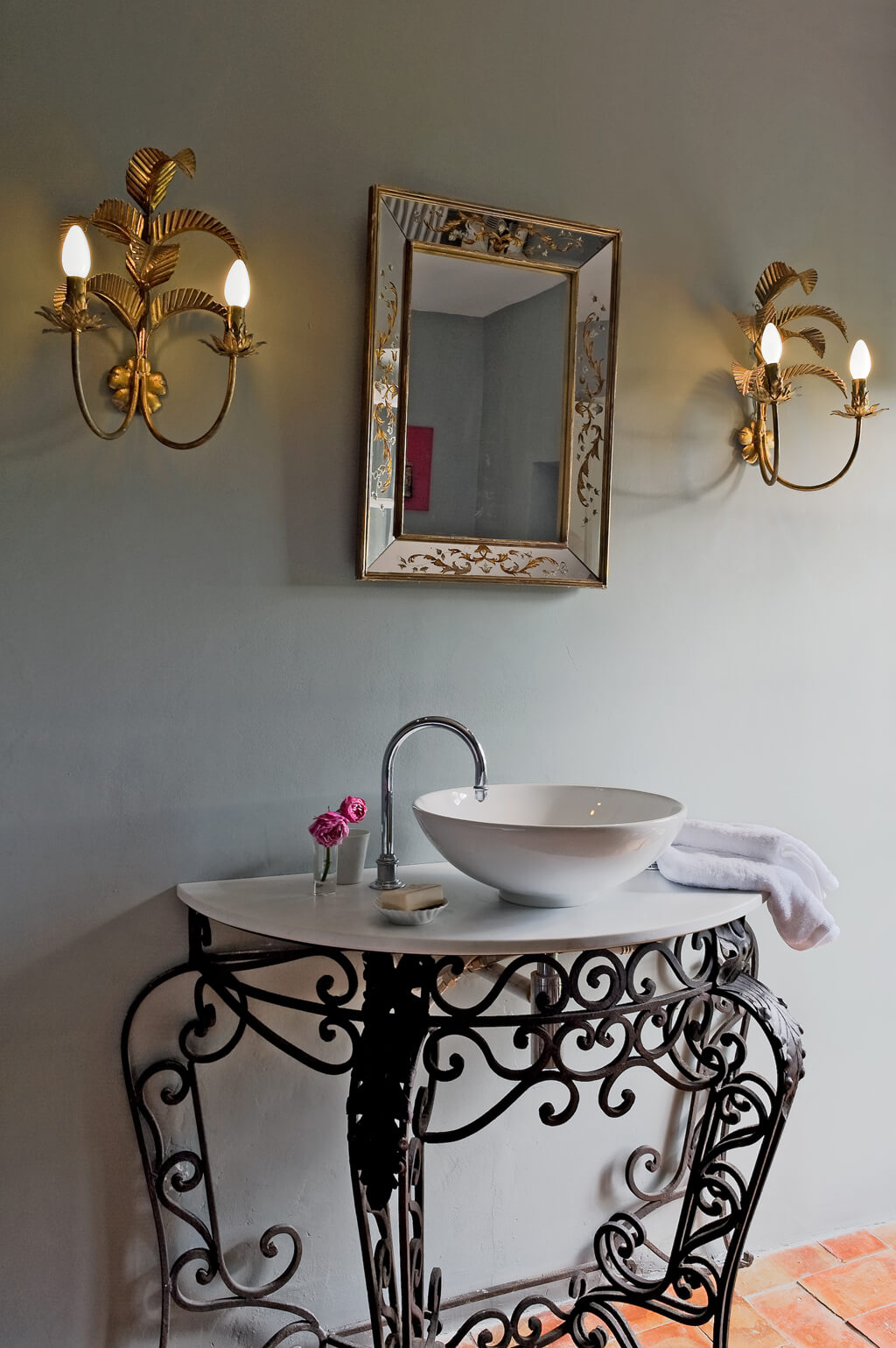 House Tour of a Provence Villa: Timeless & Tranquil Design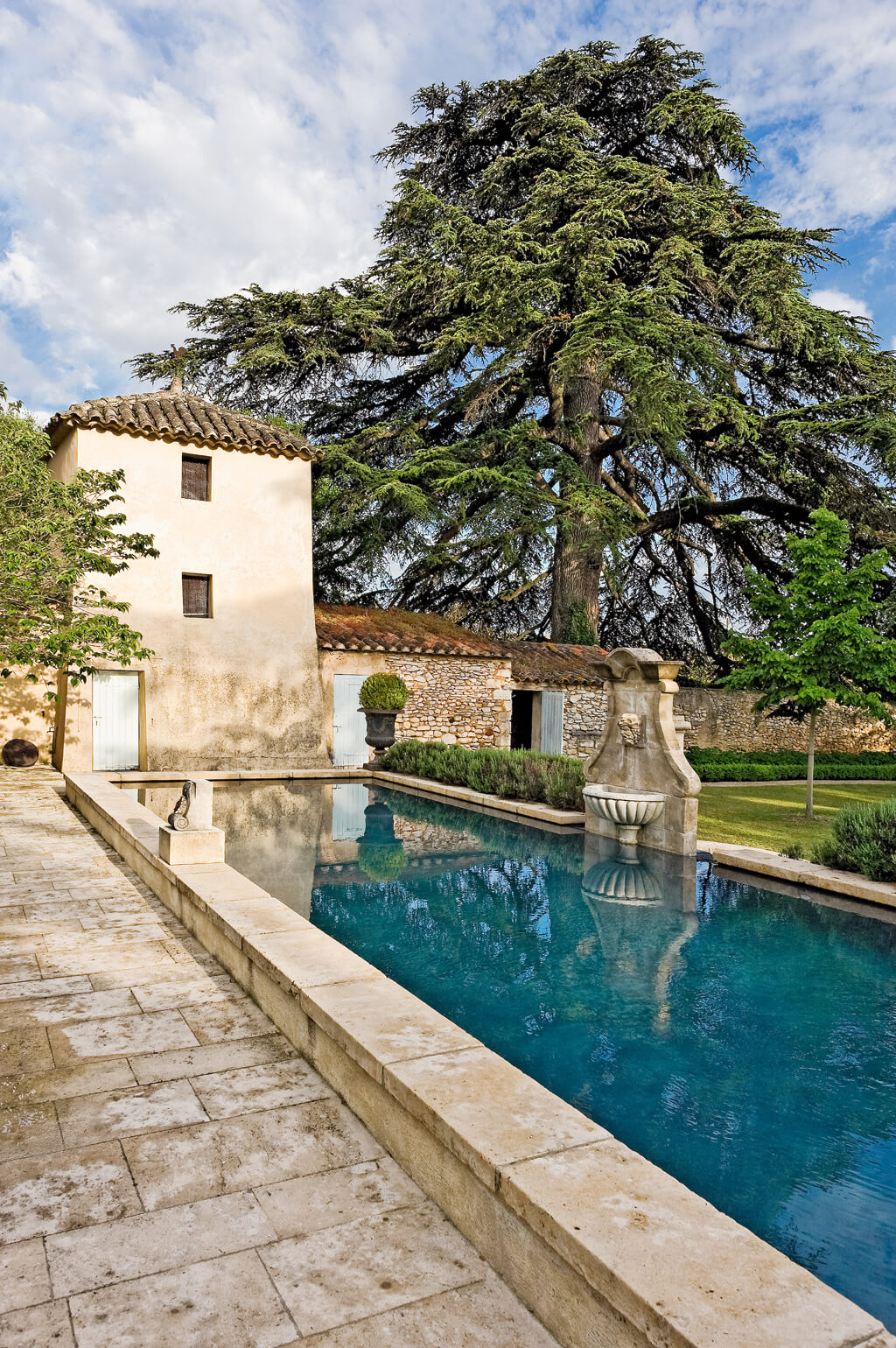 French Country Parlor Design Details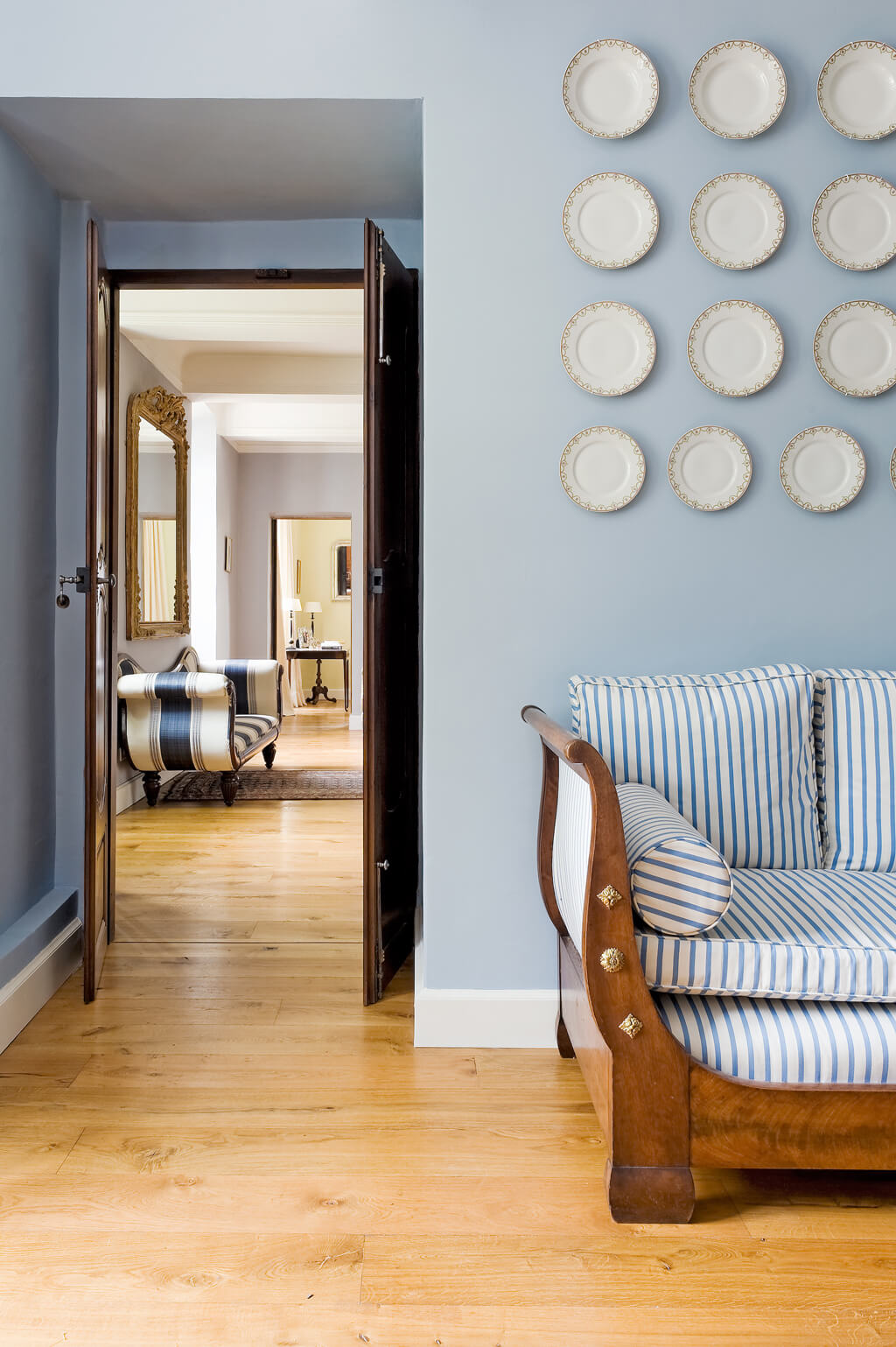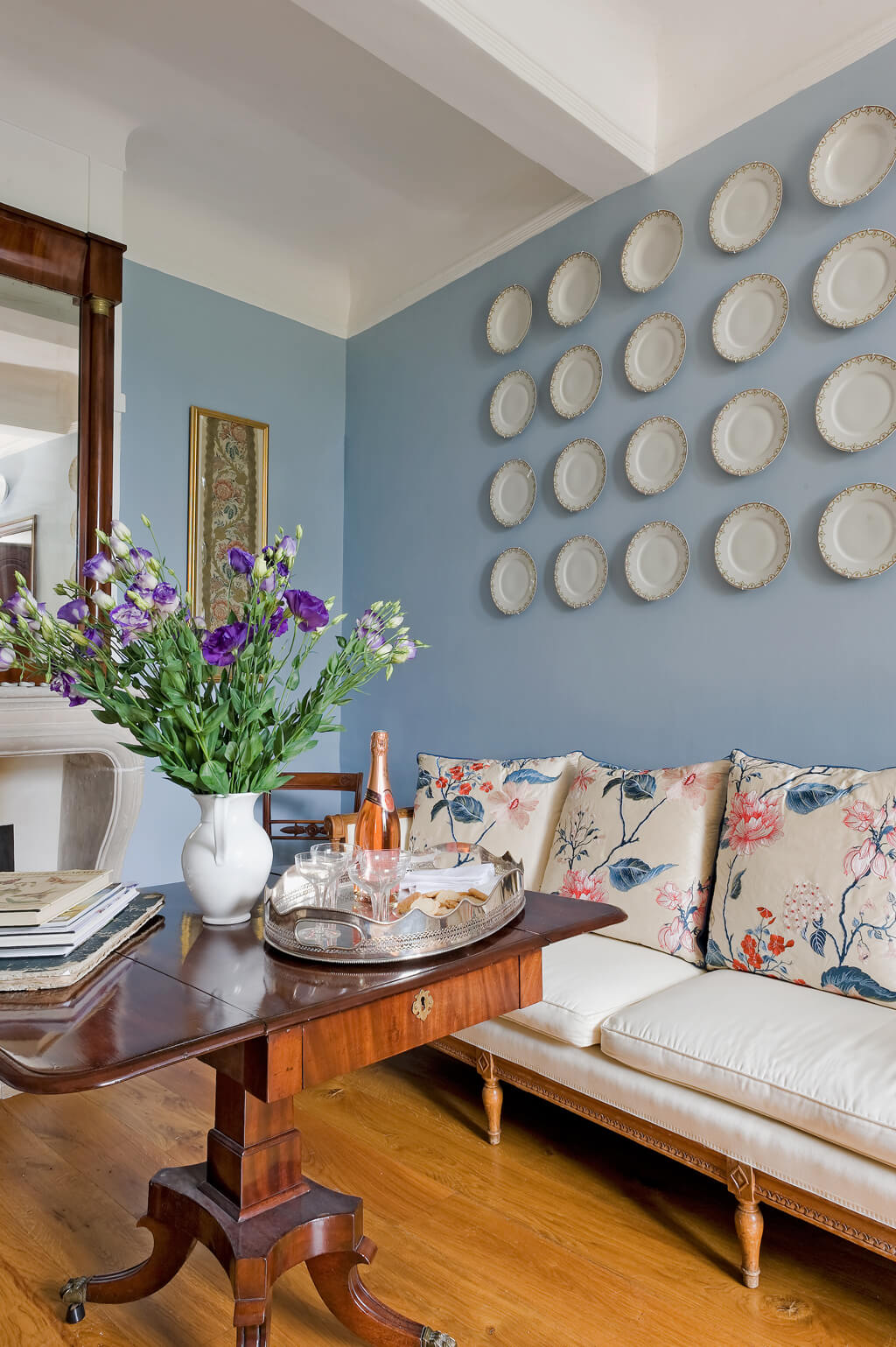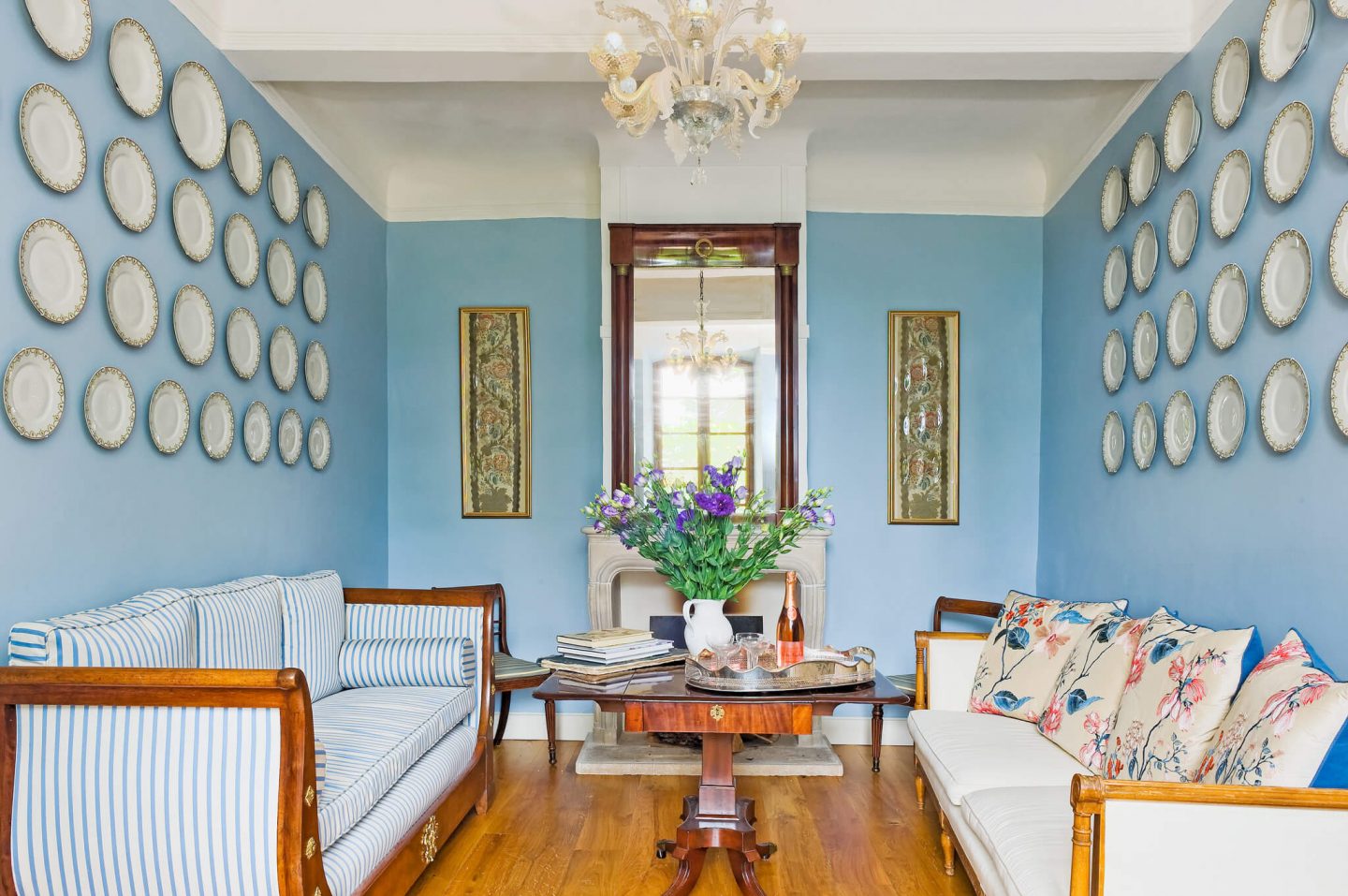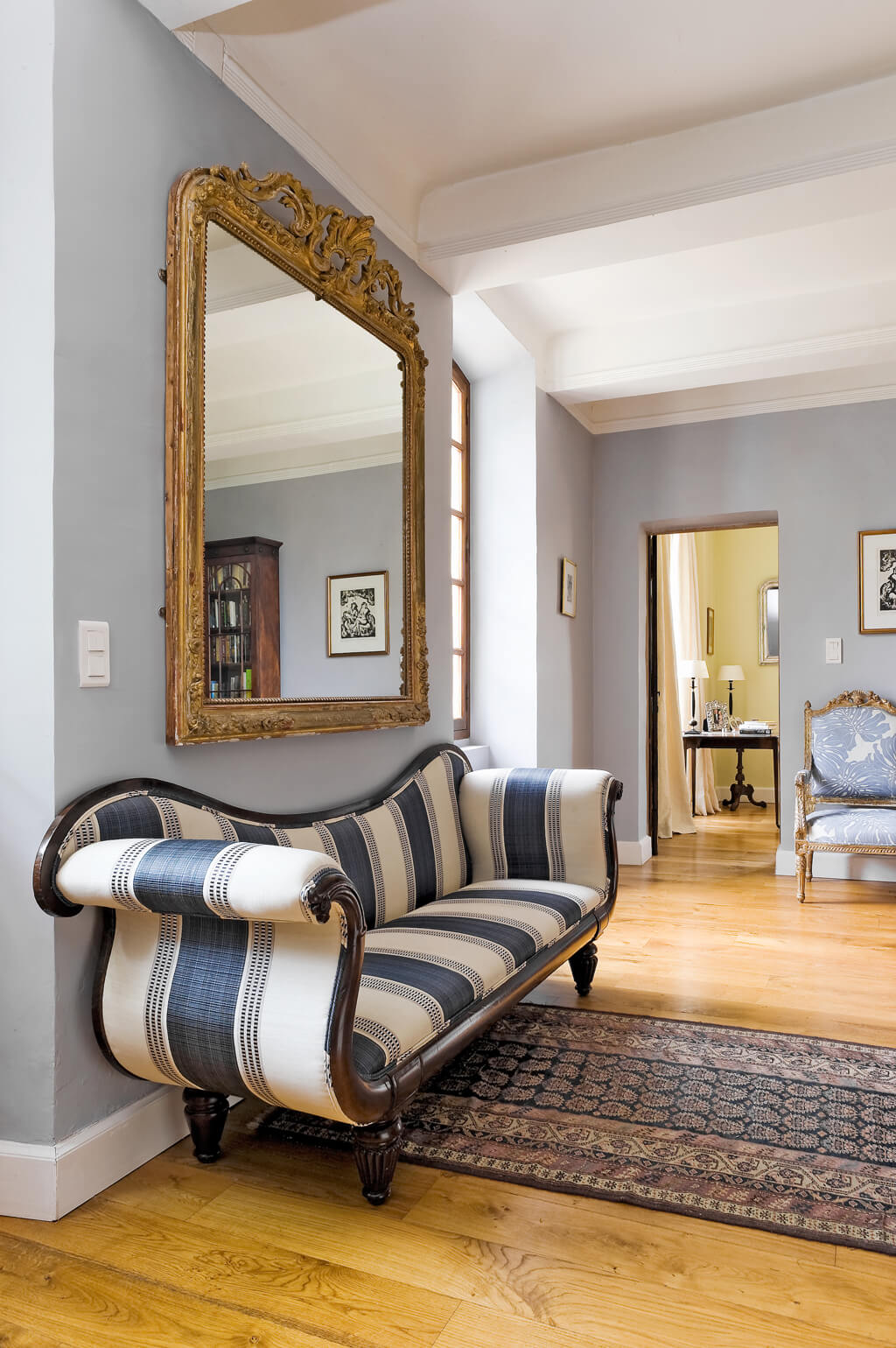 On a Fireplace Mantel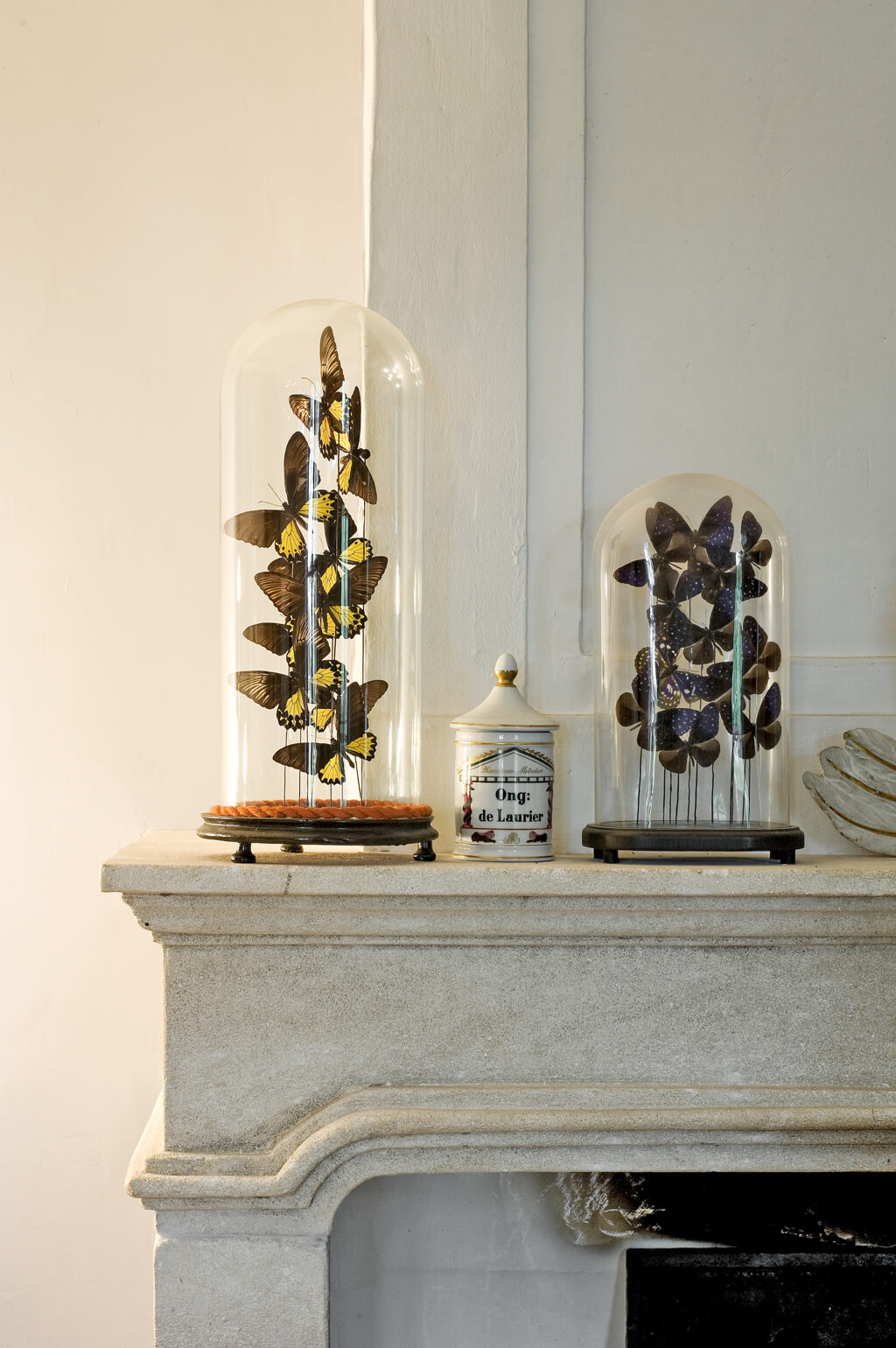 Provence Villa Staircase Details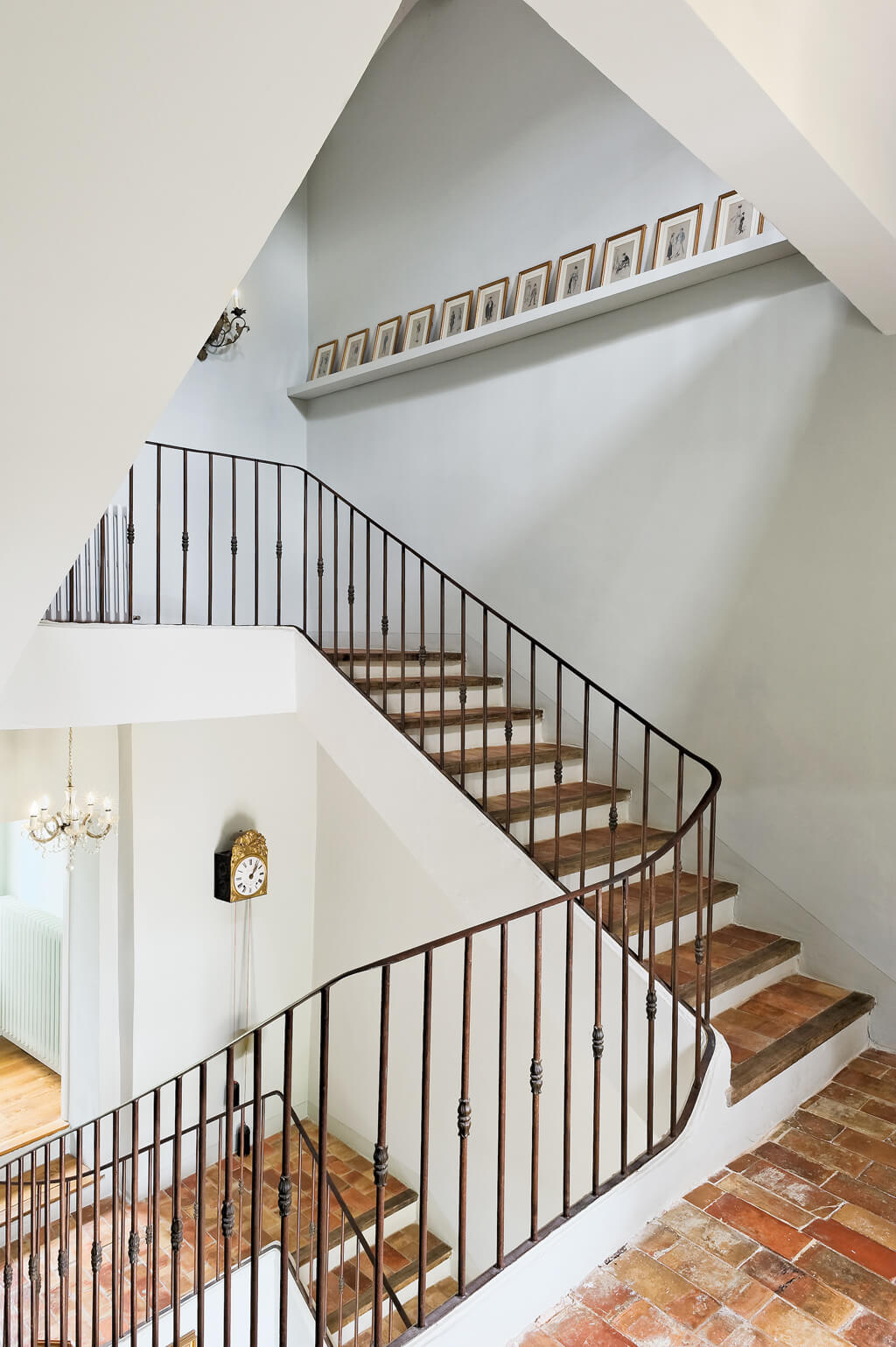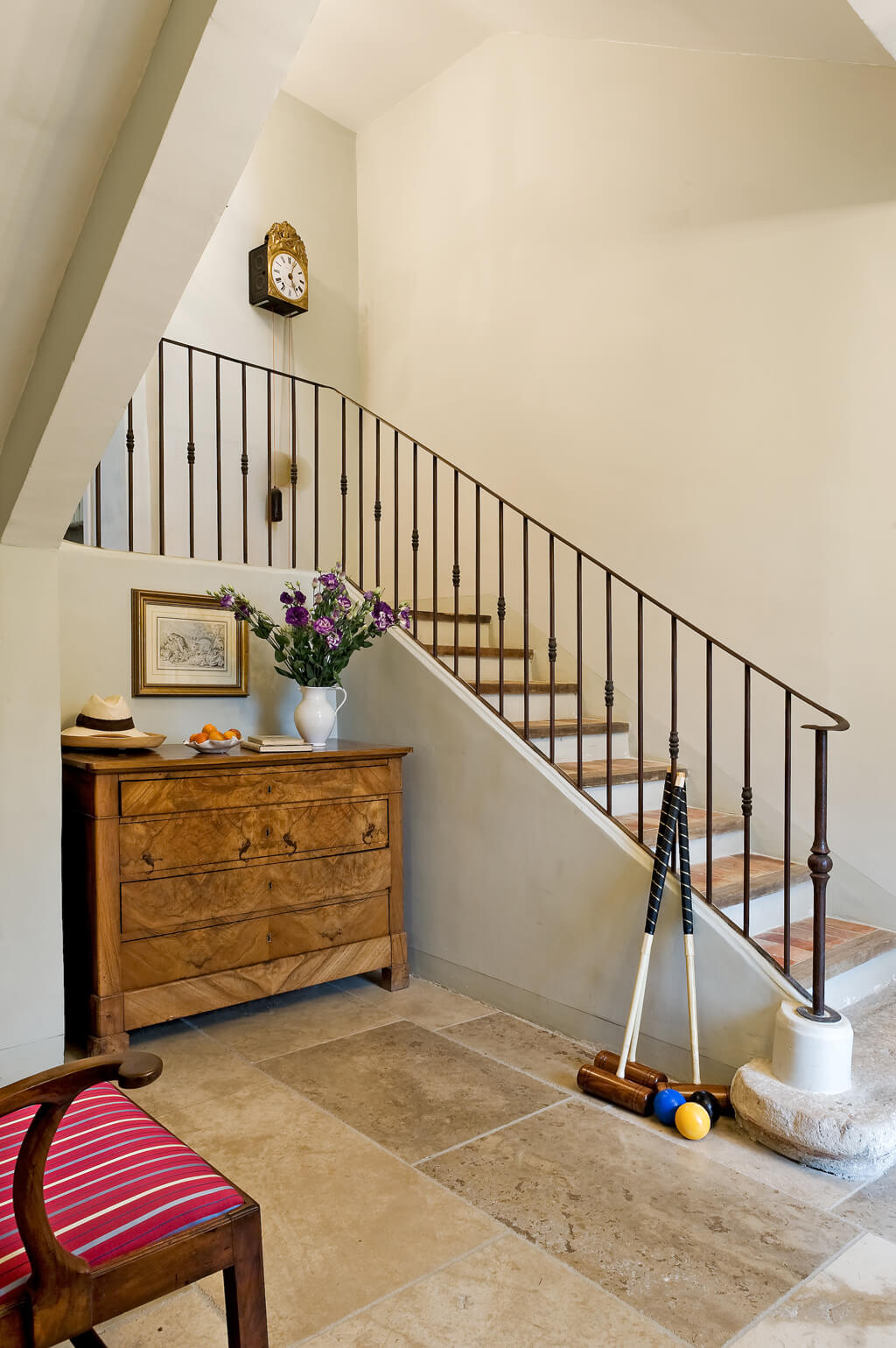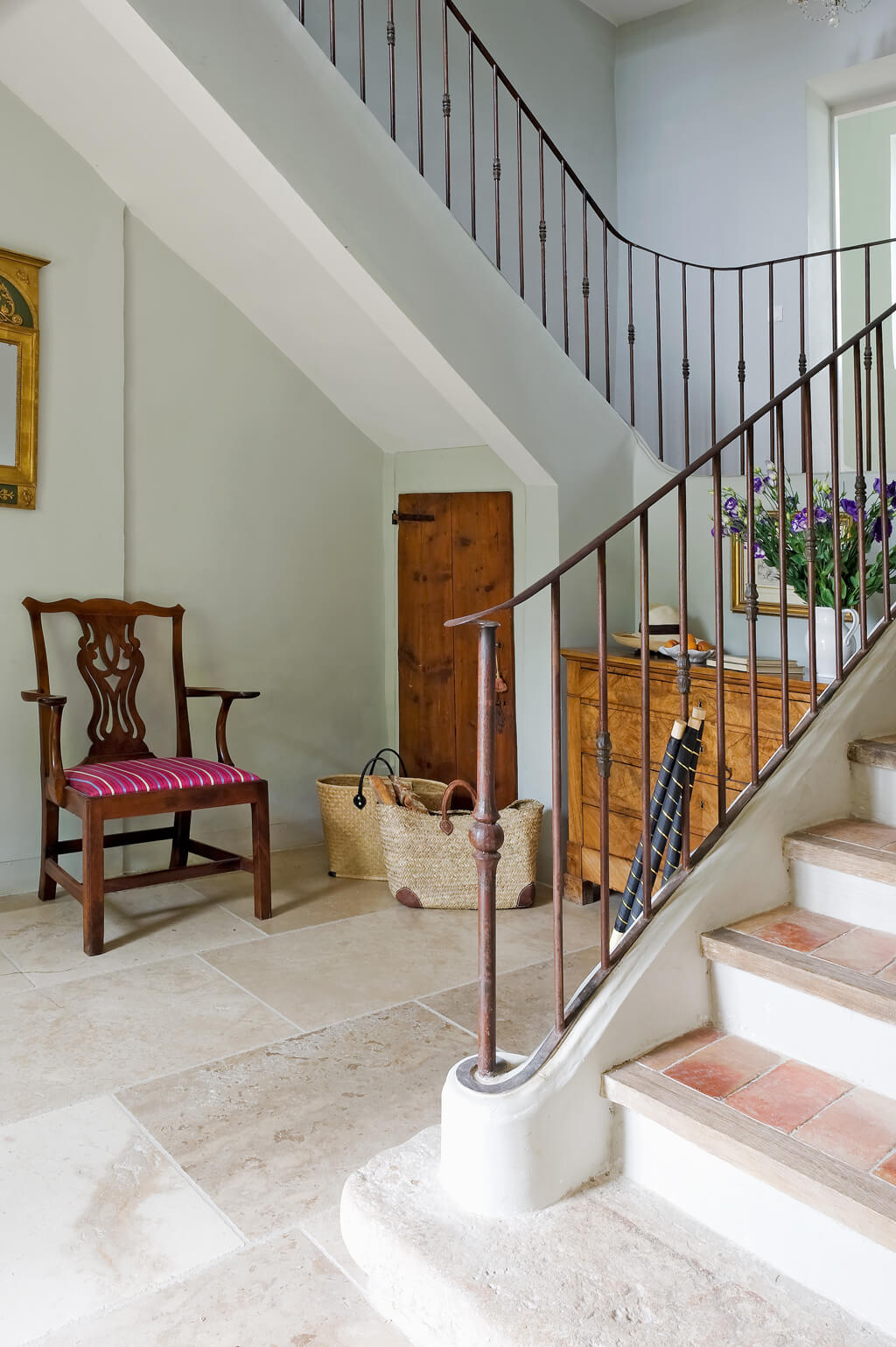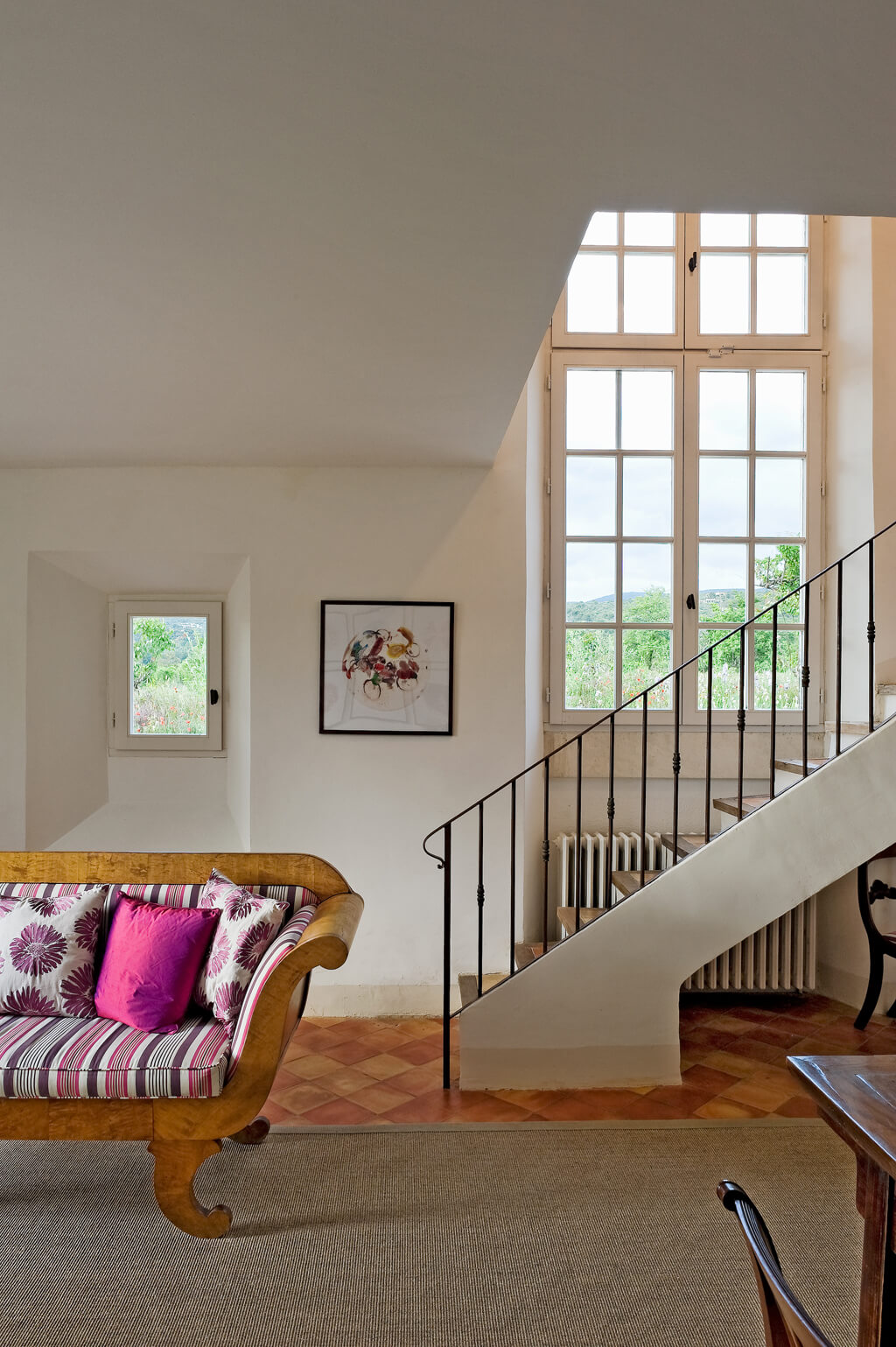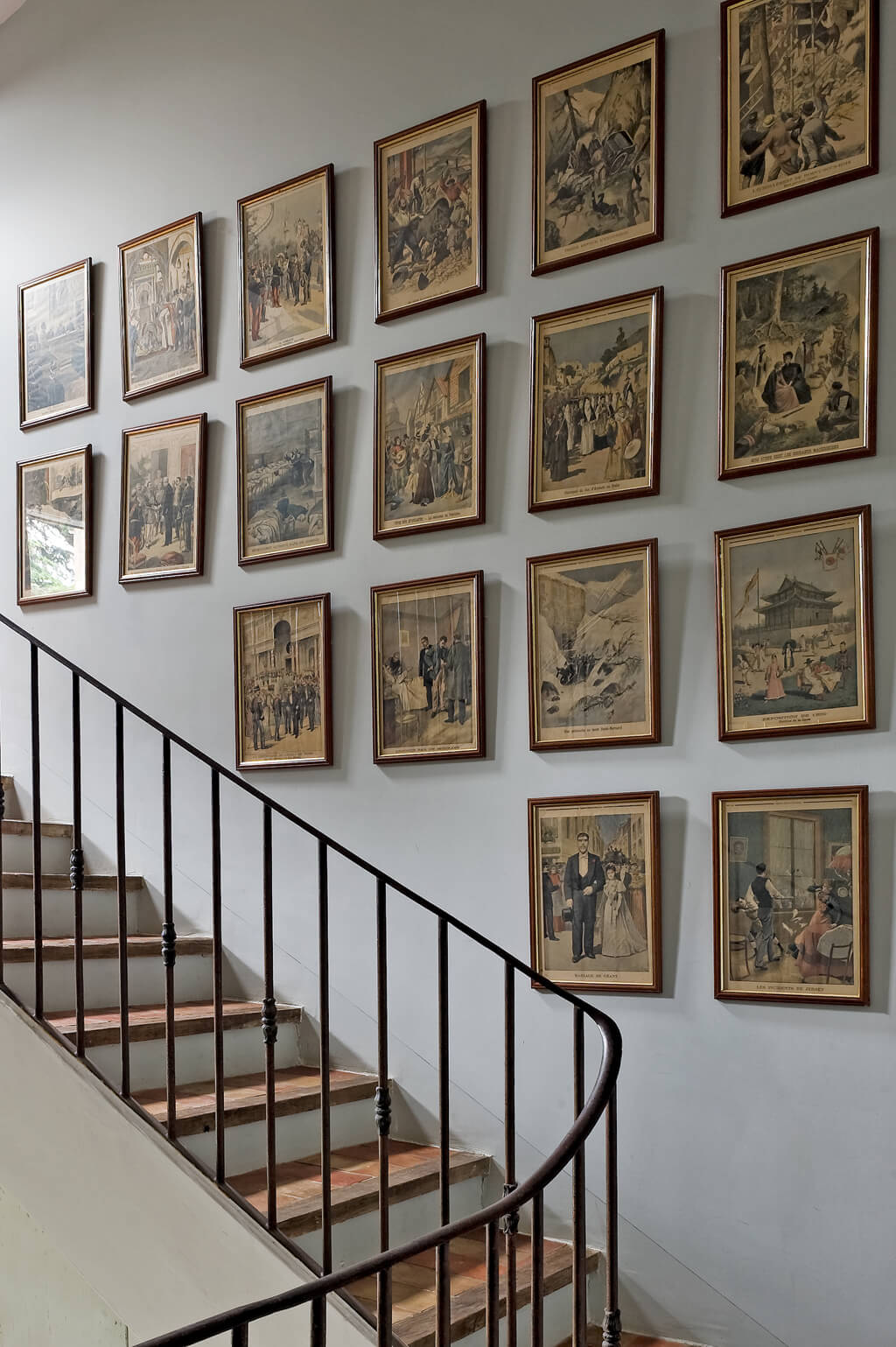 French Country Kitchen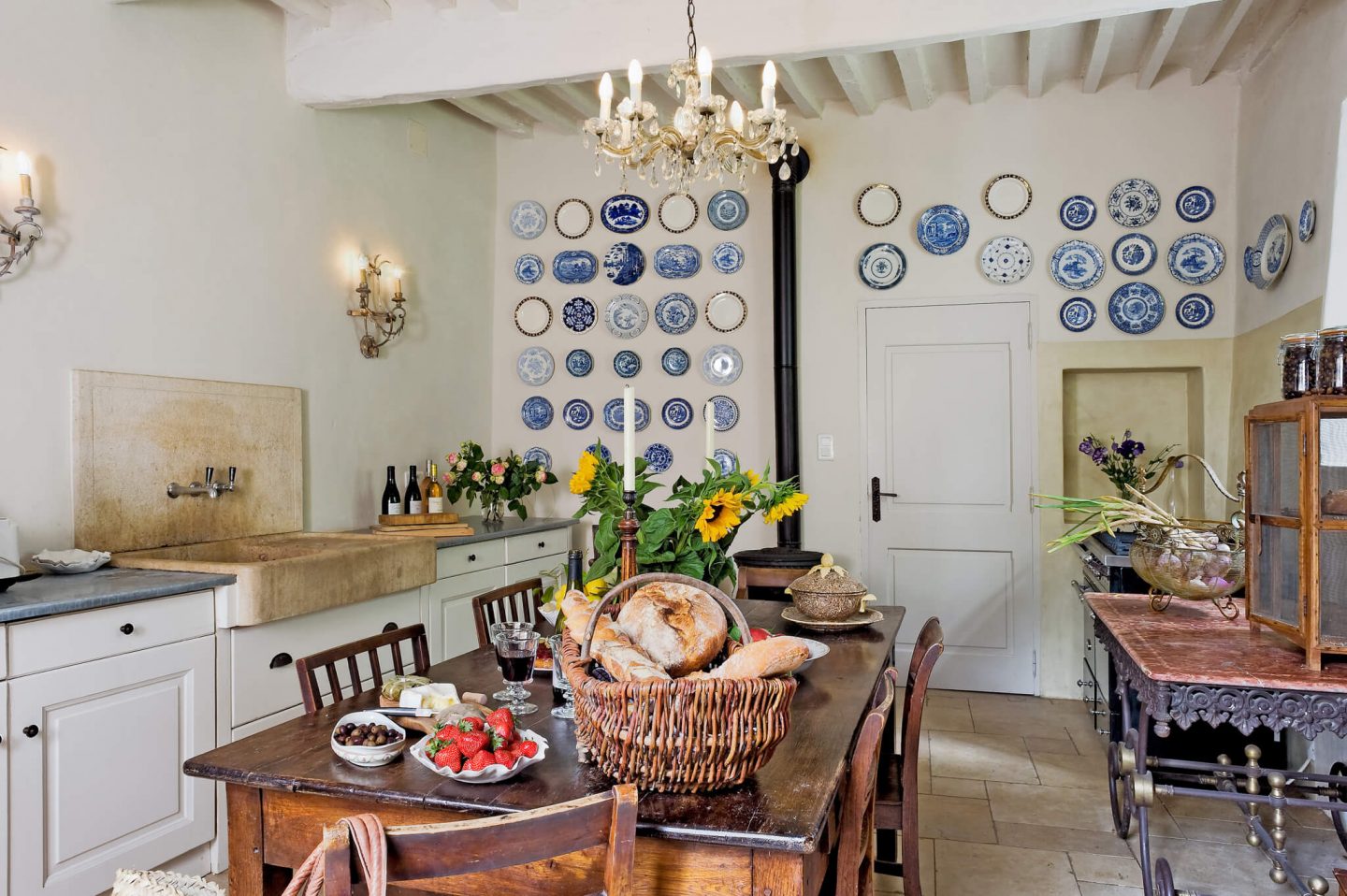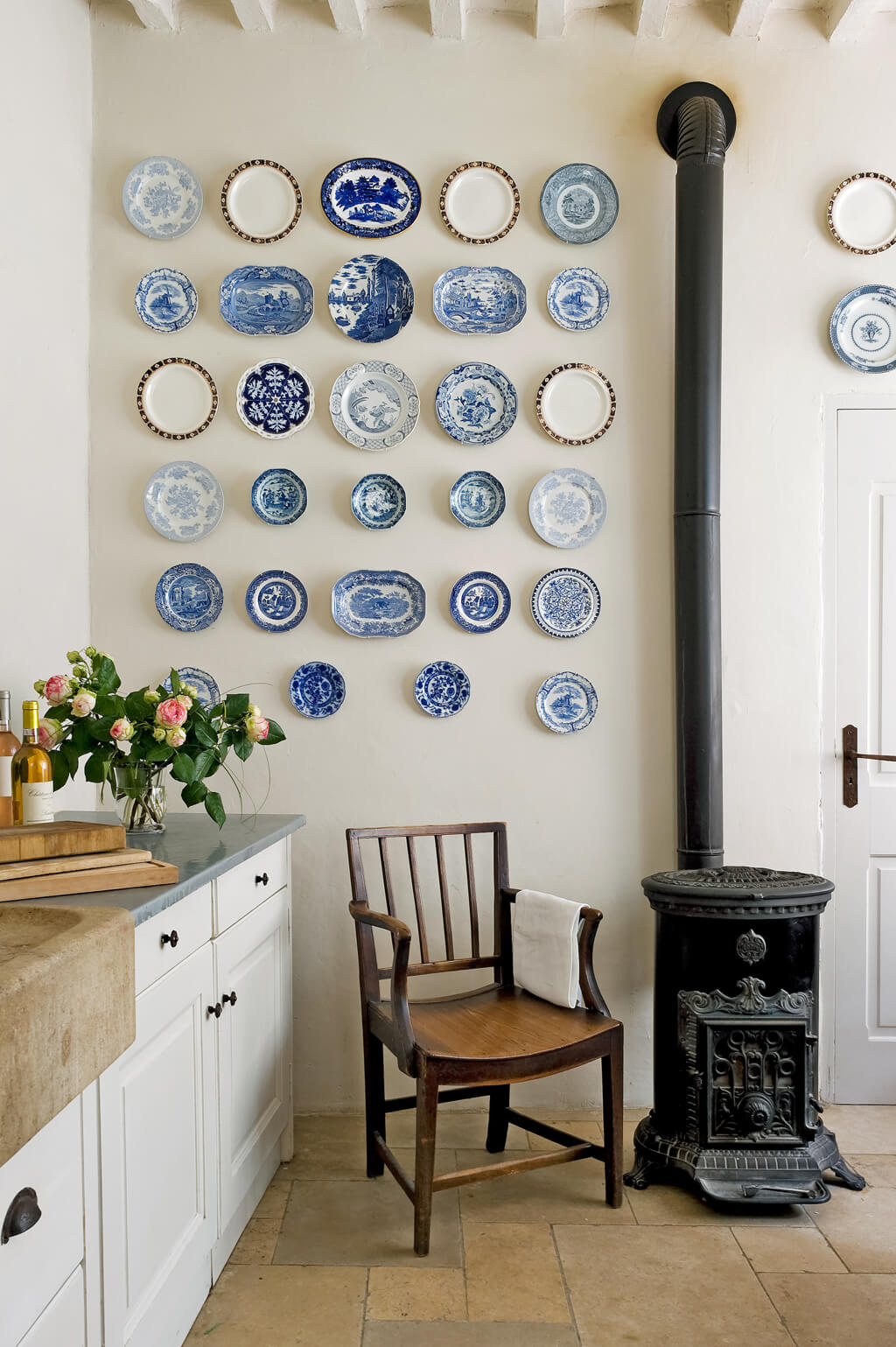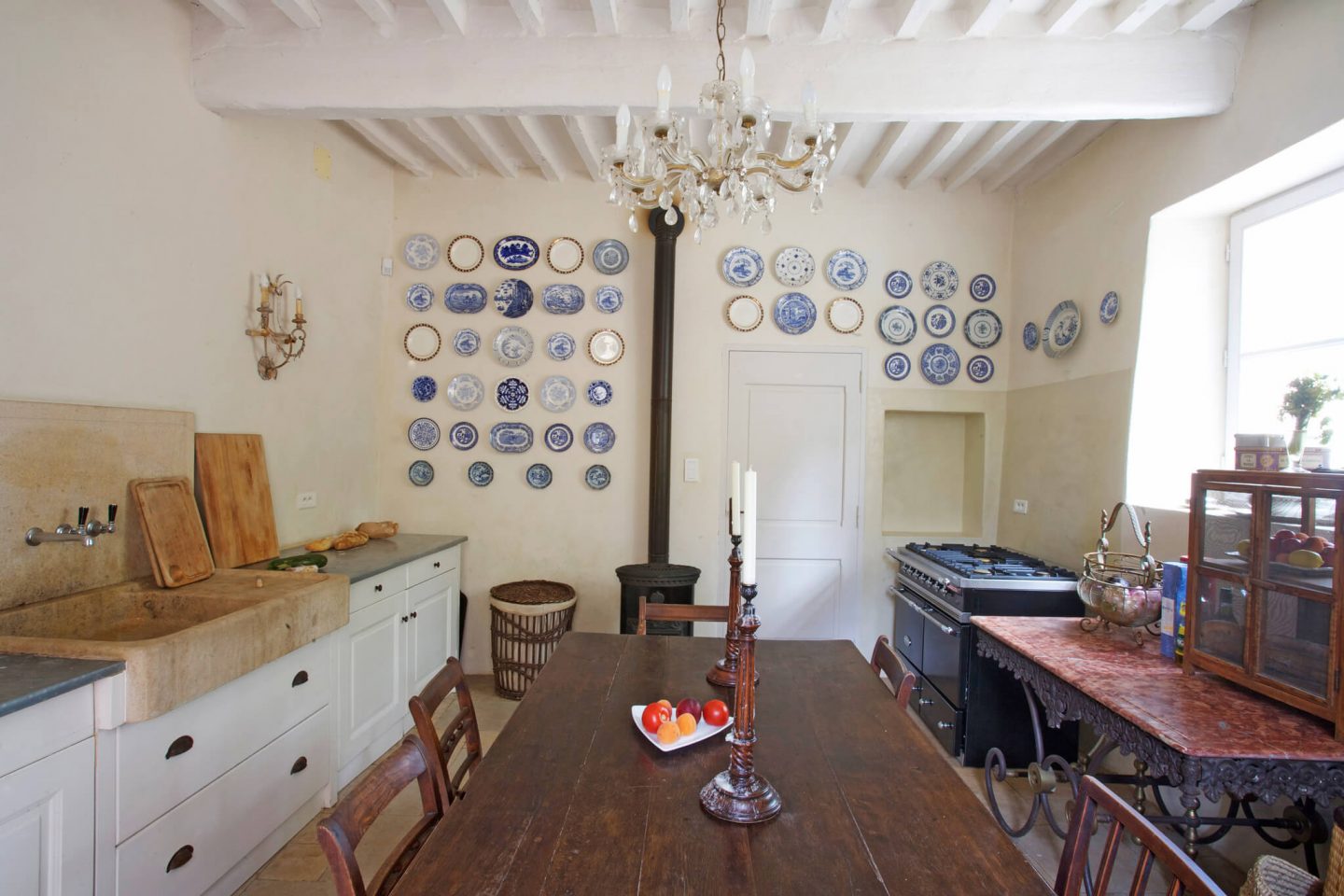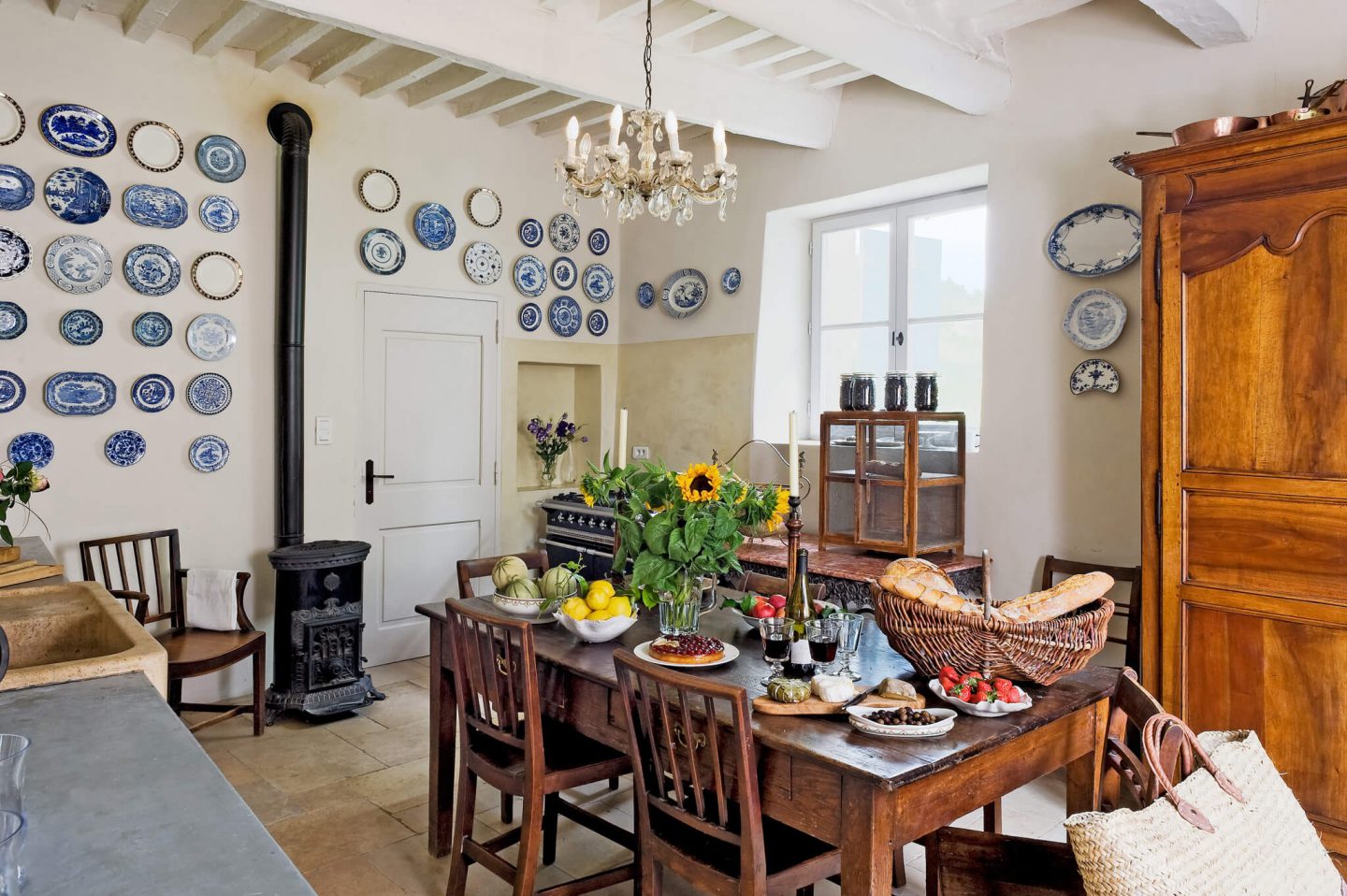 French Country Dining Room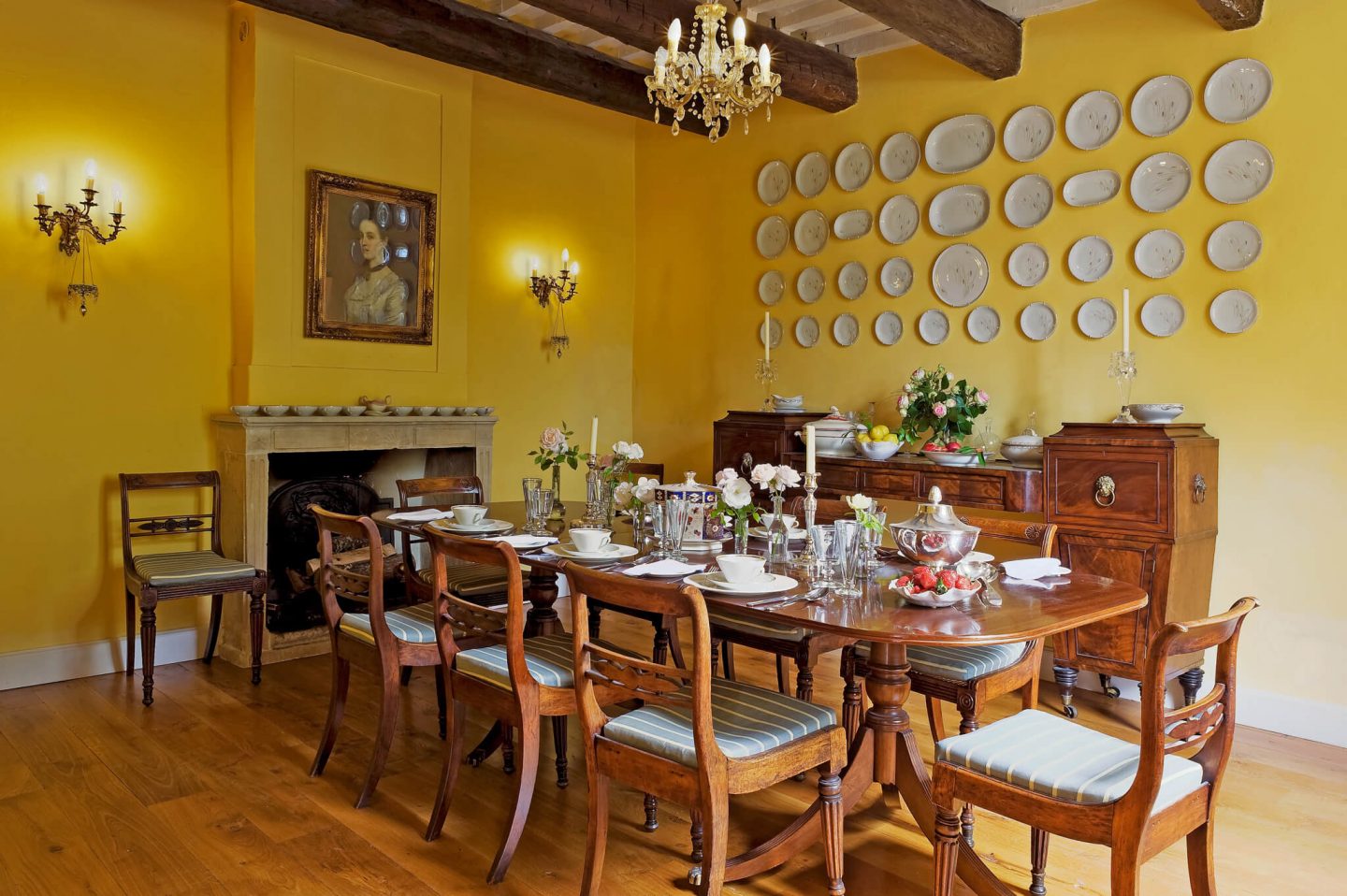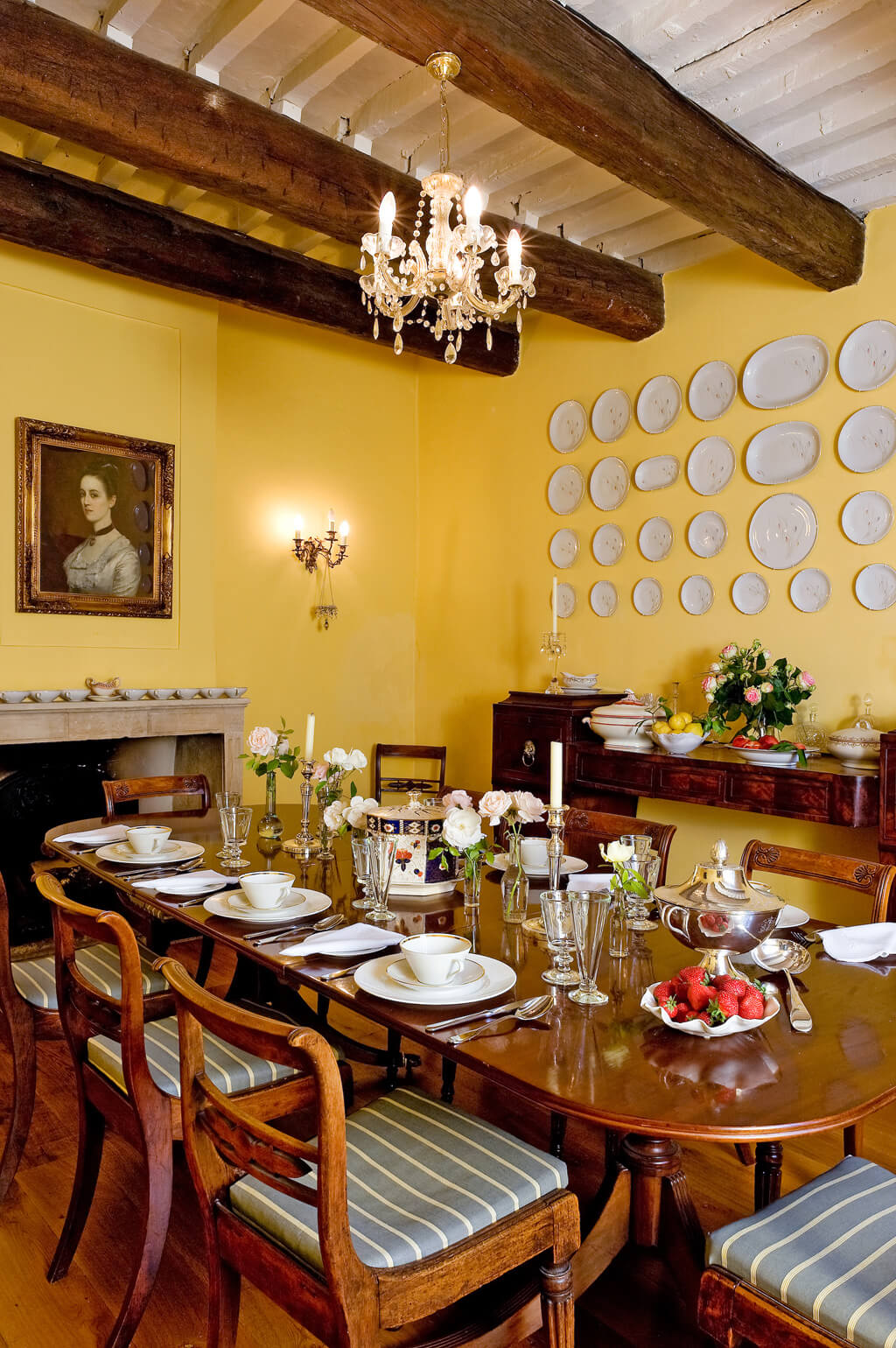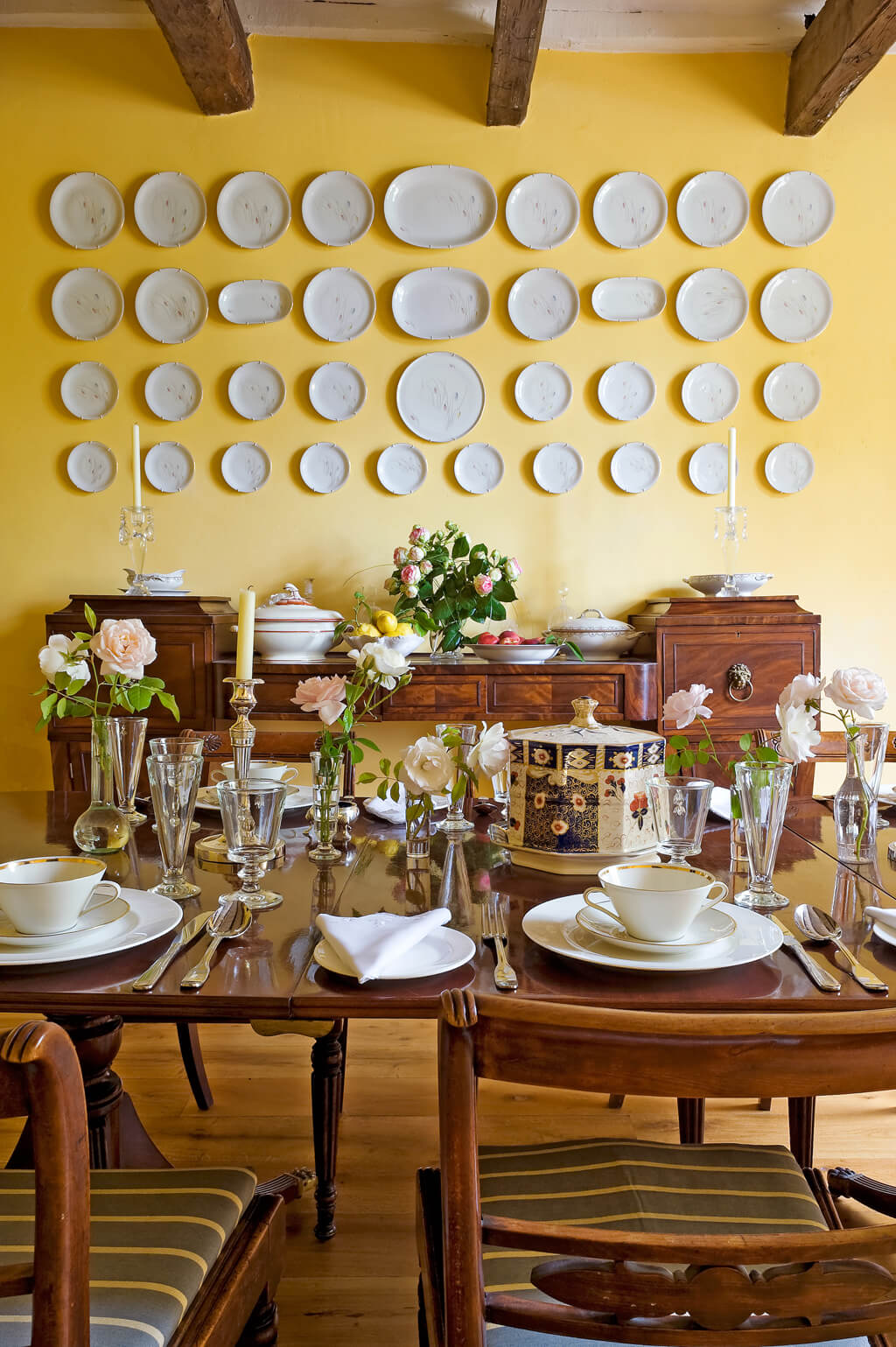 Bedrooms in a Provence Villa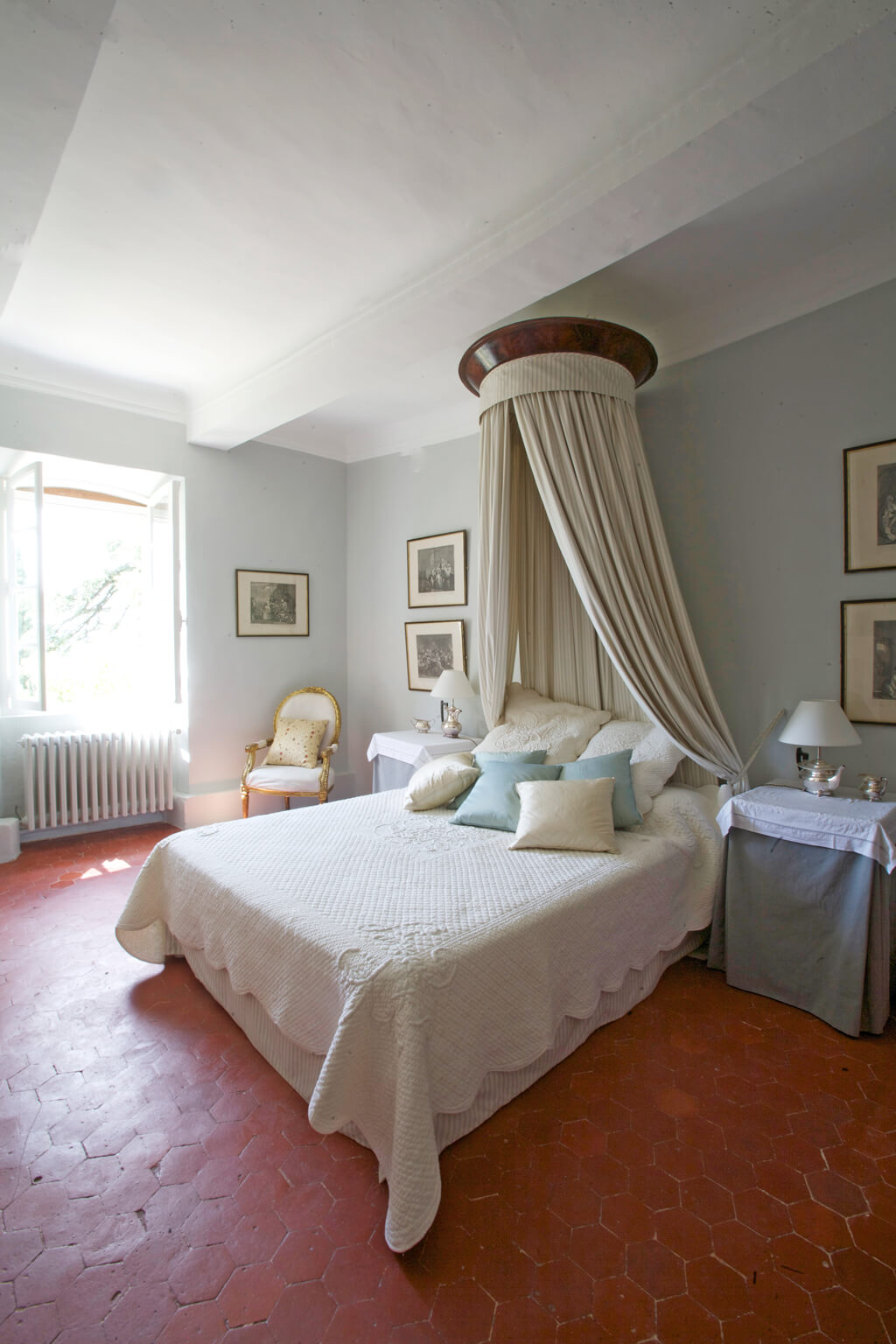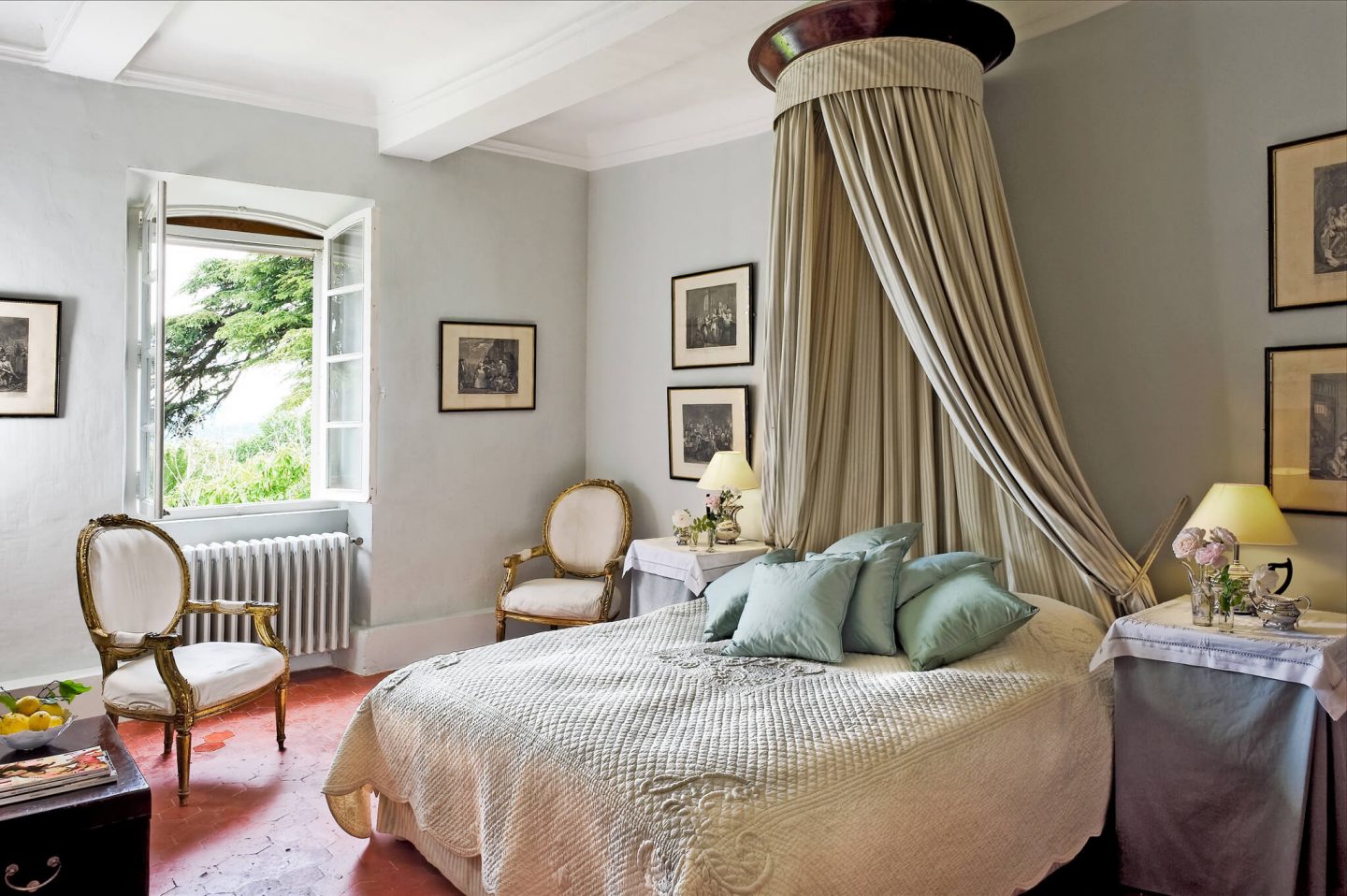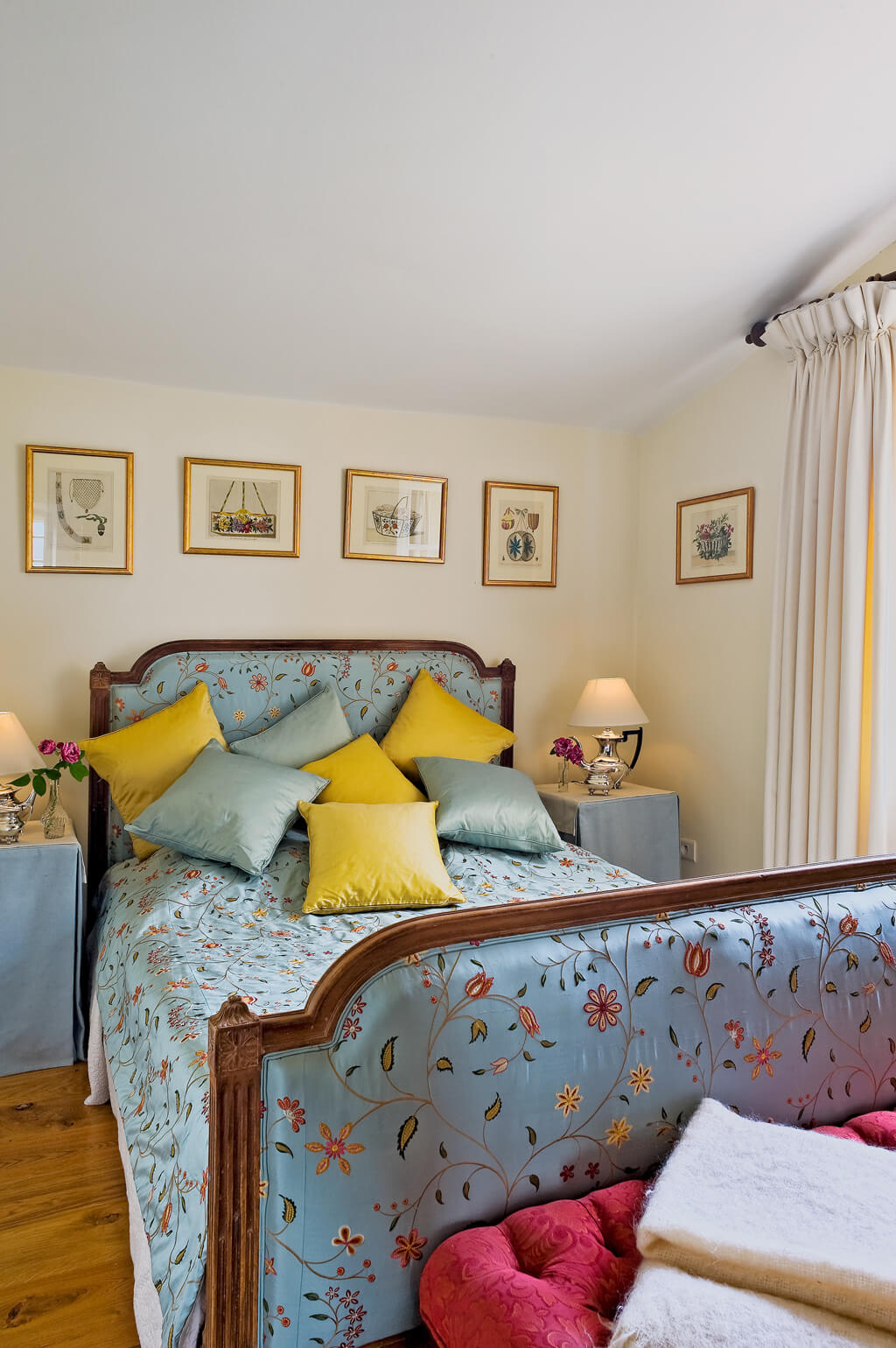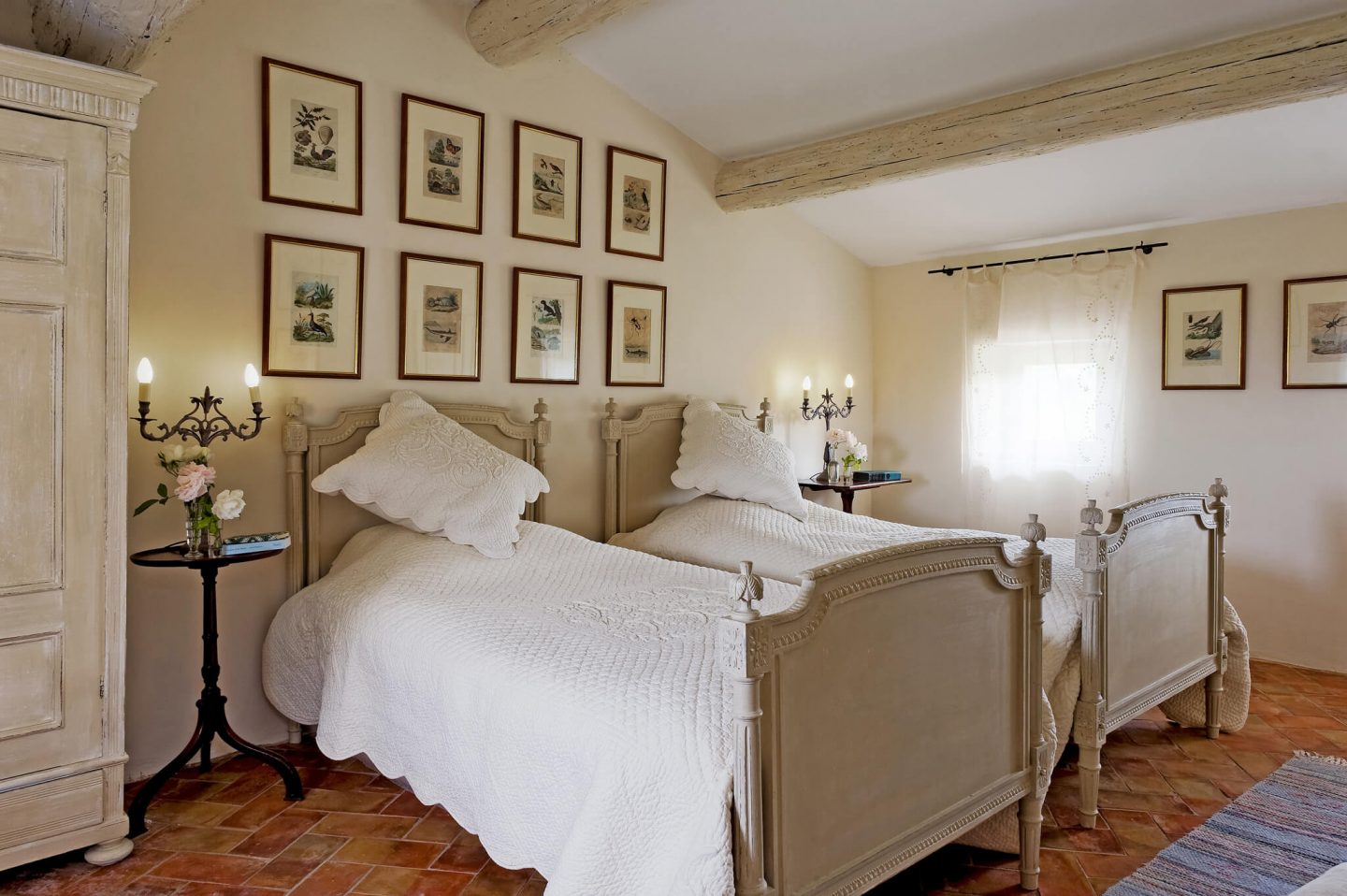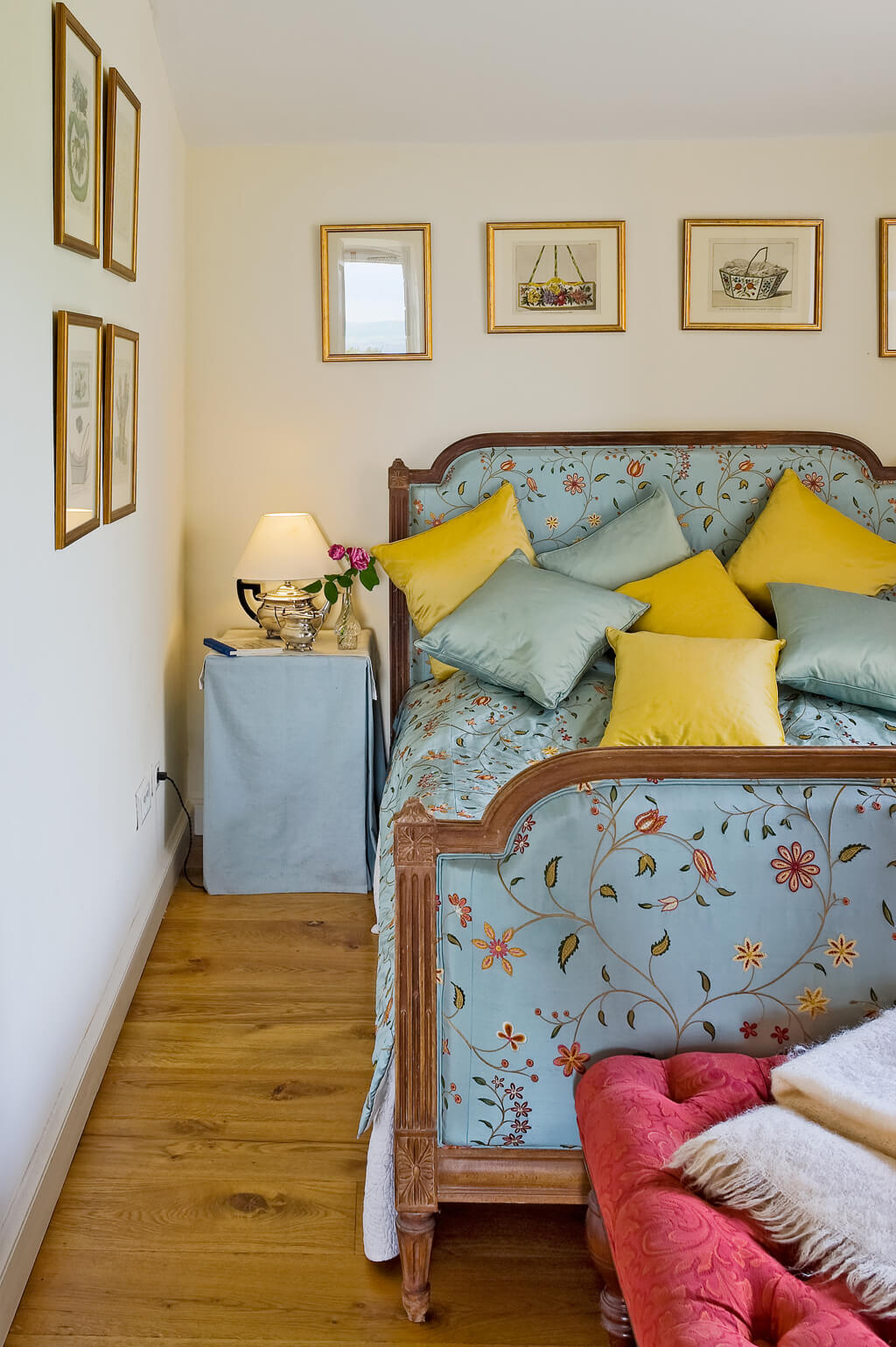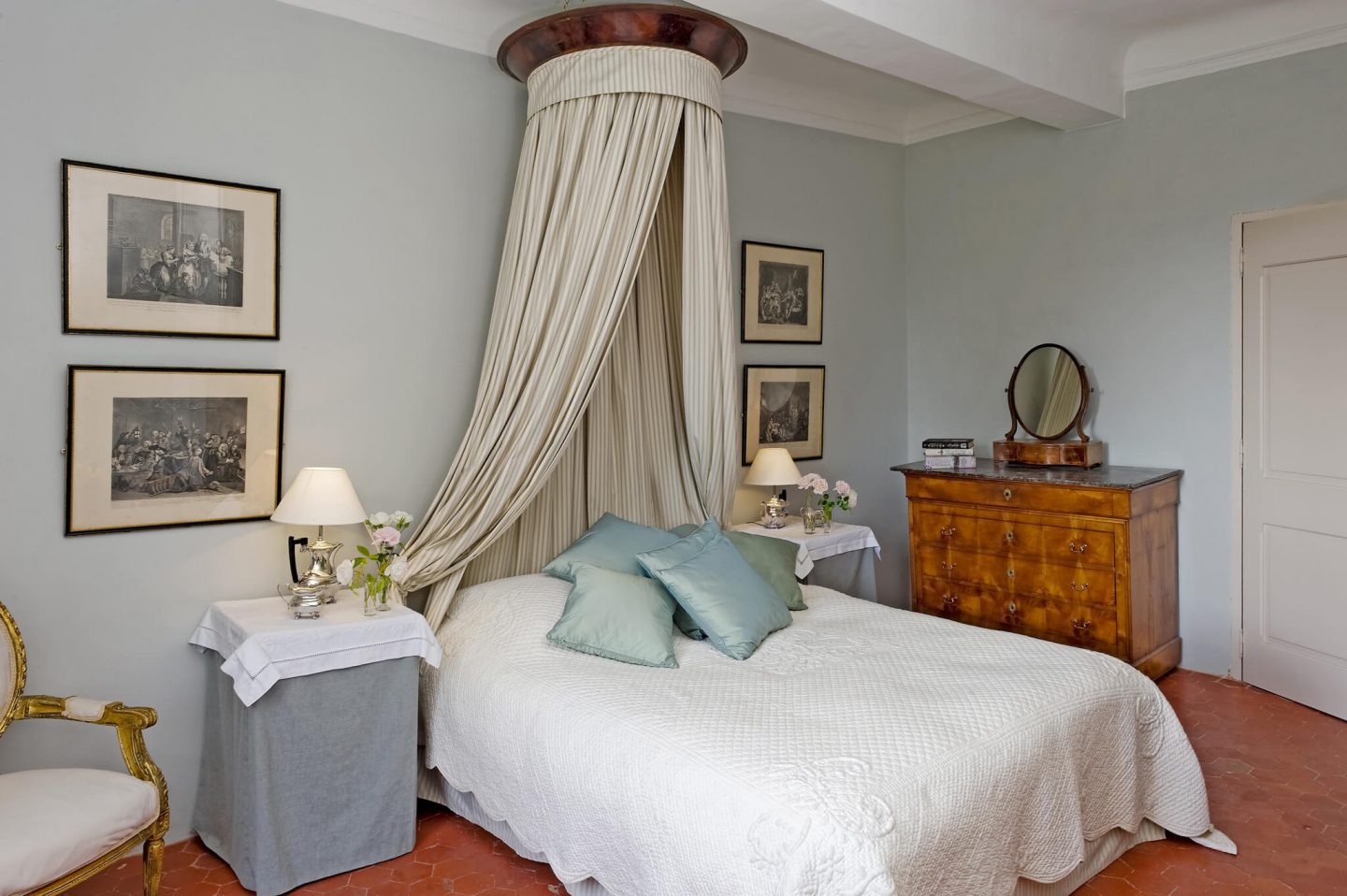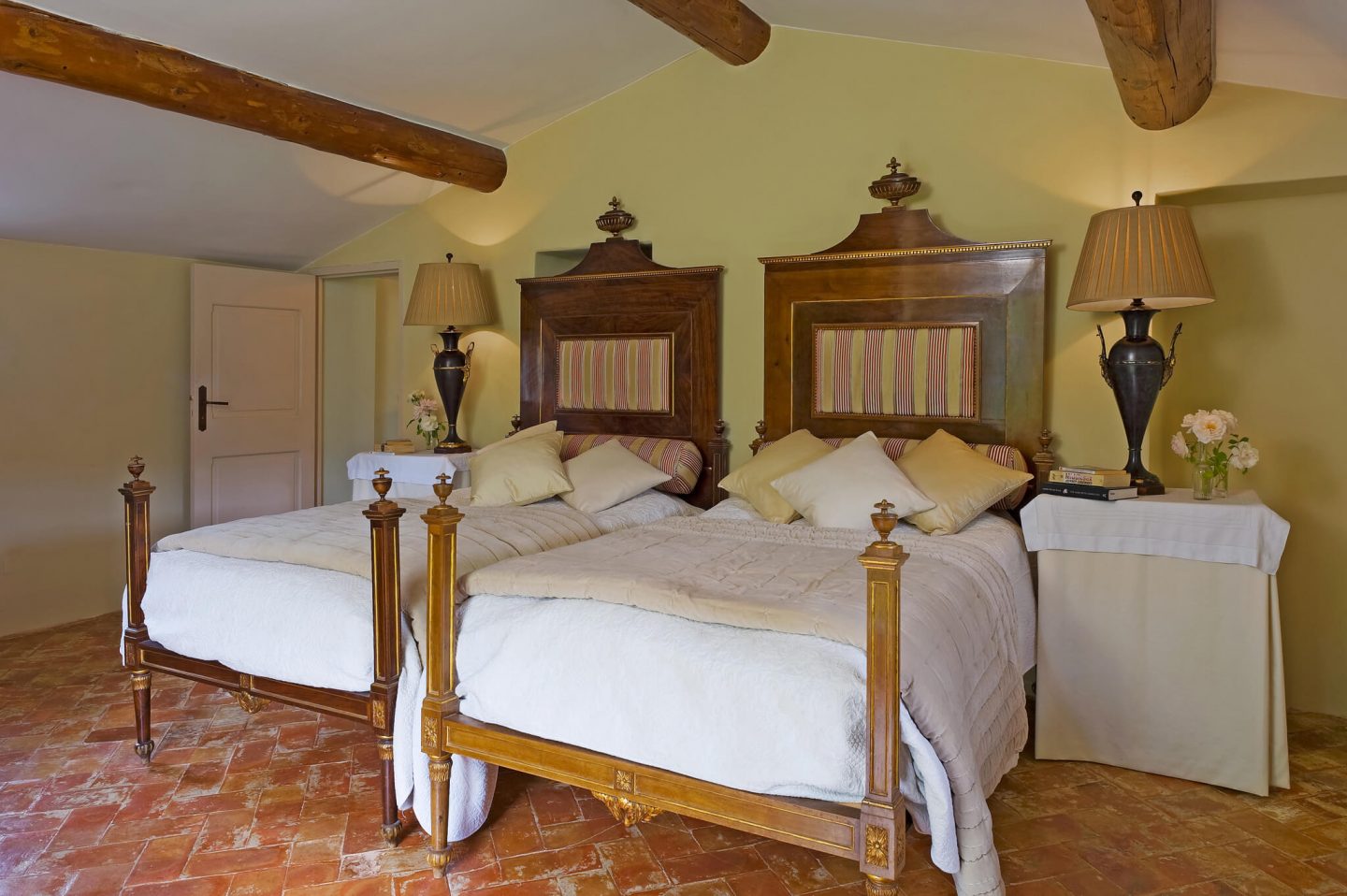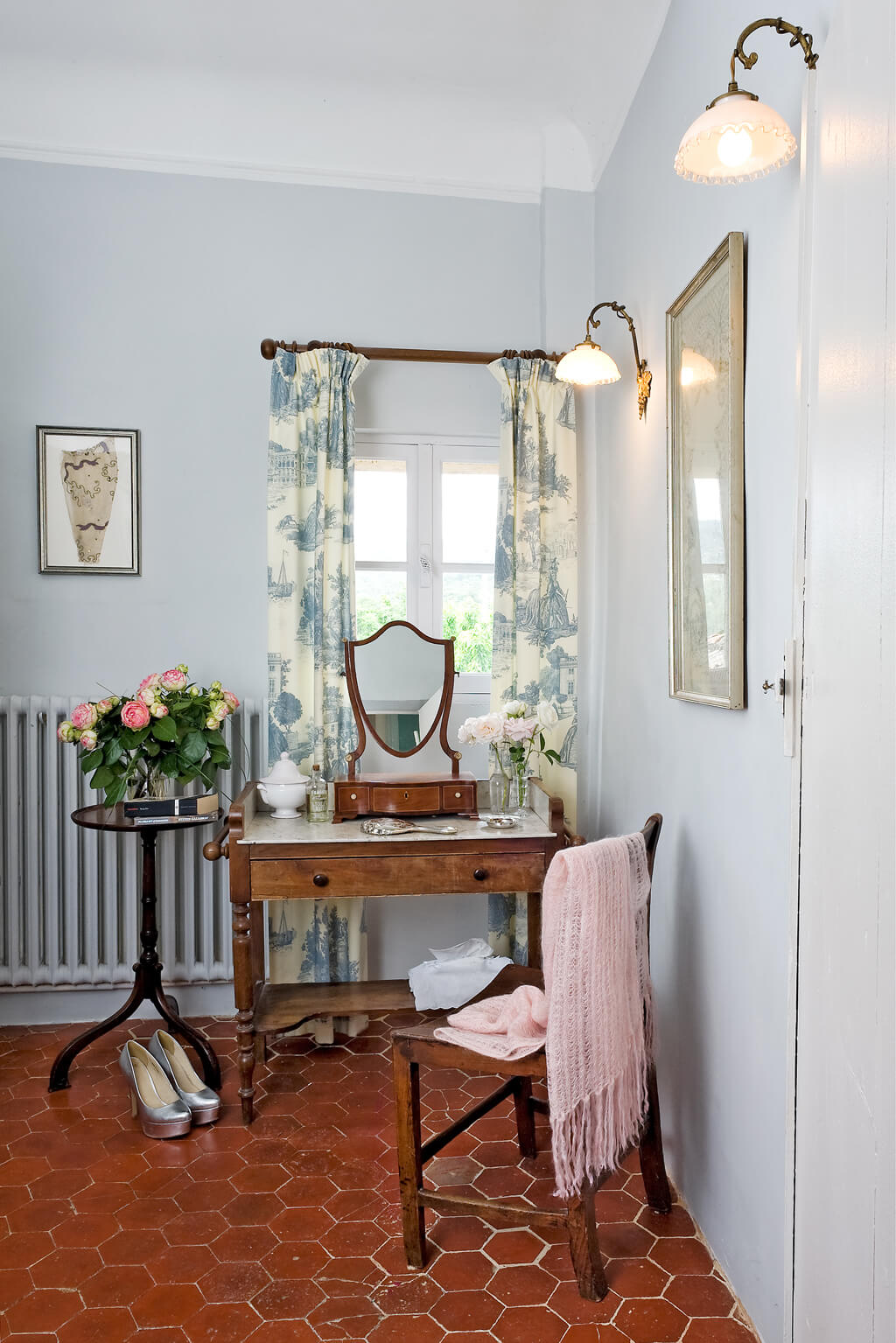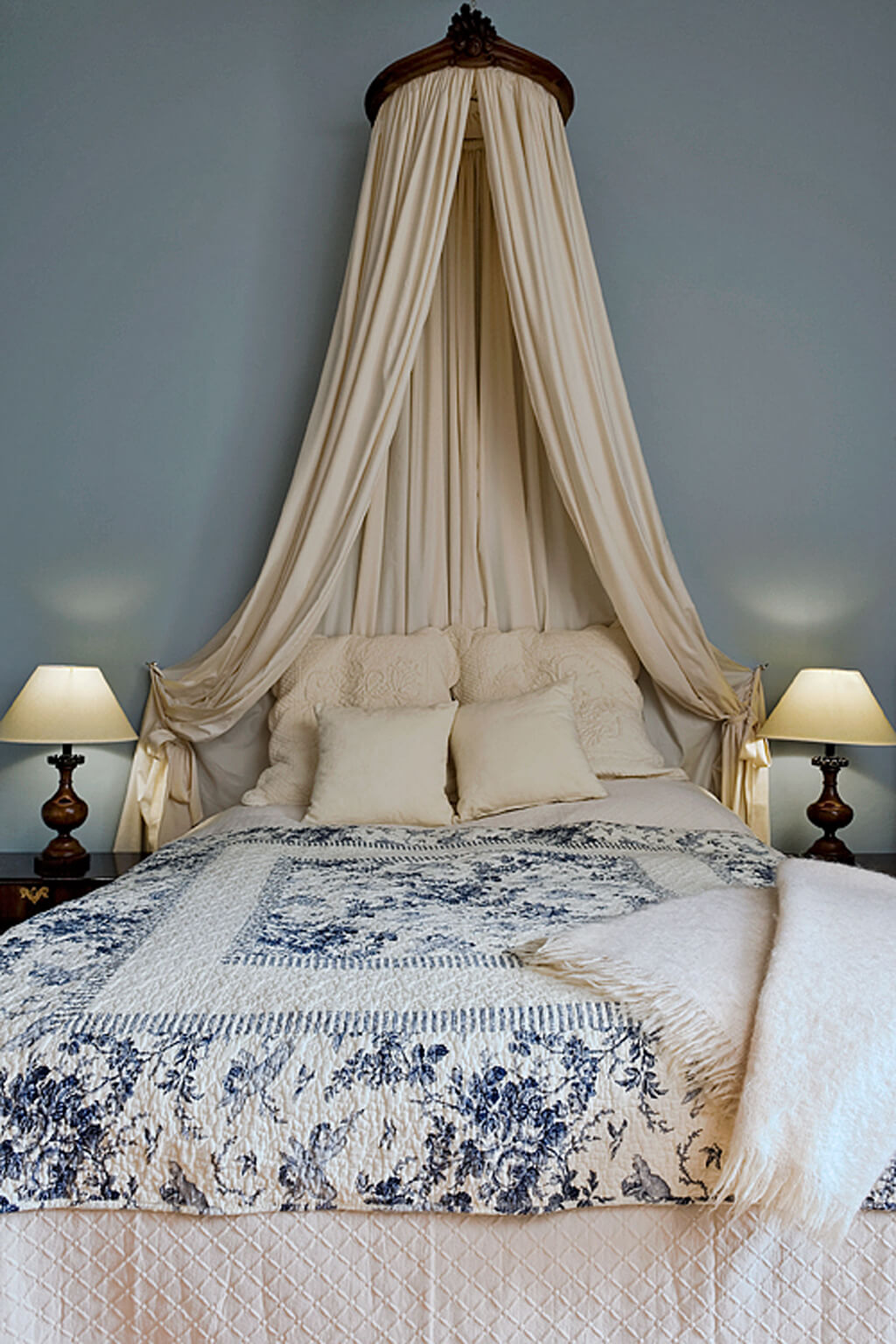 See PART TWO of our tour of more of this breathtaking villa in France!
Also see THIS FRENCH COUNTRY fantasy property and THIS ONE for more inspiration.
If you missed my post yesterday where I shared relief about my health crisis, SEE THIS.
Peace to you right where you are.
-michele
This post contains affiliate links which I hope you will use since they won't cost you a penny extra yet may earn this blog a small commission.
Support Hello Lovely by shopping Amazon RIGHT HERE for anything (not just products mentioned here) to keep the inspiration flowing!
I'm a participant in the Amazon Services LLC Associates Program, an affiliate advertising program designed to provide a means for me to earn fees by linking to Amazon.com and affiliated sites.
Click HERE to find cost conscious furniture and decor for your home too!