By the time you read these words, it is likely I will be on my way to LALA land. Autumn, Amazing Paint Colors & Surgery (Random!) are comin' right up!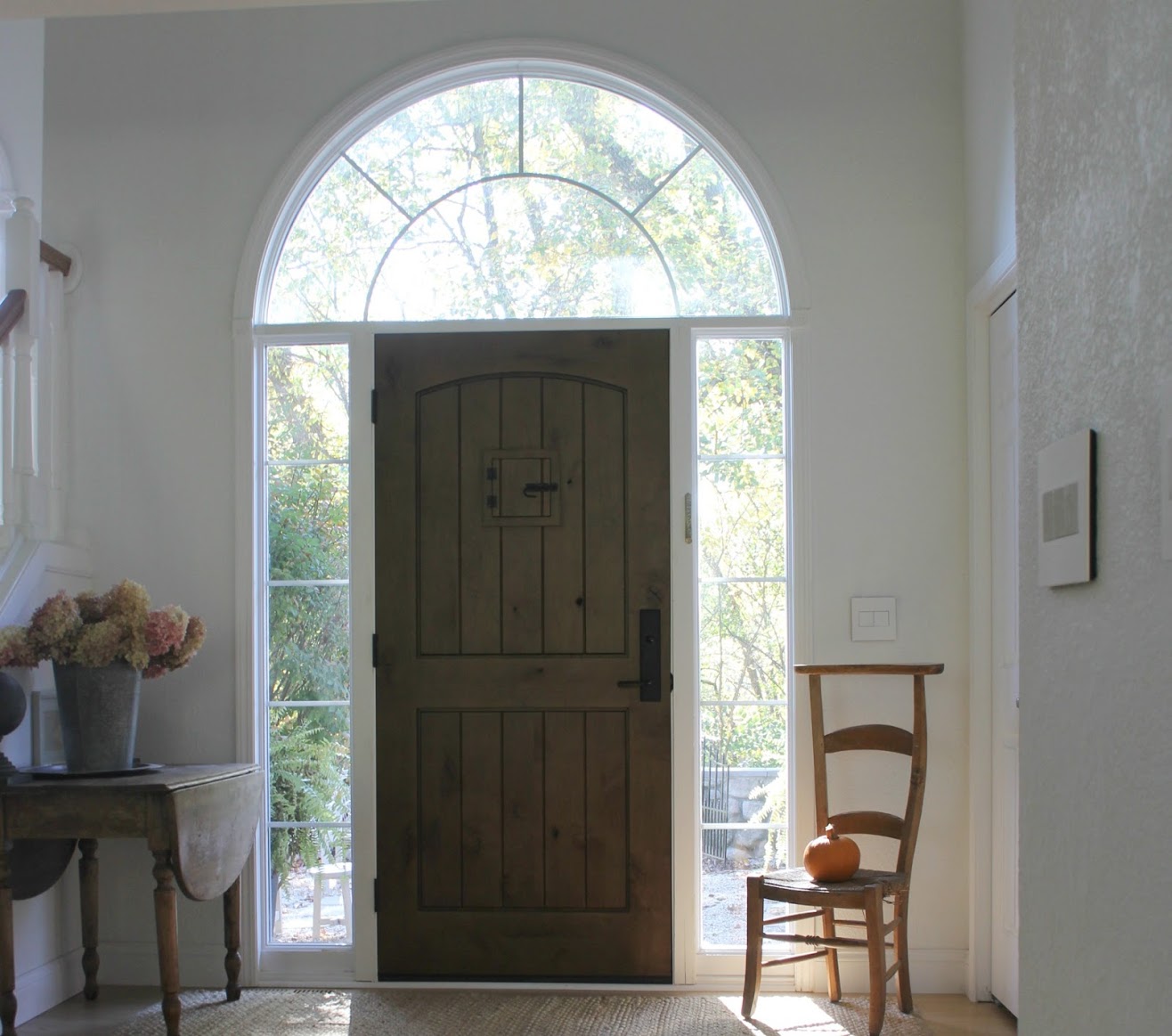 Yes, m'am.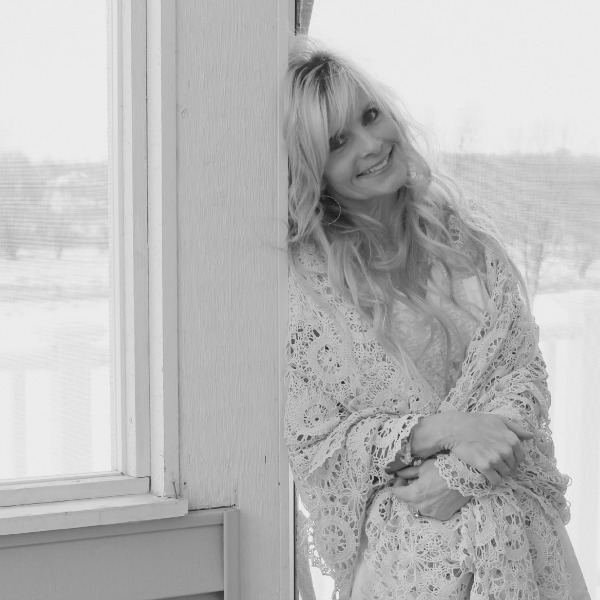 Surgery time at long last.
I met with a wonderful surgeon near Chicago today. Not only was I scheduled for surgery (joy!)…he said it could happen tomorrow! That was an offer I simply could not refuse. I must say there was a lot of tenderness and mercy in that doctor's office today. How grateful I am. One more sleep before I am on the road to recovery.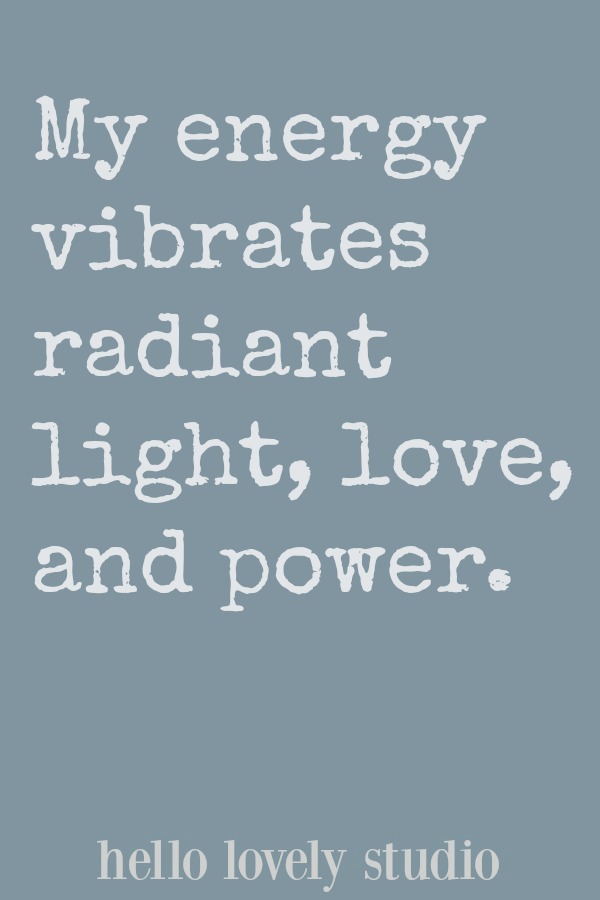 Goodness, I am quite ready to: say sayonara to the abdominal and back pain, resume my healthy low-fat/high fiber diet (as opposed to NO fat which is how I have been living, and keep me in mind even an egg has 5g of fat), go for long walks again, and transcend the brain fog which accompanies fat-free nutrition (at least for me…also, I never knew how important the fat in my diet was to help me feel satiated. Ever hear recommendations to avoid fat-free products when dieting? I'm guessing that is because you never feel full and may actually eat MORE).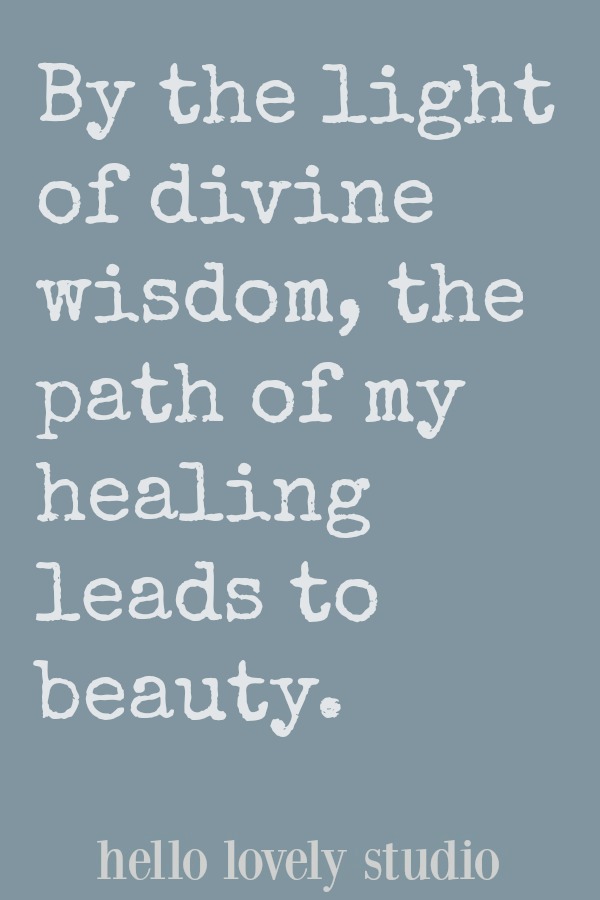 Thanks for all the encouragement and get well wishes–they mean so much and truly have kept me positive.
I hope you are savoring the days putting September to bed and looking to October with joy. The end of October may include a trip to London to attend Amara's Interior Blog Awards for this girl – wouldn't that be something?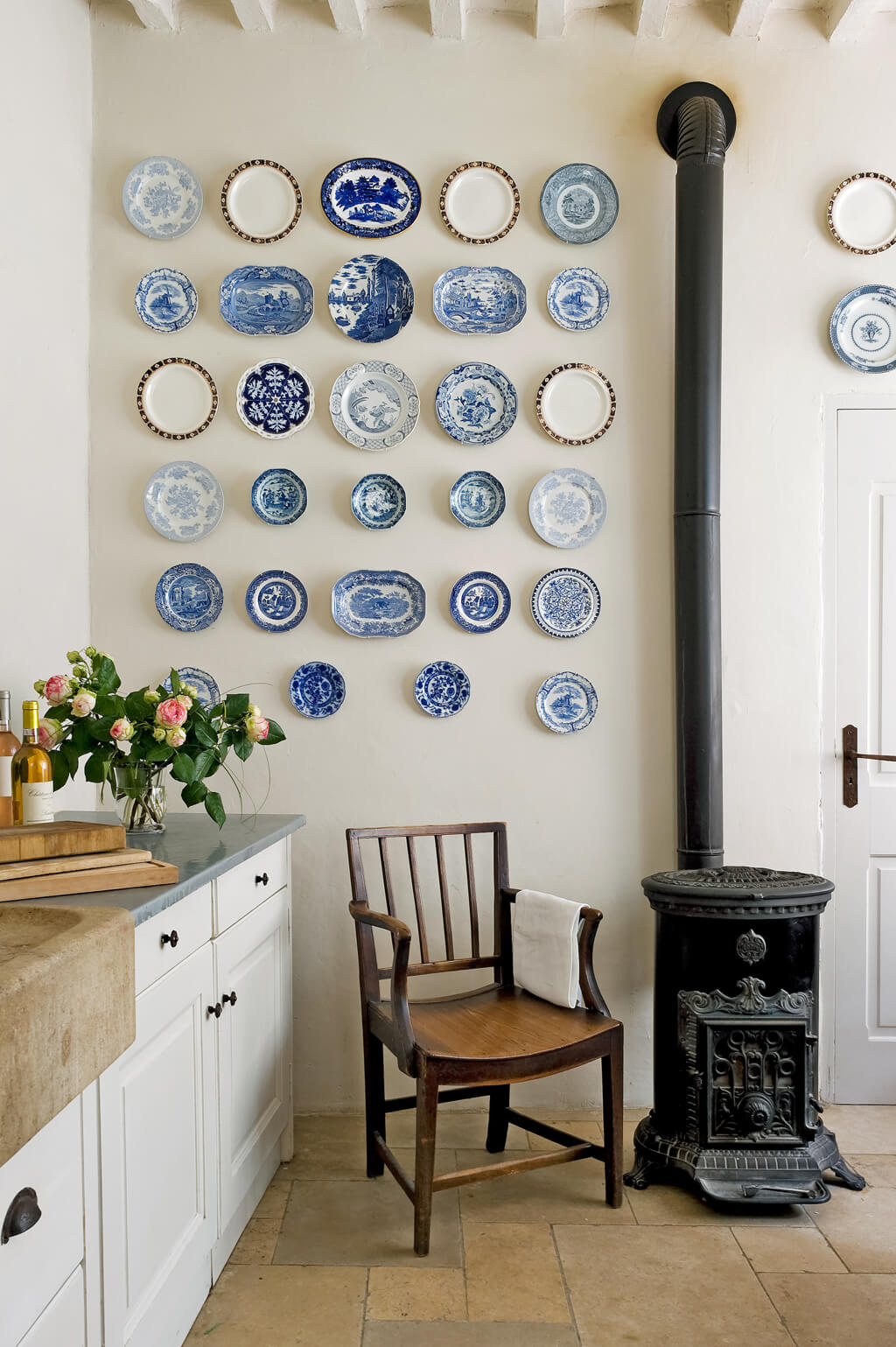 Did you see the tour of this beautiful French country house?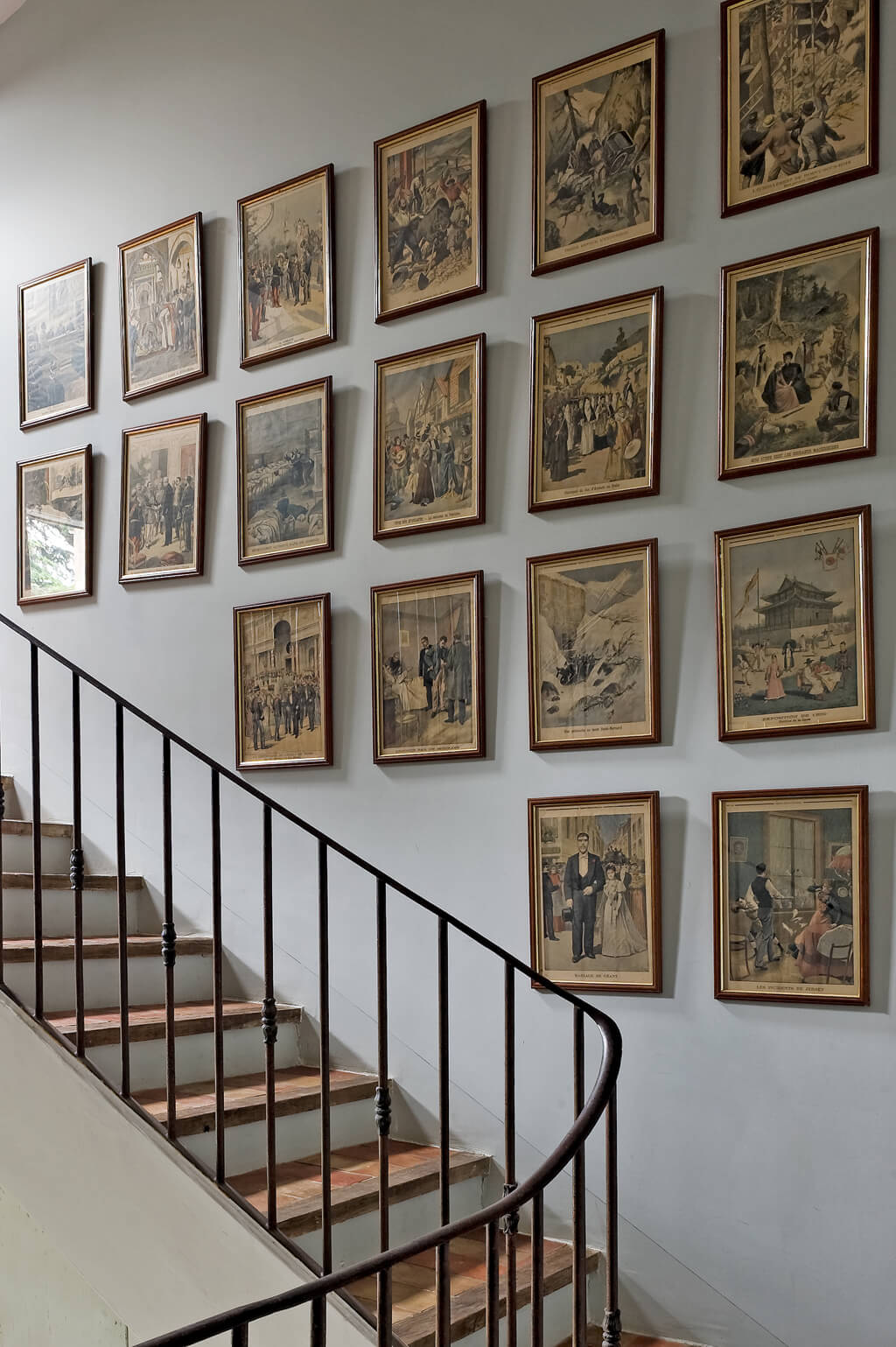 Here's a sweet vintage country house near my own home, and I made some fresh fall PINS for you to enjoy as well.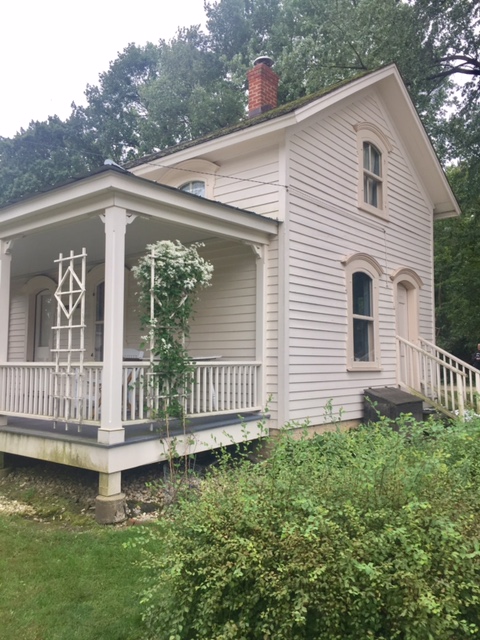 For Everything There is a Season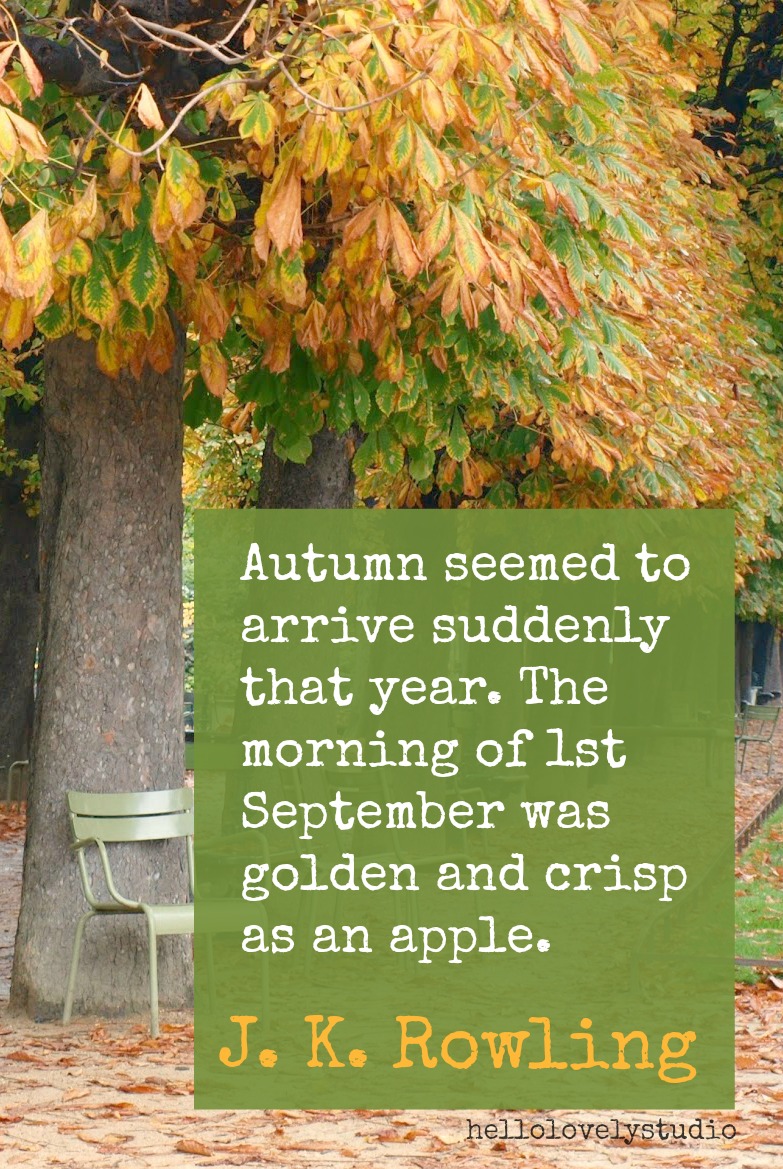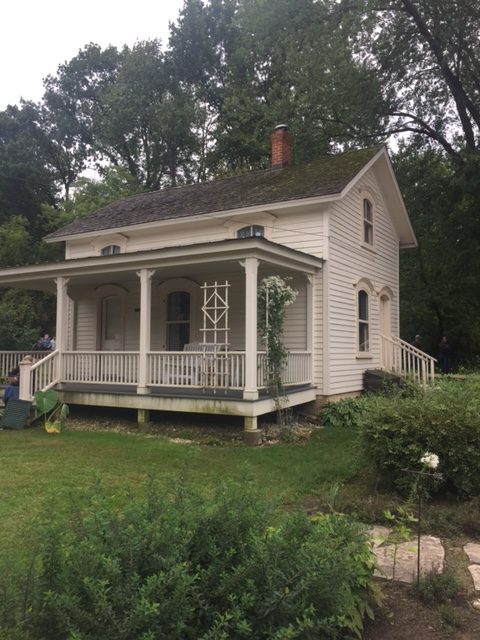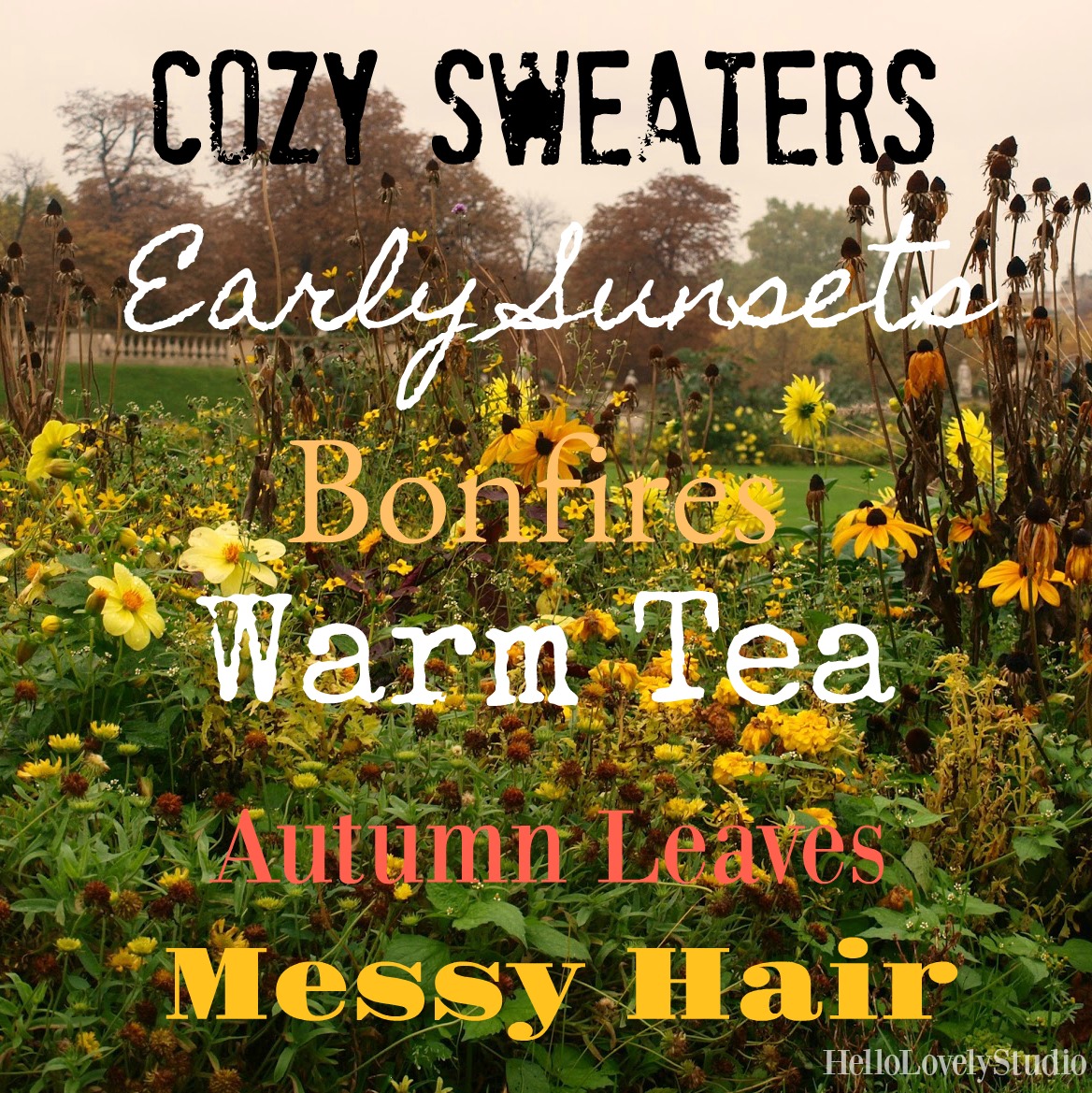 Autumn Splendor
Did you see the fall inspiration from Elizabeth (of Pretty Pink Tulips blog)?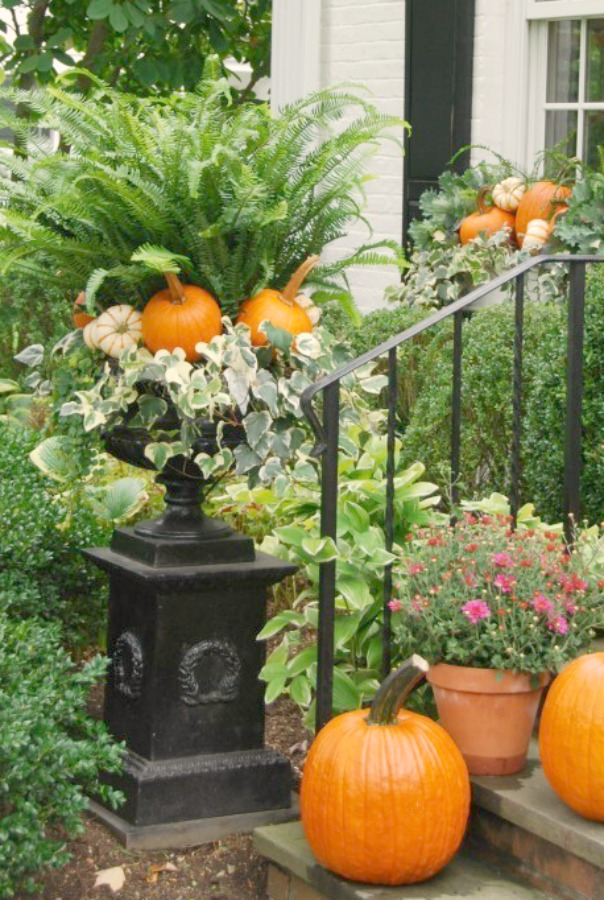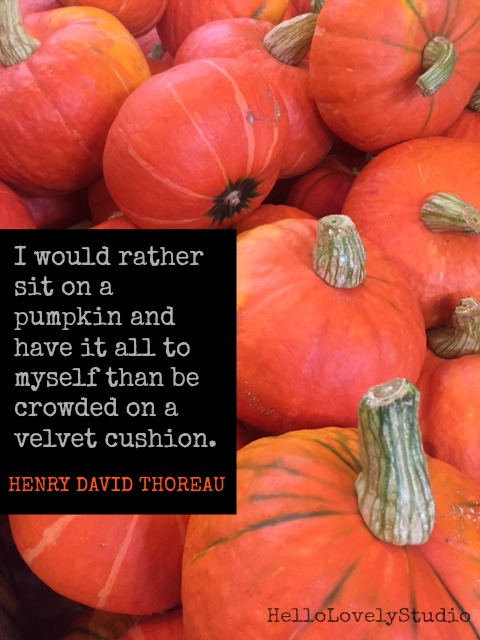 I take a decidedly simple and airy approach to fall decor…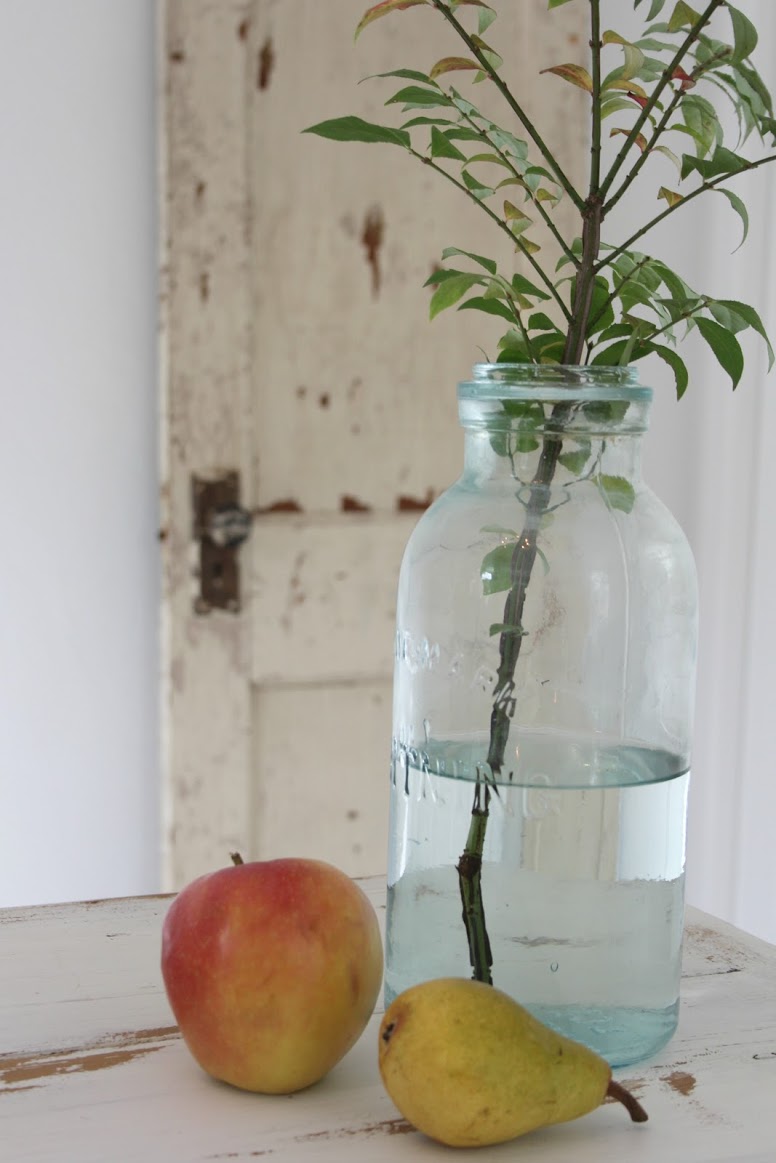 More images from my cheese board styled shoot are RIGHT HERE.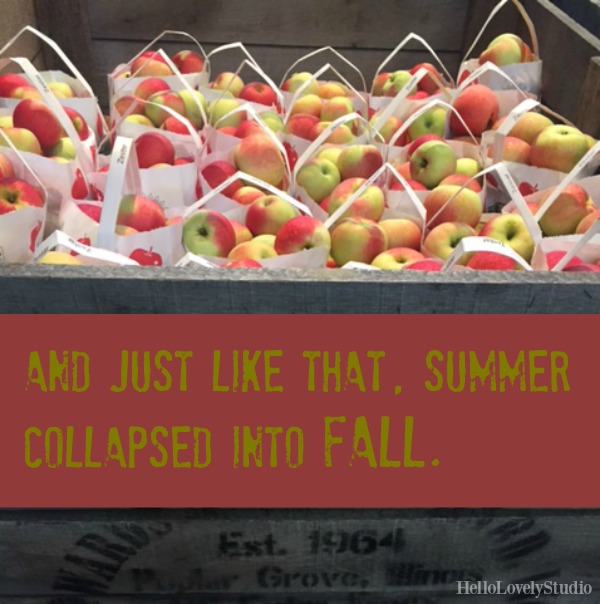 I snapped the following photo in a Paris garden in the fall – maybe this year I will get the opportunity to snap fall moments in London!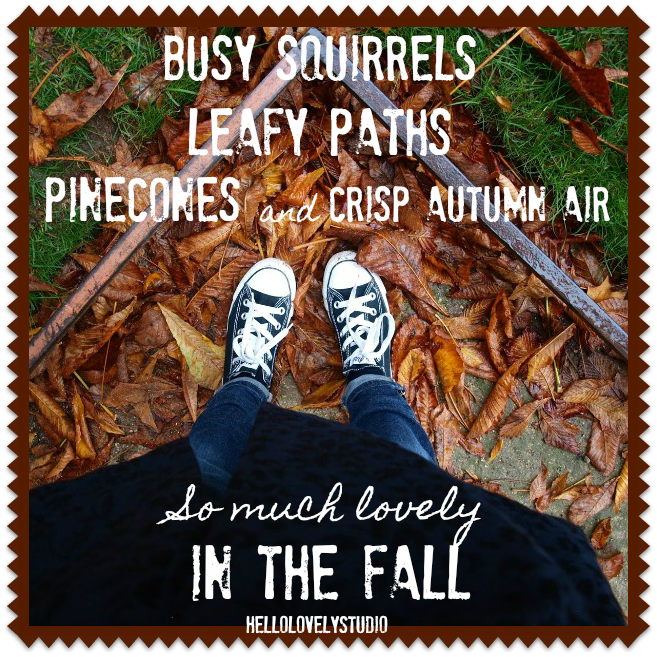 Paint Color Ideas
If you saw yesterday's post spotlighting a Tudor home for sale, you may have seen this next Before/After reveal by Studio McGee who transformed a Tudor style home in Denver with fresh modern vintage style and shared the smart paint colors which work so well together.
It is SO worth your time if you like small house makeovers. Best of all, you will be able to see expanses of these paint colors and consider them for your own interiors.
A Smart Suite of Benjamin Moore Paint Colors
Exterior: BENJAMIN MOORE China White
Front Door: BENJAMIN MOORE Greyhound
Interior walls, ceiling, and trim: BENJAMIN MOORE Super White
Windows and doors: BENJAMIN MOORE Black Iron
Bedroom and Bathroom: BENJAMIN MOORE Newburg Green
Dining Room and Fireplace: BENJAMIN MOORE Gray Owl
Kitchen Cabinets: BENJAMIN MOORE Forest Green
See you on the other side of LALA land, friends…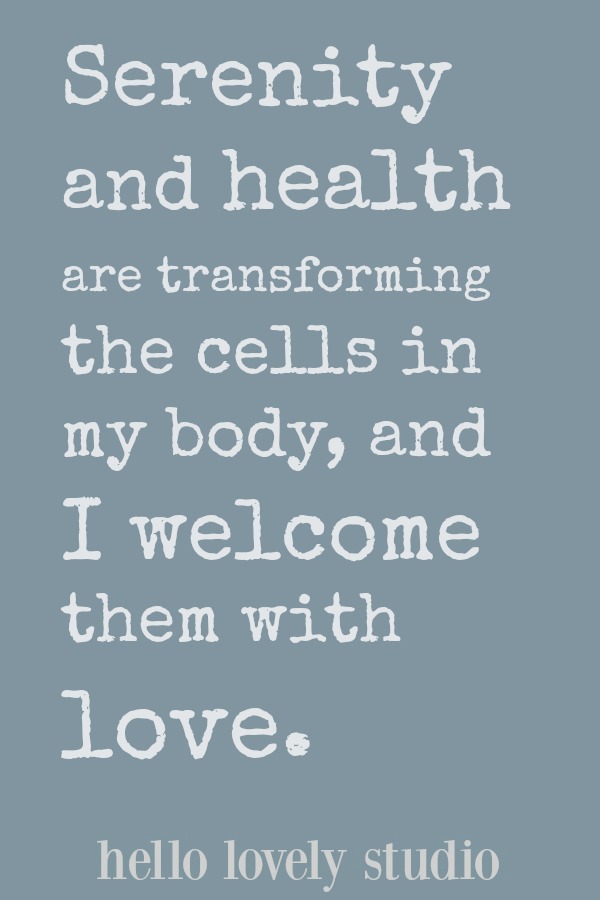 I independently selected products in this post—if you buy from one of my links, I may earn a commission.
Peace to you right where you are.
-michele
Shop for items you already intended to buy on Amazon RIGHT HERE, and also find home decor here to keep decor inspiration flowing on Hello Lovely!
Hello Lovely is a participant in the Amazon Services LLC Associates Program, an affiliate advertising program designed to provide a means for sites to earn fees by linking to Amazon.com and affiliated sites.