Are you a fan of FRENCH FARMHOUSE DECOR? Me too! Time to relax and let your soul be soothed by some of the most beautiful French Farmhouse Decor Inspiration Ideas and images of French Farmhouse home decor.
French Farmhouse Decor Inspiration Ideas & Decorating Ideas!
Timeless Decor Furniture & Decor
I appreciate timeless decor that isn't influenced by what is currently strutting down the runway. It's not going to look silly a couple of years from now because it has a connection to the past yet remains functional and relevant now.
When I come across a particularly beautiful find which I think many of you would fancy, I tuck it away – and the links have been accumulating so it's time for the lovely to rain down.
An easy way to convey appreciation for this blog? USE THIS LINK to begin shopping for items (anything at all – not just products mentioned here!) on Amazon to buy what you already intended to buy…it won't cost a dime extra yet may earn Hello Lovely a few pennies if my link is the first you click!!! Additionally, my go-to source for the best priced items for home is RIGHT HERE, and I love helping you add style and function to your home with thoughtfully selected product recommendations. Thanks so much for your support as you use independently chosen links, many of which earn me a commission.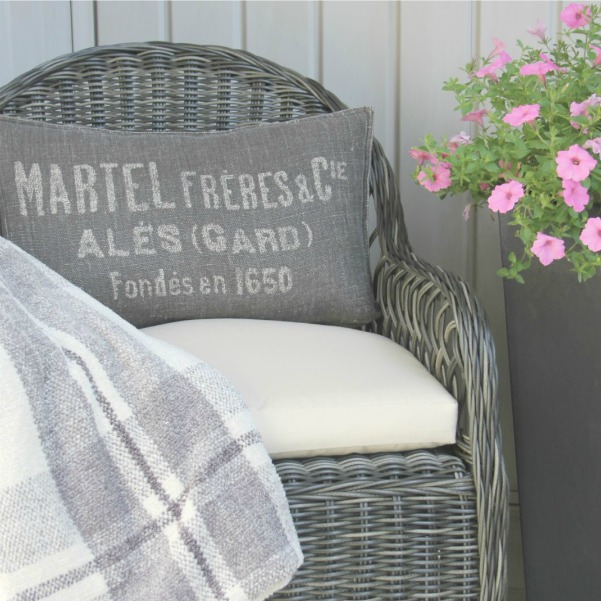 Grey rattan patio chair with cushion: FIND HERE.
Pretty, Timeless & Tranquil Settees
Lovely Display Cabinets
Martini Table Finds
Pretty Headboards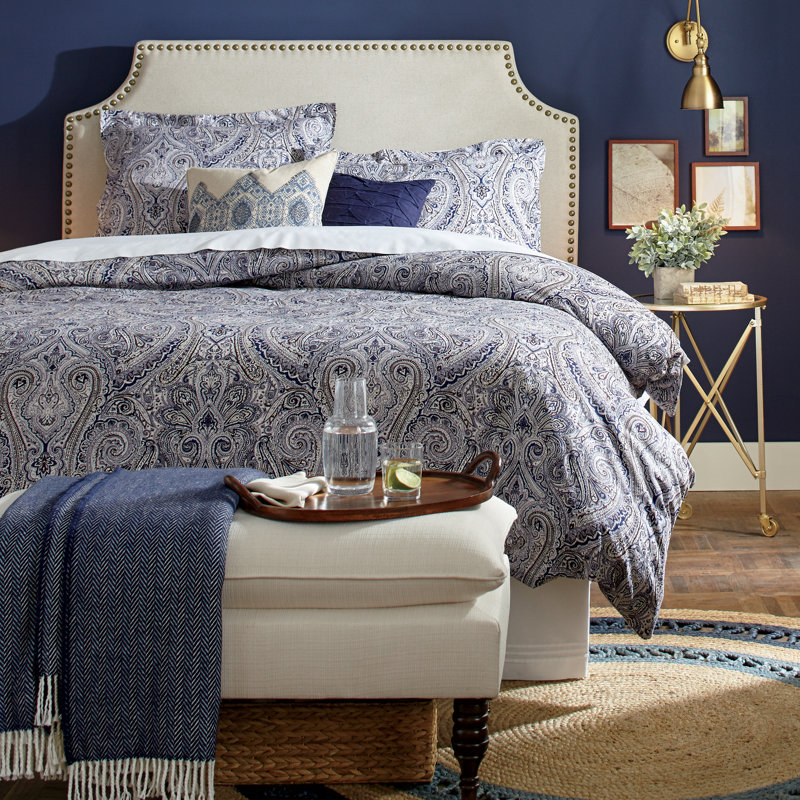 Scandinavian Inspired Timeless Dressers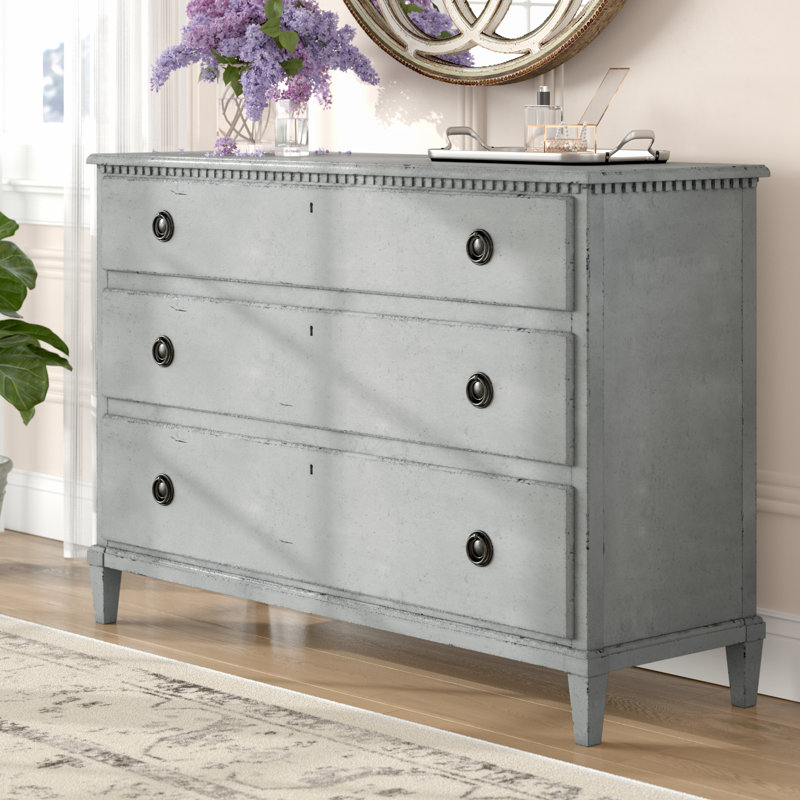 French Inspired Timeless Chandeliers
Beautiful Beds With Timeless Style
2 Bonus Delicious Finds from France & Italy!
I know very little about wine and avoid drinking alcohol more than a few times a month (even though more red wine would be good for my anti-cancer journey!). But last night, I opened a bottle of this just to make dinner a little more special, and HOLY COTTON CANDY, BATMAN. Notes of strawberry and cotton candy, not too sweet and a lovely price ($12).
It has been fun to try new wines curated by Martha Stewart Wine Co. delivered right to the door, and the prices are fabulous.
2016 VOLUPTUEUX MALBEC ROSÉ: FIND HERE.
Do you have folks in your life who are hard to shop for? Me too. But wine enthusiasts love getting wine from Martha in the post! My nephew lived in Italy for a year and loves red, so I had fun choosing an assortment to send him for his birthday. And his fiancée? She was thrilled I introduced her to this delicious Abbazia Rosé Dolce which is so refreshing and perfect for summertime ($12).
European Country Exteriors & French Country Decorating Style
First of all, what is it that captures our hearts?
Is it all the limestone? Certainly, it sings.
The aged perfection? Undeniably charming.
The rustic luxe? Equally important for sure!
The sensual romance? Particularly hard to miss.
Je ne sais pas.
Additionally, no need to alert madame lovely a certain image or room
is in fact not located in France. Oui, oui, here on
Le Planet Lovely we realize French Country
decor goodness and French inspired exquisiteness
may hail from Montana, Tuscany, or Chicago.
Some of these images may in fact depics a chateau,
bastide, or a country manor, not a true farmhouse.
However, forgive madame for zee stretching of limits
of "farmhouse" for zee sake of simplicité.
There were a few too many to include
so visit Part 2 for equally important French Country goodness.
Secrets of the Style?
Are there secrets to achieving a French Farmhouse or European Country inspired decor look in your home? First of all, French farmhouse style originates from the lovely landscape of rural France with its hills and valleys. Patience, ma cherie! Secondly, the French take a very effortless, unhurried, and nostalgic sort of approach to their home decor which unfolds over time since family treasures are handed down through generations.
Timeless over trends. Thirdly, instead of following trends and redecorating every decade, the French prefer timeworn finishes and appreciate patina which results from age and wear. It's an elegant, sophisticated look that is never contrived or overthought. The ultimate mix masters. Fourthly, there is often a sense of refinement in French Country homes where a mix of old and new result in interiors that feel balanced and sensible, yet soulful and interesting. Additionally, Old World charm and collected antiques and heirlooms impart a sense of rich character.
French Farmhouse Decor Advice
Mismatched masterfully. Firstly, many Americans still opt for matching furniture sets that fall from favor in style after a few years, which would never do for a French farmhouse. The French country approach to furnishing a home is much looser, and the goal is a customized harmonious and unhomogenized look that appears undecorated and not overwrought. Surprisingly frugal and functional. Secondly, French farmhouse style is practical since home decor pieces tend to work in a variety of rooms so they can be moved around to function in a flexible way. Since much of the furniture tends to be weathered, chunky, and not delicate, pieces get better with age and use and work hard no matter where they are put into service.
Secrets to French Farmhouse Decor
Nature honoring. Thirdly, the French love their gardens and bringing in flowers for home decor and arrange the blooms quite casually. Depending on the region, sunflowers, irises, and poppies are common flowers which flourish in the French countryside.
Weathered to perfection. Fourthly, since French Country is a style which imparts a sense of age and tradition, scratches, rust, and signs of wear are celebrated. Perfectly new painted finishes or stains do not blend well with antiques and vintage pieces with desirable patina. The same goes for rugs. The French don't shop for a new rug because of fading or fraying since this look is attractive, and the practical thing to do is to use something until it is threadbare and beyond useful. The distress and wear which come from using furniture and objects are honored and exalted in French Country design.
French Country Sensibilities
How do the French accessorize in their French Country homes? Houzz further reports French Country home decor accents always have a purpose: "Rarely will accessories in a French country room be purely decorative. They usually have an undertone of usefulness: wall-hung plates that can be pulled down for service, jugs and jars that house kitchen staples, baskets that corral plump produce from the garden. Open shelving is a natural partner for this look — everyday items enjoy pride of place rather than languishing behind cabinet doors."
Get the Look!
I'm a participant in the Amazon Services LLC Associates Program, an affiliate advertising program designed to provide a means for me to earn fees by linking to Amazon.com and affiliated sites. An easy way to support HELLO LOVELY? Start RIGHT HERE to SHOP for items on Amazon (anything at all – not just products mentioned in the post!) you already intended to buy…it won't cost a penny extra yet may earn this blog a few pennies when my link is the first you click! To see my favorite gorgeous furniture picks, GO HERE.
You'll also find a wealth of friendly priced furniture and decor for your home HERE.
Peace to you right where you are.
~michele