I know this is the season where "more is more" and over the top holiday trappings are welcome just about everywhere we turn. Who can blame creative dynamos who are turning up the visual holiday feasting and festive hall decking? There's an energy created when vibrant color and contrast sing in decorations and Christmas cheer. But just now, I need a quiet pause. Not that Marie Flanigan designs are without color or boldness. Yet there's often a level of restraint, understated elegance and timeless tranquility running through these inspiring examples. What glorious bespoke interiors her award-winning firm imagines!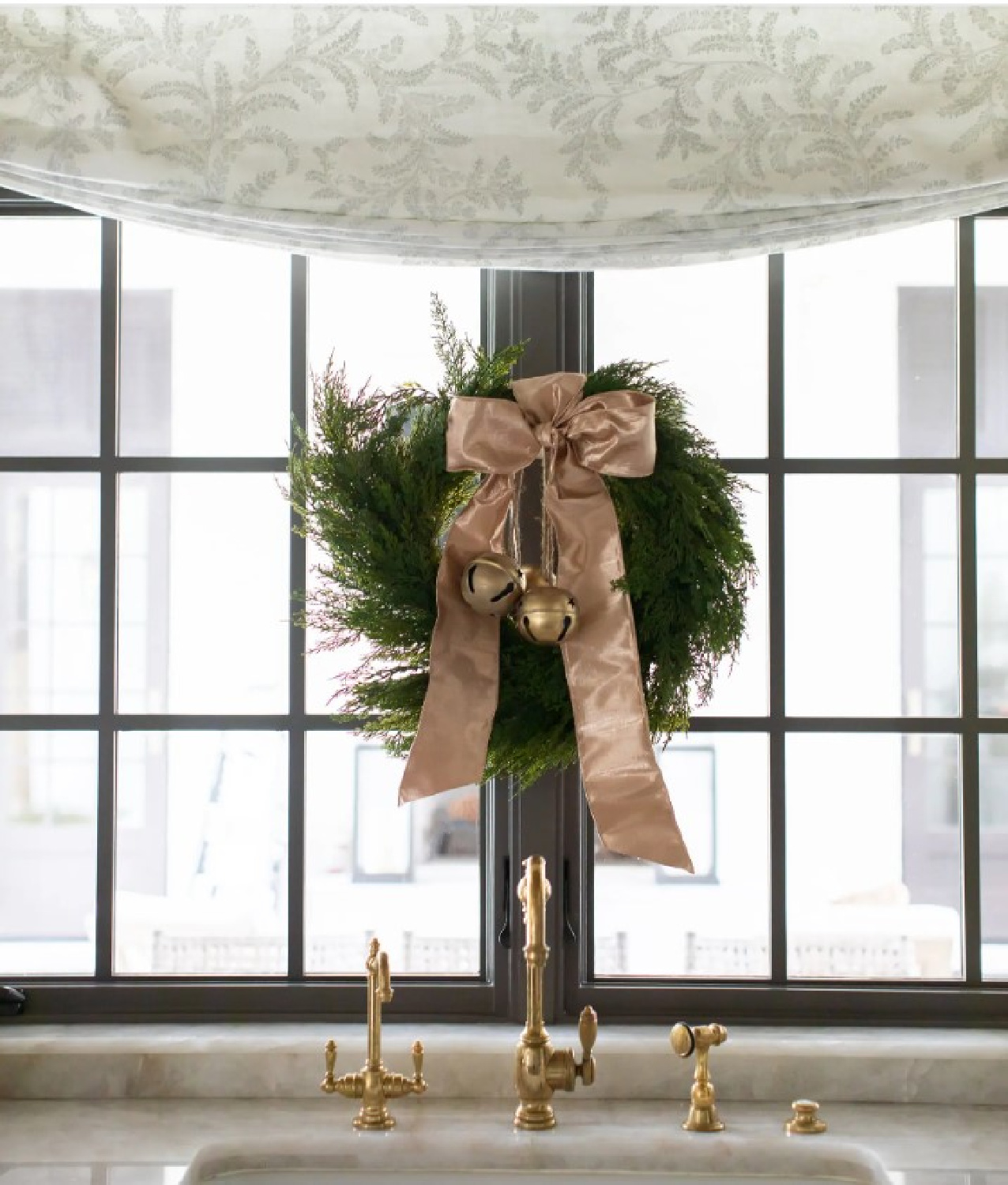 Interior Design: Marie Flanigan Interiors; Photos: Julie Soefer
Marie Flanigan Interiors With Timeless Tranquility
Are we going to score decorating ideas from studying the inspiring timeless designs here?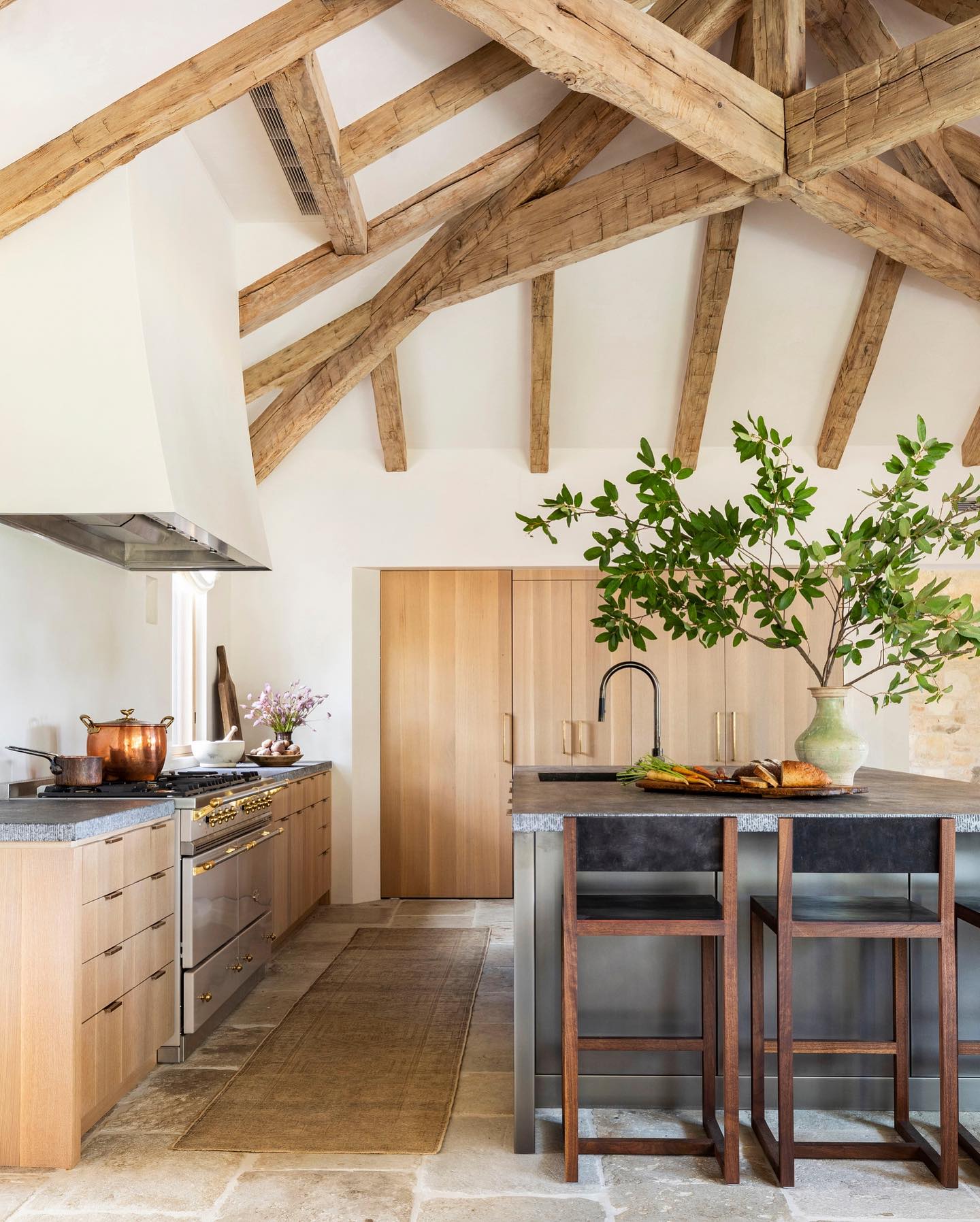 Hmmmm. I think this level of design inspires in terms of refining our eye for materials, noticing the mix of finishes, and honoring the quality of craftsmanship in every layer.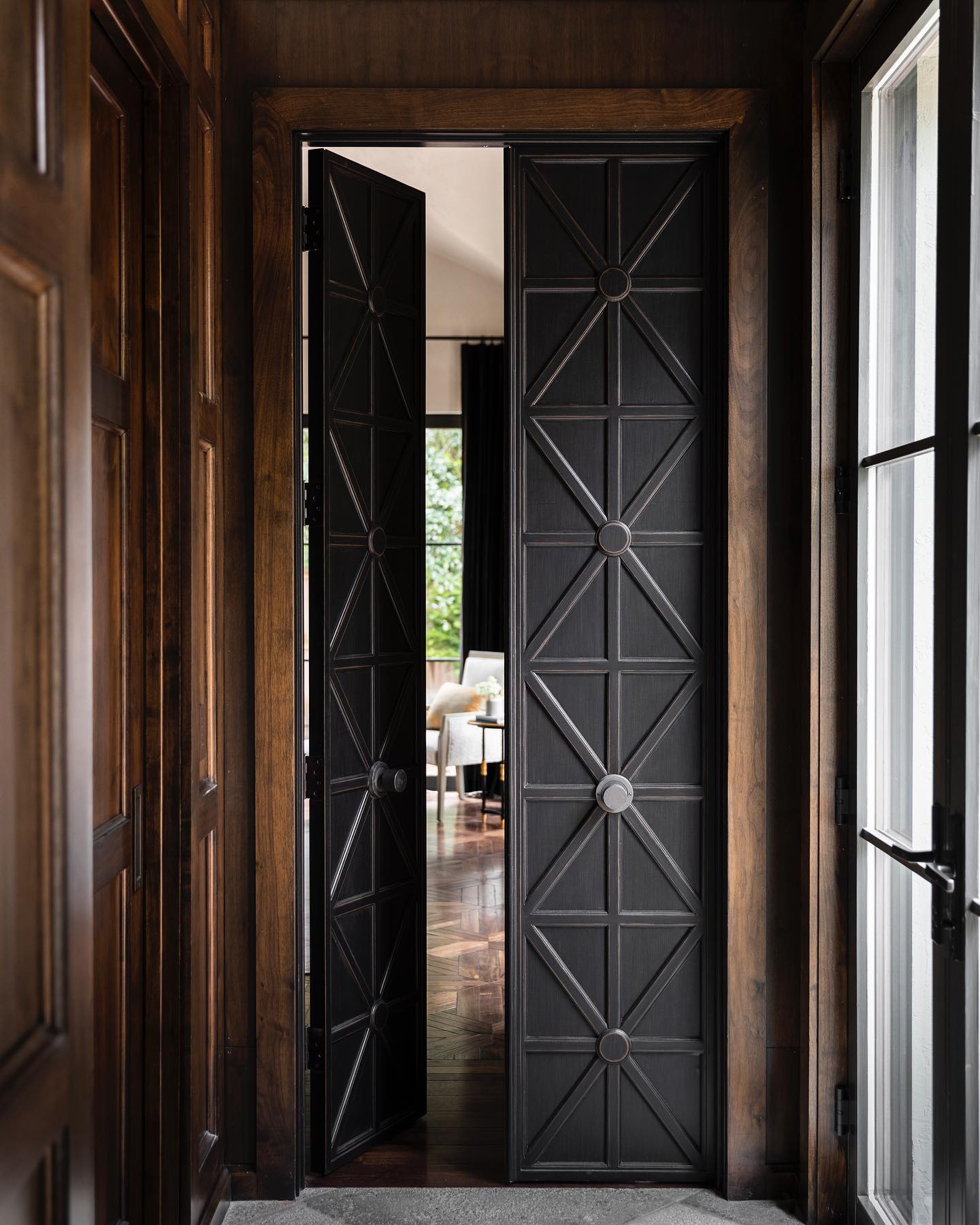 Just a single moment (above) alerts you to the architectural magnificence and thoughtful details within the design.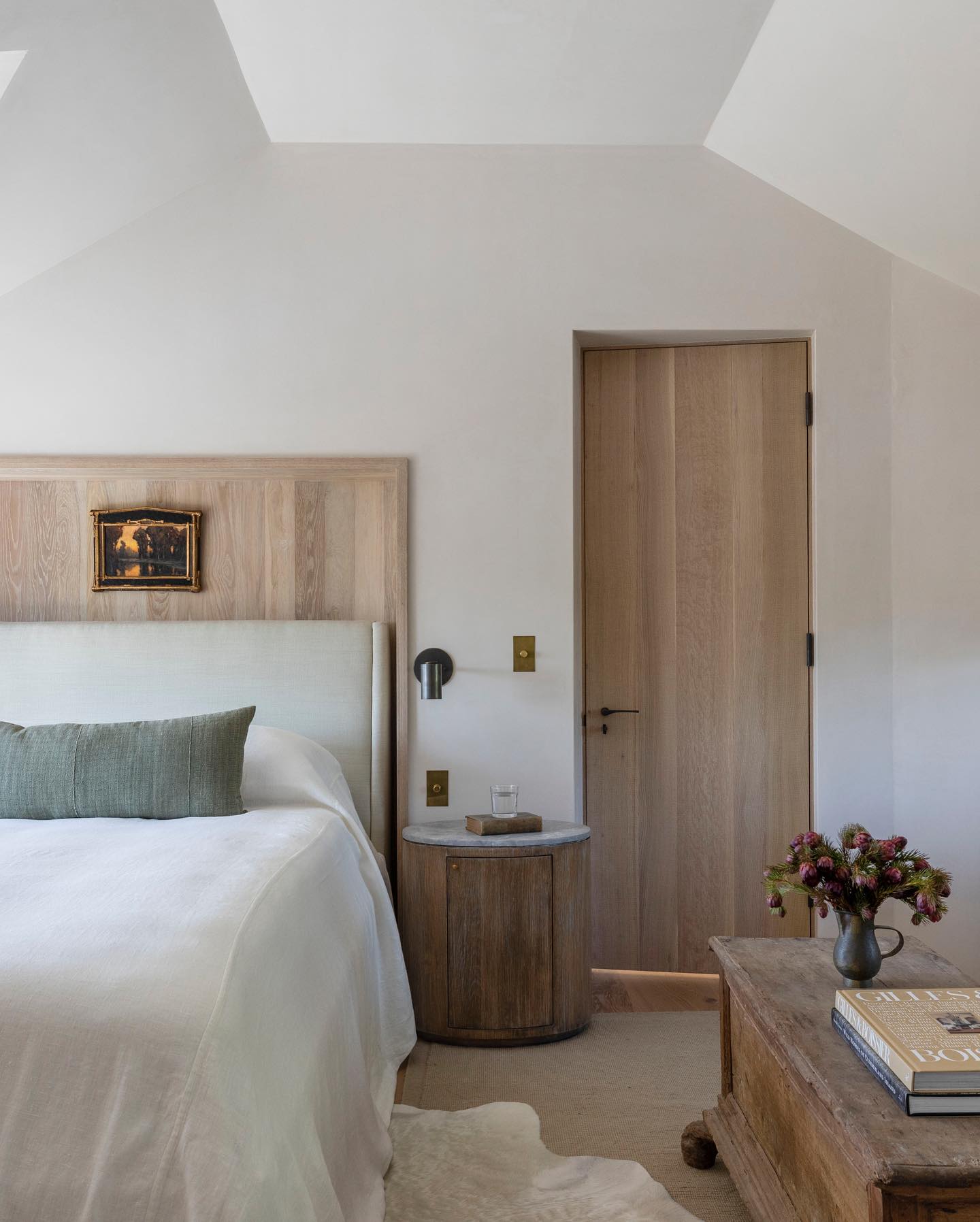 Understated Bespoke Designs
I'm inspired by what I don't see above…without trim around the door, the finishing work of walls and flooring must be executed at the highest level of quality!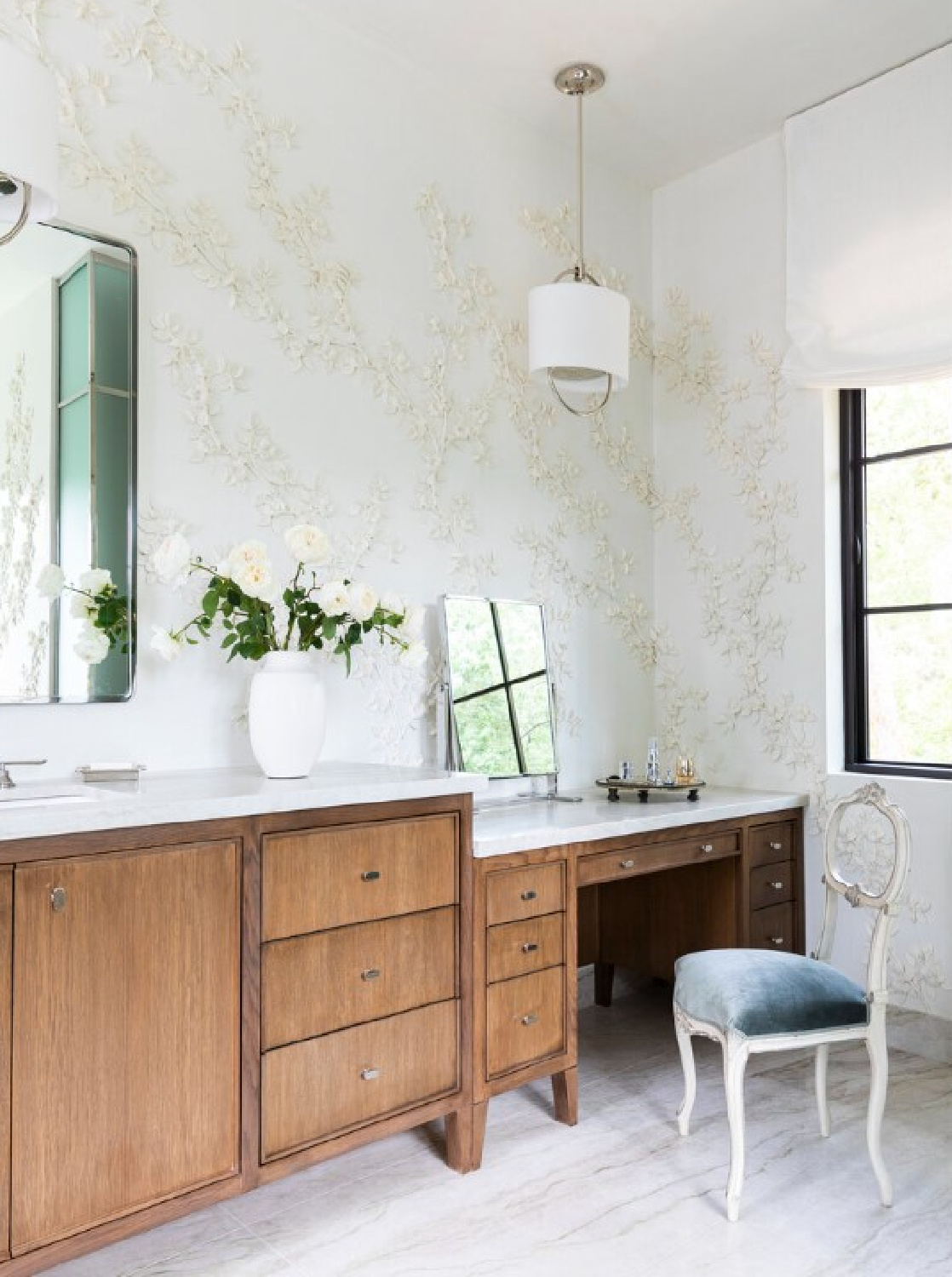 But sometimes it is about what IS there…this decorative plasterwork by Segreto Finishes takes my breath away every time I see it!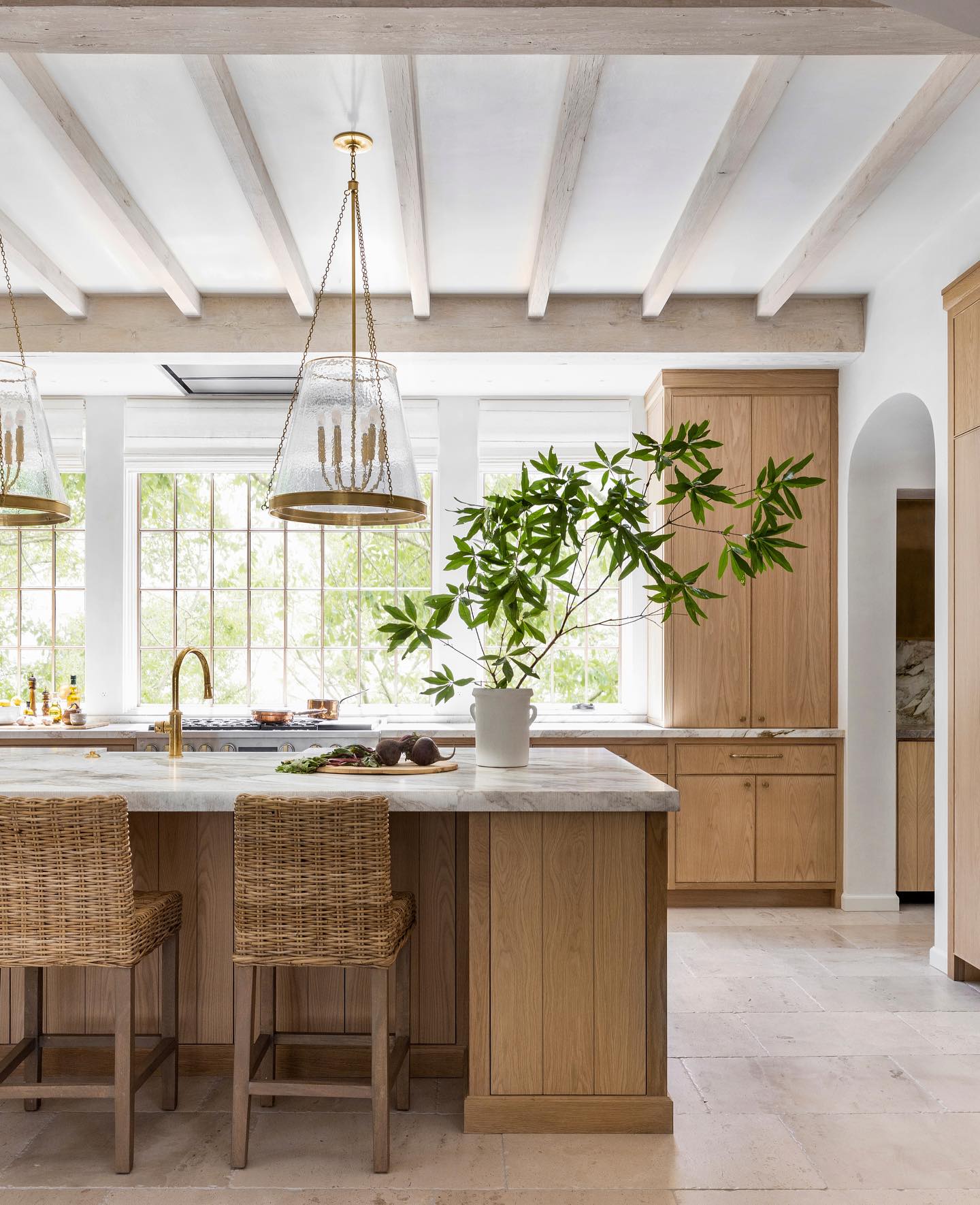 What beautiful calm comes when the palette is kept natural and quiet!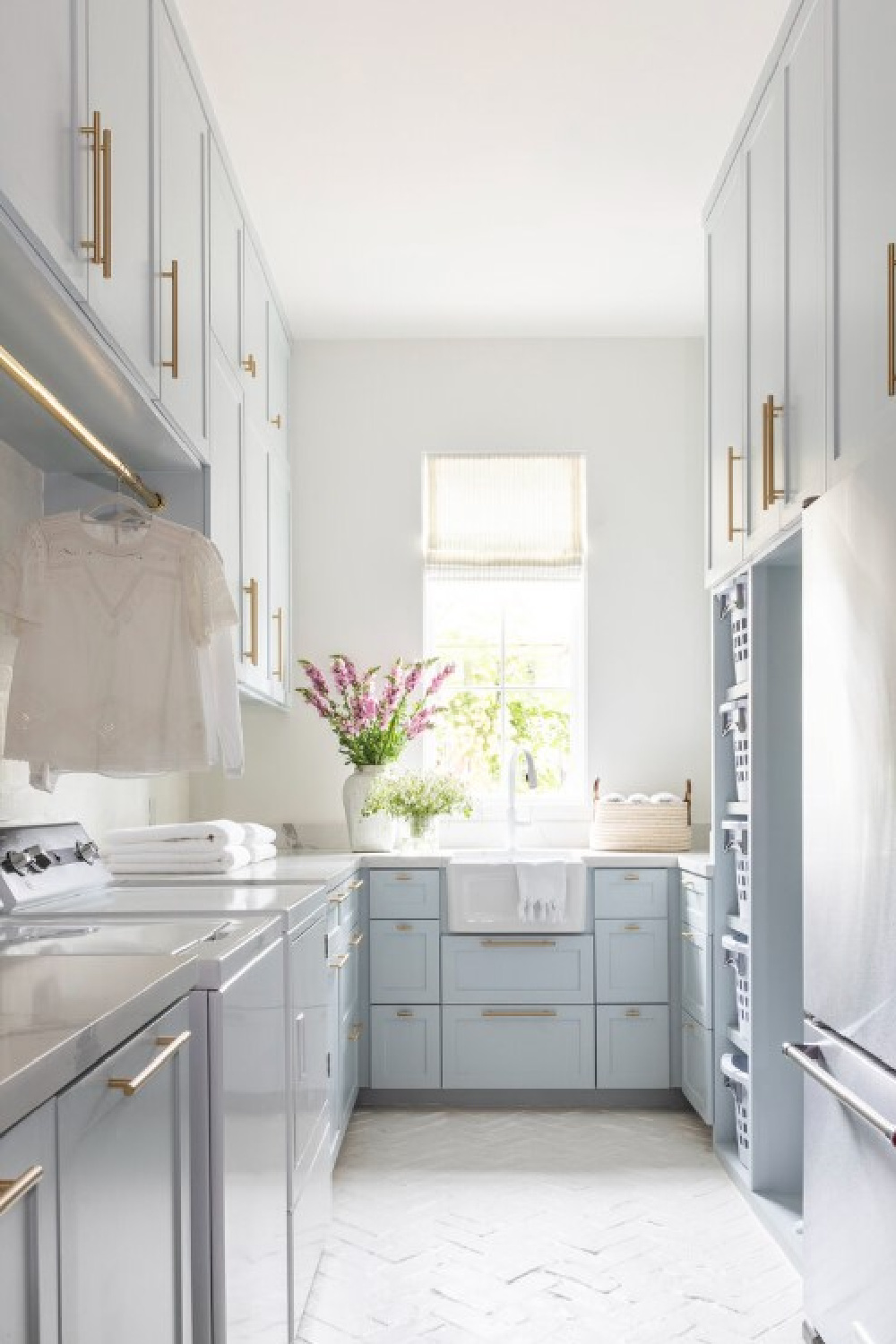 When you are blessed to have your pantry or utility room designed by a professional? What dreams may come!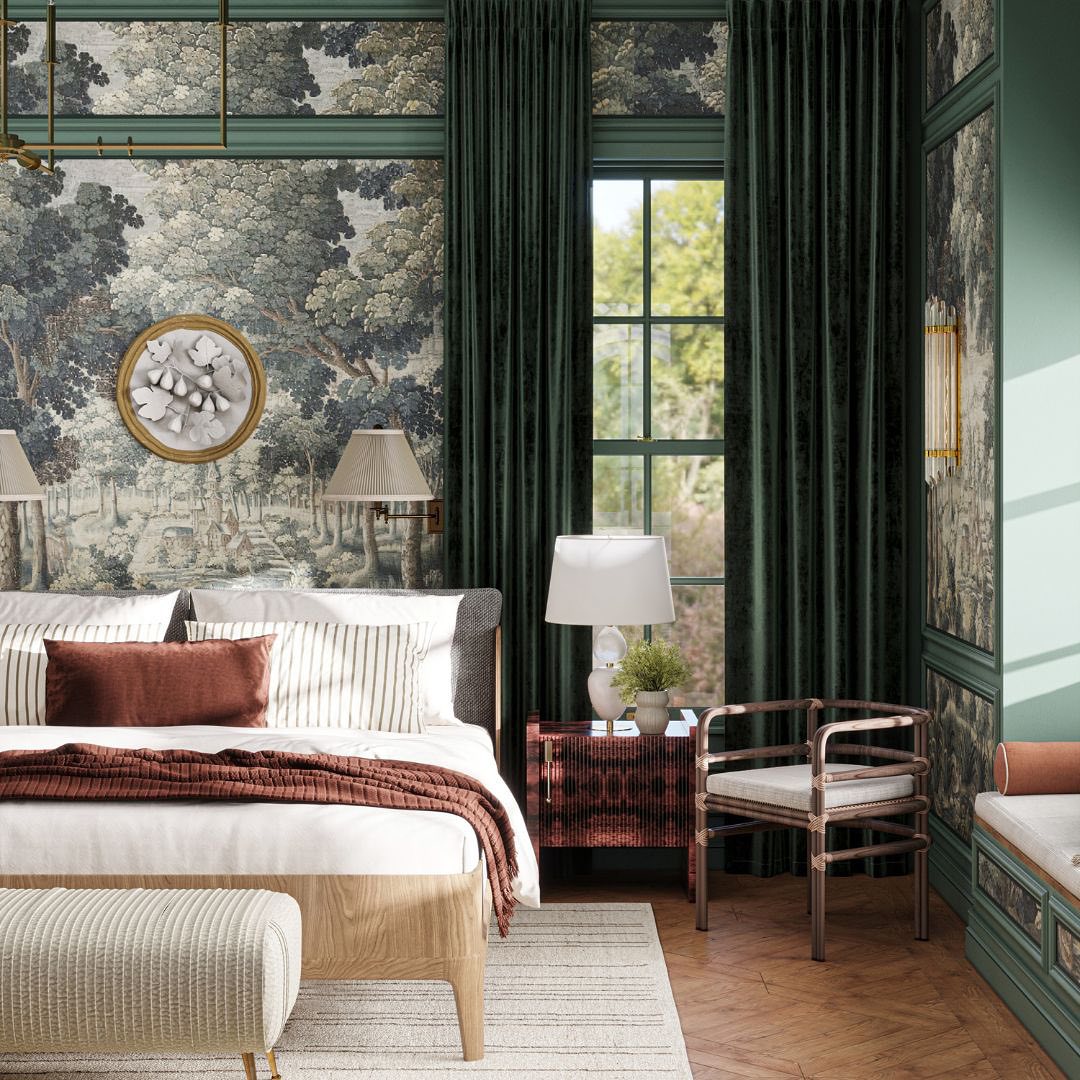 Lots of folks are adding scenic mural wallpaper to their spaces to create magic, but this bedroom (above) doesn't rely on it to fetch all the attention. Notice all of the moldings and how the mural harmonizes in the most natural way.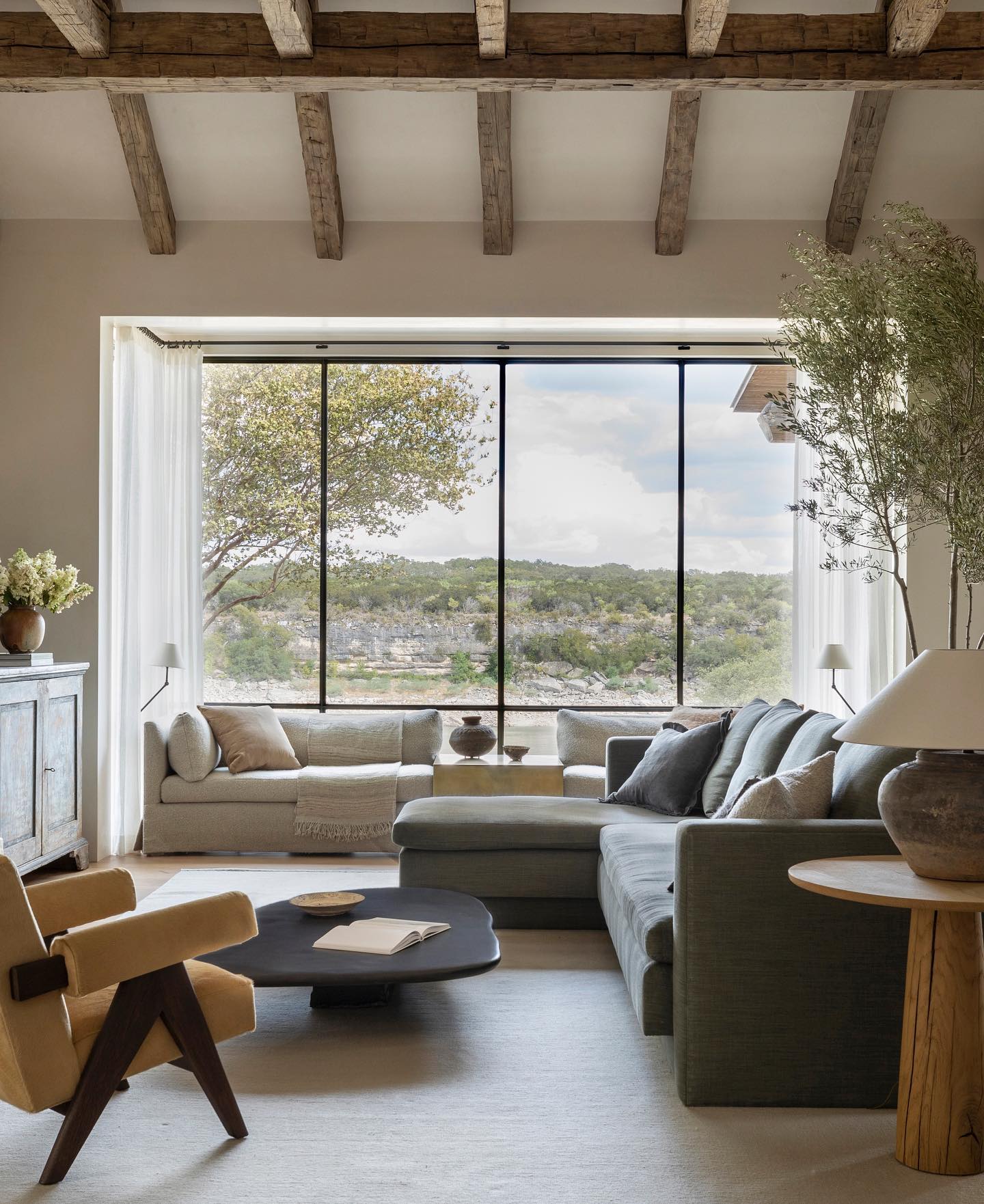 When the view is this tranquil, no need to compete! Sumptuous textiles and varied geometry complete a most inviting space to unwind.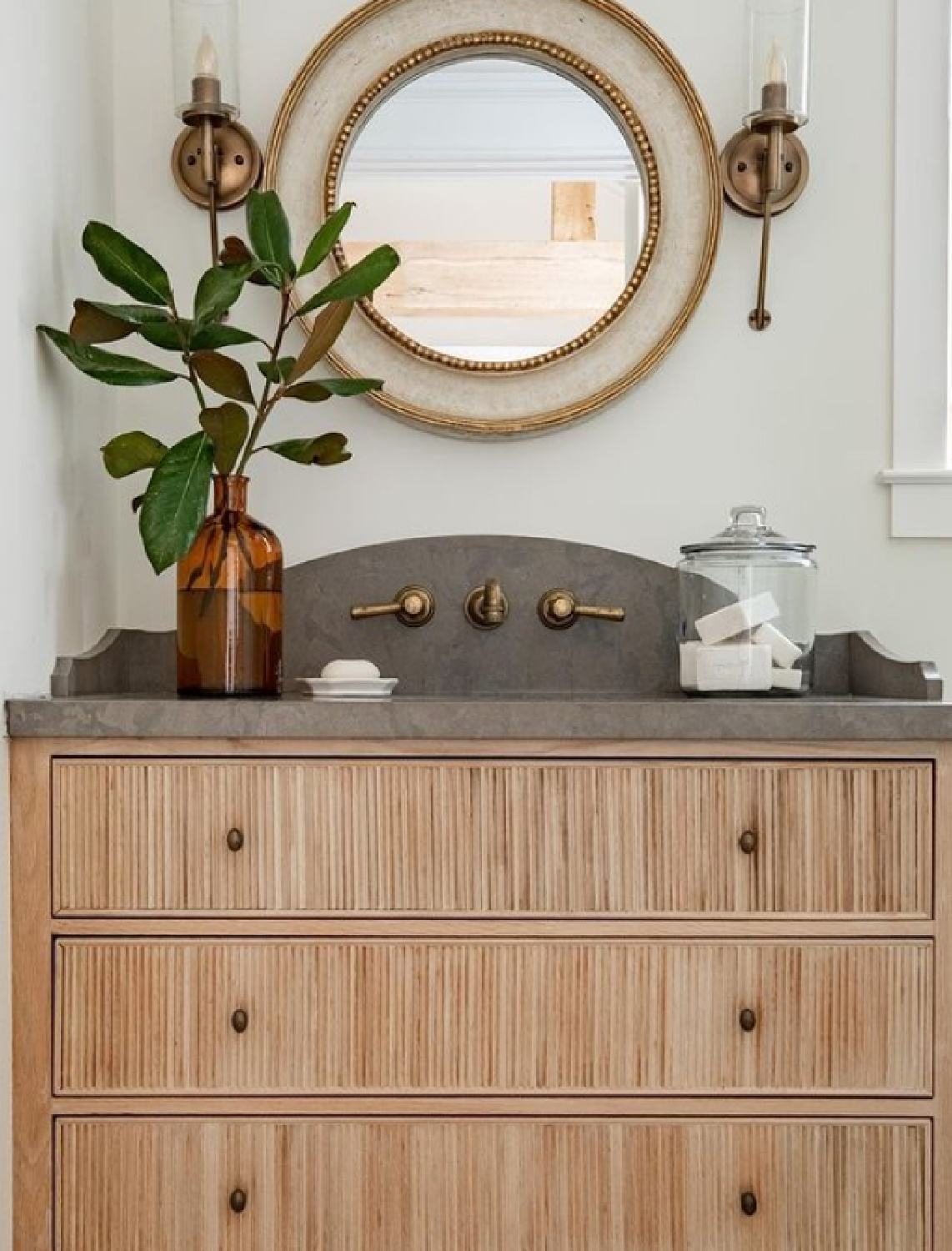 Marie Flanigan's Timeless Designs
Are you noticing the unique texture this designer introduces without pushing things into rustic territory?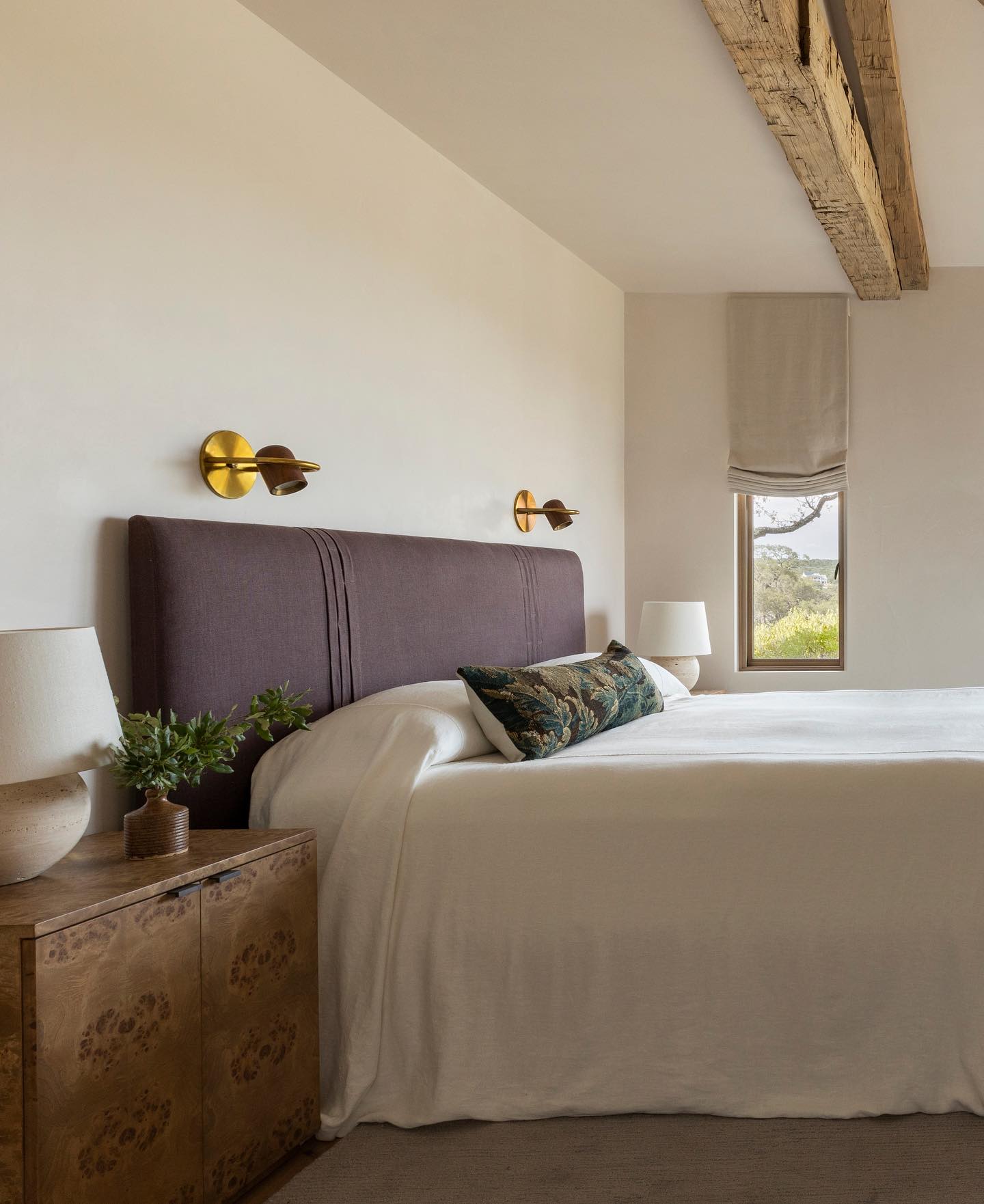 I would never leave this bedroom! And who says timeless tranquility requires pale walls?
I love all of the unexpected pairings such as the wood here with the painted shelves…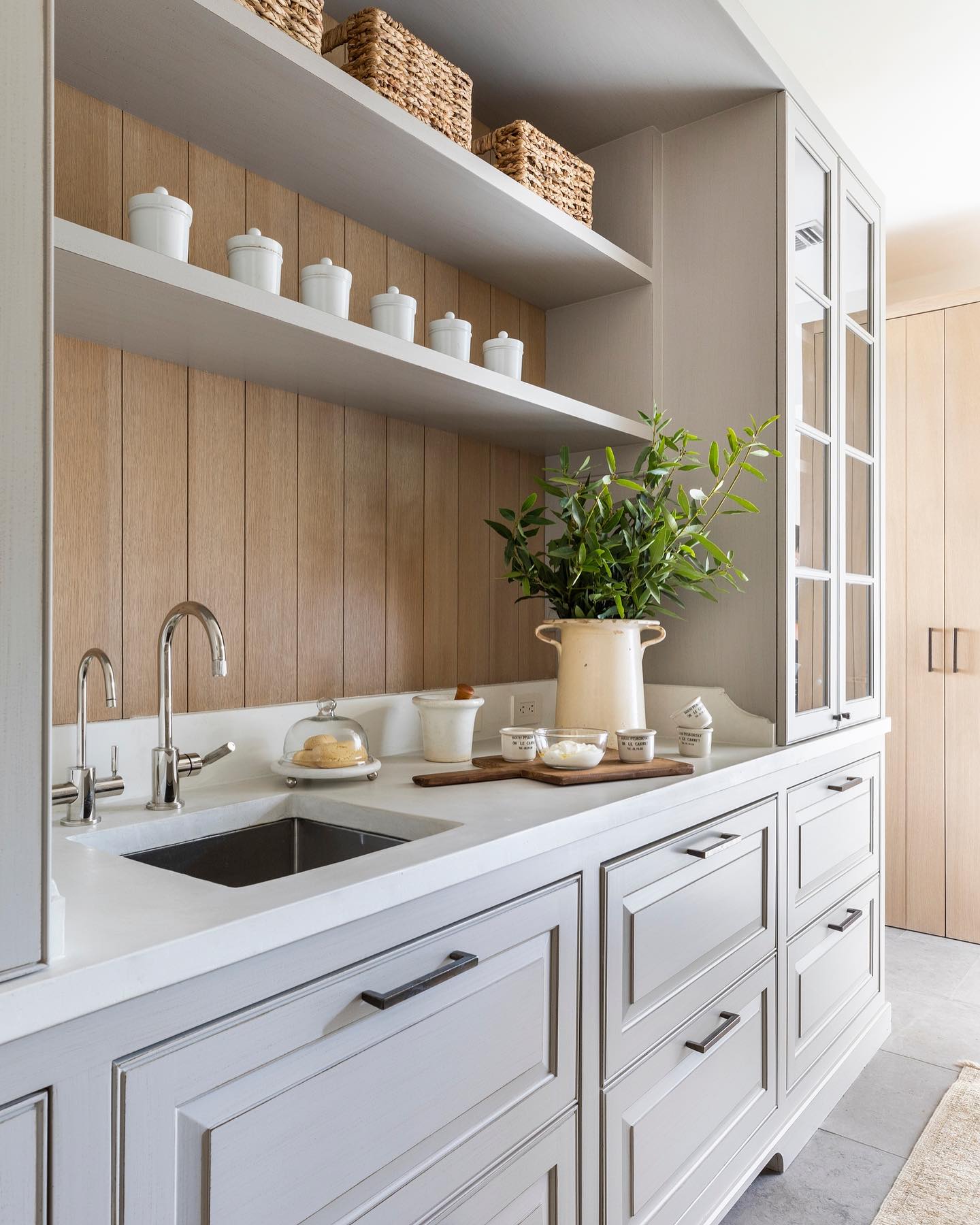 Elegant yet so livable and easy to enjoy since it will still be relevant a decade from now.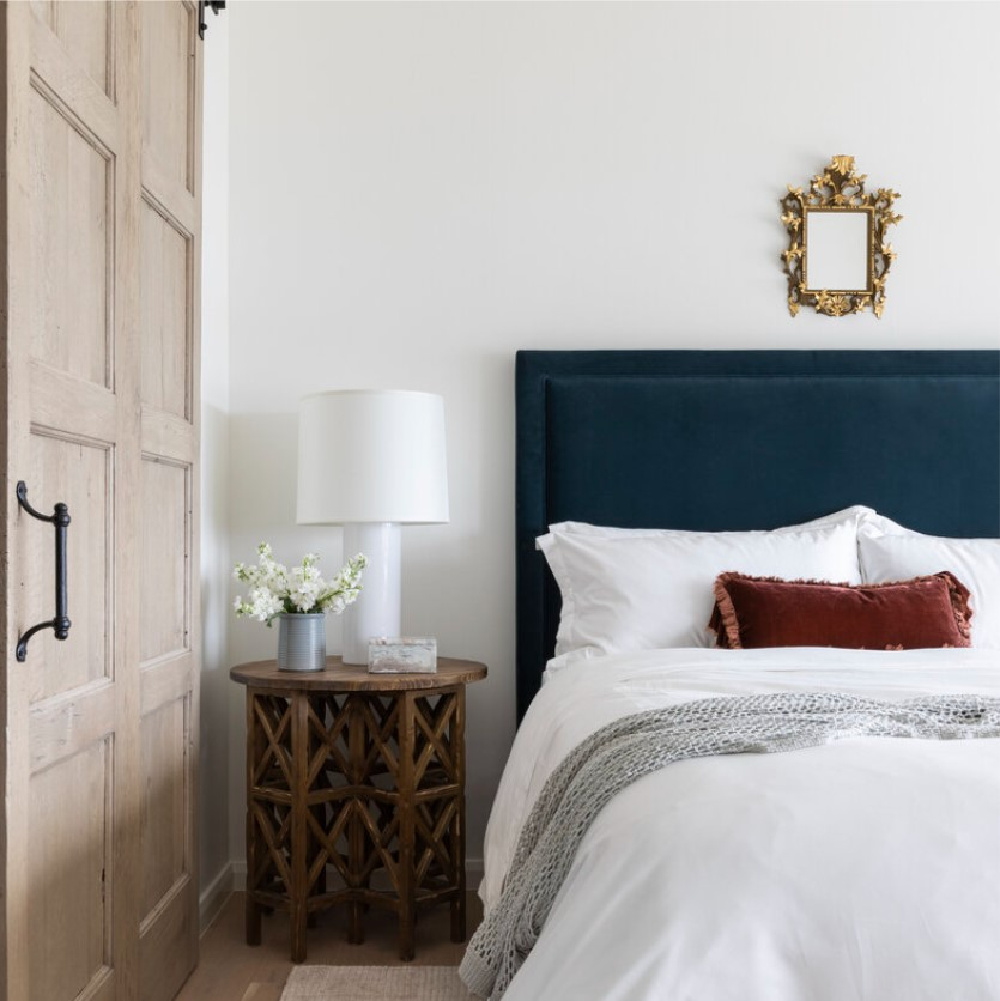 Tranquil Compositions With Gentle Grandeur
Which detail in this next bath captures your heart? Because my own heart is torn between the most gorgeous flooring I have ever seen, understated architectural moldings defining a bathing nook, and a color story I would never ever tire of.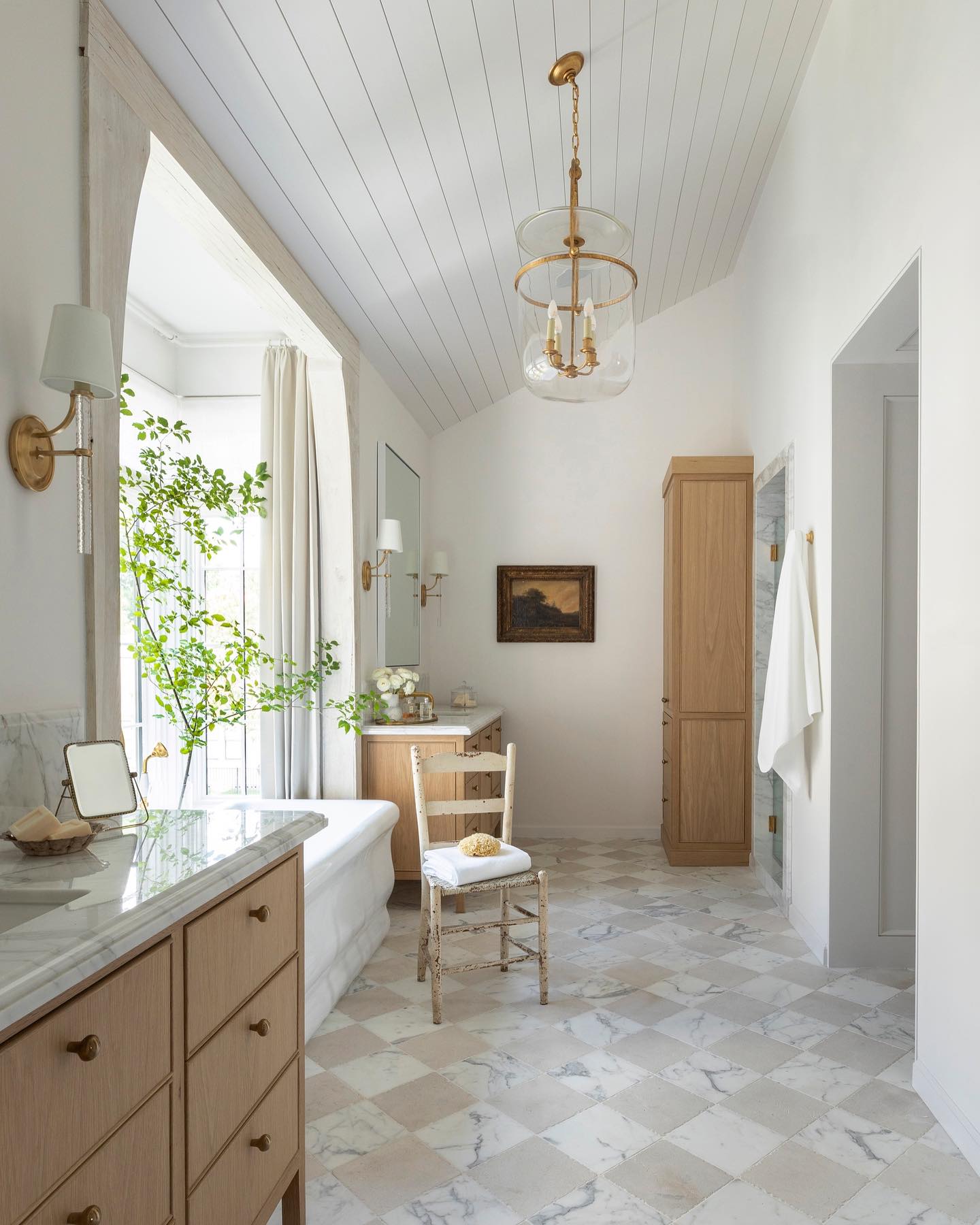 And the lighting in all of her projects!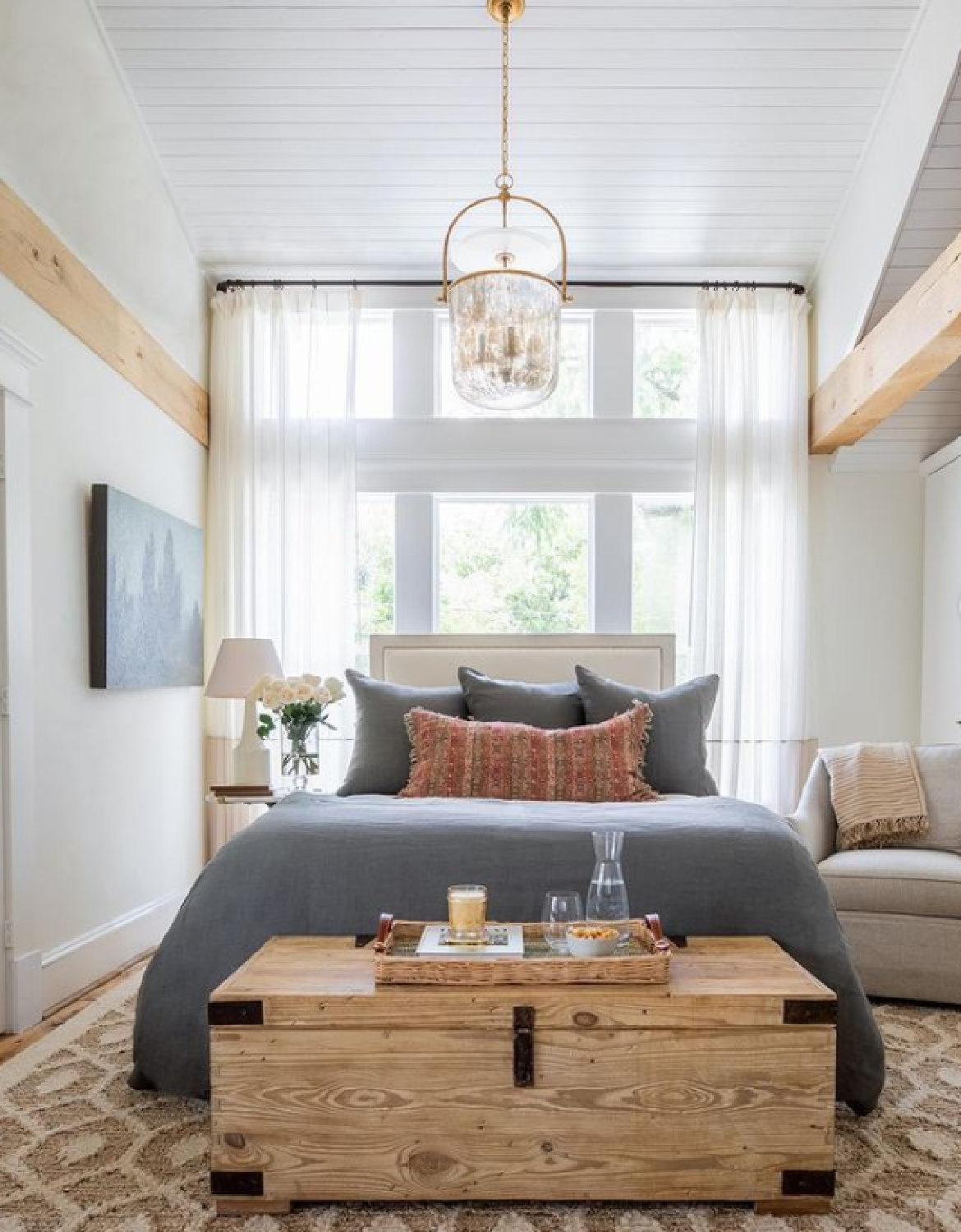 So much warmth, depth, and character in a single moment…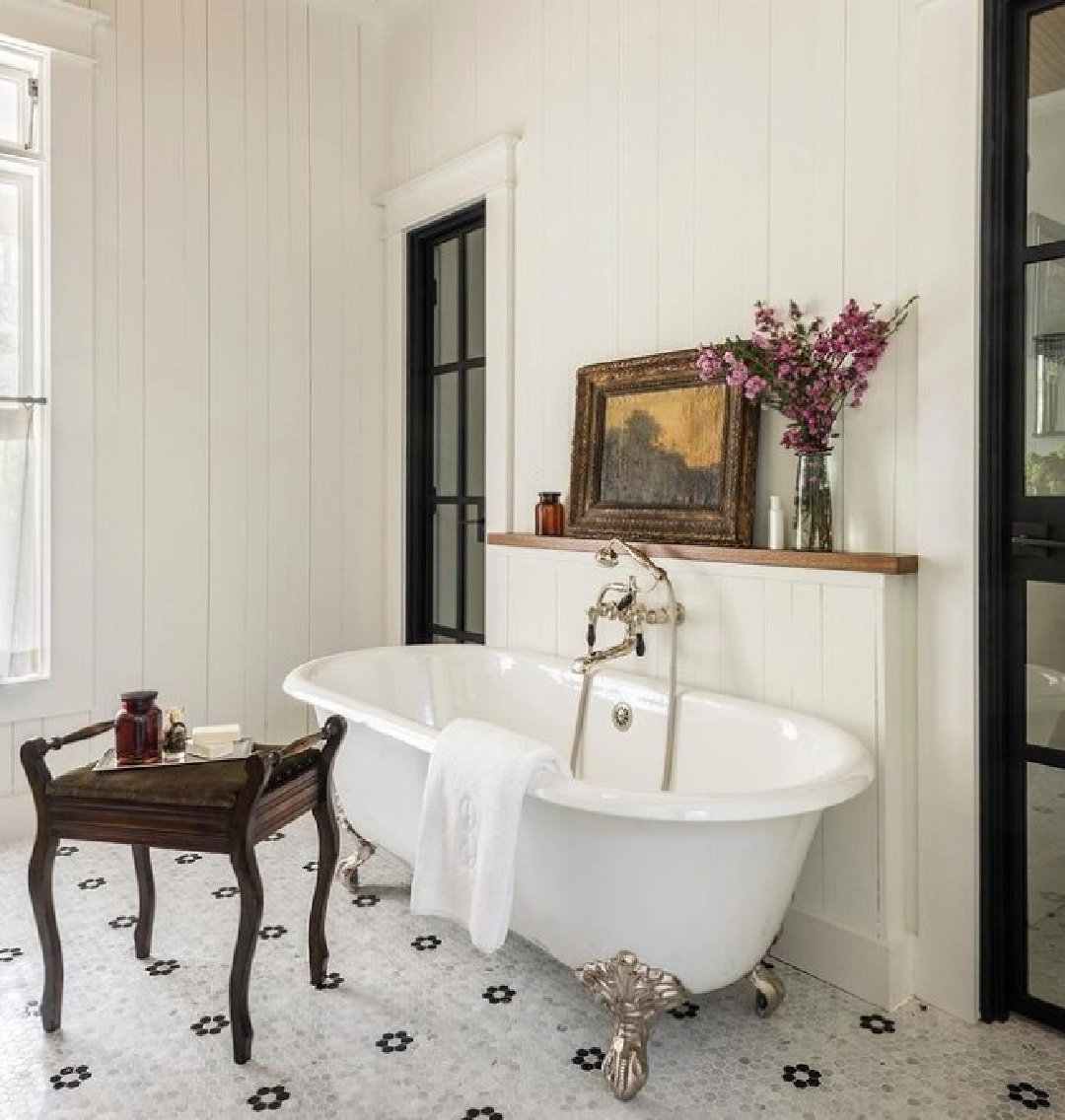 By now you are quite possibly breathless by all the beauty, and perhaps you are considering how your own interiors could lighten, brighten, and appear a bit more ageless.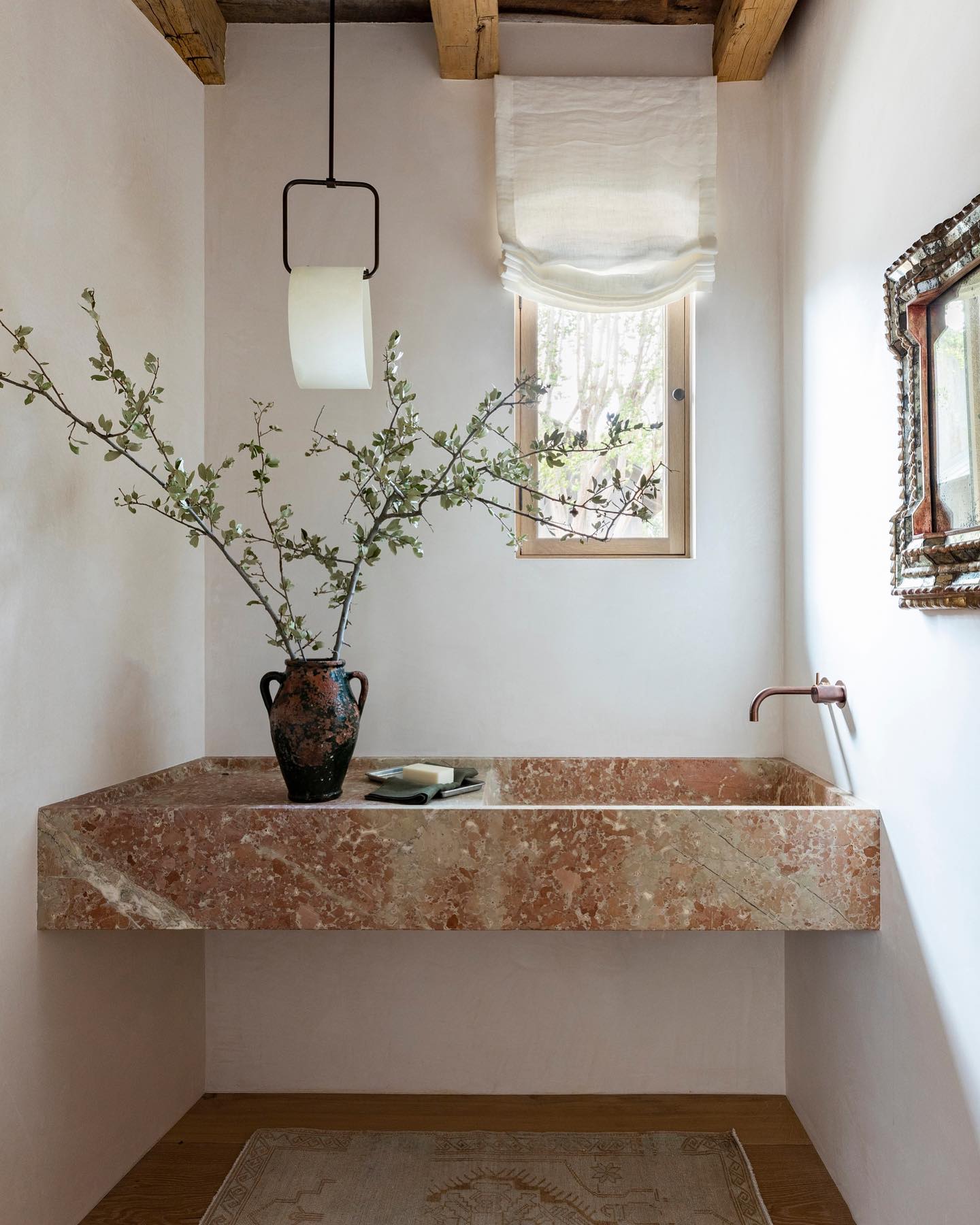 I have probably mentioned it a hundred times, but I find it helpful to begin subtracting from a room when it feels not quite up to par.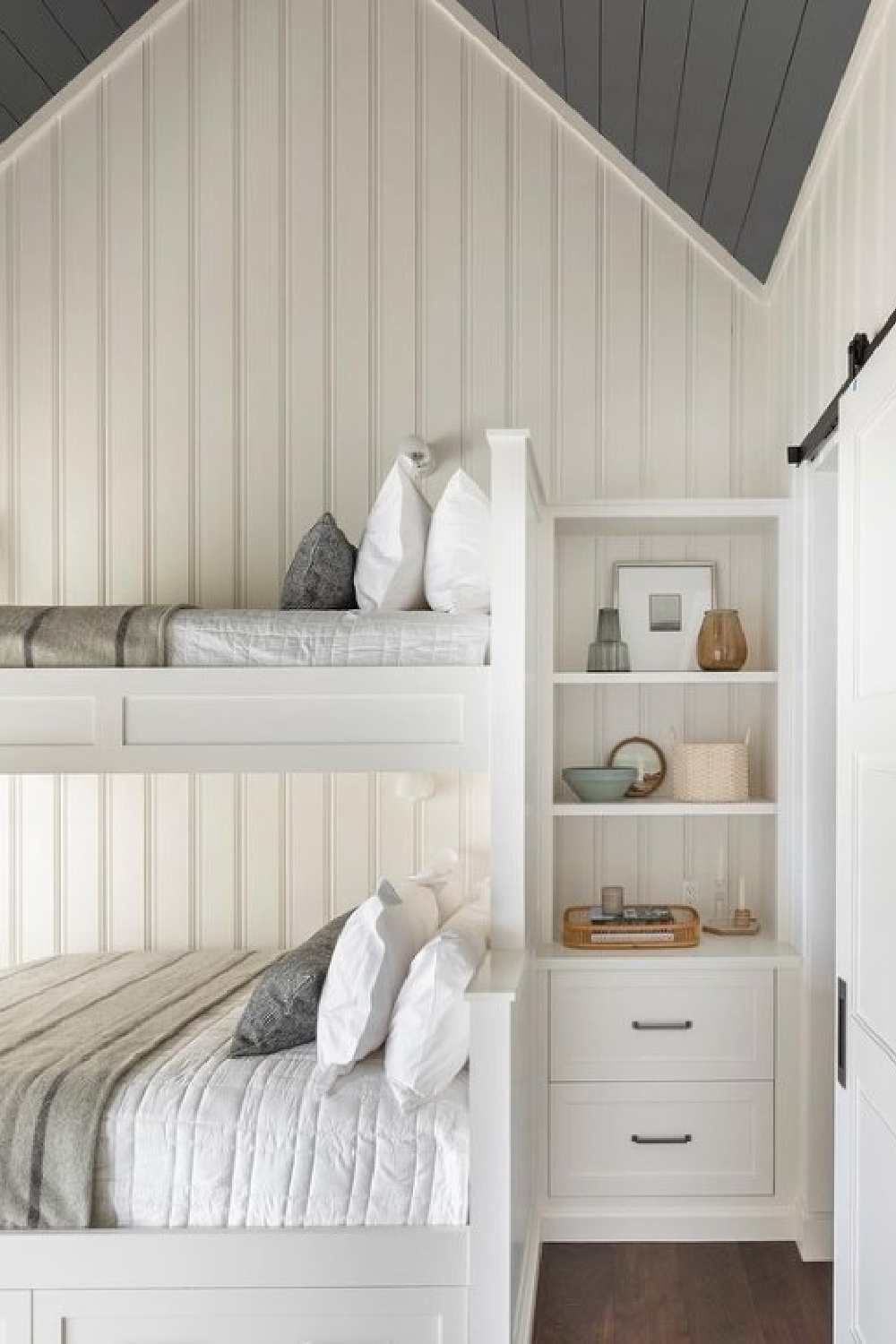 Does this strategy also work for you?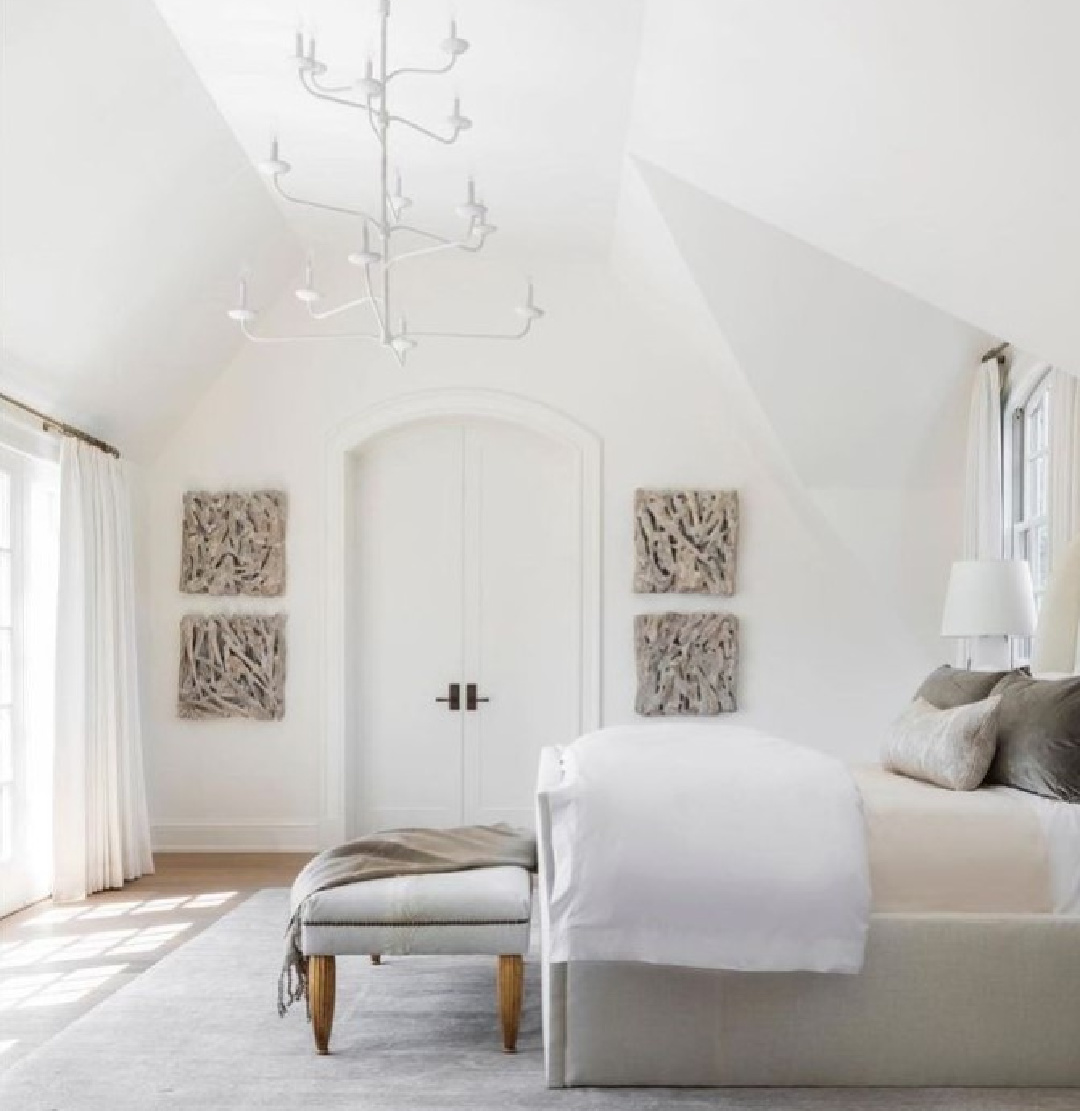 We often tend to follow unwritten design rules (big expanse of wall – add a bunch of interest) when there truly are no rules. For me, taking my own sweet time and experimenting is where the joy lies.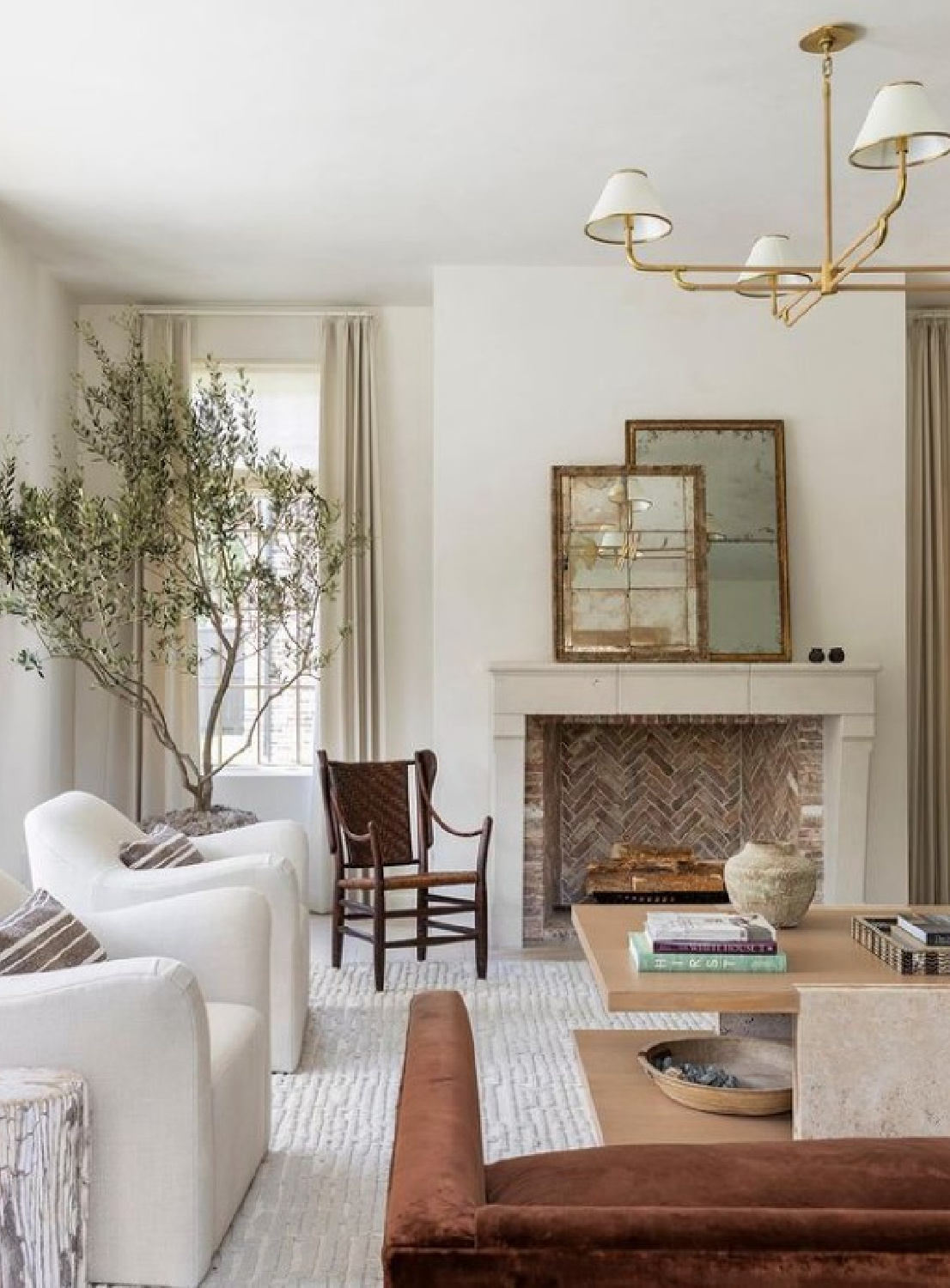 Keep zhushing with the confidence that you will arrive at the uniquely right look for you.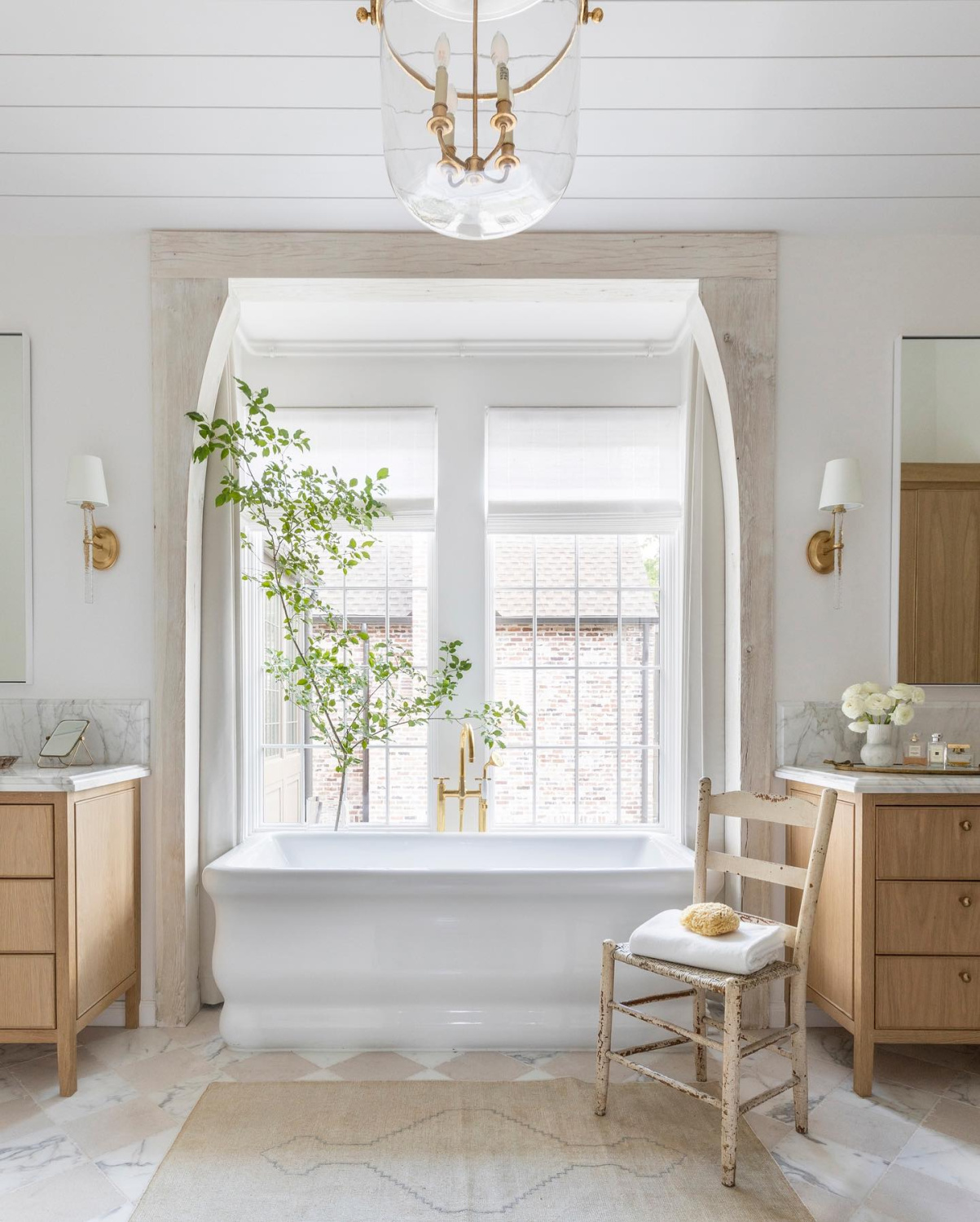 But also keep studying the designs and designers to whom you are drawn because you are bound to grow in design wisdom and confidence.
Lovely Decorative DIYs You May Like
I should be decorating for Christmas, but these are the crafty tutorials and pretty possibilities stealing my attention today:
If you have worked with coffee filters, then you know…it's a glorious material to manipulate. If you have some time and need a meditative craft…
Who can resist an everlasting peony?
And since we're nearing Christmas, this one's a keeper since the snowflakes can embellish any number of elements from trees to doors to ceilings (imaging suspending a room full of them!).
If you're someone who understands the statement "texture is my color," then maybe you'll appreciate how this simple DIY offers potential for adding a bit of it.
I independently selected products in this post—if you buy from one of my links, I may earn a commission.
Peace to you right where you are.
-michele
Thanks for shopping RIGHT HERE to keep decor inspiration flowing on Hello Lovely!
Hello Lovely is a participant in the Amazon Services LLC Associates Program, an affiliate advertising program designed to provide a means for sites to earn fees by linking to Amazon.com and affiliated sites.